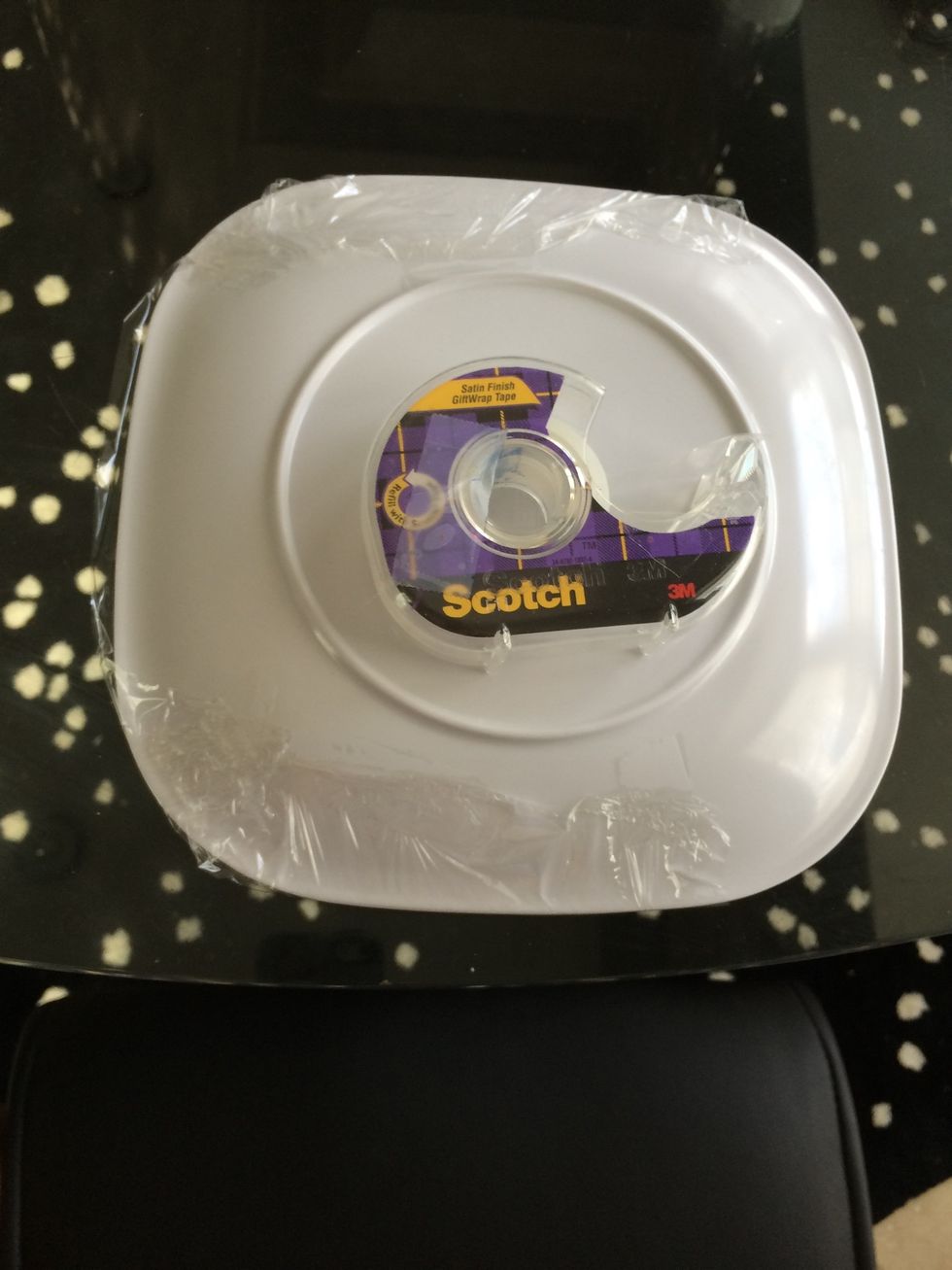 First, put your plastic wrap on your plate/ hard surface and tape on the back of the plate for easier handling!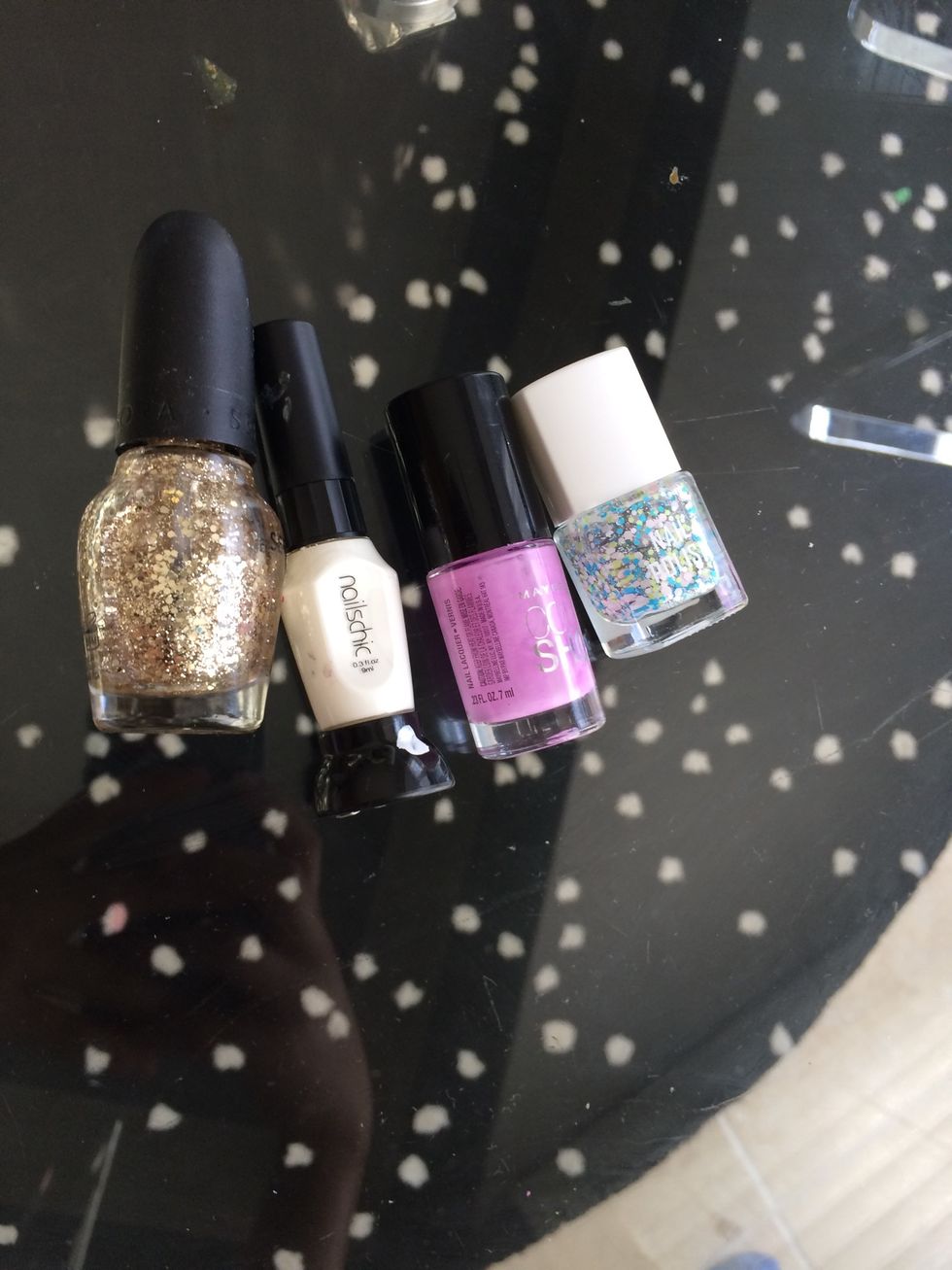 Get your nail polish ready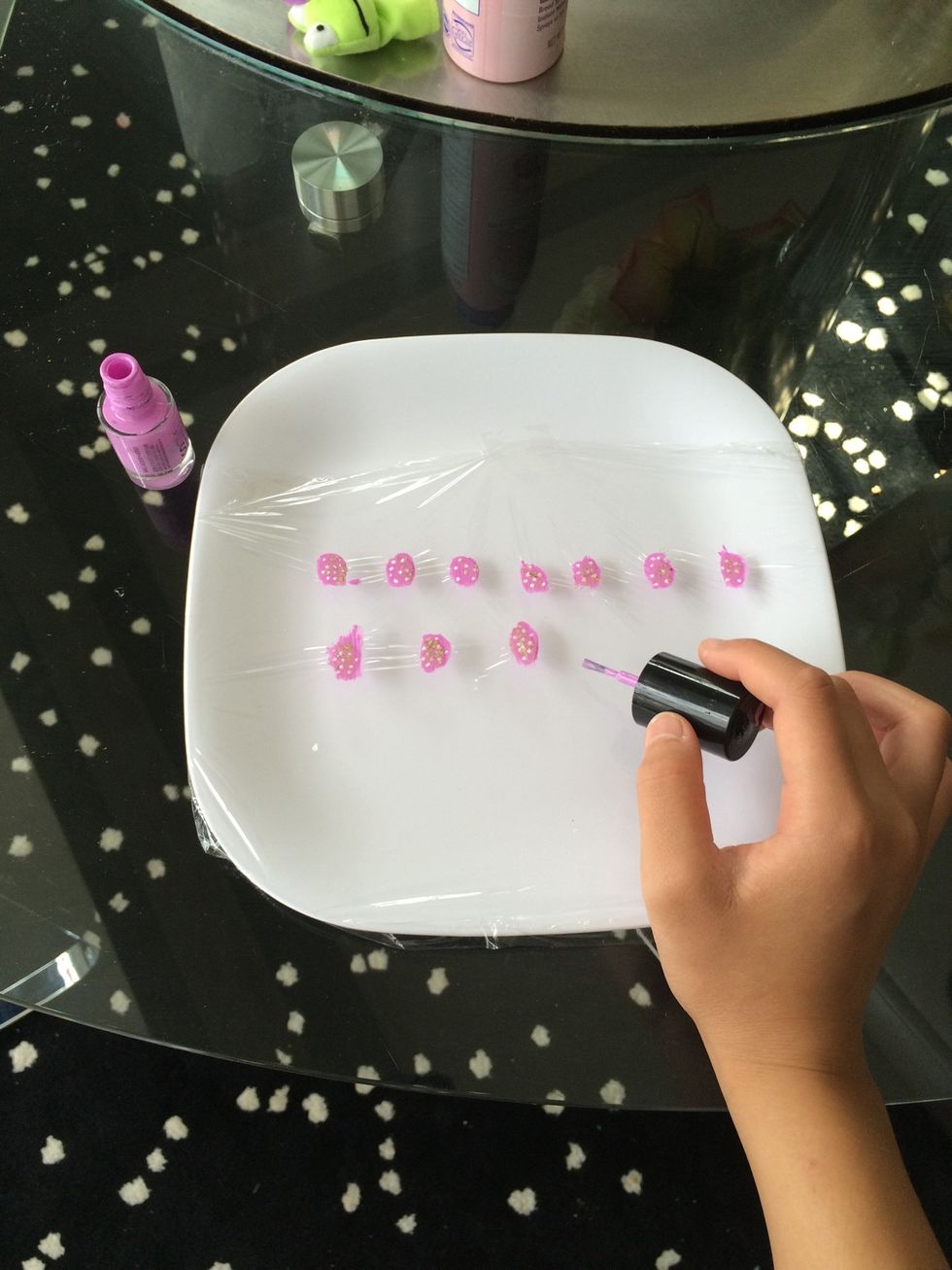 Start to paint you nail polish on, I put base coat to protect your nail before the paint!
Wait for your stick'ems to be done
Lastly, just apply your nails on also don't forget to measure them to your nail fitting!
Plate or hard surface
Tape ( optional)
Nail polish