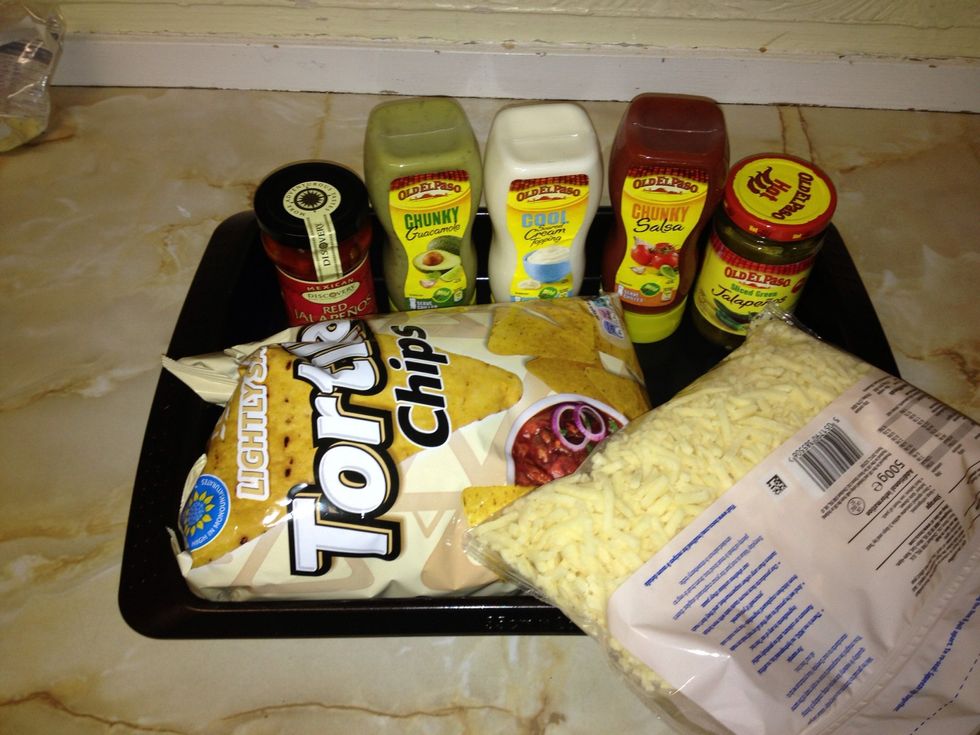 Here's the ingredients I used.
Preheat your oven to a medium to low temperature ...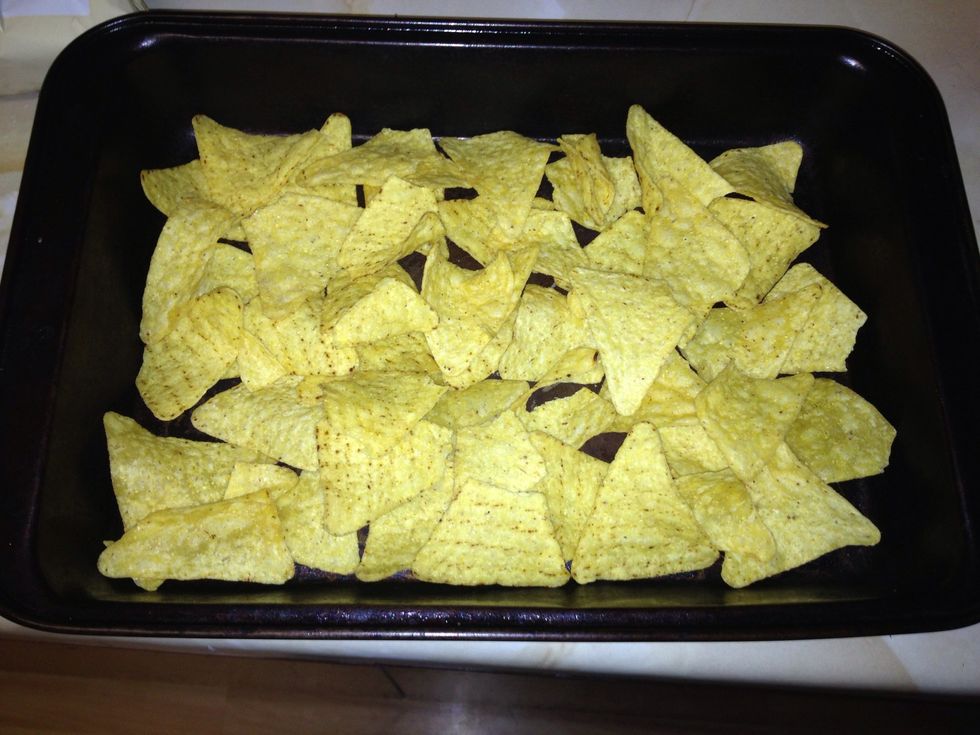 Get a deep oven tray and cover the bottom in a layer of tortilla chips, try and not leave too many spaces between the tortillas or the cheese and stuff will just fall through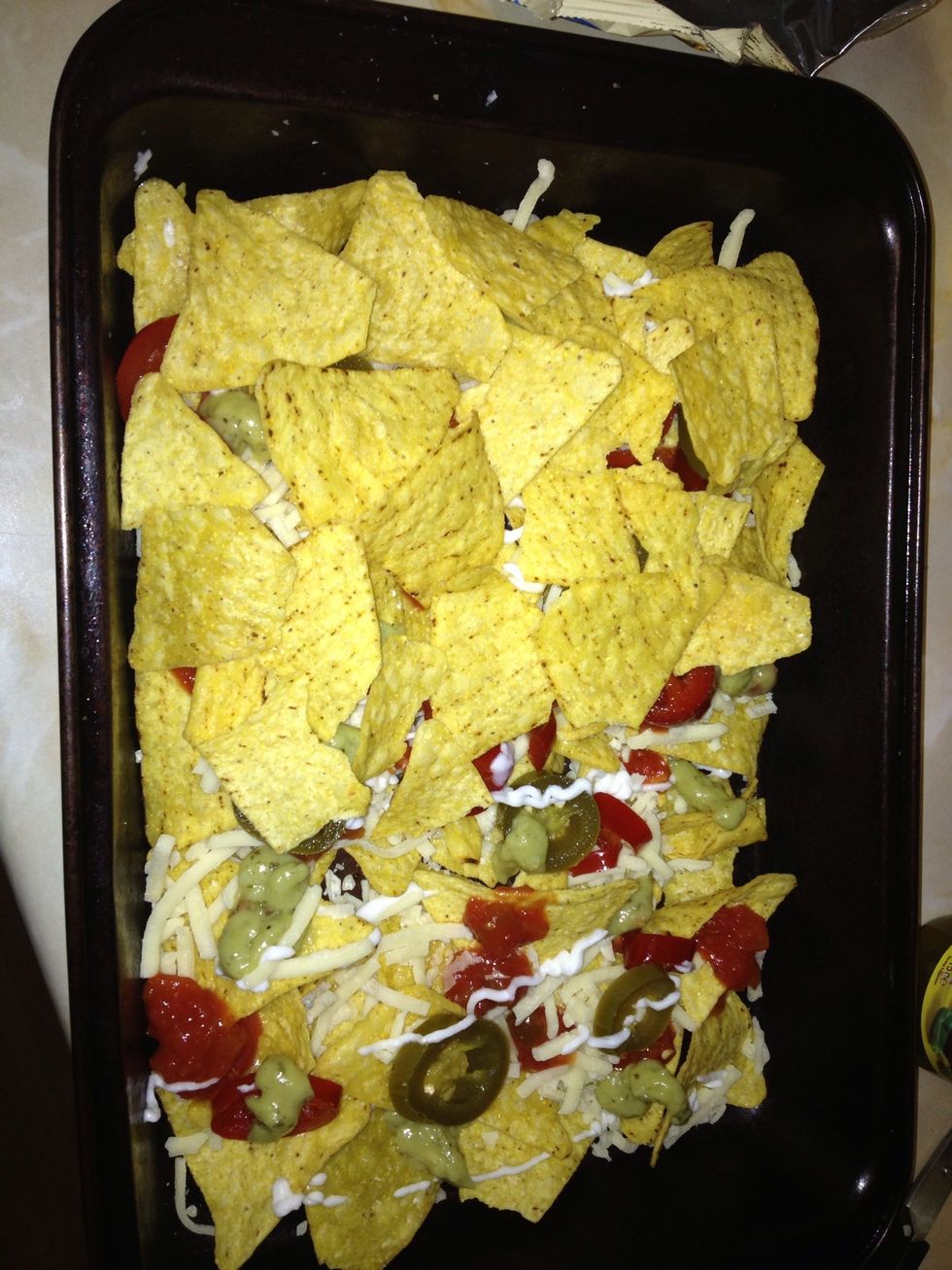 Start to cover your layer of tortilla chips in the rest of your ingredients, just add as much as you see fit, I like to add Lots of cheese and salsa :0)
Once you have done that add another layer of tortilla chips on top......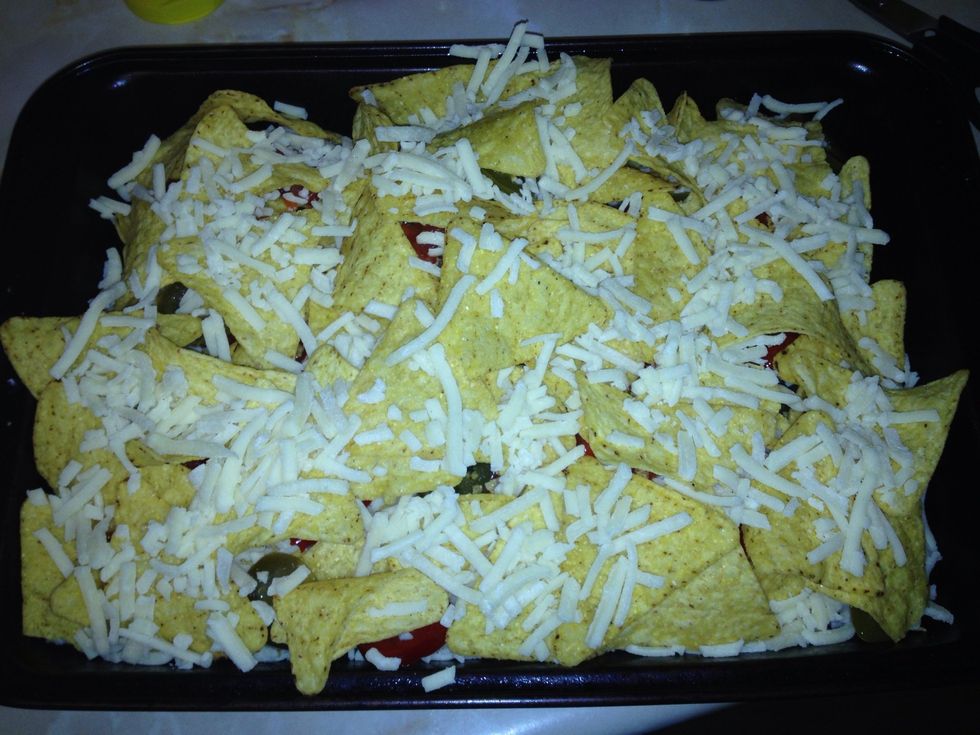 And add a good covering of grated cheese. Pop it in the preheated oven until the cheese had melted. Only took about 3 to 4 minutes tops...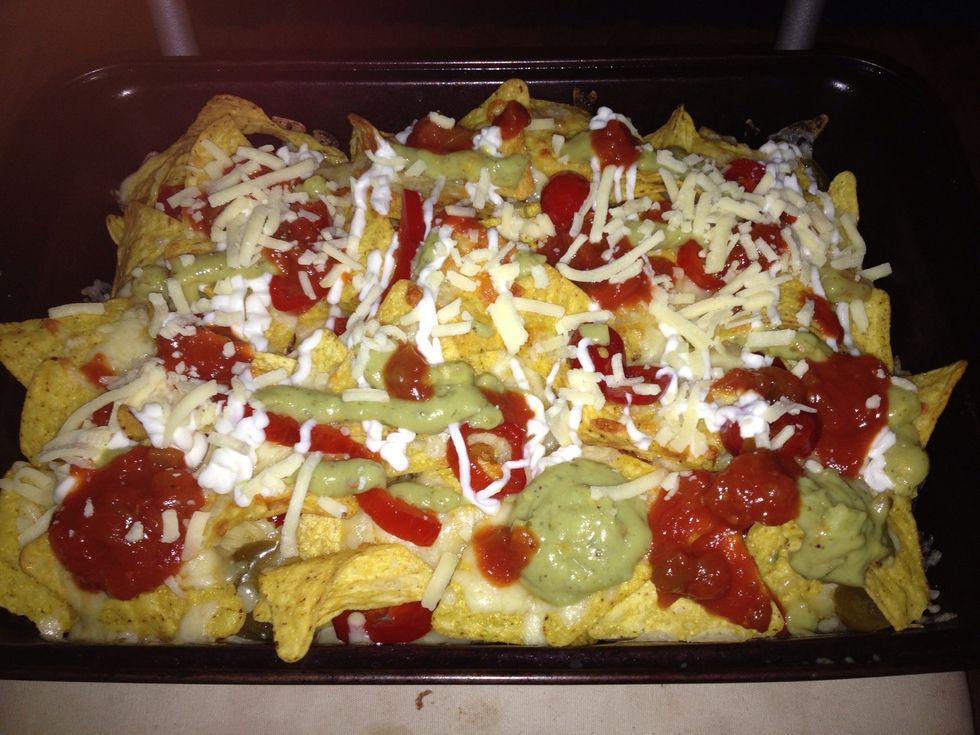 Add your final layer of sauces peppers and cheese to your own liking again. You could. Keep building more layers on if you were feeding lots of people but I was just feeding 2. Bon appetit :0)
Tortilla chips
Salsa
Sour cream
Guacamole
Sliced Jalapeno peppers
Grated cheese