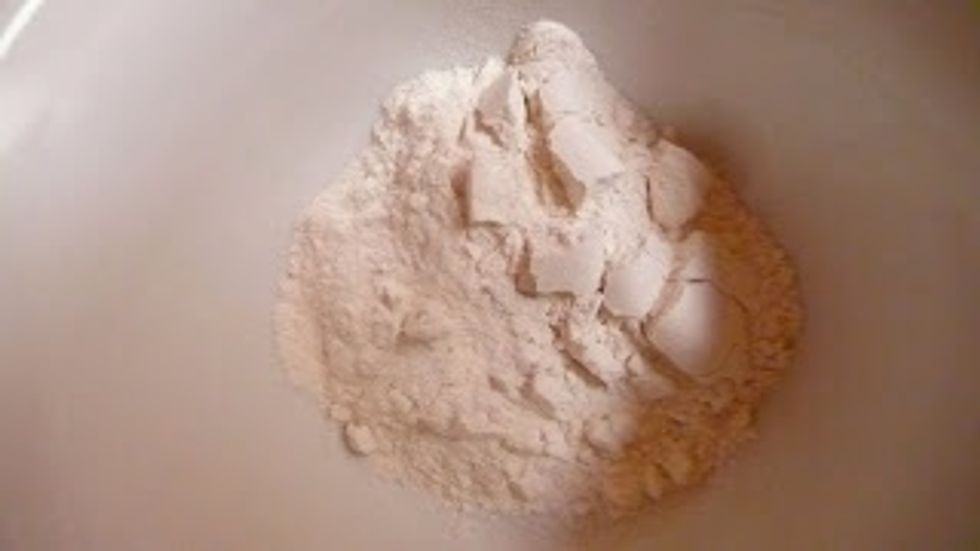 Put the unbleached all purpose flour, in a large bowl and set it aside
In another bowl heat 2/3 of a cup of milk add in:1 tsp of sugar,2 tsp of dry yeast.Stir it all together, set it aside in a warm place for about 15 minutes or until it begins to bubble and get frothy.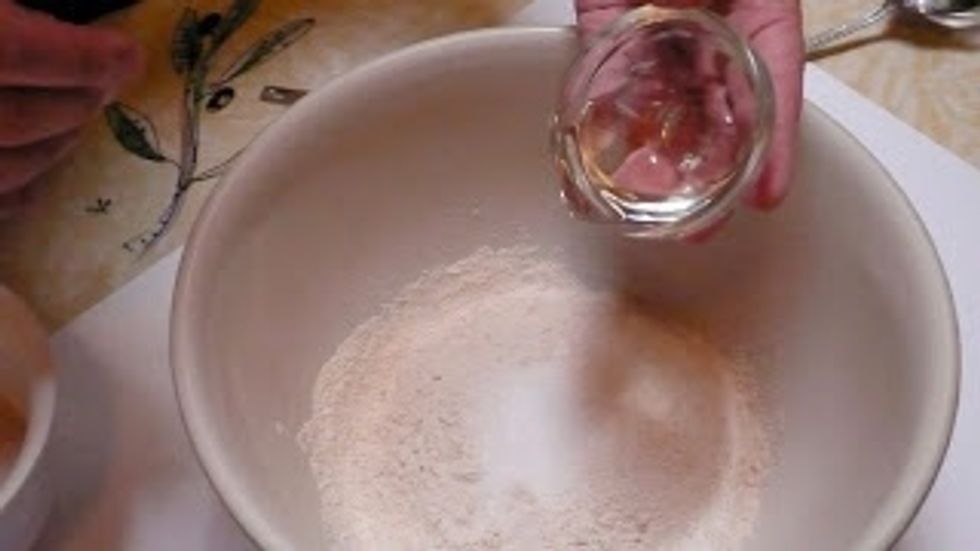 Meanwhile, in the big bowl mix together:3 and 3/4 cups of flour,1/2 tsp of salt, 1 tsp of sugar, 1 tsp of baking powder,2 tbs of vegetable oil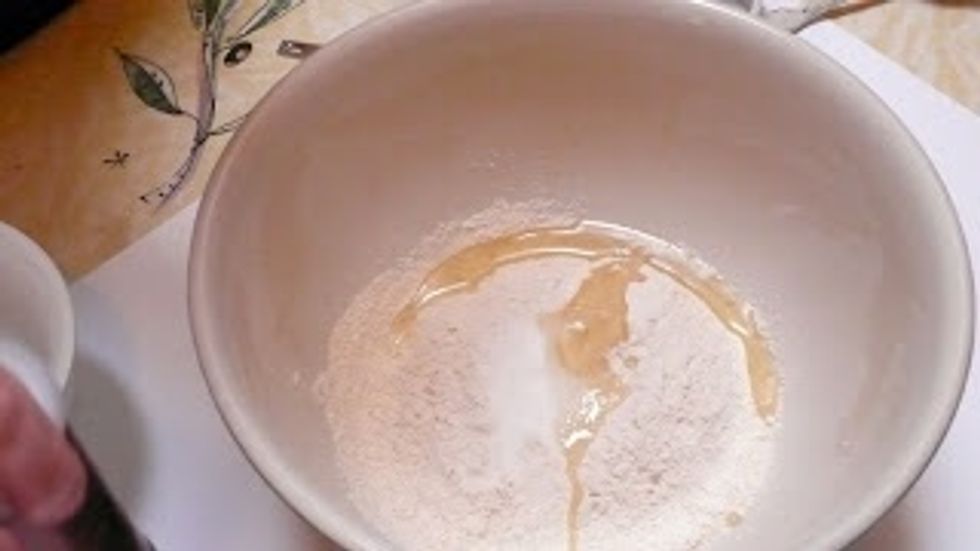 Like this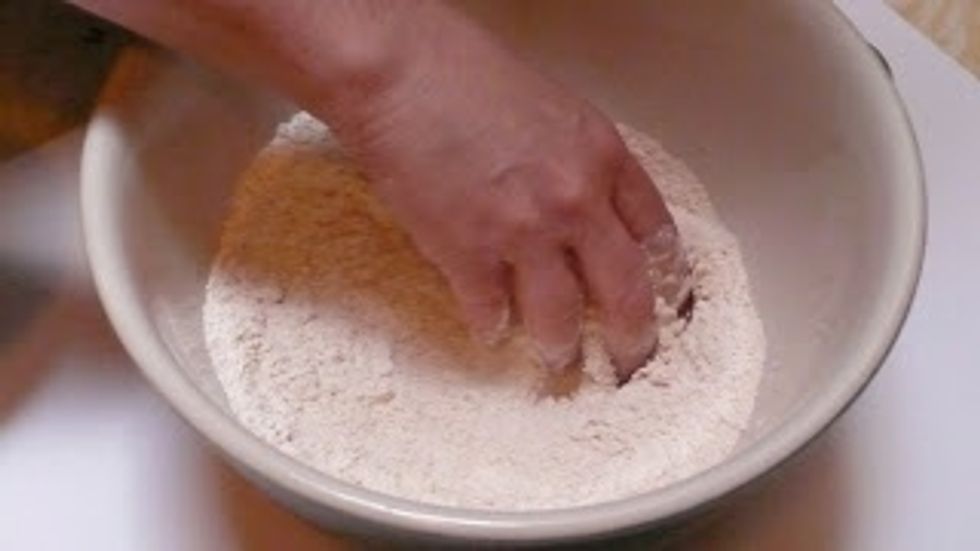 Mix it in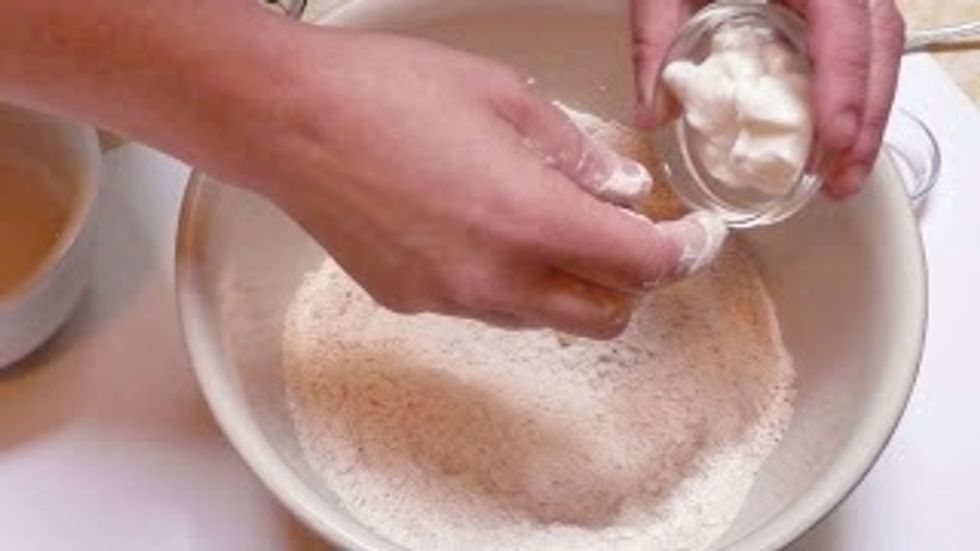 Add in 2/3 cup of plain yogurt, whipped a bit and 1 slightly beaten egg.
When the milk, yeast, sugar mixture is foamy, blend it into the rest.
Put your dough onto a work surface and knead it for about 10 minutes.
Put a bit of vegetable oil in the bowl and roll your dough into a ball. Put some plastic wrap over the top of the bowl and stash it in a warm place for at least an hour. The dough will double in size.
Meanwhile place your oven rack on the top place in the oven, pre-heat it to 500 degrees.
If you use a pizza stone, put it in the oven before you turn it on so it gets very hot. If you use a baking sheet, use a heavy one.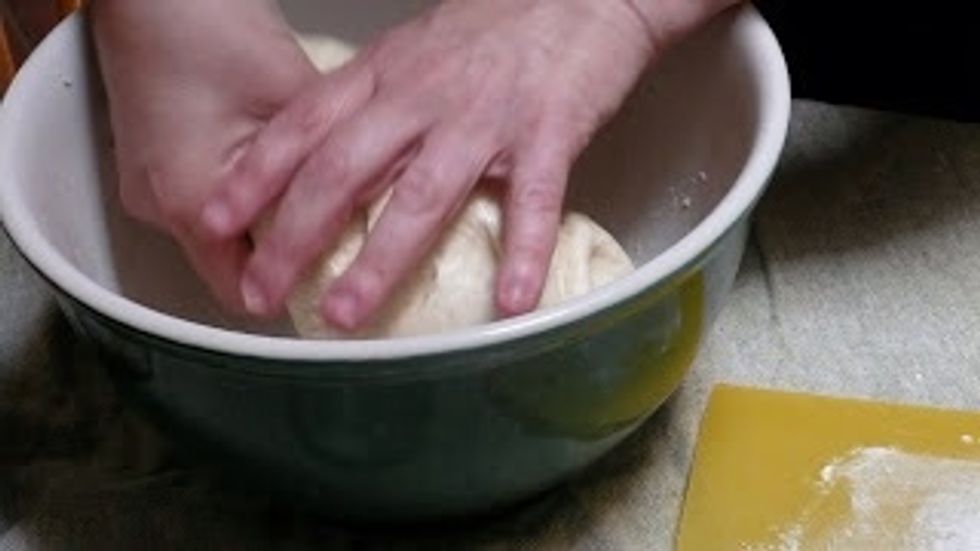 When your dough is HUGE....Punch it down. Break it off into about 6 separate balls.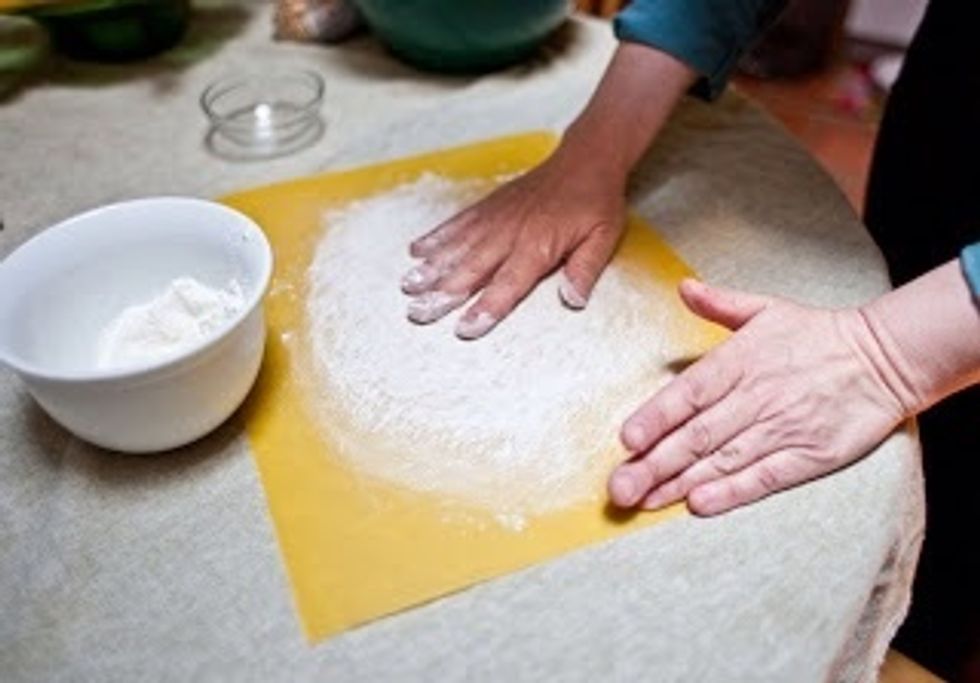 Scatter some flour on a surface.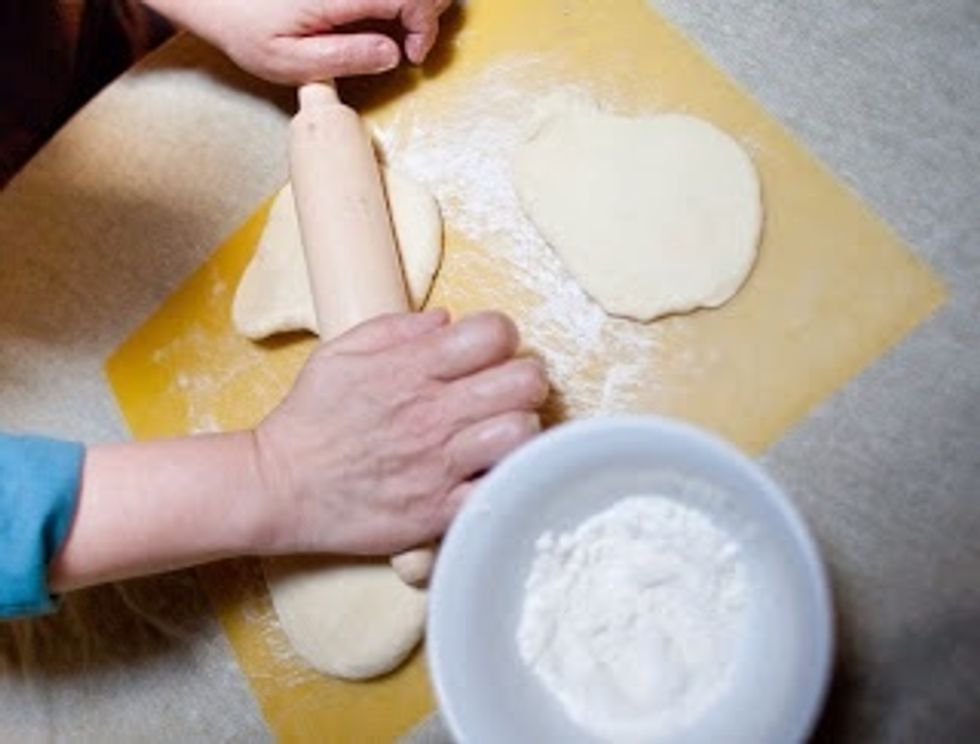 Roll each ball into a tear drop shape.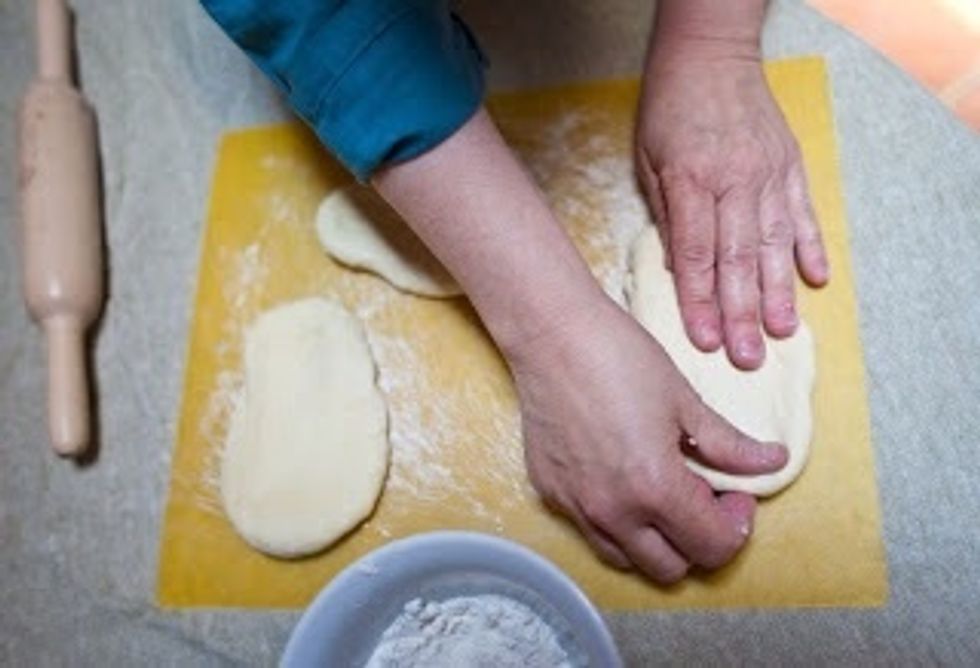 Like this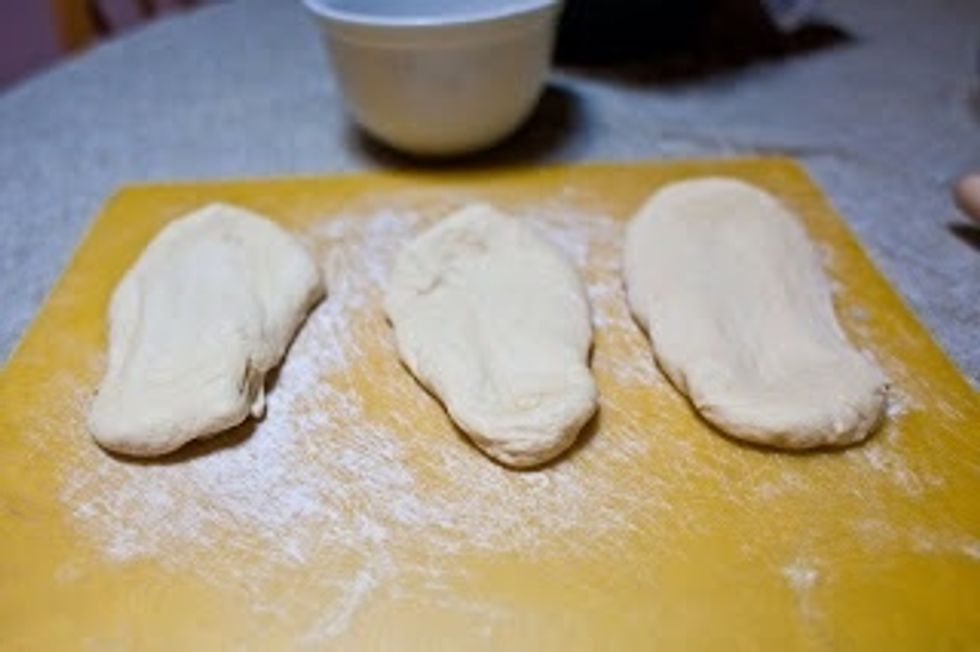 Finally like this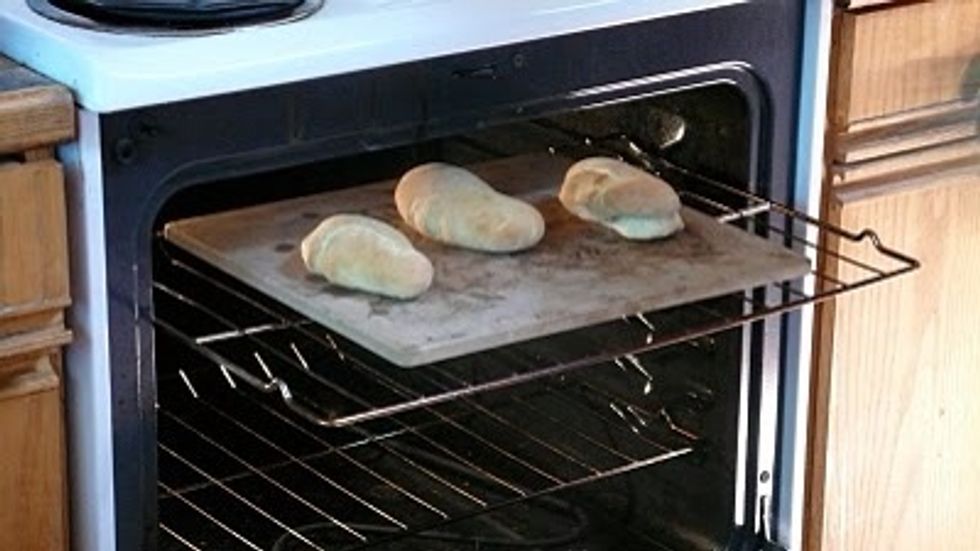 Place your naan breads on the hot pizza stone and carefully slide them into the oven and bake them for about three minutes or so. They'll puff up and brown.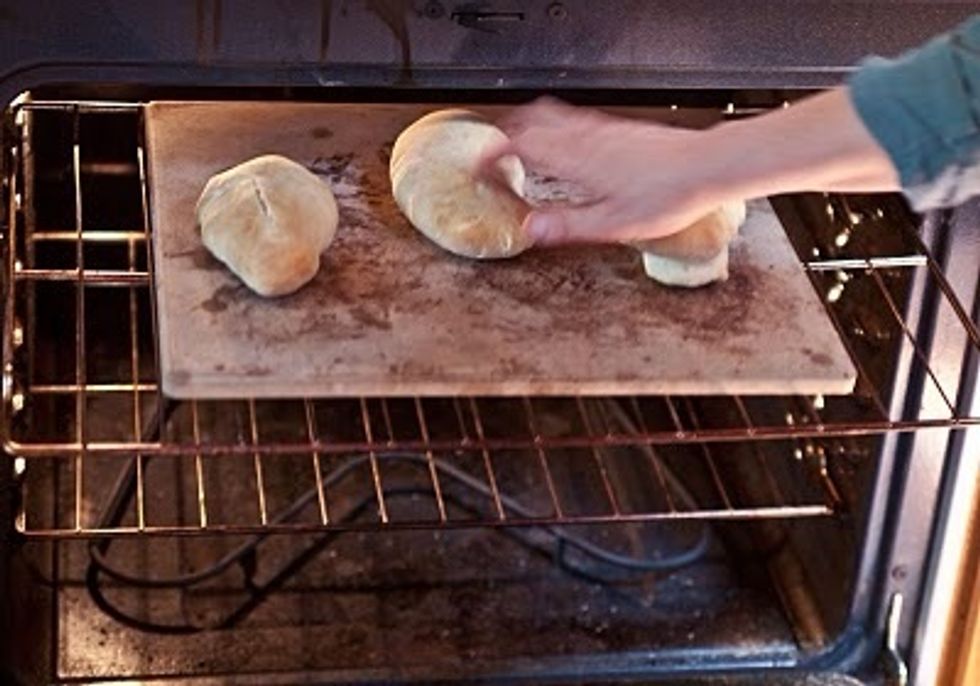 Tap them, when they're firm they're done
This recipe for naan makes 6 breads. Of course things can be added to your naan, onion, garlic,black onion seed. Brush with melted butter and scatter that stuff on before you bake .
Serve it up . If you can't finish all your naan (fat chance!) the unbaked dough also freezes wonderfully for another day.
2/3c Milk
1.0tsp Sugar
2.0tsp Dry yeast
3/4c Foour
1/2tsp Salt
1.0tsp Sugar
1.0tsp Baking powder
2.0Tbsp Vegetable oil
2/3c Plain yogurt slightly whipped
1.0 Egg slightly beaten
Kathy Gori
Screenwriter, long time Indian cook, lover of Indian foods, Saturday morning Cartoon voice. For more recipes visit my website www.thecolorsofindiancooking.com