It is usually called as 'Sayur Asam'. In Indonesia, there are many variety of veggies to make this dish. And this is what my Mom loves to make once every 2 weeks :)
36
intermezzo :) ... Me, MyMom & MyLateGrandma loves to cook. We have lotsa family recipes & I often 'develop' them. But this time, I dont make any changes :) this is her original sayur asem recipe.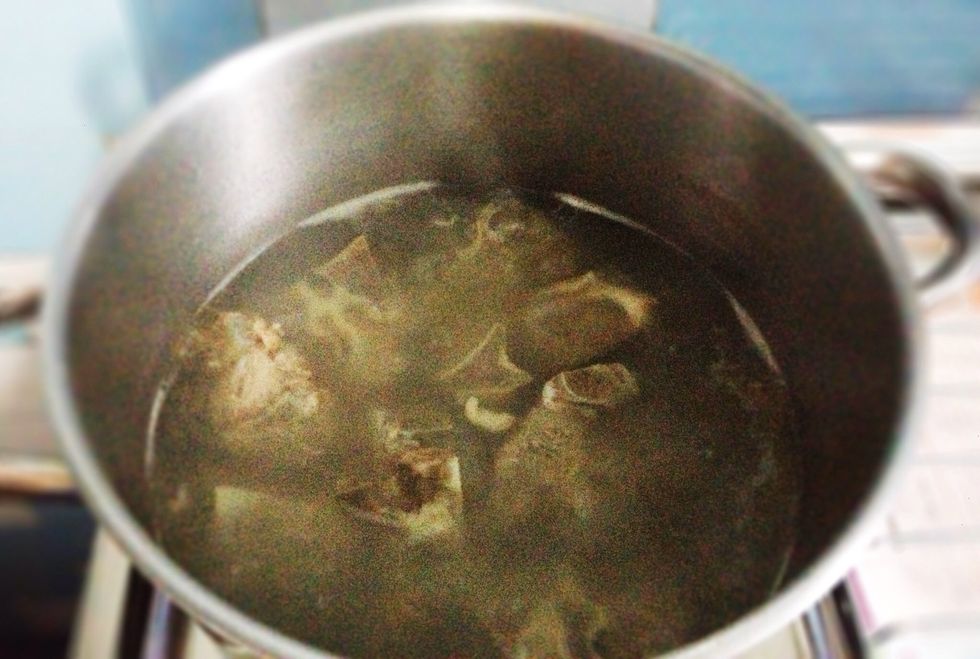 In a medium pot, Bring 2-2.5 liter of water to a boil and cook the rib bones until the meat is quite soft. My Mom usually do this 2 or 3 times. This process will make an awesome broth for this soup :)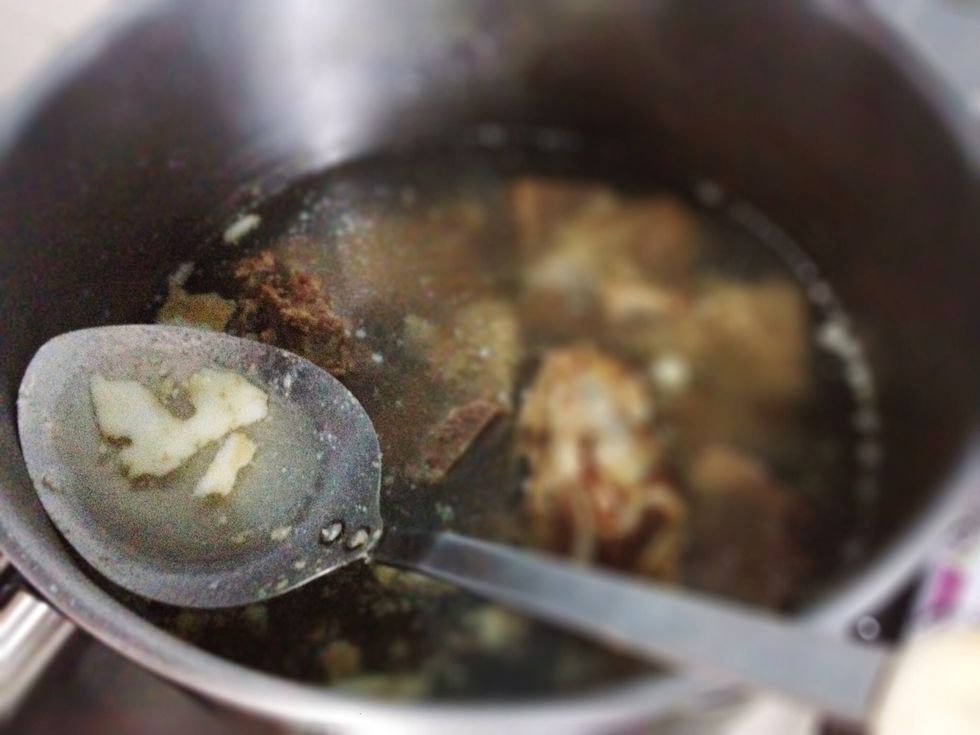 Do the process again and again until u satisfy with the 'fat' level in ur soup. Note: this soup is traditionally served hot so u wont see the fat unless the soup is cold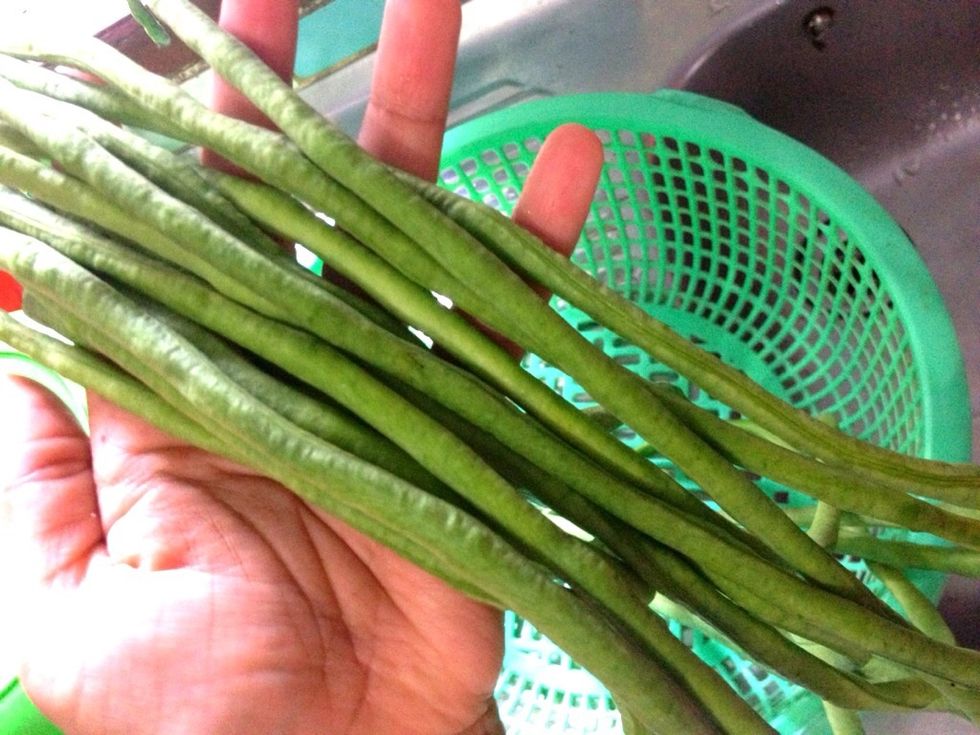 Prepare 250-300gr of fresh snake beans. Wash and pat dry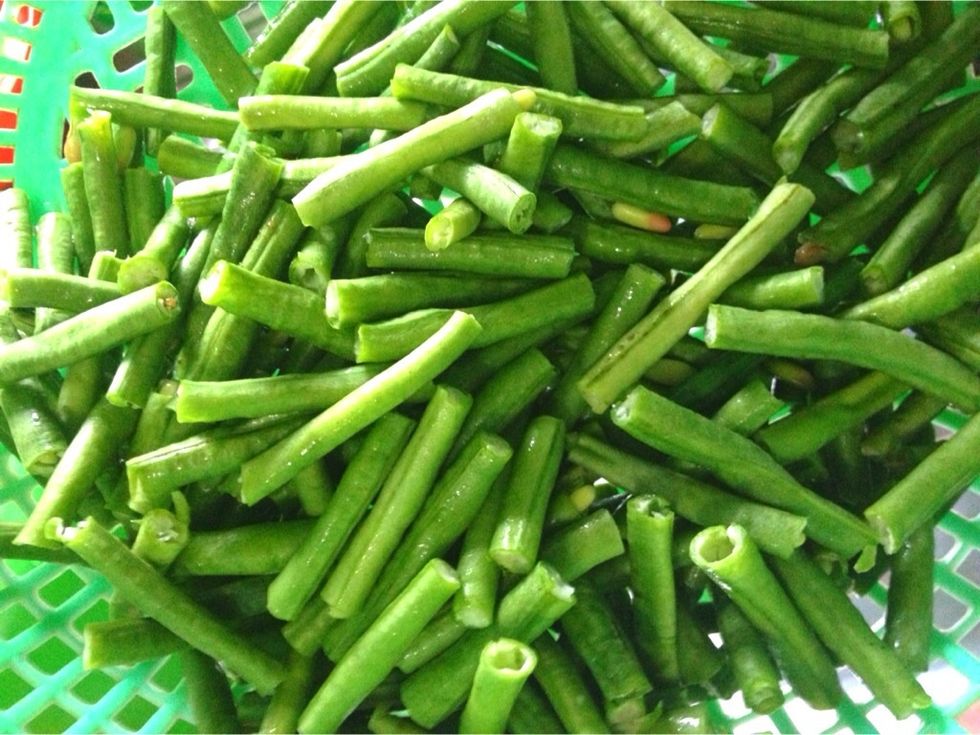 Cut into 2-2.5 cm long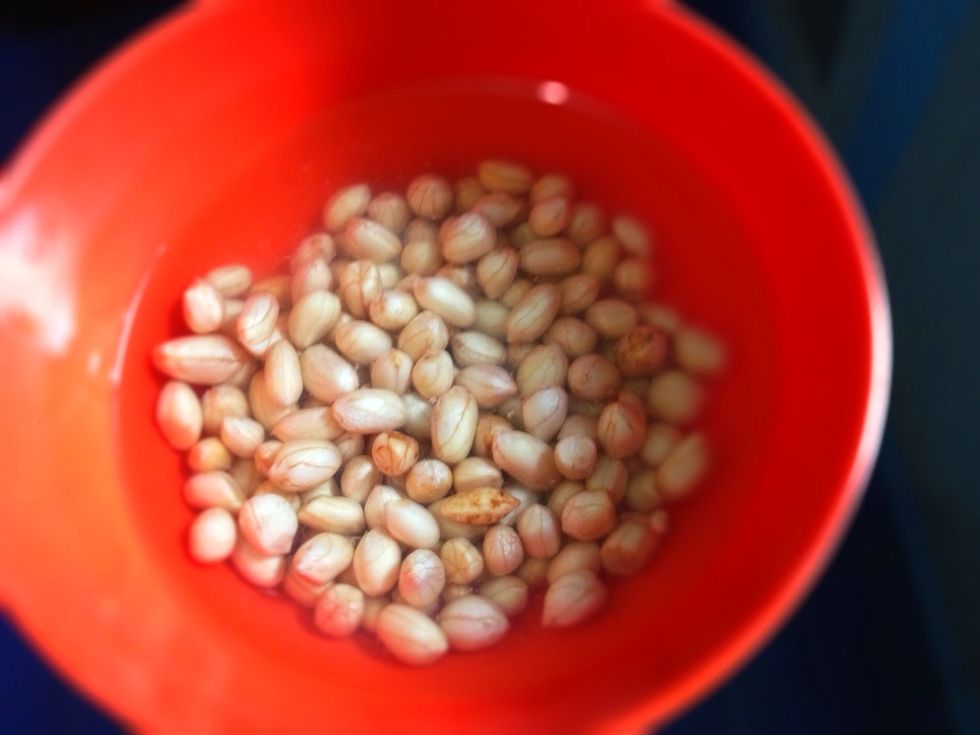 Soak your peanuts in salted water for 30 mnts to over nite. Wash and drain the salted water once it is redy to be added to the soup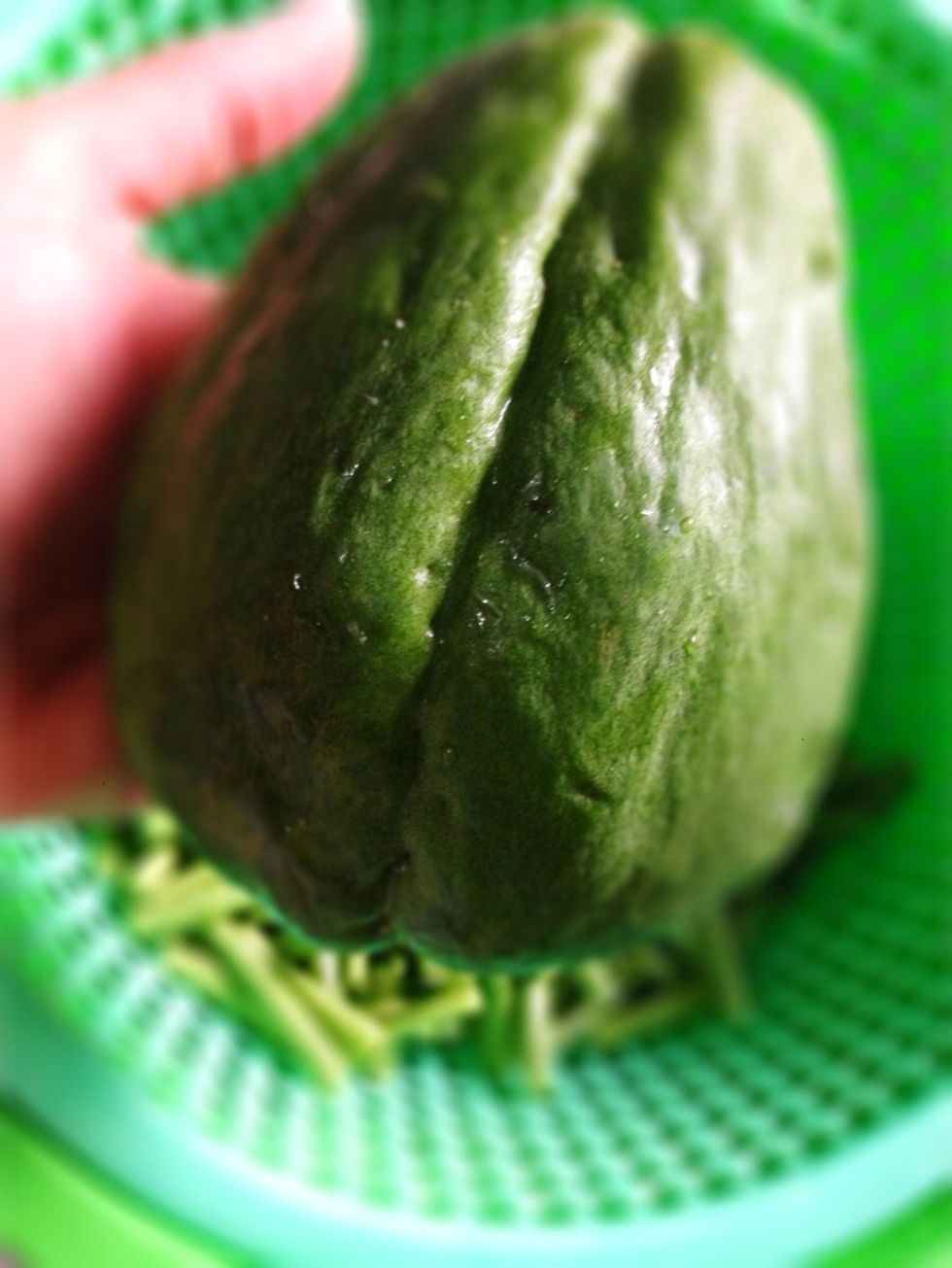 Prepare your water squash.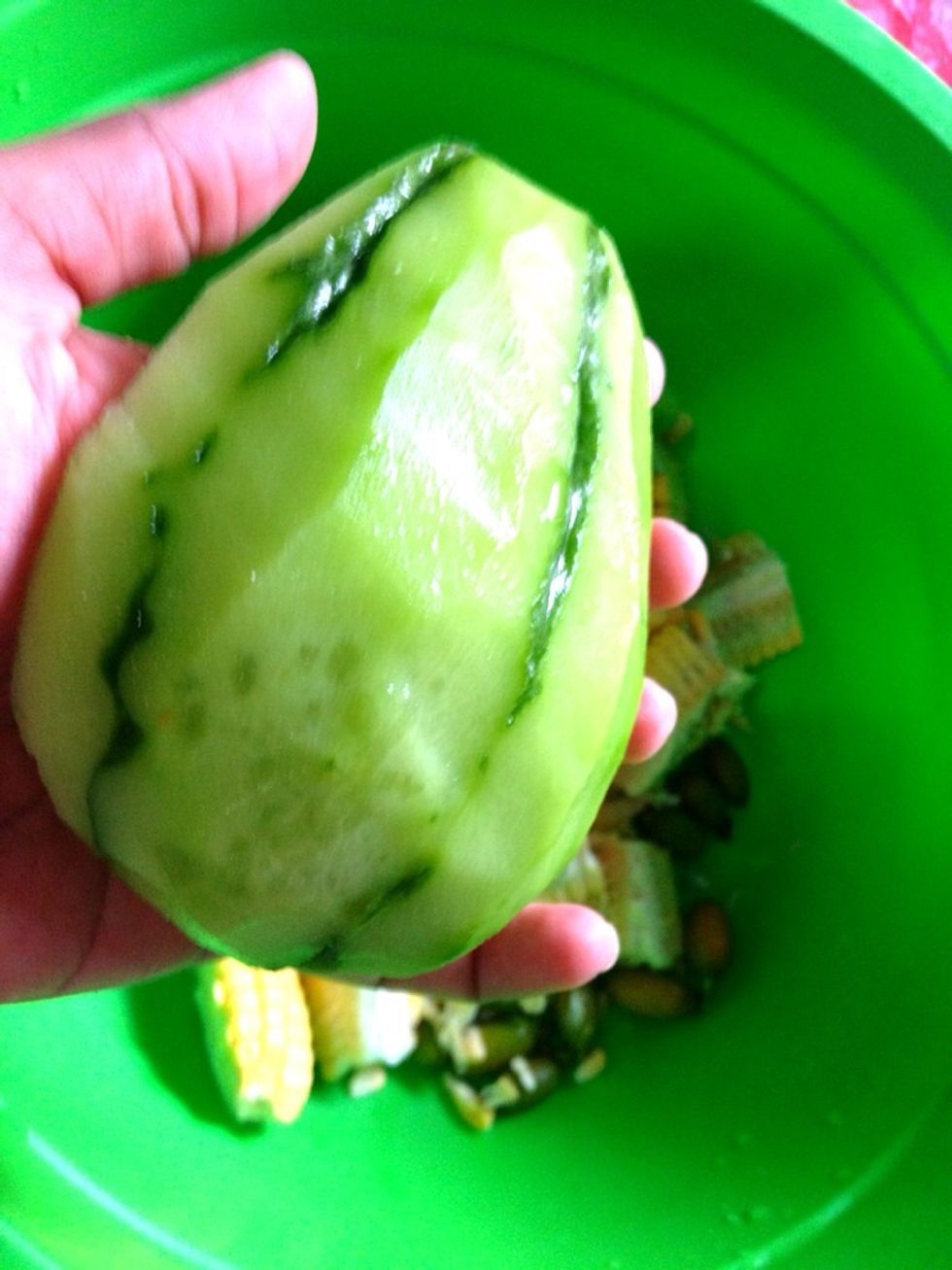 Peel, wash, pat dry and cut the squash. Some people like to leave some of the skin though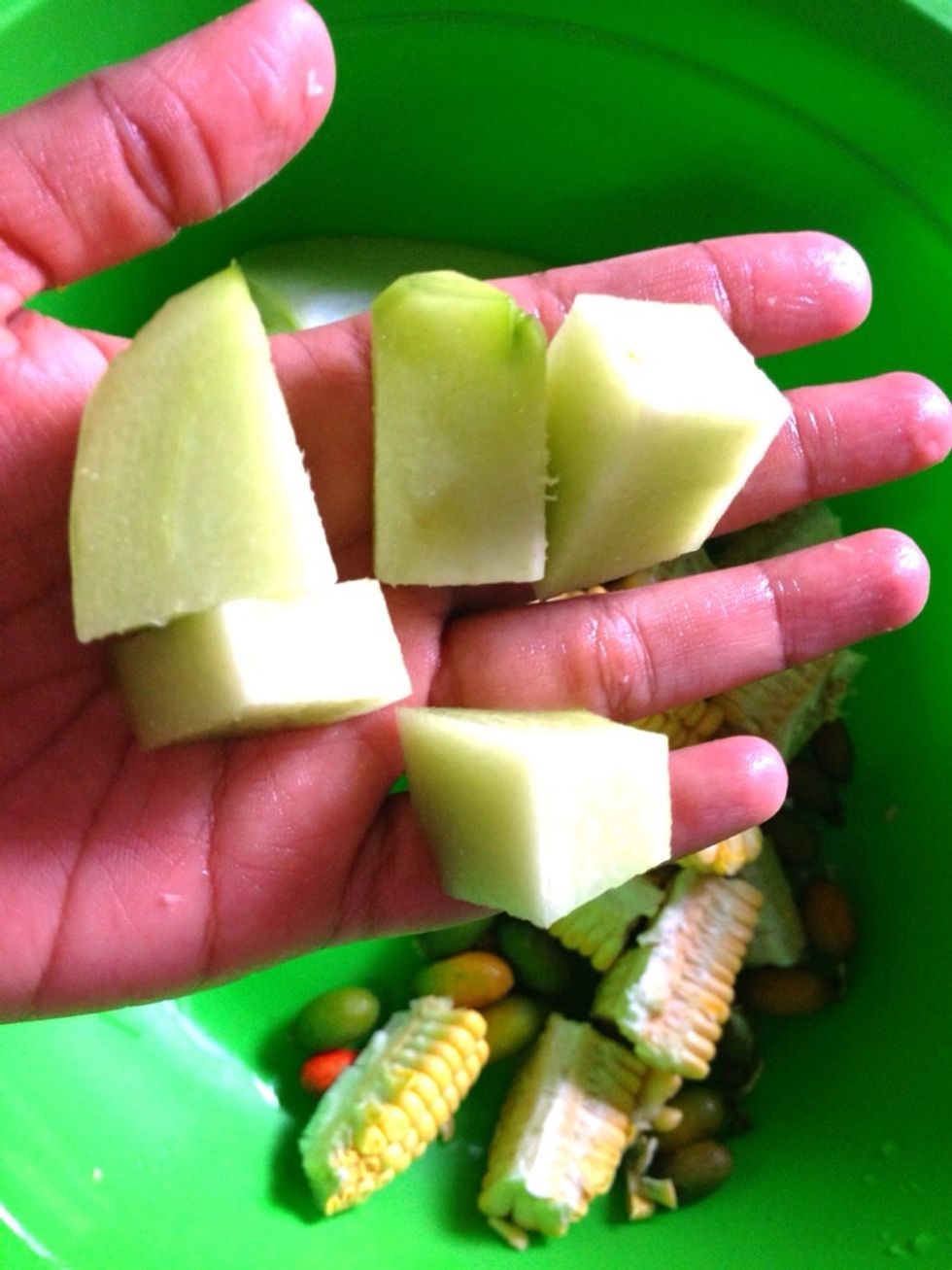 Cut into cubes 2x2cm or bigger.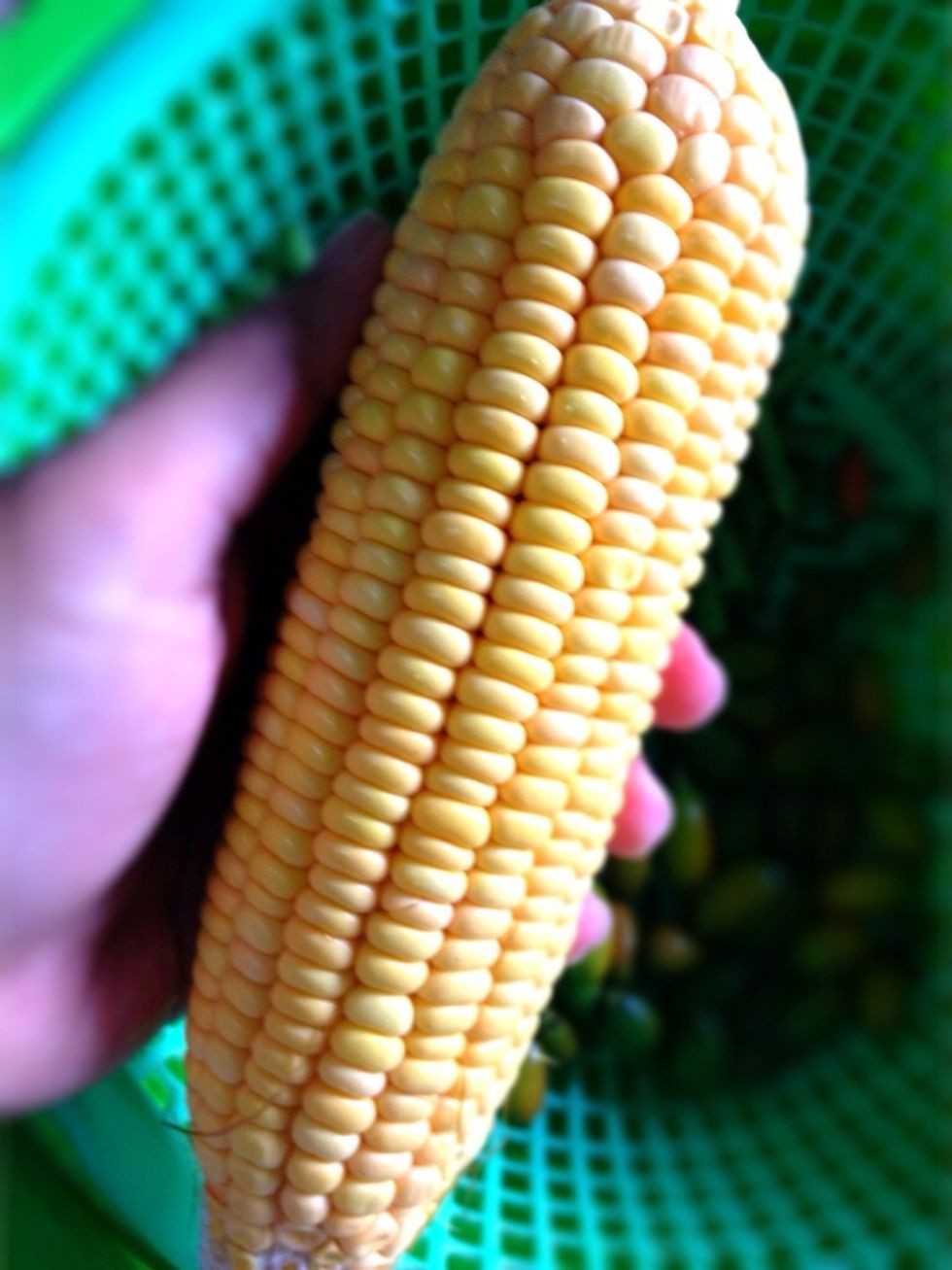 Peel, wash and cut ur corn into smaller size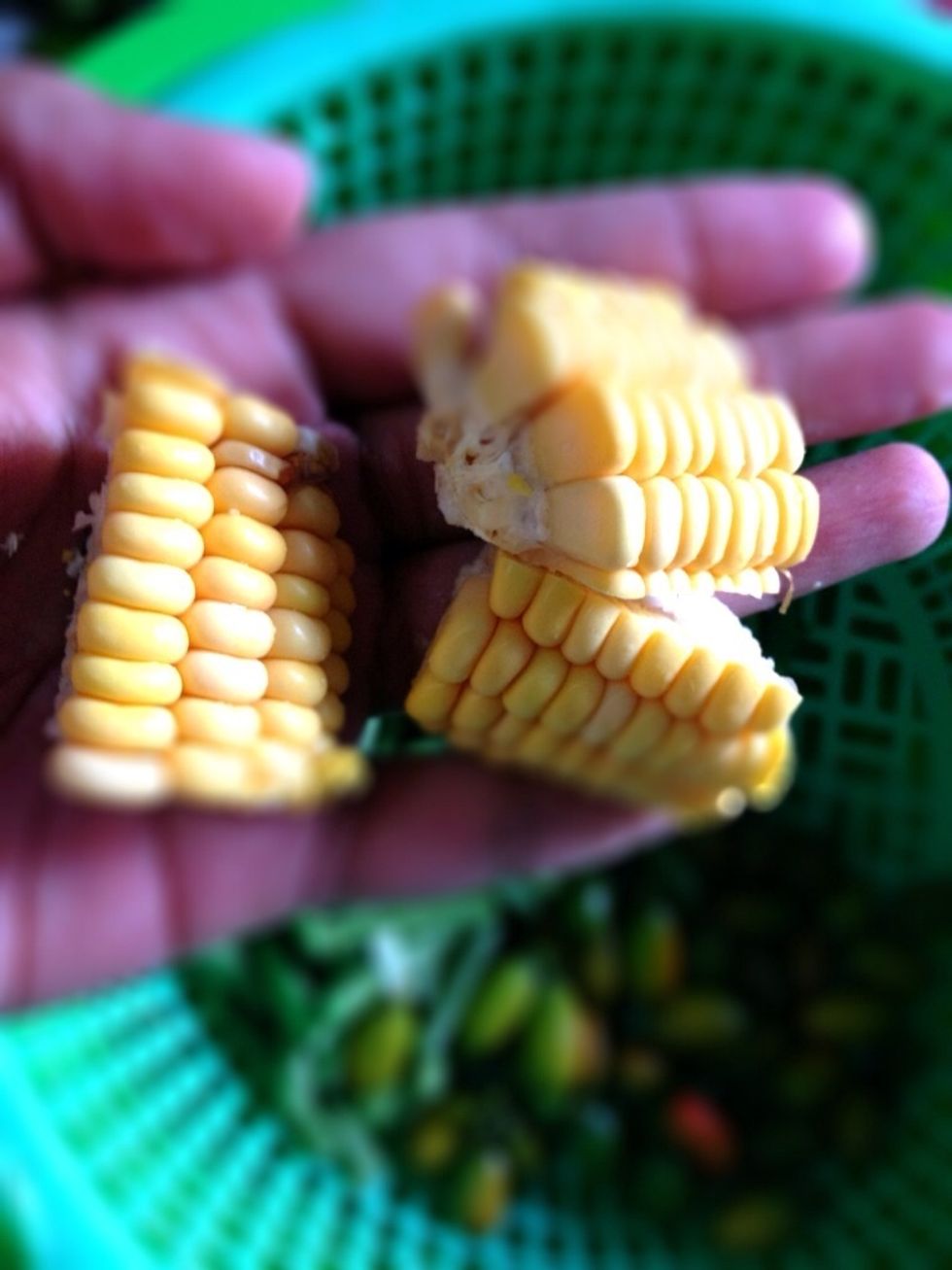 Like this
One of the primal veggies for our sayur asam: Melinjo fruit and leaves. In Latin, it is called 'gnetum gnemon'. Common name incl: bago (tagalog, malay), phakmiang (Thai). Sometimes called paddy oats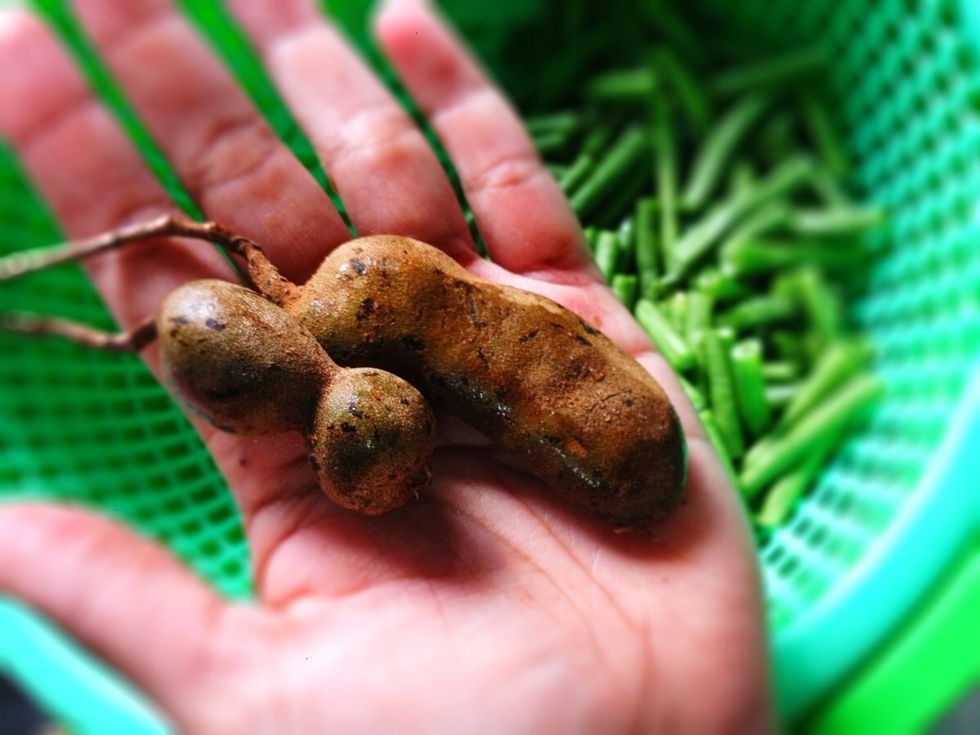 And what tamarind soup without tamarind :) these are young tamarinds. we usually use 2-4 tamarinds, or combination between 2 tamarinds and 2 'kandi' tamarinds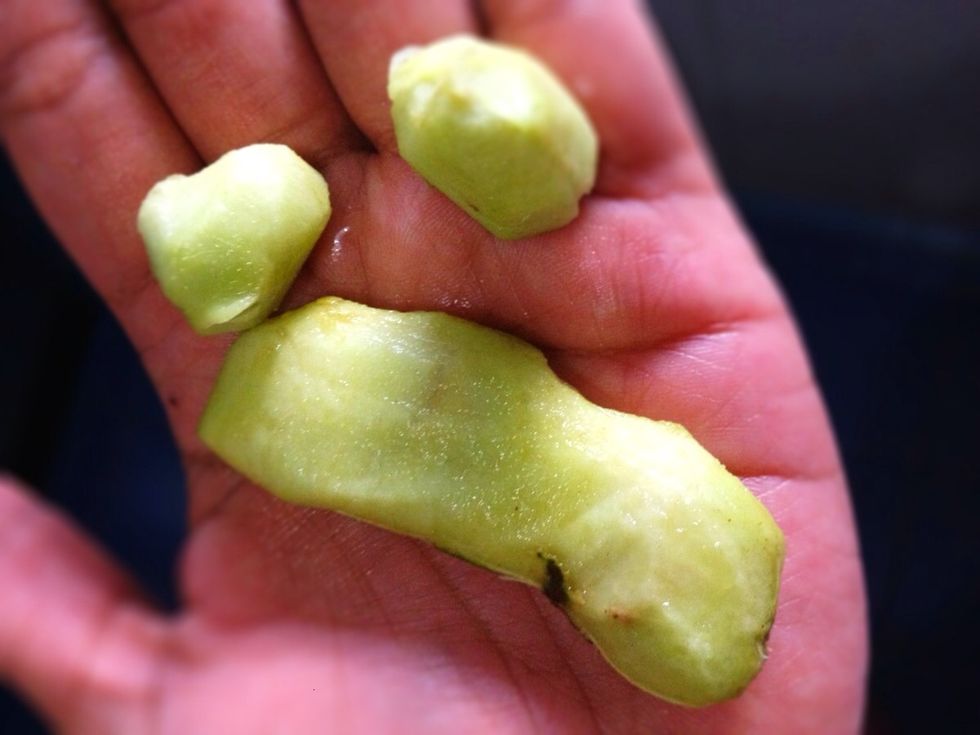 Some people dont peel the tamarinds, but we do :)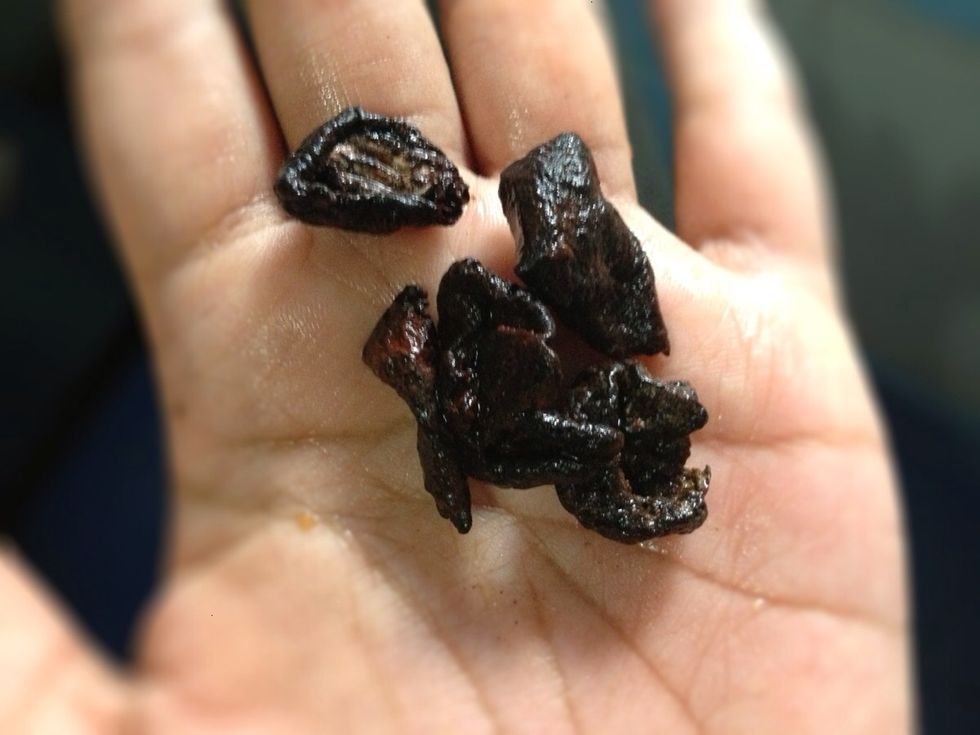 And this is what we call as: asam kandi.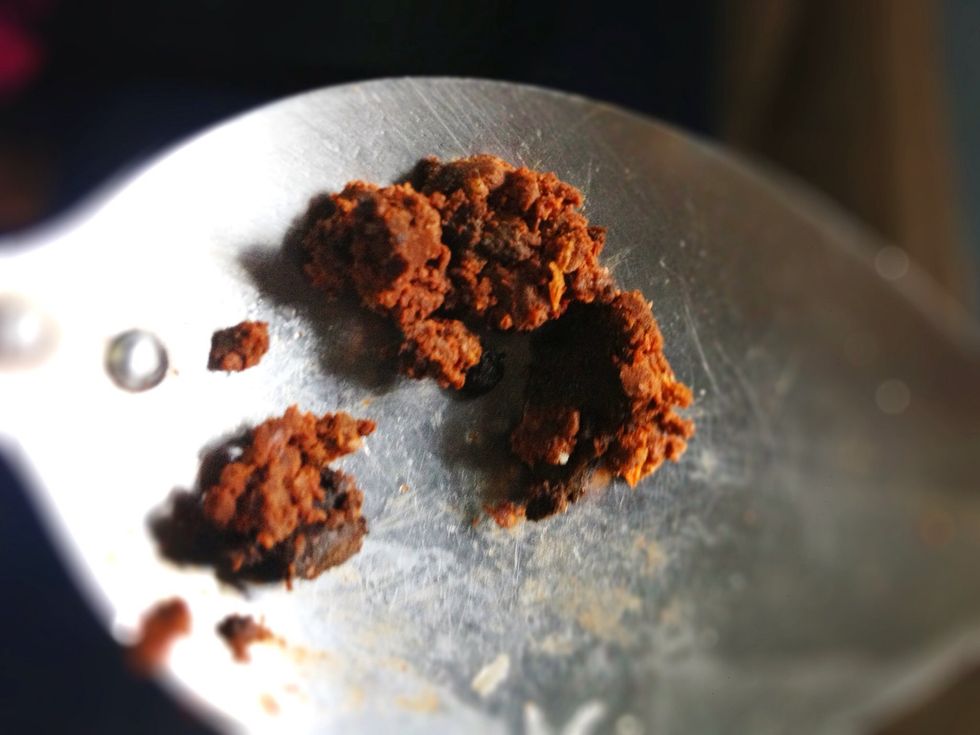 Ok it looks weird :) this is a grilled shrimp paste. If you cannot find any, just use any ready made one. Sometimes I use Thai shrimp paste but the original Indo shrimp paste is, I feel :) unbeatable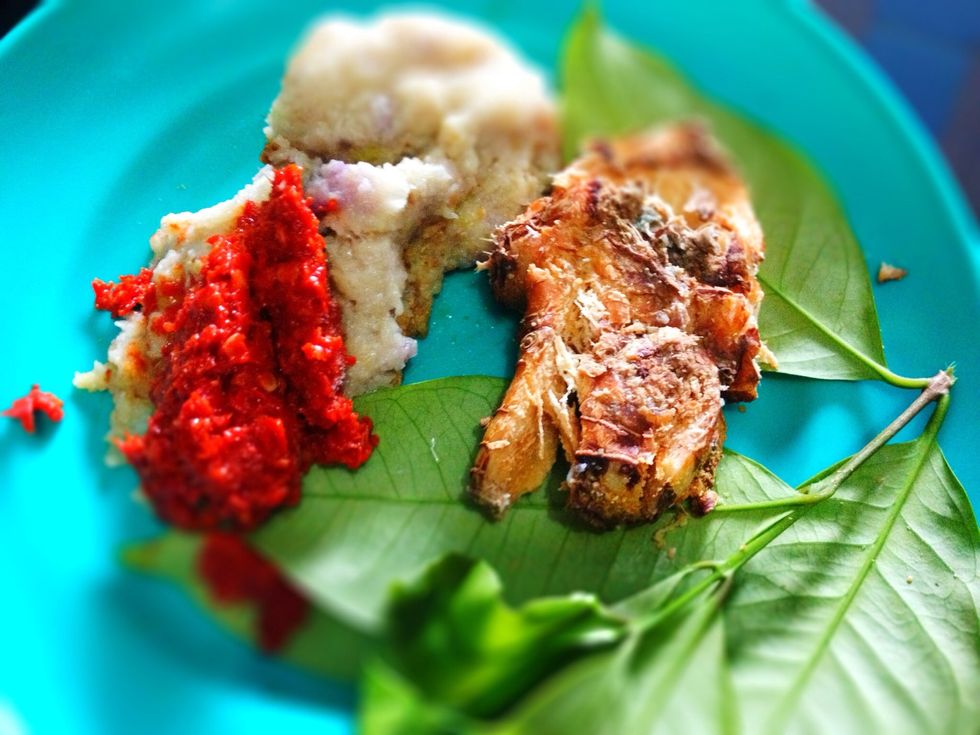 Prepare ur spices. Grind: 7 big red chilis, 6 shallots, 3 garlic with 1 tsp of salt. Dont grind: 4 bay leaves. Crushed: 5 cm galangal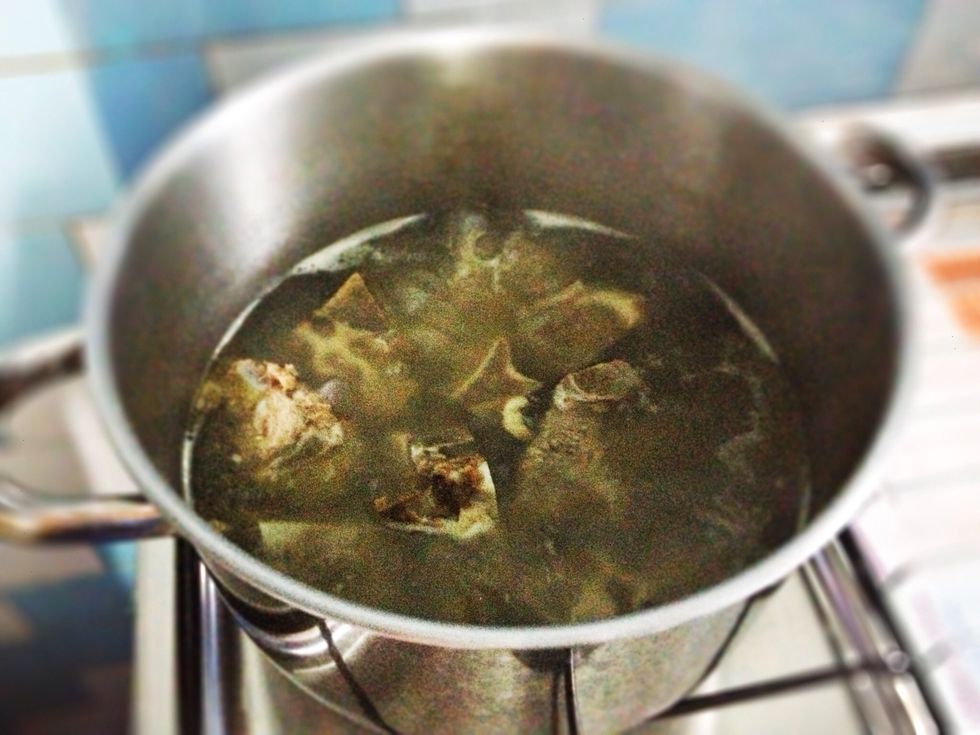 When the rib bones broth is ready, gradually add in ur ingredients to the pot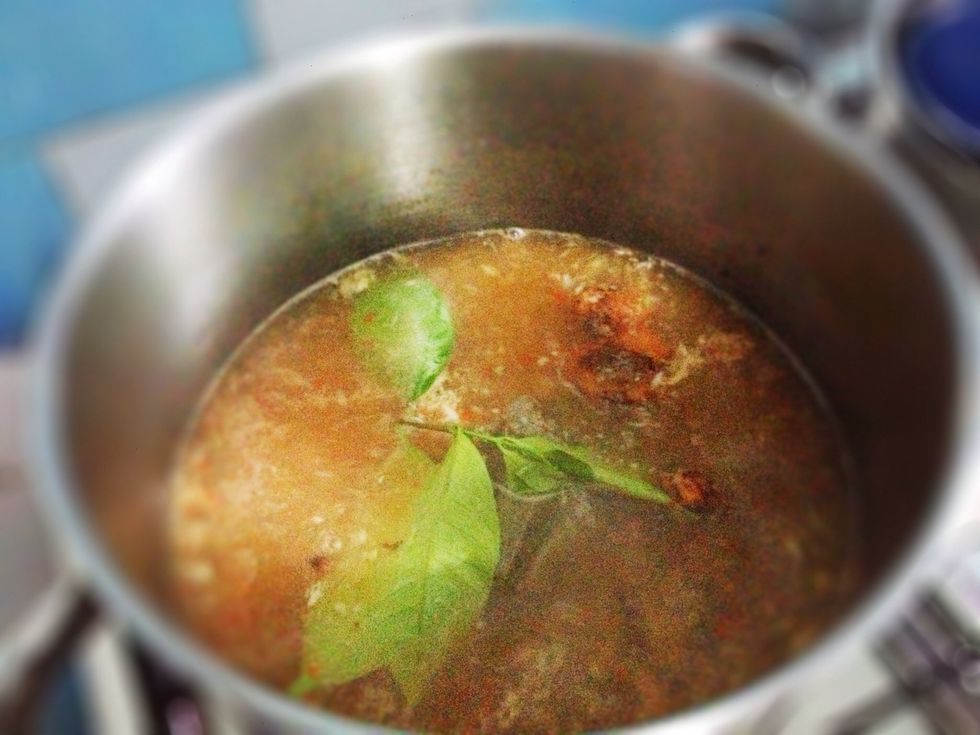 Round 1: add in the grind spices, crushed galangal & the bay leaves. Next 1 mnt, add in the melinjo, the peanuts that have been soaked in salted water & the corn. Medium heat. Cook for about 5-7 mnts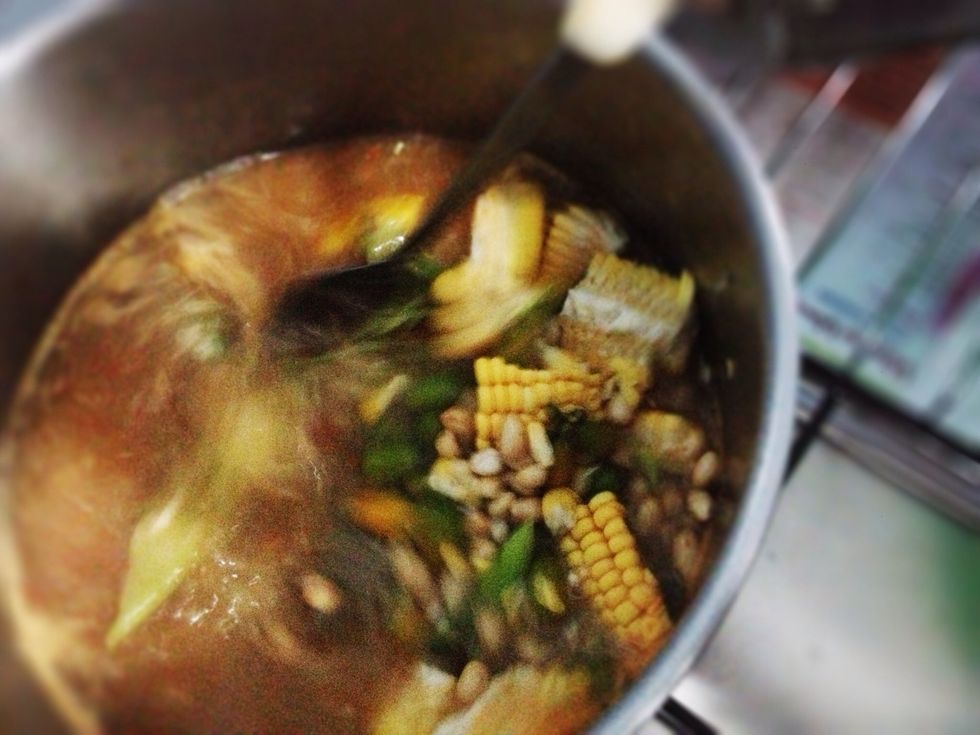 Before goin to Round 2, check the peanuts. Should be cooked through and crunchy. Round 2: add in the snake beans, the water squash, the tamarinds and the grilled shrimp paste. Cook for about 10mnt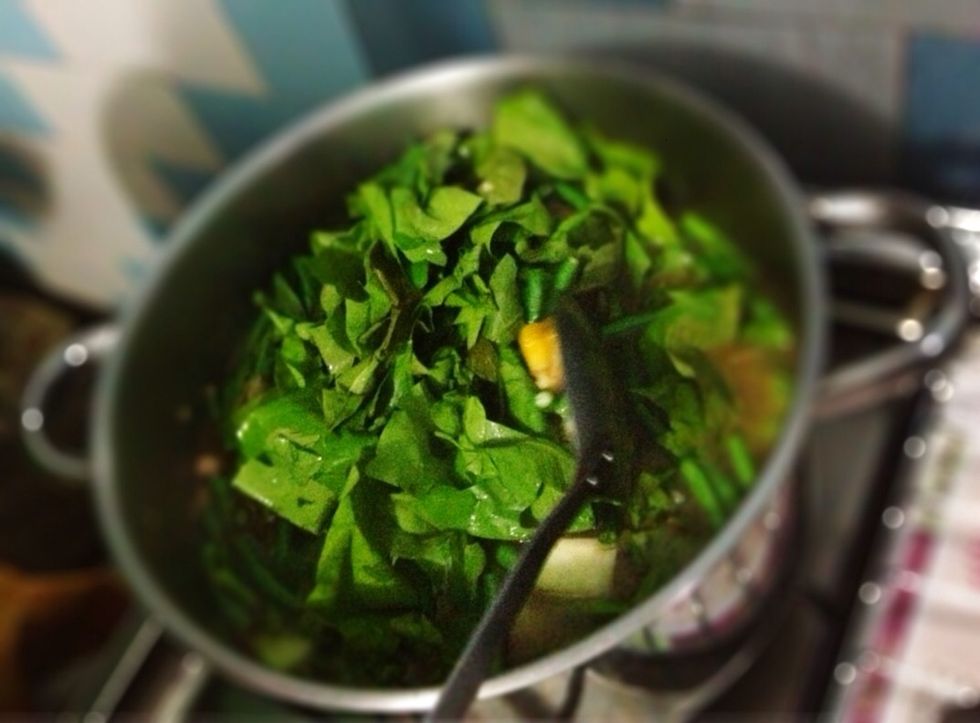 Round 3: add in the melinjo leaves. The melinjo leaves are very suculant so add in at the last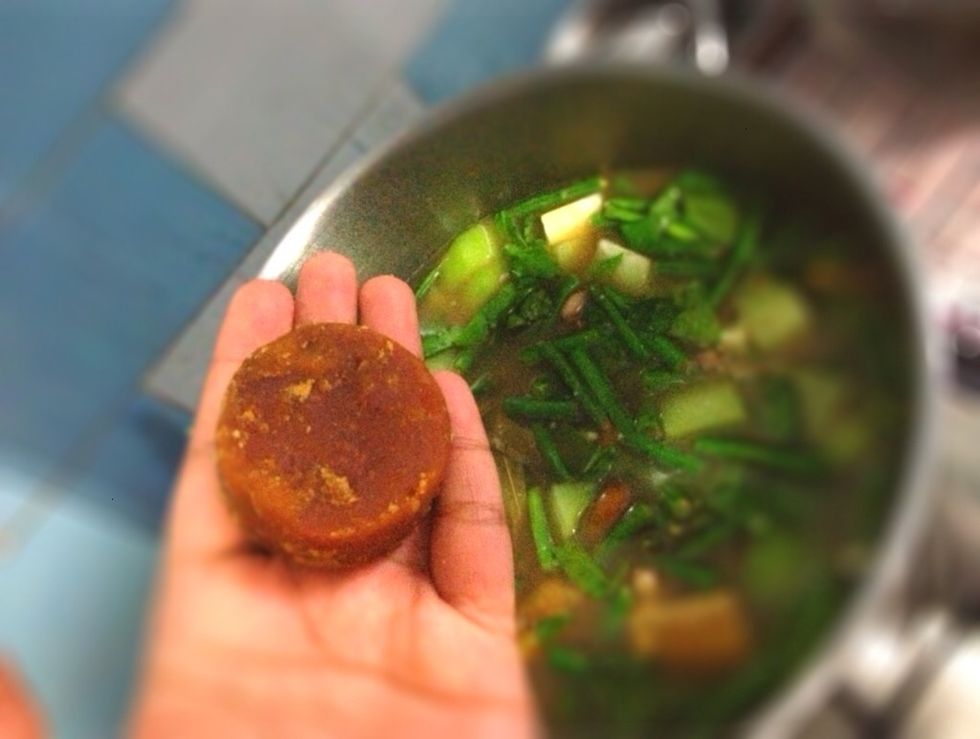 Taste test. Add in 45-80gr of palm sugar (and more salt if u like). If you cannot find one like this, just use powdered palm sugar or brown sugar
Cover with a lid for about 2 mnts and turn off the heat. Open the lid and ready to be served
Serve while this hearty tamarind soup hot. Traditionally served with warm white/ red rice, sambal, and fried salted-fish .. :) Hope you like it as much as we do :) enjoy
7.0 Big red Chili Peppers
6.0 shallots
3.0 cloves of garlic
5.0cm galangal, crushed
4.0 bay leaves
1/2tsp shrimp paste, grilled
2.0 tamarind
2.0 'kandi' tamarind
1/2kg rib bones
2.0l water
250.0g snake beans
1.0 Big water squash
Melinjo (gnetum gnemon) fruit and leaves
1.0 corn
200.0g fresh peanuts
85.0g Palm sugar
2.0tsp salt
Putri Lah
a foodperiment and a foodventorous, an Orca lover and a simple person who enjoys cozy places, good music and good books.