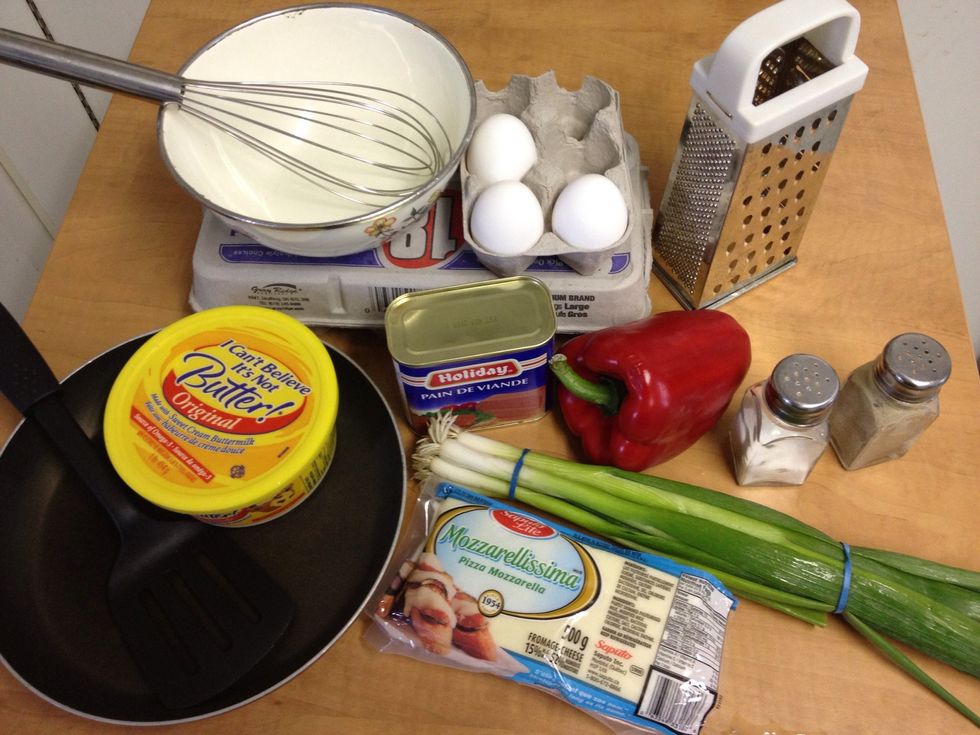 You need this stuff. I used canned ham, but you can use fresh ham, spam, turkey, hit dogs, meatballs, etc. you get the point. Leftovers;) also in pic: eggs, red pepper, green onions/chives, butter.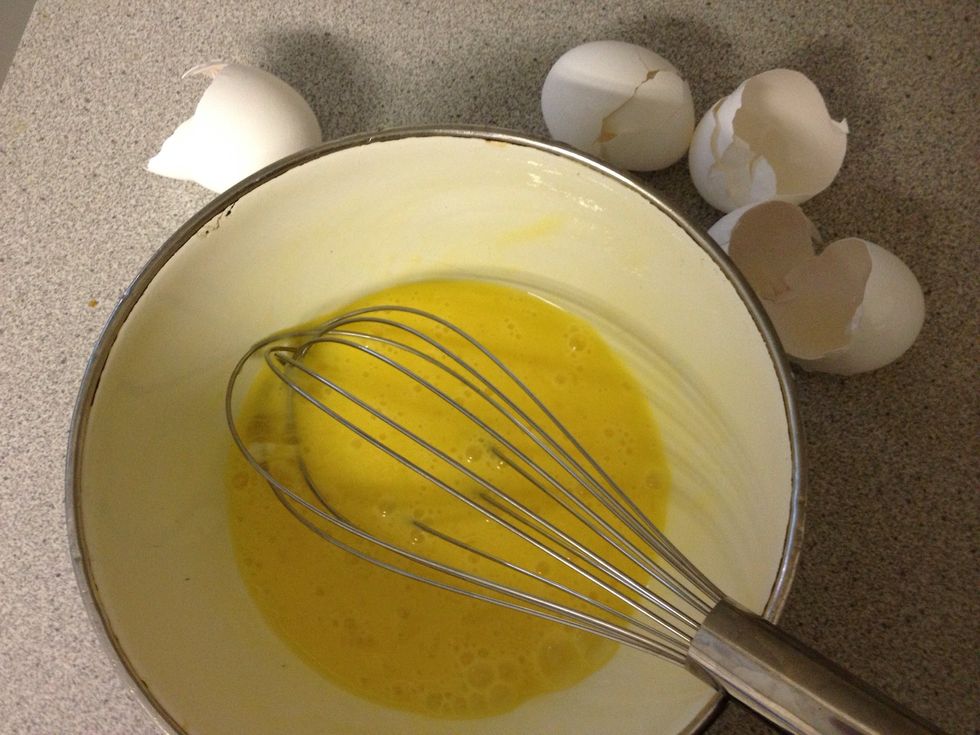 Whip eggs. The bigger the pan, the more eggs you need. I use four eggs.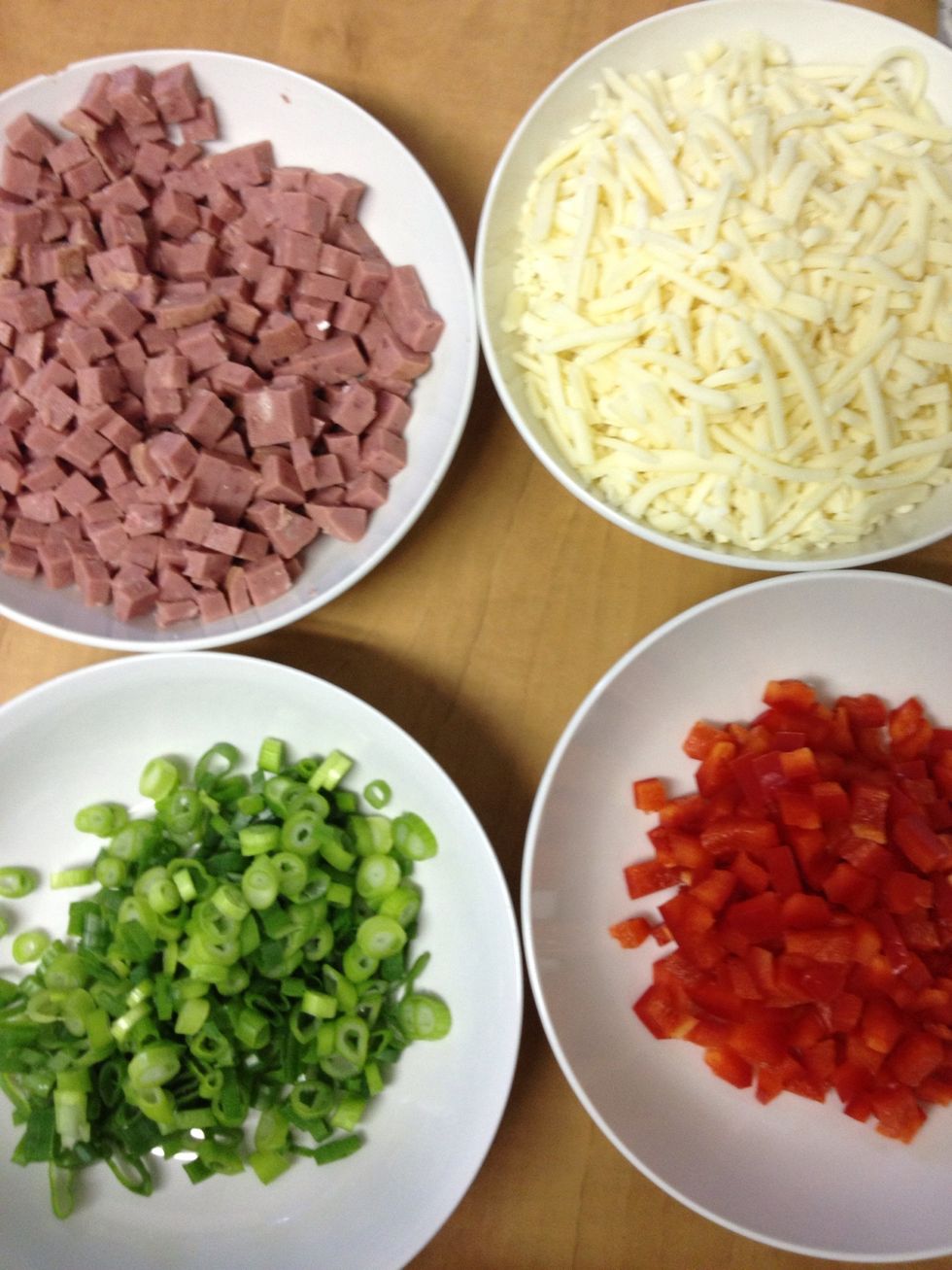 Chip all your stuff, and grade your cheese.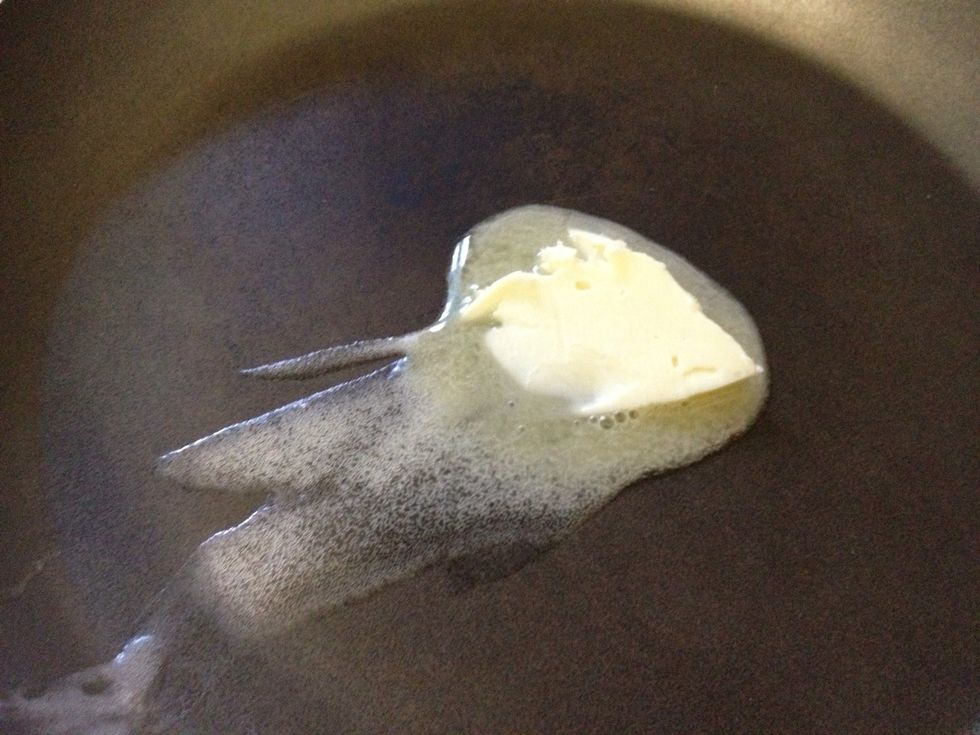 The omelette HAS to be cooked on MEDIUM heat. Add a nice chunk of butter to the pan.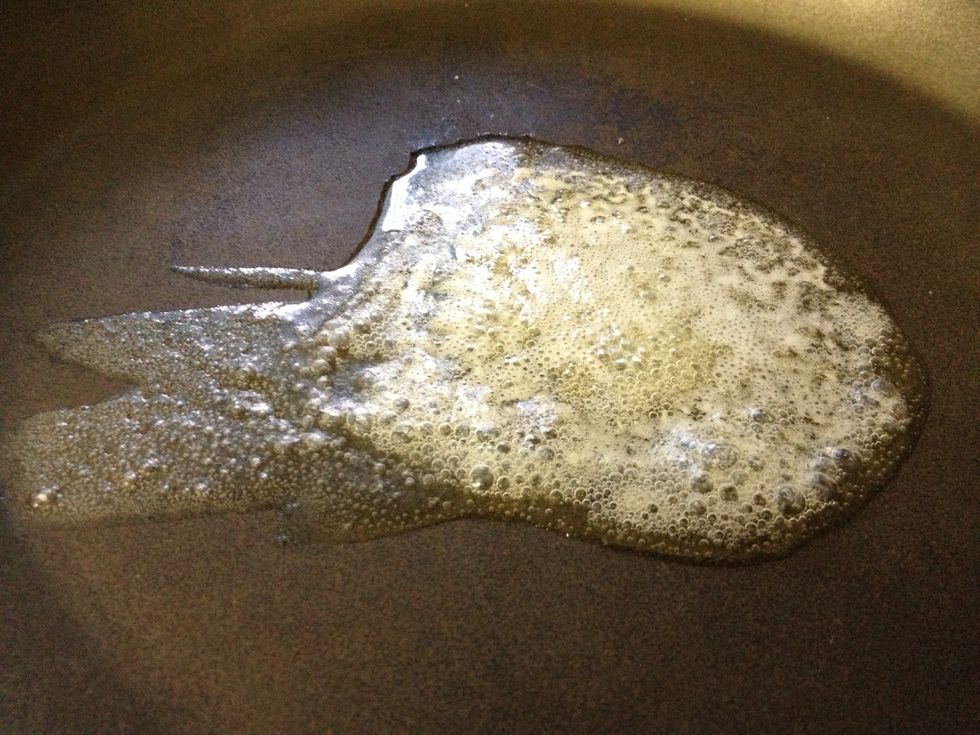 Wait for it to look slightly golden.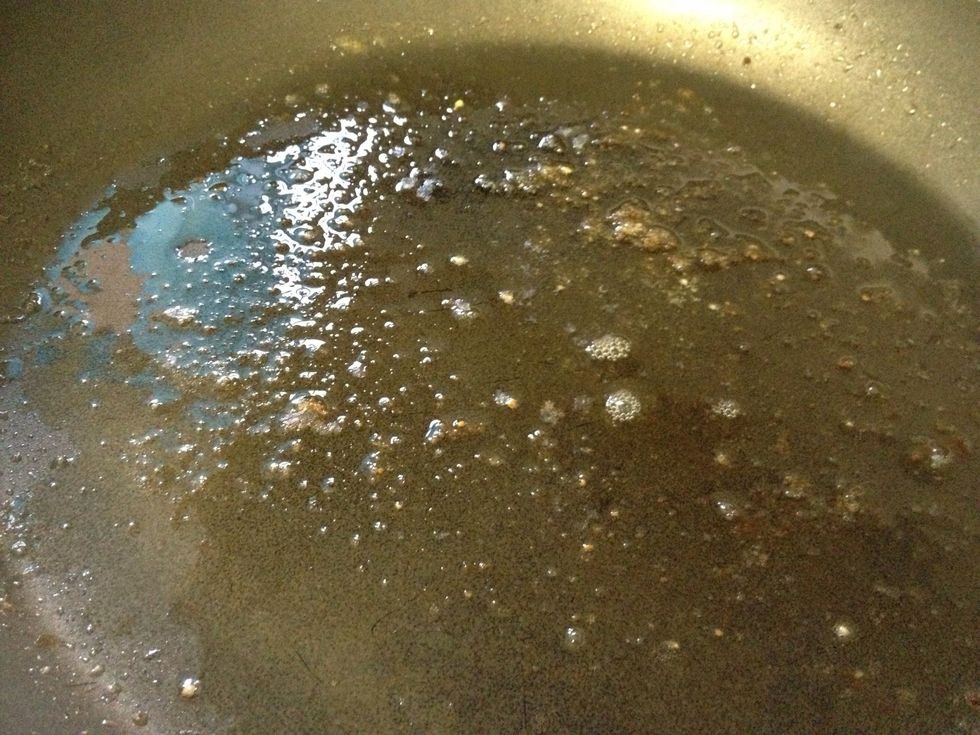 Then spread it around, covering the entire frying pan.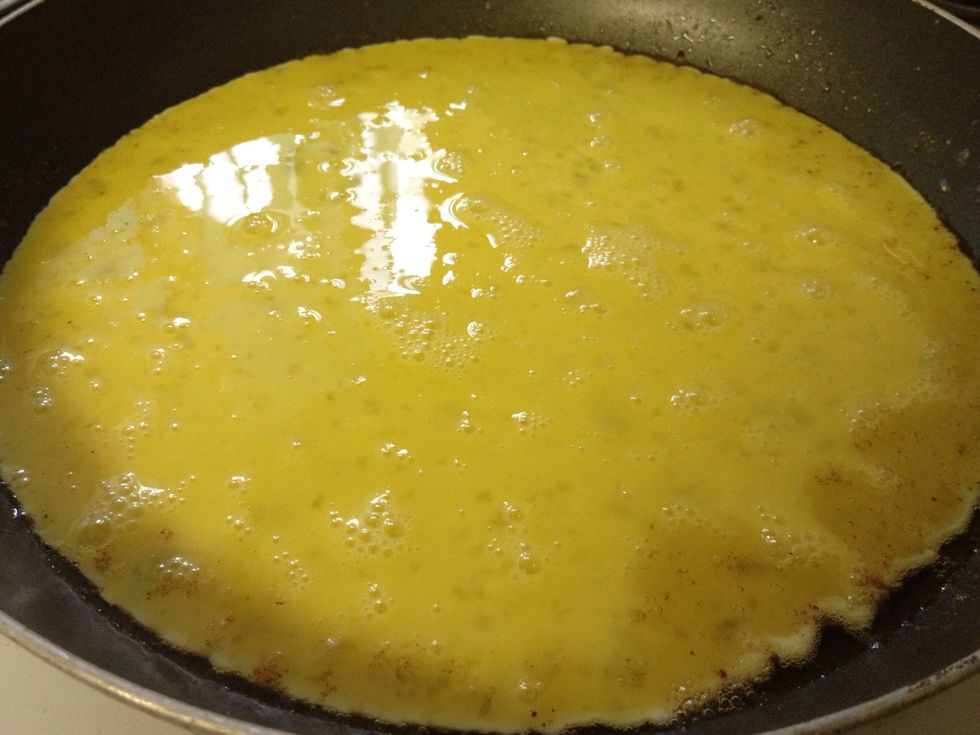 Add your whipped eggs.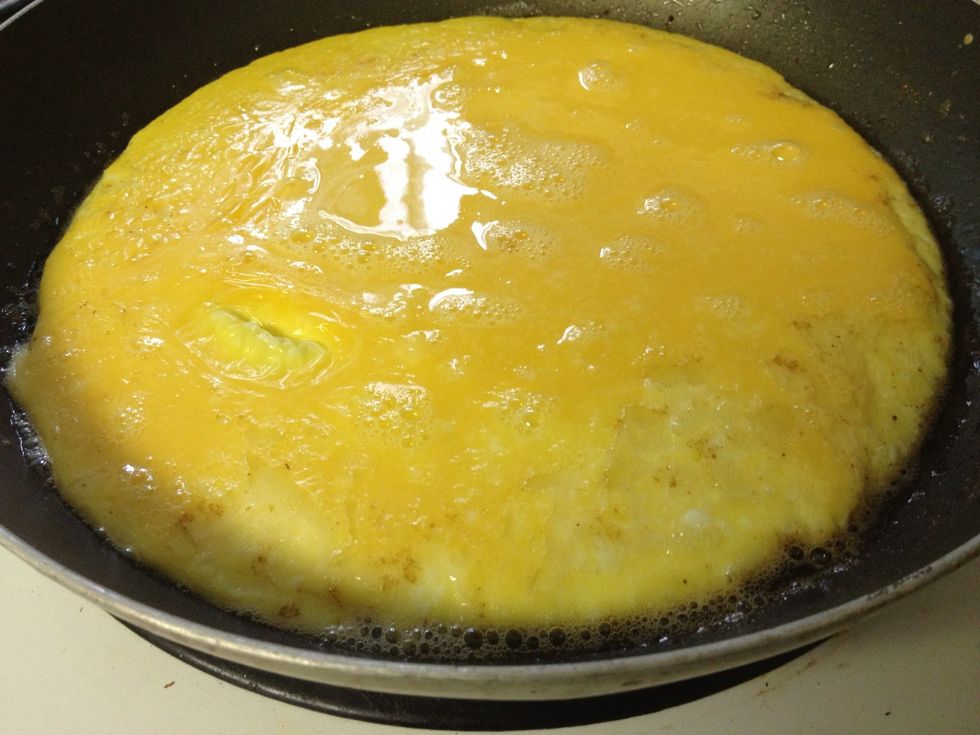 When they look like this it's time to turn them. (See how it looks firm around the edges)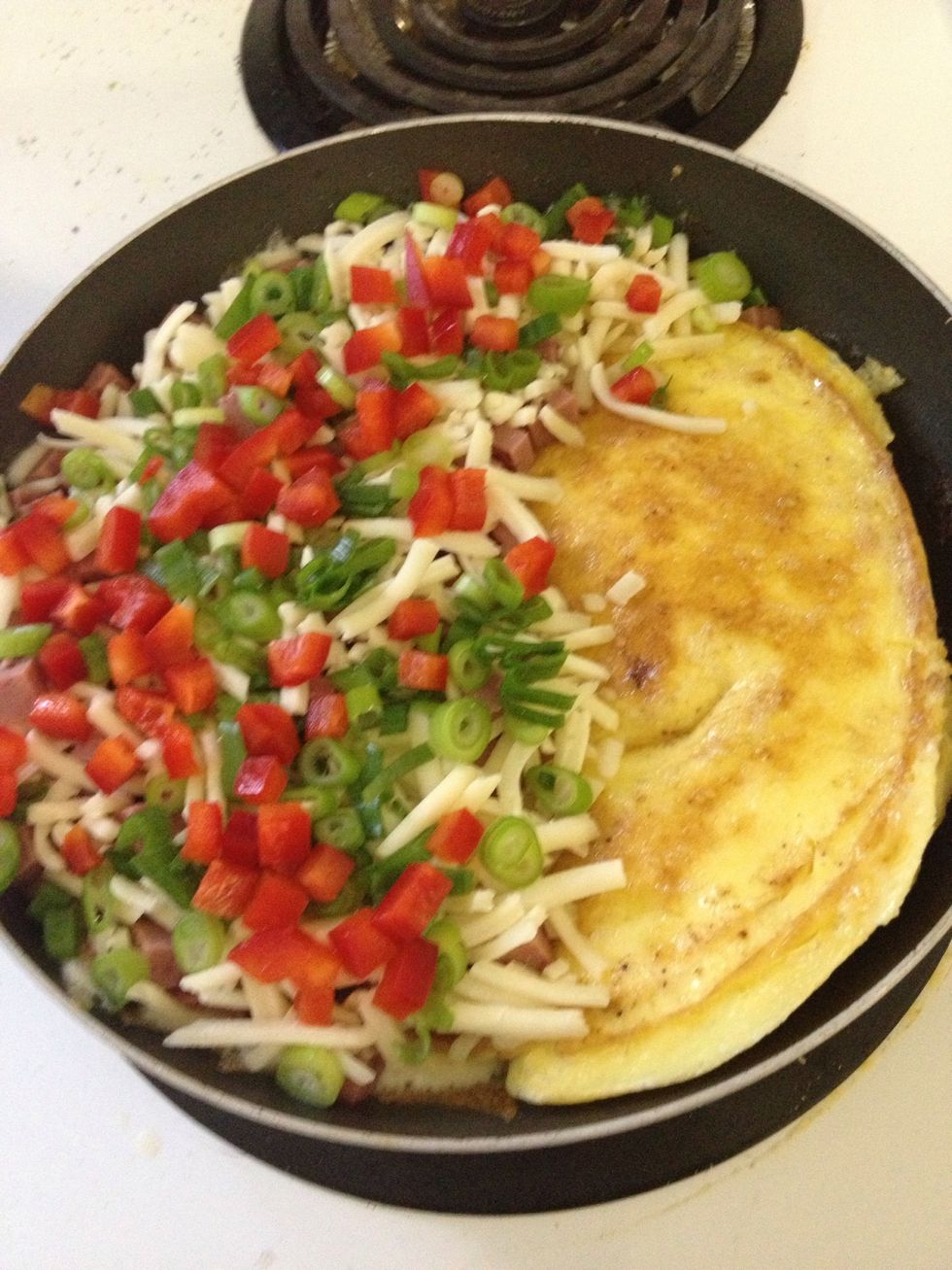 Add however much you want of the ingredients on half of the omelet.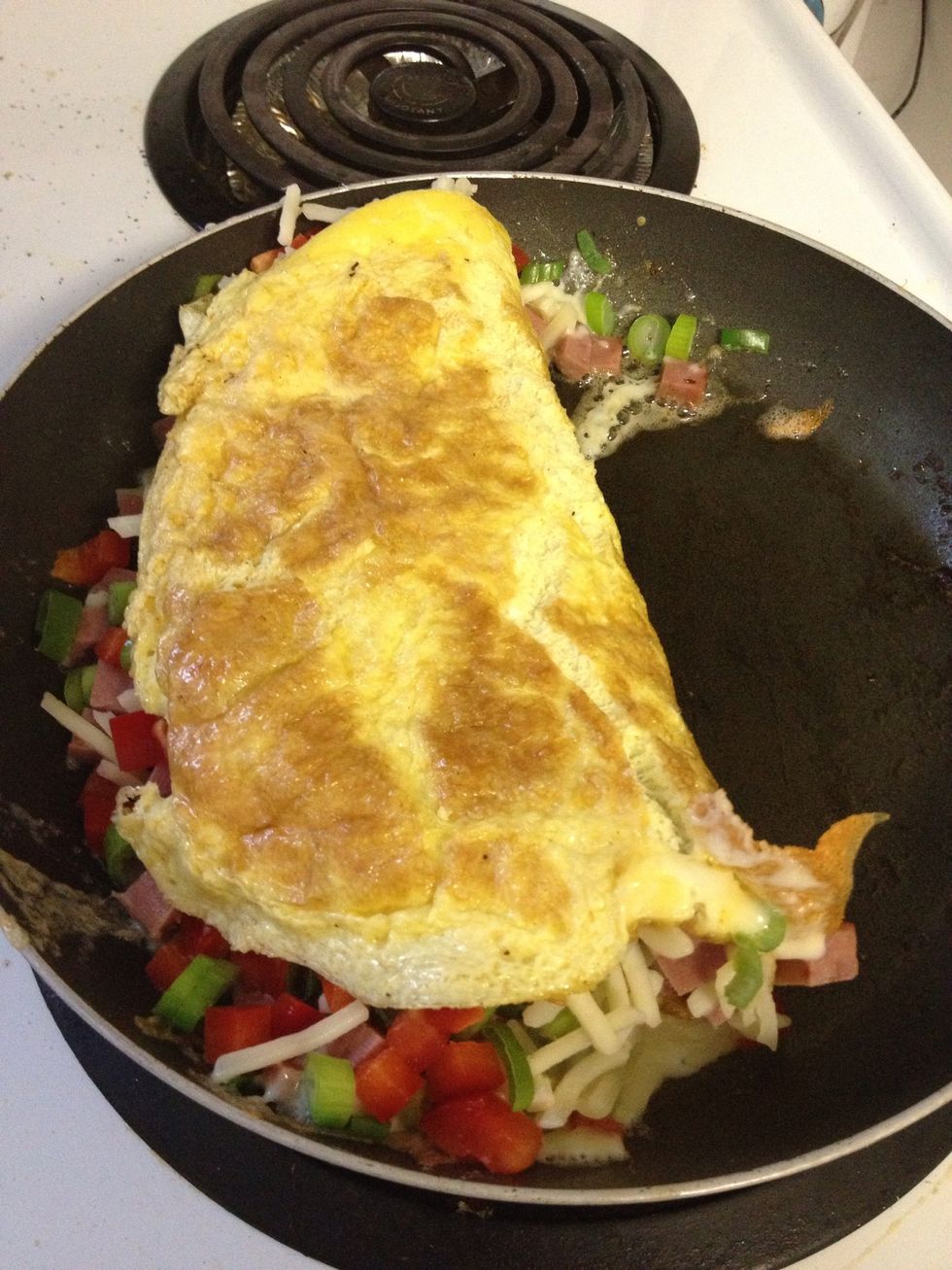 Fold it in half right away. Now let in cook for about two minutes, then turn it, and then two minutes on the other side.
Job well done. Now enjoy your food:D (one of these is too much for me, so I only serve one to guests. You can add a slice of toast to fill the plate)
The creator of this guide has not included ingredients
Ina Moe
I do this mostly as a time consumer. I don't claim all ideas are mine. I often find ideas online if I'm out. Enjoy my guides ;)