How to make my version of a rad chili
I can never say NO to a good chili. I often make it although I usually vary it: With or without beans, liquid smoke, dark chocolate, beer etc. Serve the chili with for example my Physalis salsa.
8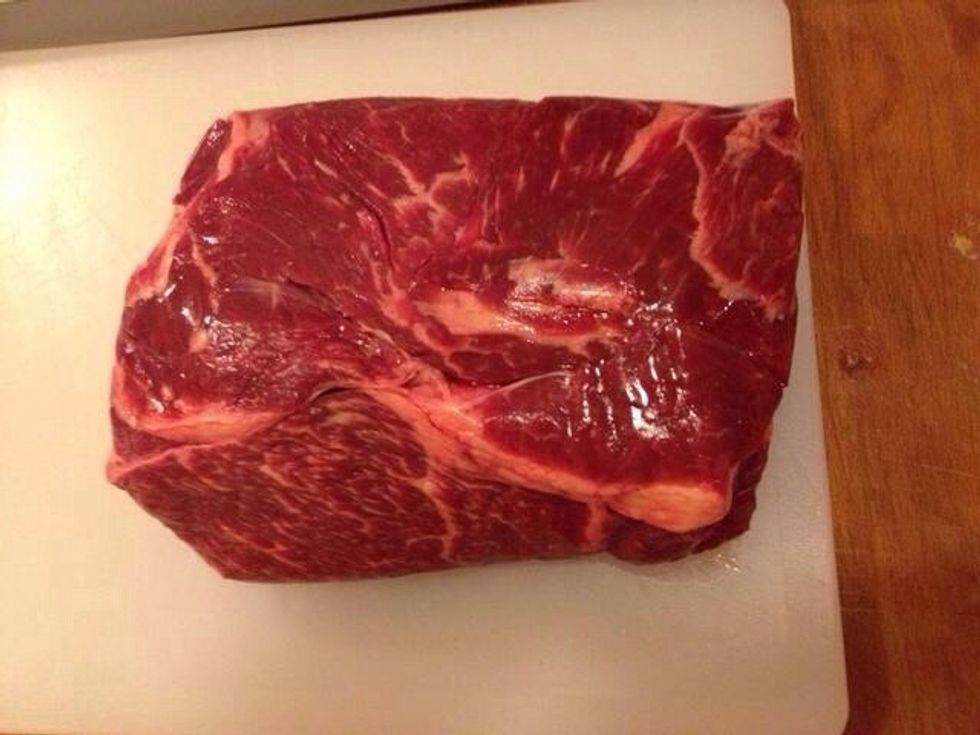 Cut the rib in smaller pieces..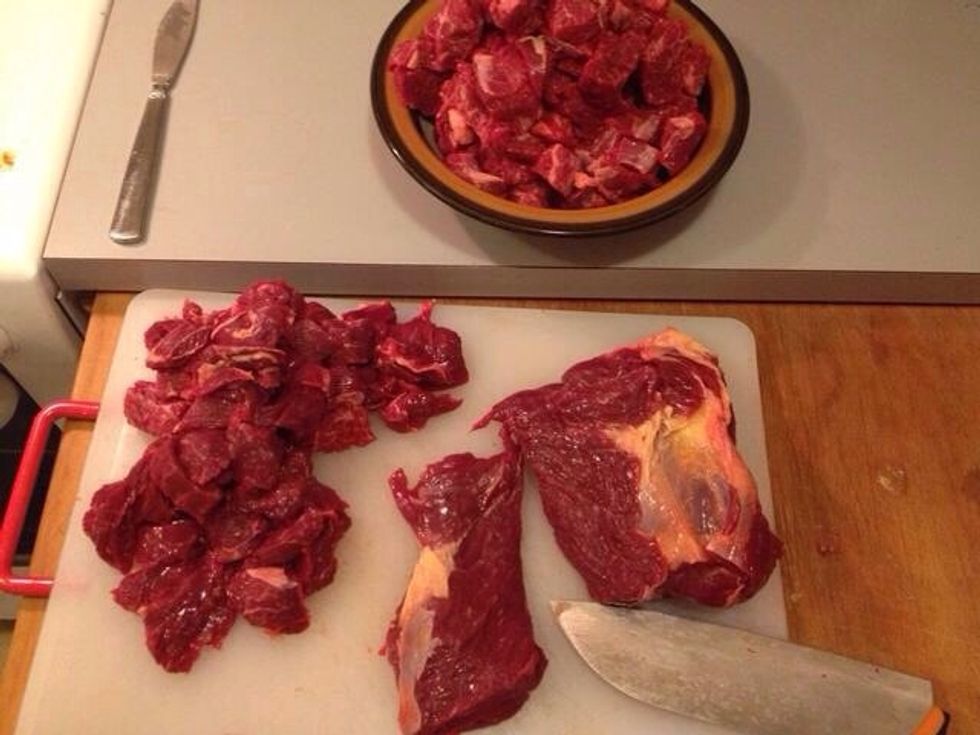 ..like so.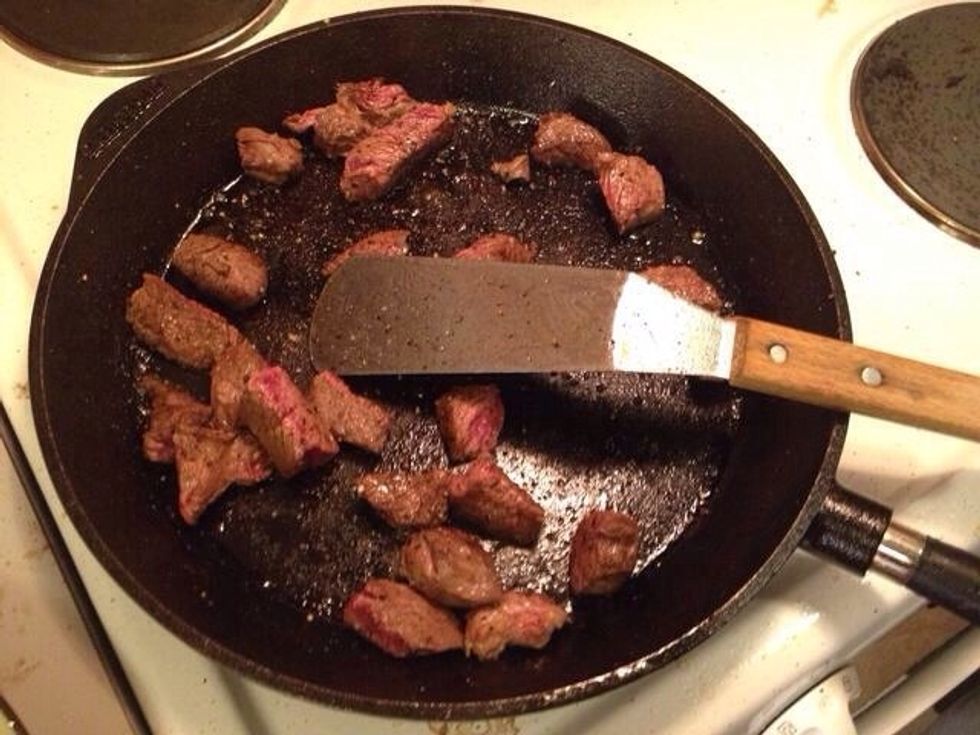 Brown the rib and set aside (keep warm).
While the meat is browned chop onions, garlic and chili.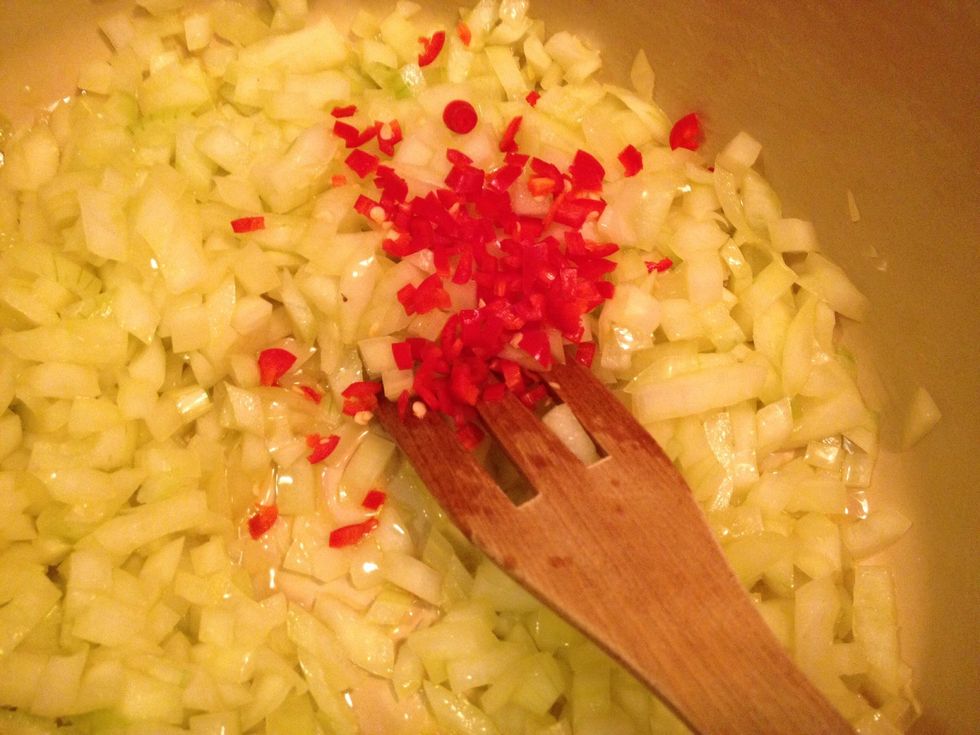 In another pot soften the onion and garlic for a minute or so and then add the chili.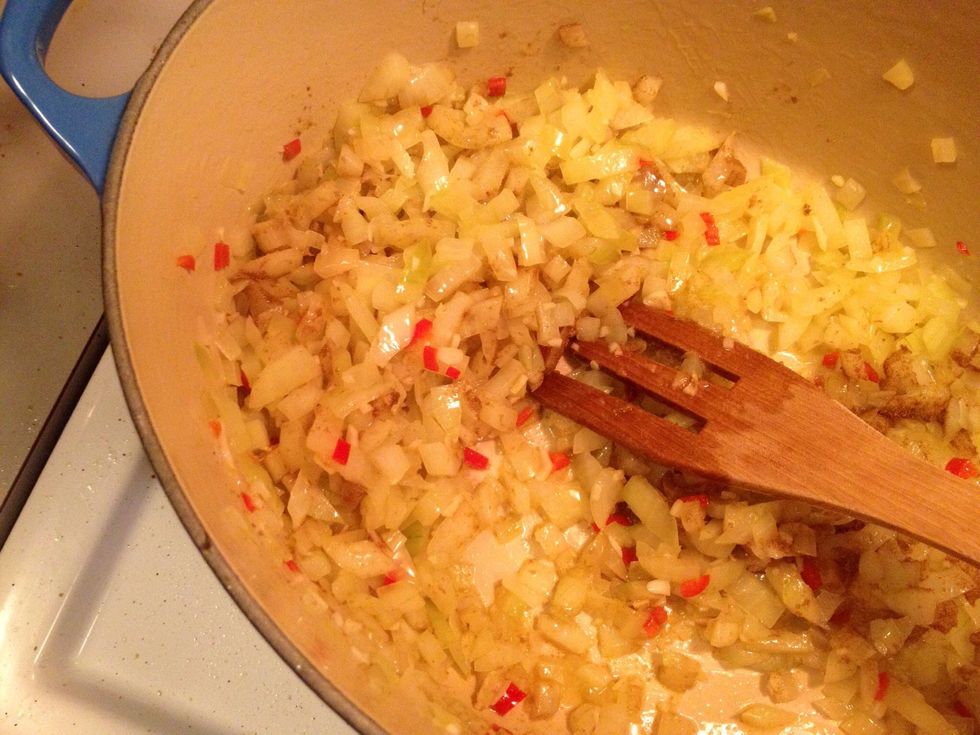 Add the cumin..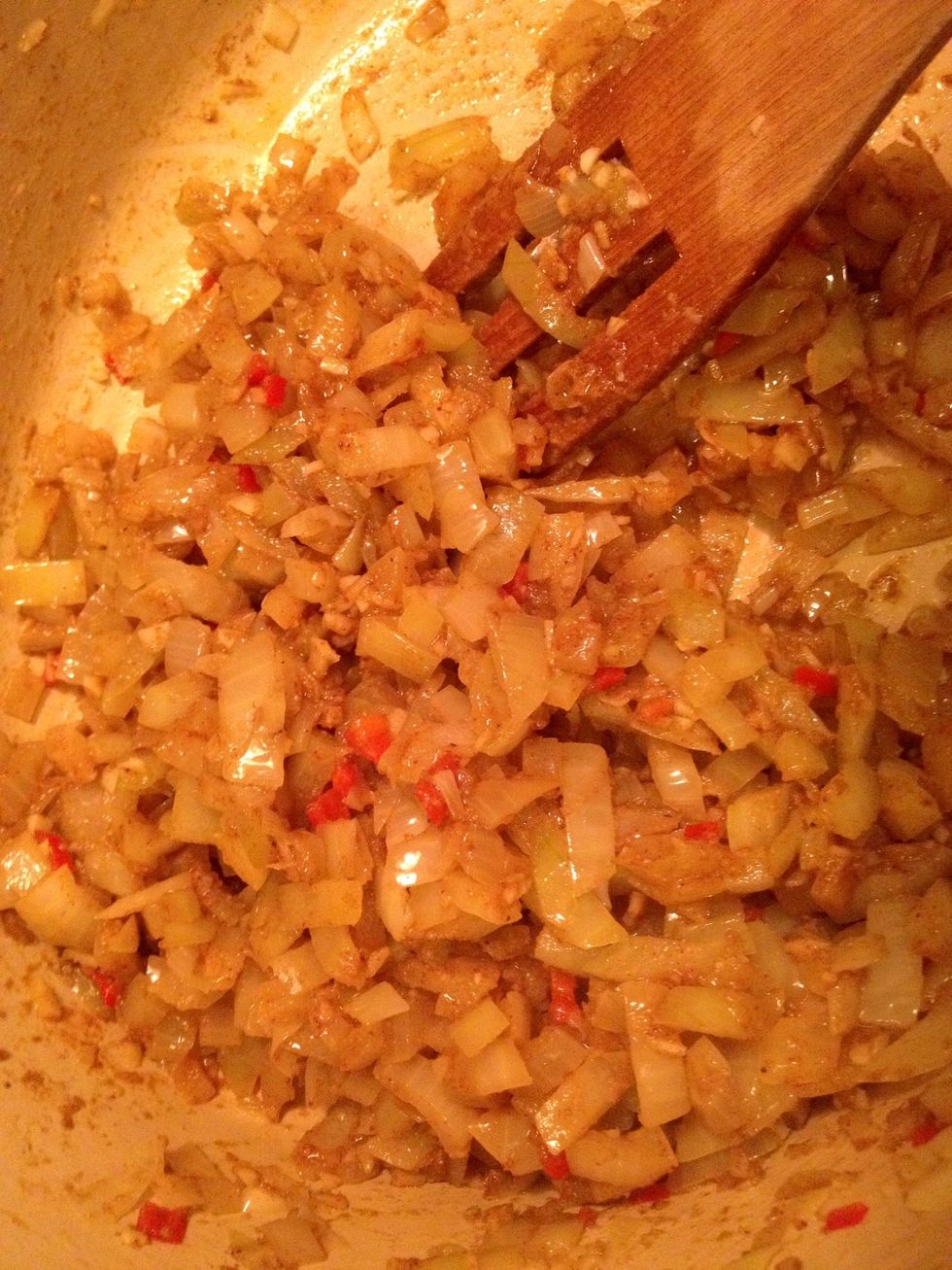 ..and stir.
Then add the ancho chili pepper, the cinnamon and the oregano....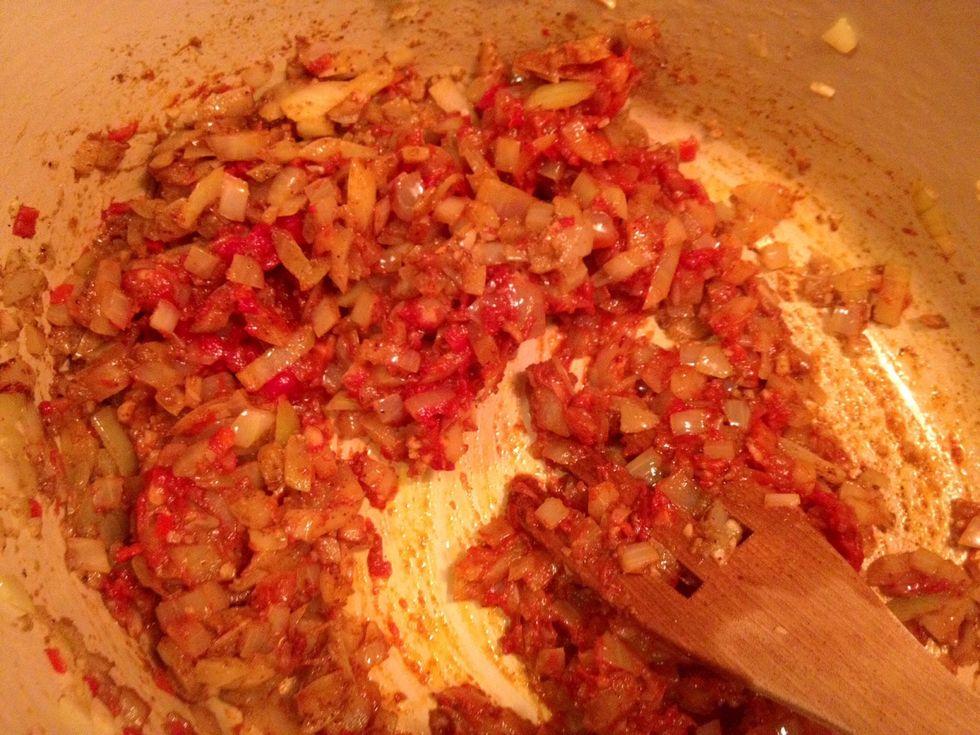 ..as well as the tomato paste.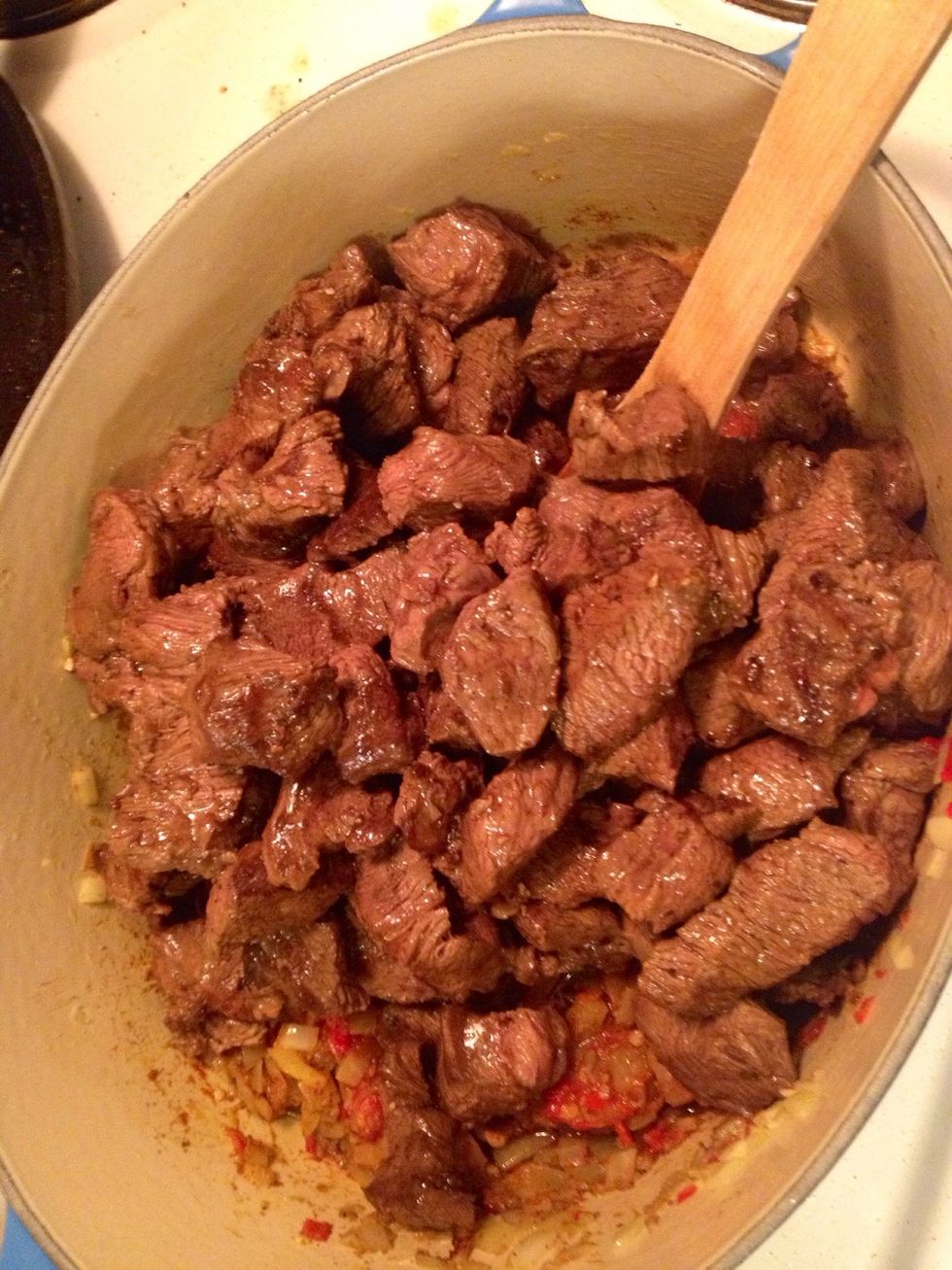 Add the browned rib.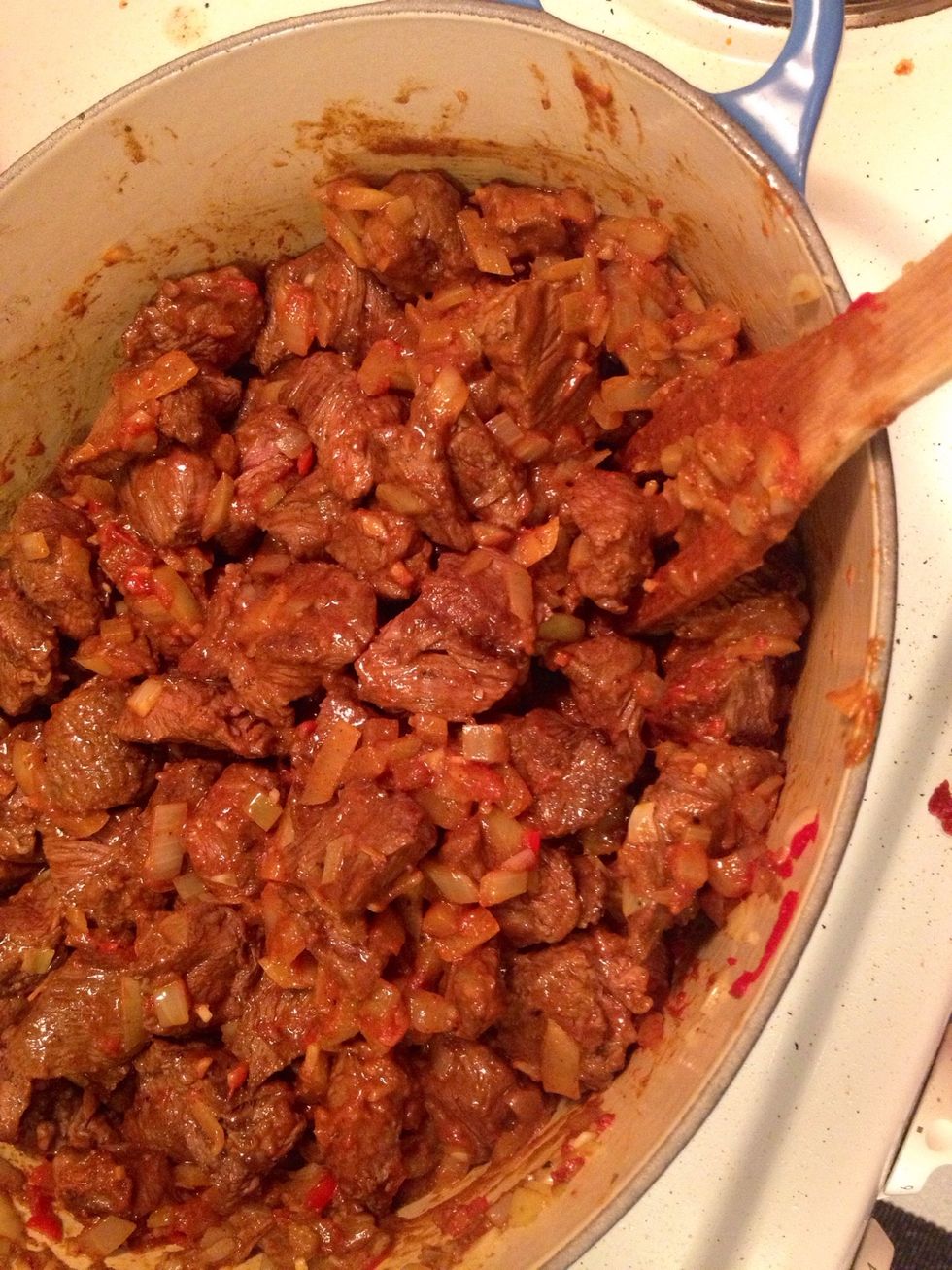 See to that the tomato/onion paste is well mixed with the meat.
Then add the canned tomatoes..
..and the Carneige port; at this stage about 300 ml was added.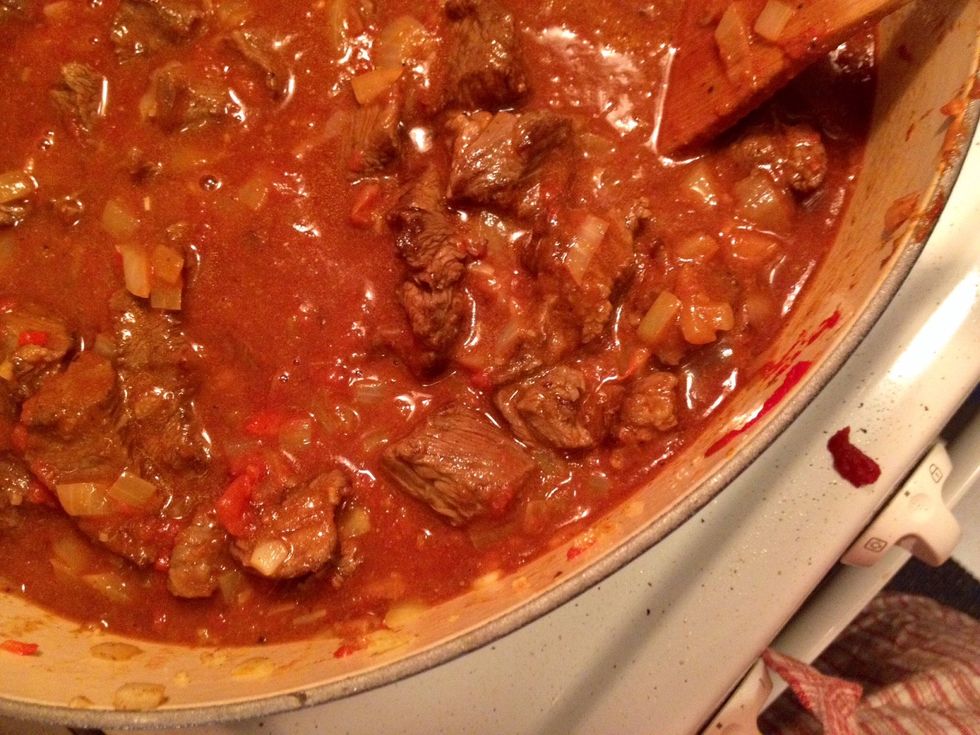 Stir well. Then add chili sauce, chipotle paste and salt.
Here I added the oregano since I forgot it earlier (but you're supposed to add it with the other dried herbs).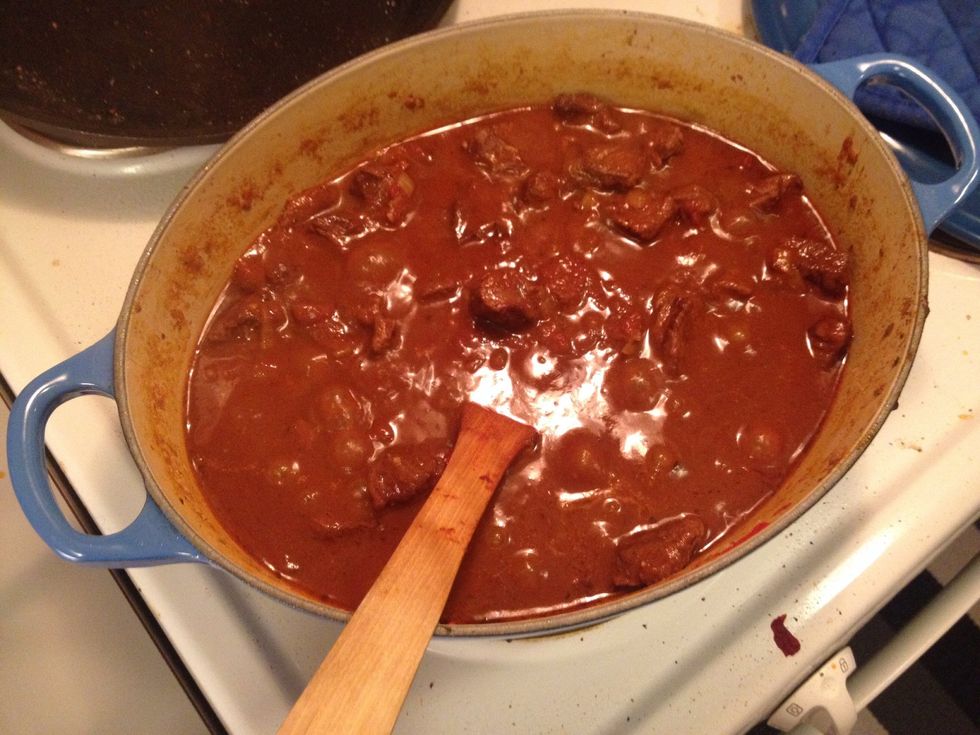 Put on the lid and cook for about 3 hours.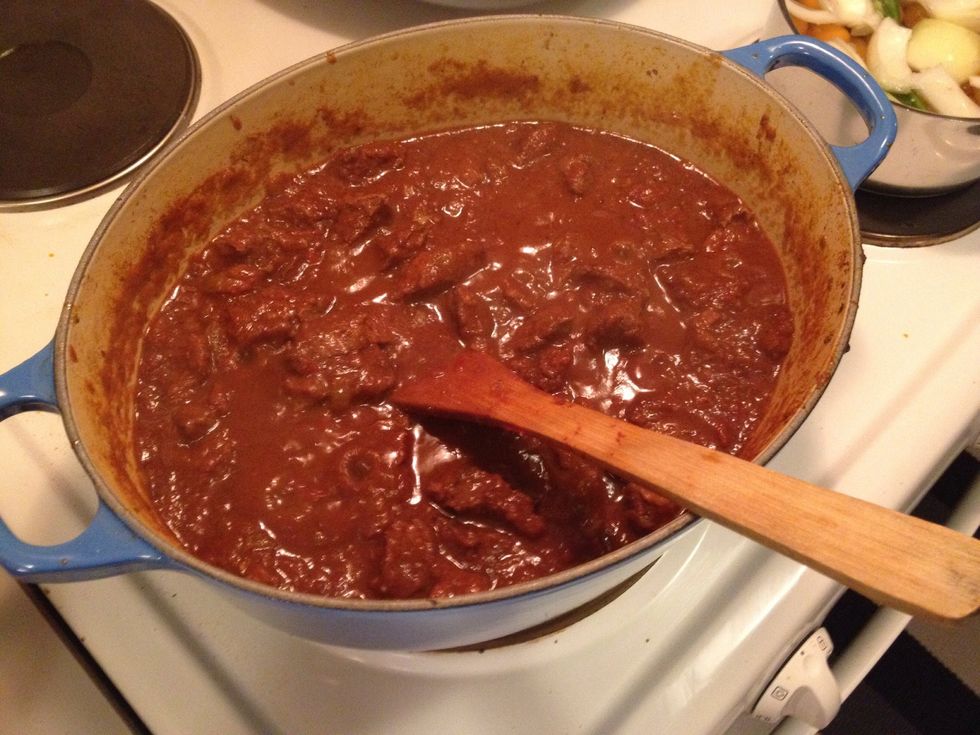 This is what the chili looked like after 1 hour. At this stage we added the ketchup and some raw sugar since we wanted it a bit sweeter.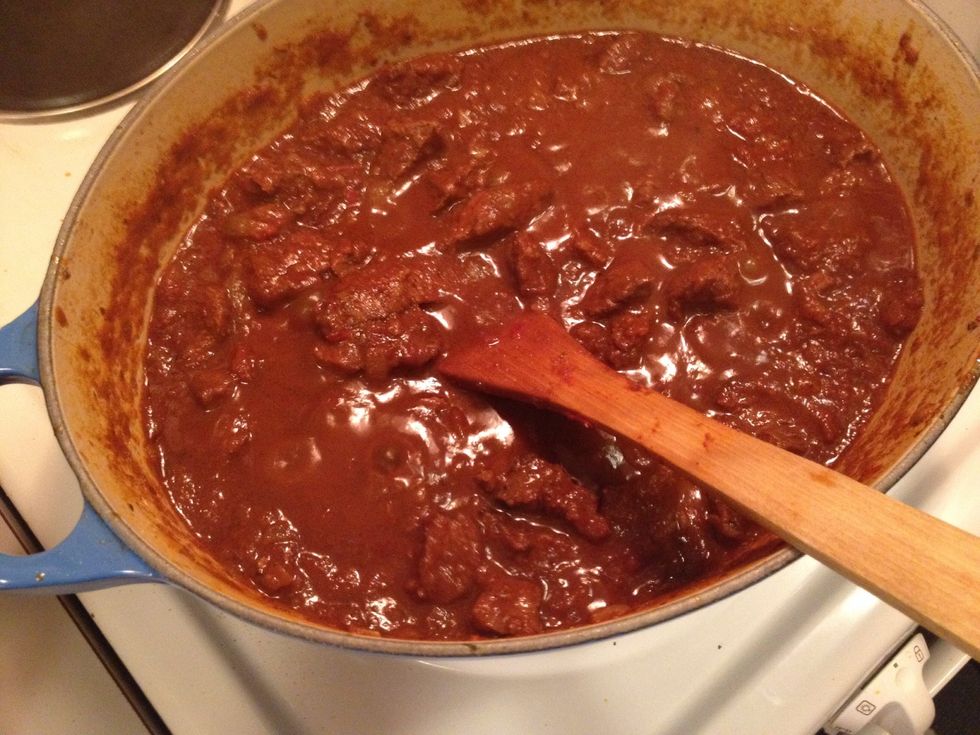 After about 2 hours. Here we added the rest of the port.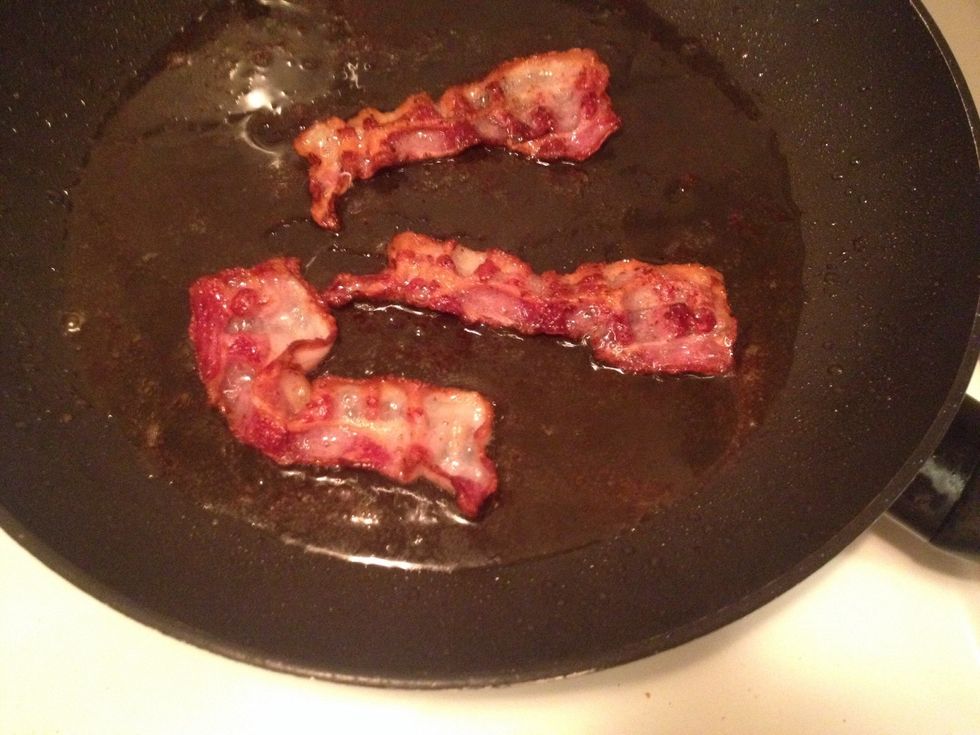 When you have cooked the chili for about 2 1/2 hours prepare the bacon.
Let it rest on a kitchen towel before adding it to the chili.
Like so.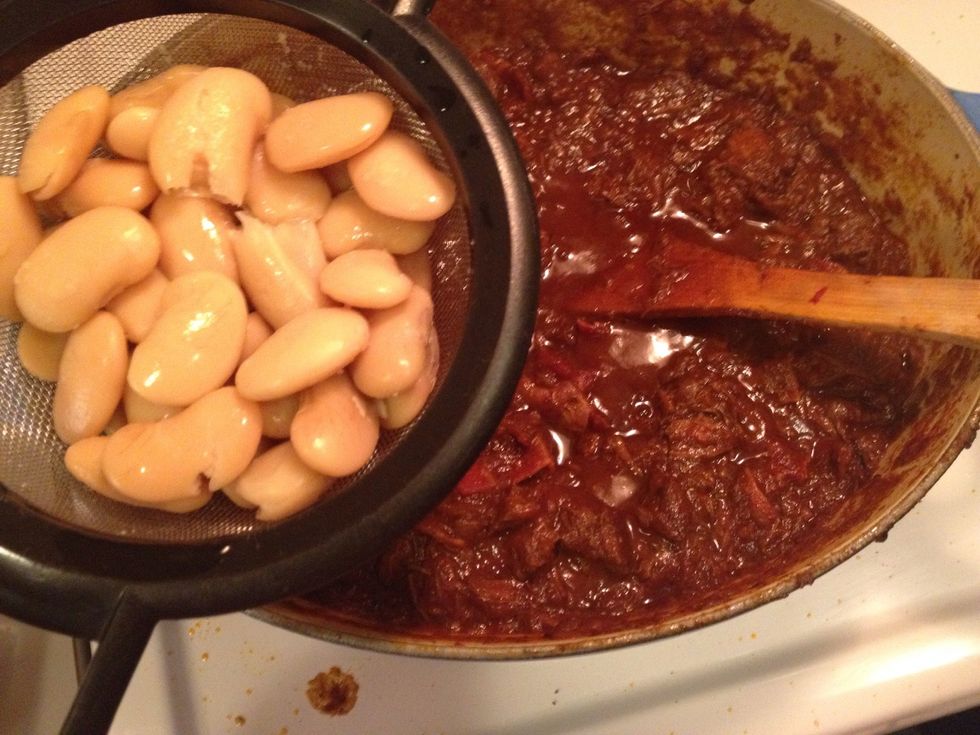 If you wish to add (pre-boiled) beans now is the time to add them, when the chili is ready. Boiling pre-cooked beans only makes them mushy.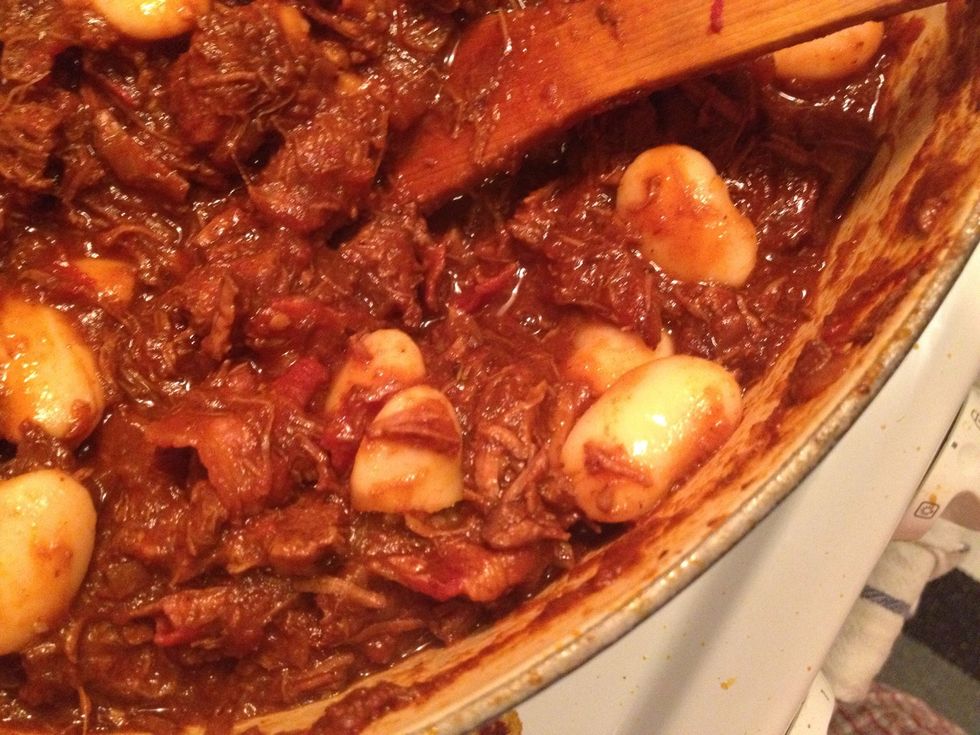 Gently stir in the beans; I used big white beans but you could also use black-eye beans or kidney beans.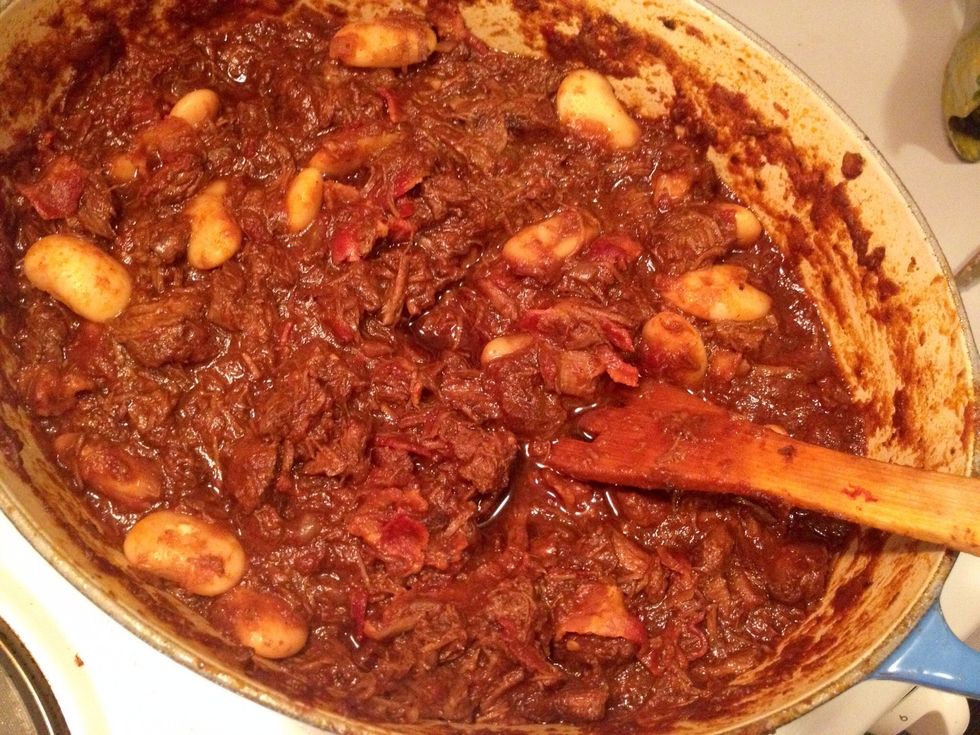 Before serving squeeze some fresh lime juice into the chili. Serve the chili with tortilla chips and a nice salsa, for example my Physalis salsa.
1/2kg Rib
3.0 Onions
5.0 Garlic cloves
75.0ml Tomato paste
800.0g Canned tomatoes
500.0ml Carnegie porter or Ale
2.0Tbsp Cumin
1.0tsp Cinnamon
2.0tsp Oregano
2.0 Dried ancho chile peppers or ancho chile powder
1.0 Red chili pepper
3.0Tbsp Chipotle paste
50.0ml Chili sauce
2.0Tbsp Ketchup
280.0g Bacon
400.0g (Ready cooked) Beans
Lime juice
Salt
Black pepper
Karin Siöö
Lives in Sweden. Gets inspiration from trips, blogs & international students I meet at work.