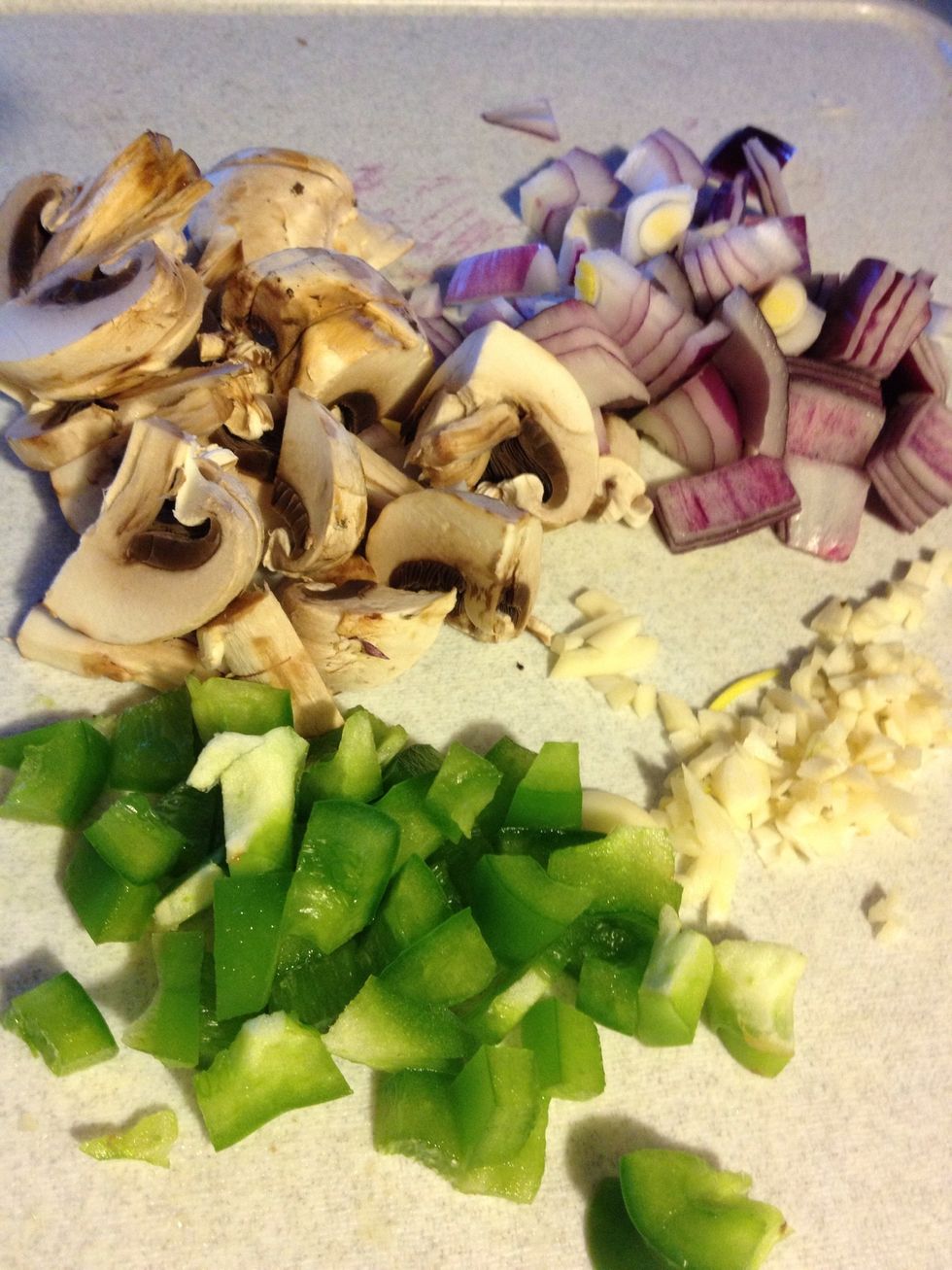 Your veggies
Sauté mushrooms to reduce its water content and enhance flavor..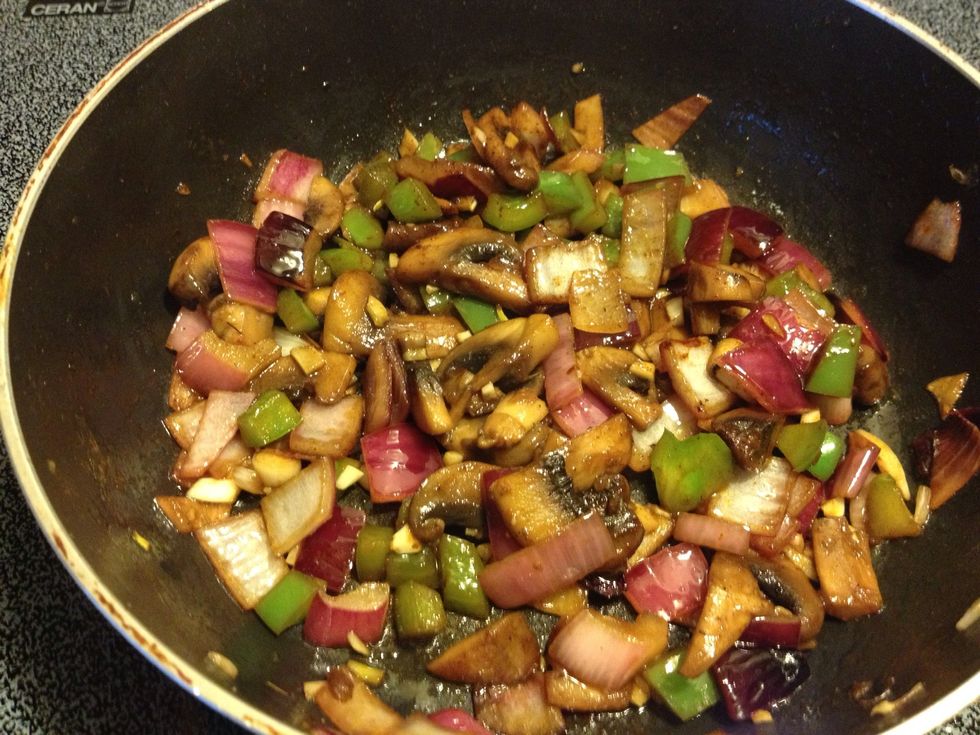 Add onions, garlic and bell peppers, worchester sauce, ground cloves, salt and black pepper; sauté for a couple mins so that no more sauce is visible.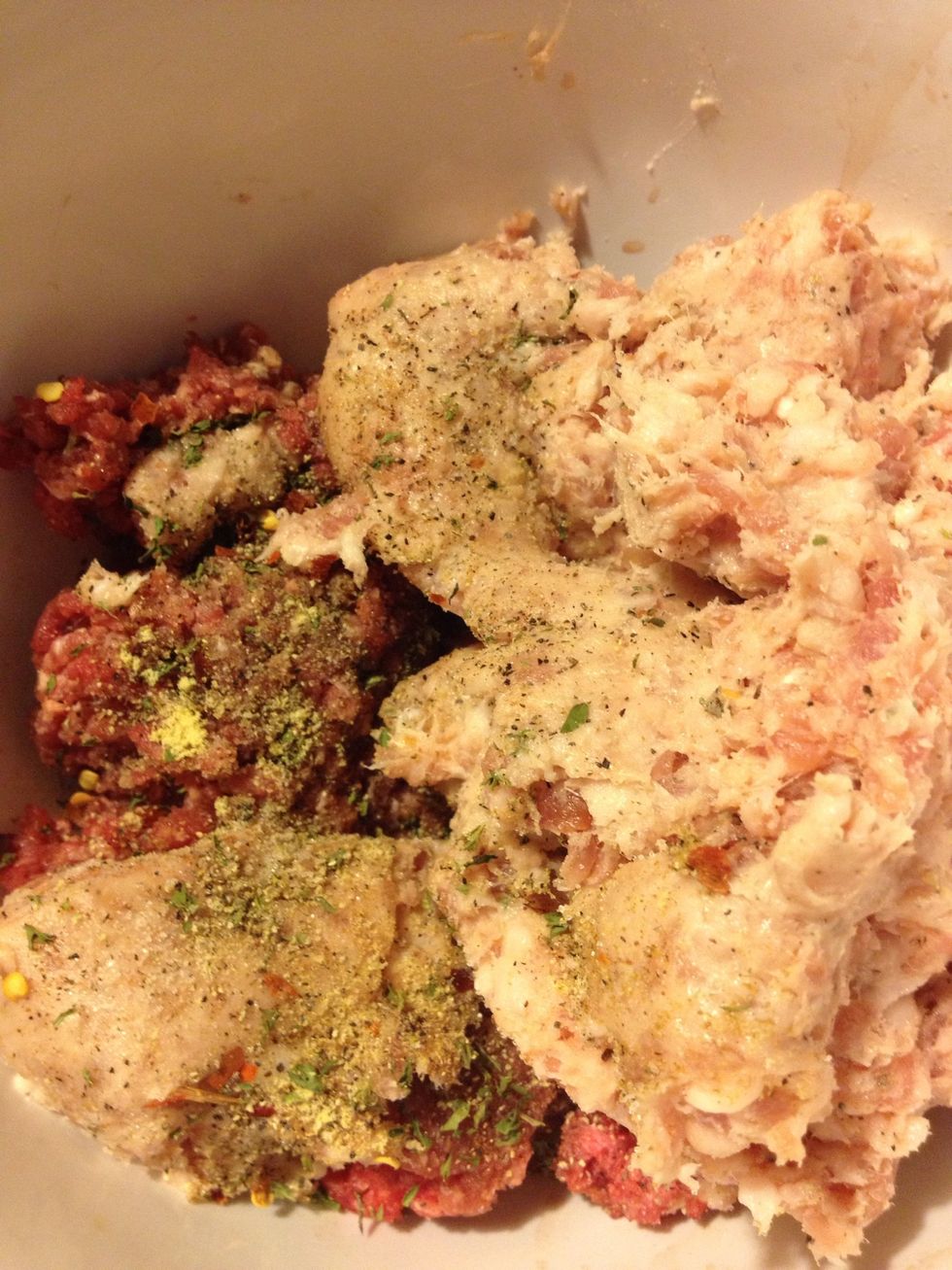 Your ground meats -- got the ground pork- bacon at Walmart. Add additional seasonings of your choice if you wish..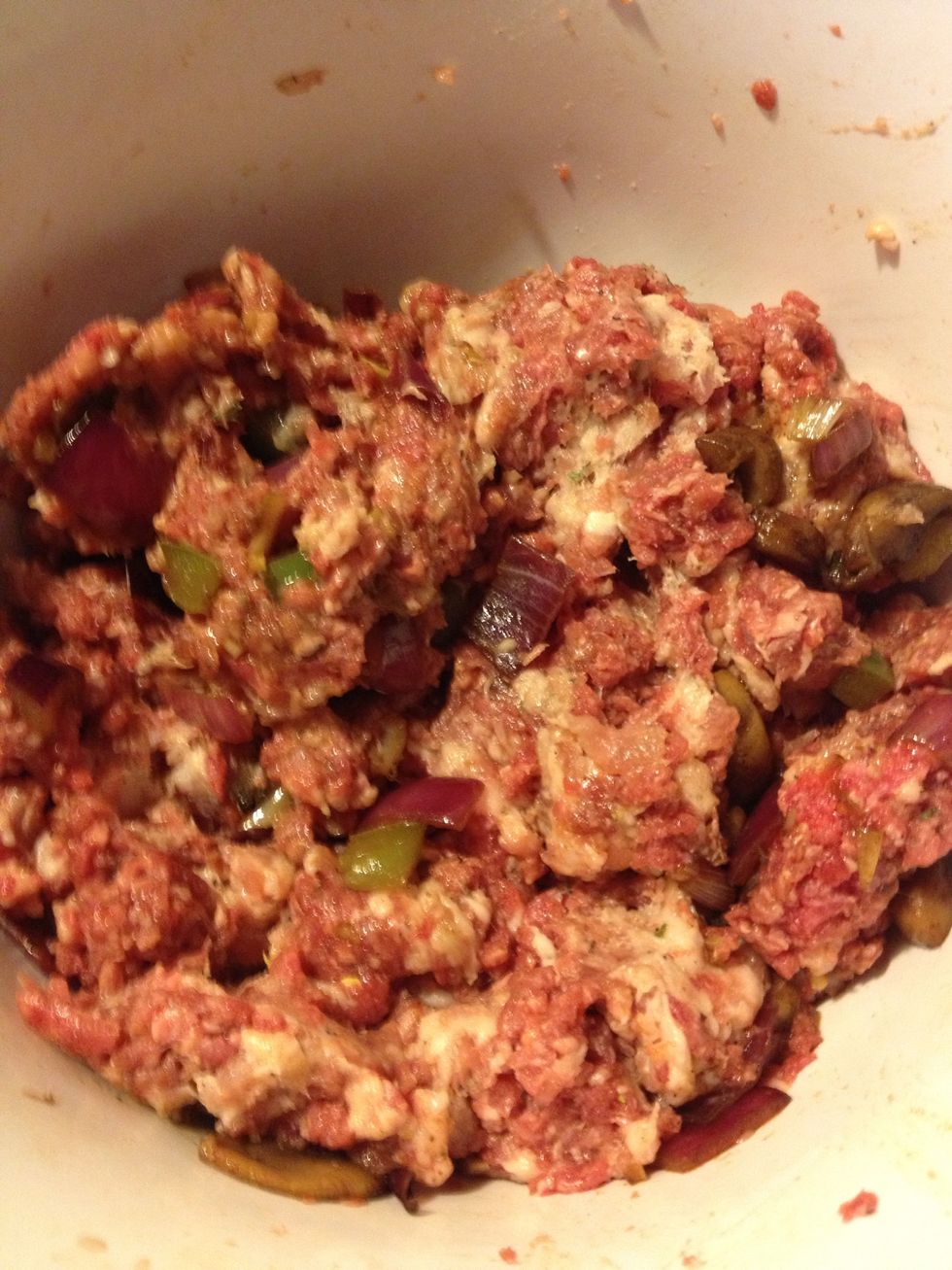 Dump in the mushroom mix, and gently combine. Don't knead the life out of it!!!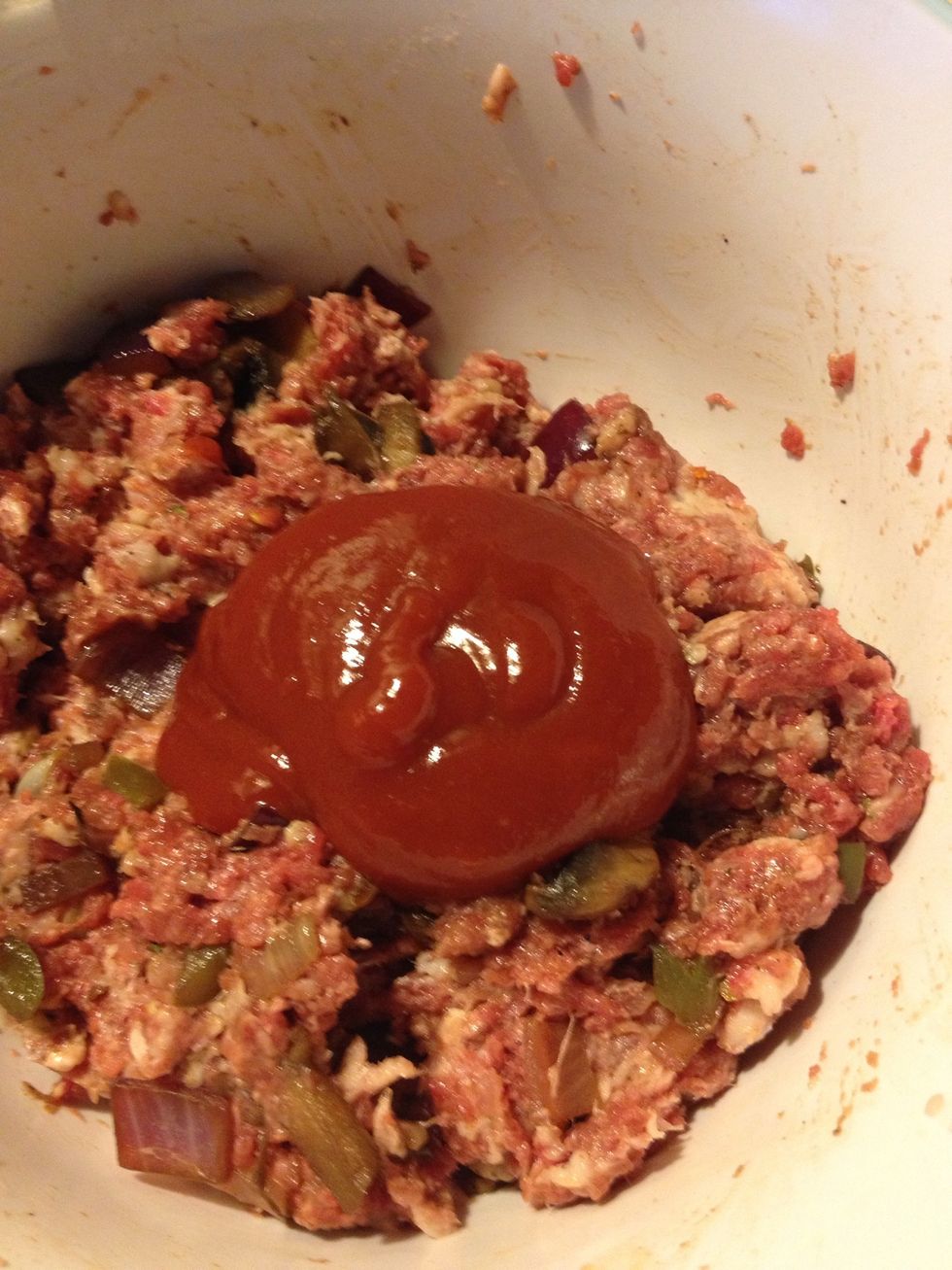 Ketchup. Mix and let sit for about 30 mins.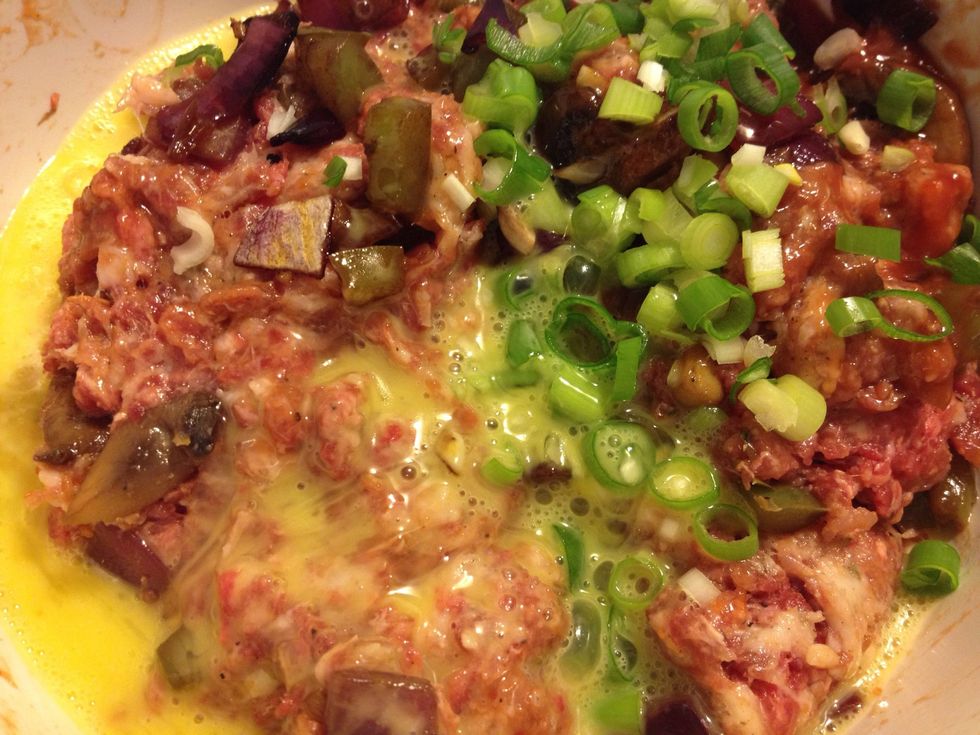 Throw in a beaten egg and the chopped green onion.
Bread crumbs. Gently combine. Over-mixing & kneading will result in a tough meatloaf, and you'll be chewing it like a cow 🐮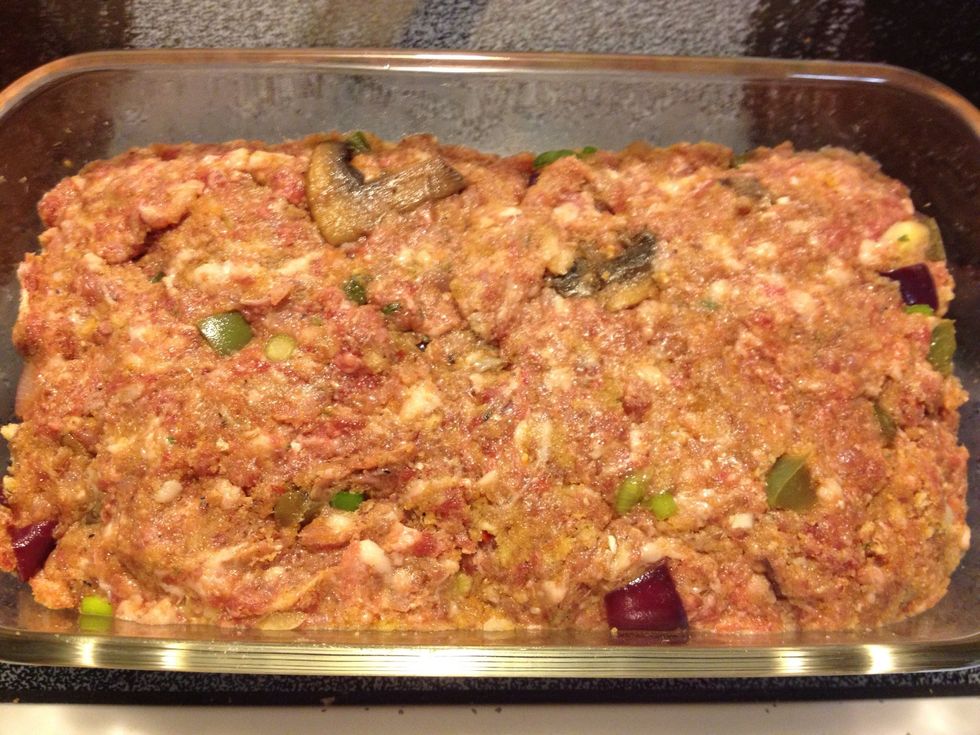 Fill your loaf pan as evenly as possible so that the loaf can cook evenly. Bake at 350F. Cover with tin foil for the first 20 mins.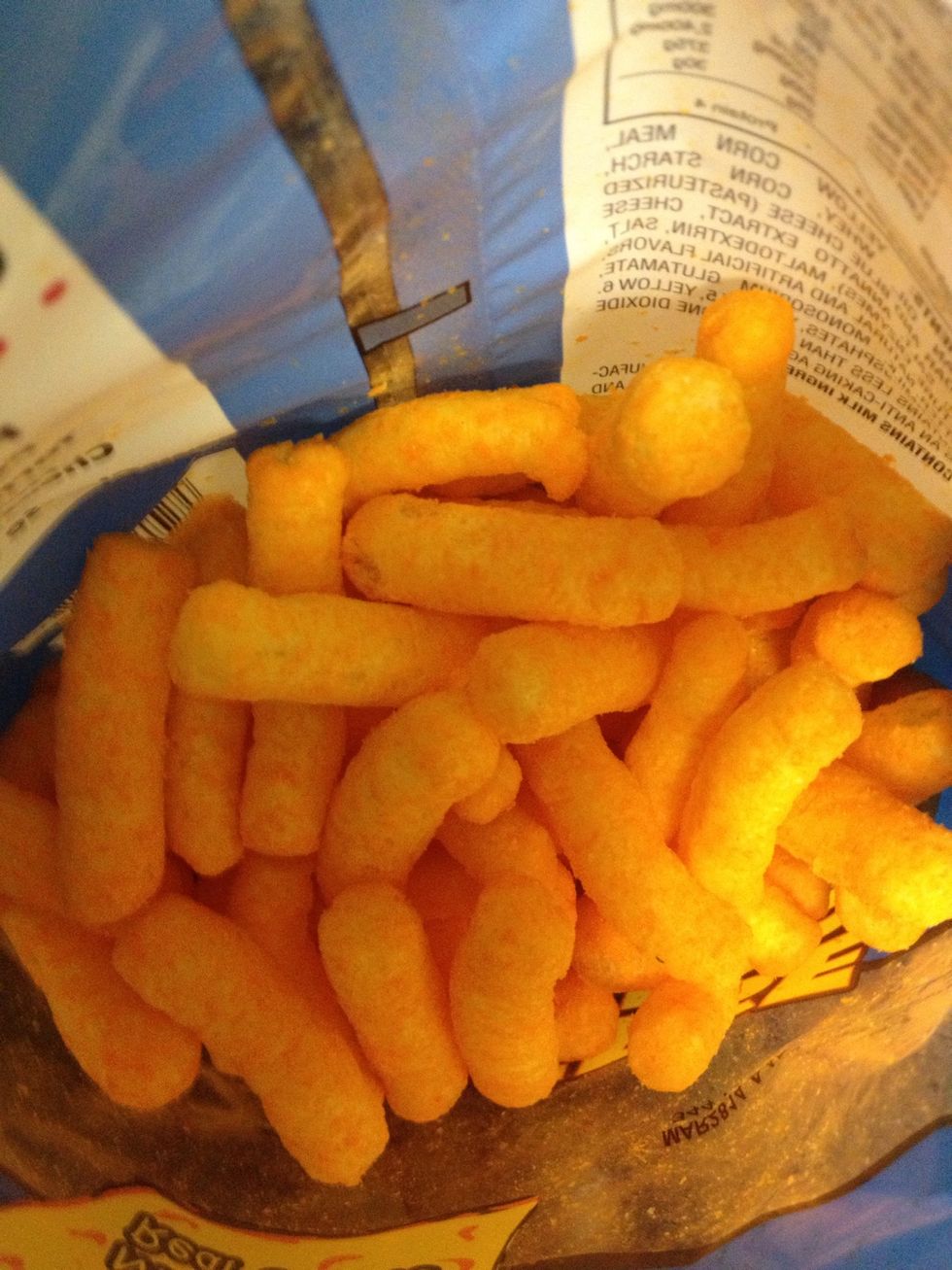 Clean up and devour some cheese puffs meanwhile.. 👀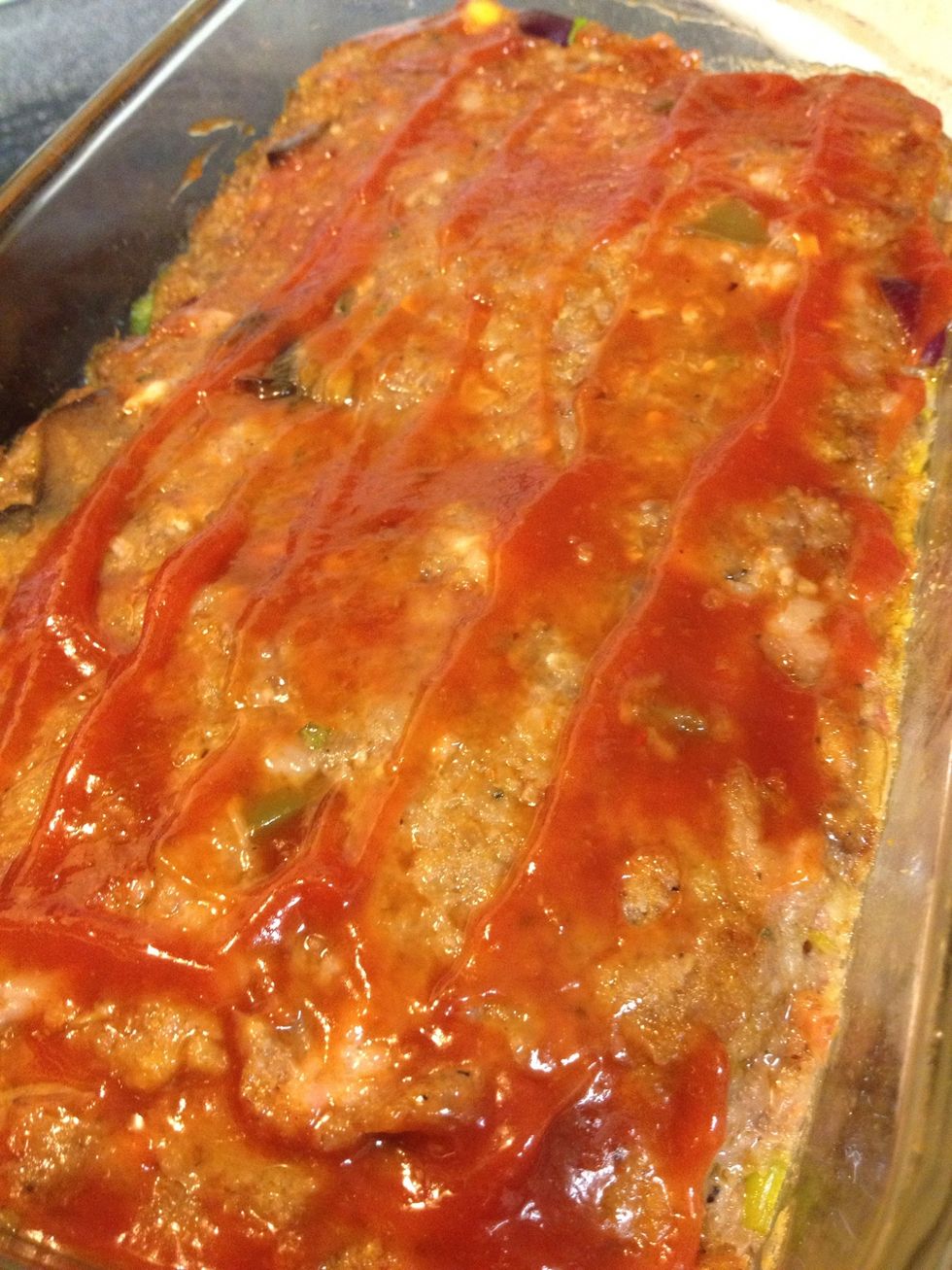 After 20 mins, spread some ketchup over the meatloaf. Use generously.. I used too little 😒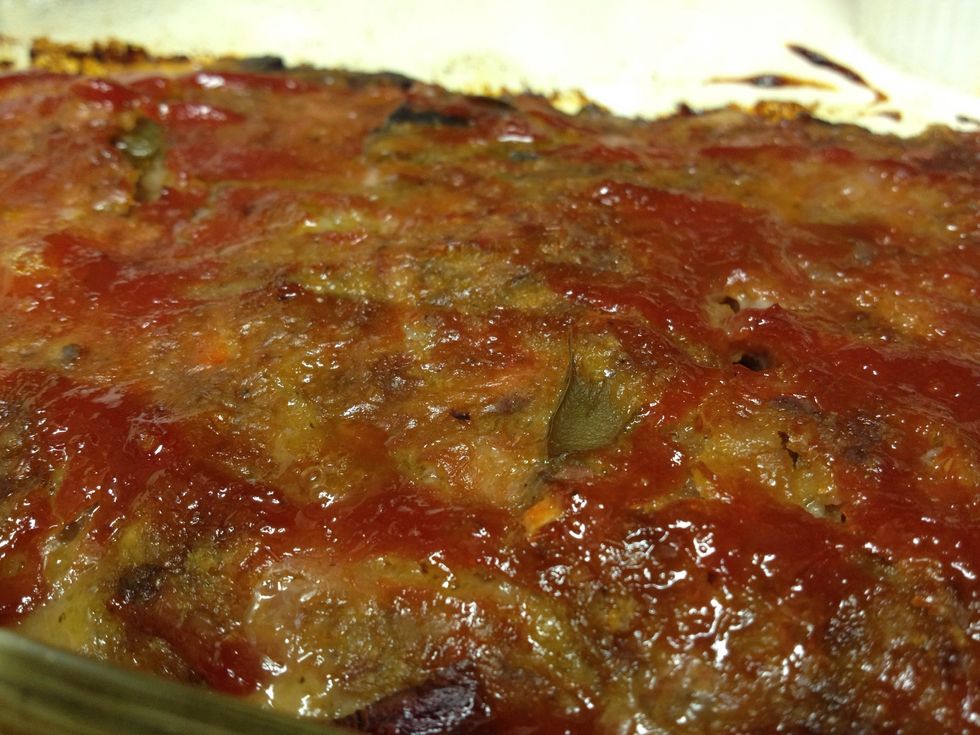 Bake uncovered for 30 mins. The internal temp should be 165-170F. The edges will come off the pan when done.
I could have had the entire meatloaf!!! But have to watch those pesky calories 😠
1/2lb Ground beef
1/2lb Ground pork-bacon
1/2c Onions
1/3c Bell pepper
1.0c Mushrooms
3.0Tbsp Green onion
1.0Tbsp Worcestershire sauce
1.0 Egg
3/4c Breadcrumbs
1/2c Ketchup
Salt
Black Pepper
1/8tsp Ground cloves
1.0Tbsp Garlic