How to make my signature aubergine vegetable curry
Make My Signature Aubergine Vegetable Curry
2
I've used the baby eggplants but you sure can use the other sized ones. The reason I use the baby size is that it becomes a little convenient to cook and handle and gives you an appropriate bite.
Slice 'em up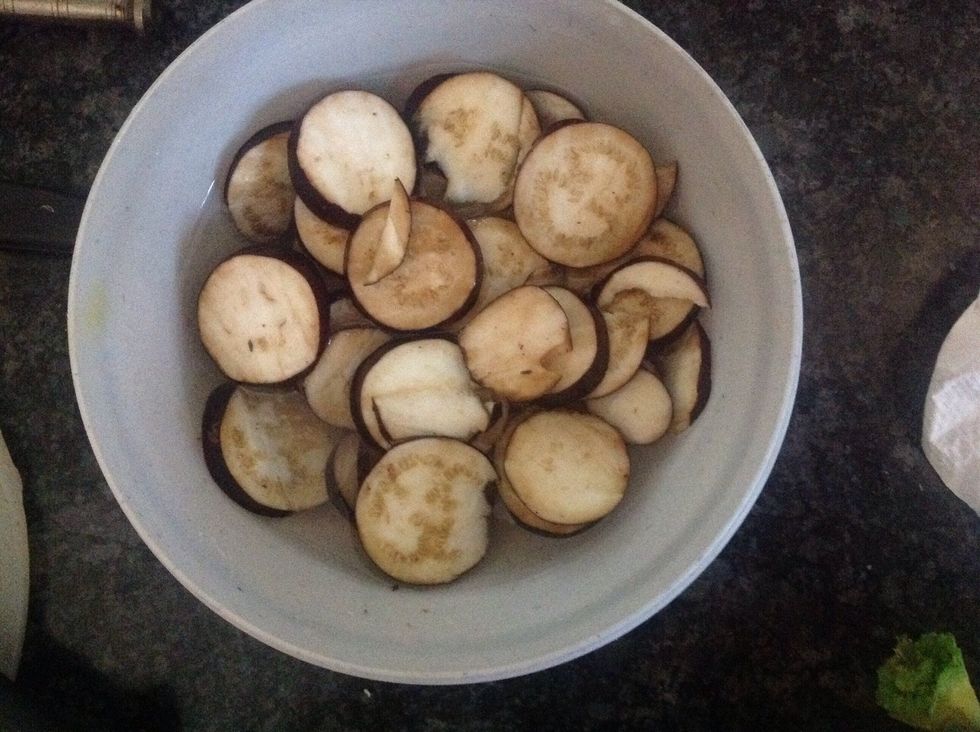 Make the eggplant slices sit in water till the time you put it to cook otherwise it turns reddish and is not that potent in the vegetable.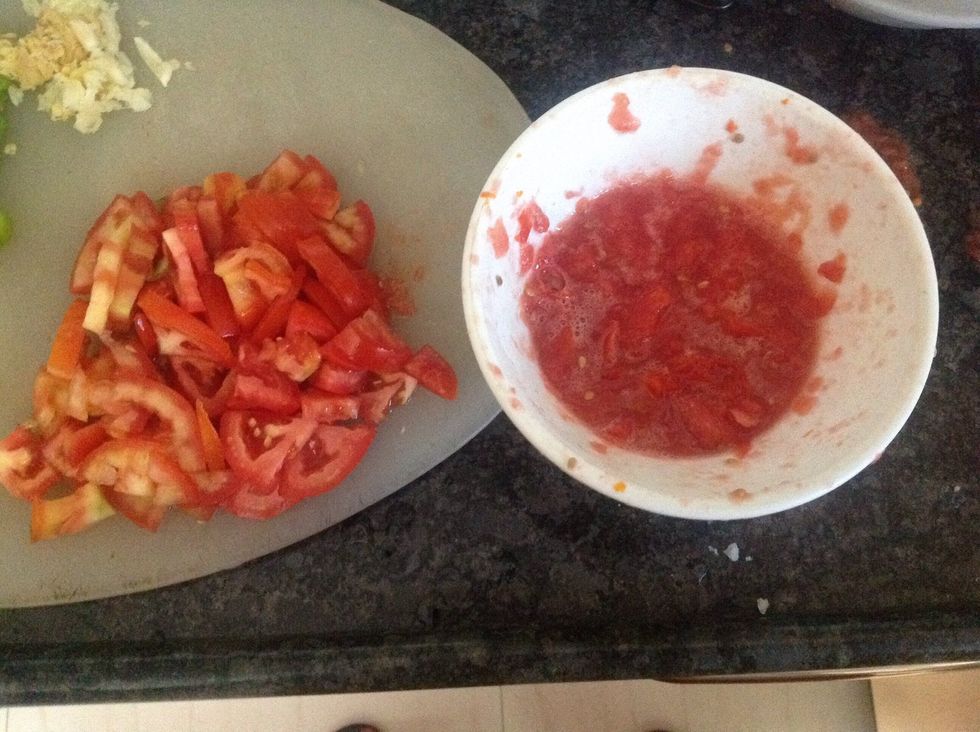 I've equally divided the tomatoes. One part is chopped up and the other is grated. You could use either or both, it really is up to your level of procrastination :)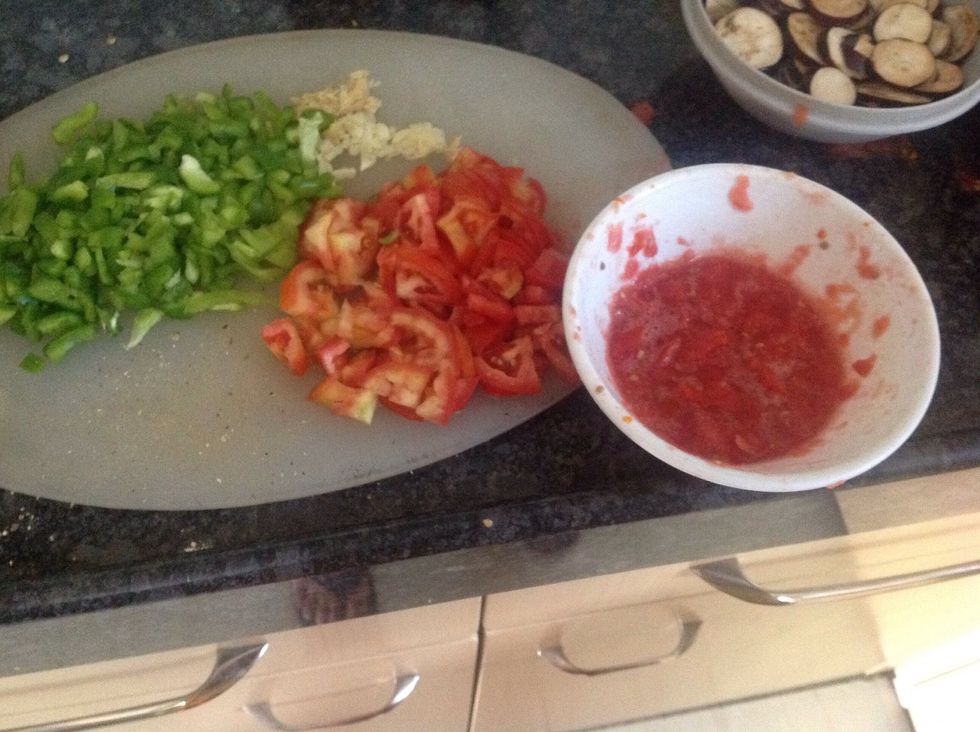 Here I have the green peppers finely cut. The garlic and ginger have been mashed with the help of a mortar and pestle. The onions should be ready at this stage it's just that I forgot to include them
The cardamom has been mashed along with the black pepper in a mortar and pestle.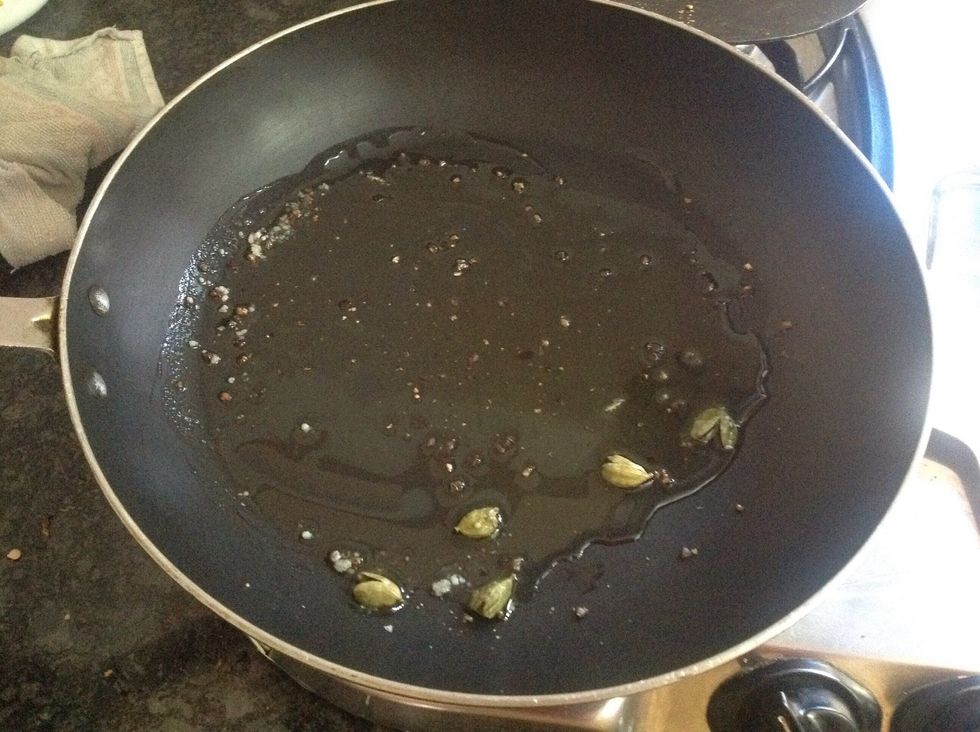 I've added two tbsp of ghee but you can always use your preferred oil type, just remember to keep the quantity at 2 tbsp. Heat it for about half a minute before adding the eggplant.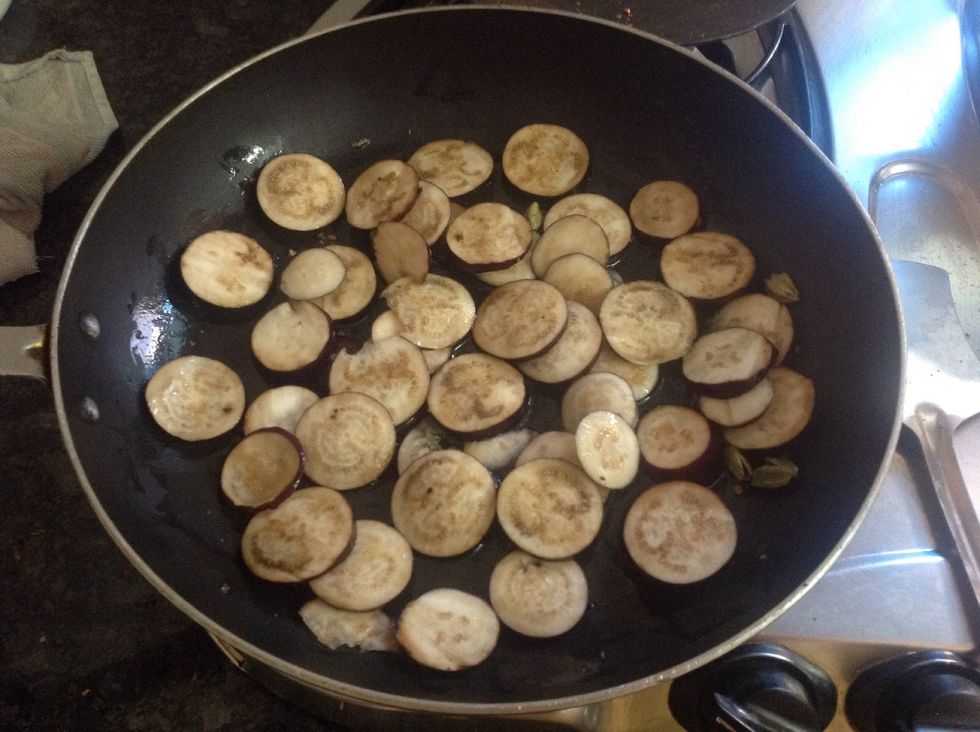 Shake off the water from the eggplant before pacing it in the lukewarm oil and set this arrangement to a medium flame for 1-2 mins.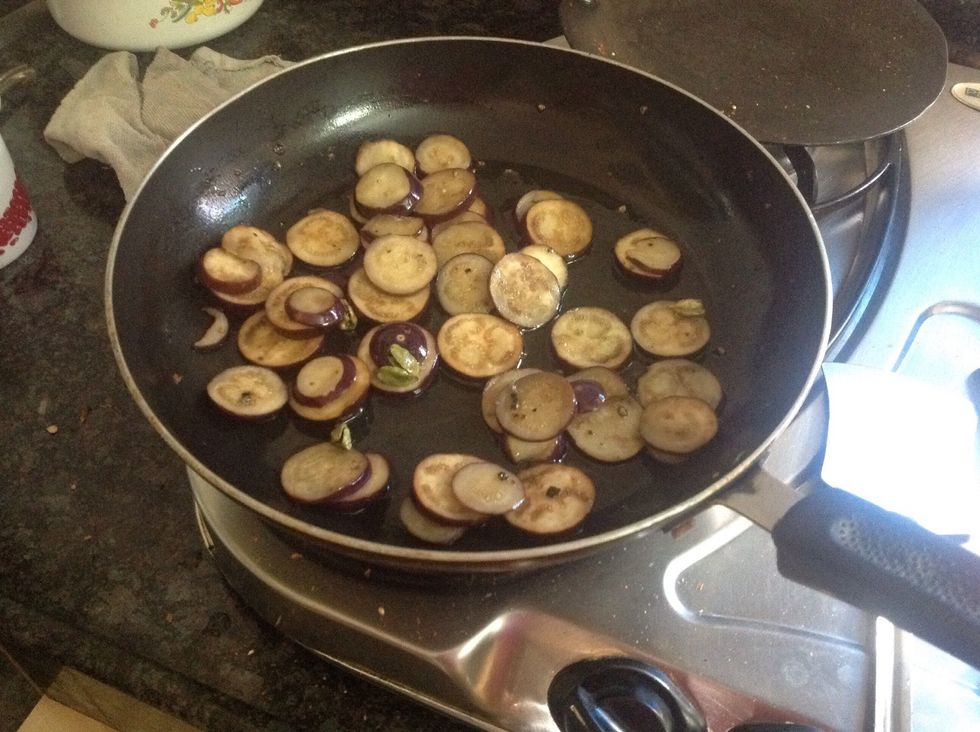 After about the first 3 mins. increase the flame strength and shake and toss carefully to cook well.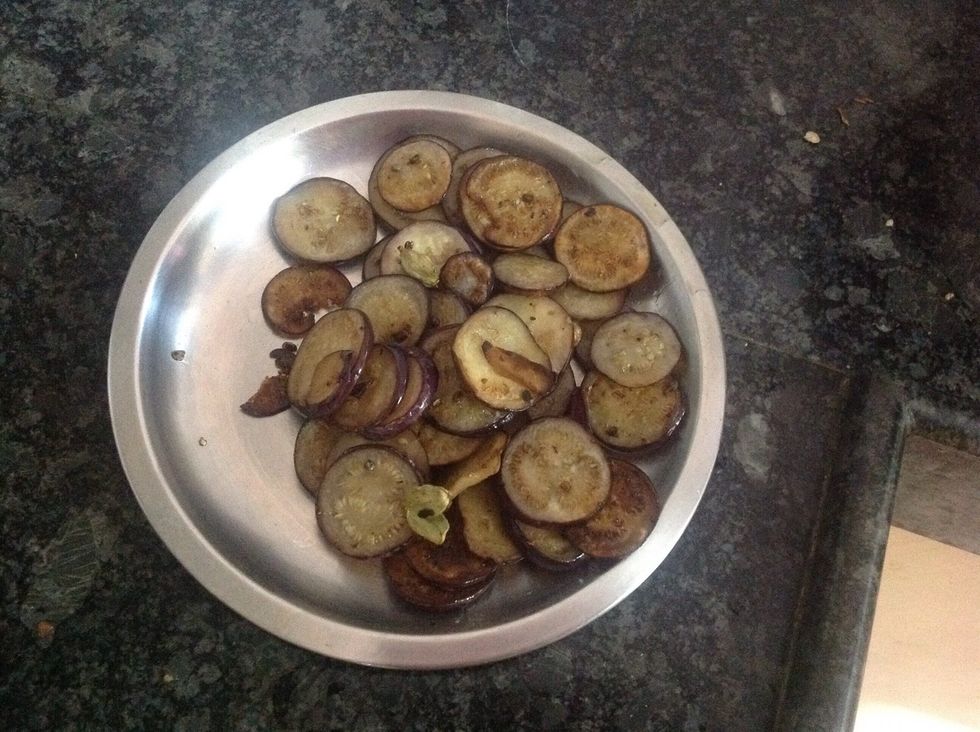 This is after 8-10 mins of cooking the eggplant after which you keep it aside for a while.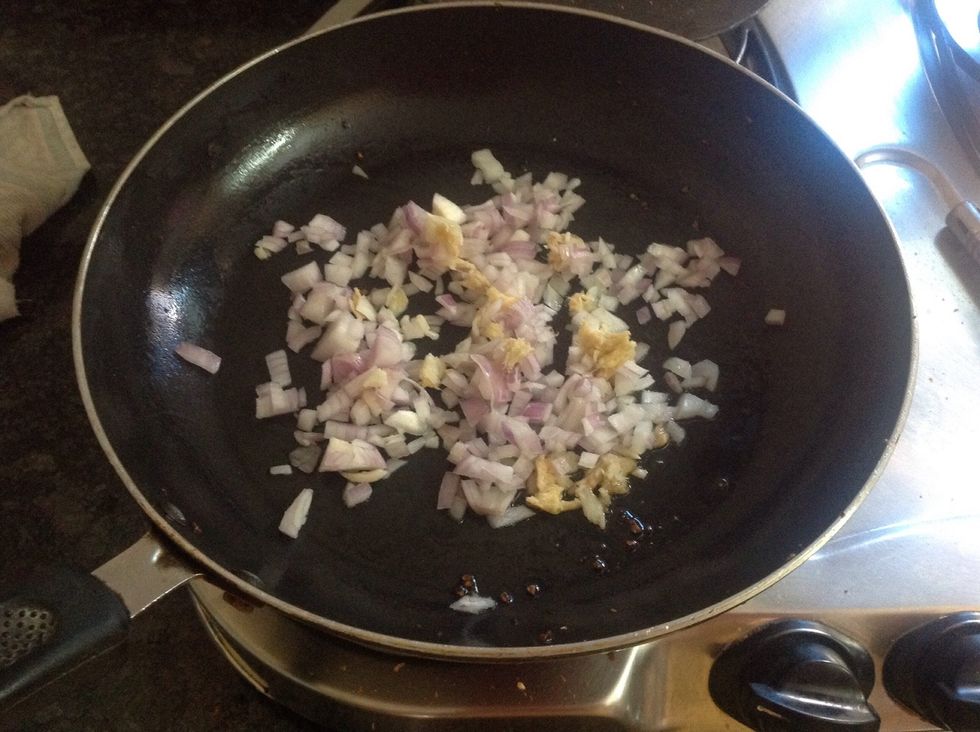 The pan or vessel that you used for cooking can be used for cooking the vegetable too because not only does it save you the hassle of another vessel's cleaning but also cuts the need to add more oil.
In the previous slide, I've added the onion, garlic and ginger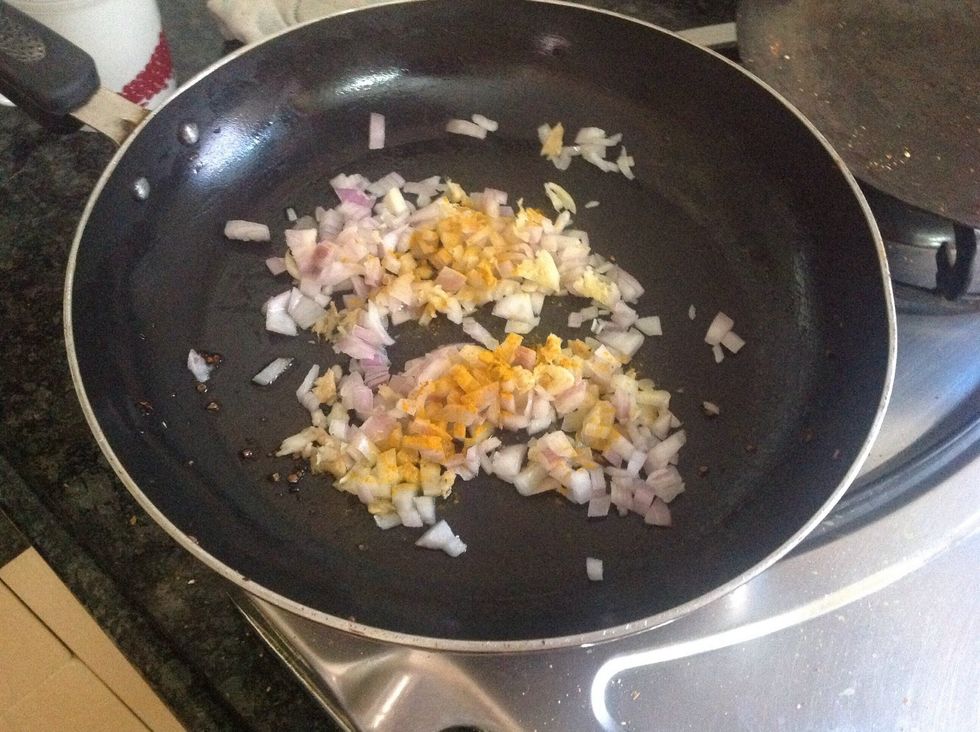 Add the turmeric.
Let the mix cook well for about a few minutes till it looks like this.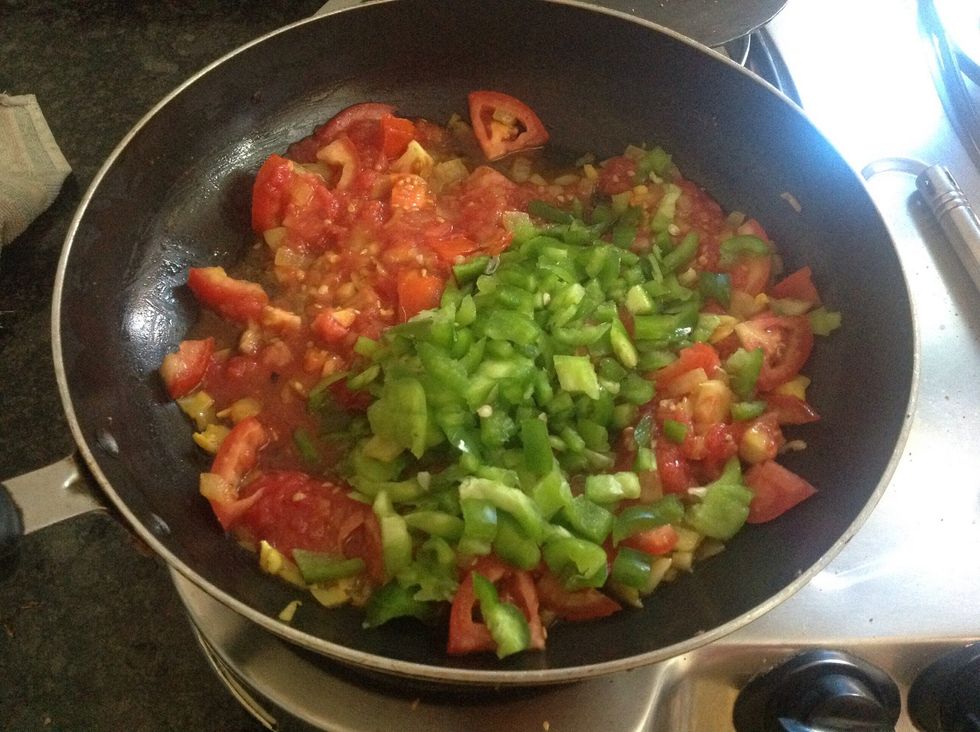 Add the capsicum and tomatoes.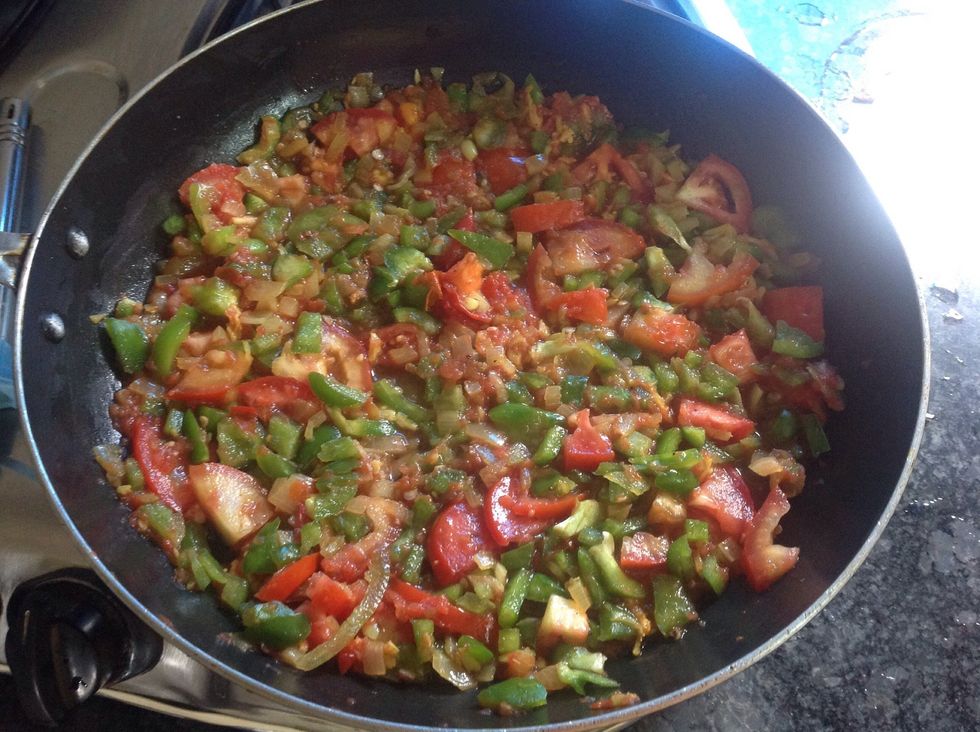 Spread and leave to cook on a minimum flame.
Now this might take a little time so go ahead and enjoy for some time , maybe find that block of chocolate or maybe turn to see what else fox has to offer on TV but just make sure you're back in time.
I chose the chocolate :D No as you can see it cooked well enough for the eggplant to be added.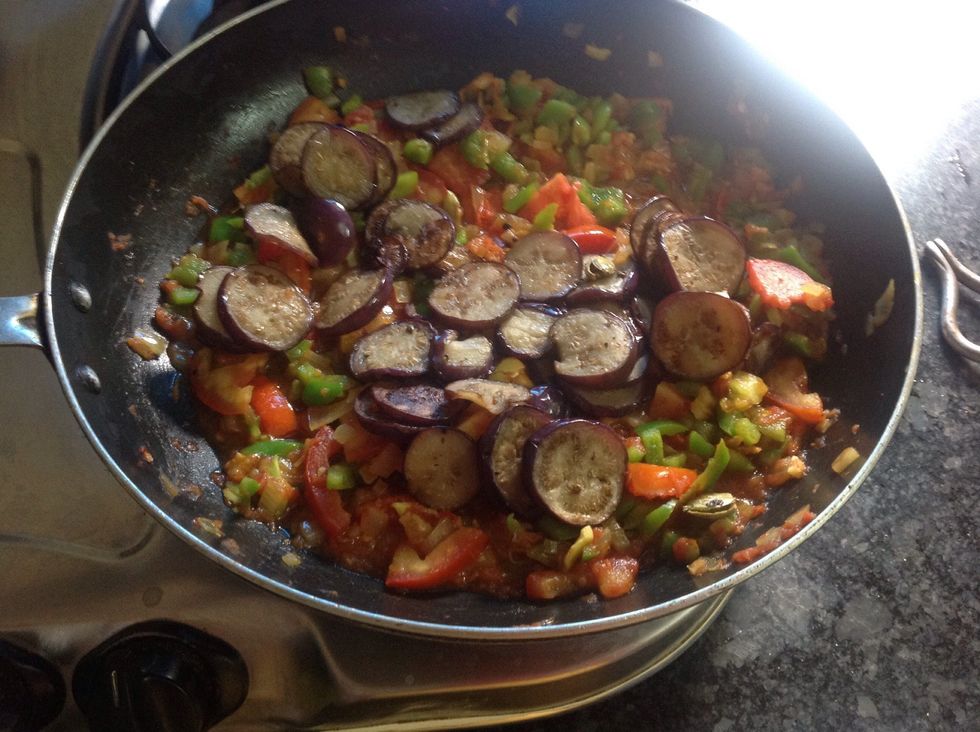 Add the eggplant and cook
Cook well
Let it cook for another 10-15 mins. on a slow flame. When satisfied remove from flame and cover it and let it sit for a few minutes before you begin eating .
Your dish is done! Enjoy ! Hope you enjoyed reading as much as I enjoyed making it! Cheers :)
6 baby aubergines or 1 medium sized big aubergine
2 green peppers
1 or 2 onions
3-4 cloves of garlic
A little lesser amount of peeled garlic than the garlic
1tsp turmeric
4-5 units of black pepper
3-4 medium sized tomatoes
Salt as per taste
3-4 units of green cardamom
2 tbsp of ghee or oil