How to make my pre-workout corn cakes (rice cakes)
This is what I usually eat before my workouts. Cal: 392 Carbs: 55 g Fat: 15 g Protein: 11 g Fiber: 10 g
445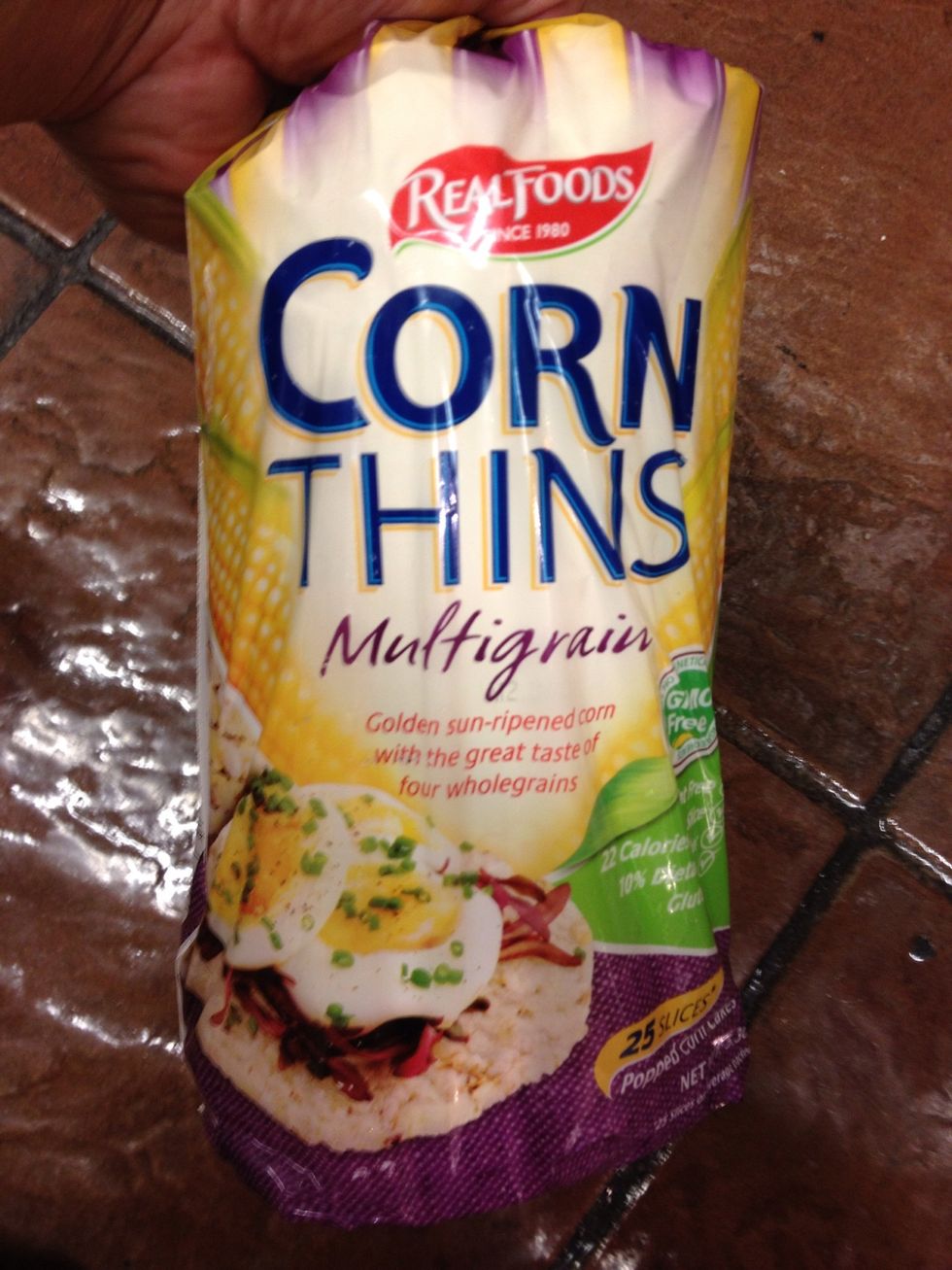 I used to use rice cakes, but the macro nutrient numbers are way better with corn cakes.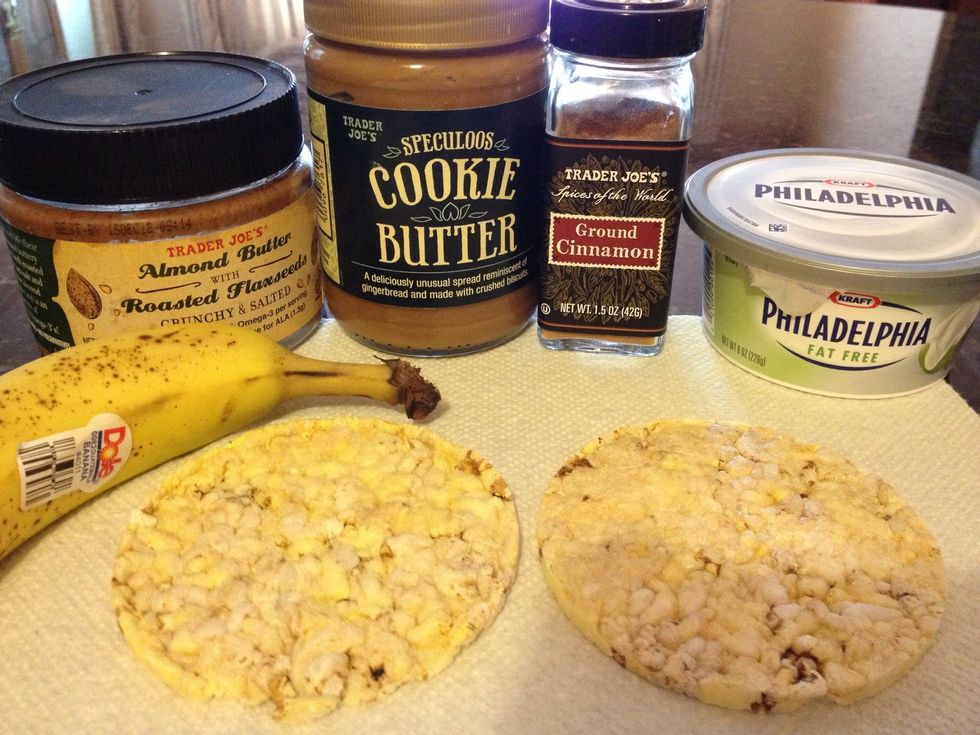 This is everything you need to make a quick & delicious pre-workout meal.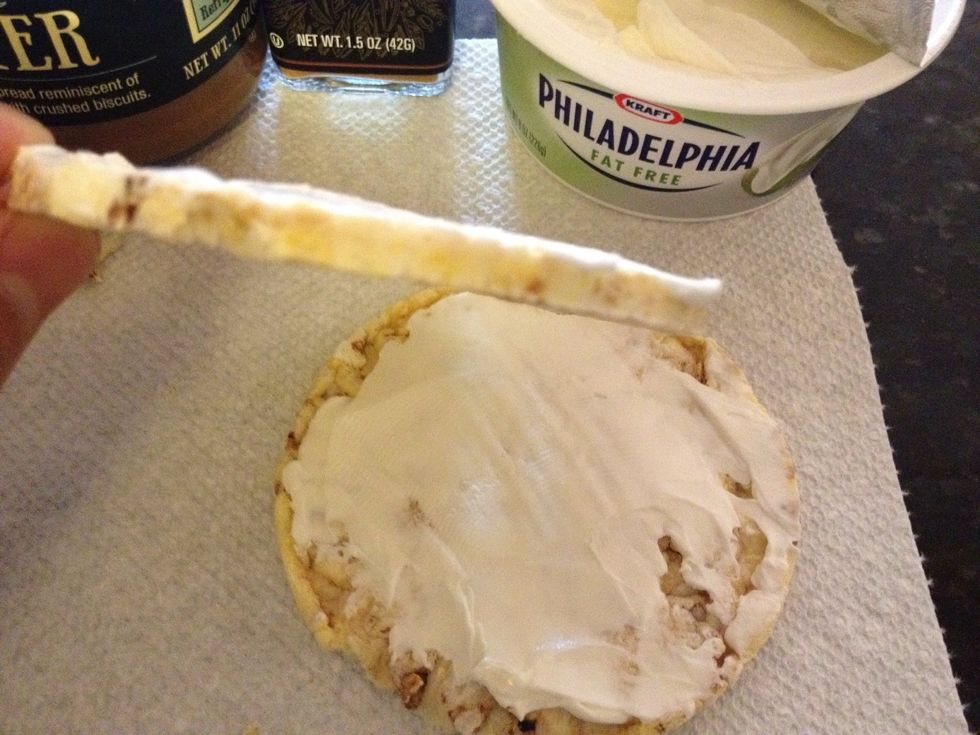 Spread a half ounce (about 1 tbsp) of the cream cheese onto each corn cake. Be very gentle as the corn cakes are very thin and frail compared to regular rice cakes.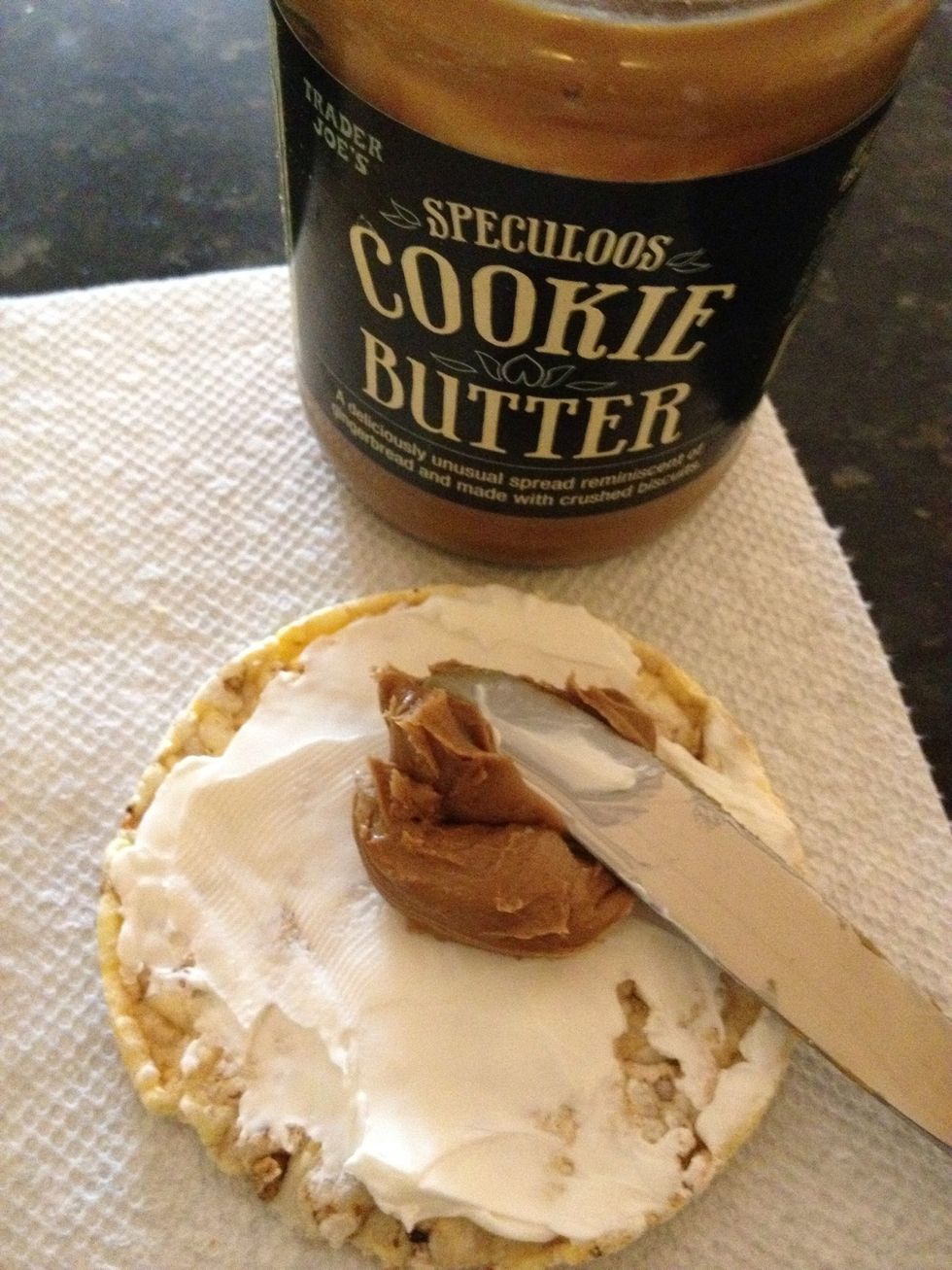 Then add the cookie butter to one cake.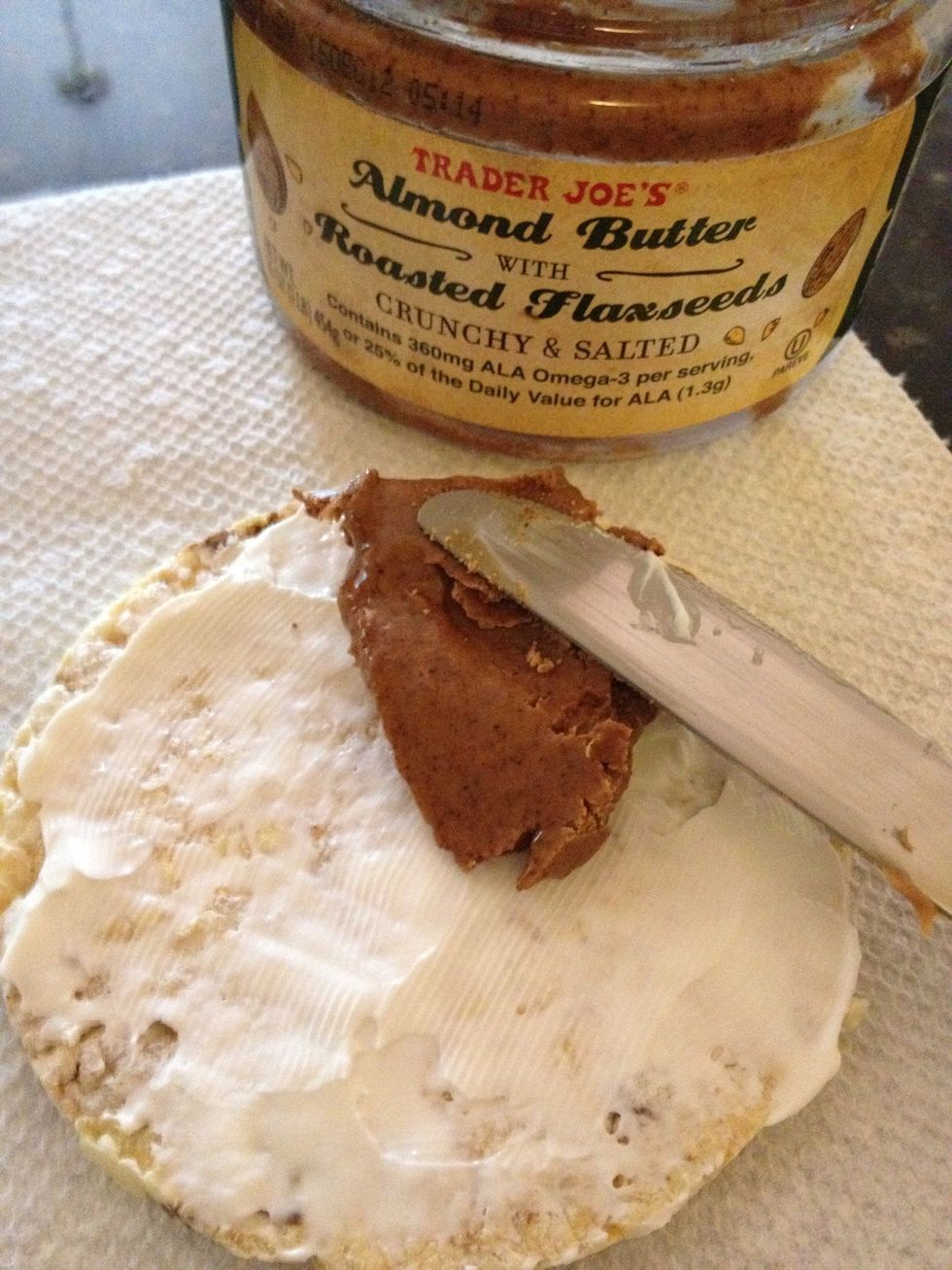 Then add the almond butter to the other. You can split the spreads evenly onto both, it's by your own preference. I like to enjoy mine separately for an even distinction of tastes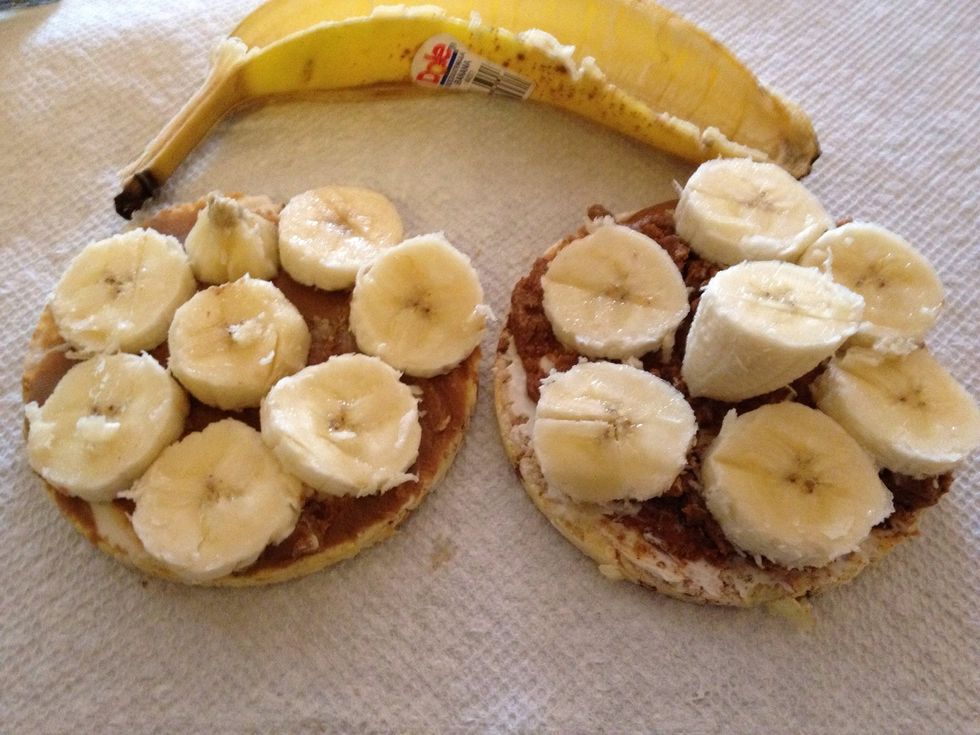 Then chop and place slices of banana onto the cakes.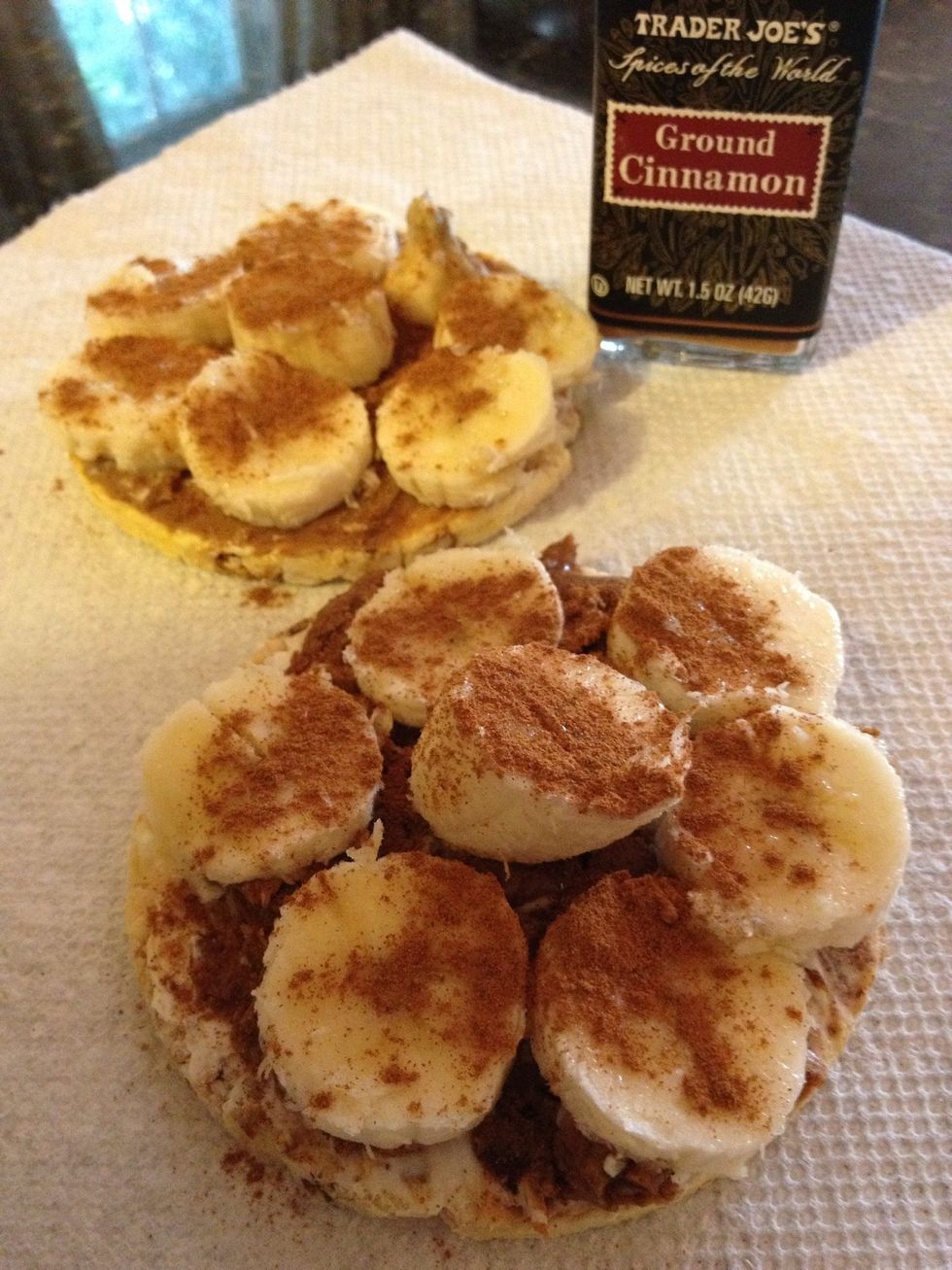 Sprinkle some cinnamon and enjoy! Here are the macro nutrient numbers Cal: 392 Carbs: 55 g Fat: 15 g Protein: 11 g Fiber: 10 g
2.0 Real Foods Corn Thins
1.0 Banana
1.0oz Philadelphia Fat Free Cream Cheese
1.0Tbsp Trader Joe's Cookie Butter
1.0Tbsp Trader Joe's Almond Butter with Roasted Flax Seed
1.0Tbsp Ground Cinnamon