Guacamole is now one of the most popular mexican food items outside of Mexico. An avocado salsa often used as a dip it can be made in many different ways but try this recipe you won't be disappointed.
1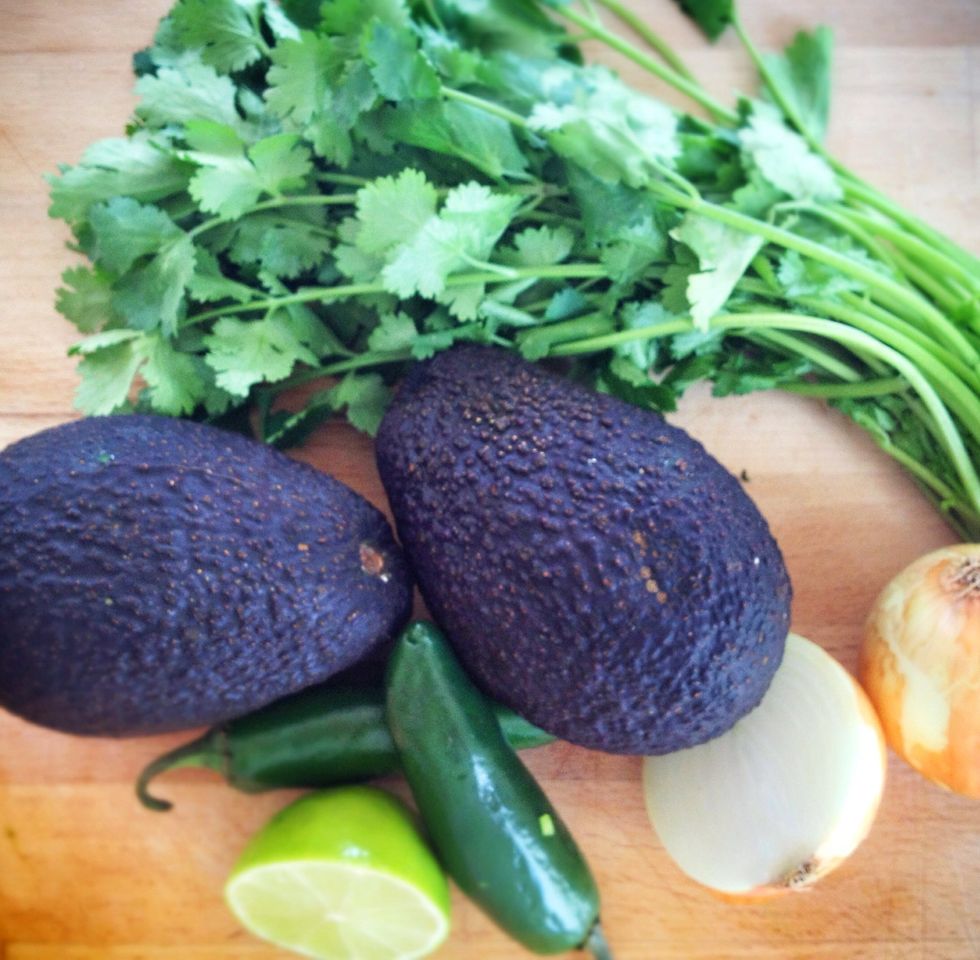 As I always say recipes are only guides (unless you are baking) so play around with ingredients and quantities but keep in mind this are your basic ingredients for Guacamole.
As you all know very well quality ingredients are essential to any recipe and when you are only using a handful of ingredients this is even more important.
Chop the onion, chillies and coriander and grind in a mortar & pestle with salt. This step is critical, of course you can only chop them but you would have missed the whole point of this recipe.
Don't blend the ingredients, if you don't have a pestle & mortar or just don't feel like using it then use the food processor or just finely chop them but the secret here is to grind them, believe me!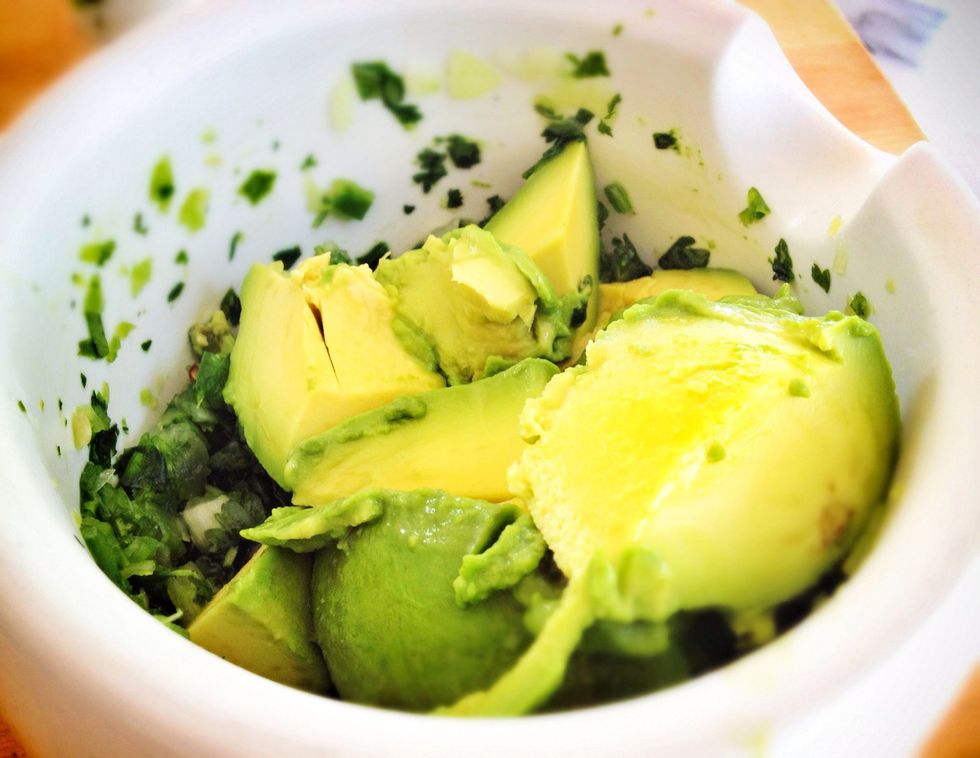 Once you have your chunky paste ready add top quality and ripe avocados and mash together. NOTE: Save one of the avocado stones.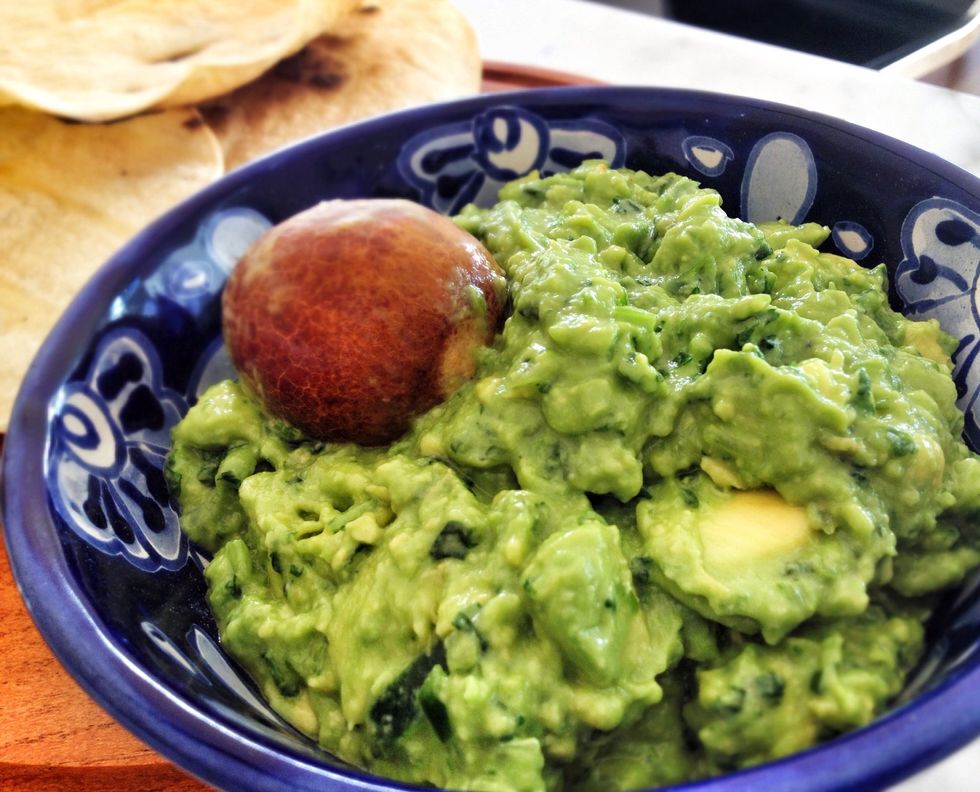 Check for salt and add lime juice. The lime will help enhance and round the flavors and also prevent the avocados from going brown.
Tip: Noticed the avocado stone? It helps prevent the avocado from browning. In Mexico you will constantly see this. Not sure how effective it is but is kind of traditional and I like the look.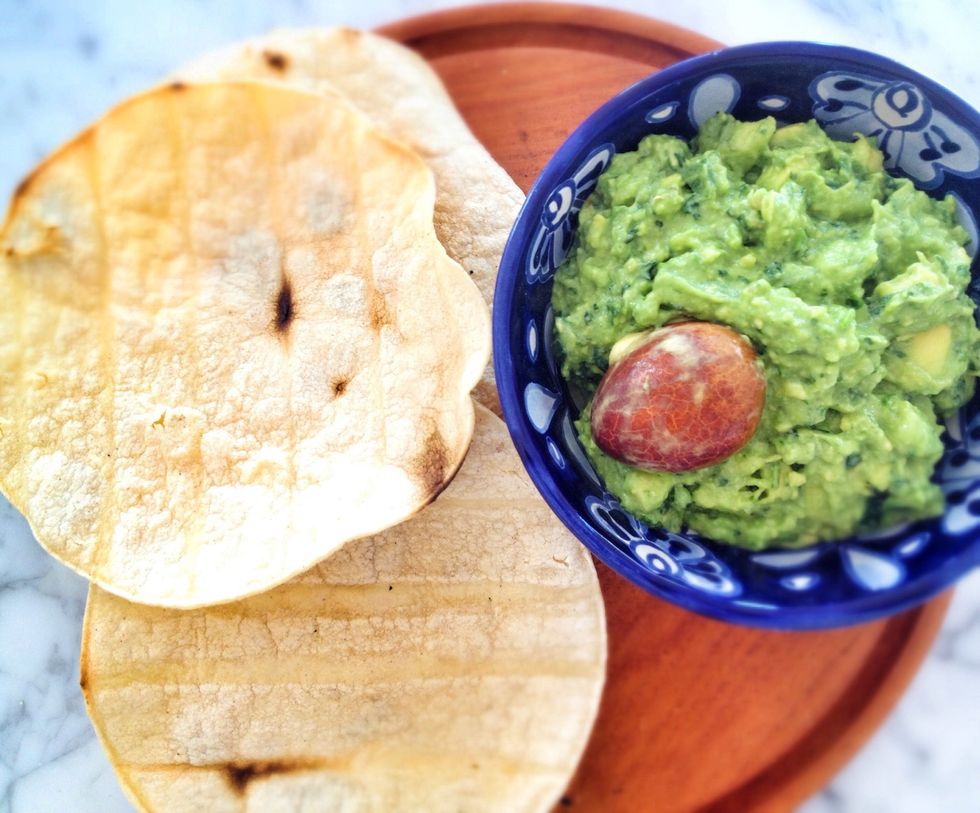 Enjoy with corn chips as a dip or with your favorite Mexican food.
2.0 Avocados
0.0 Onion
2.0 Jalapeno or Serrano chilli
1.0bnch Coriander (cilantro)
0.0 Lime