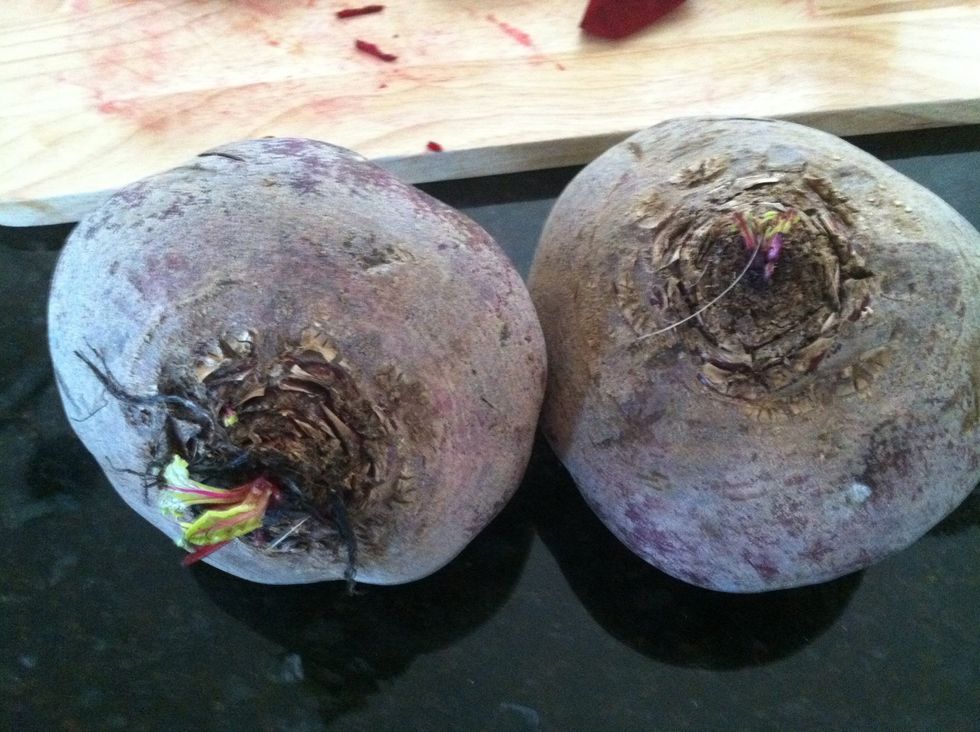 Fresh beets! Cut off ends and peel with a paring knife (carefully) or a vegetable peeler.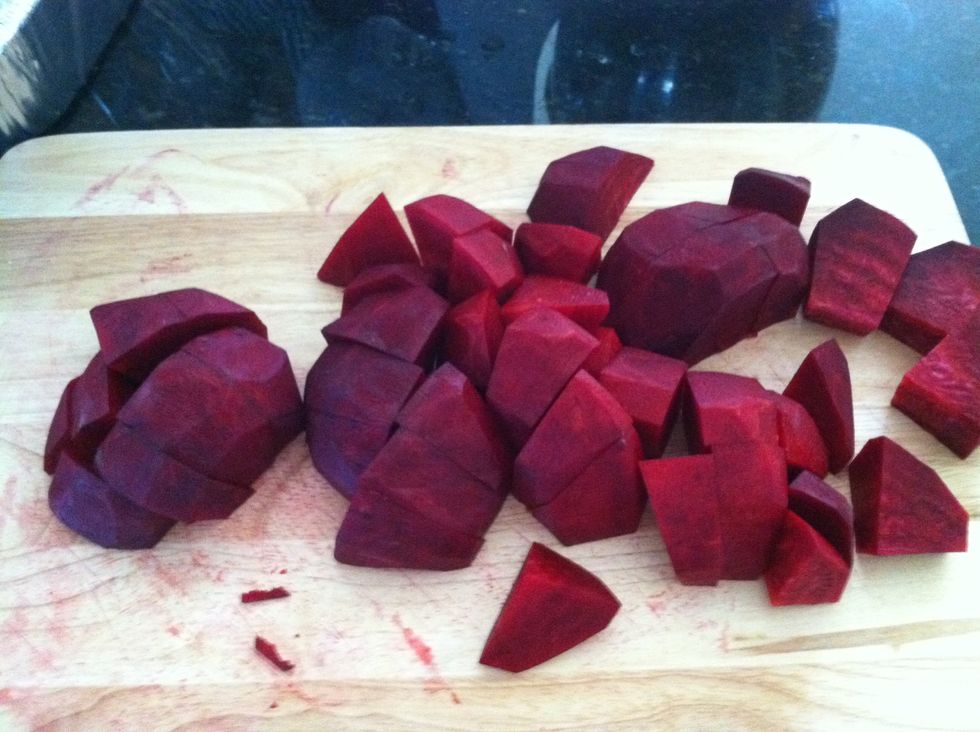 Cut in half and then into cubes.
Place in a large roasting pan.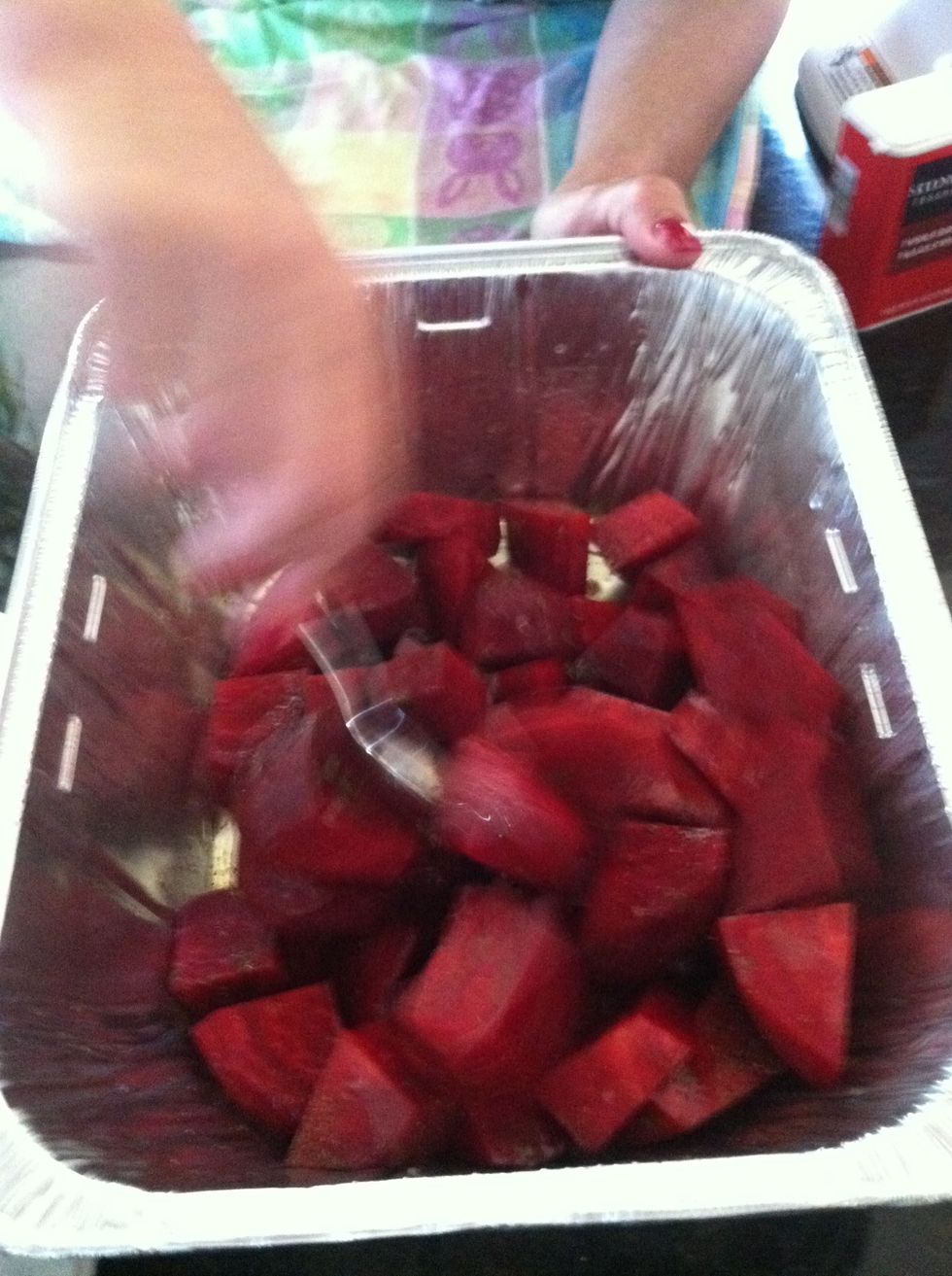 Drizzle with olive oil, add coarse salt, pepper and other seasonings to taste (we used parsley and sage!) an mix to combine.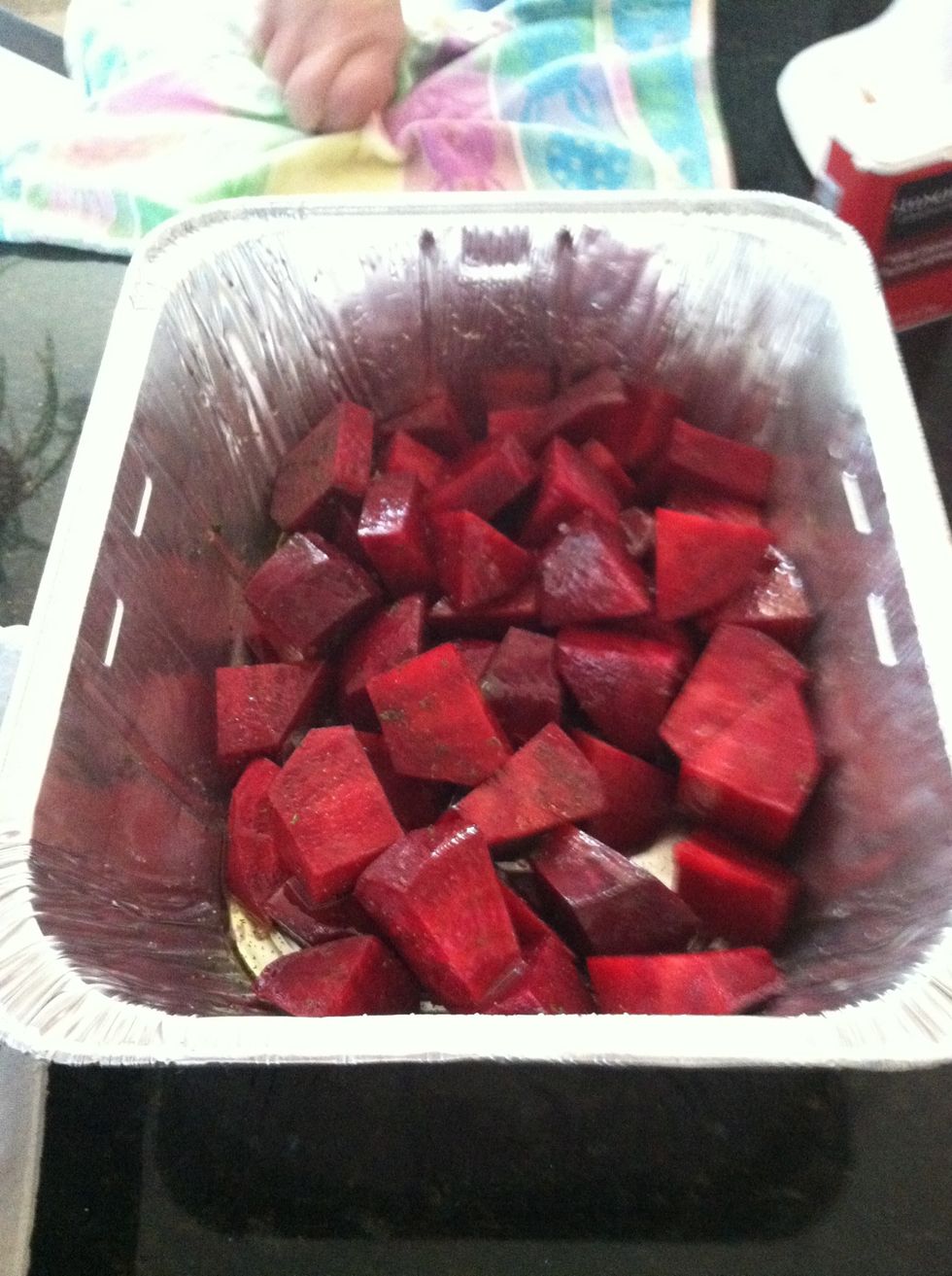 All seasoned and ready to go.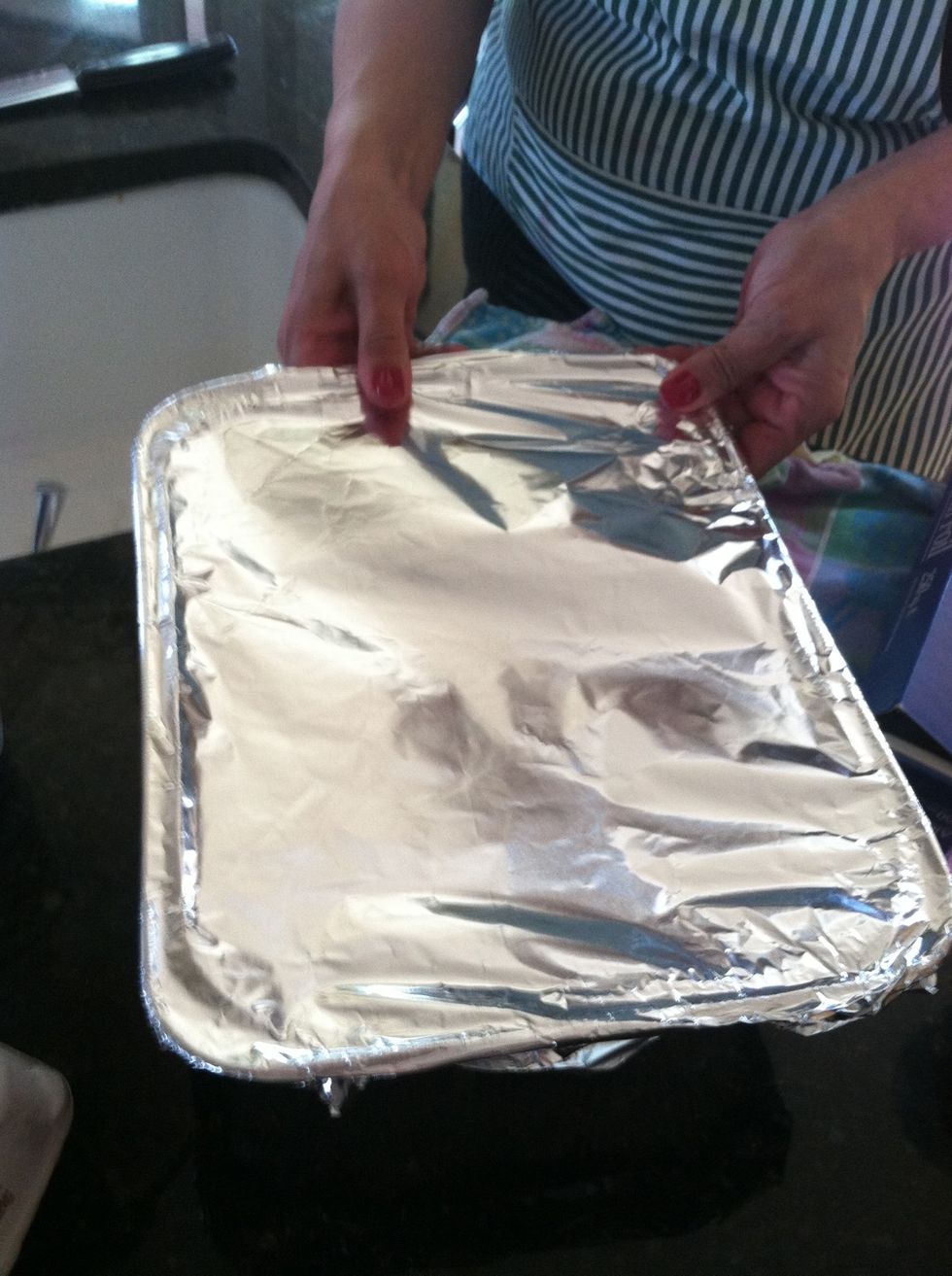 Wrap very tightly with aluminum foil. Try to create a good, tight seal with no holes or gaps.
Roast at 325-350 degrees Fahrenheit for 90 minutes to 2 hours until fork tender.
Serve warm as a side dish, cold with greens and goat cheese as a salad, pickle them or even puree for soup! Use your imagination.
2.0 Large Fresh Whole Beets
2.0Tbsp Olive oil
1.0tsp Coarse Salt
1.0tsp Pepper
Other spices to taste
Alyssa Rae
I love to cook homestyle comfort food, especially dishes from my Italian heritage that I grew up cooking with my family.