Hands down my favorite dish from home! My mom makes this every Christmas. Not sure how close it is to traditional Cioppino, as she's altered it through the years, so we'll call it "Seattle style".
30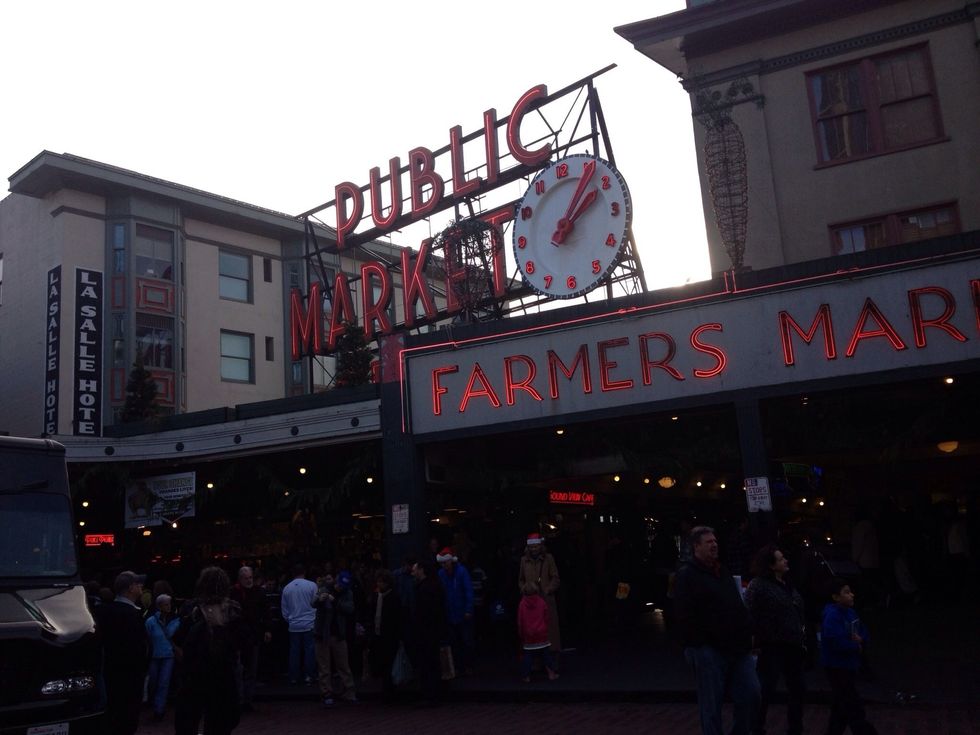 First things first, make sure you get the freshest, highest quality ingredients. If you're in Seattle, head down to Pike Place to get the full experience.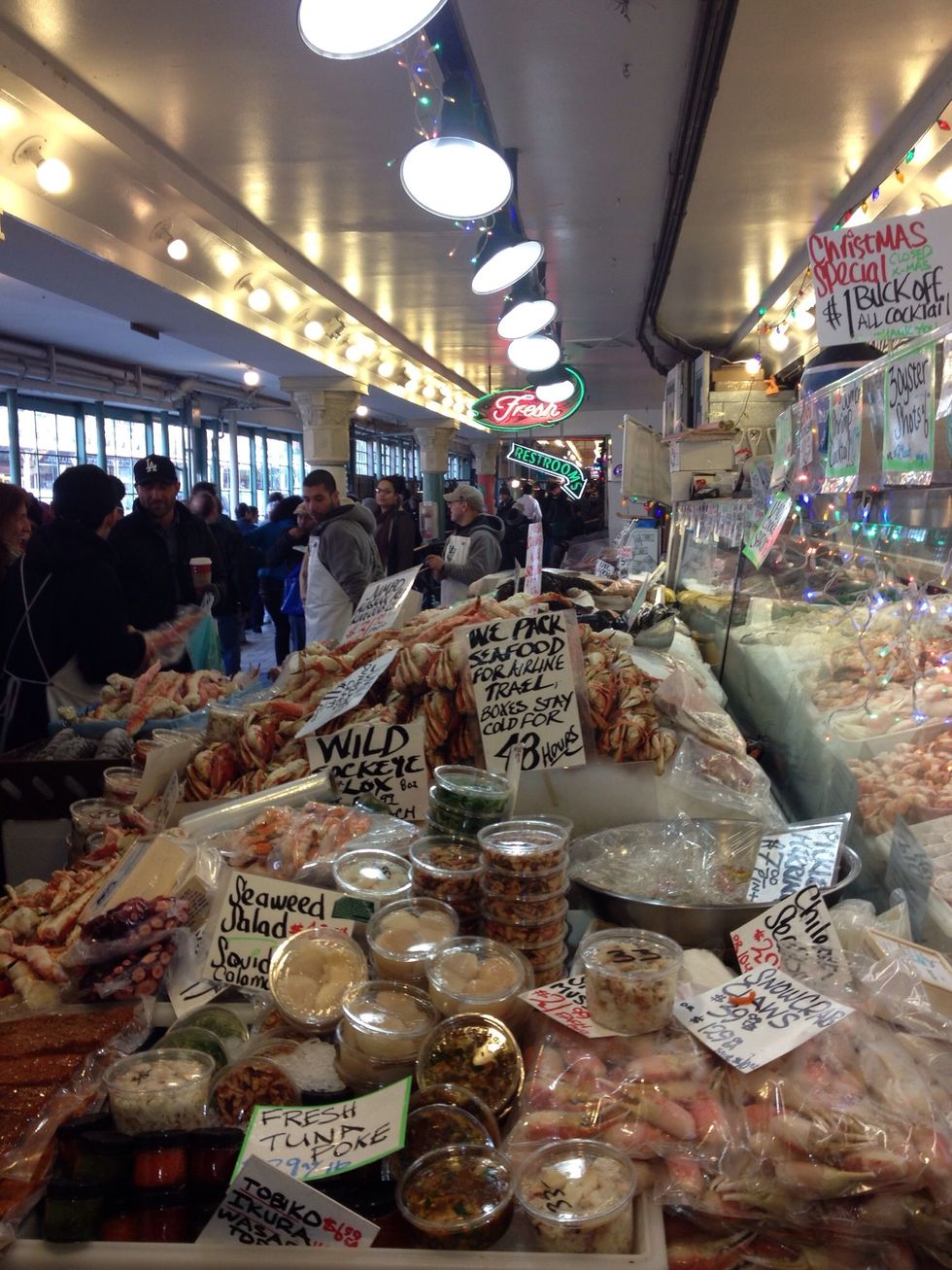 Wander through the market until you find (or smell) the seafood.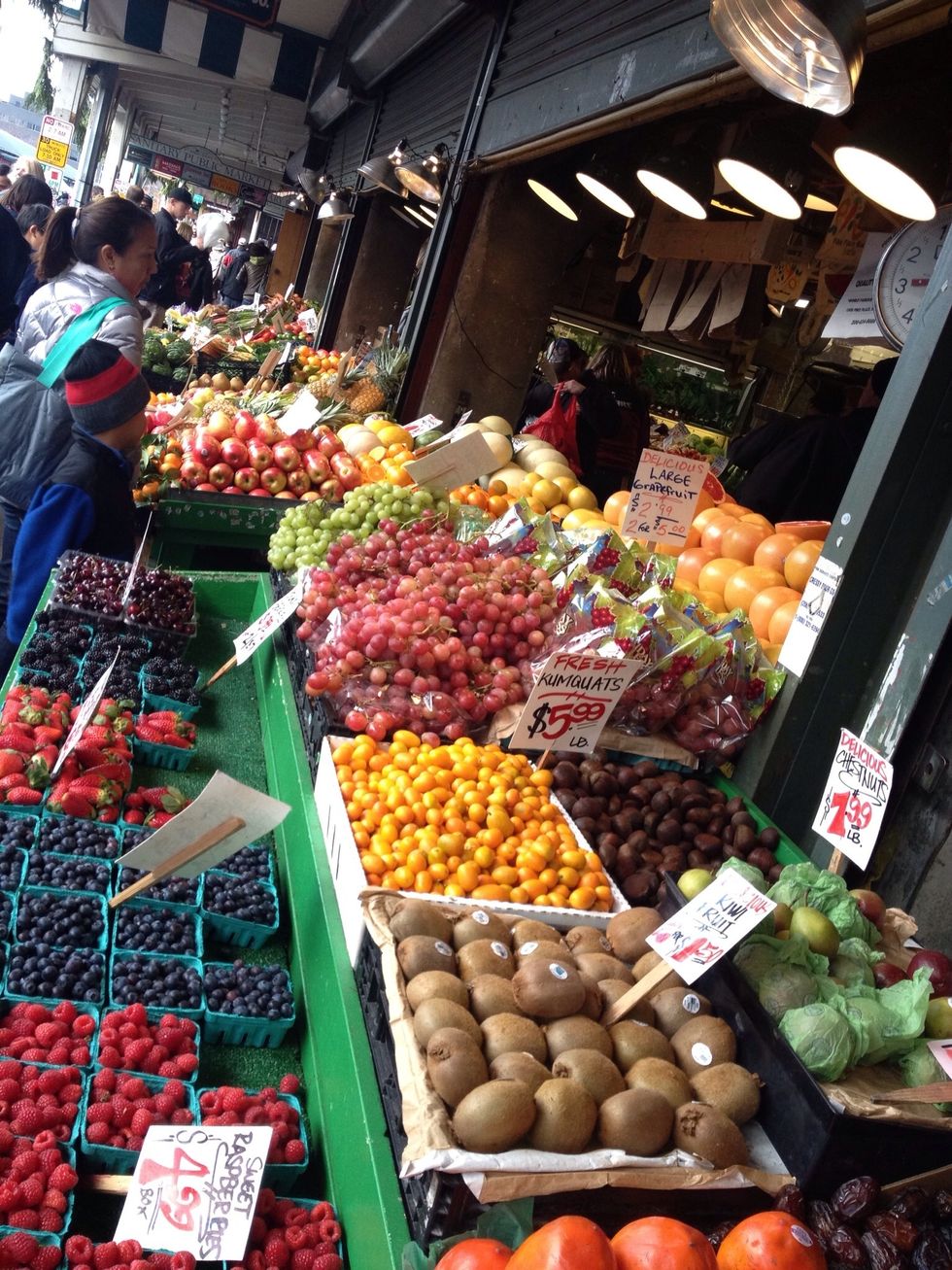 Pickup anything else you need.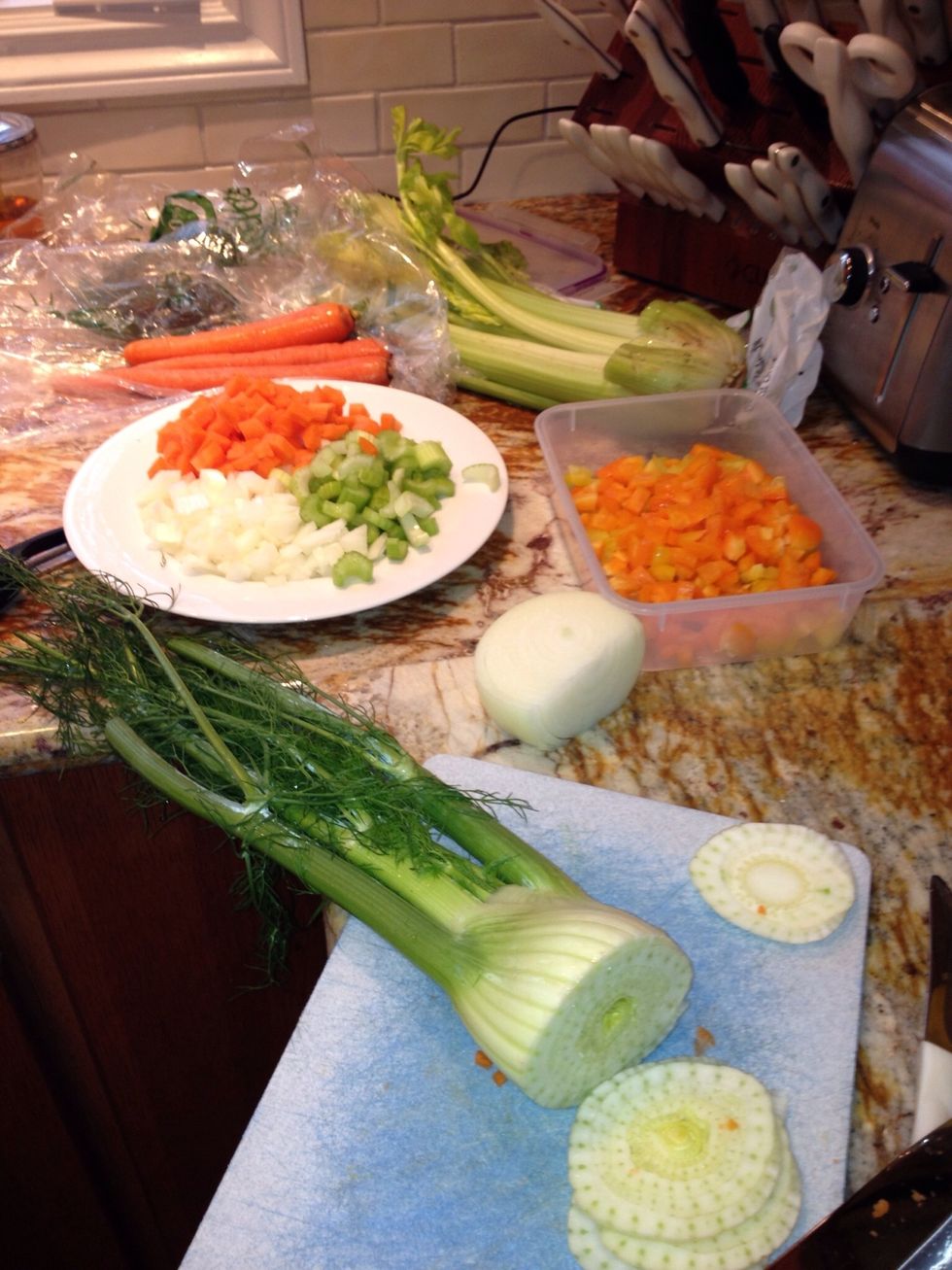 Once home, start the chopping: onions, bell peppers, celery, carrots and fennel.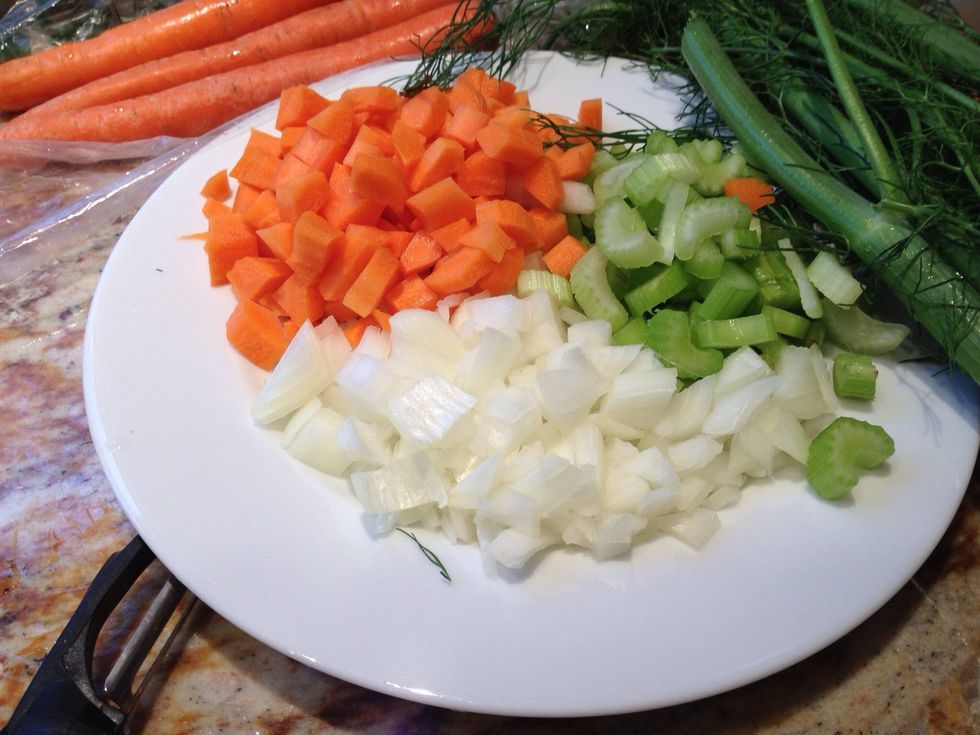 This can be done in advance.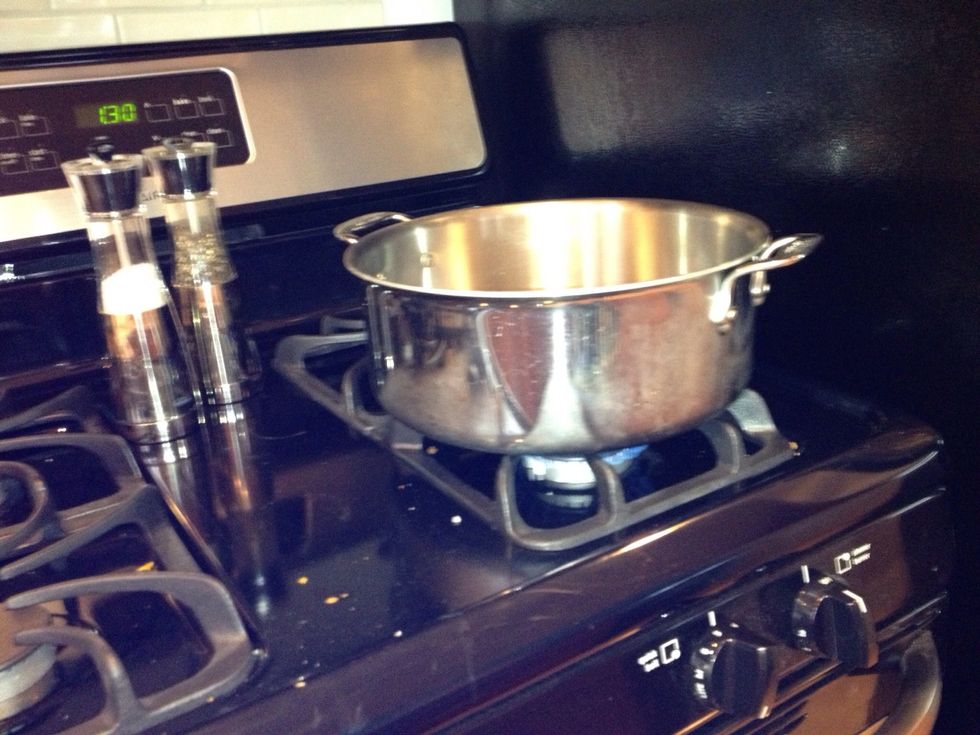 Always heat your stainless pot before adding olive oil & onions. Cook until translucent.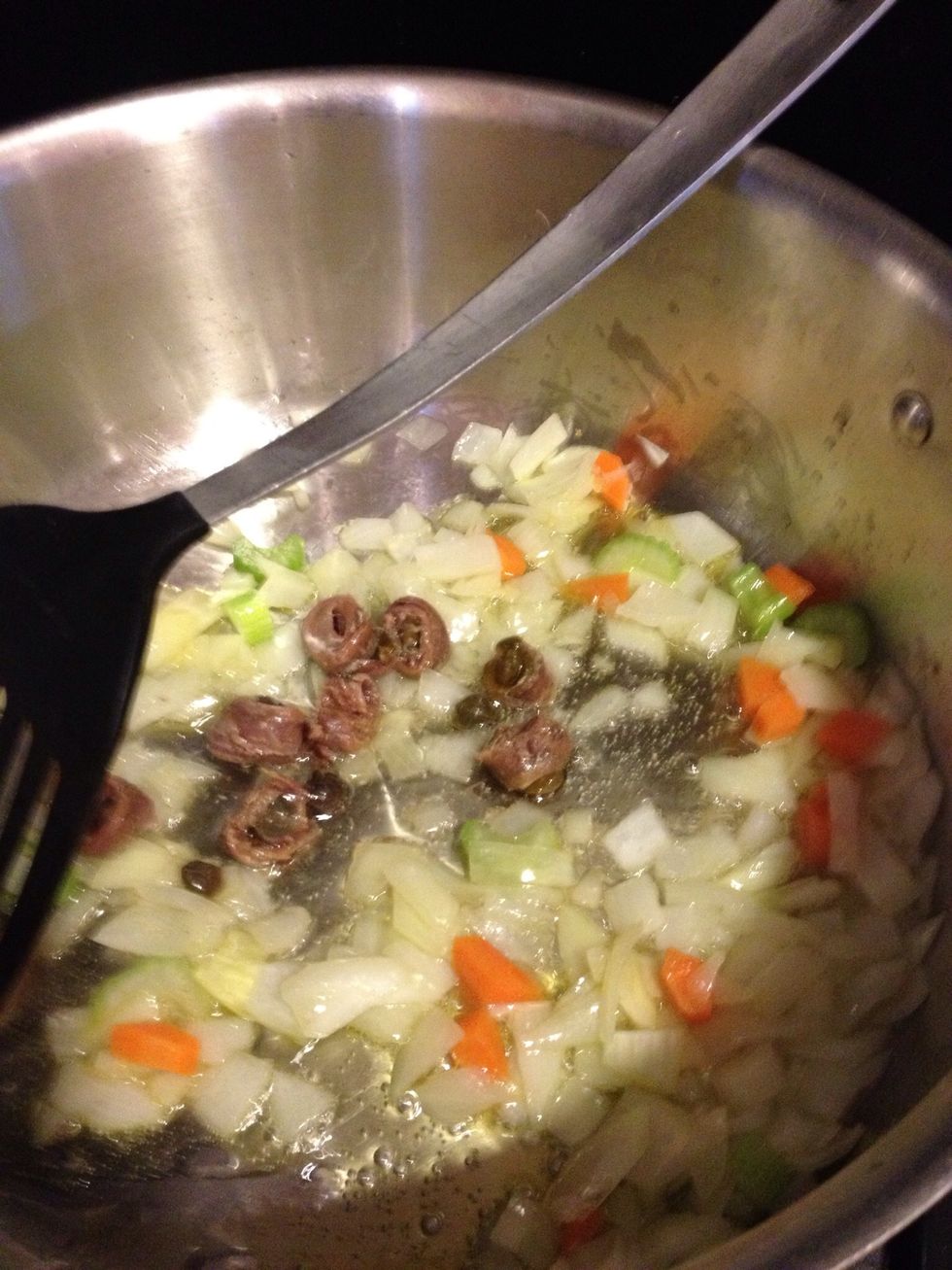 Add garlic & anchovies.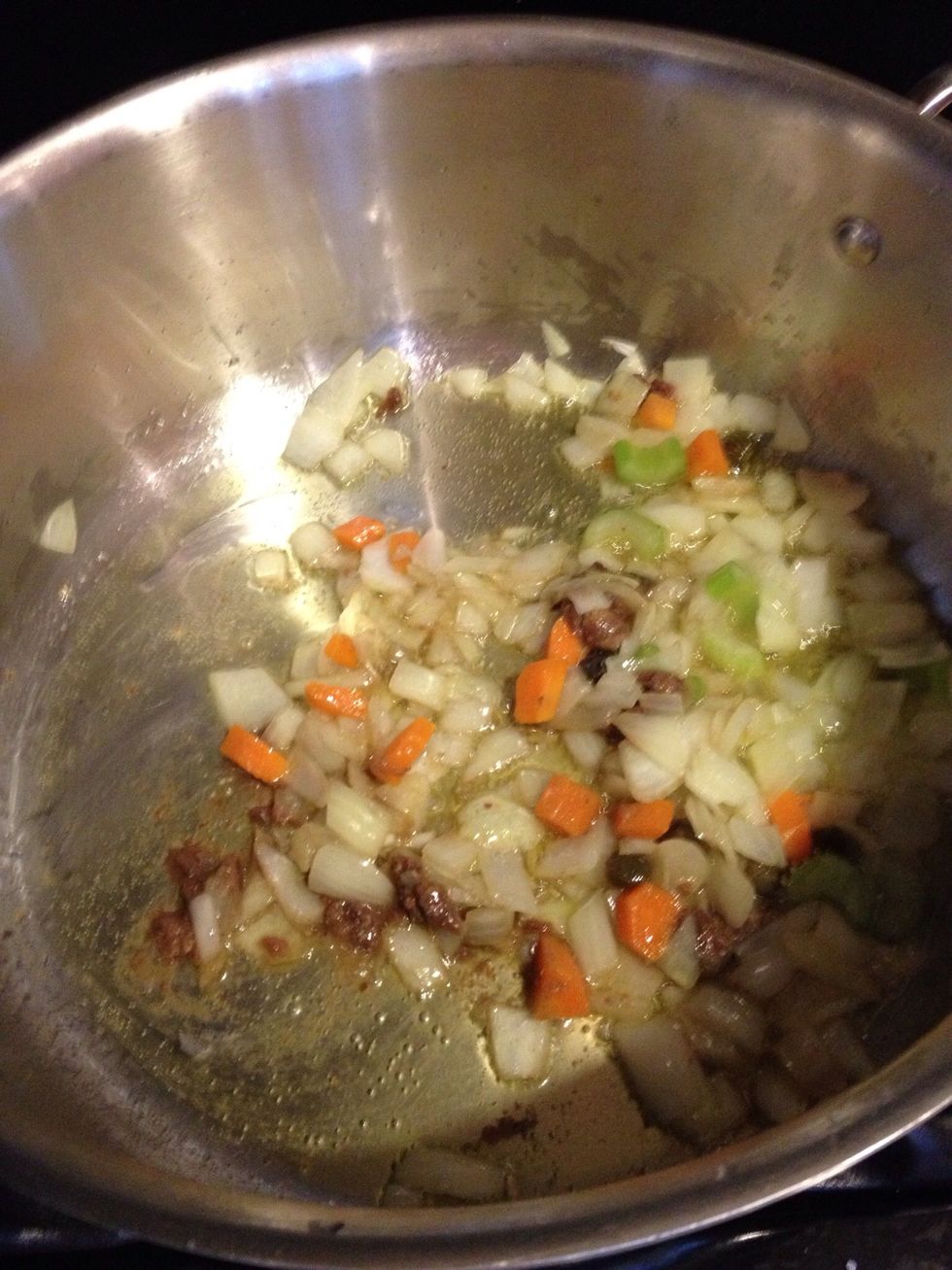 Stir constantly over medium heat so garlic does not burn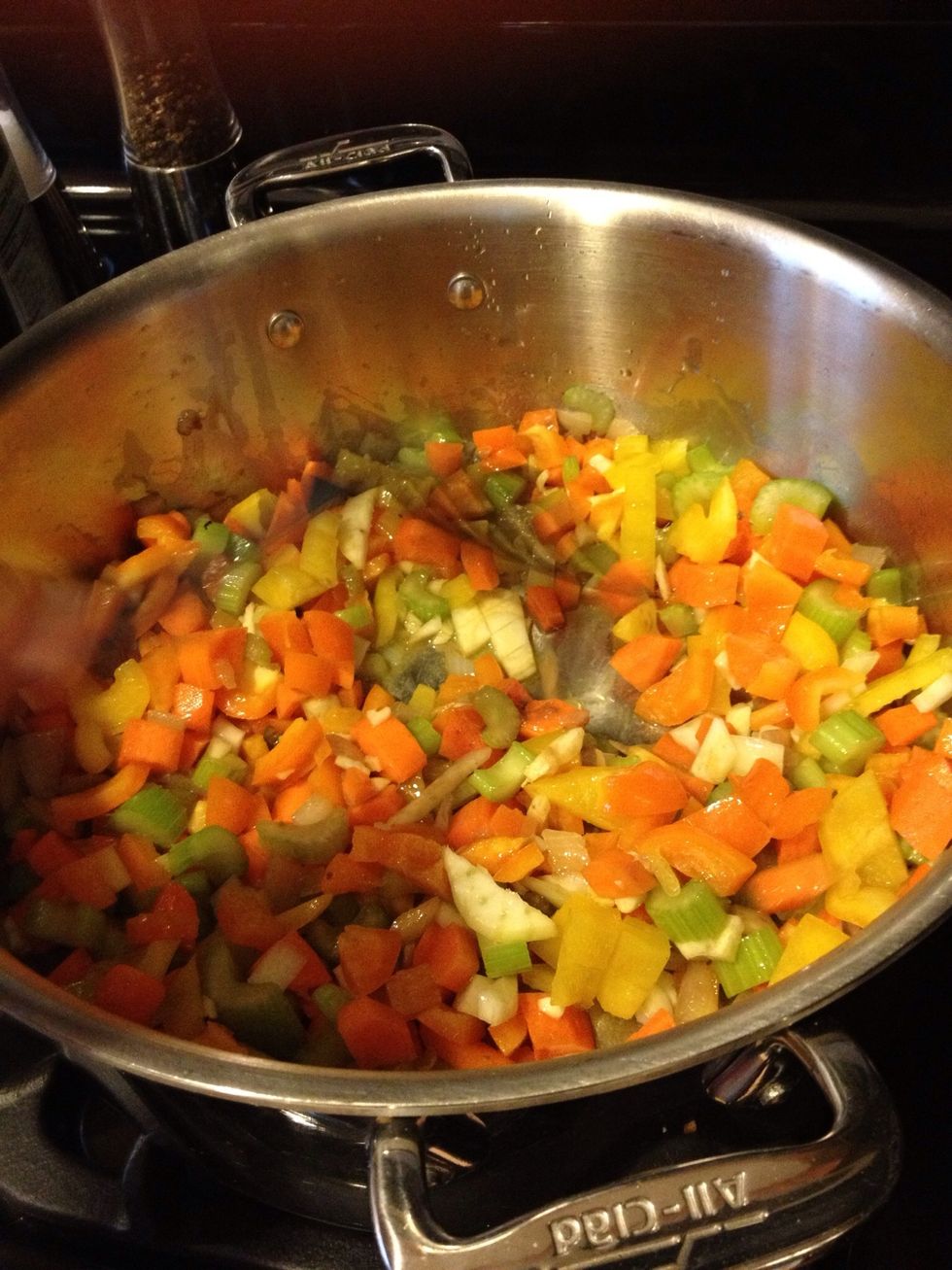 Add the rest of the chopped veggies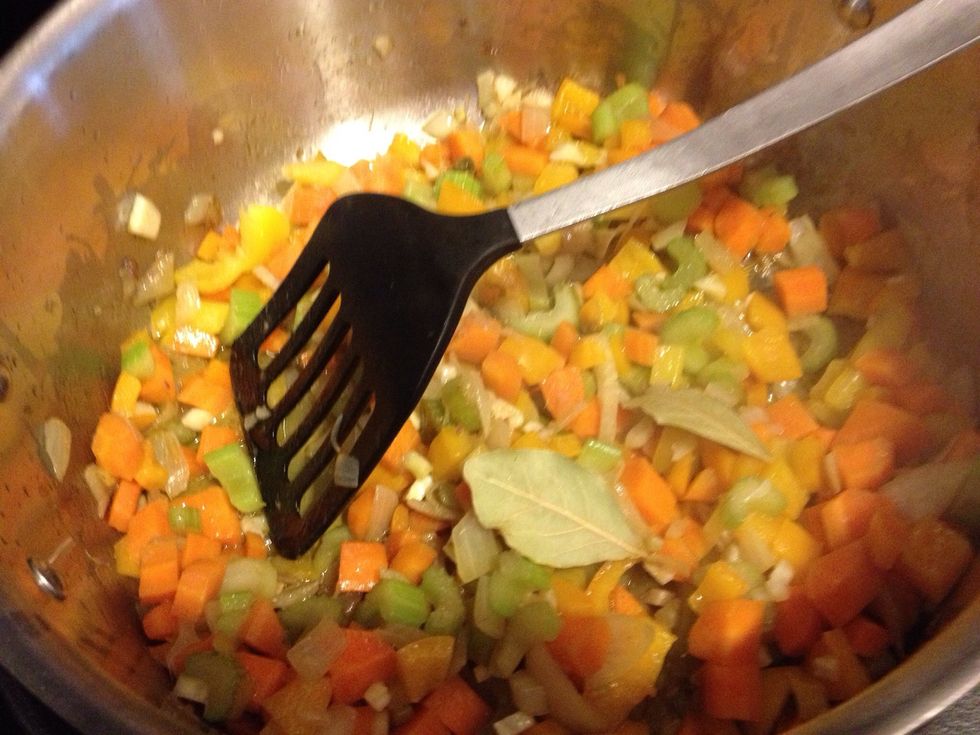 Add the bay leaves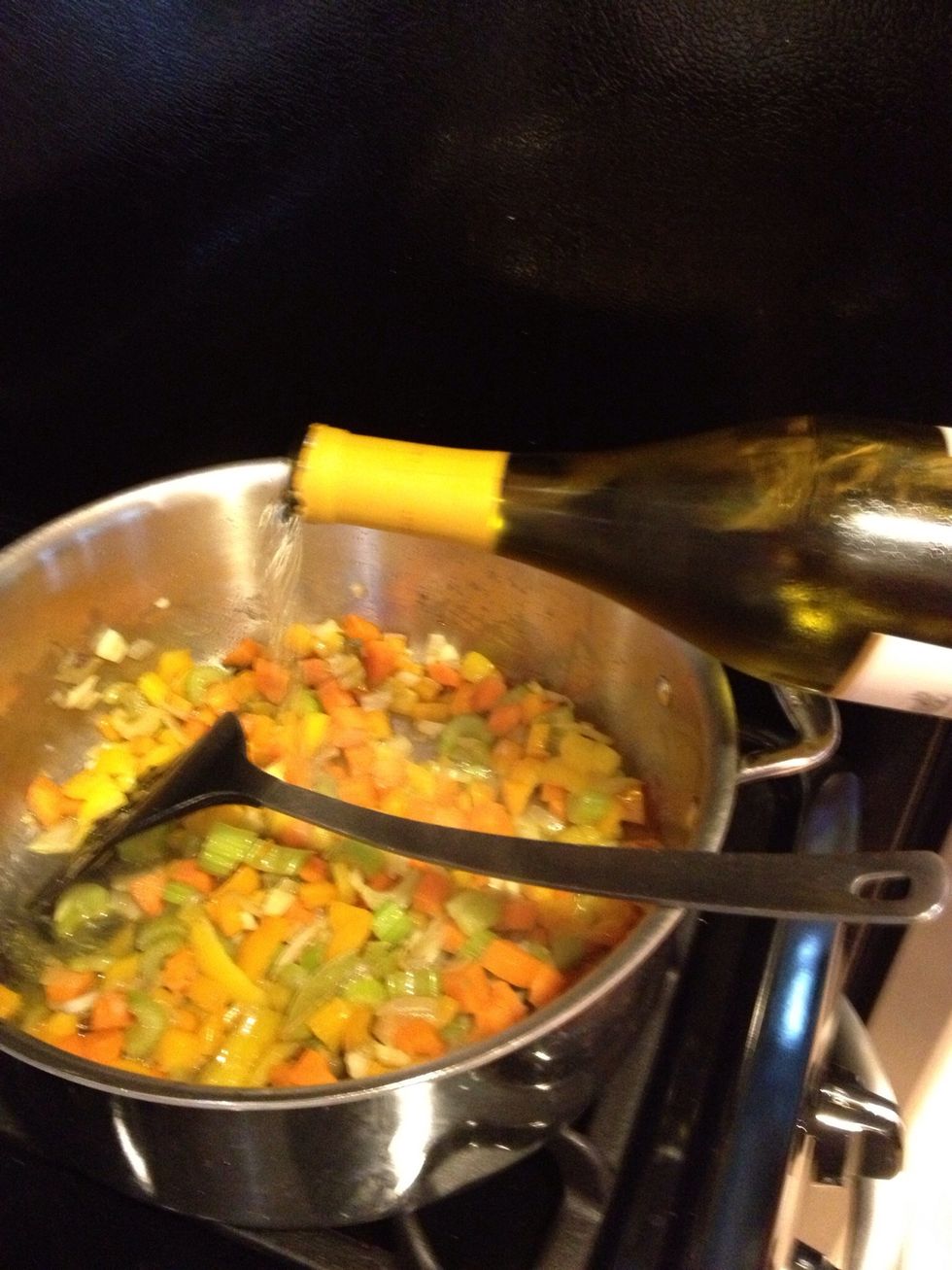 Add dry white wine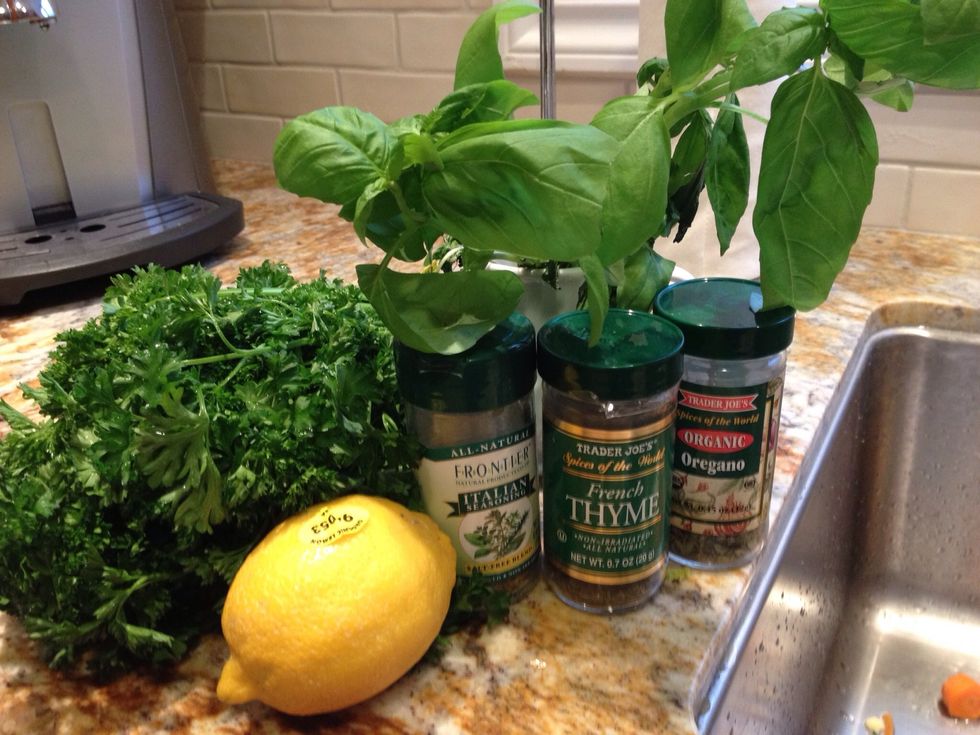 Season with thyme, oregano, fresh basil, fresh parsley and fresh lemon. You can also add fresh ground pepper & sea salt.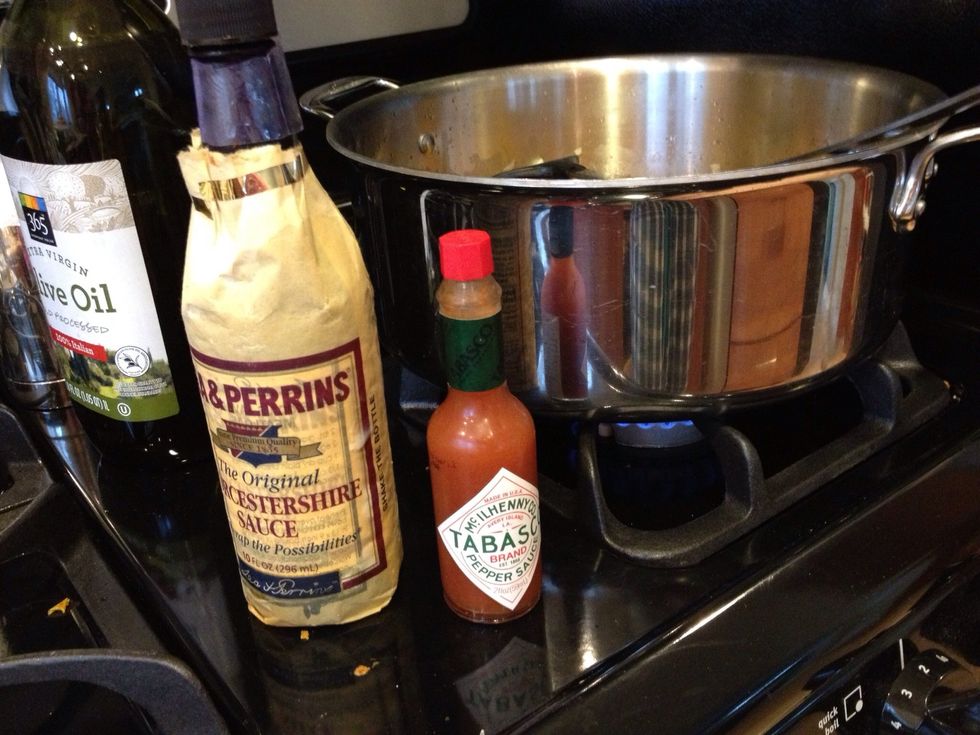 Add Worcestershire and Tabasco sauce to taste. My mom doesn't really measure anything, just taste as you go and you'll be fine.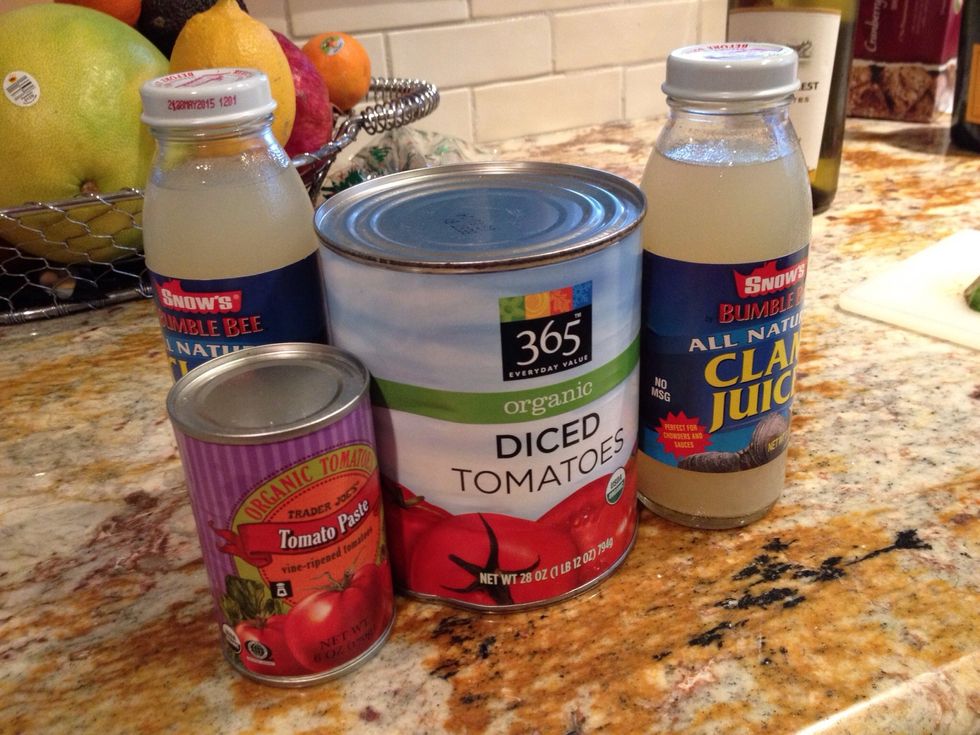 Add diced tomatoes, tomato paste & clam juice. Mom usually adds vegetable broth for more liquid.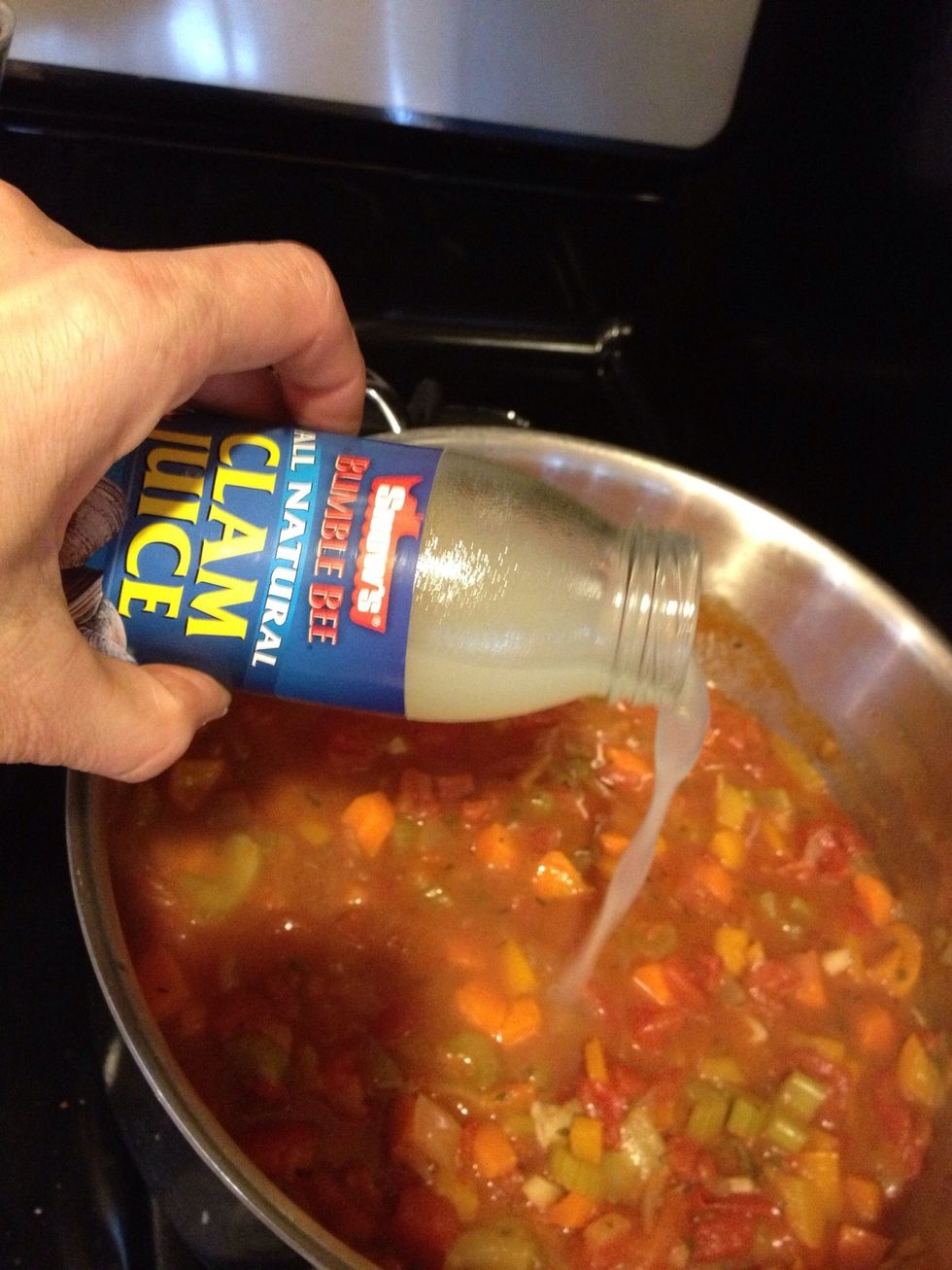 Add clam juice or your own fish stock.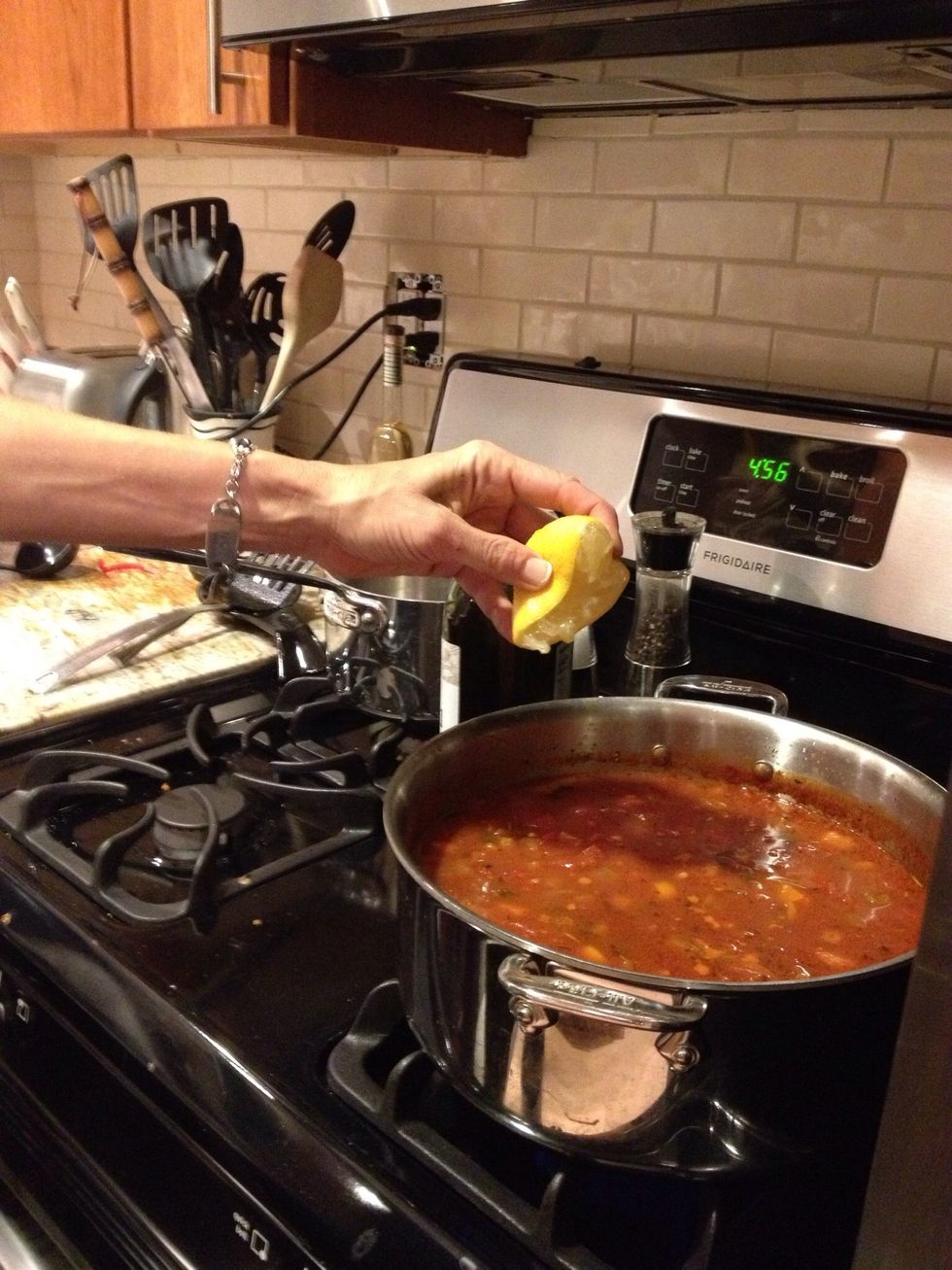 Fresh lemon. Just make sure you don't drop any seeds.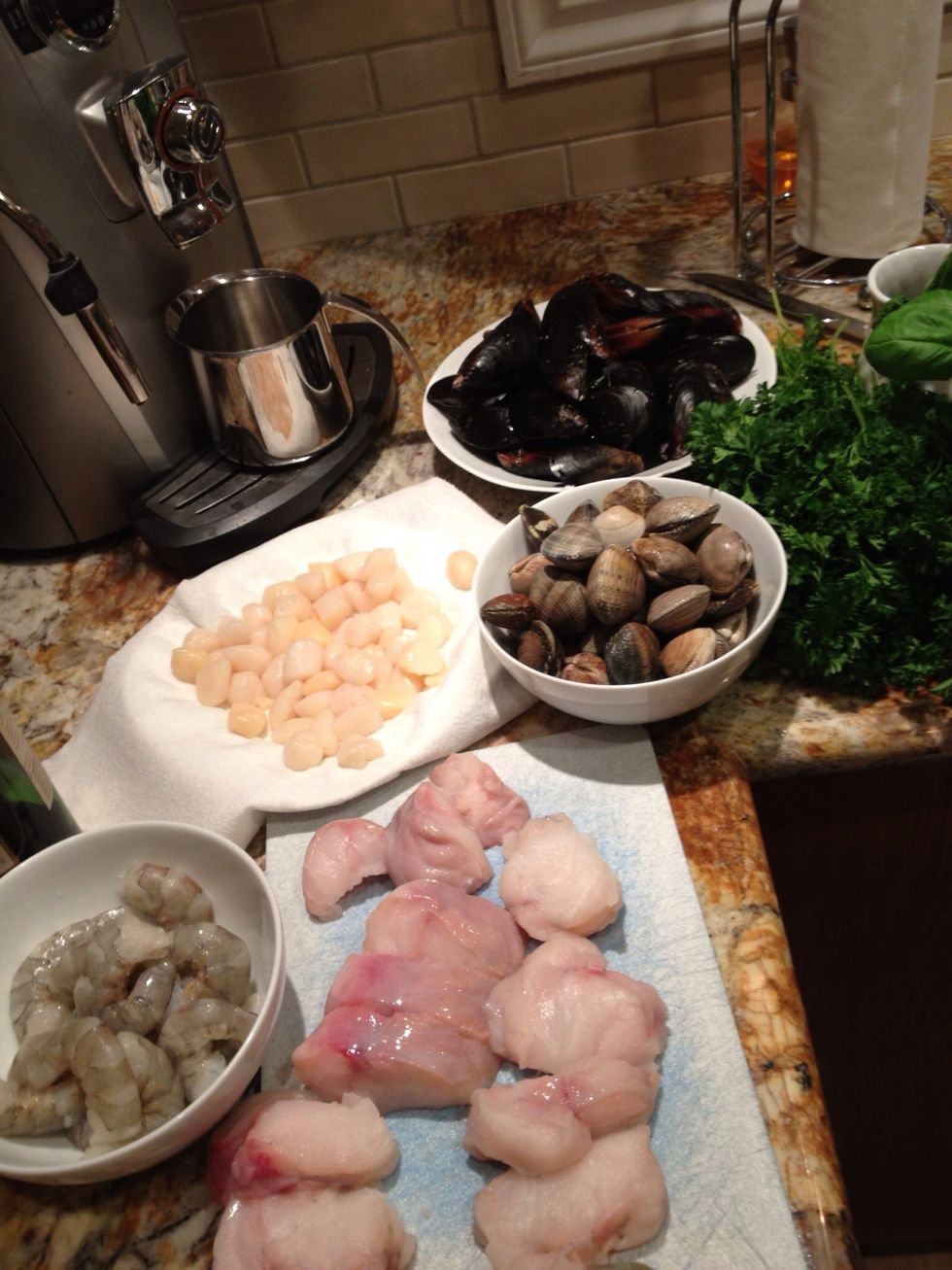 Clean and prepare seafood. The seafood doesn't take very long to cook so simmer sauce for a while and then add seafood 15 minutes prior to serving.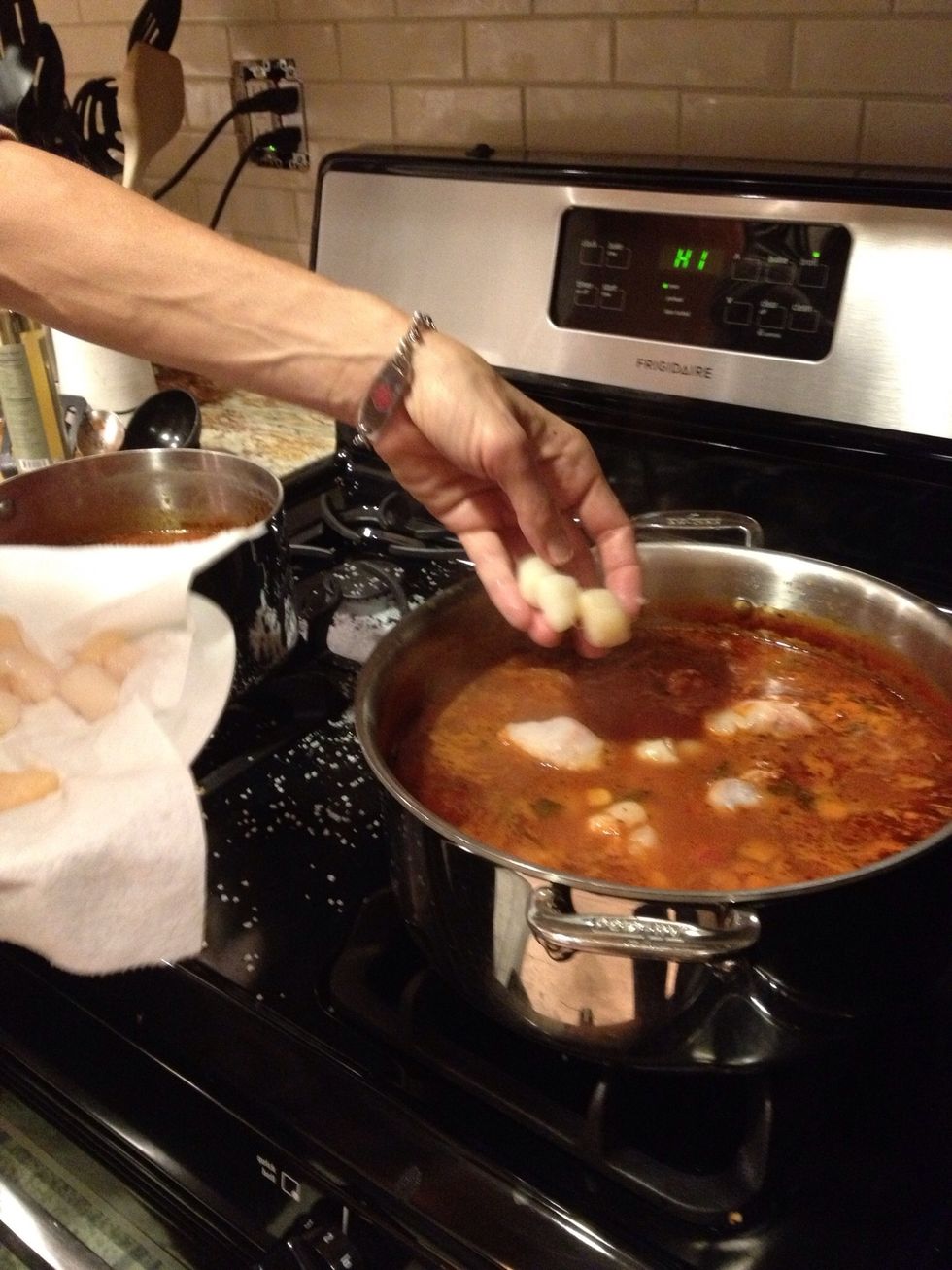 Start with fish then few minutes later add the scallops and shrimp followed by the shellfish.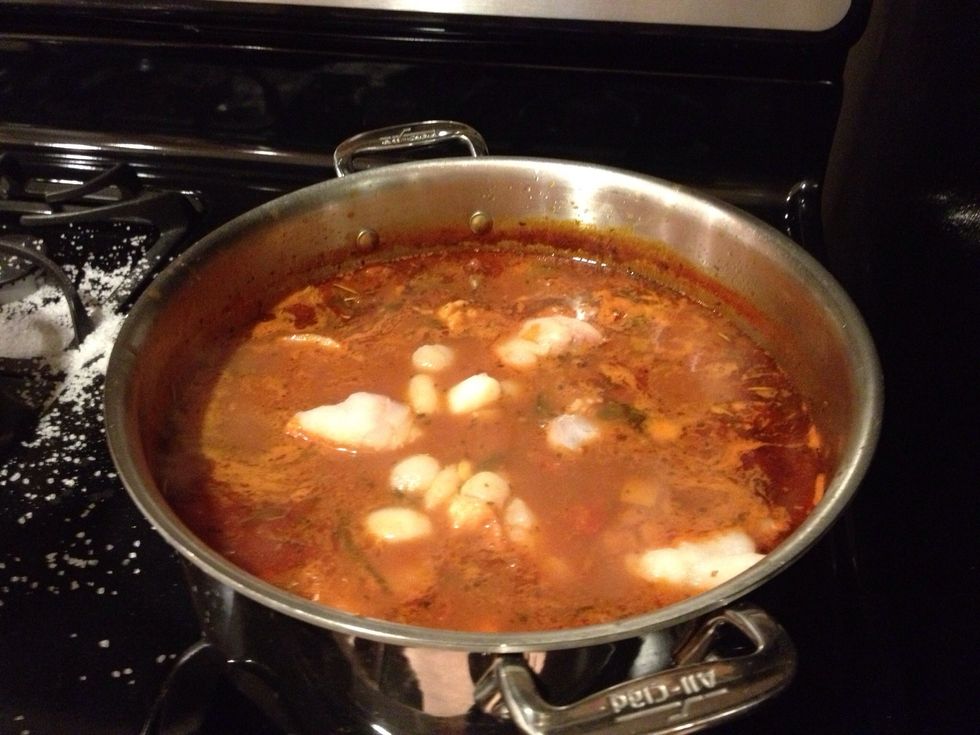 Only takes around 5 minutes don't overcook or seafood will be tough.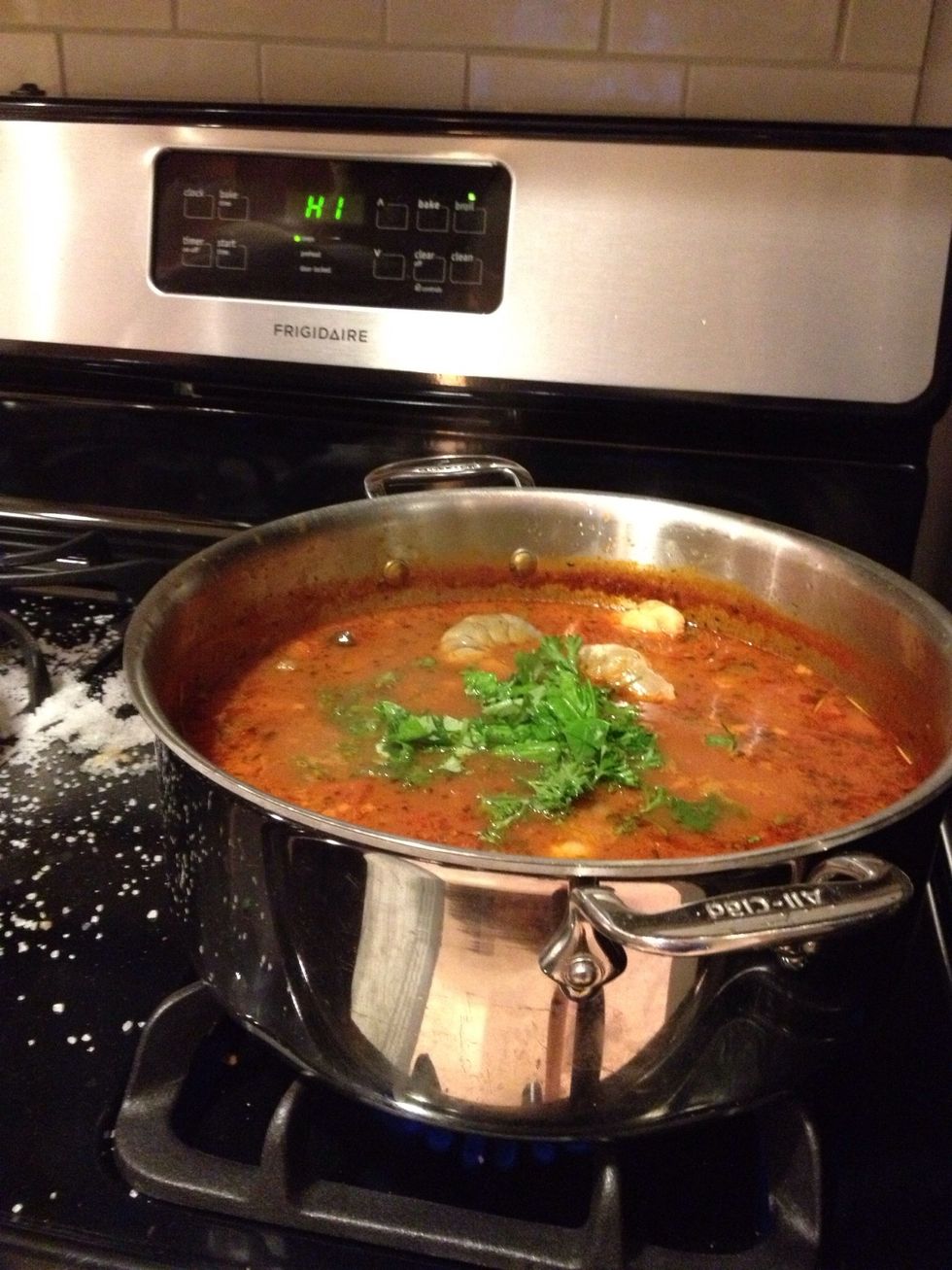 Add more fresh basil & parsley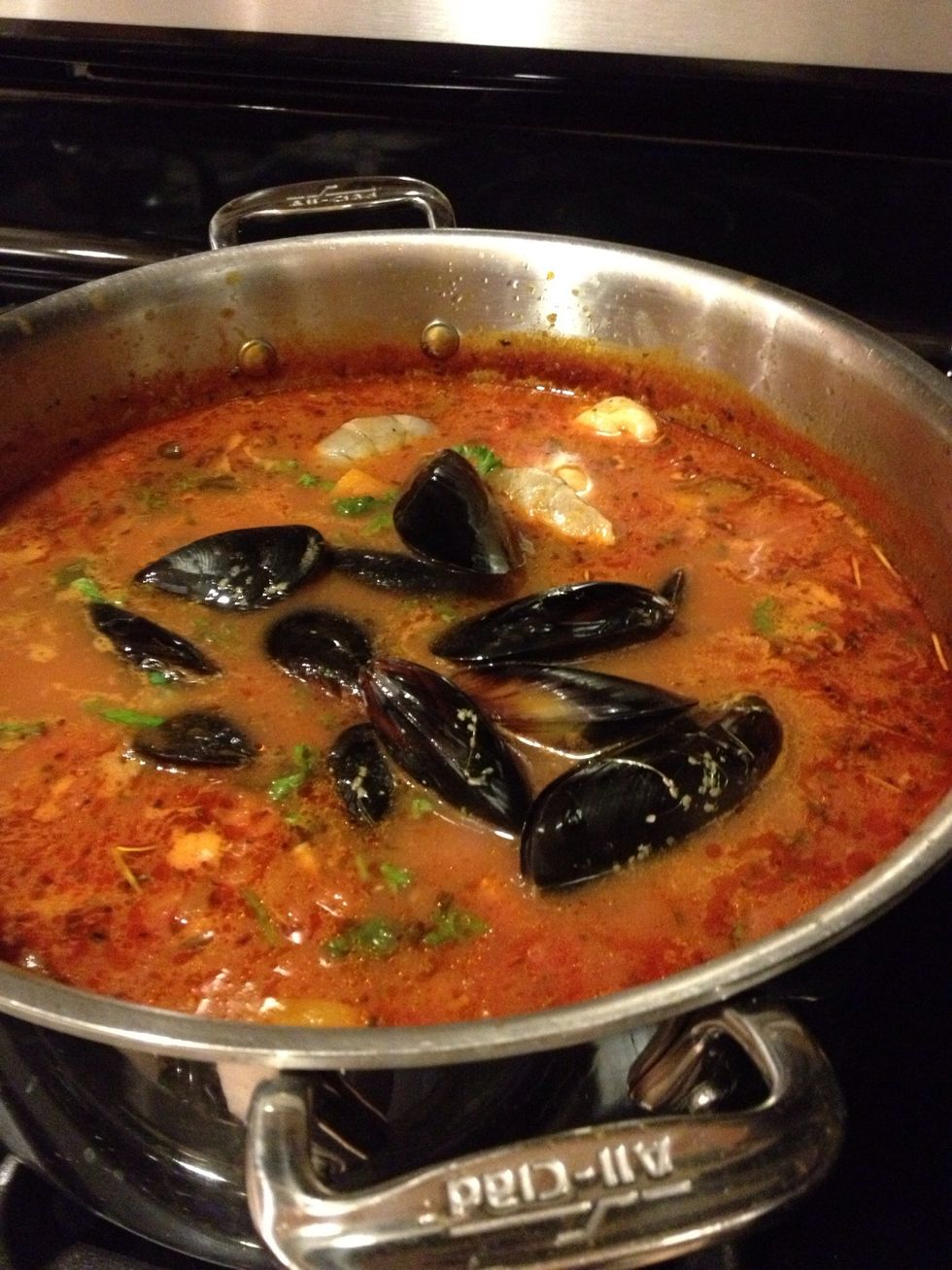 Cook until shells open, discard any shells that don't open.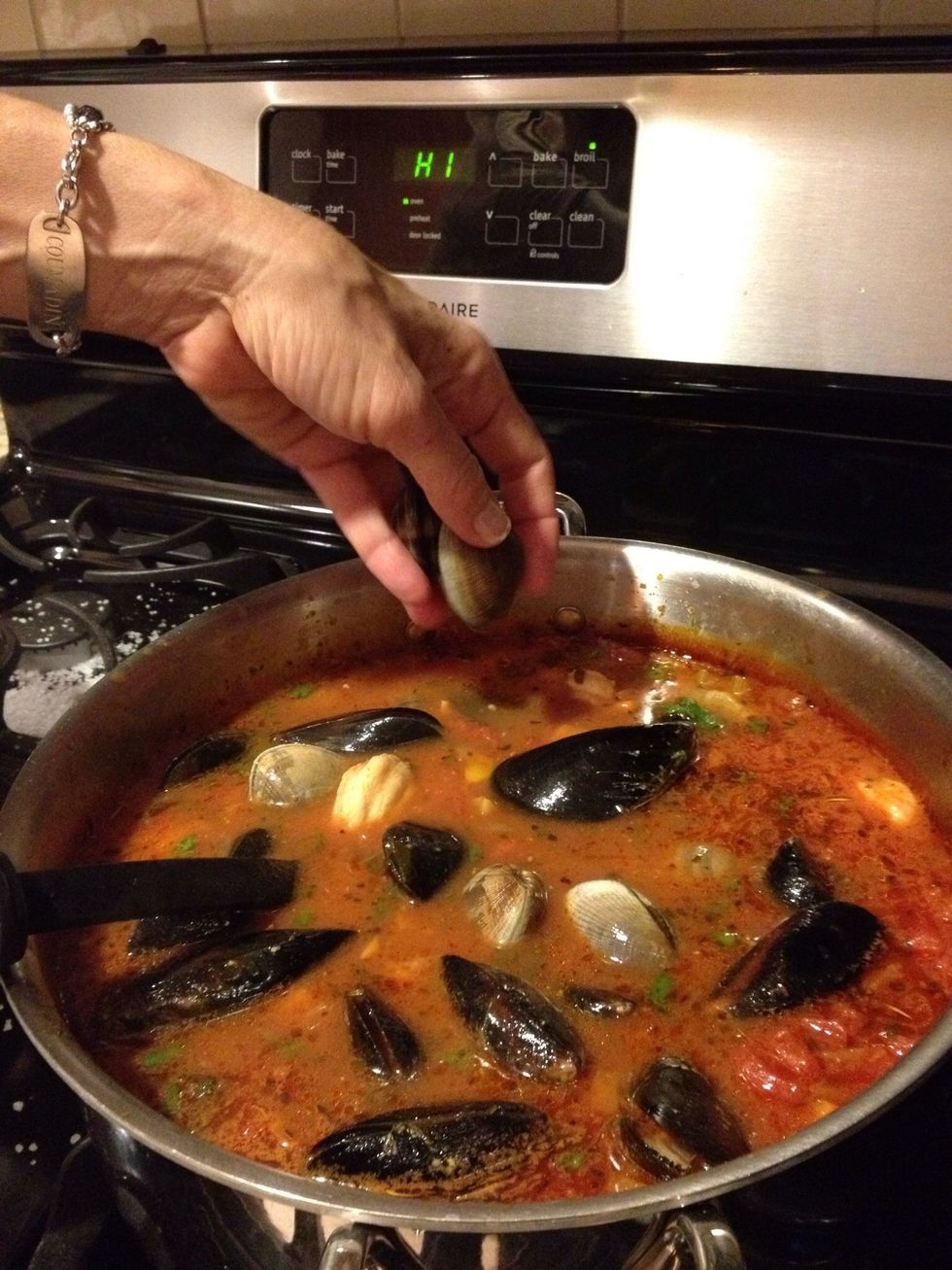 More seafood.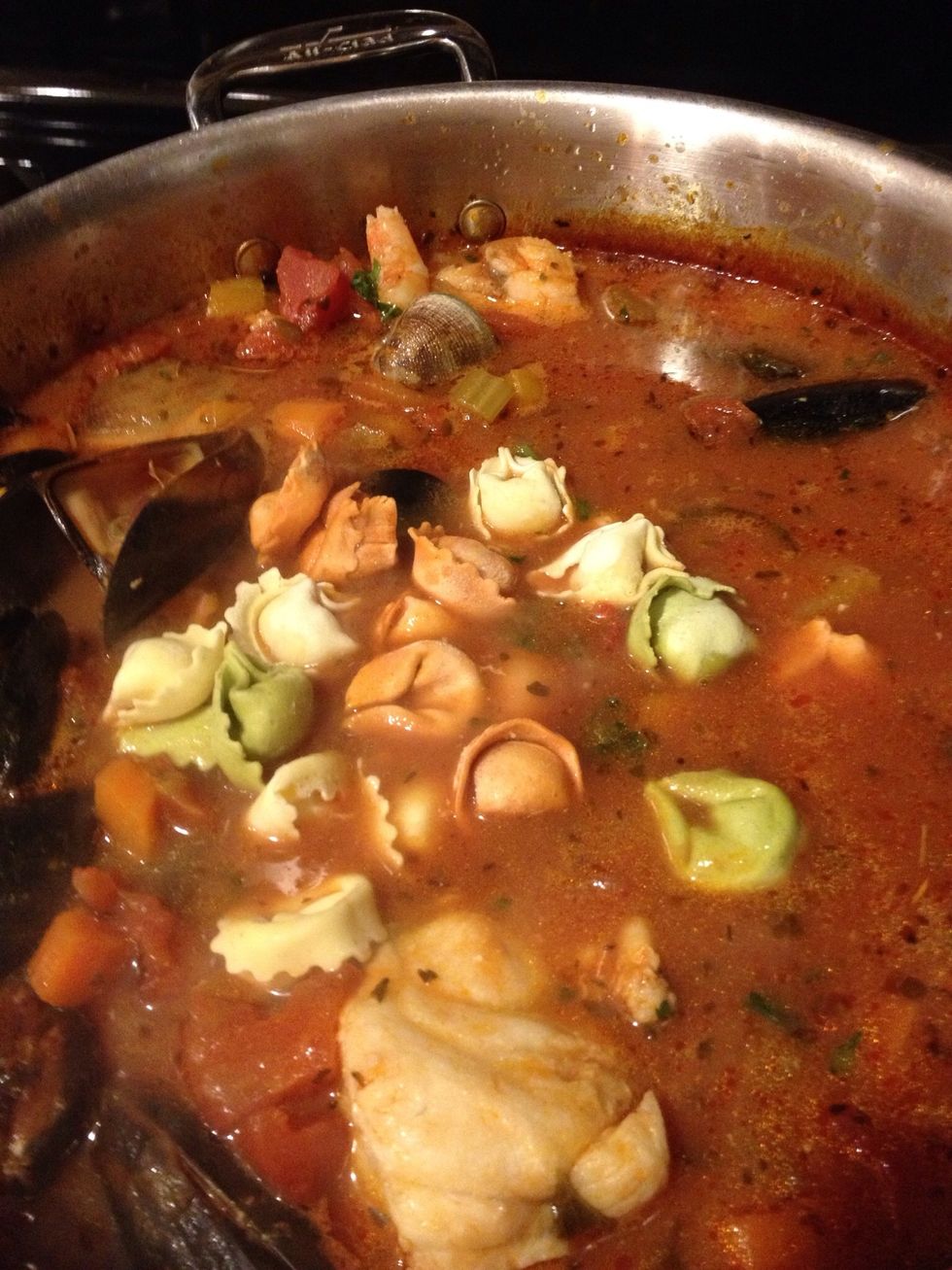 One year, mom had to stretch the recipe so she added cheese tortellini. We liked it so much, it's now part of the recipe. If you're cooking with leftovers in mind, only add enough pasta for this meal.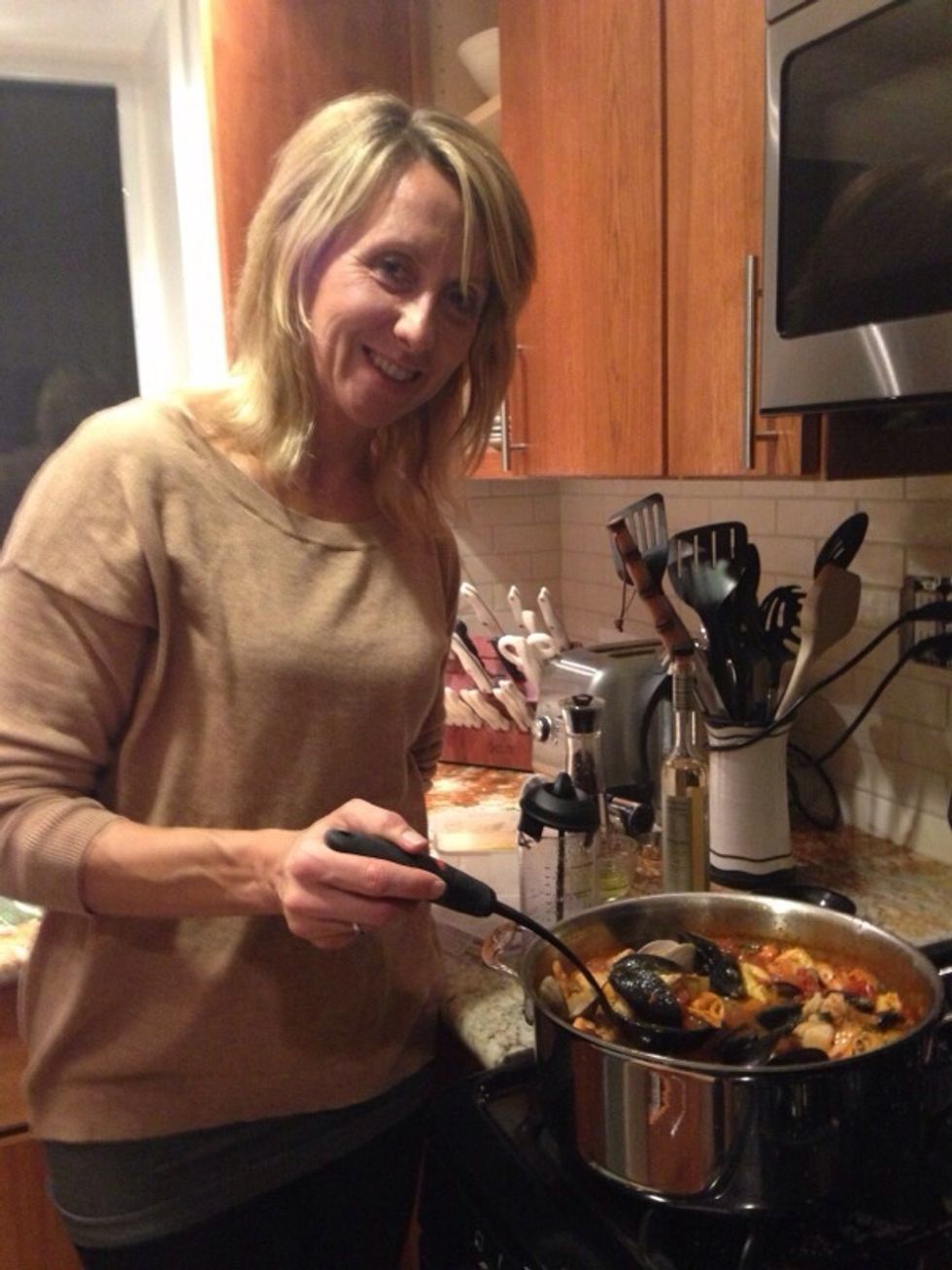 Here's my mom cooking up the Cioppino!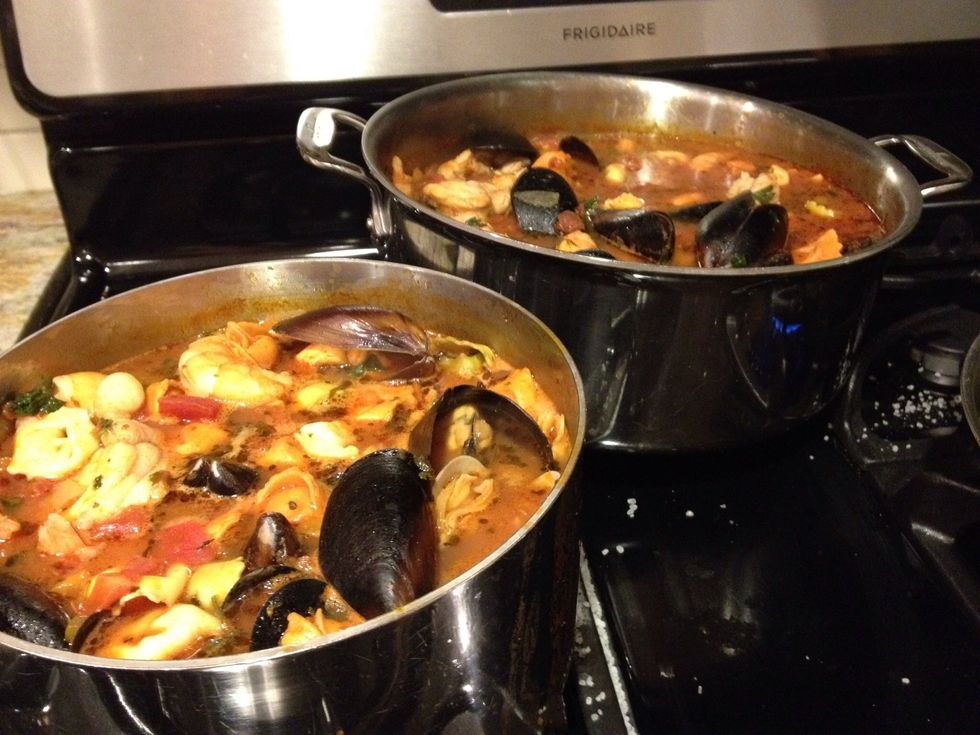 We divided for two pots so we could add in all the pasta and seafood.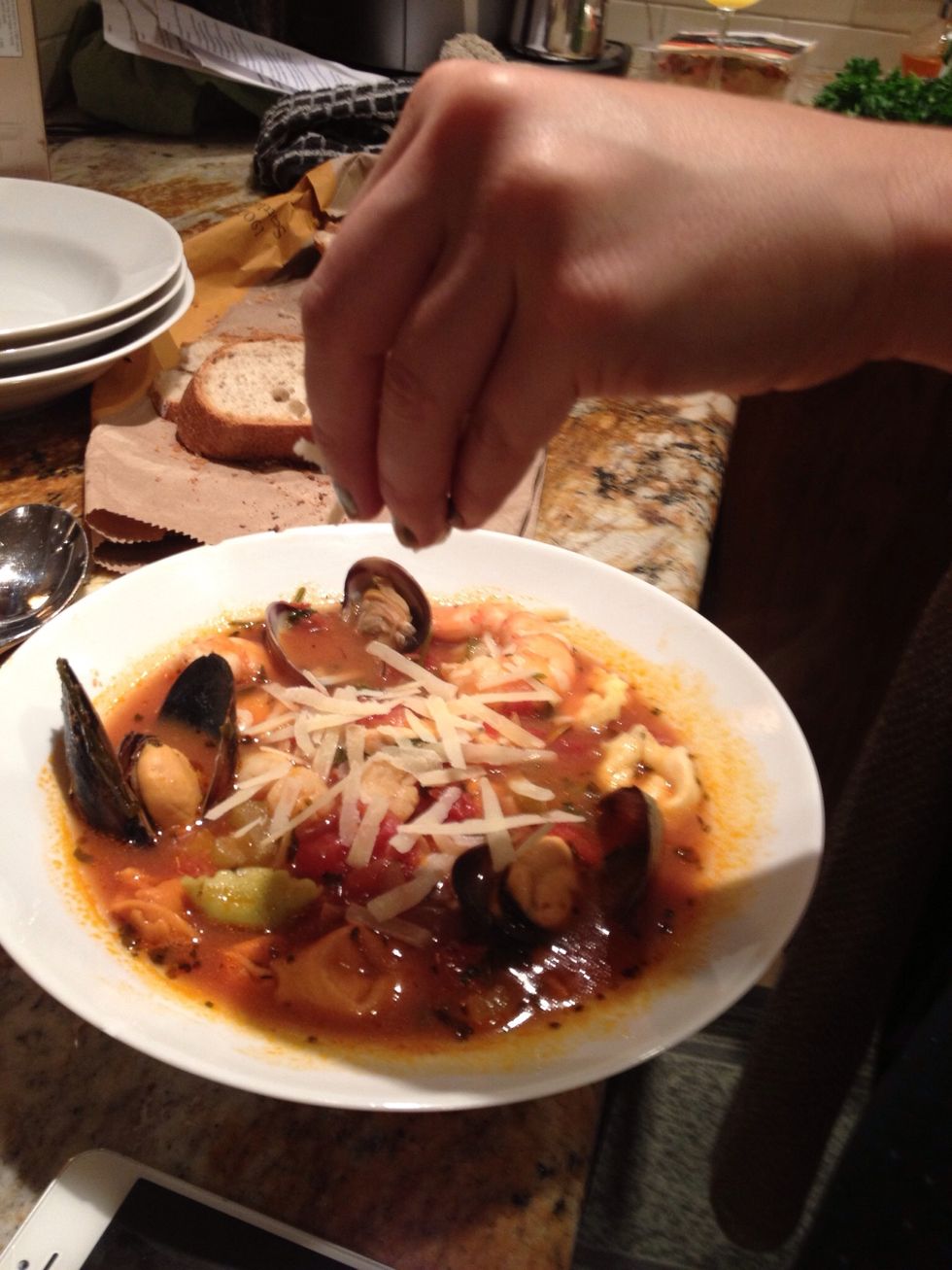 Garnish with fresh Parmesan cheese.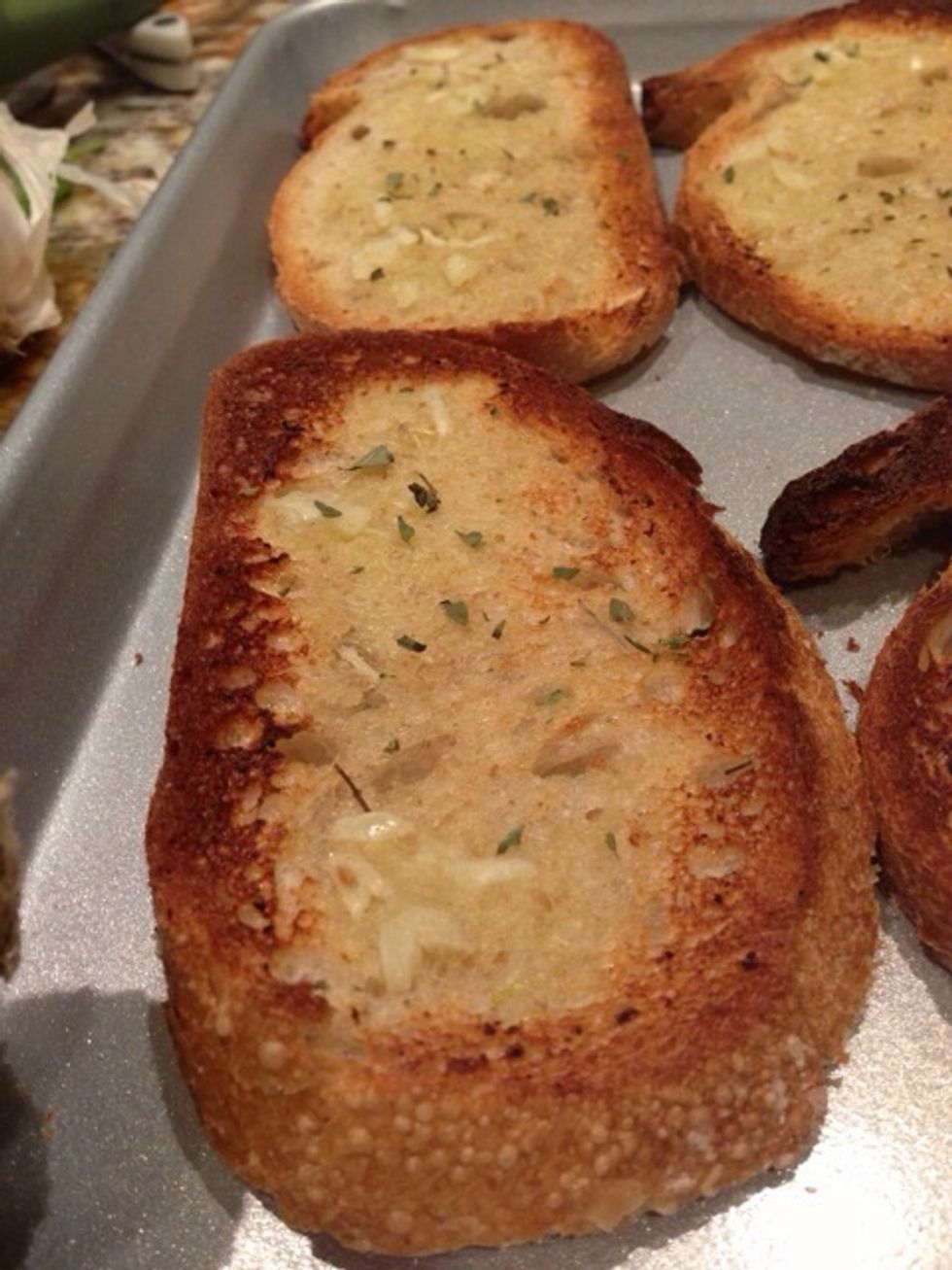 Make sure you have a garlic crusty bread, essential for dunking. We used Chez Fred's garlic bread guide.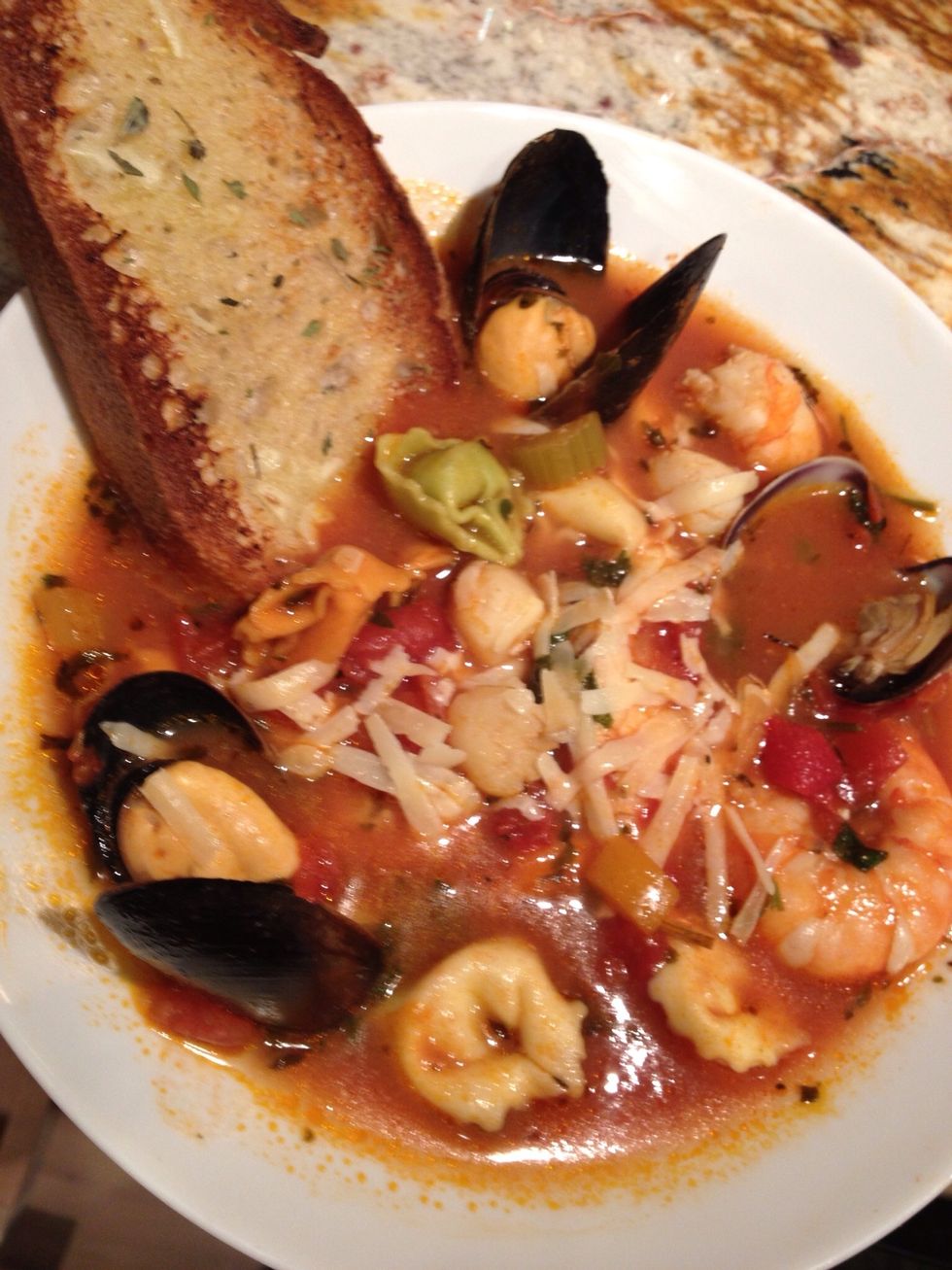 Salt & pepper to taste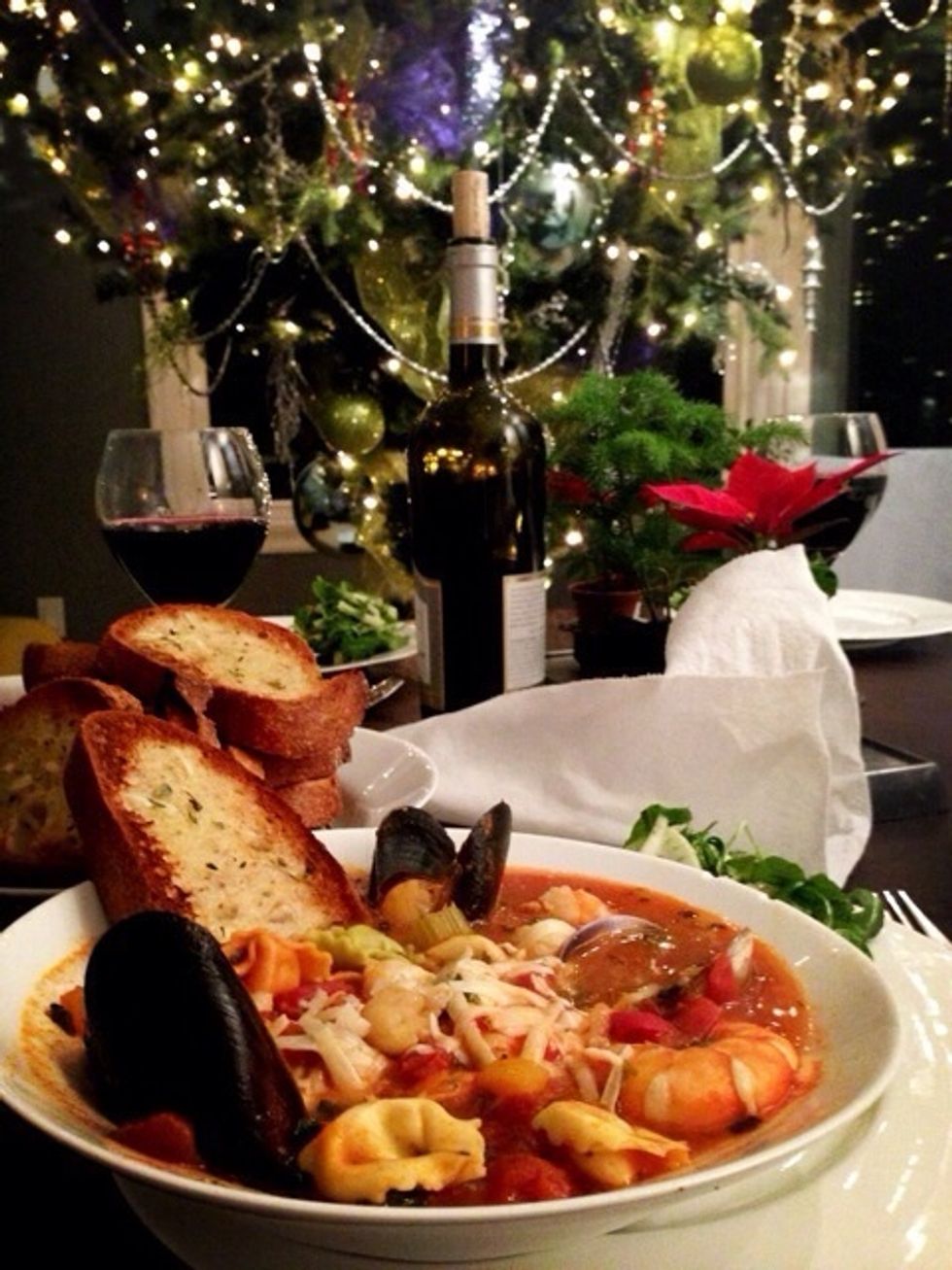 Serve with a fine wine and your favorite people!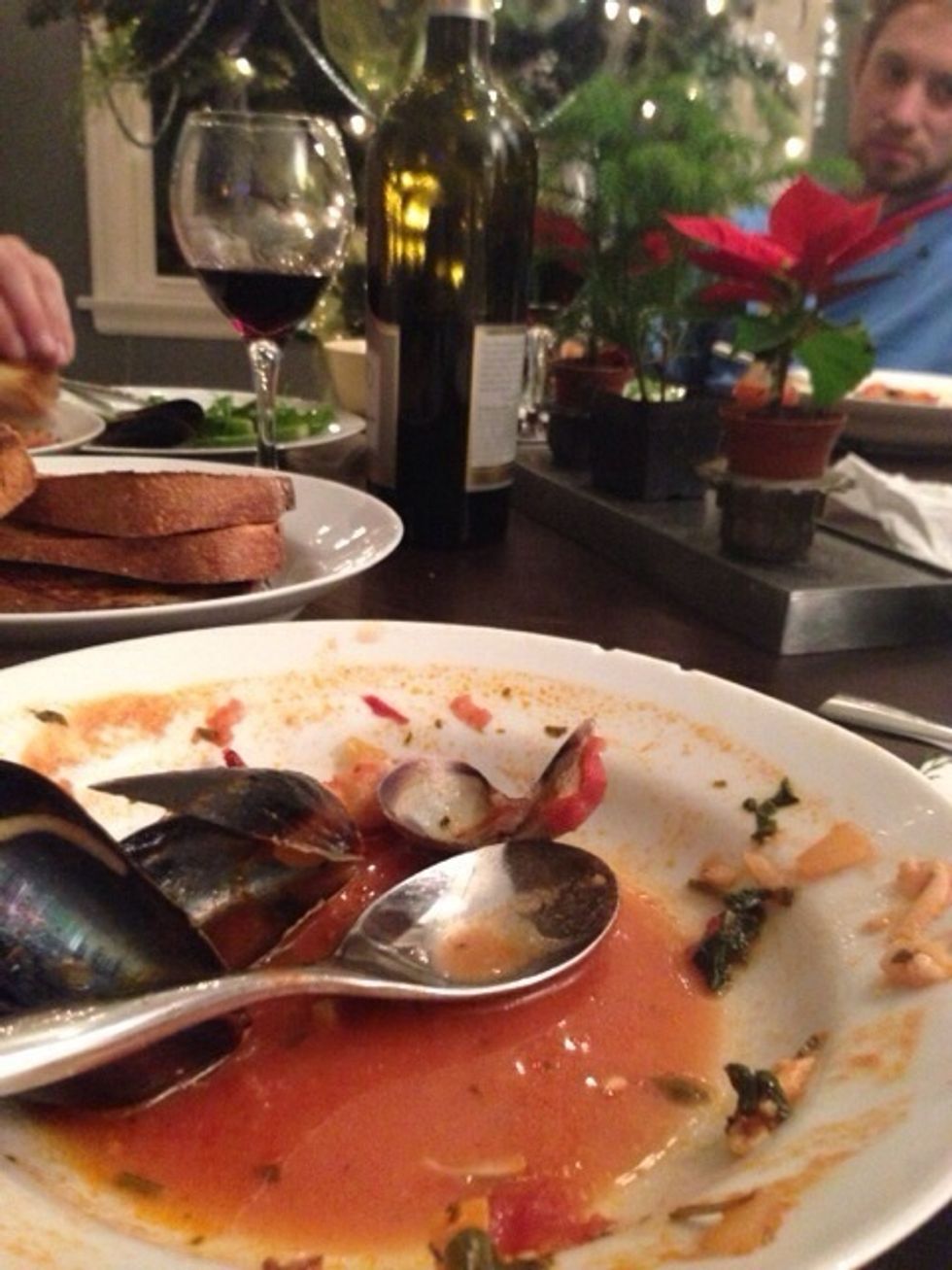 Success! I will be dreaming about this meal for the next year!
Olive oil
Onion
Garlic
Anchovies
Fennel bulb
Bell pepper
Celery
Carrot
Bay leaf
Crushed can tomatoes
Dry white wine or red wine
Tobasco
Worcestershire sauce
Vegetable broth
Lemon juice
Fresh parsley
Dried oregano and thyme
Fresh basil
Medium shrimp
Scallops
Mussels
Clams
Monkfish or halibut
Cheese tortellini
Parmesan
Crusty bread
Clam juice