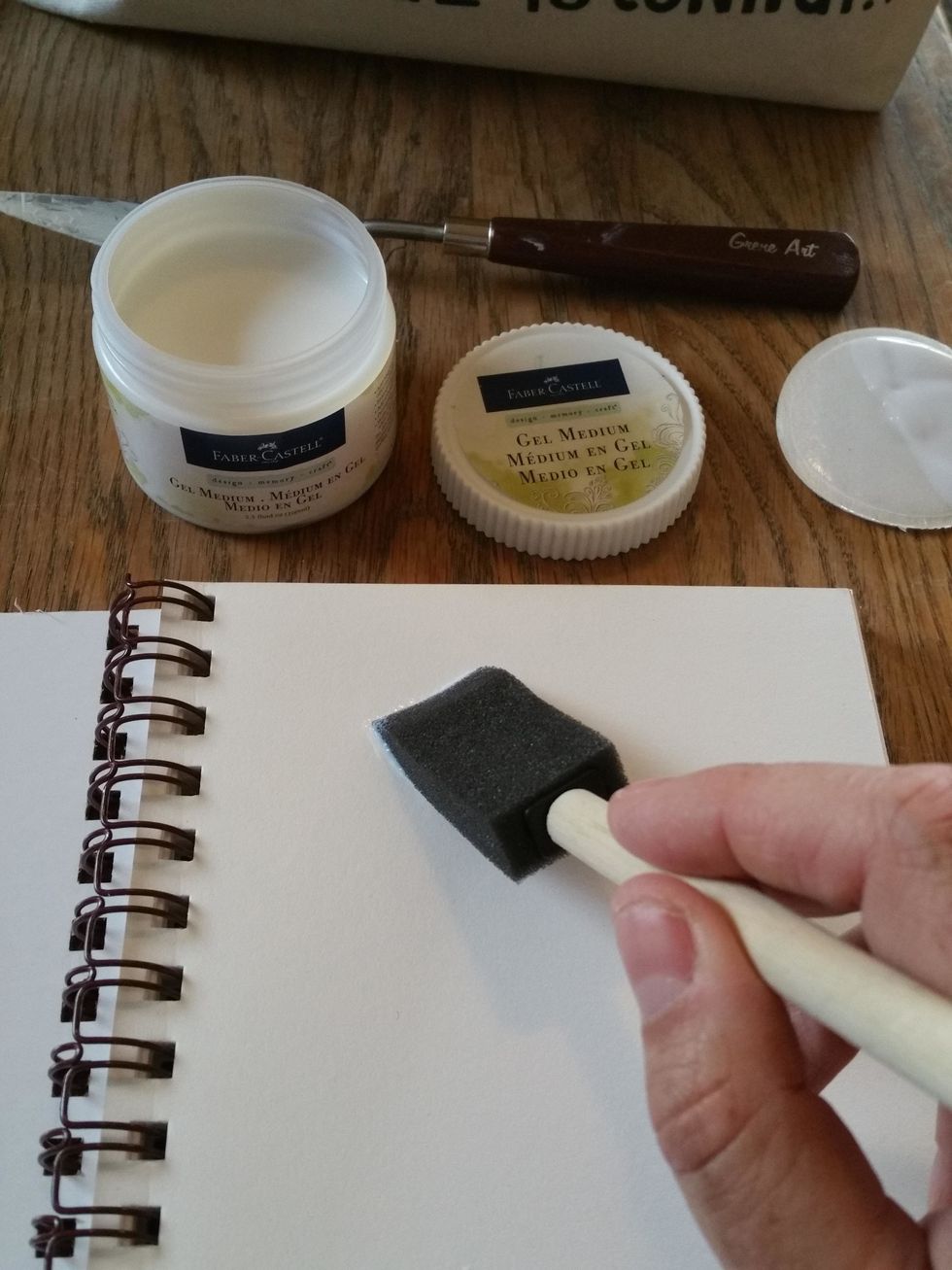 I have used a Mixed Media Art Journal book. And added Gel Medium to the page.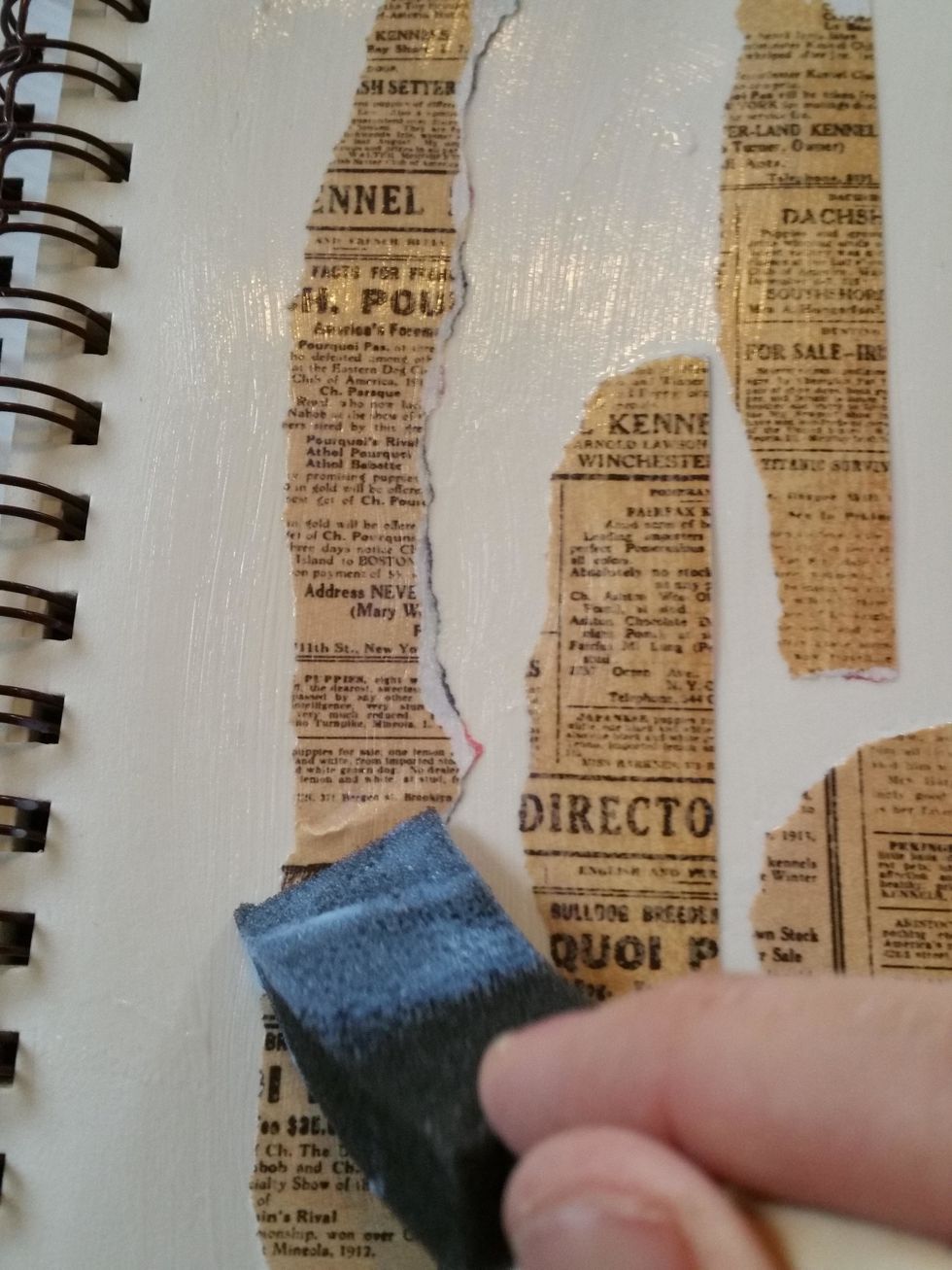 I make some long paperstrips from pattern paper, and place them vertical on the page. I use Gel Medium to seal them.
I also take some pieces of washi tape an place some of them vertically and some horizontally. Got inspired to make it this way from a Art Journal class by Linda Brun.
I used a thin layer of gesso over the page.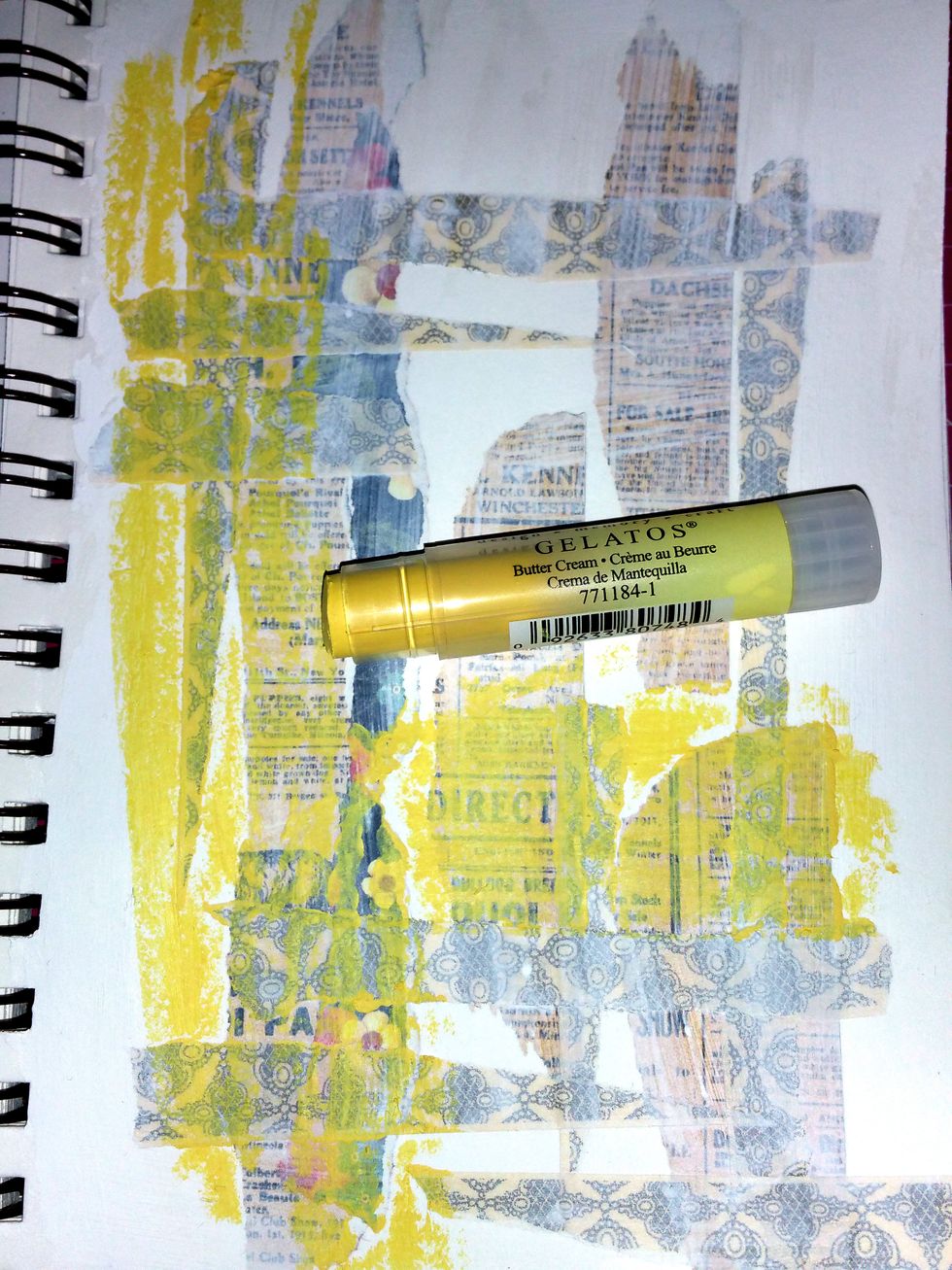 I added some lines with yellow Gelatos from the pastel set.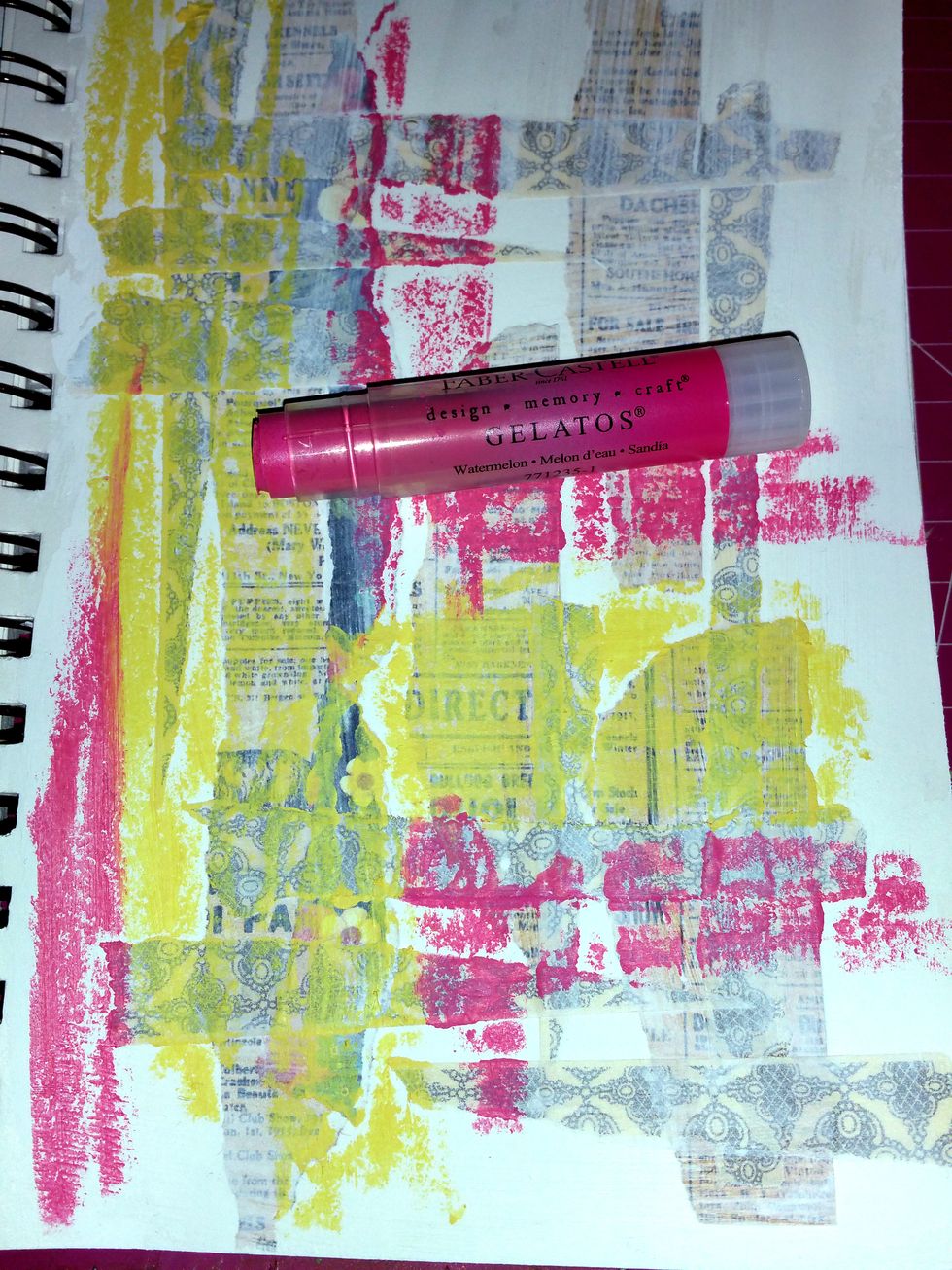 Then some of the pink gelatos. Remember to let it dry after each layer ;)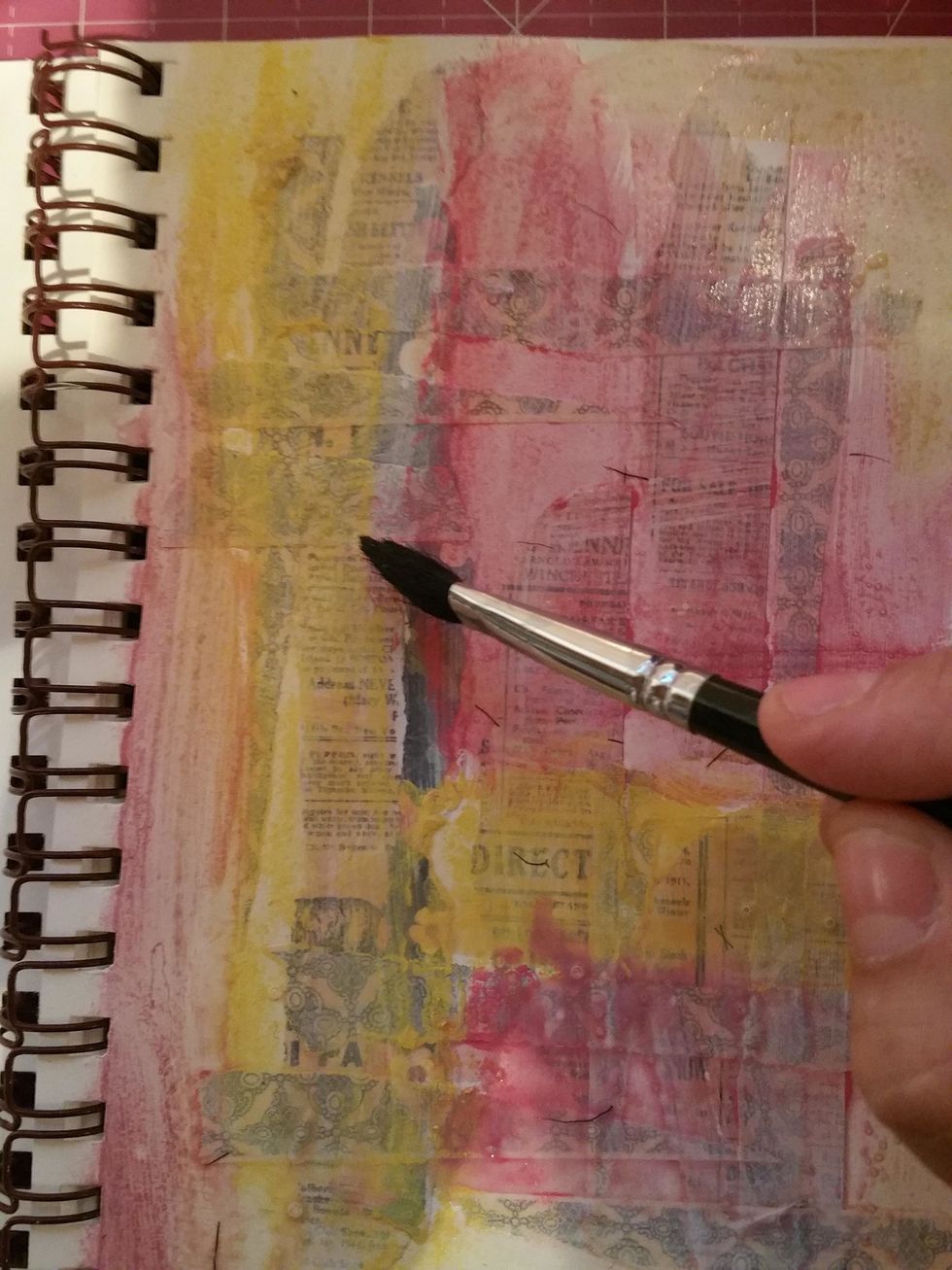 Then I go over it with some water. It will seal the colors. Gelatos are really great. And is so easy to use.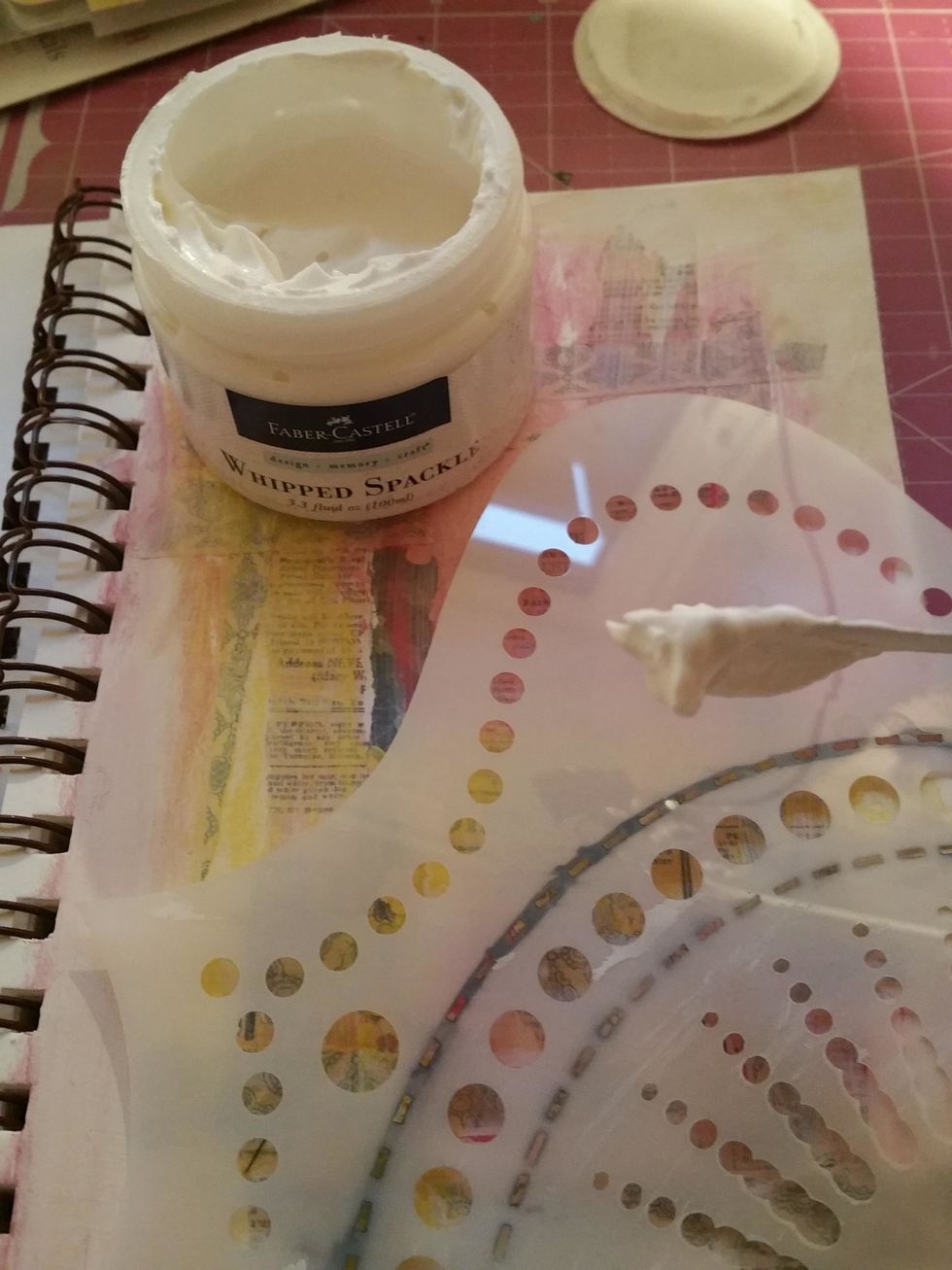 I had never used the Whipped Spackle before. But it was great. It`s like a heavy gesso. And it was so niceto use with a stencil.
Take a look at how great it turned out. Lovely structure.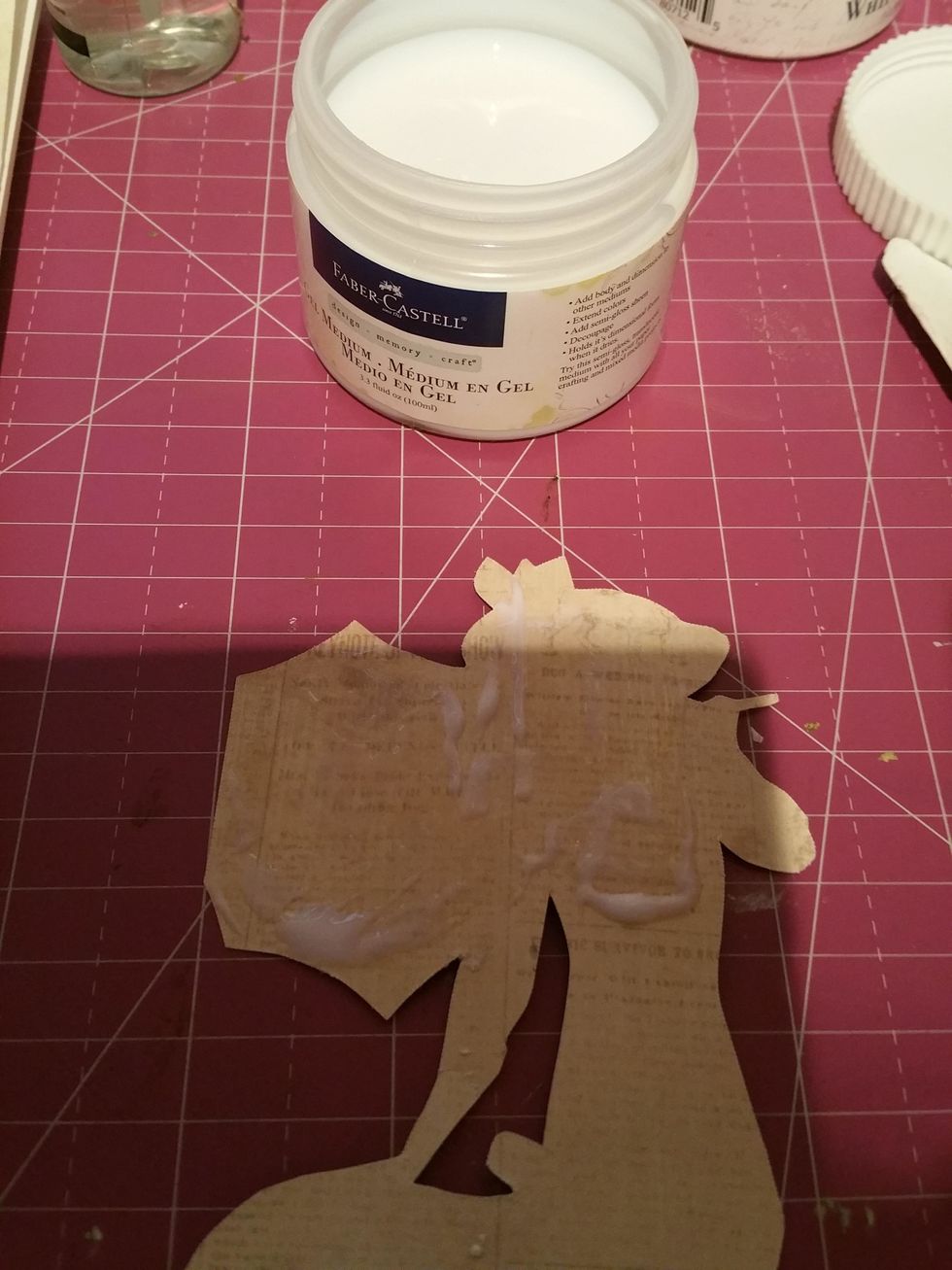 I cut out an image from a pattern paper, and added some gel medium to it.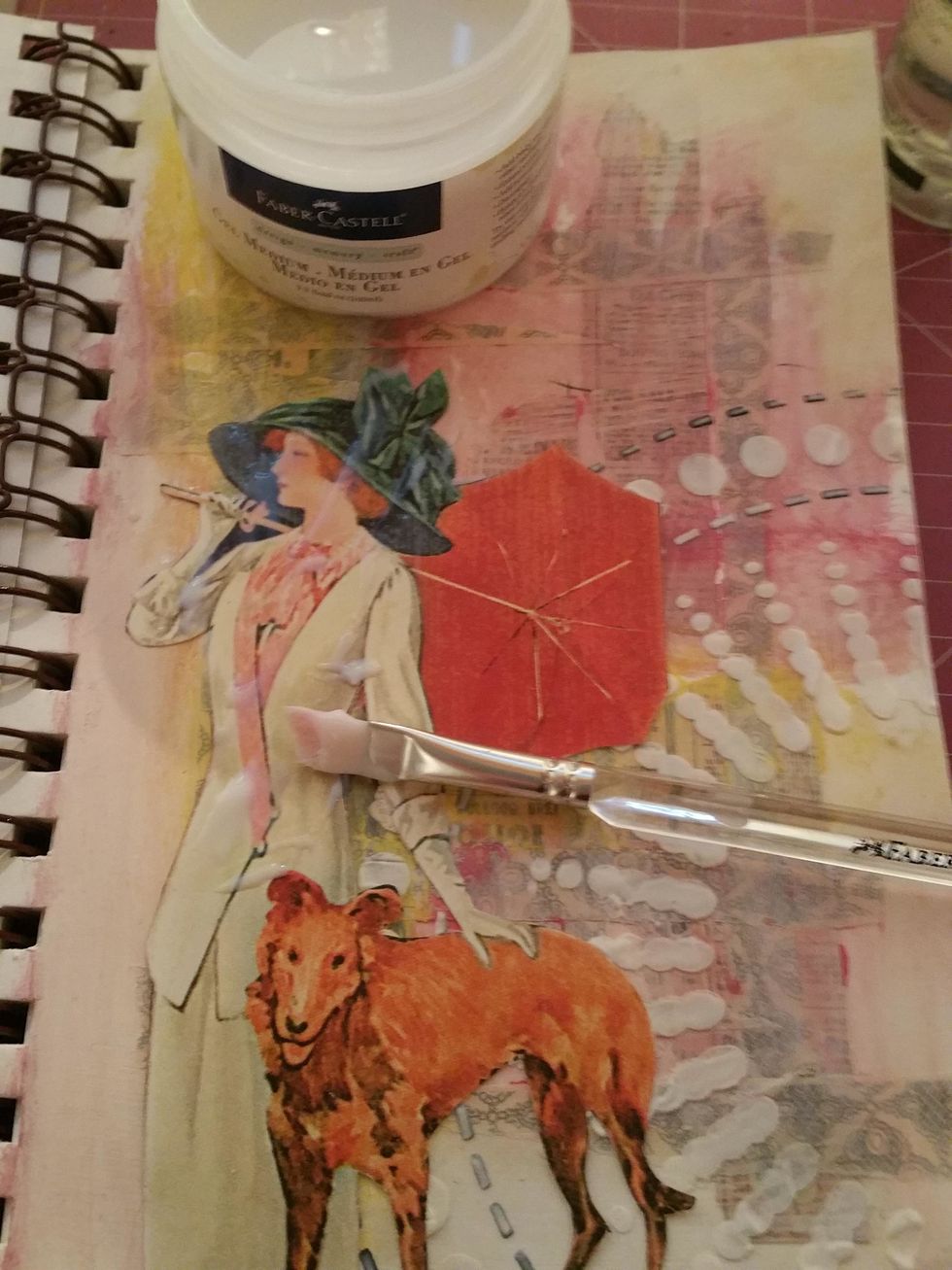 Then I placed the image on the page and sealed it with gel medium.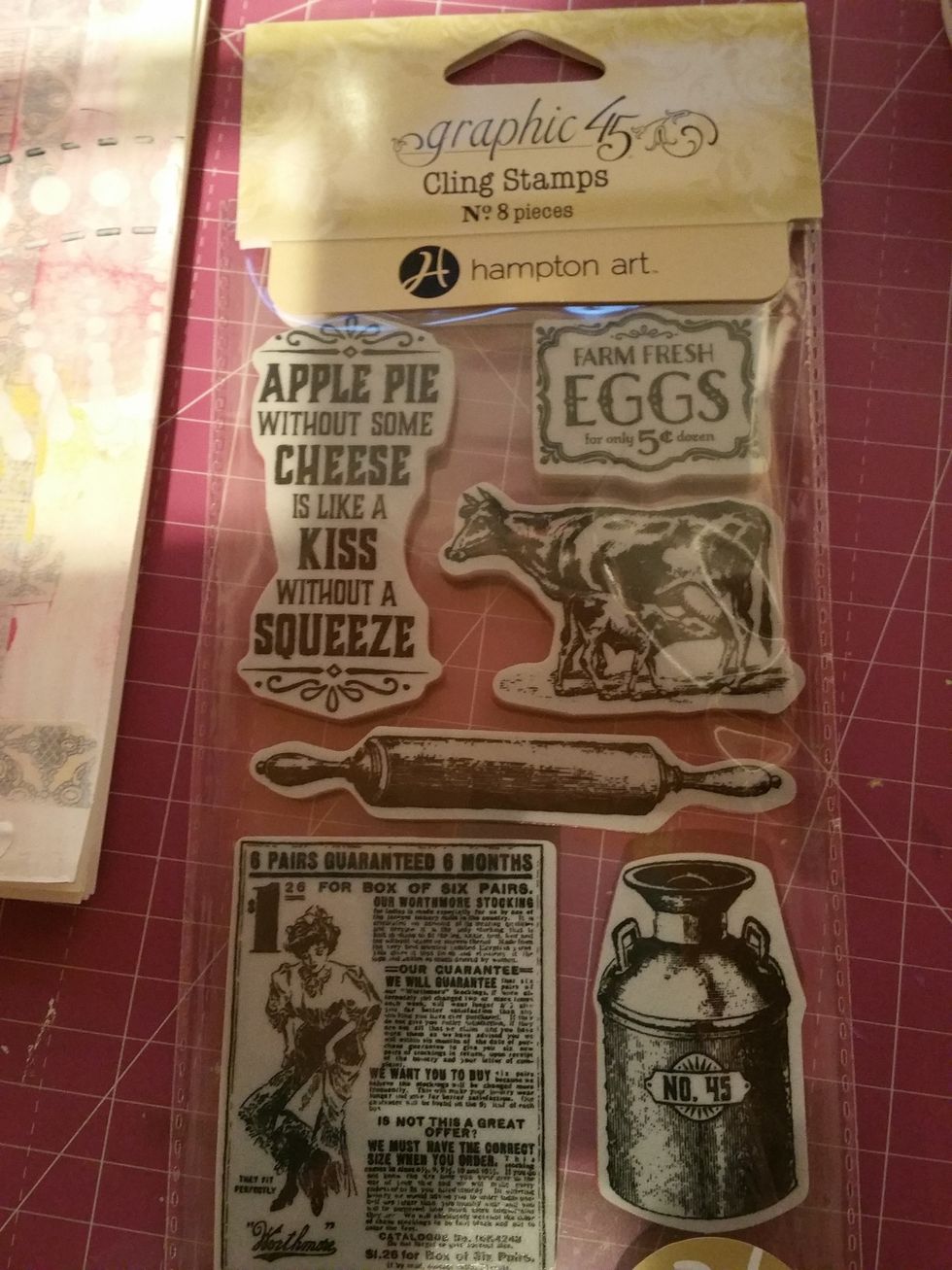 I love using cling stamps for the background. Here I have used the Home sweet Home stamps from Graphic45.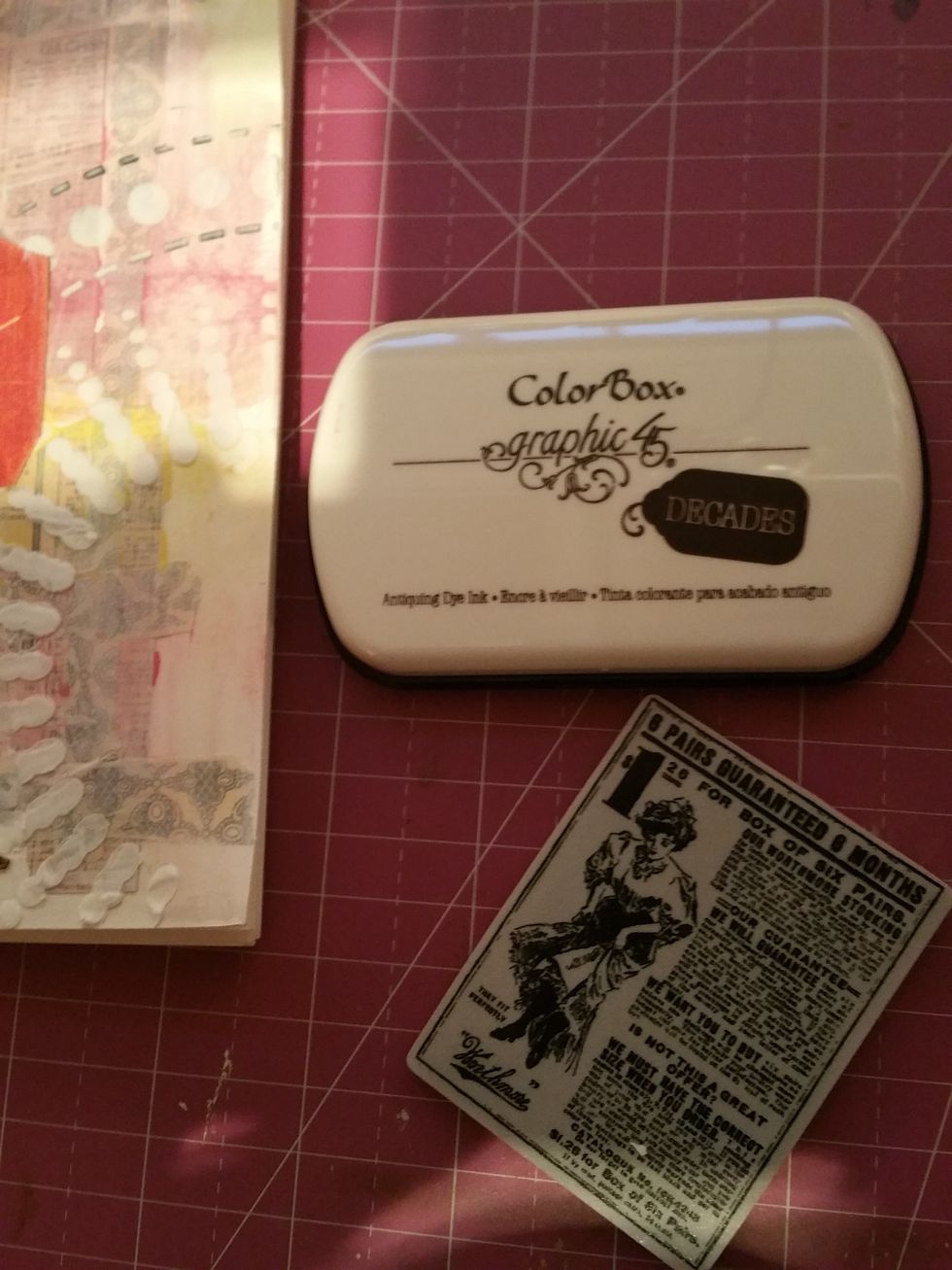 I used the Photogenic decades ink from Color Box and Graphic45.
Here you can see the look of the page after the use of stamp.
I don`t use an acrylic block when I add the stamp. I like the random look it makes.
I loved how it turned out when I used it over the Whipped Spackle. Look at that dimension!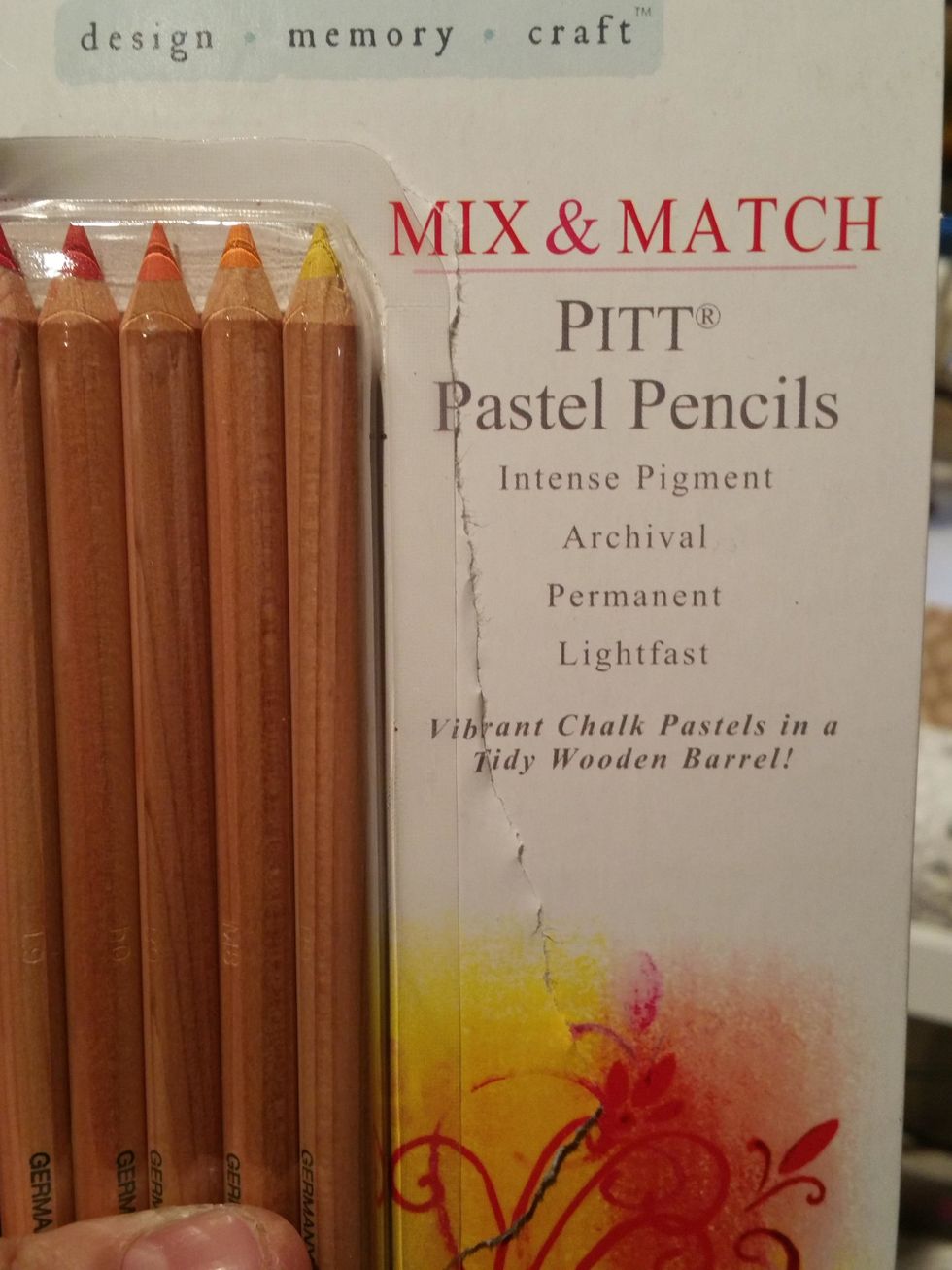 The Pastel pencils from Faber Castell are great to use for doodles.
I often draw with the left hand (I am right handed) to make the doodles look more random and maybe childish.
This is how it look like when my doodling is done. Sometimes I write words and letters too.
I added a text from the Graphic45 cardstock stickers: " Raining cats & dogs". On top I use a layer of gel medium.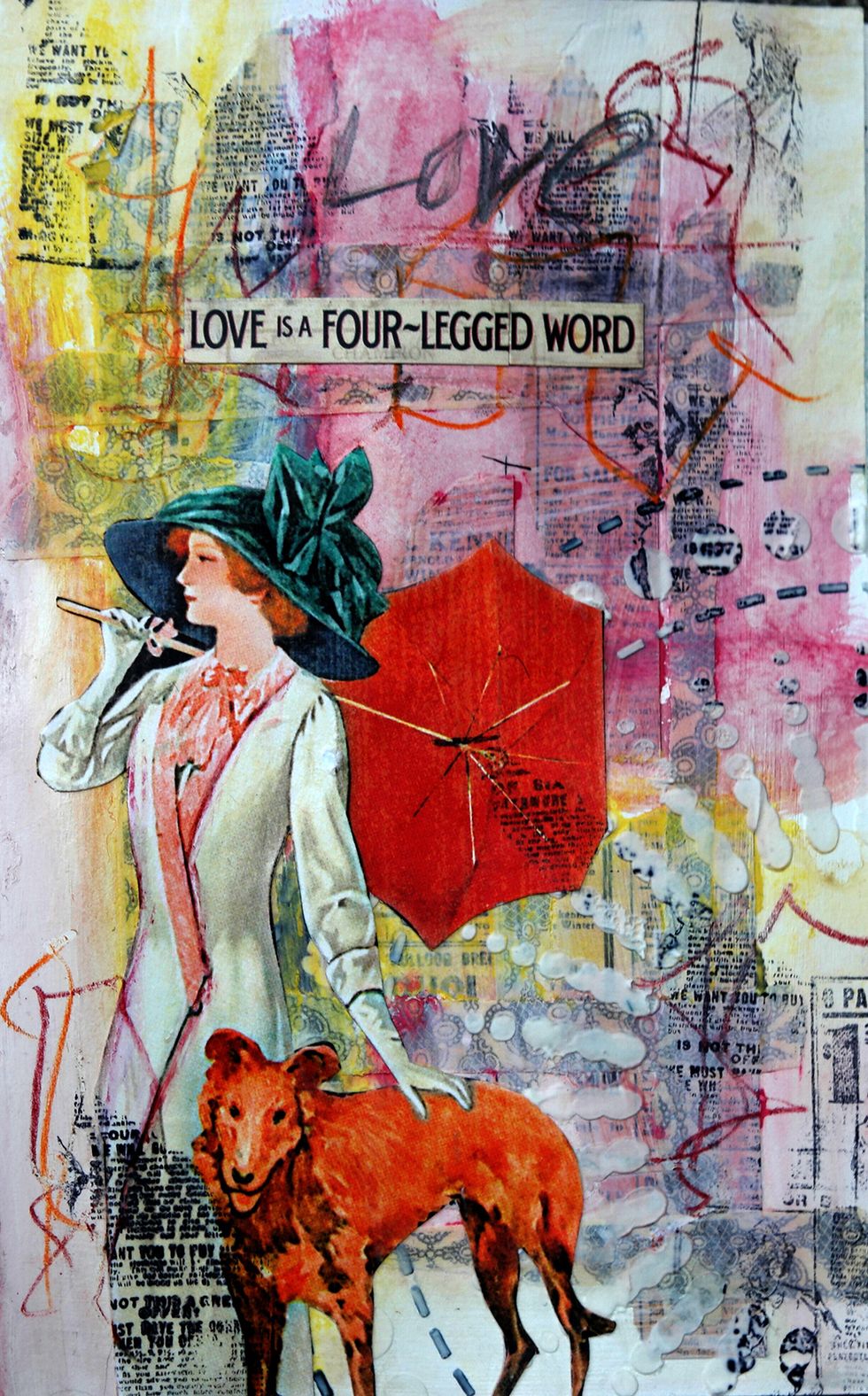 The finished page. Hope you enjoyed my tutorial. Have a nice day.
Graphic45 Washi tape set #4500843
Cardstock stickers Raining cats & dogs #4500975
Raining Cats & Dogs collection- Well Bred #4500965
Faber Castell Mix & Match Pastel pencils #770180
Faber Castell Whipped spackle #770318
Cling stamps Home sweet home 2 #IC0333S
Raining Cats & Dogs collection-Cat`s Meow #4500957
Color Box/ Graphic45 Dye ink #41001 Photogenic
Faber Castell Gelatos Pastels #770168
Faber Castell Gel Medium #770303