First of all I use some gesso on the background. Not a very thick layer.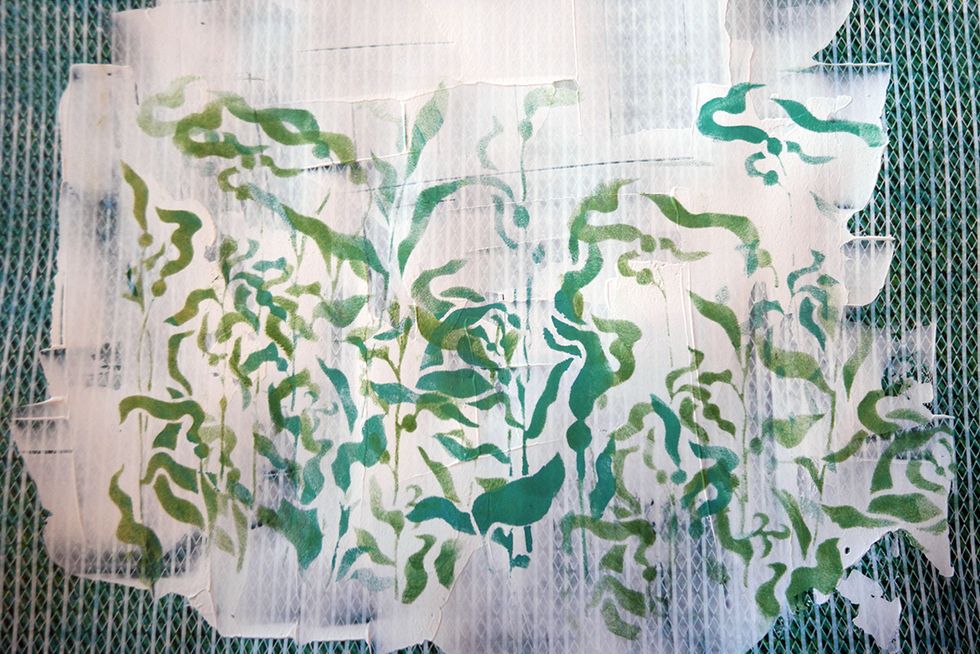 When the gesso is dry, I used a stencil and some chalk fluid ink pads to make the blue/green pattern.
I colored some cheesecloth with some green and teal glimmer mist.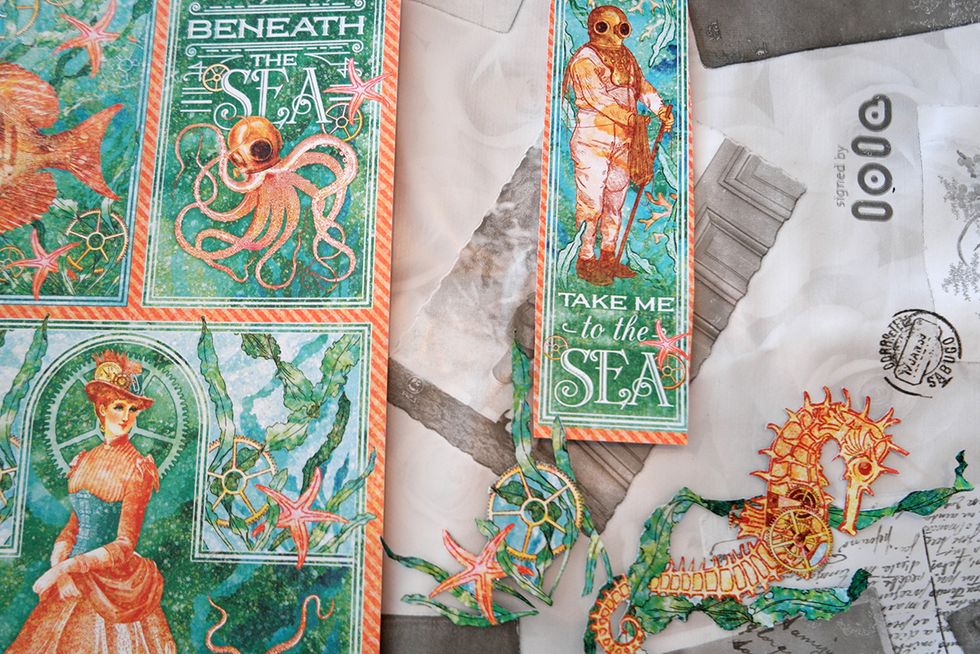 I have used the new collection: Voyage beneath the sea from Graphic45, and cut out some of the images.
I also fuzzy cut my pictures. I always do this on my layouts.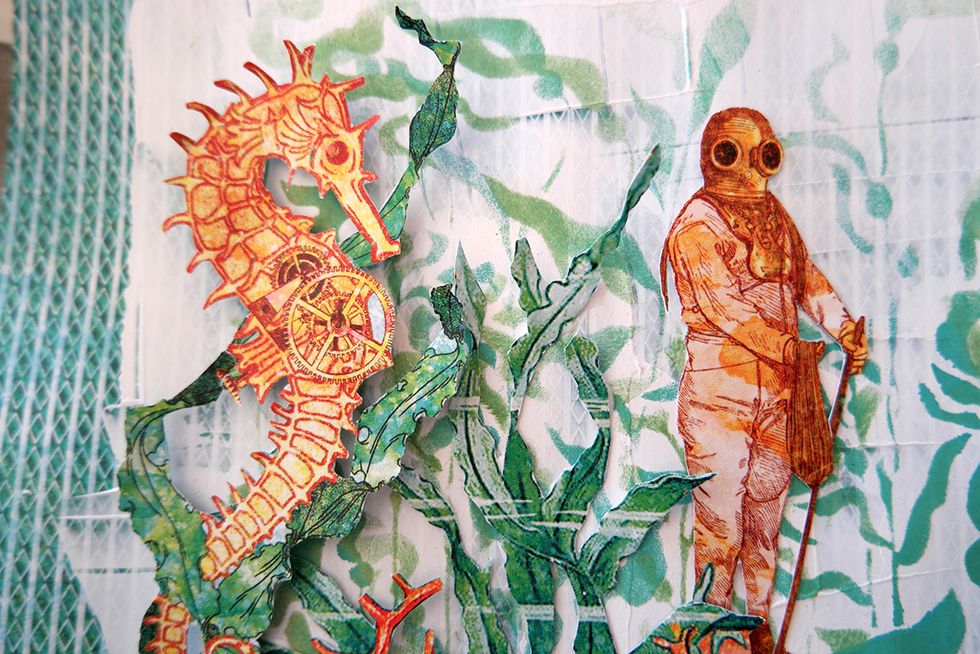 I add the images to the background. Some of them I glued directly flat to the background , and others I used different layers of 3D glue dots.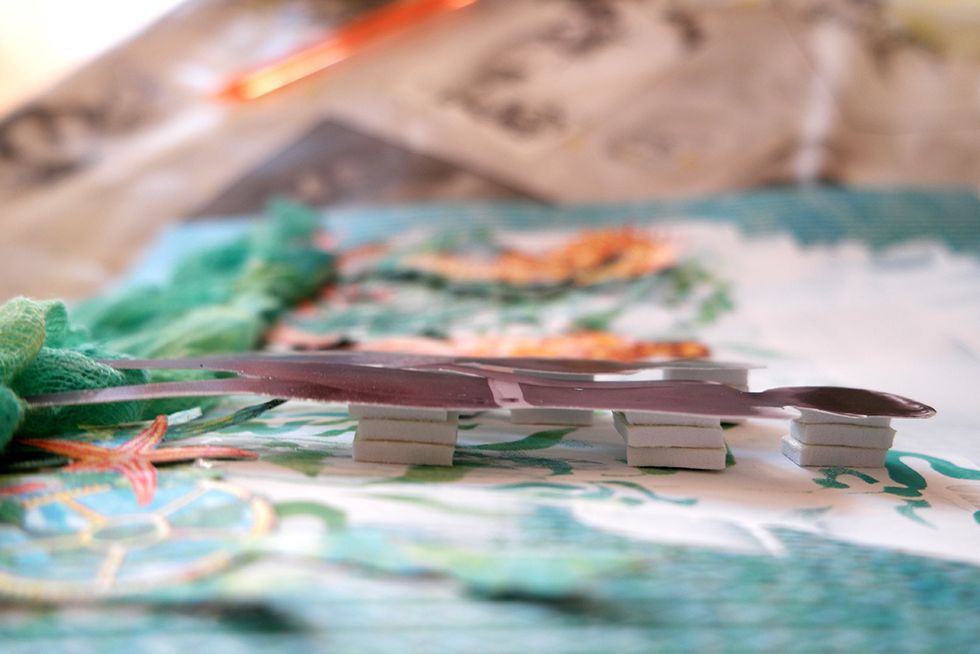 I used lots of layers of 3D glue dots under the pictures of my children, so that it looks like they are standing in front of everything else.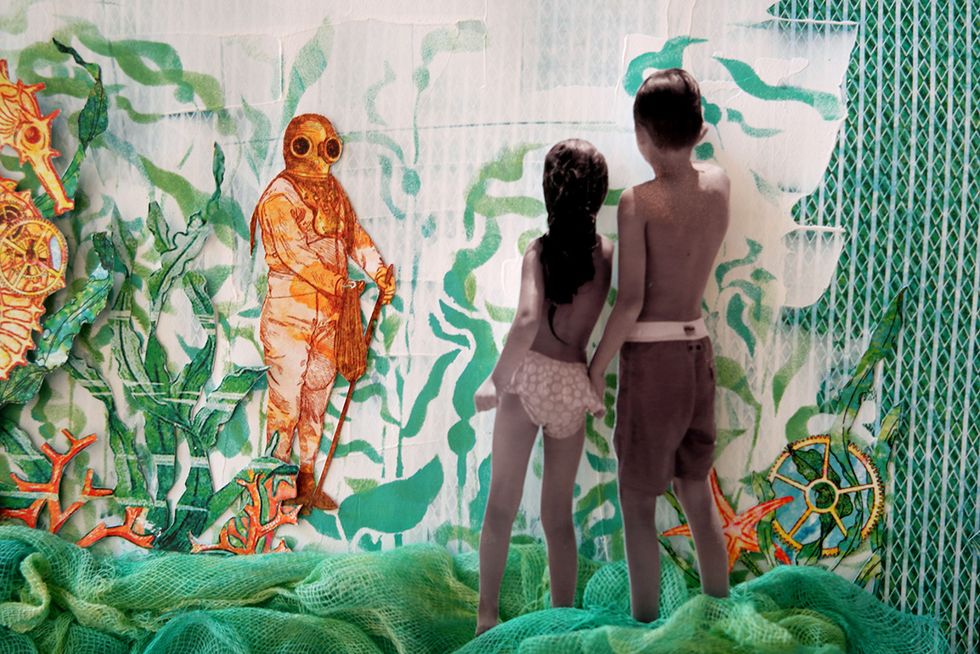 Here you can see how it turned out.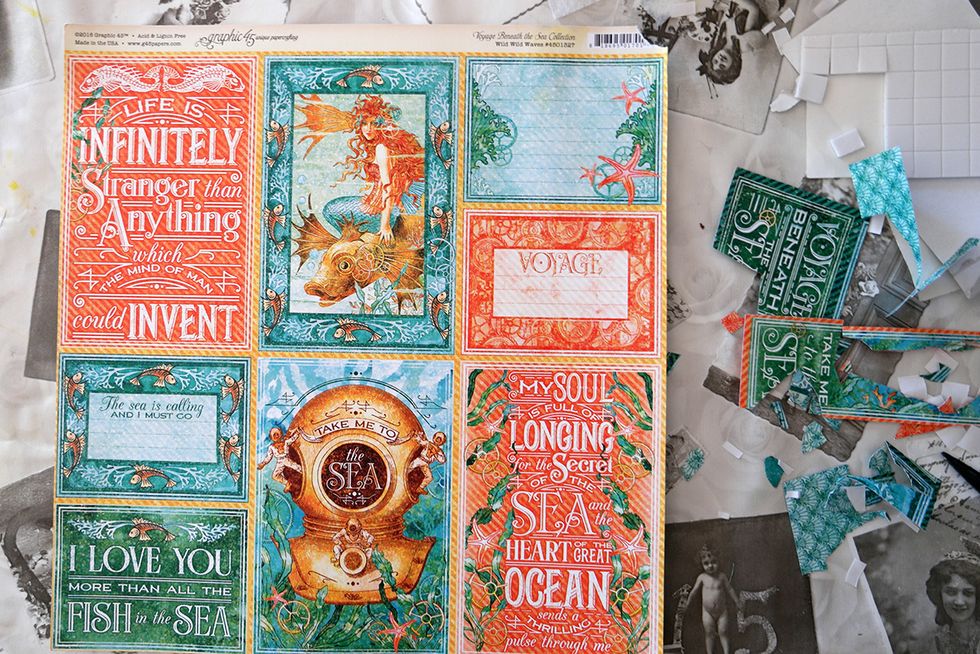 Take a look at this great collection! I found a great text to use as my title.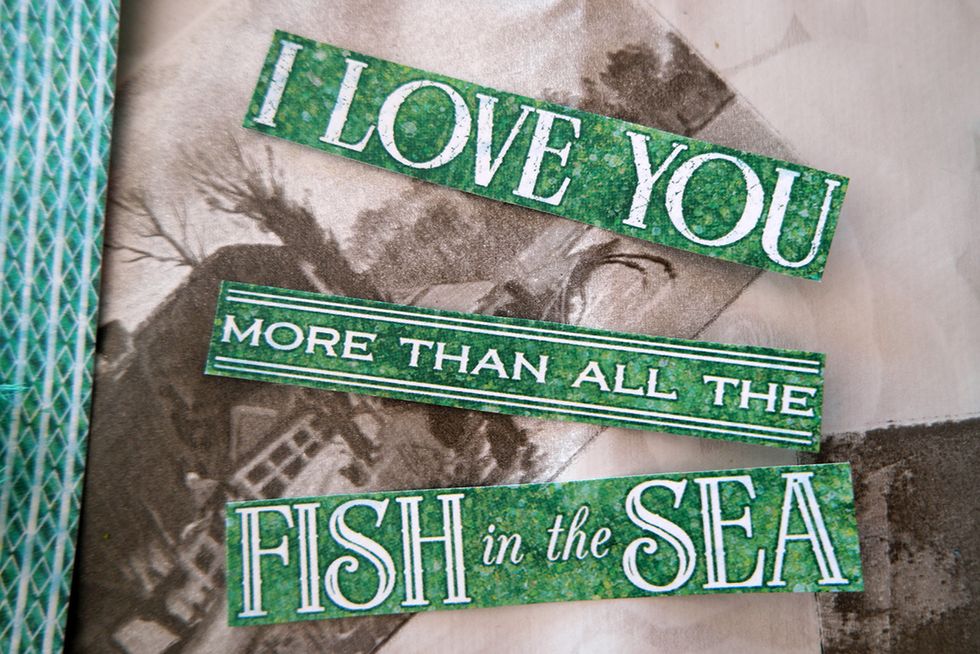 I also put a layer of 3D glue dots under my title.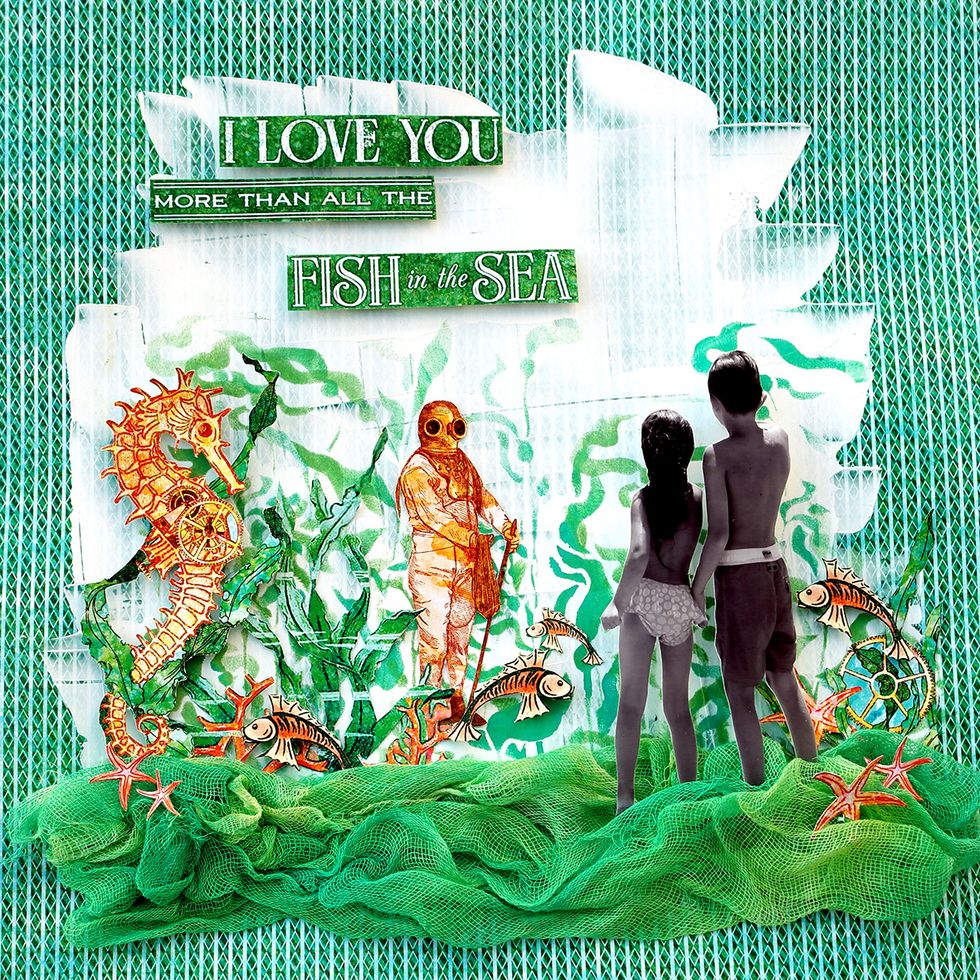 And this is the final result.
Graphic45 Voyage Beneath the sea #4501320
Voyage Beneath the sea - Deep blue dreams 4501324
Voyage Beneath the sea - Mermaid Melody 4501322
Stencil
White gesso
Cheesecloth
Mist sea mint green
Mist blue/green
3D glue dots