I always have a jar of this in the fridge. It is brilliant with salad or leftover cold veggies
35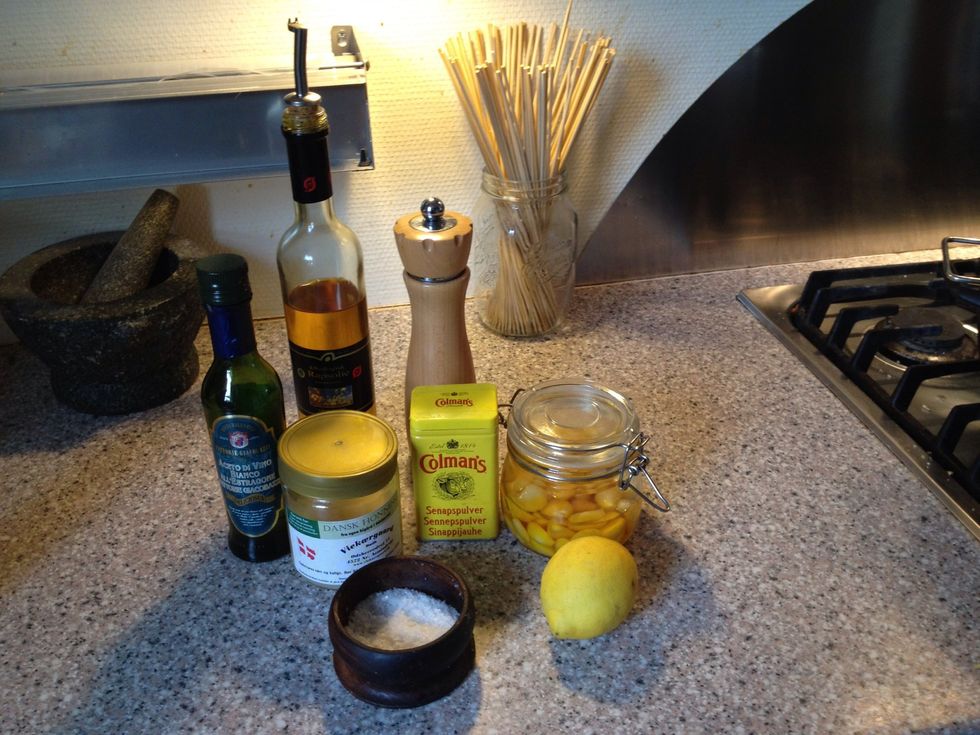 Use any oil you like best. I like rape seed oil, I fry with it, bake with it and use it in salad dressings and when I make mayonnaise. It is mild and supports other flavours brilliantly.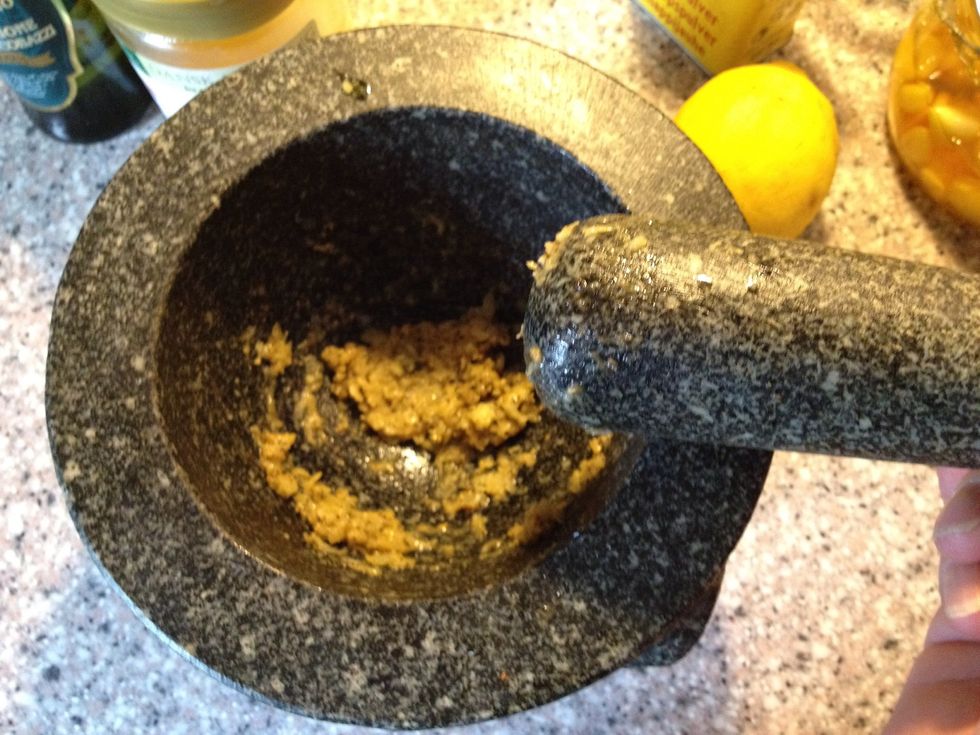 Grind together garlic, mustard powder, salt and pepper. Add lemon juice, tarragon vinegar and honey. Mix. Will keep in fridge for 14 days.
Shake before adding to your salad or cold leftover boiled veggies such as beans, carrots , peas and so on.
2.0 Or 3 garlic cloves
1/2tsp Mustard powder
1/2tsp Pepper
1.0tsp Salt
Juice of 1/2 a lemon
2.0Tbsp Tarragon vinegar
2.0oz Oil of your choice
1/2tsp Honey