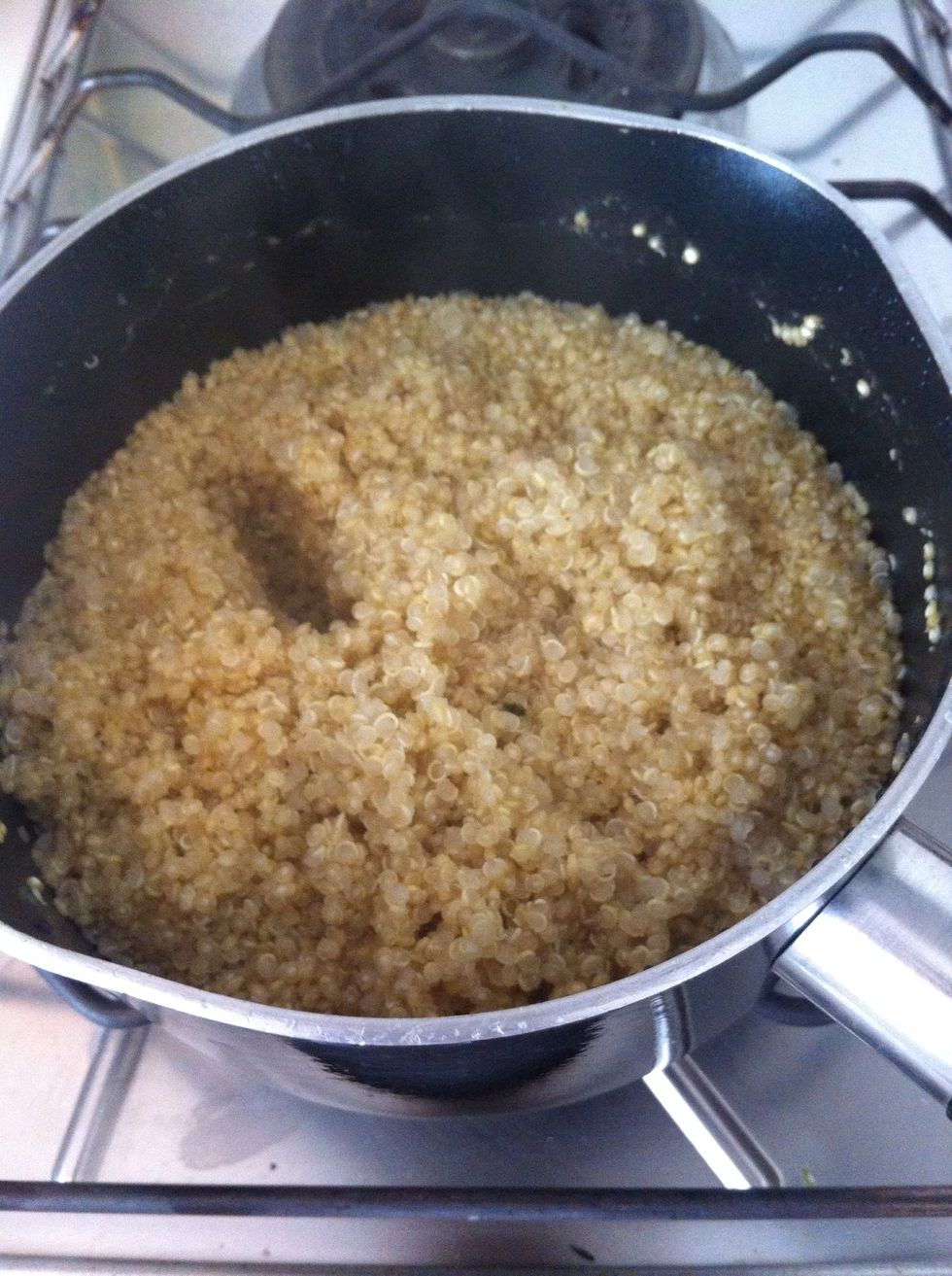 Cook quinoa with 1.5 cups water and pinch salt. See my how to cook quinoa guide for more info!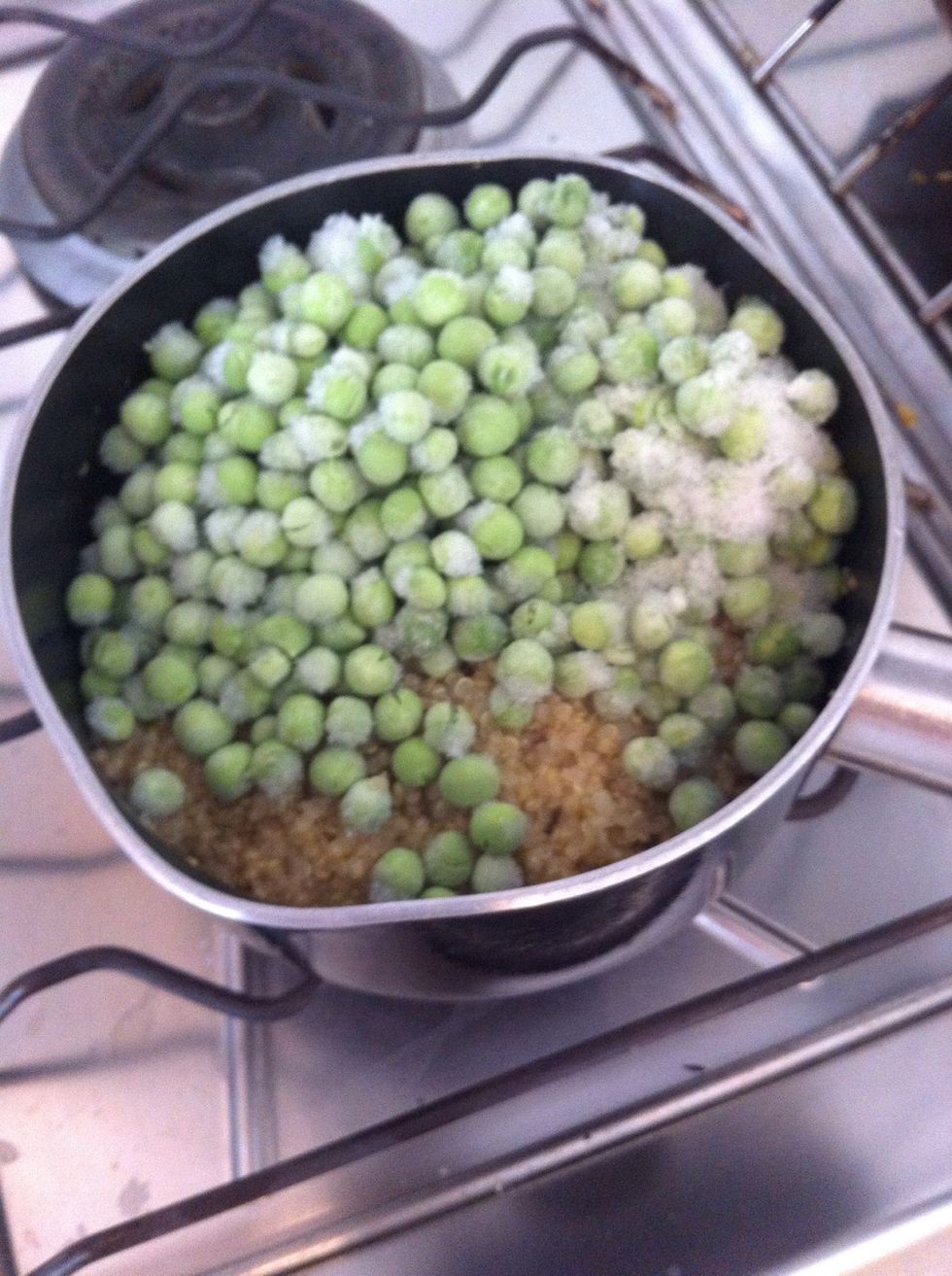 Once the quinoa's cooking time is done put peas on top and lid on for it's resting time of 10 mins. This will defrost the peas and cool down the quinoa at the same time!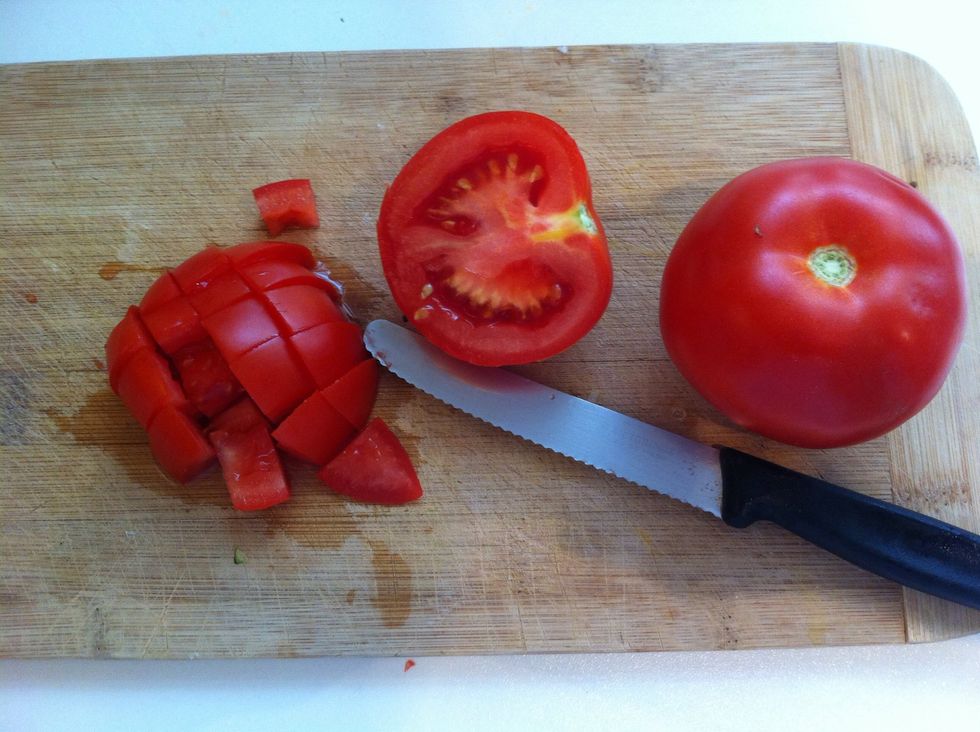 Chop tomatoes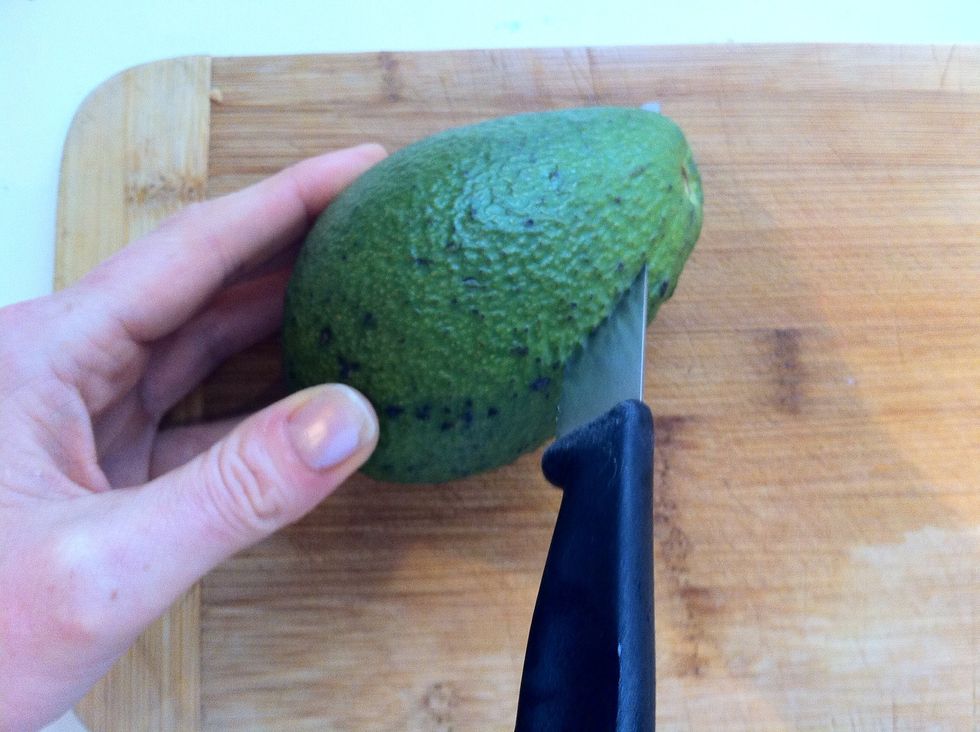 Cut avocado in half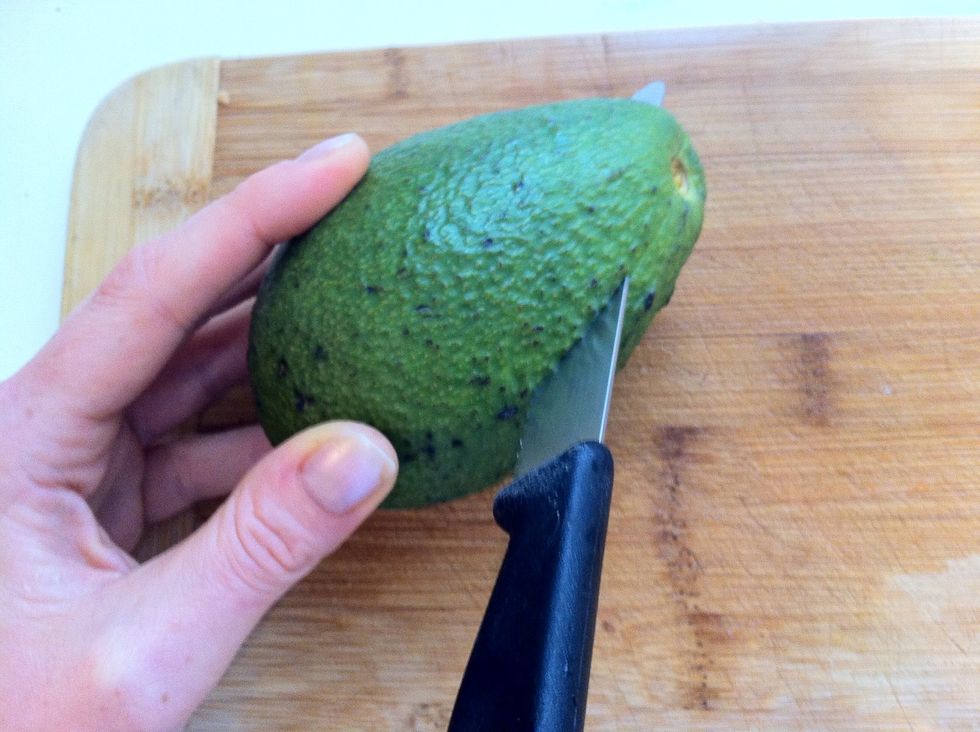 Follow the knife around the stone. Then twist the 2 halves apart.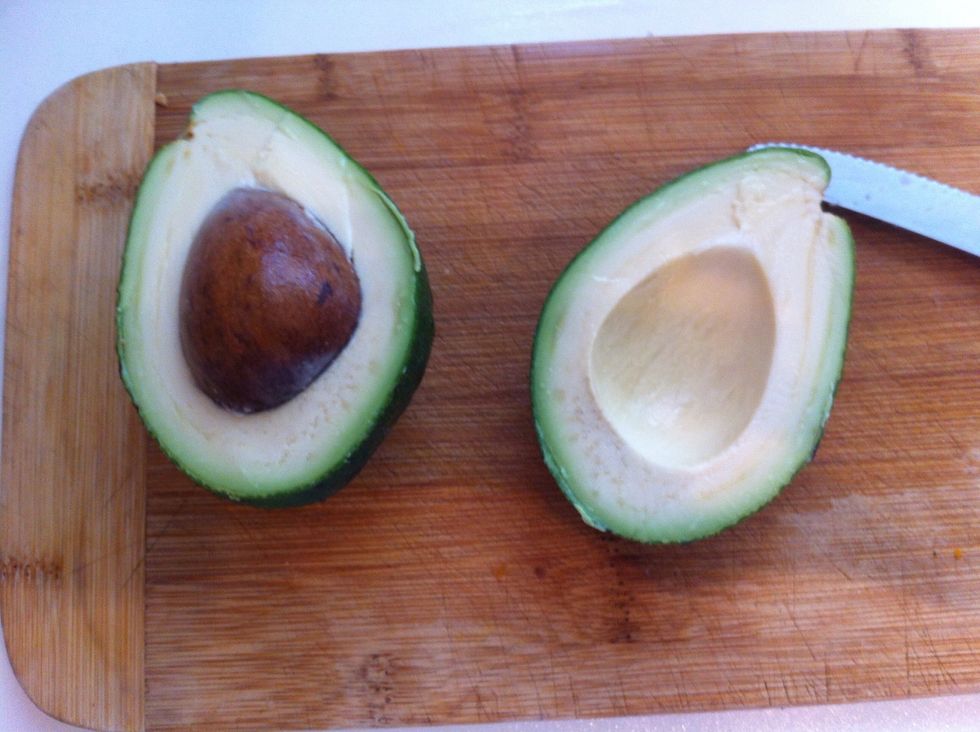 Like so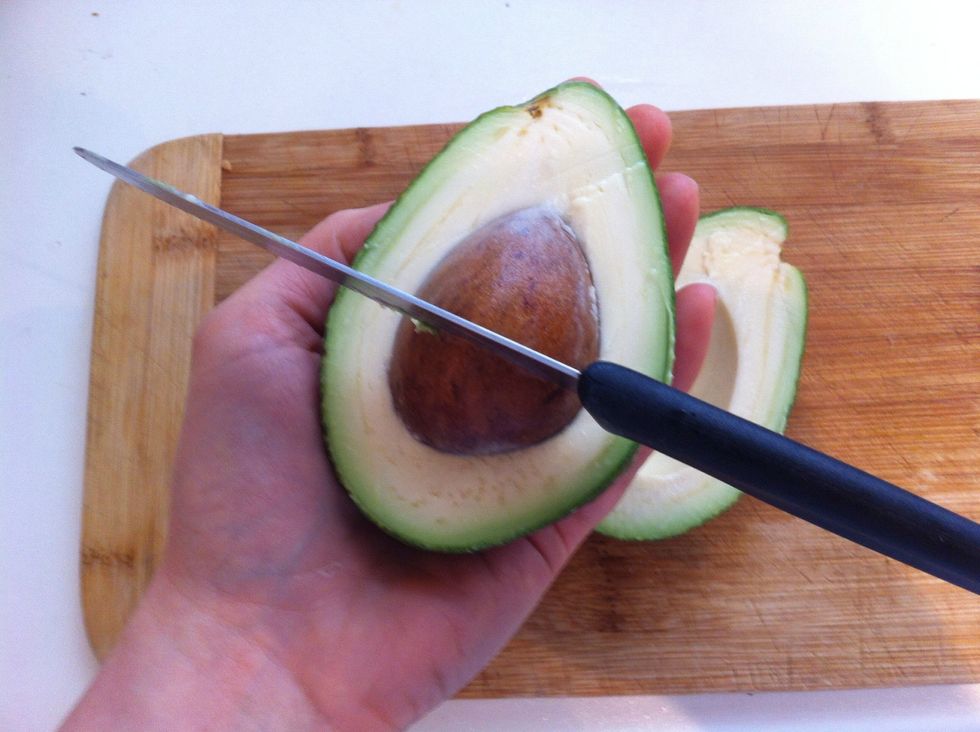 Tap the knife firmly into the stone.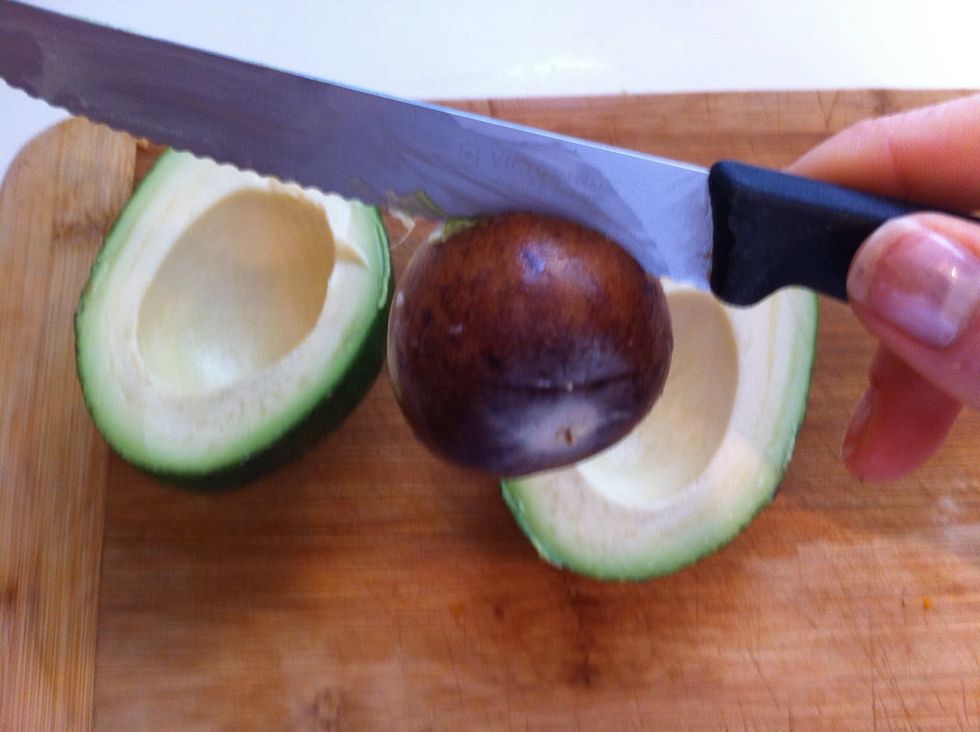 Twist the knife, which will dislodge the stone. Remove
Cut the flesh of your avocado in diagonal lines! Mind your hand! Don't cut through the skin of the avocado!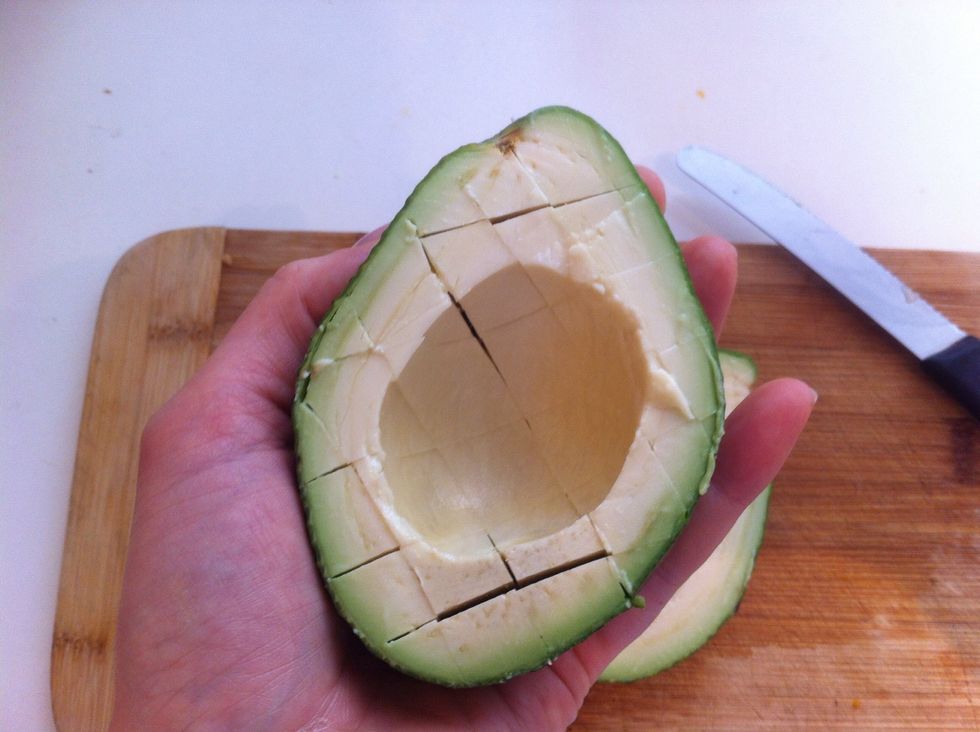 Cut more lines cross ways
Using a spoon follow the skin of the avocado to remove the flesh
Move the spoon all the way round to loosen all the avocado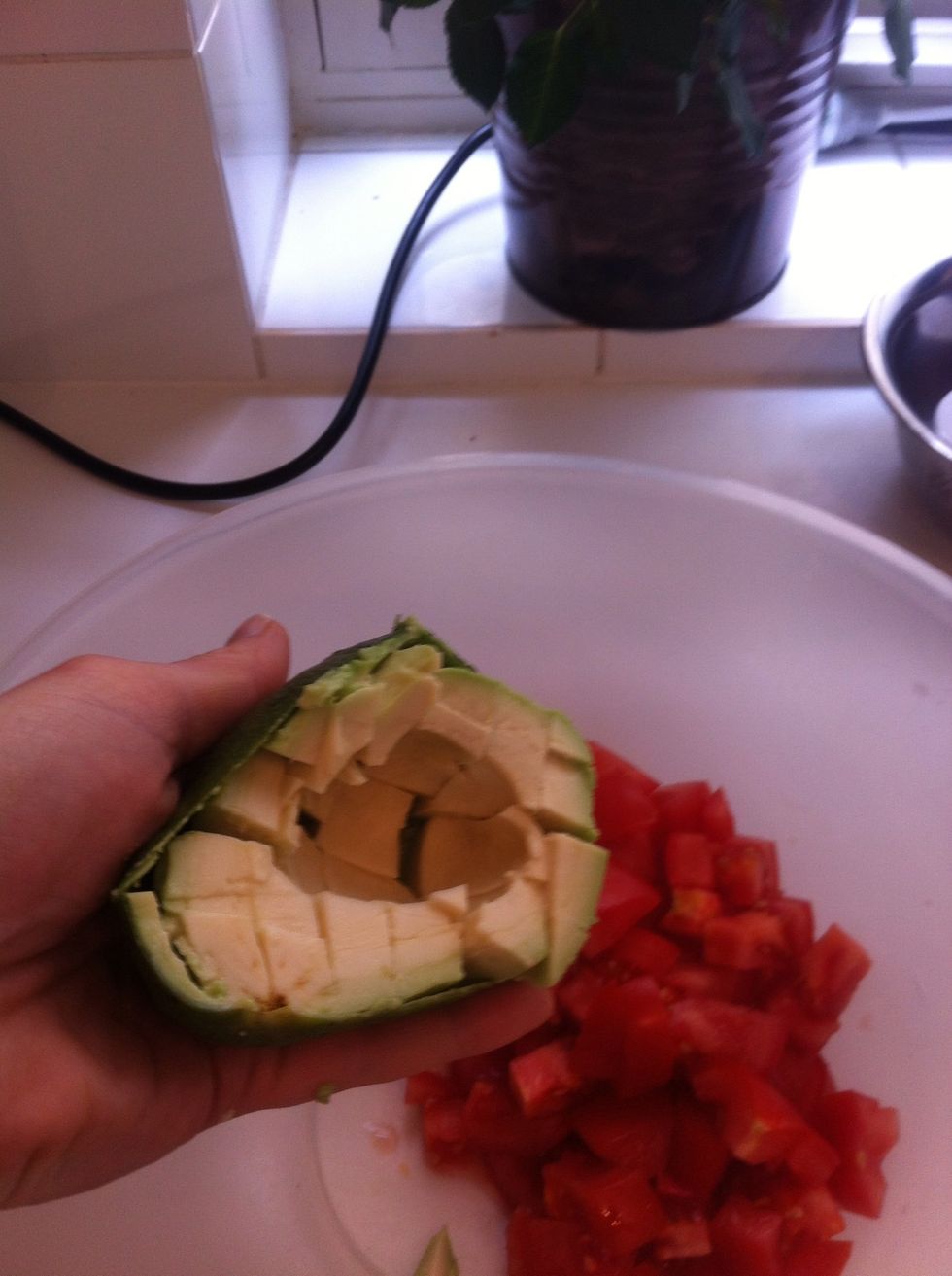 Poor into a large bowl with the cucumber and tomato!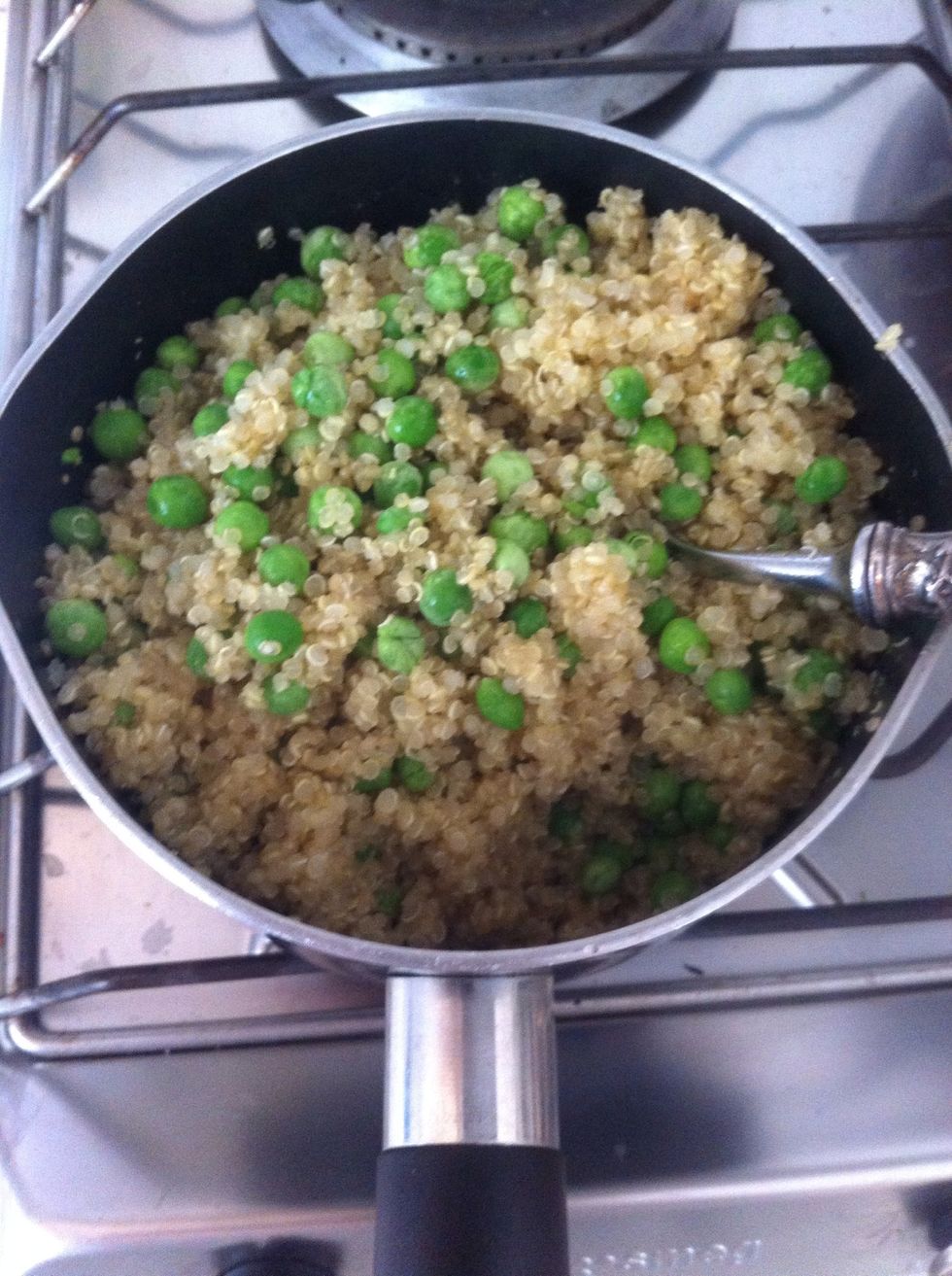 Mix the peas through the quinoa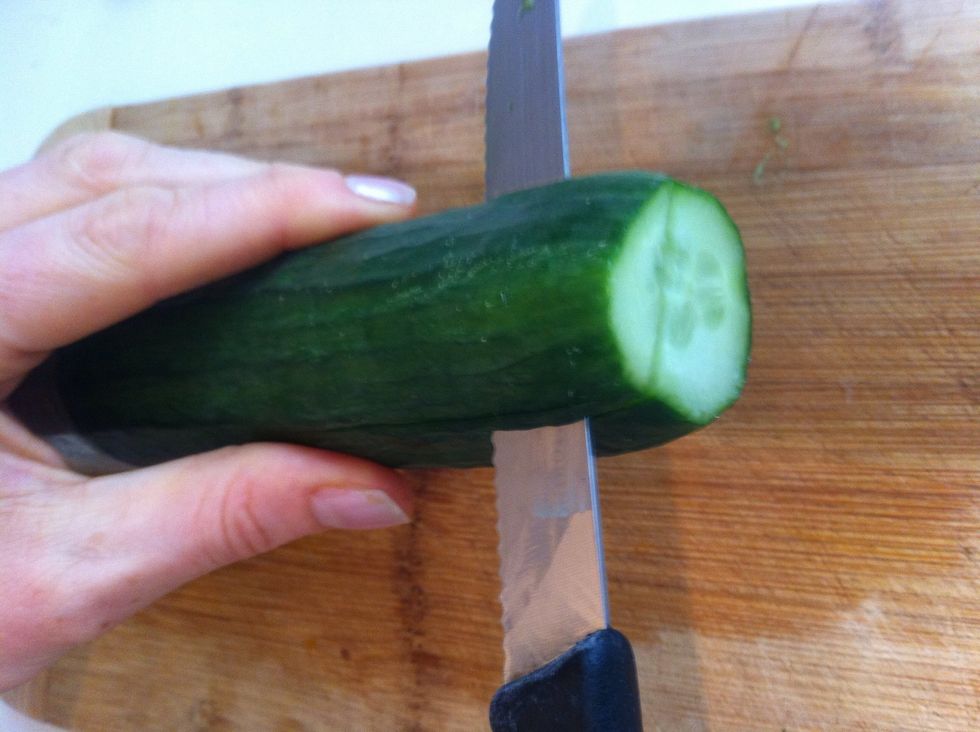 Cut the cucumber lengthways 1/3 down
Make another cut to 1/3 of the way down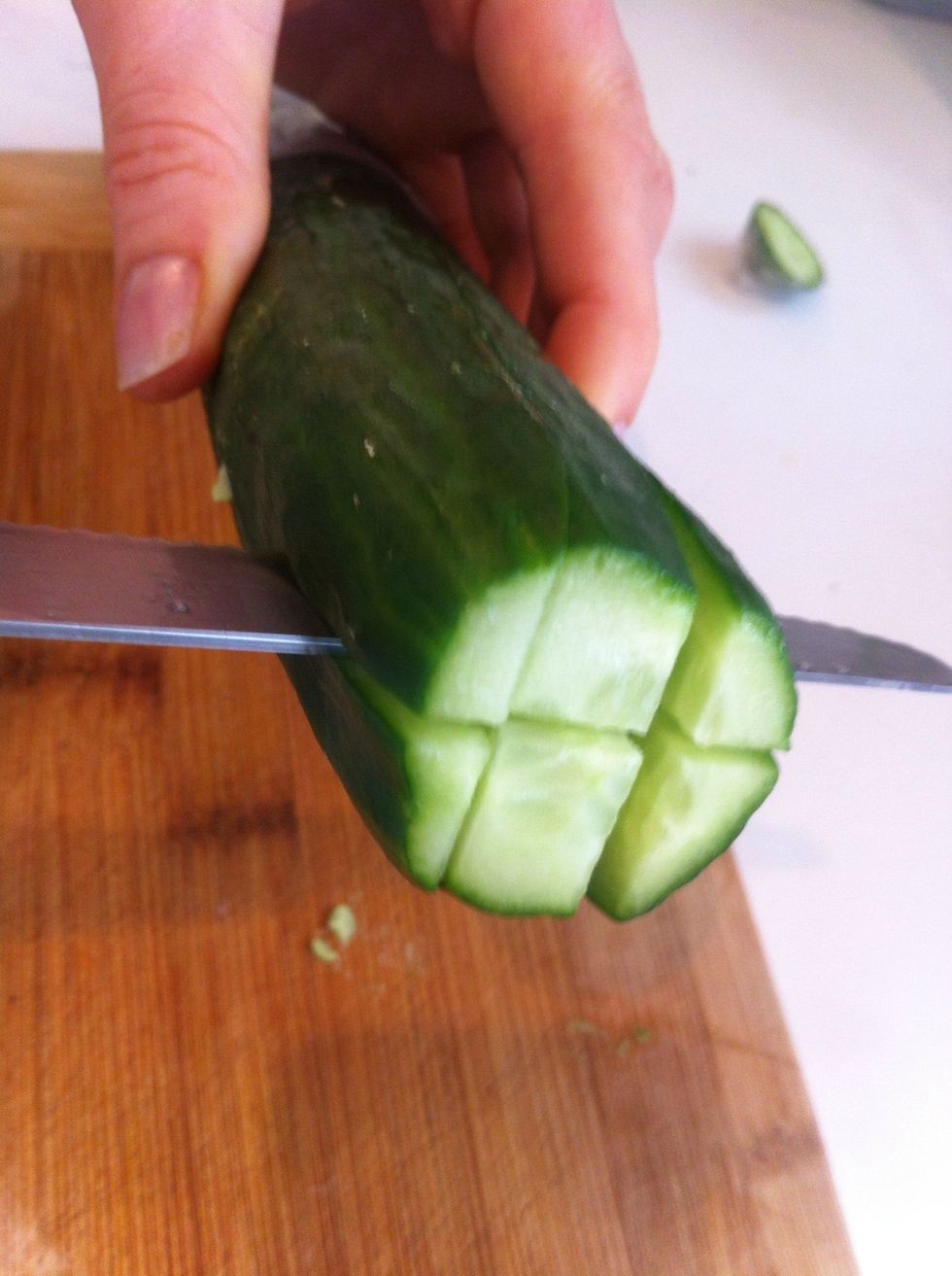 One more! If its a big cucumber you may want more cuts! Depends what size you like your dice!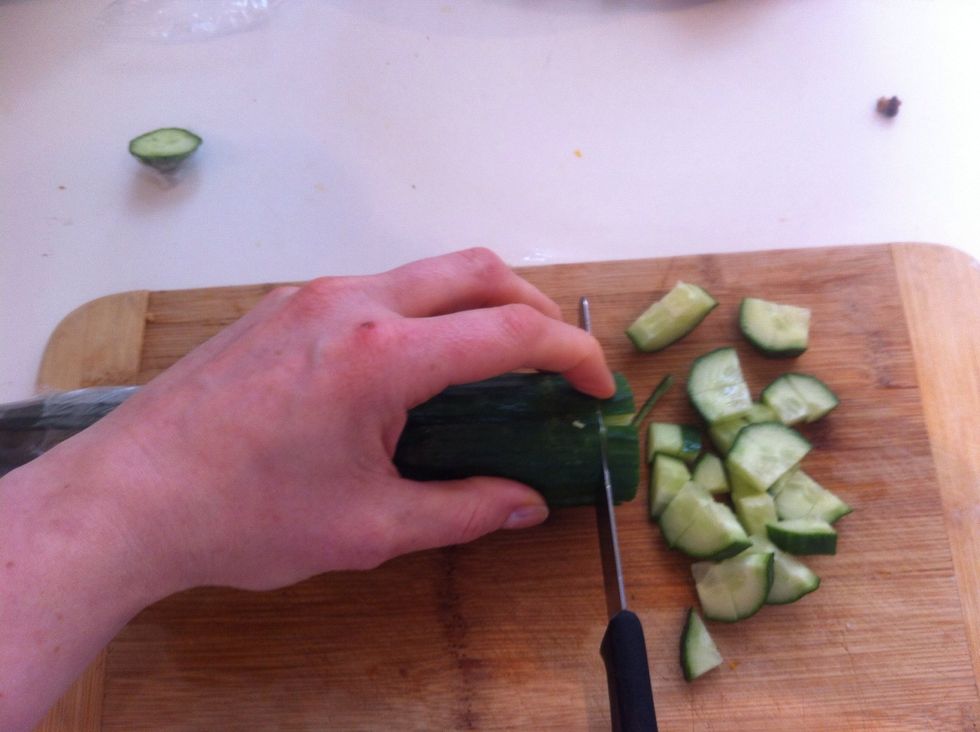 Chop!
Add to bowl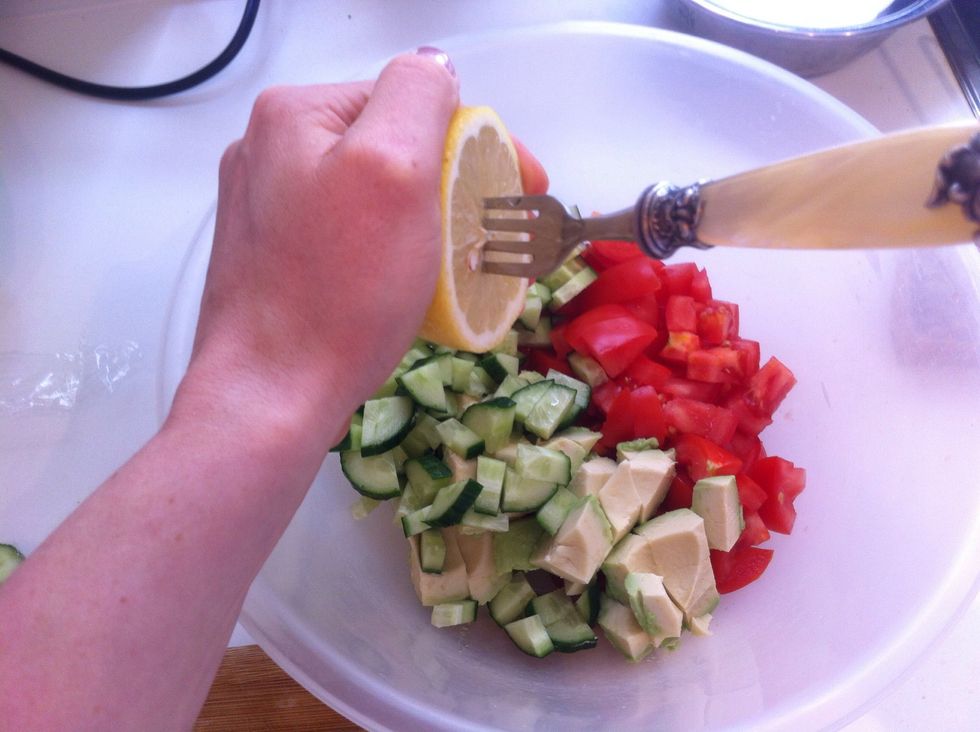 Add juice of 1 lemon
Add a good drizzle of olive oil, salt and pepper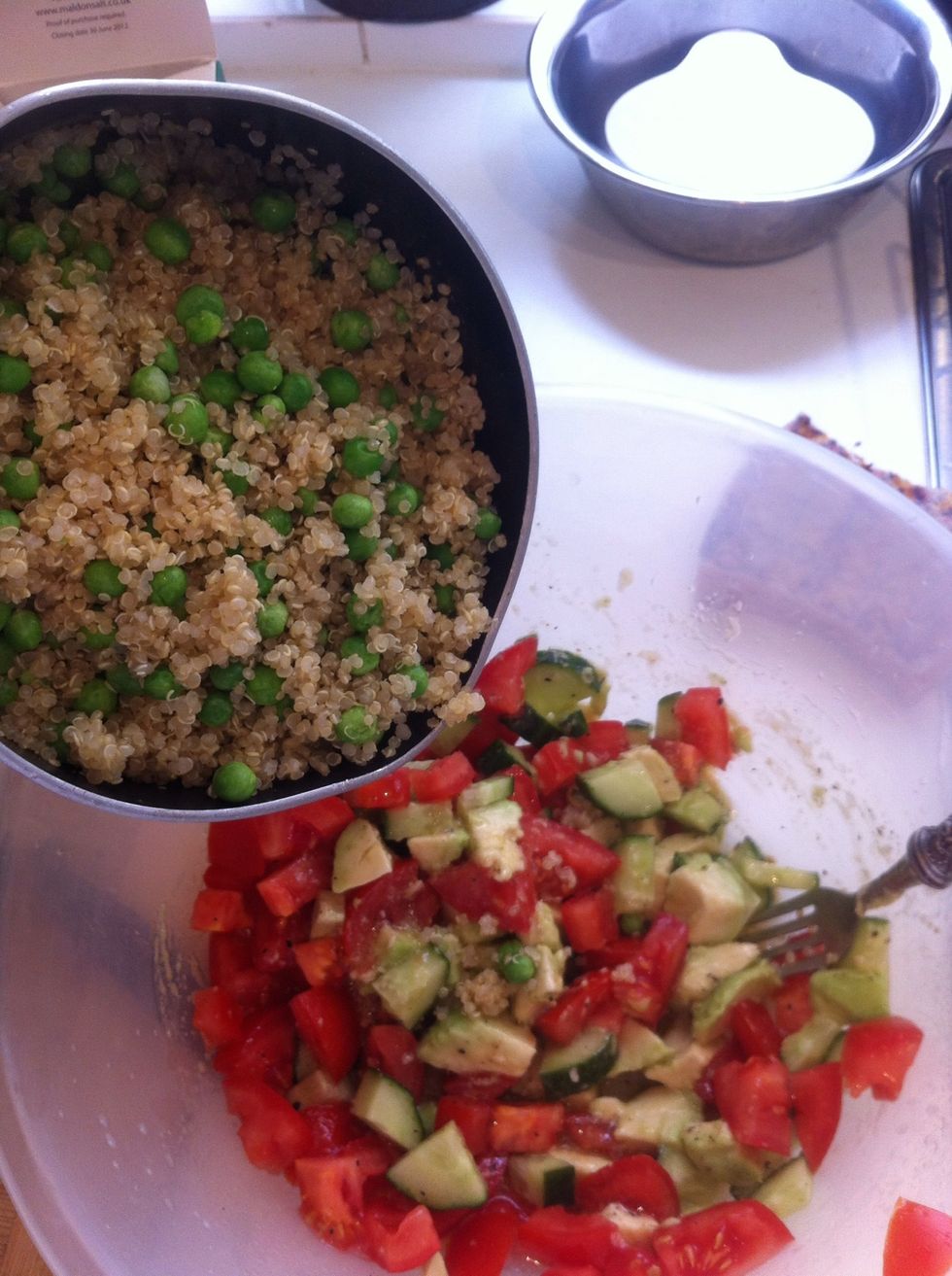 Add quinoa and peas
Stir gently, taste and check your happy with the seasoning
Enjoy warm now or cold later! :-) make an extra big batch and take it to work for a packed lunch!
You can add what ever you like to this really! I like adding frozen spinach too! Let me know how you get on! :-)
1.0c Quinoa (uncooked)
2.0 Tomatoes
1.0 Ripe avocado
1/3 Cucumber
1.0 Lemon juiced
Olive oil
Salt and pepper
1.0c Frozen peas
Alex'S Supper Club
On a mission to get 1 million people who don't currently cook, cooking 1 meal a day from scratch! Add me on Facebook and twitter for photos and more ideas! :-)