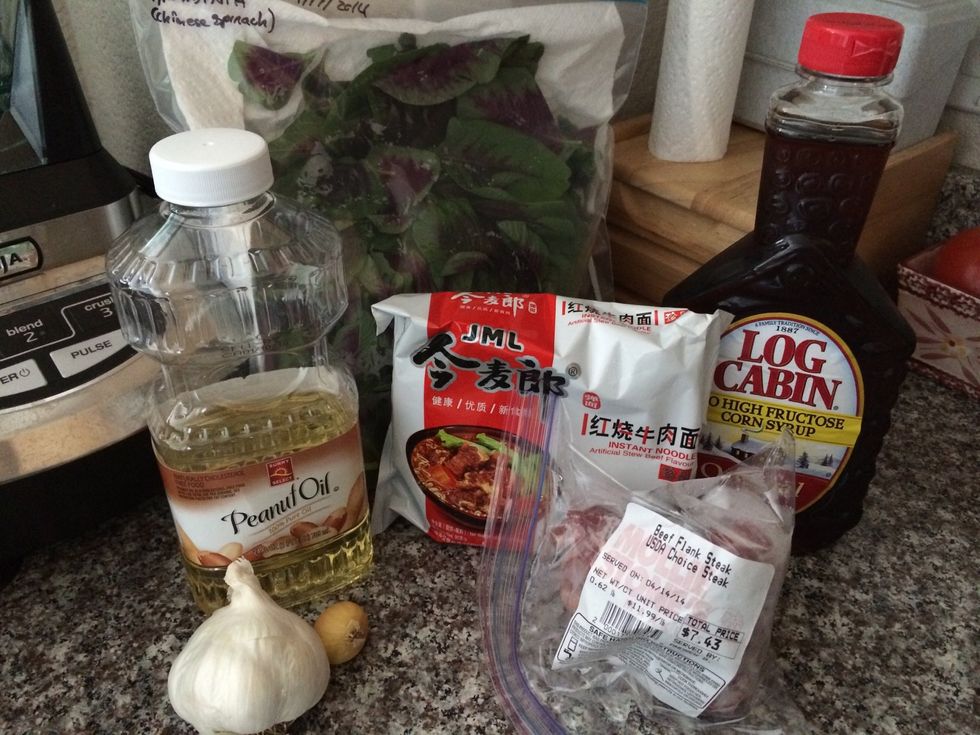 Gather ingredients
Heat your pot with a medium high temp and add peanut oil and diced flank steak. Cook till all sides are a dark brown. Add salt and pepper to taste.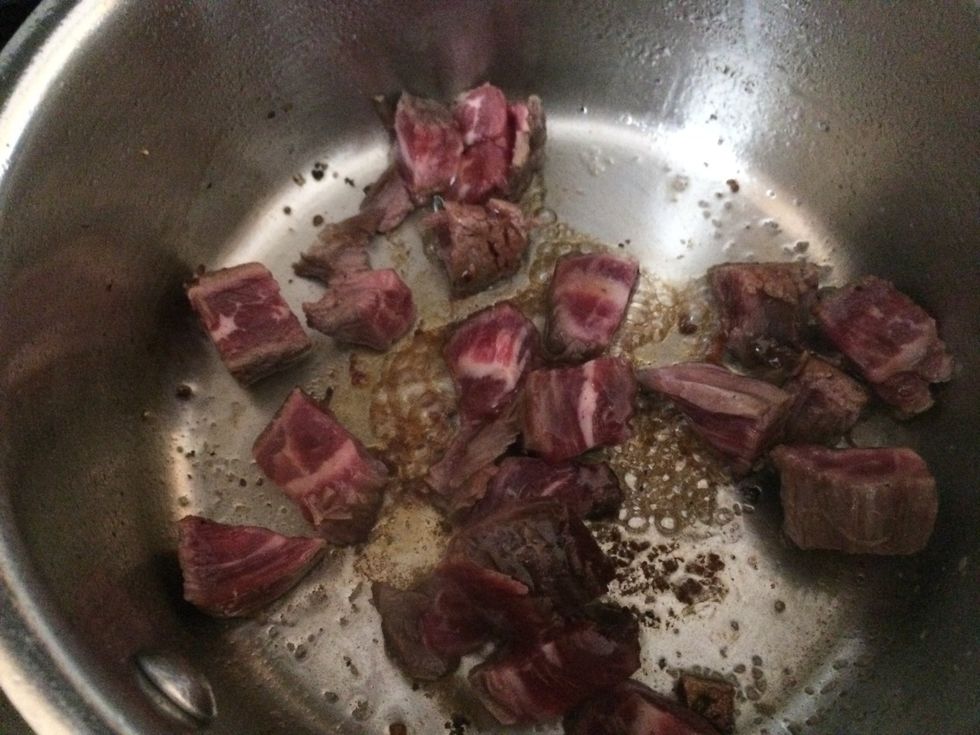 As the meat cooks add maple syrup. This will give it a bit of a sweet taste.
Dice the garlic cove, add it to the pot and turn down the heat to medium.
Remove outer layer of the pearl onion and slice thinly. (Cook till garlic is light brown)
I decided last minute to add a shredded leaf of cabbage. If you'd like, add the cabbage into the pot and cook for about 3-5 minutes until the leaf is soft and wilted.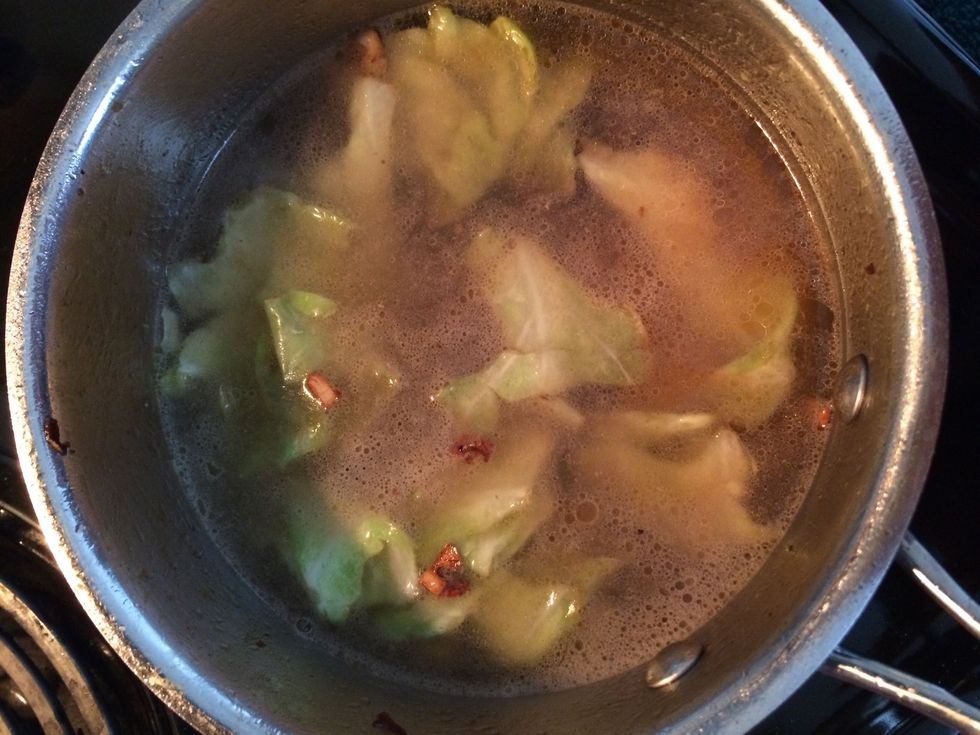 Add water and allow to boil.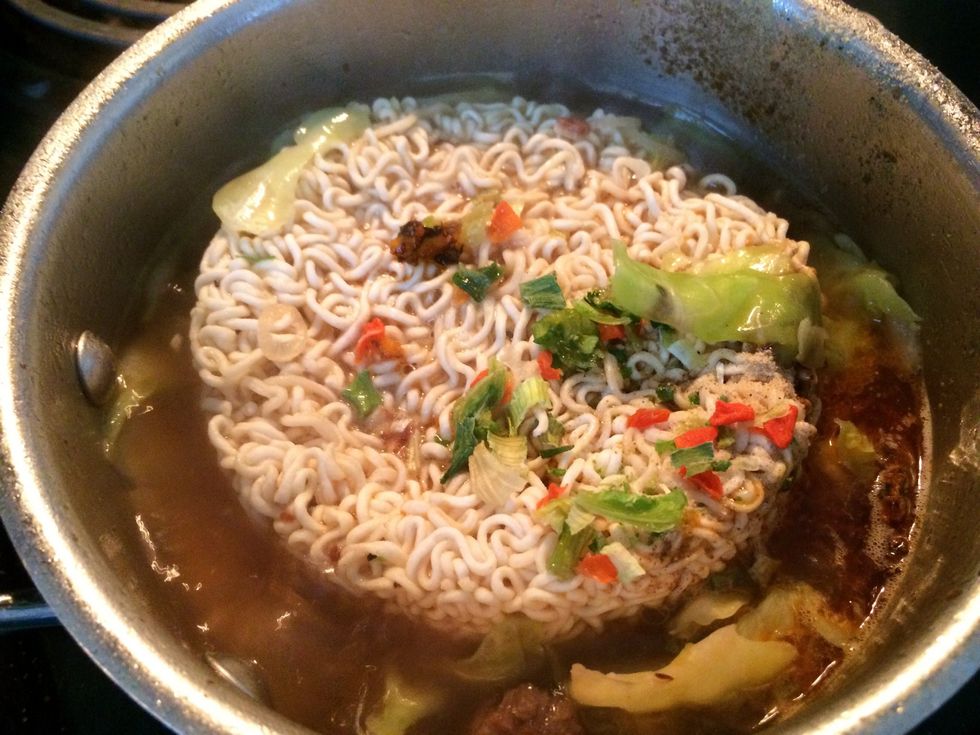 Add the ramen and it's contents then allow it to cook until the ramen cake begins to separate. You can shimmy the noodles apart once this happens.
Lastly, add spinach and allow to wilt. This should be about 3-8 minutes.
Add more water as needed. Hope you enjoy!
1.0 Slice of Flank Steak (as much as you want)
1.0 Pearl Onion
1.0 Handful Amaranth (spinach)
1.0 Sm Clove Garlic
1/2tsp Maple Syrup (optional)
1.0 JML Stewed Beef Ramen
1.0c Water
1/2Tbsp Peanut oil
Jennifer Emmeline Franks
I'm an artist by hobby, cleaner by day, driven, conceptualist, inspired and loving the rest of time.