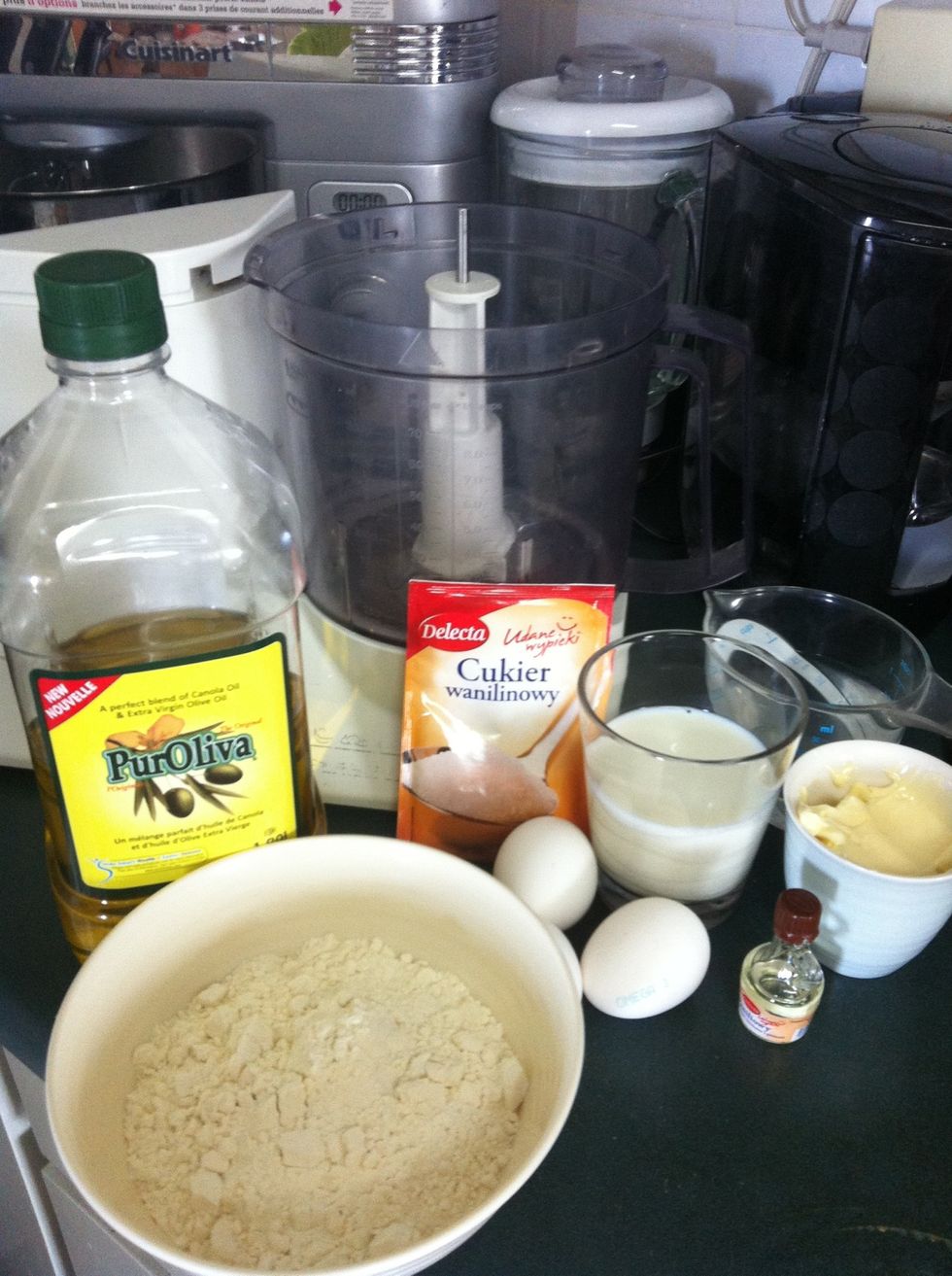 Gather all your ingredients.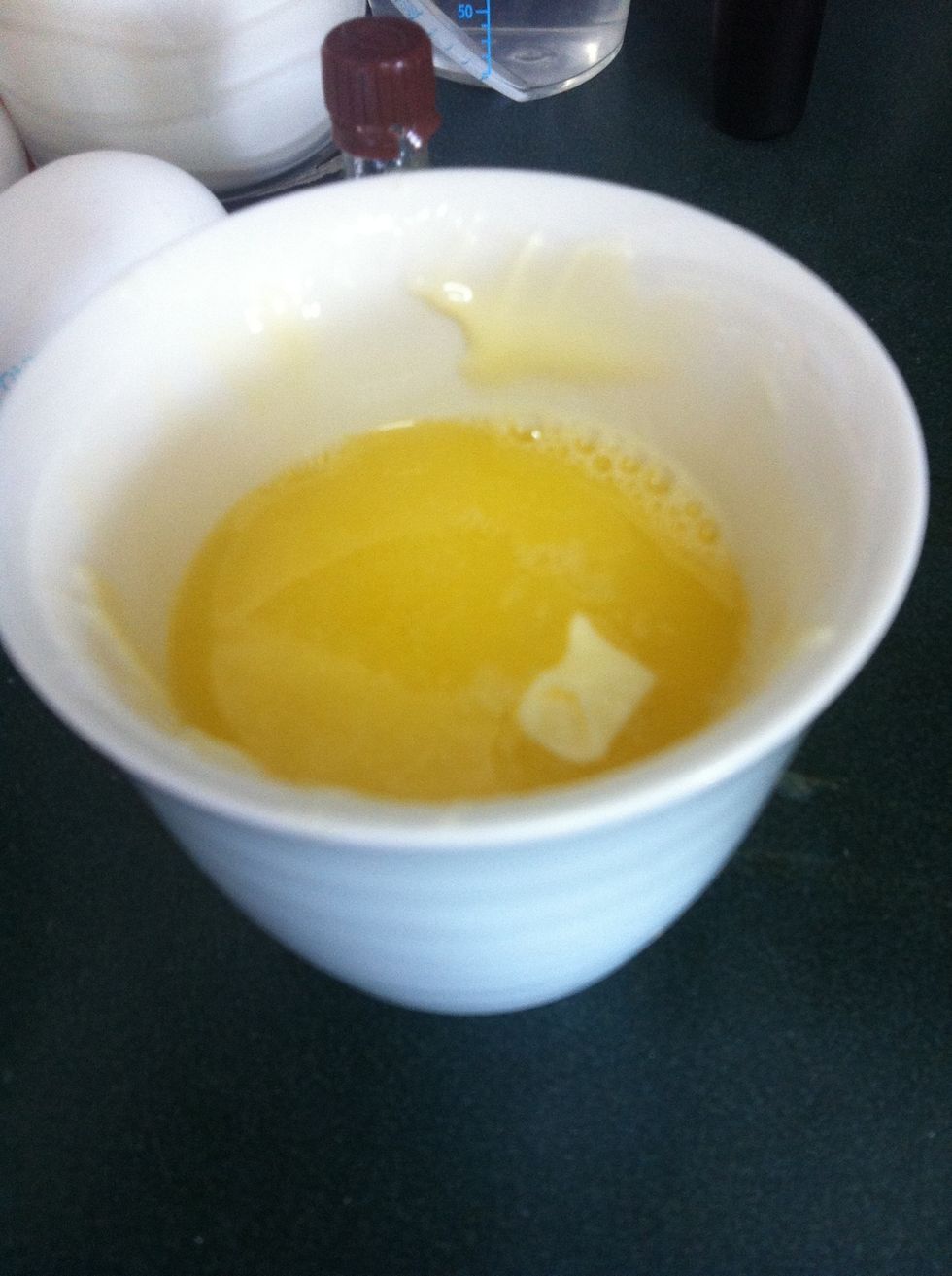 Melt the butter. 30-40 seconds in the microwave is enough.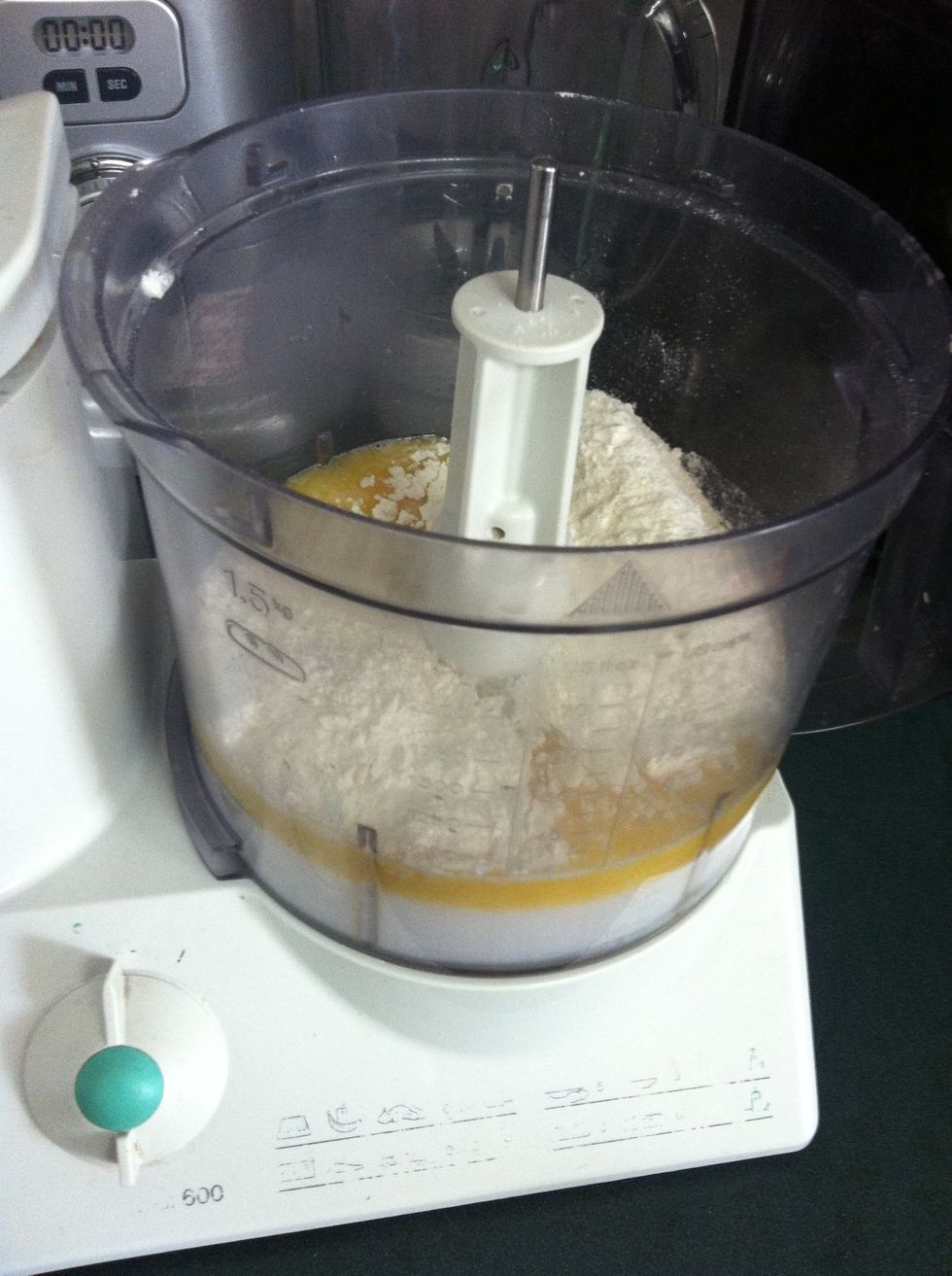 Combine all the ingredients in the food processor (or a large bowl if you're using a hand mixer). **Be sure to add the milk and water first, and the flour last to prevent clumping.
Also, crack your eggs into a bowl prior to adding them into the mixing bowl just in case a piece of shell falls in :)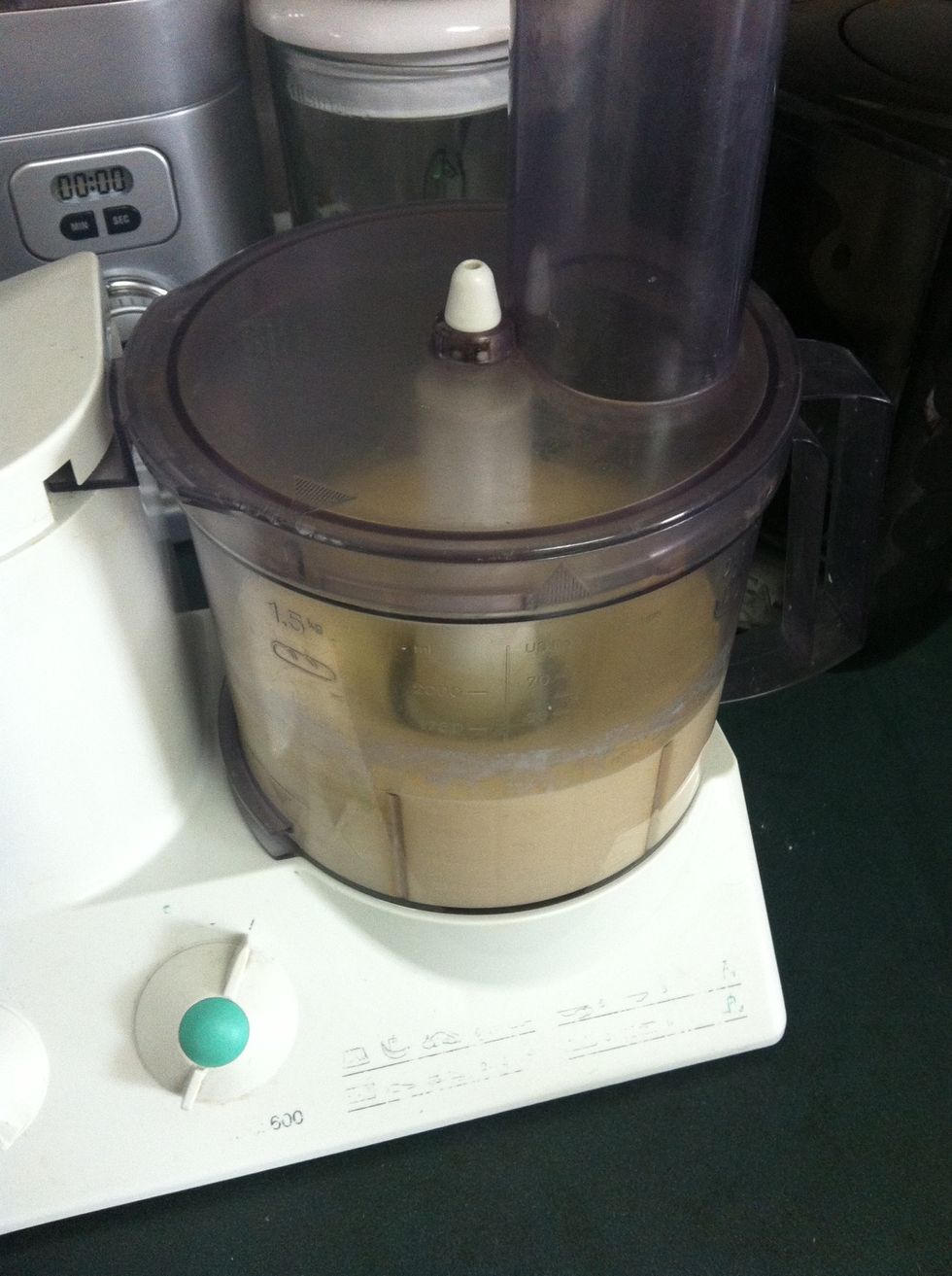 Blend on medium speed for about 1 minute or until all ingredients are well blended.
Turn your frying pan on high and add a tablespoon of oil.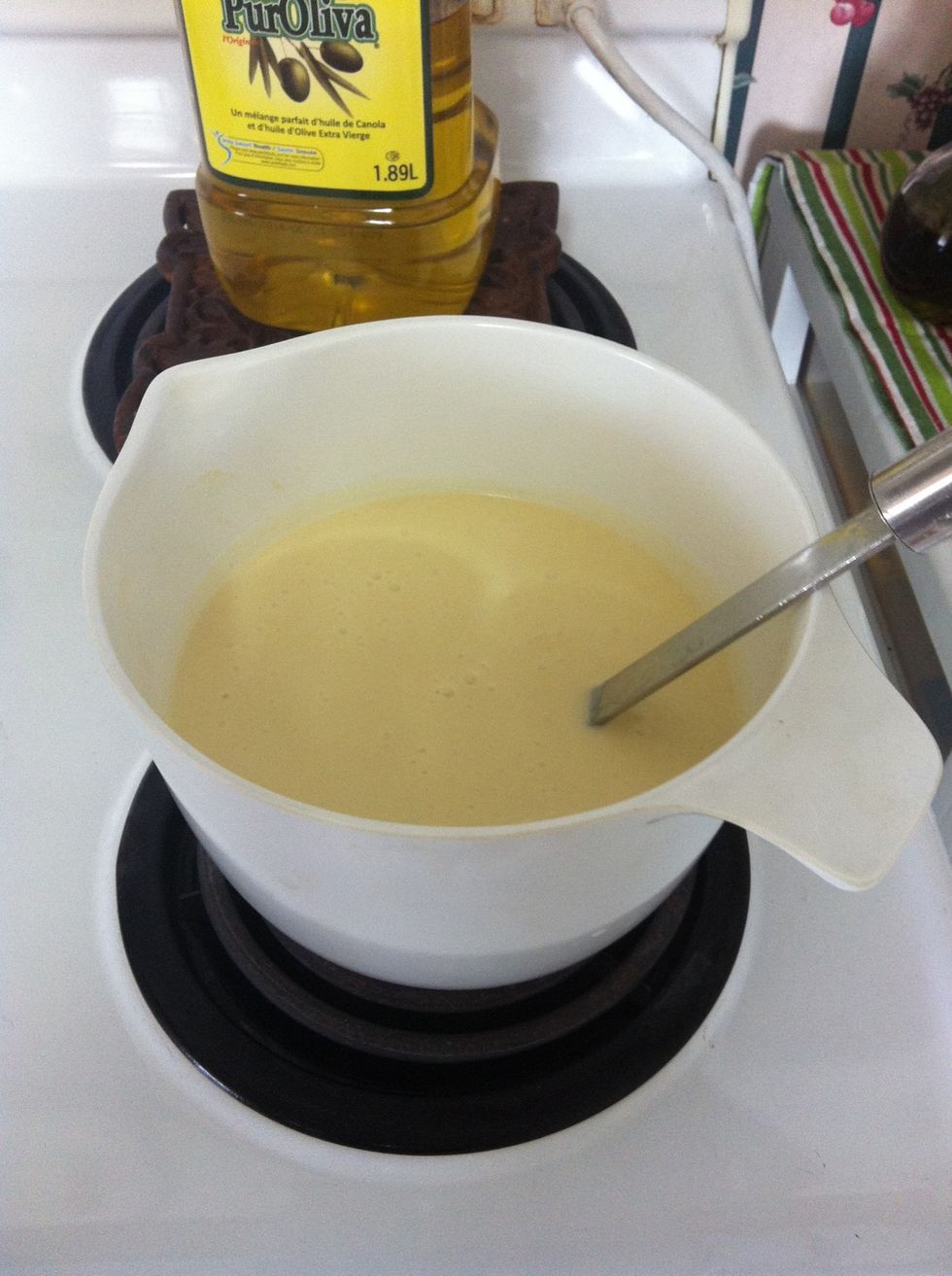 Transfer the batter to a bowl and grab a ladle. And turn the heat of your frying pan to medium high. I just placed the bowl here for convenience, the burner is off!
Slide the crepe off onto a plate. The first one is usually the hardest then it's super easy! * For all crepes after the first one you only need 1/2 a teaspoon of oil before you pour the batter.
My favourite is strawberry jam but you can put in any types of jam, Nutella, sweet cheese, whatever you like :)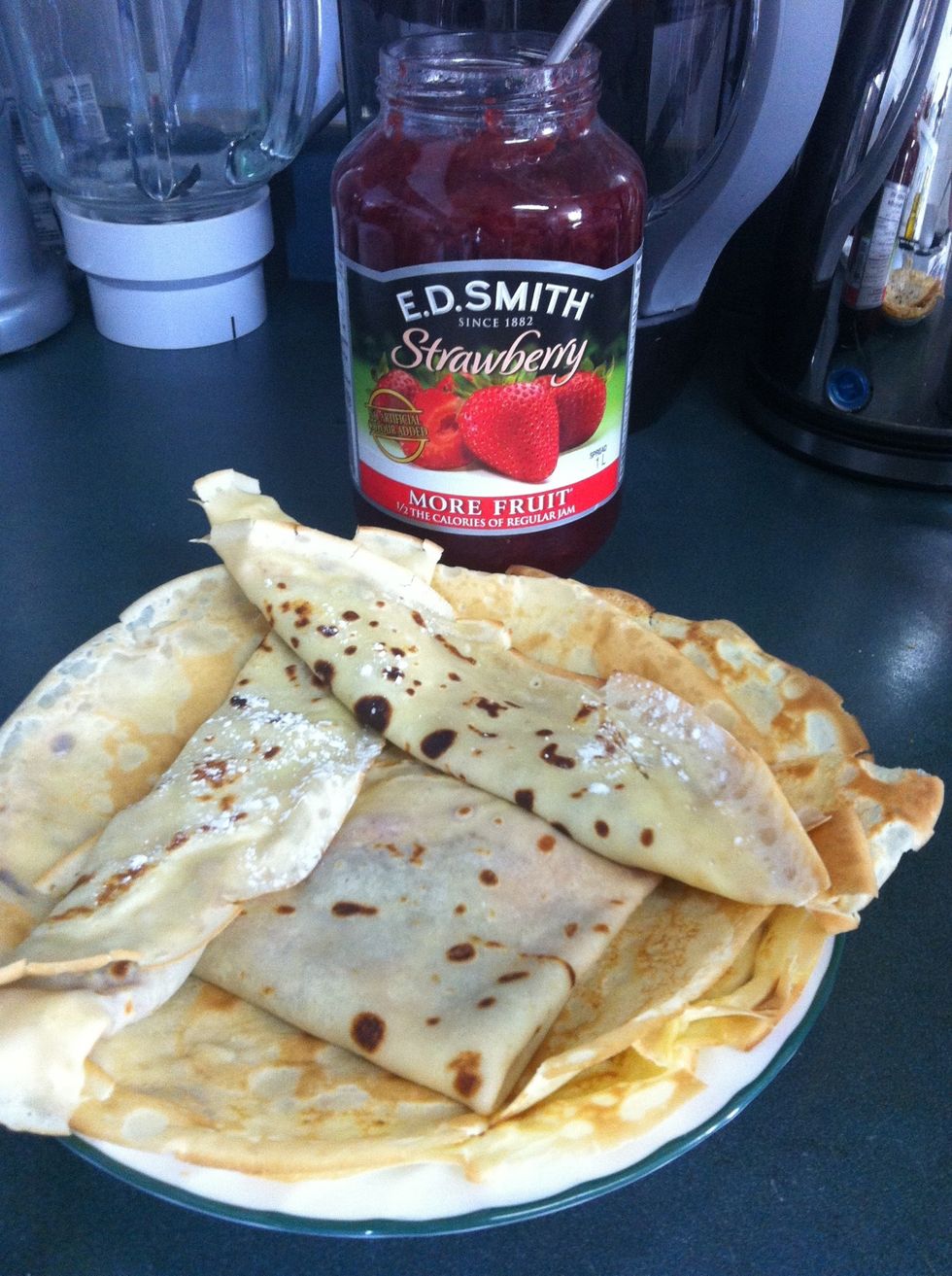 Roll them or fold them however you like and enjoy!
3/4c Cold milk
3/4c Cold water
3.0 Eggs
1.0Tbsp Granulated sugar or vanilla sugar
1.0tsp Vanilla extract
1/3c All-purpose flour
5.0Tbsp Melted butter
3.0Tbsp Canola or olive oil for frying
Food processor or Hand Mixer