How to make müsli/snack/breakfast bars
Hi there! What about some homemade müsli bars? These aren't too sweet or too soft. They are full of seeds and nuts, and you can use your favorites! They are perfect for a snack or for breakfast. Enjoy
23
It only takes about 10 minutes to prepare and about an hour to cook 😊 I love them, and I hope you will too 😉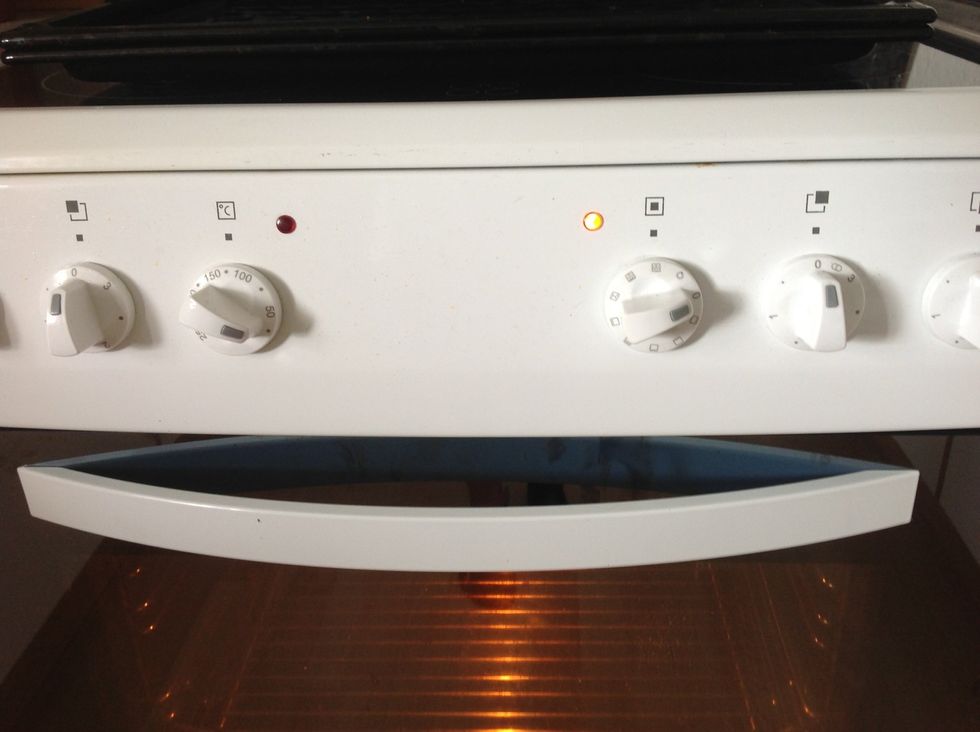 Preheat your oven: 130 degrees Celcius (is it called that?!)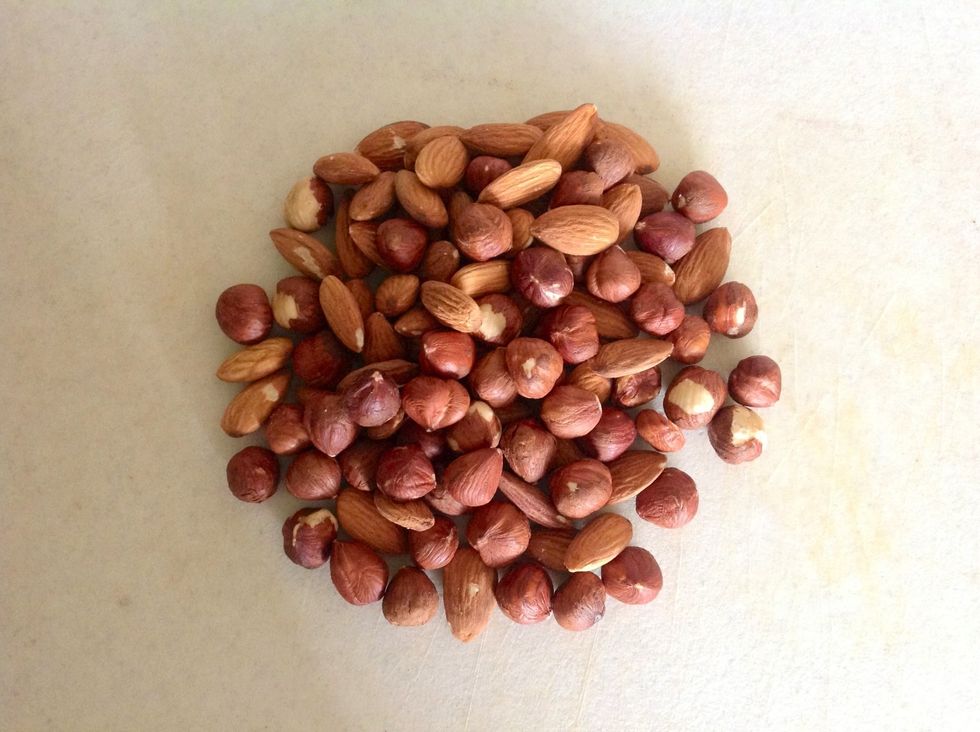 Grab your nuts 😏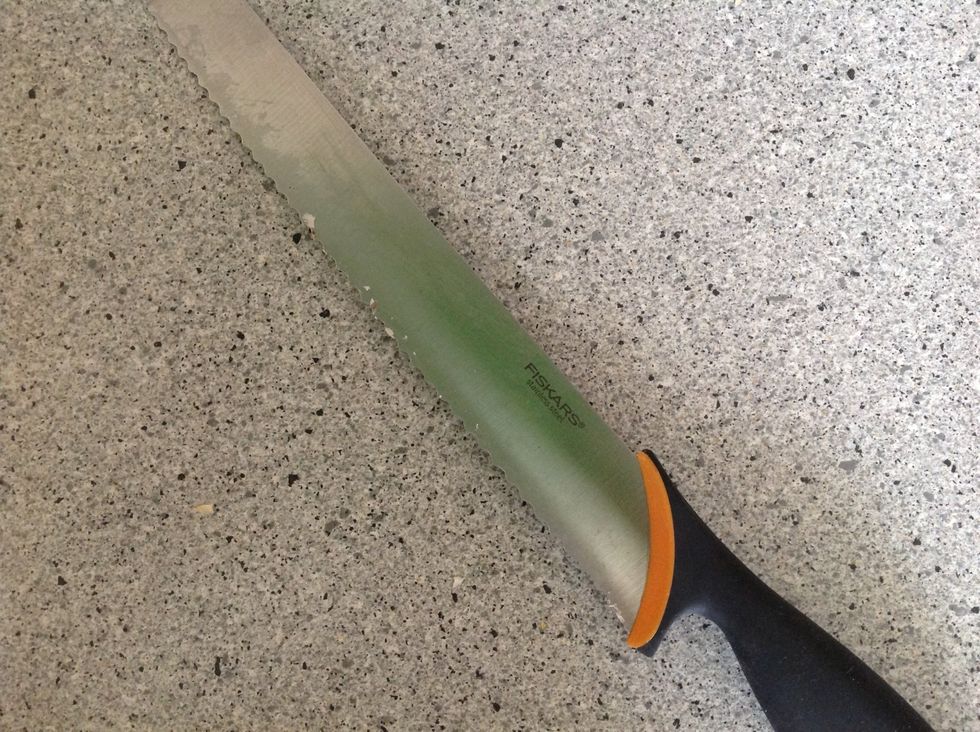 TIP: Use a breadknife! It is so much easier, 'cause the nuts won't slip 😊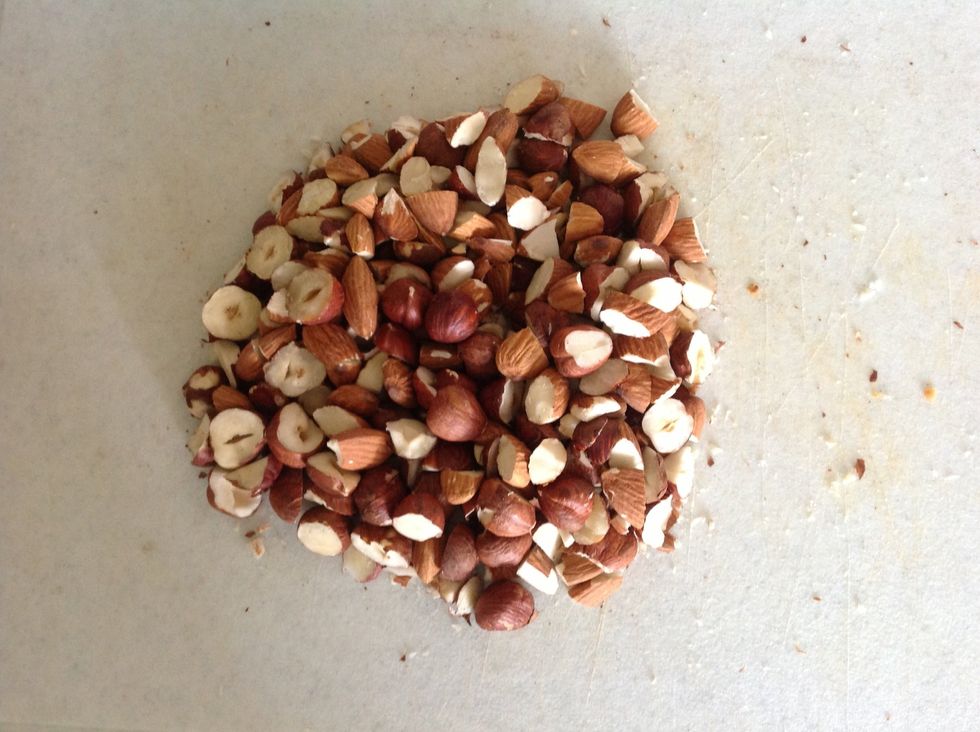 Chop them coarsley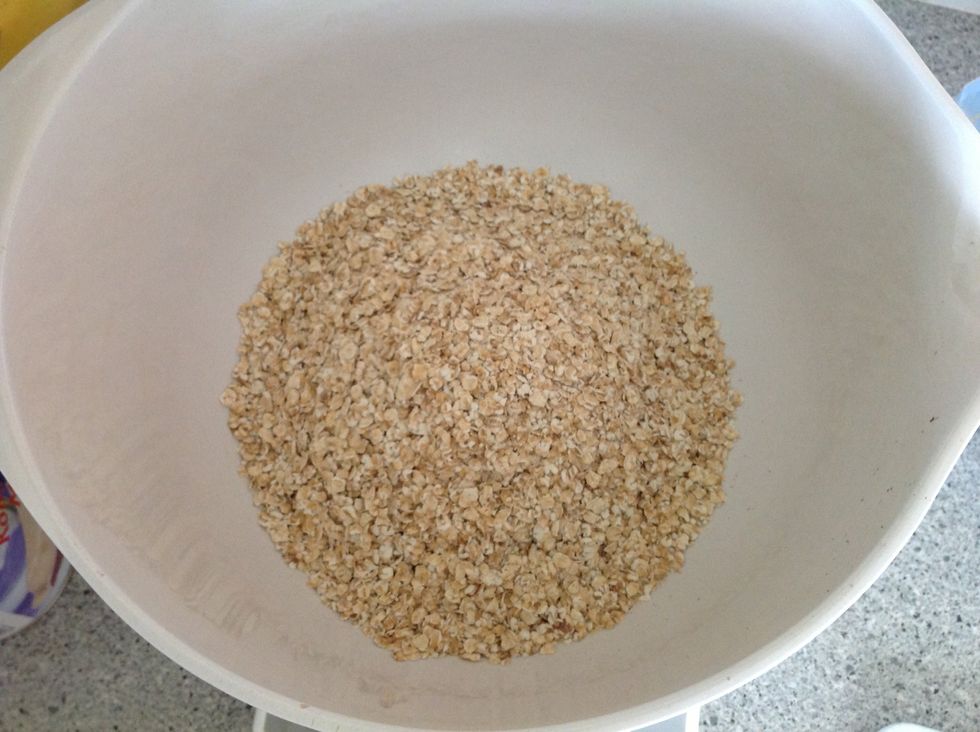 In a large mixingbowl you pour: Oats,
Shredded coconut,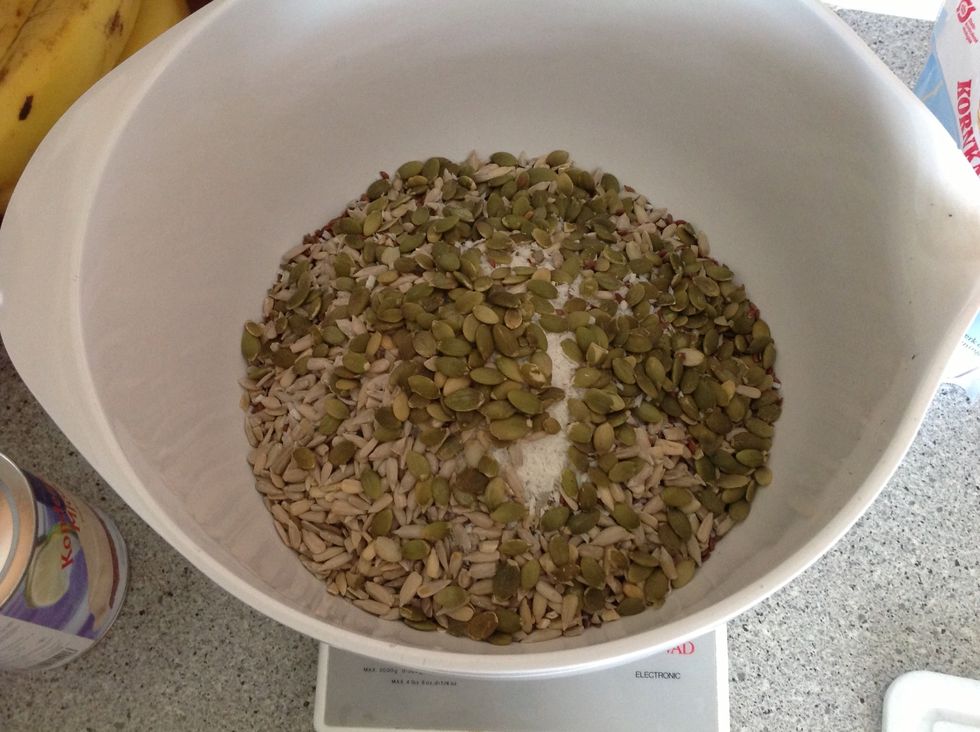 The seeds (I used 30 g. Linseeds, 50 g. Sunflowerseeds and 50 g. Pumpkinseeds 😊),
And the nuts.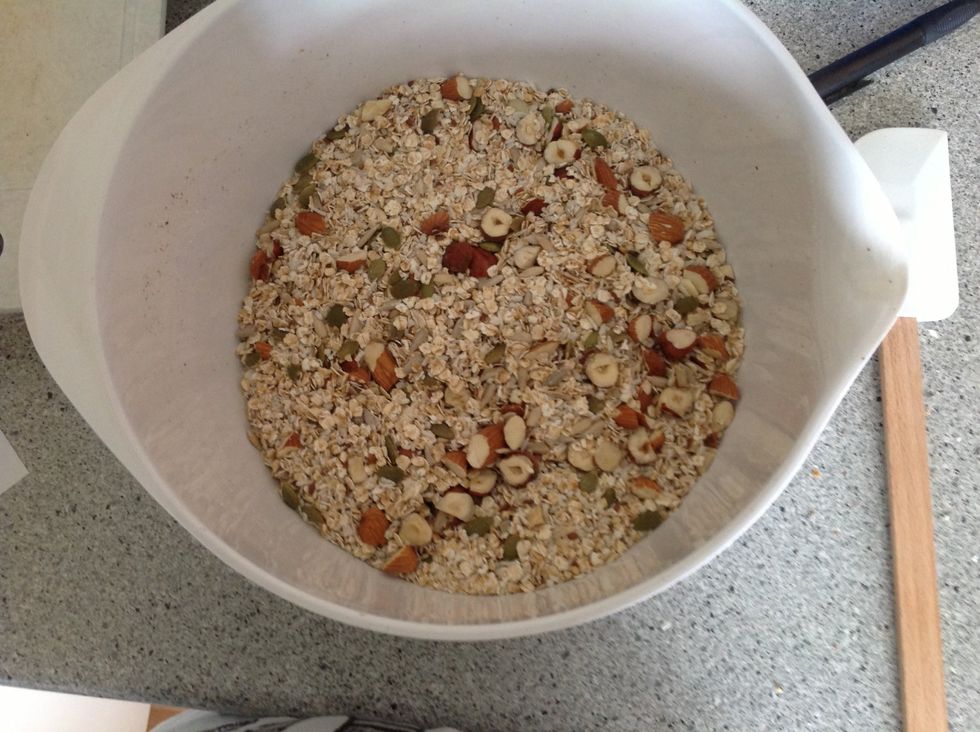 Mix it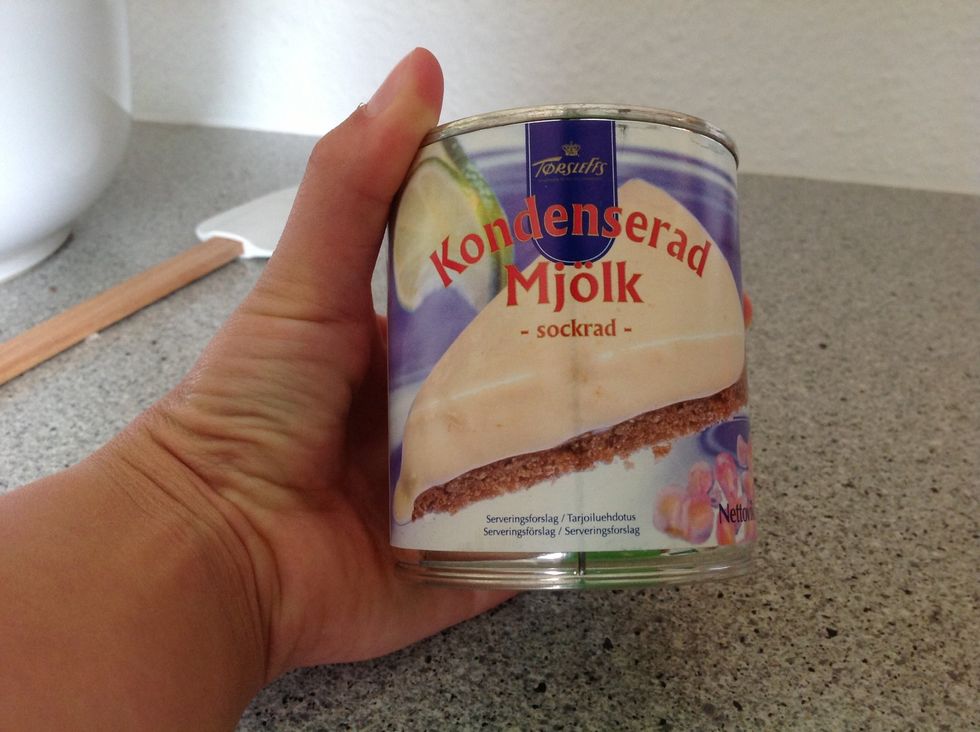 Take the condensed milk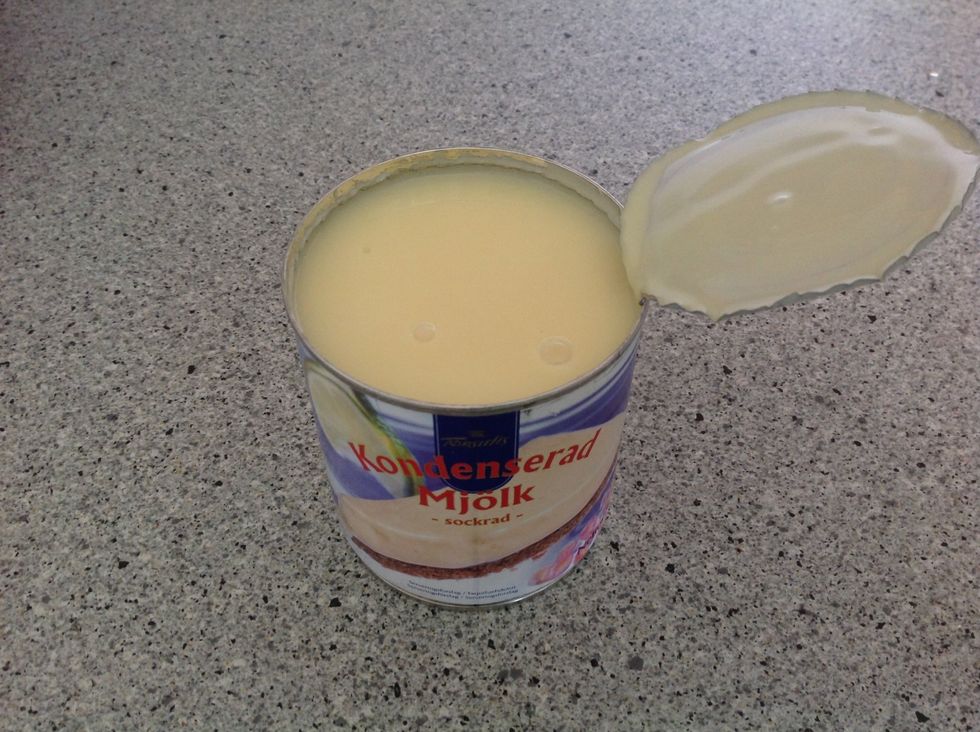 Open it!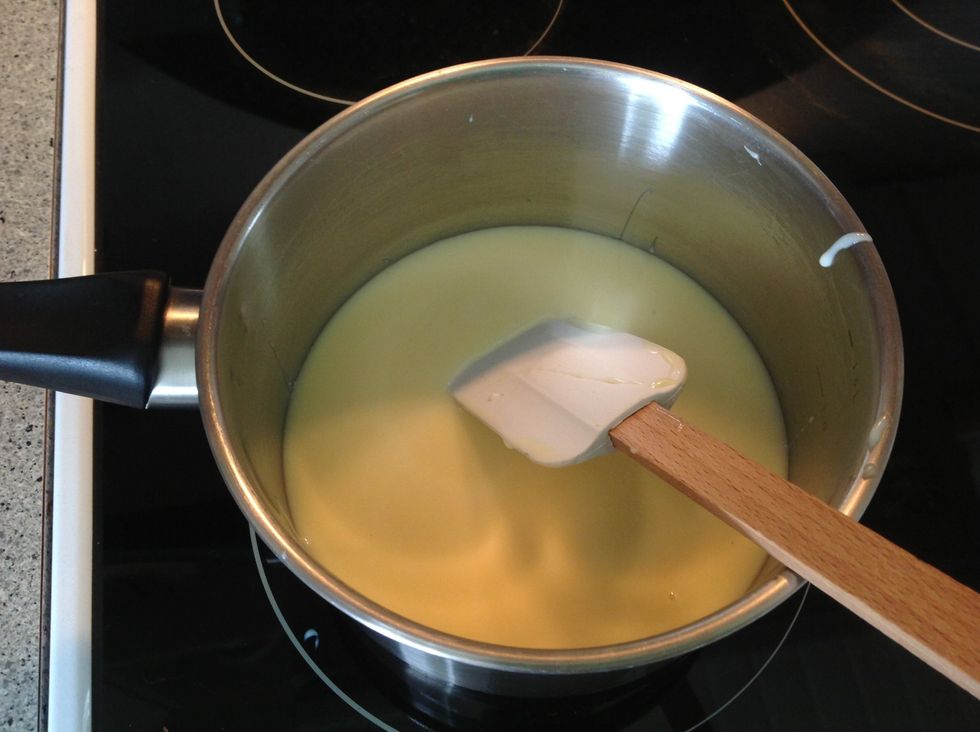 Pour it in a little saucepan and heat it up (It shall not boil, just get warm)
While the milk is heating, you can prepare the baking sheet (23 x 33 cm)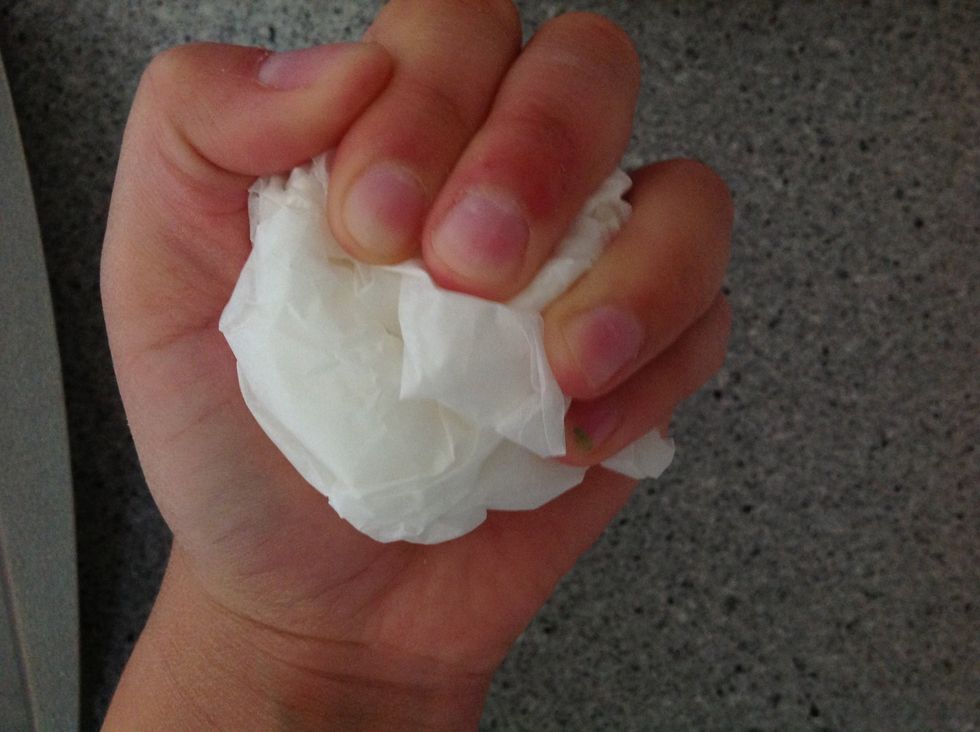 TIP: Curl the baking paper...
Then it is a lot easier to shape, and it fits so much better to the sheet!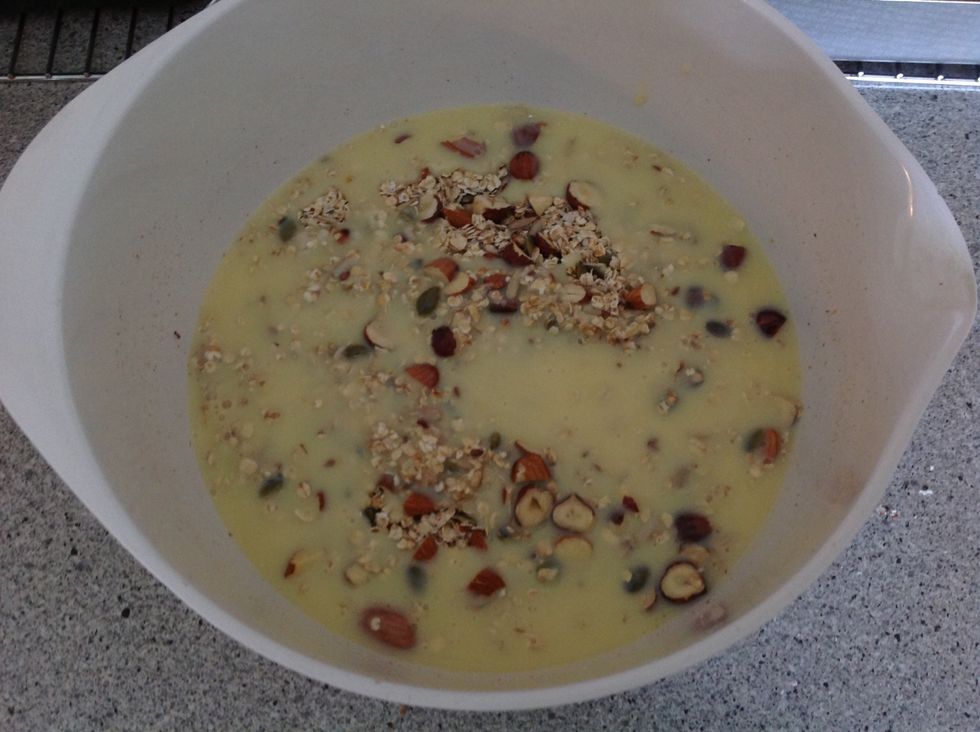 When the milk is hot, you shall pour it into the mixture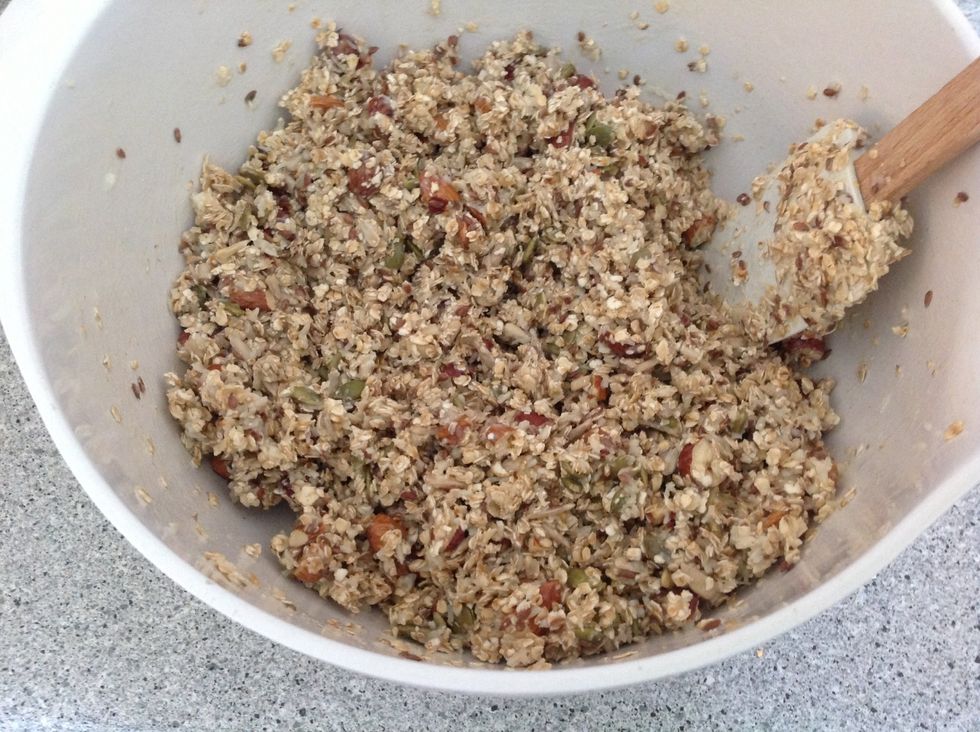 Mix it very well. If it is too dry, you can add a little water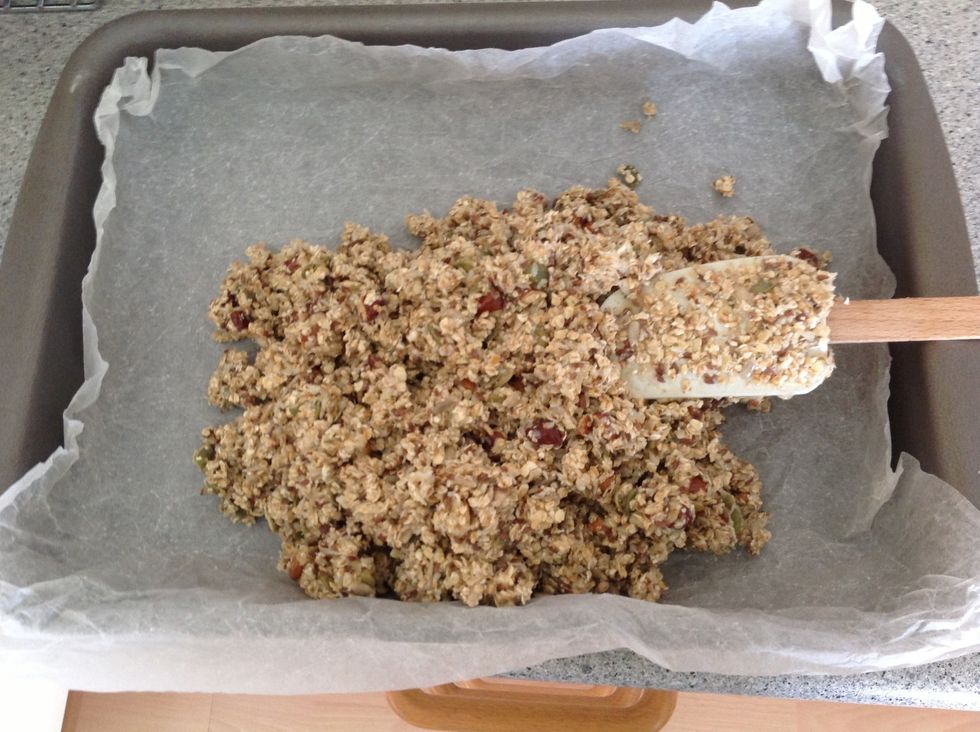 Smooth out the mixture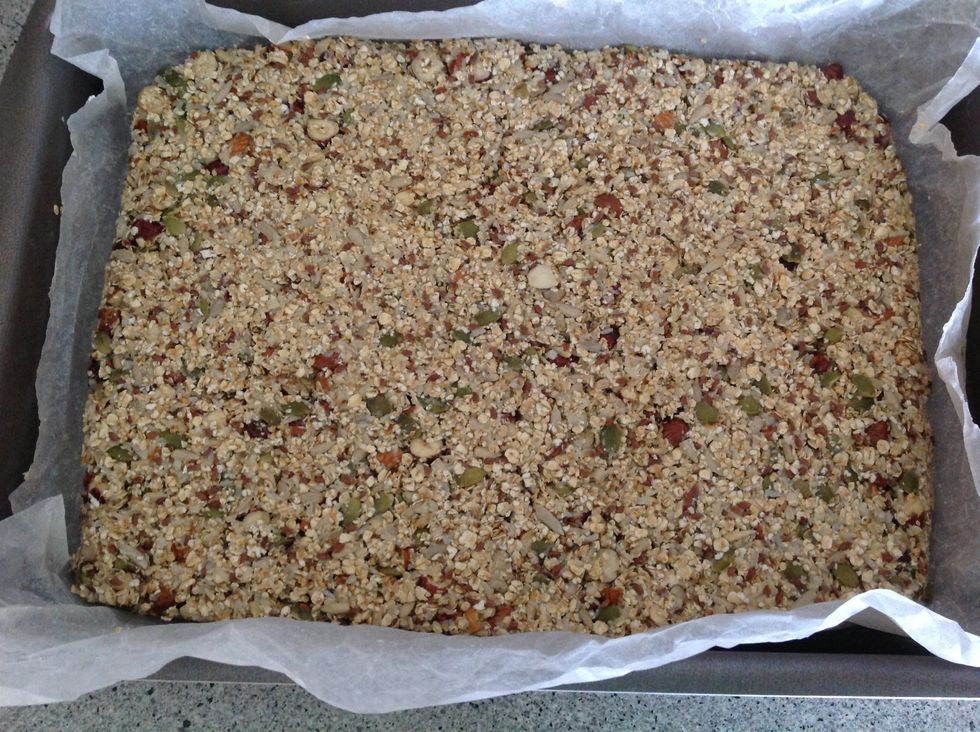 It should look like this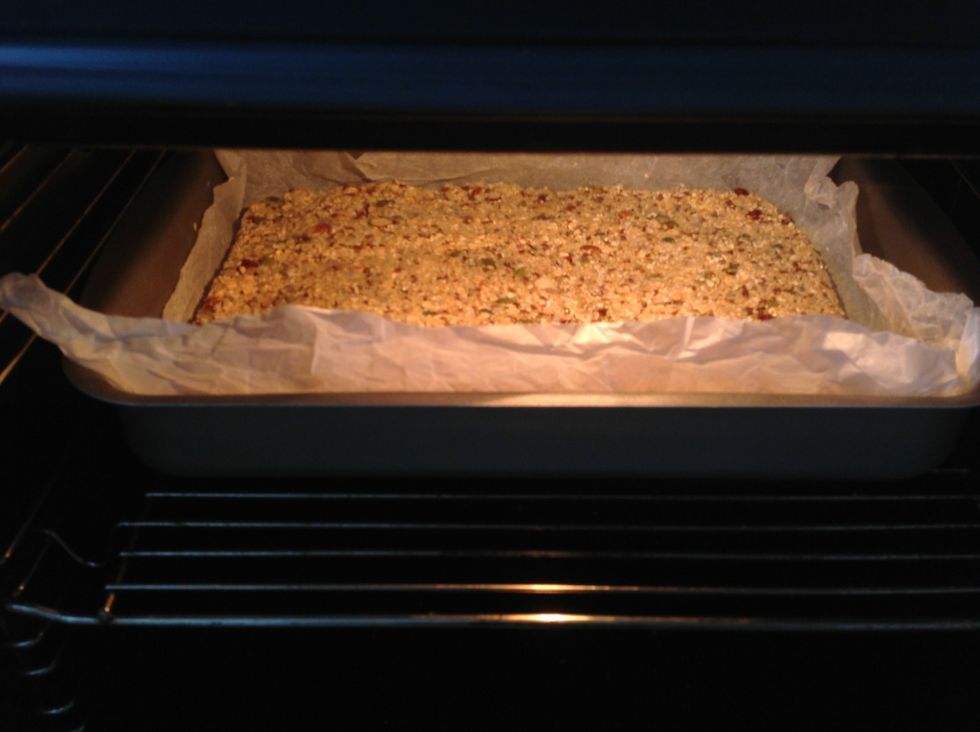 Bake it for about 50 minutes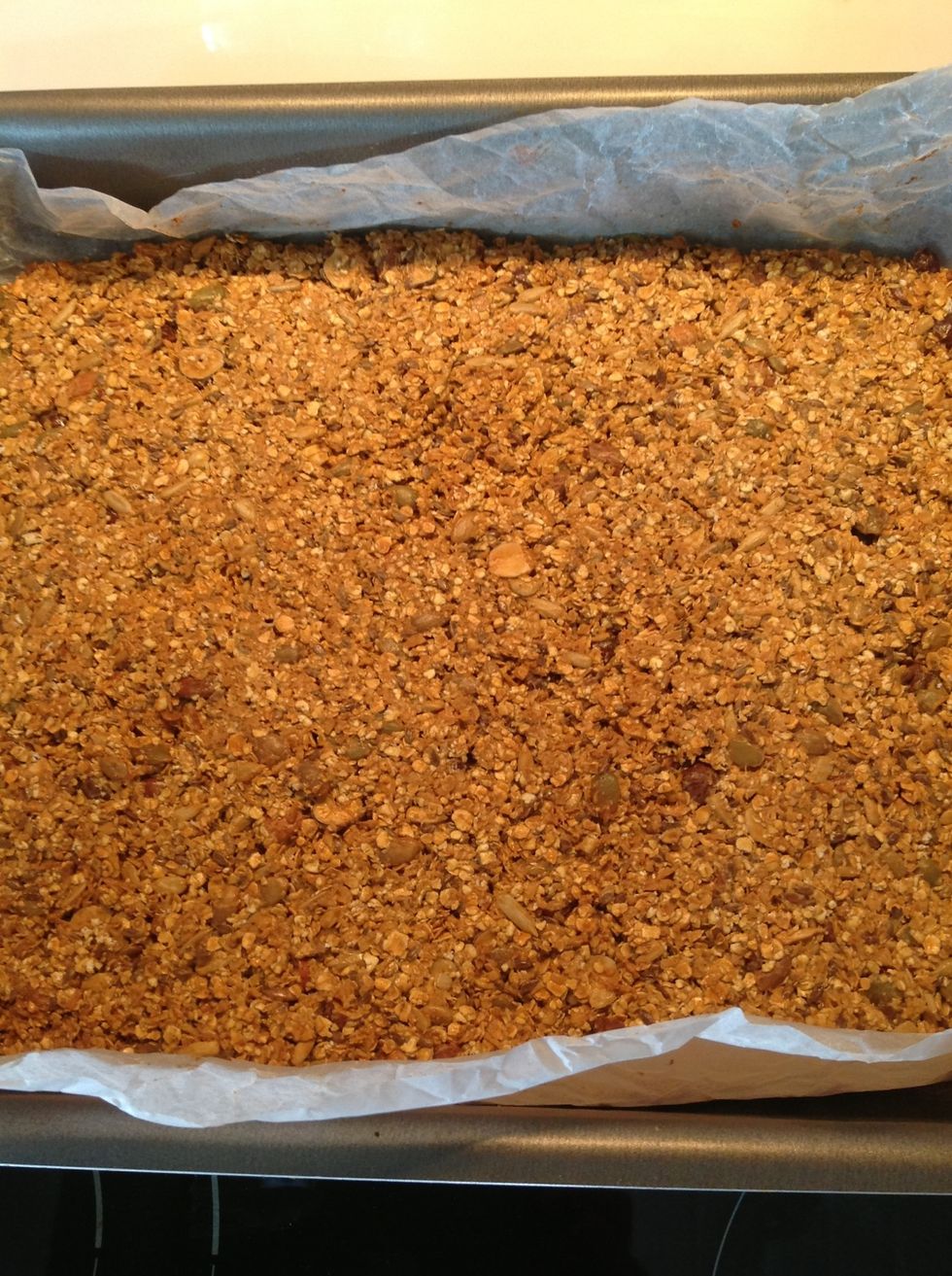 Let it cool for 15 minutes :)
NOTE: You can eventually add 100 g. dried cranberries (or any other dried fruit) - then it shall bake for about an hour 😊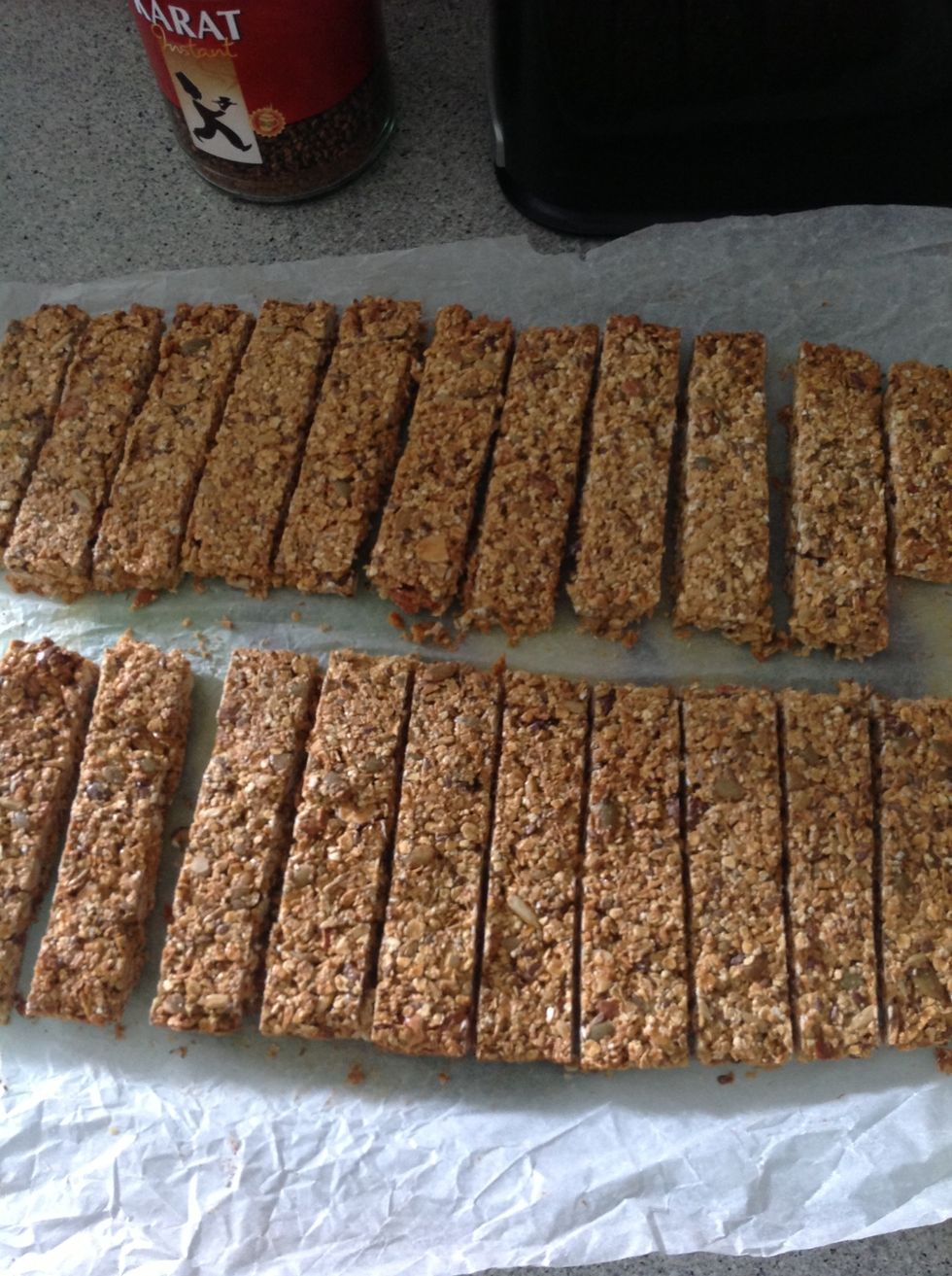 When they are cooled, you can cut them as big or as small you want to 😉 I got 22
Buon appetit 😋
125.0g Nuts
250.0g Oats
80.0g Shredded coconut
130.0g Mixed seeds
400.0g Sweetened condensed milk (1 can)