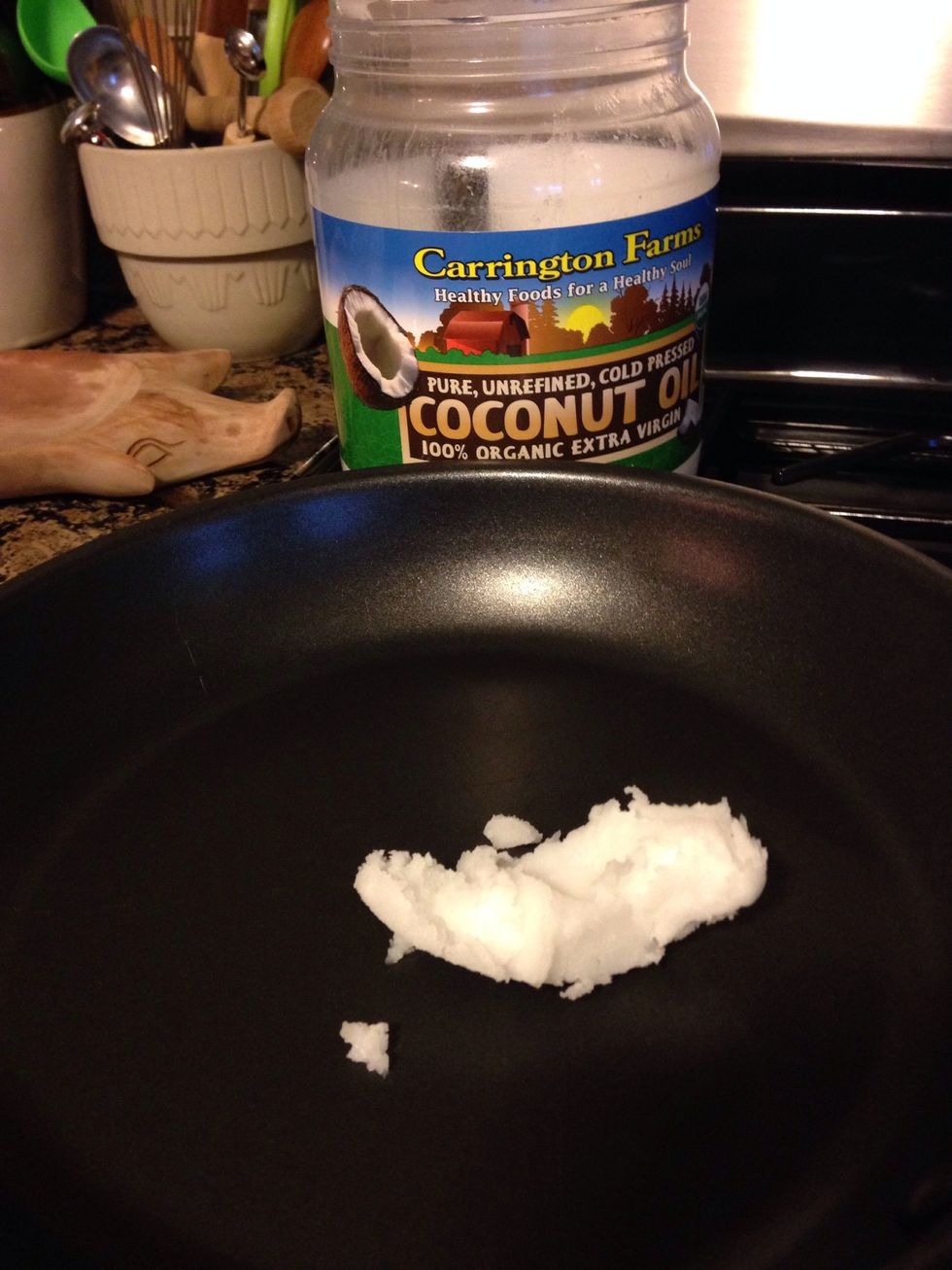 Tblsp Organic Coconut Oil in sauce pan over medium heat.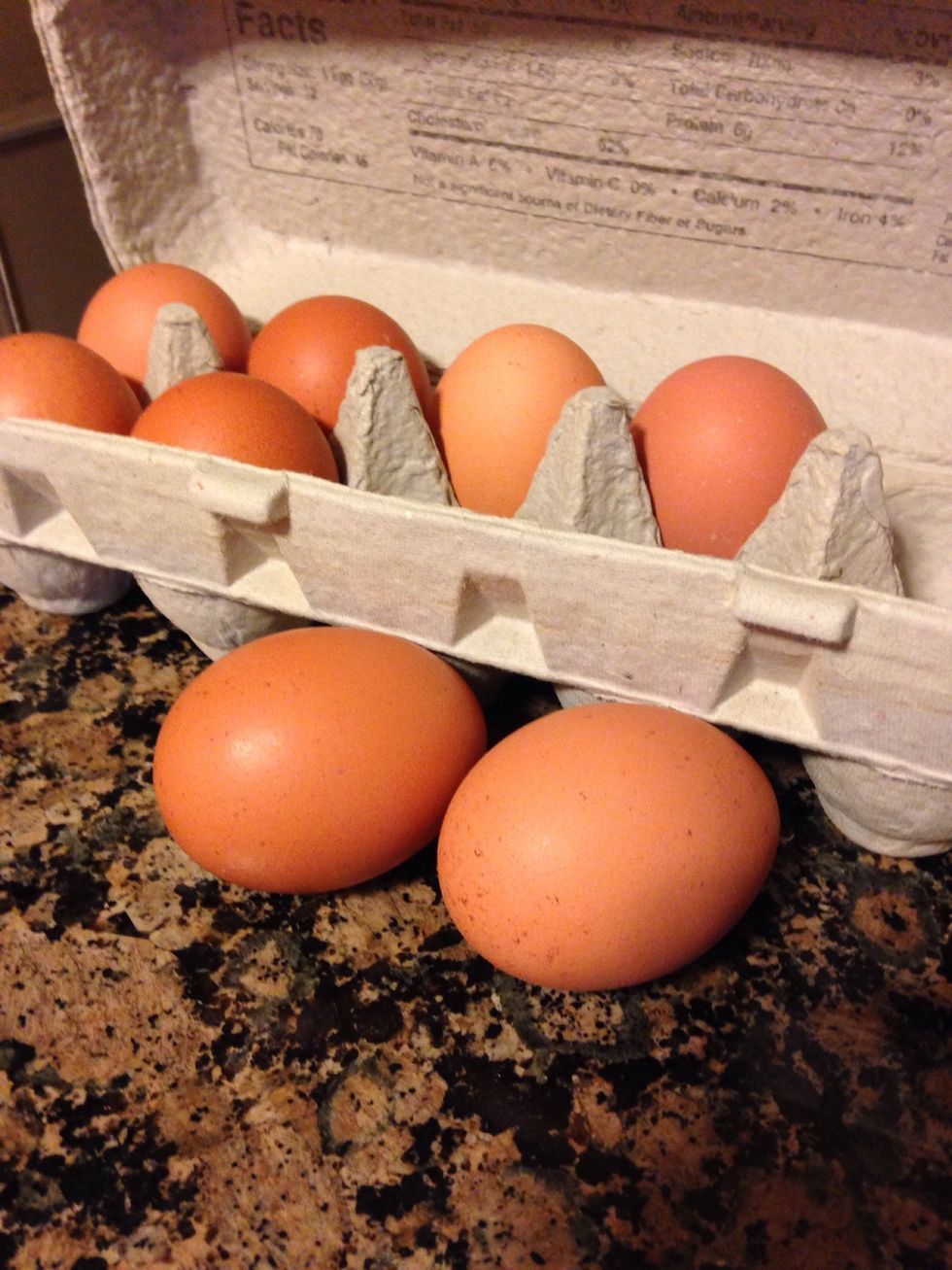 Two Organic eggs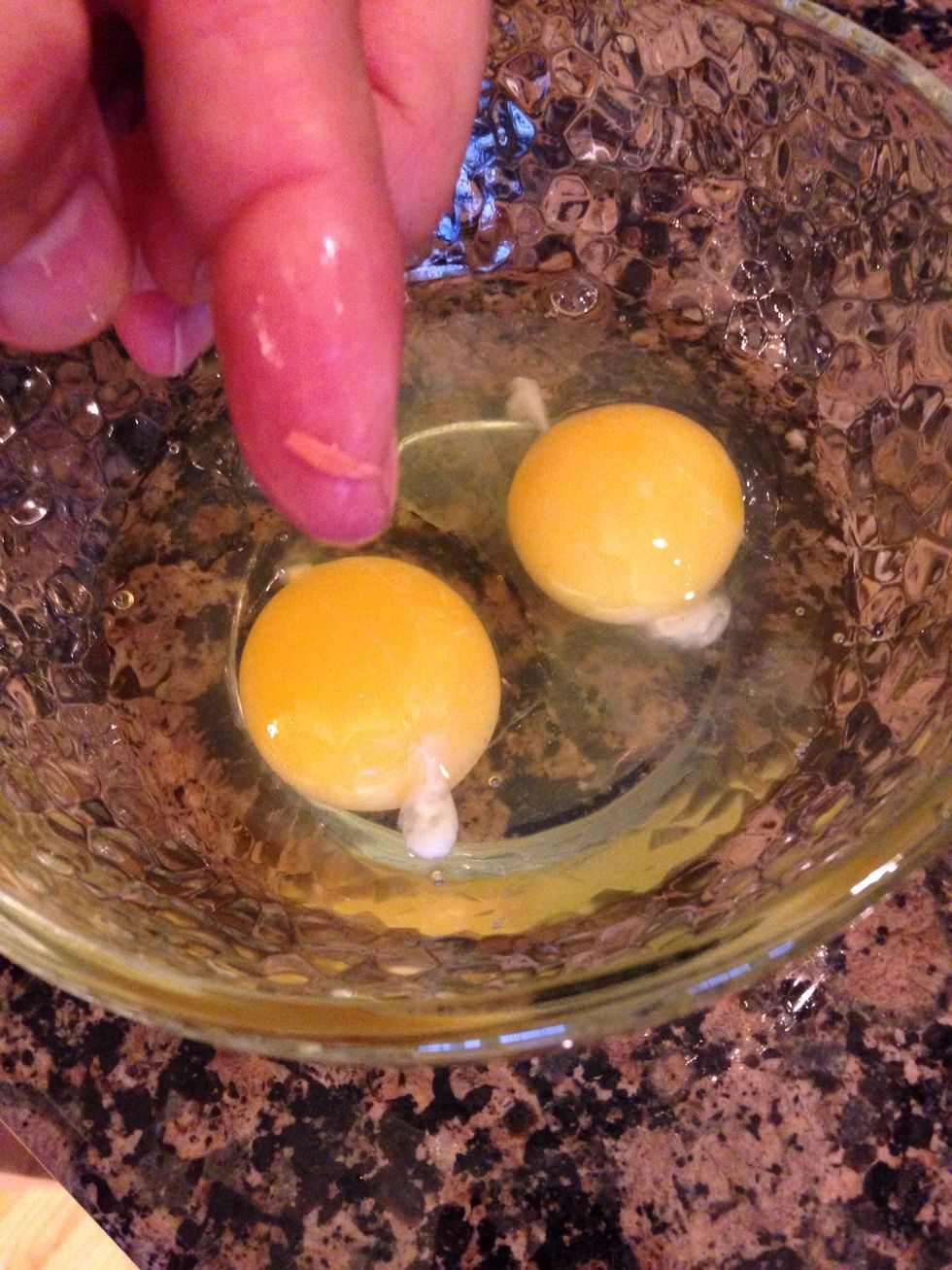 Crack eggs in bowl to be able to remove shells.
Separate Shitake stems from caps.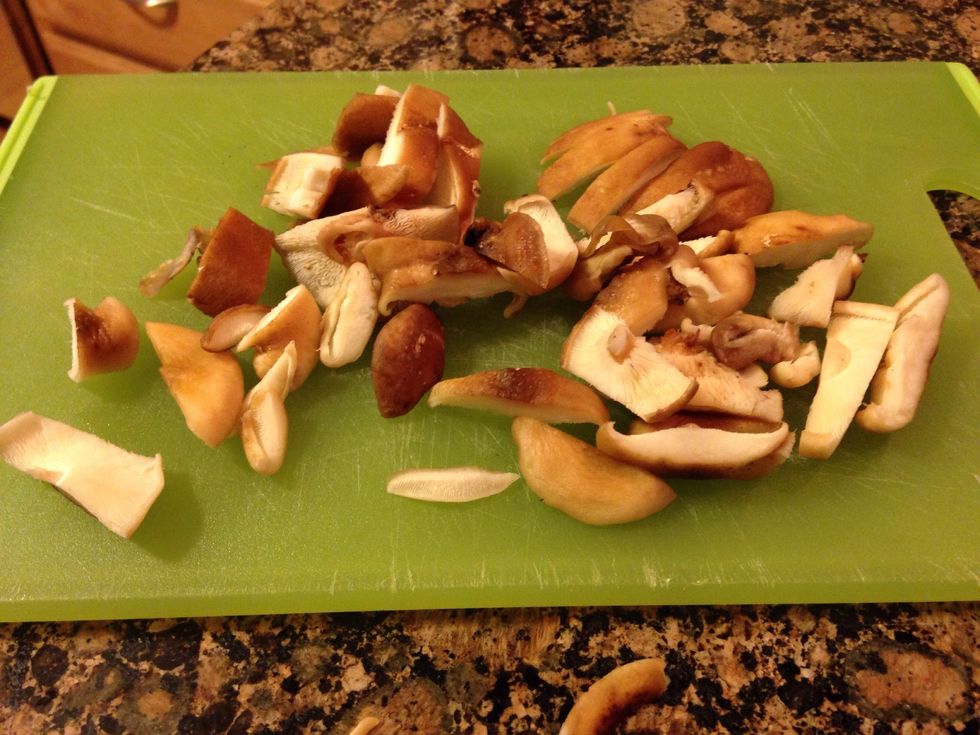 Slice Shitake Mushrooms.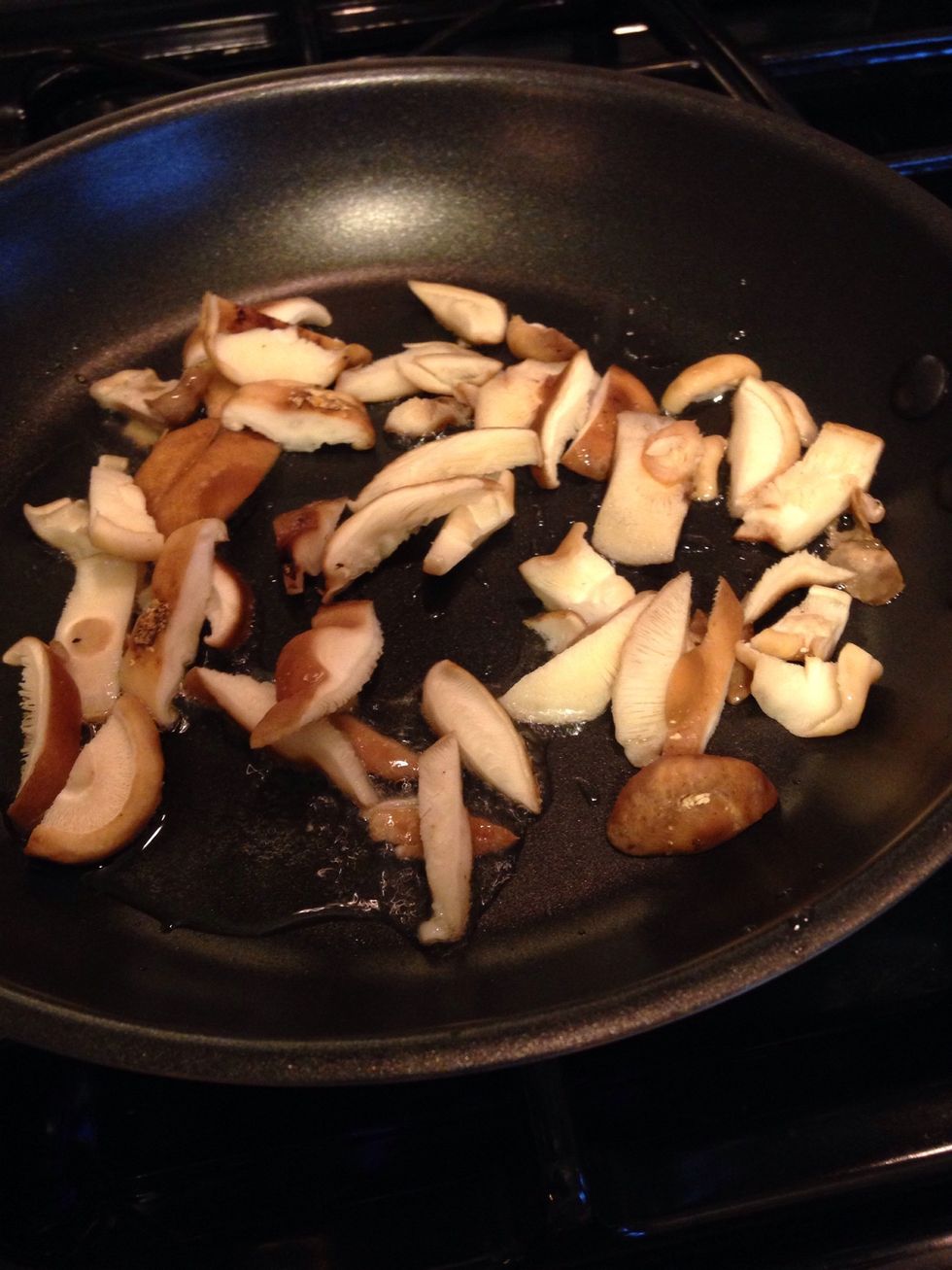 Place in melted Coconut Oil.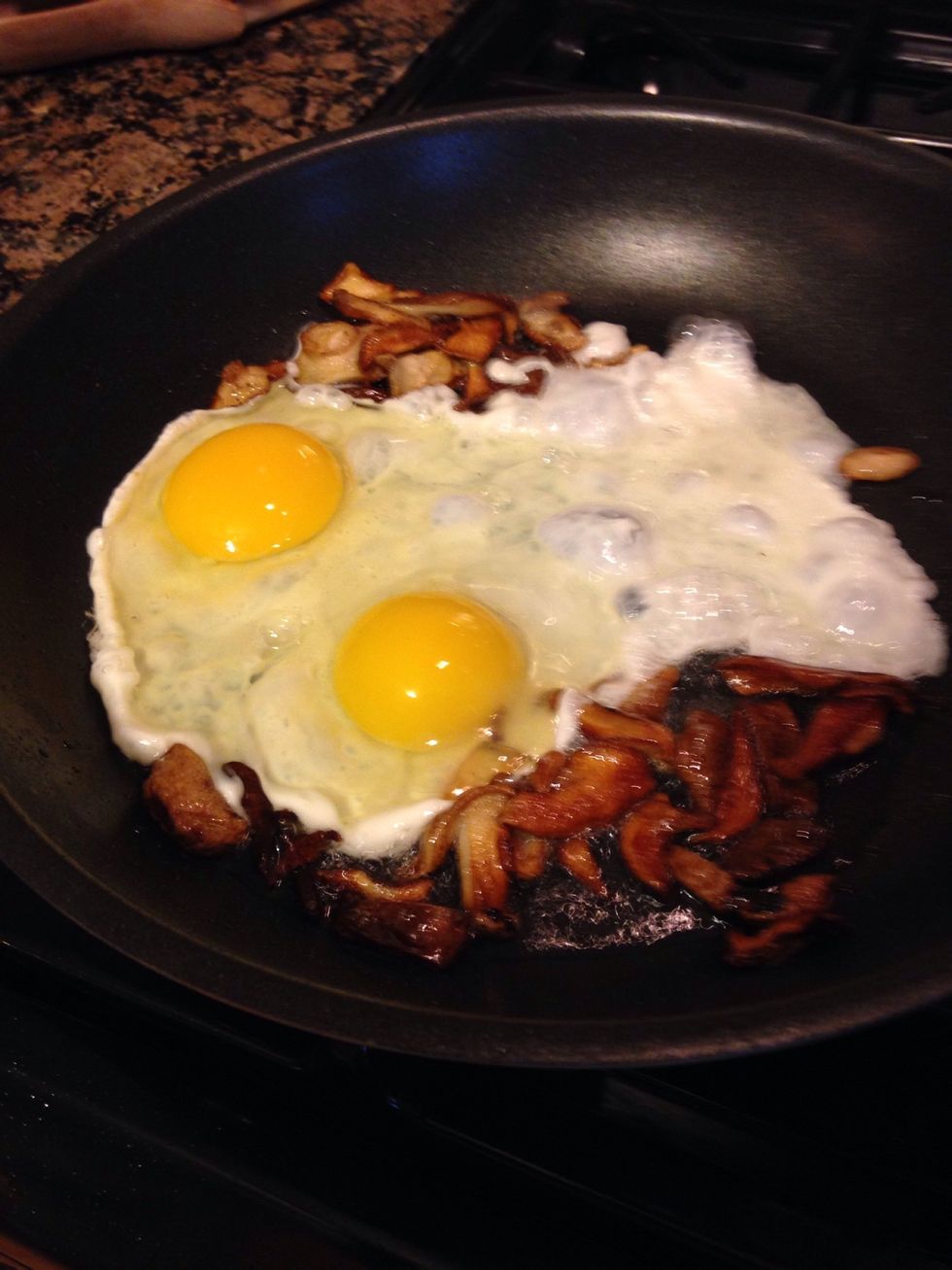 Although these are Organic eggs, in runny whites are indicative of a less than A quality egg. Still tasted fine!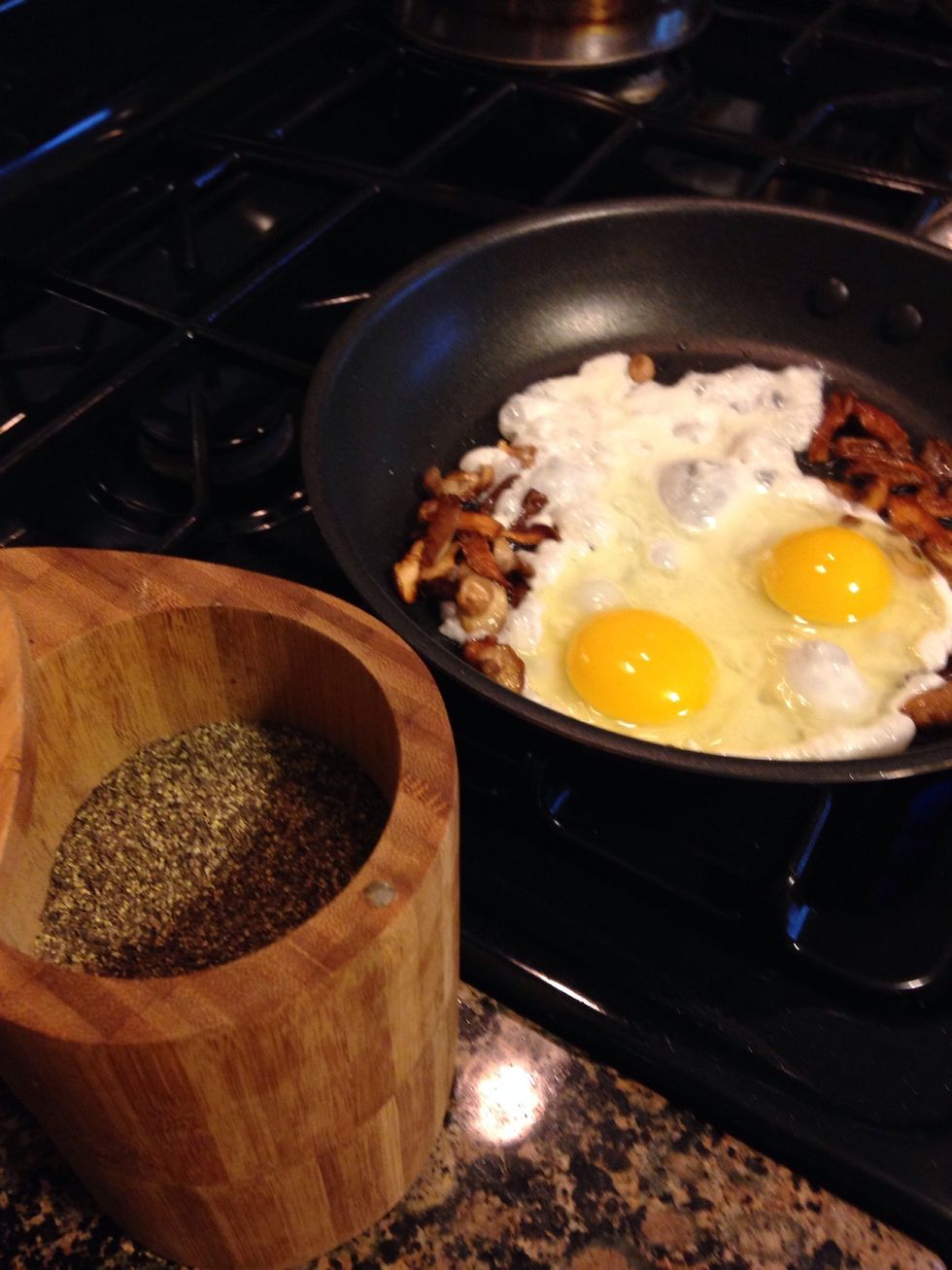 Add pinch of black pepper.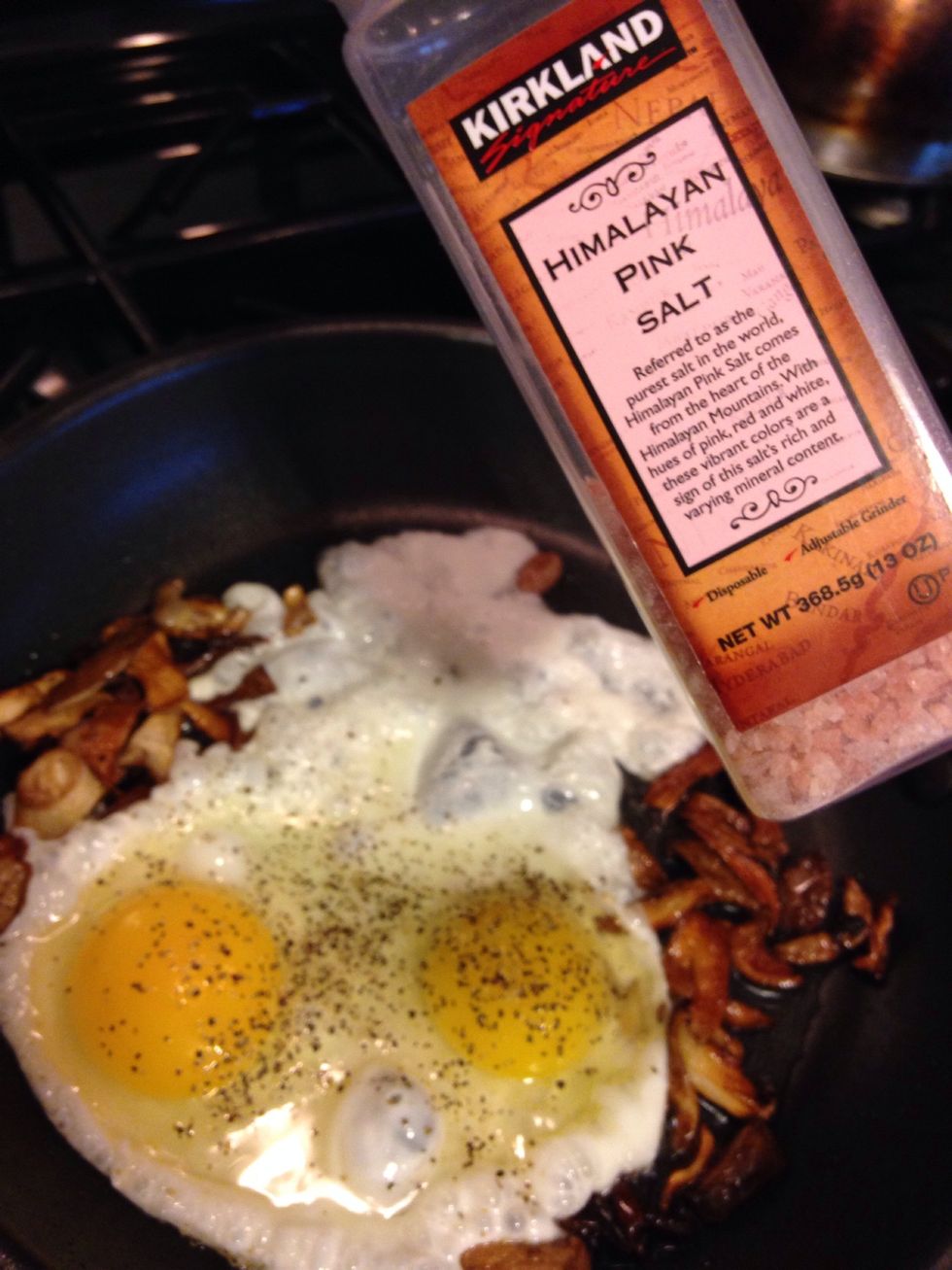 Dash of Himalayan Sea Salt. Great source of 60 essential minerals.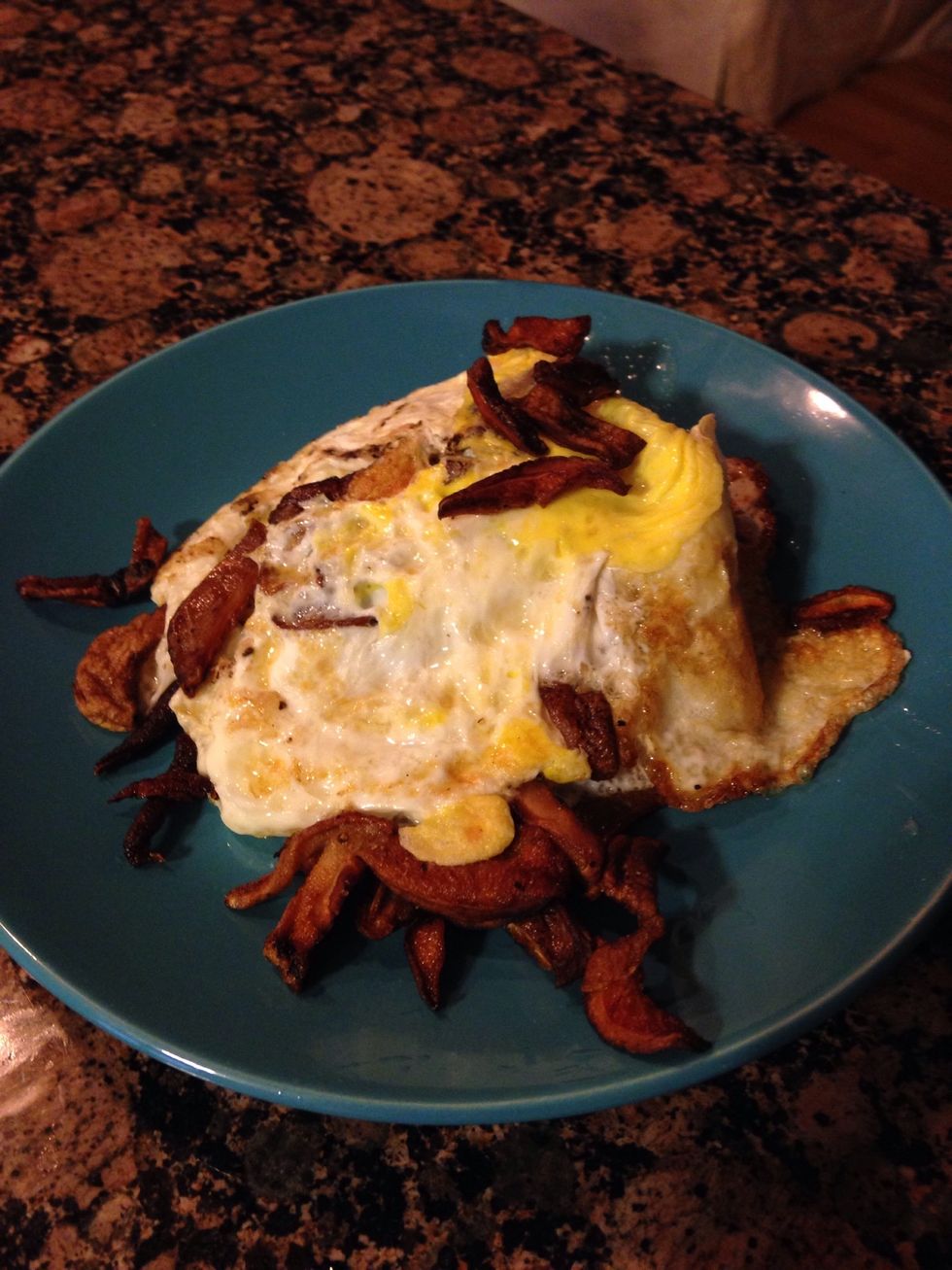 Mmmmmm!
Handful Shitake Mushrooms
2 Organic Eggs
Tblsp Organic Coconut Oil
Himalayan Sea Salt & Pepper