Supplies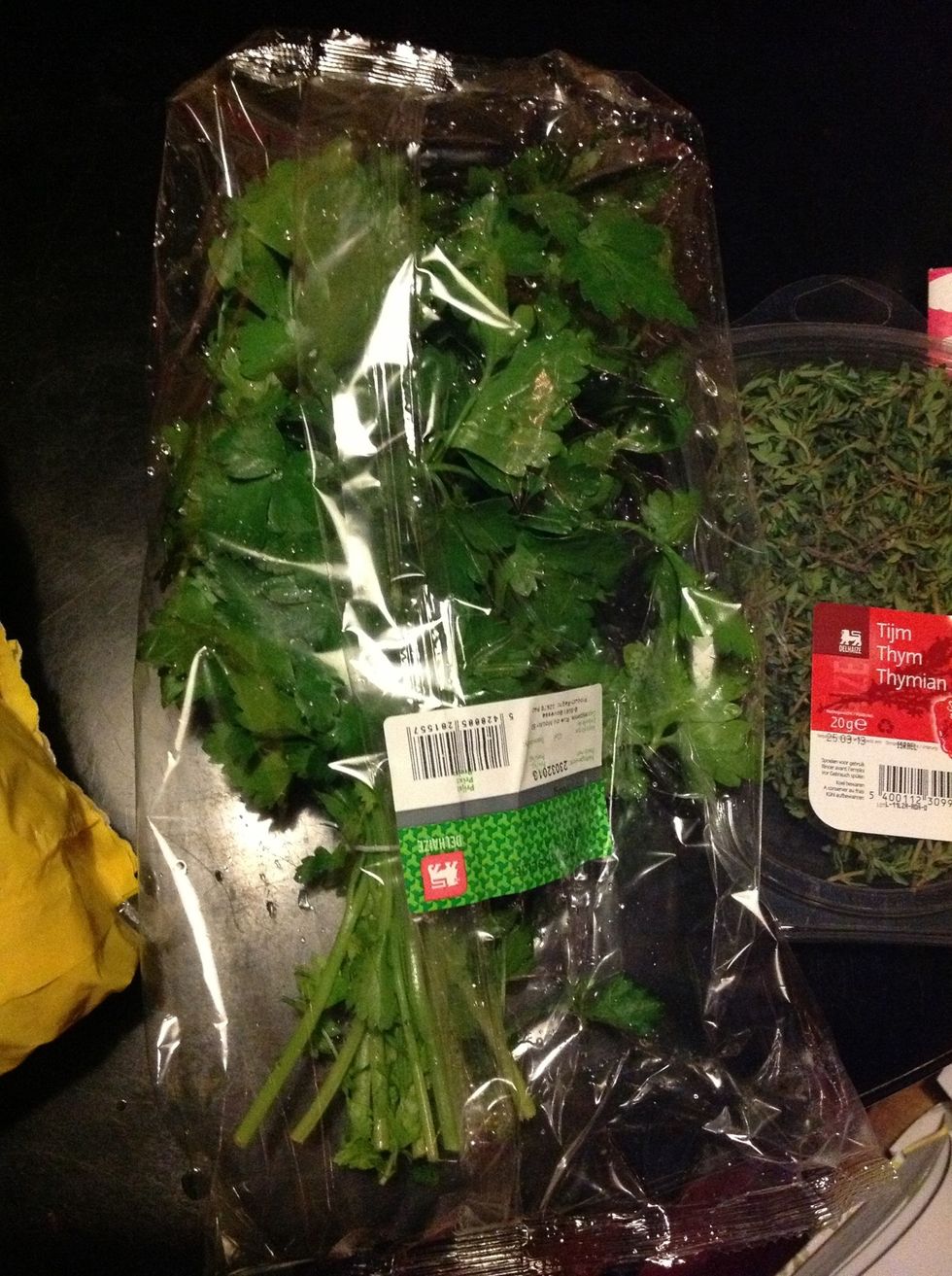 Leaf parley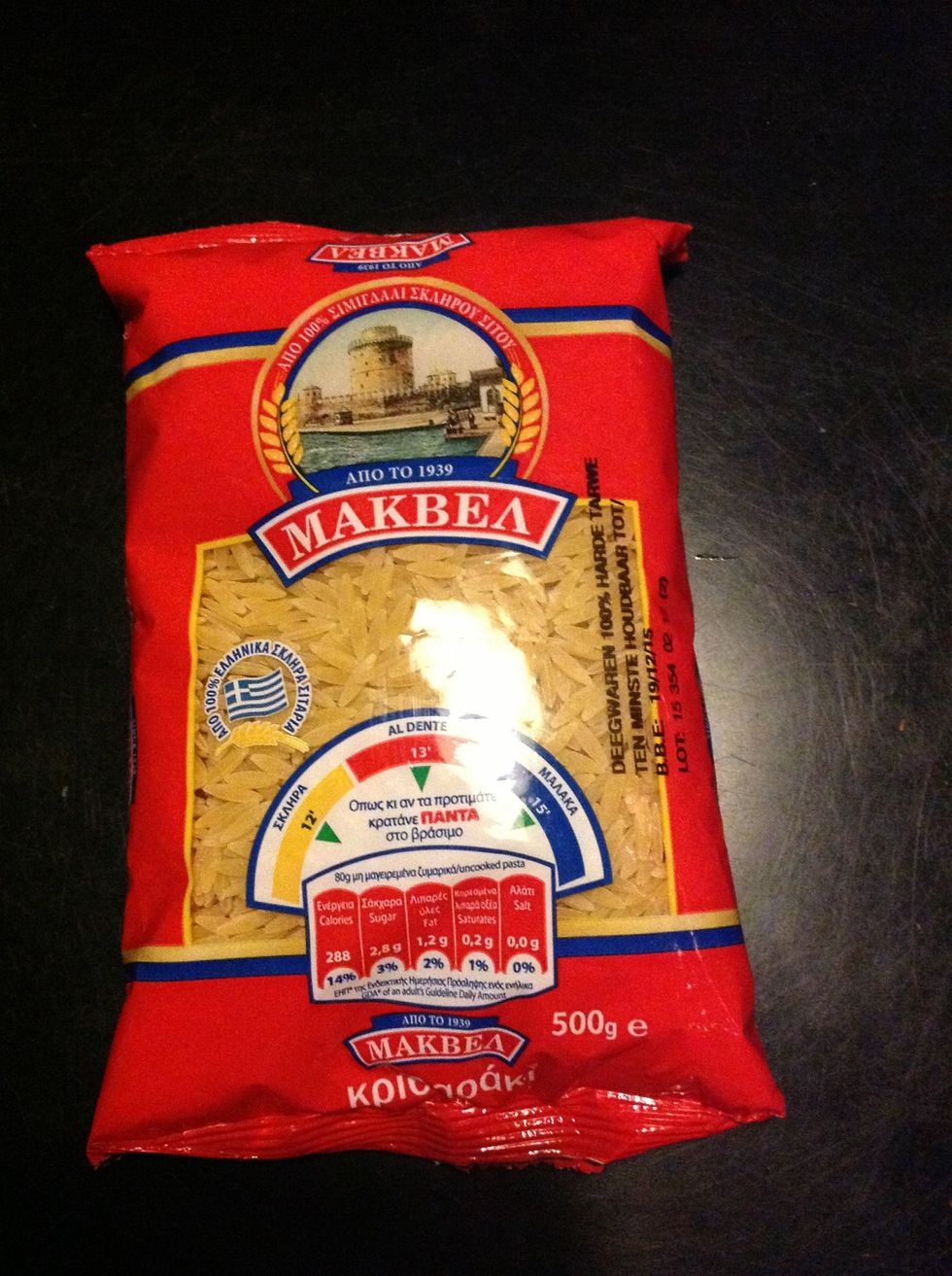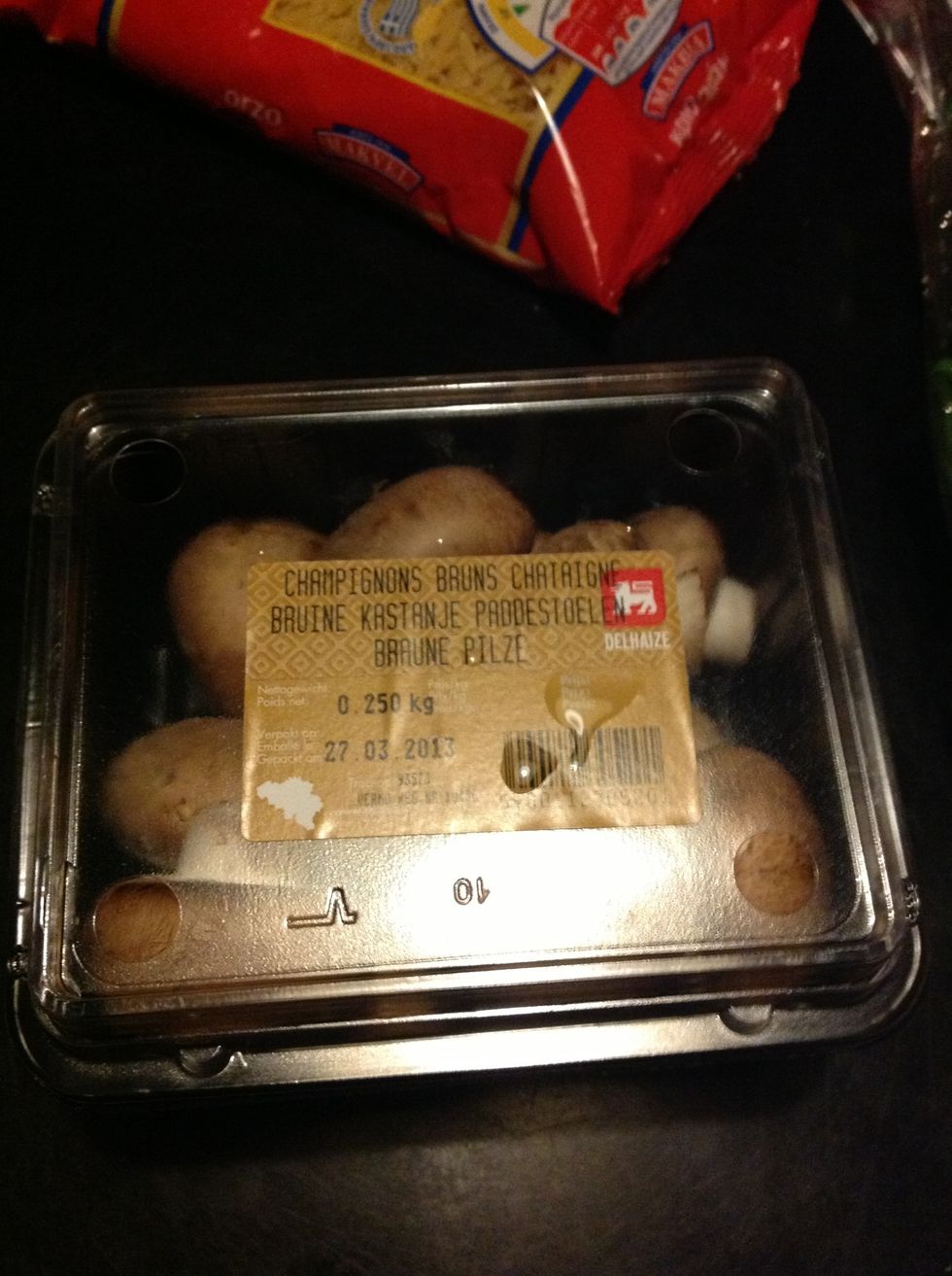 Portobellos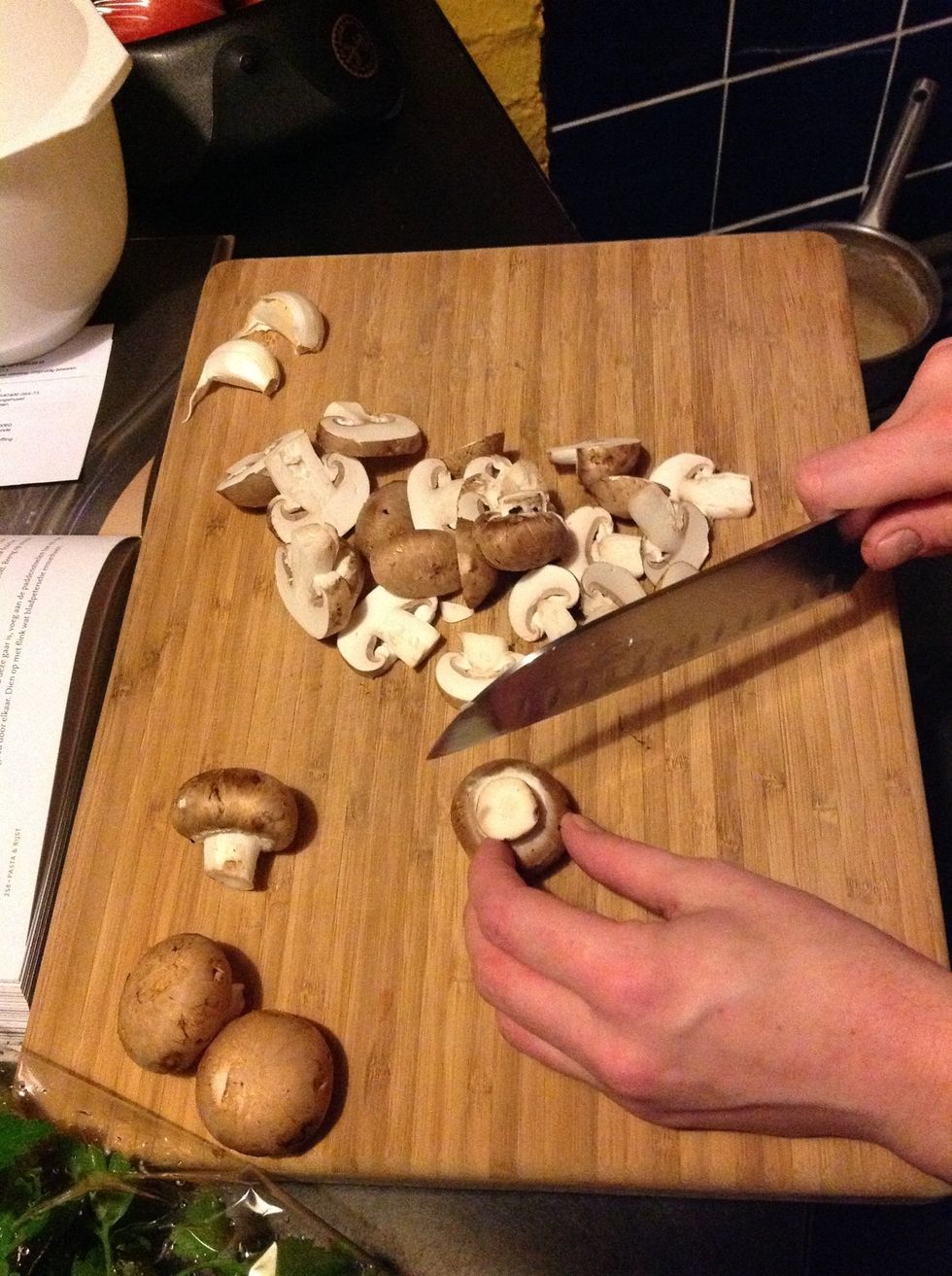 Cut the chestnut mushrooms in thick slices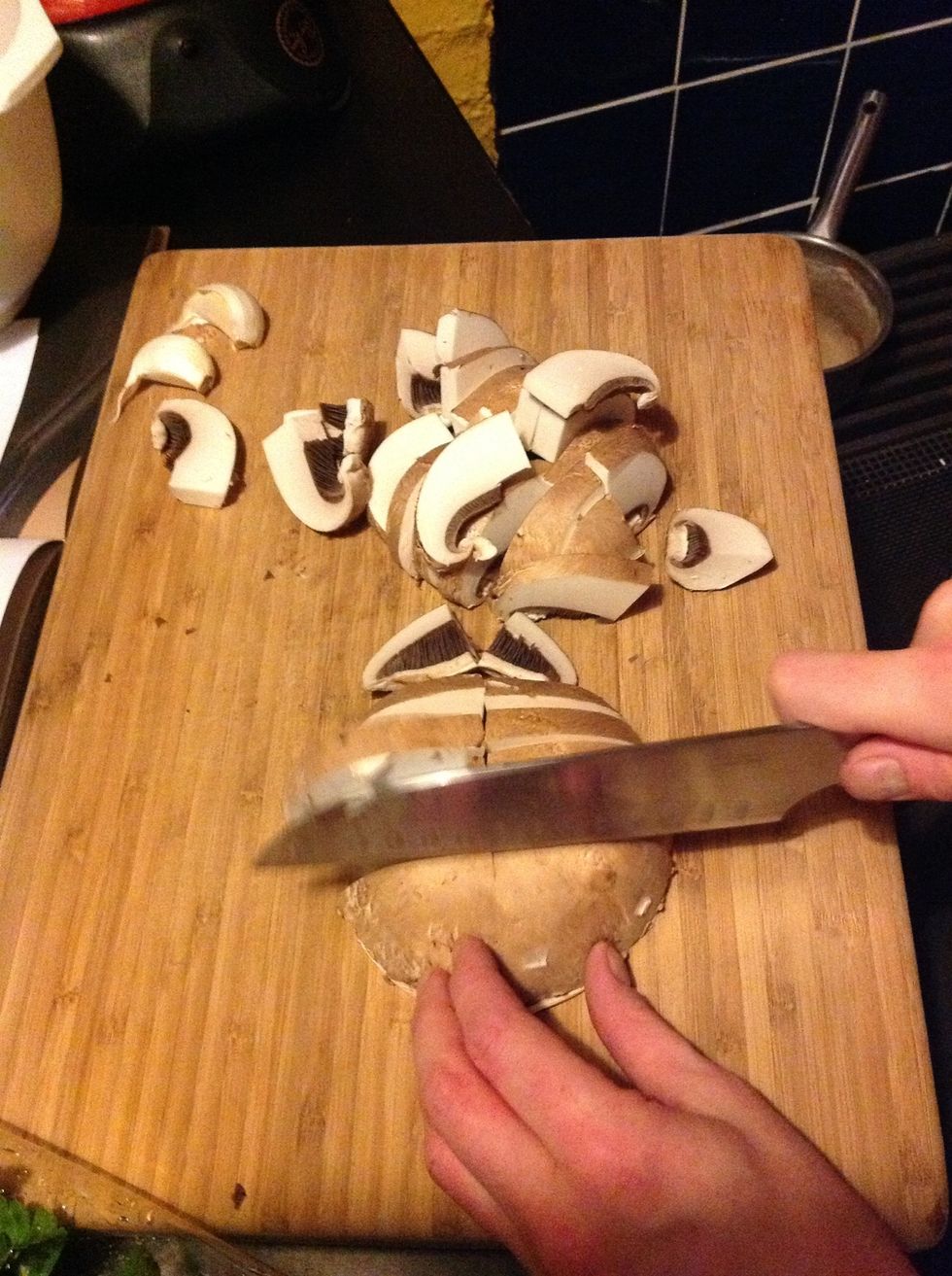 Cut the portobello mushrooms in thick slices
Start boiling water for the pasta.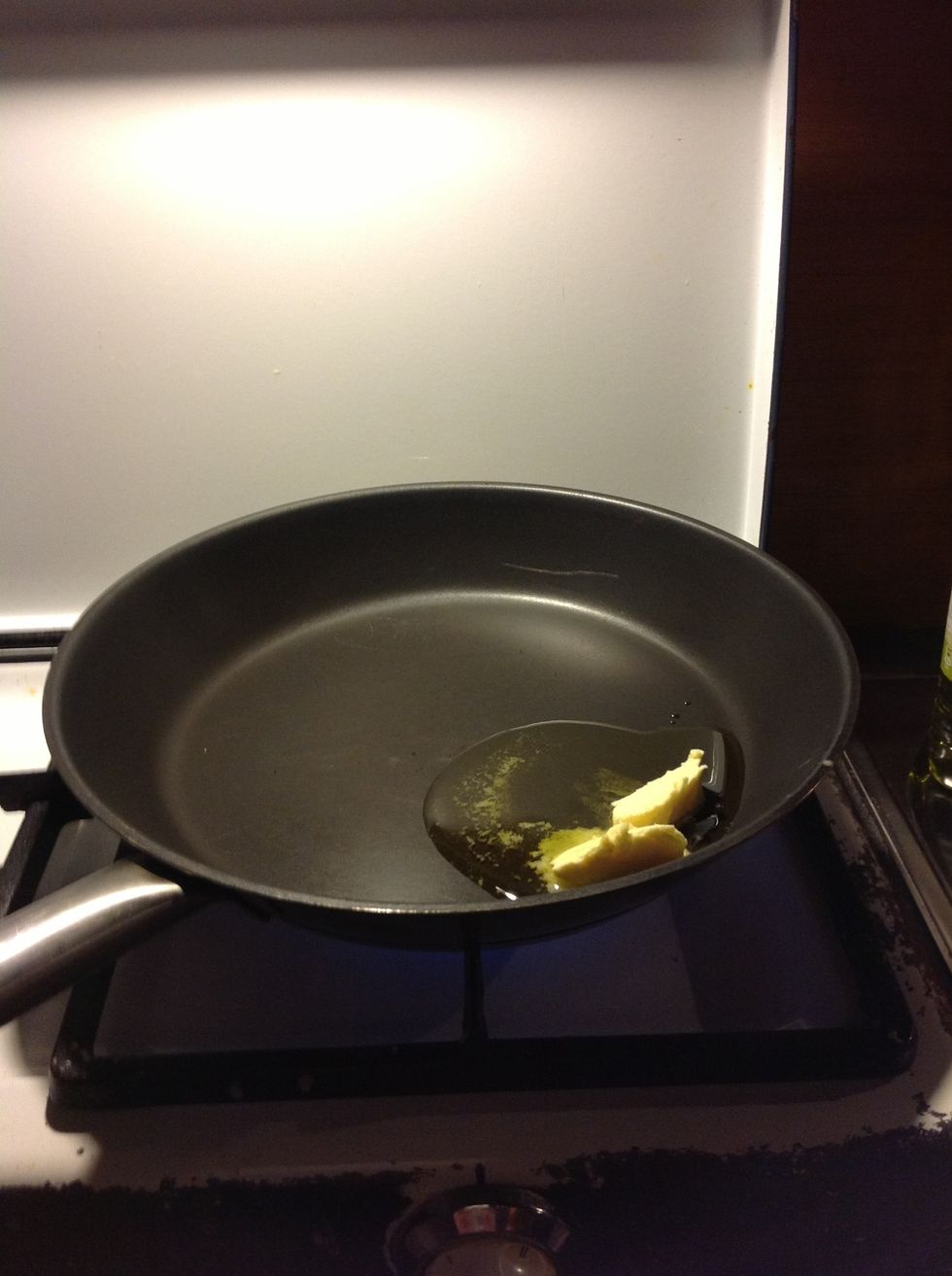 Heat butter and olive oil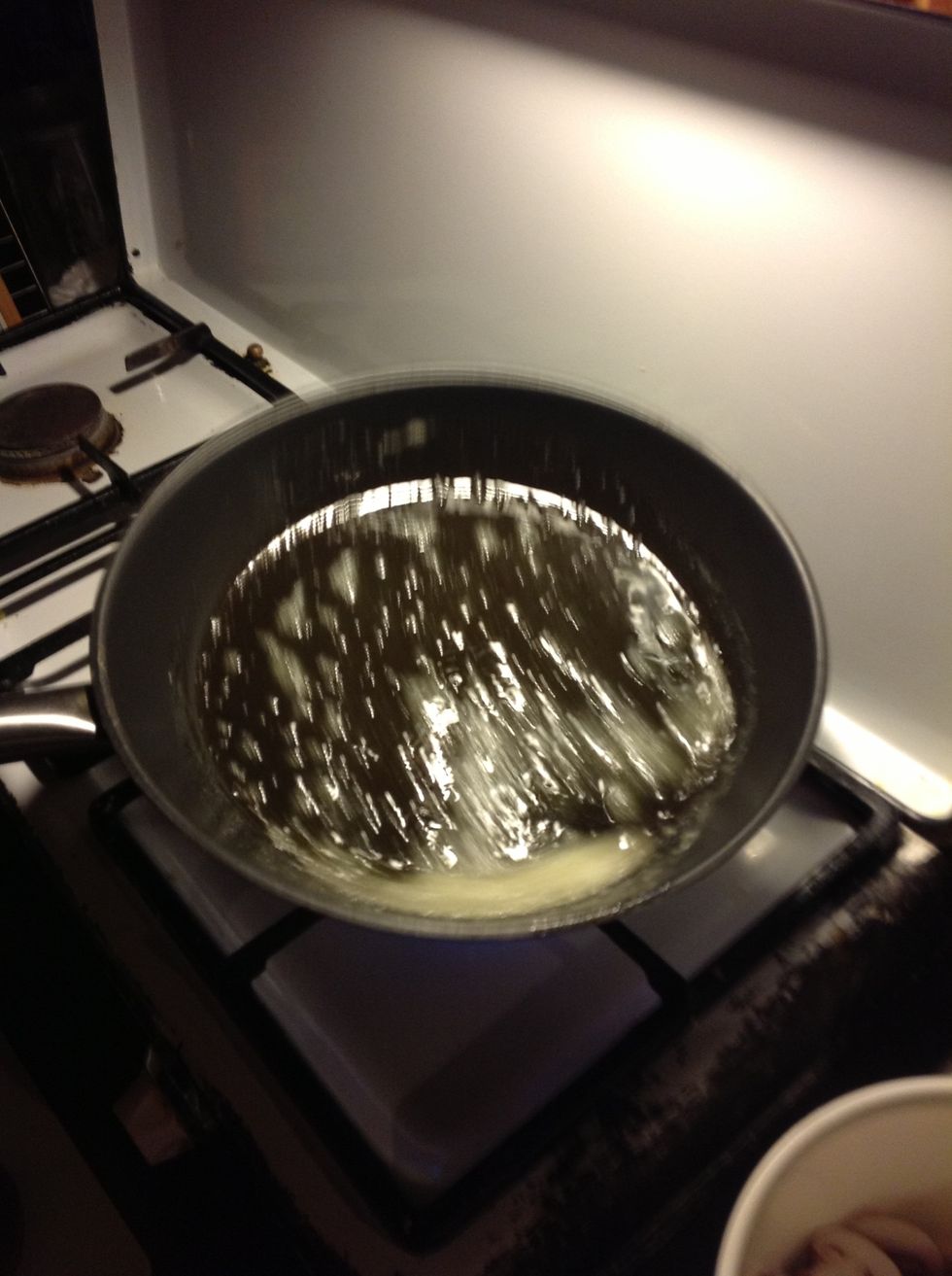 Until it's really hot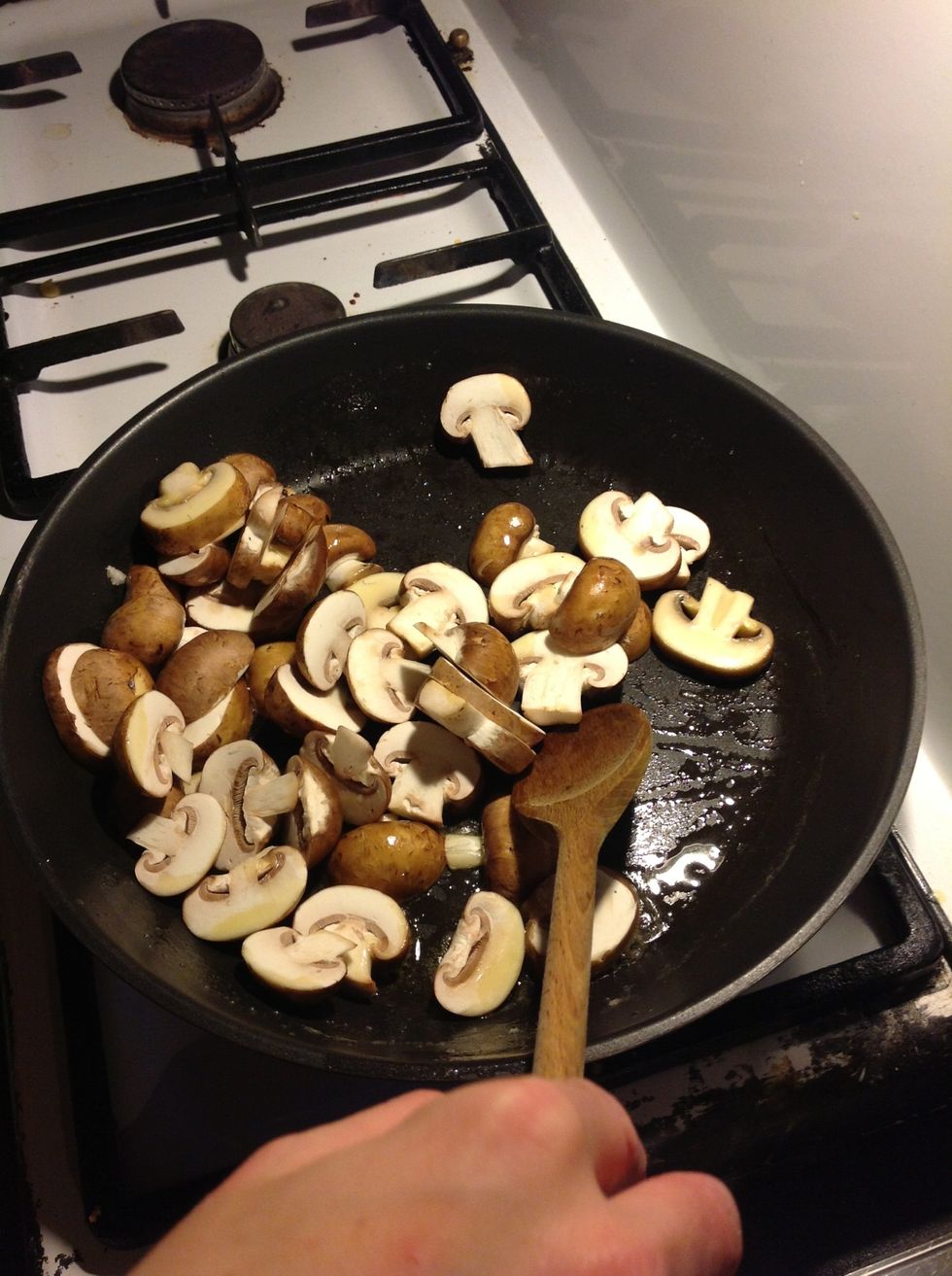 Bake the mushrooms on high temperature and stir to make the juice go away.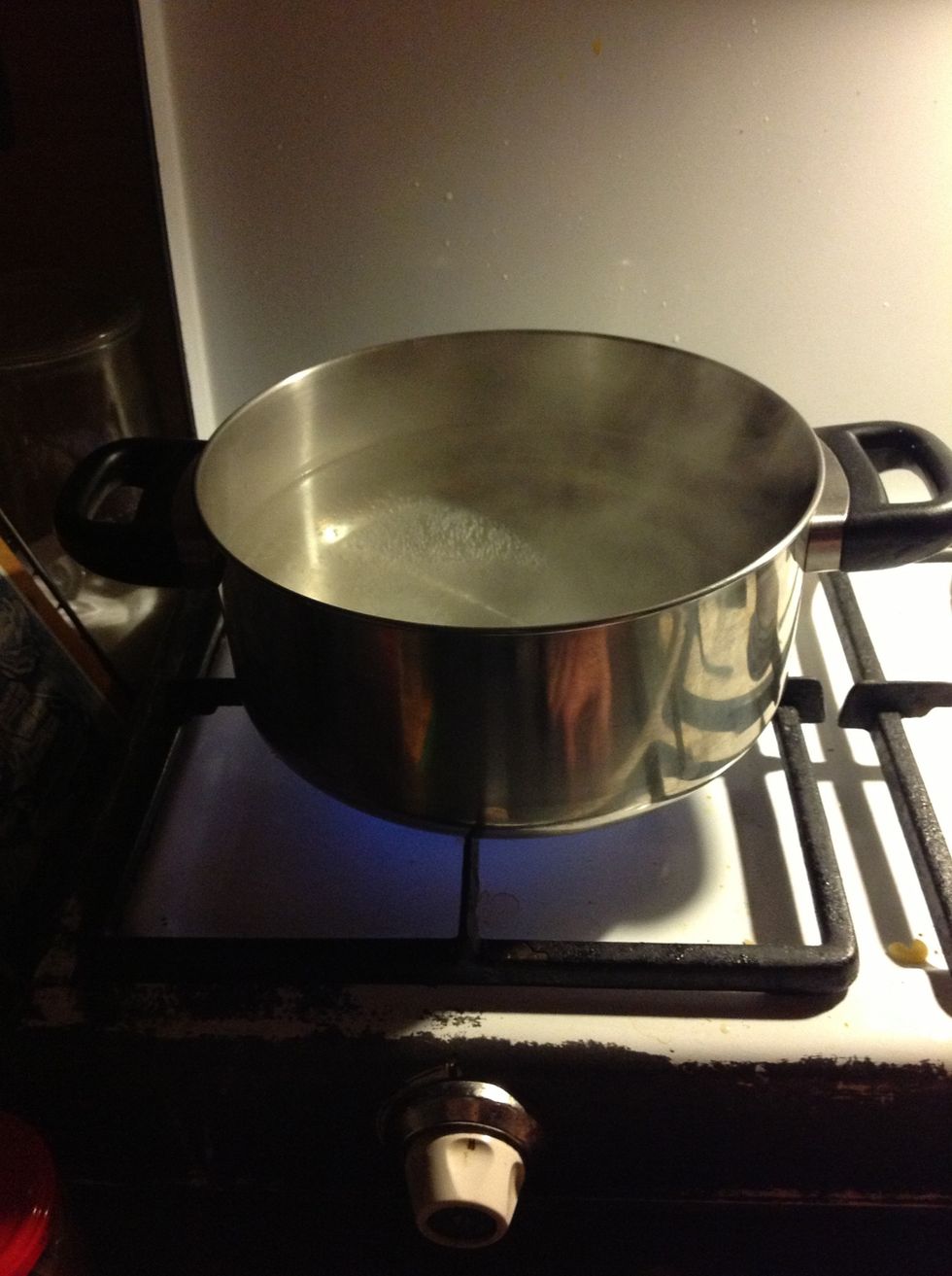 Waiting until the water is boiling.... Add some salt at the end (water boils slower when you add salt from the start)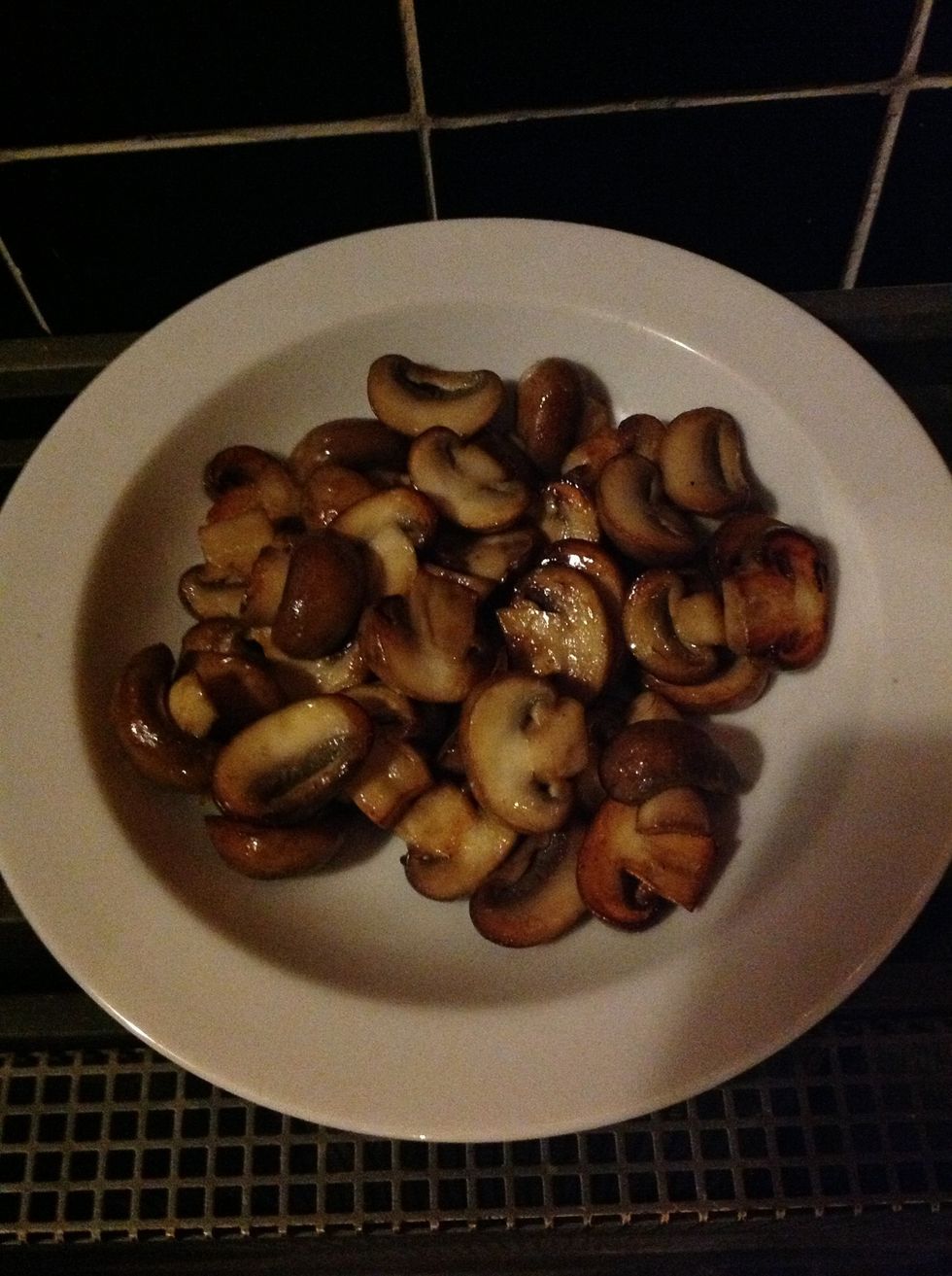 When the mushrooms are ready and the moisture is gone try to keep them warm.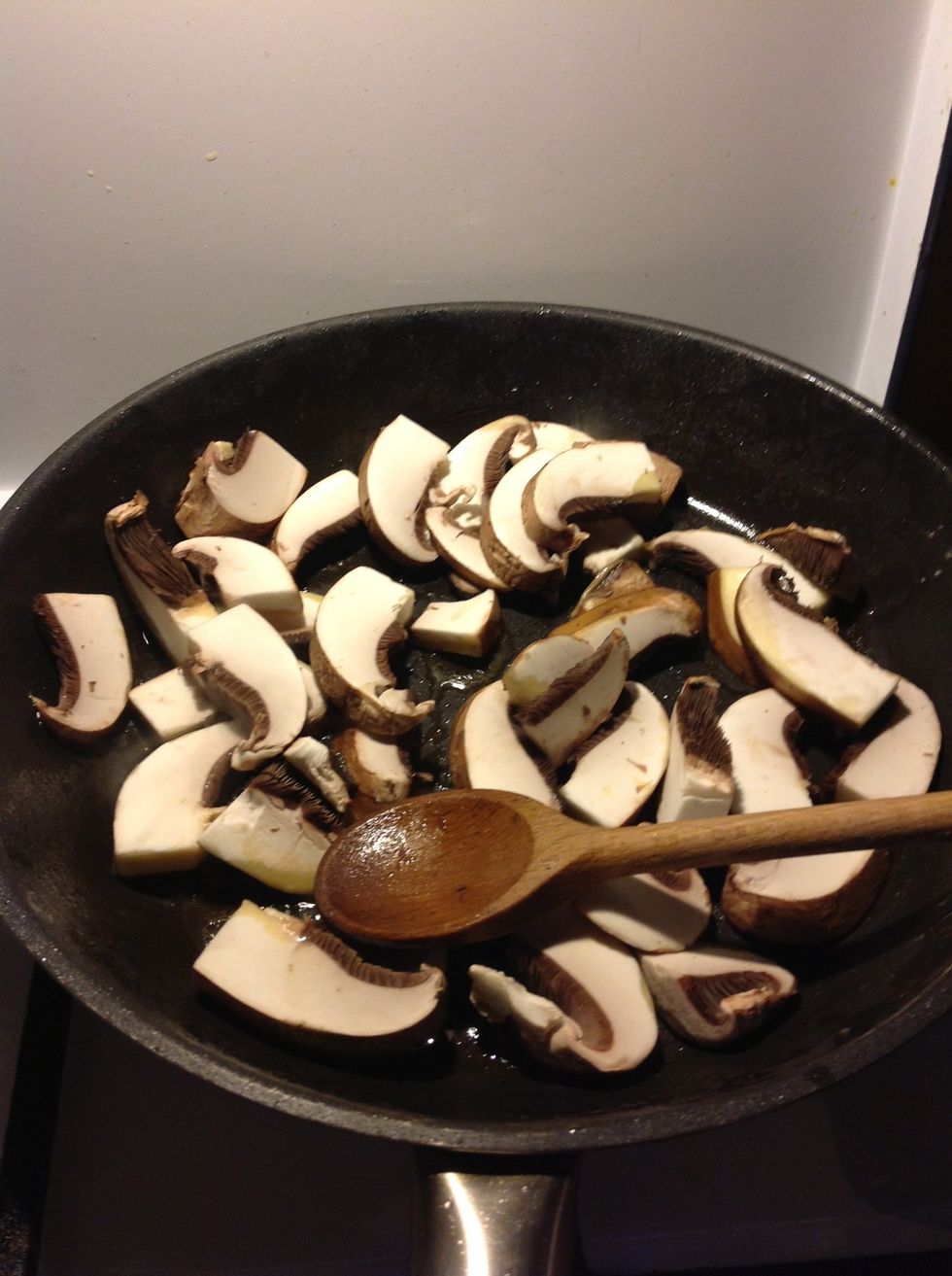 Bake the portobellos in the same way as the chestnut thingies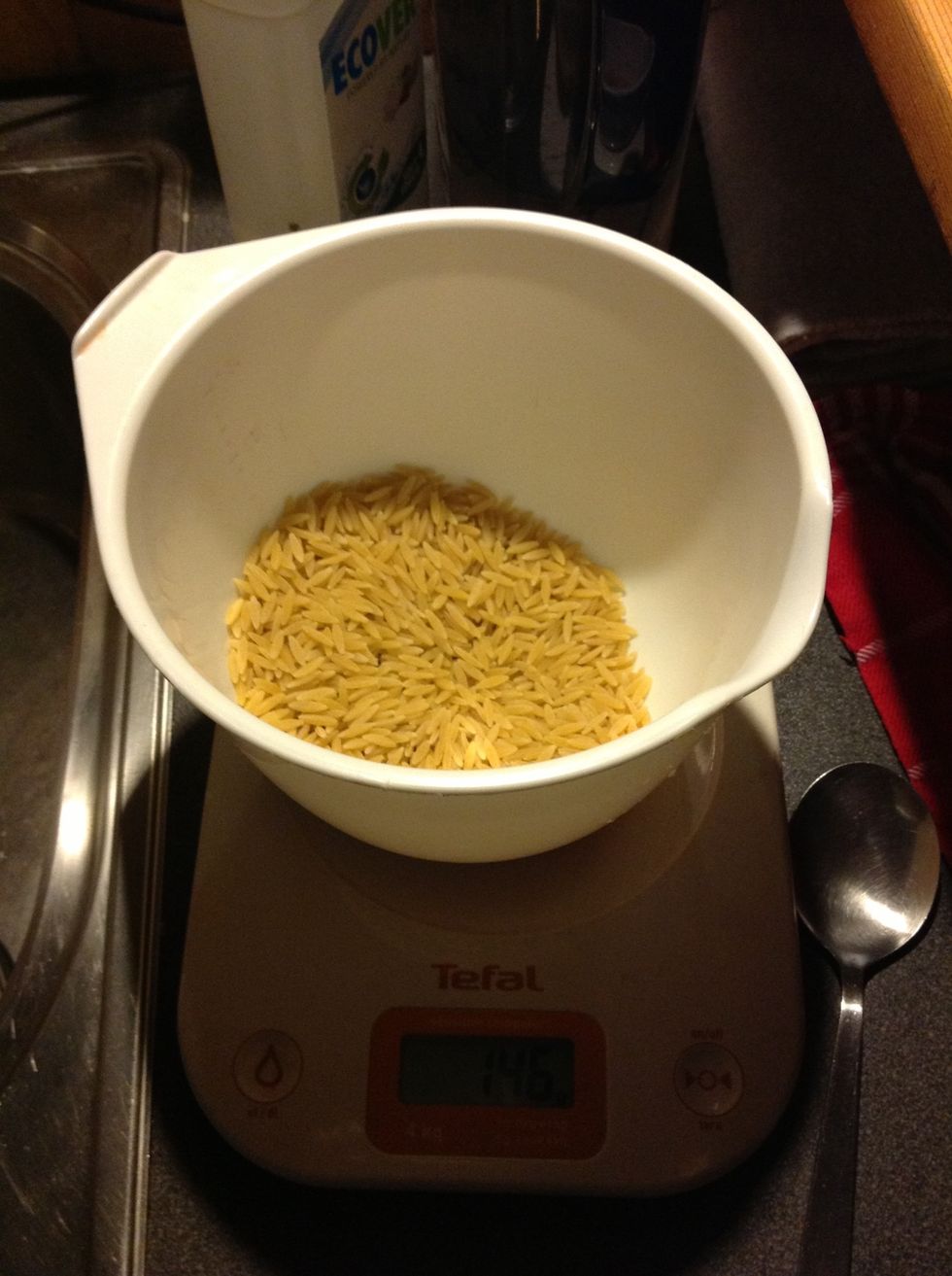 150 gram of risoni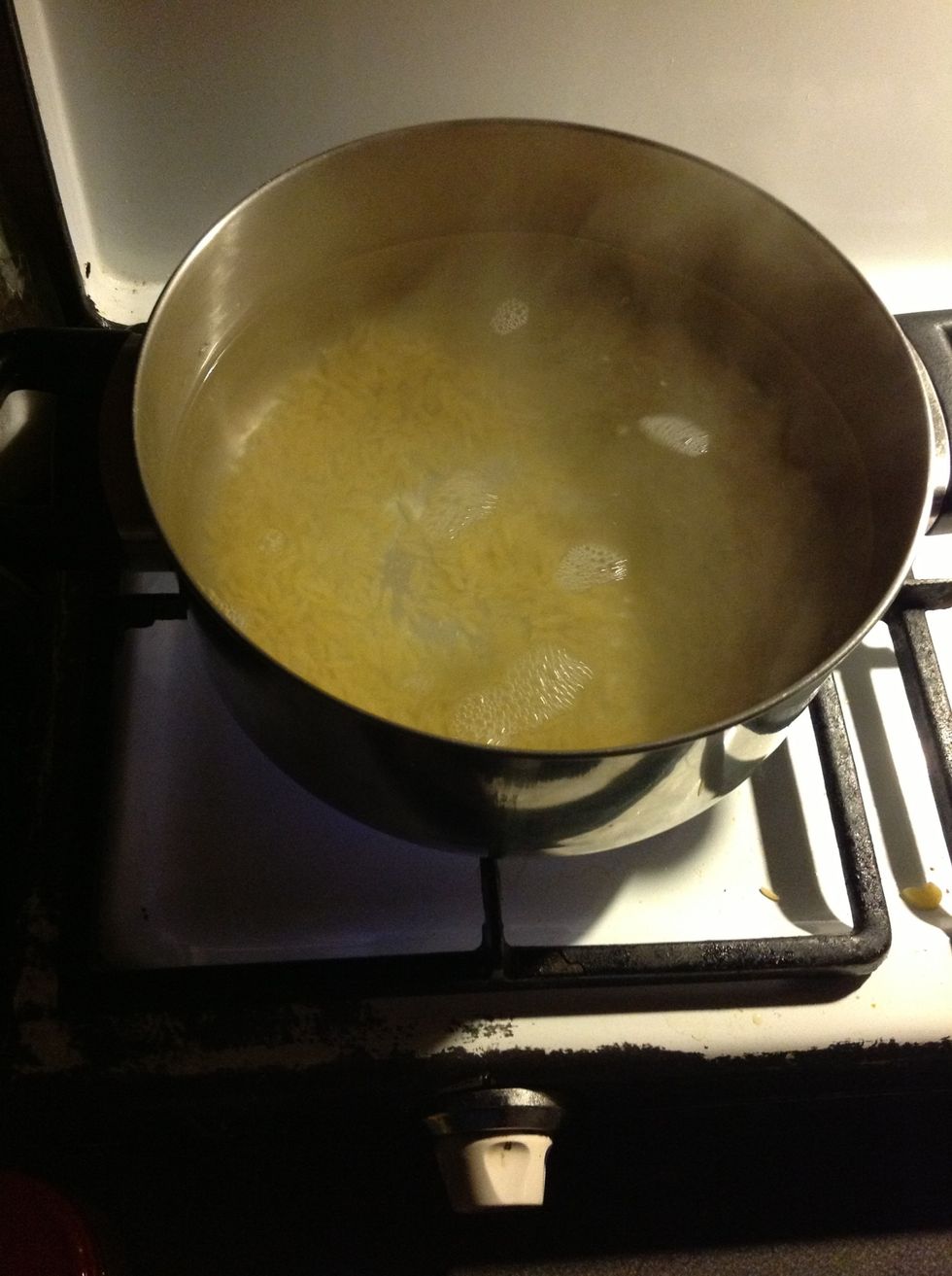 Boil according t opackage (12 minutes in my case)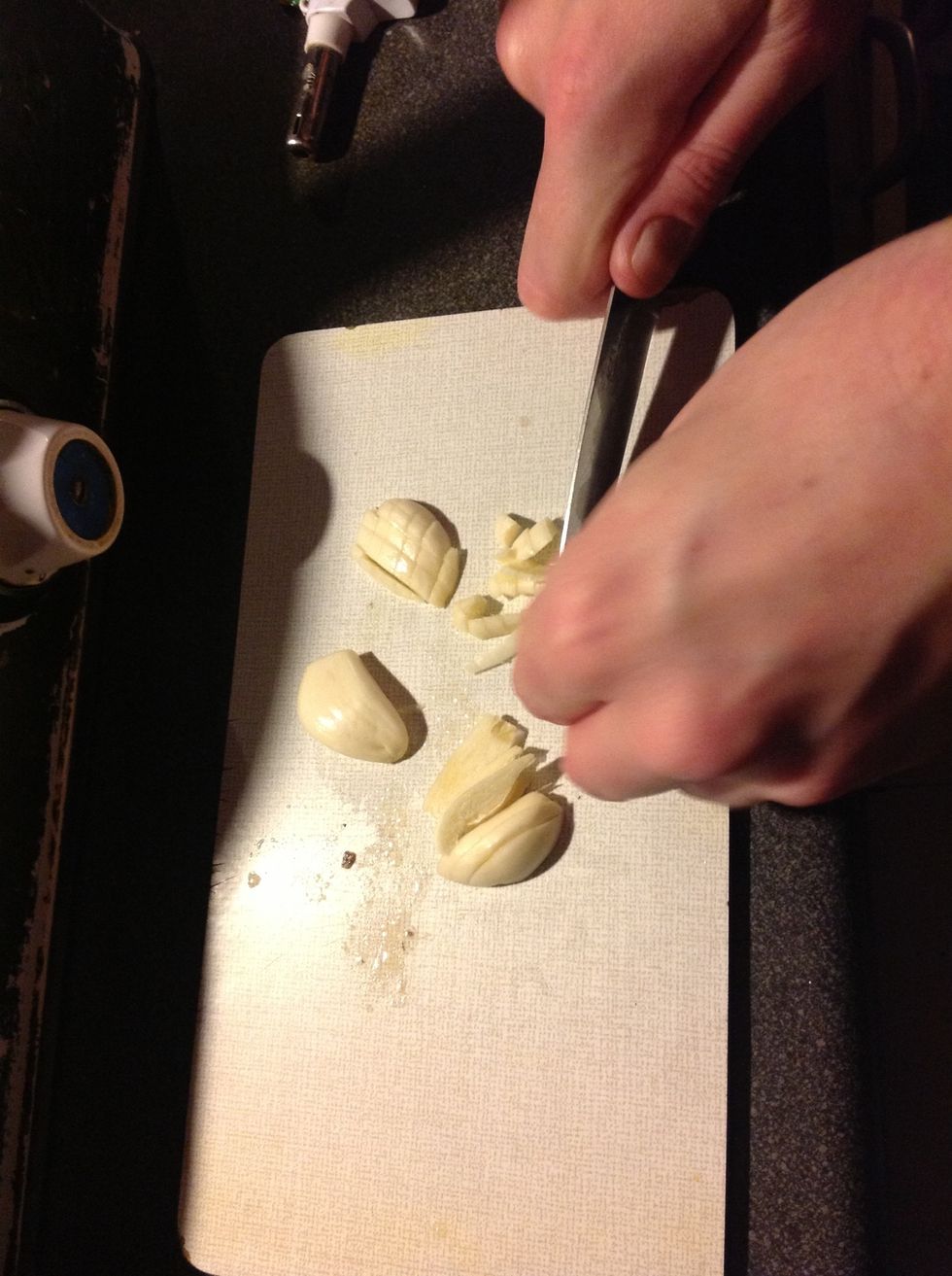 Crush and mince 2 cloves of garlic.
Put all the mushrooms together in the pan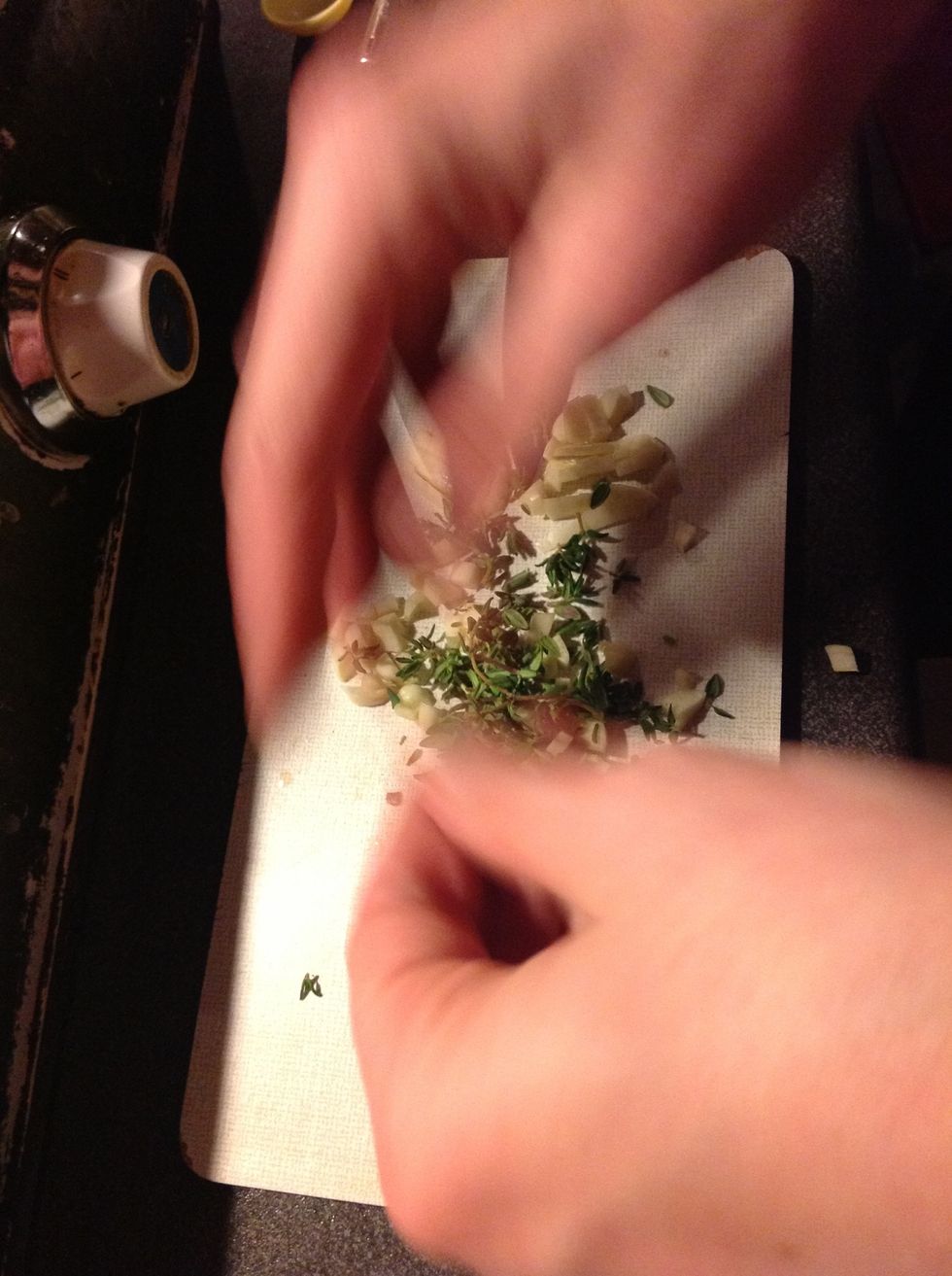 Add thyme leaves, no branches!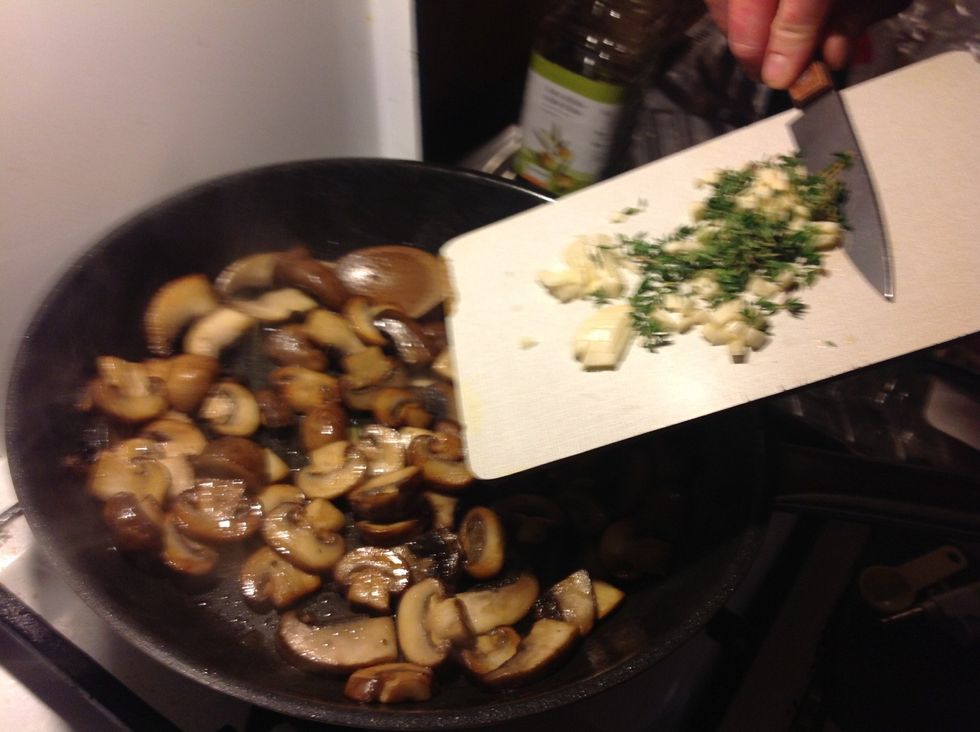 Add thyme and garlic to mushrooms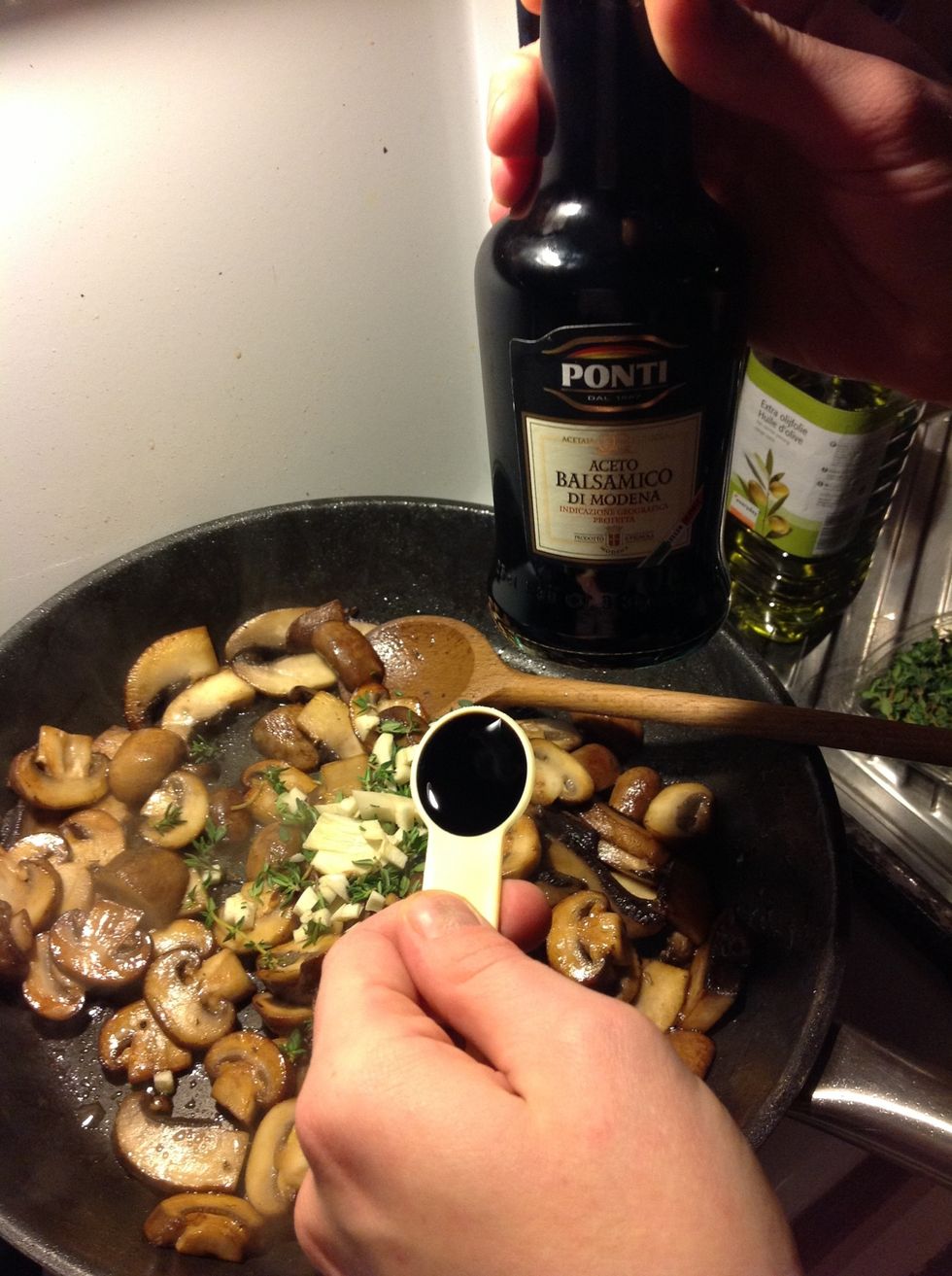 1 tsp balsamico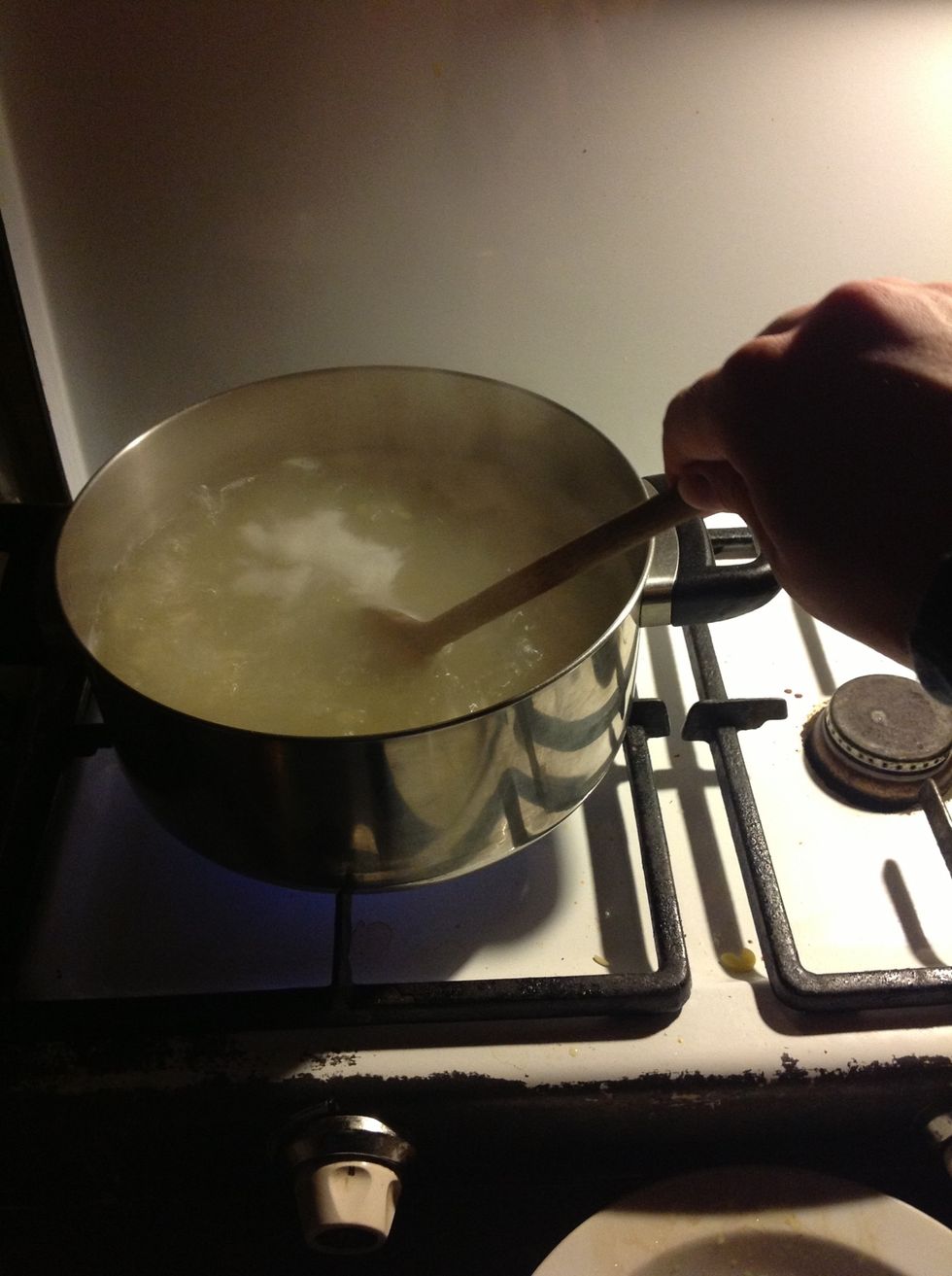 Don't forget to stir the pasta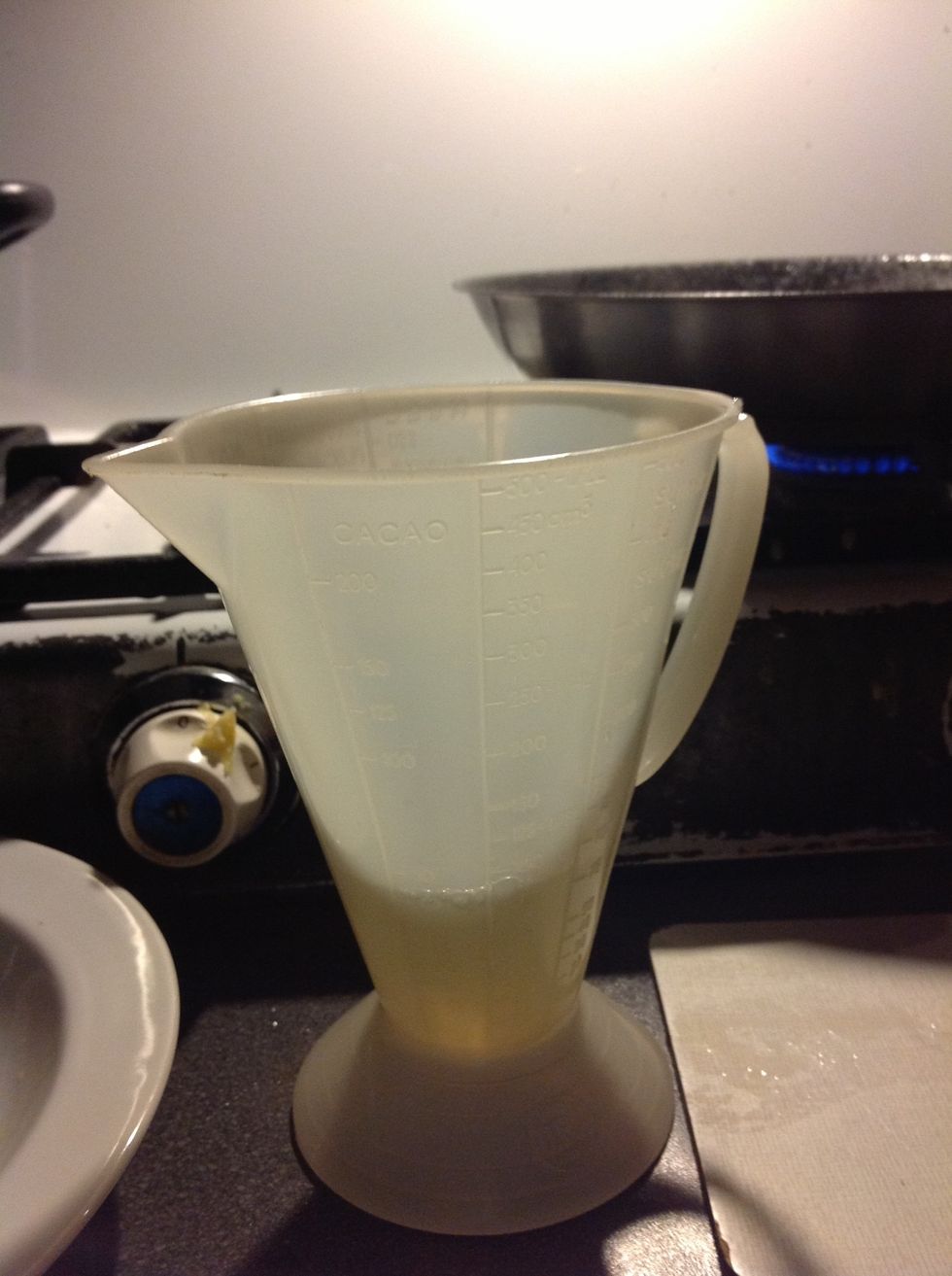 75 ml white wine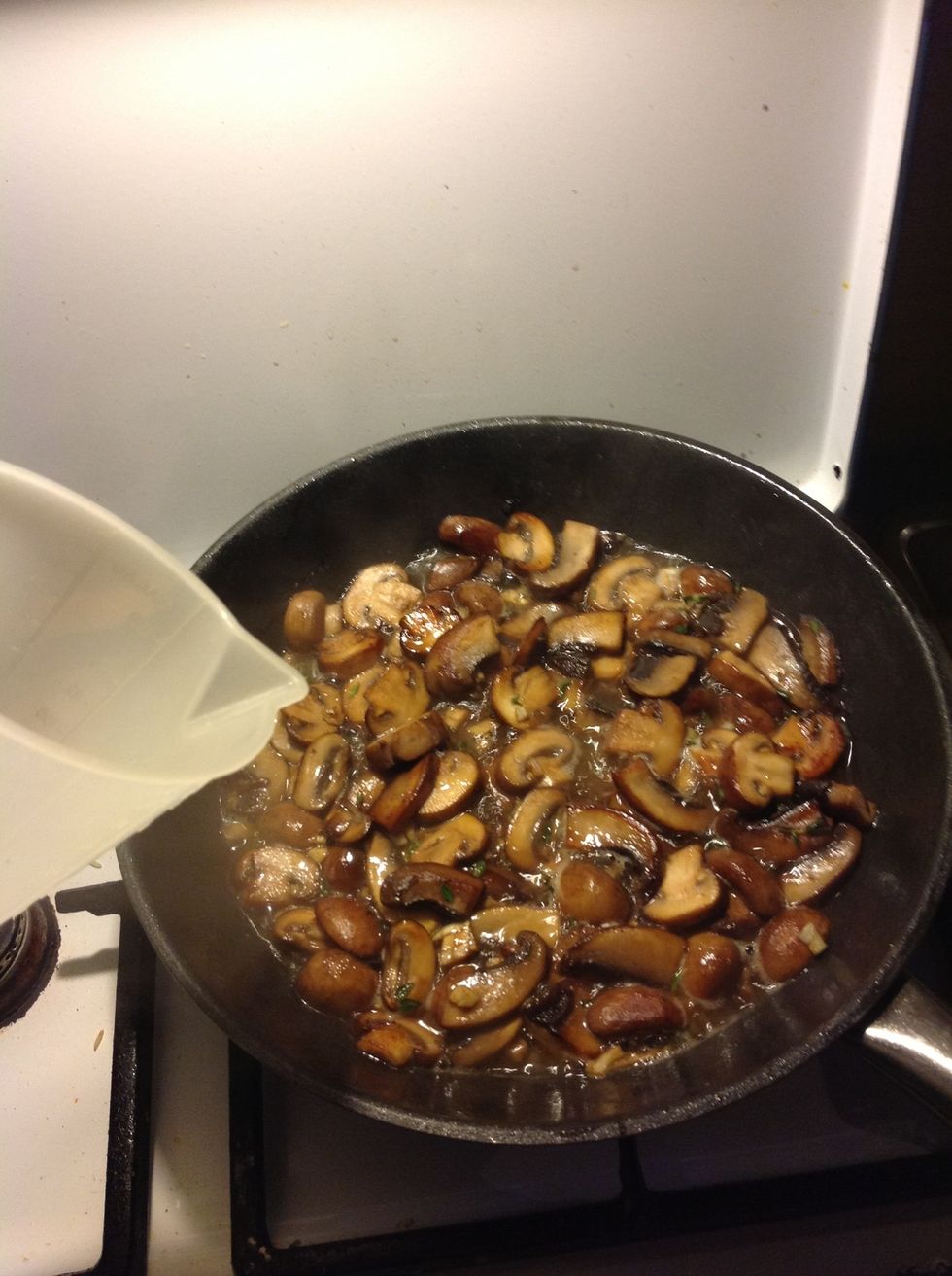 Medium fire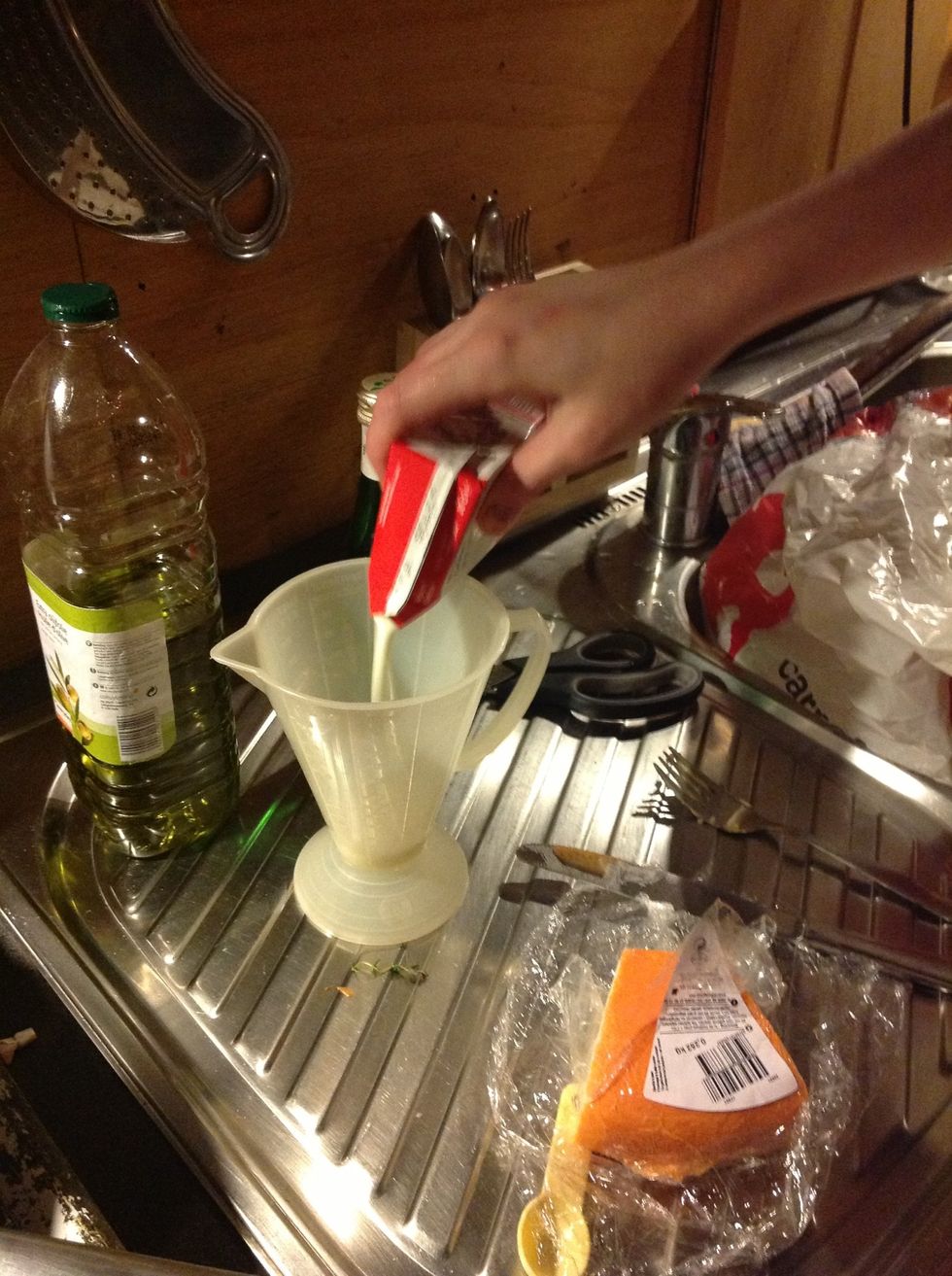 50ml cream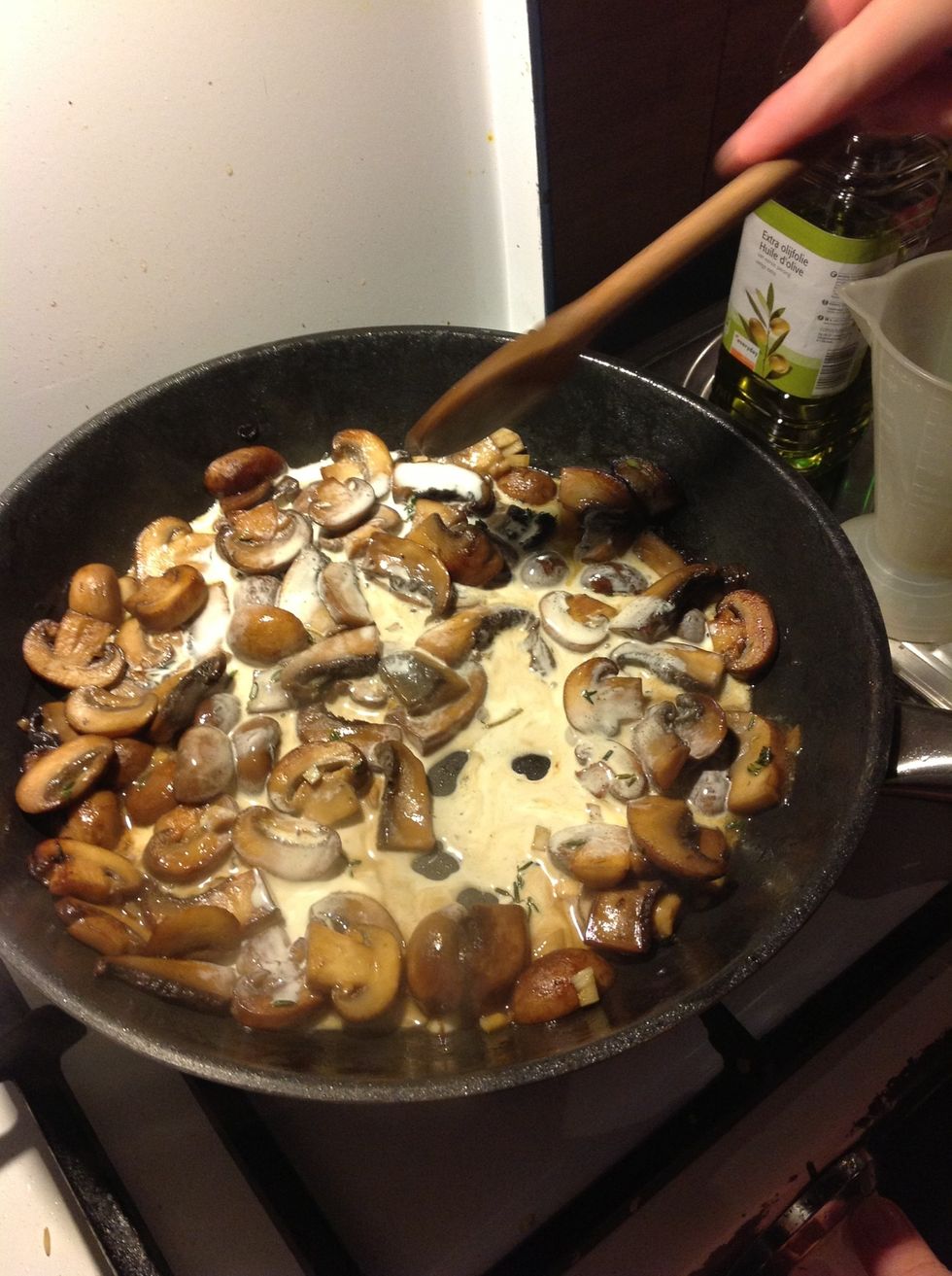 Add the cream after the wine has been evaporated. Put the fire low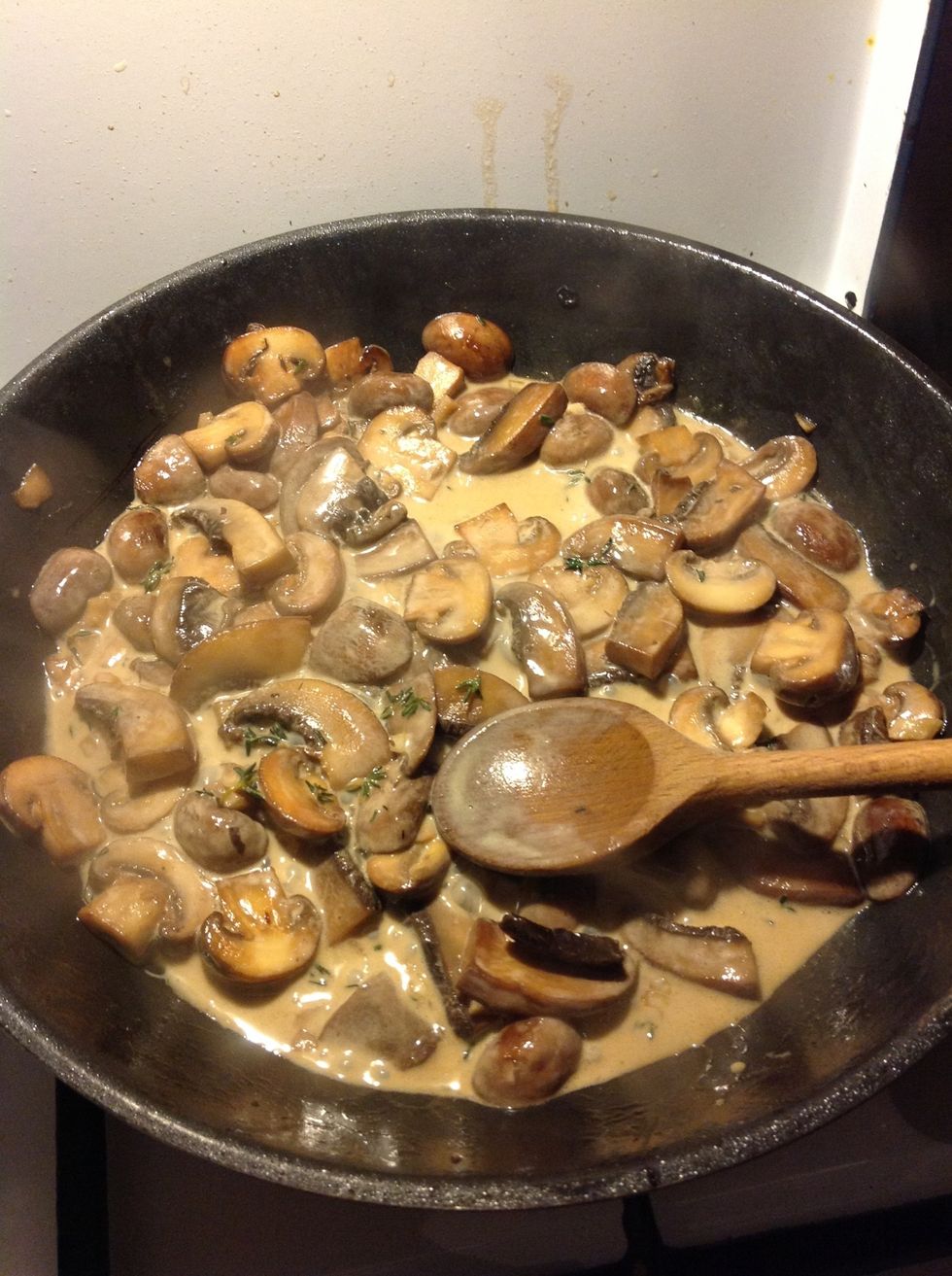 Stir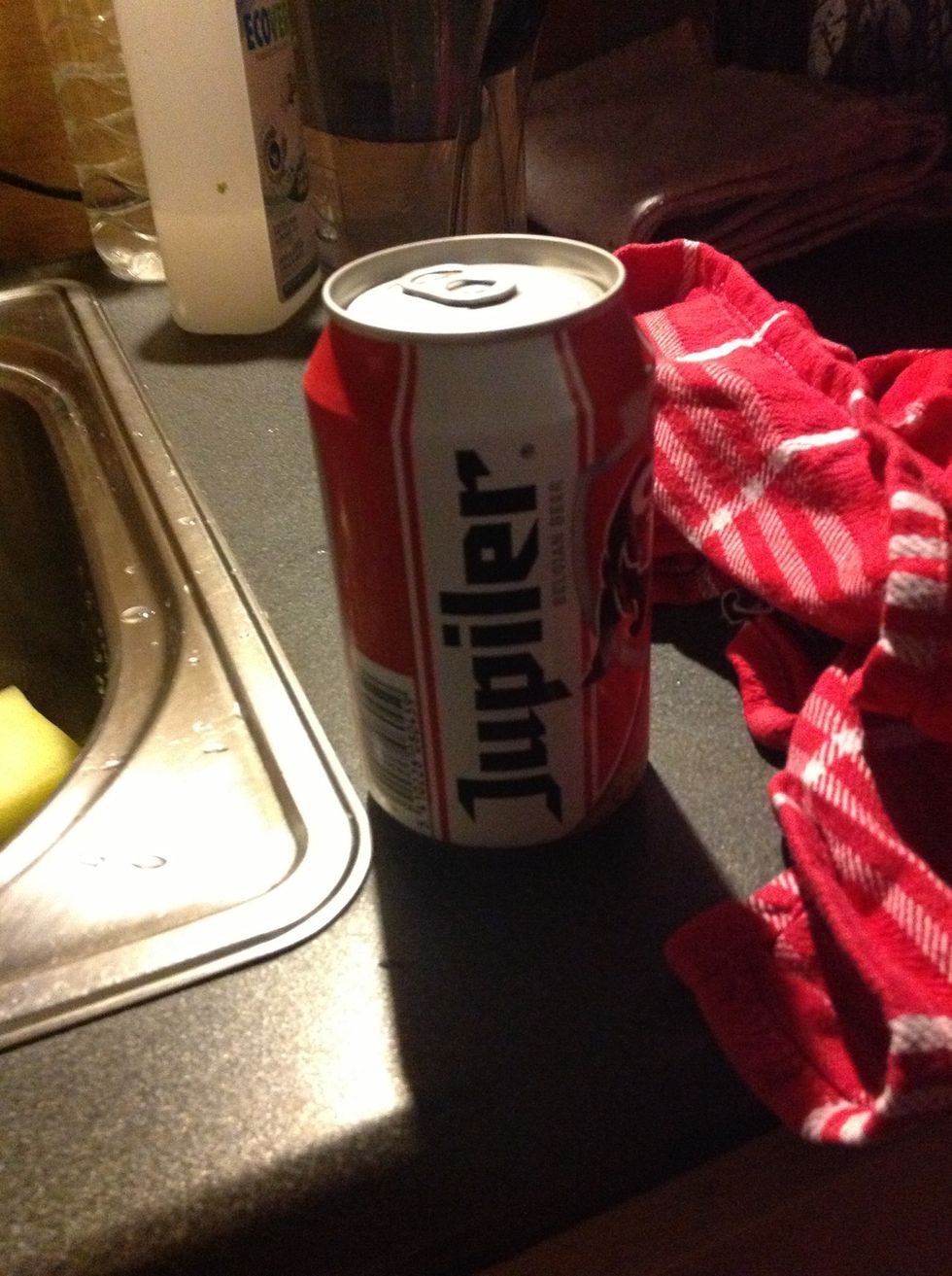 When you start to get tired of it, grab a beer. We're almost there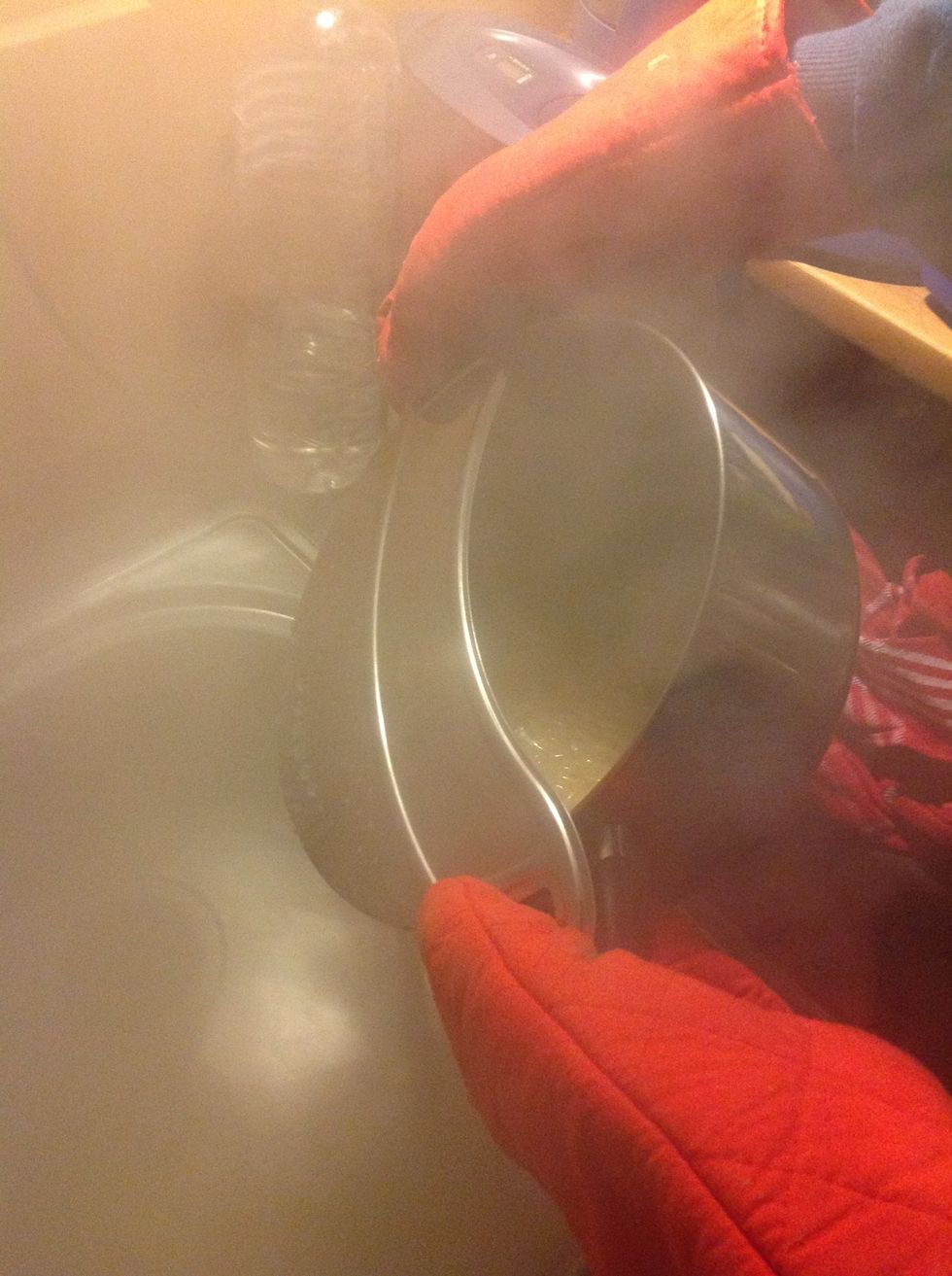 Pasta's ready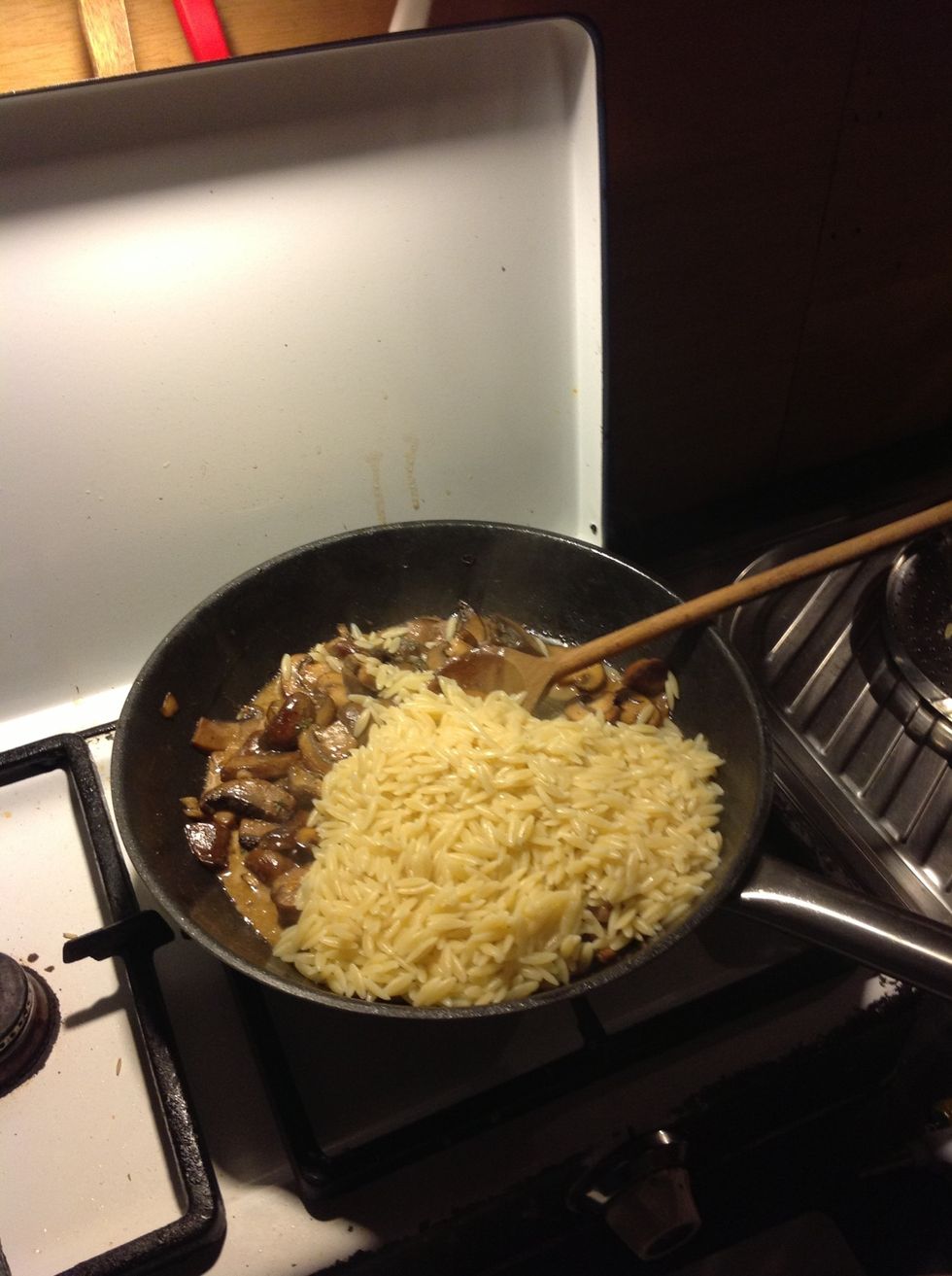 Add the pasta and stir it up. Add pepper and salt.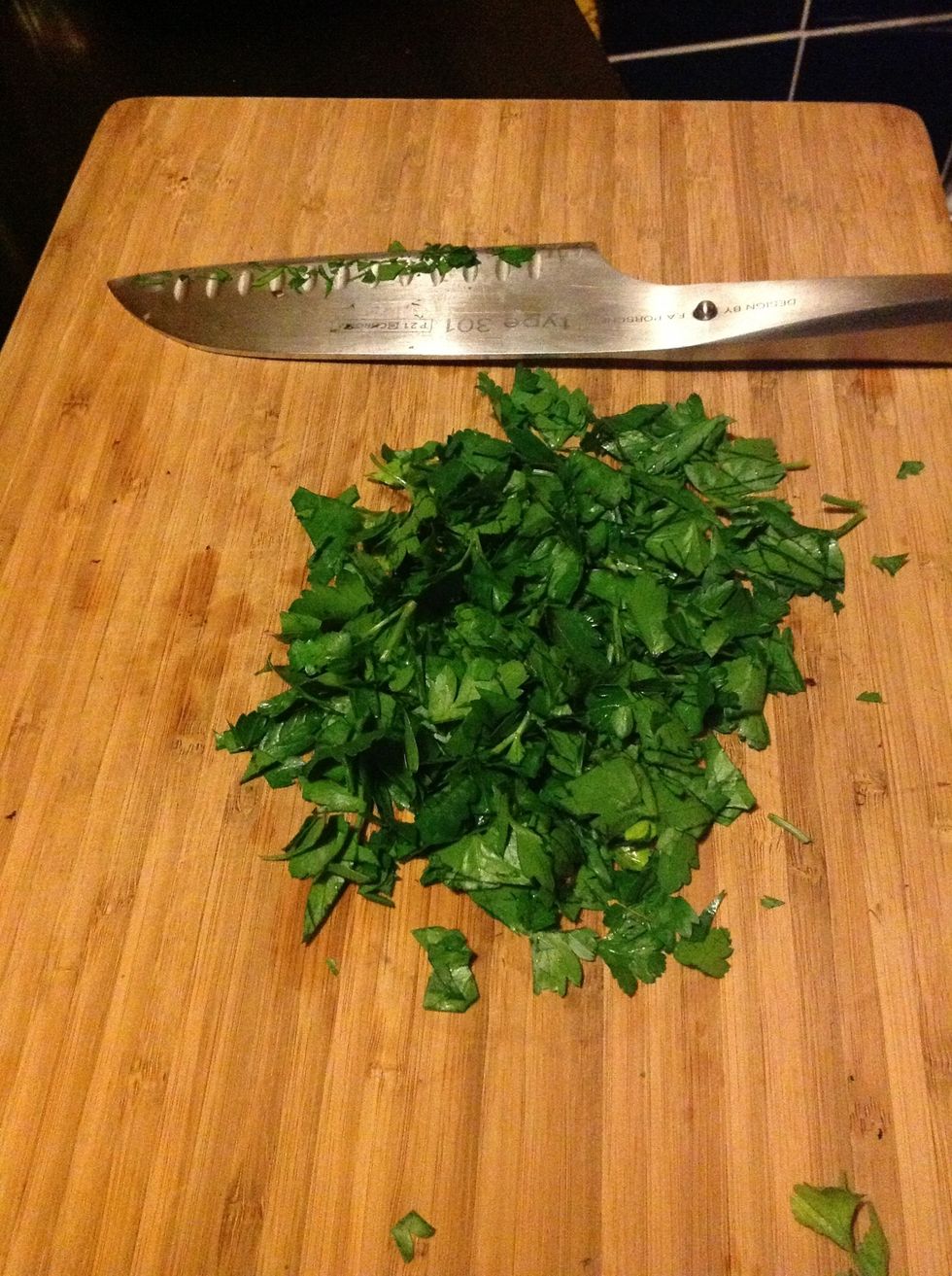 Cut some leaf parsley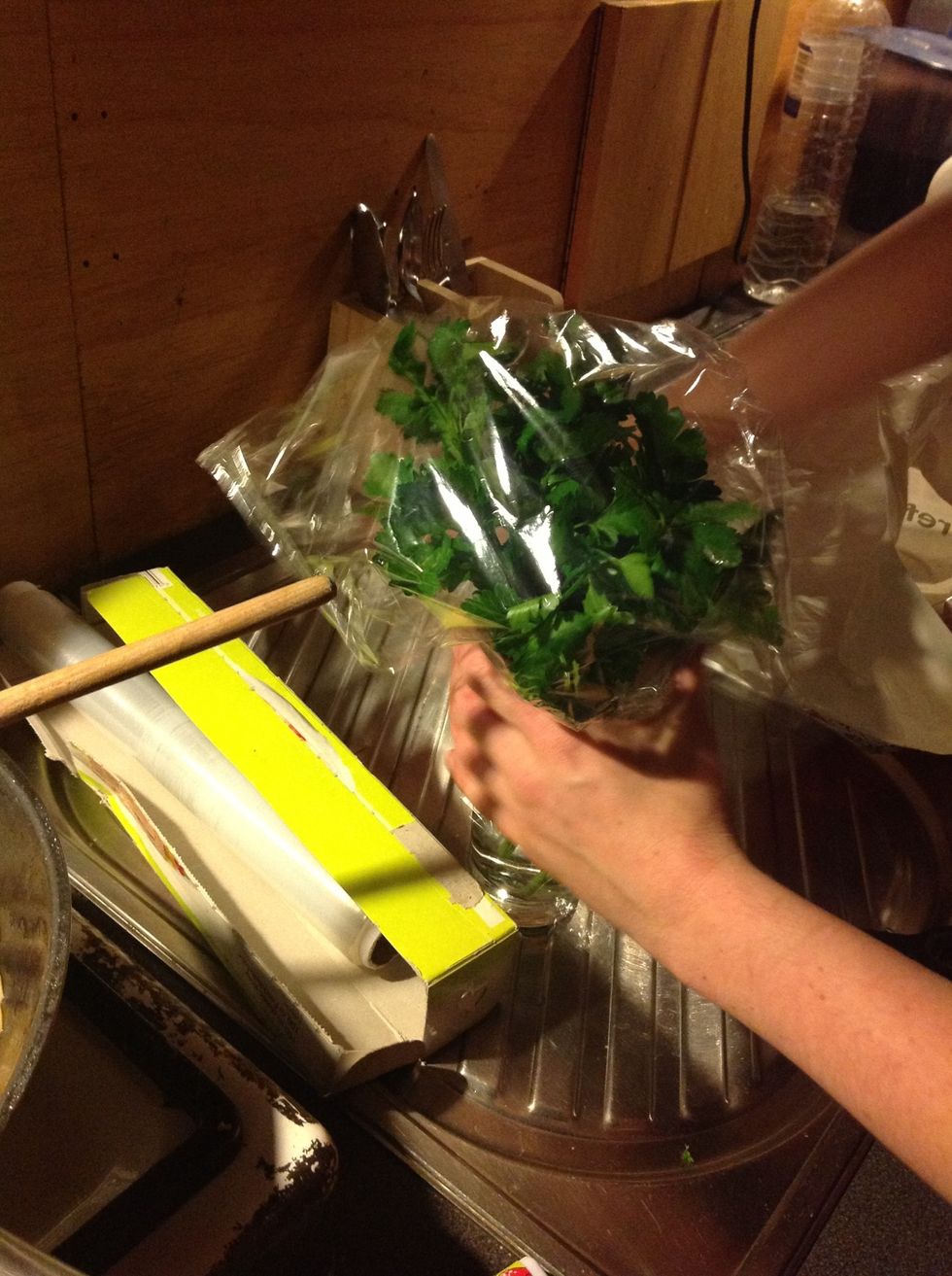 Try to make a weird bouquet of the rest of your parley and put it in the fridge (gf read somewhere that's the best way to keep it)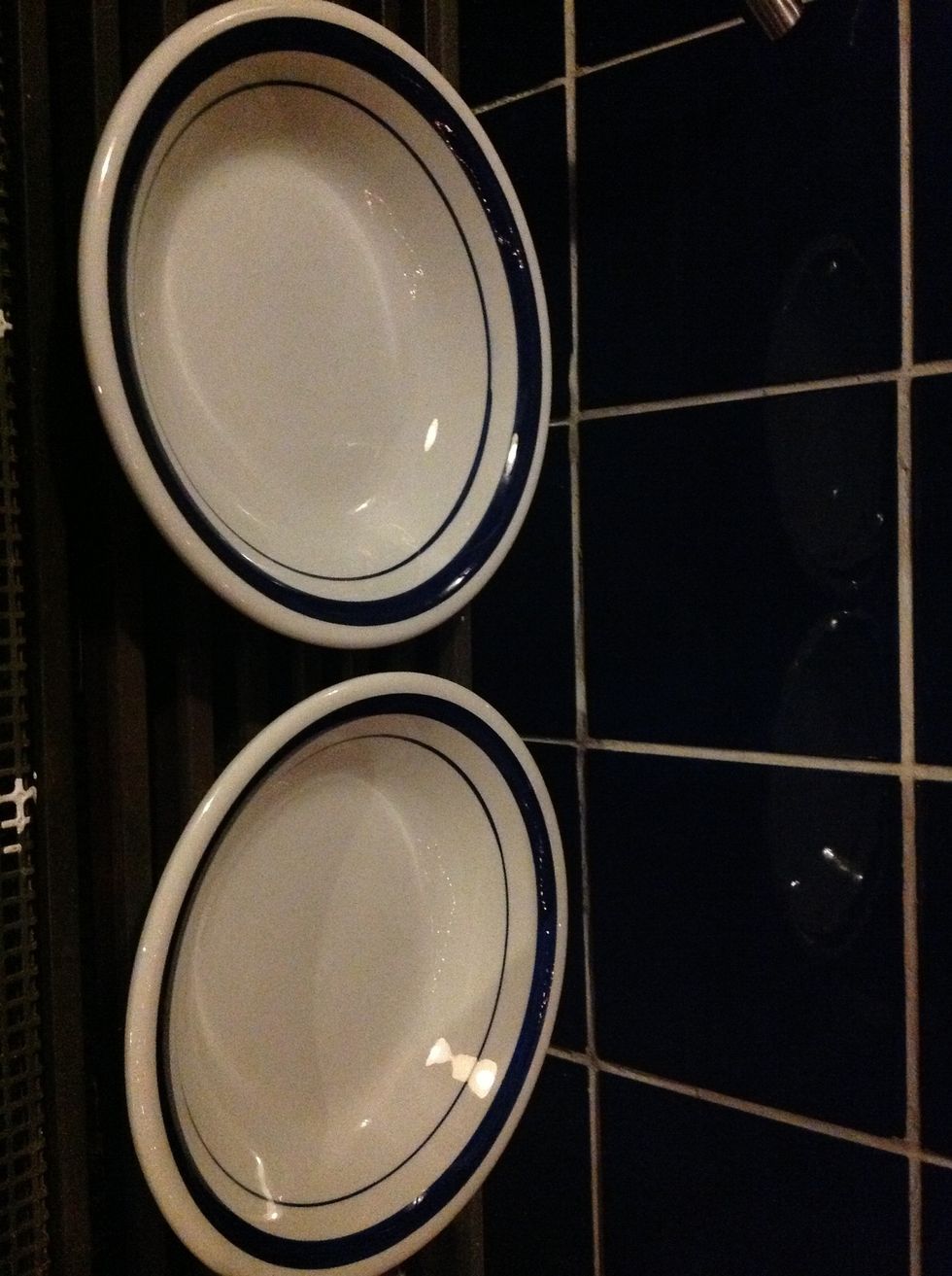 Preheated plates (on the heating)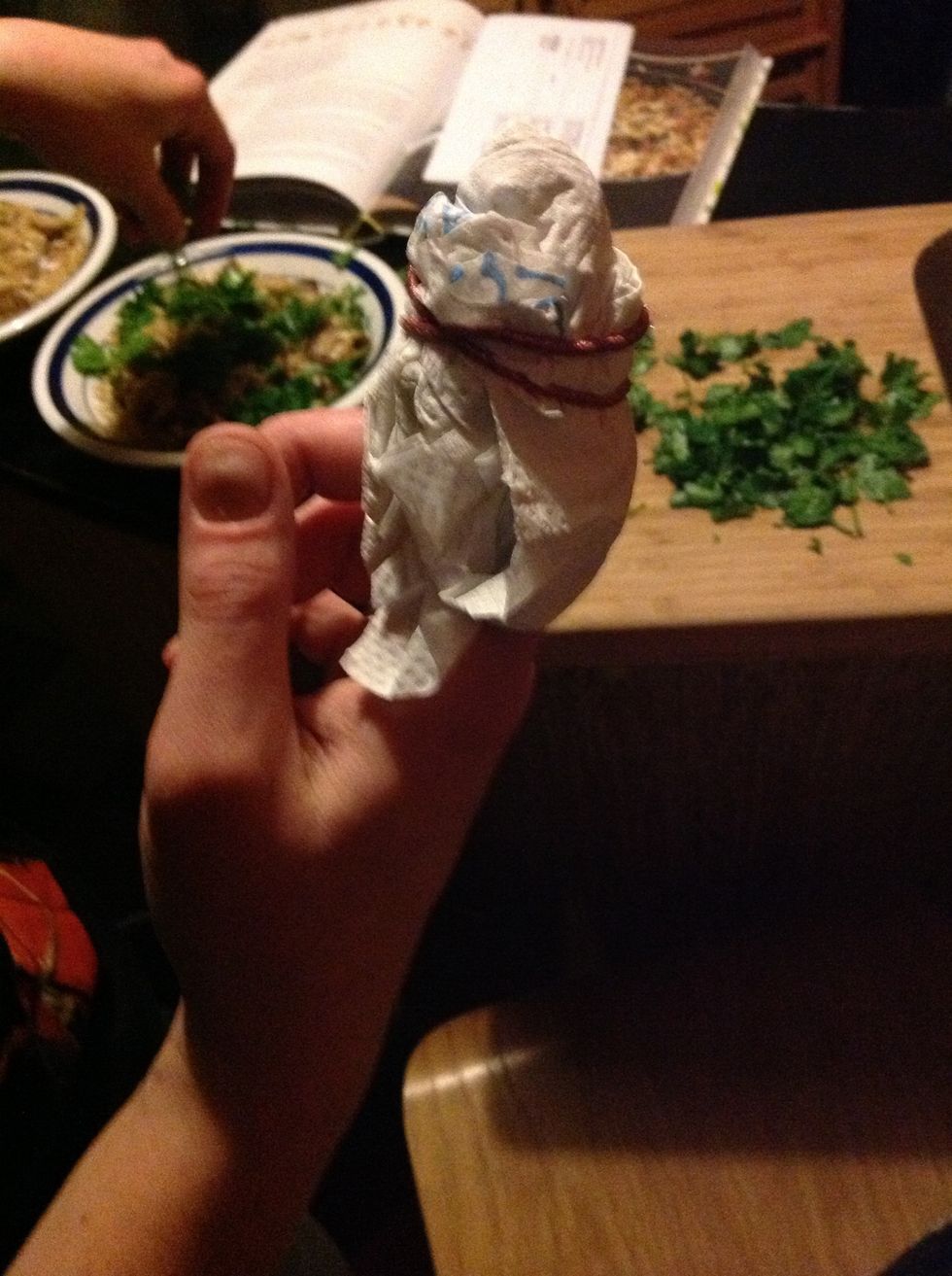 Don't try to be too quick when washing the knives.... Ouch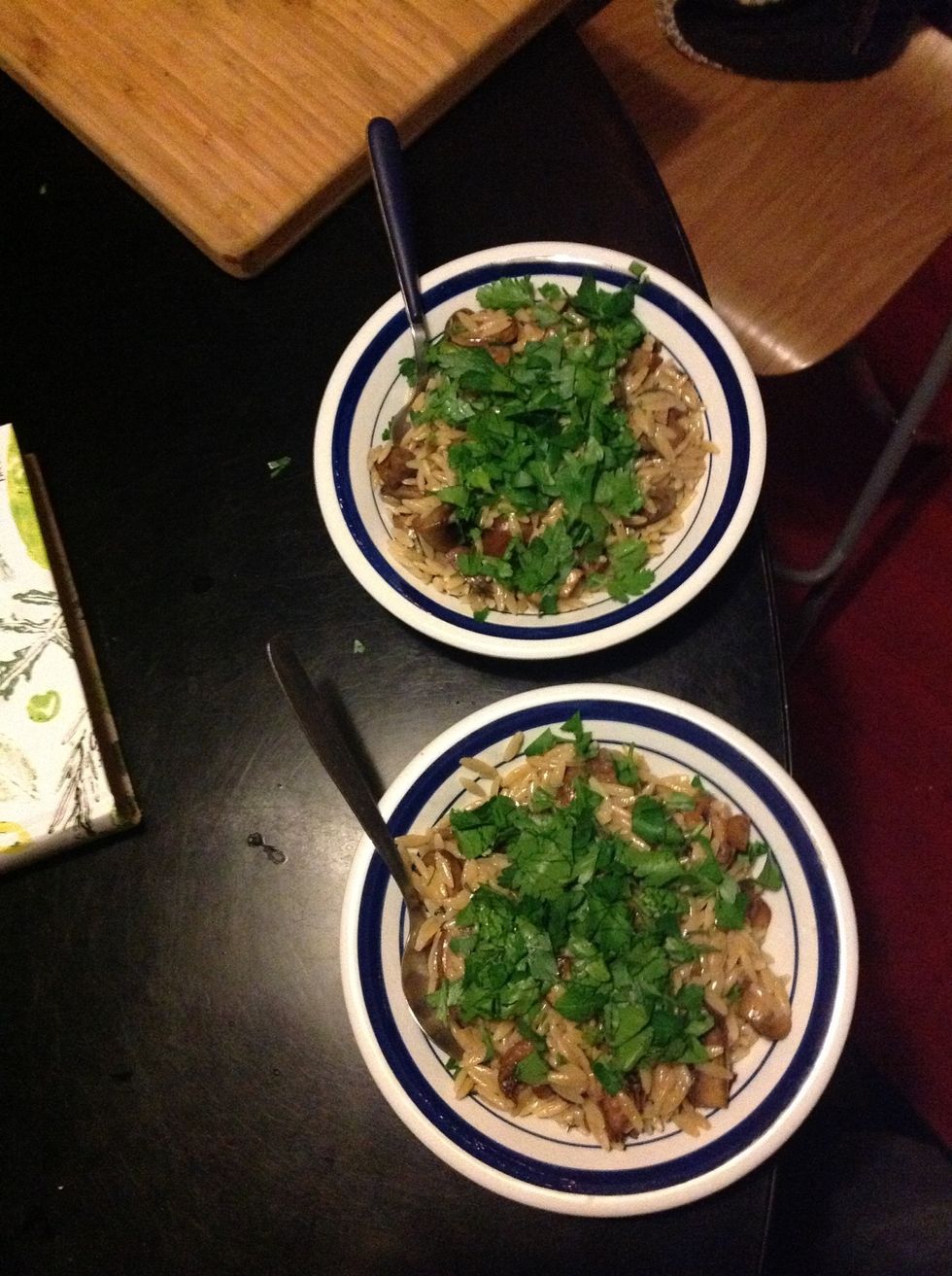 Tuduuuuuu!
Thyme
leaf parsley
Chest mushrooms
Portobellos
Risoniotto
Olive oil
Balsamico
White wine
Creams
Samt and pepper