Ideal for mushroom lovers :) doesn't take much work, and tastes awesome, so it's perfect for lazy mornings!! The following will serve 1 :) Suitable for people of all culinary skills!
6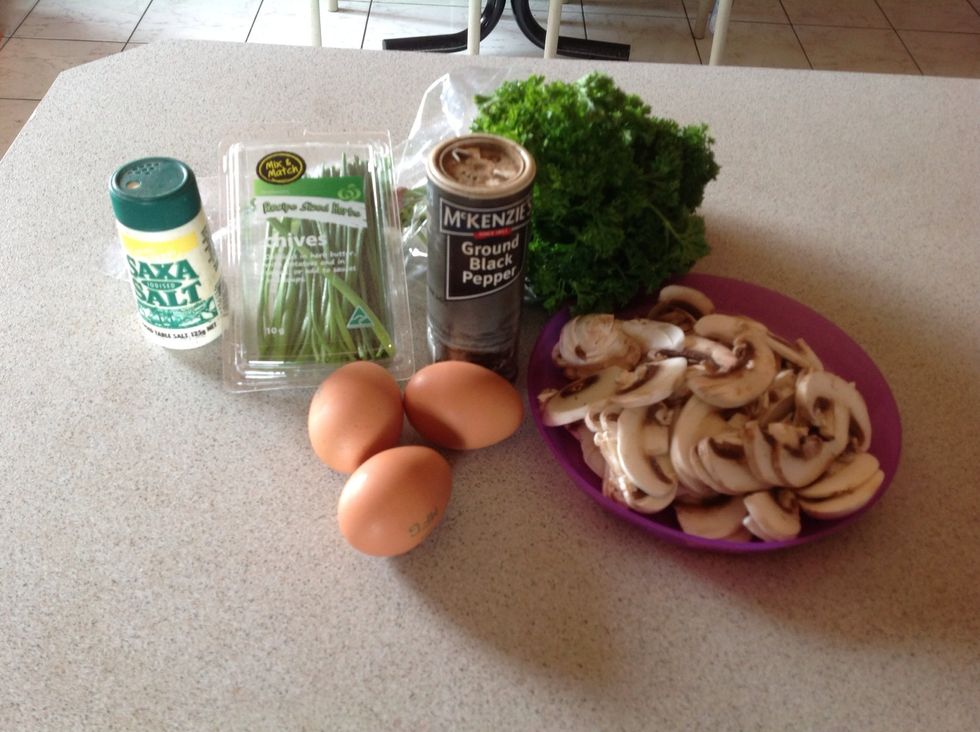 These are your ingredients, I left out the butter though :/ Please note that I just have way too much parsley. If you don't want the omelette to taste too wild then use a handful :)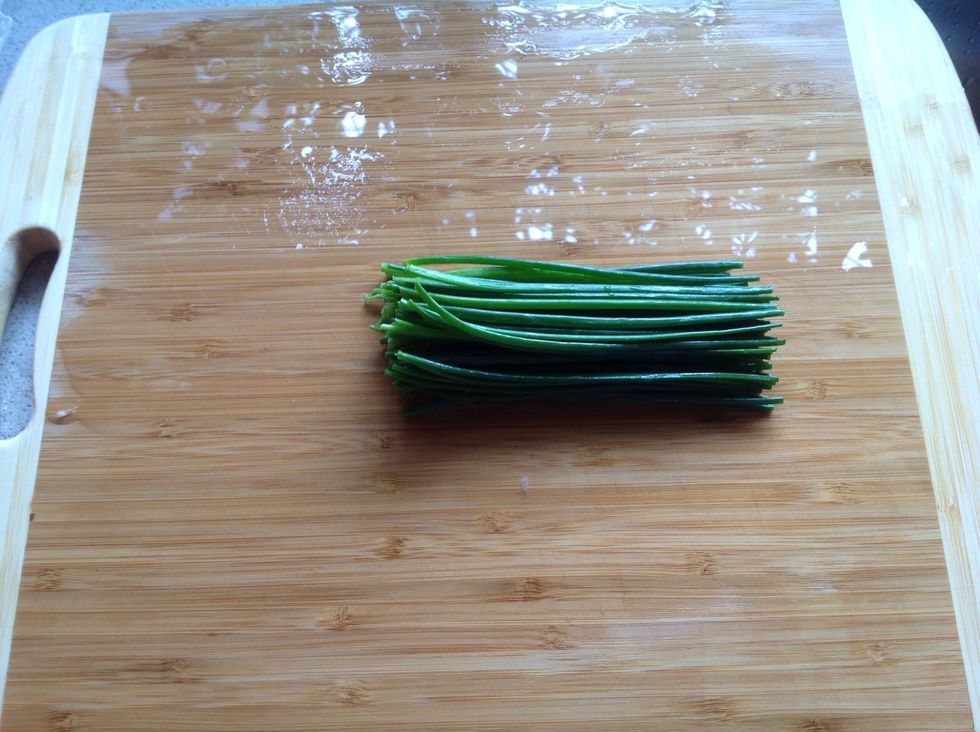 Chop the chives, end result on next step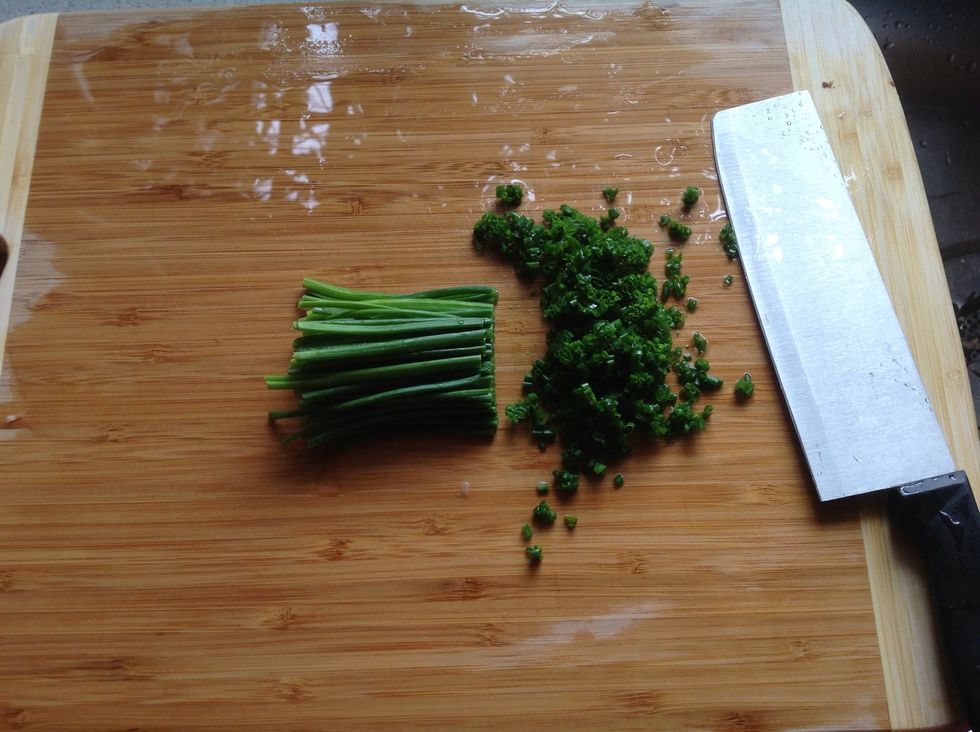 Like this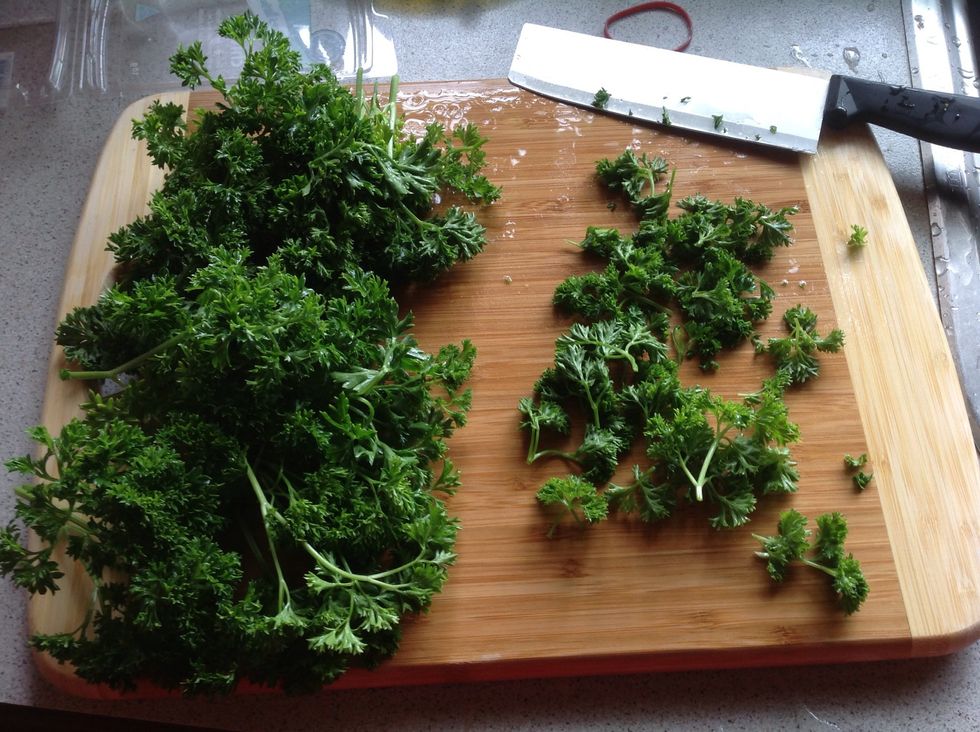 Chop Parsley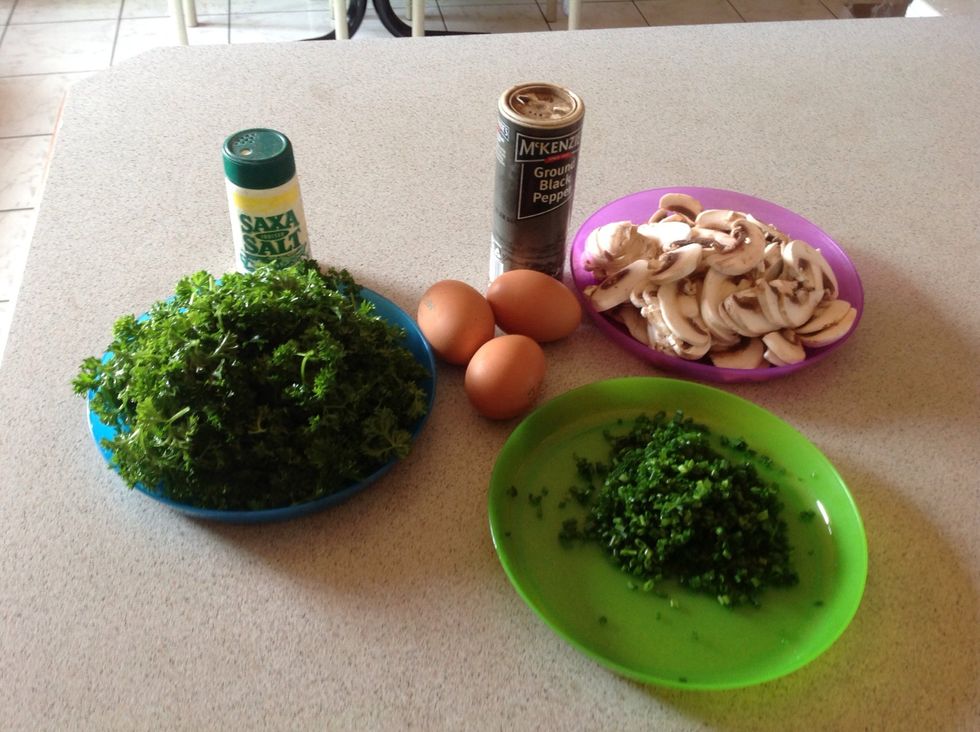 So here they are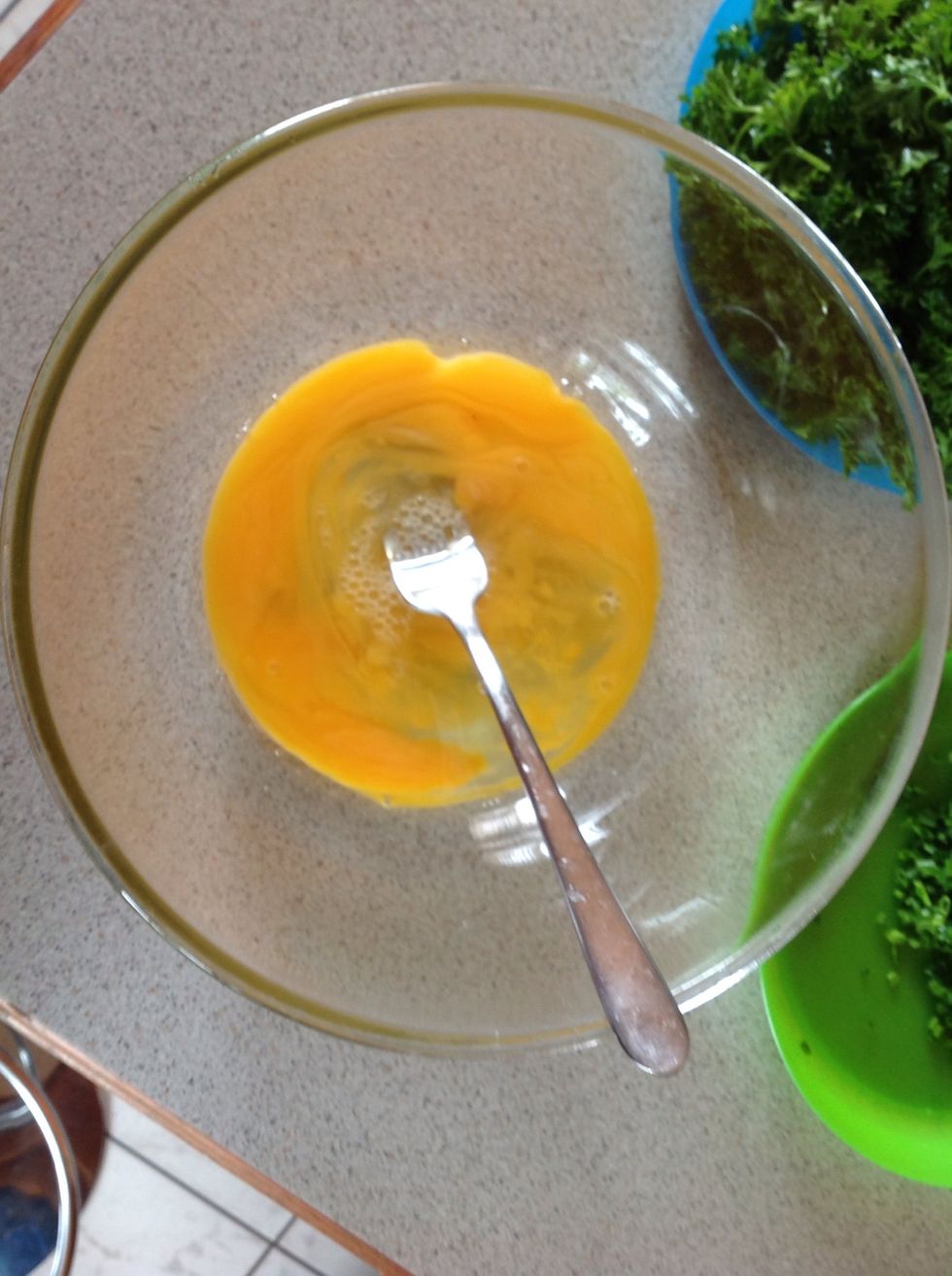 Crack the eggs into a bowl and add pinches of salt and pepper, I usually use two
Now add the parsley and chives and whisk away!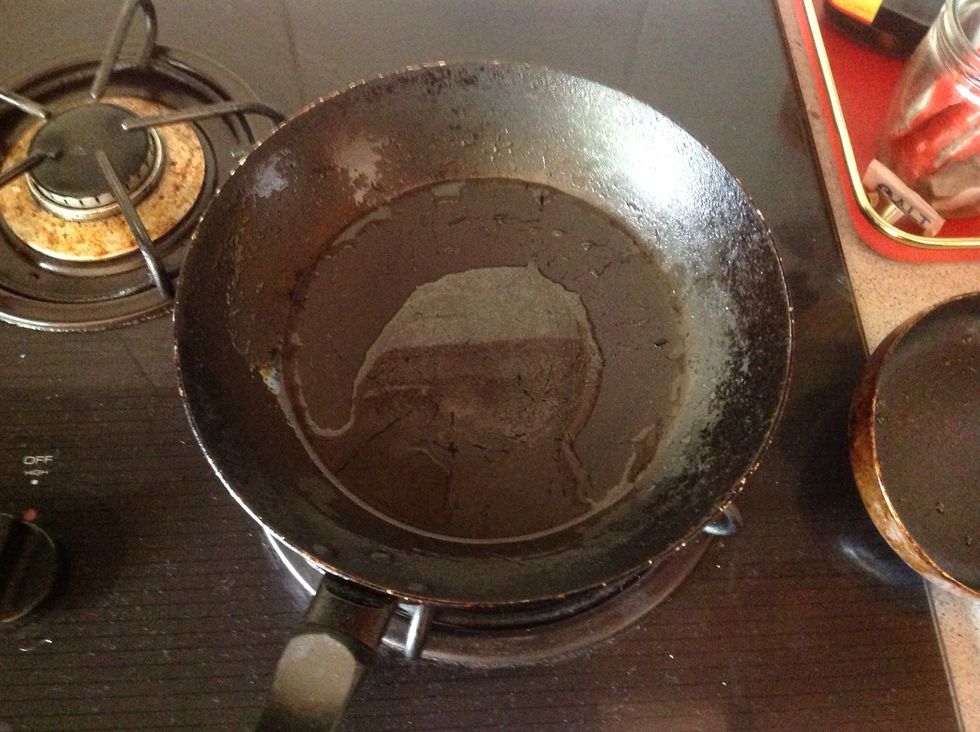 Heat some oil, this is be for the mushrooms. I don't really measure how much. The mushrooms will suck up the oil fast, so don't be stingy! Haha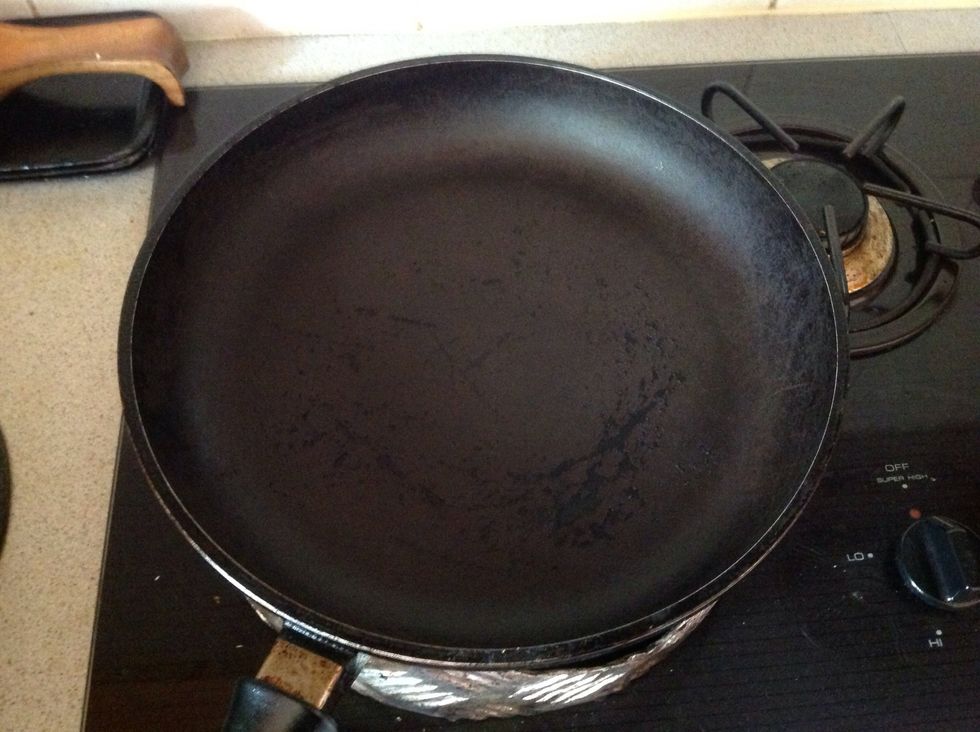 Larger pan for the omelette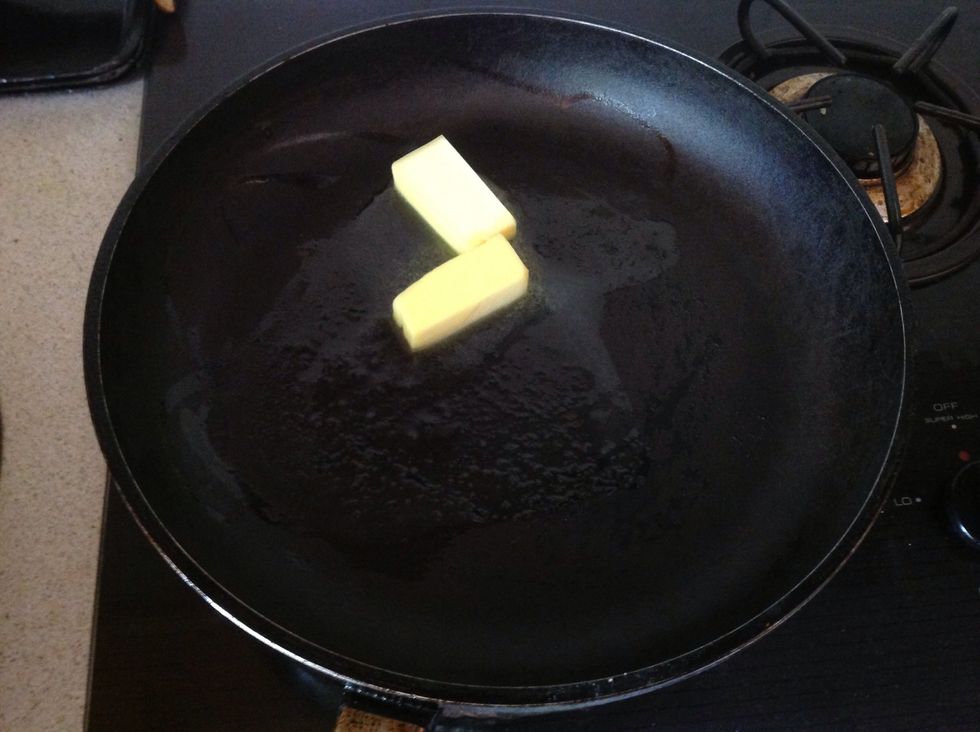 Melt butter over it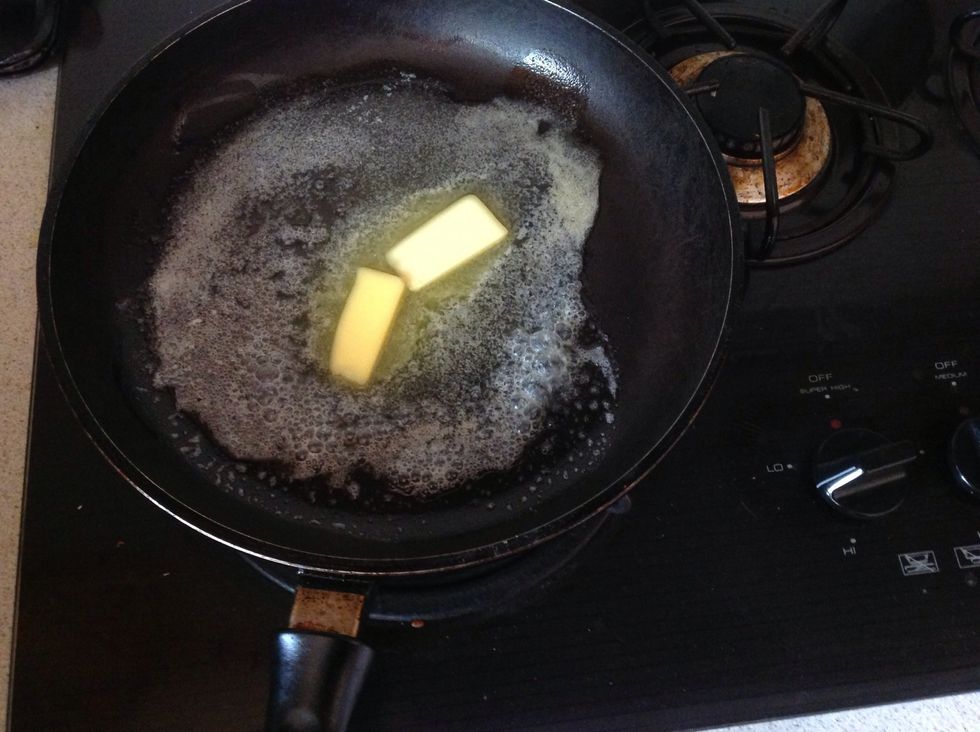 Add a tiny bit of oil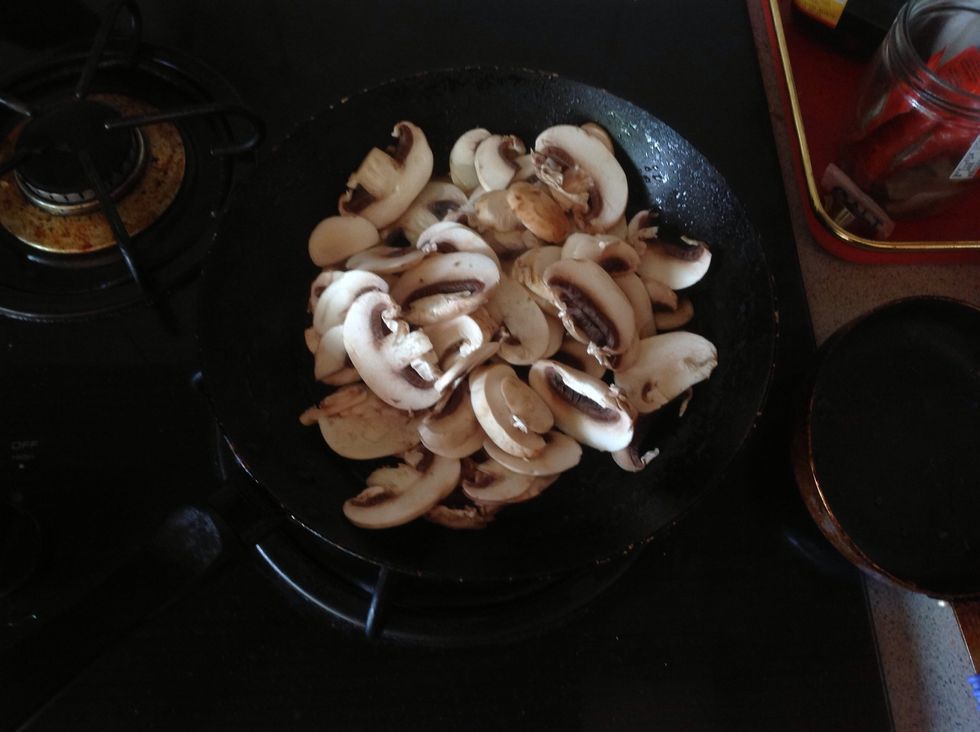 Now put the mushrooms into the other pan, and just flip them around until they look cooked. (browner, and you may just get tempted to eat them)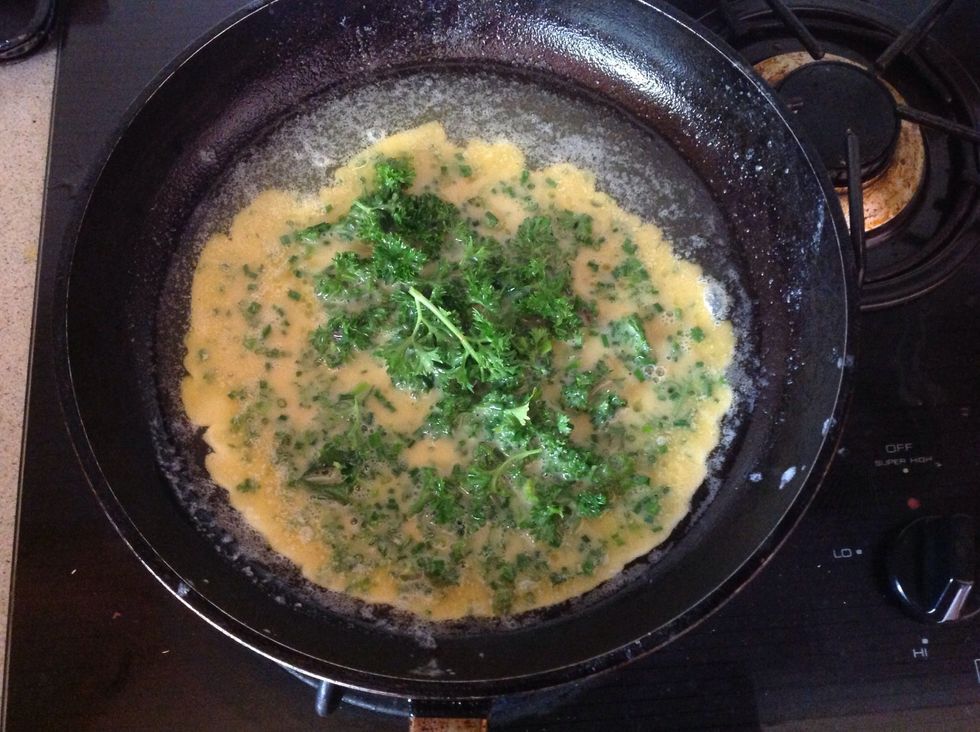 Now use a spatula or something to push the sides in a bit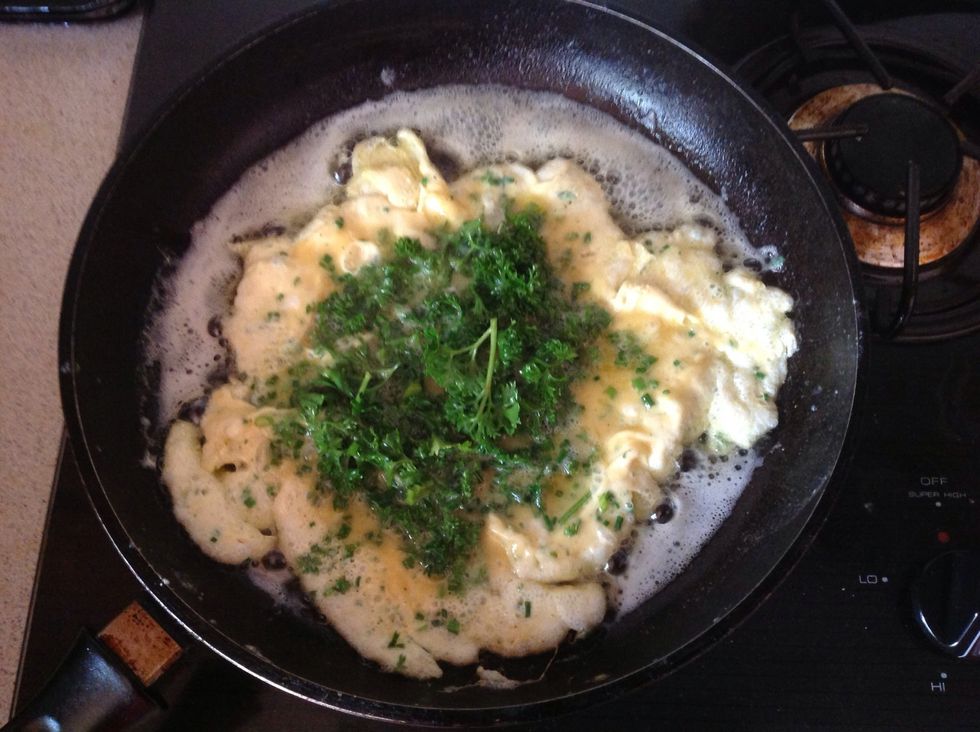 You will have this,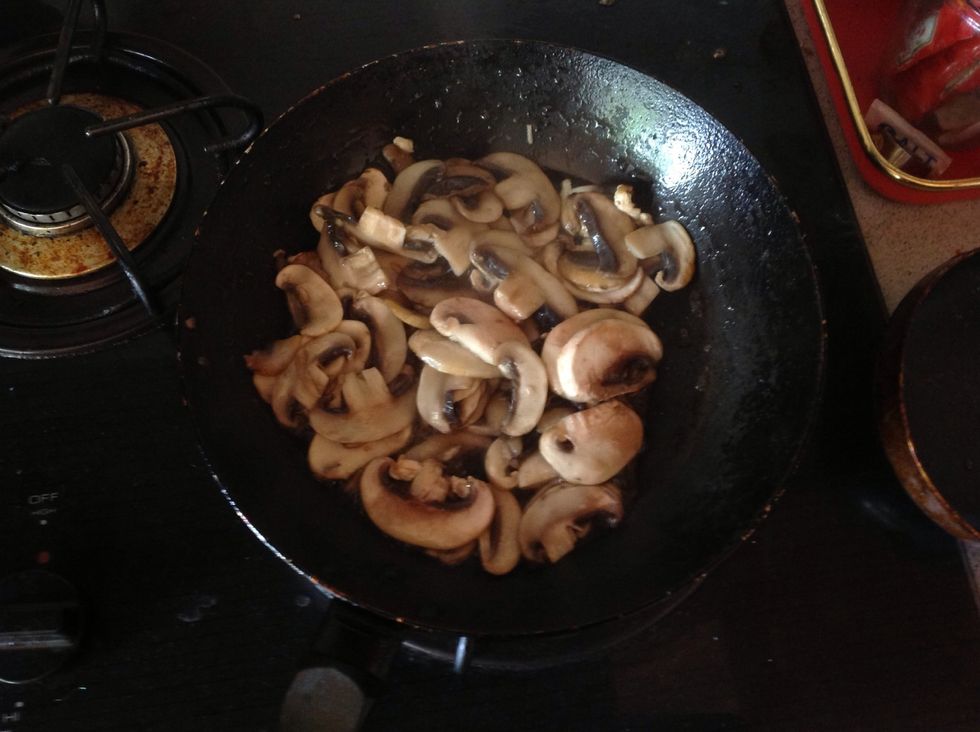 Hello awesome mushrooms, add these bad boys to the other pan on top of the egg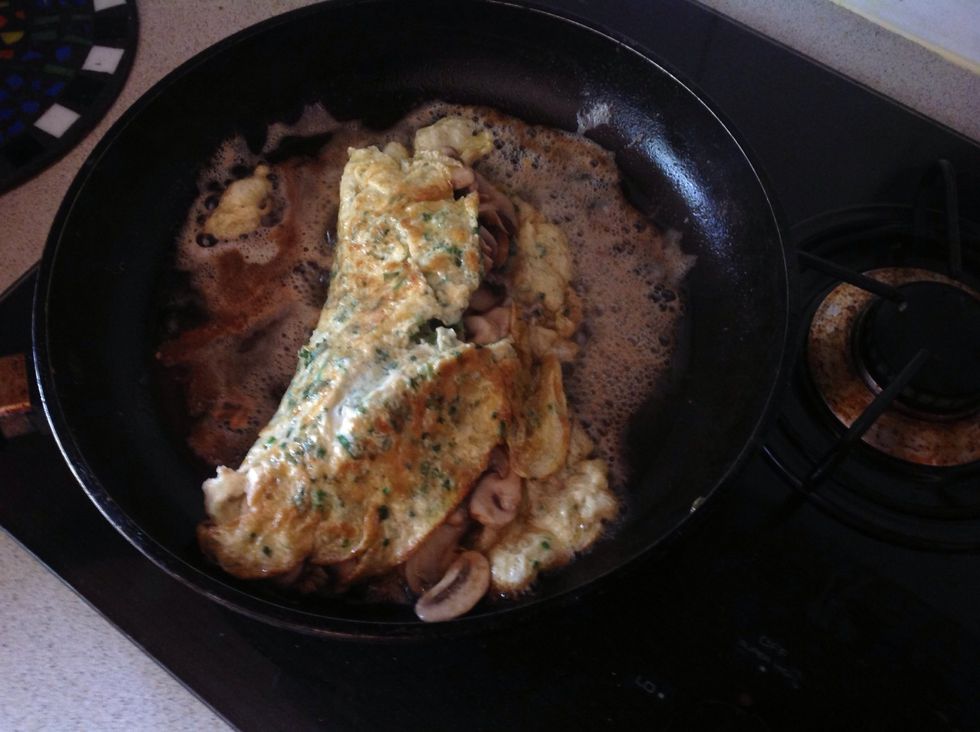 Flip one side over, like this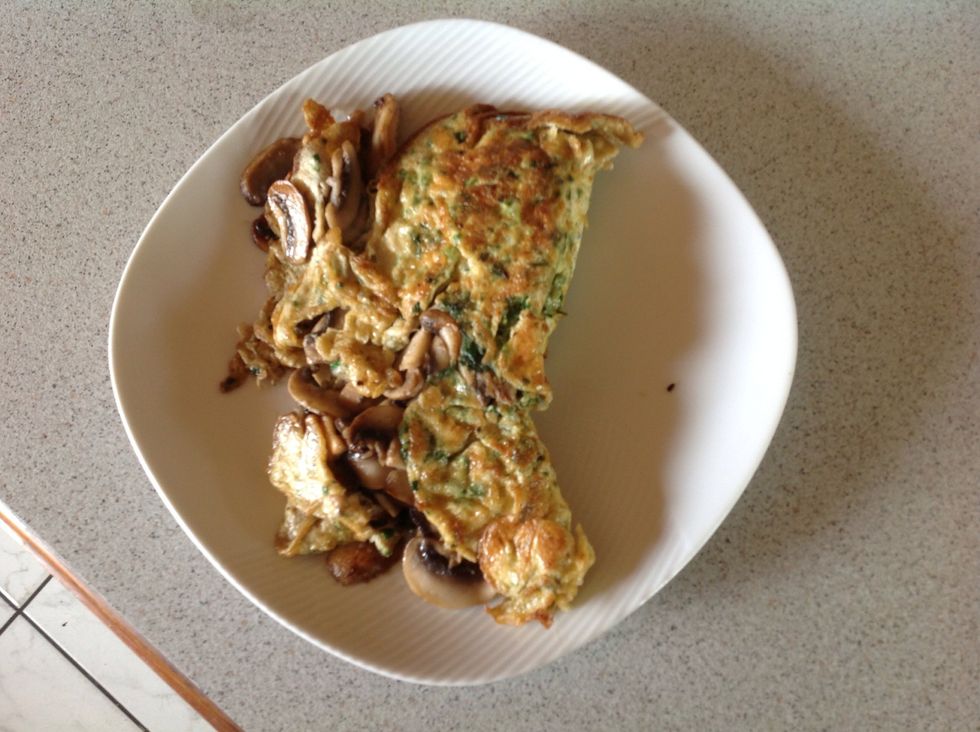 This might not look that appetizing, but it tastes amazing :3 serve whilst hot :)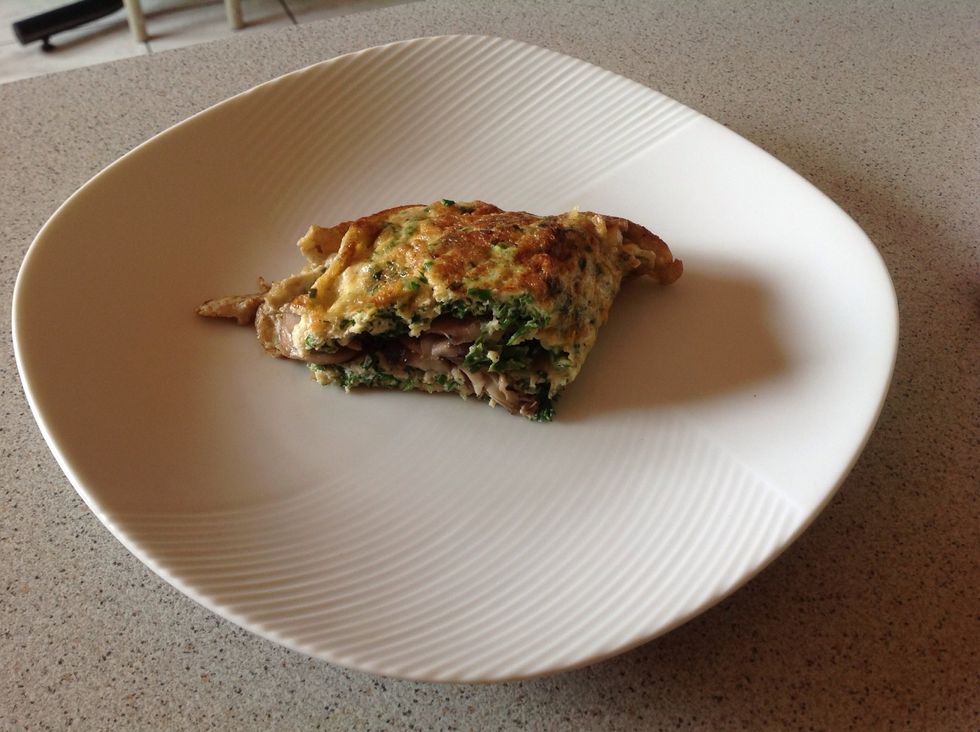 Serve immediately
1.0Tbsp Parsley
1.0Tbsp Chives
2.0pch Pepper
2.0pch Salt
2.0 Pans
2.0Tbsp Butter
2.0Tbsp Oil
100.0g Mushrooms
3.0 Eggs