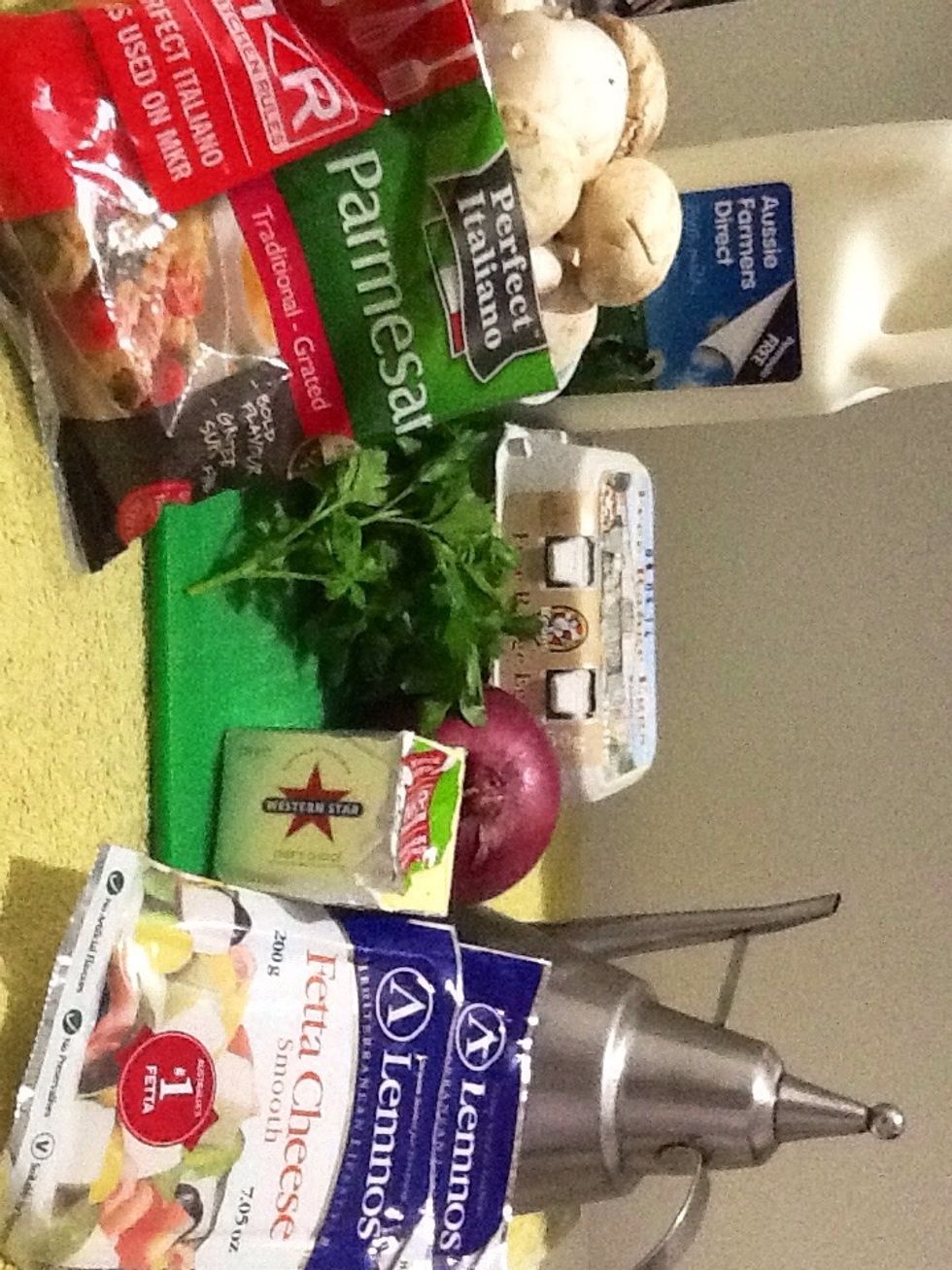 GATHER YOUR INGREDIENTS see a list on previous page
EQUIPMENT YOU NEED : A pan, bowls, oven, grill, knife and fork and measuring cups, SAFTEY AND HYGIENE Wash your hands because you need to handle the food, take care because the cooking is hot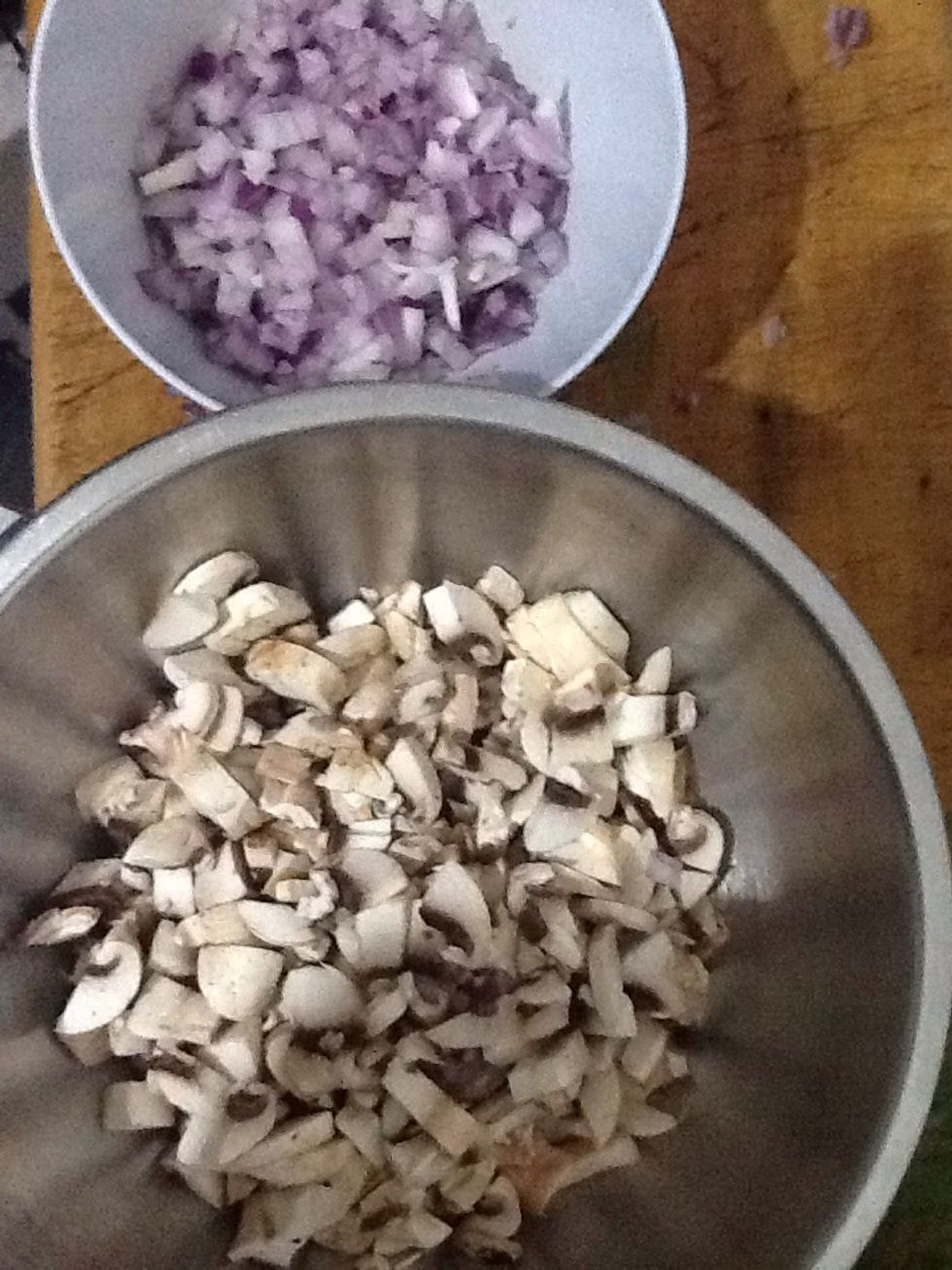 Chop onion and mushroom then cook in oil in a fry pan for 3-4 min
-Dish out the vegetables and set aside. -Mix the eggs, milk and parsley together in a bowl. -Heat the butter in the pan over medium heat.
-When the butter has melted and looks foamy, return the cooked vegetables to the pan. -Scatter the feta and Parmesan cheeses on top. -Pour in the egg mixture and turn the heat to low.
Stir once or twice, then cook undisturbed for about 8 minutes Place the pan in the grill until the frittata is puffed, golden and crispy on top. Season to taste with freshly ground black pepper.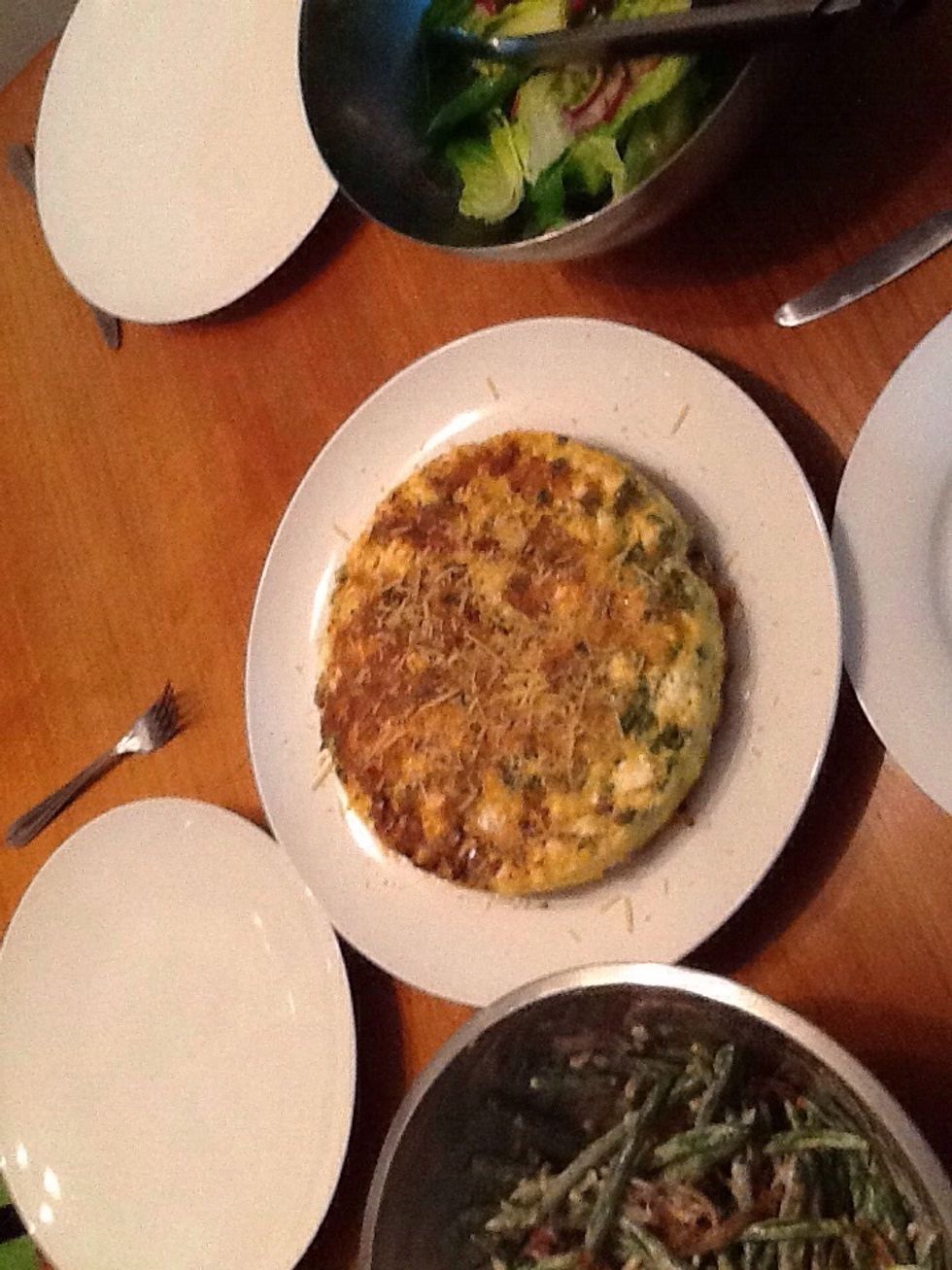 Then serve the mushroom and feta meal up. You can serve it with salad which tastes very nice. ENJOY
I rate this meal 8 out of 10. You might want to use a bit less feta because it can be strong and also adding bacon can be really nice but over all it is a tasty meal
2.0Tbsp Extra virgin oil
1.0 Onion
2.0c Cut up mushroom
8.0 Eggs
2.0Tbsp Milk
2.0Tbsp Chopped parsley
2.0Tbsp Butter
1.0c Feta cheese
1/4c Parmesan cheese