Mum makes the most delicious healthy slag Bol! And guess what? It has veggies in it! Try this out as it is really yummy and good for you. 🍝😊🍝😉 serves about 4.
7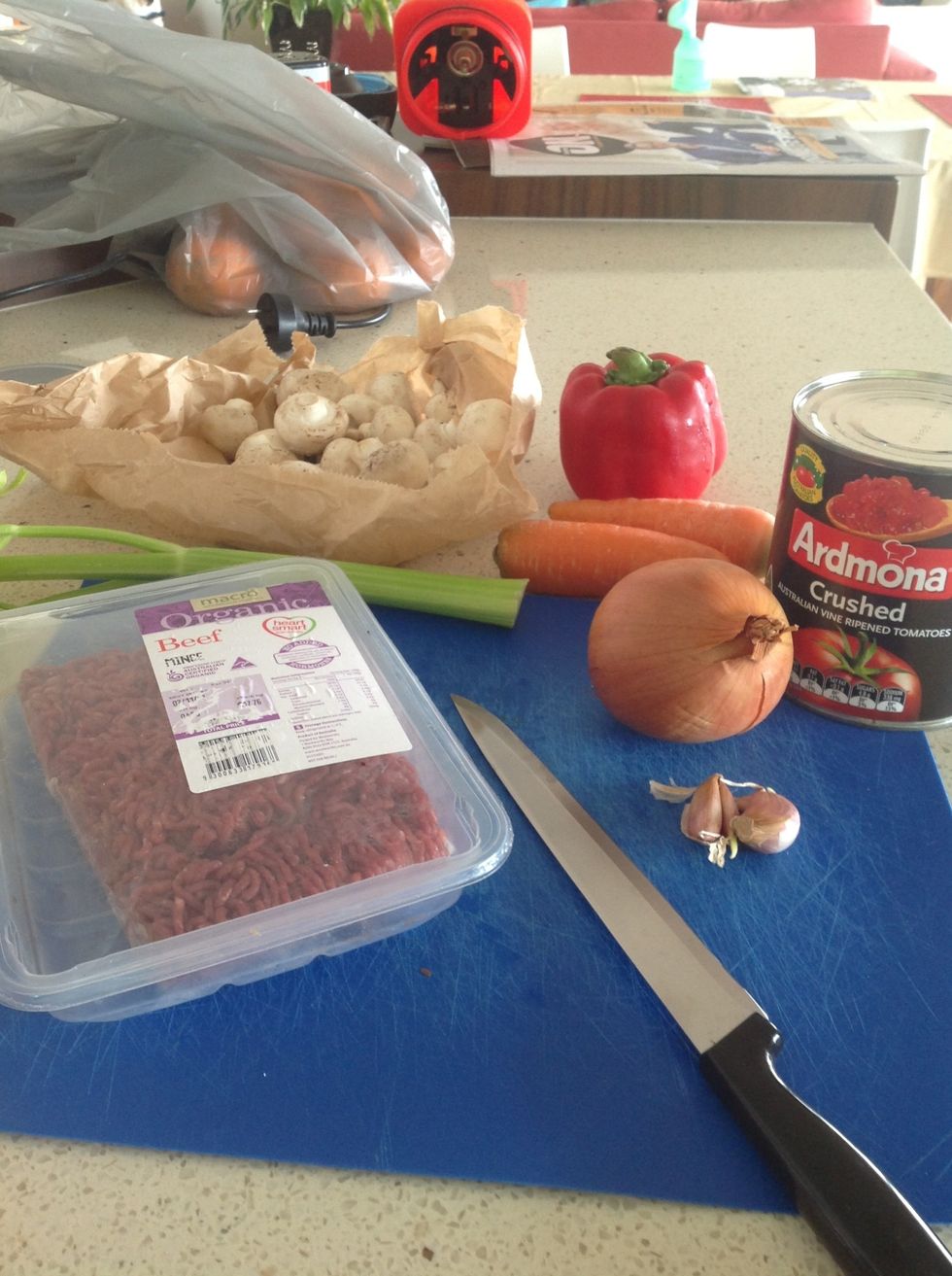 Gather supplies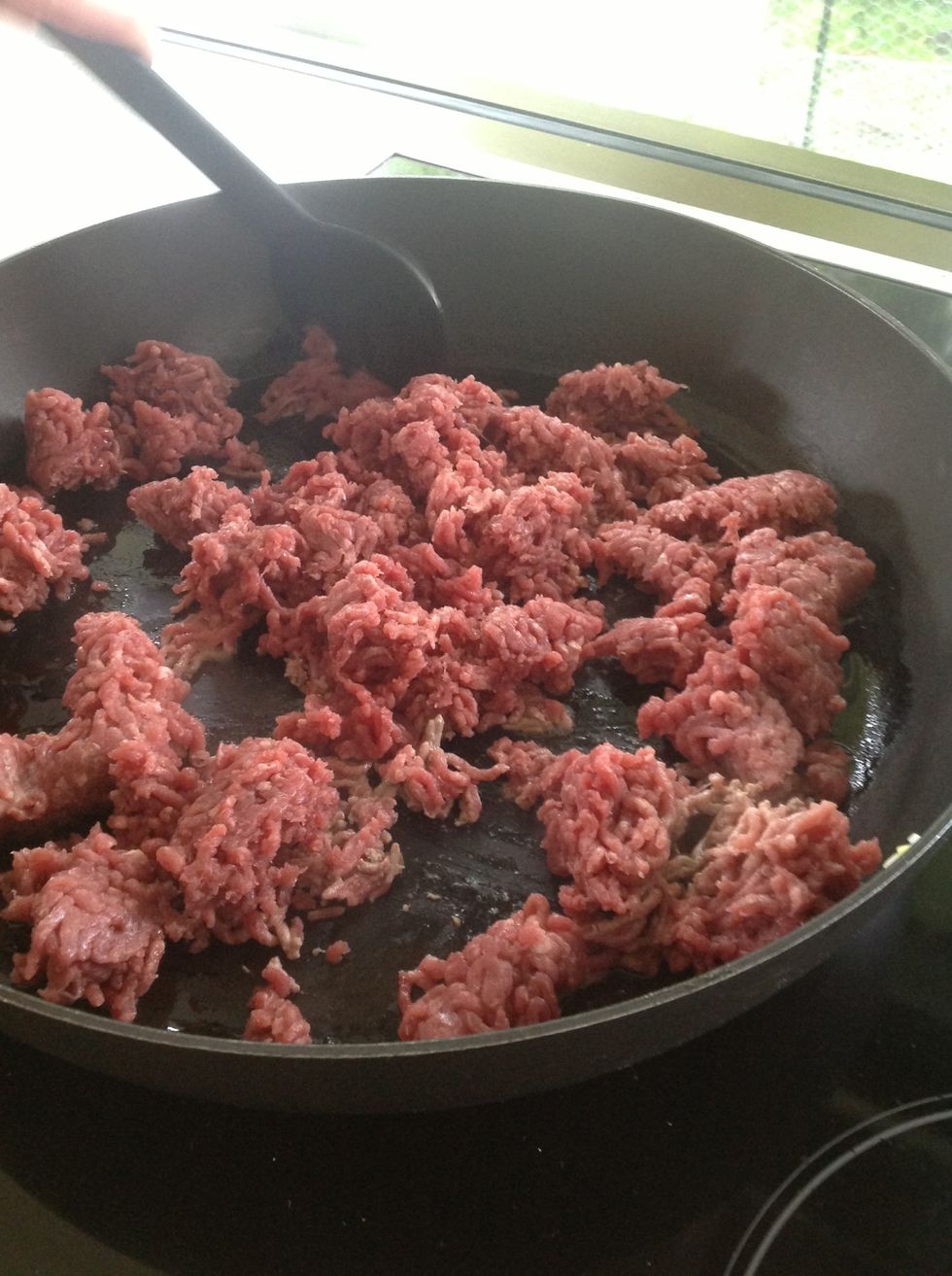 Put oil and mince into frying pan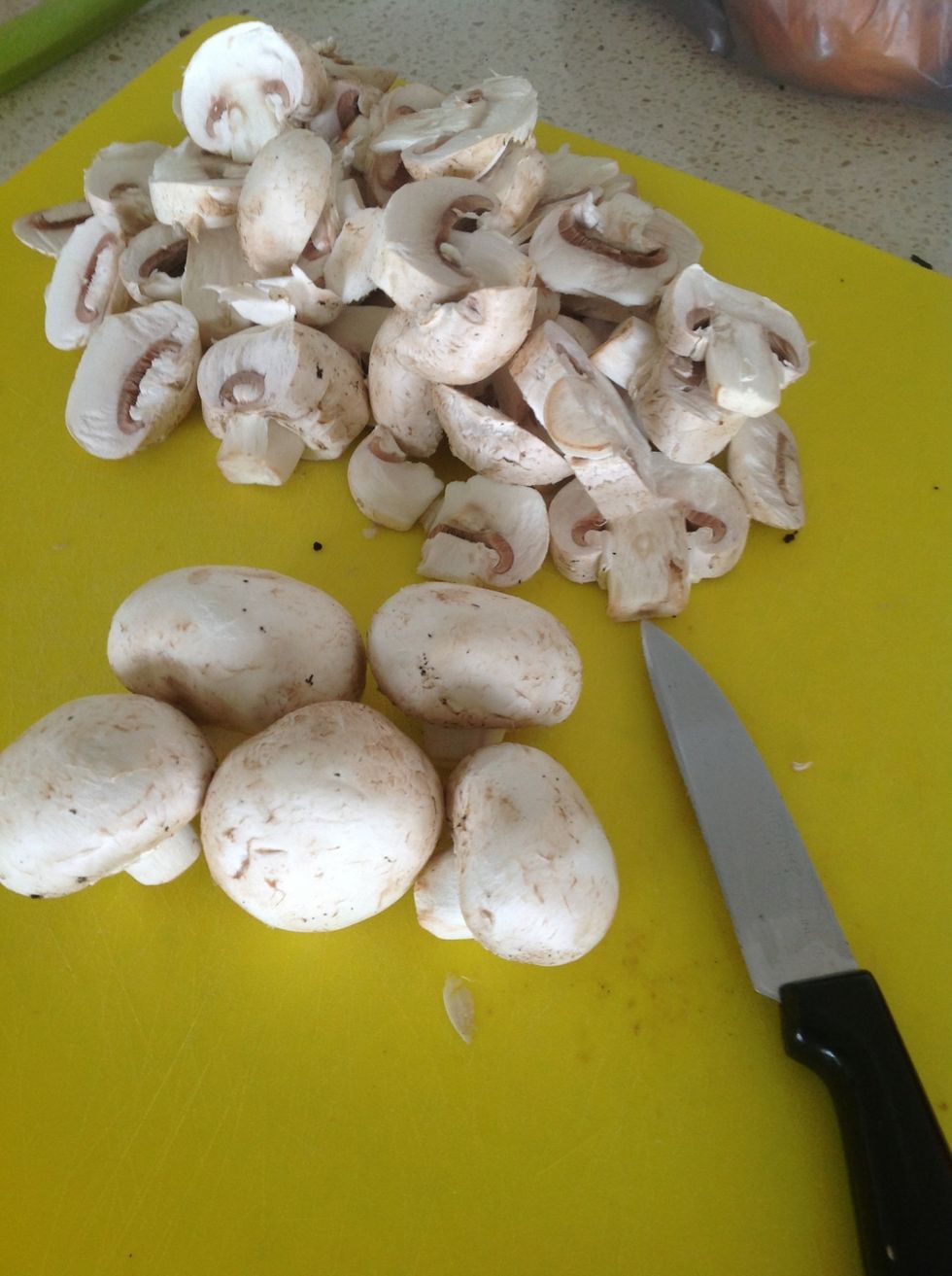 Slice mushrooms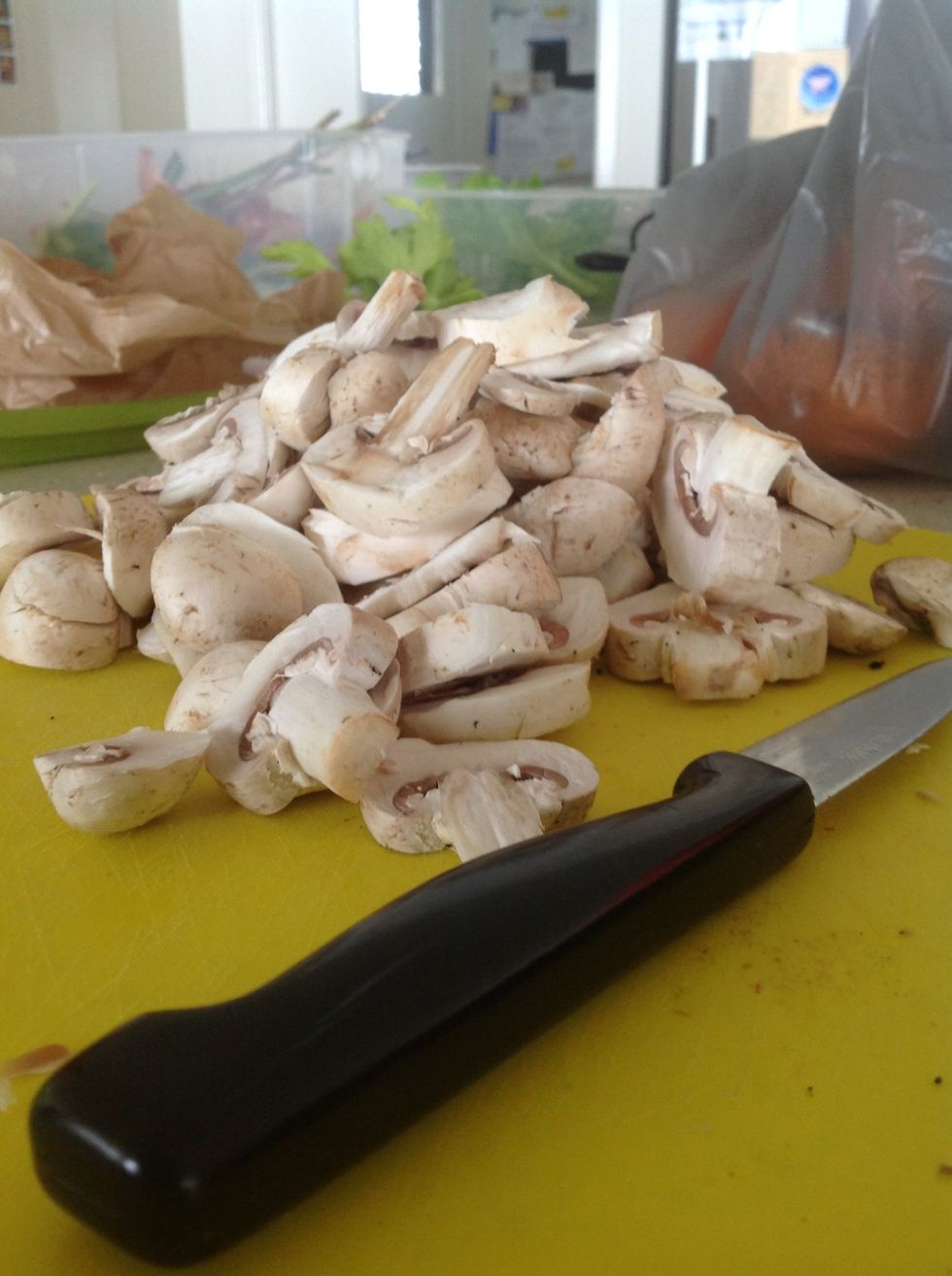 Mushrooms done!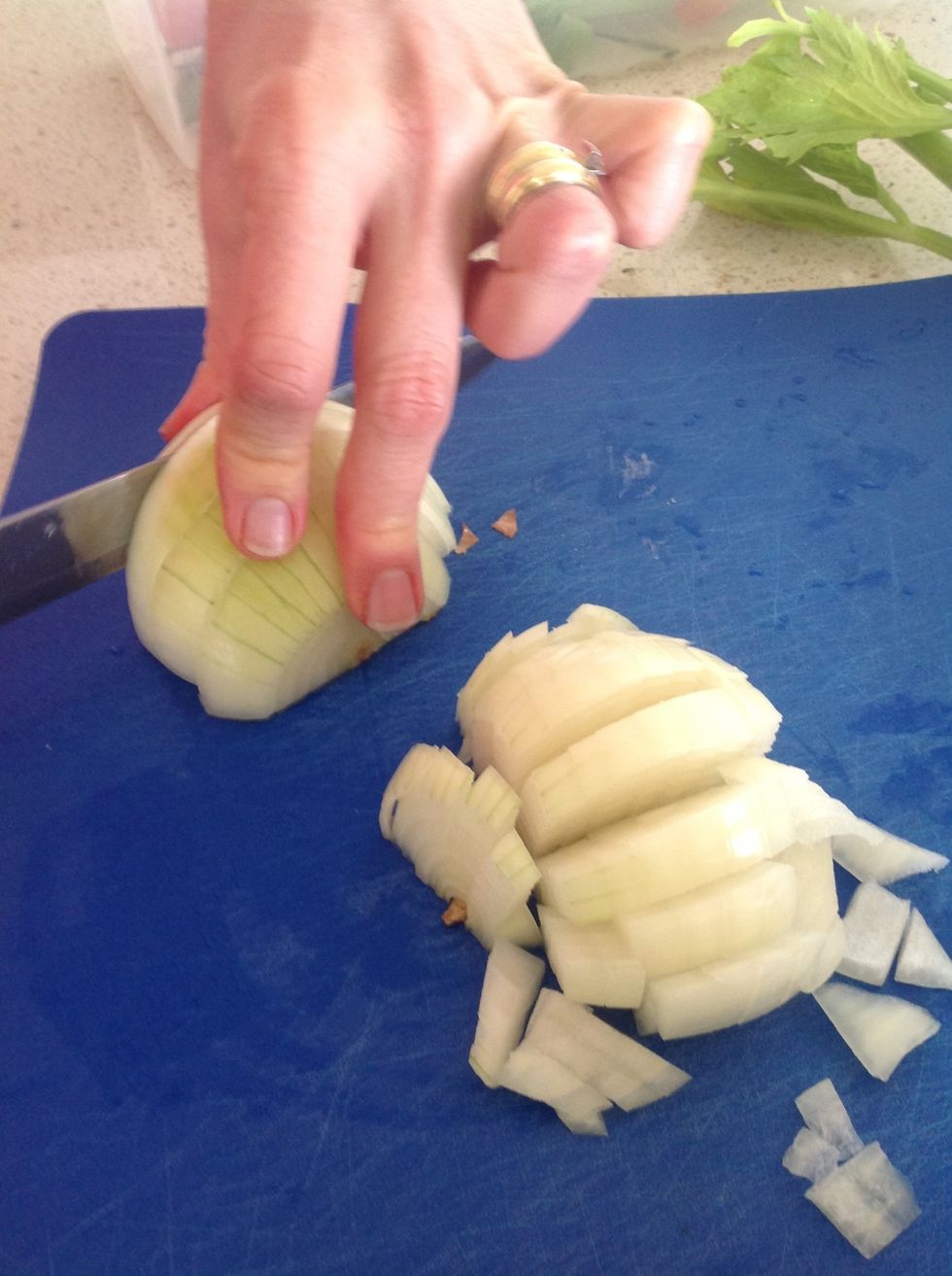 Dice onion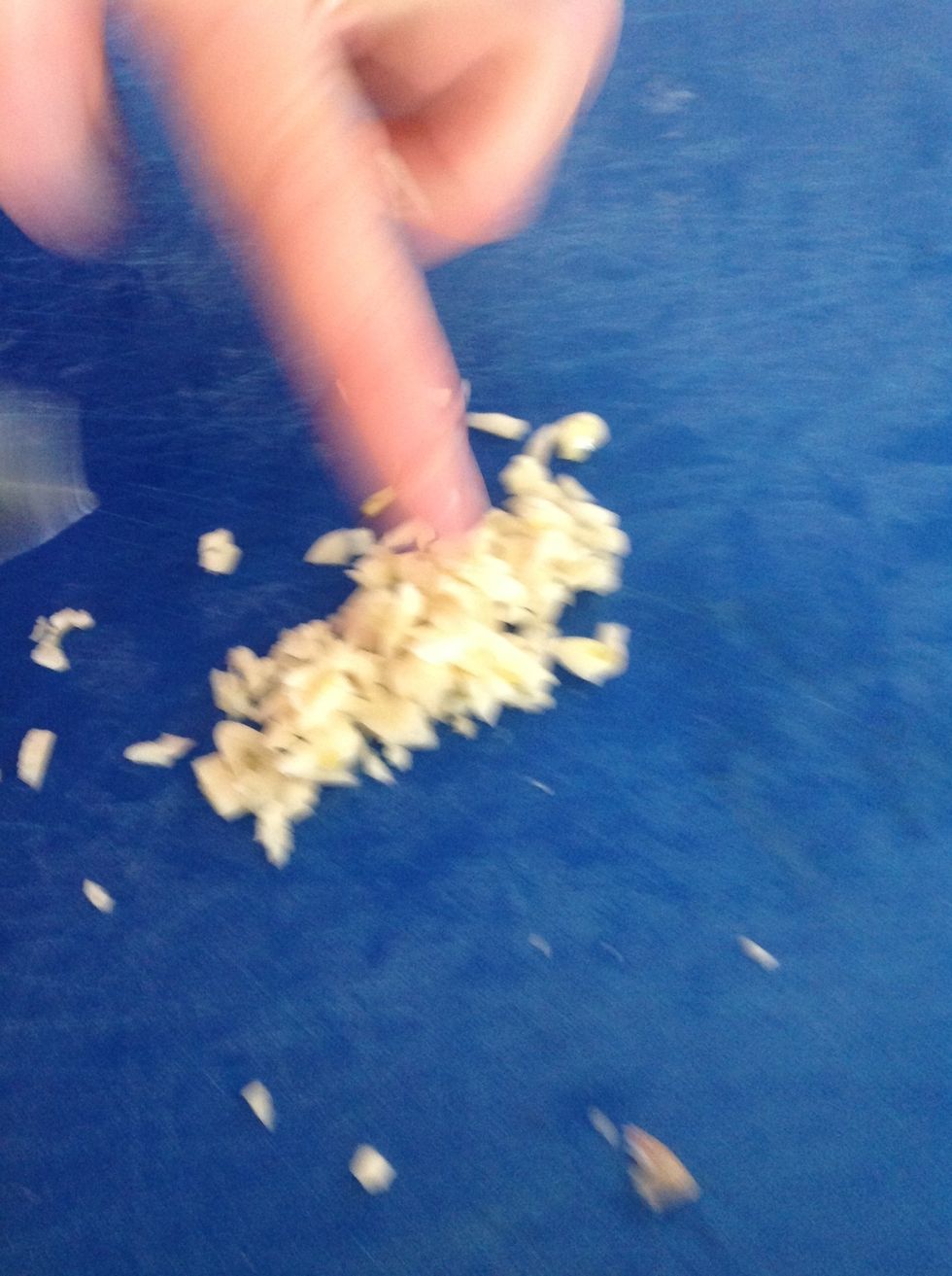 Dice garlic really fine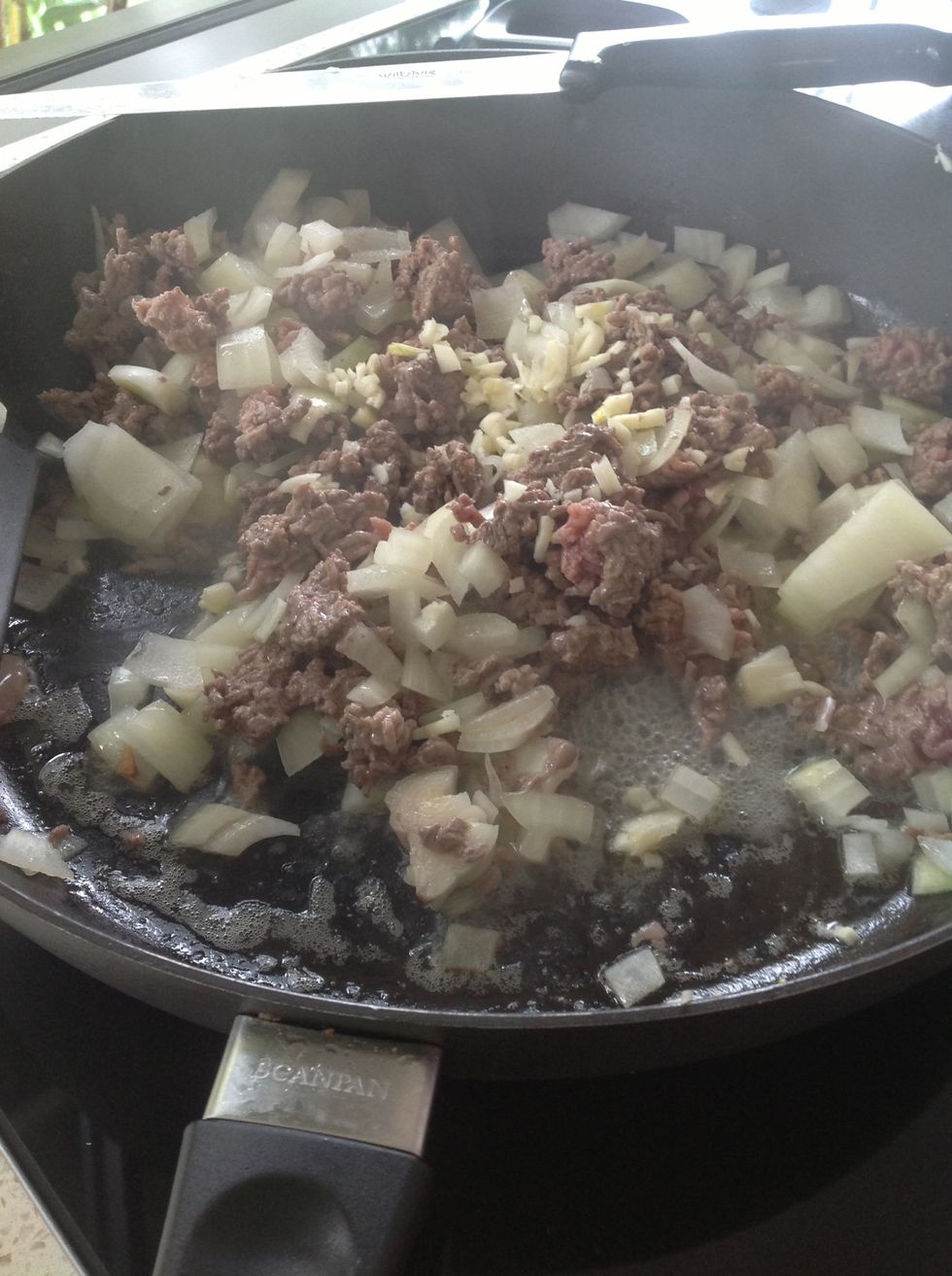 Add garlic and onion into pan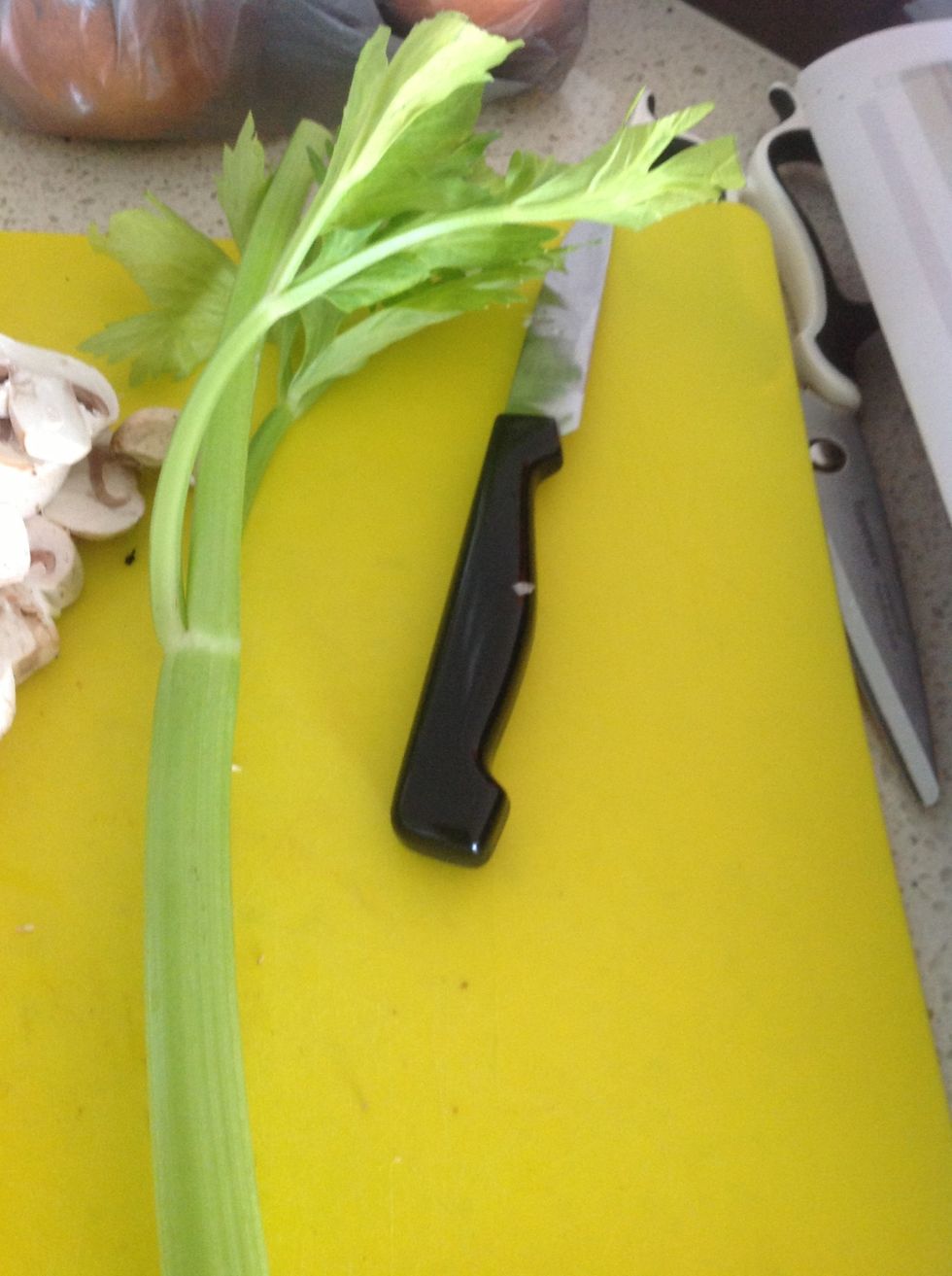 Now to slice the celery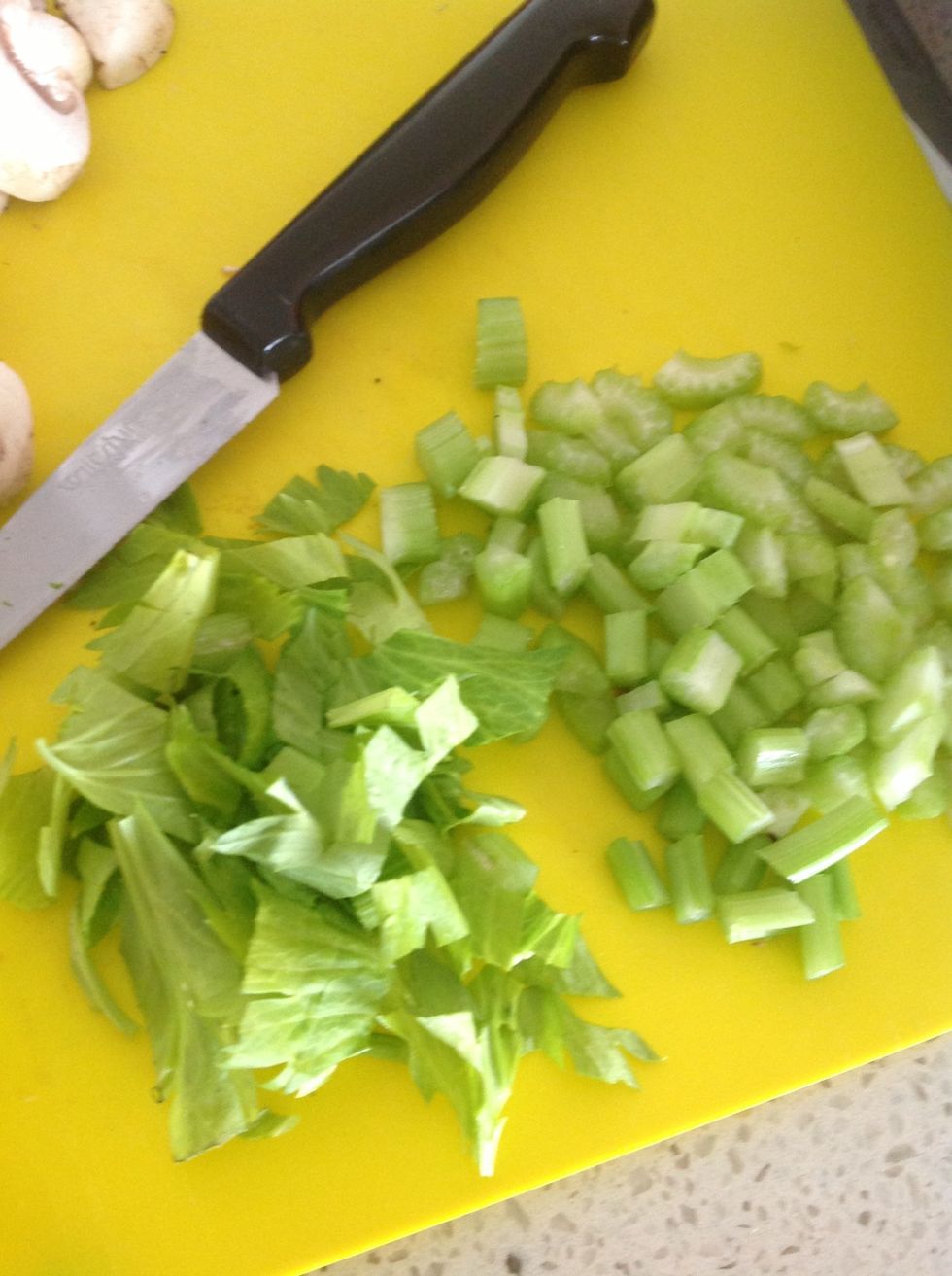 Dice stem and leaves finely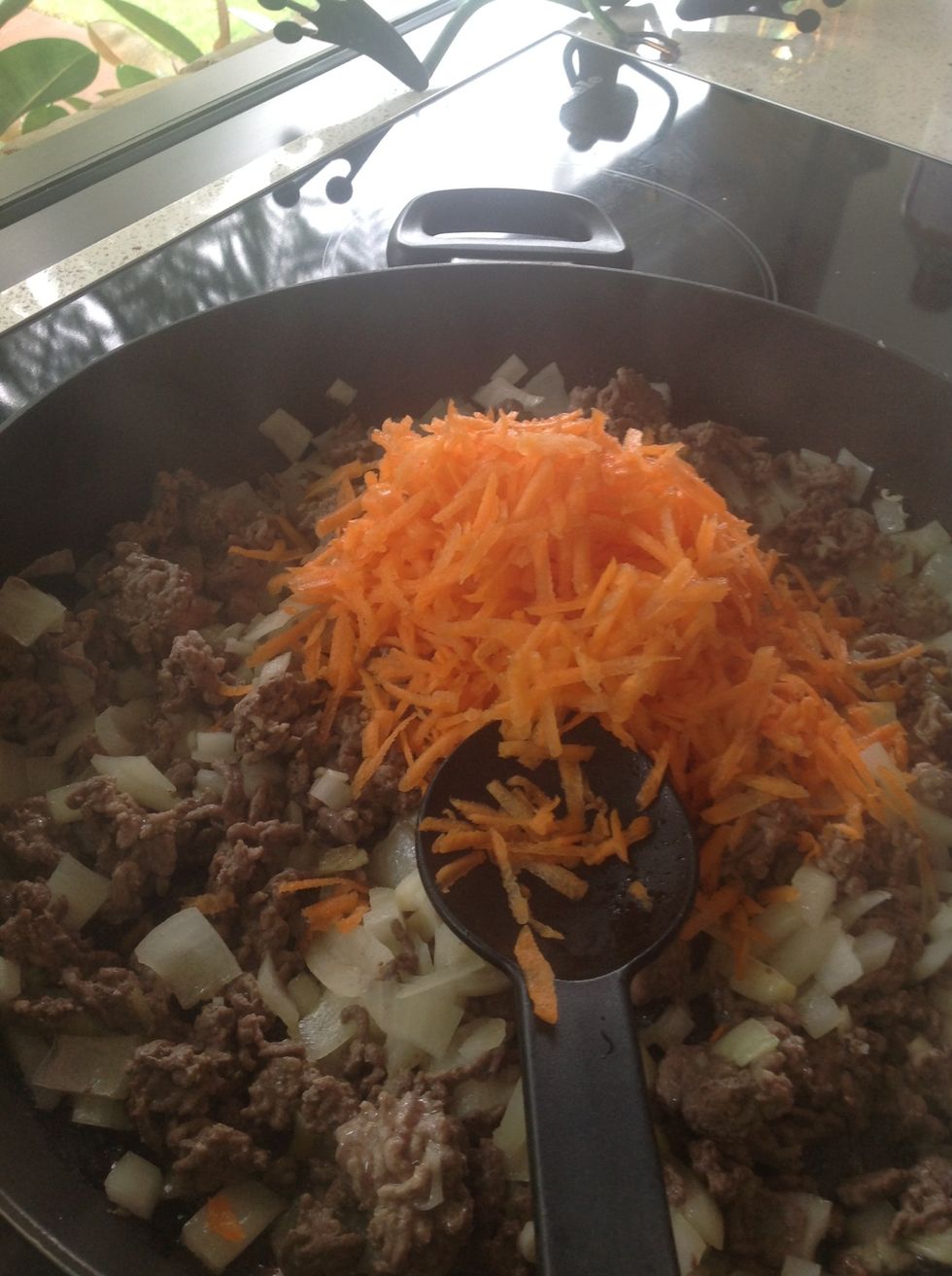 Grate carrot and add into pan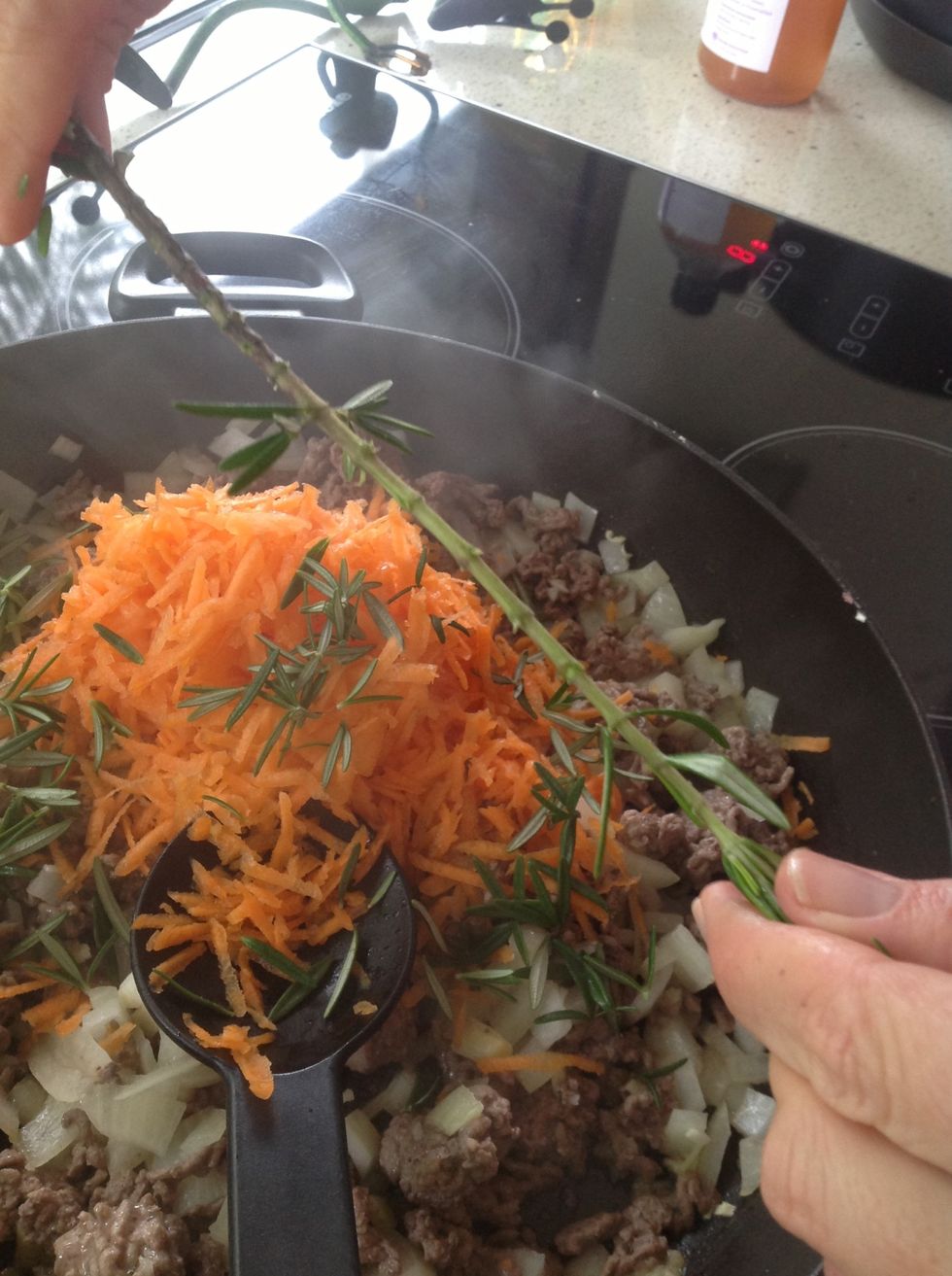 And some rosemary too
Add mushrooms and celery now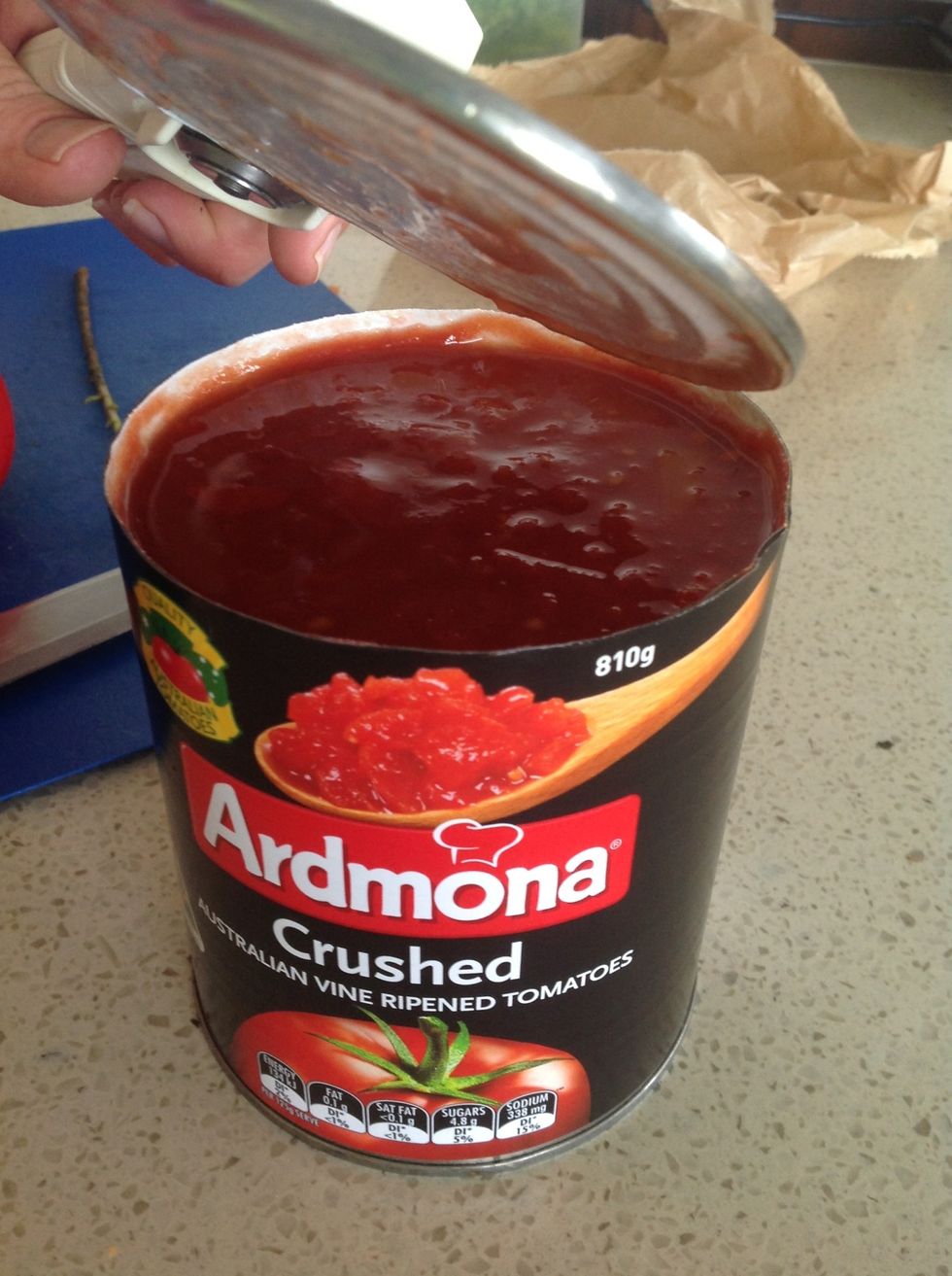 Open a tin of crushed tomatoes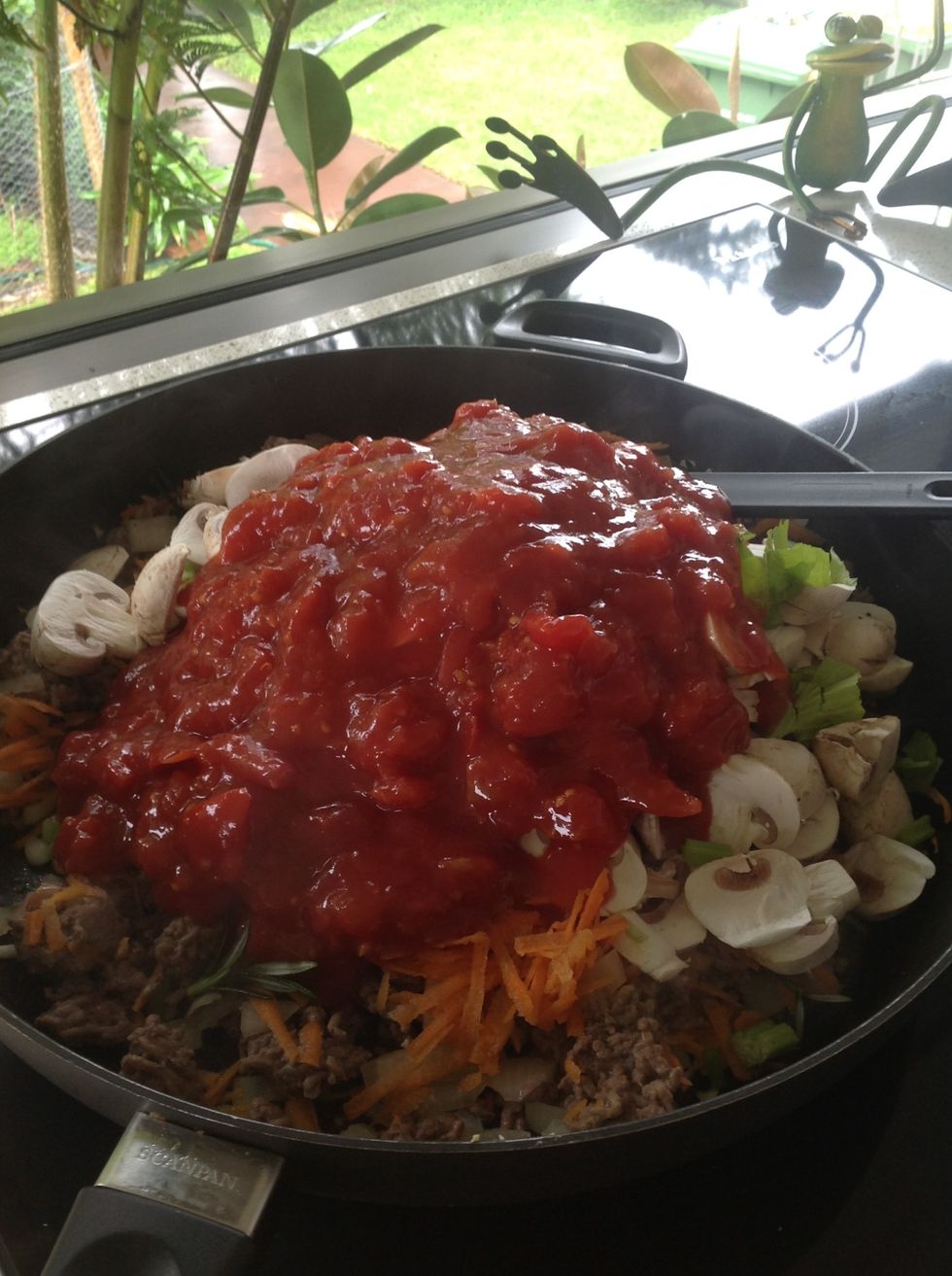 And dump in pan (kidding, tip it in carefully ;) )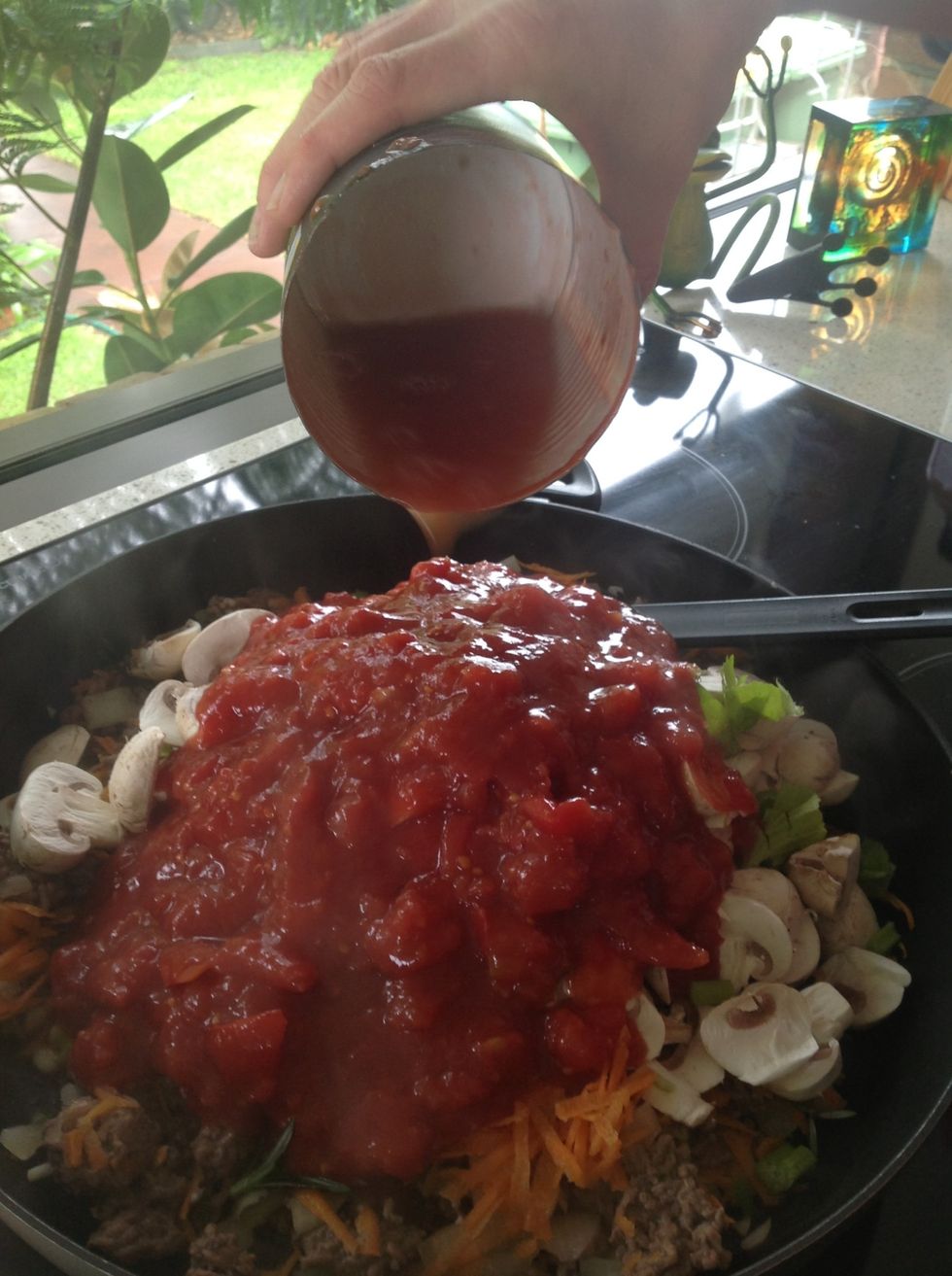 Add water into tin and swish around before tipping into pan. The water acts as a bit of a sauce for the sauce, and makes sure you don't waste any tomato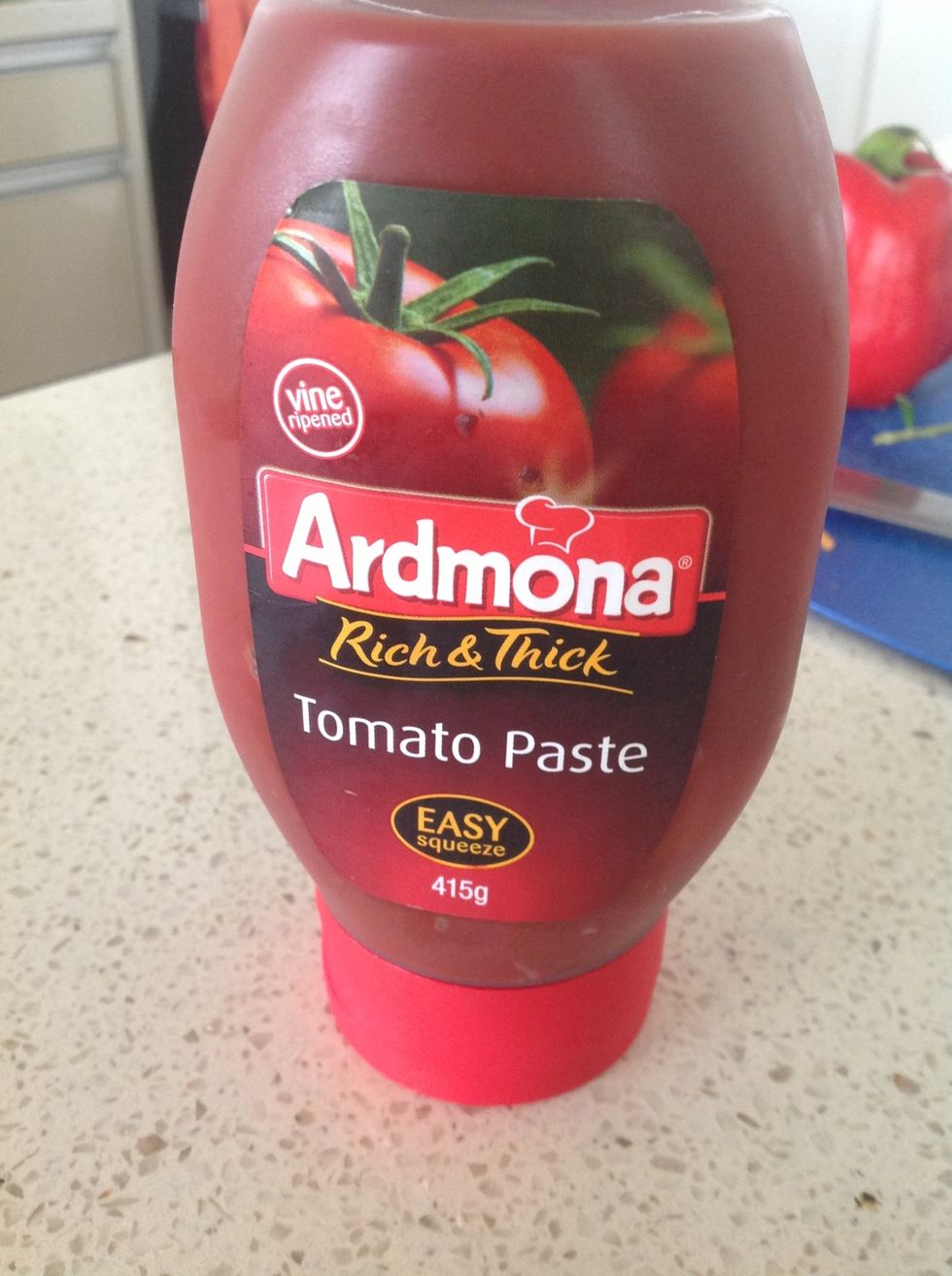 Get some tomato paste. We use this kind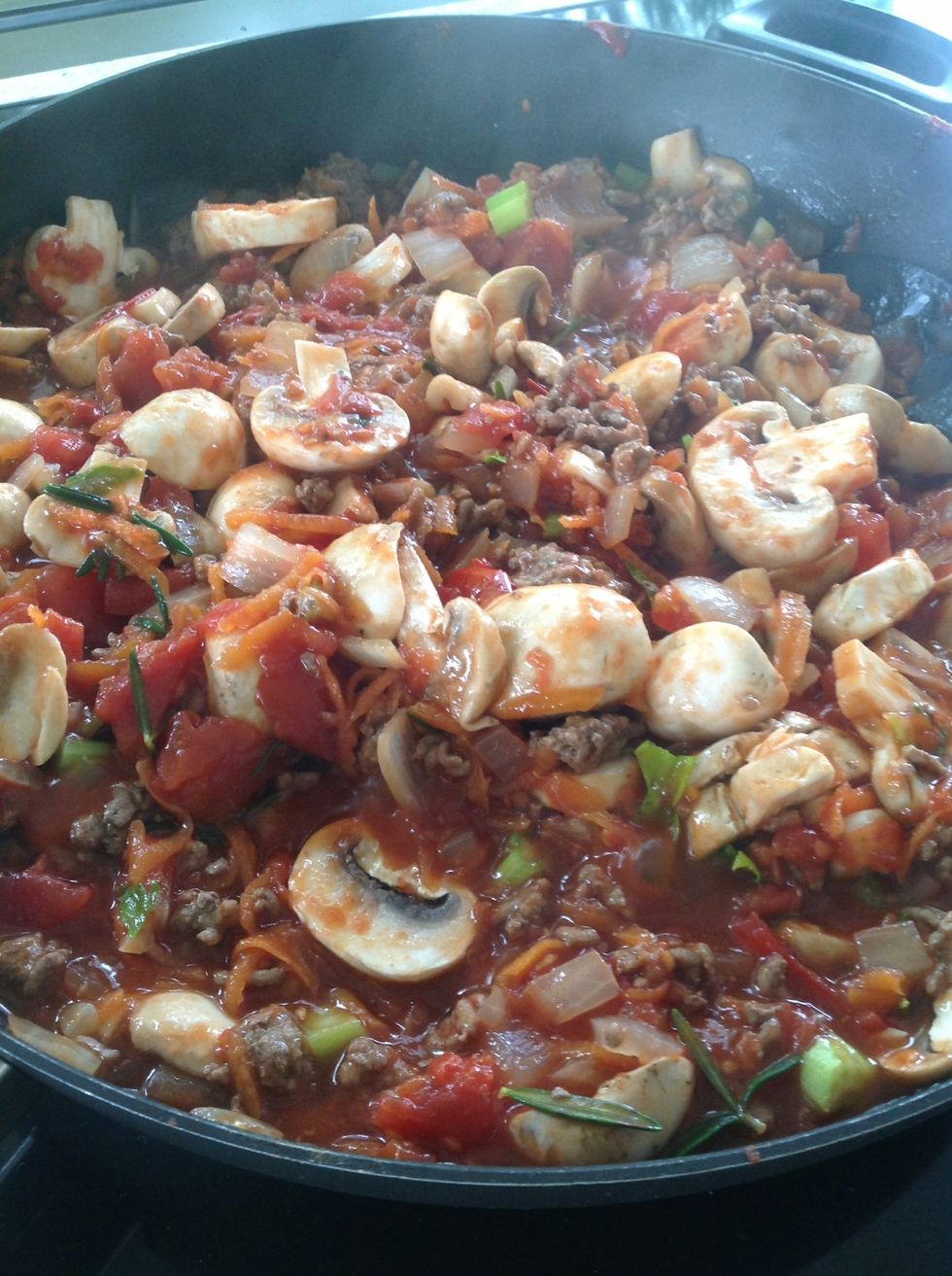 3 big squirts of paste into pan. And stir gently.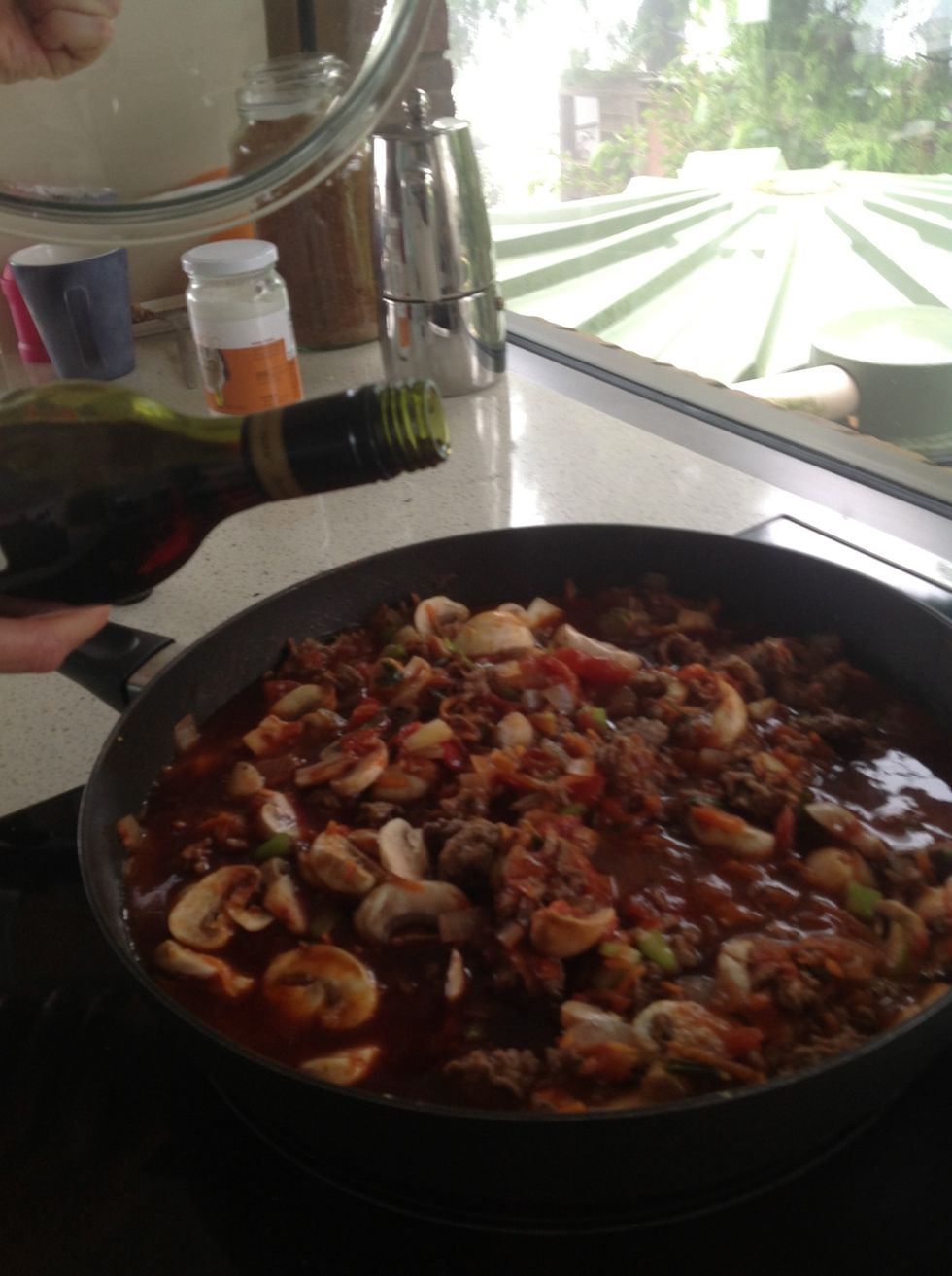 Add a splash of re wine and again stir gently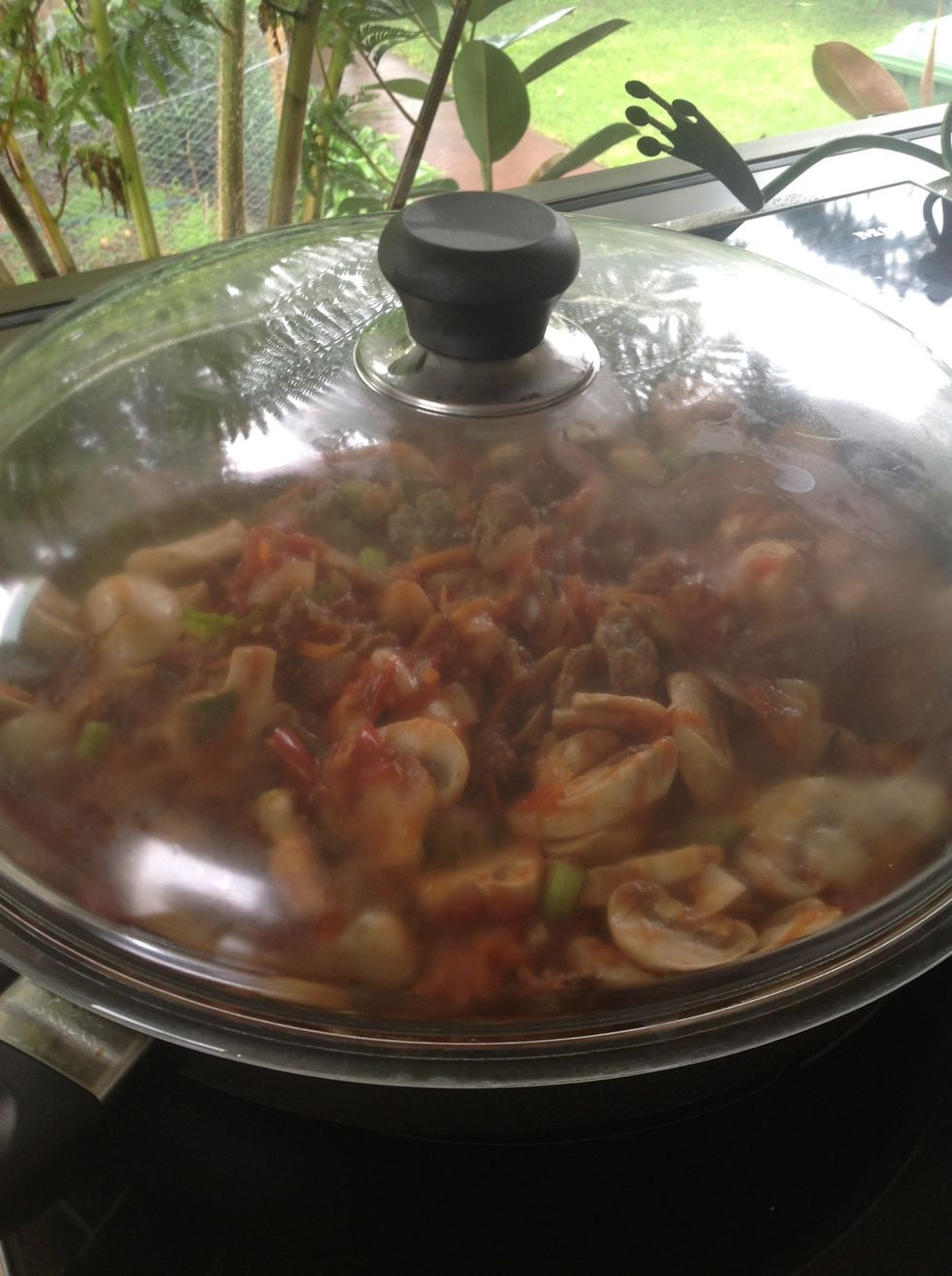 Turn heat down to a minimum and place lid on the pan to cook by itself. The longer you let it simmer, the more the flavours fuse throughout. Leave for a couple of hours on low heat.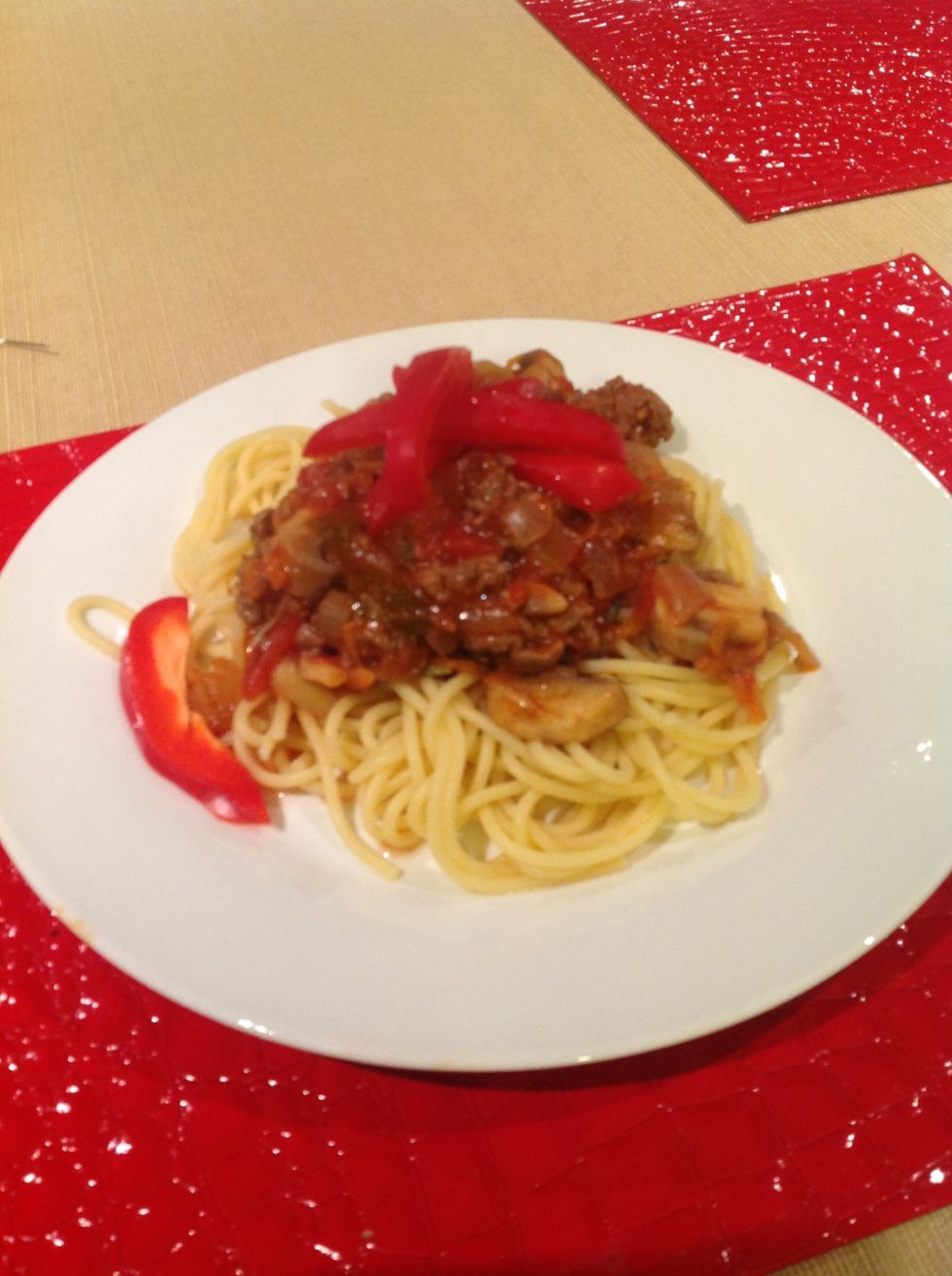 Serve with spaghetti or any other pasta and garnish with capsicum, parsley or Parmesan cheese. Enjoy! ;)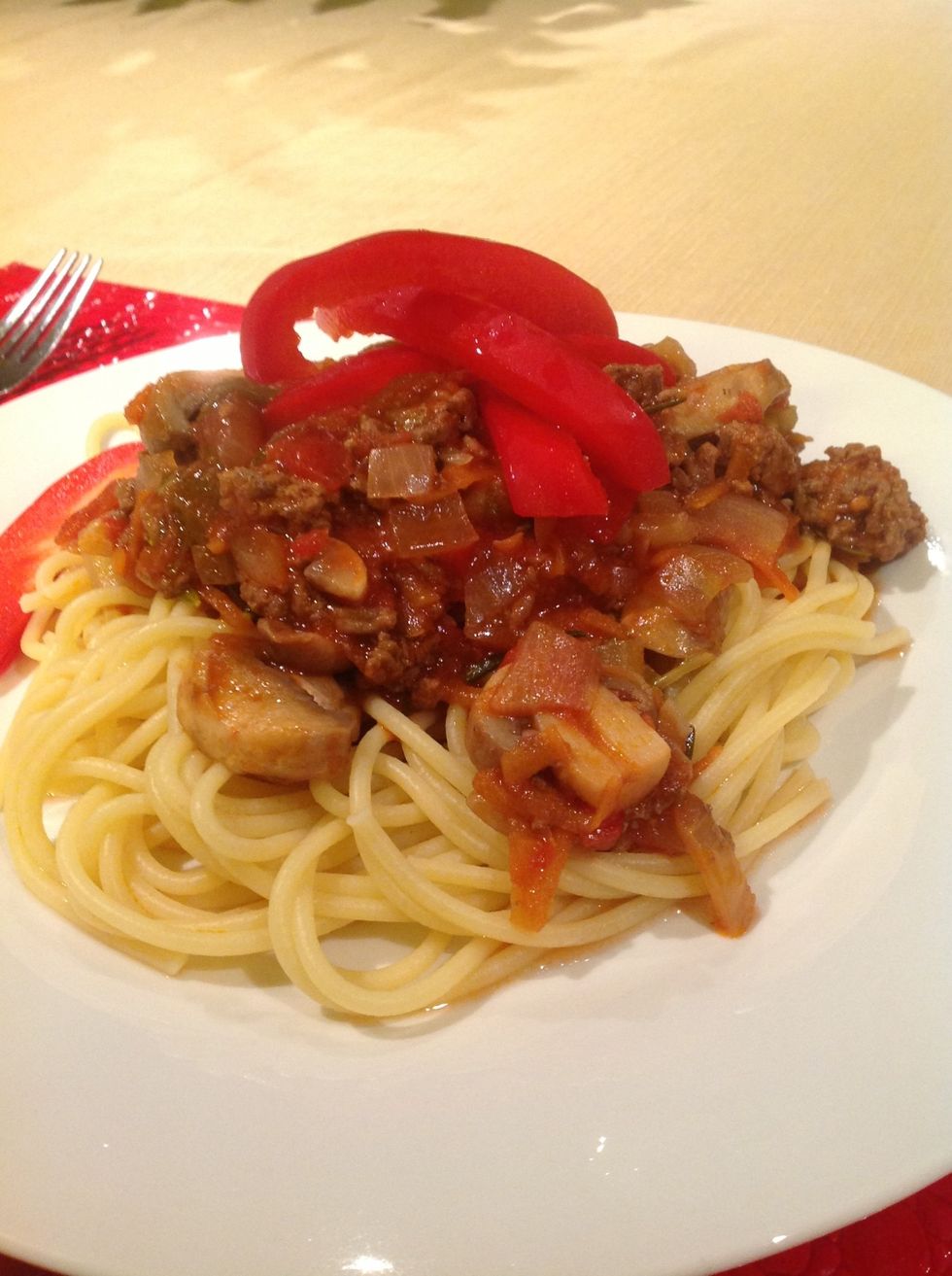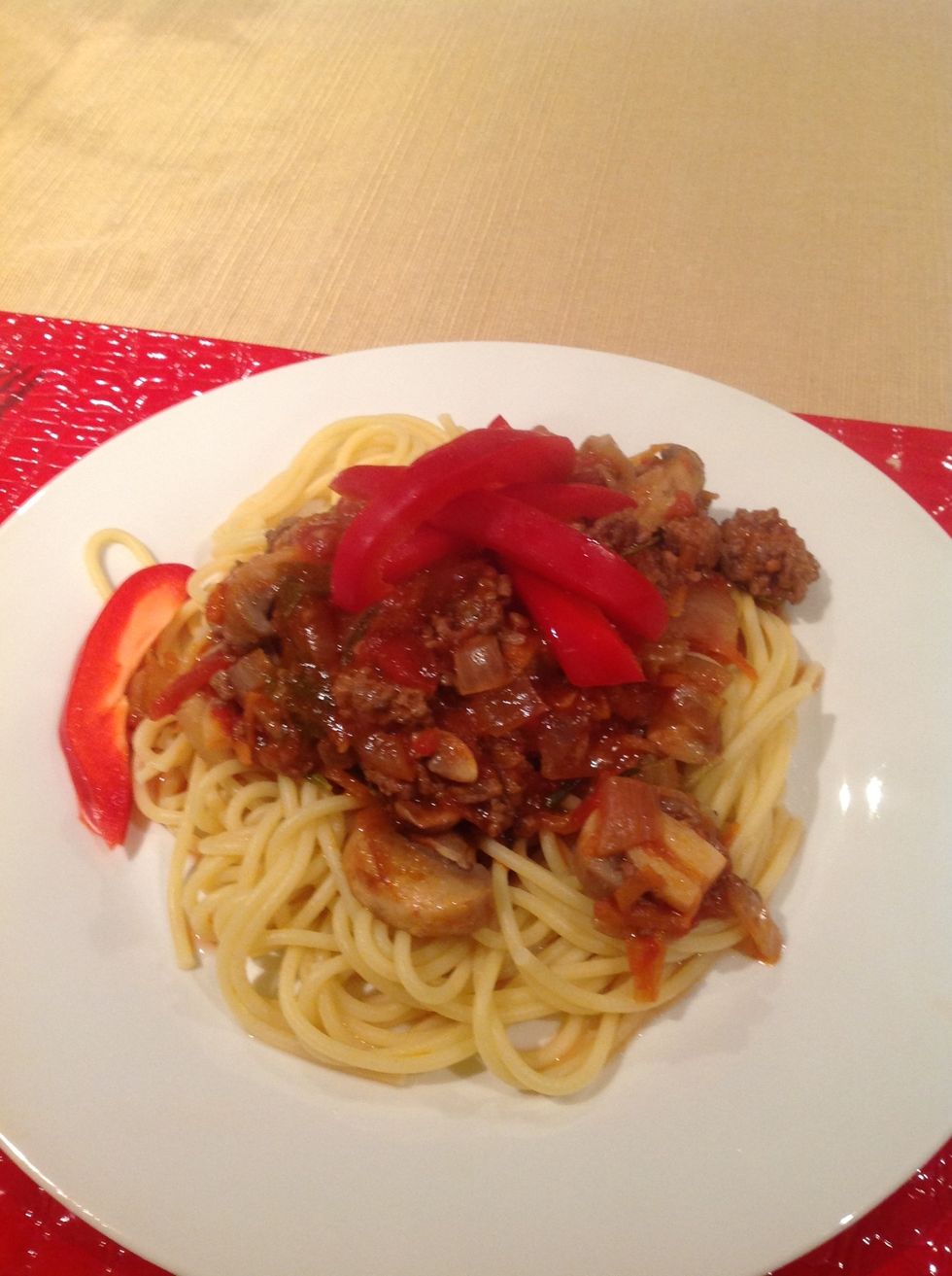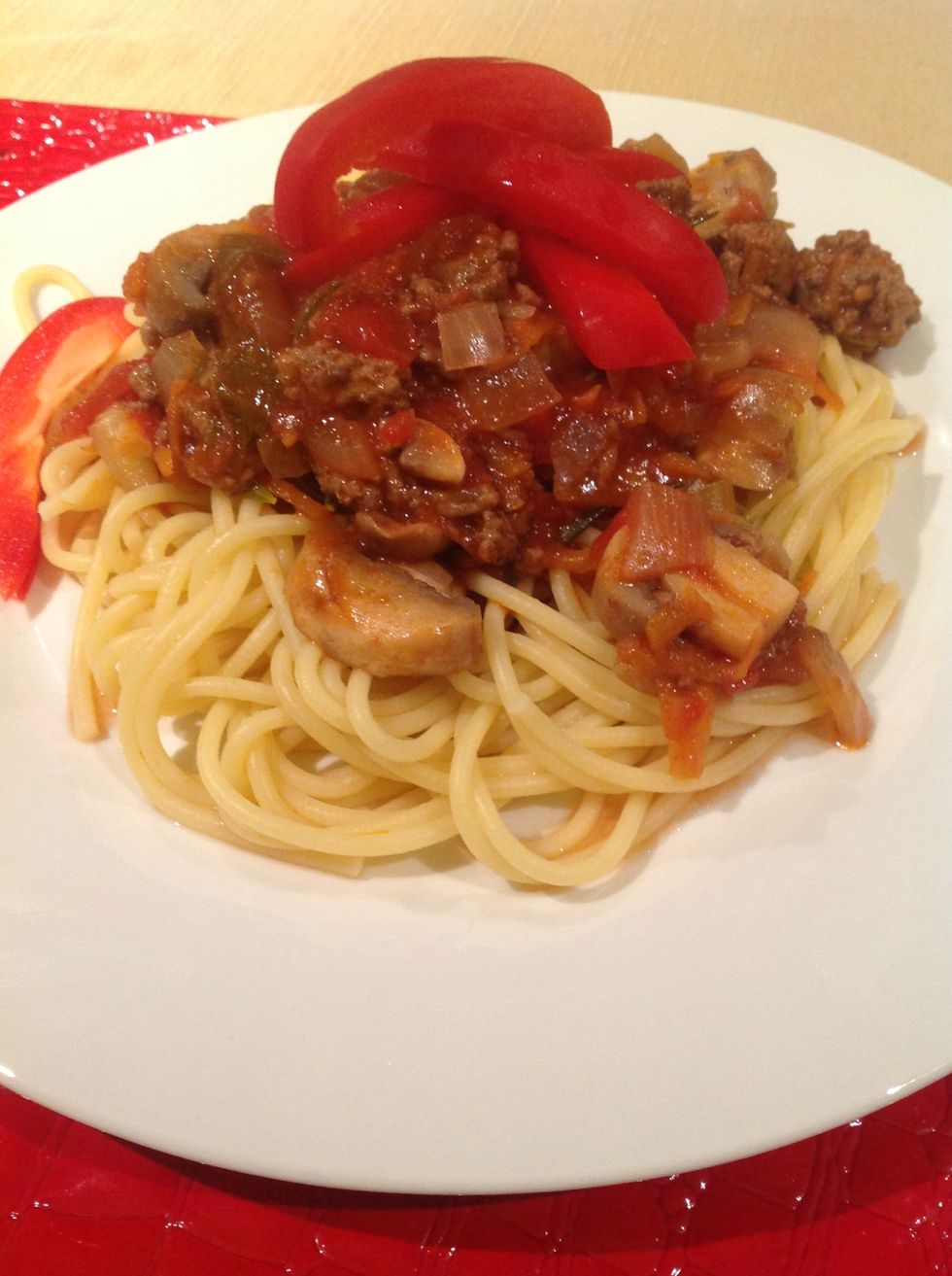 I hope you enjoy! Please like comment follow and request! Bye! xx 😄😀😃☺😉😙😜😝😋😆🍝🍝🍝🍝🍝
Olive Oil-just enough to put in pan
Mince
1.0 Large Onion
Garlic to taste (roughly 3?)
Mushrooms-to own amount
1.0 Celery stick
2.0 Carrots
15.0cm Rosemary
800.0g Tinned crushed tomatoes
Tomato paste
Red wine
Any Casserole dish with lid