Gather your ingredients. Preheat your oven to 375 degrees.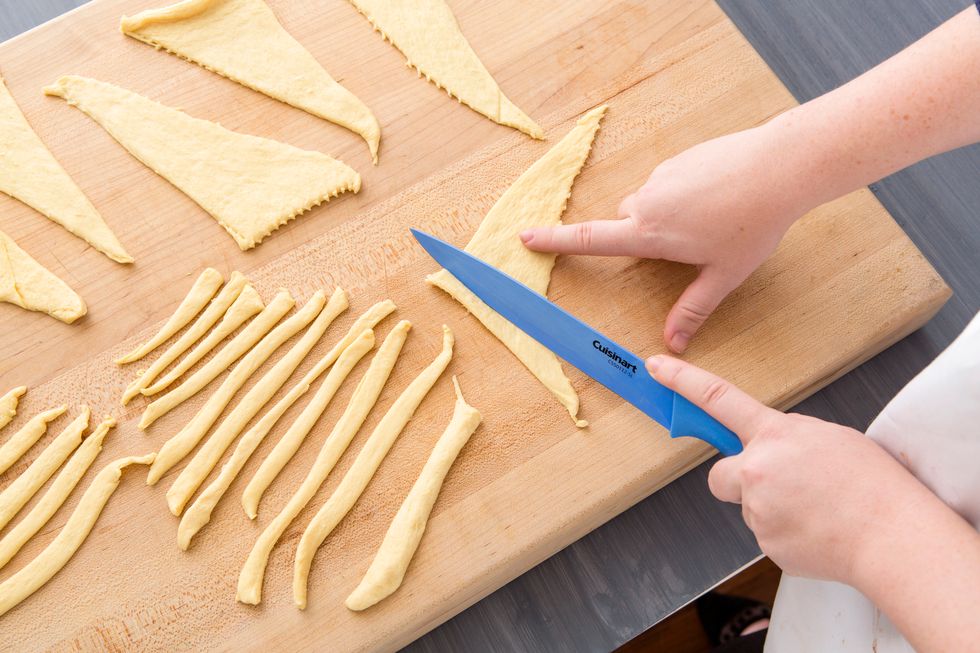 Unroll your dough and separate it. Cut the sections into long strips.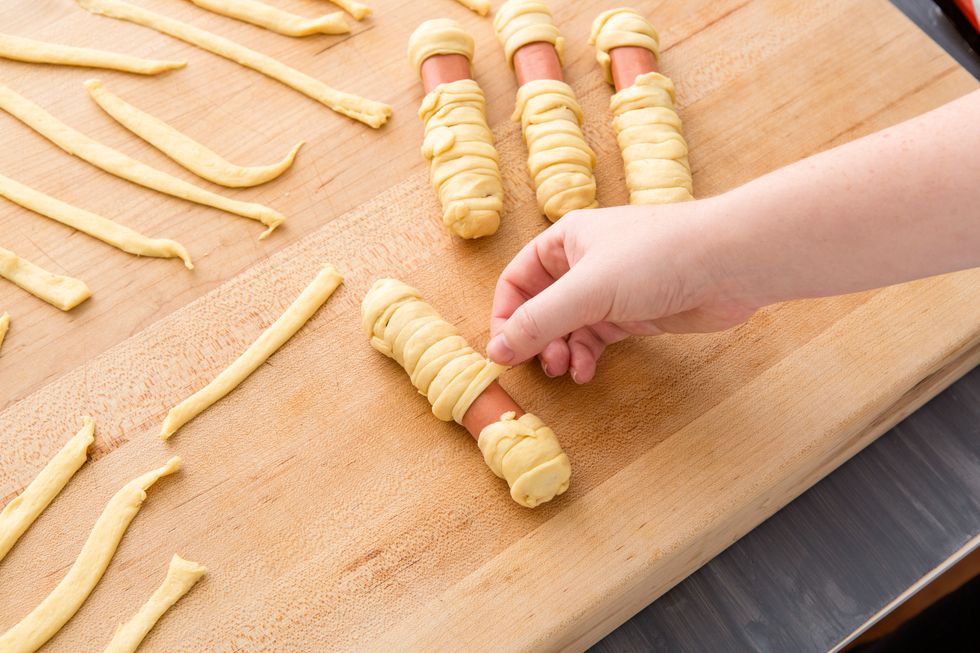 Wrap pieces of dough around the hot to give the mummy his bandages. Make sure to leave room for his mummy face.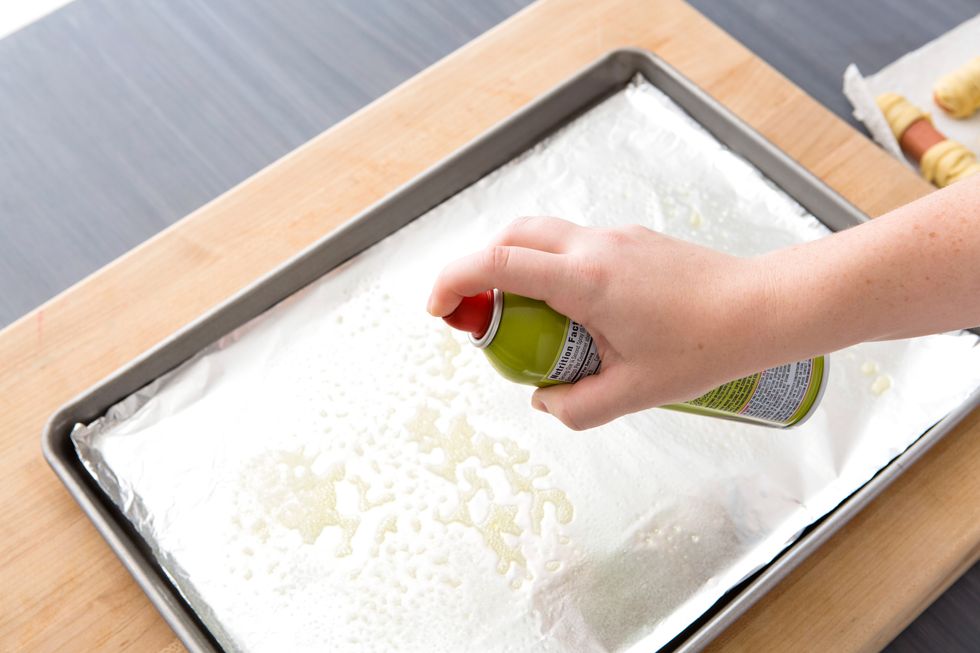 Place a sheet of foil onto a cookie sheet and spray with cooking spray to prevent the hot dog mummies from sticking.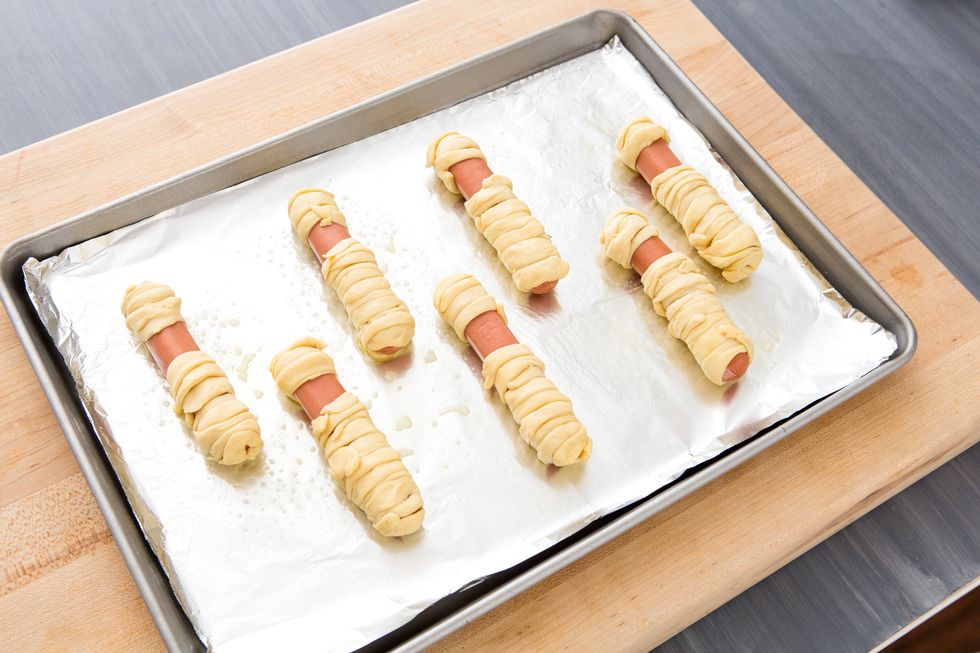 Place all of your wrapped hot dogs on the sheet.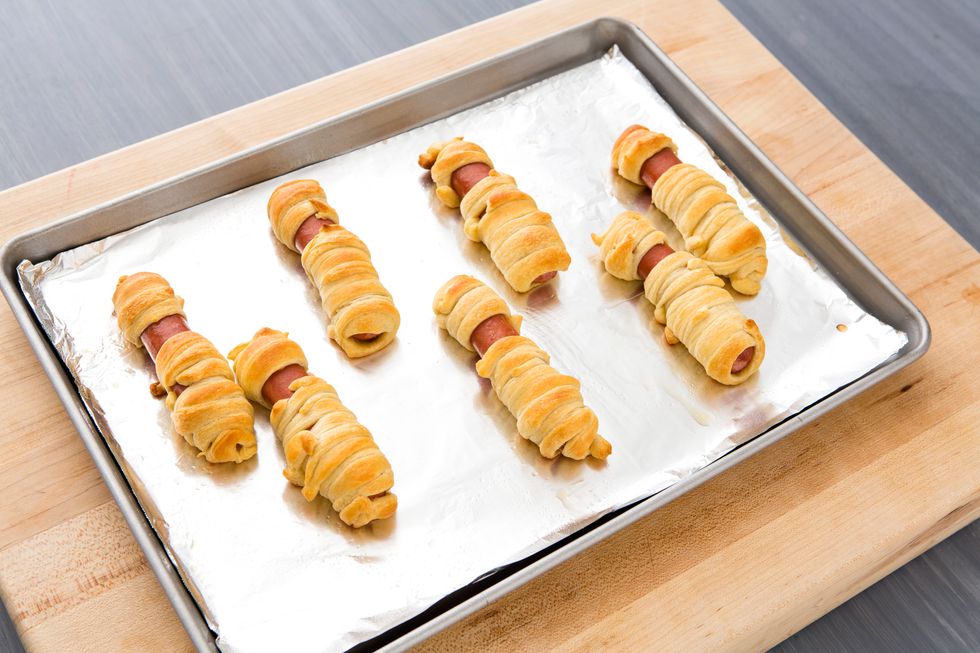 Bake for 13-17 minutes until dough is golden brown.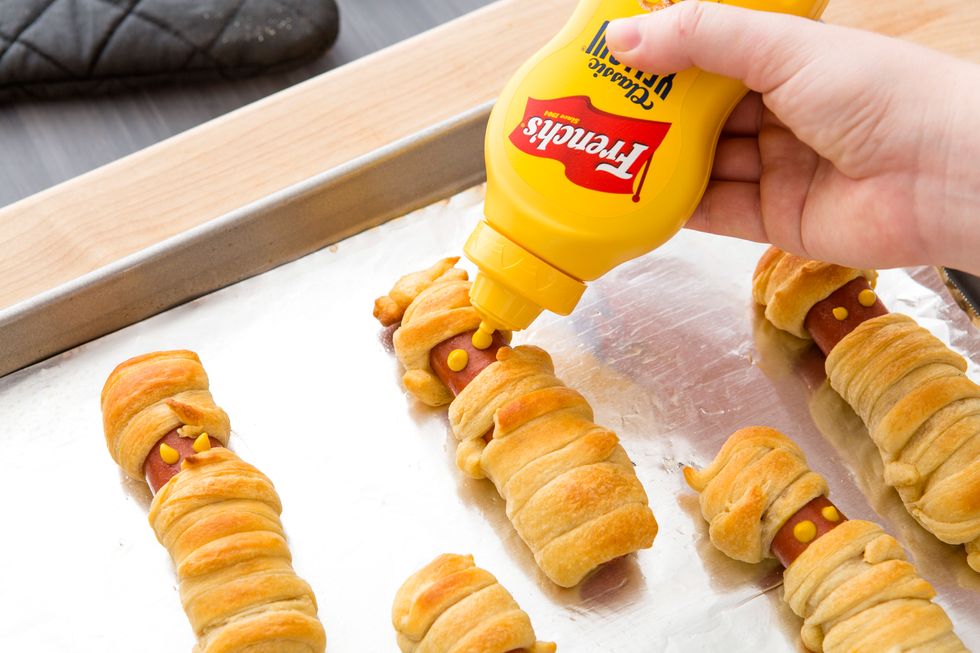 Using your mustard, give eyes to your mummies!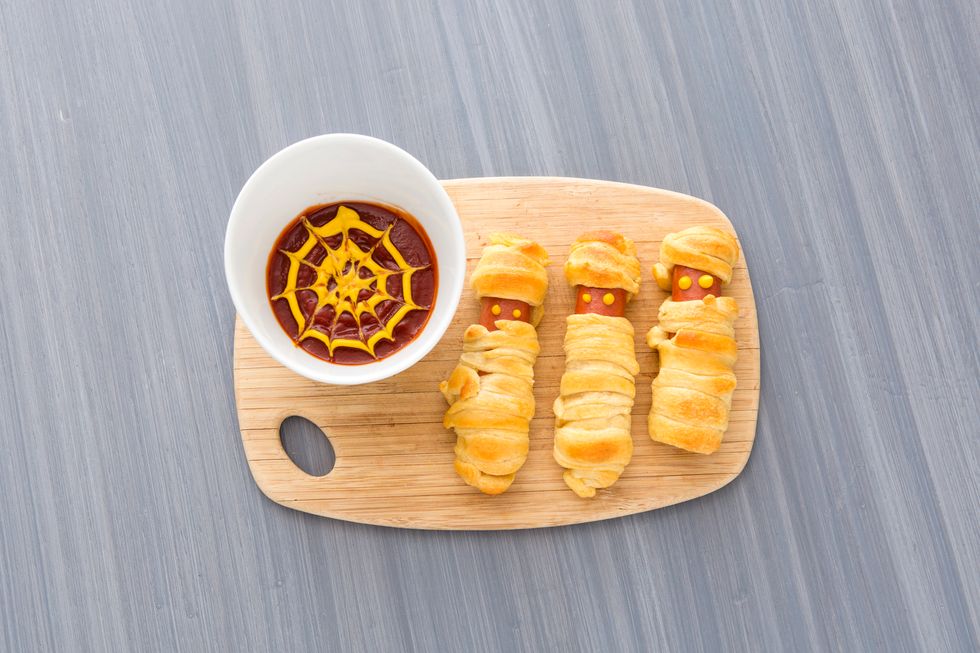 To create a spooky dip for your hot dogs, place ketchup in a bowl and draw two small circles of mustard on top w/ a mustard dot in center. Using a toothpick, draw lines from the center to bowl's edge.
Enjoy! Recipe inspired by: http://chefmommy-brandao.blogspot.com.au/2010/10/mummy-dogs.html
1.0 container of Crescent Rolls
1.0 container of hot dogs
Cook Spray
Mustard
B+C
We are the team behind B+C Guides. Feel free to message us if you have any questions or see something that could be improved!