I found this original idea on Snapguide using bacon, and I modified this for vegetarians. Delicious!
10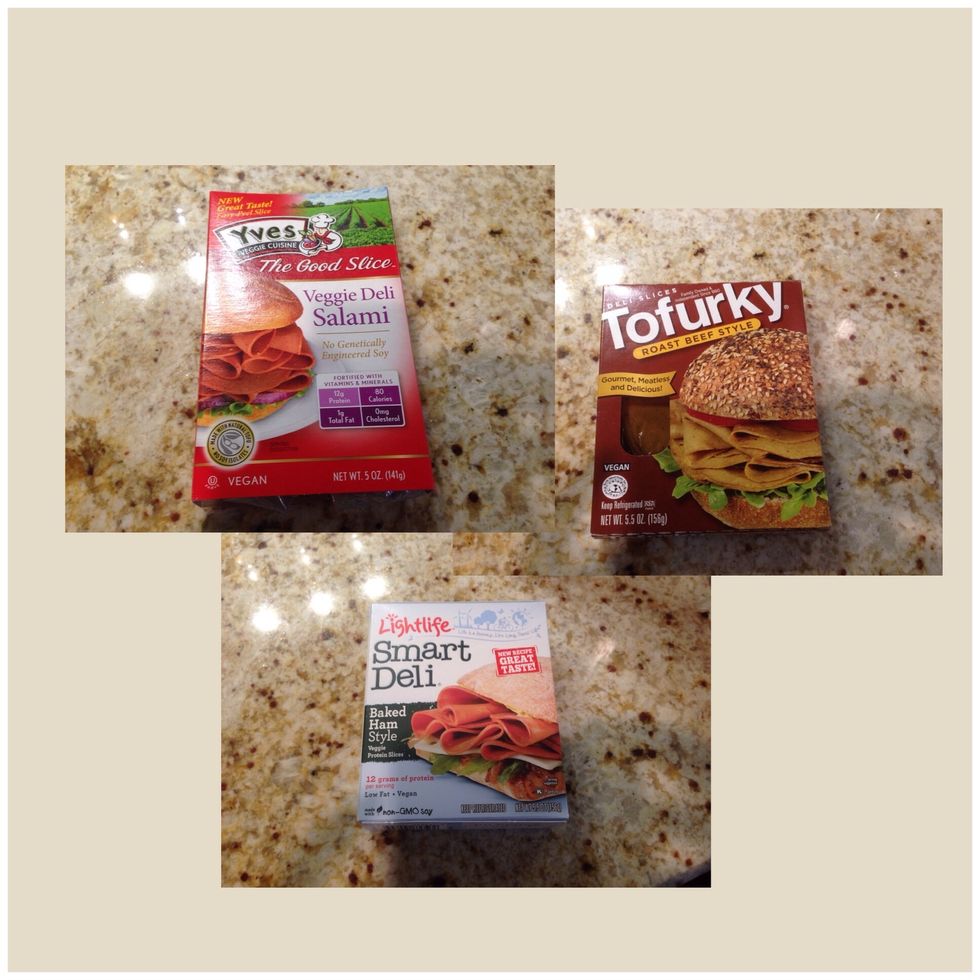 Here are various veggie meats that can be found at Whole Foods store. (Target also carries some of these.)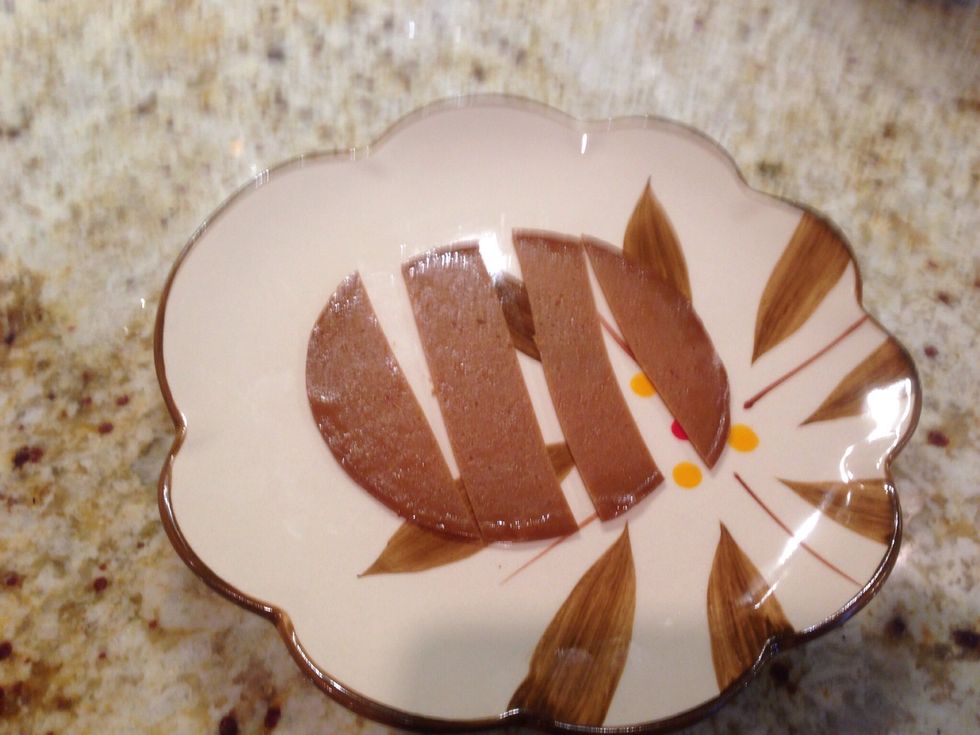 Cut the deli veggie meat into strips. (This one is the veggie sliced deli ham.)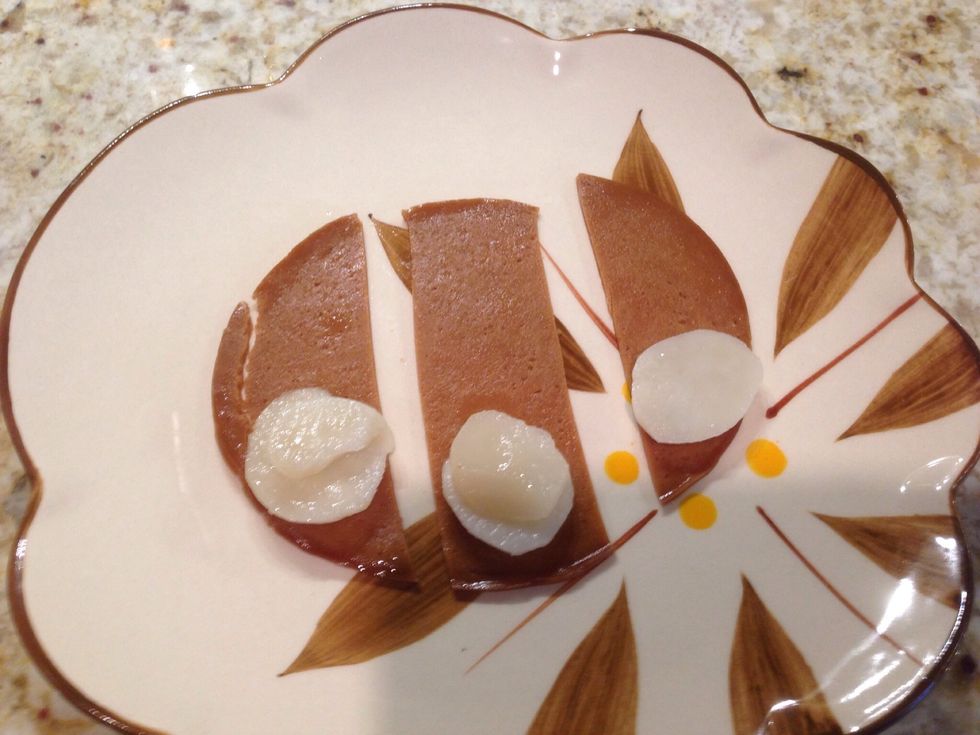 Top the slices with sliced water chestnuts and roll up. (Water chestnuts are found in the canned vegetable aisle.)
A water chestnut tastes very similar to a raw potato, but crunchier, and when cooked, stays crunchy.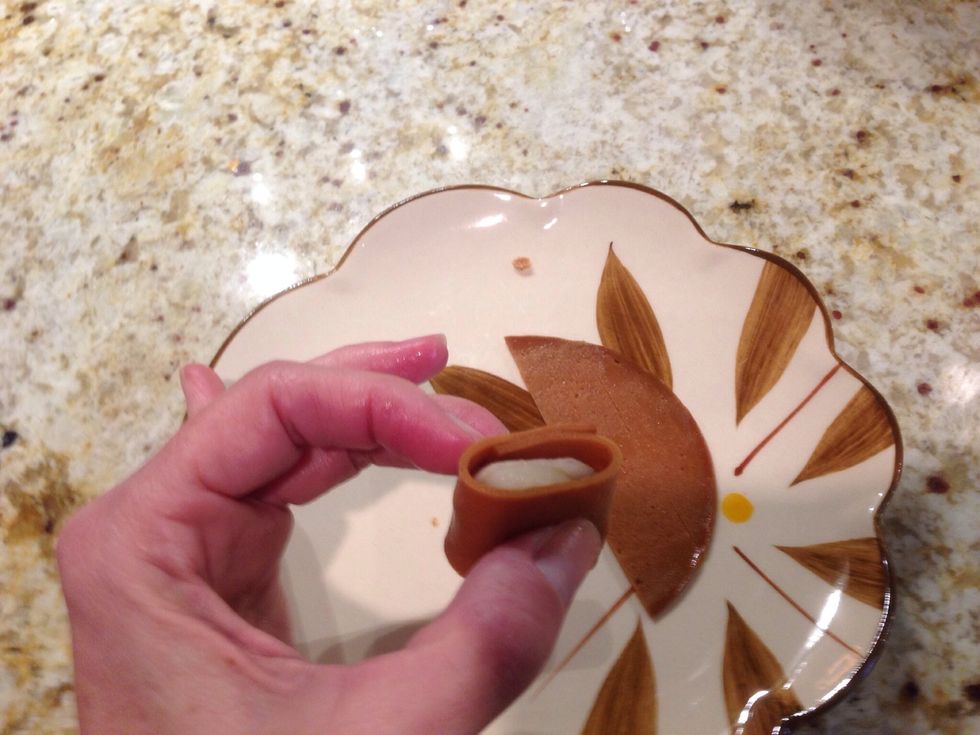 Roll up so the ends overlap on the bottom. This way they will stay rolled up while cooking.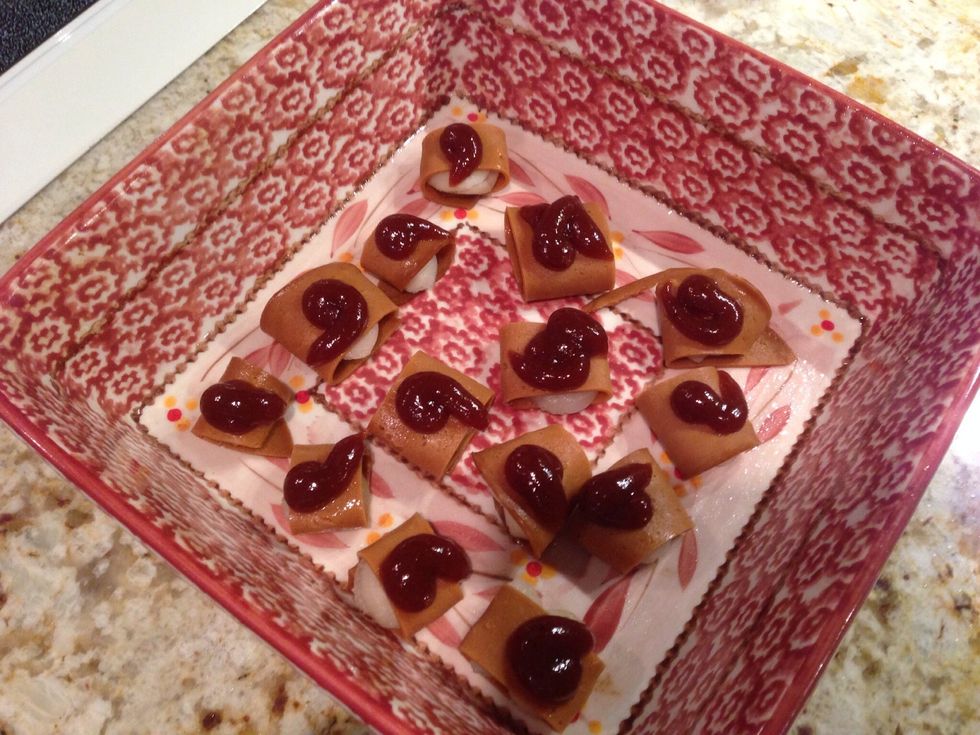 Place the rollups in a greased pan with the overlapped side on the bottom. Top each rollup with a generous amount of BBQ sauce.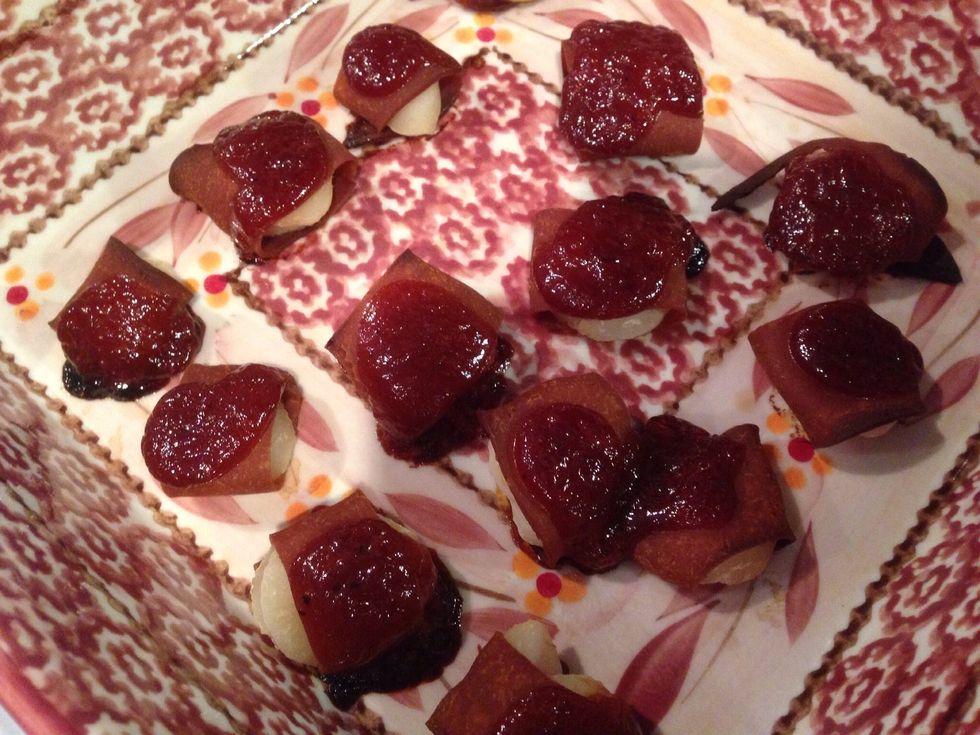 Bake at 425 degrees for 25 minutes until edges are crisp and brown.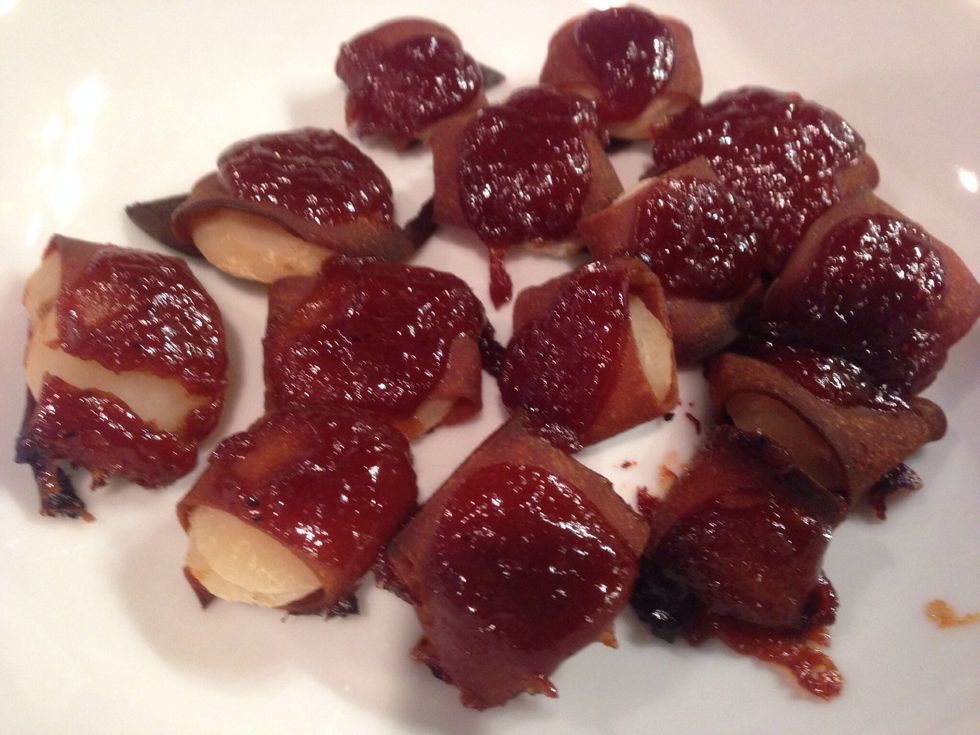 These little bites are barbecuey, crunchy, crispy, meaty and delicious!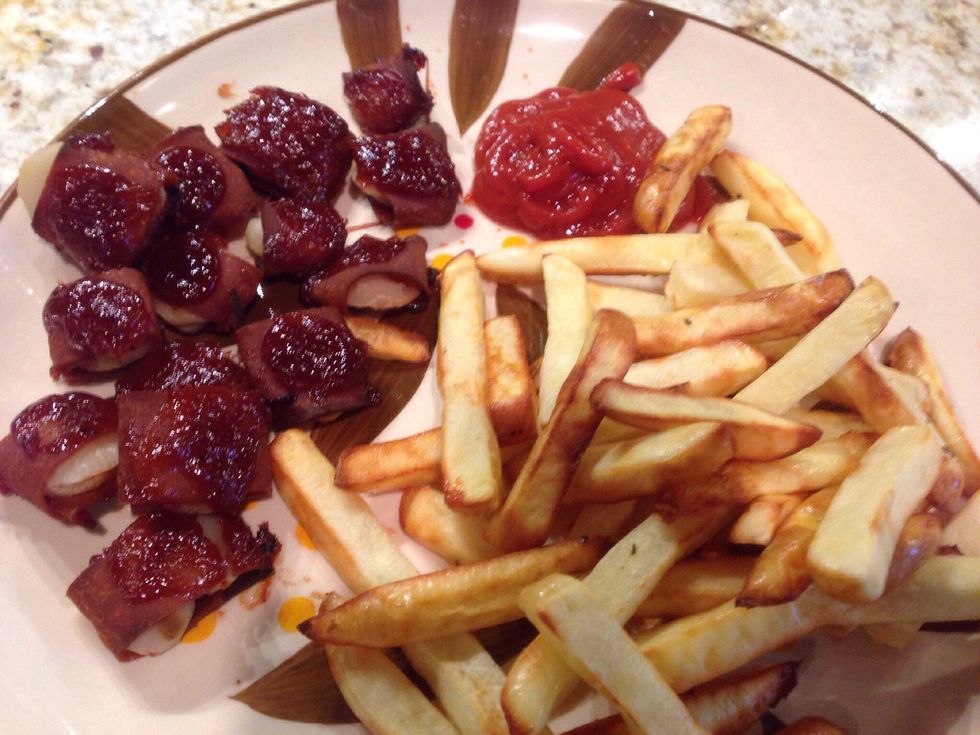 Serve and enjoy! (The fries are air fried without oil, ketchup is reduced sugar as healthier alternatives.)
Vegetarian lunch meat or bacon
BBQ sauce
1 can sliced water chestnuts