These are the main ingredients you need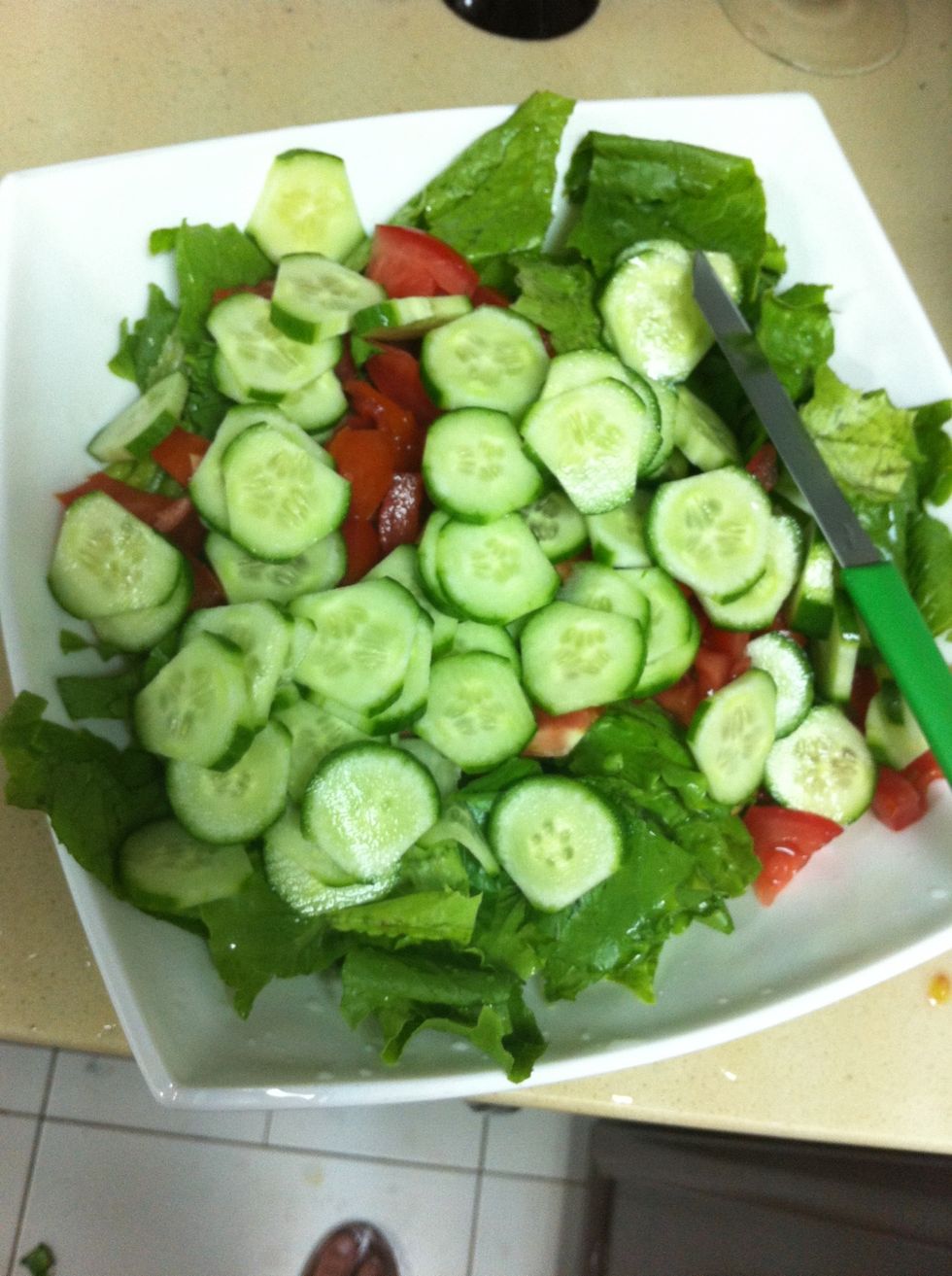 Cut the lettuce, cucumber and the tomatos and put them in a big bowl. I didn't have cherry tomato so i put the normal tomatoes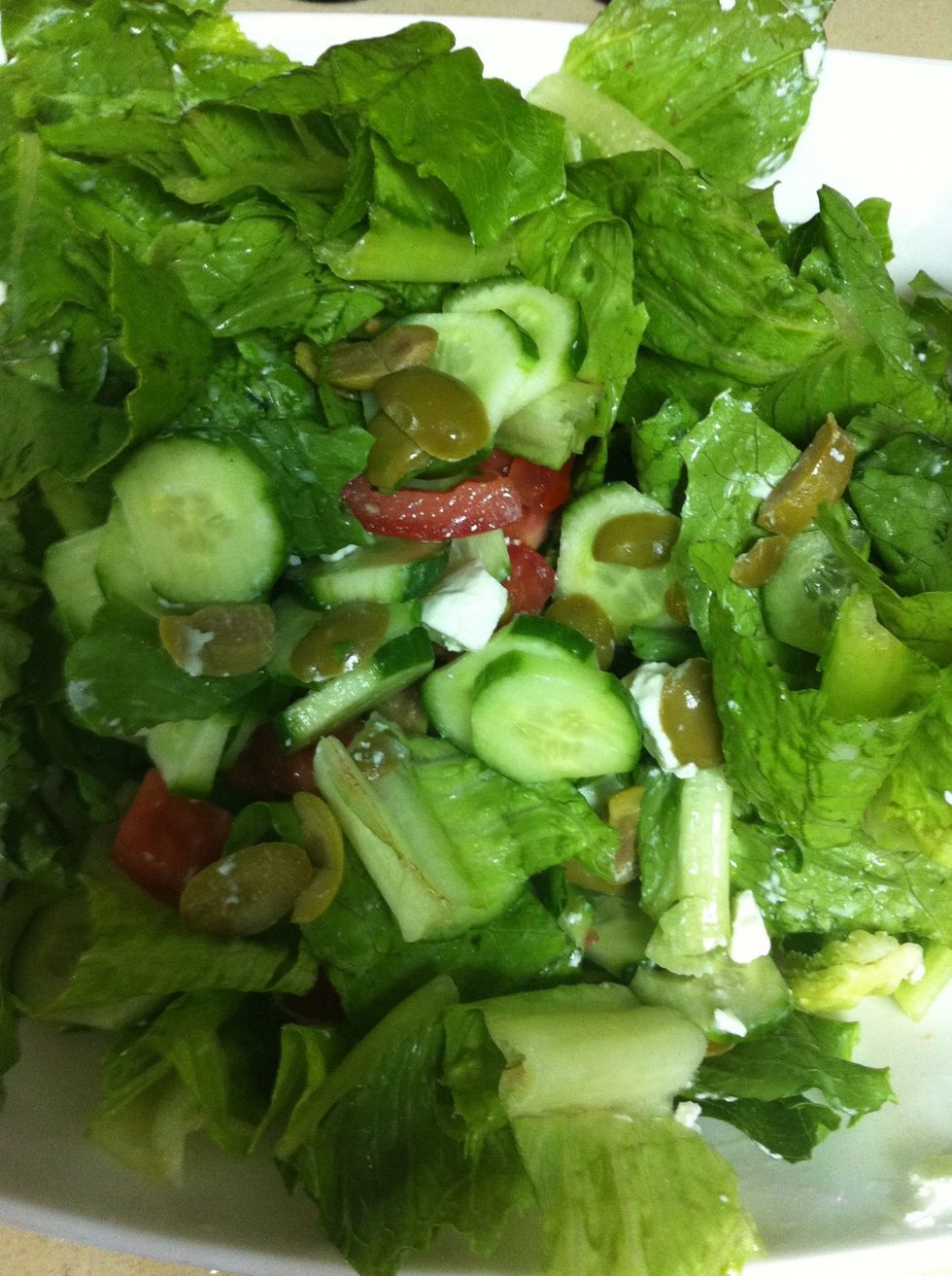 Add olives. If the olive is without pit add them without cutting them but if it's not so you have to take the pit out. And then cut the feta cheese in cube shape and add to the salad.
Add some sunflower seeds or pinon or any nut.
Dressing: Mix the balsamic vinegar with olive oil. Add very small amount of sugar. Add salt and peper. You can also add basil powder.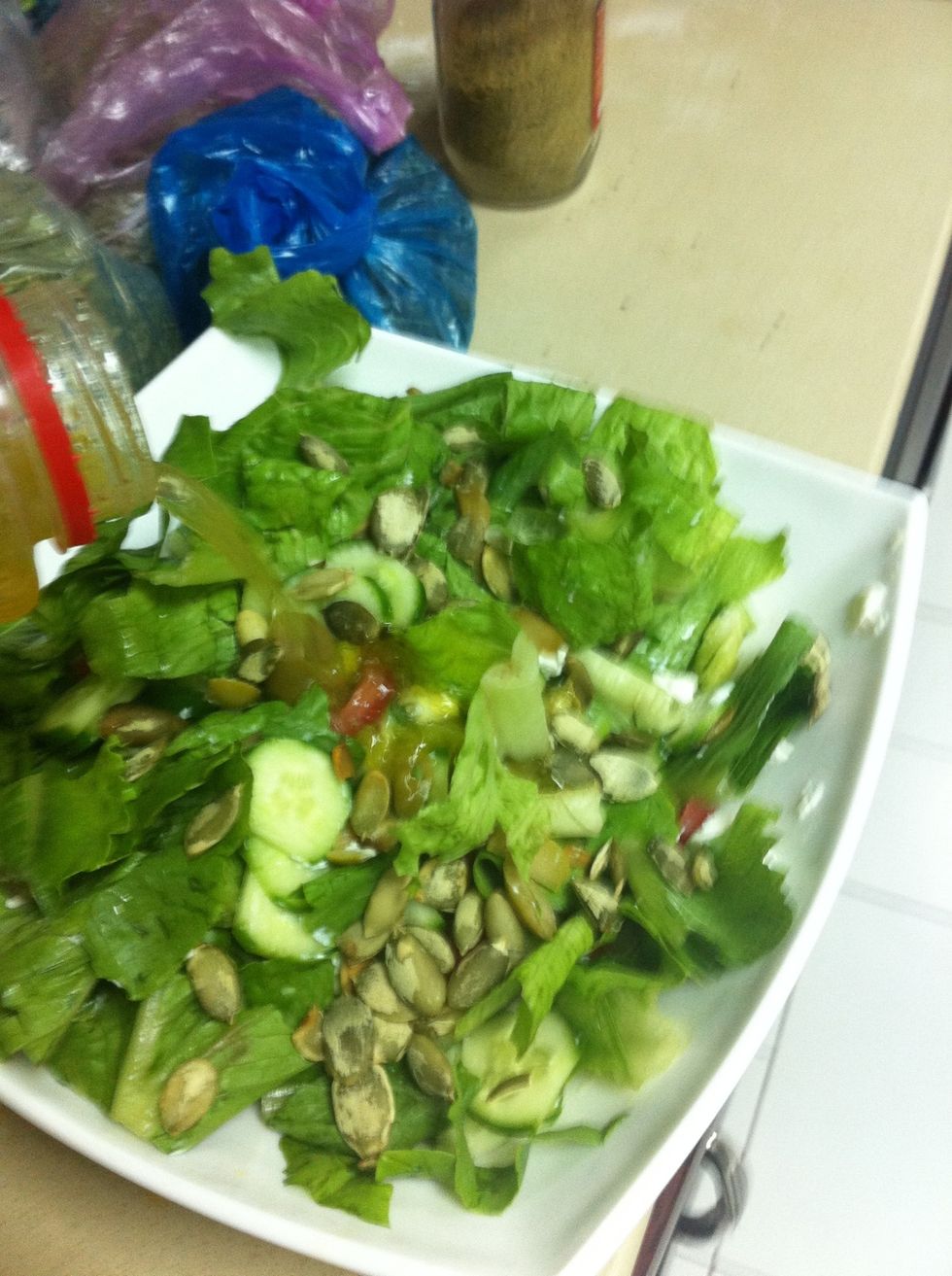 And that's your mouthwatering healthy salad. I bet you want to eat it every day.
Cucumber
Cherry Tomato
Olives
Feta cheese
Balsamic vinegar
Salt and pepper
Sugar
Olive oil