How to make mouth watering burger patties lebo way
Remember when we were young and burgers were so good. Not so fatty yet juicy with a taste that just puts a smile on our faces. Tonight I made burgers for my nephew gobbled 3 up. Not the healthiest way
301
This is a 3 recipes in 1; burger and a ready to go meal for tomorrow. Two styles of burgers and chicken meatballs for a great dinner the next day. Follow me for food guides. comments appreciated.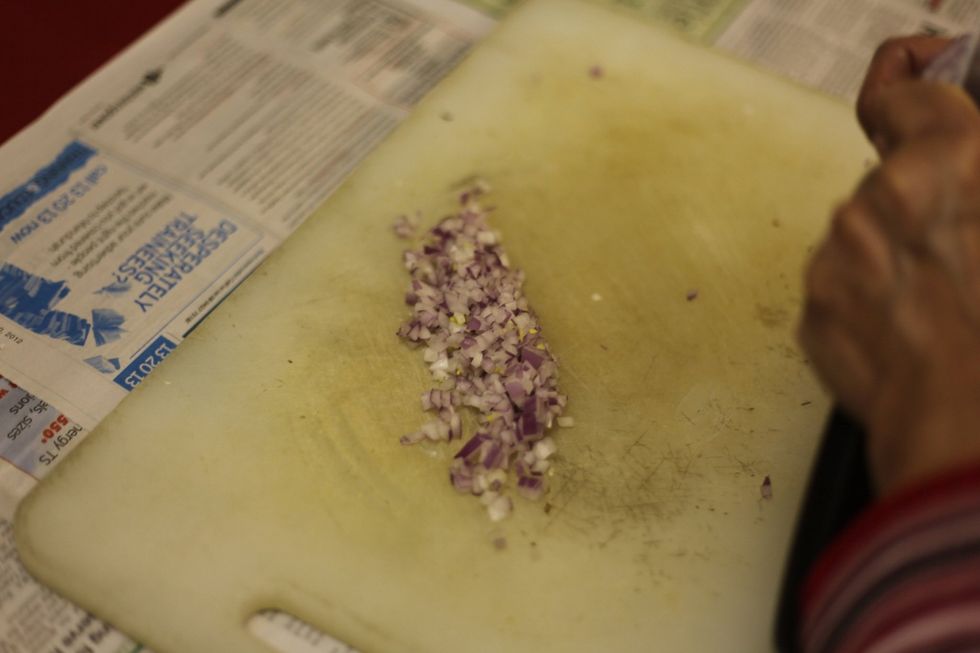 Chop the onions finely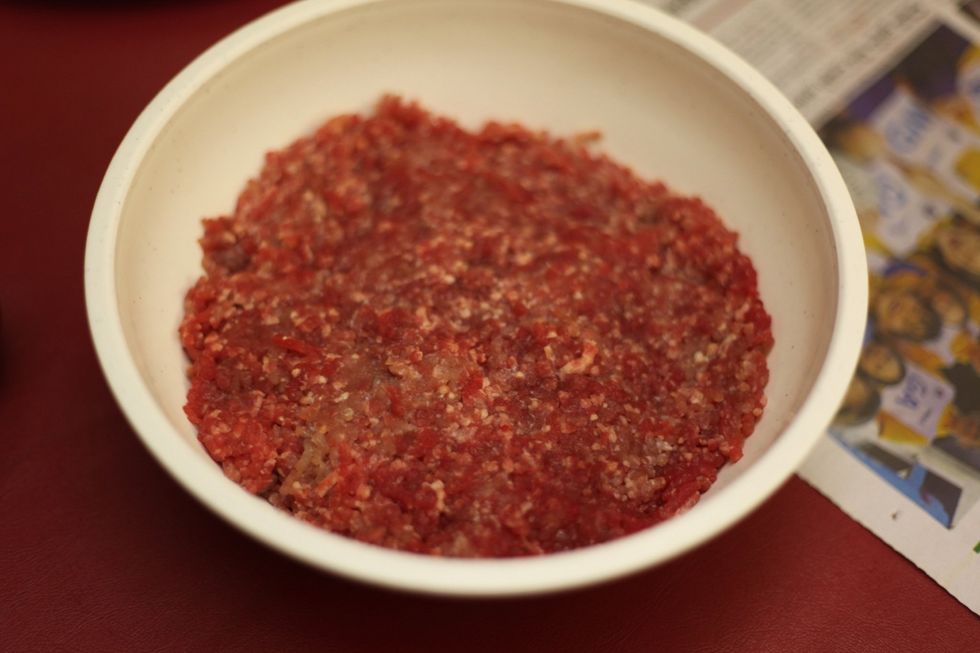 Get good ole lean beef from your local butcher or supermarket. It's ok to have a bit of fat in it.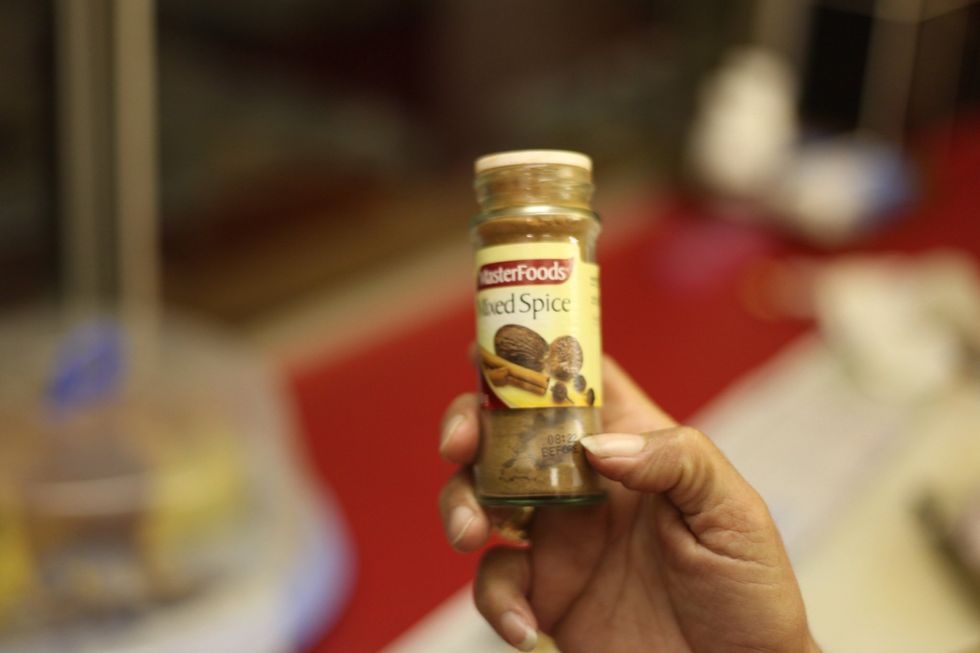 Mixed spice and all things nice ...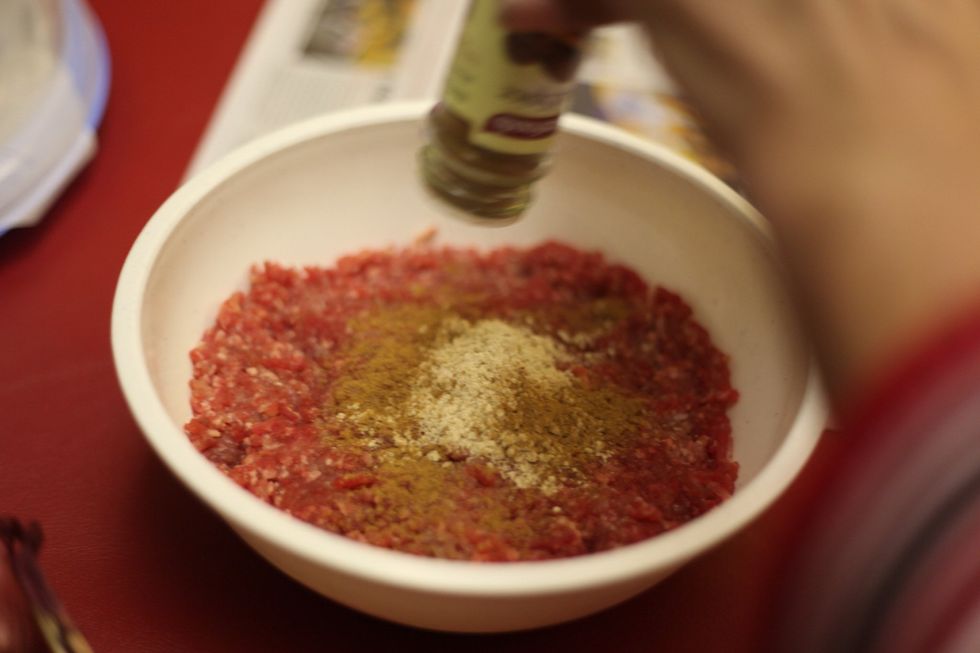 Add 1 tablespoon of beef stock and the mixed spices. When making burgers I found using any ground spices generally works. Avoid putting dried herbs in burger patties.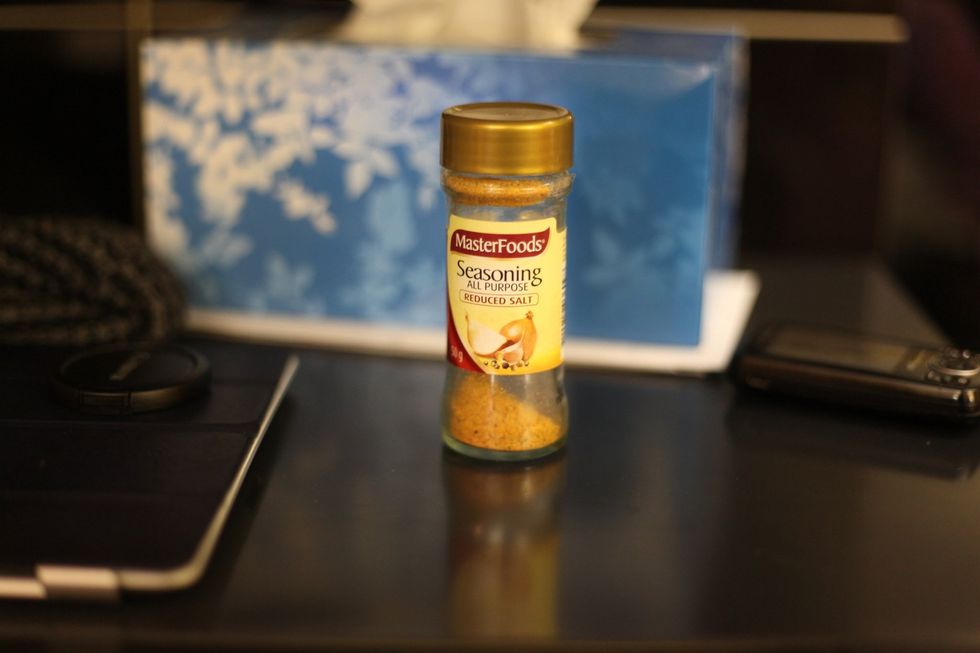 This all purpose seasoning has had quite a workout in the last few days getting a feature in our previous no pastry egg tart.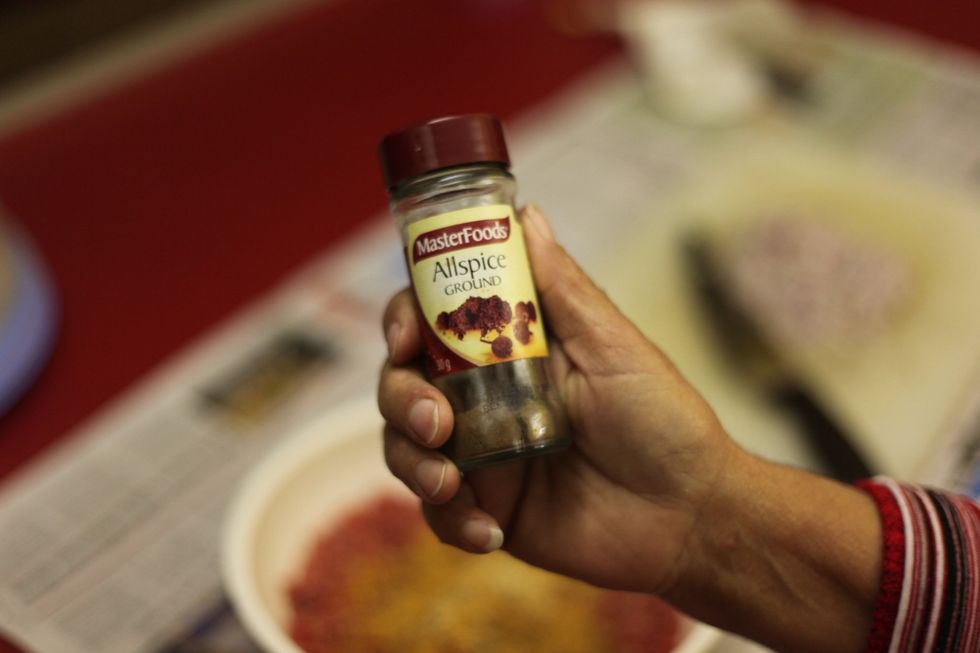 1 teaspoon of All Spice. There's a fine line between all spice and mixed spice. However we used both.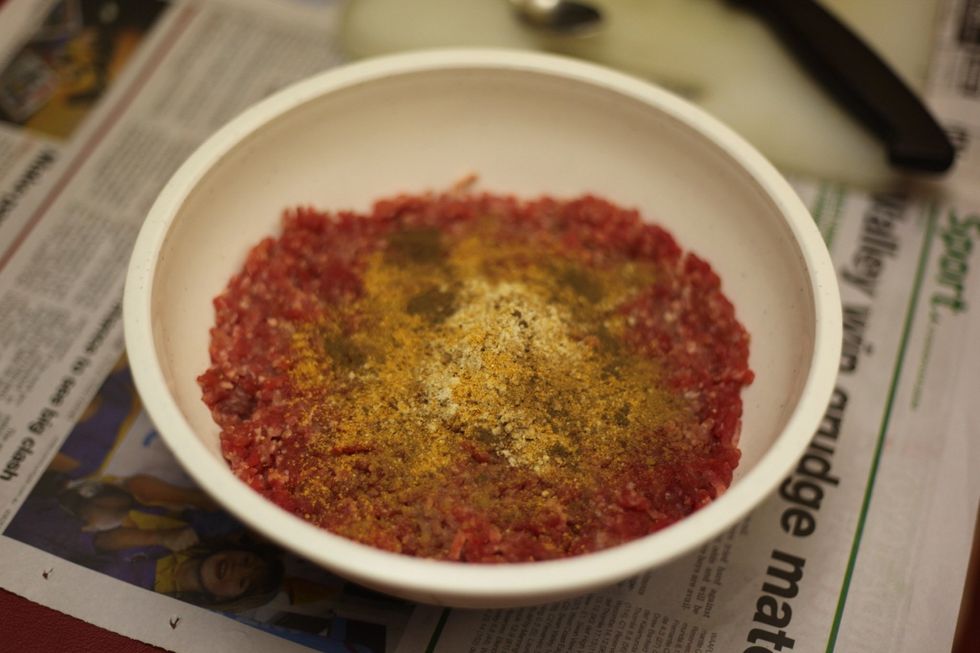 So now we've got spices, beef stock powder, all purpose seasoning and chopped onion in our bowl. Get ready to.... Wash our hands and ...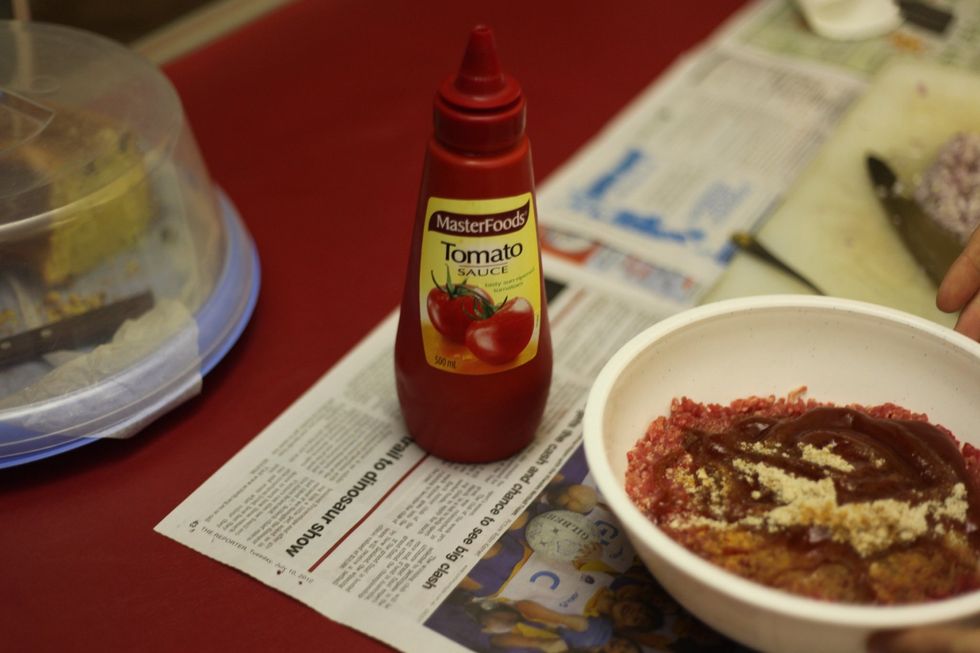 Add tomato sauce. Please remember with our recipes, there's no right or wrong as long as you are comfortable with the strength of the taste. So add your 3 tablespoons of tomato sauce.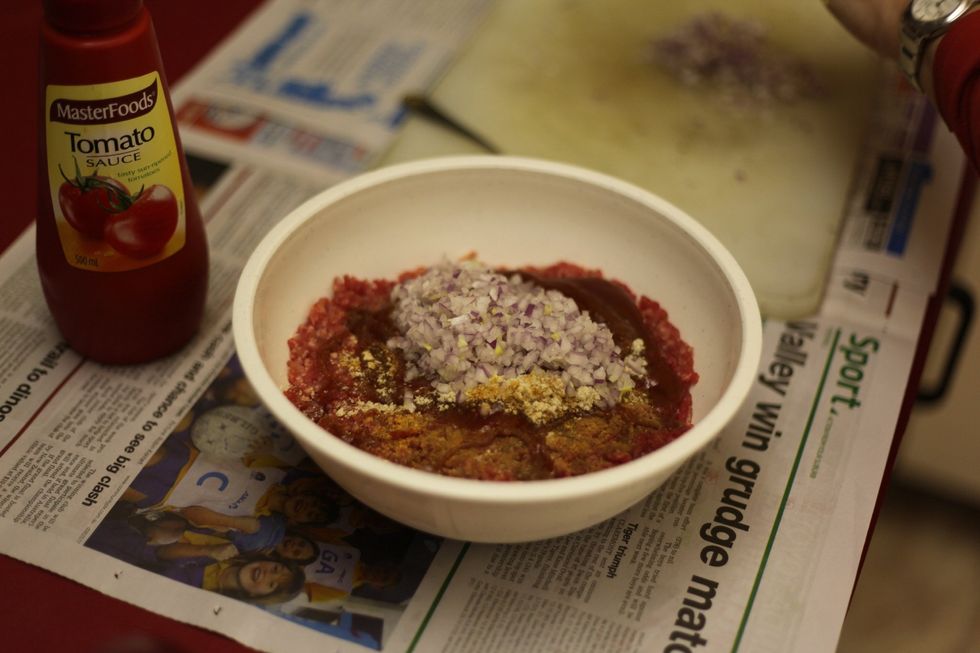 We can't proceed until you wash your hands or wear gloves. Start playtime....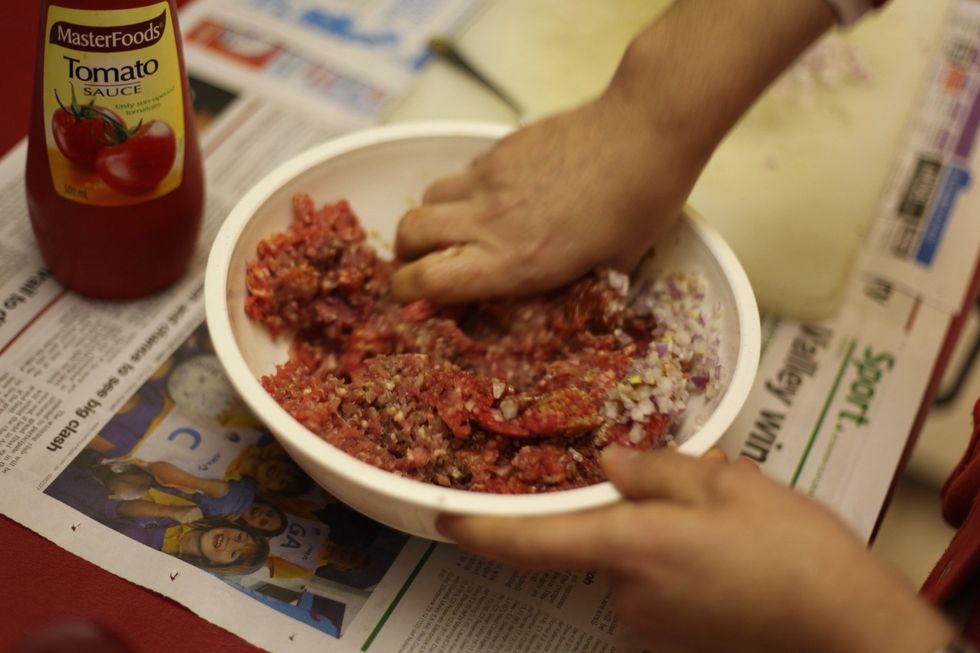 Mix through thoroughly.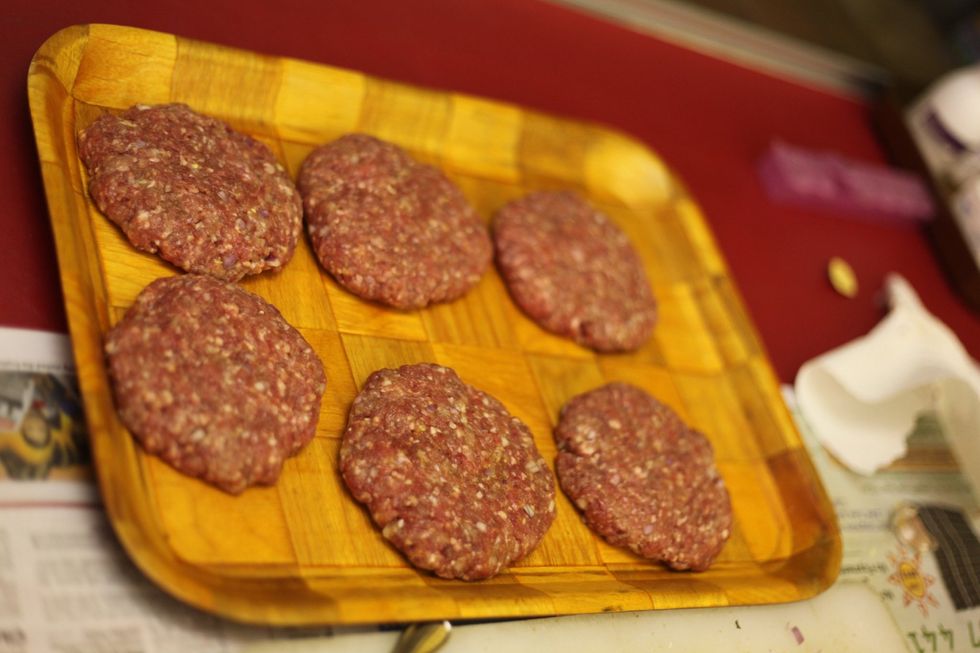 Lay them out on a tray and let them marinate for half an hour. Marinating mince you say? Well in our amateur kitchen we make the rules then break them.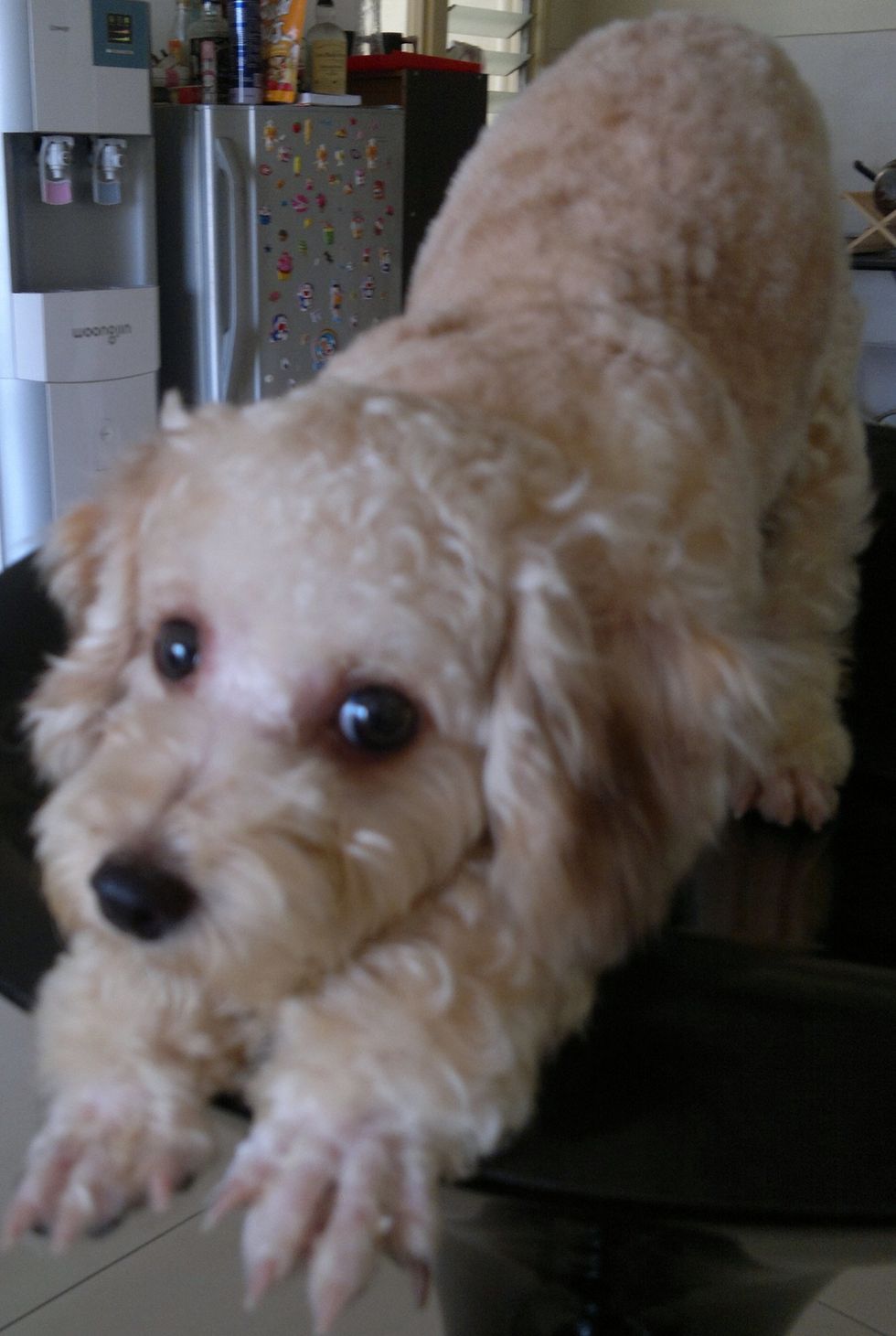 Have a stretch, make puppy eyes at your loved ones. Wash your hands and let's go again.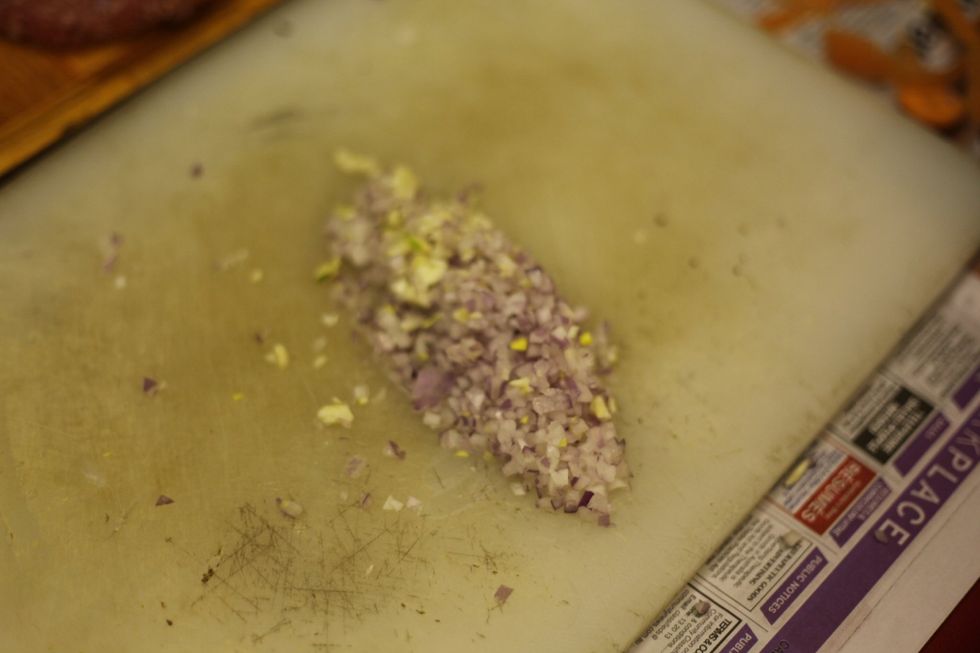 This time chop another onion (1) and garlic (3 pcs).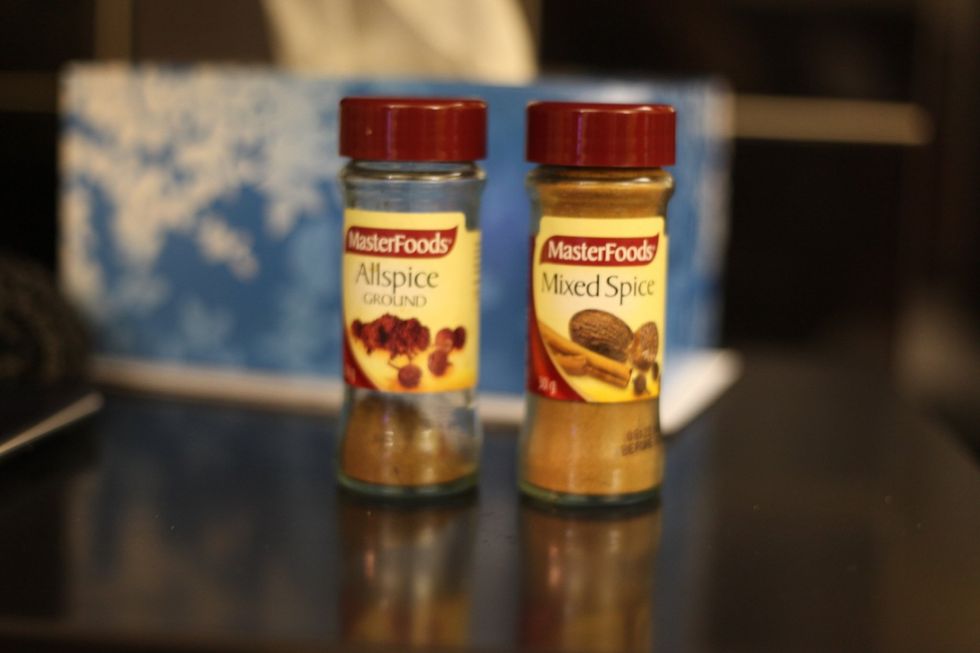 The lovely all and mixed spice.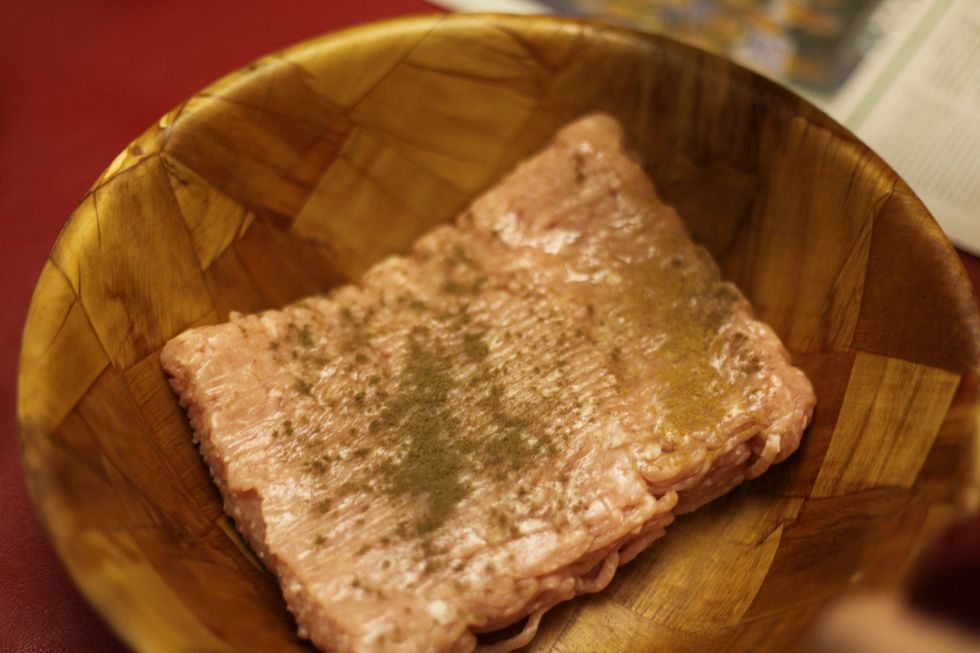 Just a teaspoon of each will do to 500 grams of chicken.
Grate some carrot very fine using the smallest grating holes.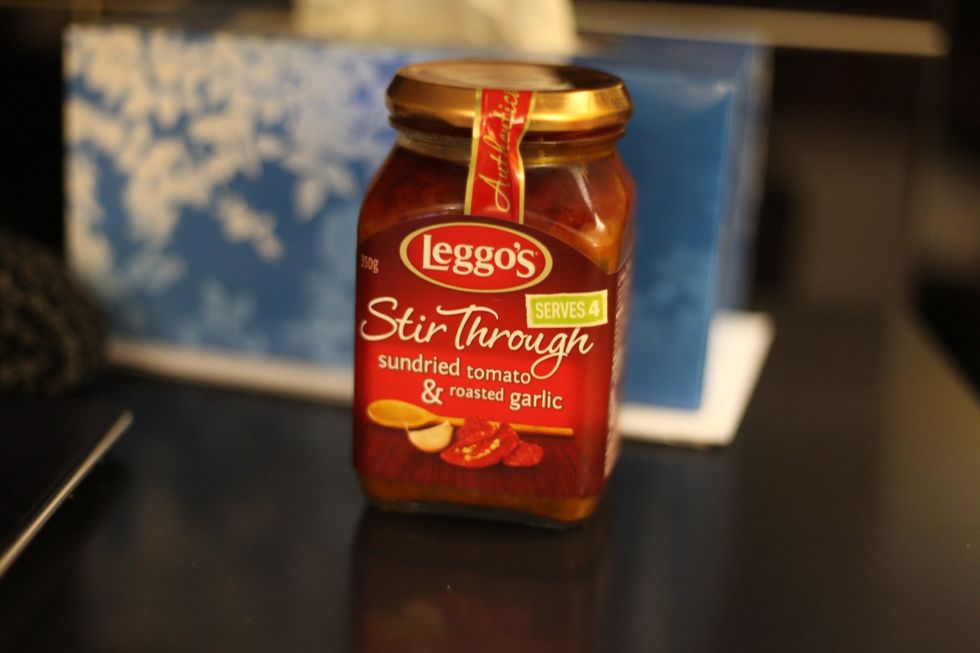 Top secret ingredient. Use 3 large tablespoons of stir through pasta sauce that has a "pungent" taste. Meaning garlic, herbs, onion. A standard napoletana stir through wouldn't have the kick.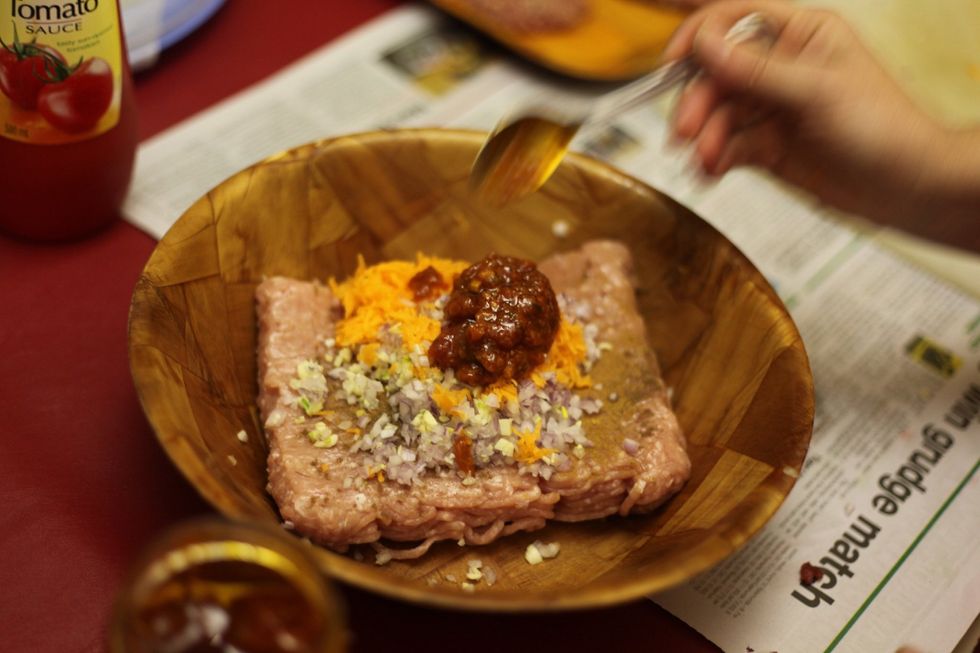 This has a high content of oil so you can vary the amount you use.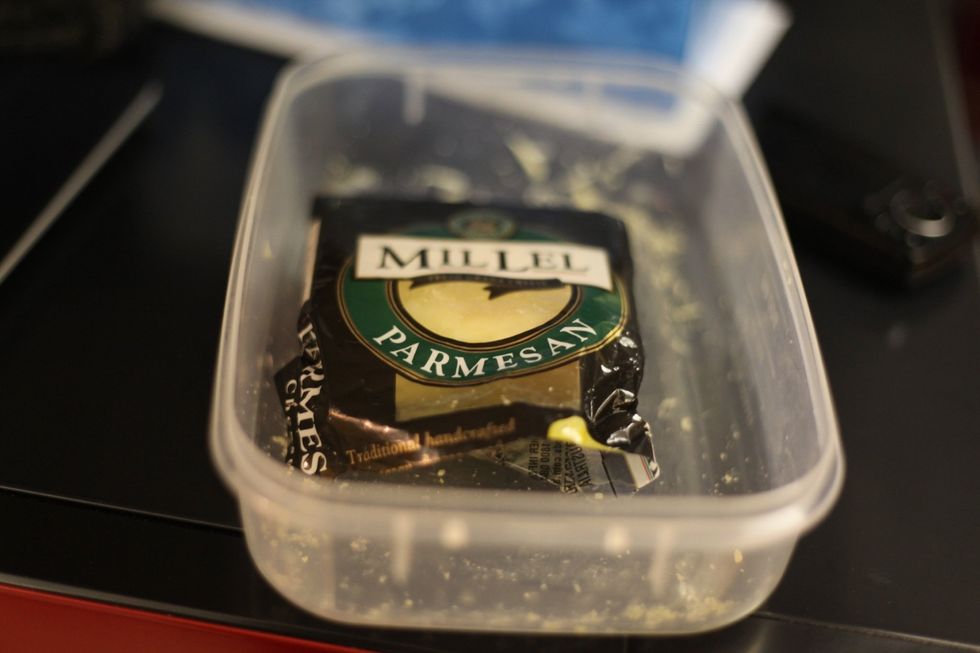 Grate some of your favourite smelly hard cheese. We say smelly cheese because you don't have to use Parmesan, there's Romano, real mature cheddar and many more.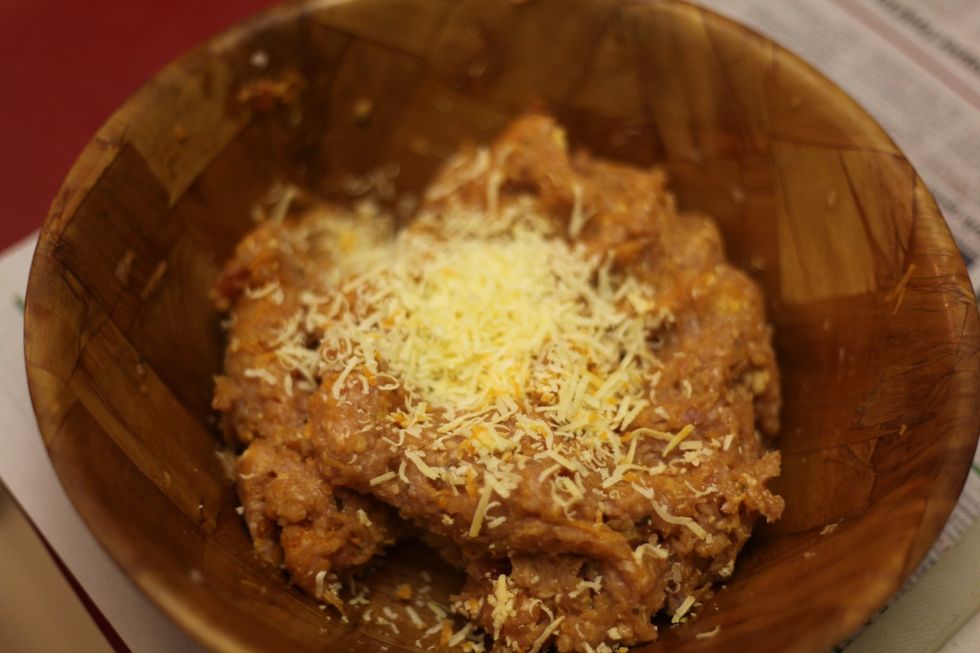 Grate about 100 grams of Parmesan into your mix.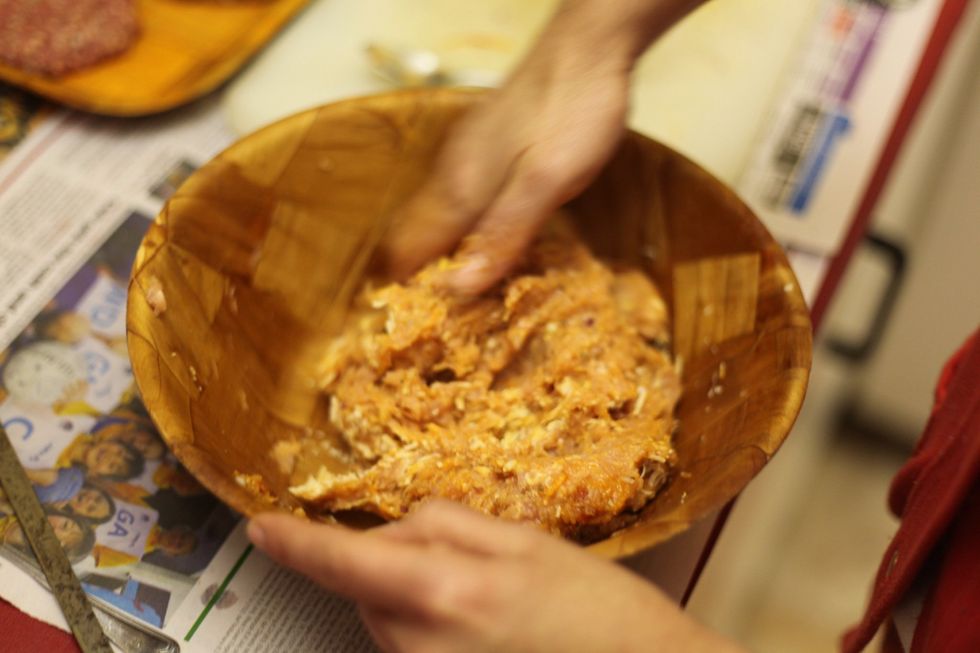 Wash your... Ok ok I can't stress enough how important it is to wash your hands this time. Raw beef, raw chicken is a recipe for cross contamination. Pls wash and mix mix mix.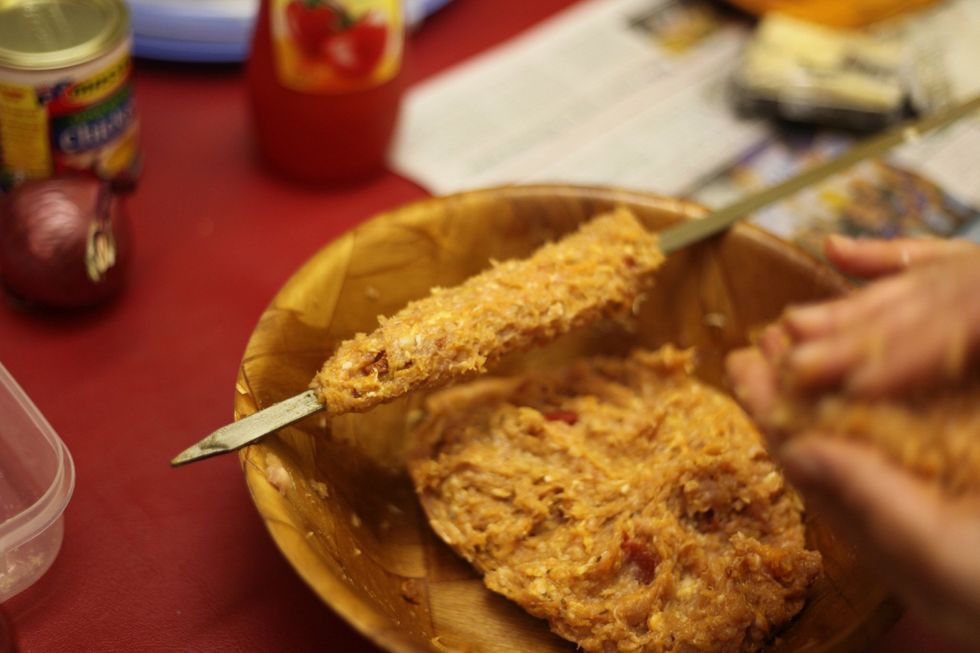 That's not a burger patty you say. Who said that a patty needs to be round? We don't conform to the rules today. Rebels huh!!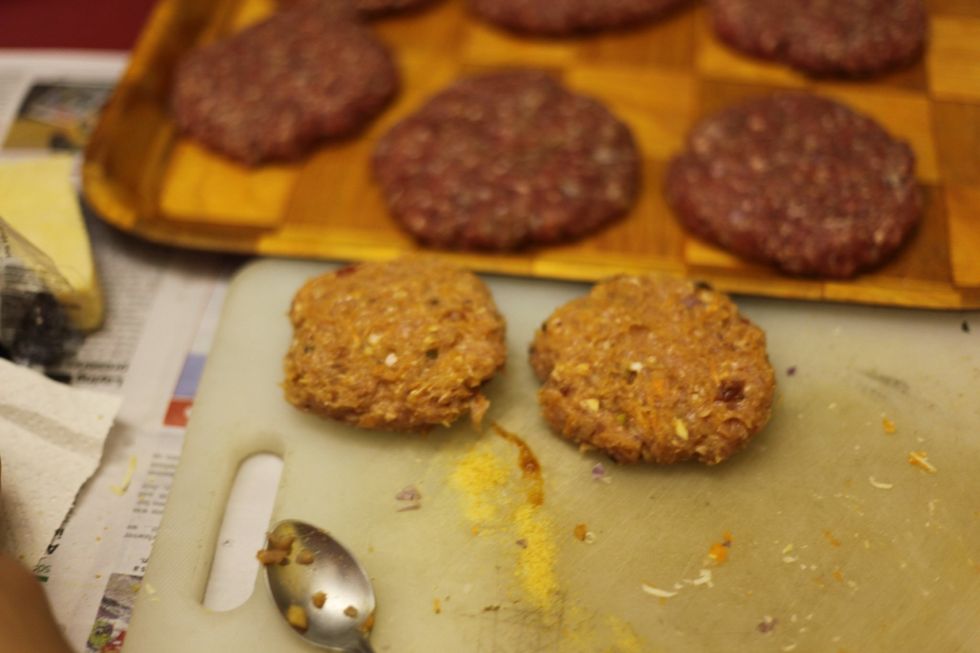 Get your patties ready for grilling, BBQing, frying, baking or any method you like. About 3 minutes on each side is fine.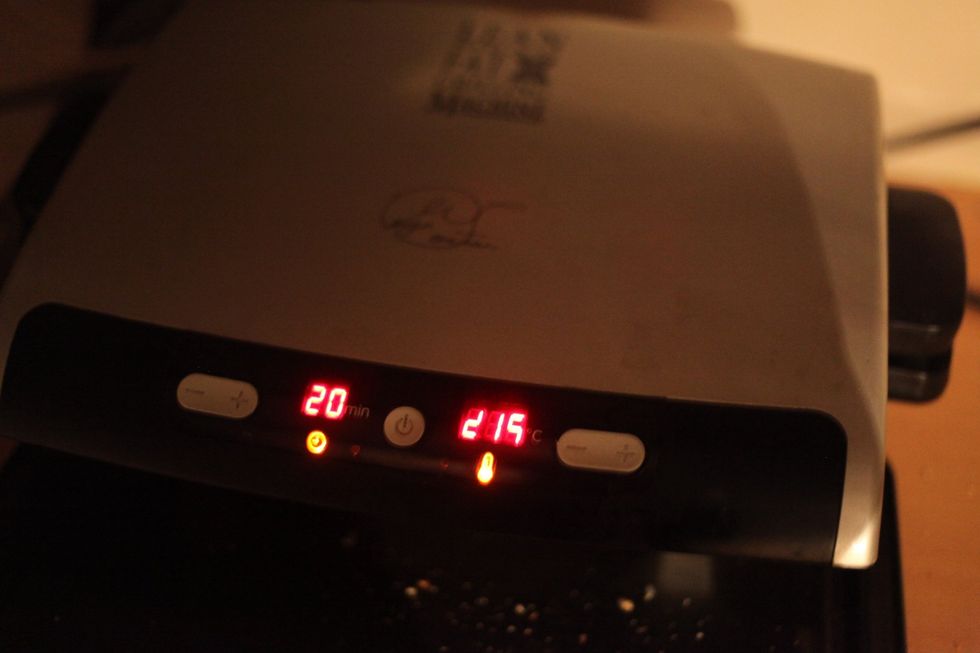 Preheat your grill to 215 degrees and remember it should be preheated fully.
Place on the grill close the lid if you have the john foreman grill.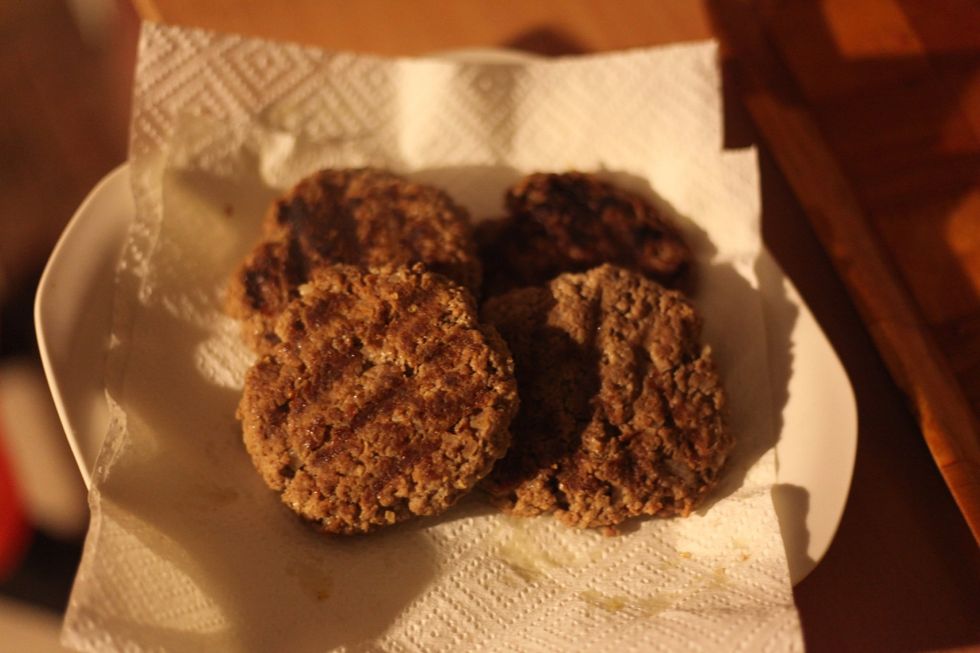 You should end up with something like this.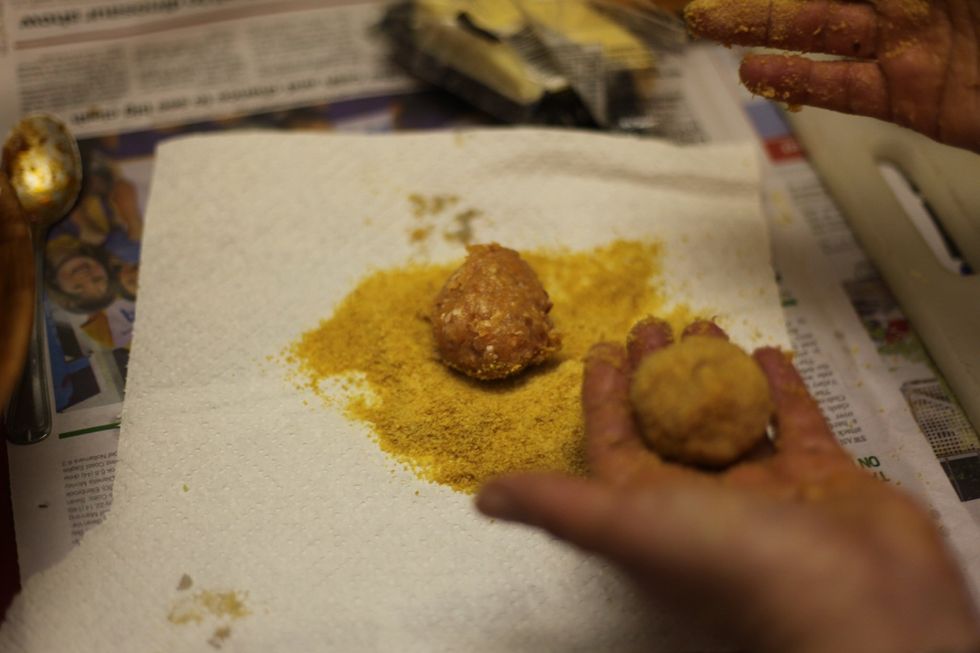 Exactly the same mixture that are the patties, just rolled in the bread crumbs. Aren't we geniuses? Or lazy lol.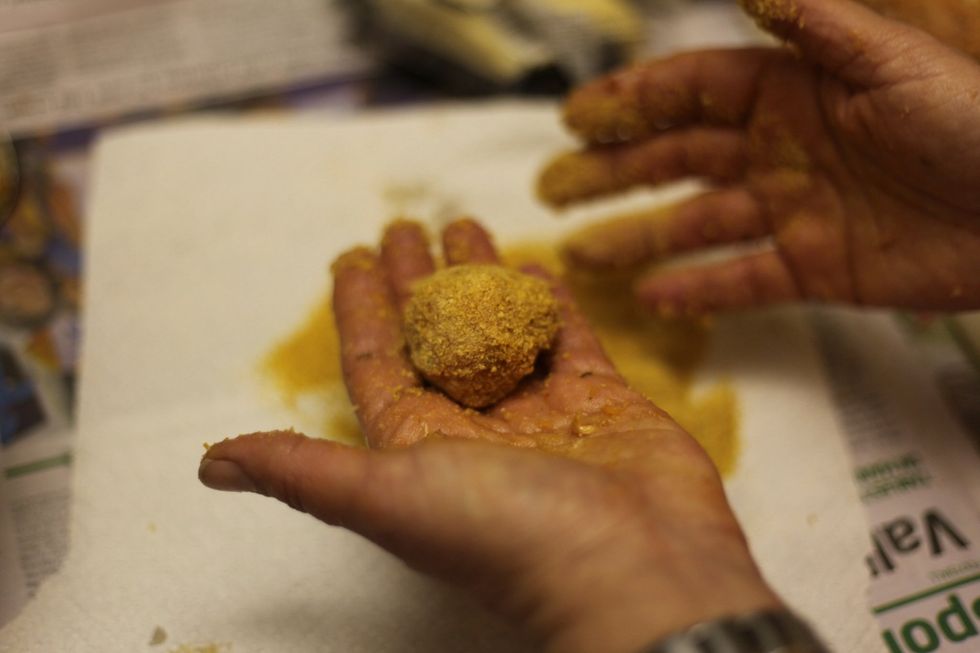 Both the beef and chicken are fine. But please different bread crumbs for rolling in, different storage and different washed hands.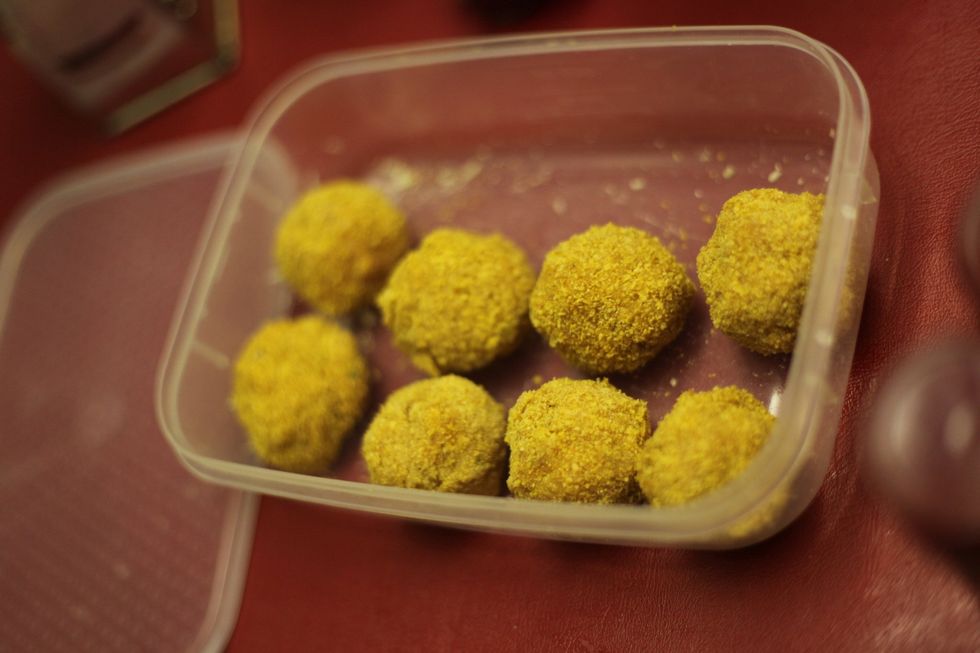 Store them overnight in your tupperware and store in the fridge. Tomorrow we're having meatballs.
It's simple, super fast and the most uncomplicated burger you can ever make. Garnish with lettuce, tomato and onions and your choice of sauces. I mixed mayo, tomato and just a drop of american mustard
And even this angry mob absolutely loved it!!!
500.0g Minced Beef
500.0g Minced Chicken
1.0Tbsp All Purpose Seasoning
1.0Tbsp Mixed Spice
2.0 Onions
2.0Tbsp Cloves garlic
1.0Tbsp Chicken stock powder
1.0Tbsp Beef stock Powder
3.0Tbsp Tomato Sauce (Ketchup)
3.0Tbsp Stir in Pasta Sauce
4.0Tbsp Bread crumbs
200.0g Grated Parmesan Cheese
2.0 Carrots
Michel Daher
Micho here. Amateur experimental chef and lover of food. Thanks for all your support. Join my Food Journey www.naturallygoodfood.com