Easy, healthy and yummi beef salad! You may replace beef by grilled chicken, shrimps or make a veggie variant with tofu. Enjoy !
17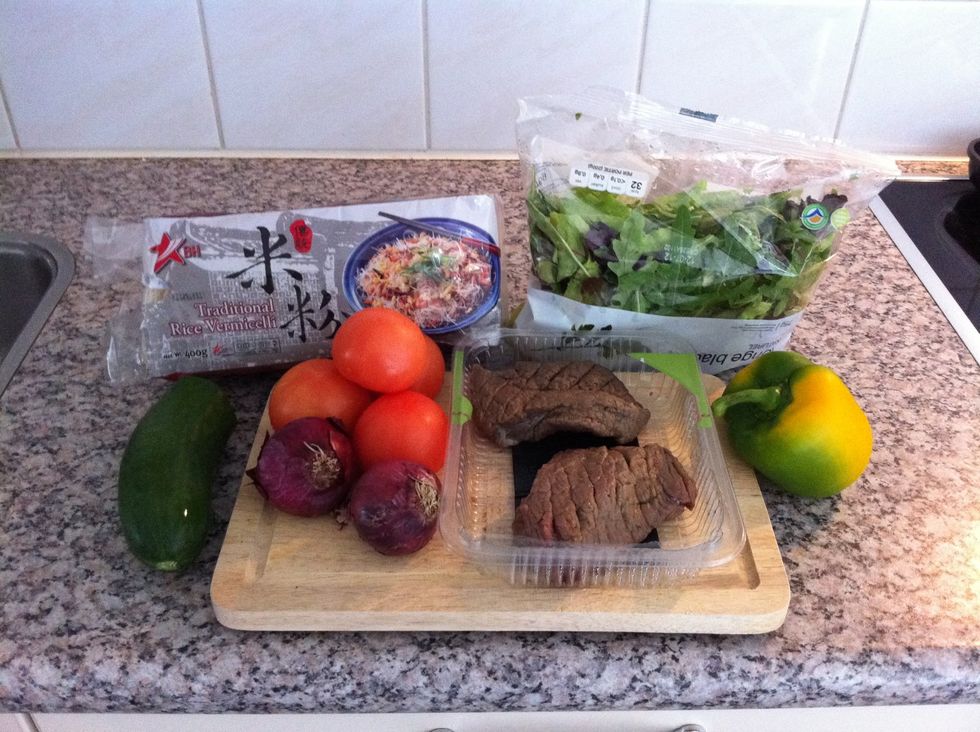 Supplies for beef salad for two.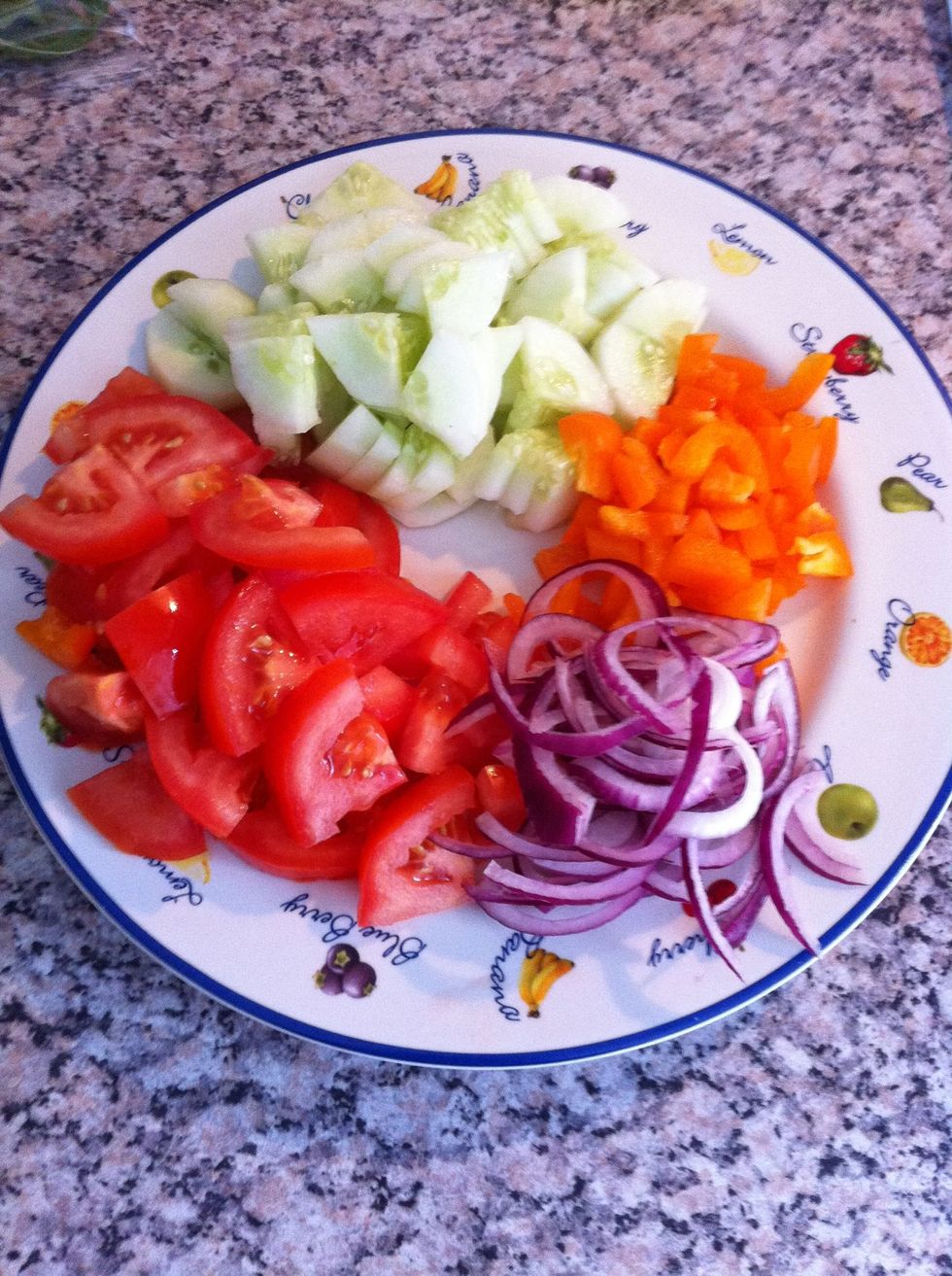 Diced tomatoes, cucumber, bell pepper and sliced onions.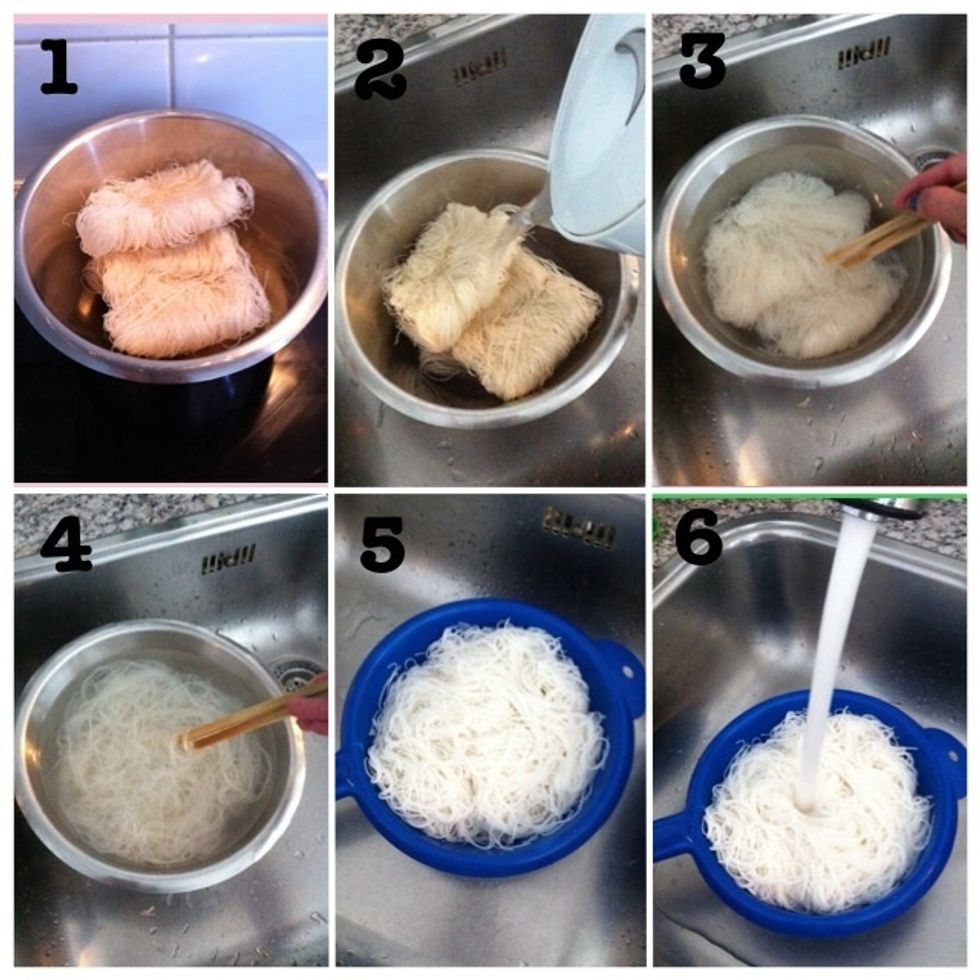 1) Put vermicelli in bowl; 2) Pour boiled water over vermicelli; 3) Seperate vermicelli; 4) Like this; 5) Drain water; 6) Optional: rinse with lukewarm water and drain water again. Then put aside.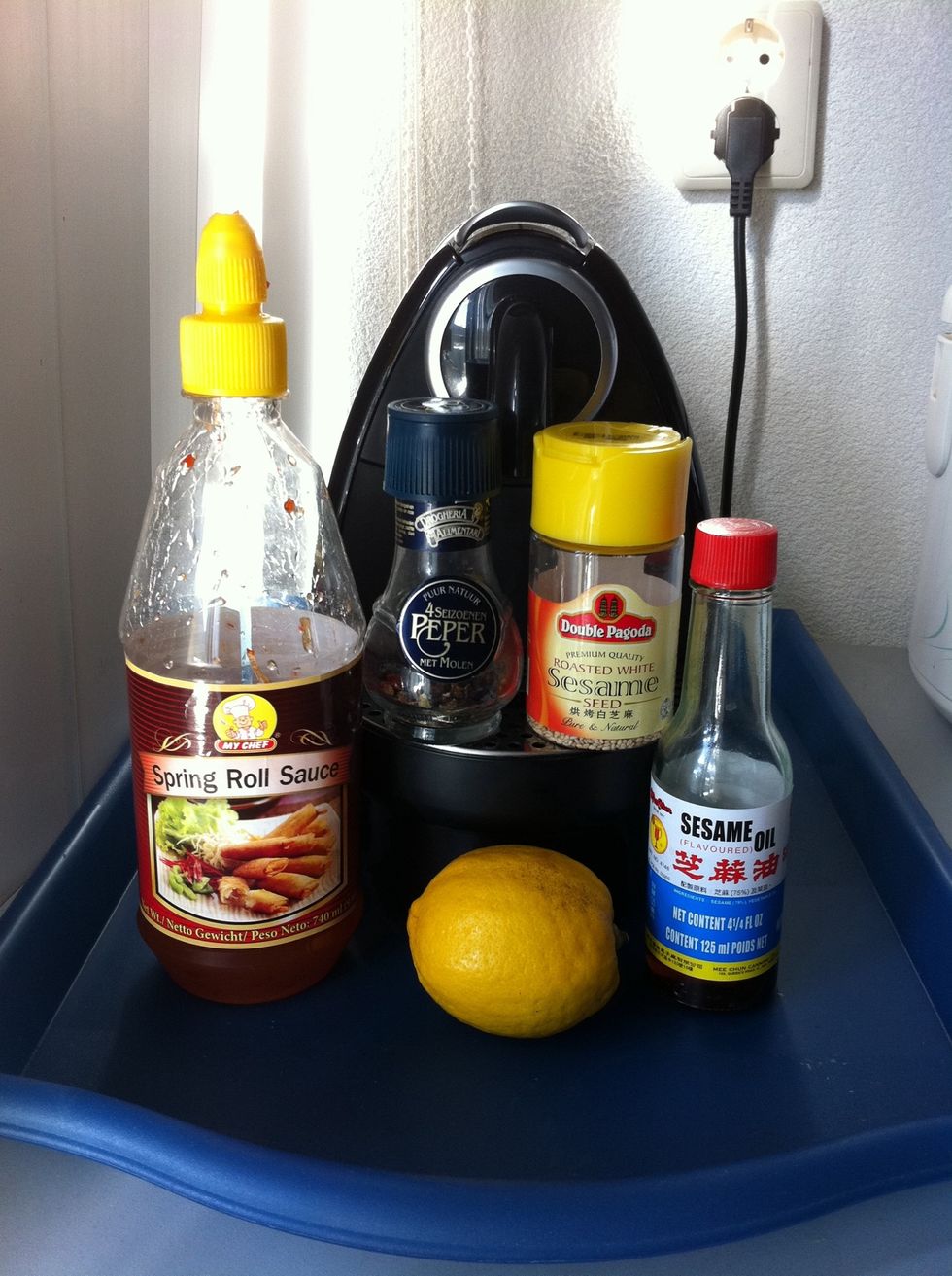 Supplies for the sauce.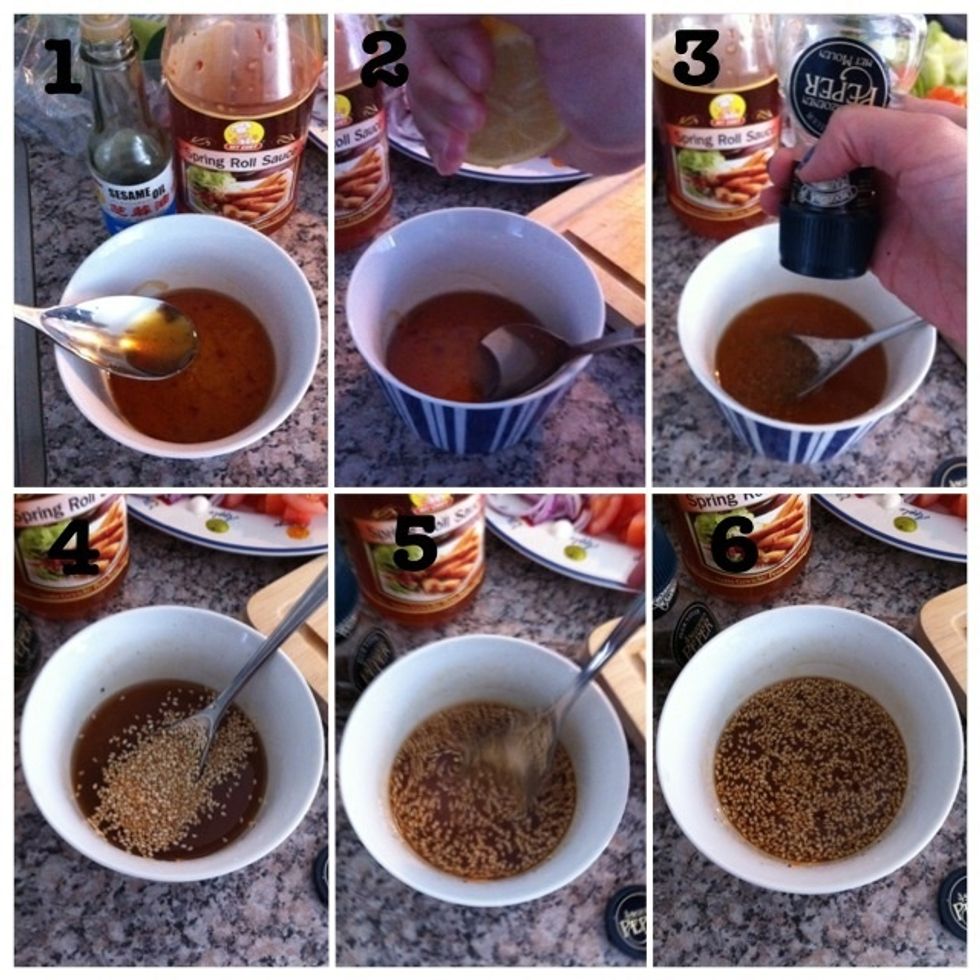 1) Add sweet chili sauce (6 tbsp), sesame oil (6 tbsp) and lemon juice (of 1 lemon) - optional: add fish sauce; 2) Mix; 3) Add pepper; 4) Add sesame seeds; 5) Mix; 6) Done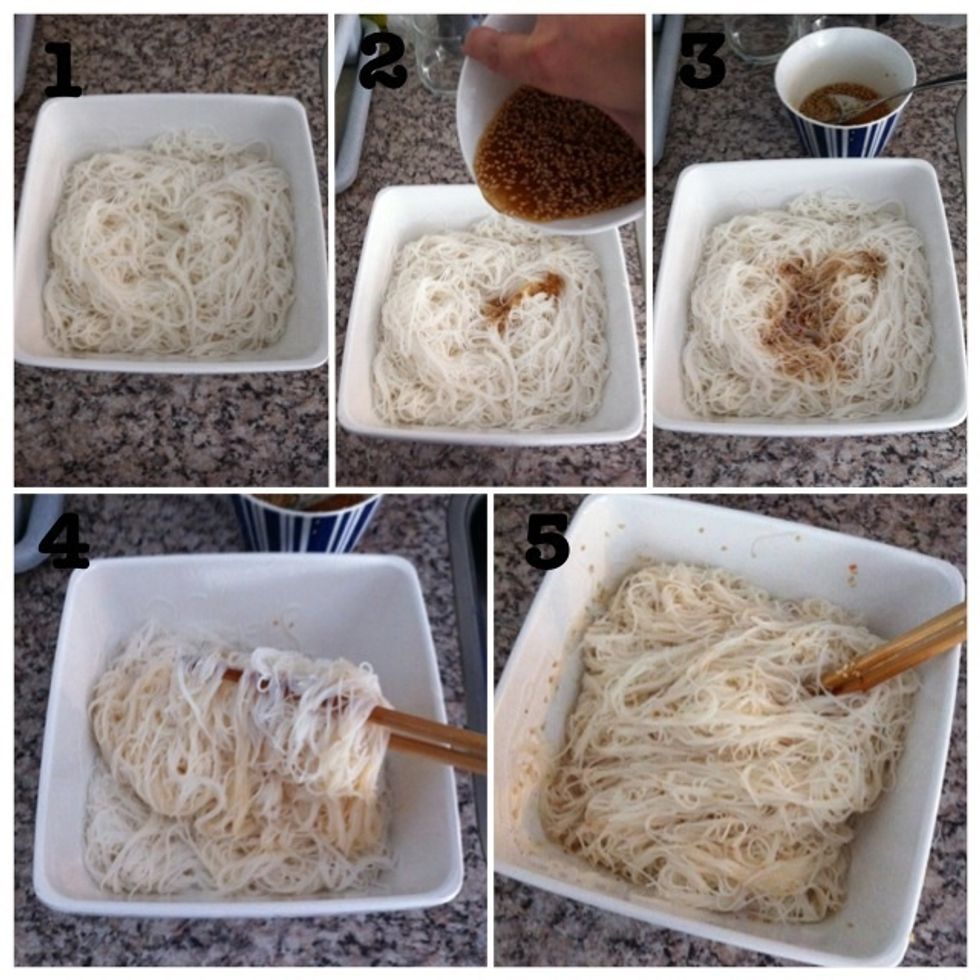 1) Put vermicelli in bowl; 2) Add sauce; 3) Like this; 4) Mix well together; 5) Done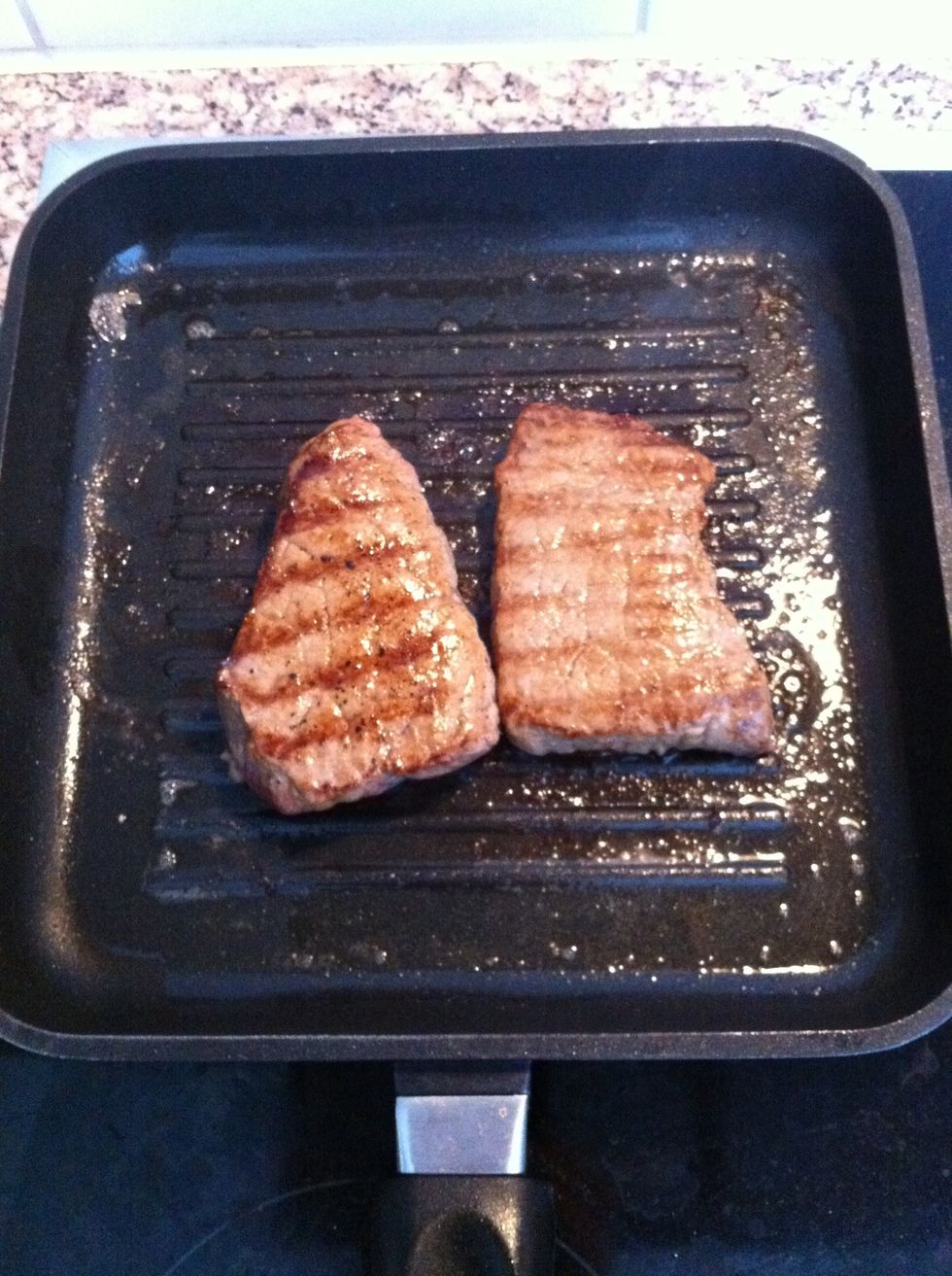 Grill steak. It depends on how you prefer your steak, I like mine medium. Add pepper and salt.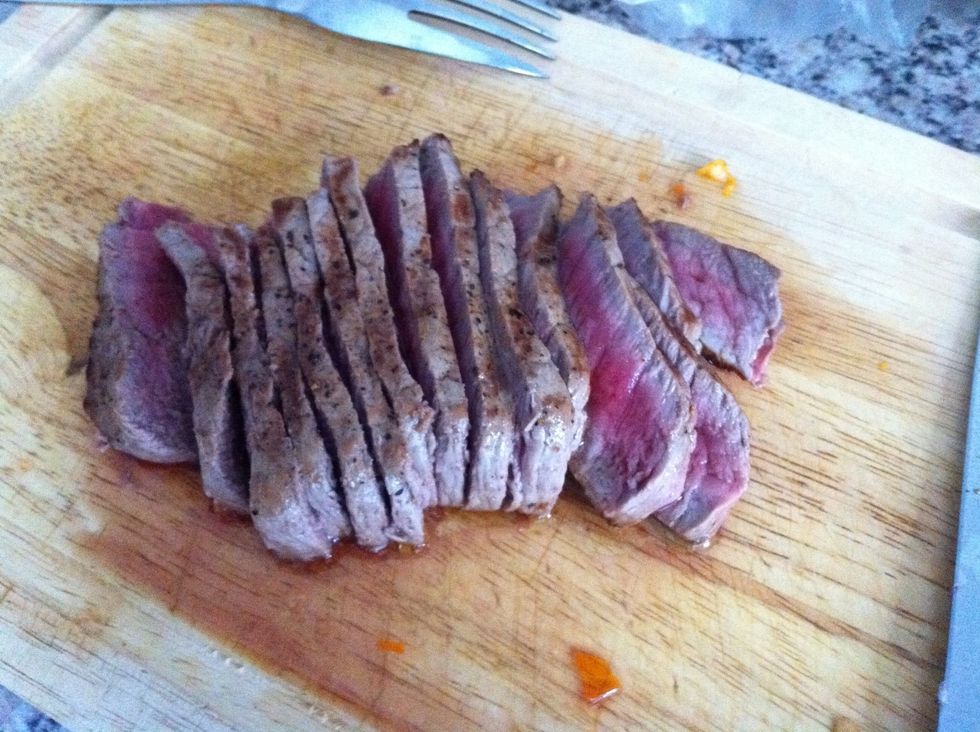 Carefully slice steak.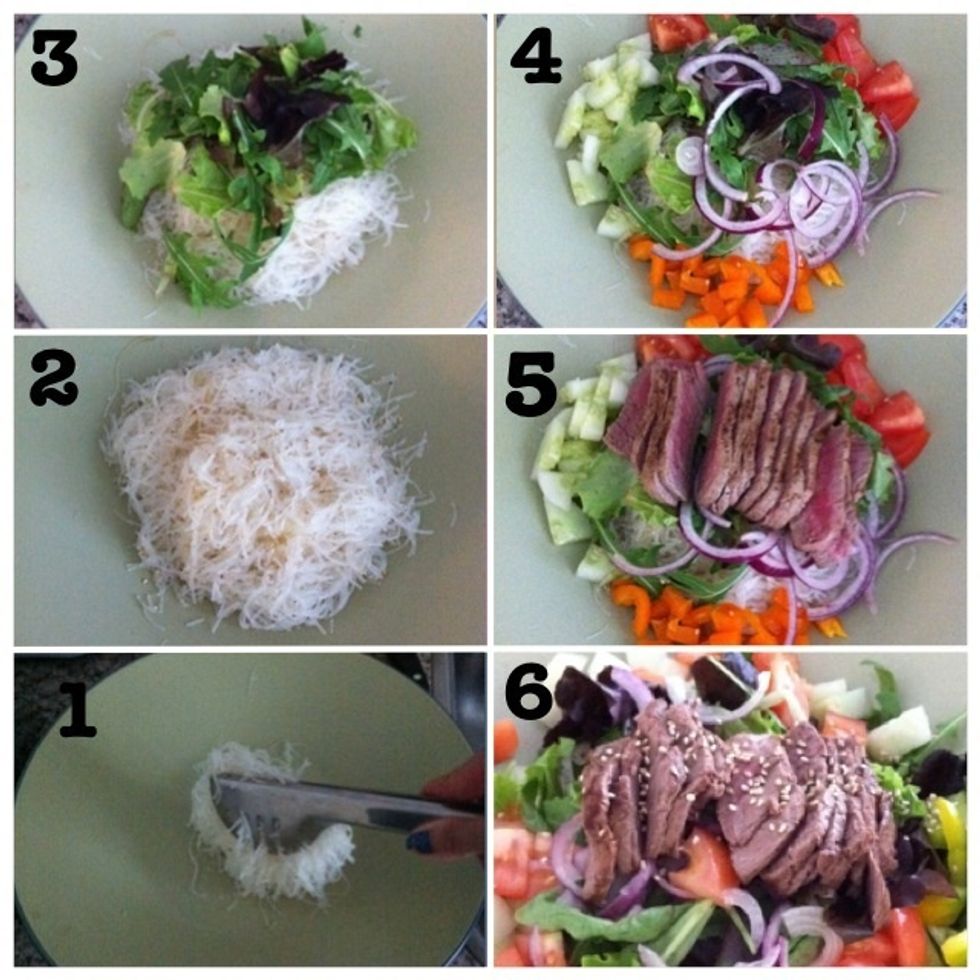 1) Take a plate and put vermicelli in the middle of it; 2) Like this; 3) Add salad; 4) Add diced veggies; 5) Add sliced beef; 6) Sprinkle sesame seeds on the top - Done!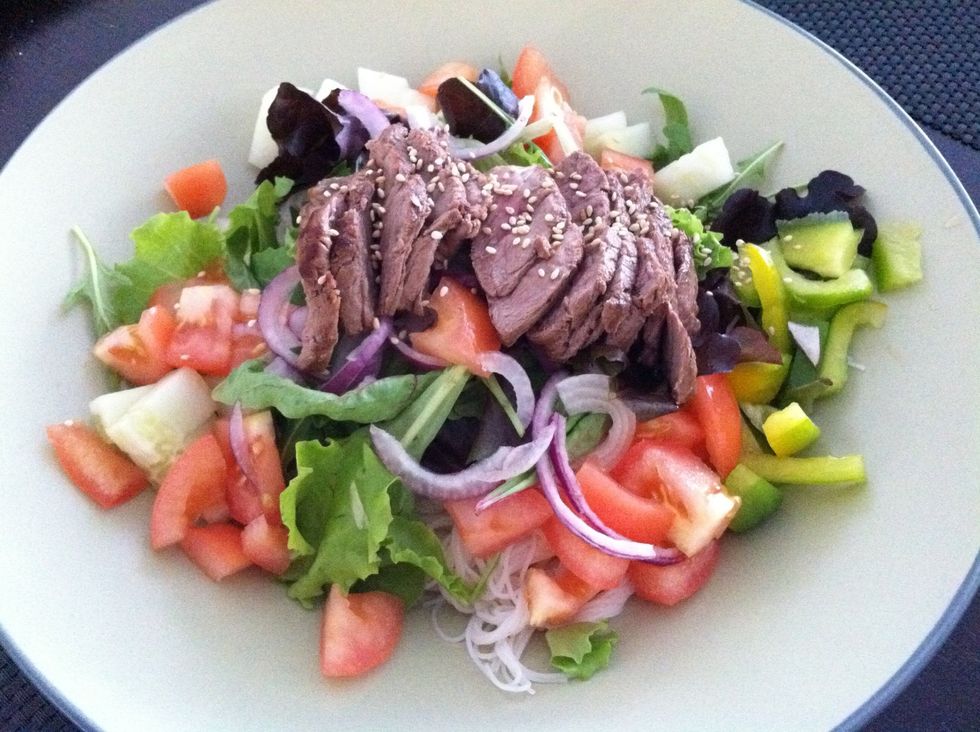 Looks good! And taste even better!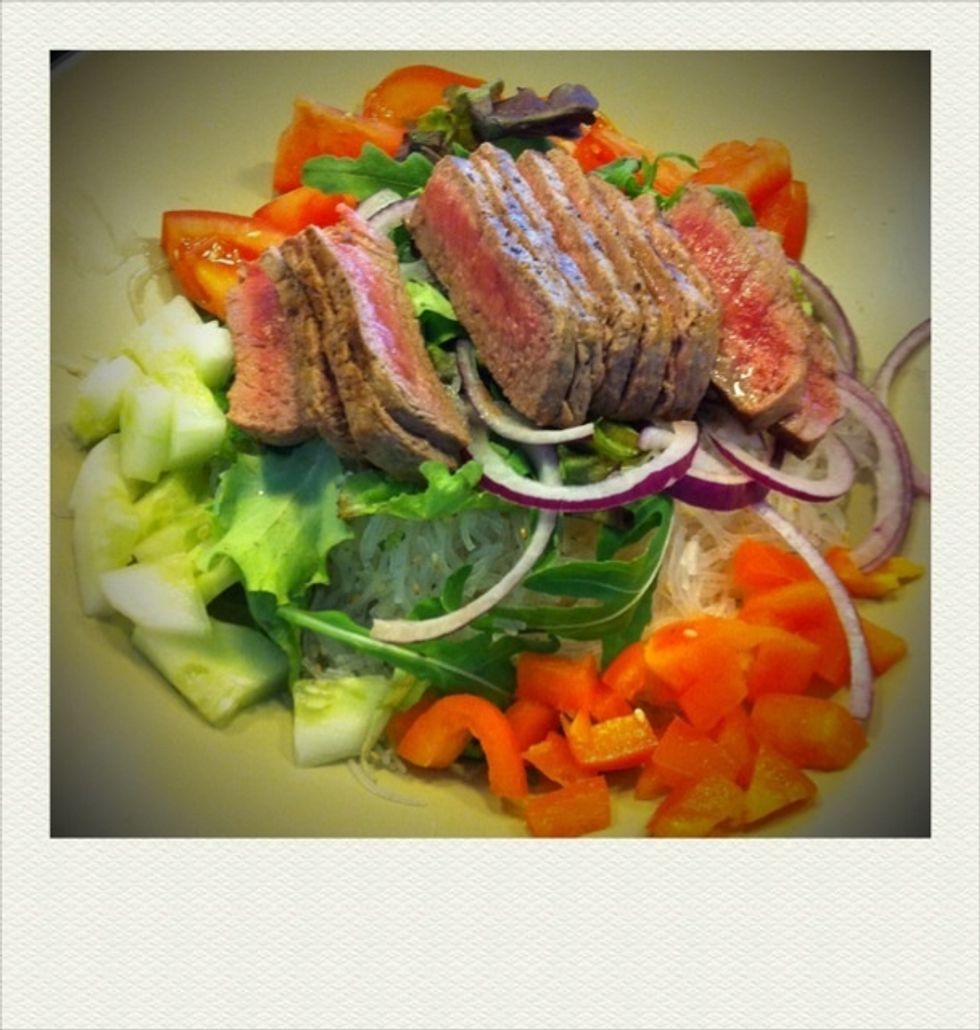 Bon appetit !
250.0g steak
200.0g vermicelli
3.0 tomatoes
1/2 cucumber
1.0 bell pepper
1.0 medium red onion
100.0g mixed salad
Sauce:
1.0 lemon
6.0Tbsp sesame oil
6.0Tbsp sweet chilli sauce
pepper
sesame seeds
Justine2707 Chimmy
Love... eating (out)! Cooking! Trying new (not too difficult!) recipes! Also love fashion! Make up! And simple nail art and hairdo's!