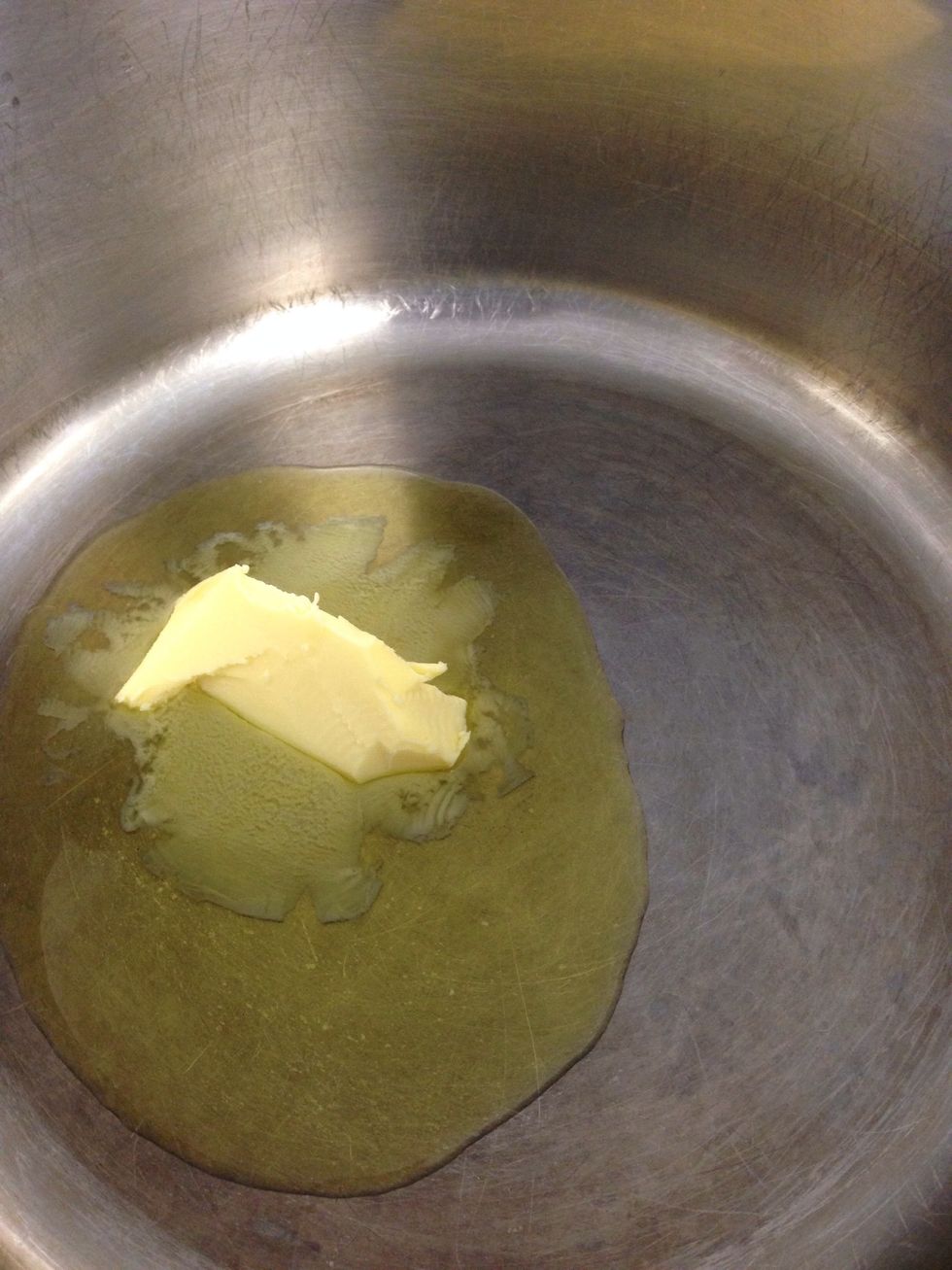 Melt 1 tablespoon of butter with 2 tablespoons of olive oil on a medium high heat.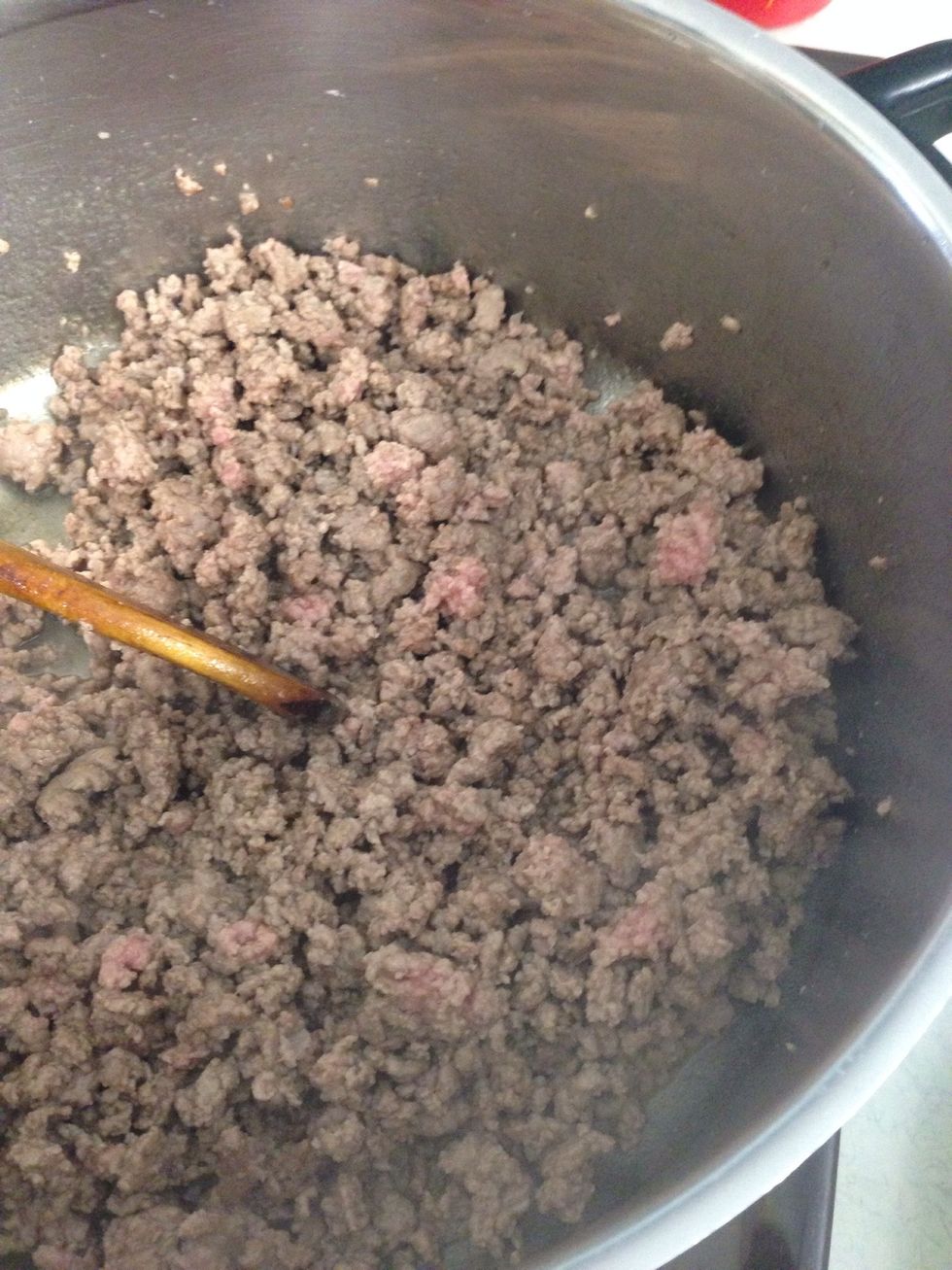 Add 500 grams of mince to the hot pan and fry until brown, making sure to break up any big lumps.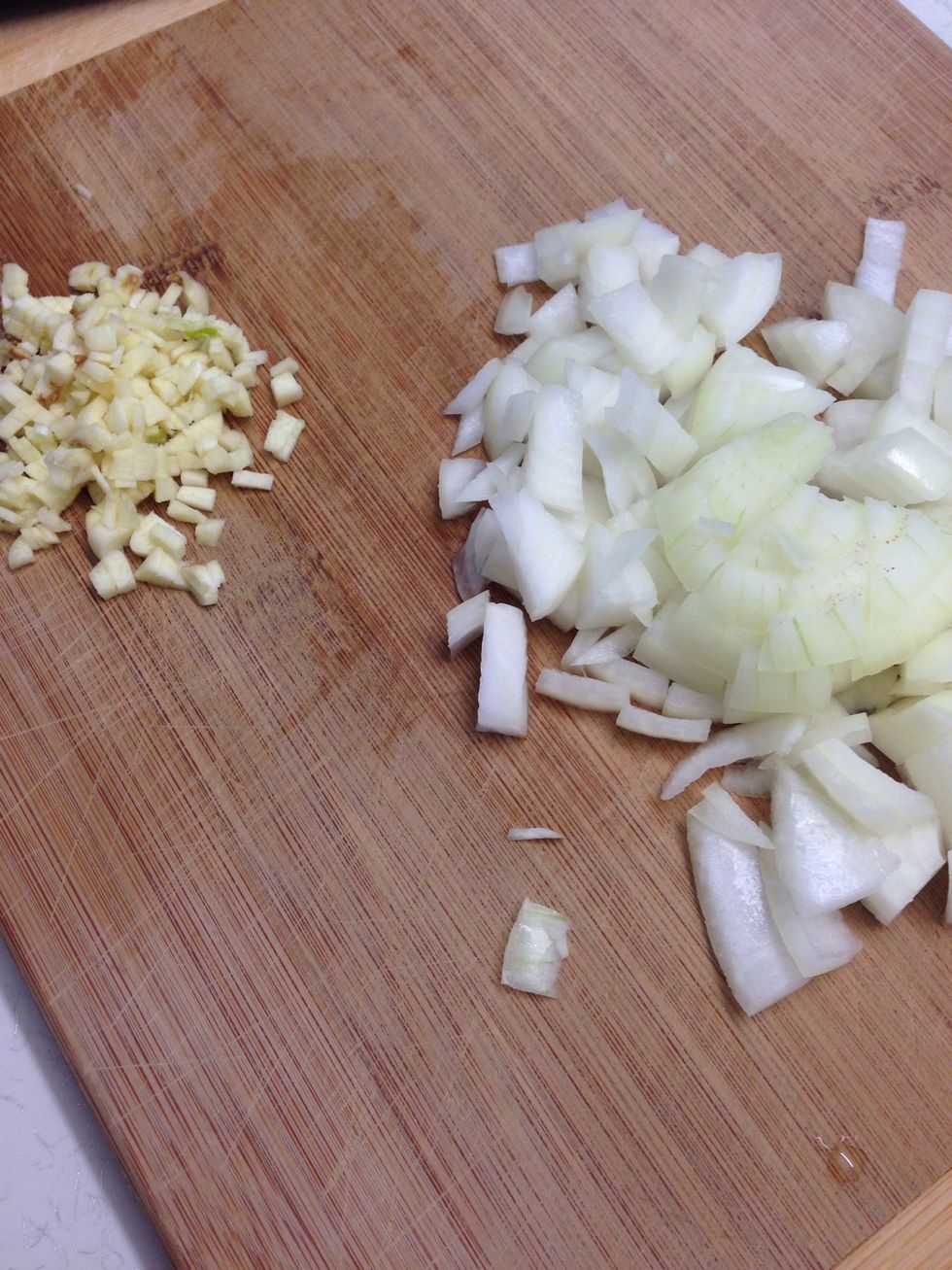 Finely dice 1 brown onion and chop 3 garlic cloves into small pieces.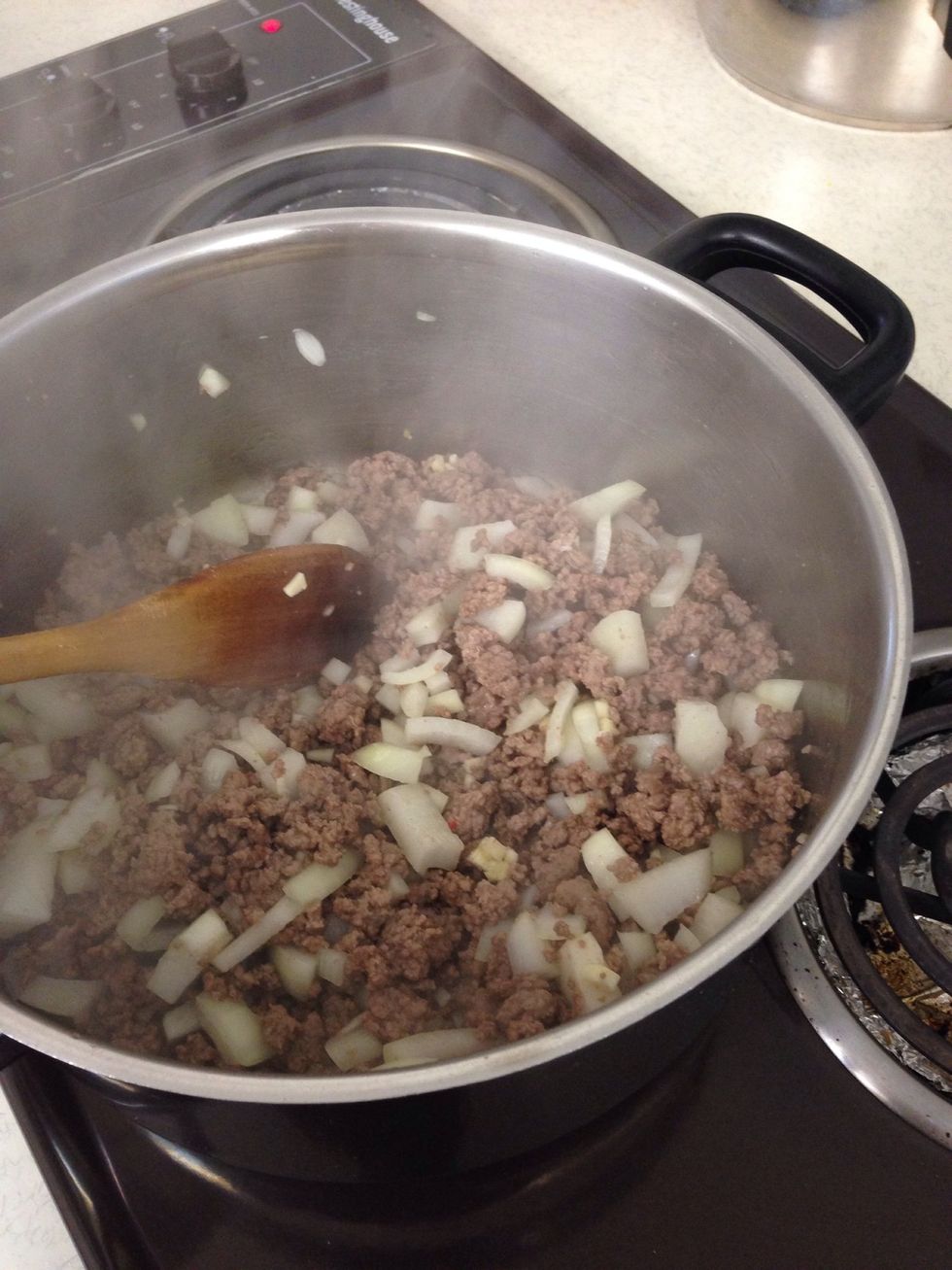 Add the chopped onion and garlic to the mince and fry for another 10 minutes on a medium heat.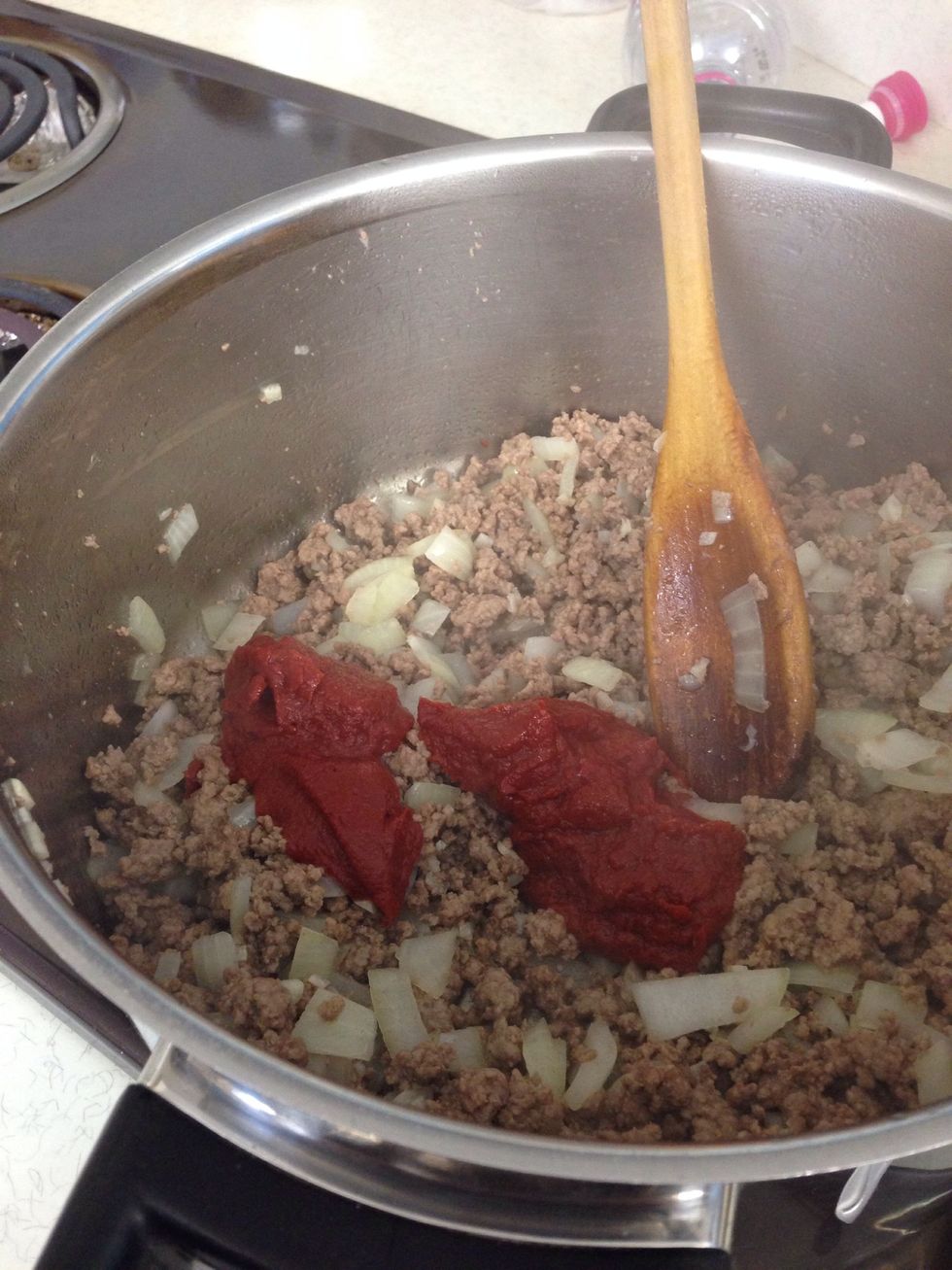 Add 2 tablespoons of tomato paste.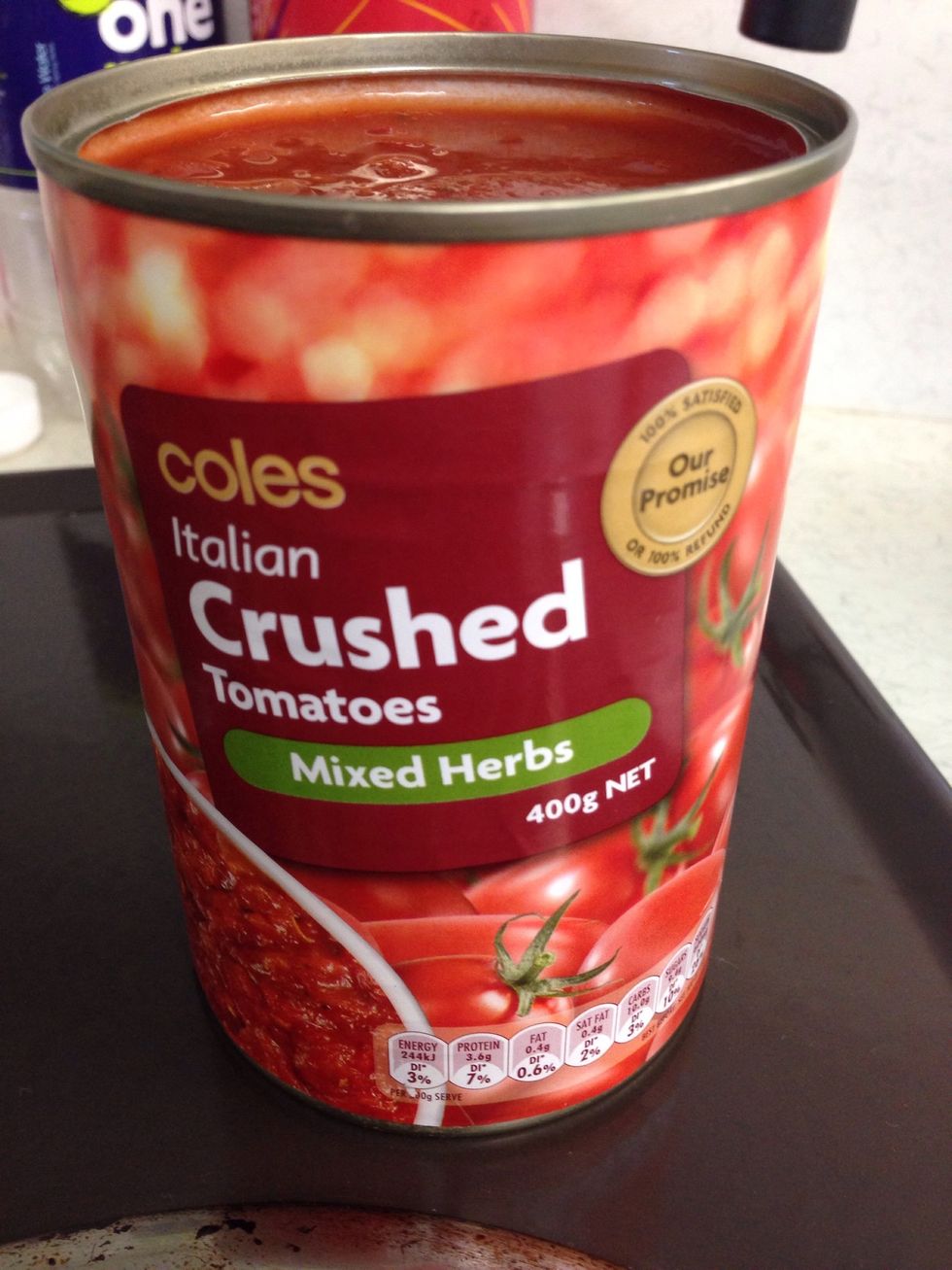 Add 2 tins of crushed tomatoes.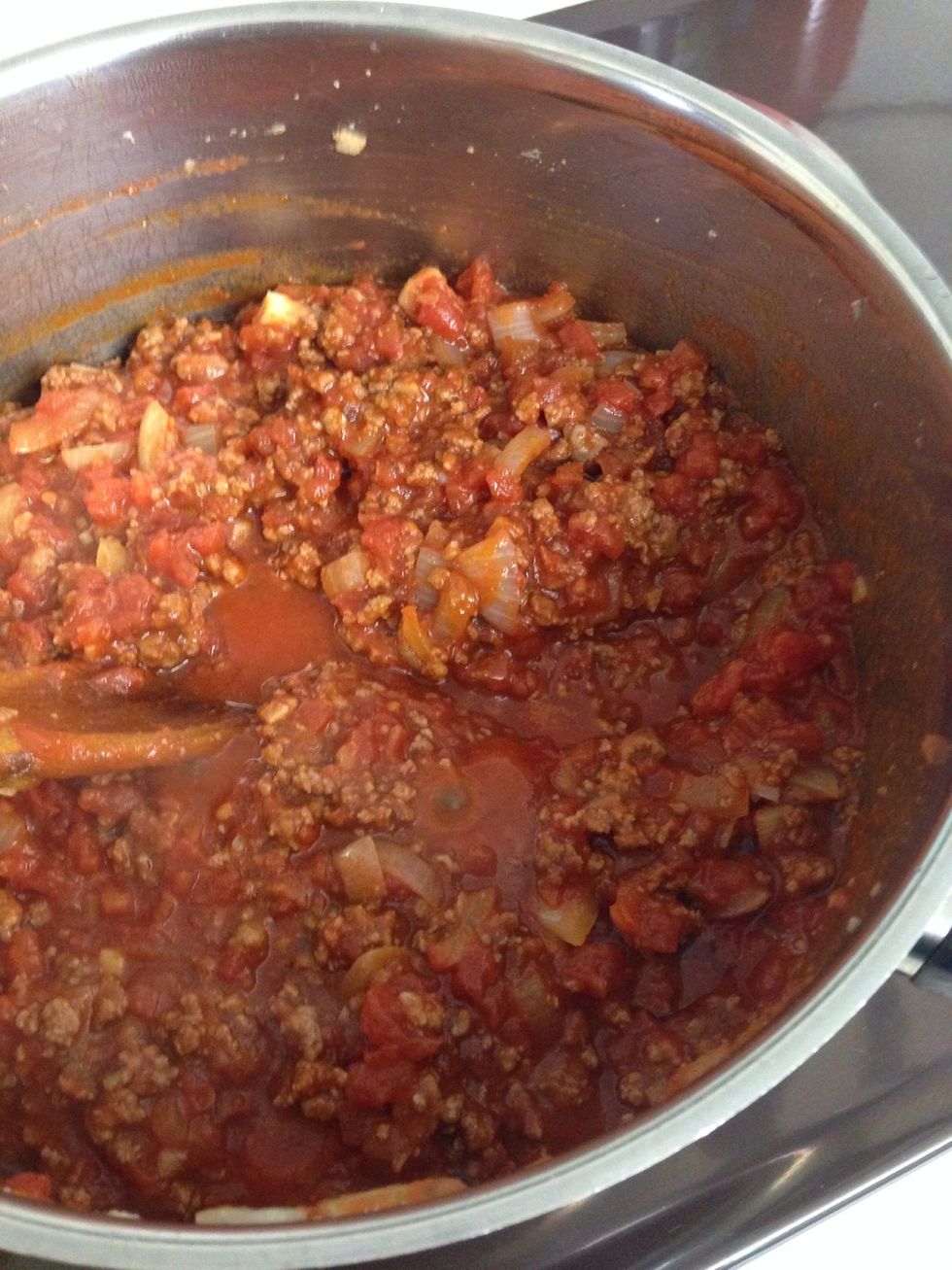 Mix together well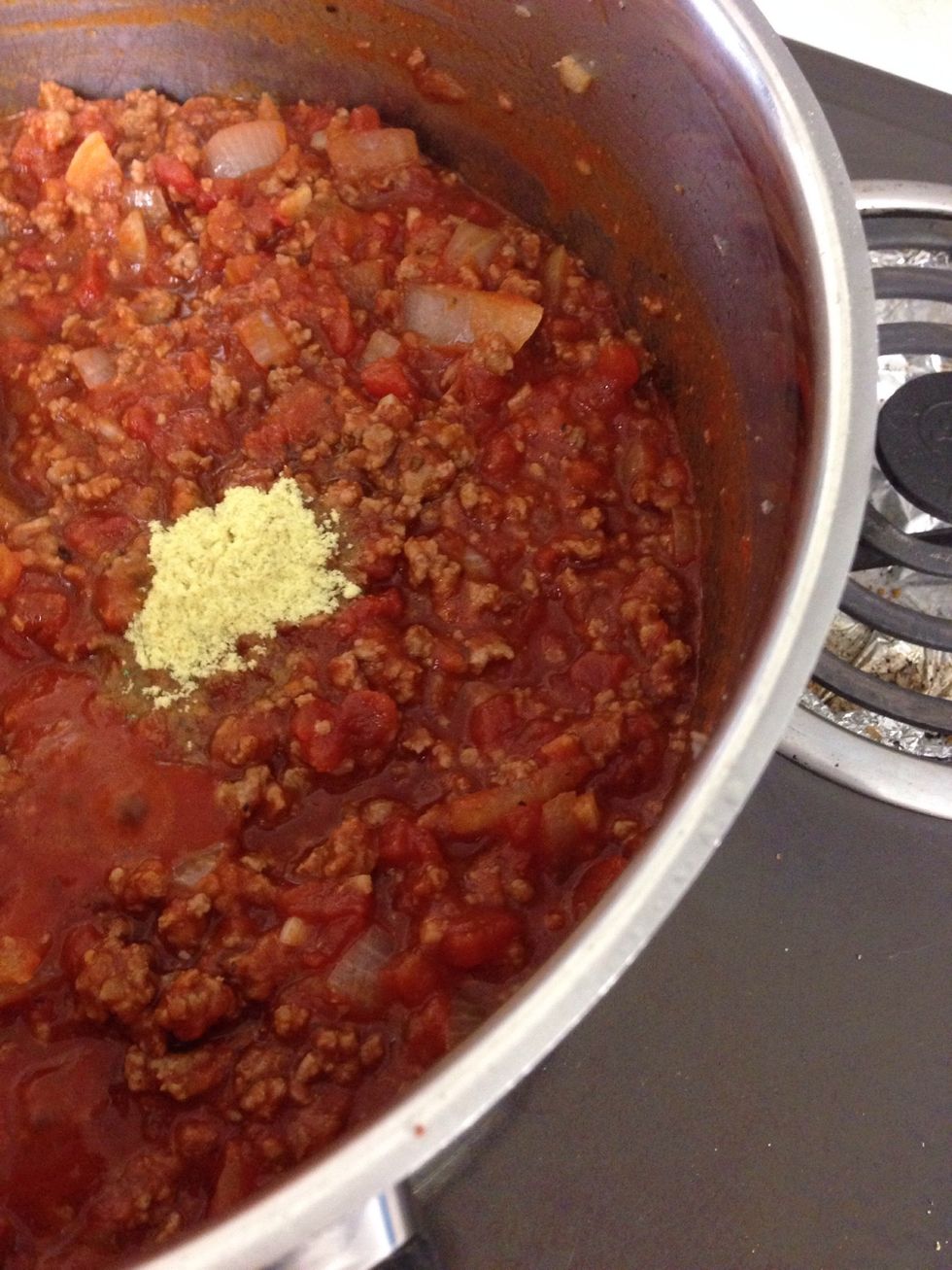 Add 1 teaspoon of chicken stock. Season with salt and pepper. You can also add in a bit of cayenne pepper too for a little heat. I used about half a teaspoon.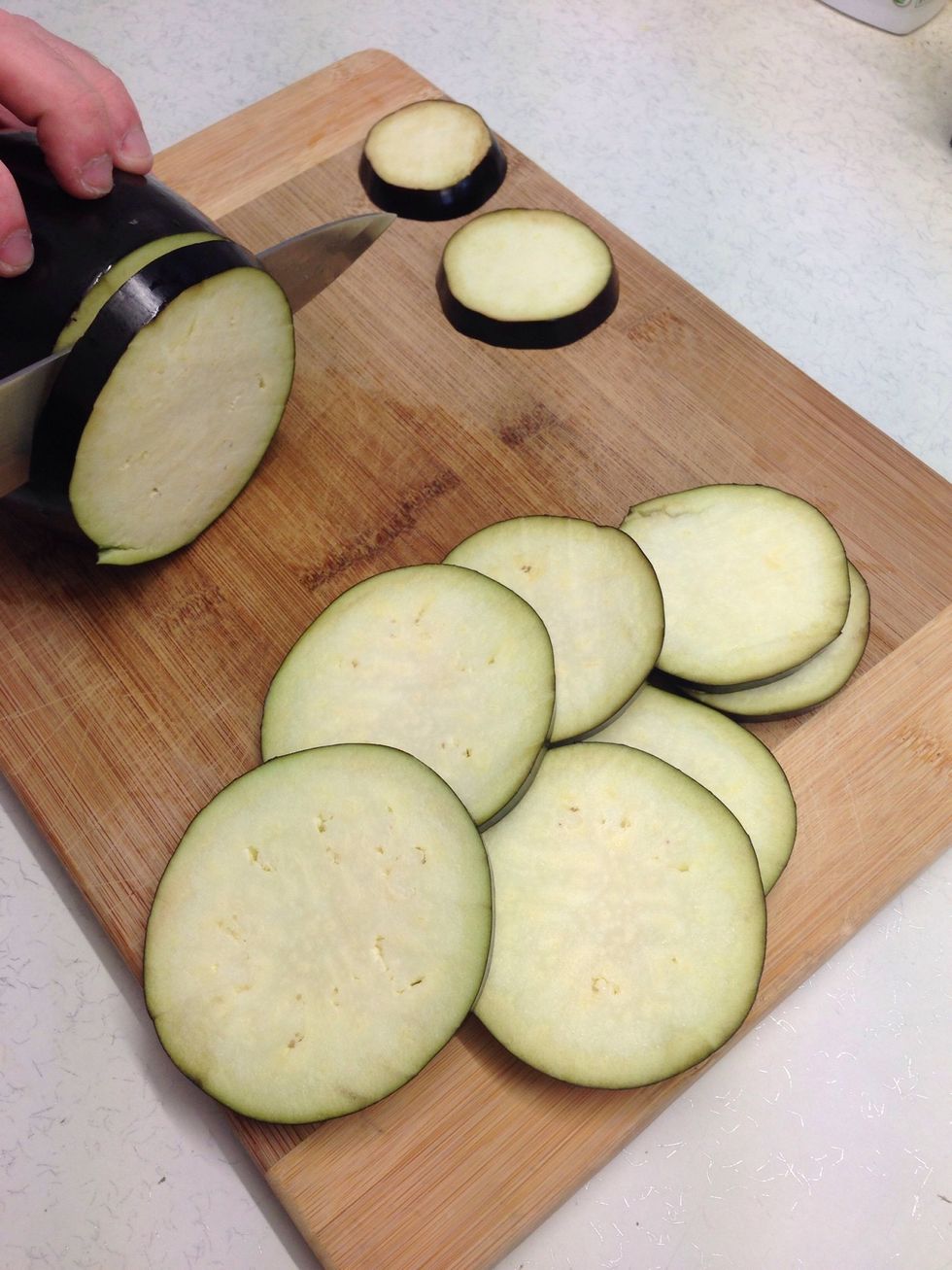 Slice the eggplant into 1 centimetre slices.
Fry the eggplant slices in olive oil until they are lightly browned. Drain the cooked eggplant on paper towels.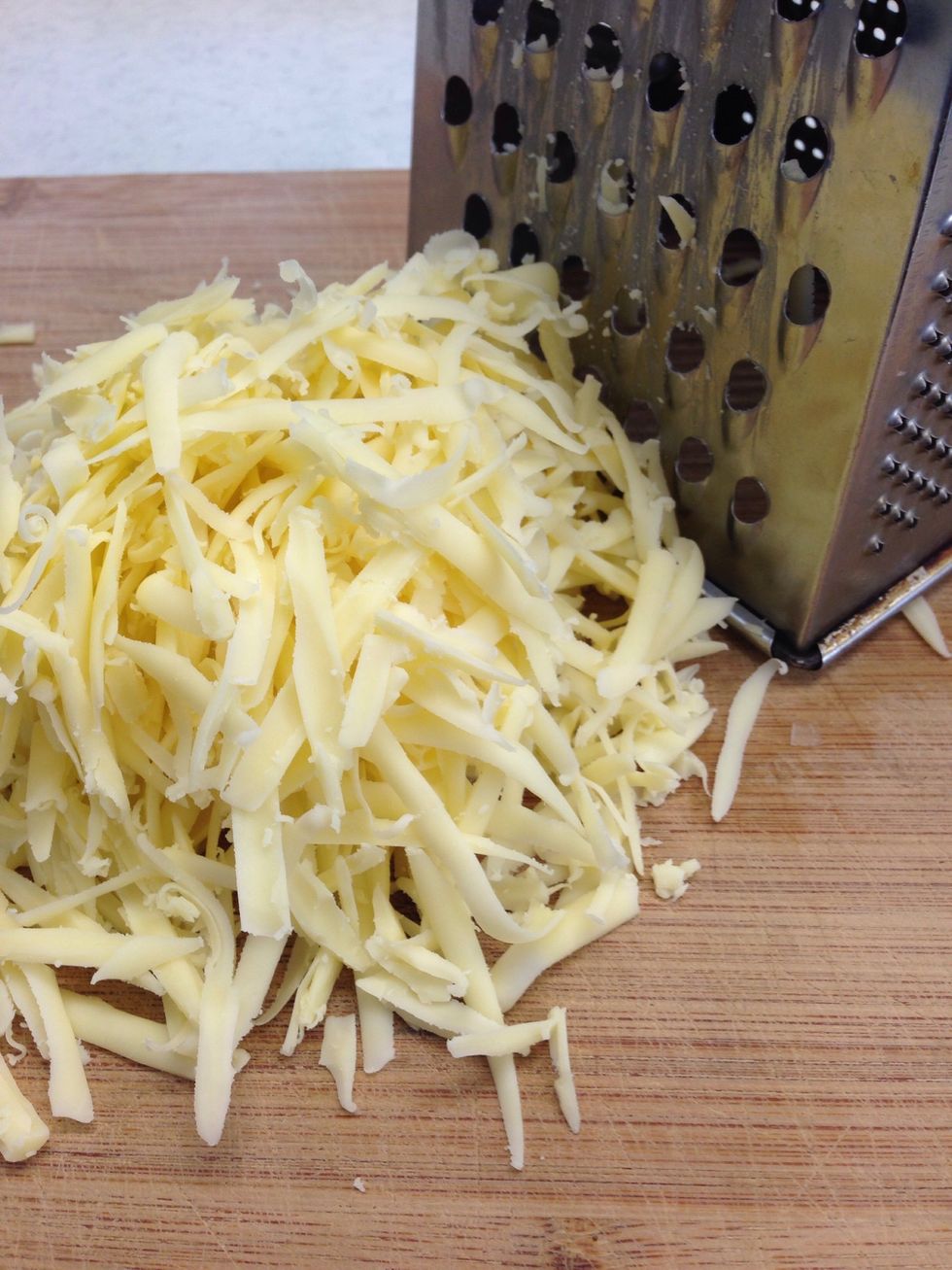 Grate 250 grams of cheese. I used Colby cheese because it has a lovely mild flavour. Mozzarella would also be a great cheese to use.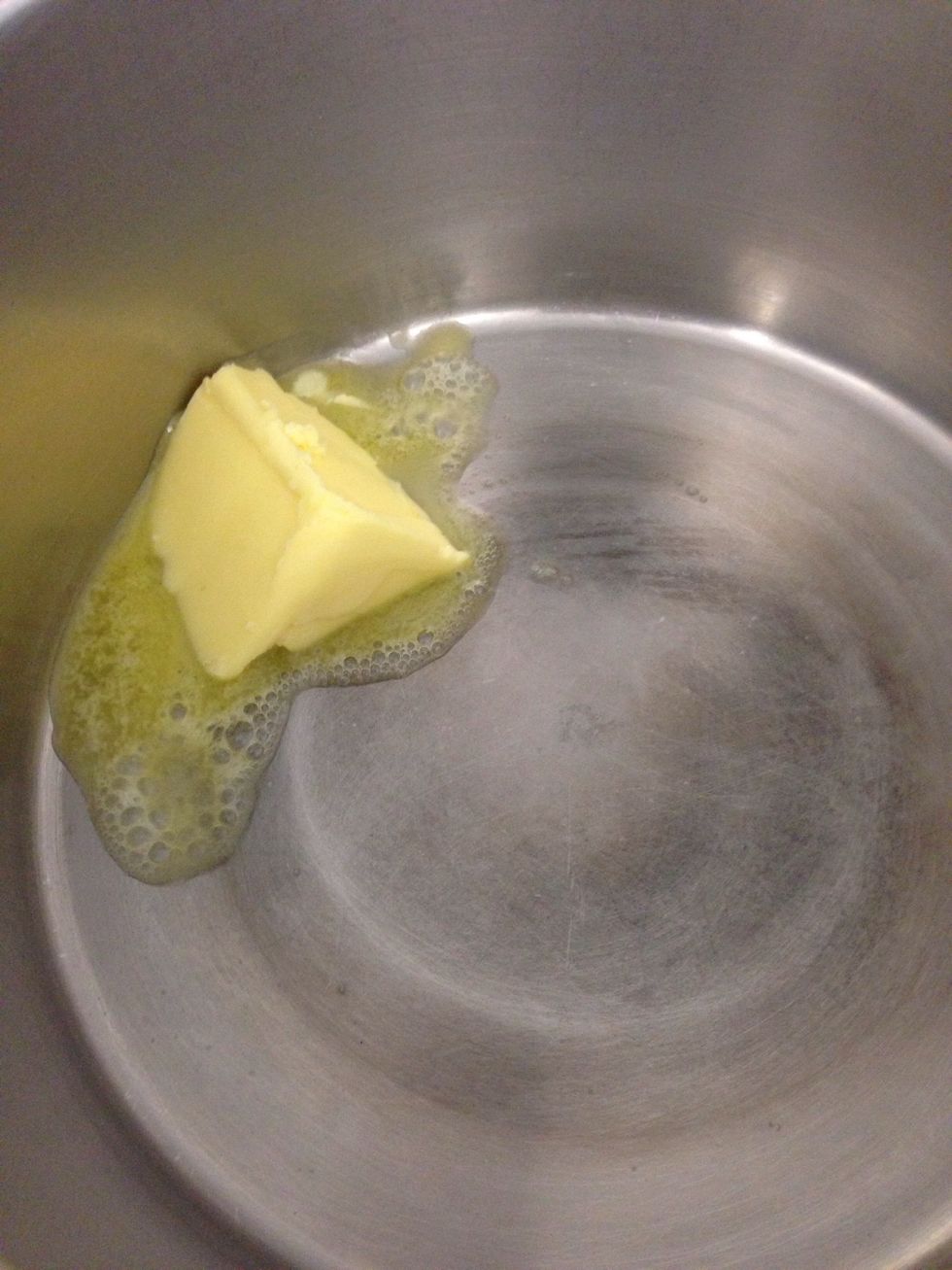 To make the cheese sauce melt 125 grams of butter over a low heat.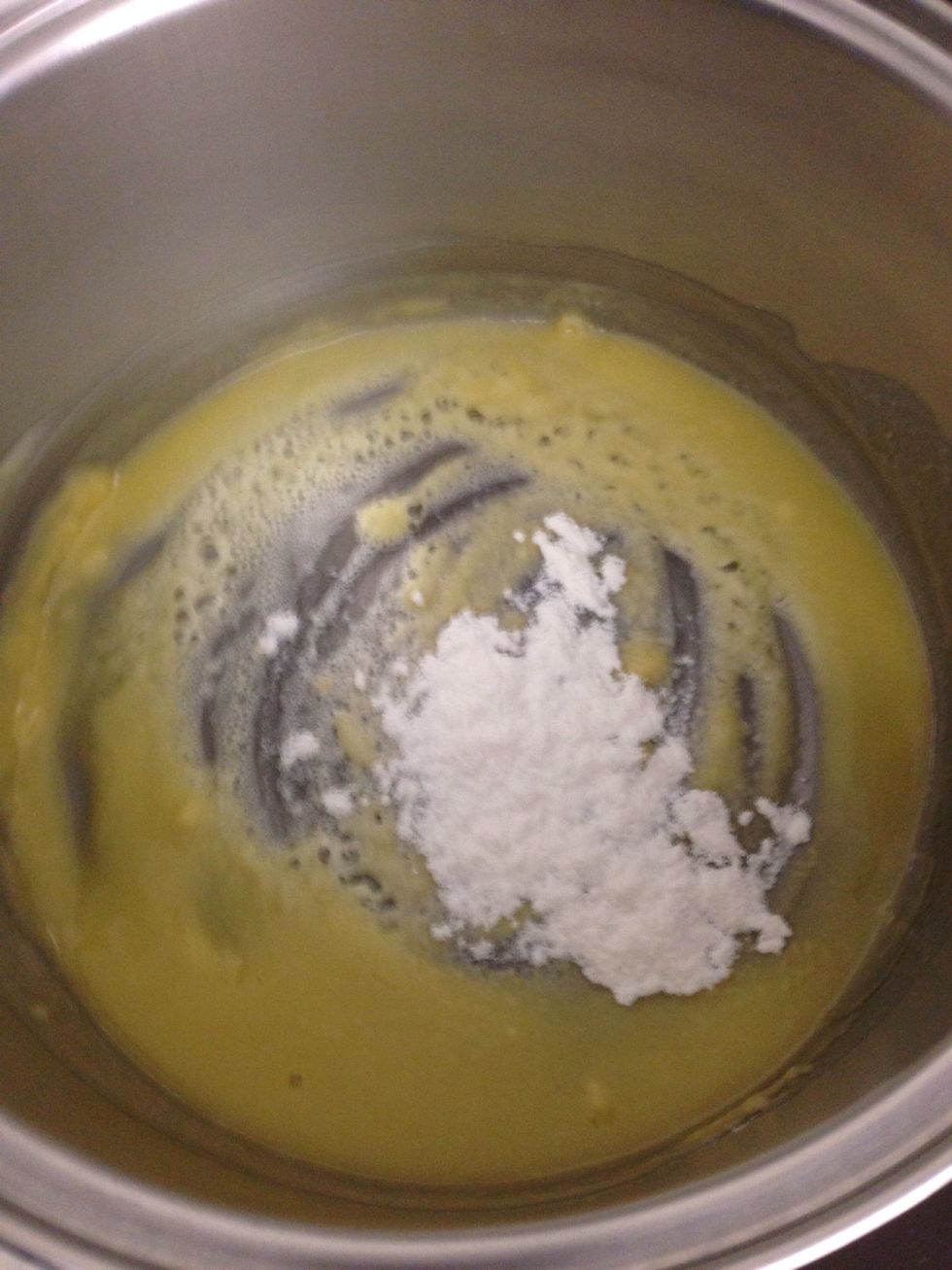 Add 2 tablespoons of plain flour and stir constantly for about 1 minute.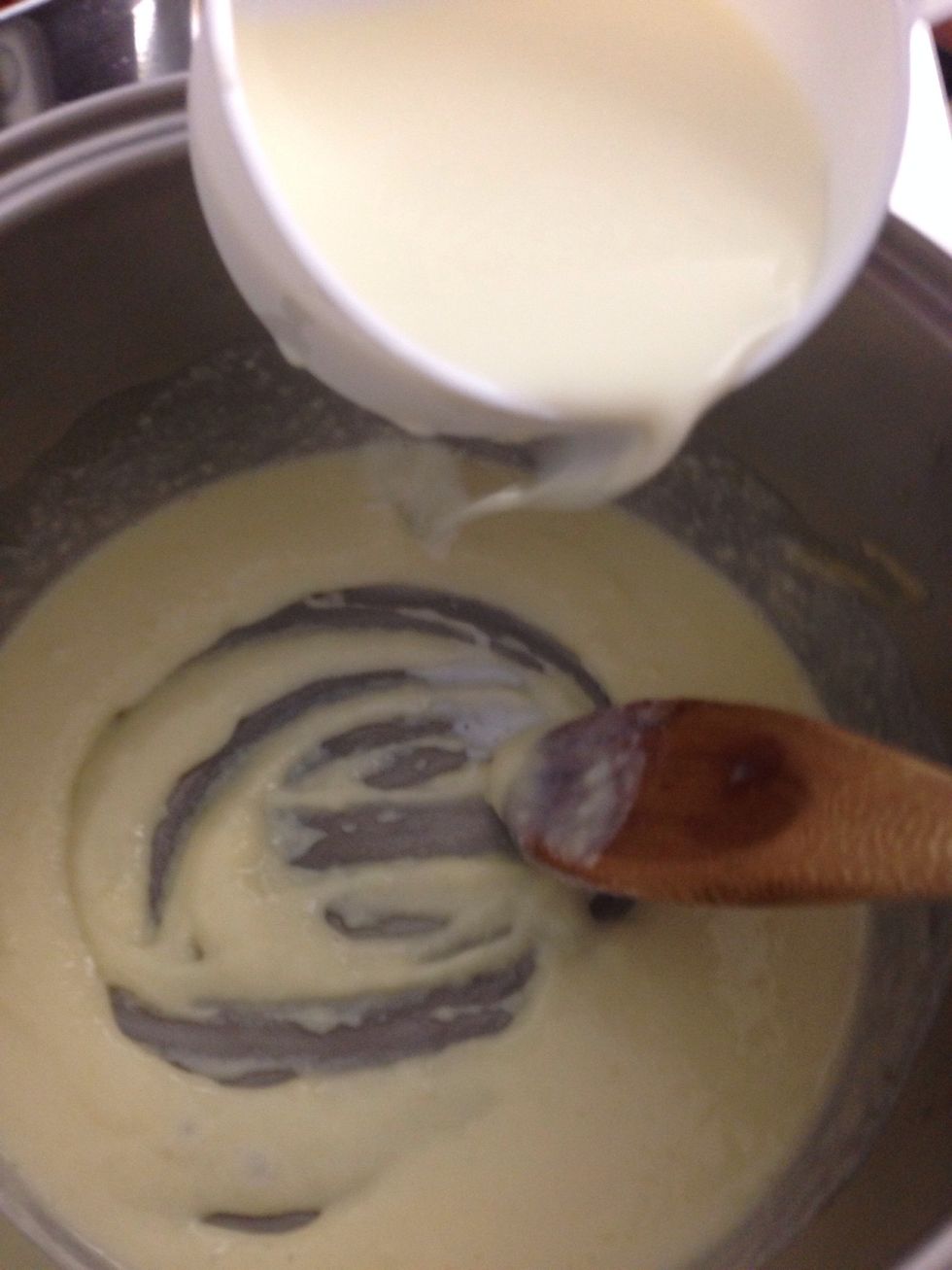 Slowly add the milk, stirring constantly. As it thickens add a bit more milk until it has turned into a nice thick sauce.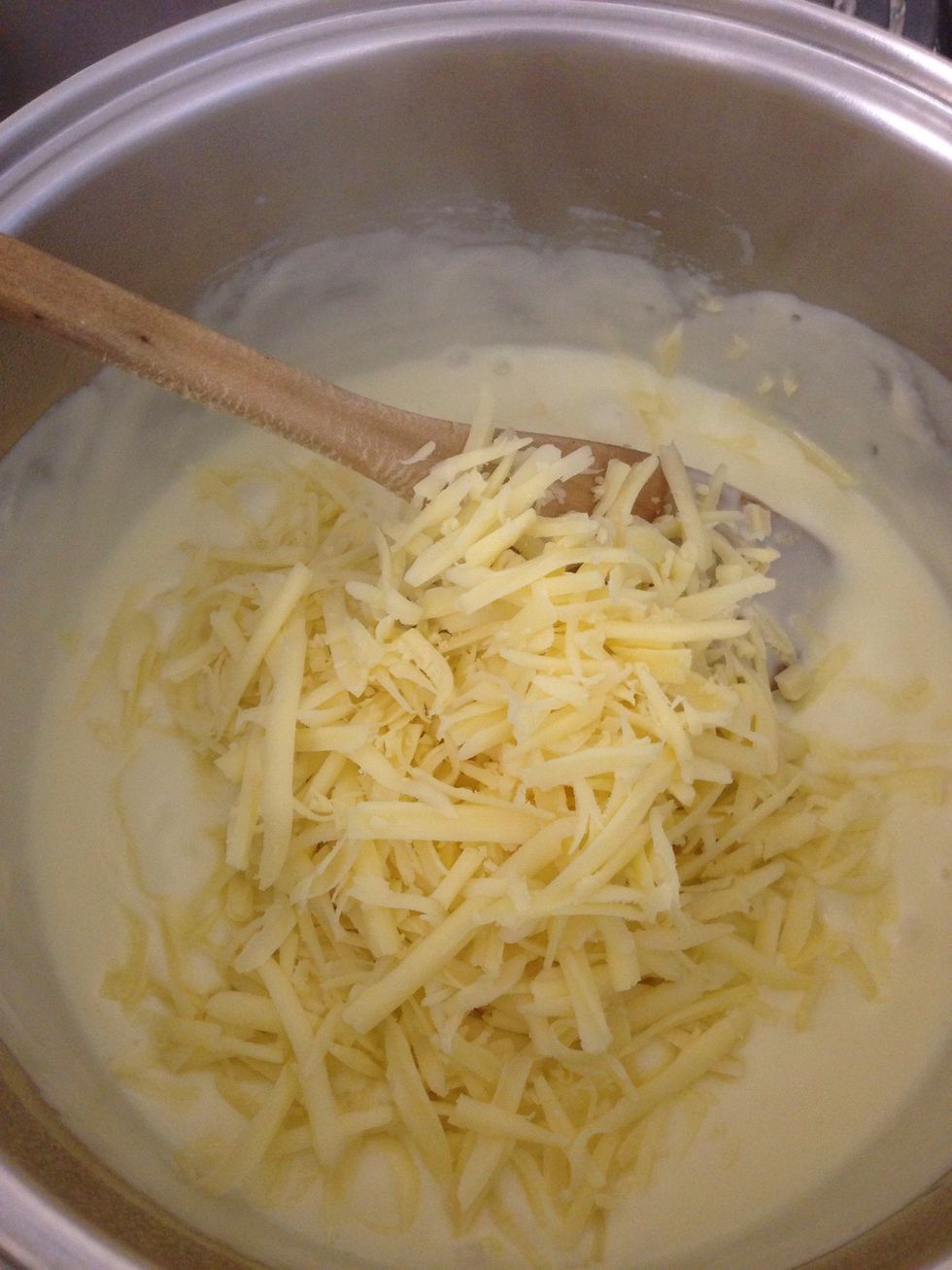 Add the grated cheese and stir until the cheese has melted.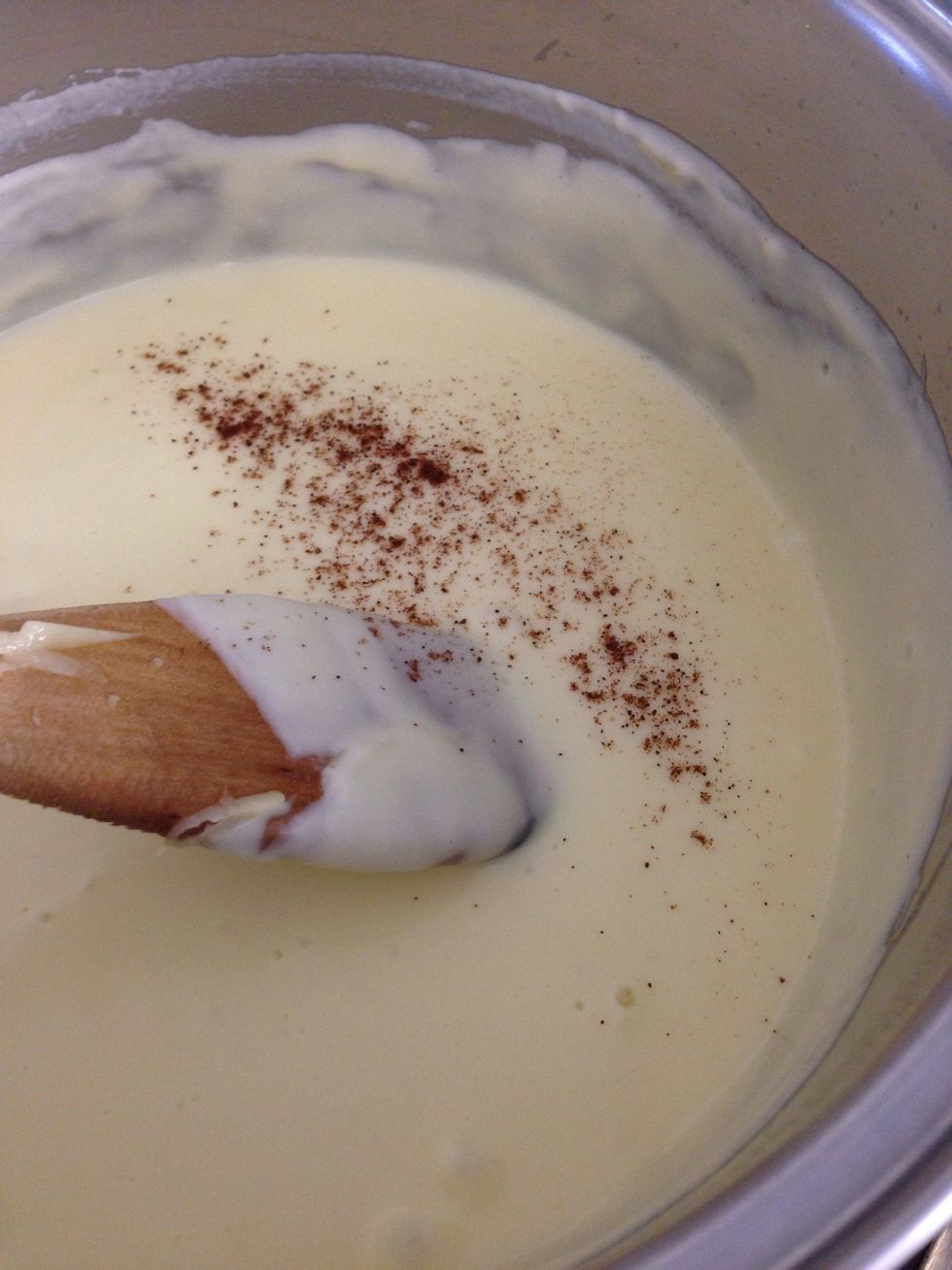 Add a pinch of ground nutmeg and a pinch of salt.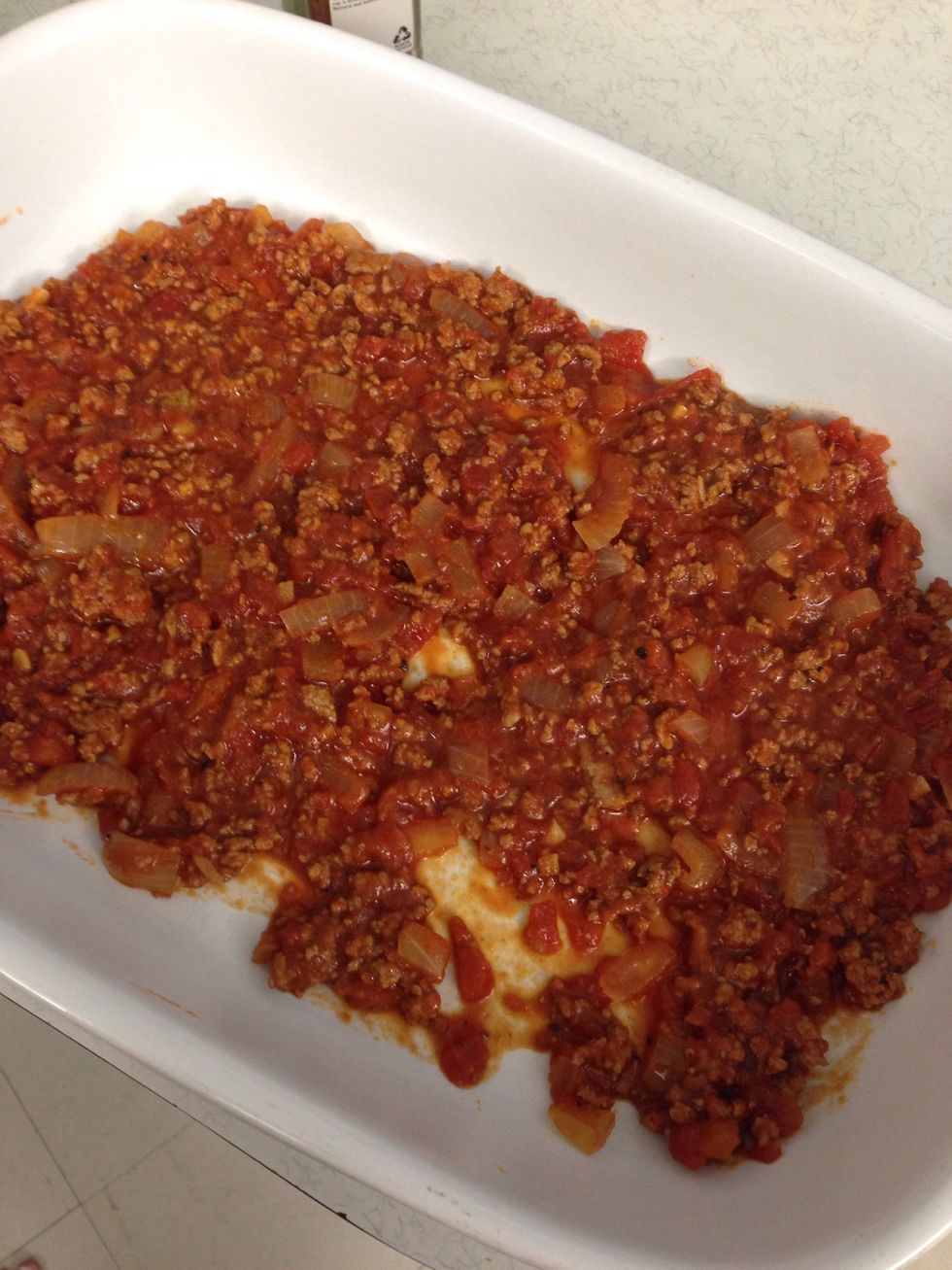 In a large baking dish spread half of the mince sauce on the bottom.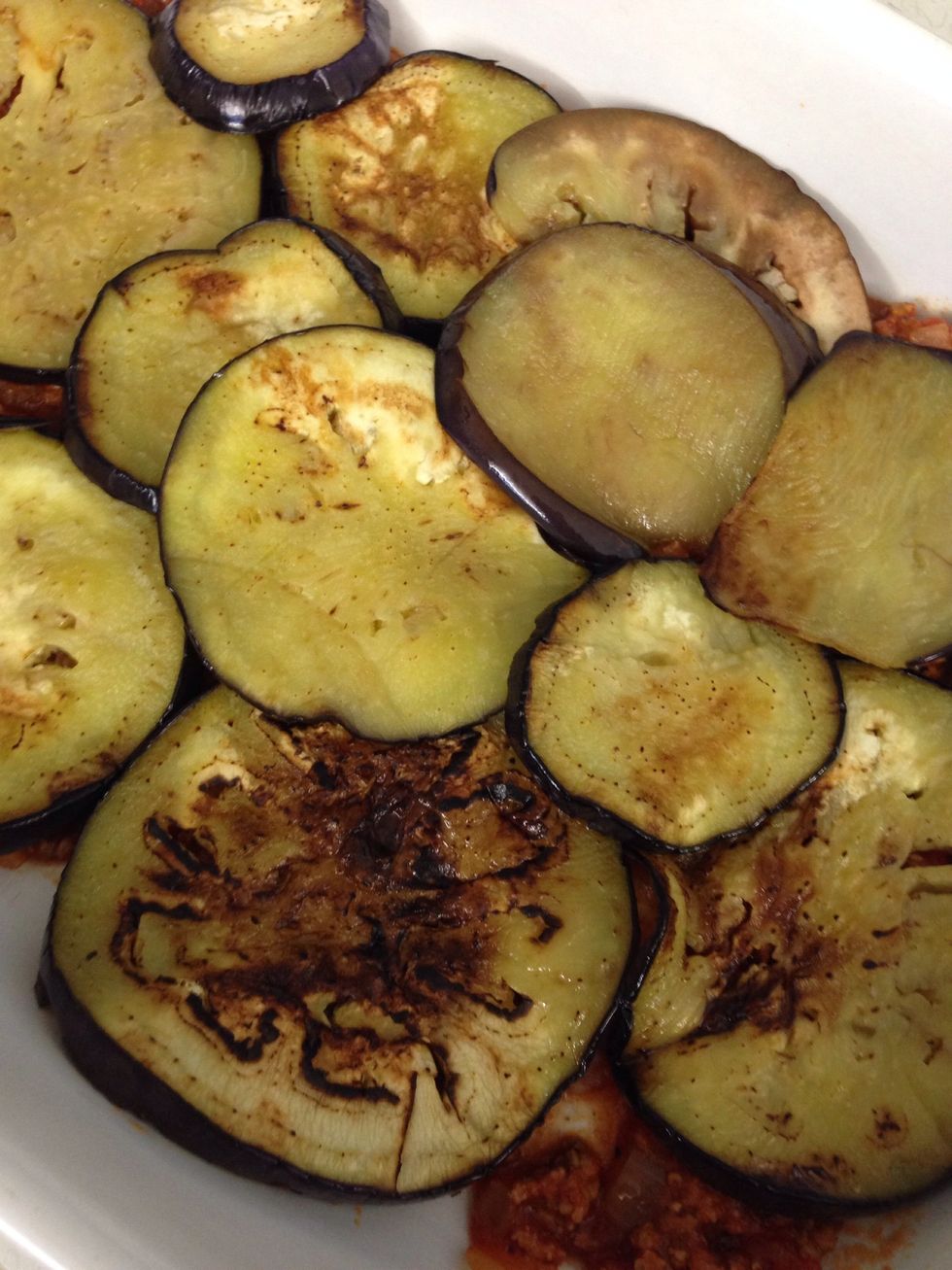 Add a layer of the eggplant slices.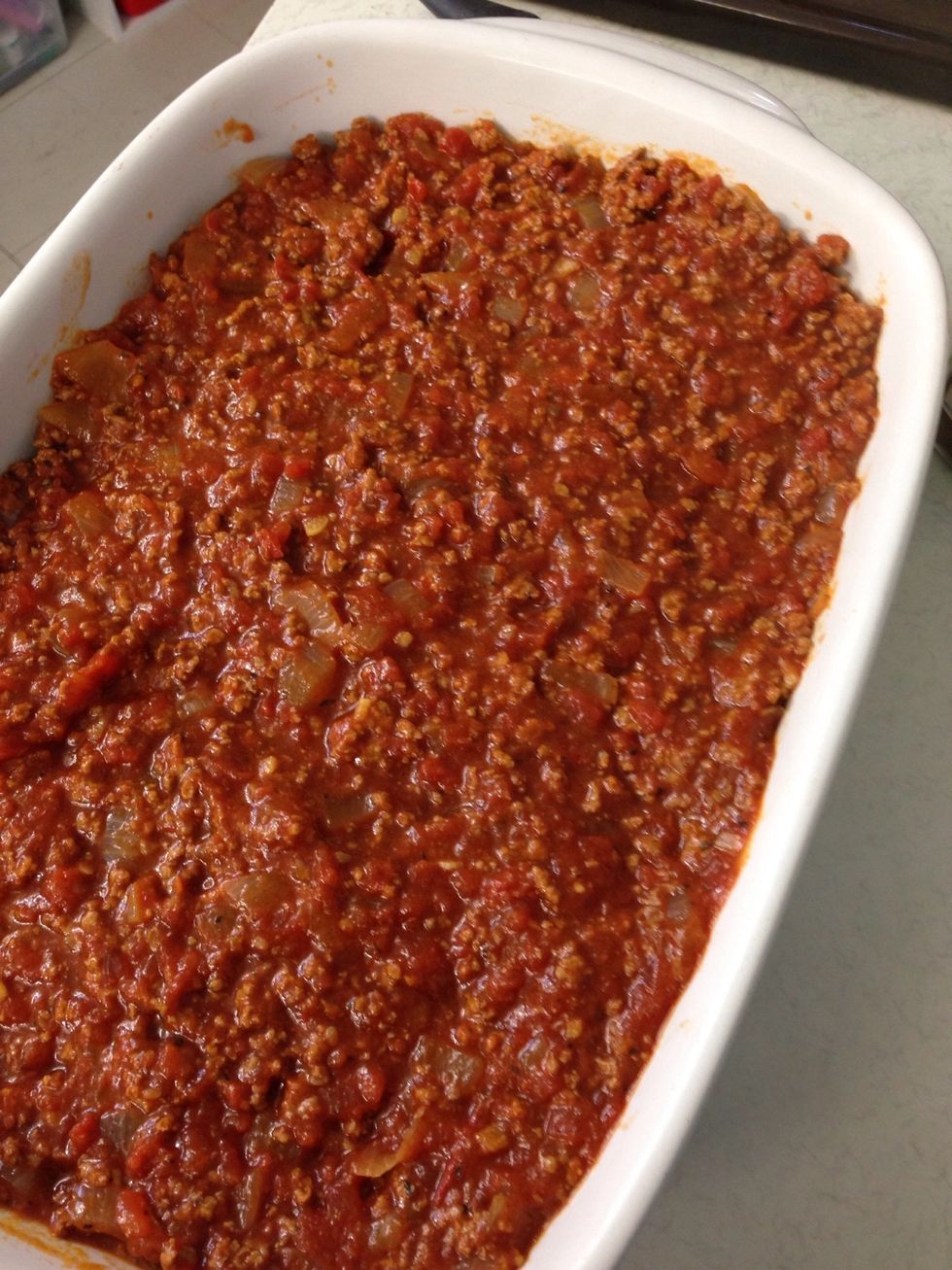 Spread the rest of the mince sauce onto the eggplant.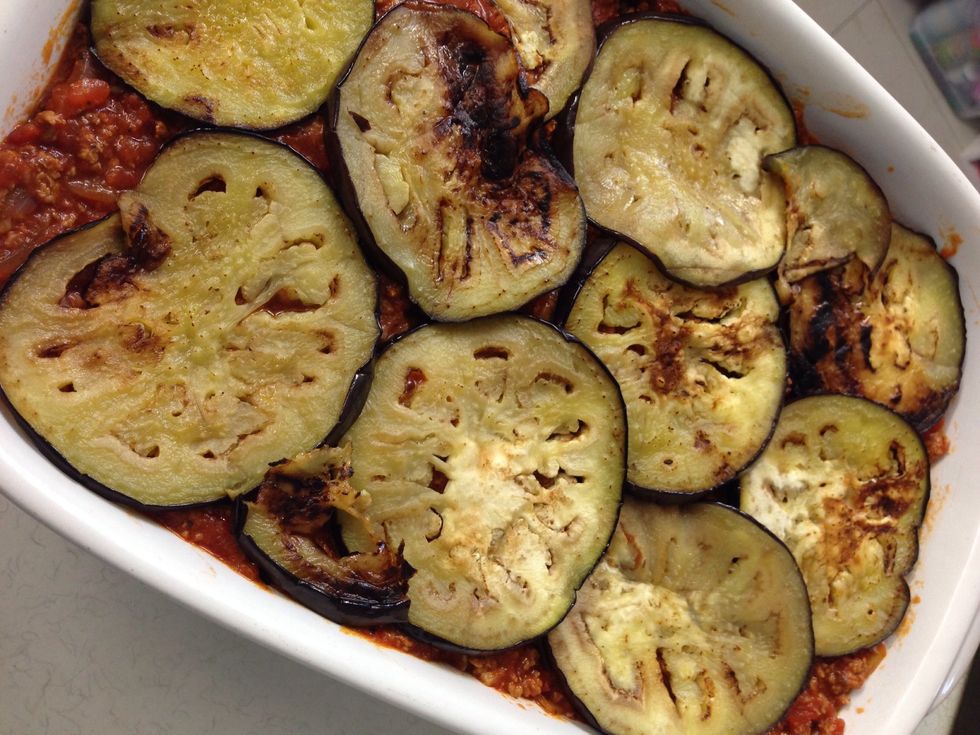 Add the remaining slices of eggplant.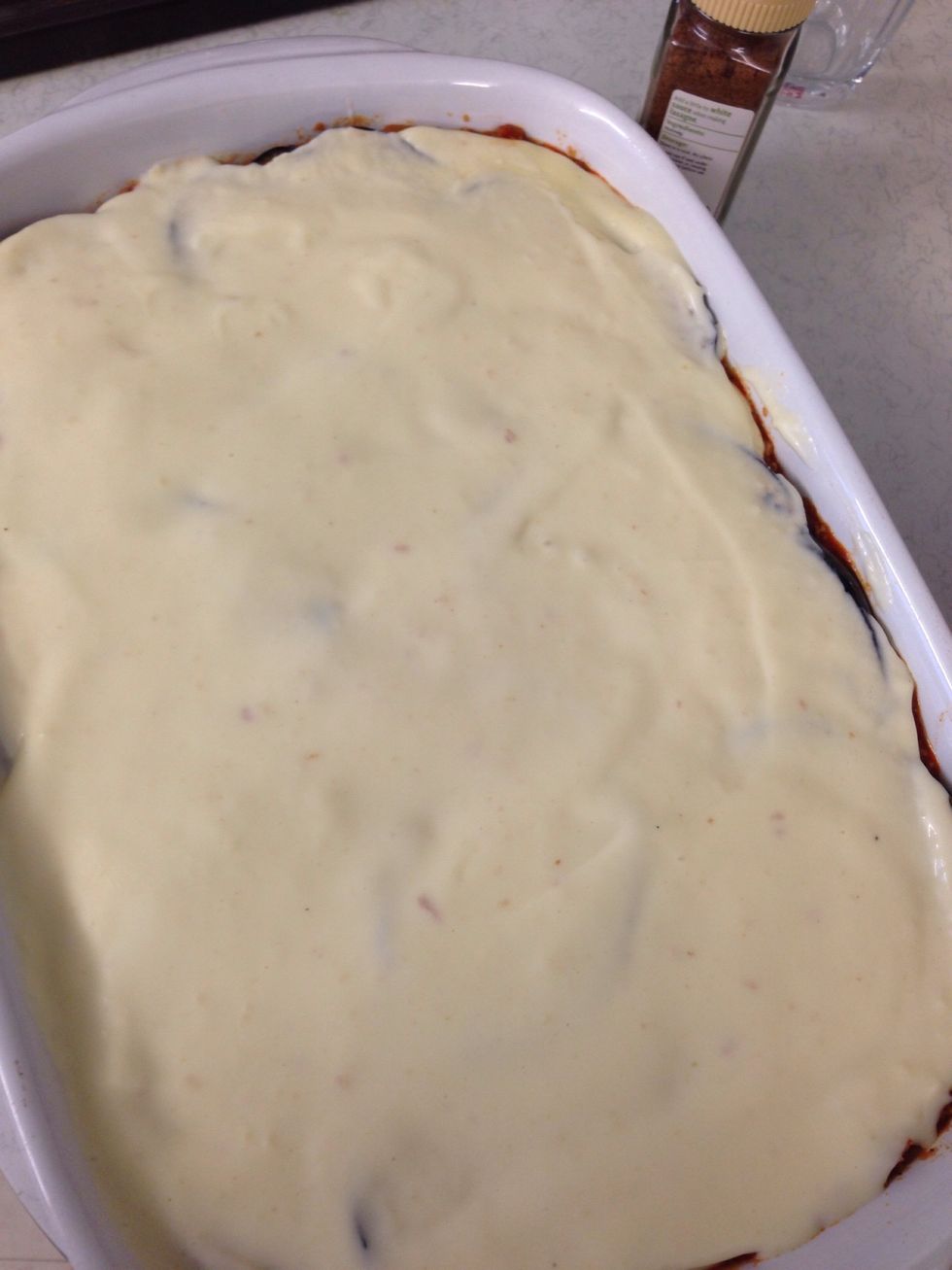 Pour the cheese sauce over the top.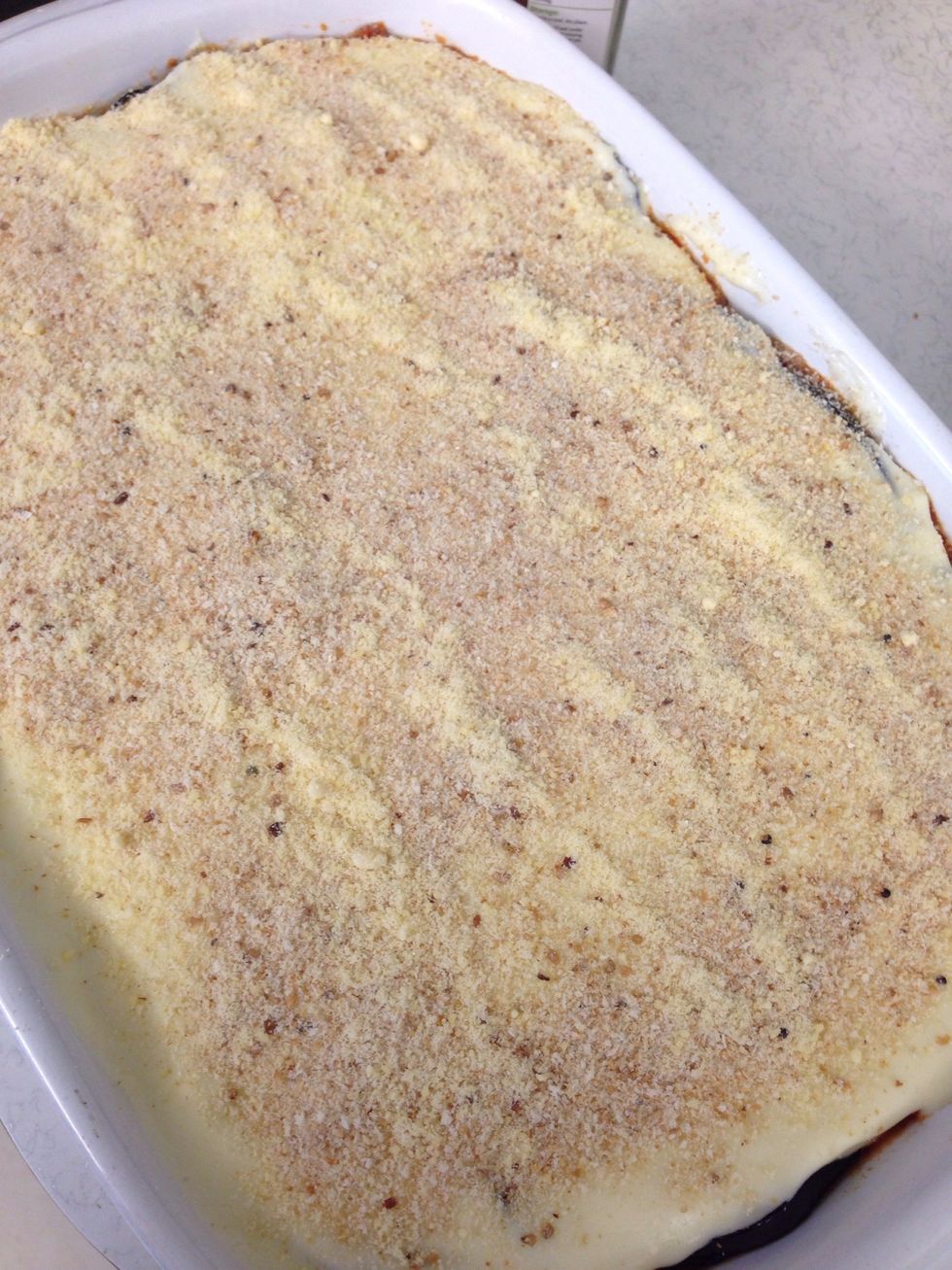 Sprinkle the top with breadcrumbs and grated Parmesan cheese.
Bake at 200 degrees Celsius for about 40 minutes.
500.0g Beef mince
1.0 brown onion
3.0 Cloves of garlic
2.0Tbsp Tomato paste
2.0 Tins of crushed tomatoes with herbs
1.0tsp Chicken stock powder
Salt and pepper
Olive oil
1.0 large eggplant
150.0g Butter
2.0Tbsp Plain flour
250.0g Grated cheese
1.0pch Nutmeg
2.0c Milk
1/2c Breadcrumbs
2.0Tbsp Grated Parmesan cheese