How to make (mostly) vegan banana waffles from scratch
These vegan banana waffles, adapted slightly from "Veganomicon", are the bomb. Even my stern, food-critic father asked for the recipe. Here you go, Pops.
32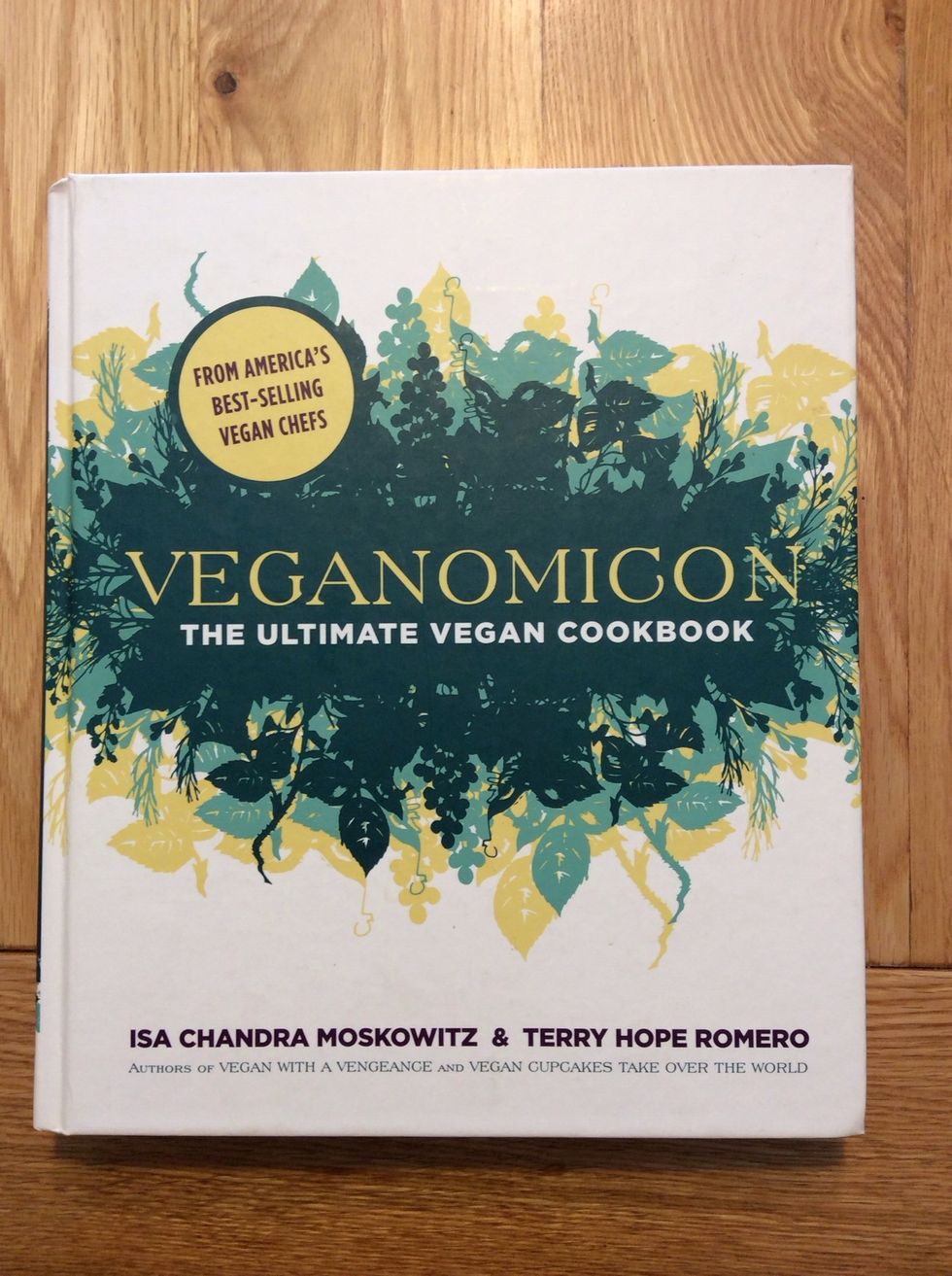 First things first. Make sure "Veganomicon" is a permanent fixture in your kitchen. Don't fear the vegan.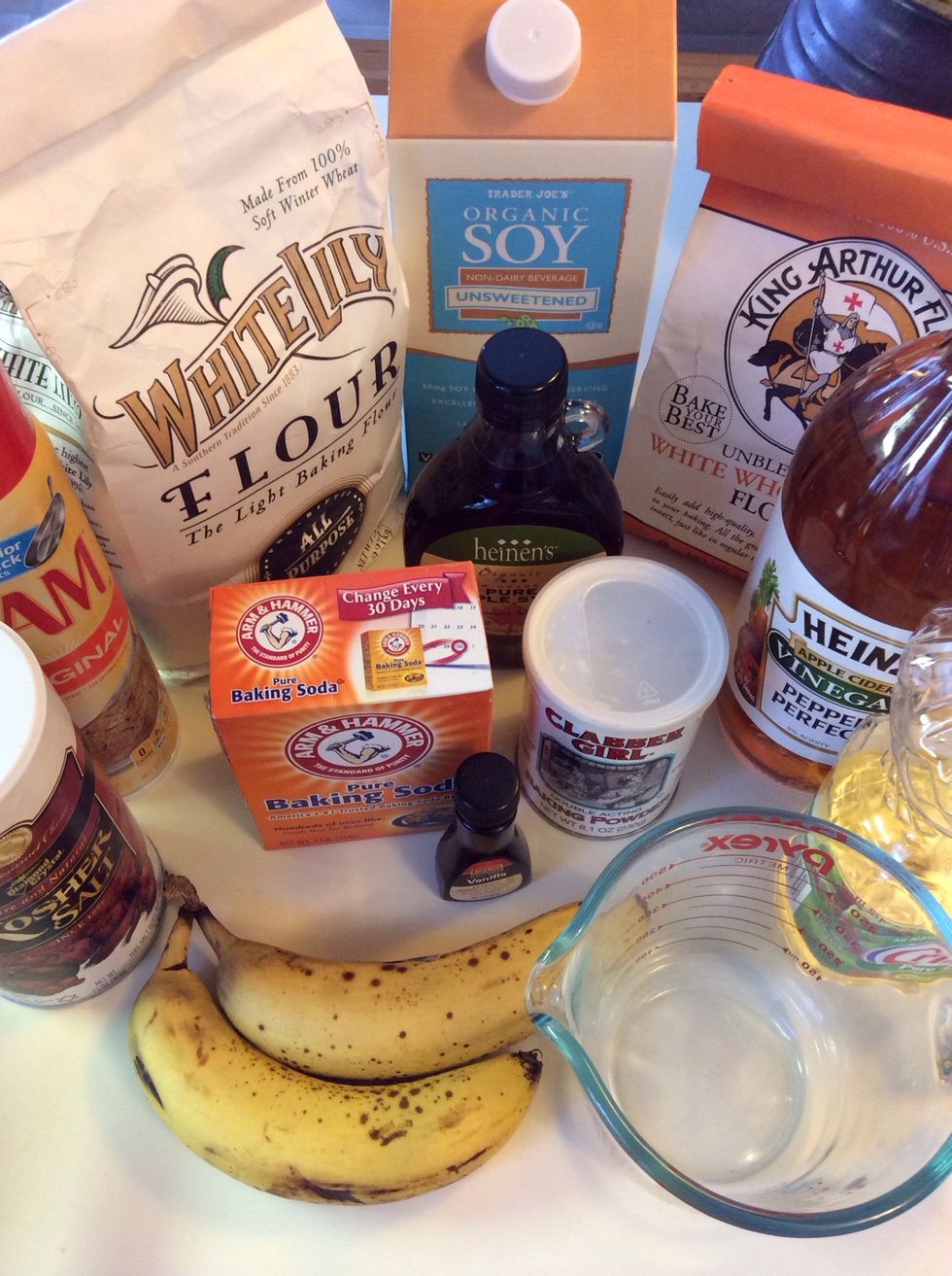 Here's the goods. NOTE: Neither cinnamon nor any waffle toppings are pictured. NOTE2: I oft substitute some White Whole Wheat flour for All-Purpose (1:1 ratio). This batch had 1/2 cup Whole Wheat.
Heat up that waffle iron (Medium power) while you make your batter.
Pour the soy milk, water, and apple cider vinegar into a measuring cup and let it --gulp-- curdle. I've used vanilla soy milk before, and even cow milk. Yup. Ya know, whatever.
Mash up the bananners in a large mixing bowl. I like to leave them chunky, but mash until your heart desires.
Don't slip on that banana peel!!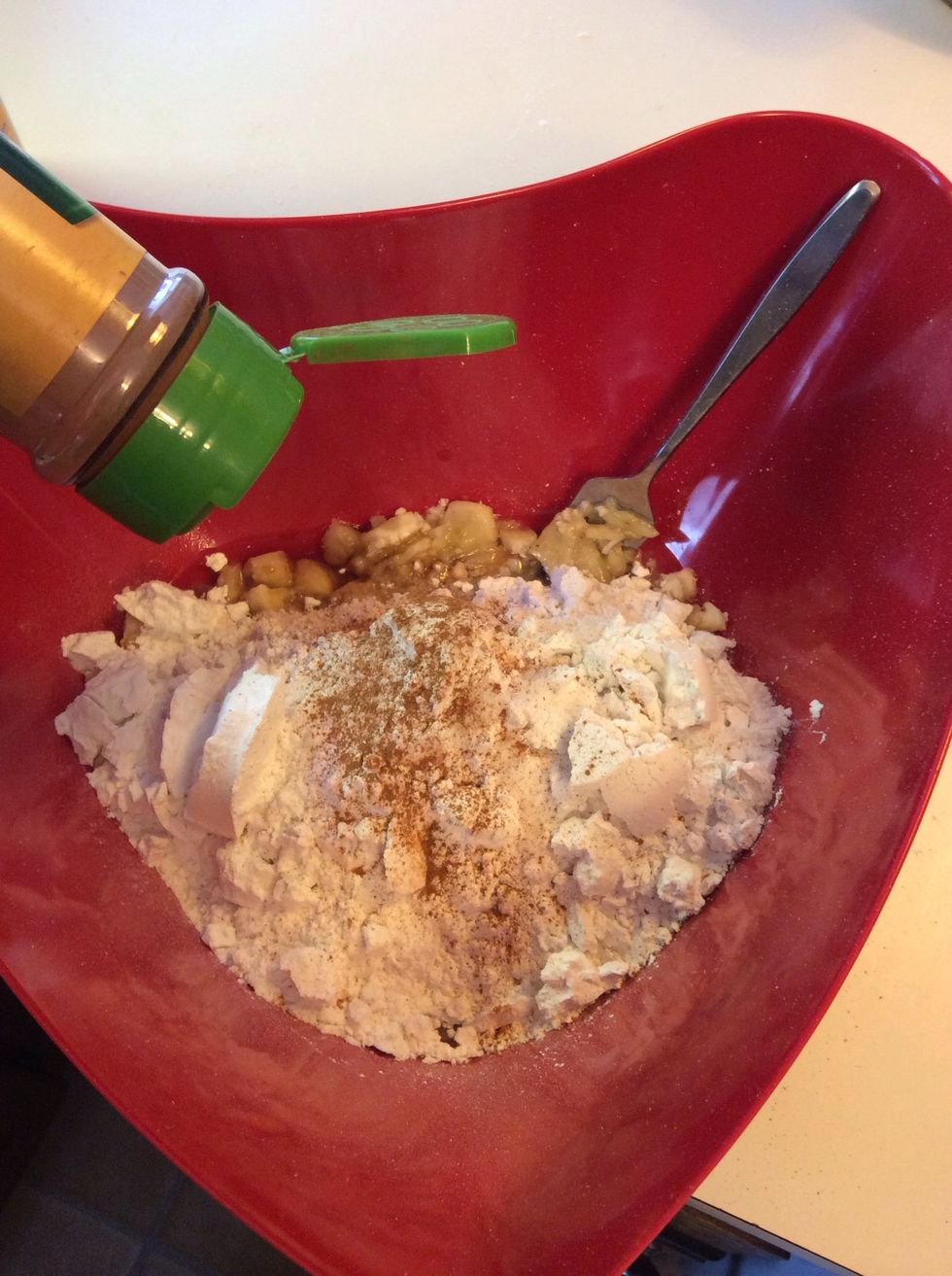 Throw everything else in the mixing bowl. Add a few dashes of cinnamon, nutmeg, extra vanilla or sugar, or just go by the book.
Mix in that curdled soy mixture. It's kinda gross.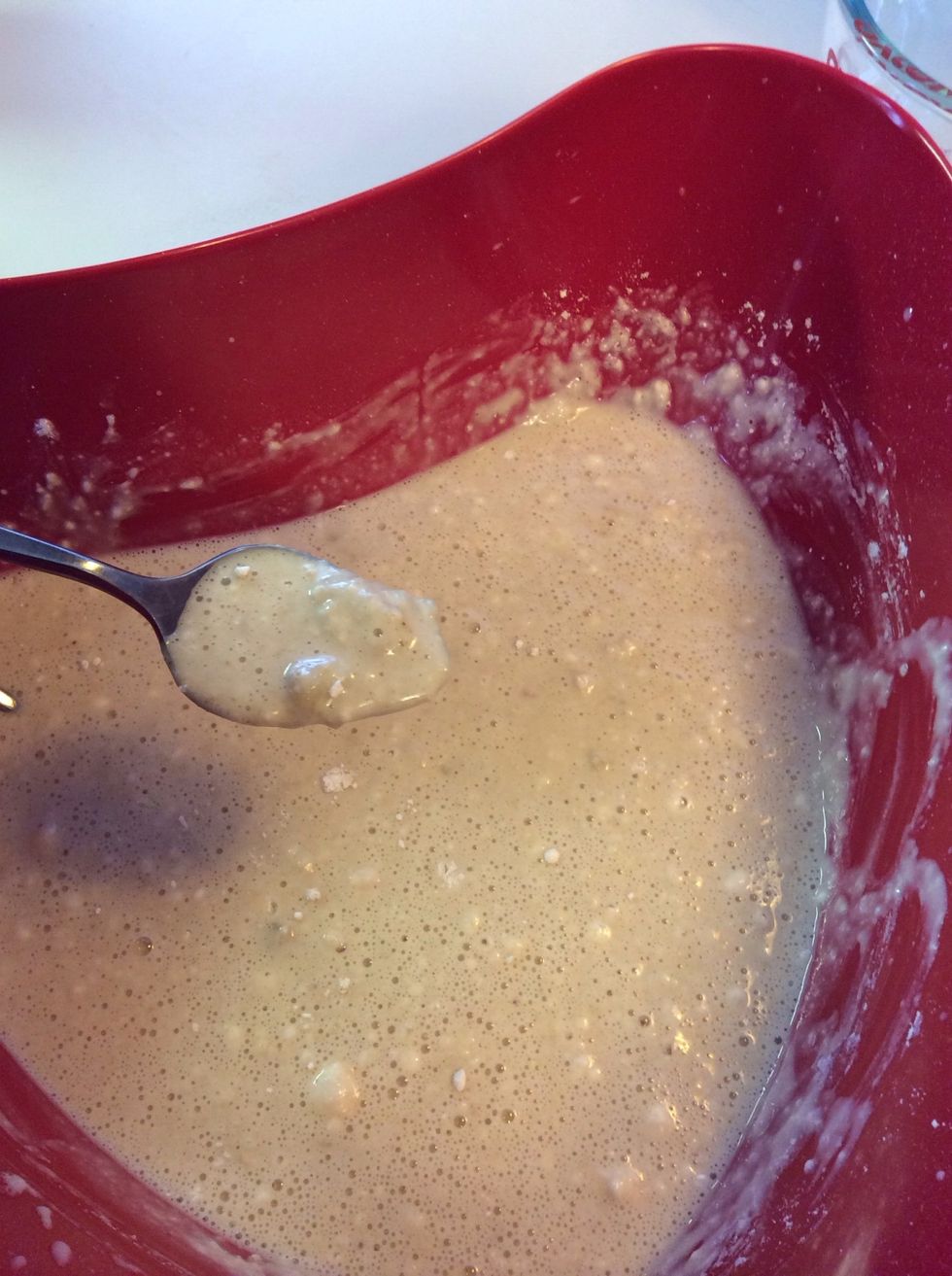 Mix it all up with a fork. Don't over mix! You want some flour chunks. Taste the mix at this point (there's no eggs so have a few tastes). The batter is super good.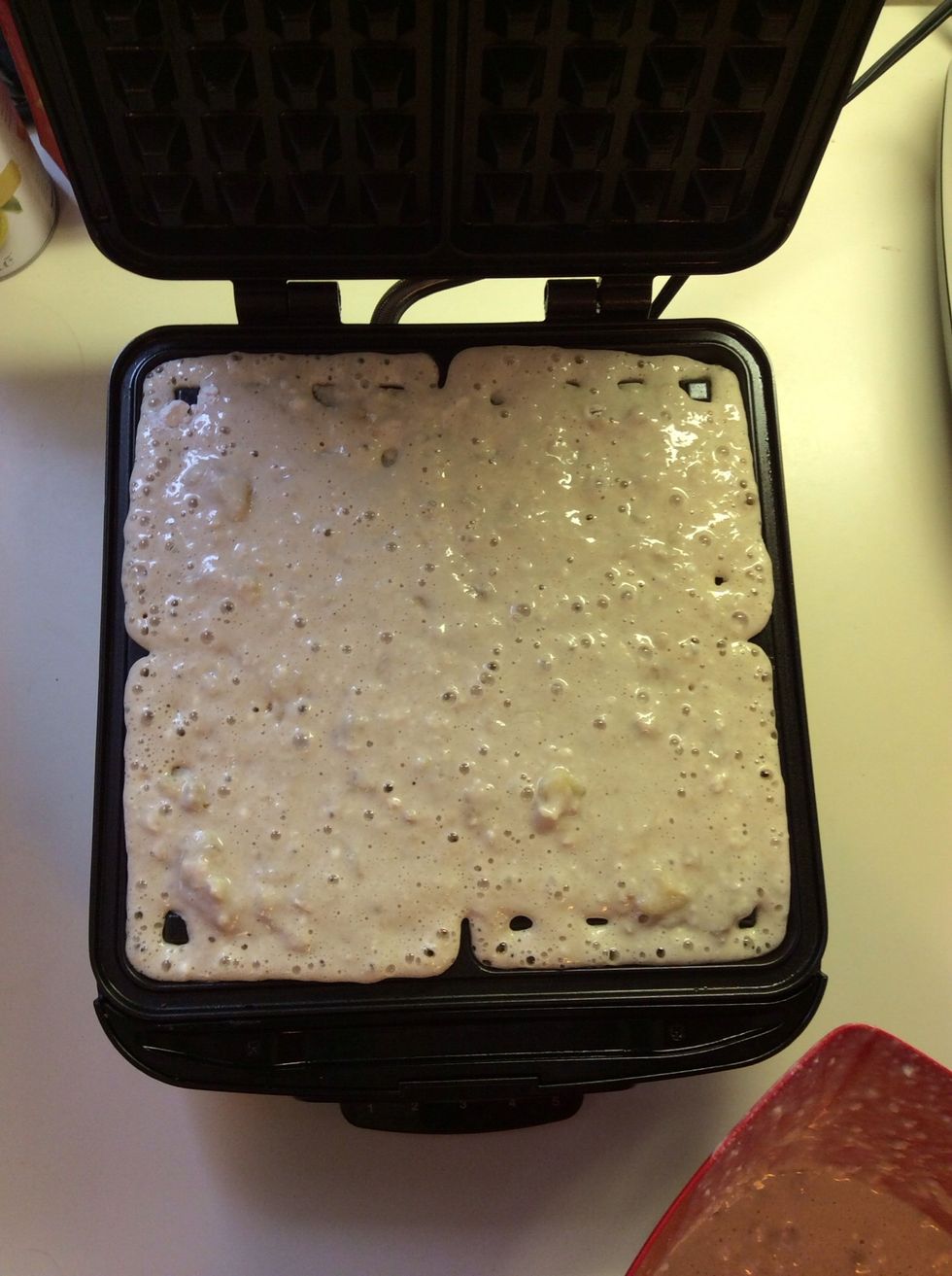 Spray your waffle iron (don't risk the stick) and then pour that chunky mess in there. Distribute evenly.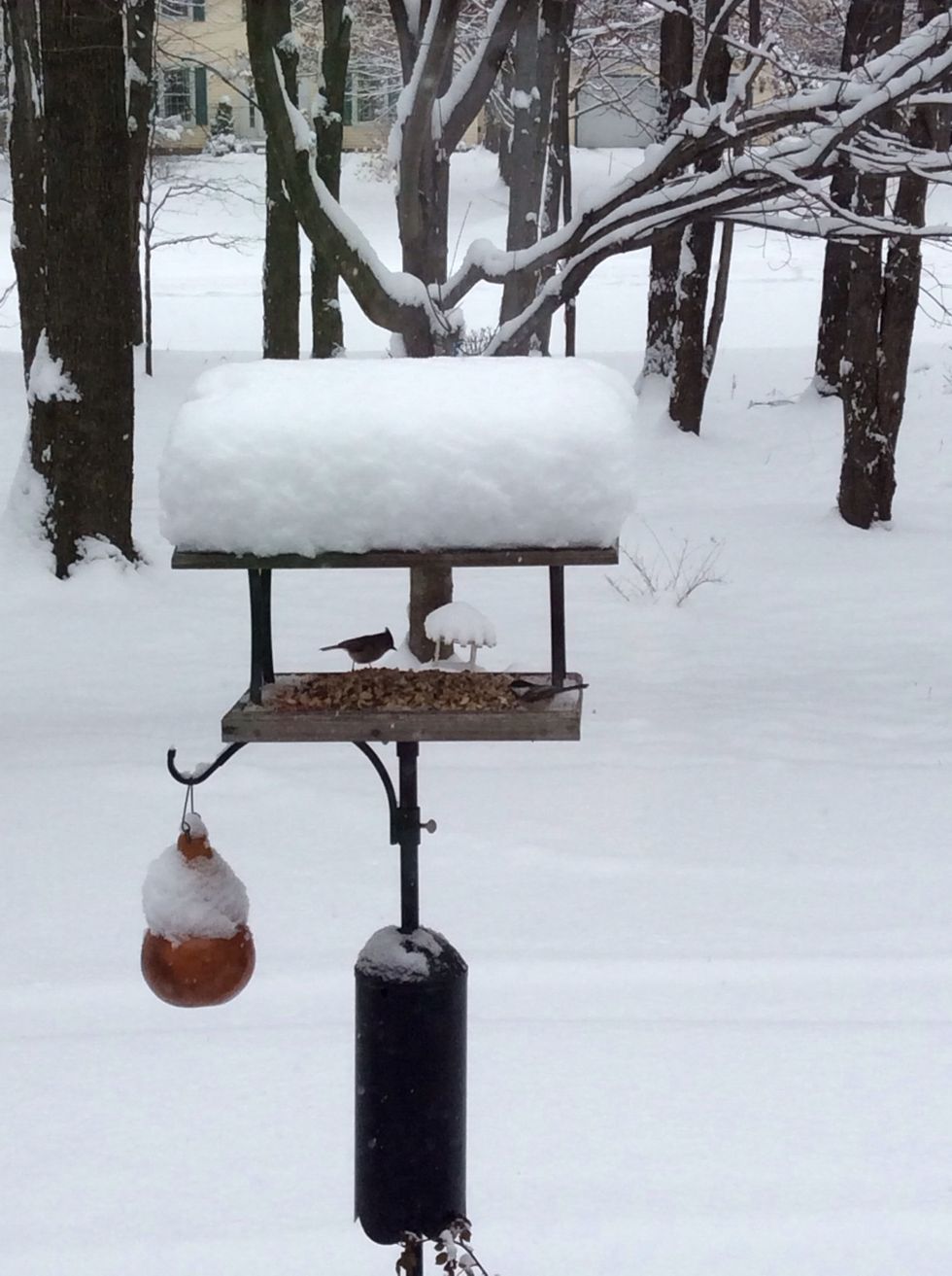 Watch your bird feeder and wait for that waffle iron to beep.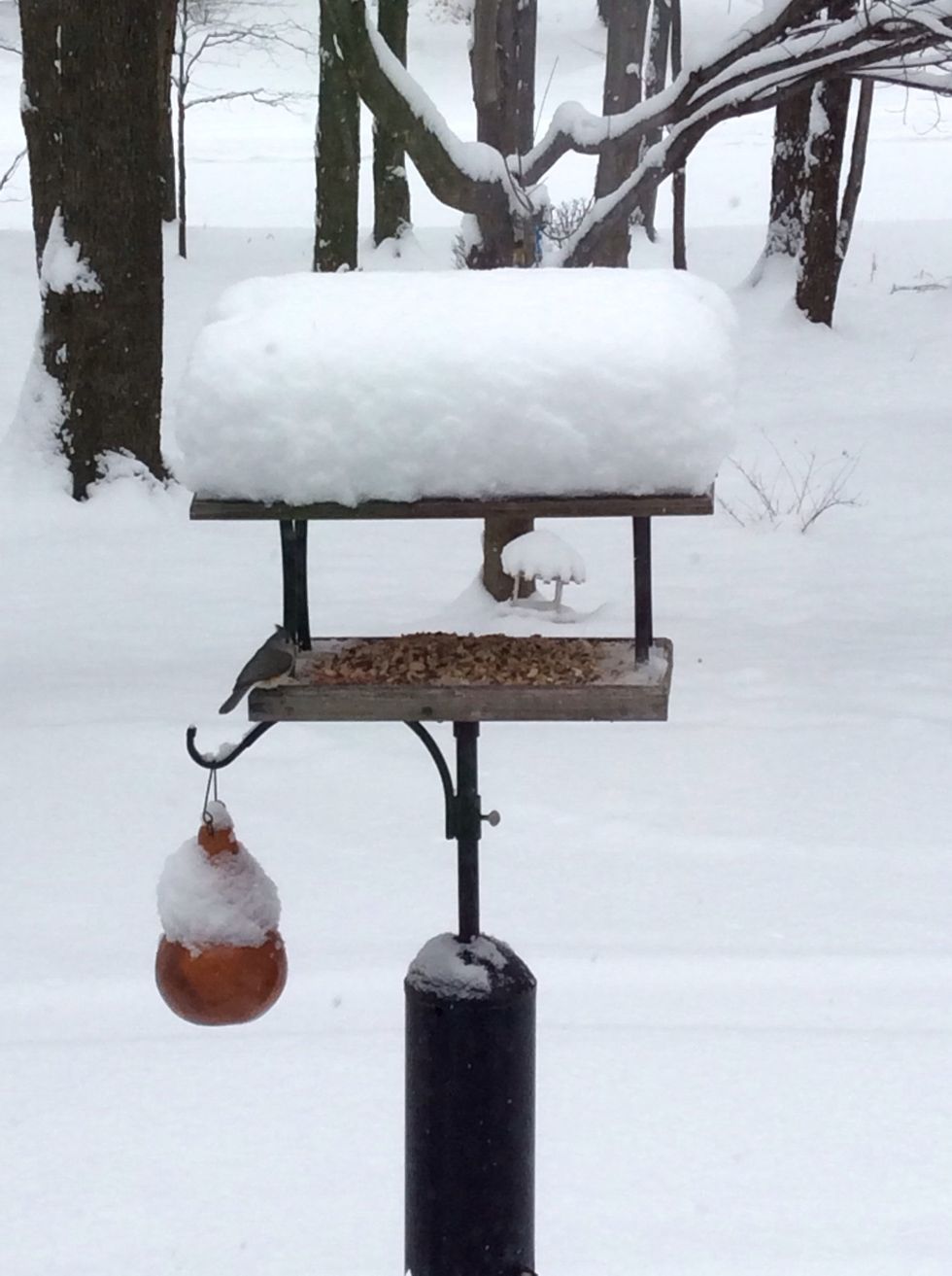 Hi, titmouse.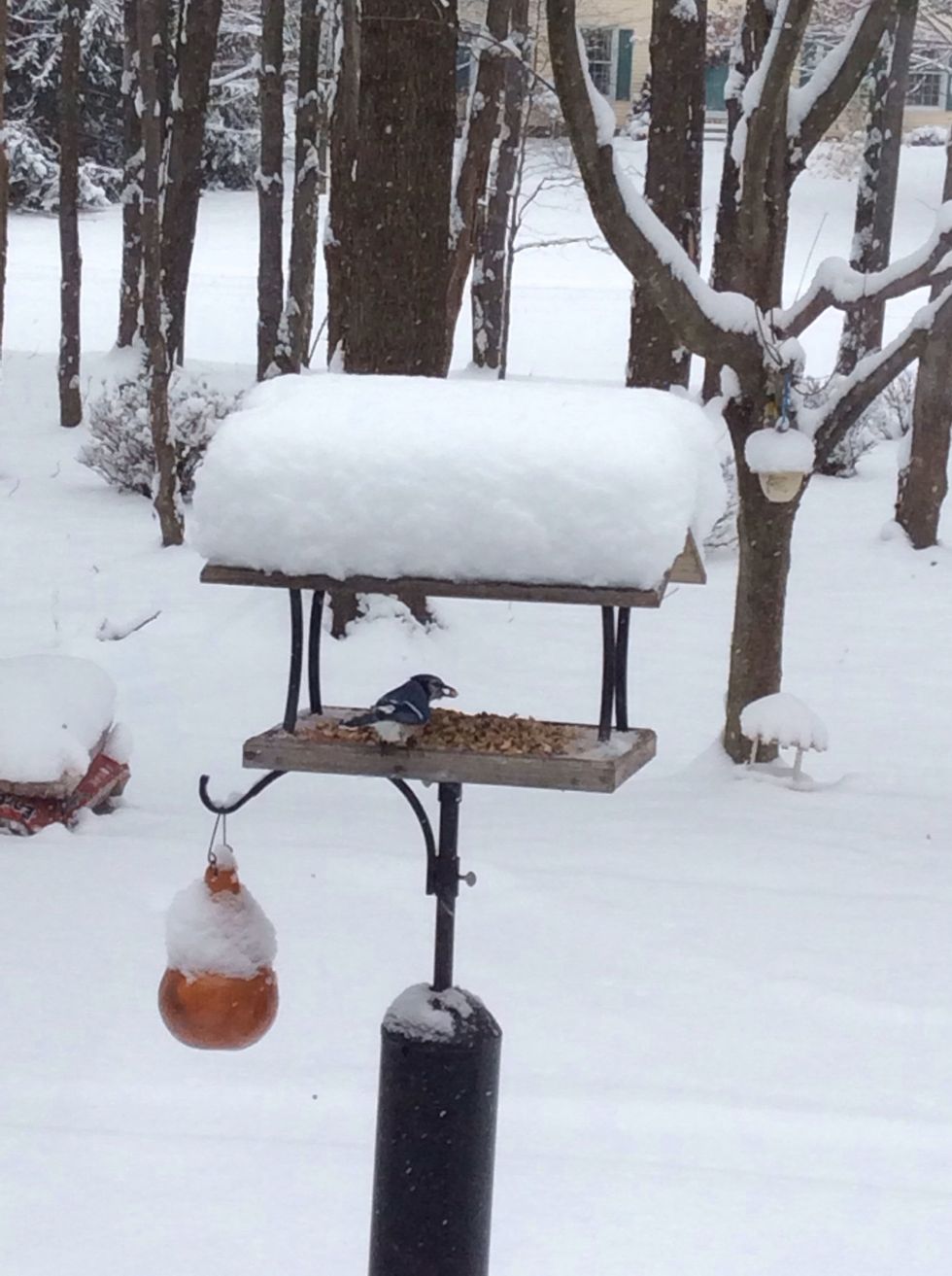 Hey, Jay.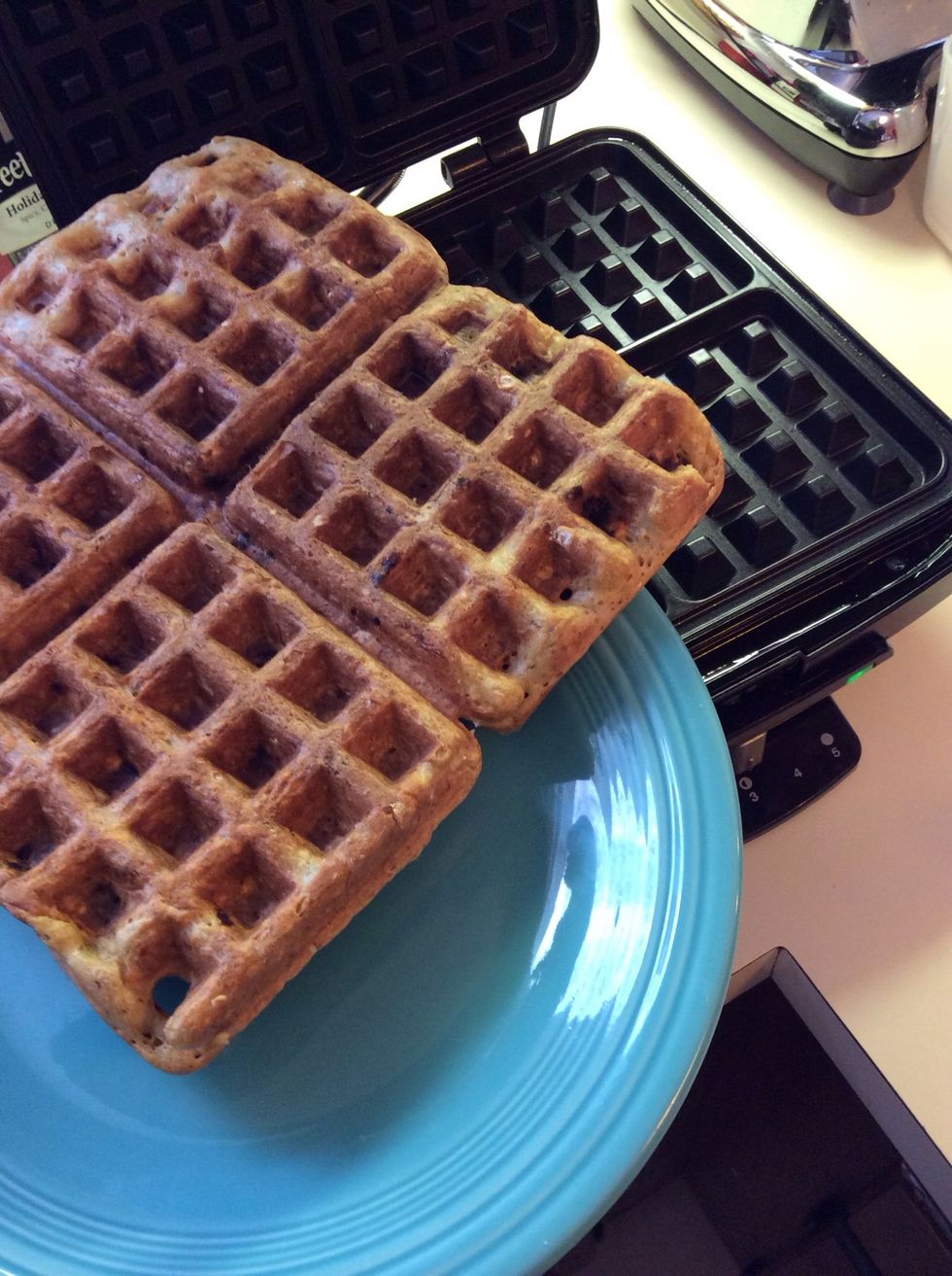 Beep Beep Beep! Those bad boys look way ready!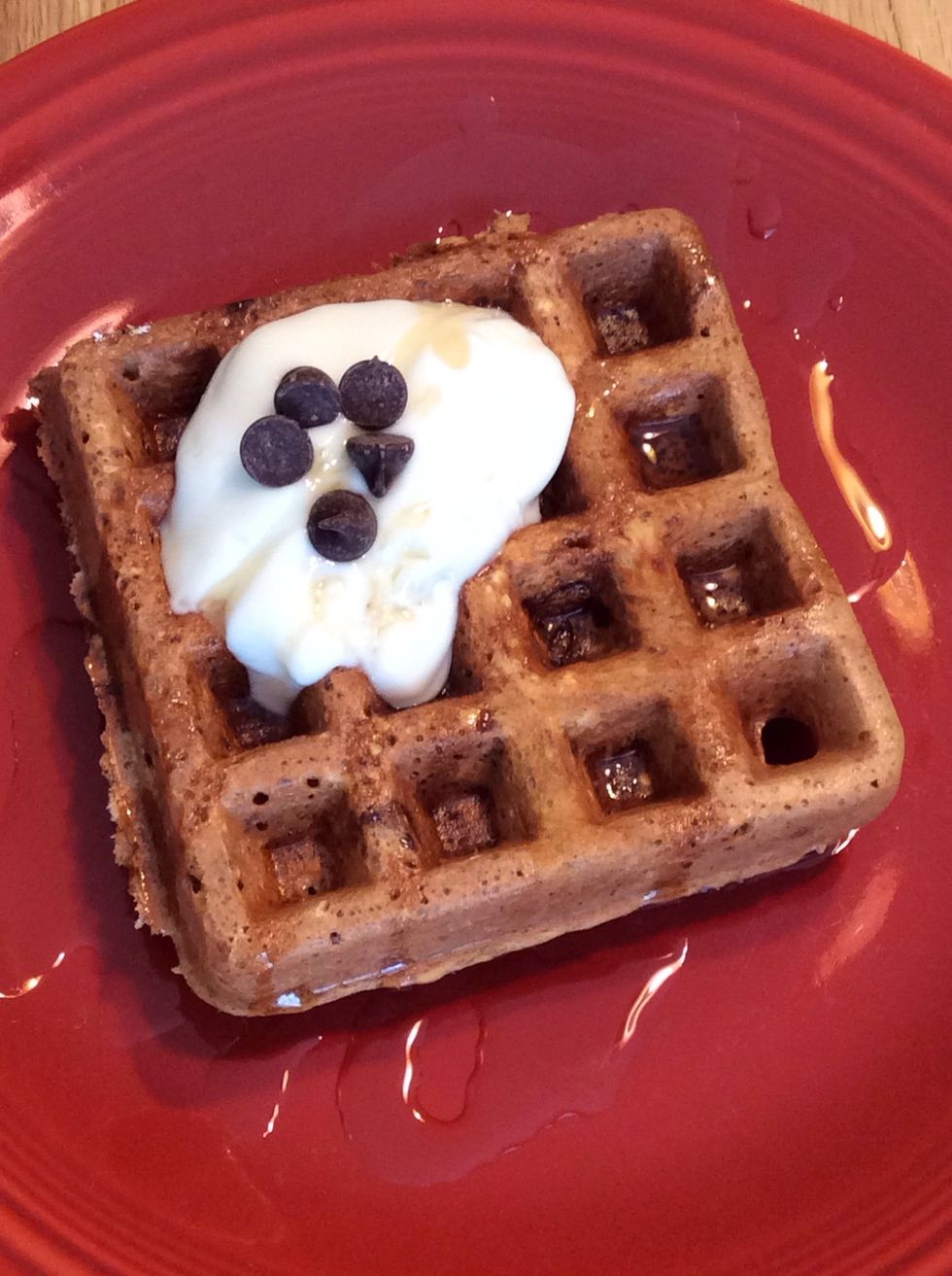 Load 'em up with whatever you like. We went the super non-vegan route of vanilla yogurt and chocolate chips. Don't forget more maple syrup!!
Homemade waffles make people happy.
Homemade waffles make people hopeful.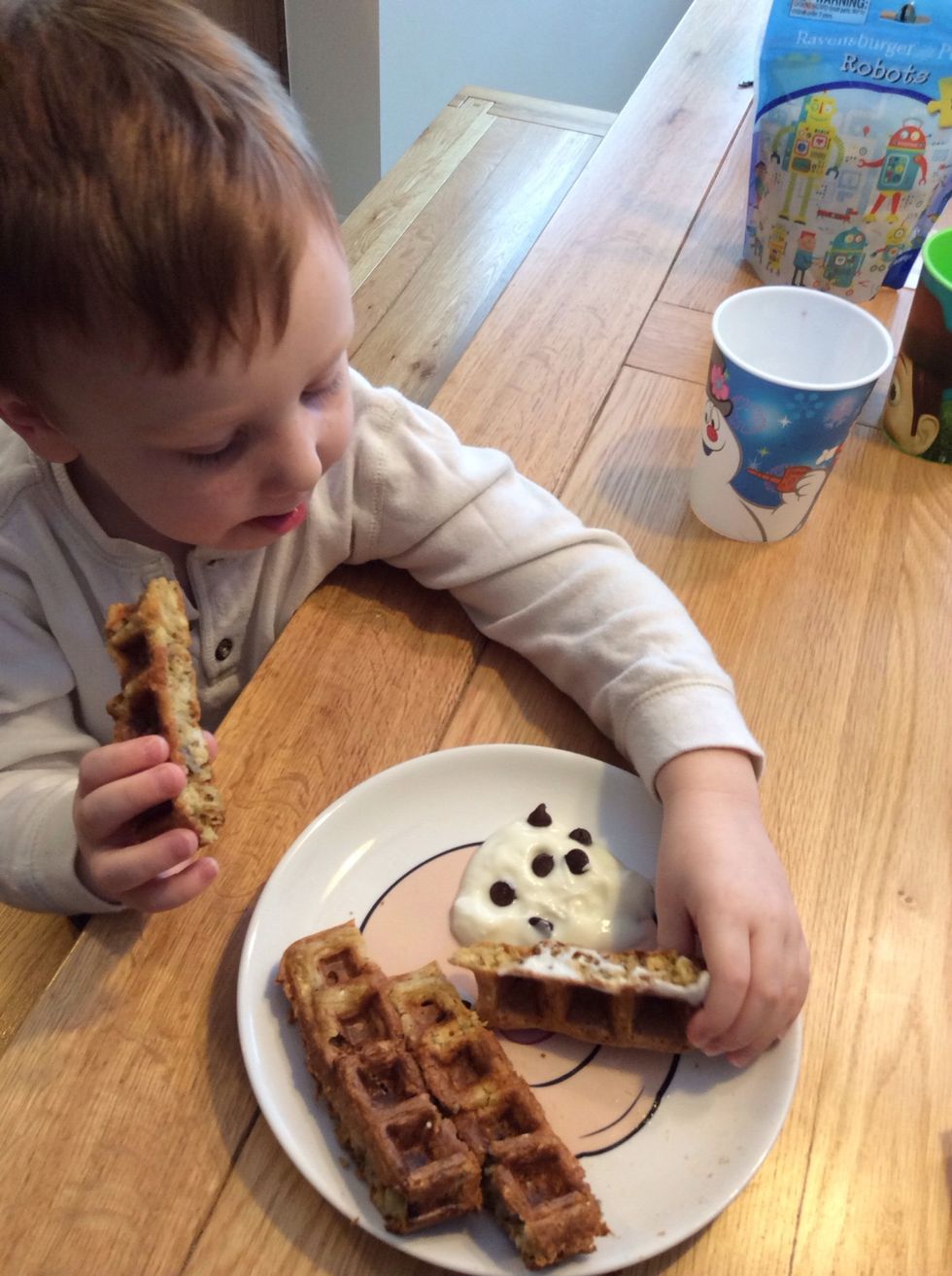 Dig in and enjoy!!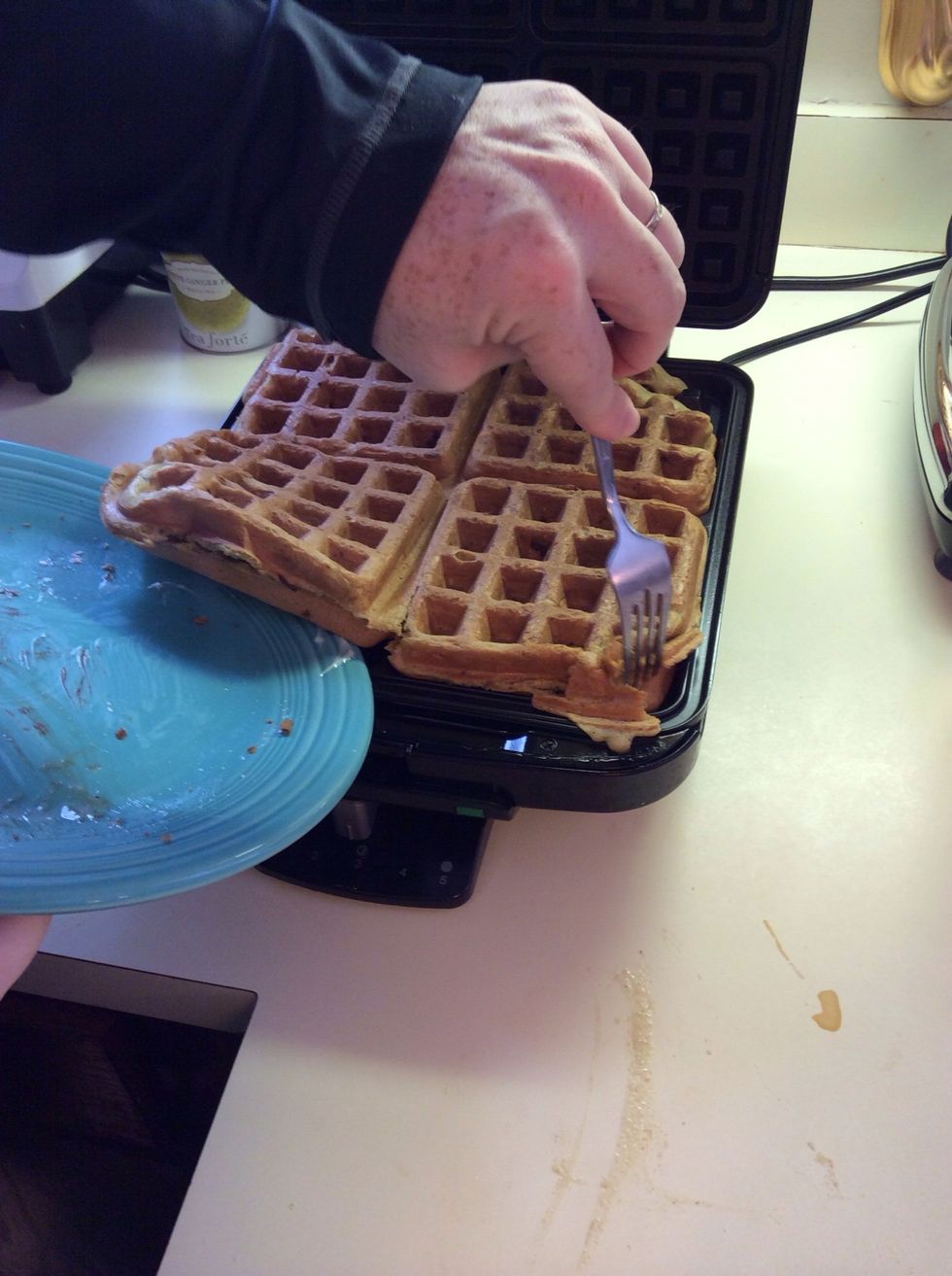 Beep Beep Beep! You didn't forget you had a second batch in, did you?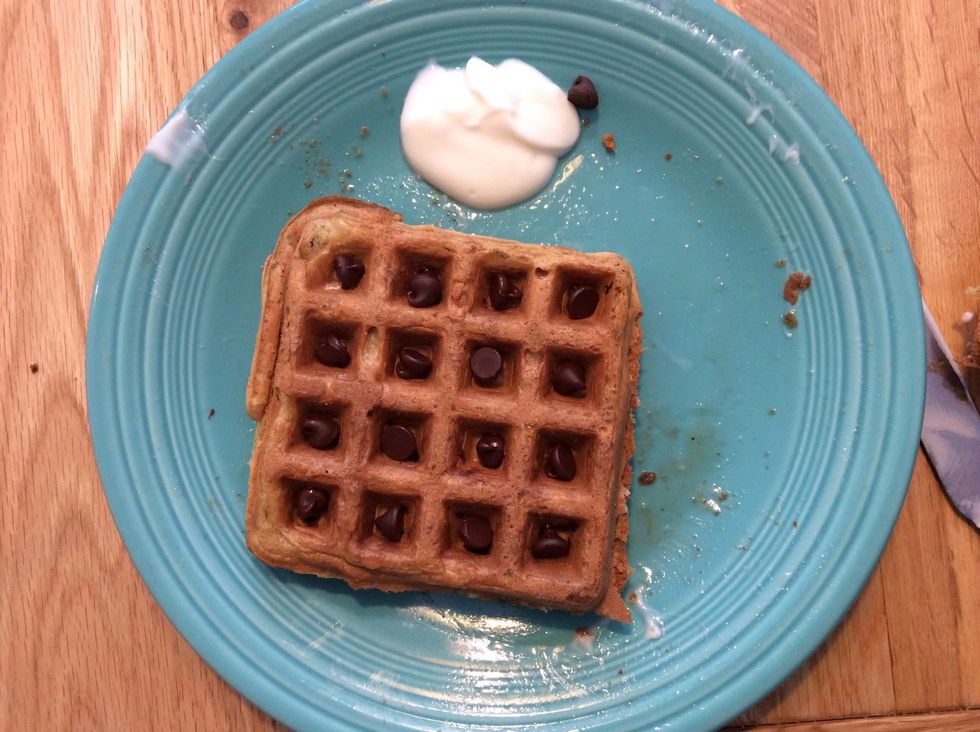 Throw a chocolate chip in each bite and let them melt a bit. You know you want to.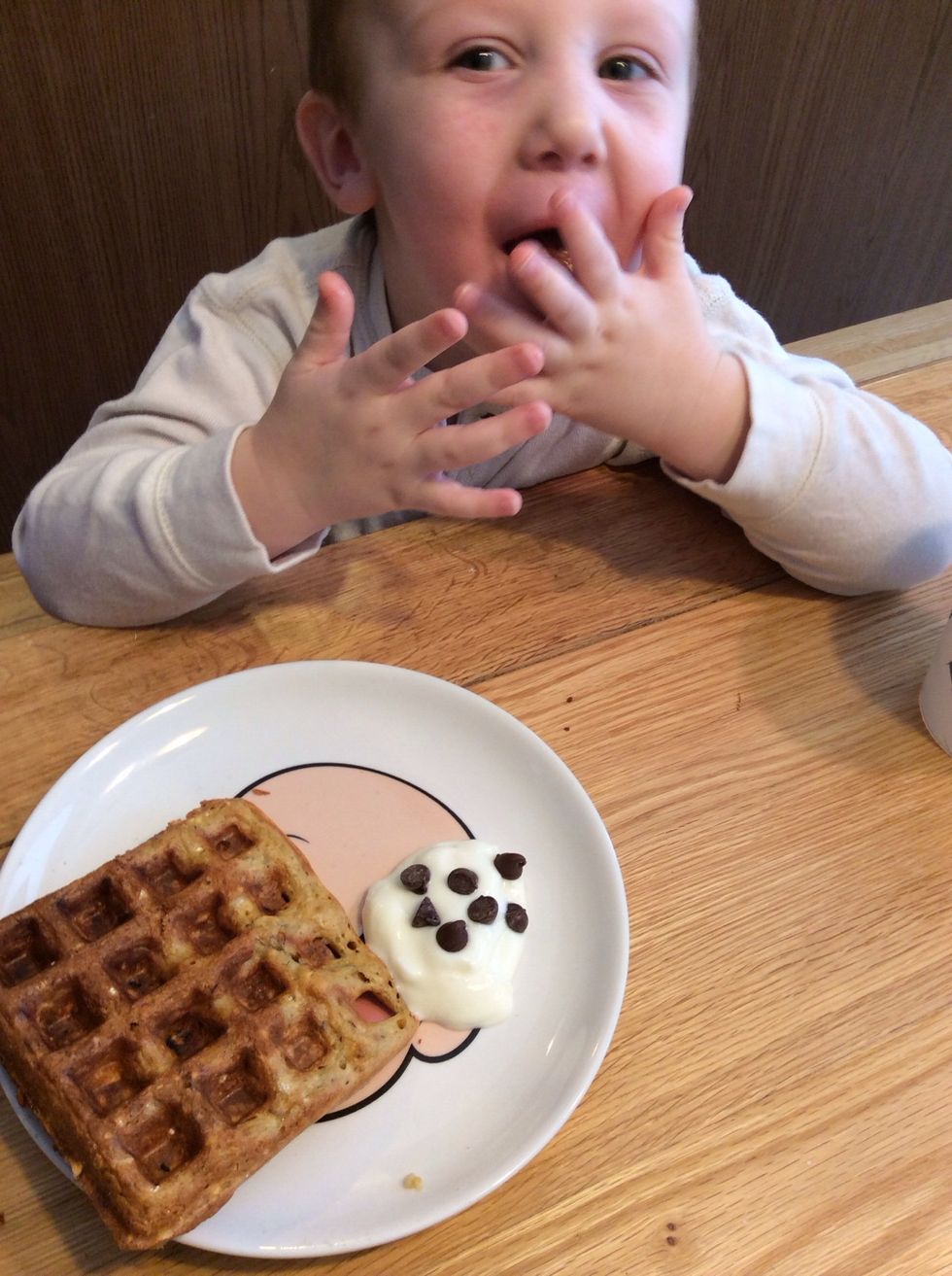 Hopefully you enjoy this delicious breakfast as much as we do. Thanks for viewing!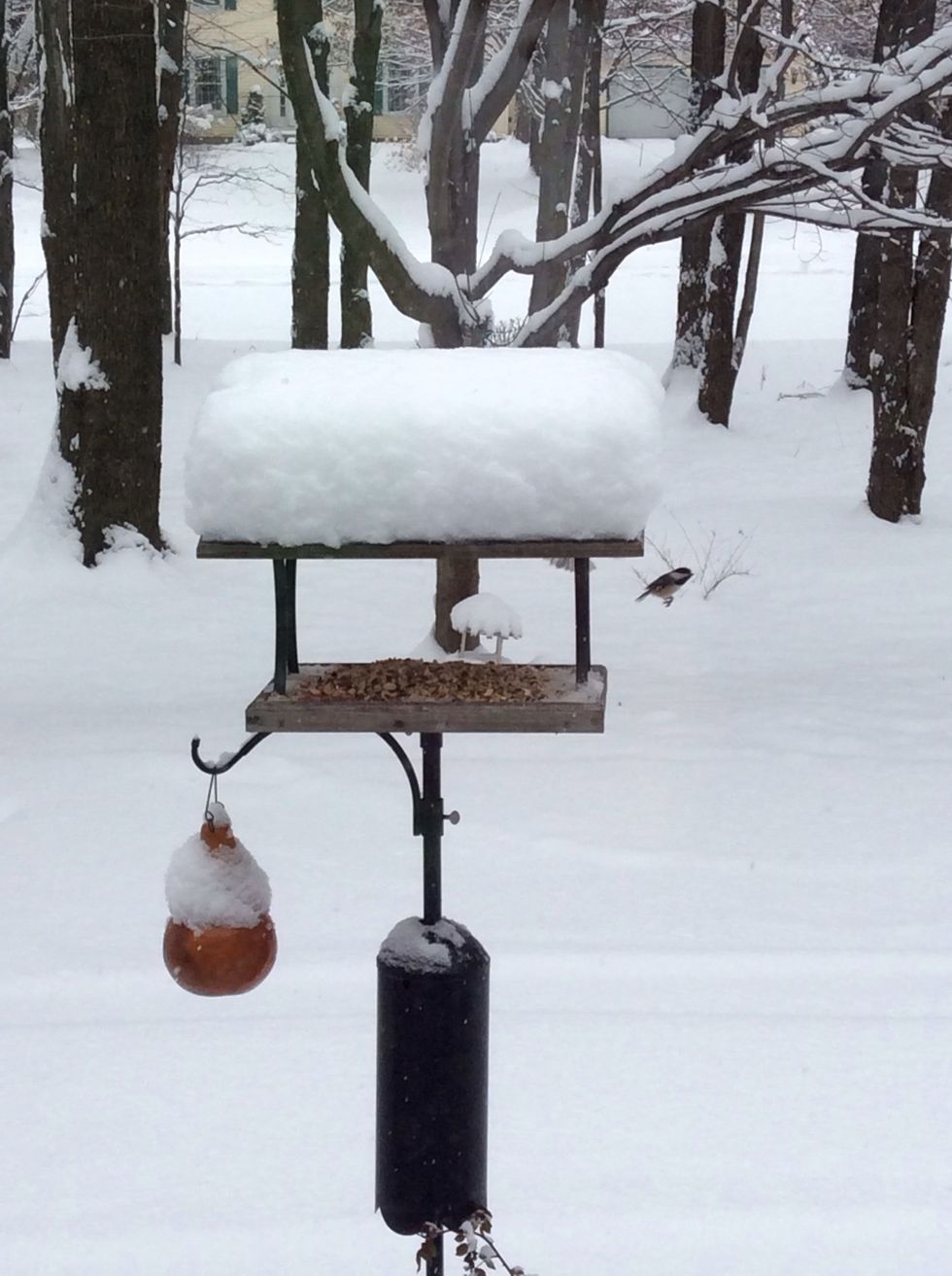 Don't forget to come back!!
Waffle Maker
3/4c Soy Milk
1/4c Water
2.0tsp Apple Cider Vinegar
2.0 Bananas
3.0Tbsp Canola Oil
3.0Tbsp Pure Maple Syrup
1.0tsp Vanilla Extract
1/4c All-Purpose Flour
1.0tsp Baking Powder
1.0tsp Baking Soda
1/2tsp Salt
1.0 Nonstick Cooking Spray
1.0pch Cinnamon