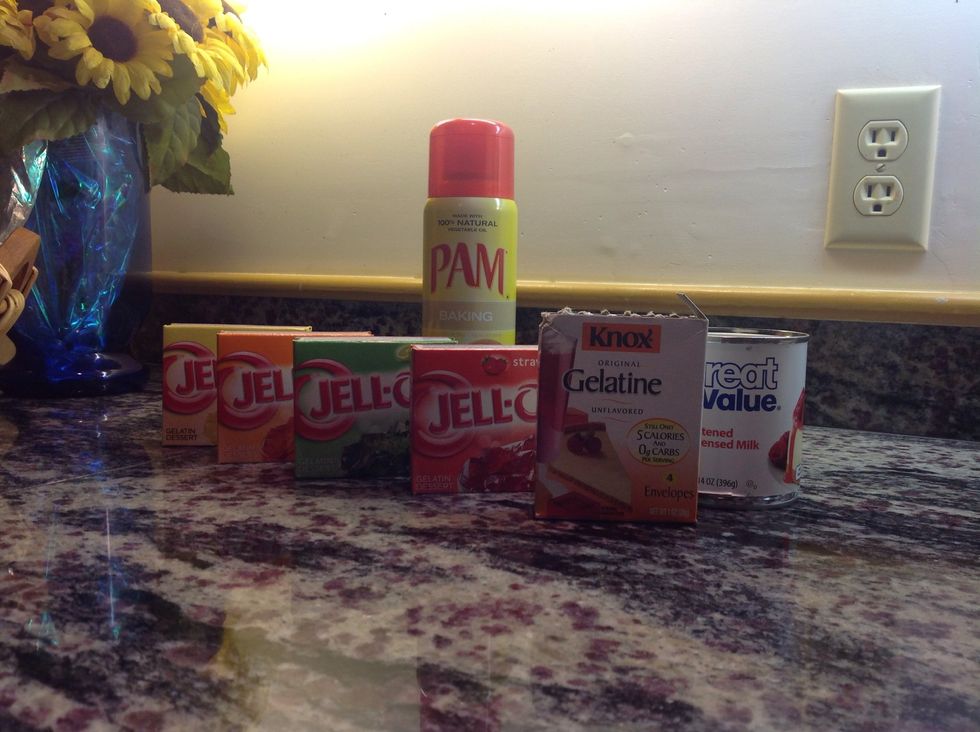 Ingredients: Four 3 oz. packages of different flavored jello, two envelope Knox unflavored gelatin, 14 oz. can of sweetened condensed milk, water, and baking spray.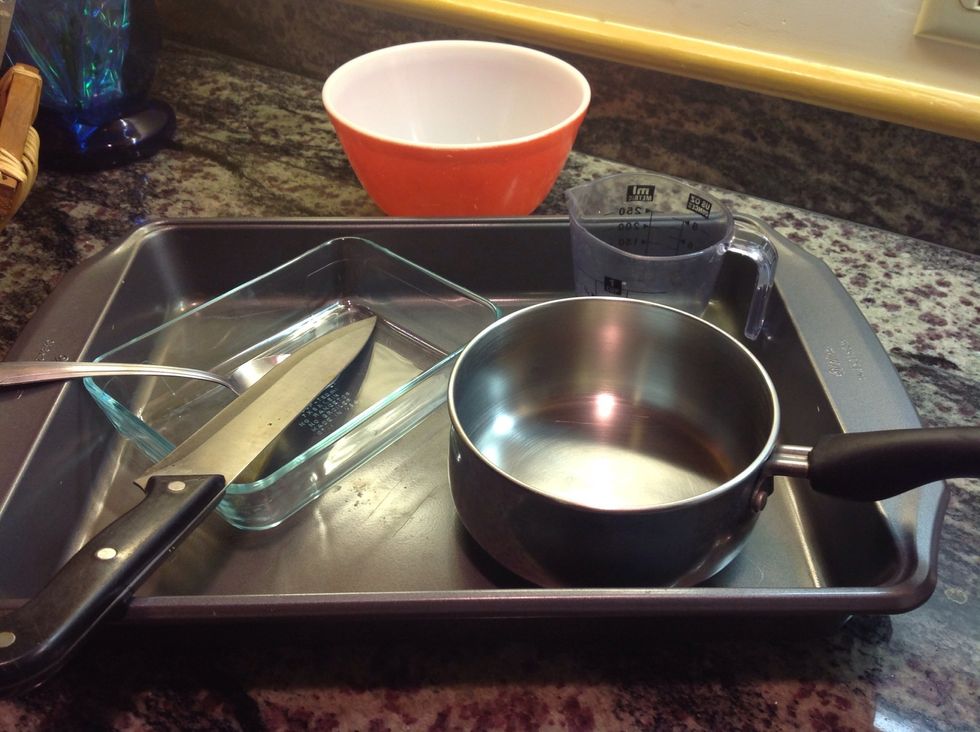 Supplies: Knife, pot, spoon, mixing bowl, measuring cup, four containers (can be lunch boxes or anything that can hold the jello), and a large baking pan.
Have a pot boiling three cups of water while you coat the containers with cooking spray.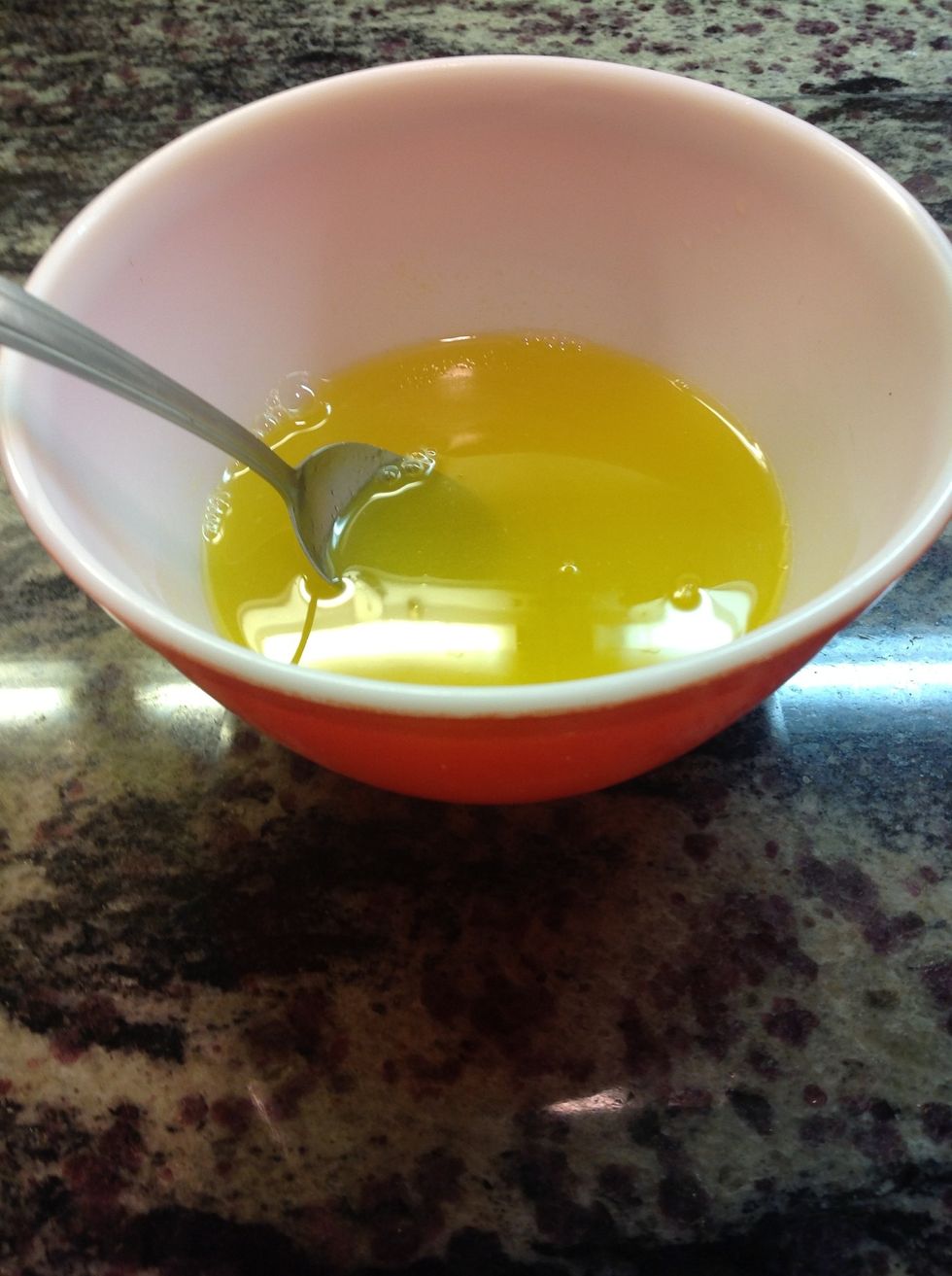 Measure three fourths cup of boiling water and our into a bowl with the jello, then mix for about two minutes or until it is fully dissolved. Repeat process for all four jello mixtures.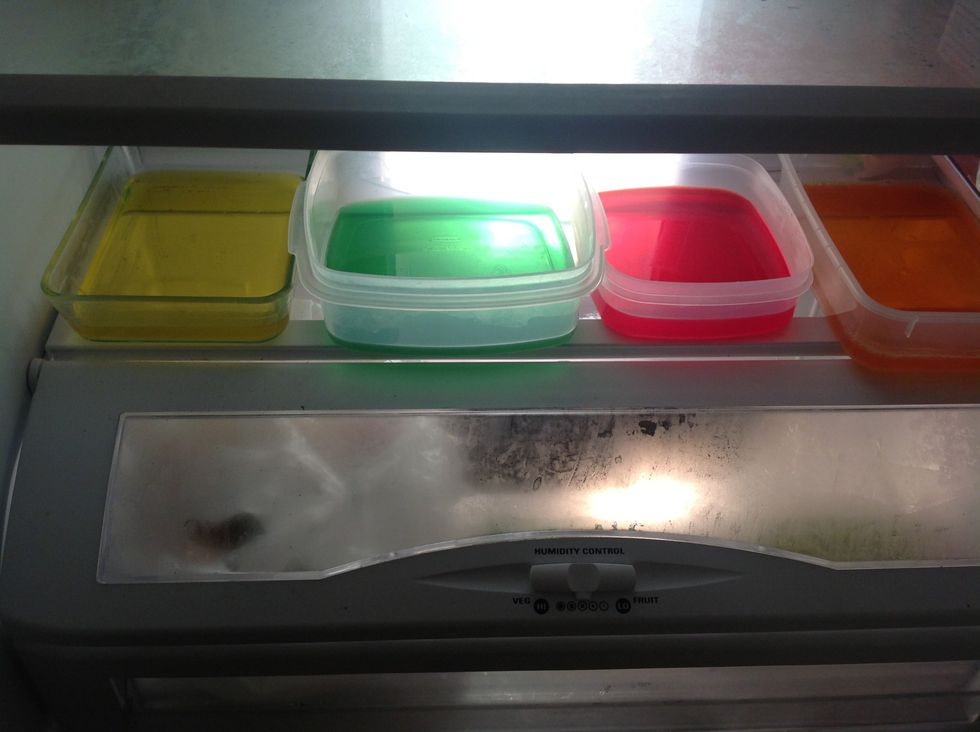 Pour the jello mixture into the containers and put in fridge for about two hours.
About five minutes before the two hours are up, have a pot boiling one and a half cup of water and a half cup of cold water.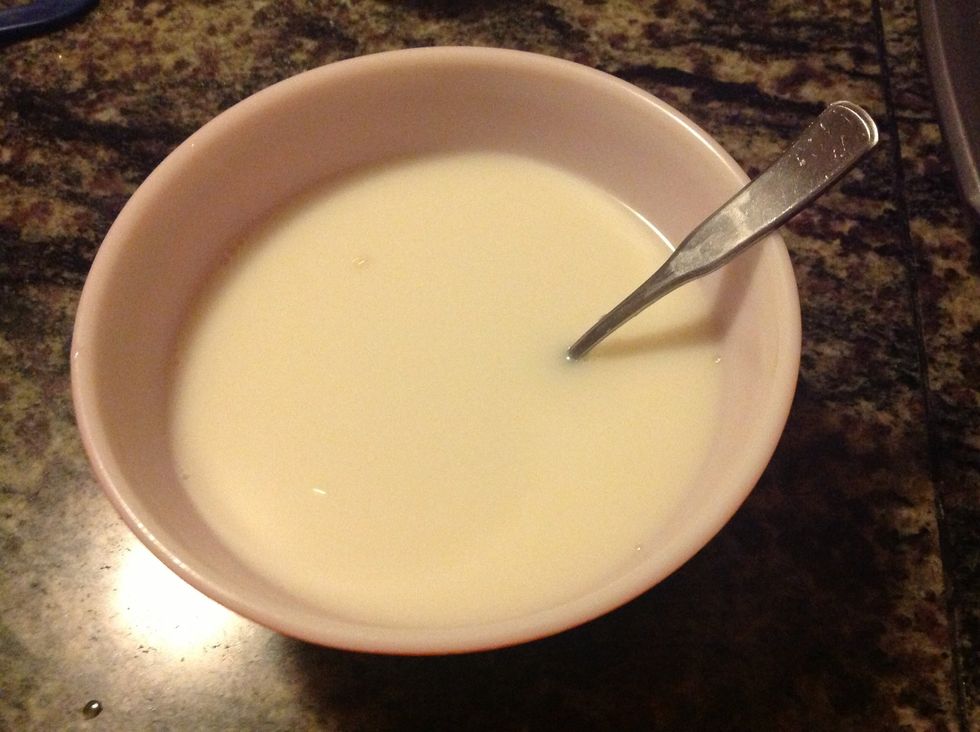 Pour two envelopes of unflavored gelatin and a half cup of cold water into the mixing bowl. Let it sit for a minute, then add 1 1/2 cup of boiling water along with the condensed milk. Stir well.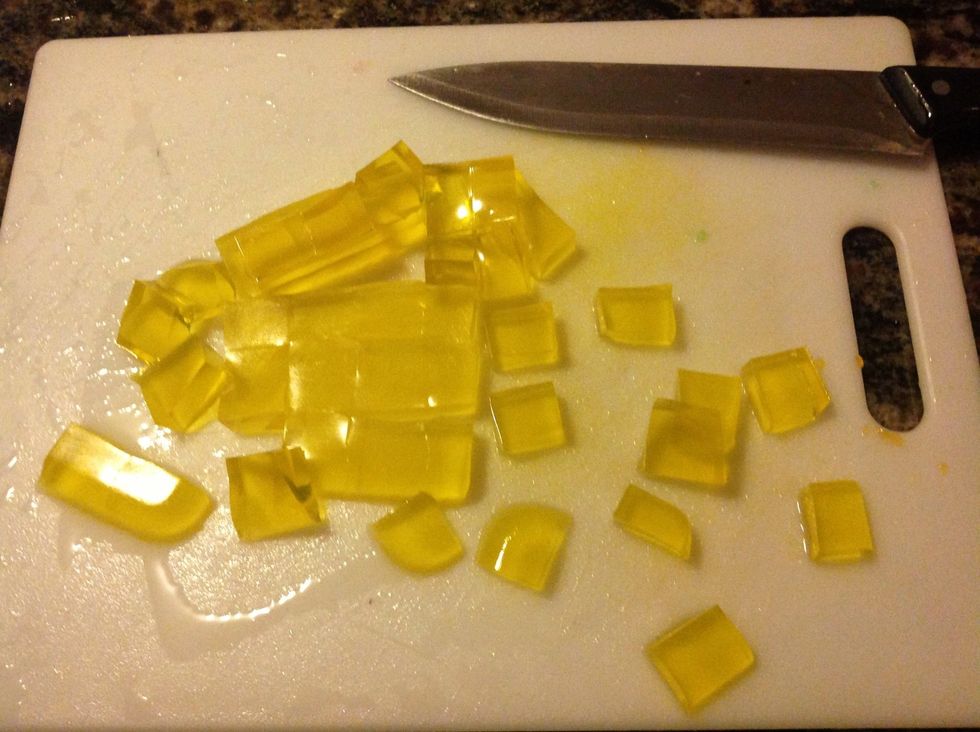 Let the milk mixture cool while you take out the jello from the fridge and cut them into cubes of any size desired.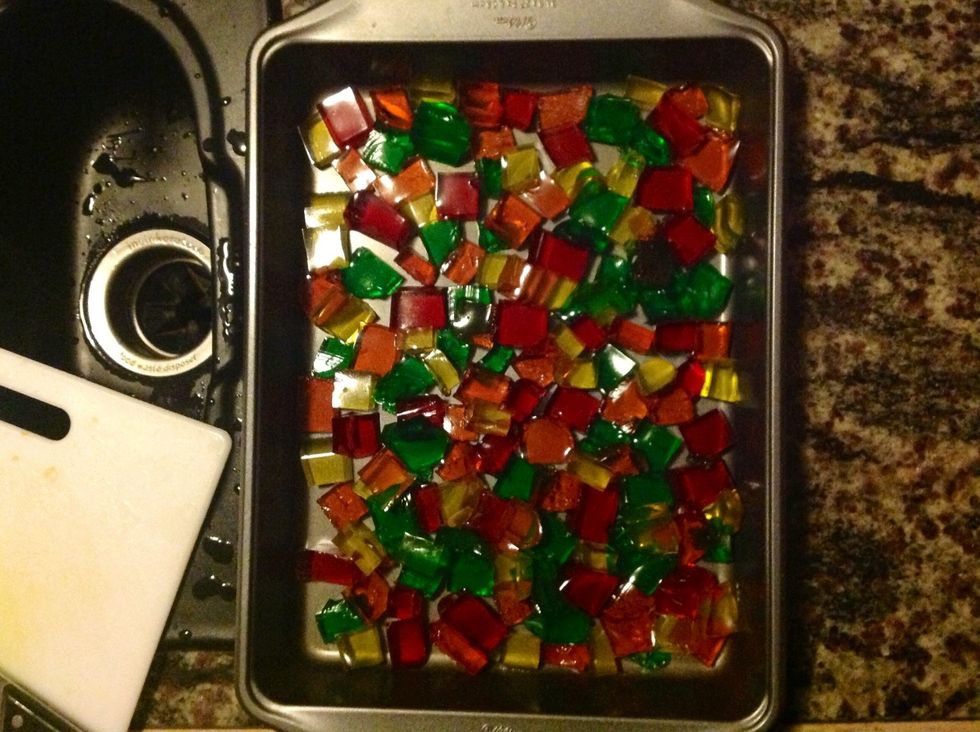 Scatter the cubed jello in a pan coated with cooking spray. There is no particular way to scatter the jello, so you can have fun with this part.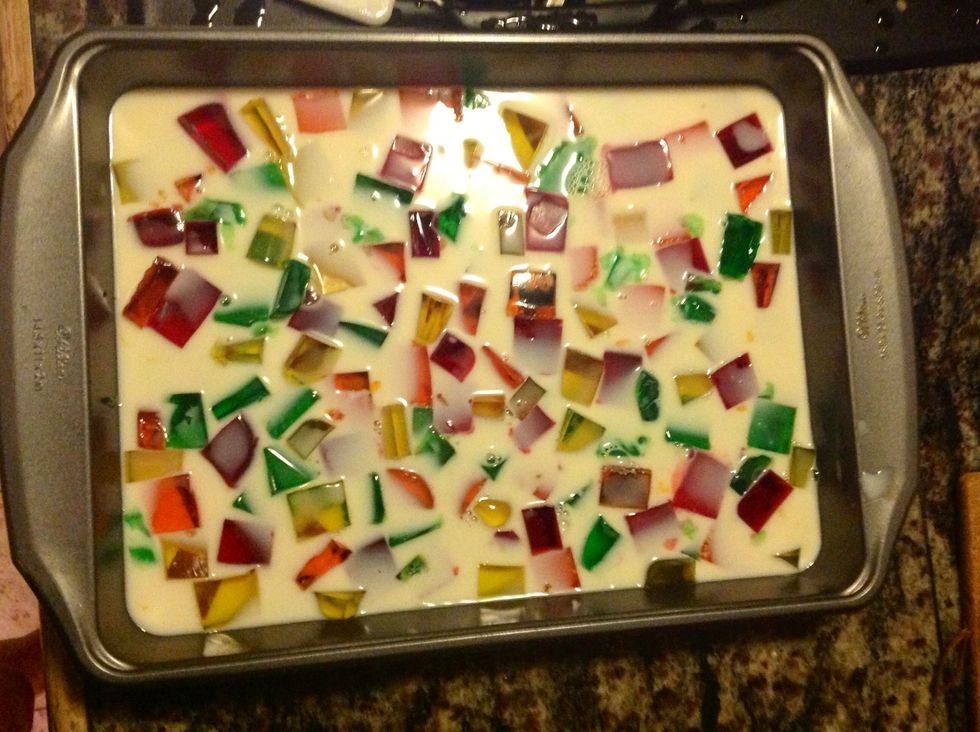 Pour the condensed milk mixture over the cubed jello. You can move the jello around to create the mosaic desired.
Place tray in fridge for two hours or until it becomes firm.
Take out the tray from the fridge and slice the jello into squares or any shape desired. Mine turned out to be a little thin due to the size of my pan, but it is still yummy!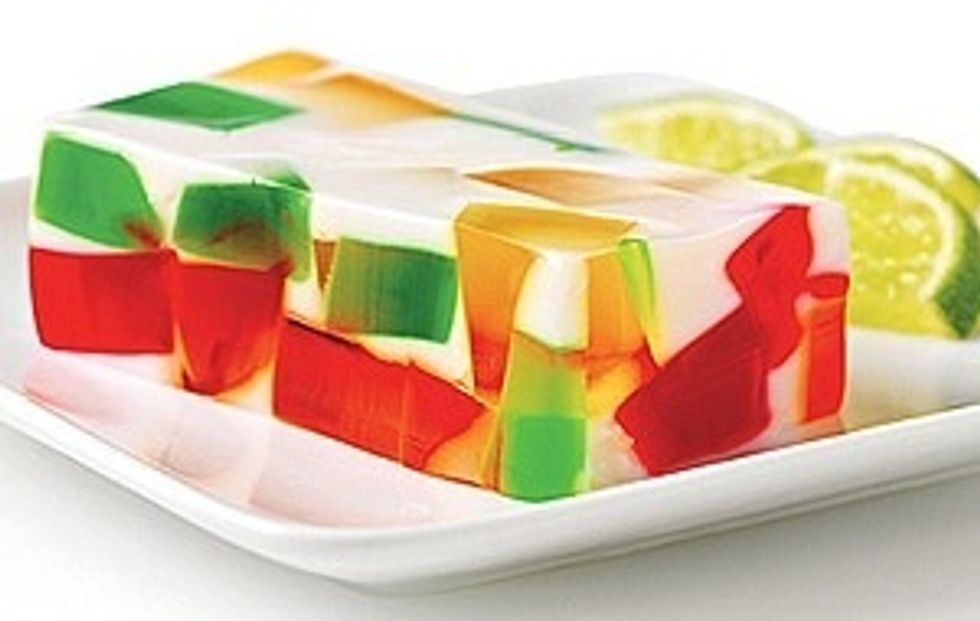 And we're done!
Lemon jello
Strawberry jello
Lime jello
Orange jello
Unflavored gelatin
14 ounce can of sweetened condensed milk
Water
Baking spray