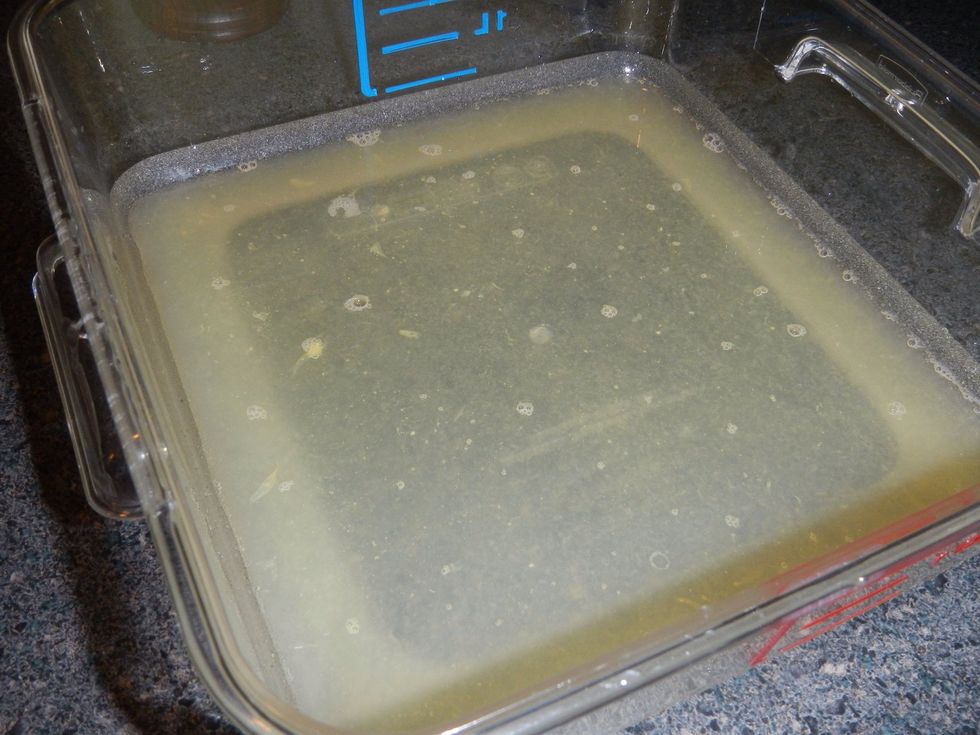 Squeeze lemons, remove seeds if they escape the juicer!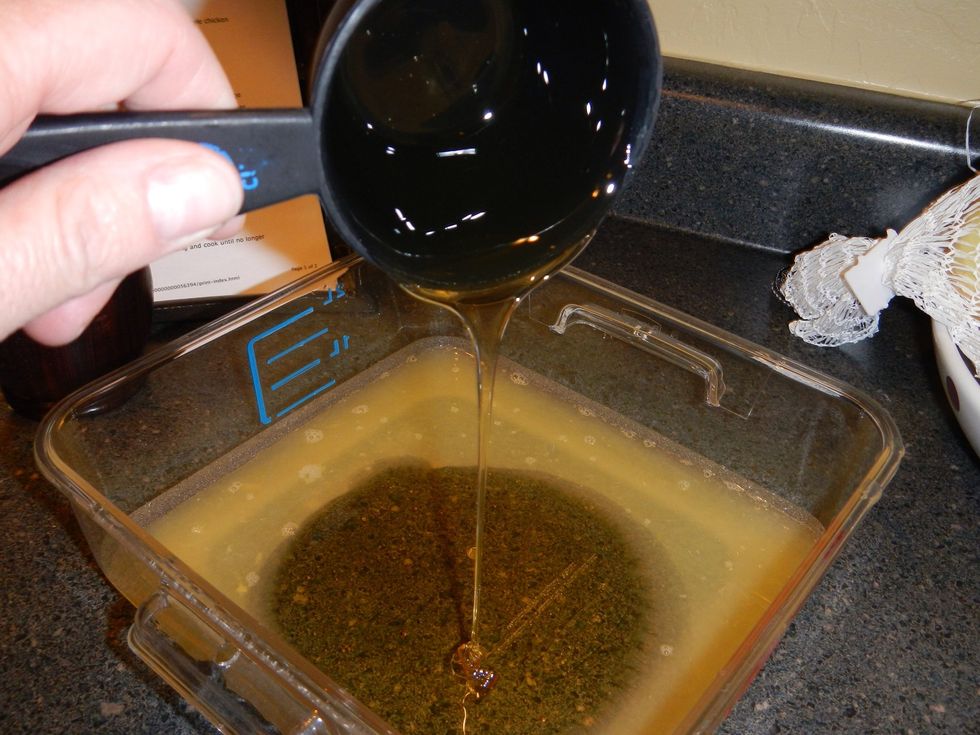 Spray your measuring cup with a little cooking spray before measuring the honey...it will slide right out and not stick to the cup!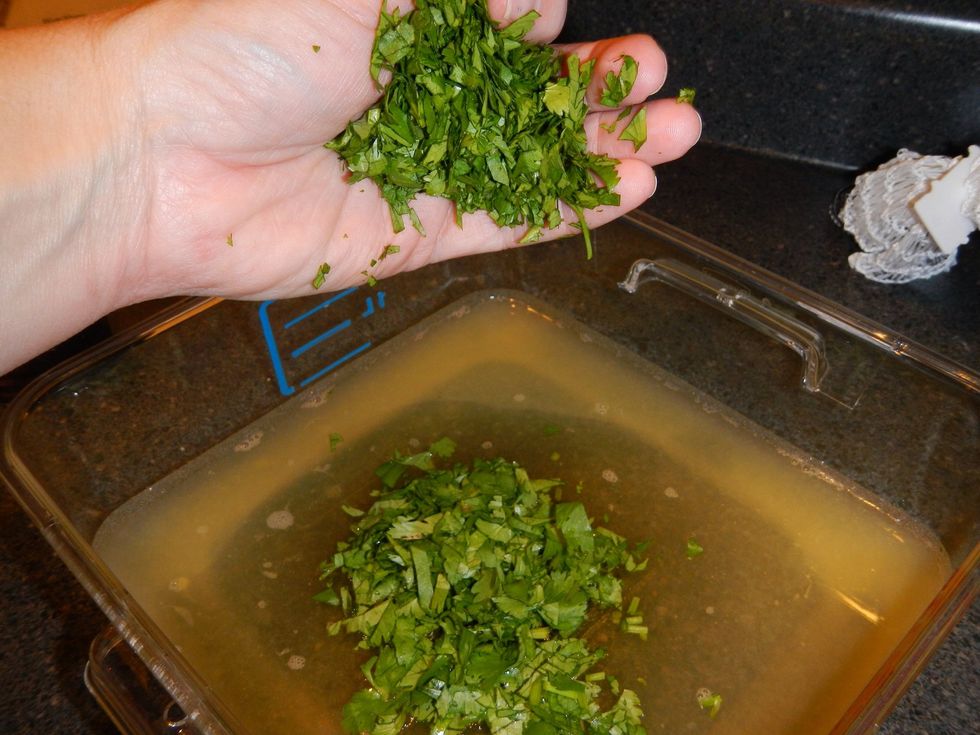 Chop the cilantro and add directly to the marinade.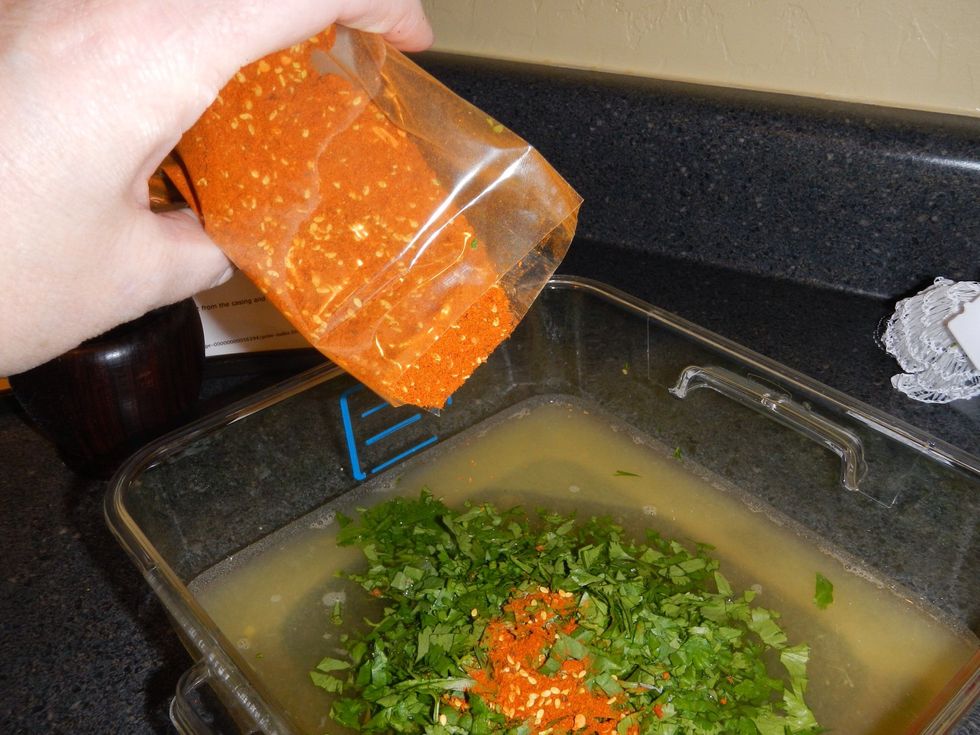 Add your spices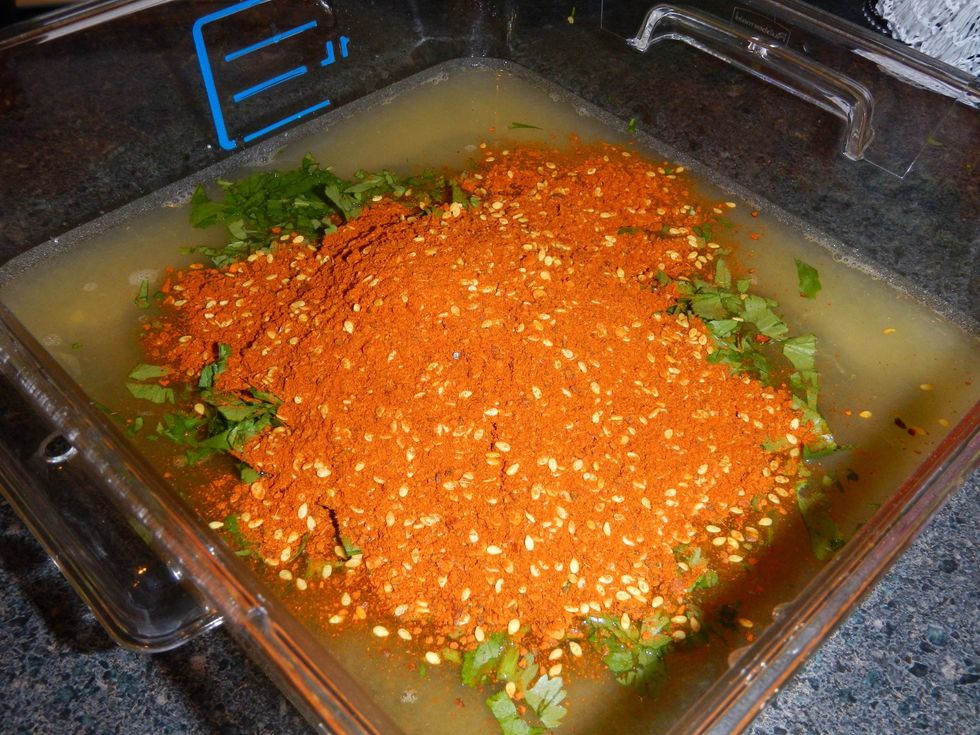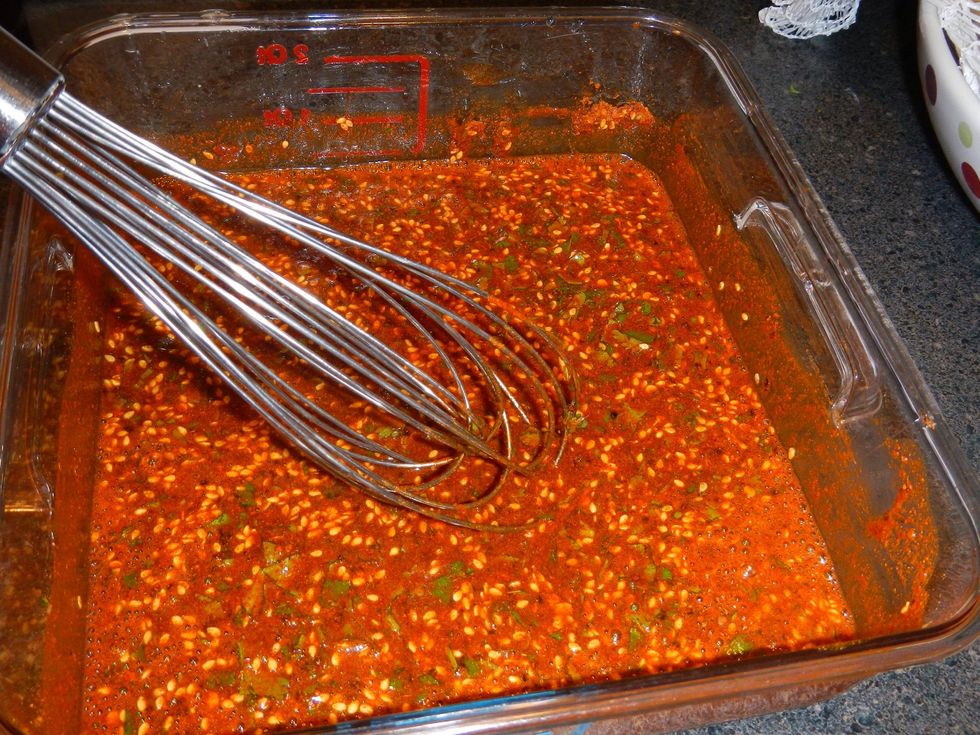 Whisk to incorporate all the ingredients in your marinade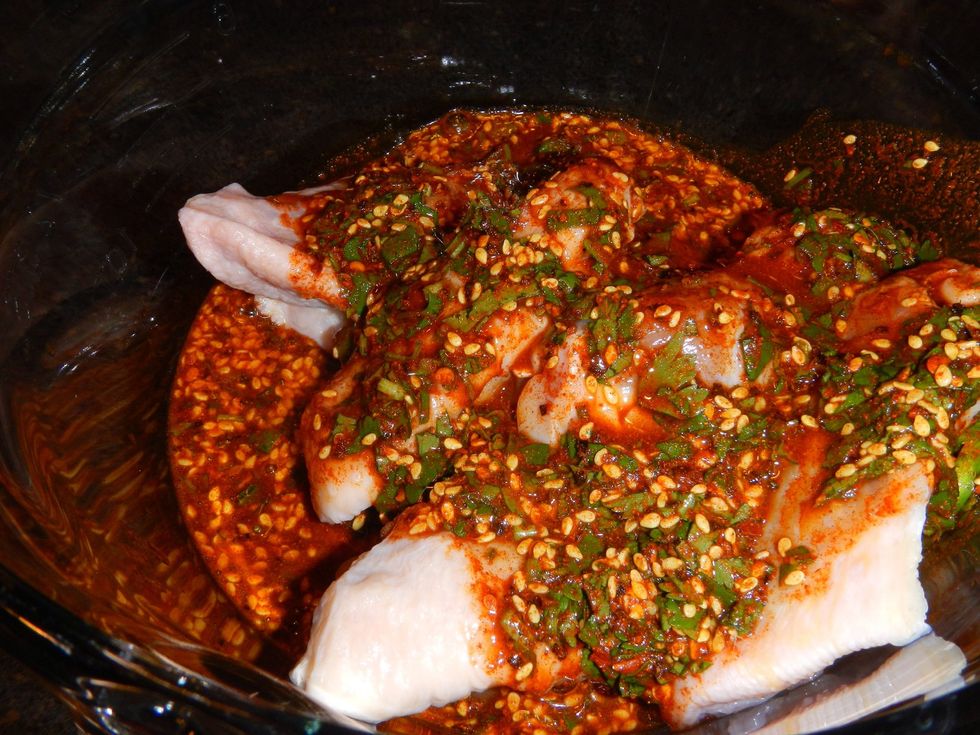 Pour marinade over your chicken pieces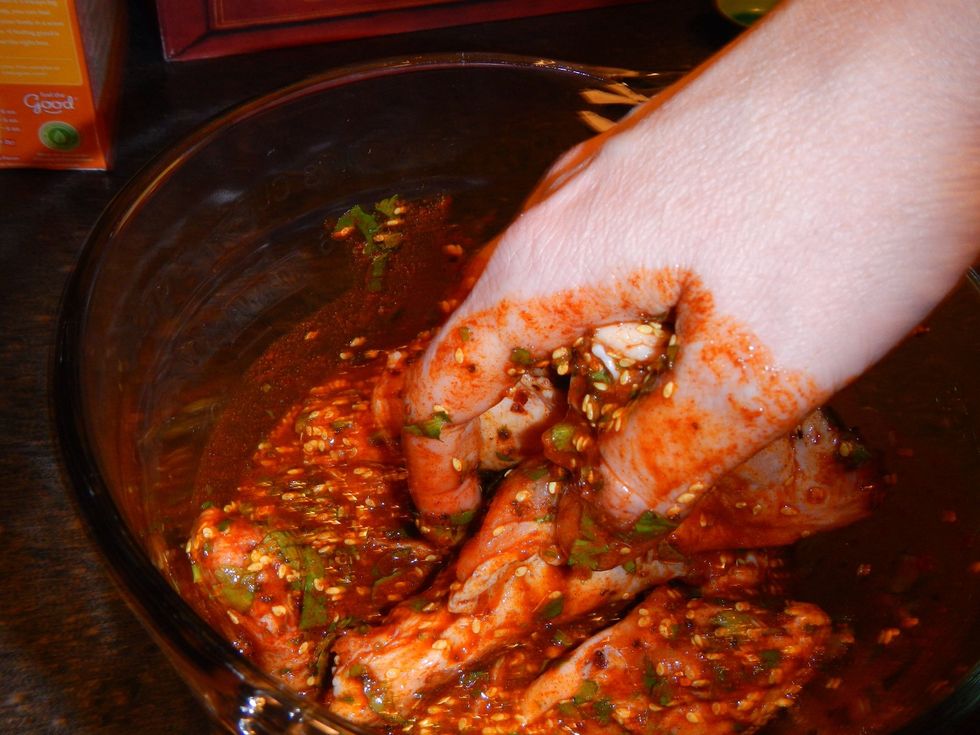 Get your hands in there and make sure every piece has a lot of loving on it!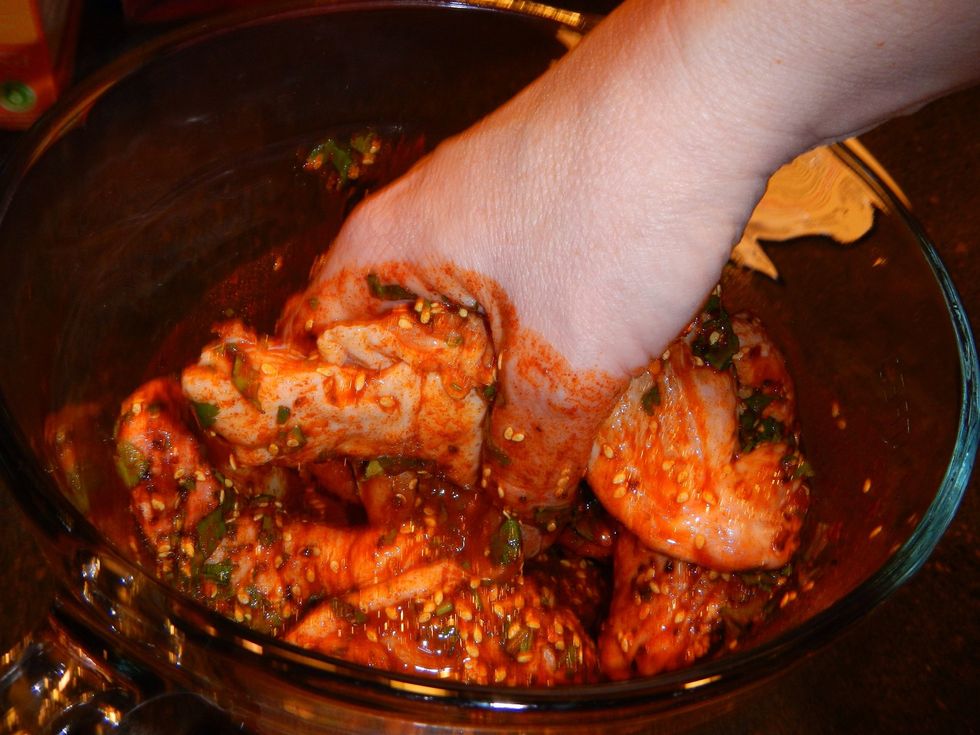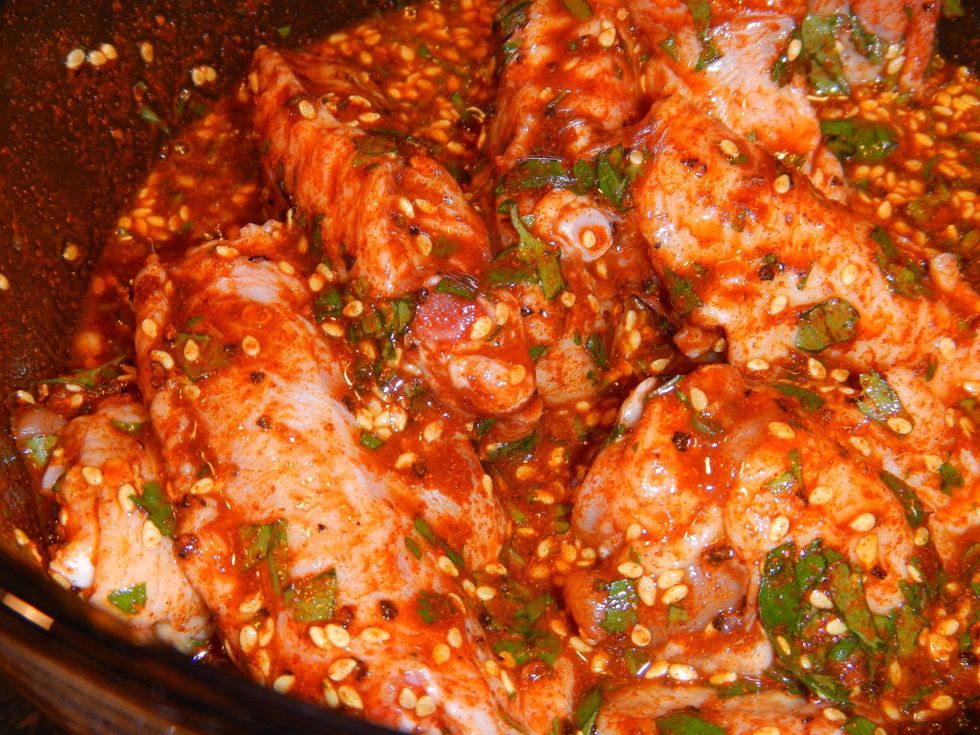 The love has been spread to every piece!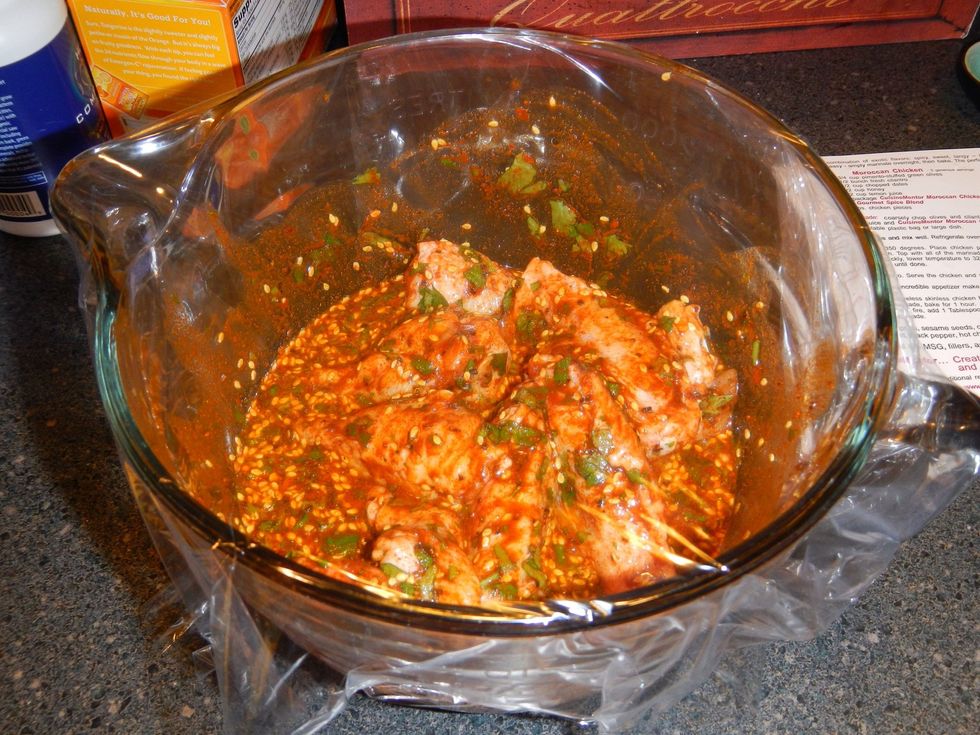 Cover and refrigerate over night for tastiest results. If you can't take it any longer pop them in the oven in a single layer in a baking dish at 375.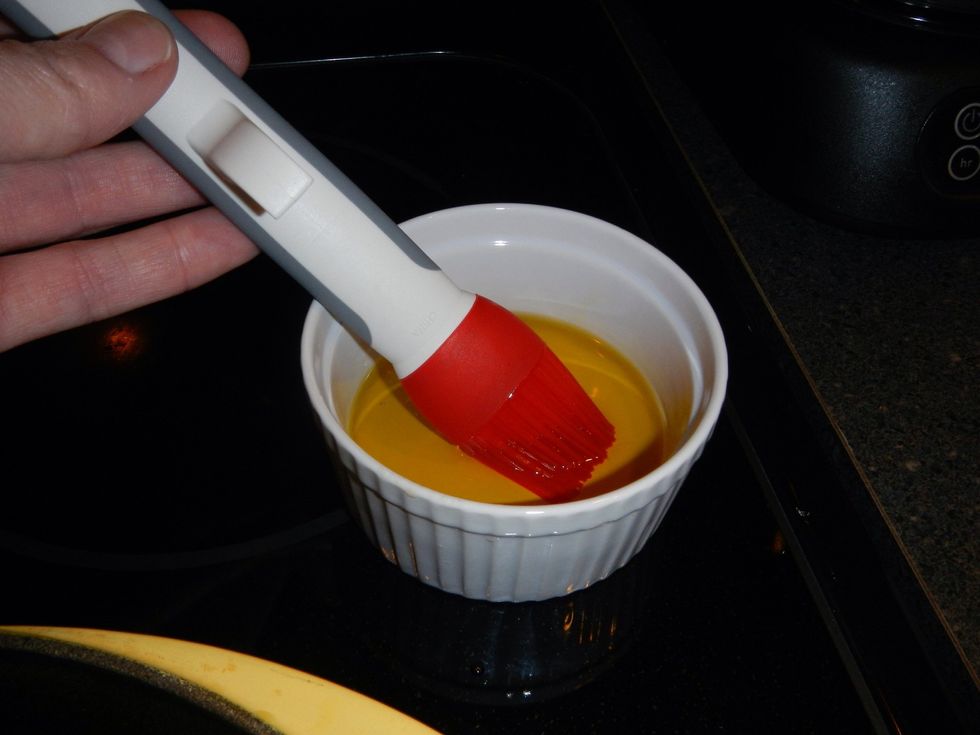 A little olive oil to prime your grill pan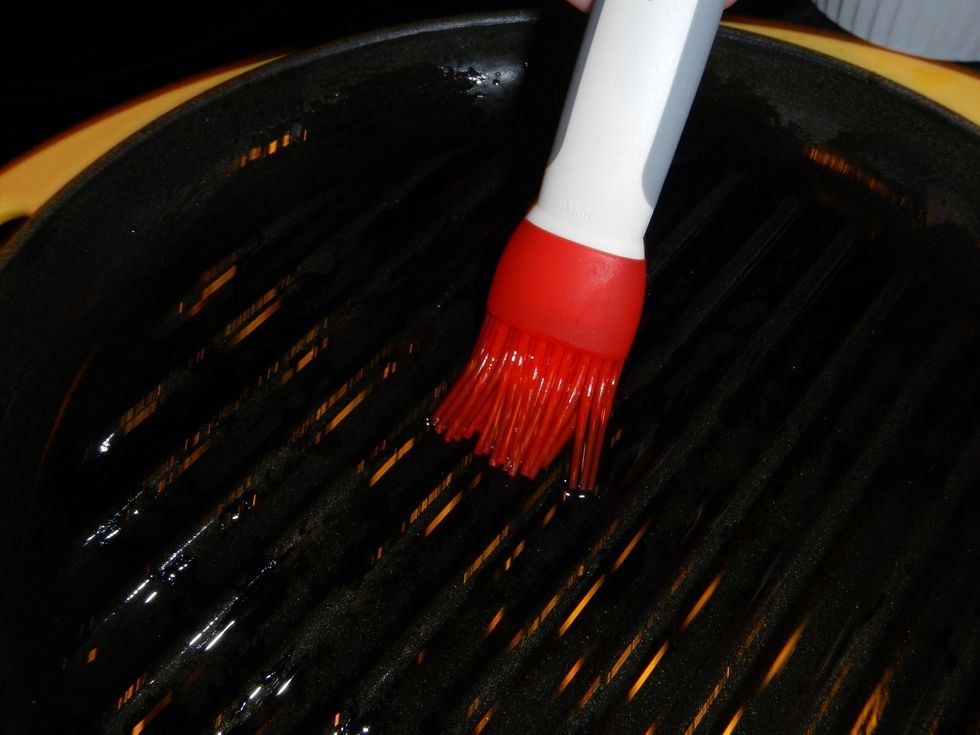 Using a high heat silicone brush, brush the olive oil onto your grill pan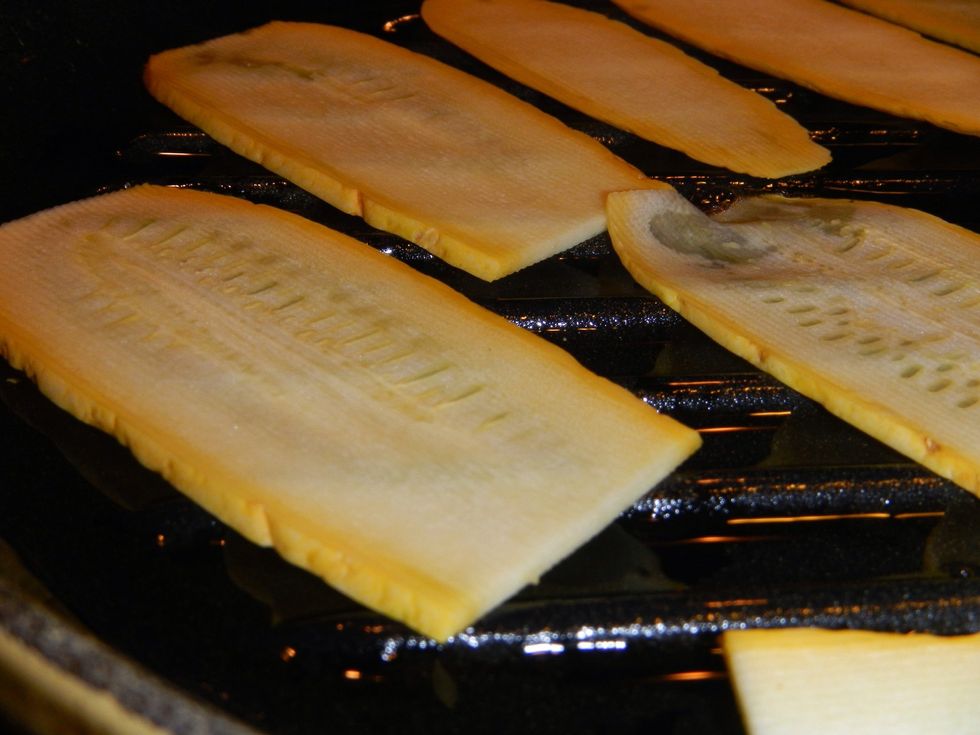 Add your squash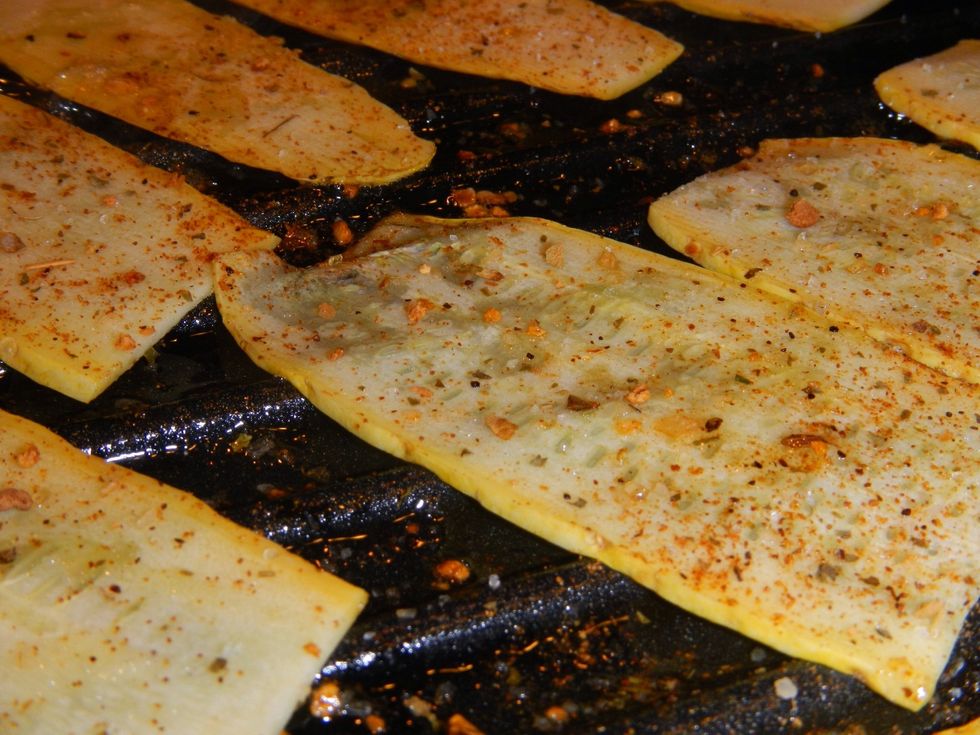 Give each one a little sprinkle of salt. I reserved a little of the spice blend and used it here as well.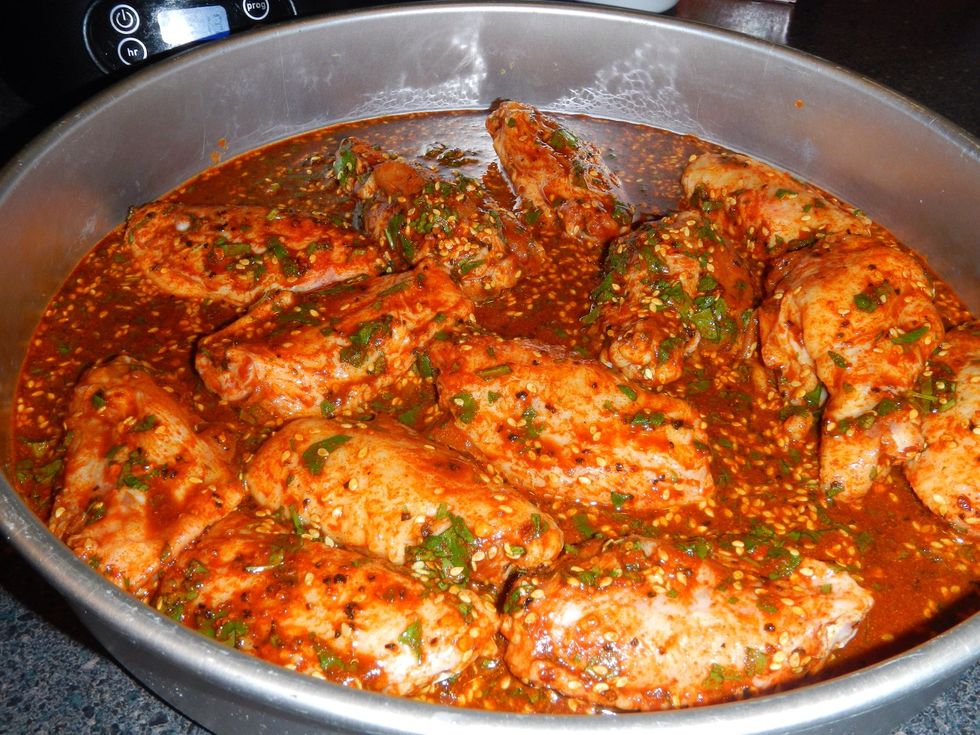 Single layer, bake at 375 until juices run clear when meatiest portion of the chicken is poked with a fork.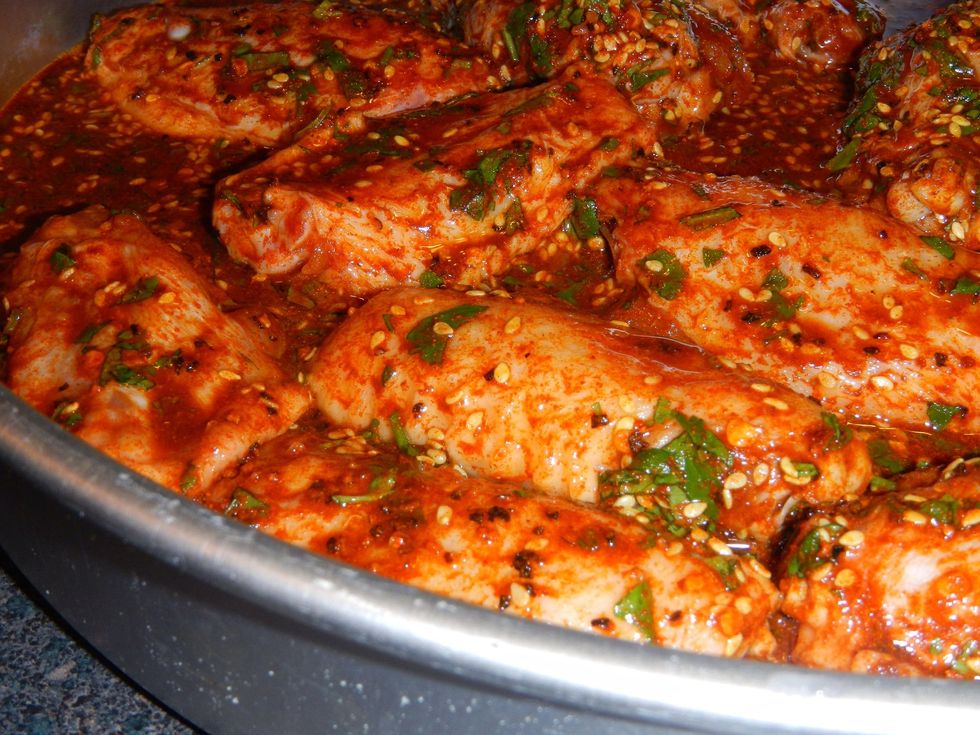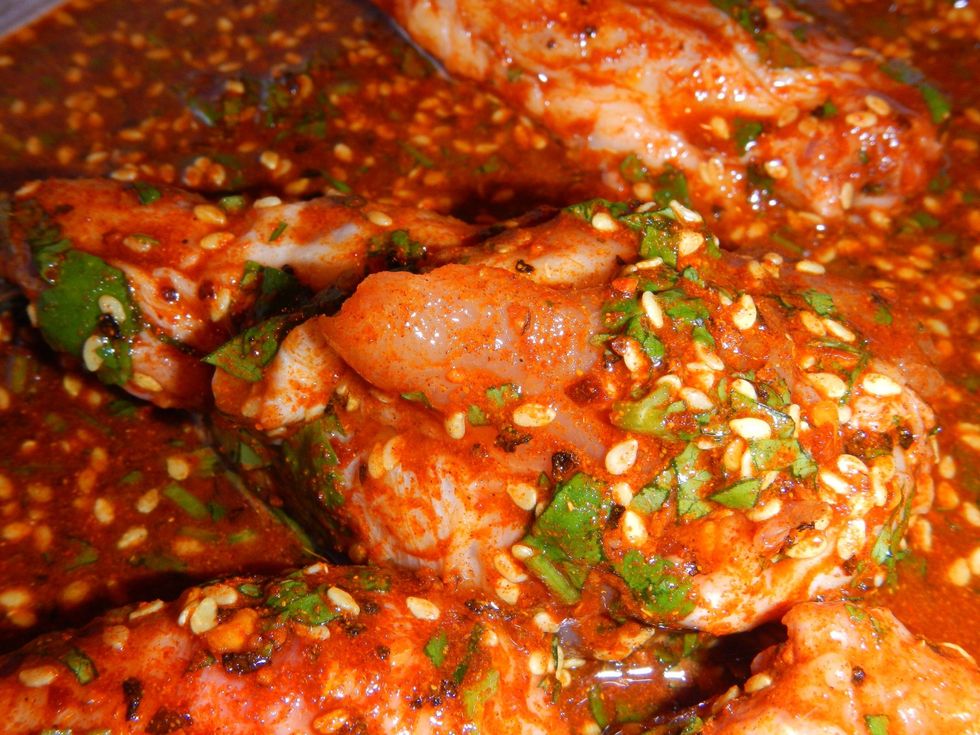 Dice grilled squash, add to quinoa and serve chicken along side. A little dollop of sour cream may help to cool the palette, this can get spicy!
1.0lb Chicken wingettes
1.0c Chopped cilantro
1.0 Yellow squash
1.0 Zucchini squash
0.0c Honey
0.0c Fresh squeezed lemon juice
1.0tsp Each paprika, sesame seeds, cumin, cinnamon
1.0tsp Each turmeric, red chile flakes
0.0tsp Salt and fresh ground pepper