How to make monte cristos in the alto shaam vector oven
Make Monte Cristos in the Alto Shaam Vector Oven
52
In any order, layer ham, turkey, swiss and any other cheese you want.
Mix Cream, eggs, salt, sugar and spice to a bowl and whisk until smooth.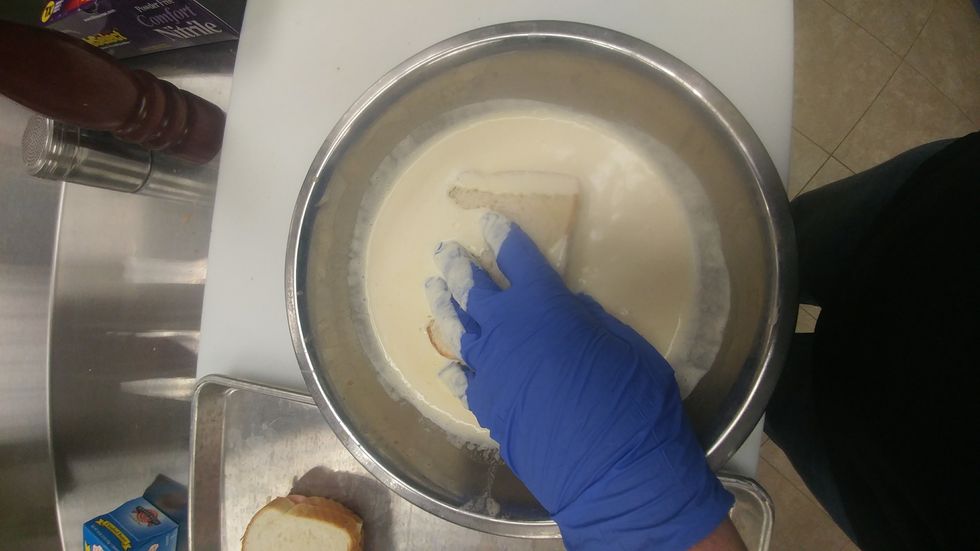 Dip the sandwich completely into the custard, I even push down on the bread to expel some air and let it soak even more custard into the bread.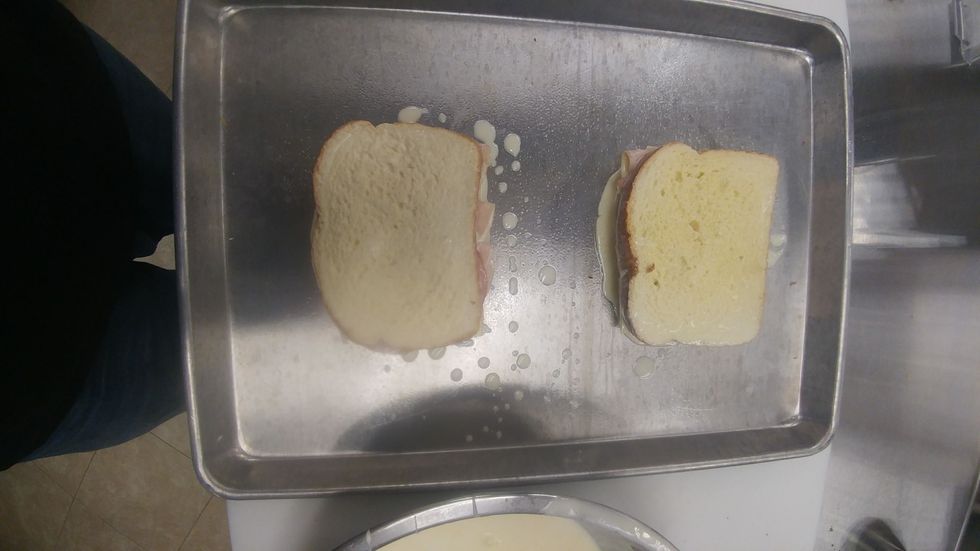 Place on a sprayed sheet pan, do not use parchment on this as the bottom will be our presentation side and you want the pan frying effect to happen.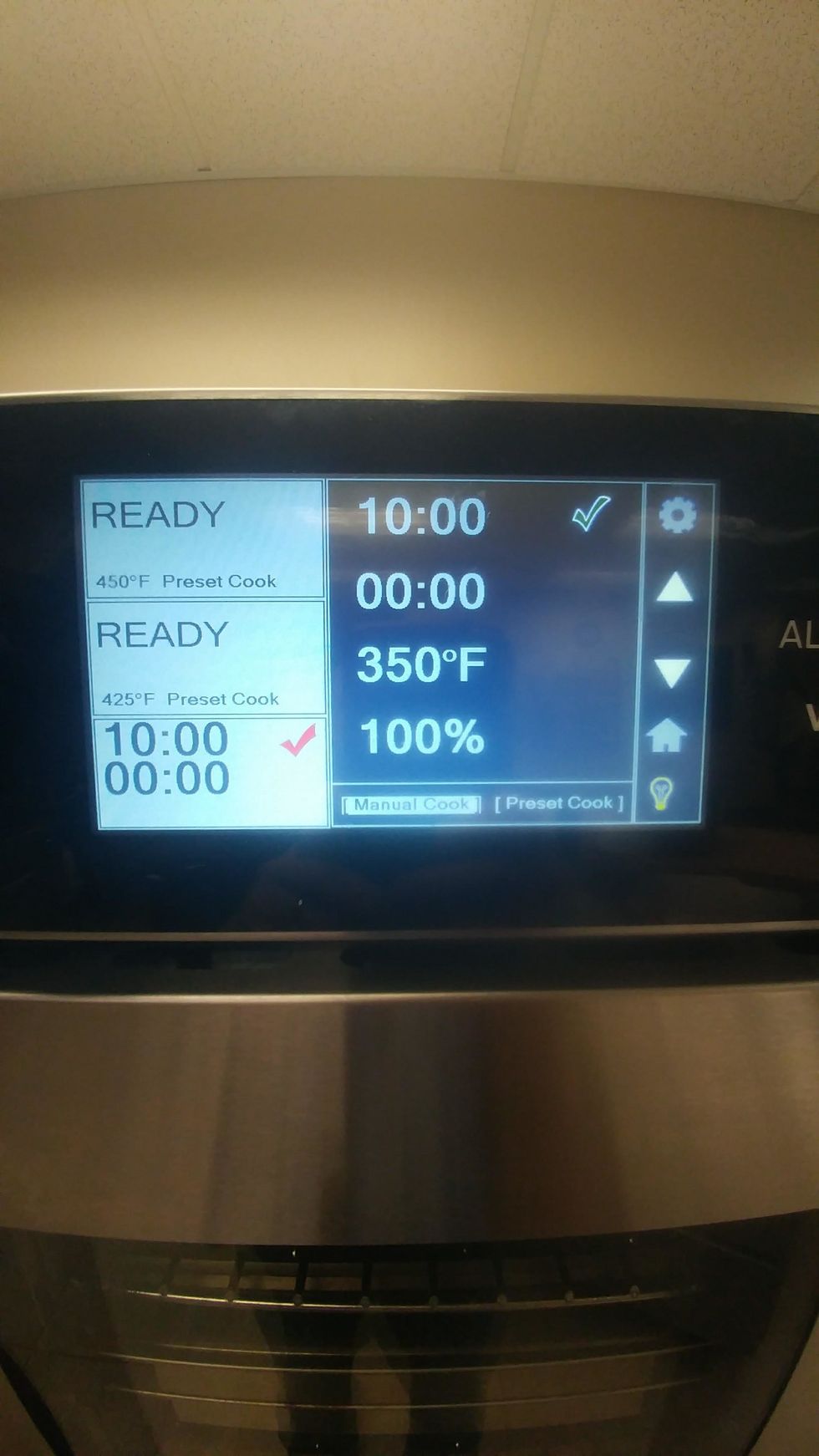 Place in the Vector oven in a chamber preheated to 350 and cook at 350 for 10 minutes at 100% fan speed.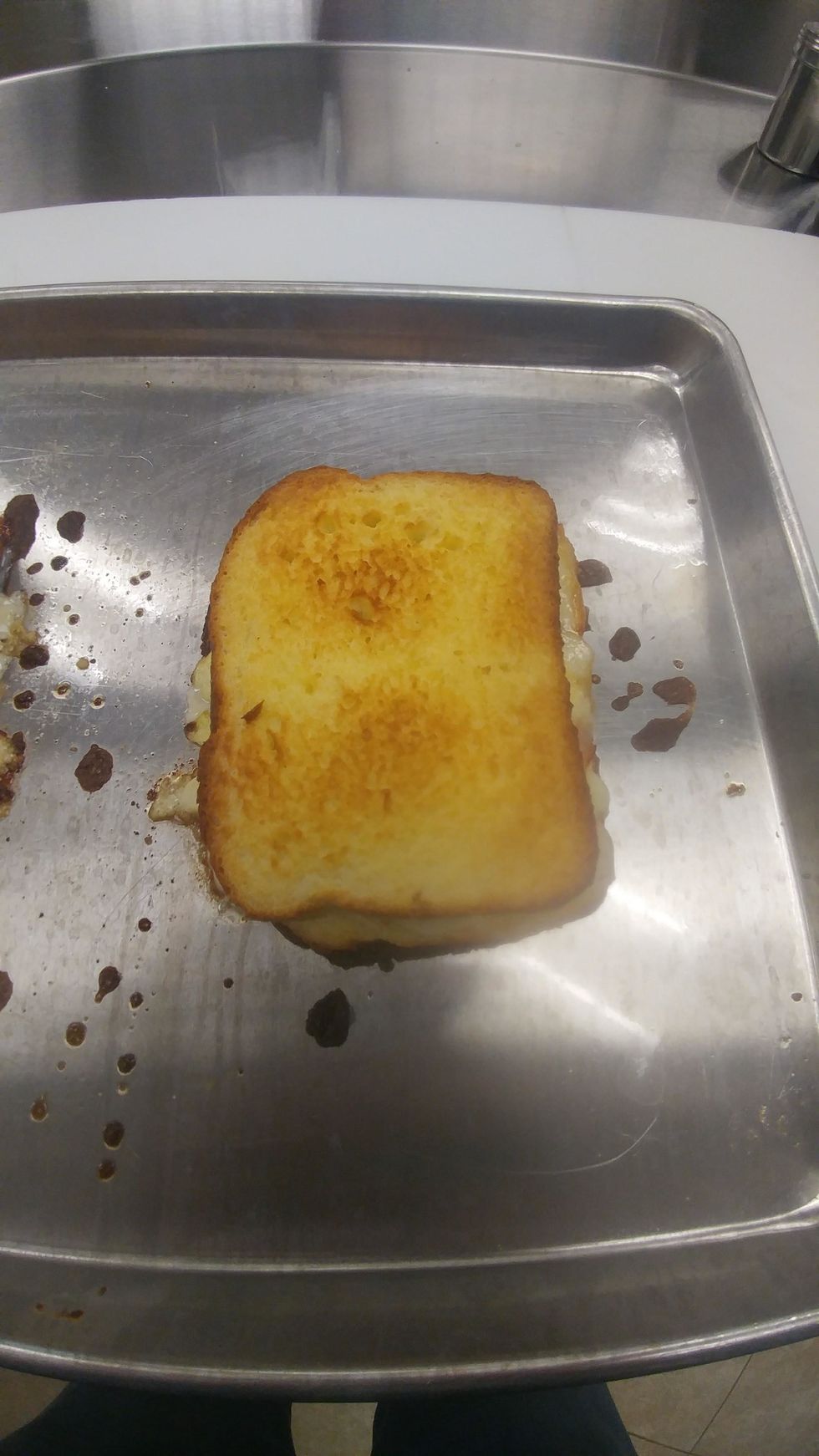 As you can see, the top looks more like a grilled cheese than a Monte, but when you flip them you will see the difference.
Ready to eat on their own, but real maple syrup or some homemade preserves are the way to fly.
1.0qt Heavy Cream
12.0 Eggs
1.0tsp Salt
1.0Tbsp Sugar
1/2tsp Cinnamon (or any other spice desired, optional)
1.0 loaf of hearty white bread, sliced
1/2lb Ham
1/2lb Turkey
1/2lb Swiss Cheese