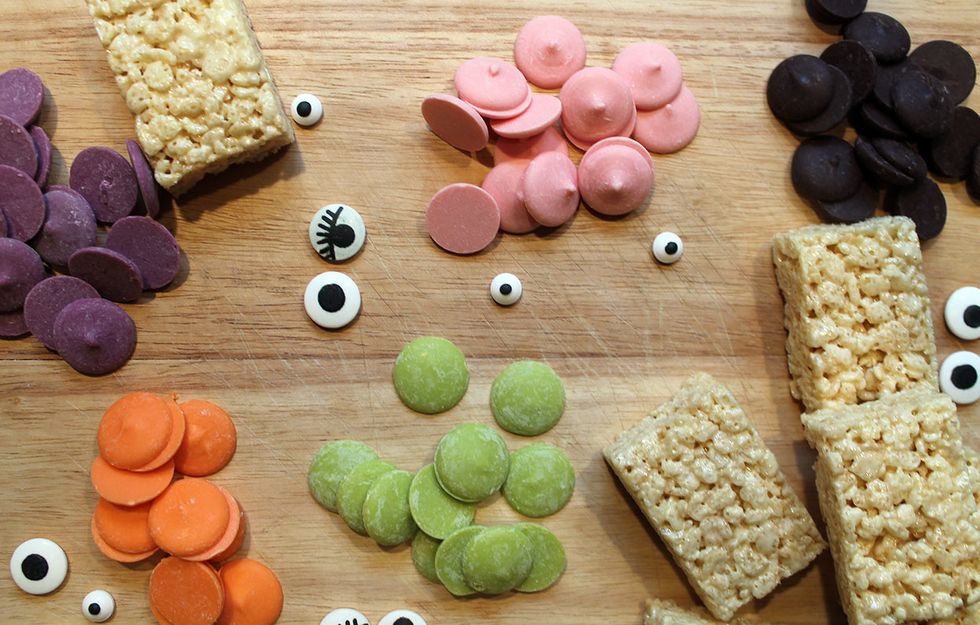 Start with pre-made Rice Krispie treats. They are just the right size, and they are already made. Unwrap each one.
Place the meltable chocolate in a microwave safe bowl. Microwave for 60 seconds and then stir.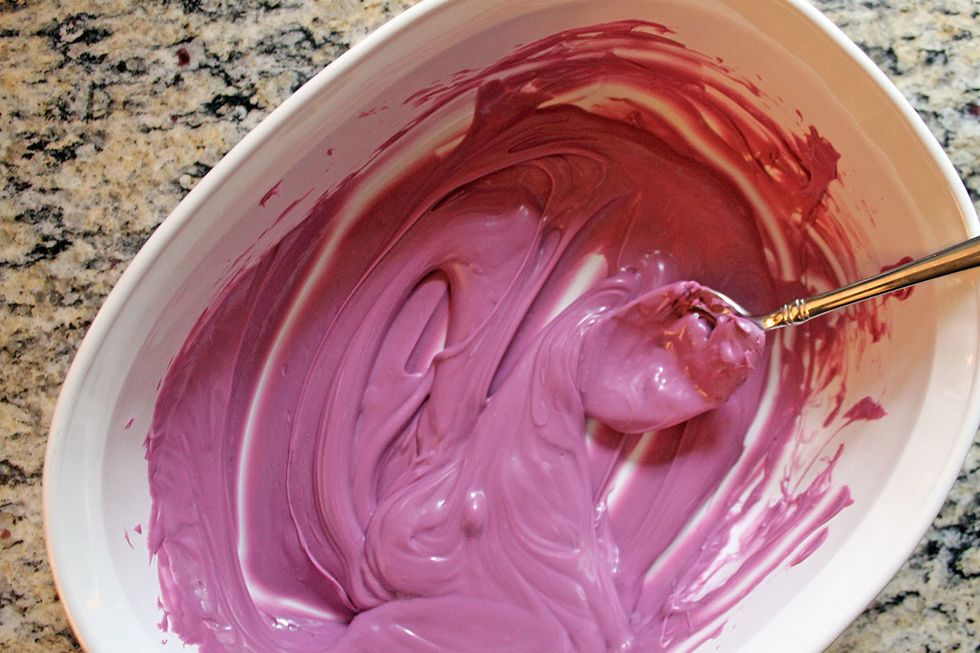 Continue to microwave at 30 second intervals, stirring in between until fully melted.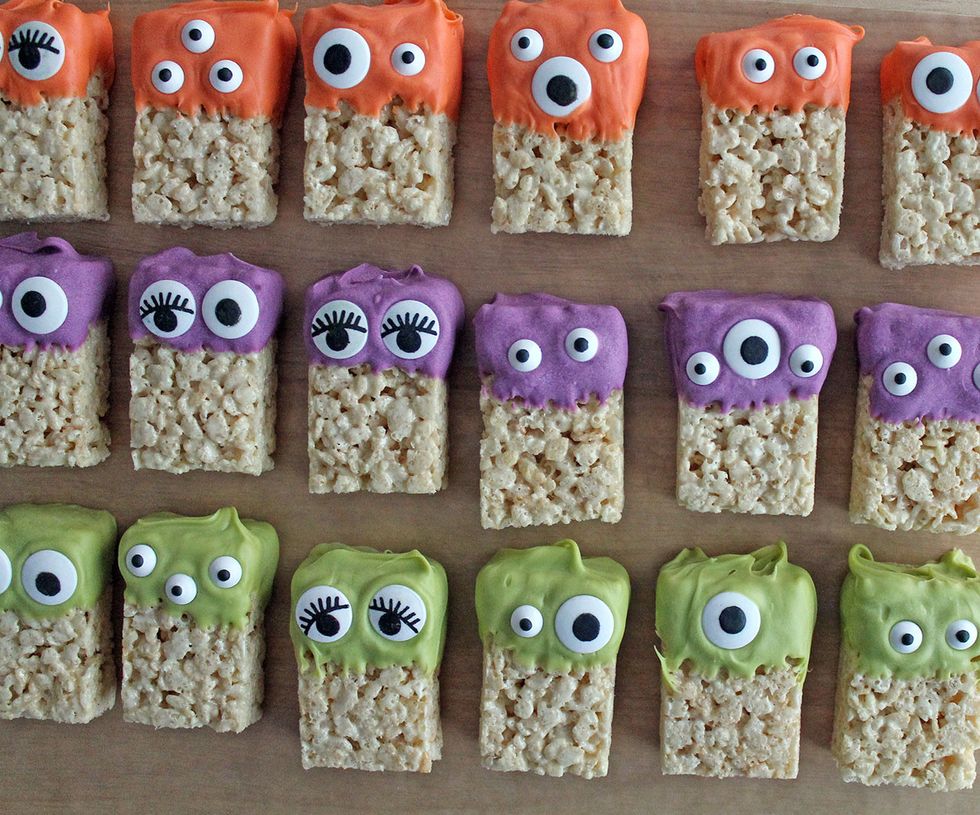 Then dip one end of the Rice Krispie treat to cover about 1/3 to 1/2 of it. Press the eyes into place. Be creative...monsters can have any number of eyes!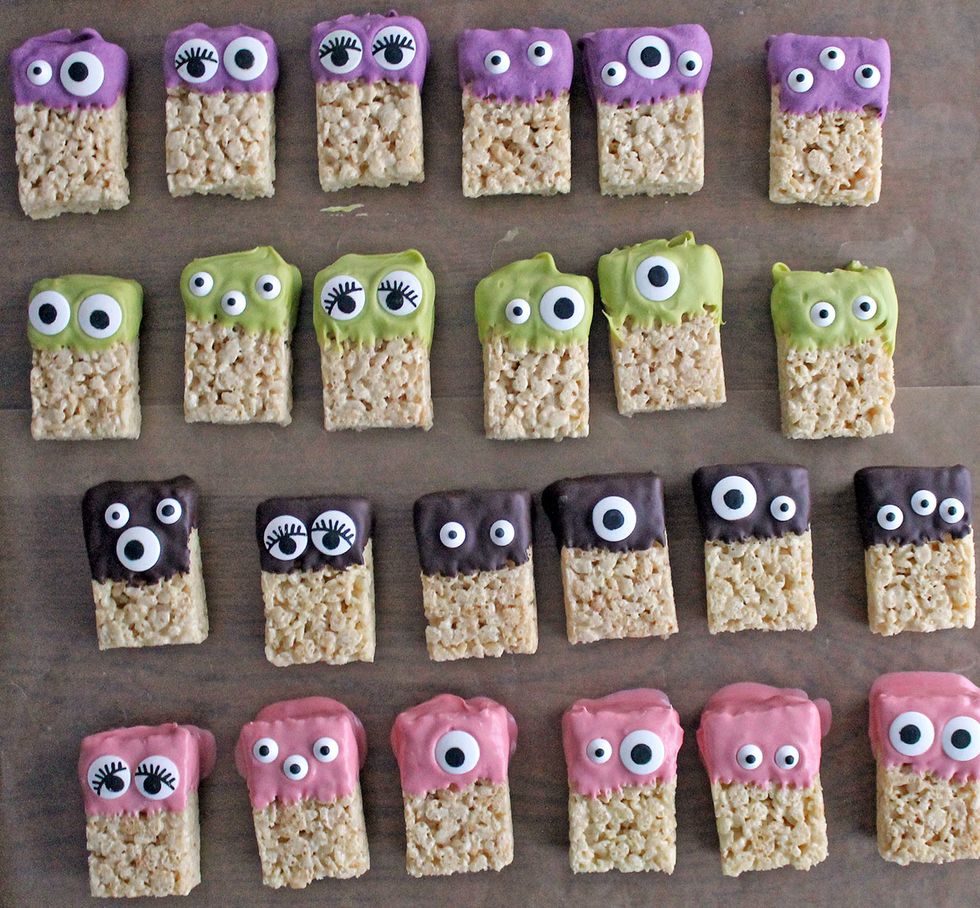 Place on waxed paper and allow them to "set." Once the chocolate has solidified, serve and enjoy!
pre-made Rice Krispie treats
meltable chocolate candies (various colors)
candy eyes