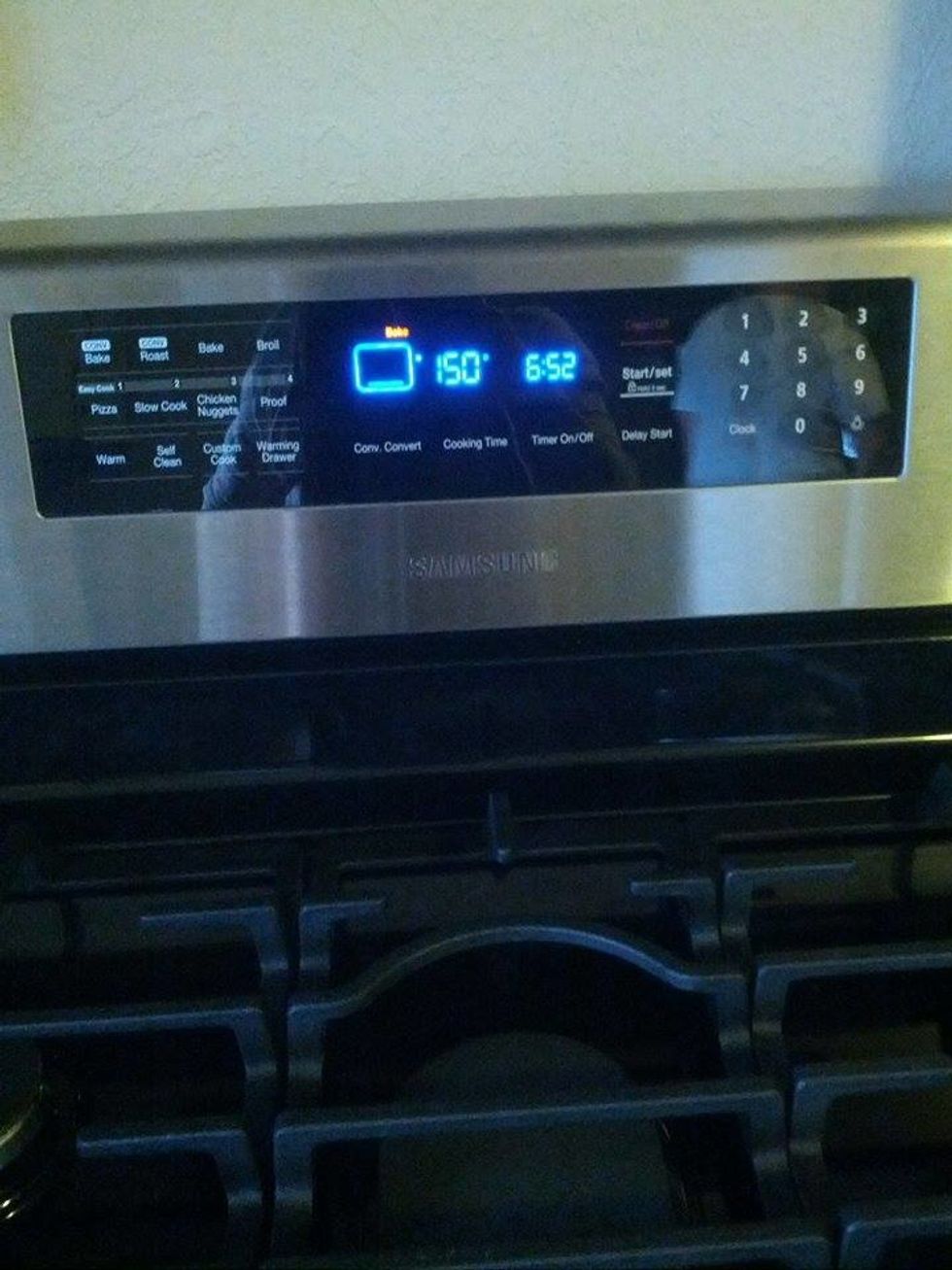 Preheat your over to 375 degrees Fahrenheit.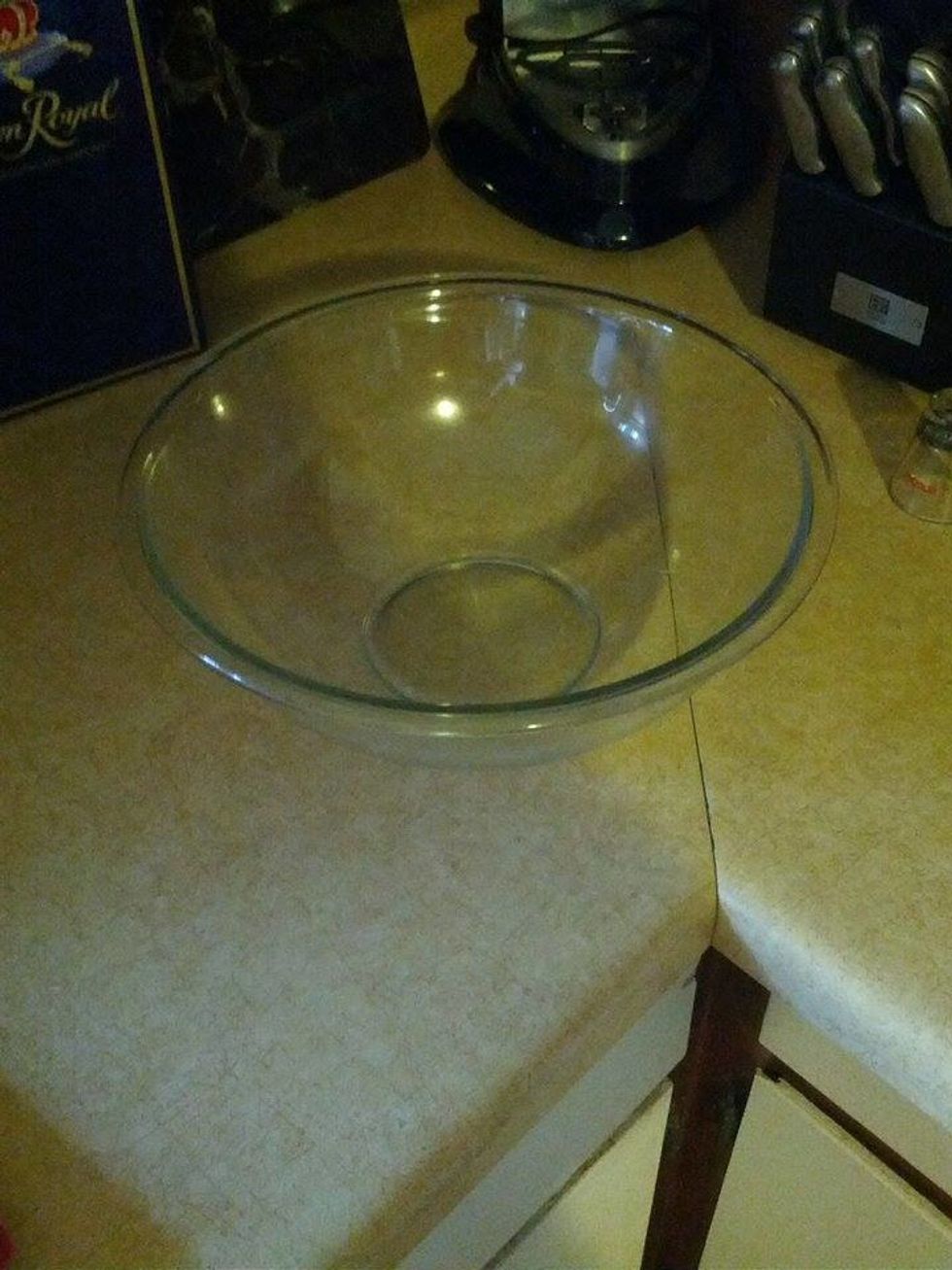 Get out two bowls.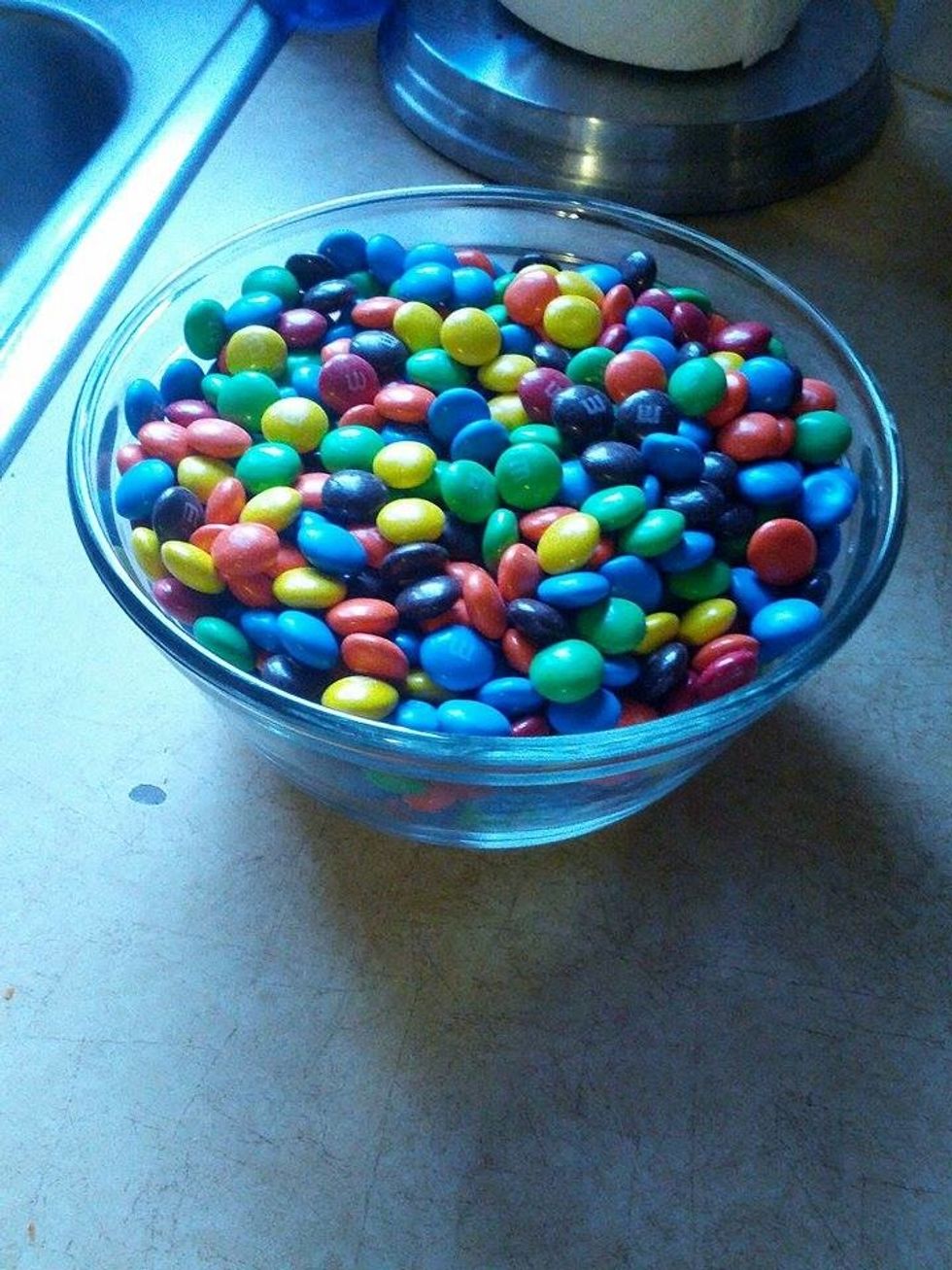 In one of the bowls put the two cups of candy-coated milk chocolate candies in a separate bowl for later.
In The other bowl add all of the other ingredients.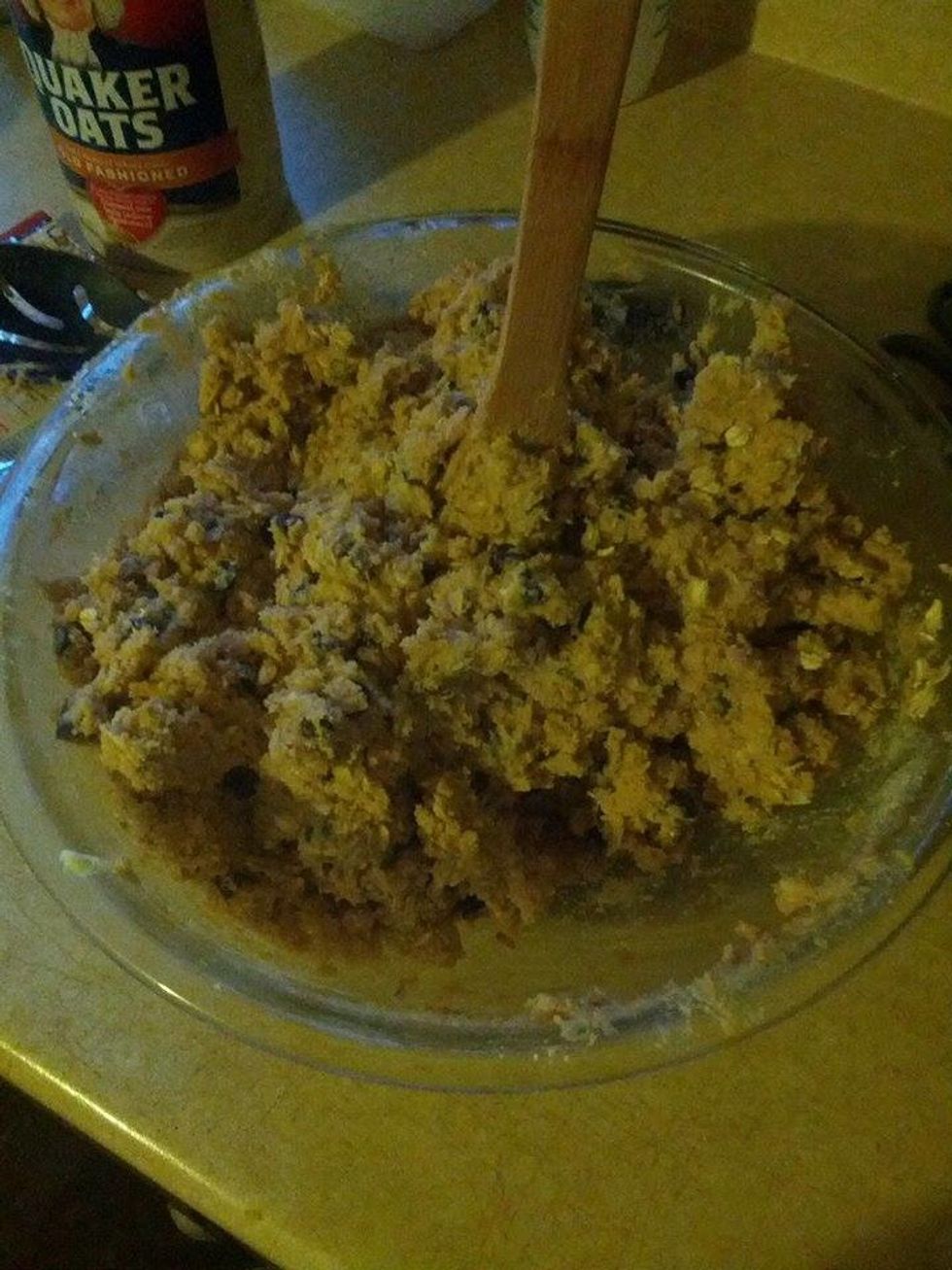 Mix ingredients together until a soft dough forms.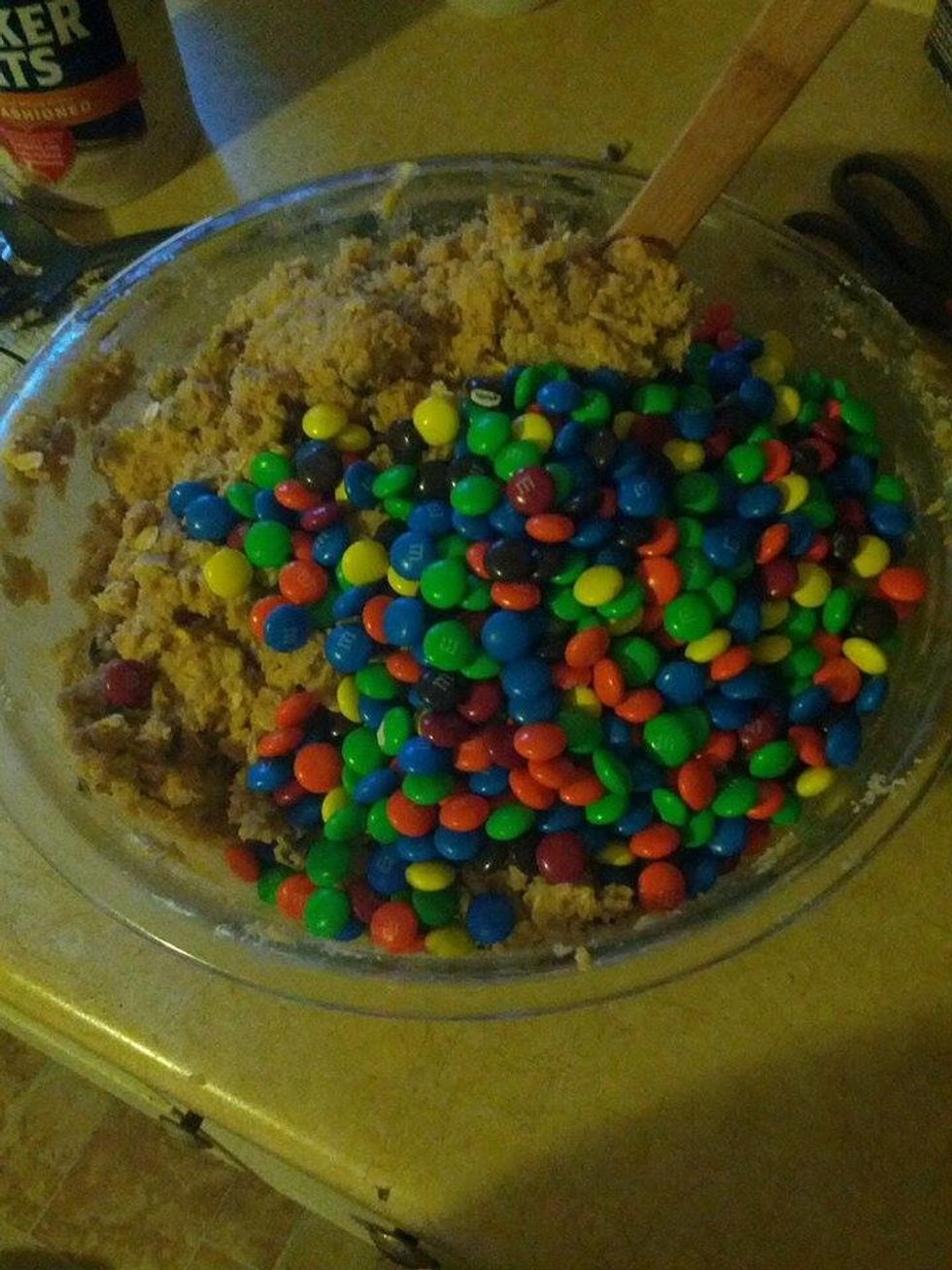 Add the candies to your cookie dough.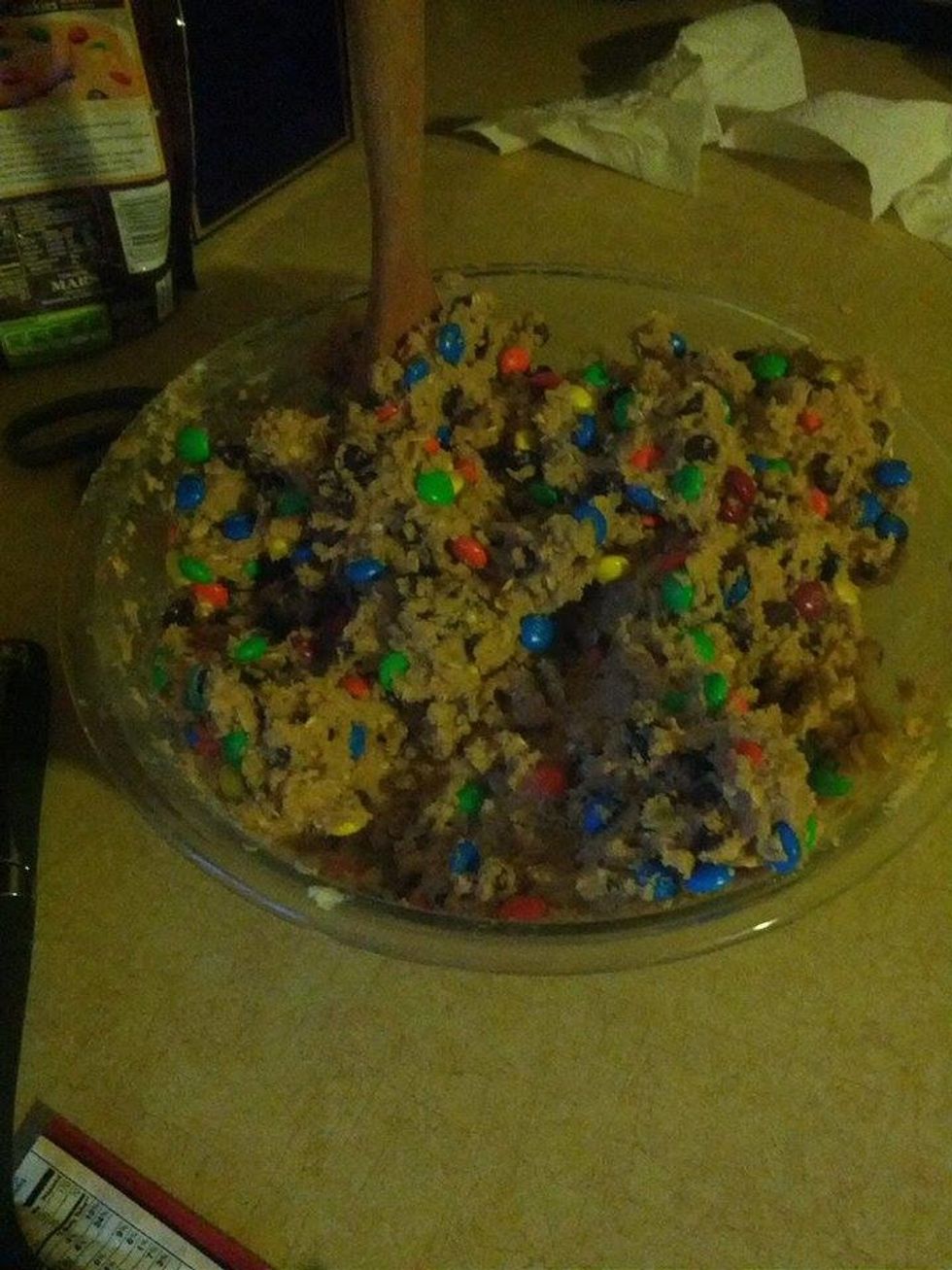 Mix the candies thoroughly.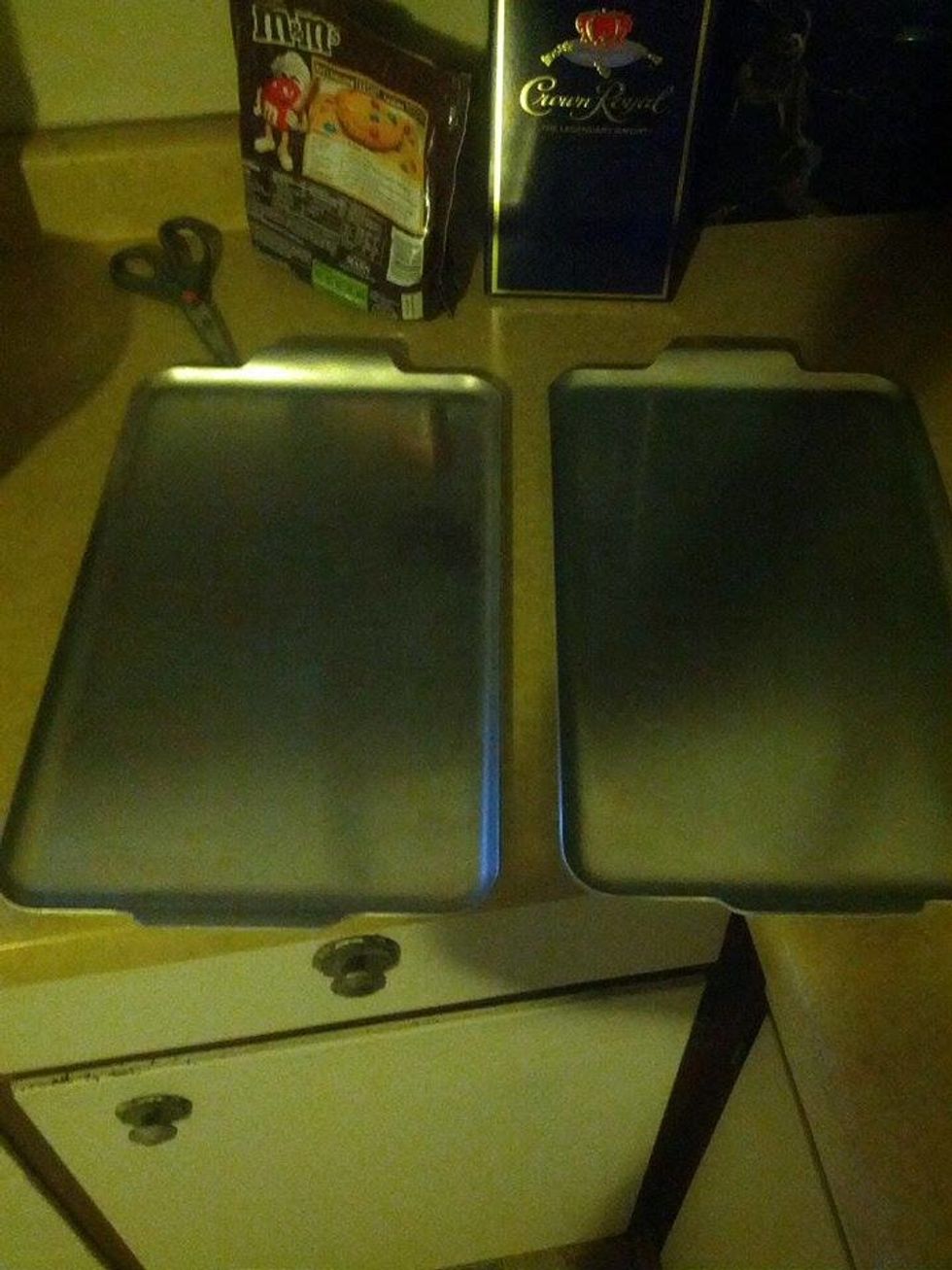 Get out two non-greased pans.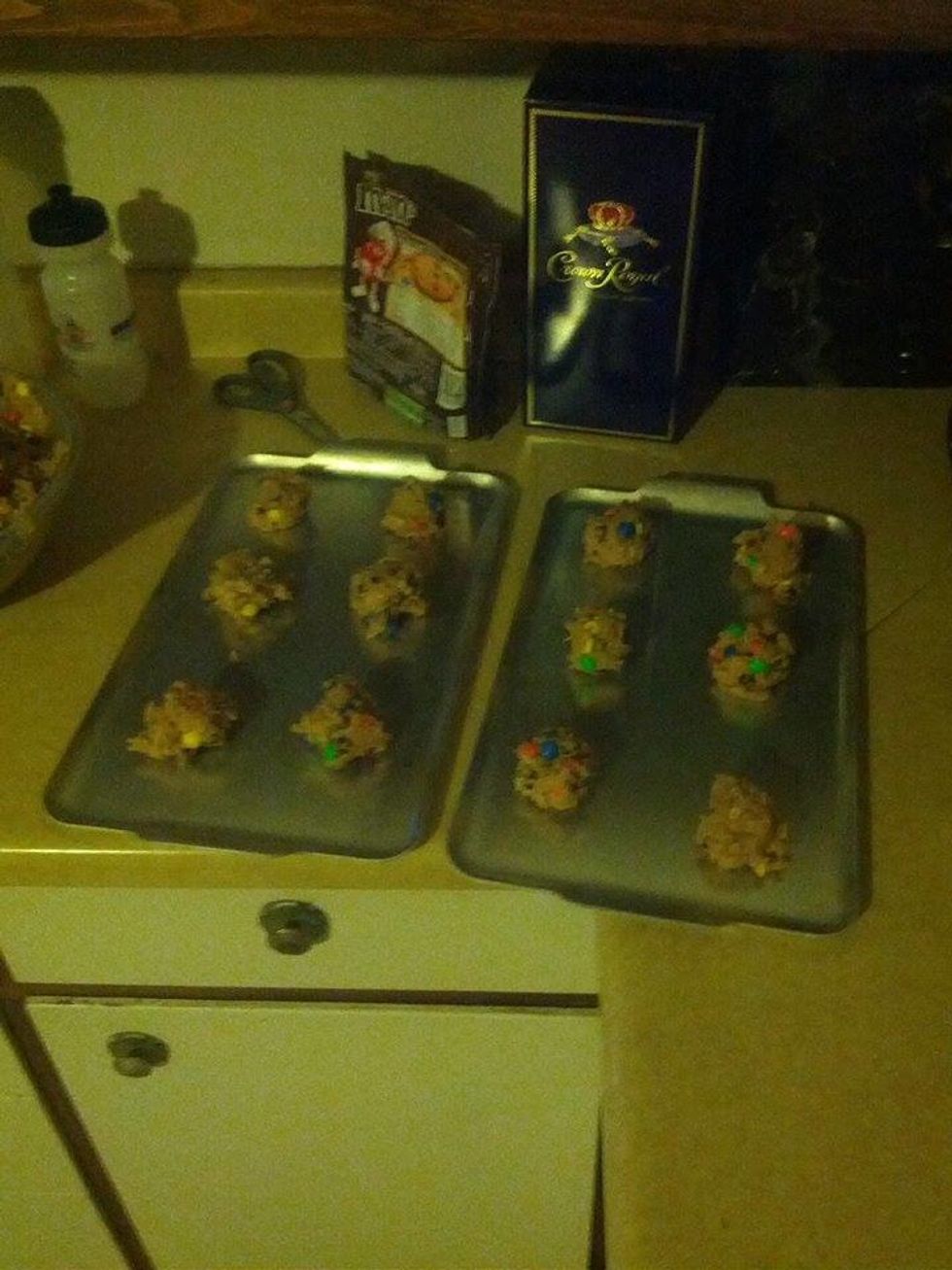 Put 1/4 of a cup of dough two to threes inches apart on your pans.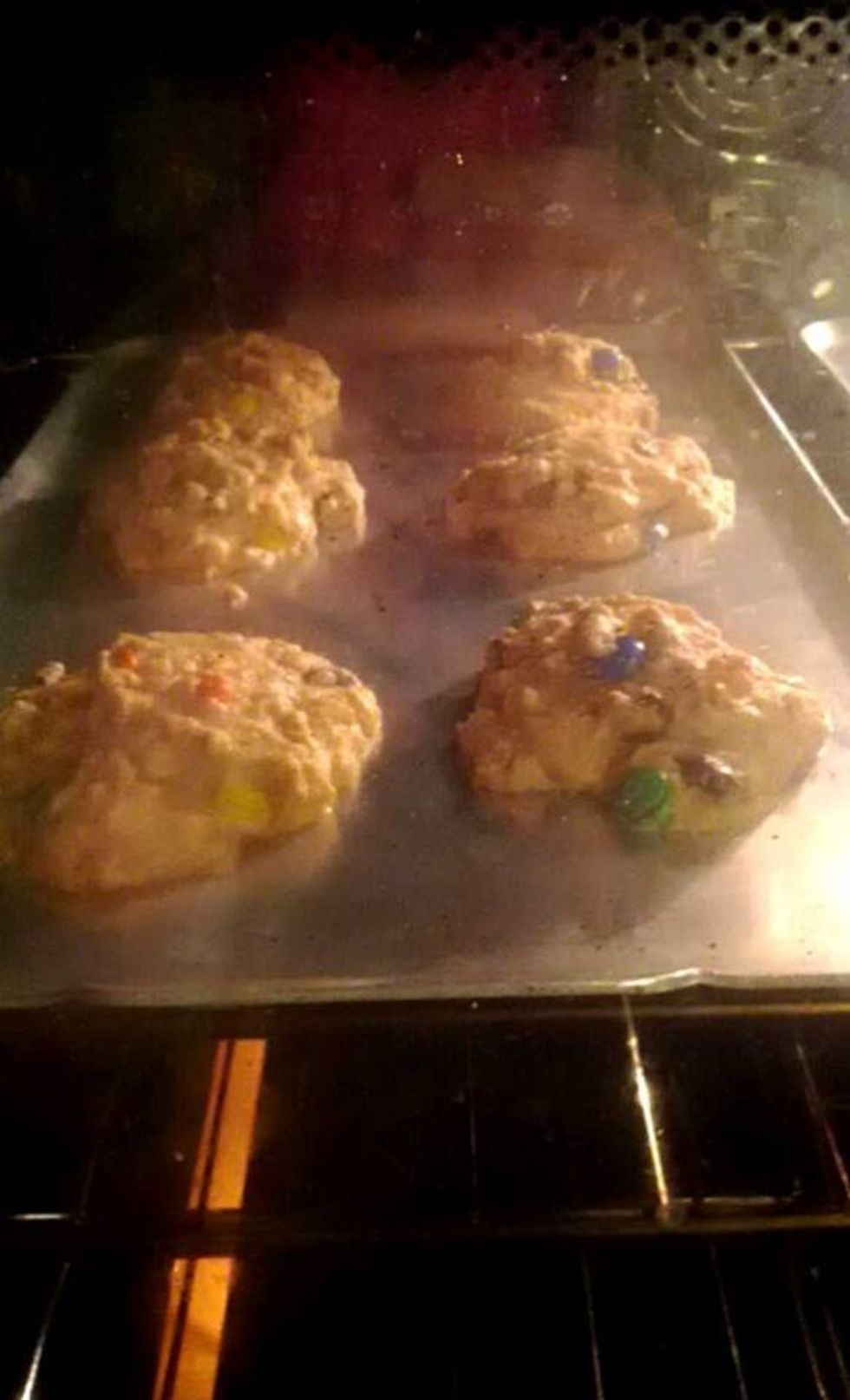 Put your cookies in the oven.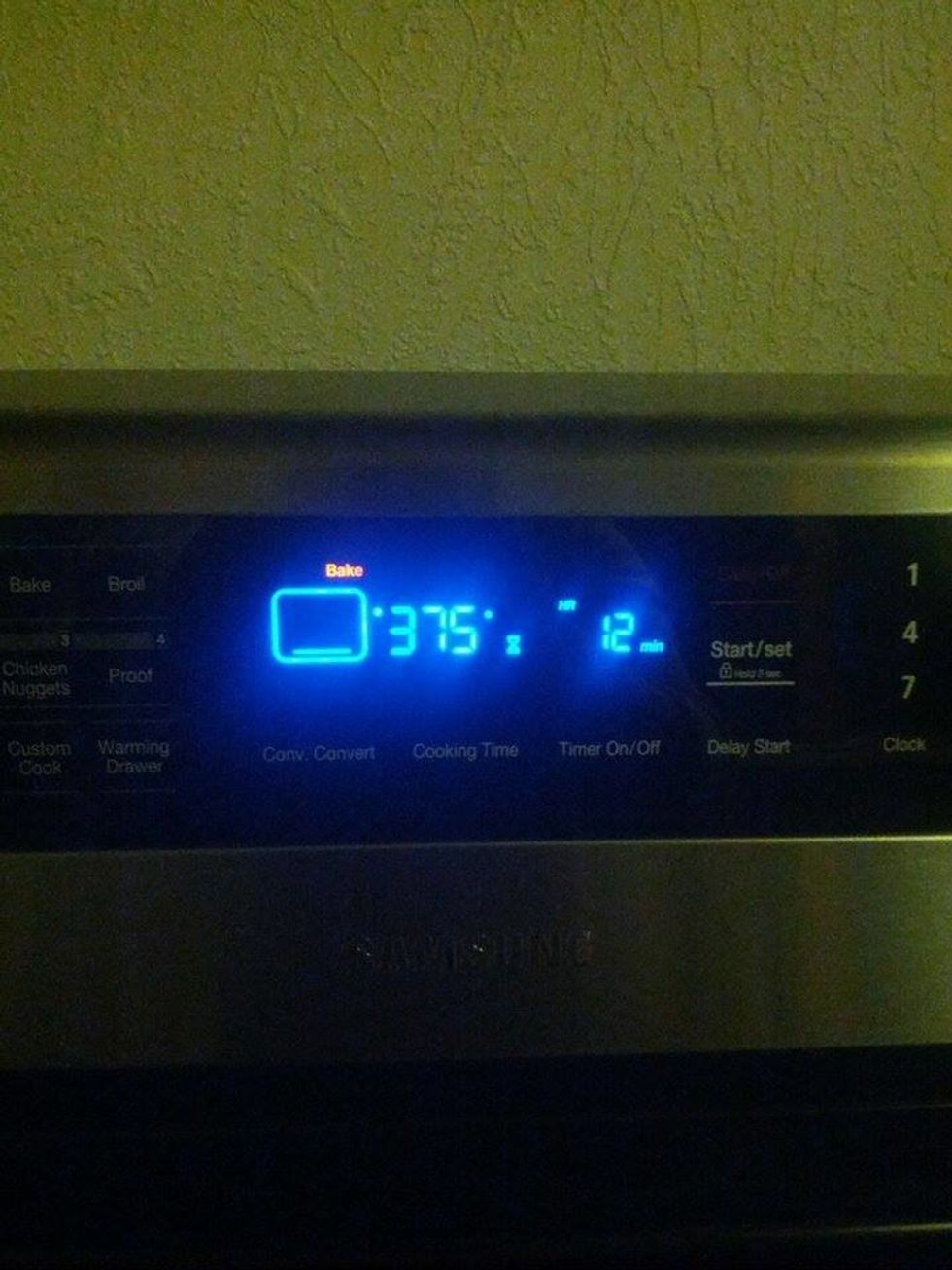 Bake them for 12-14 minutes or until golden brown.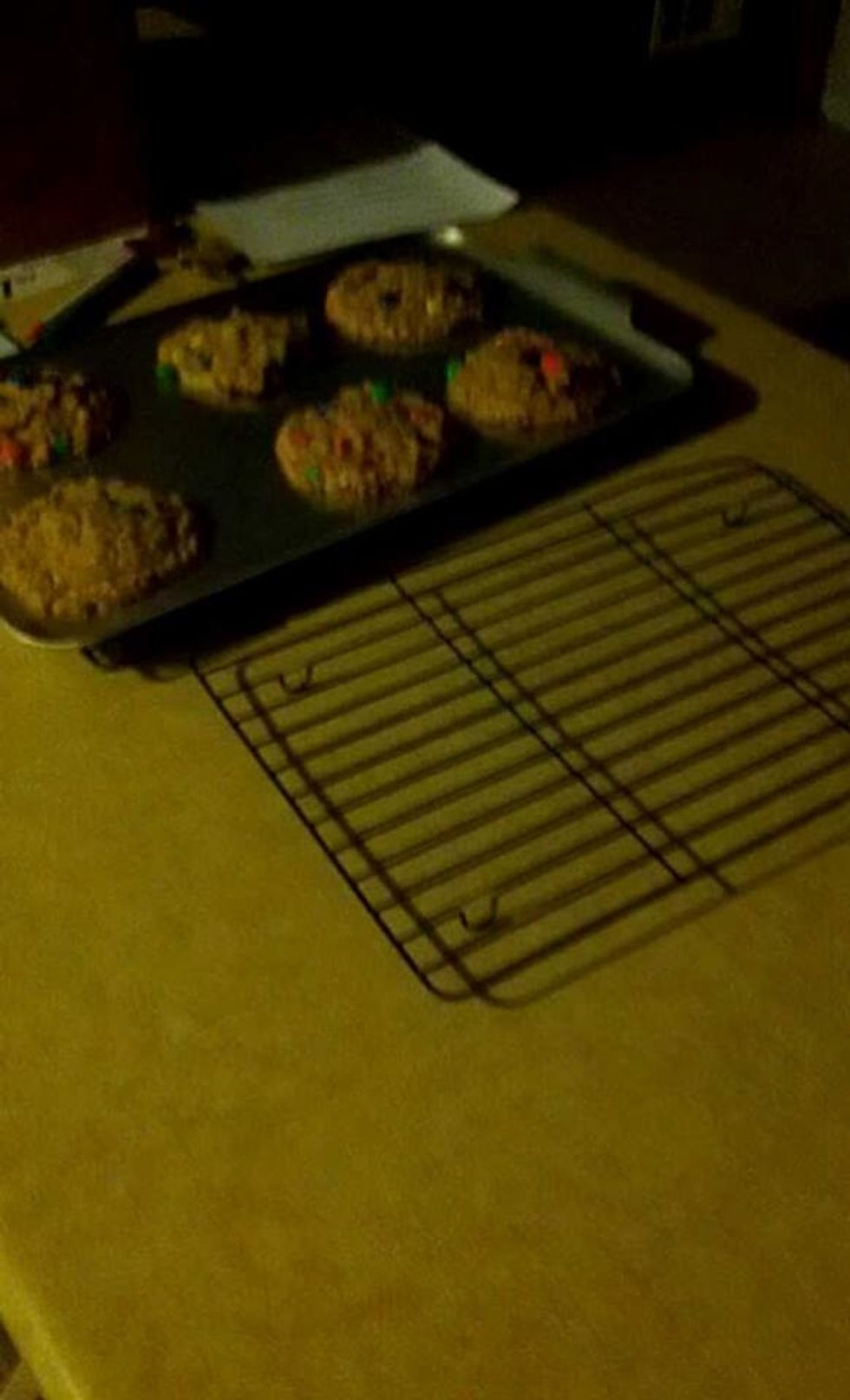 When done put them on cooling racks.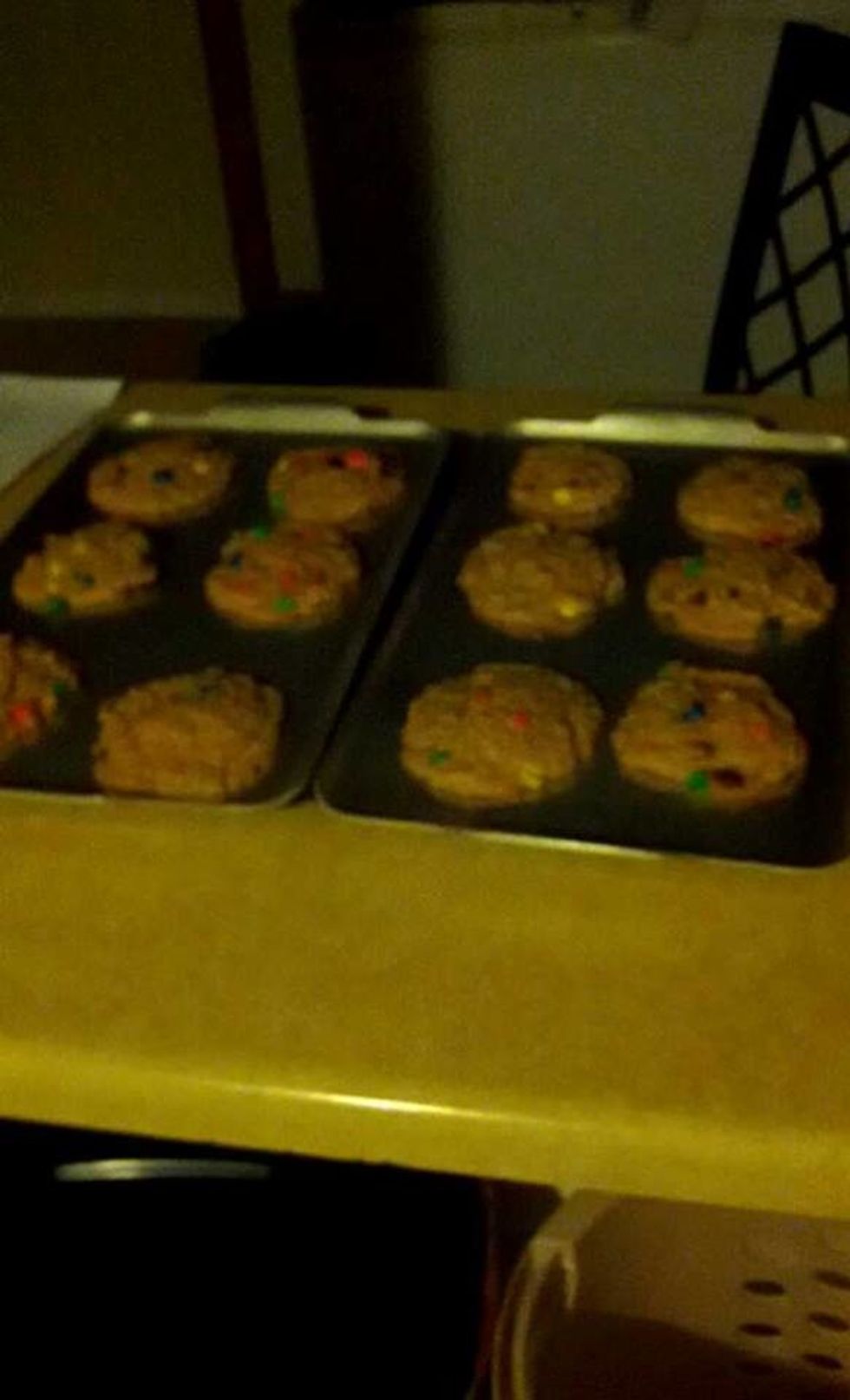 Let the cookies stay on the racks for several minutes.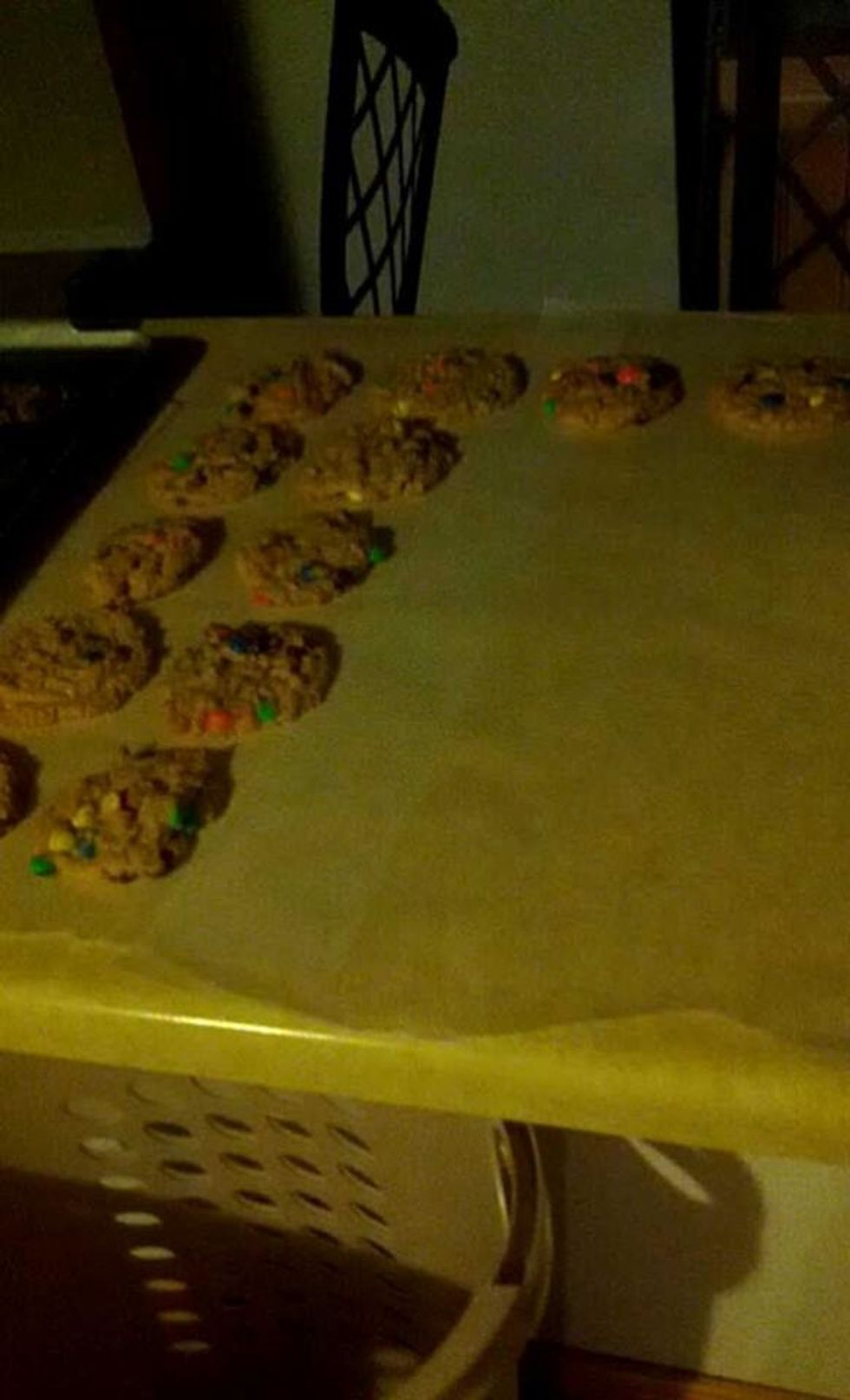 Put cookies on wax paper for further cooling.
1.0 Pouch Betty Crocker chocolate chip cookie mix
1.0 Pouch Betty Crocker peanut butter cookie mix.
1.0c Quick cooking oats.
1.0c Butter or margarine softened.
3.0 Eggs.
2.0c Candy-coated milk chocolate candies.
2.0 Bowls.
2.0 Cooling racks.
Wax paper.