I made two of these for me and my roommate for college next year.
14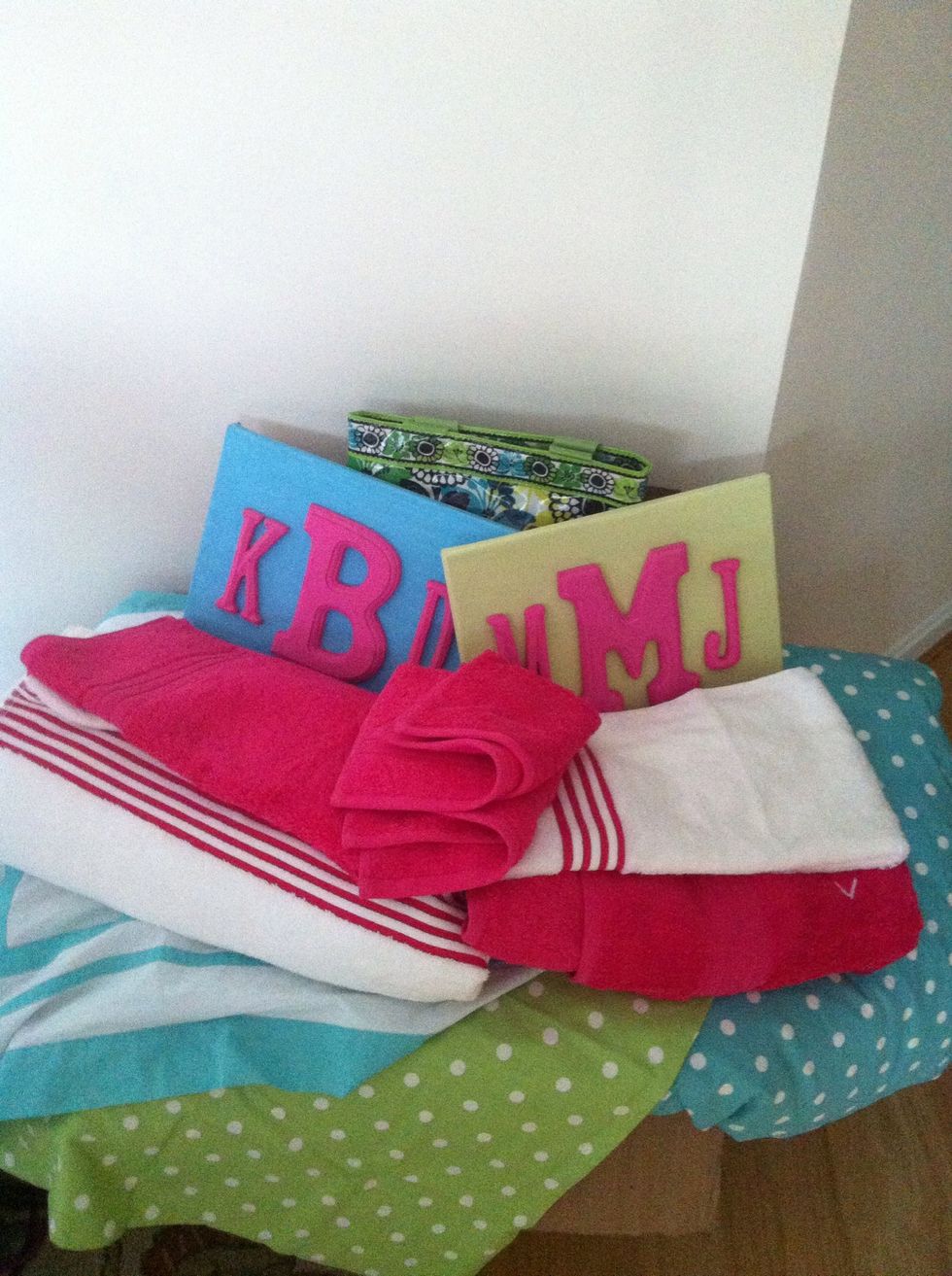 Choose your colors. I coordinated mine with the colors my roommate and I chose for our bedding.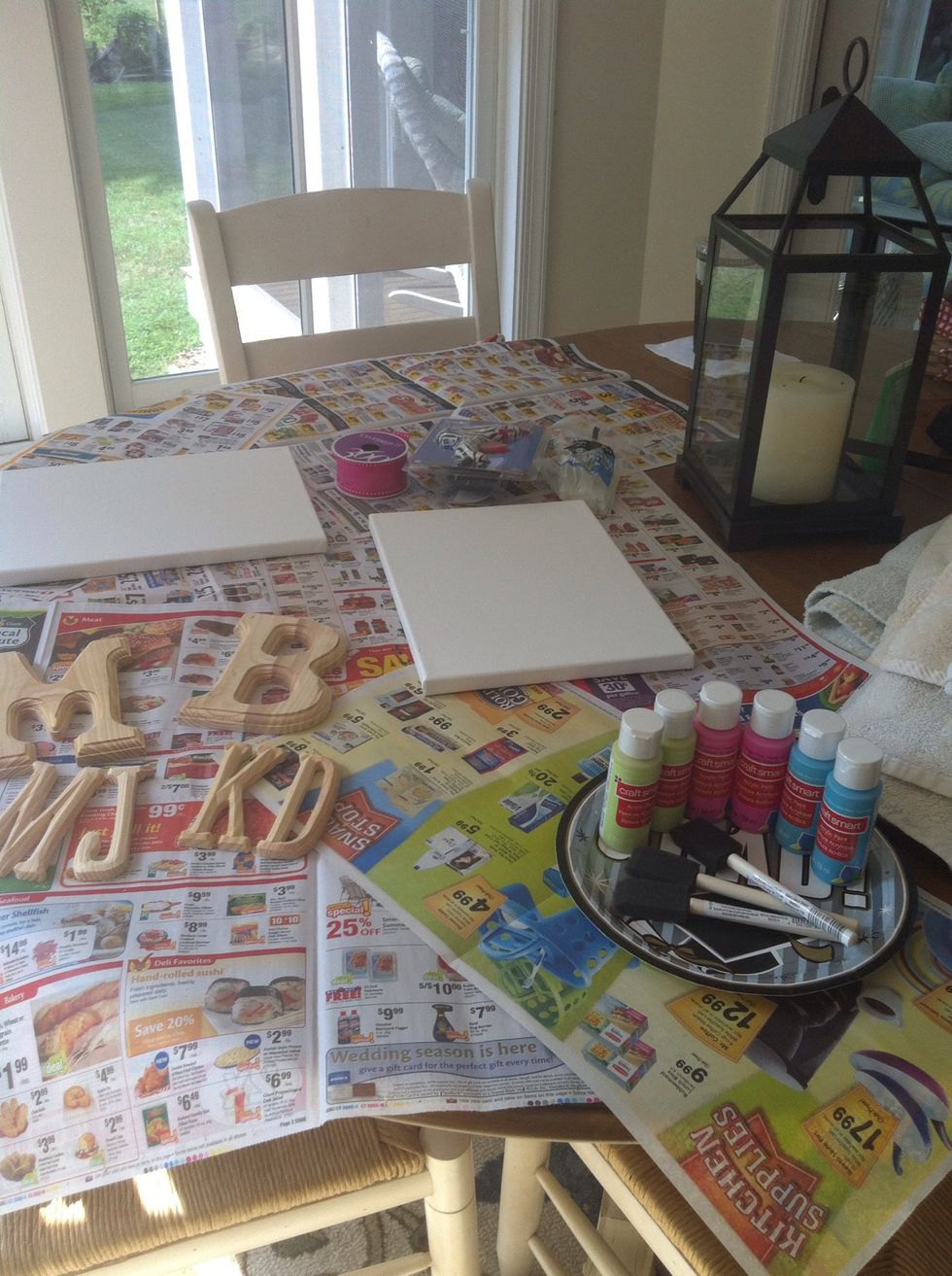 Gather your supplies. I found everything at Michael's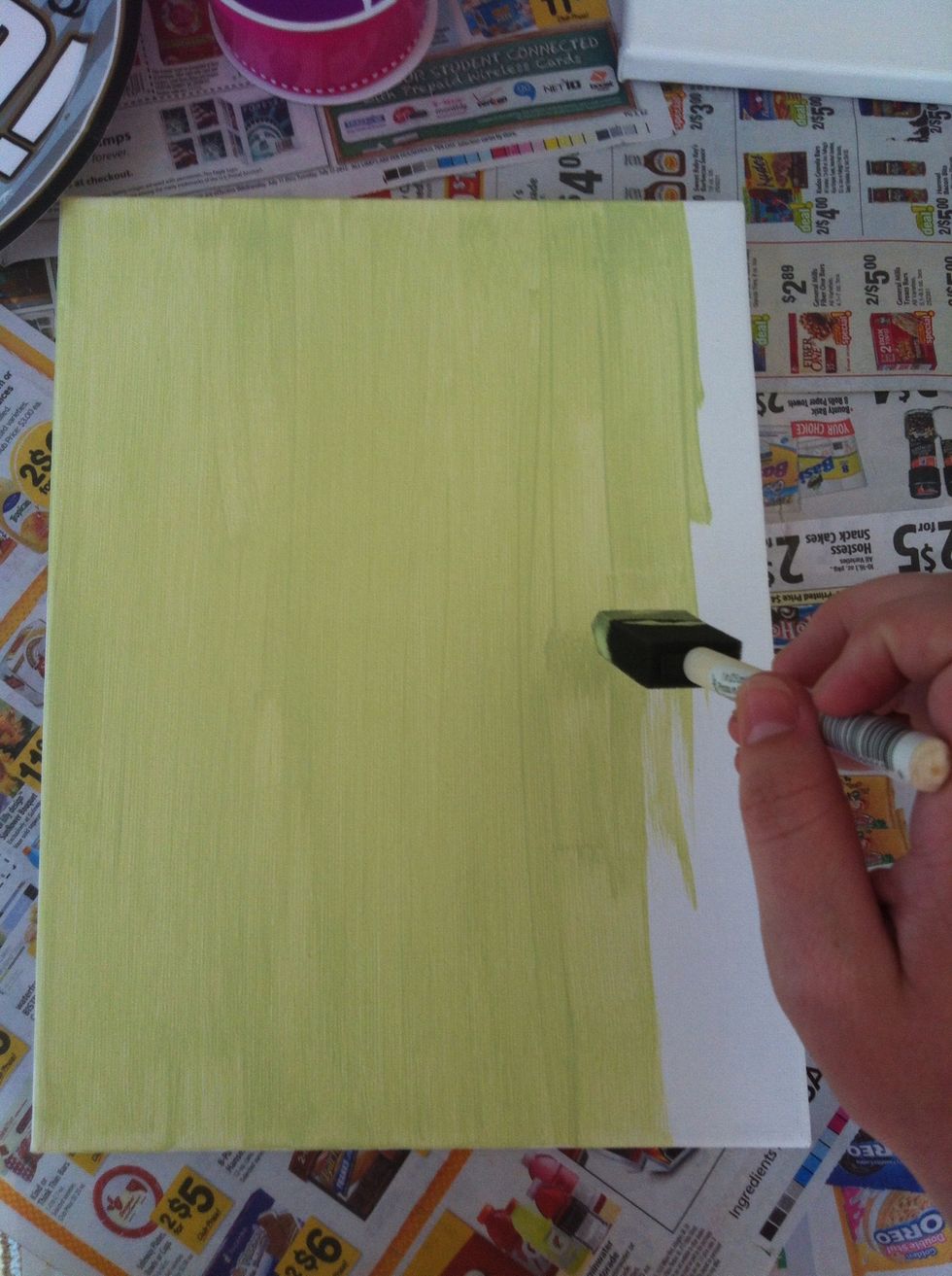 Using a small amount of acrylic paint from a paper plate, paint your canvas. Try to paint in one direction and make sure to paint the outer rims of the canvas as well.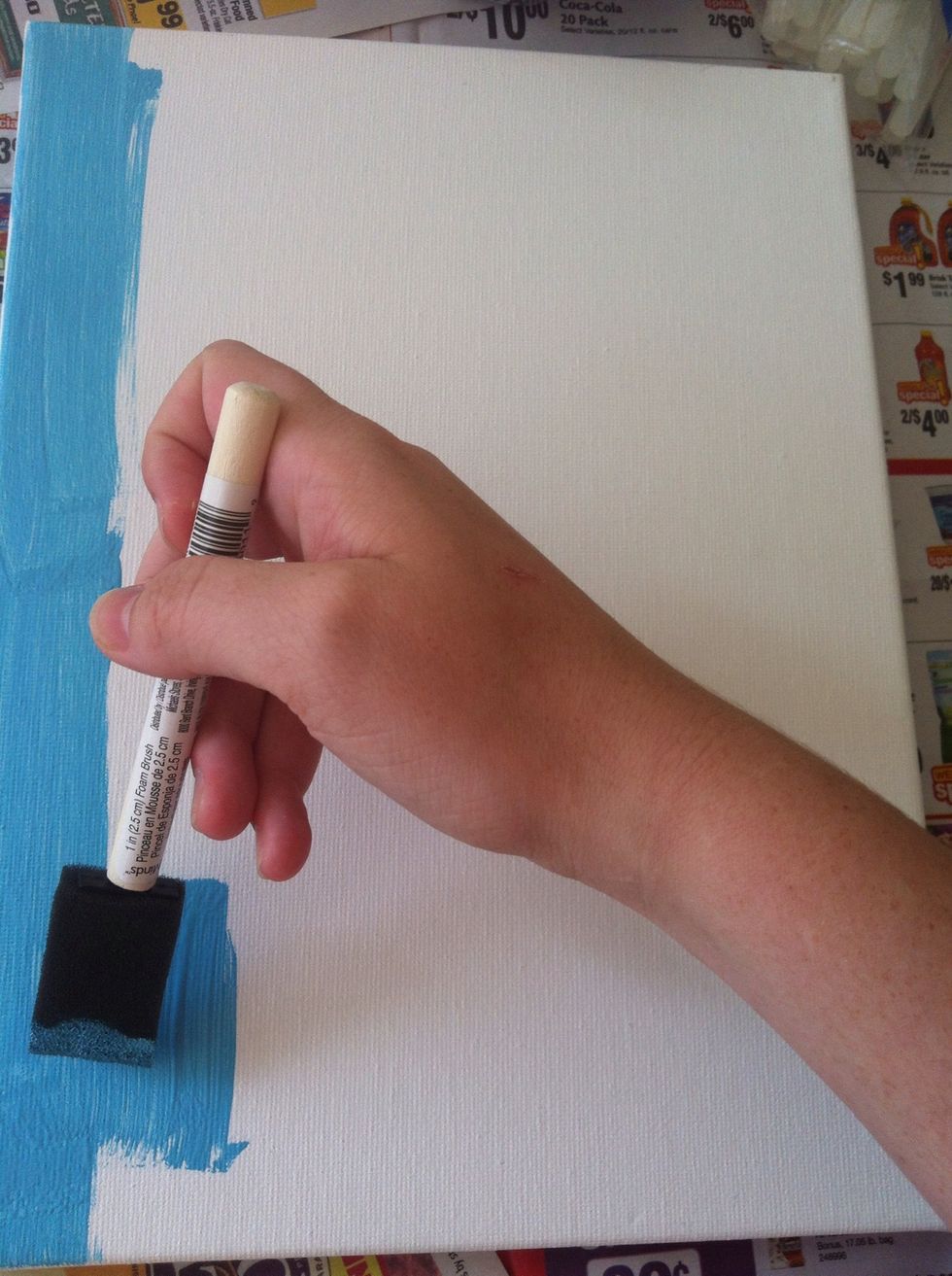 Since I did two I painted my other canvas as well, using long strokes and thin coats. Remember, you can always do a second coat!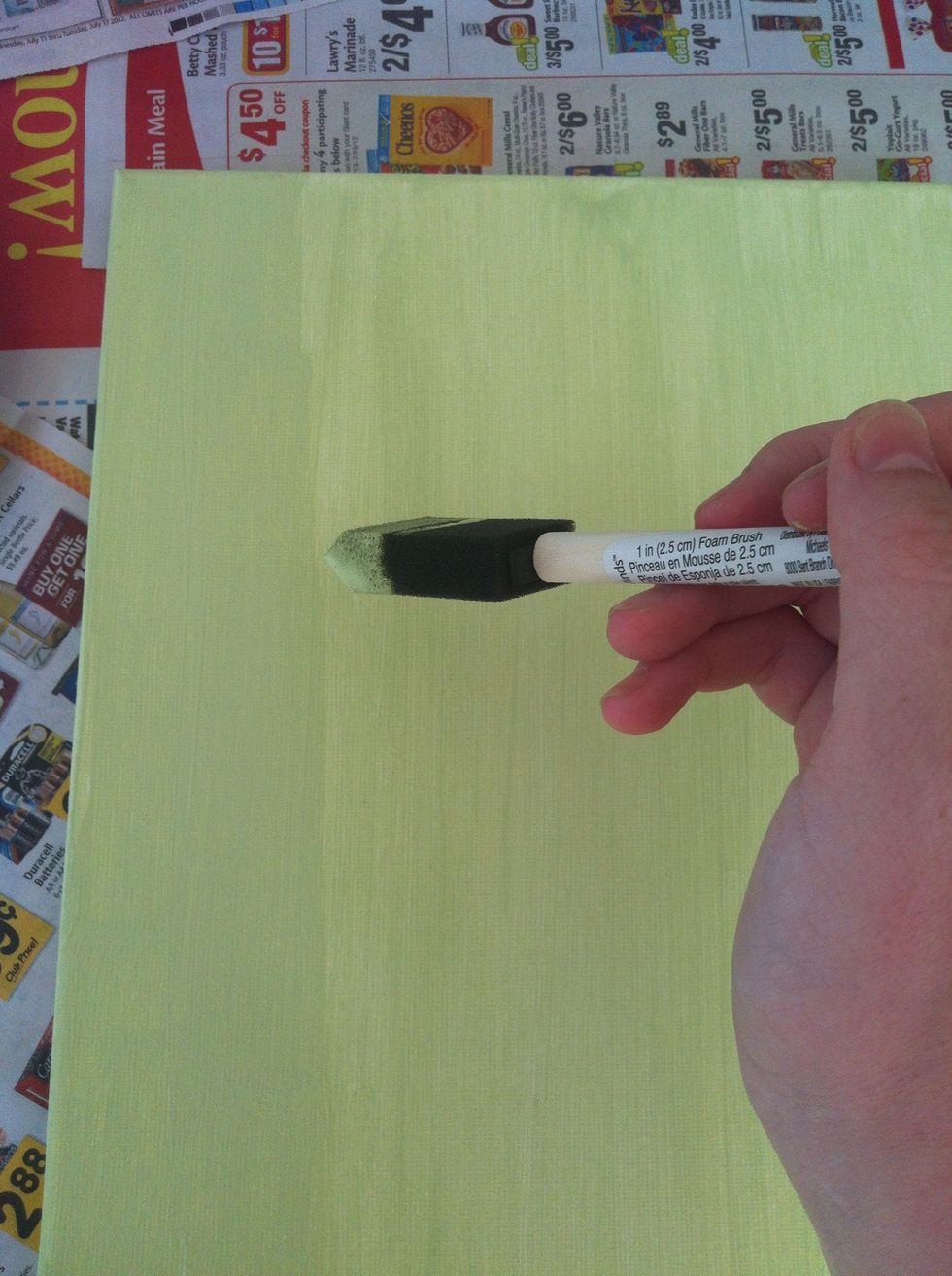 I did add a second coat to my green canvas to make it look more even.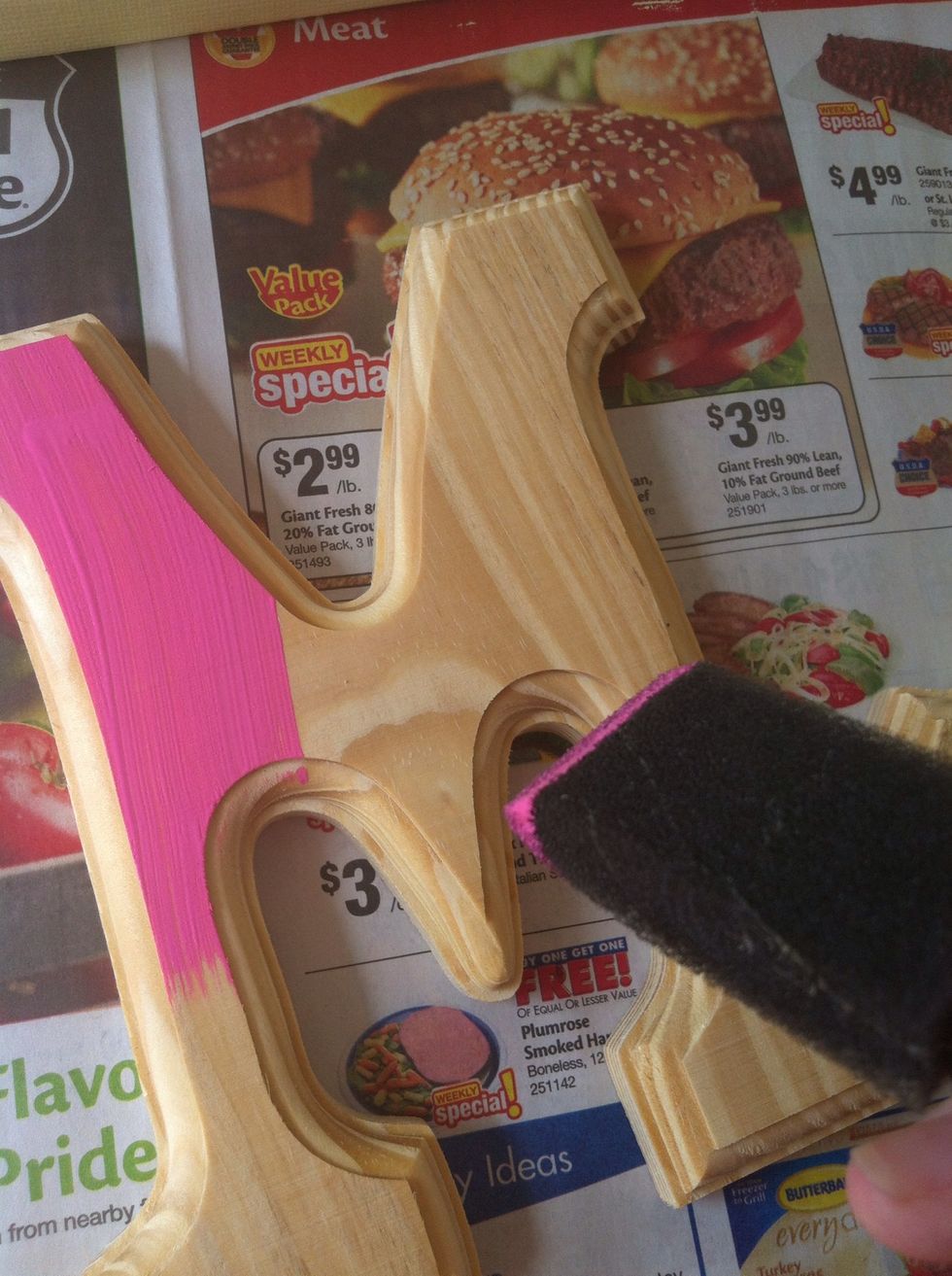 Paint your letters. I found it helpful to hold them using a paper towel when I was almost done. Coat your brush and push the tip into crevices to ensure an even coat.
Once finished, lay your letters out to dry by your canvases.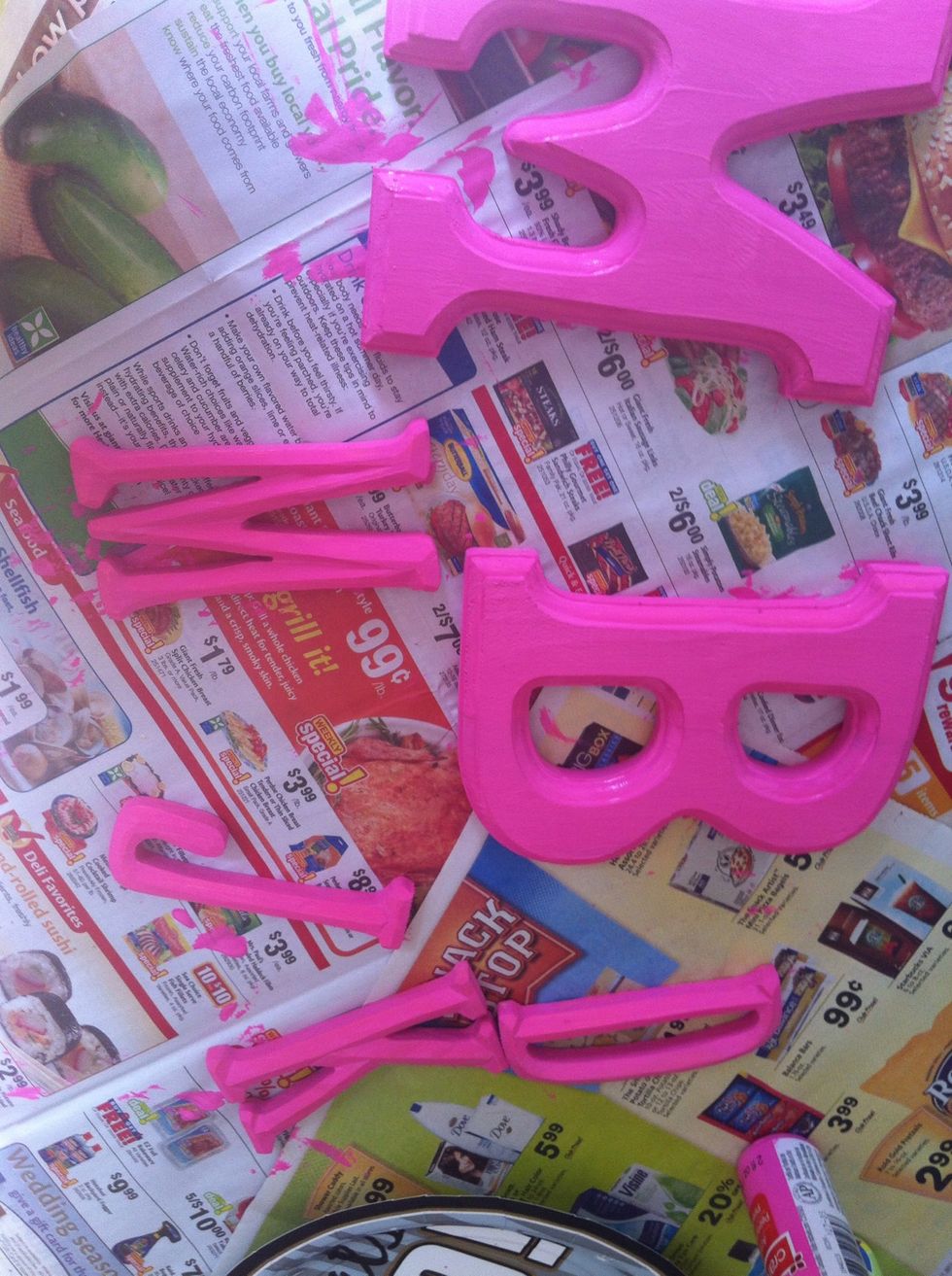 Make sure there are no bubbles in any of the paint and wait at least a half hour before continuing.
Affix the letters to the canvas using a hot glue gun. Be sure to apply them quickly or they will not stick. Flip your canvas and press on the backs to make the glue stronger.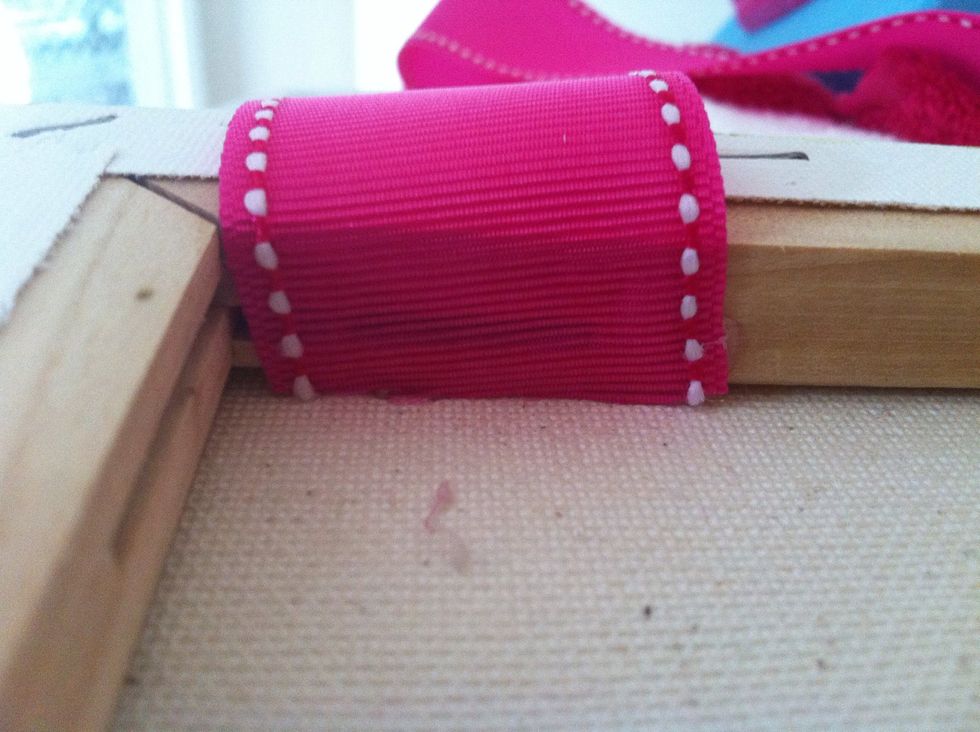 Cut a long enough piece of ribbon. Apply hot glue to the very edges and affix them to the insides of your canvas, pressing down by rolling a pencil eraser over the glue (it is hot!).
Allow to dry and voila! Adorable monogrammed dorm decorations for less than $20 each!!
1.0 9 by 12 in canvas
2.0 Acrylic paint
2.0 Foam brushes
2.0 Paper plate
1.0 Large wood letter (last initial)
2.0 Small wood letters (first and middle initials)
1.0 Ribbon in same color as paint for letters
1.0 Hot glue gun
1.0 Glue for gun
Newspaper for work surface