Perfect breakfast to serve to your little monkeys made with bananas of course!
93
Mix up pancake batter and mix in small pieces of 1 banana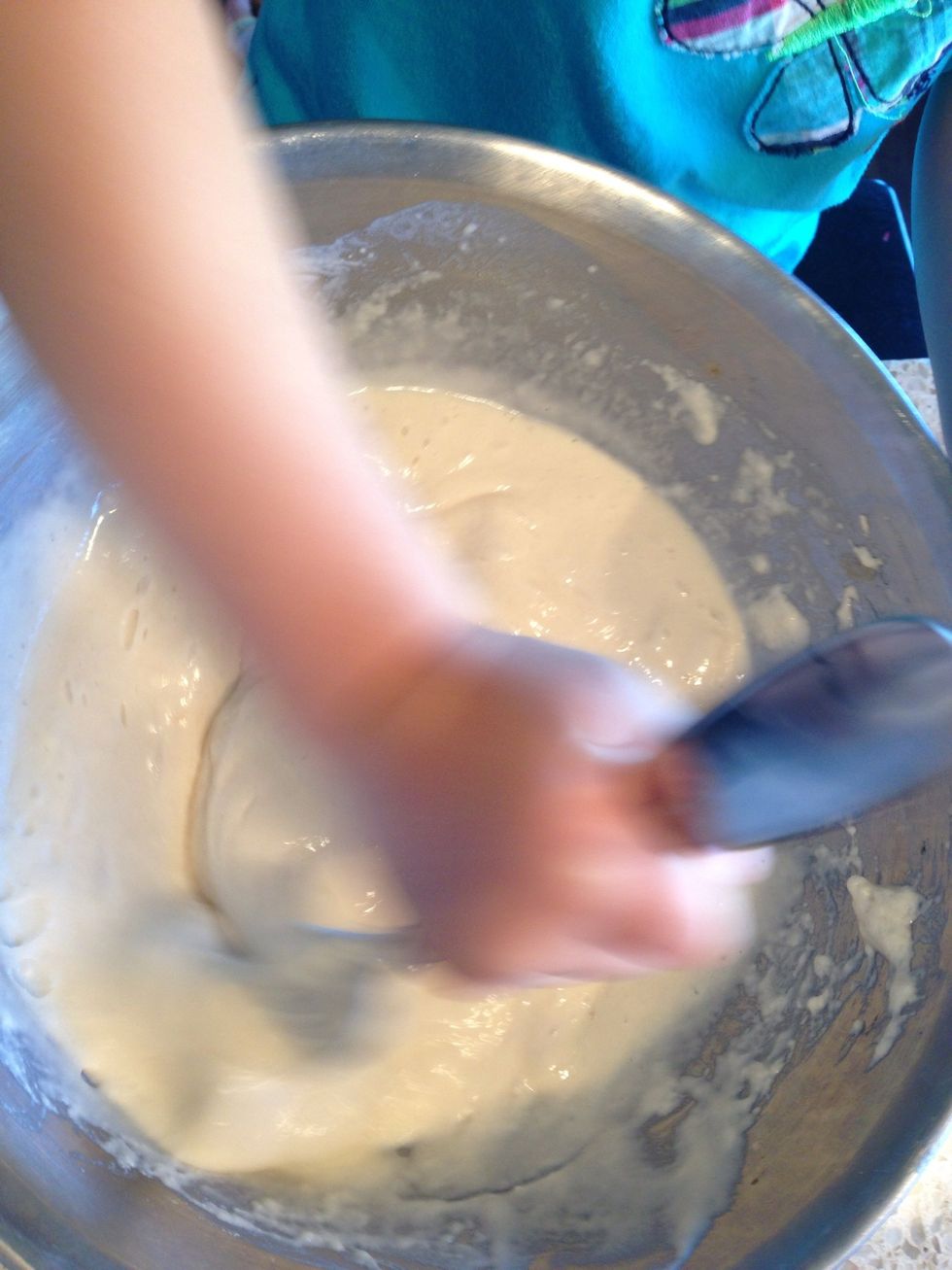 Mix in the banana pieces into the batter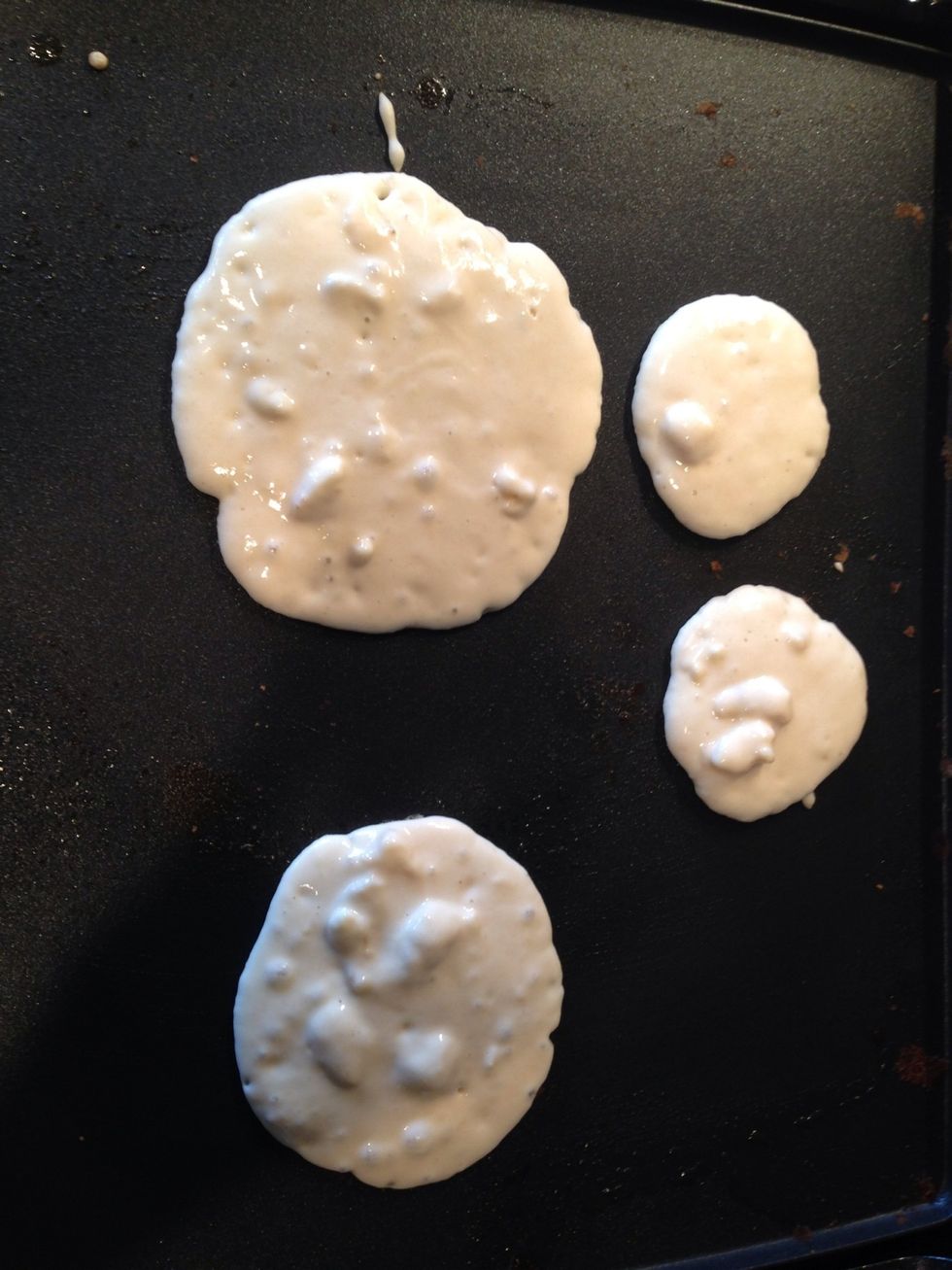 Make two small pancakes for the ears, 1 large pancake for the head, and a medium size for the nose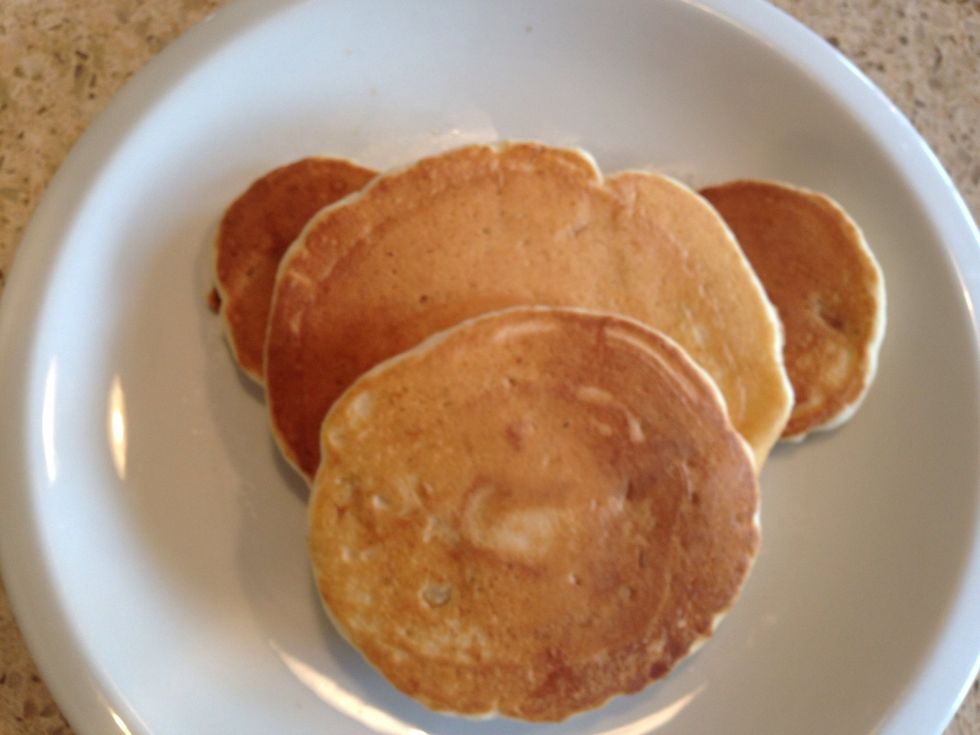 Arrange two small pancakes as ears, layer on top large pancake for head, then layer medium size pancake for the nose as the top layer of the stack.
Arrange blueberries to complete the monkey face and serve to your own little monkeys!
Bisquick pancake batter
1.0 Banana
1/2c Blueberries
Butter
Griddle & spatula