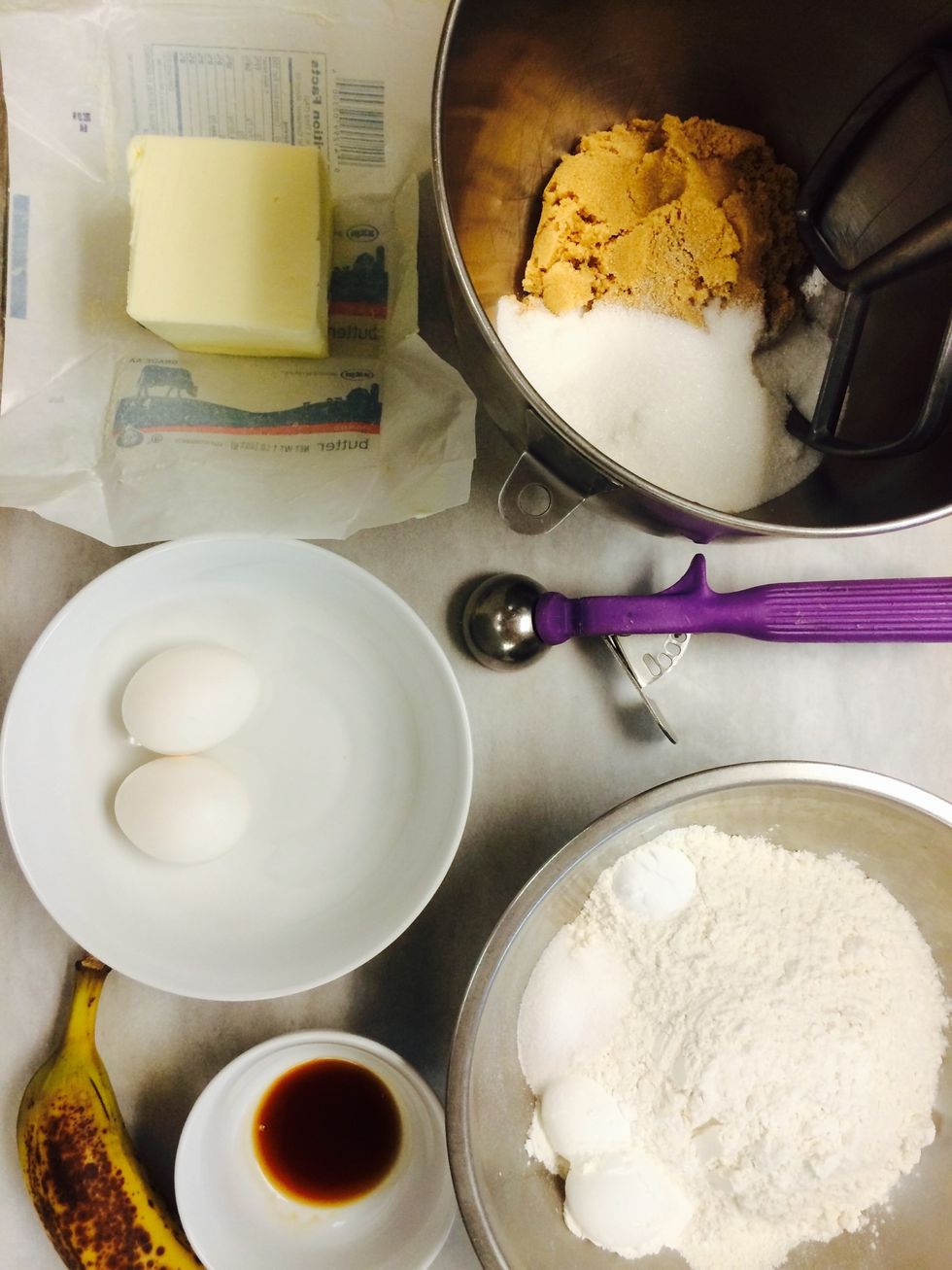 Gather the ingredients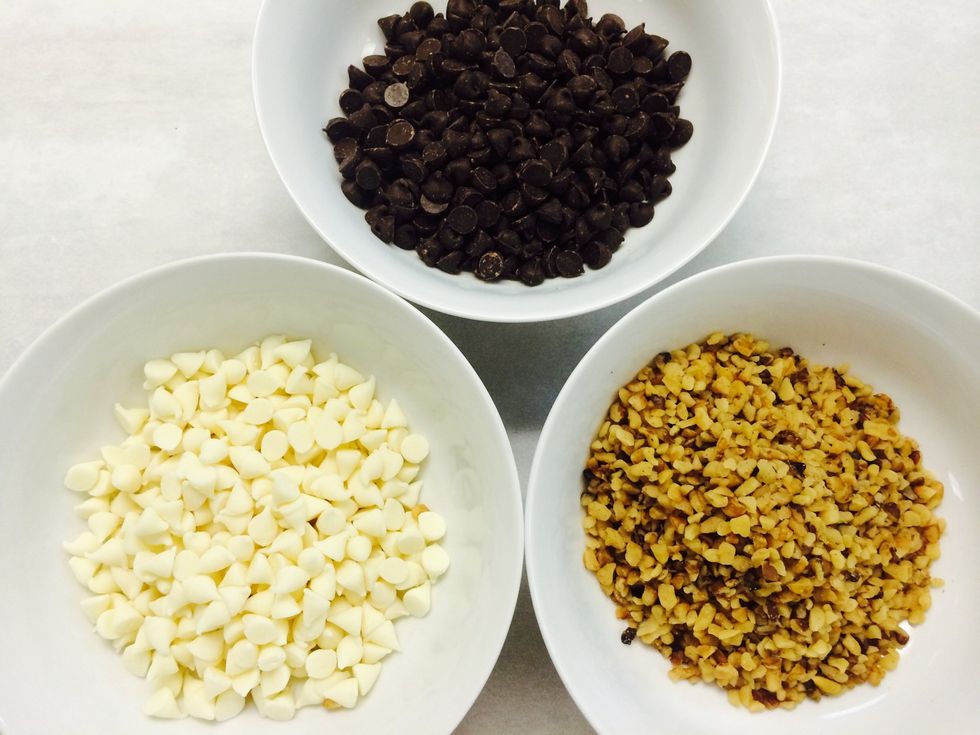 More gathered ingredients ...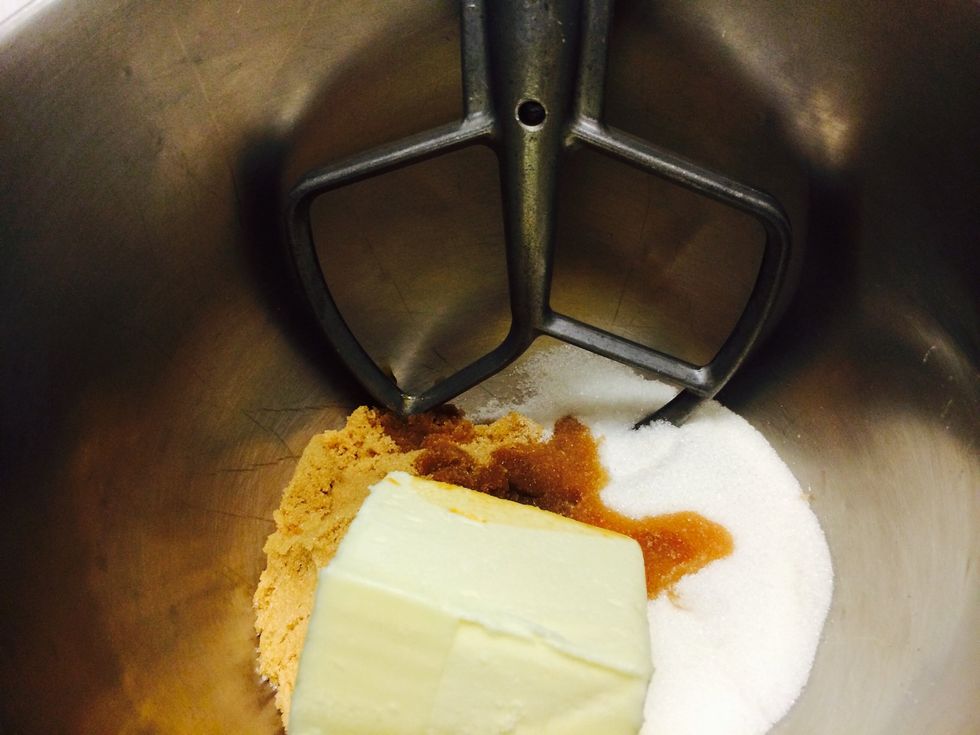 In the mixing bowl; butter, brown sugar, granulated sugar & vanilla.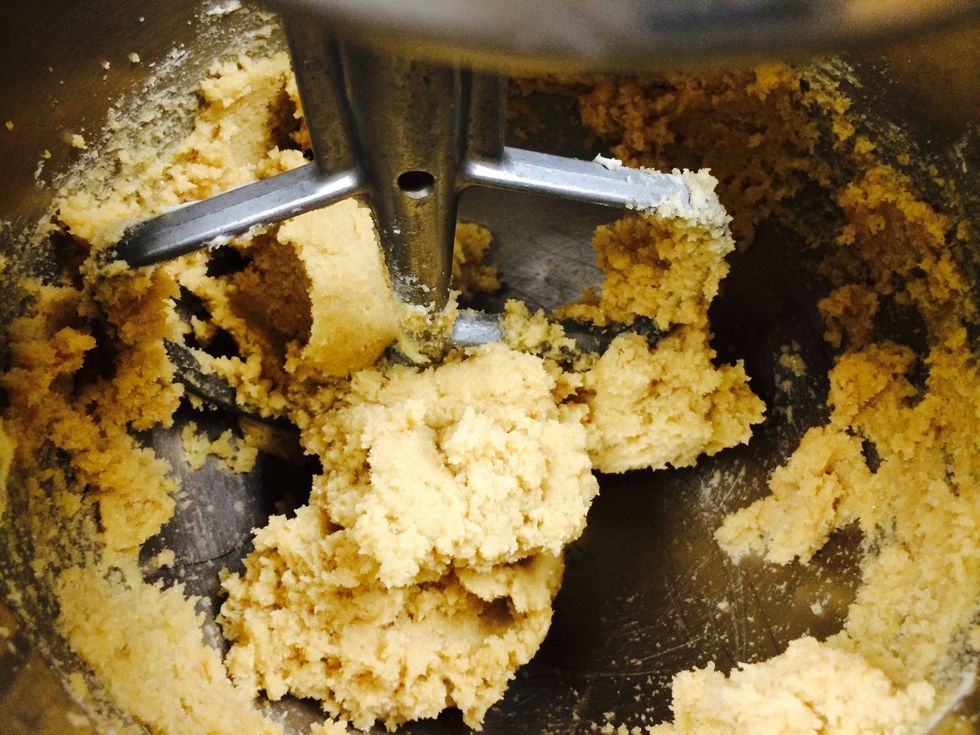 Cream together.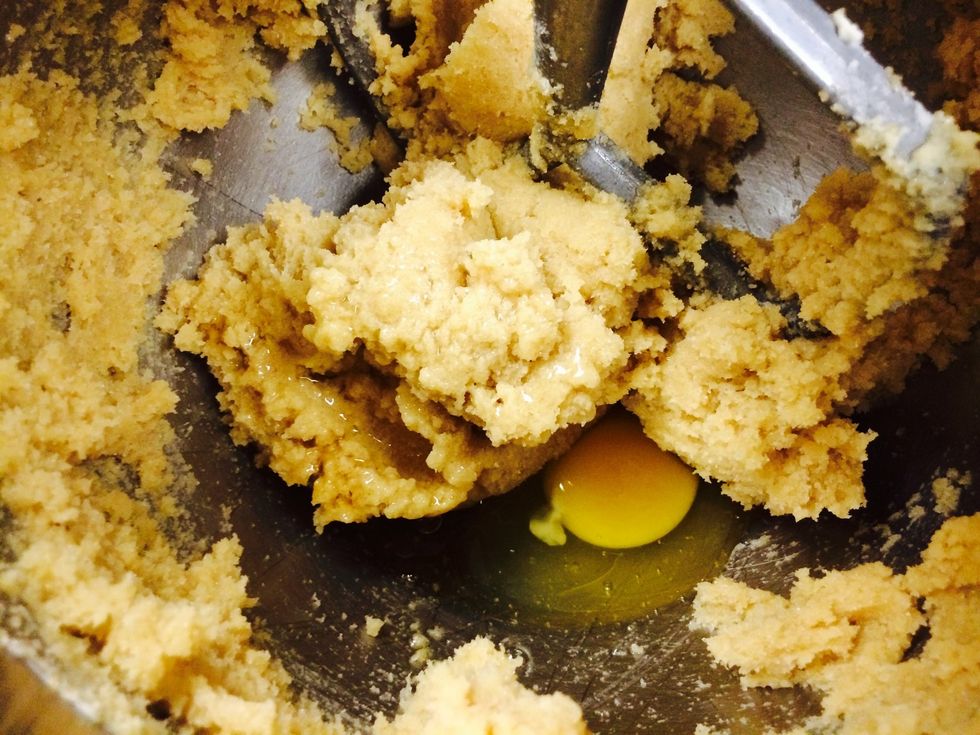 Add eggs one at a time and mix until we'll blended.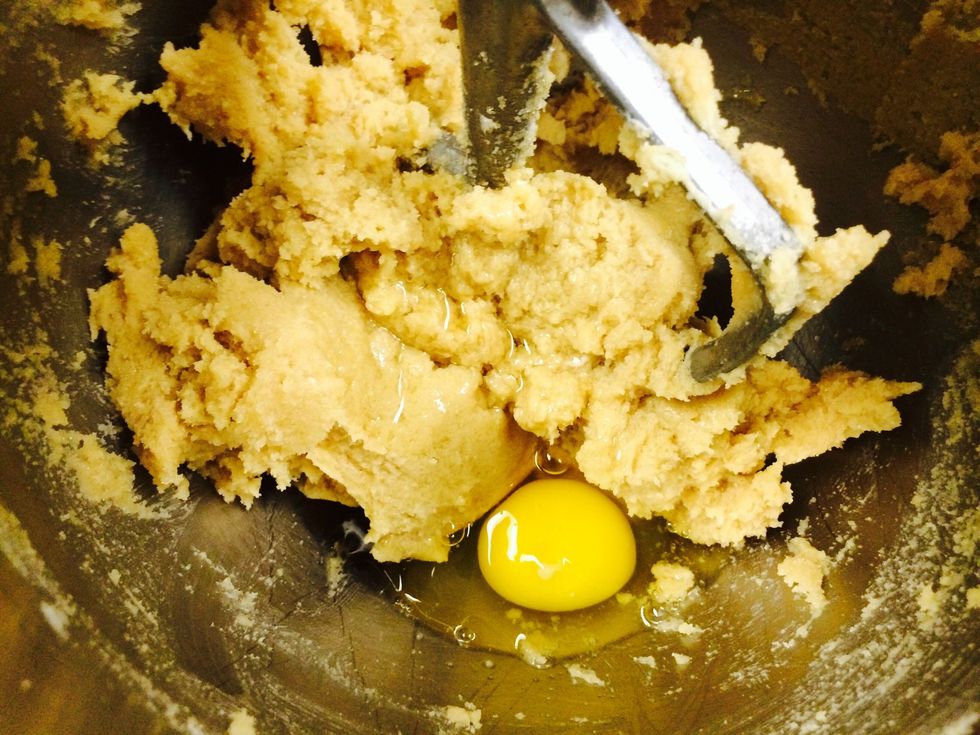 Add the other egg and blend.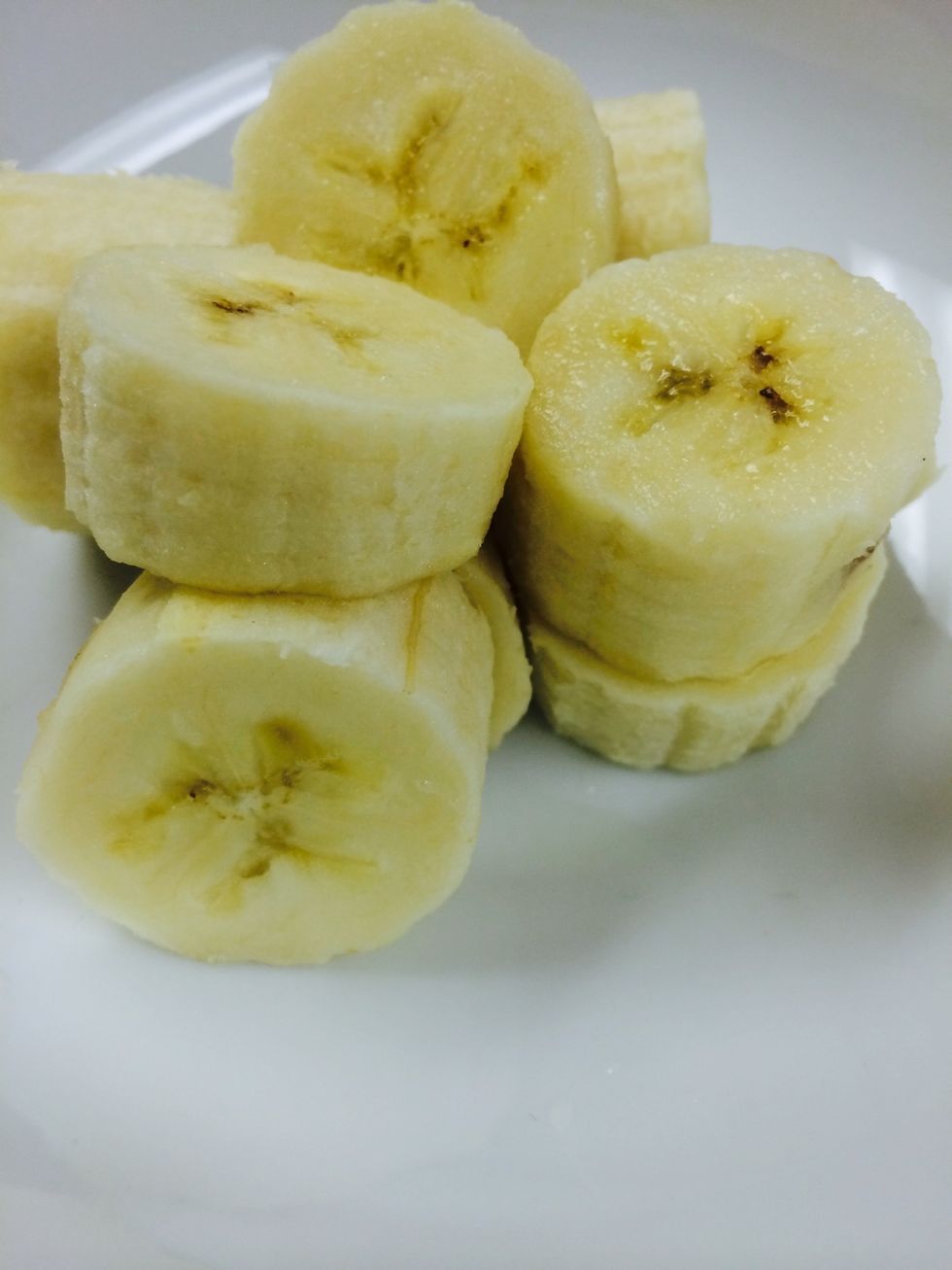 Slice the bananas.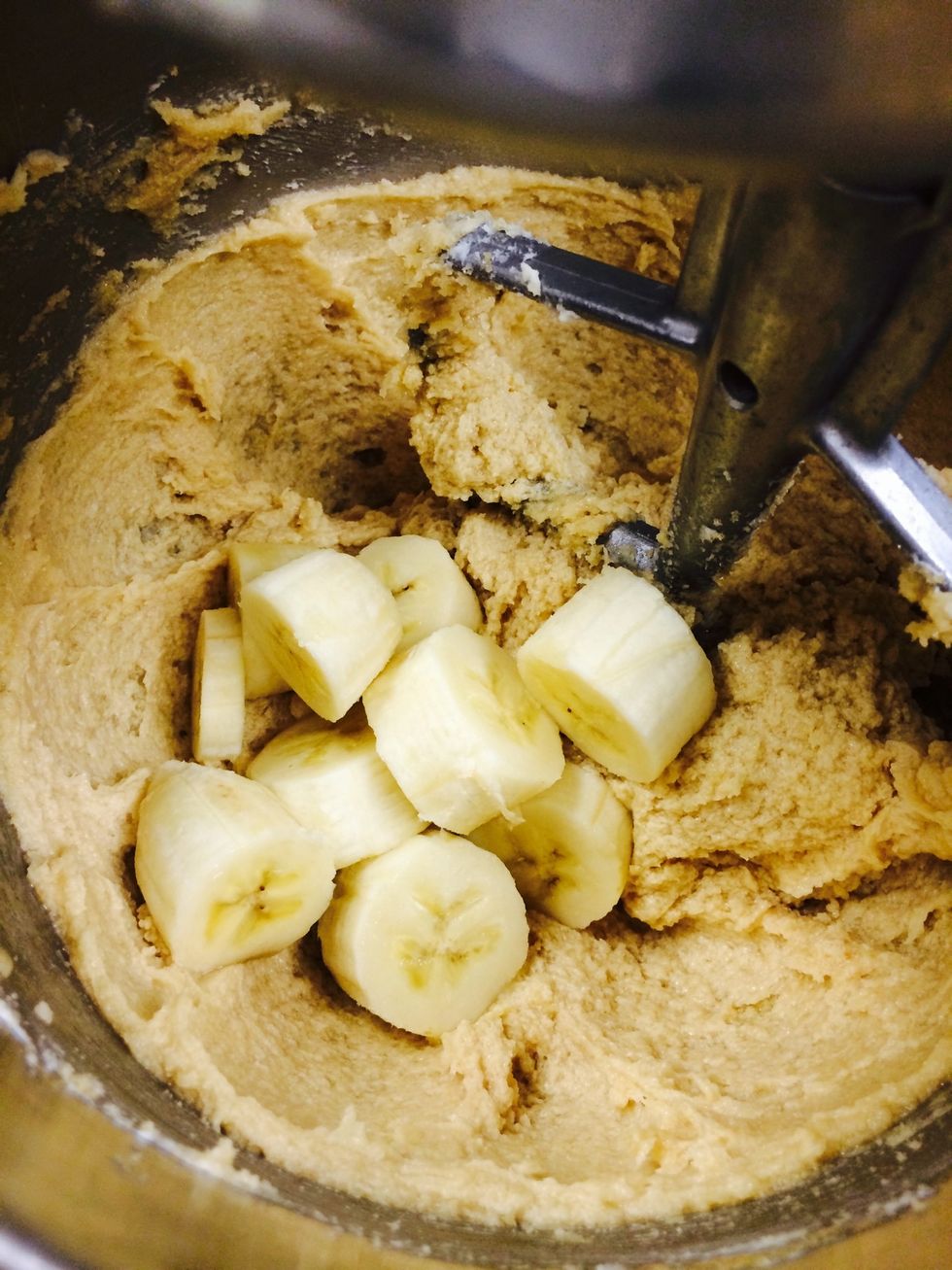 Add bananas and blend until somewhat smooth.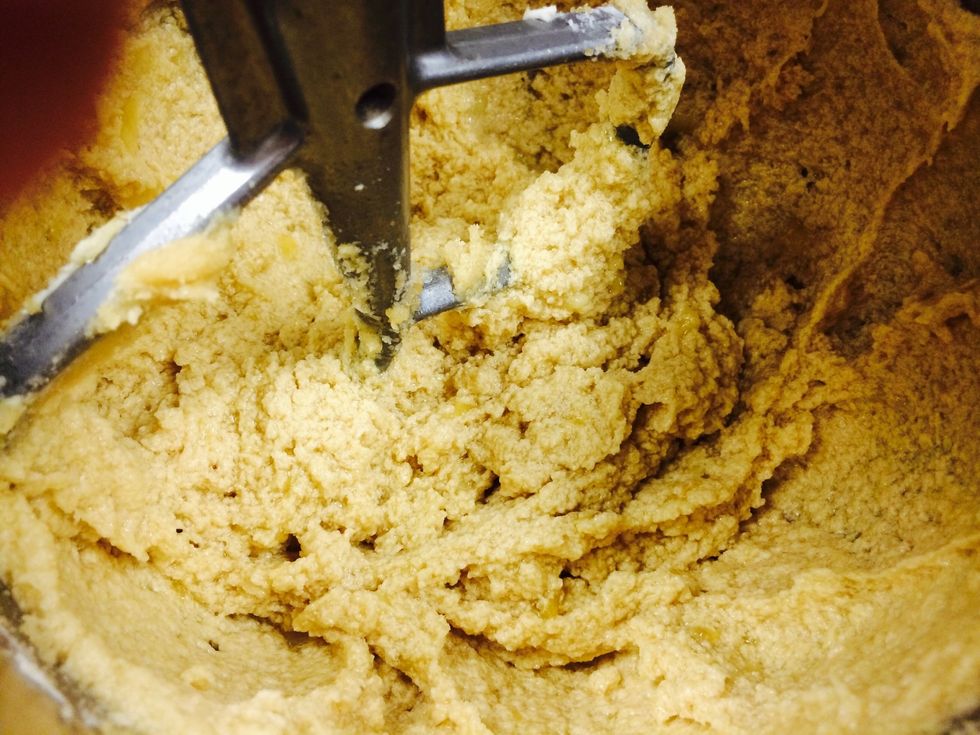 With the bananas blended, the batter does take on a wet appearance.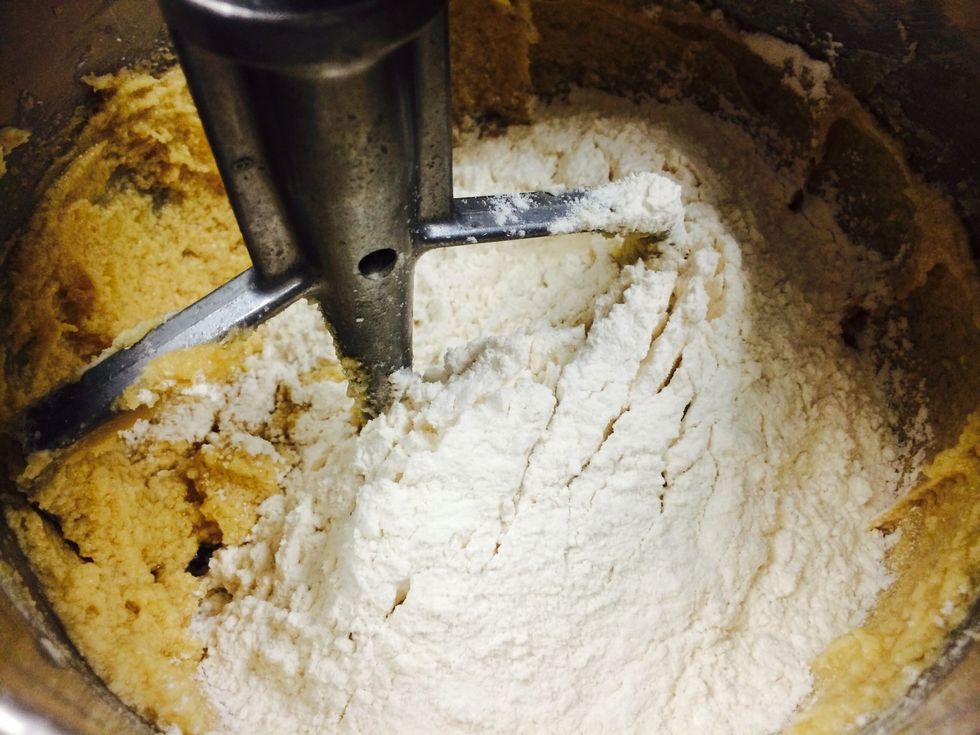 Add the dry ingredients; flour, cornstarch, salt and baking soda.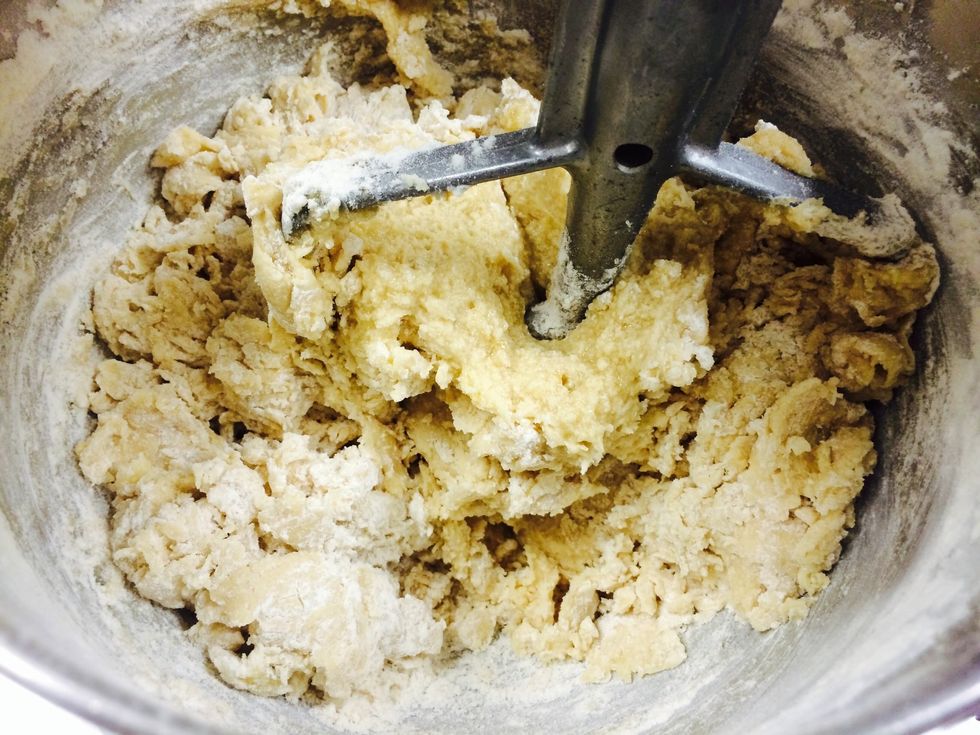 Mix just until the flour is almost in blended in.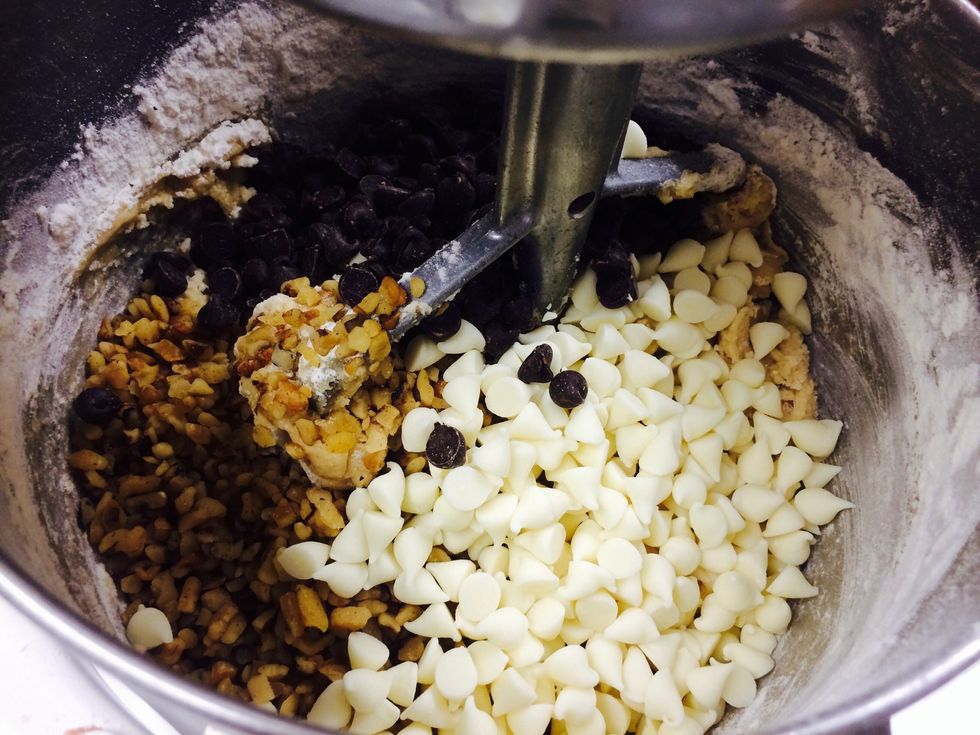 Add the white chocolate, milk chocolate chips and the walnuts.
All blended together. I love cookie dough!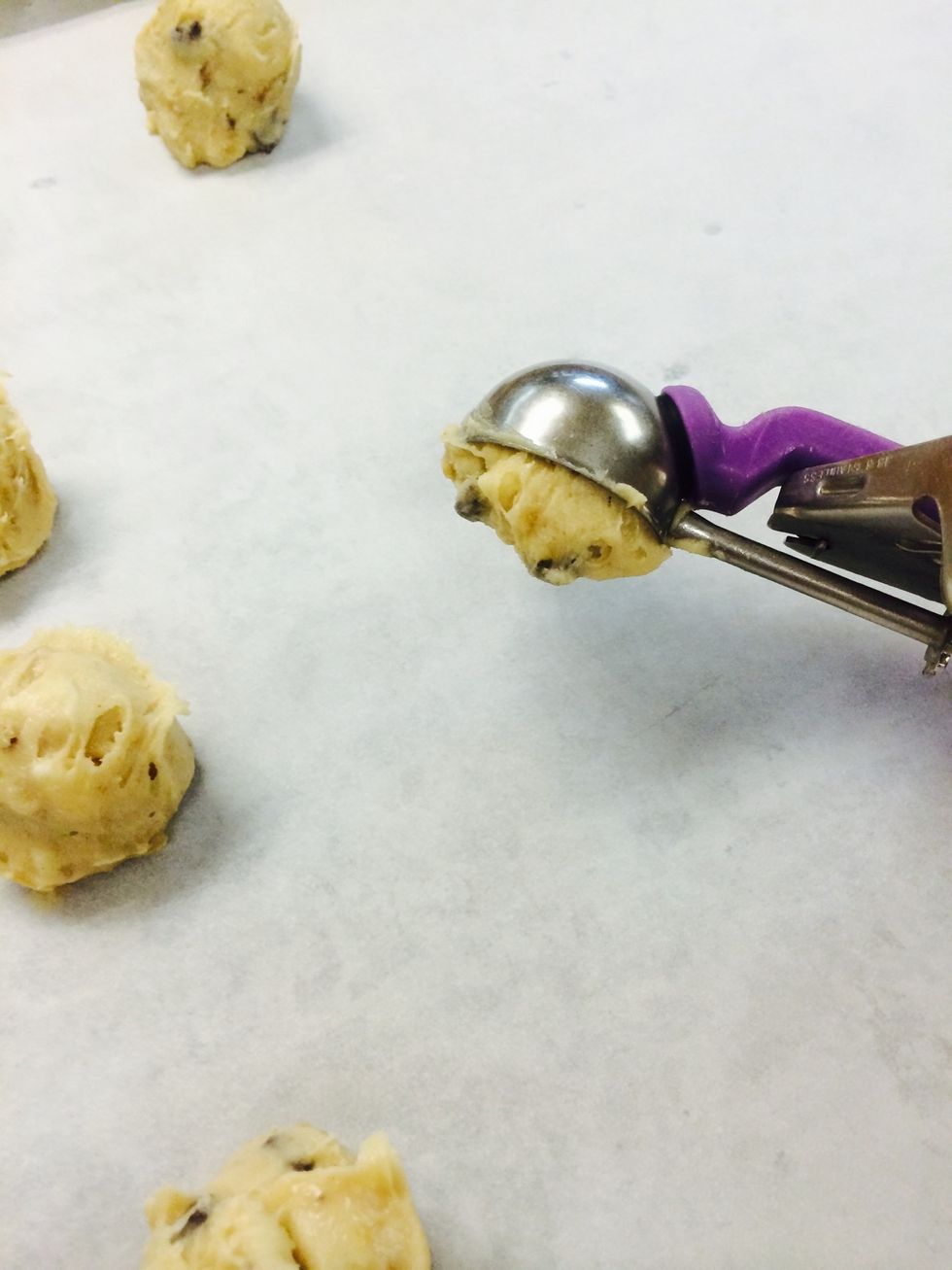 I use a #40 scoop (can be purchased at kitchen or craft stores) , or you can use 2 table spoons to scoop the cookie dough.
Scoop cookies onto parchment or onto non stick cookie sheets.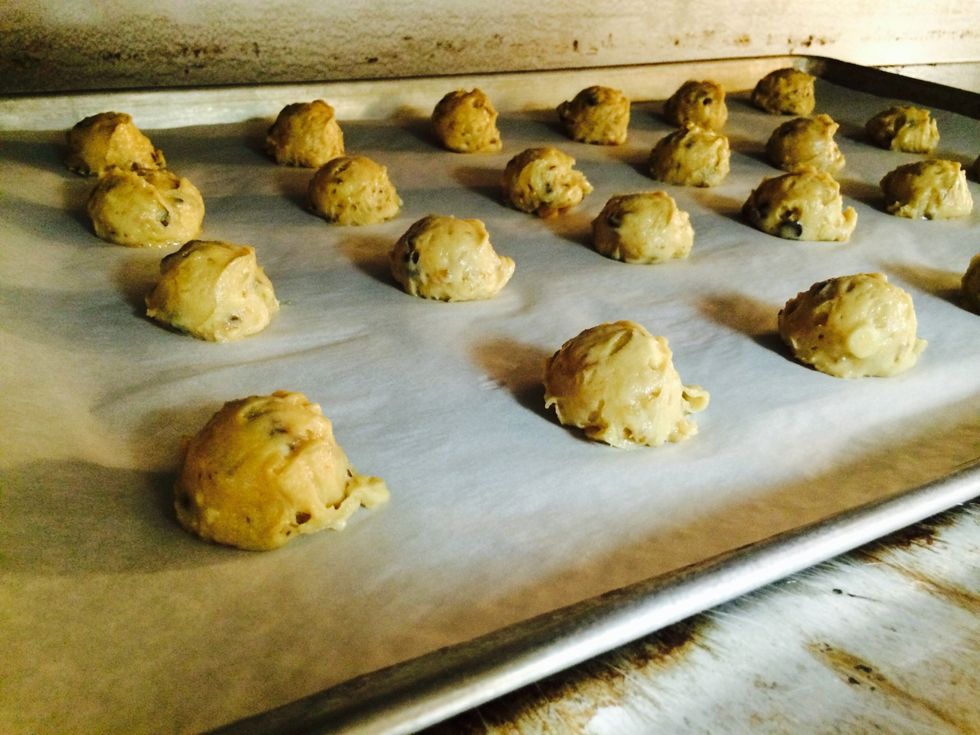 Bake at 350f for 12 - 15 minutes until golden brown.
Yummy!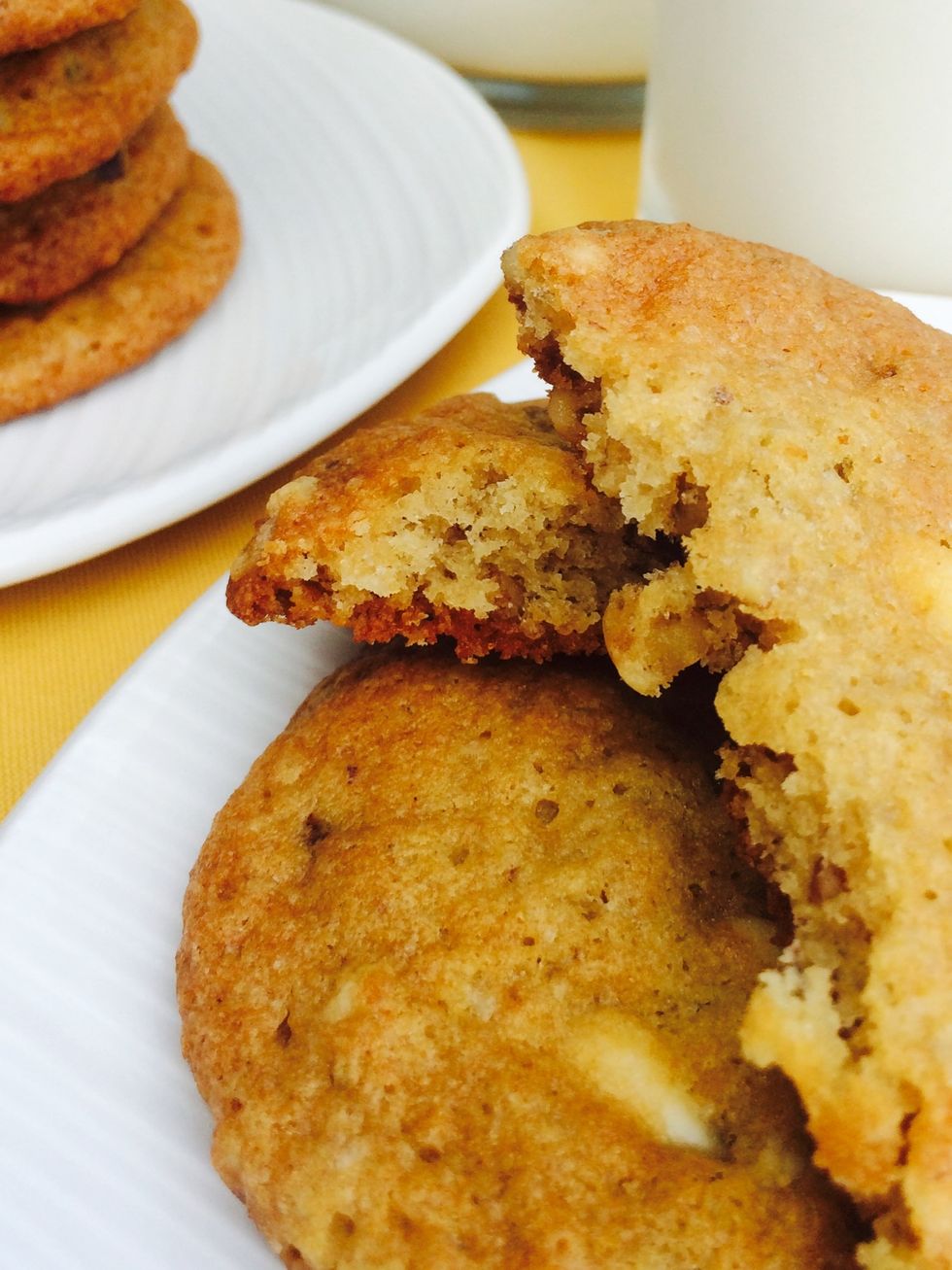 These cookies are delicious, soft and chewy.
So good .... and made with bananas too! 🍌 If you have any leftovers, store in an airtight container.
1.0c Butter
3/4c Brown sugar
3/4c Granulated sugar
2.0 Eggs
1.0Tbsp Pure Vanilla extract
1.0 Small, ripe banana
1/2c All purpose flour
3.0Tbsp Cornstarch
1.0tsp Coarse salt
1.0tsp Baking soda
1.0c White chocolate chips
1.0c Milk chocolate chips
1.0c Walnuts or any other kind you prefer
This recipe yields about 48 cookies
Joseph Feiertag
A career pastry chef. My favorite dessert is creme brûlée. I love making anything with chocolate, blueberries, maple syrup or anything flavored with bourbon!
Northeast, Pennsylvania USA