This is very messy but very good hope you enjoy my guide. Please give me "❤️" if you like it.
Get some Krusteaz Monkey Bread Mix from the store I got mine from Sam's Club.
Preheat your oven to 350 F.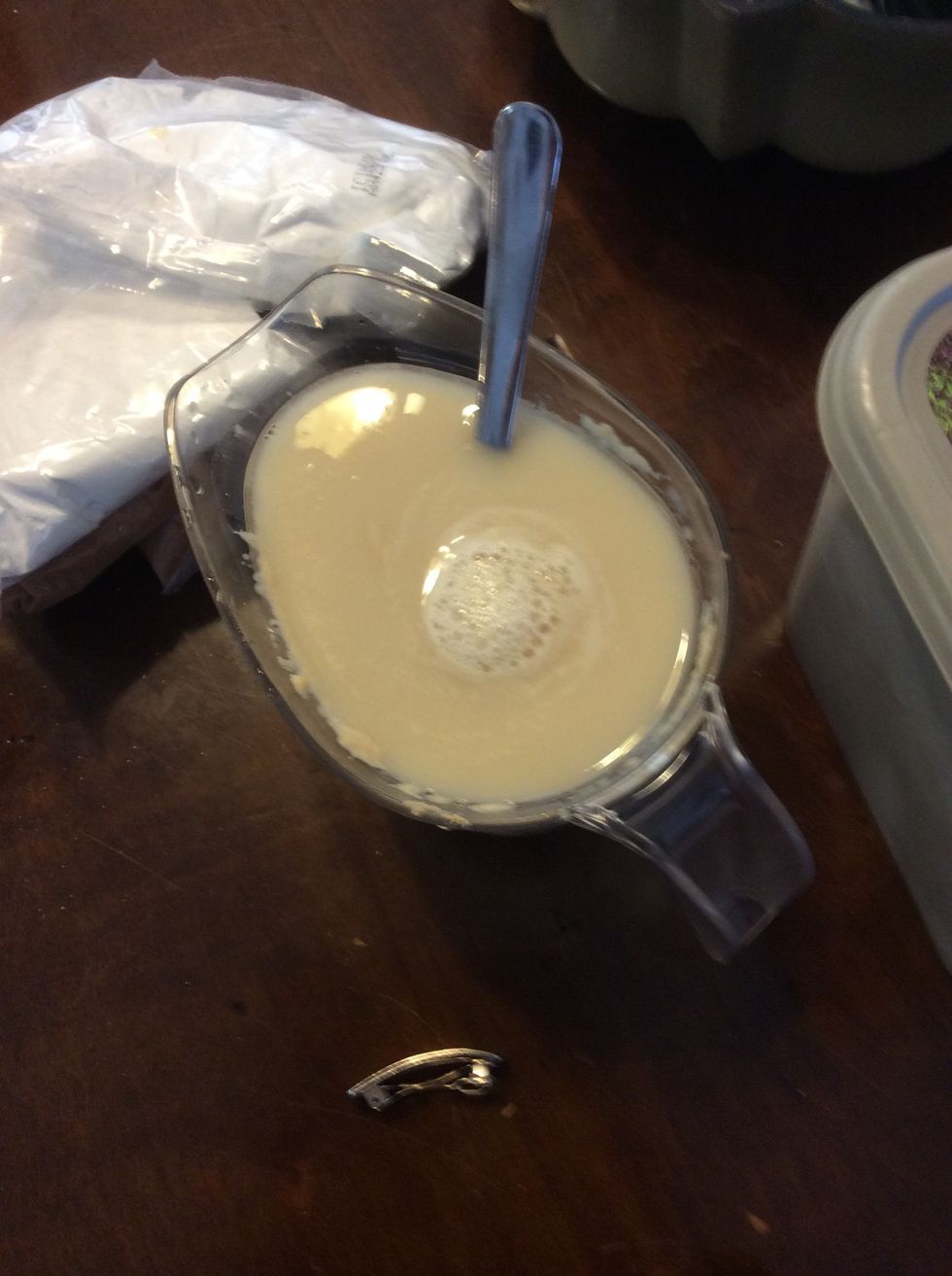 Now get your warm water and yeast mix it together. It will not smell good, just a fair warning. Now leave for now.
Get your Bundt pan out and ready to rub with Crisco and your flour.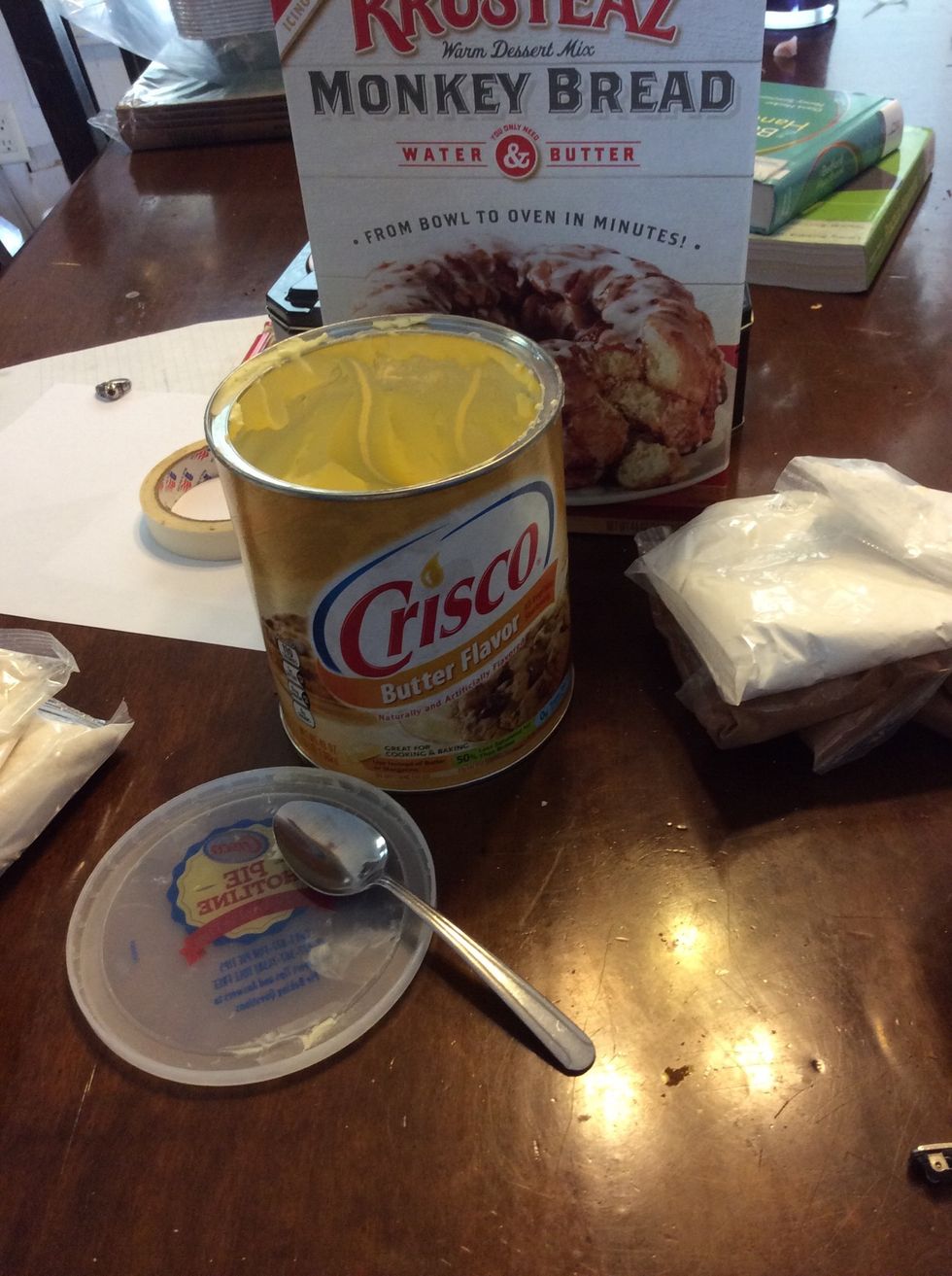 Get a spoon and your Crisco. Get a small spoon full of Crisco.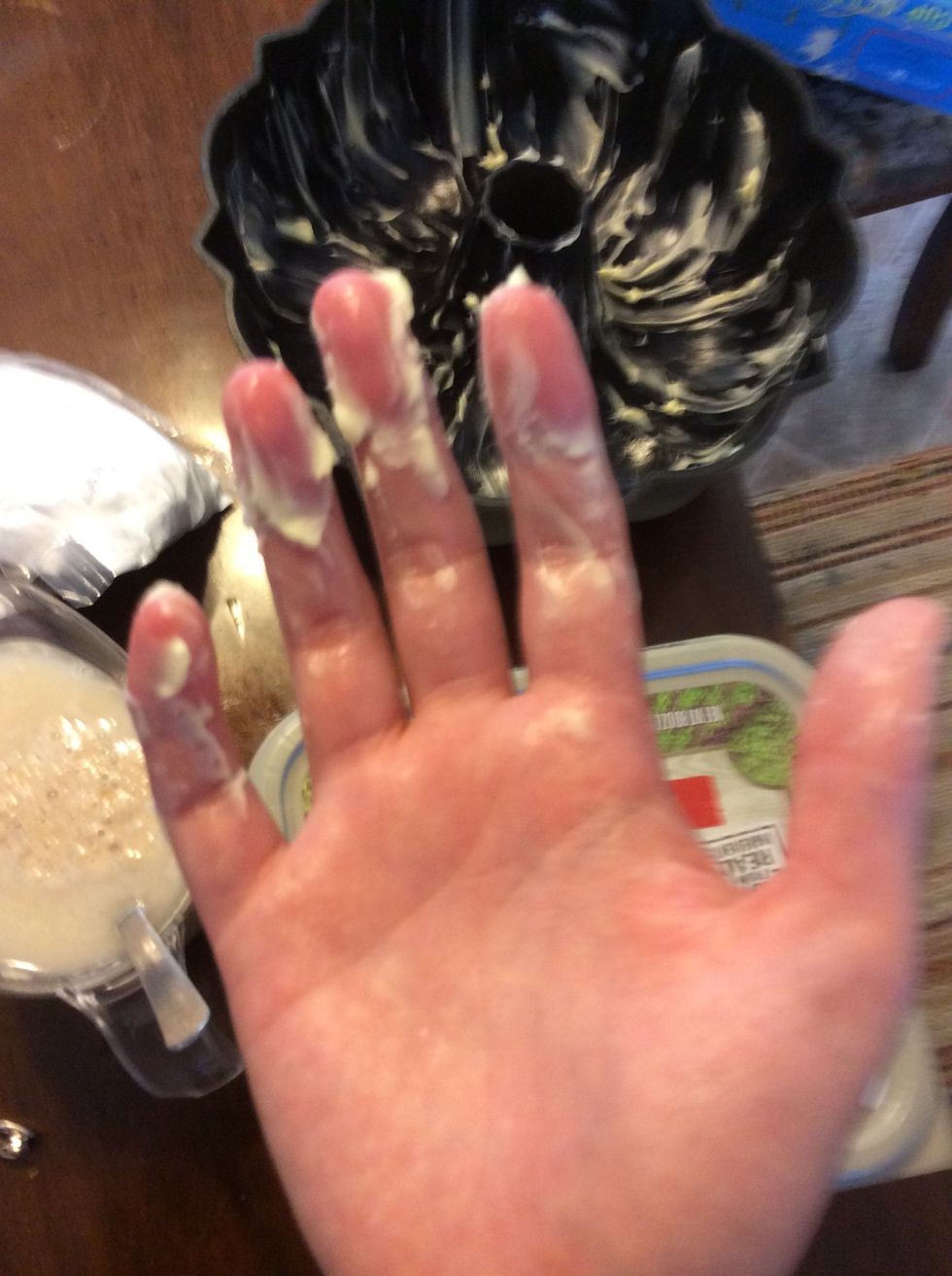 Now rub it all over the pan so your bread doesn't stick. My baking spray didn't work so my dad told me I could use this and a little bit of flour.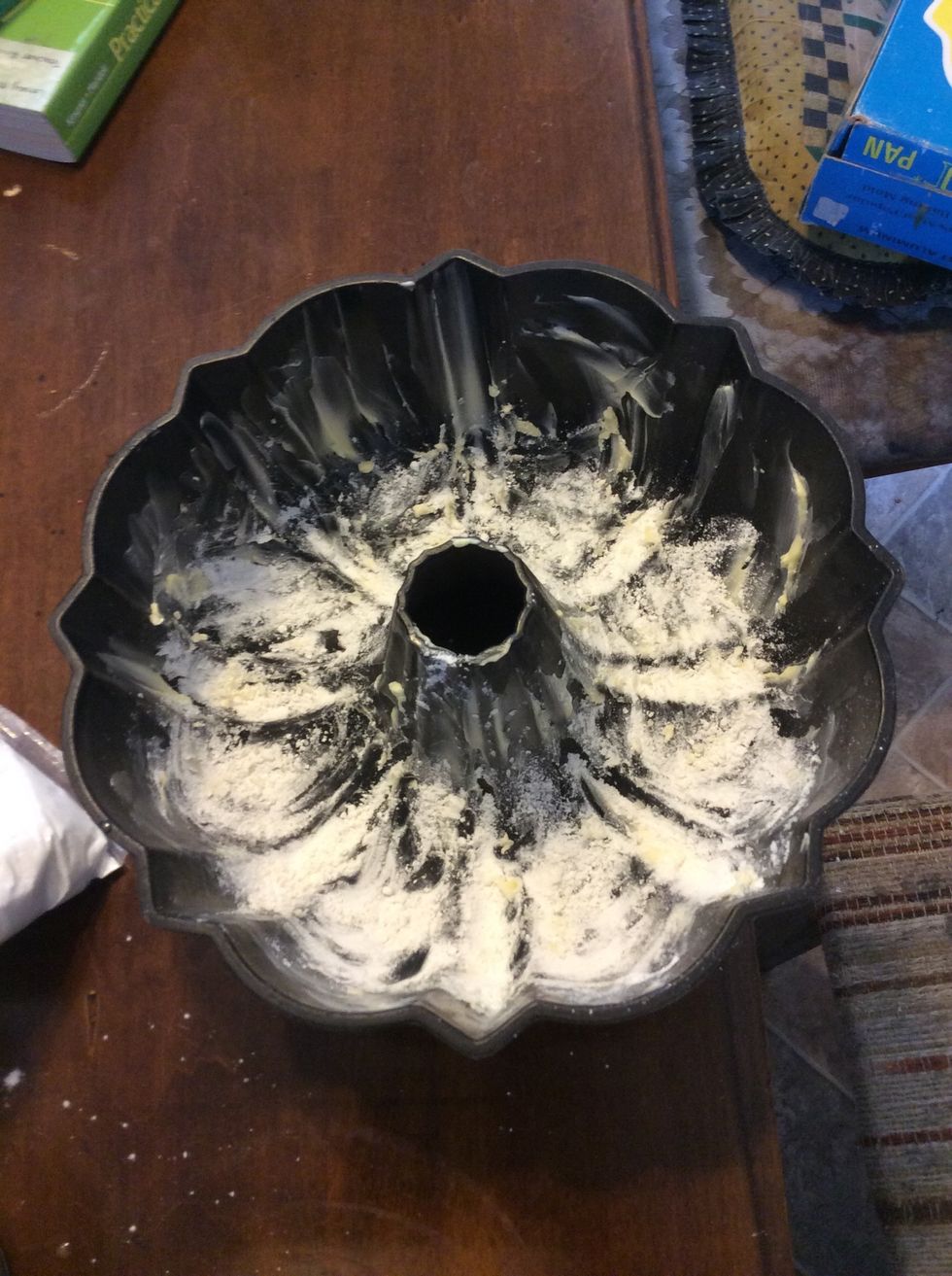 Now get about a 1/4 c of flour and and sprinkle it in your pan. Make sure to mix it around.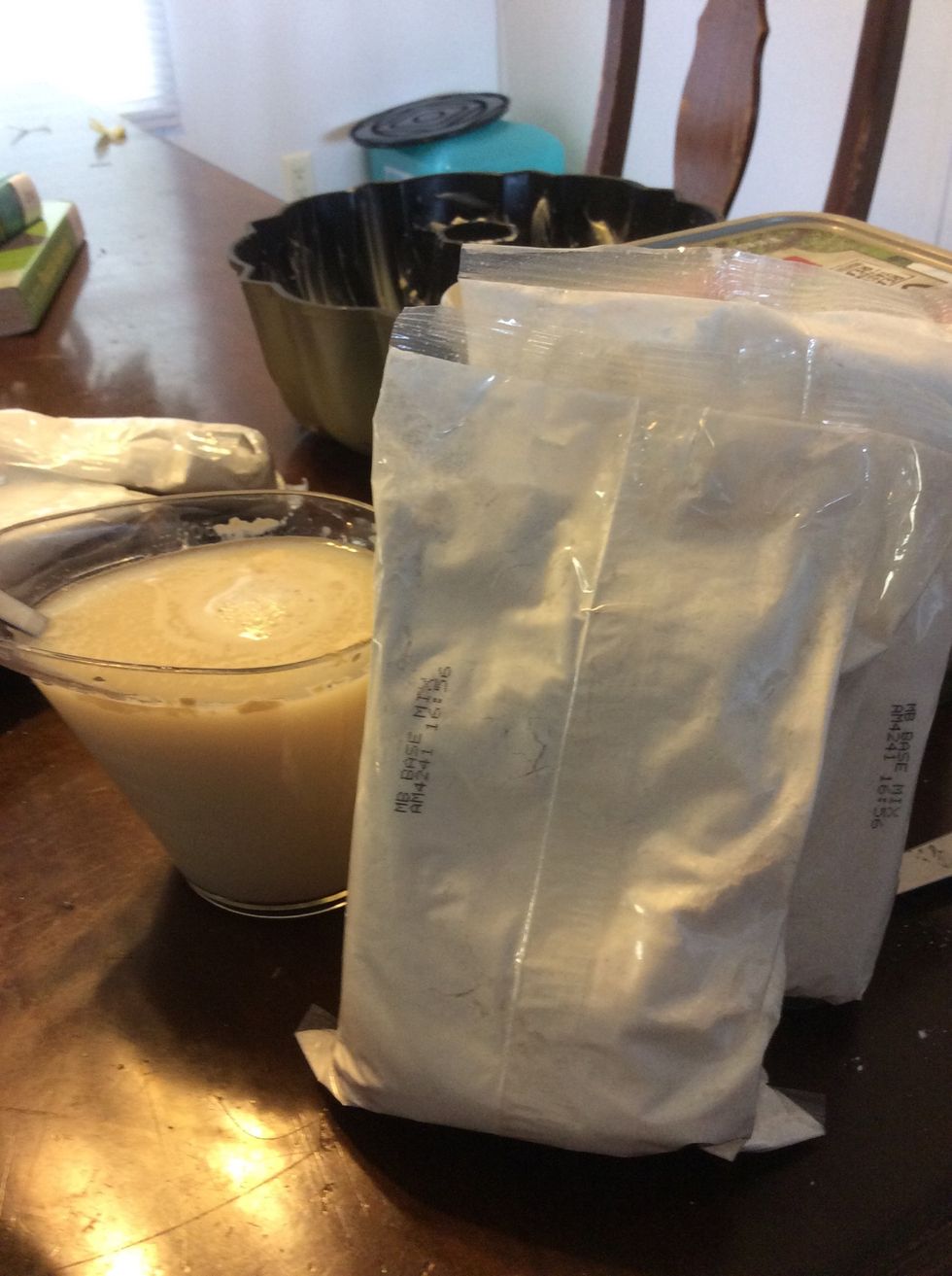 Now open your Monkey Bread Mix and have your yeast ready so you can mix it together.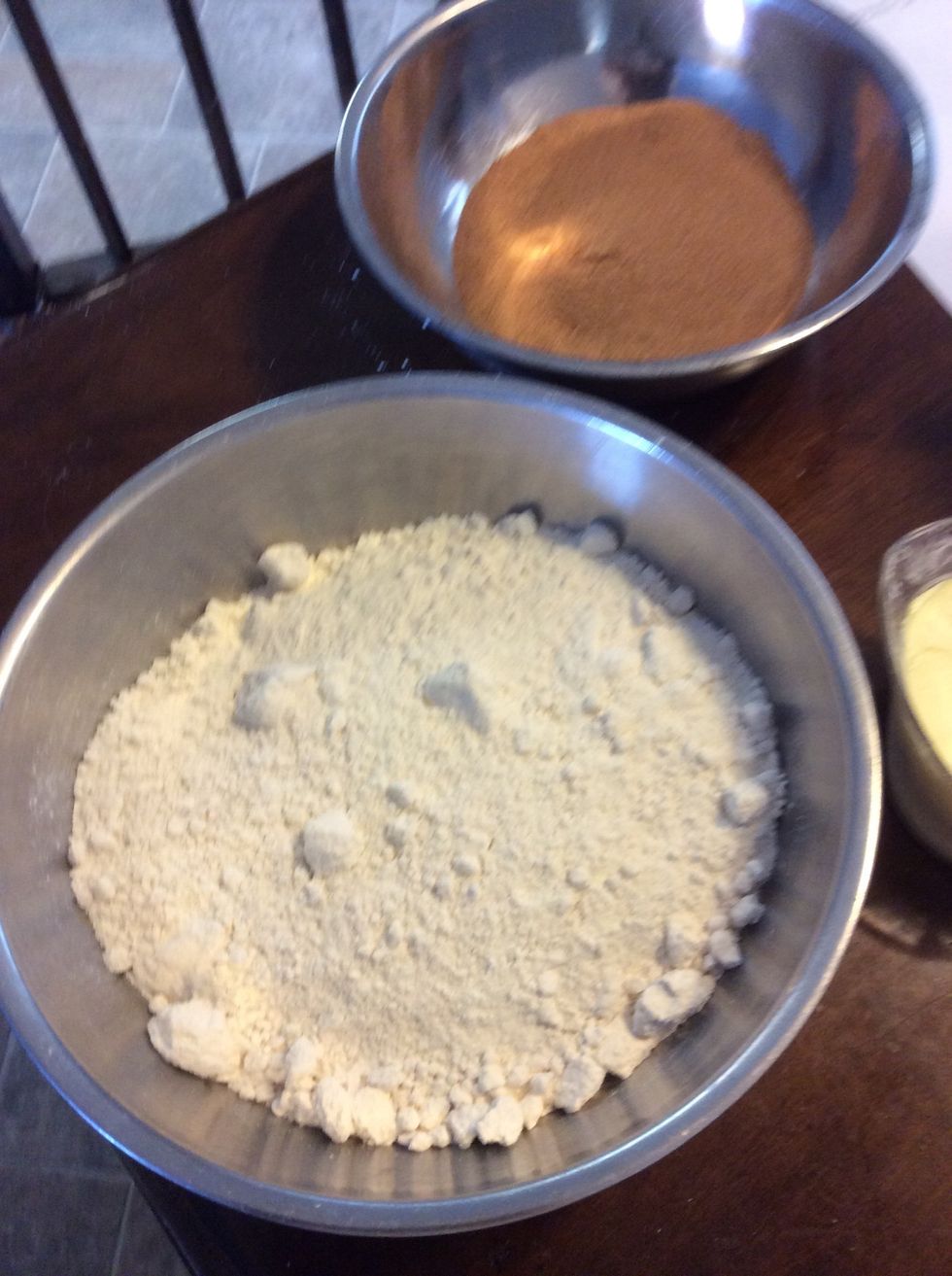 You will need a medium bowl for this part.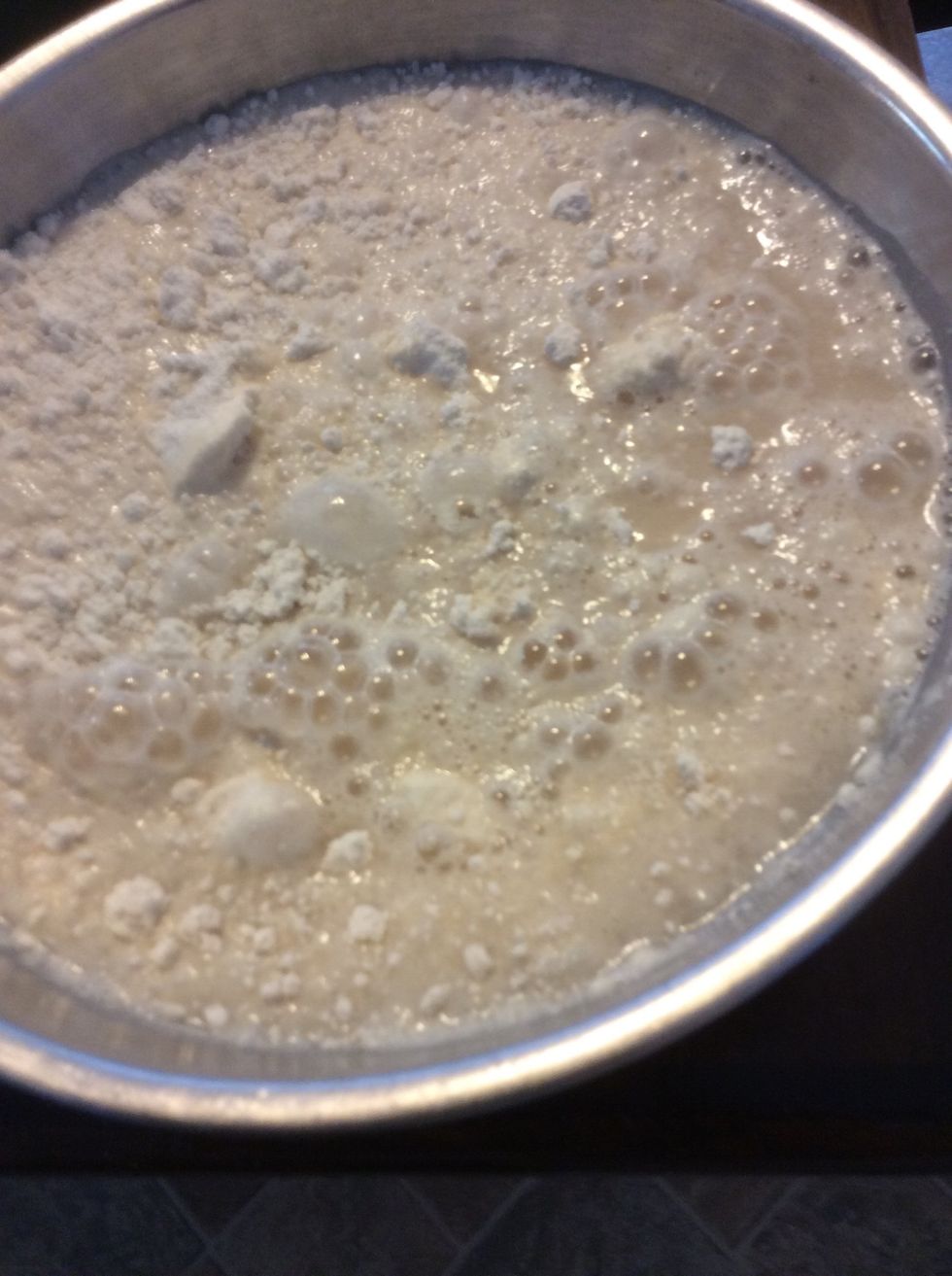 Pour your yeast and water mixture in with the mix.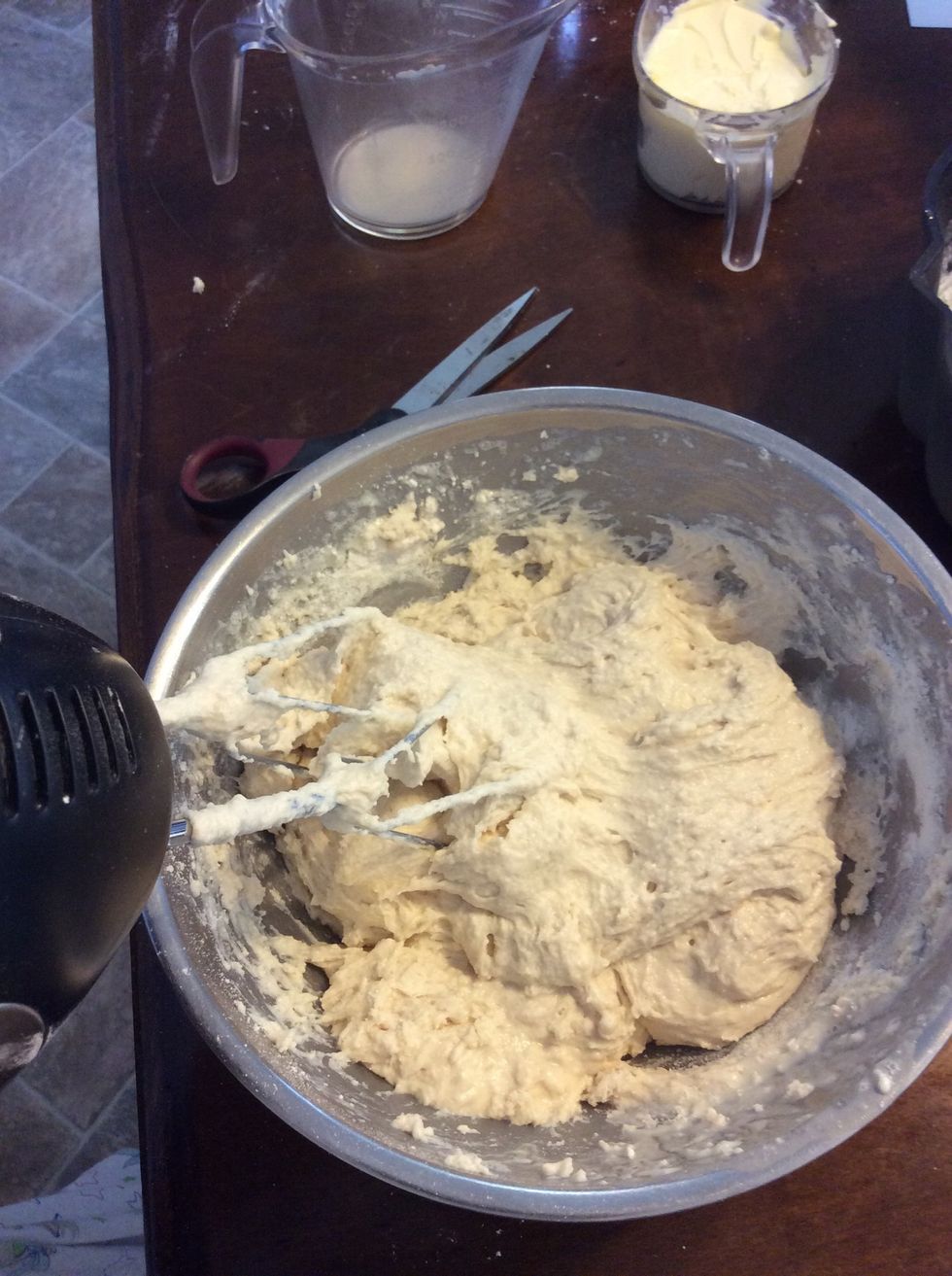 Beat with a hand mixture but be careful it will climb up your blender and you will have trying to get it off. The dough will be very sticky don't worry that is how it is supposed to be.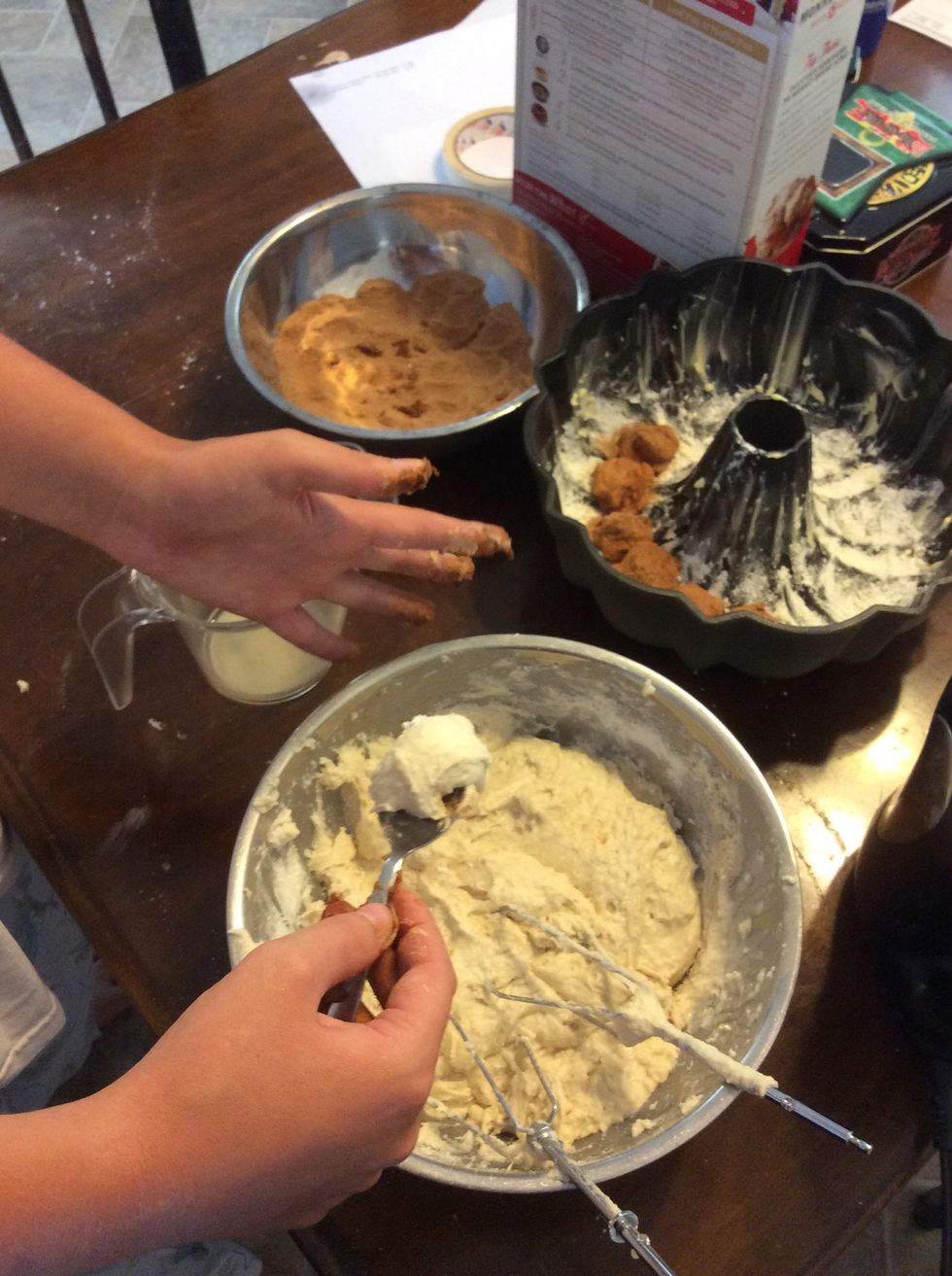 Get a spoon and put your Cinnamon Sugar in a small bowl so you can cover your little balls you will be making.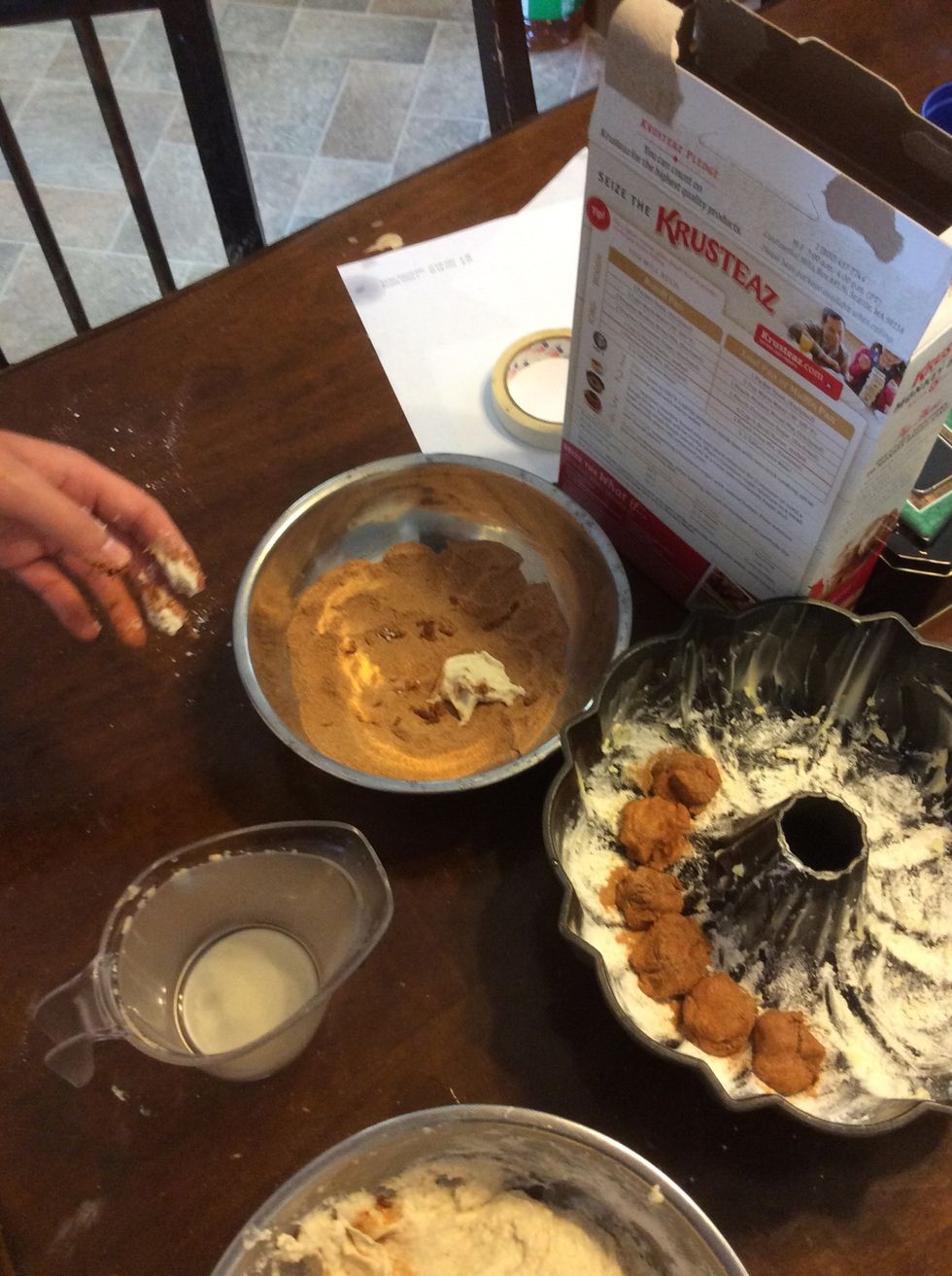 Get a good size ball of dough on your spoon and drop in your mixture make sure you cover the whole thing with the sugar.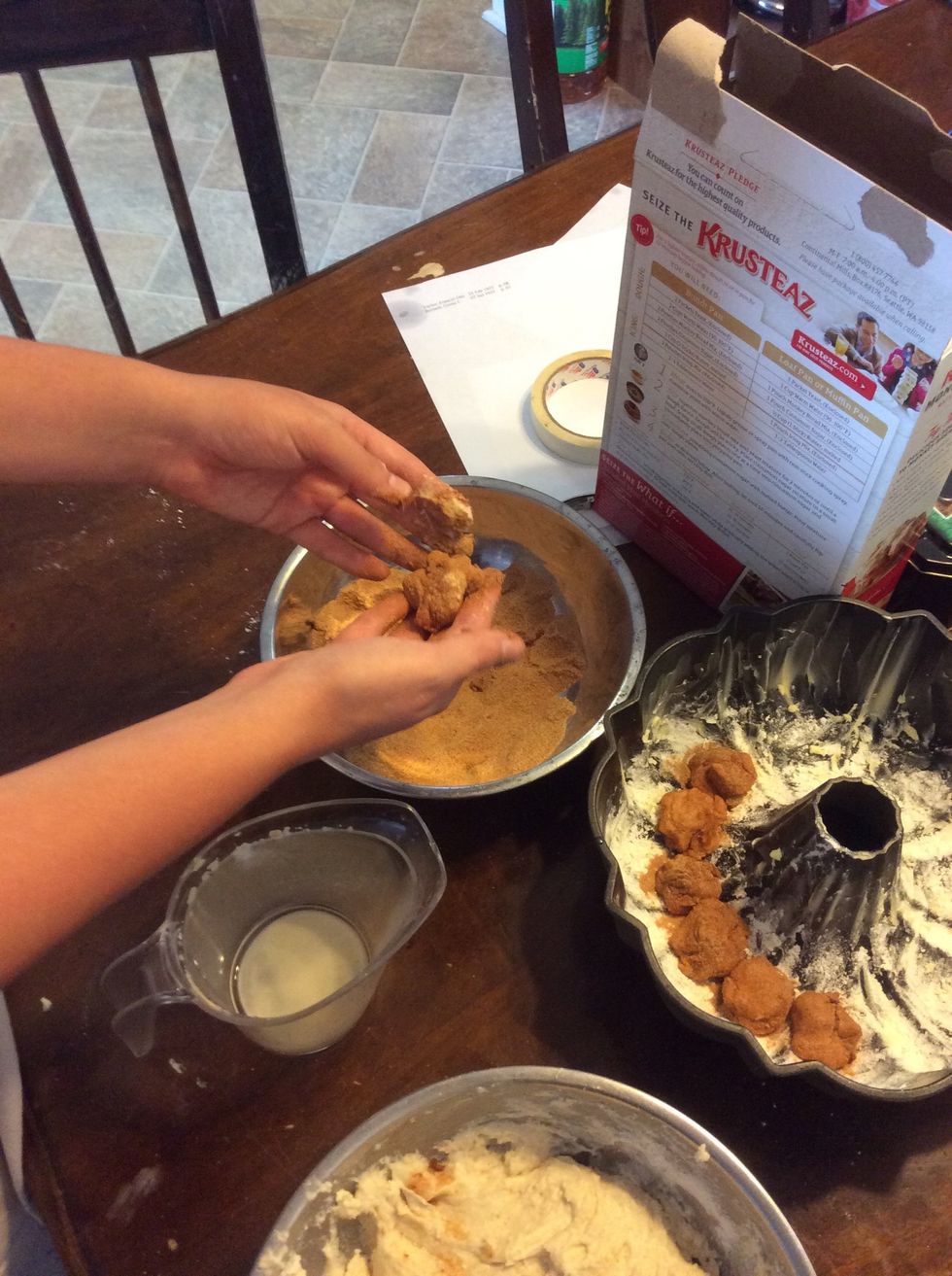 Look at my beautiful ball of soon to be delicious Monkey Bread delicious right 😉😉😉😉😉😉😊😊😊😊😄😄😄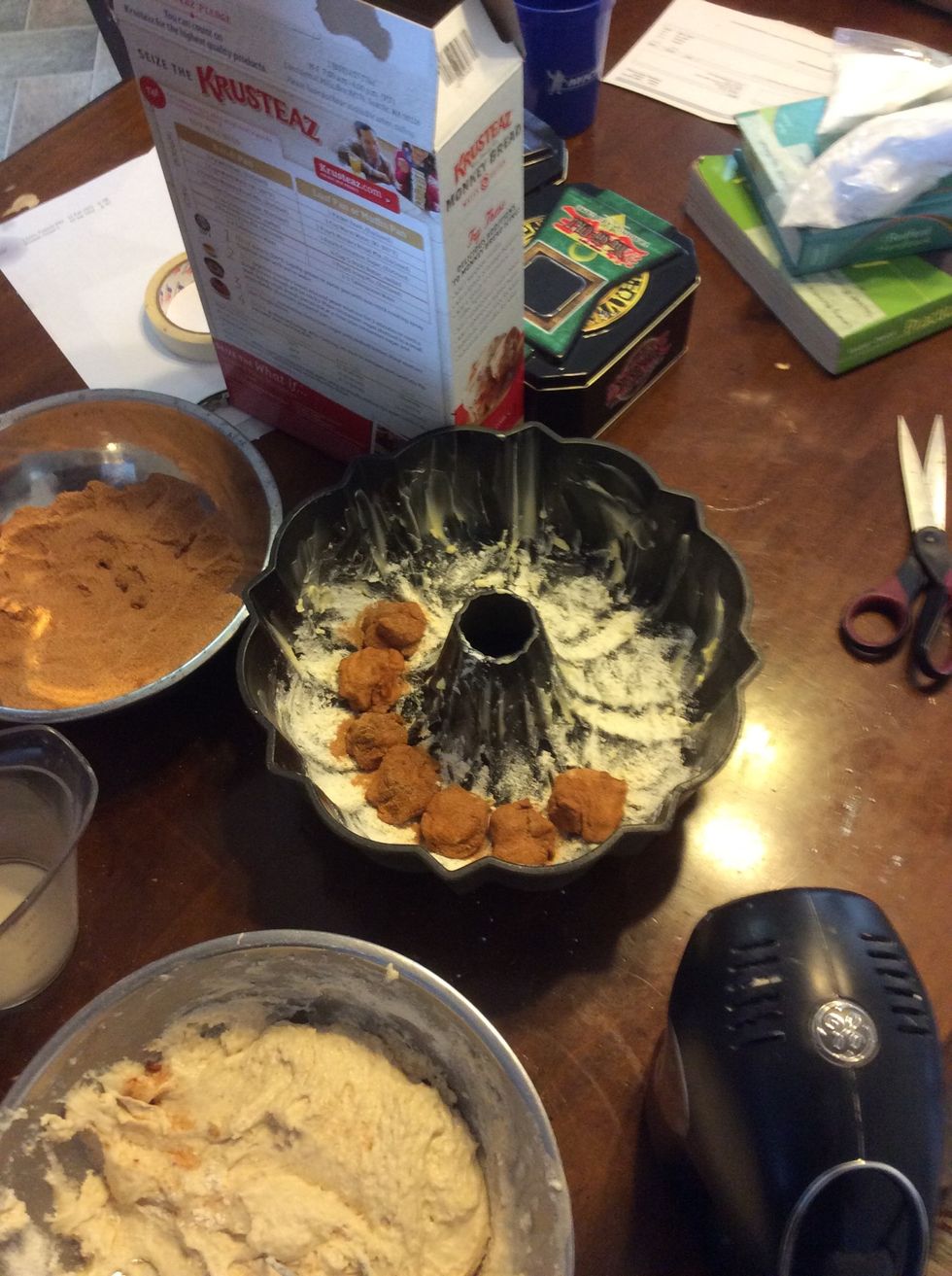 Now place it in the Bundt pan just go around in a circle. Do step 15-18 over and over until you have no more dough. Don't worry about the extra sugar it will be used.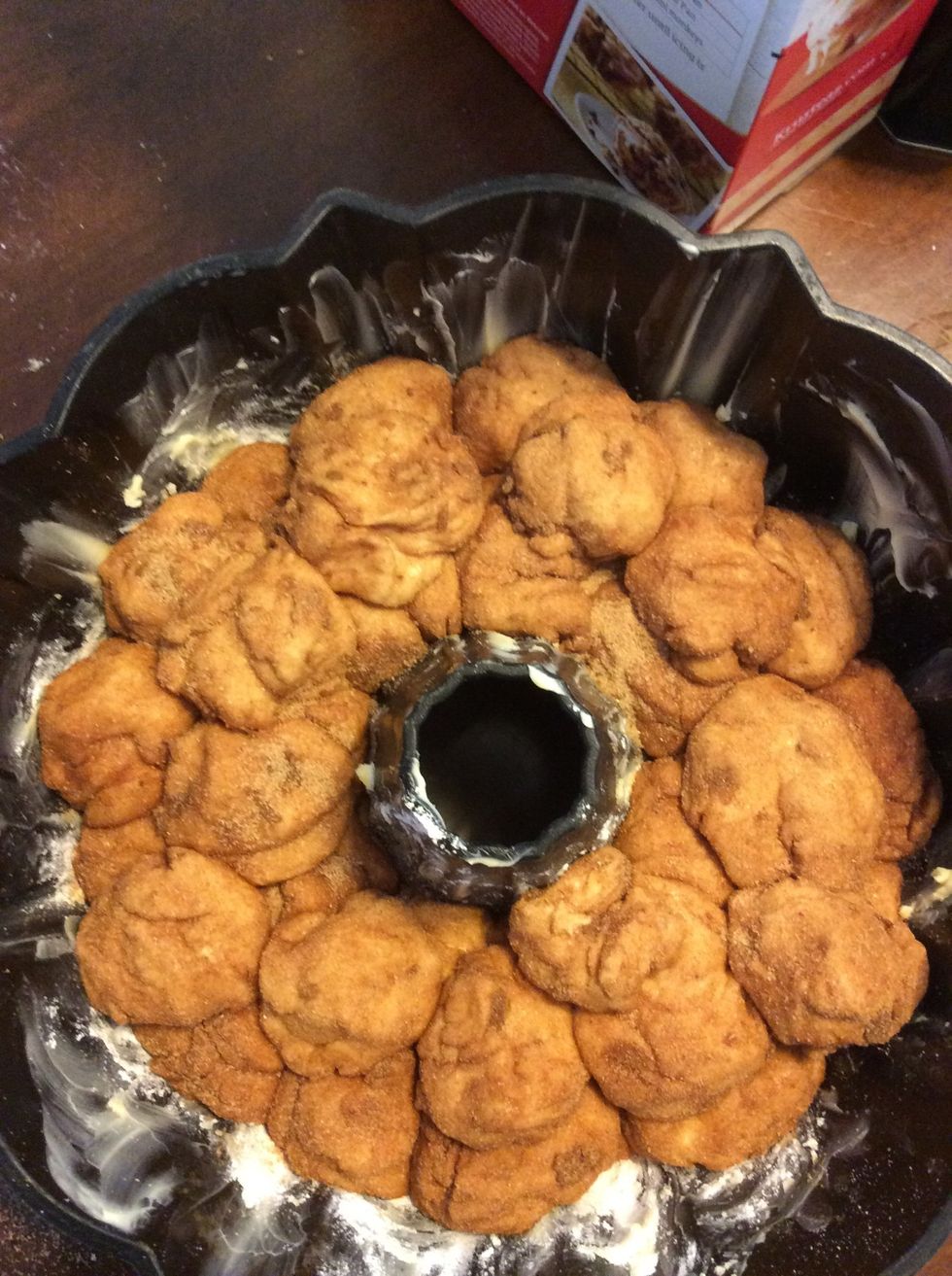 Almost there we are almost done.
Wash your hands get your 1c of butter and melt it.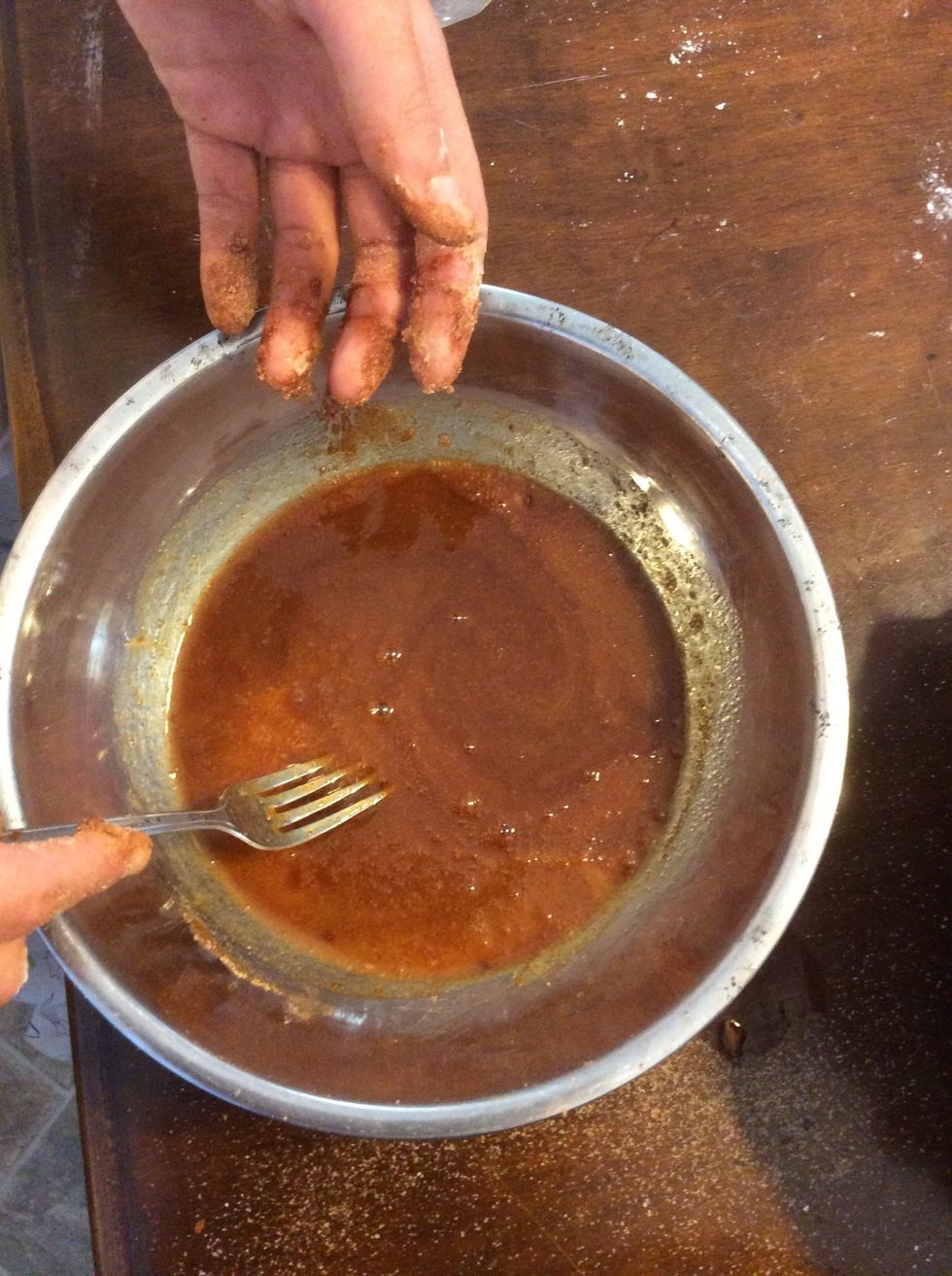 Pour it in with the extra Cinnamon Sugar and mix it up.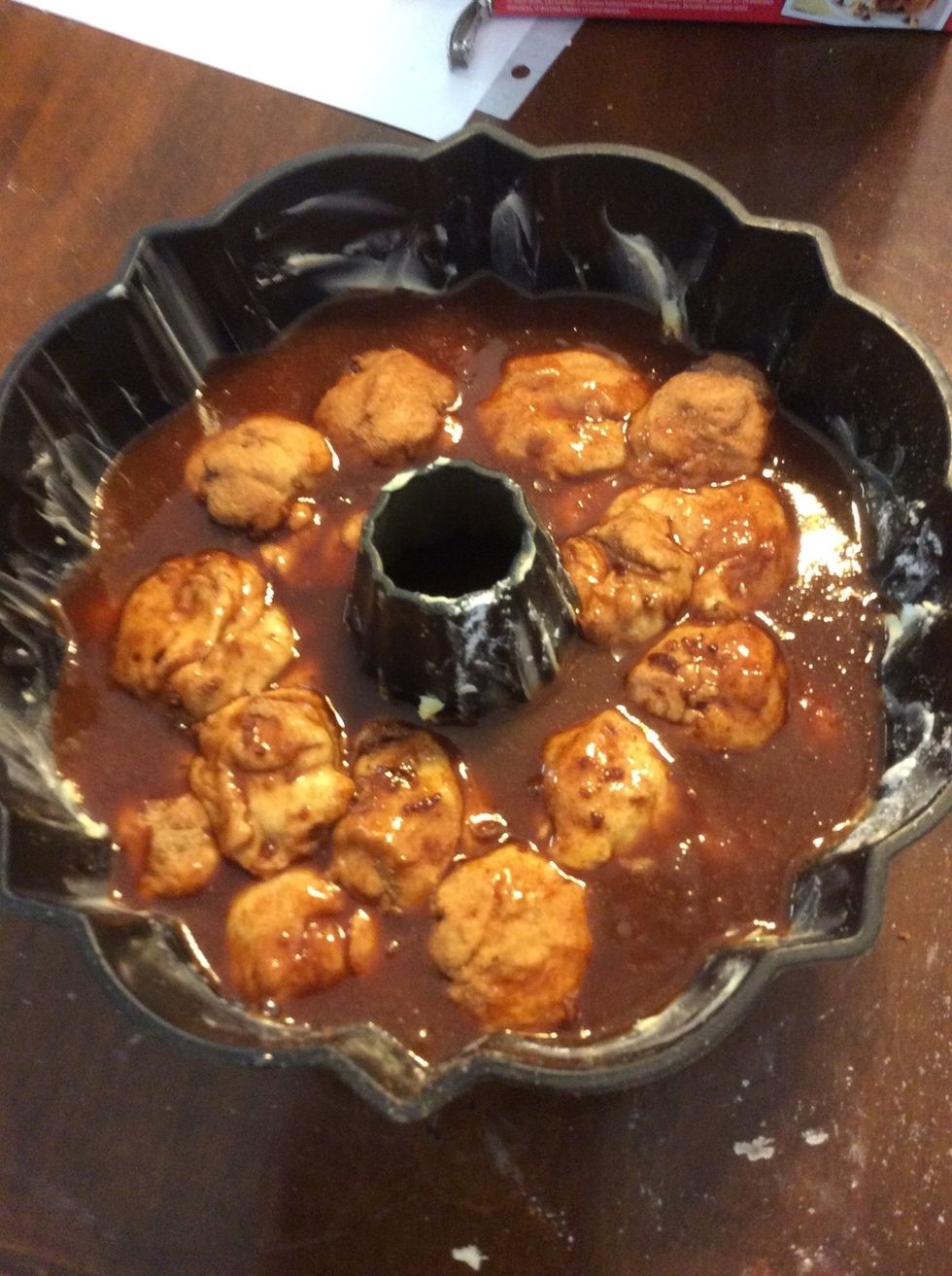 Now pour it in with the Monkey Bread. Don't worry about your monkey it is supposed to look like its drowning. It won't be for long. 😄😄😄😄😄😄😄😃😃😃😃😃😉😉😉😉. Lol
Set a timer for 38 minutes and put your Monkey bread in your oven and relax.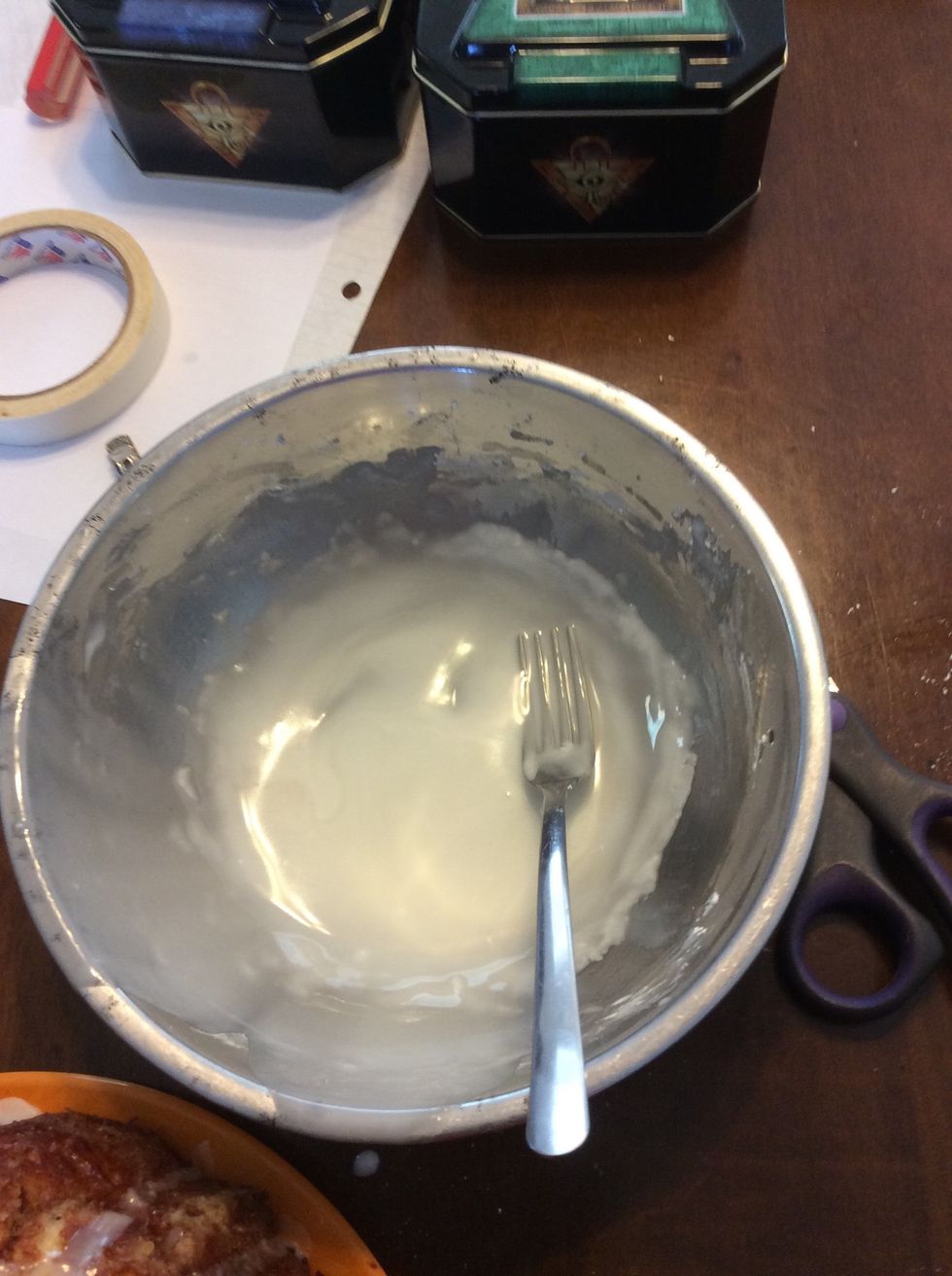 Yummmmm doesn't it look delicious. Make after your Monkey Bread has cooled of for about 5-10 minutes.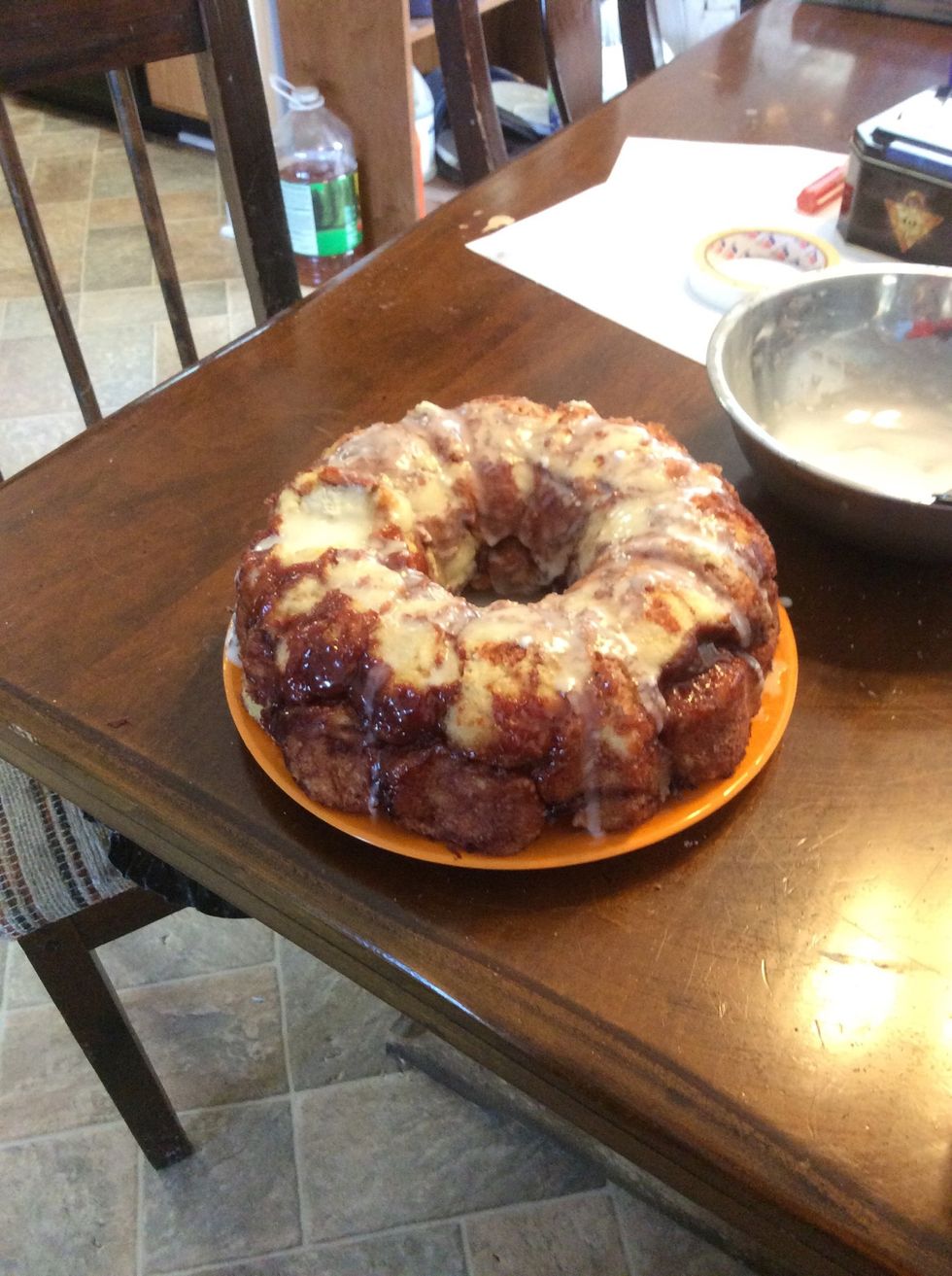 Your finished product hope yours looks better than mine.
1.0c Melted butter
2 packets of yeast
2 bags of monkey bread mix
2 bags of icing mix
2 bags of cinnamon sugar mix
2 cups of warm water
Baking srpay or crisco w/flour 1/4 cup
Bundt pan
2-4 tbs of water for icing