To begin you will need someone to refer you. They will send you a referral link that looks something like this: http://www.starter.instantrewards.com/index.php?ref=364415
The previous link will bring you to a page that looks like this. Input your information and select a payout method. PayPal is fastest.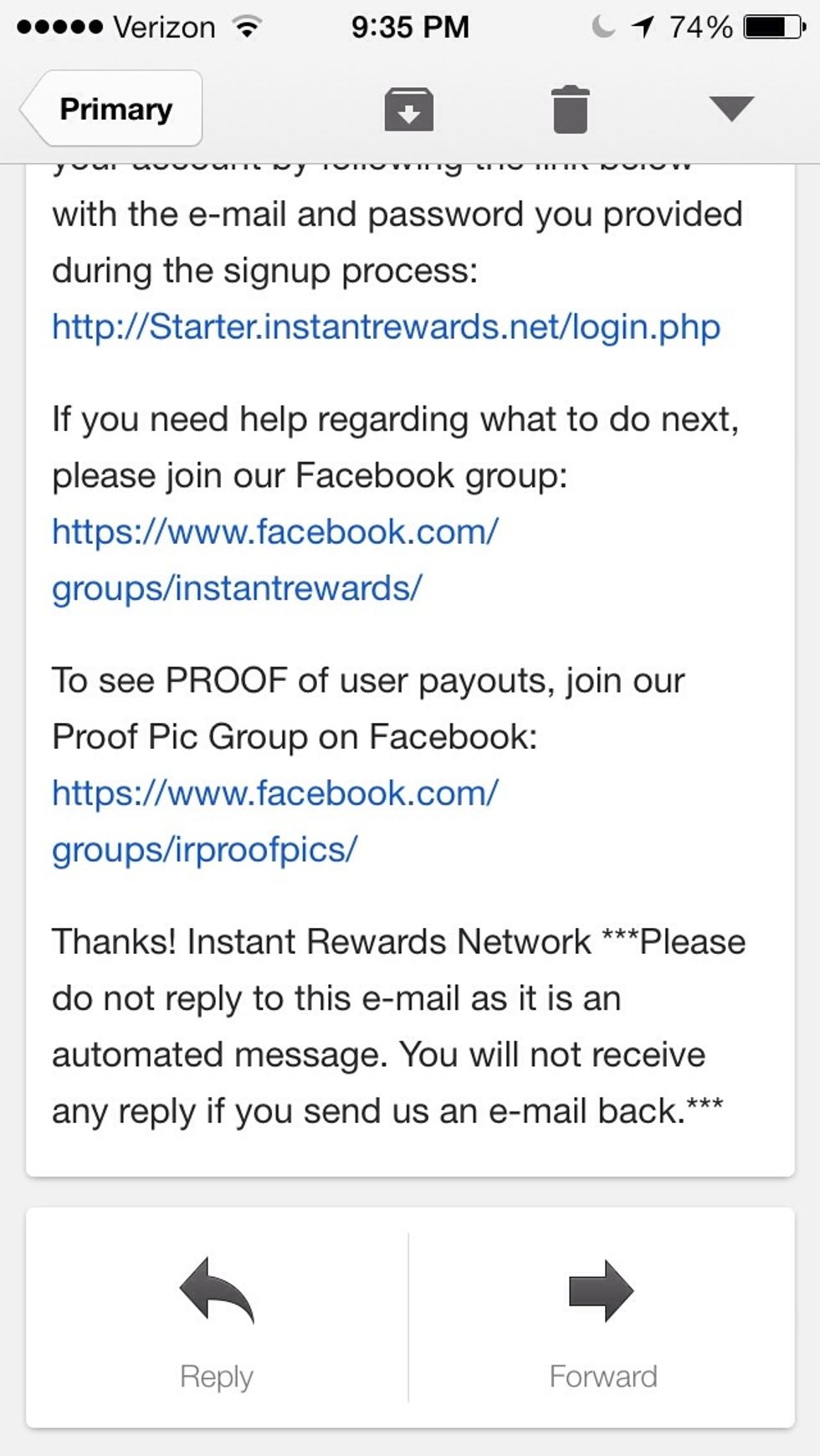 Upon signing up, you will receive a link with a login. Login with the information you used to sign up. You will be told you need to complete 1 credit. Click on "Offers" in the top right hand corner.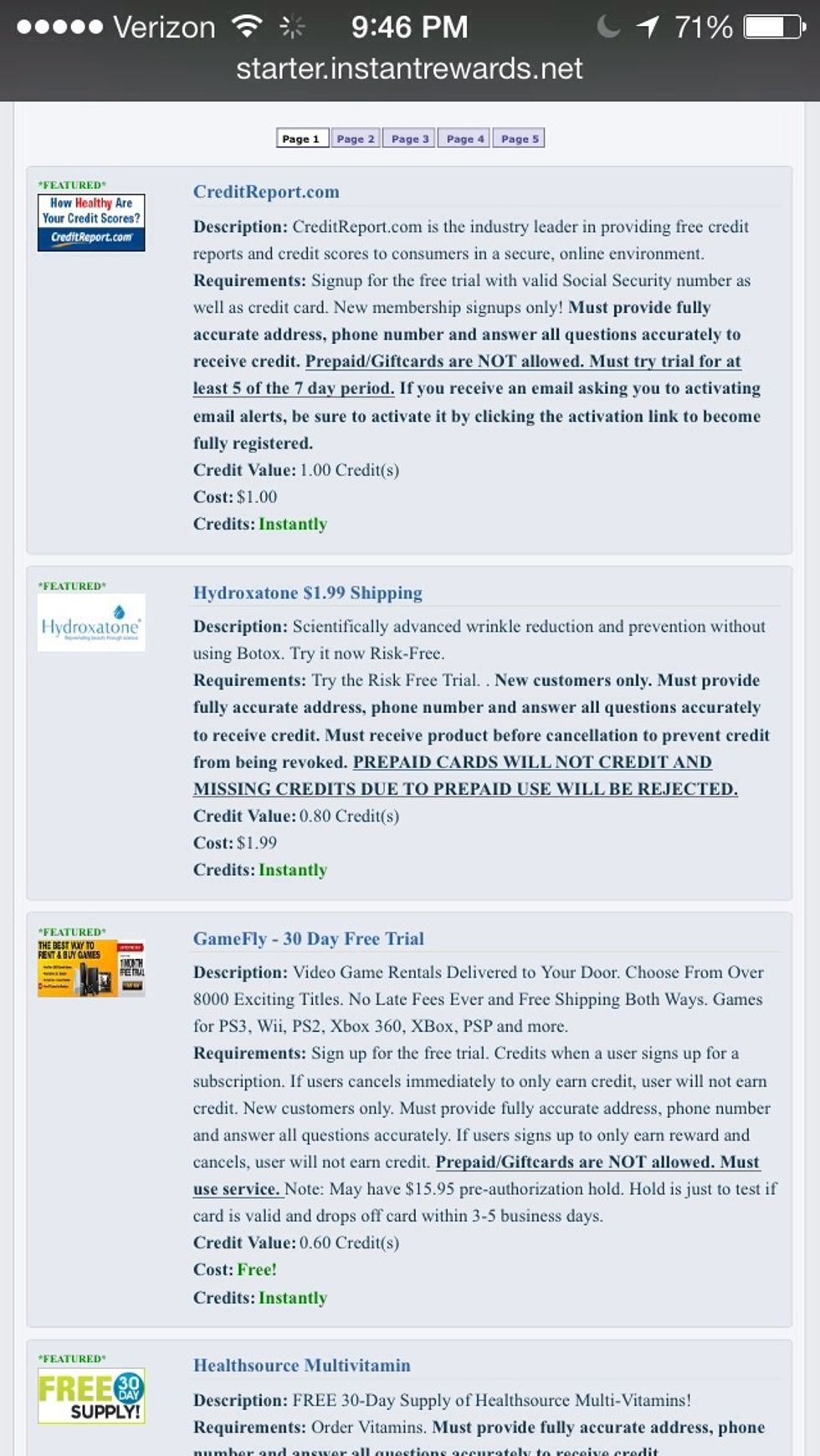 You will be brought to this page. I highly suggest completing the offer for FreeCreditScore if you have a credit card. If not, CreditReport is the next best. It is always wise to know your score.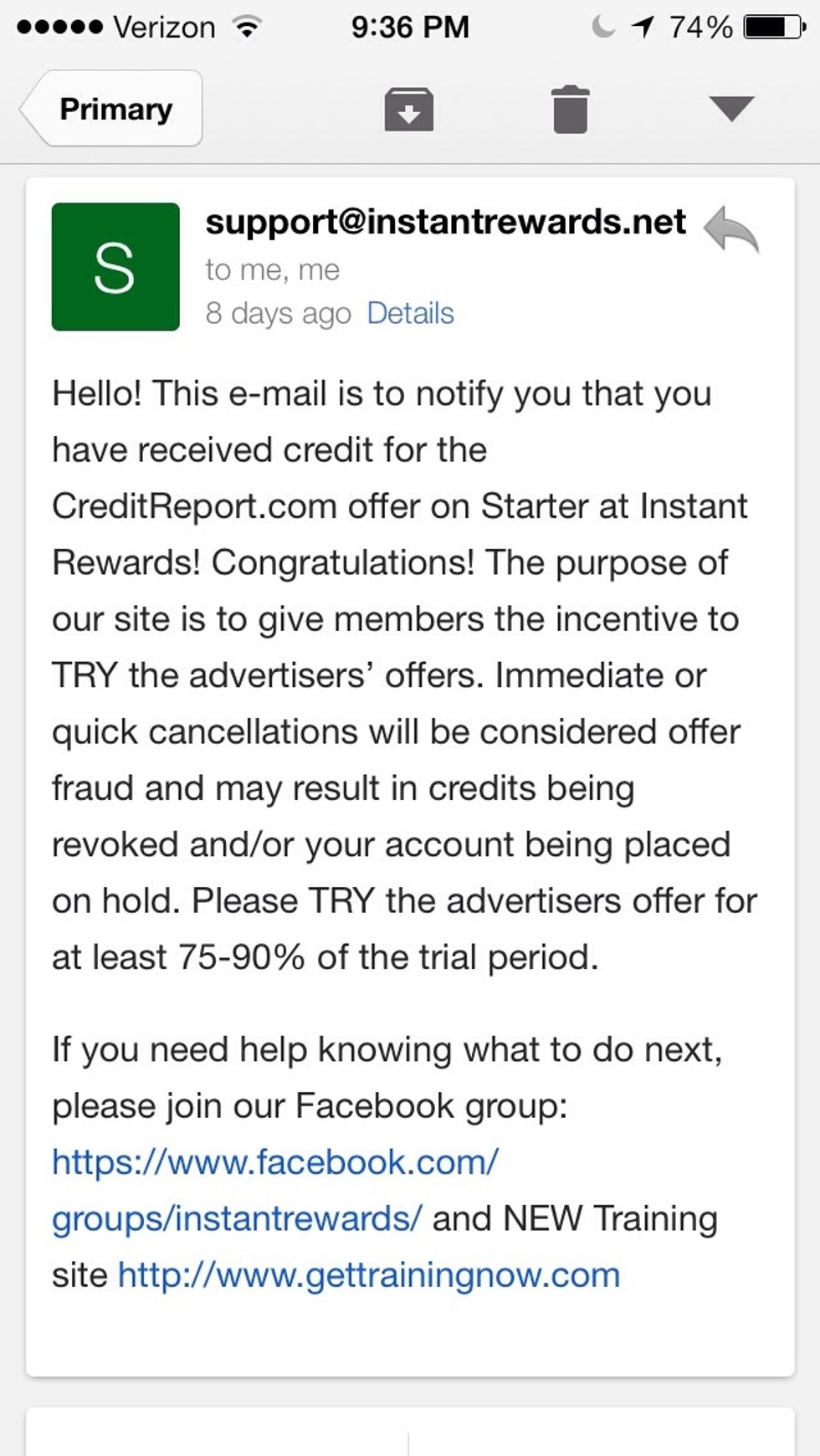 After completing your credit, you will receive an email like this giving you credit for doing so. Log back into your account and you should have an active referral link!
Now you can start posting on Facebook as your status, yard sale sites, job sites, and many others that you are looking to help others make money online! For every completed referral you receive $20!!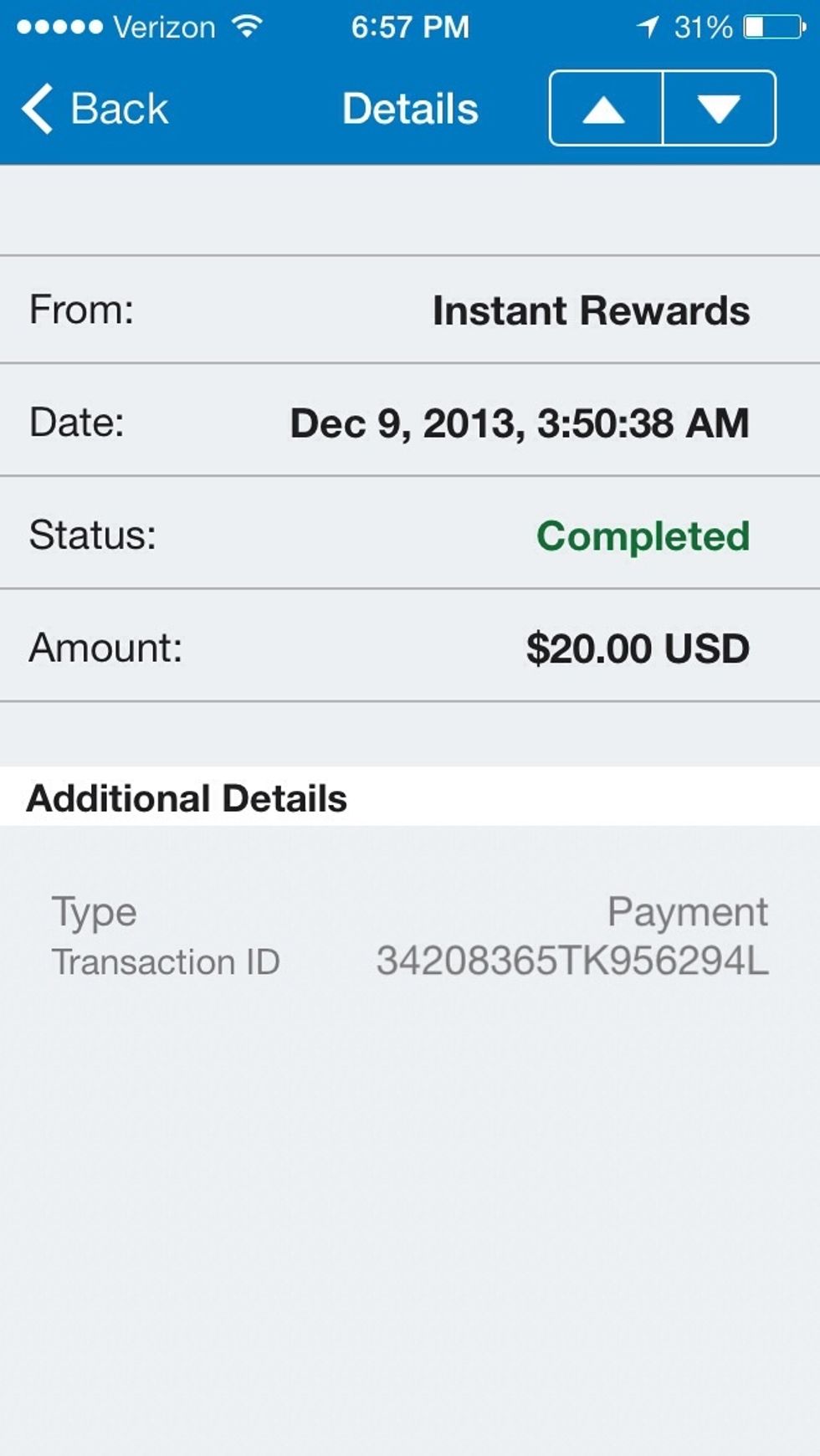 Documentation that this is a real way to make money! This is an actual deposit to my PayPal!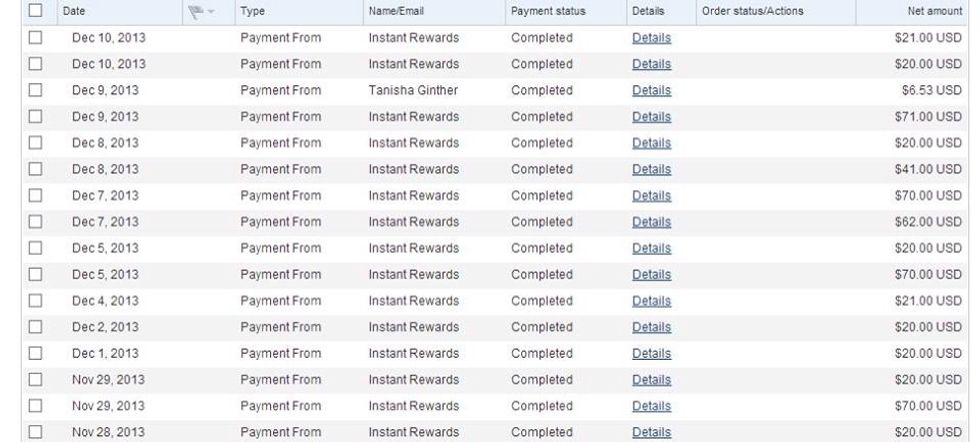 This didn't load the whole picture, but this is how many deposits I have received in 3 weeks.
Another deposit!