The sauce I grew up with. I was in the kitchen helping mom make this every time I could. Also puts a nice aroma through out the house.
9
Gather all your ingredients, unfortunately I didn't have any green peppers, so you won't see any go in. Oops!!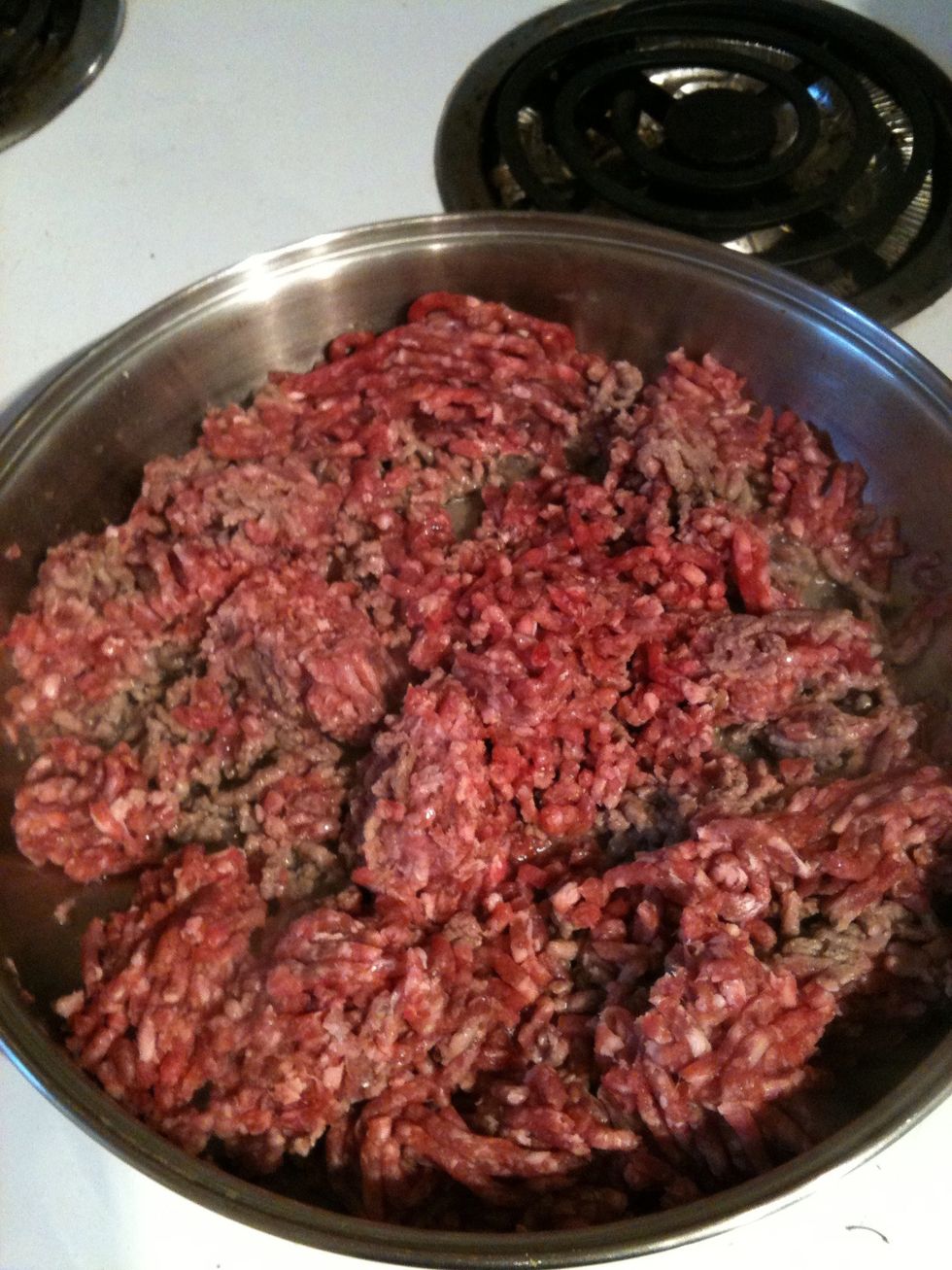 Start with browning the beef. Place beef in sauce pan at about medium heat. I added some salt and pepper to the beef as it browned.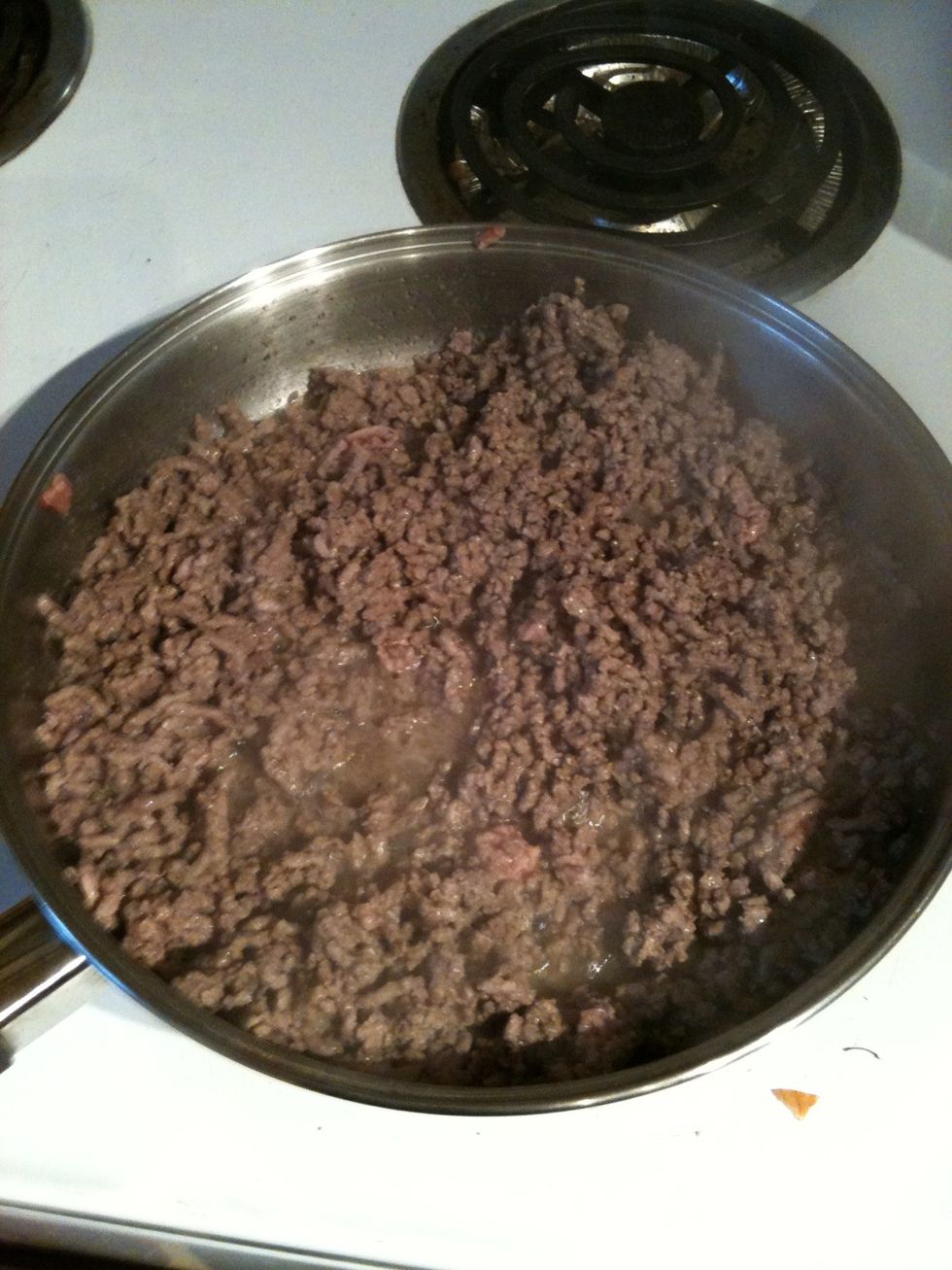 I used lean ground beef, so there wasn't a lot of grease. If there is a lot of grease spoon most it out. Leave a little for flavor. Beef looks done now add the some ingredients.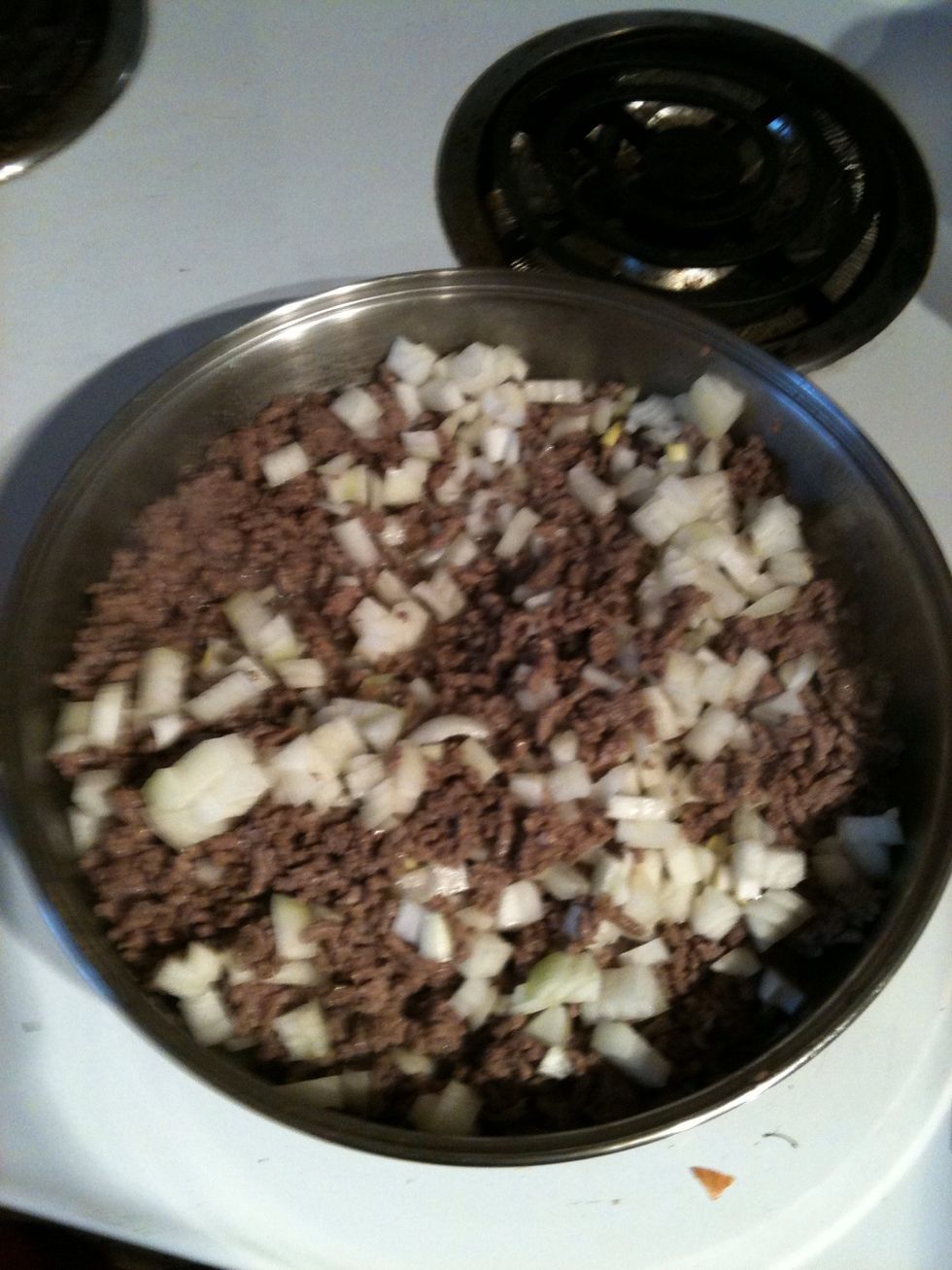 Add the chopped onions and cook until tender.
Add the chopped garlic.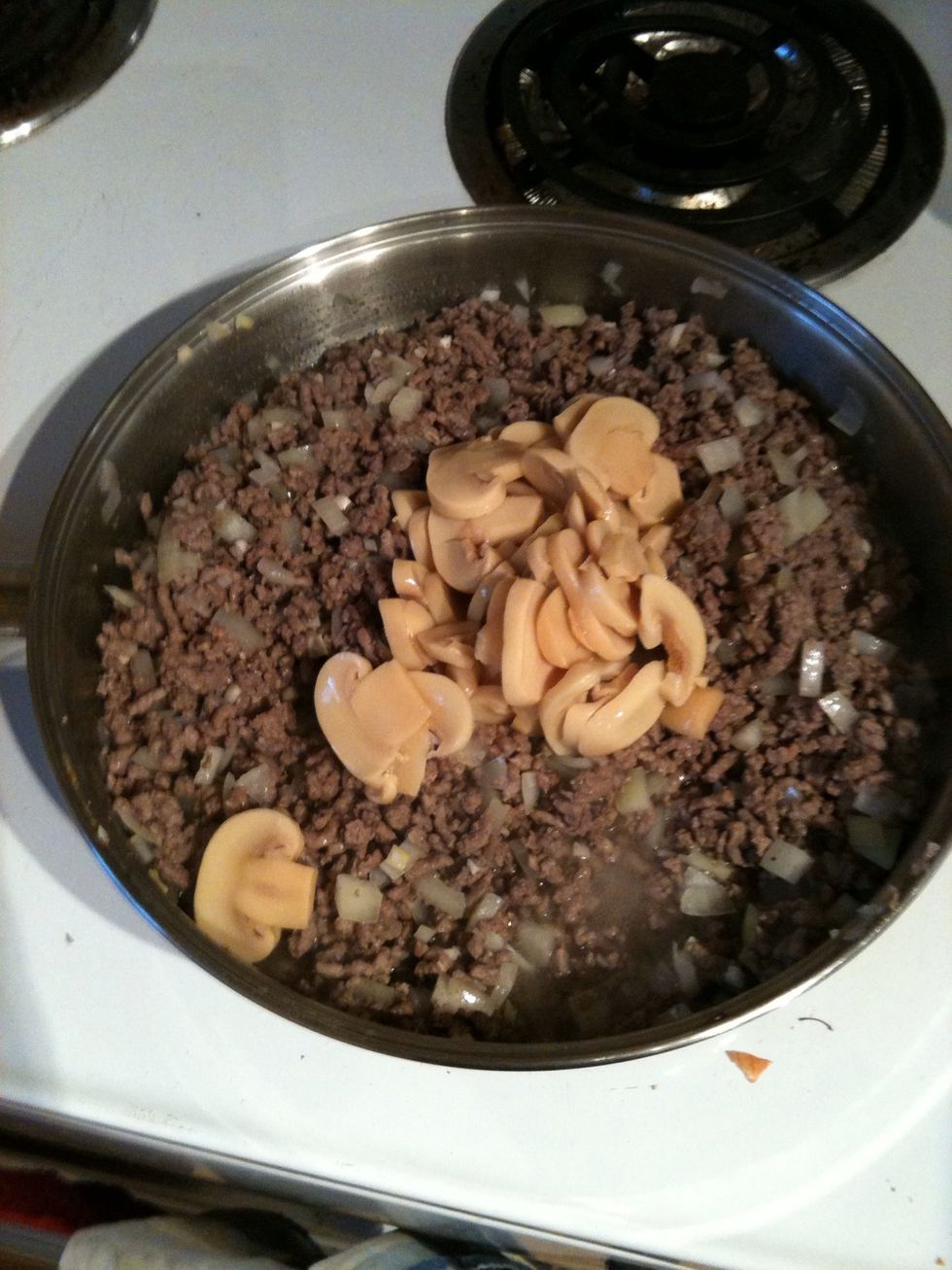 I used canned mushrooms. I didn't drain them either, you can if you wish. If you drain them the simmering time will decrease.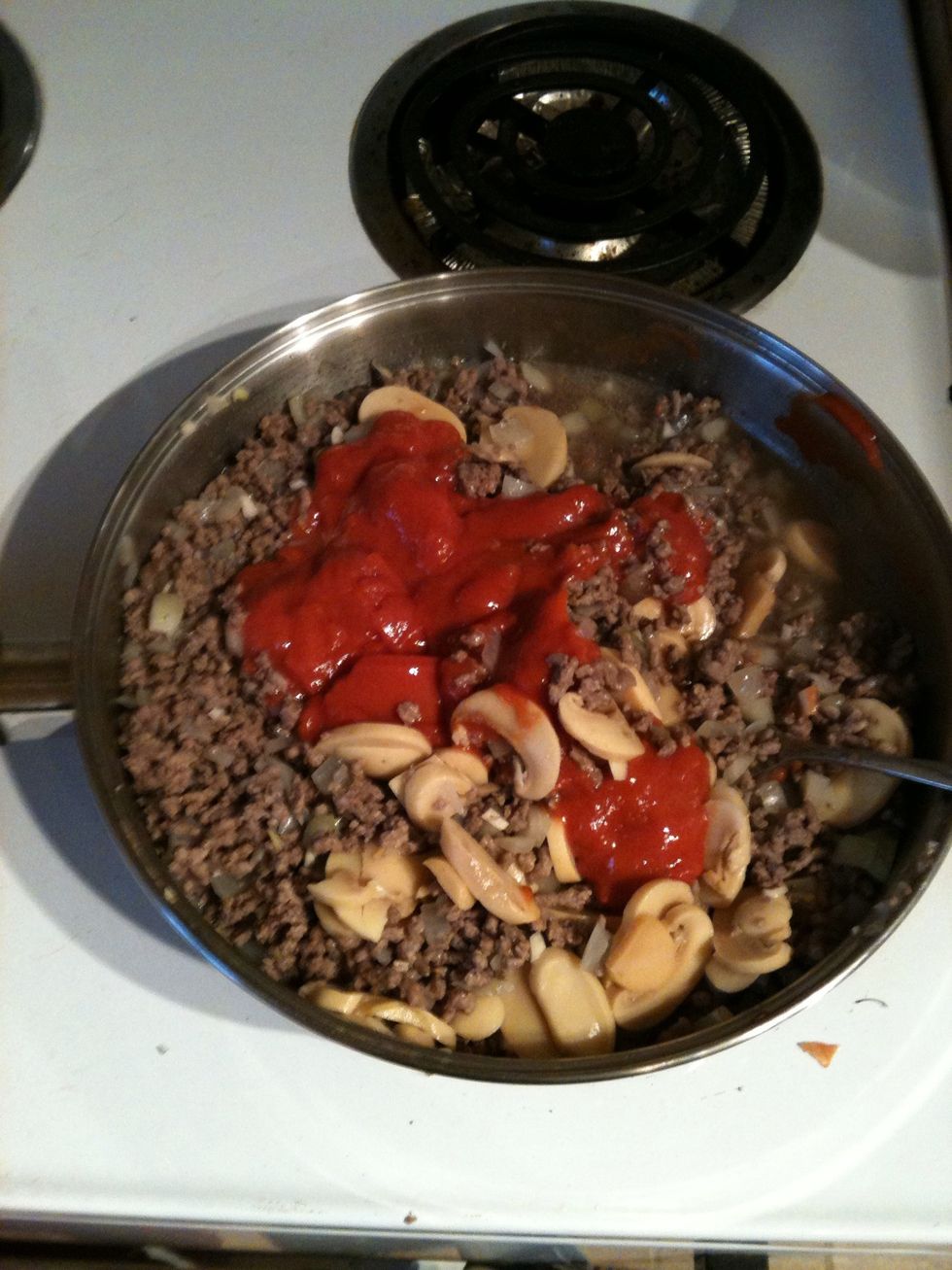 Add the tomato soup and stir in.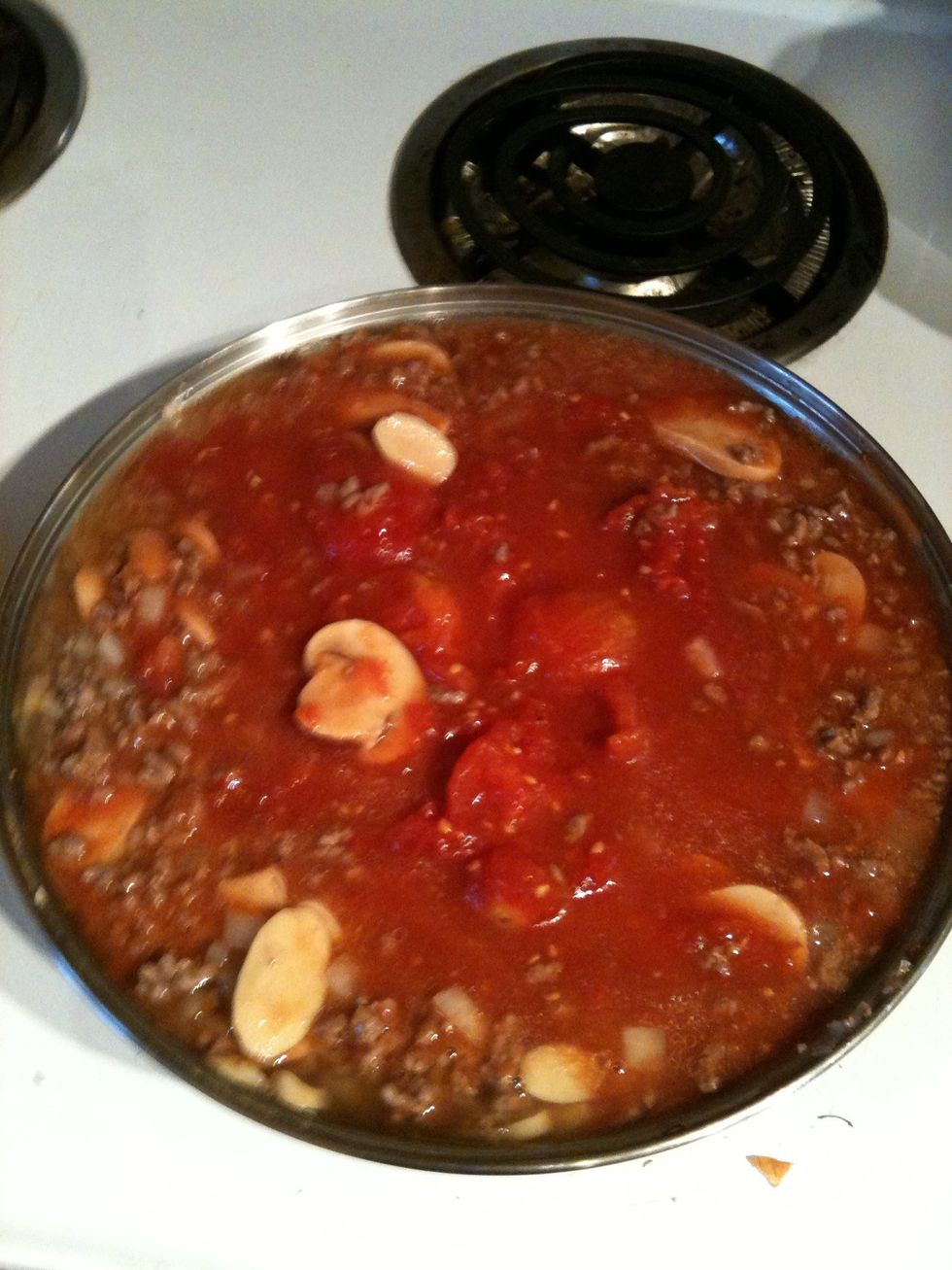 Now the can of tomatoes.
All the spices that are needed.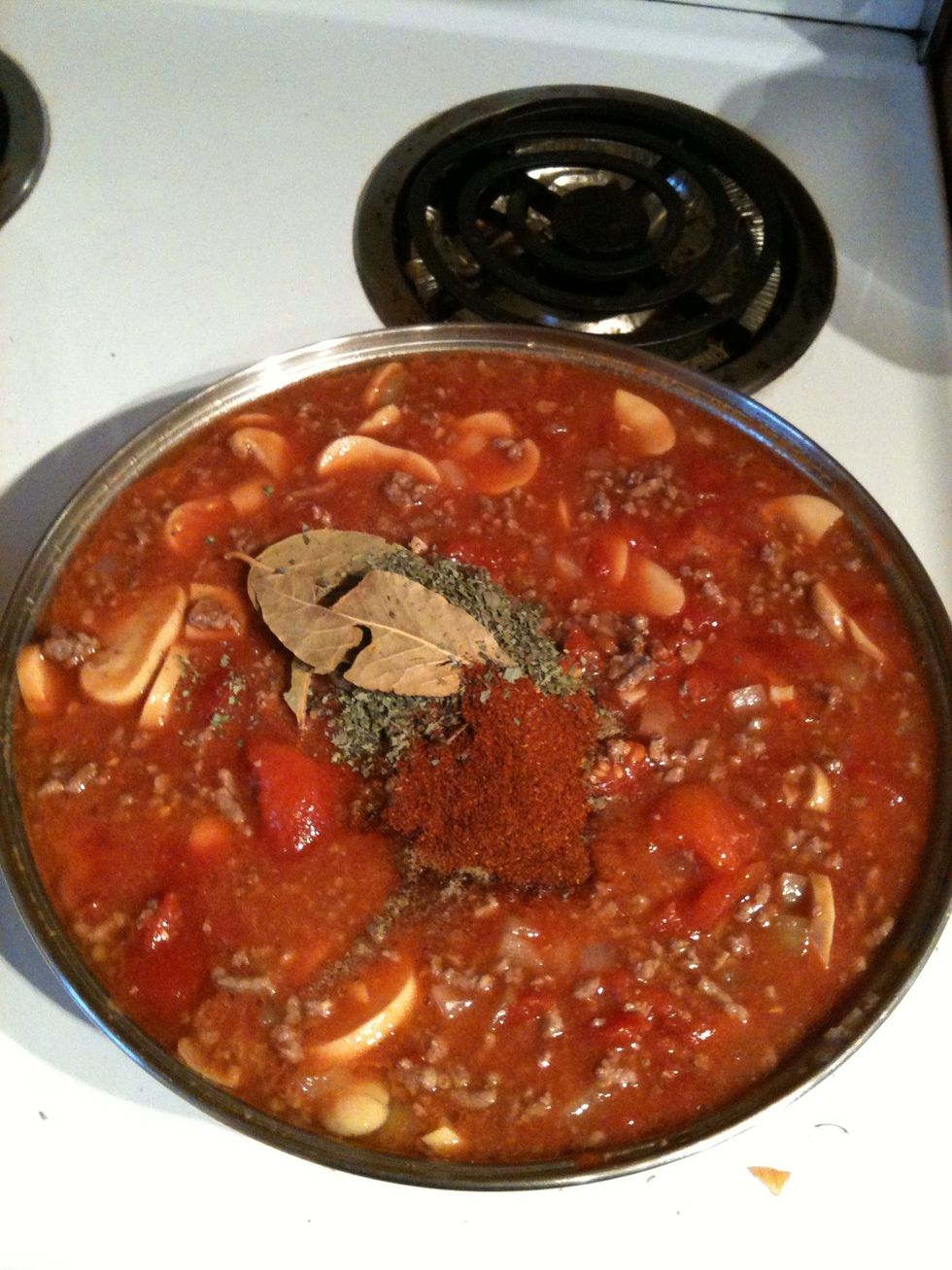 Add to mixture and stir well. Let simmer until your desired consistency. Depends how much liquid goes in will determine how long you simmer for. This one might be a few hours.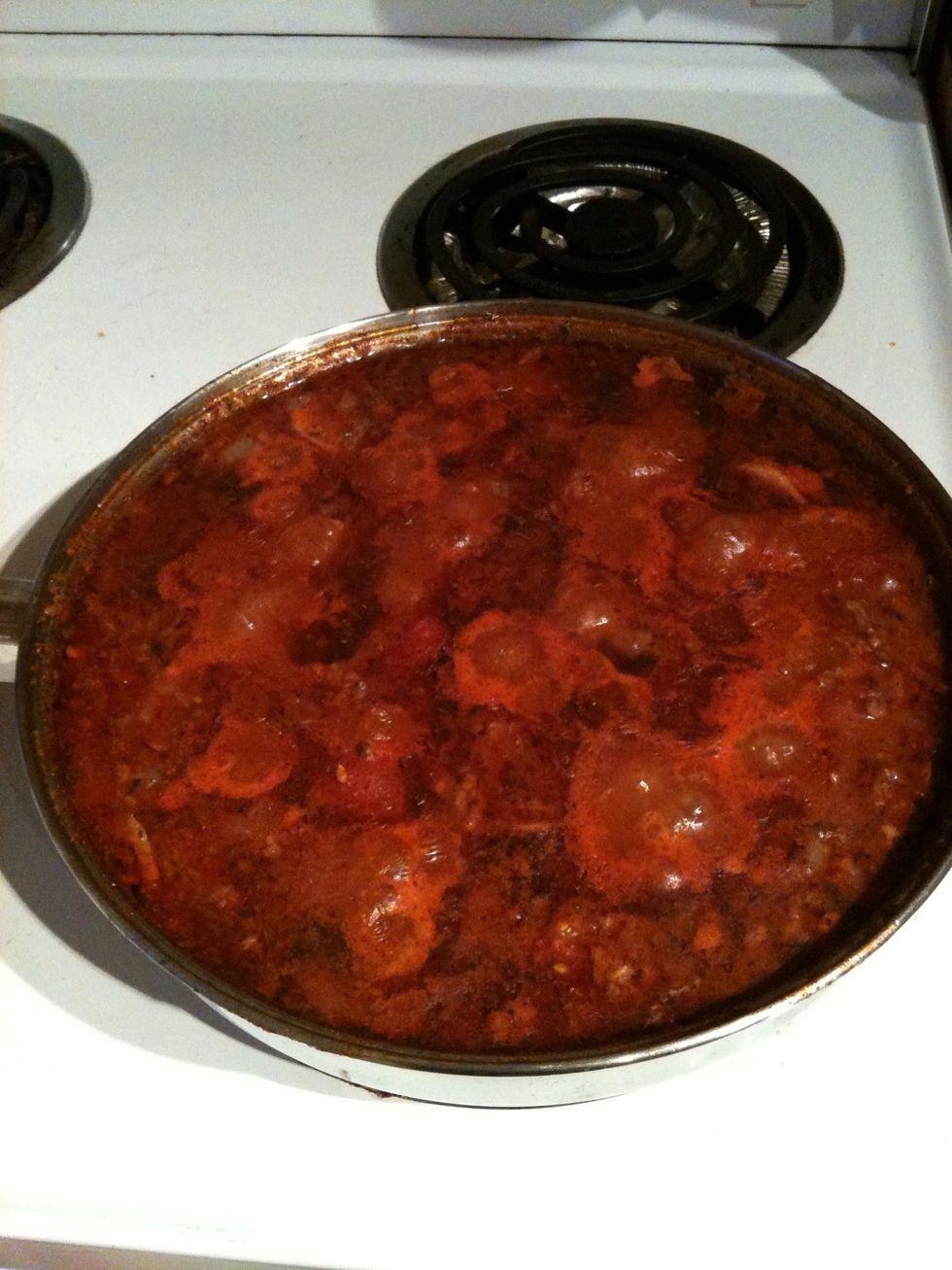 Bubbling away!! I try to stir it every 15-20 mins or so.
Almost done! Just a little more simmering. I don't like it too watery.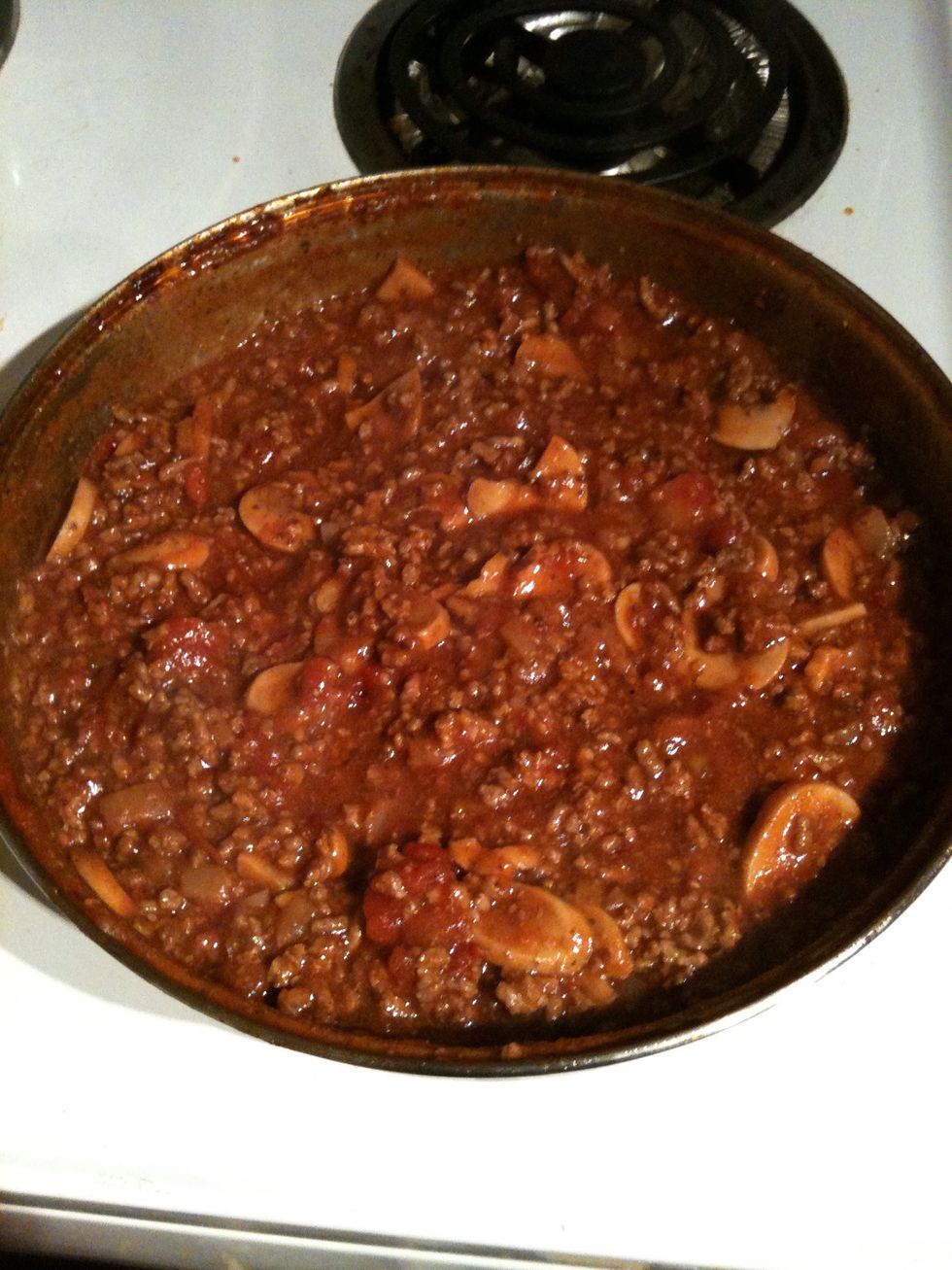 The perfect consistency!! Time to cook the pasta.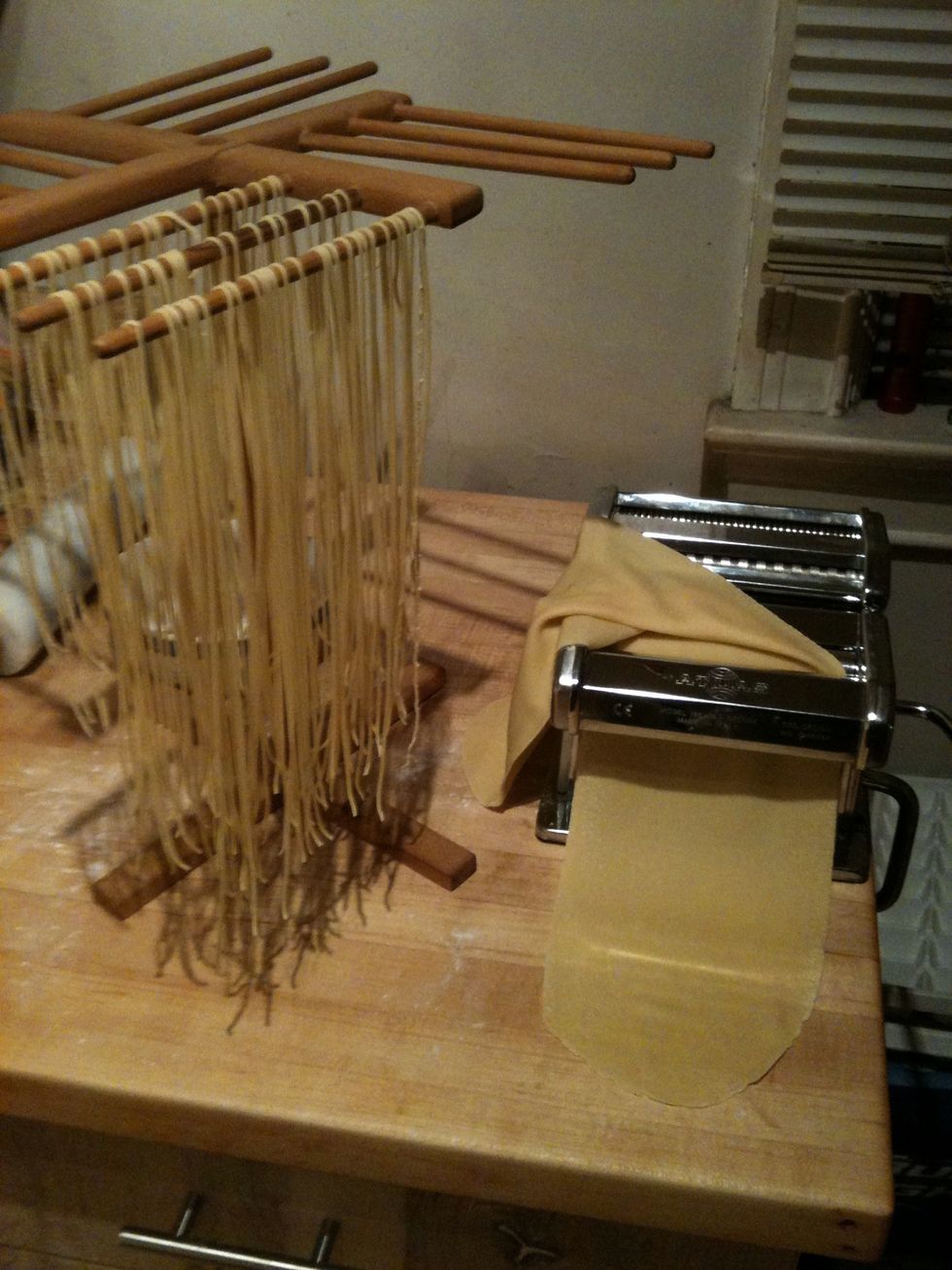 Made some homemade pasta while it was simmering.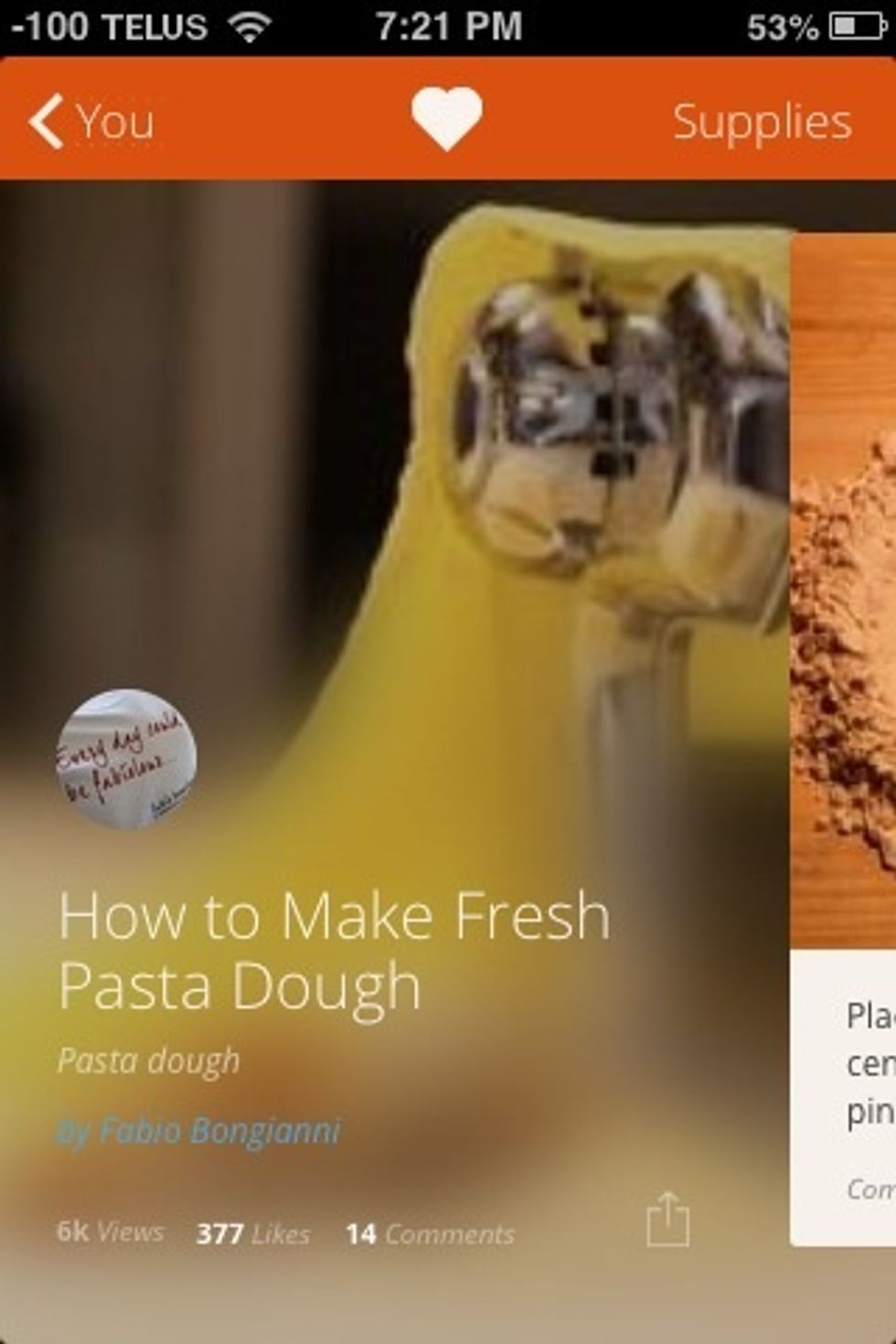 I used Fabio's guide to make the pasta. Great guide and easy to make and tastes great!!
Garnish with Parmesan Cheese. I hope you like the flavor. Enjoy!!
1/2lb Lean ground beef
1.0 Onion (chopped)
3/4c Green pepper (chopped)
2.0 Cloves of garlic
1/2c Sliced mushrooms
1.0 Large can of tomatoes (whole or diced)
1.0 Can of tomato soup
1.0Tbsp Chili powder or to taste
2.0Tbsp Oregano or to taste
1.0tsp Thyme
2.0 Whole bay leaves
Salt and pepper to taste
Dave Wood
I enjoy woodworking and do it yourself projects, also enjoy cooking from scratch and having fun!! Toronto, Canada