This looks like a tortilla. Made on a flat pan.It's healthy and light bread full of fiber eaten a lot within north Indian families.
256
Take an airtight container and pour the flour in it make a well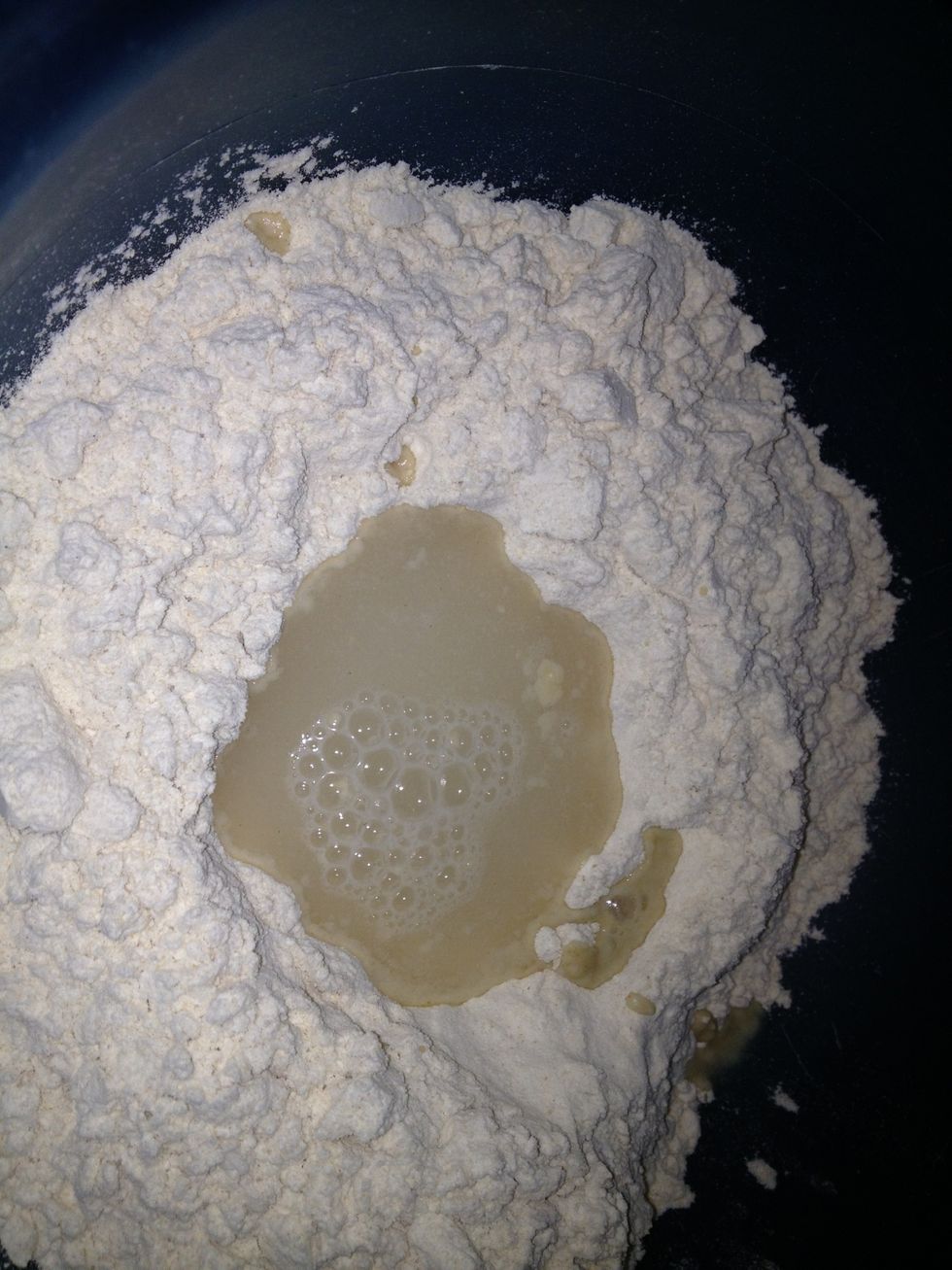 Pour water and mix I do this with my hand :)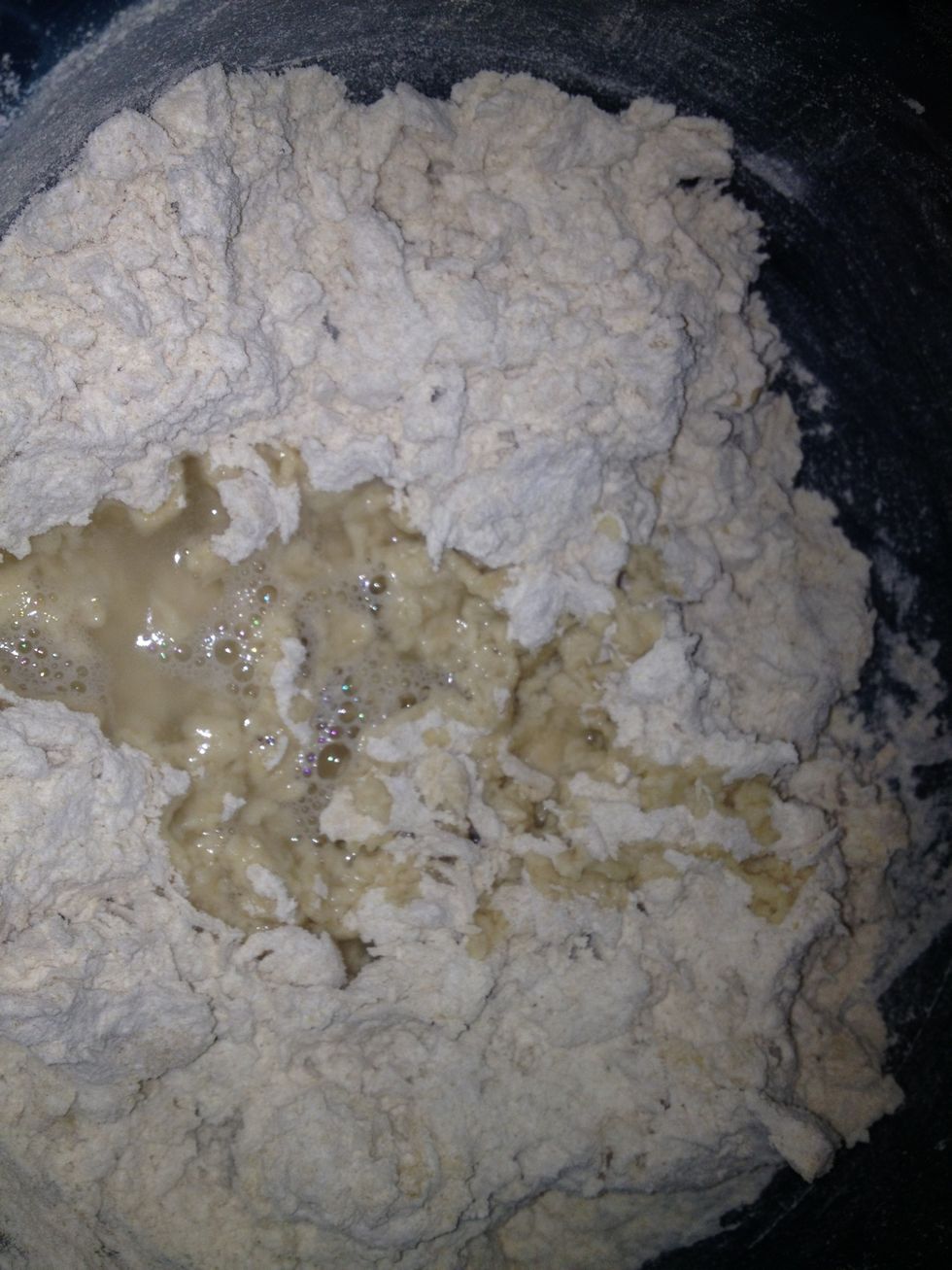 Once it soaks up all the water put some more and mix again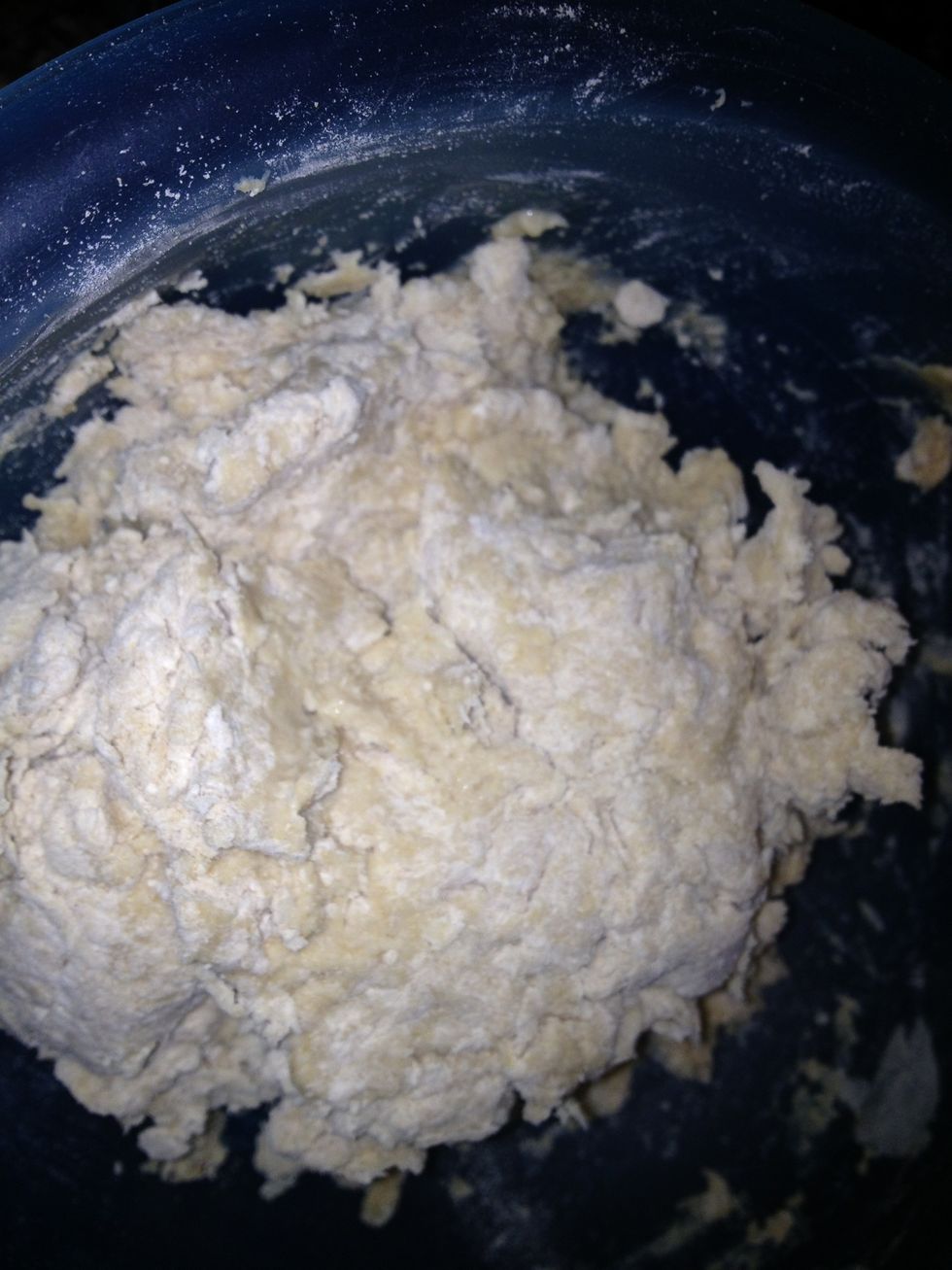 This is when its starting to come together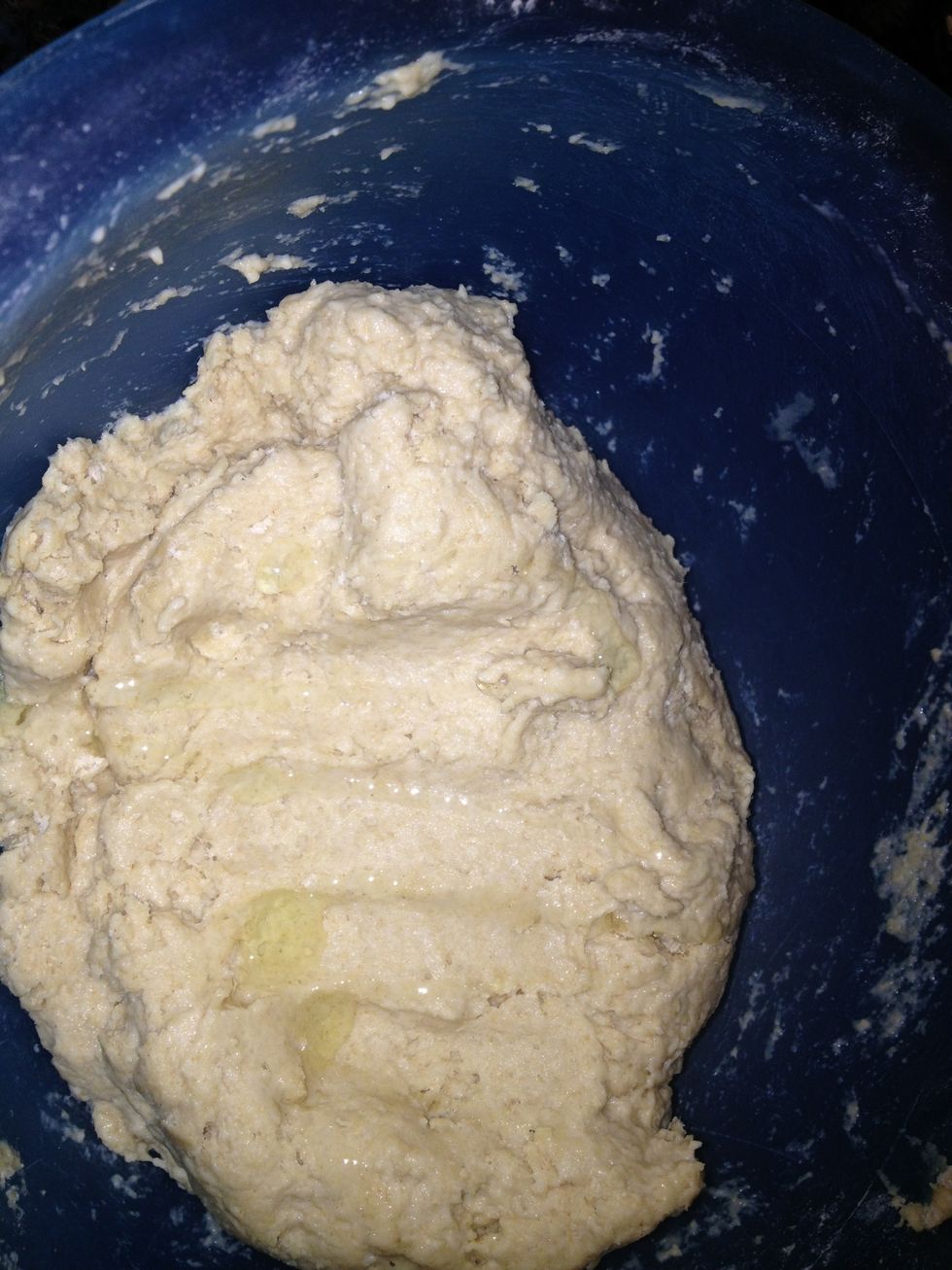 Once it's done add a tsp of oil and kneed it for 5 min and put the lid on and leave it for 30 mins to an hour. Before you start put another tsp of oil and kneed it for 5 mins again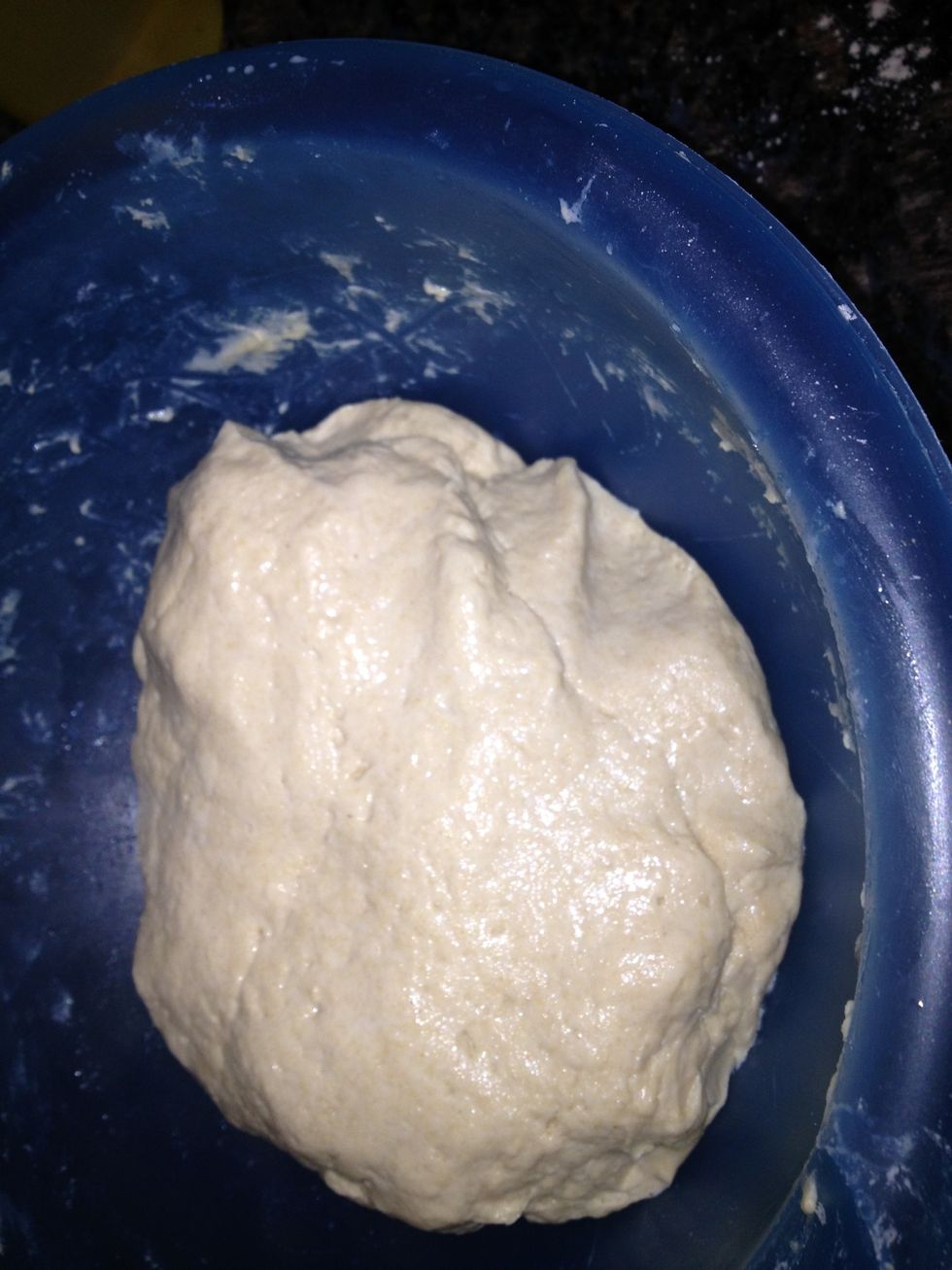 This is ready and all set. Its a nice soft dough. you can save any leftover dough in an airtight container in the fridge and use it for 2 days. Make fresh phulkas whenever you want :)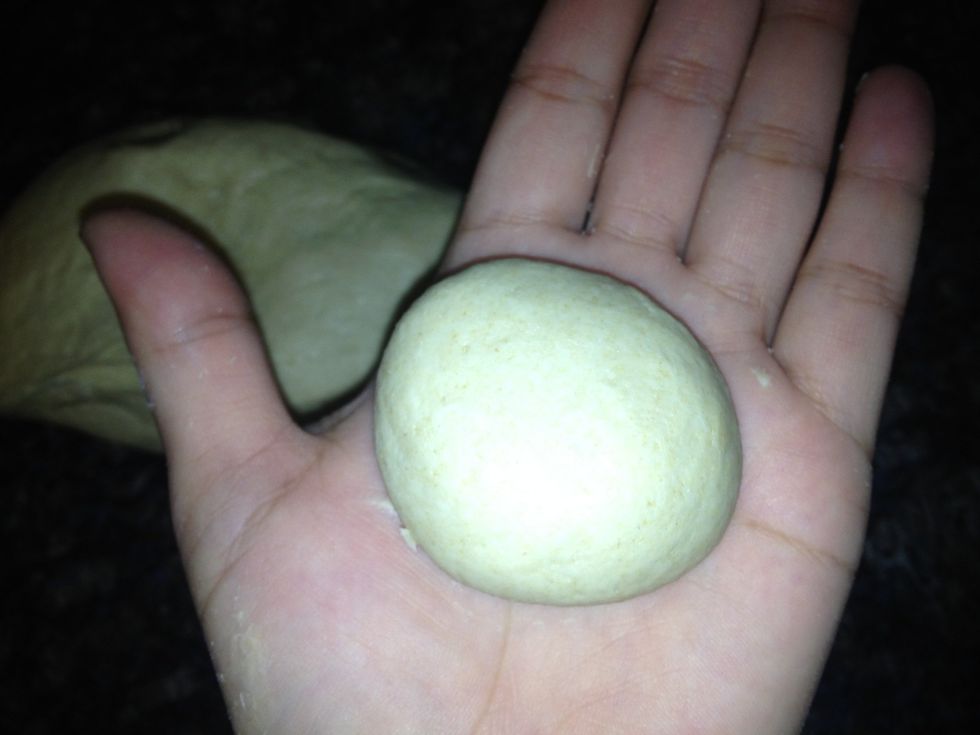 Put some flour onto your fingers and pull a little bit of dough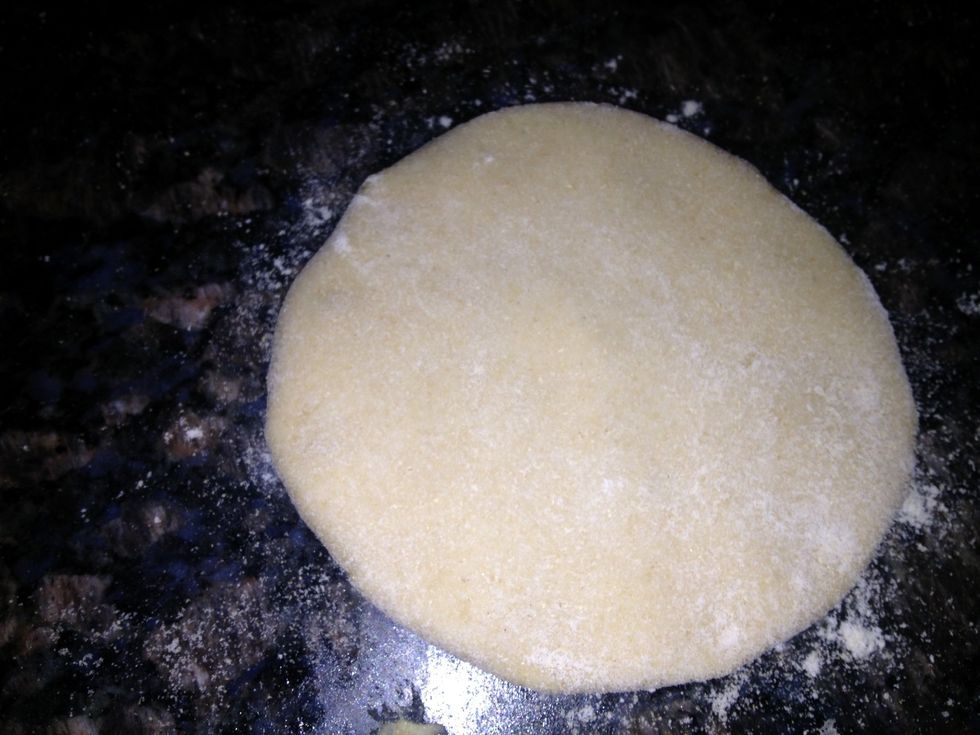 Dust flour on the work surface and little on the top and start rolling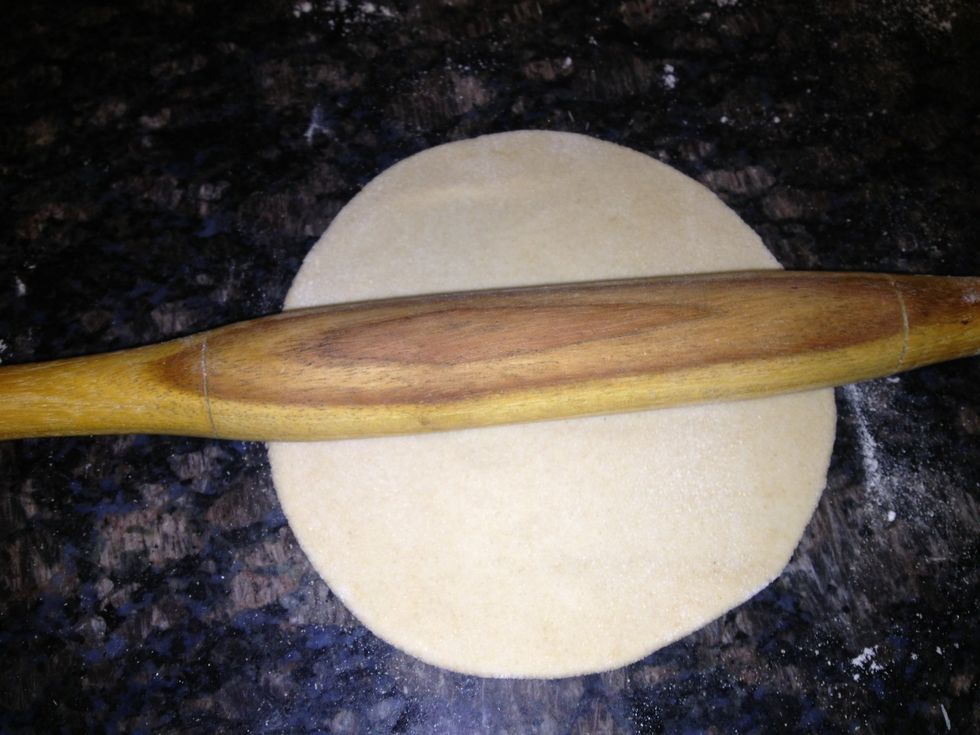 Keep going !!!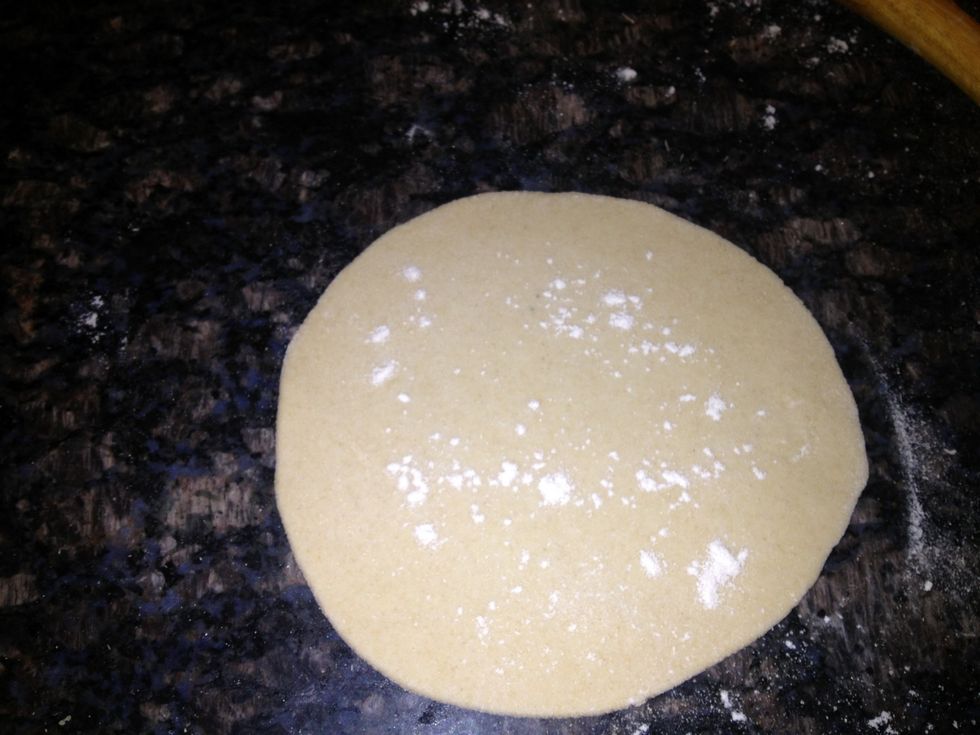 If dough sticks to the rolling pin or u feel that it's about to stick just put a pinch of flour on the phulka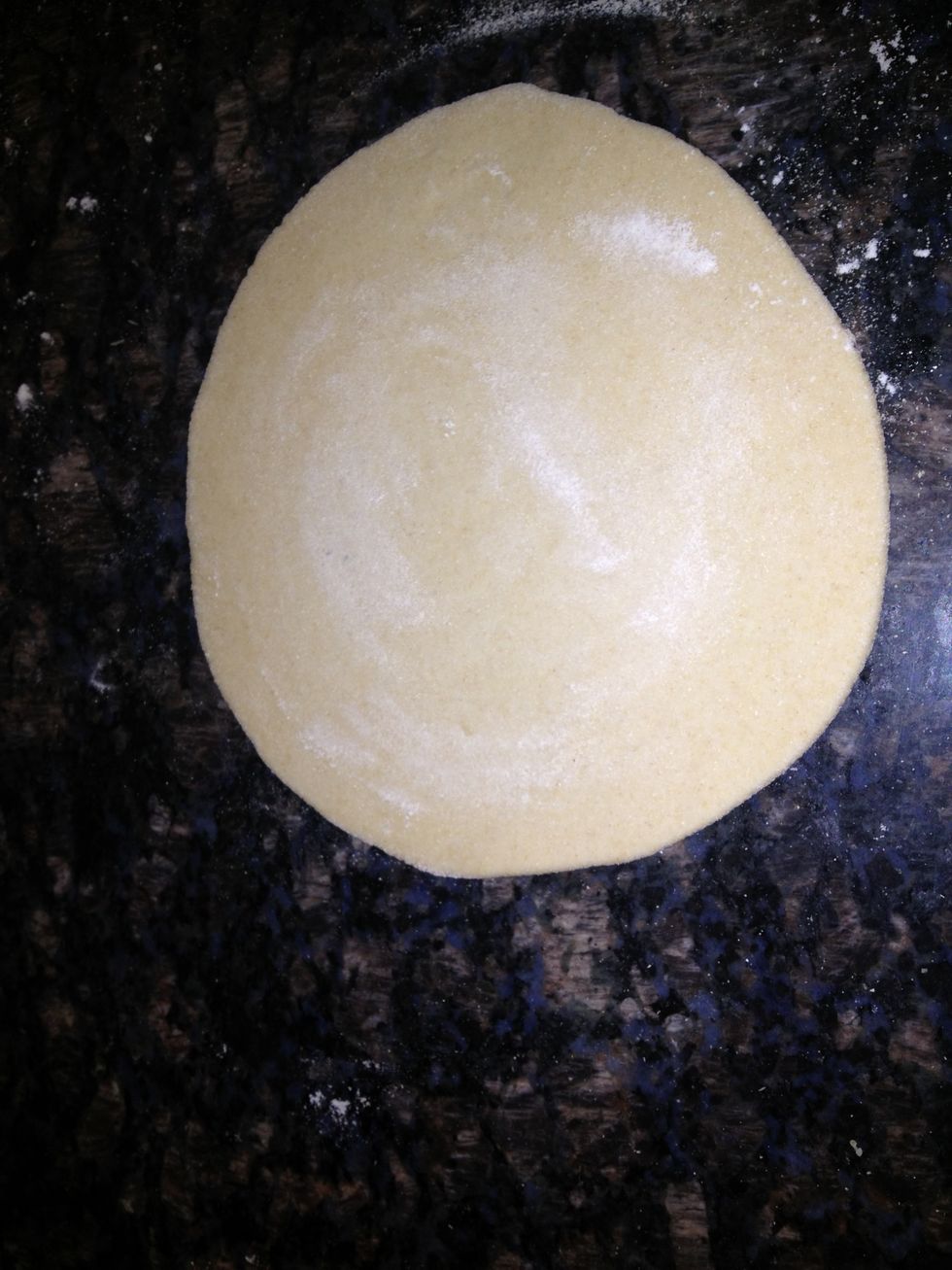 Spread it all over. The less flour u use on the phulka the softer they will be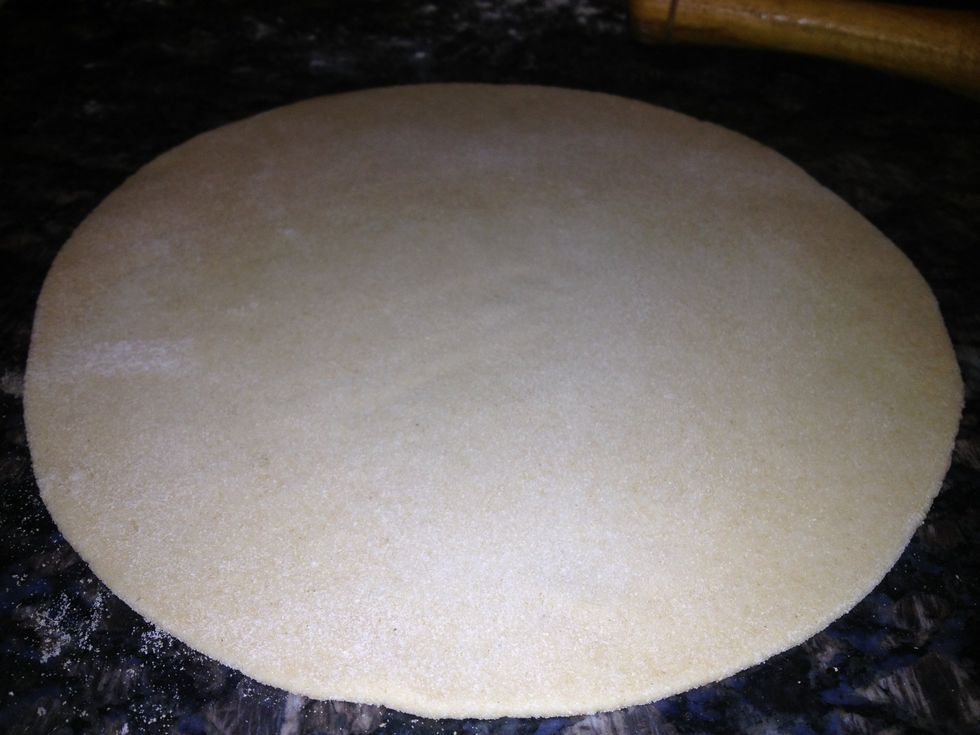 Roll it as thin as possible
Heat a flat pan and put the phulka on it. The heat setting should be above medium ... Say about 8 :) not high nor low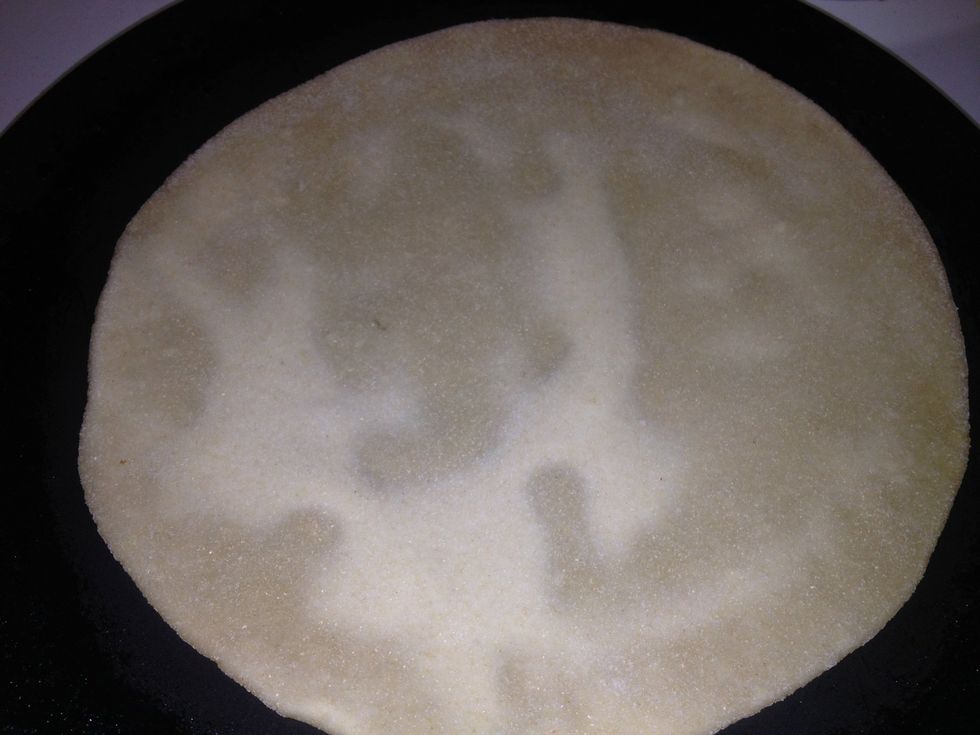 The color of the dough is changing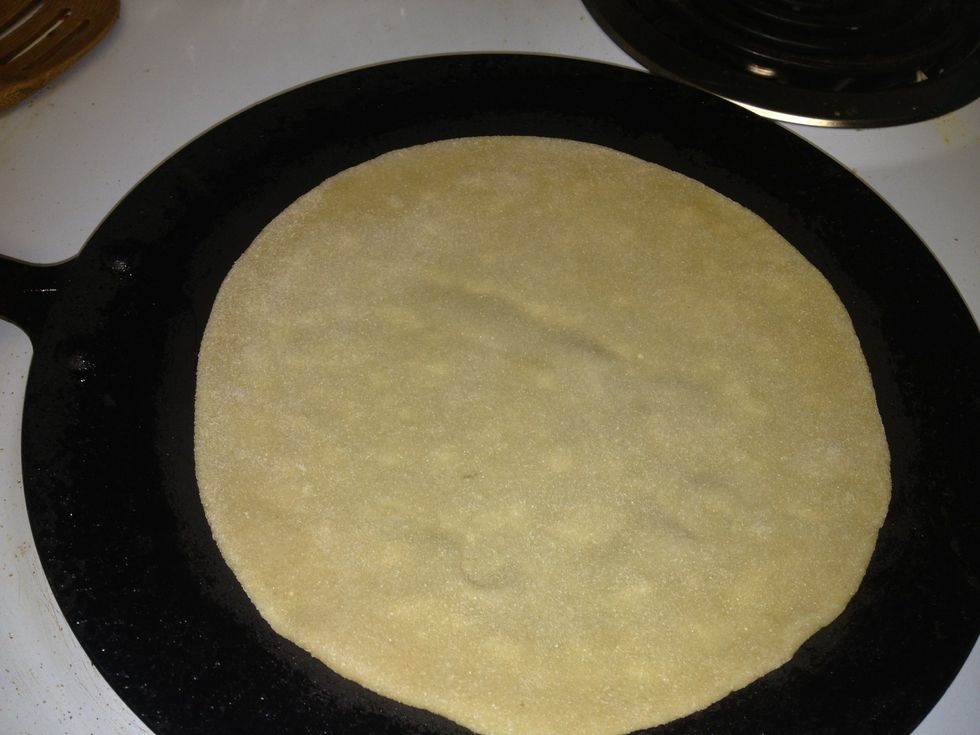 Now it's completely changed. Flip it with a spatula.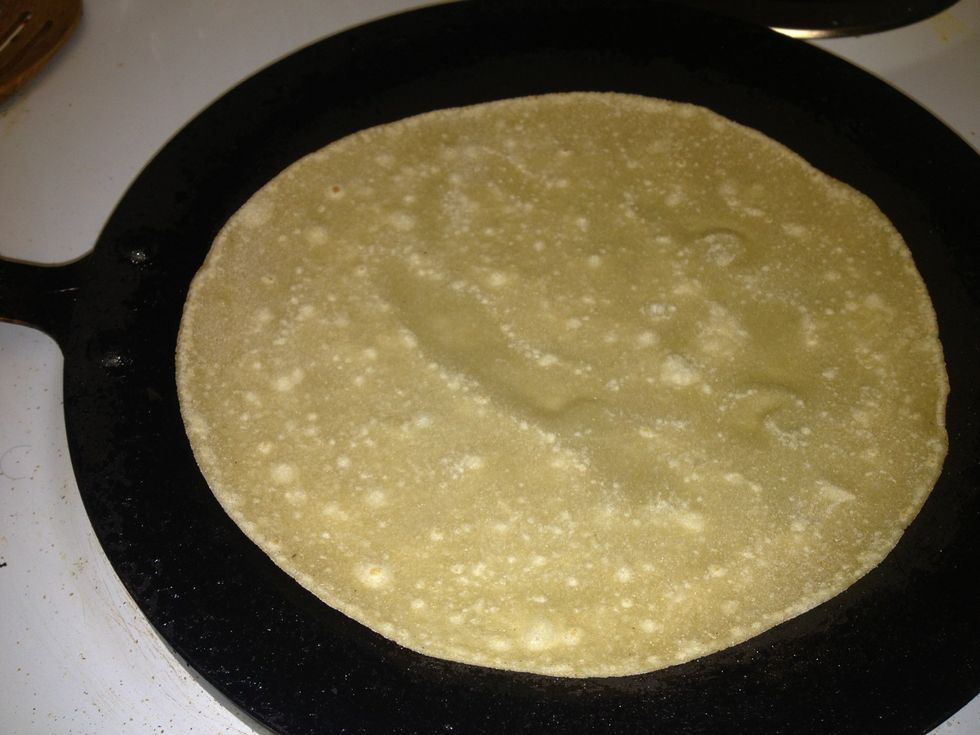 The other side looks like this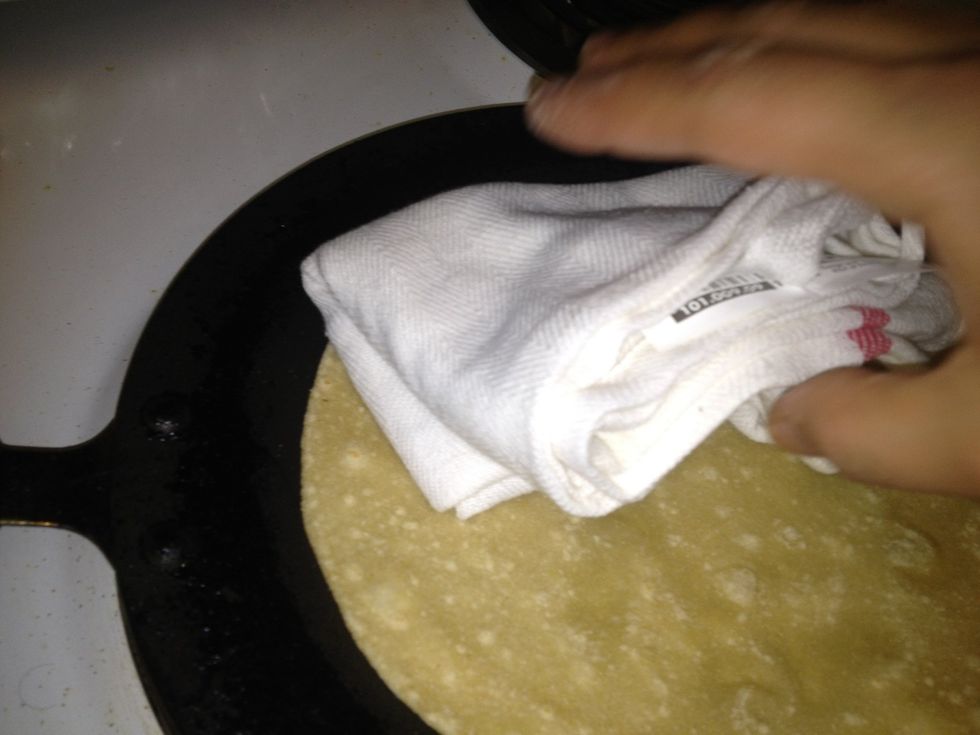 Just press Sides very gently the only reason why u do this is so that all the sides touch the pan and cook evenly. Don't press hard. Be gentle :)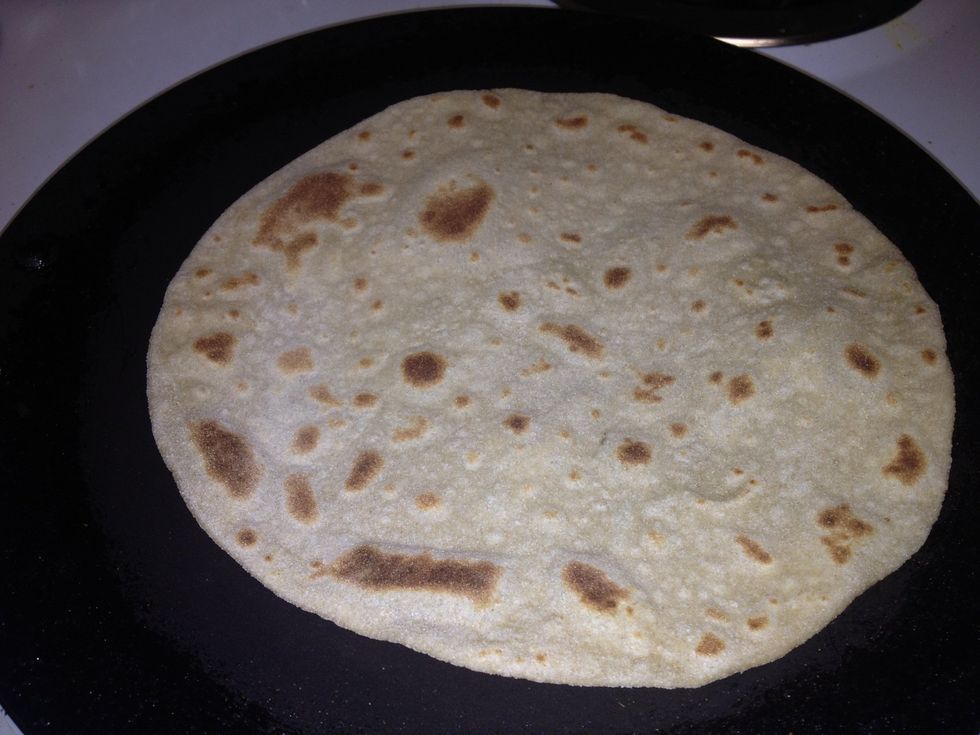 Once it's done completely on one side flip and this Time gently press the middle of the phulka with a clean cloth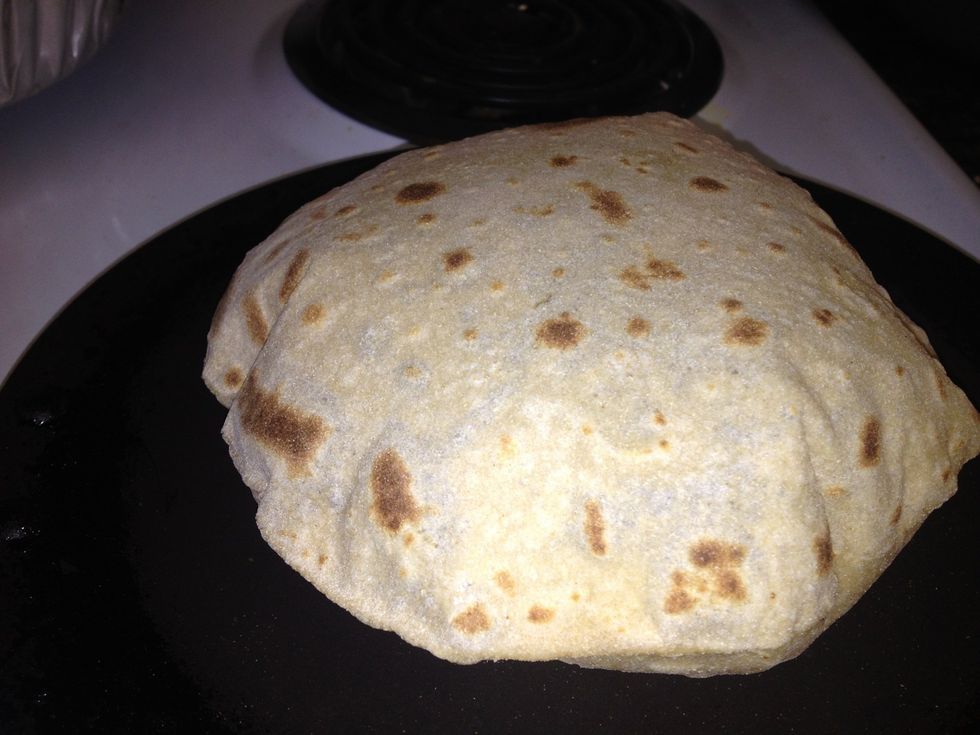 It's gonna puff up. Keep pressing the sides softly till the steam fills all the sides. Don't press hard on it and take care of your fingers as the steam inside the bread gets really hot.
Use tongs to hold the cloth and press the phulka gently if you are new to this. No one wants to burn their fingers :) Don't get disheartened if it doesn't puff up completely. You will get there :)
When it's completely puffed up like a baloon. Put a couple drops of butter or ghee(clarified butter) with any curry on the side or make a wrap out of it. Enjoy!
4.0 Cups wheat flour
This has to skin less wheat flour
2.0 Tsp oil
Water