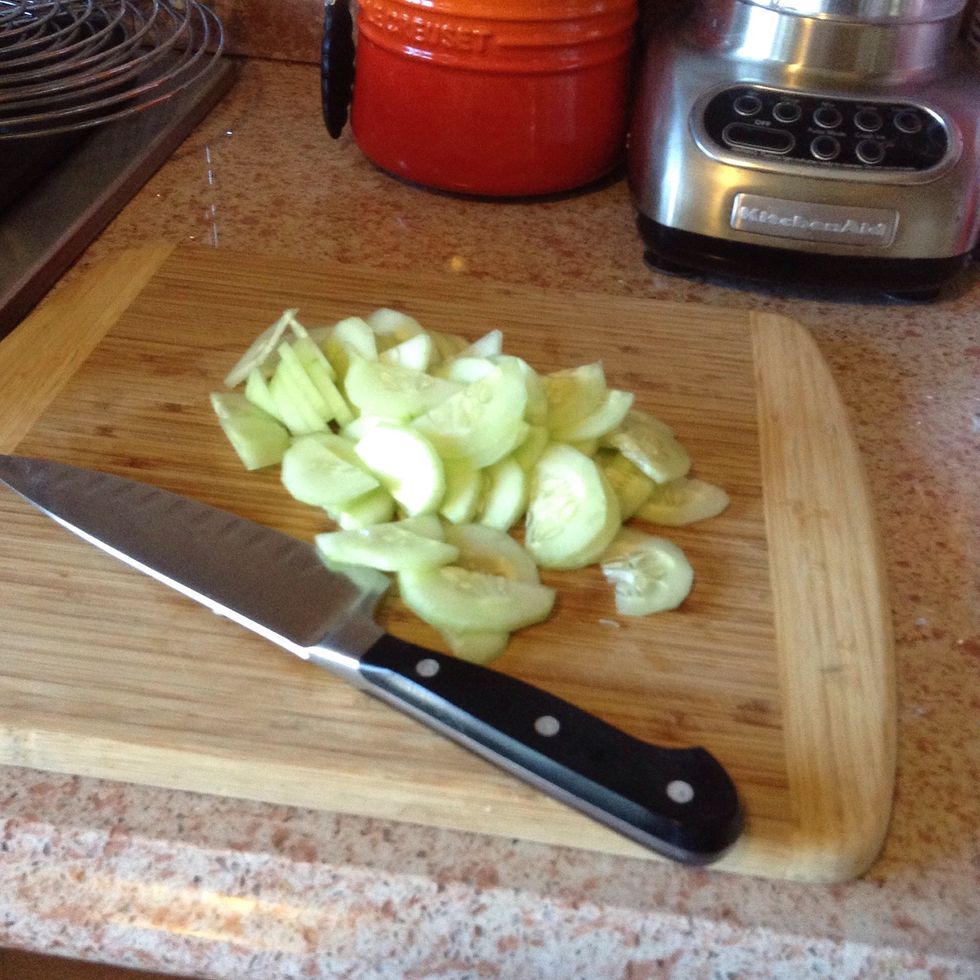 Peel and thinly slice the cucumbers. If you prefer, you can remove the seeds using a spoon before slicing.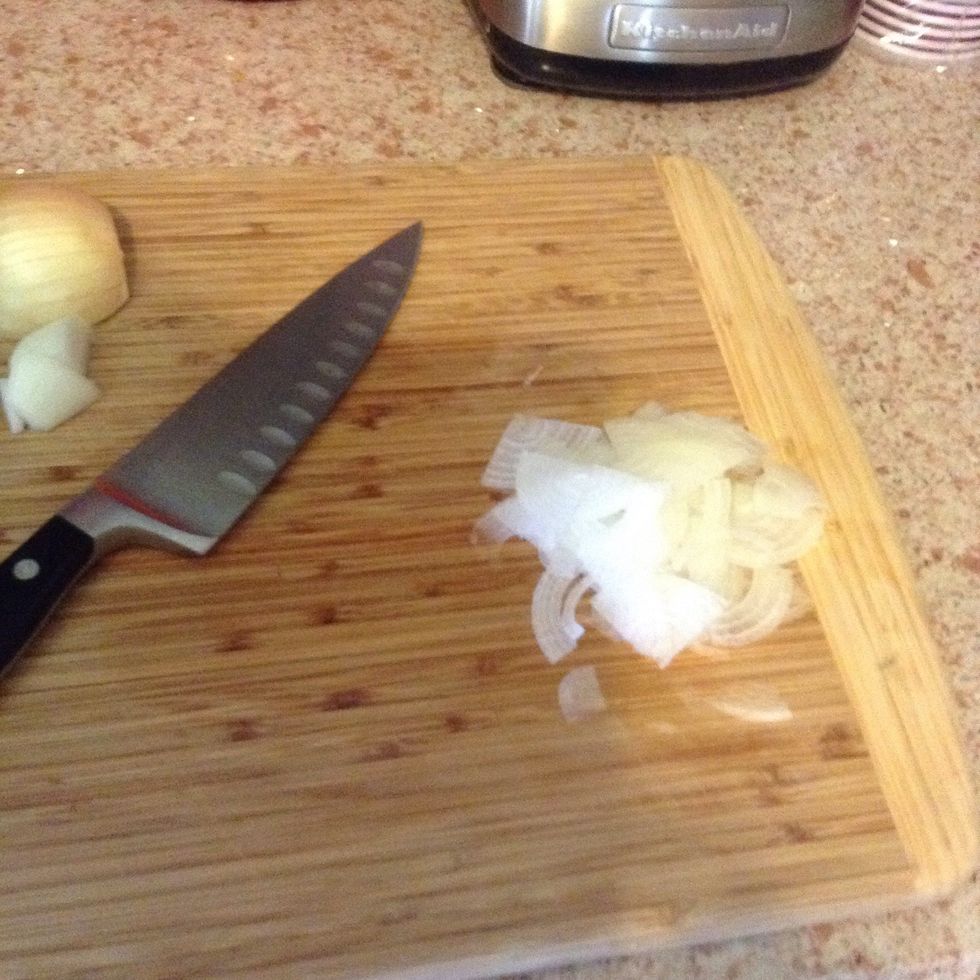 Thinly slice 1/2 of a small onion.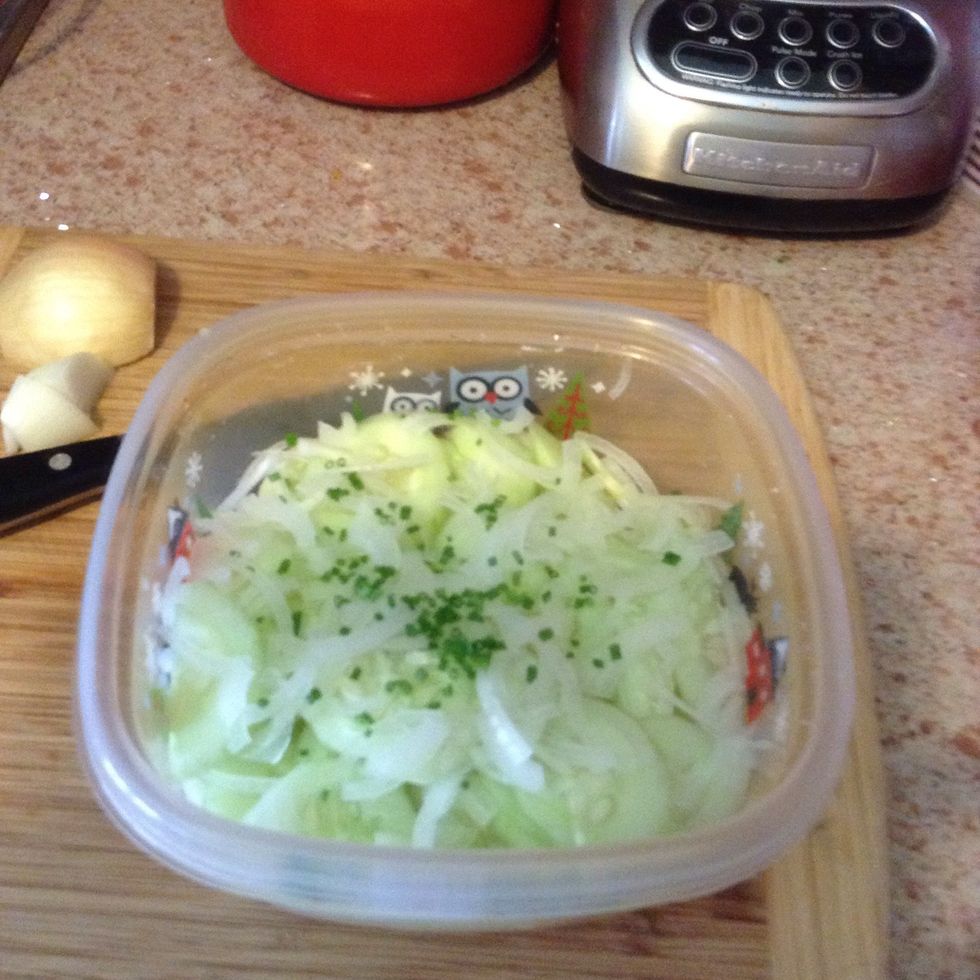 Place cucumbers and onion in plastic or glass container (non-reactive). Add 1TB thinly sliced chives.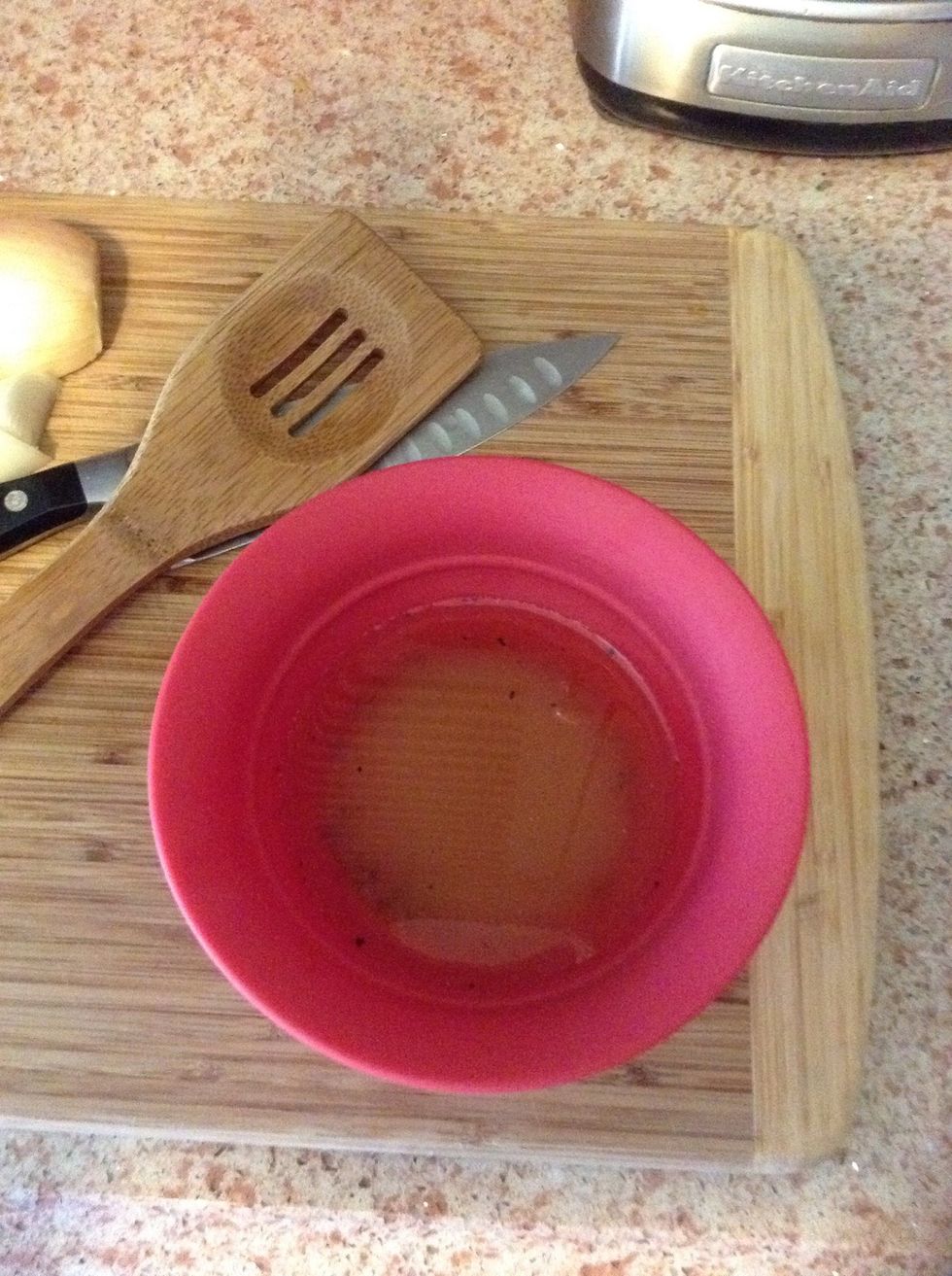 Combine both vinegars, sugar, sal and pepper. Whisk until sugar is dissolved, then pour over vegetables.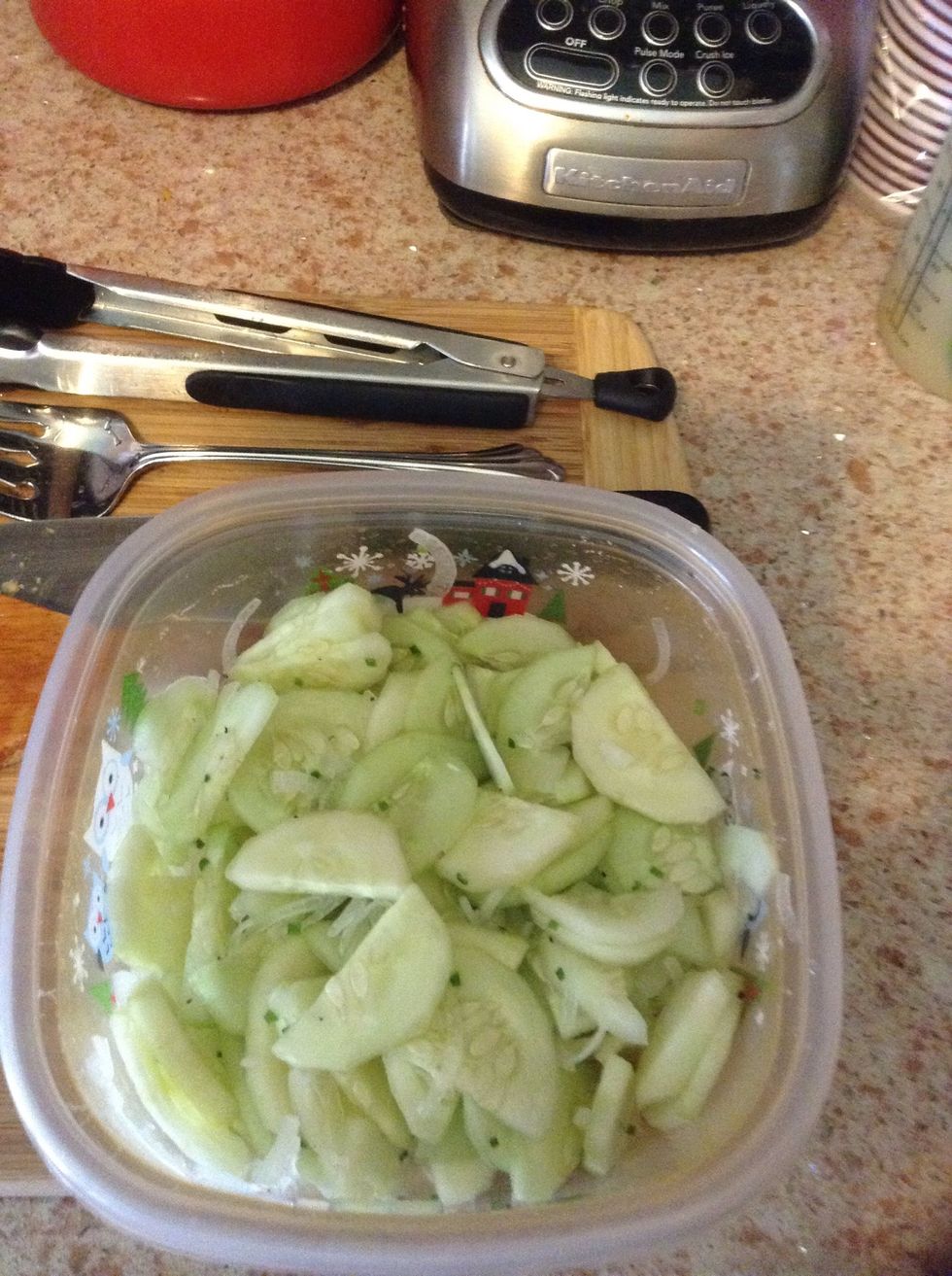 Toss all ingredients until well combined. Place in refrigerator for at least 4 hours before serving.
2.0lb Cucumber
1/2c Onion
1.0Tbsp Chives
1/8c Apple cider vinegar
1/8c White wine vinegar
1/8c Sugar
1.0pch Sea salt
1/2pch Black pepper