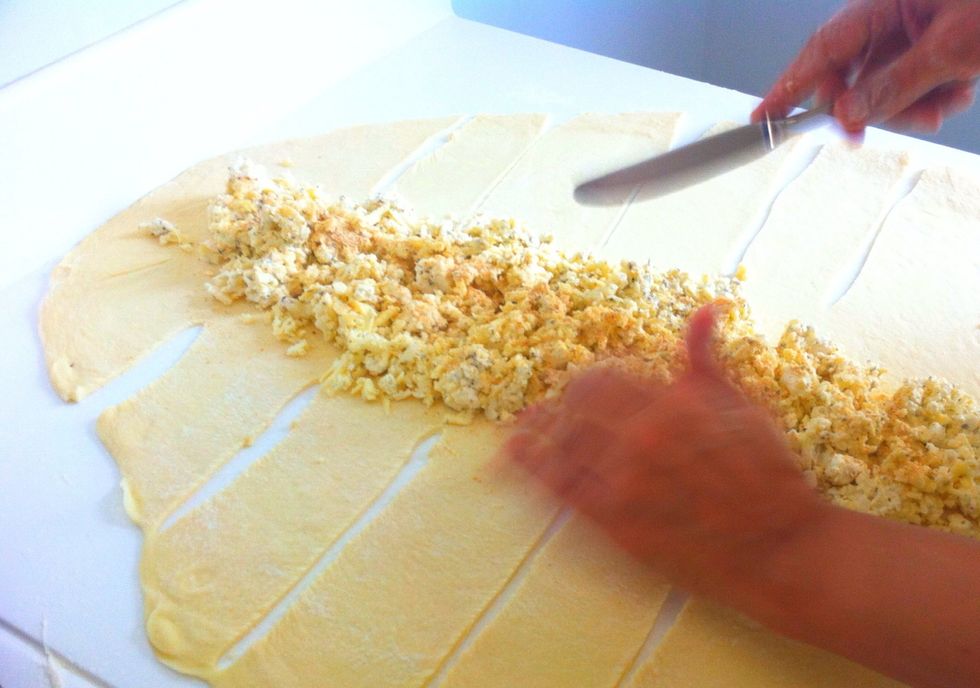 Grate all cheeses. Mix all ingredients in bowl. Roll out dough. Place cheese filling in center and cut strips on sides of dough.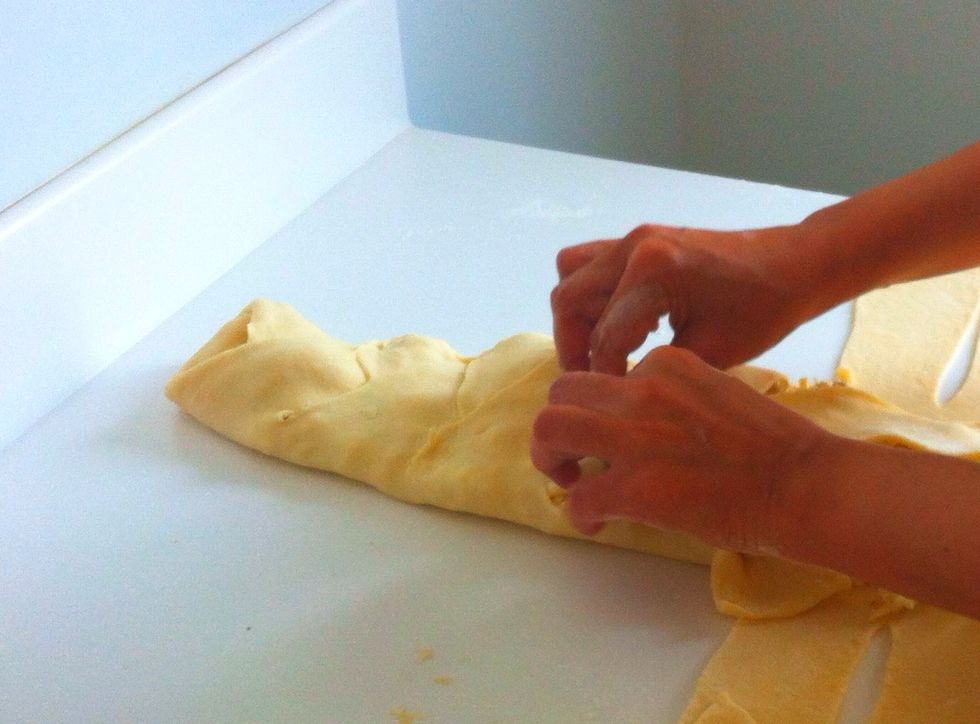 Fold in top strip. Fold strips one side at a time towards center.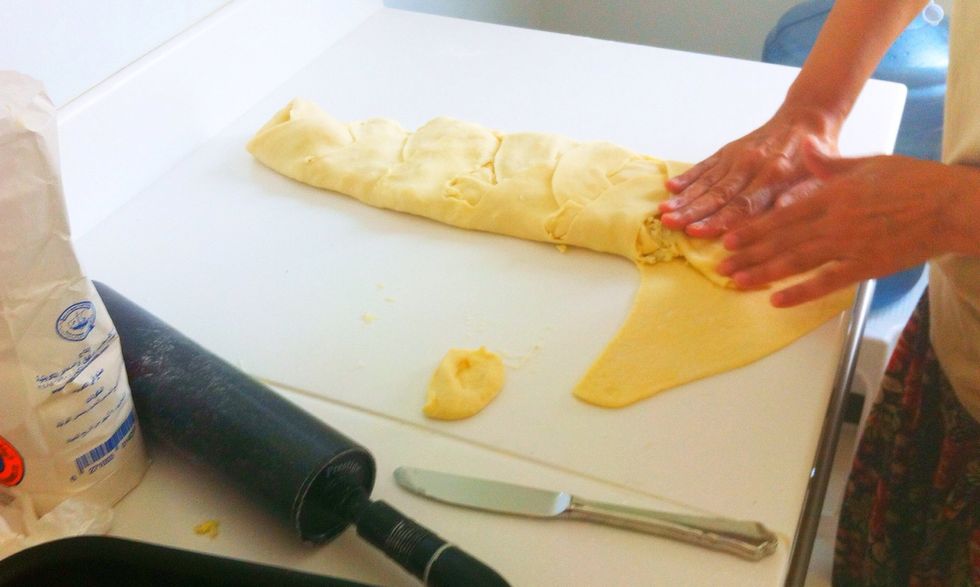 Make sure to cover cheese filling completely so as not to allow filling to melt out when baking. Brush bread with milk.
Sprinkle with seasame seeds and blackseed. Bake in oven at 350F for 35-40minutes in center rack.
Halloumi cheese
Cheddar cheese
Cream cheese (philadelphia)
Fresh parmesean
Crumbled feta
Dried oregano
Diced green onions