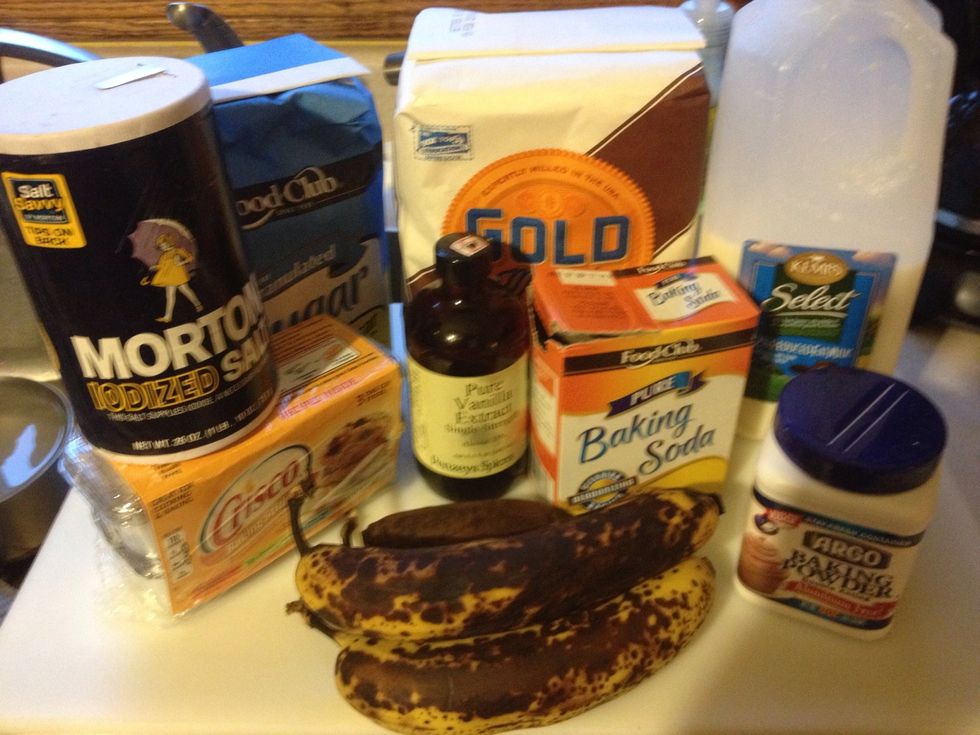 Gather your ingredients. ( the eggs missed this photo). See how black the bananas are. The blacker the better because the flavor intensifies as they ripen.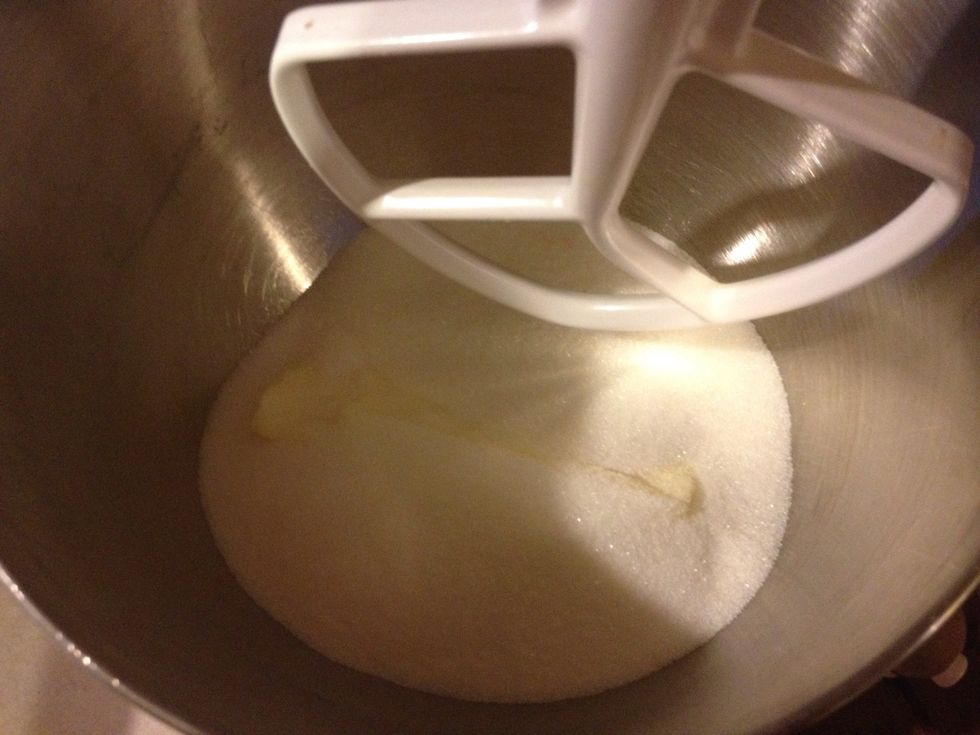 First beat together the shortening and sugar. I use the butter flavored Crisco. The sticks are 1 cup each so you don't have to measure it.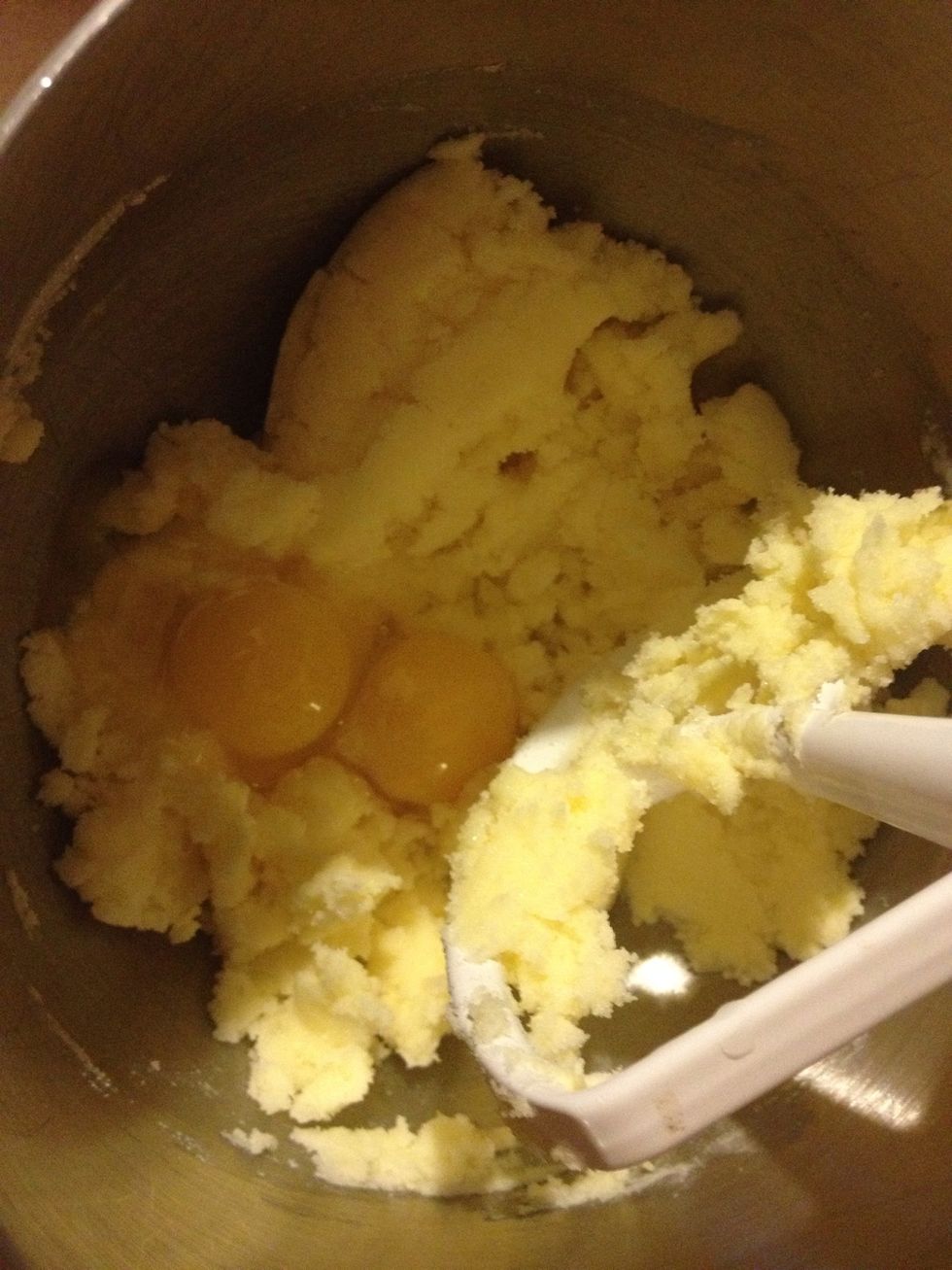 Add the eggs and mix it until blended.
Add the peeled bananas. I break them up into pieces and the mix until well blended.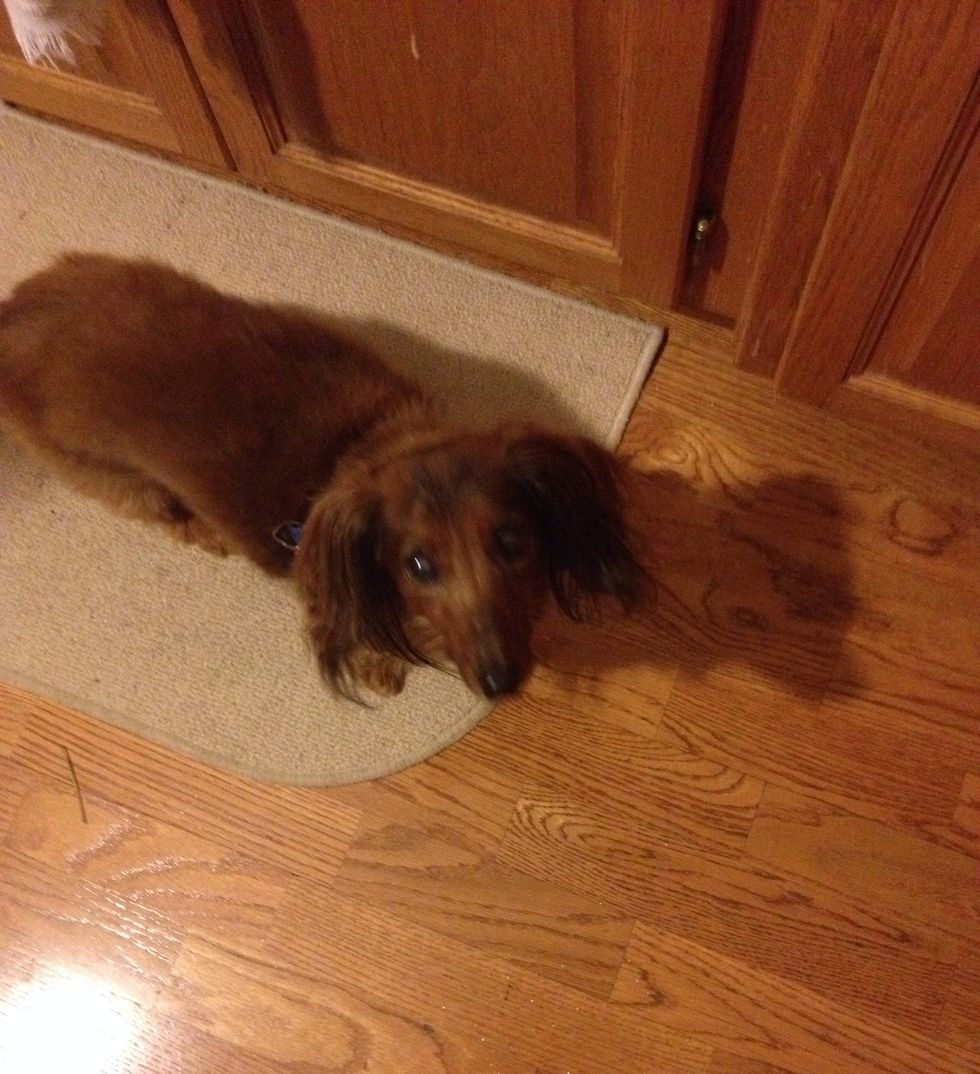 I have company waiting for me to drop something yummy. :-)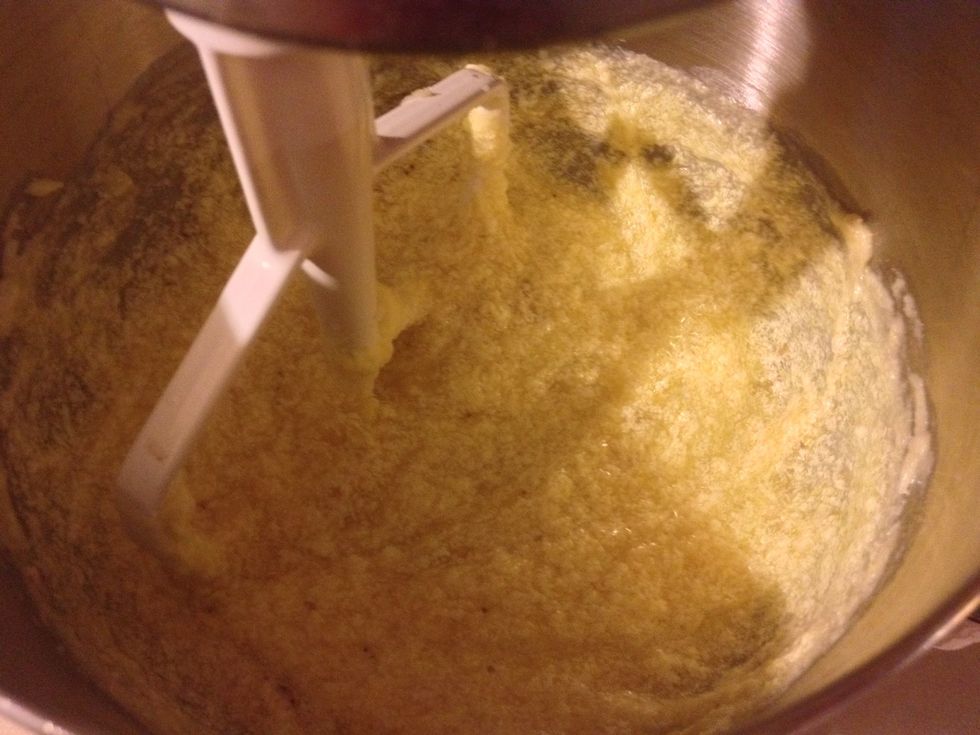 This is what it will look like at this point. Not very pleasant looking.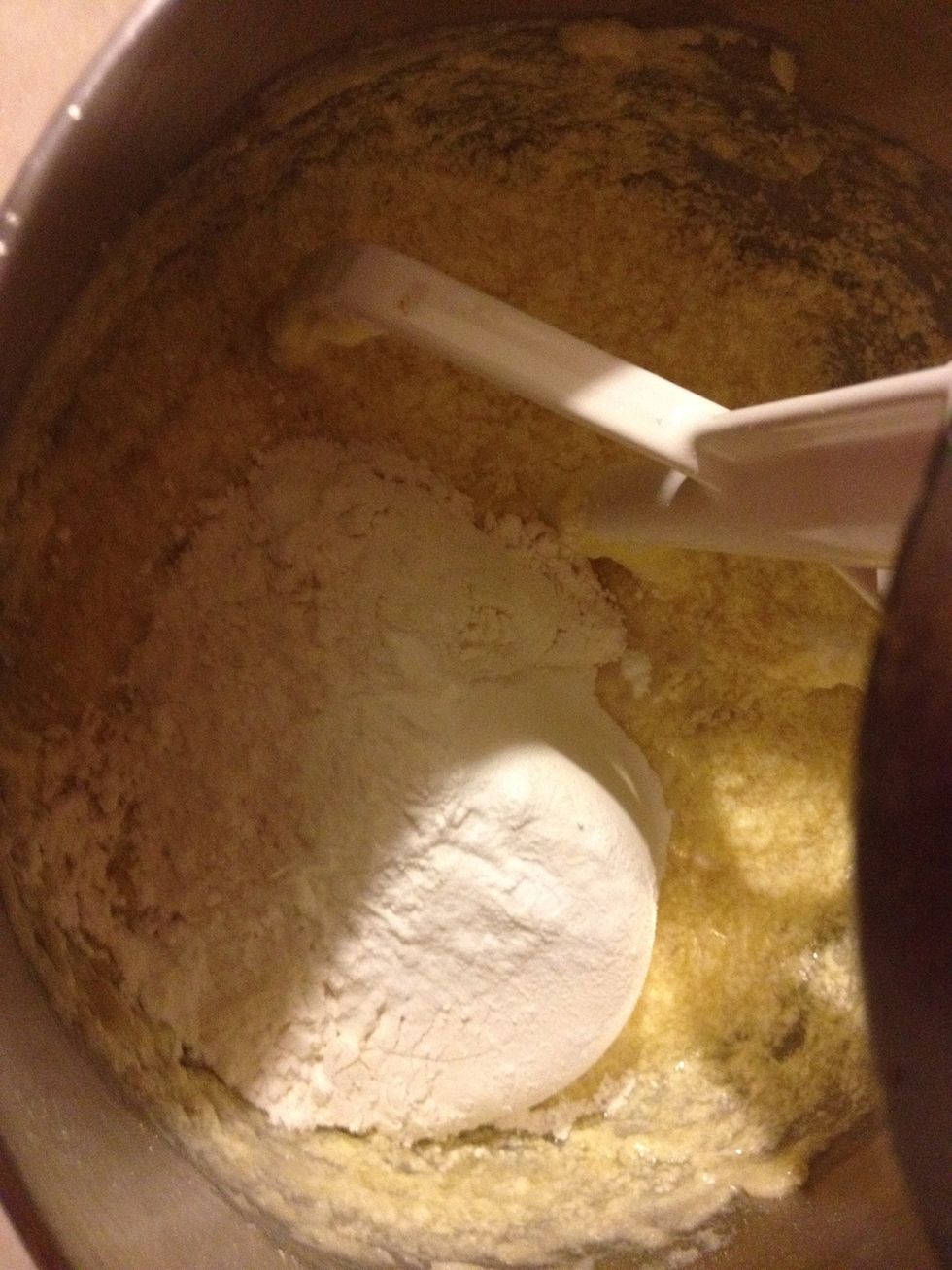 Add a cup of flour, the baking powder, baking soda and salt. Mix until blended.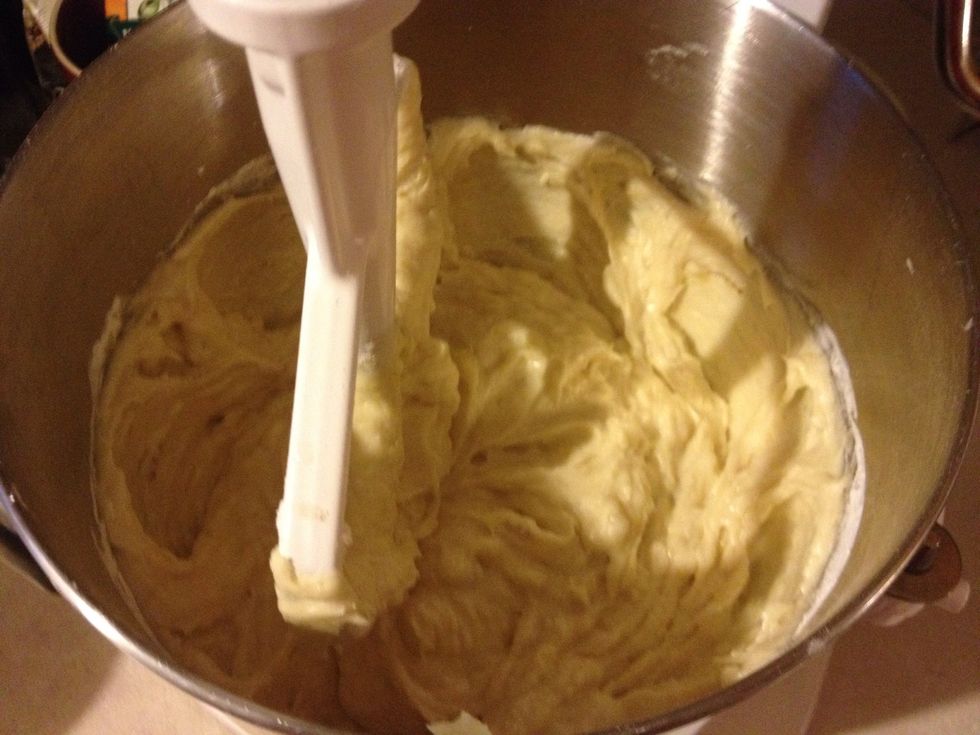 Now it is starting to look more appetizing.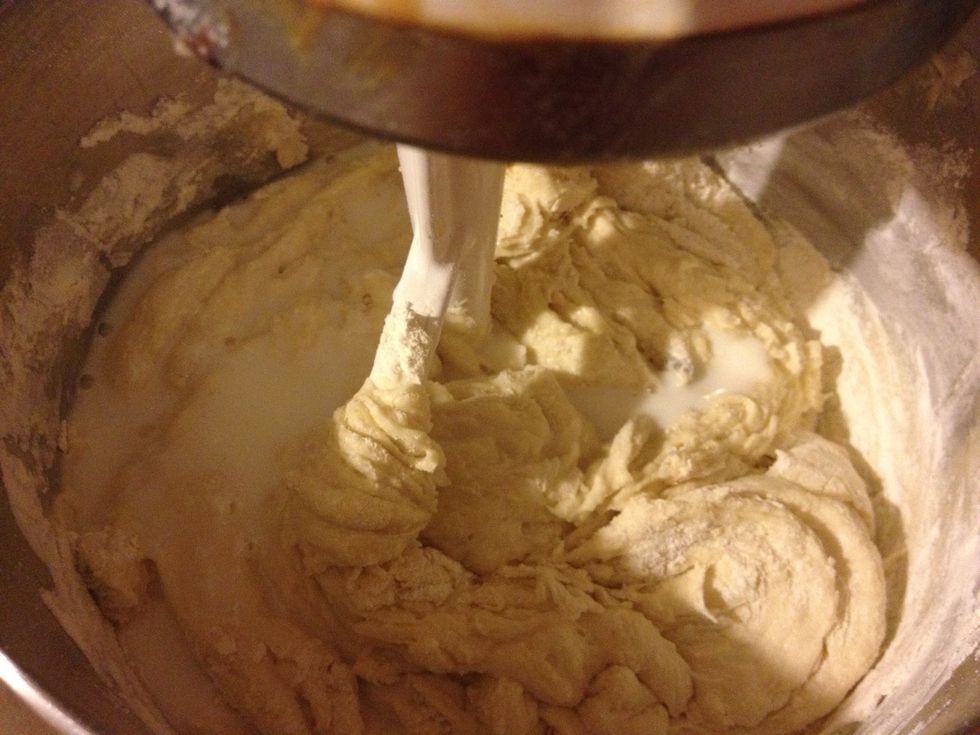 Add half if the sour milk and a cup of flour. Mix. Then repeat. To make the sour milk, add 1tsp of vinegar to the milk so it will curdle. This is the secret to the recipe.
Add the last cup if flour and mix well. Add the vanilla and mix by hand.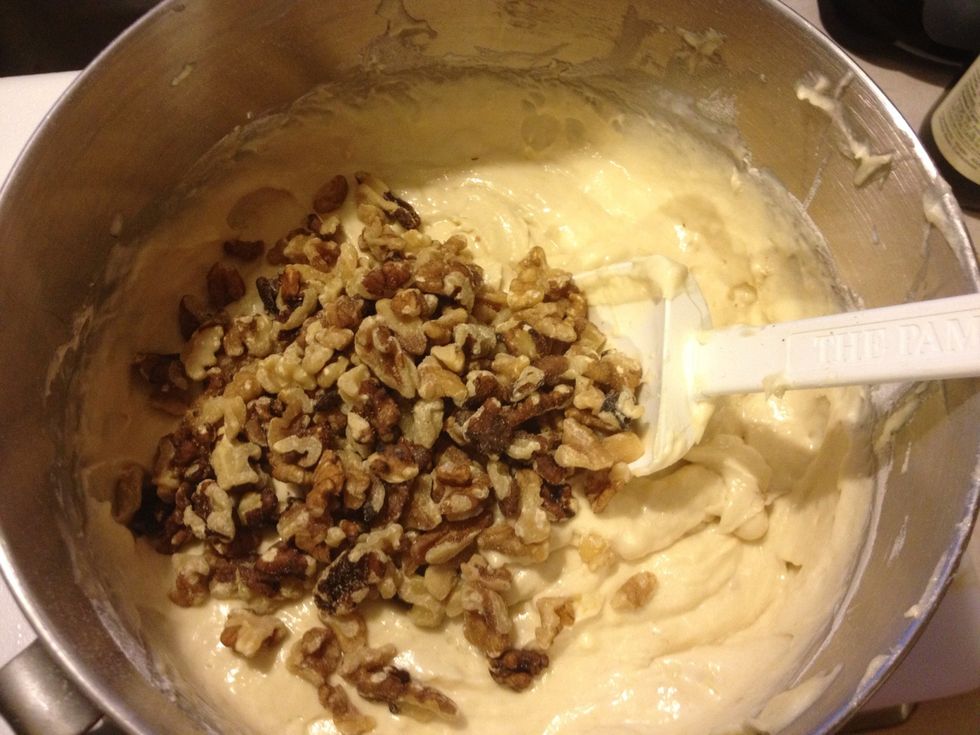 I add walnuts at the end. My kids never liked the walnuts but I do.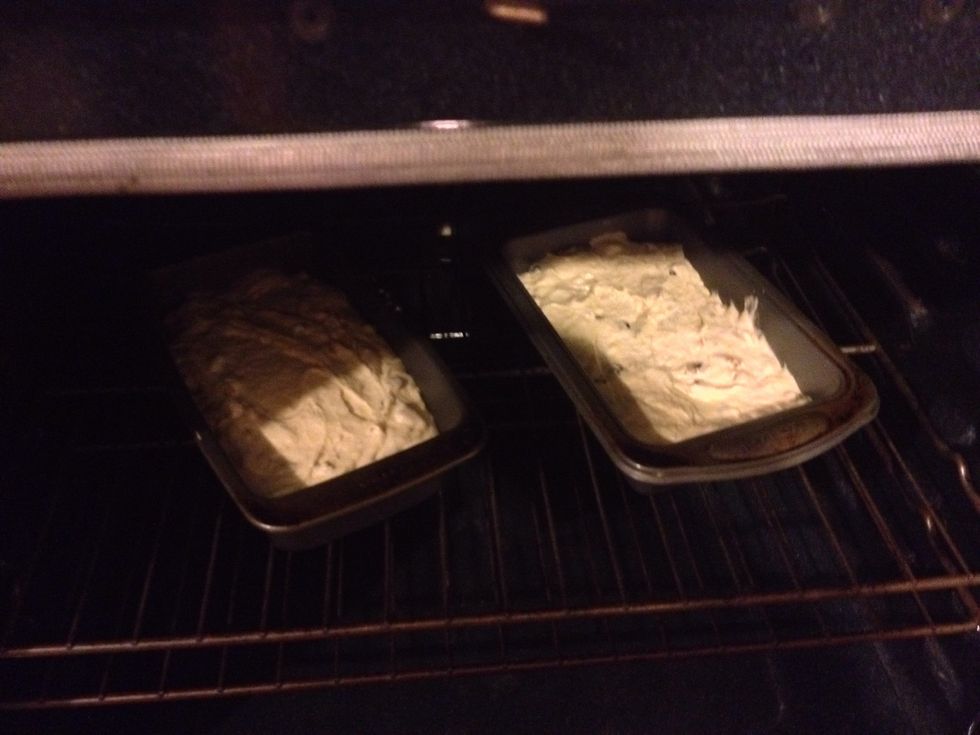 Divide into two greased loaf pans. Bake at 325°F for 1 hour. It is done when a toothpick inserted in the middle of the top comes out clean. I start checking around 55min.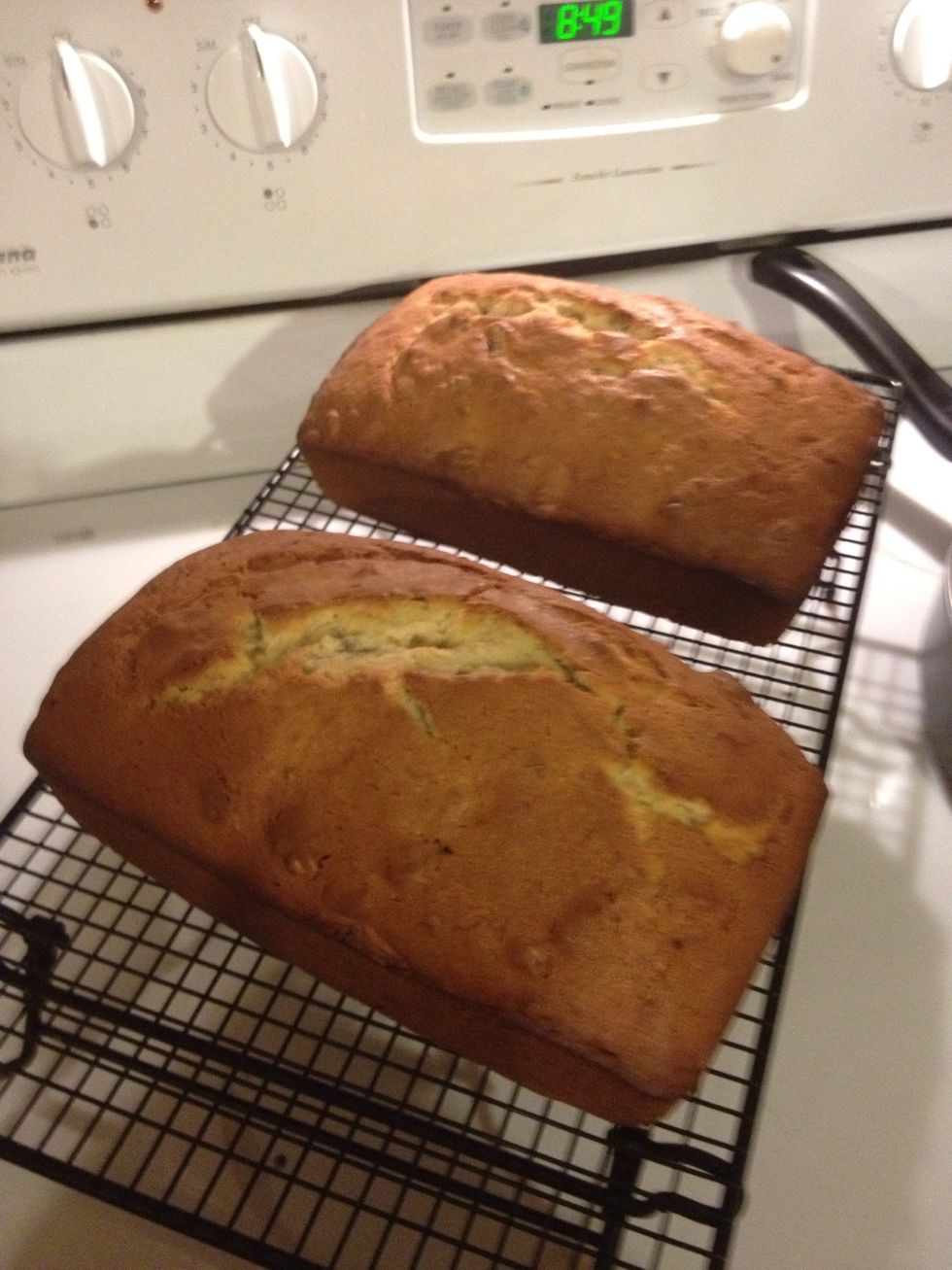 Remove from oven. Let cool in pans for at least 5 min. Then turn them out of the pan to finish cooling off on a wire rack.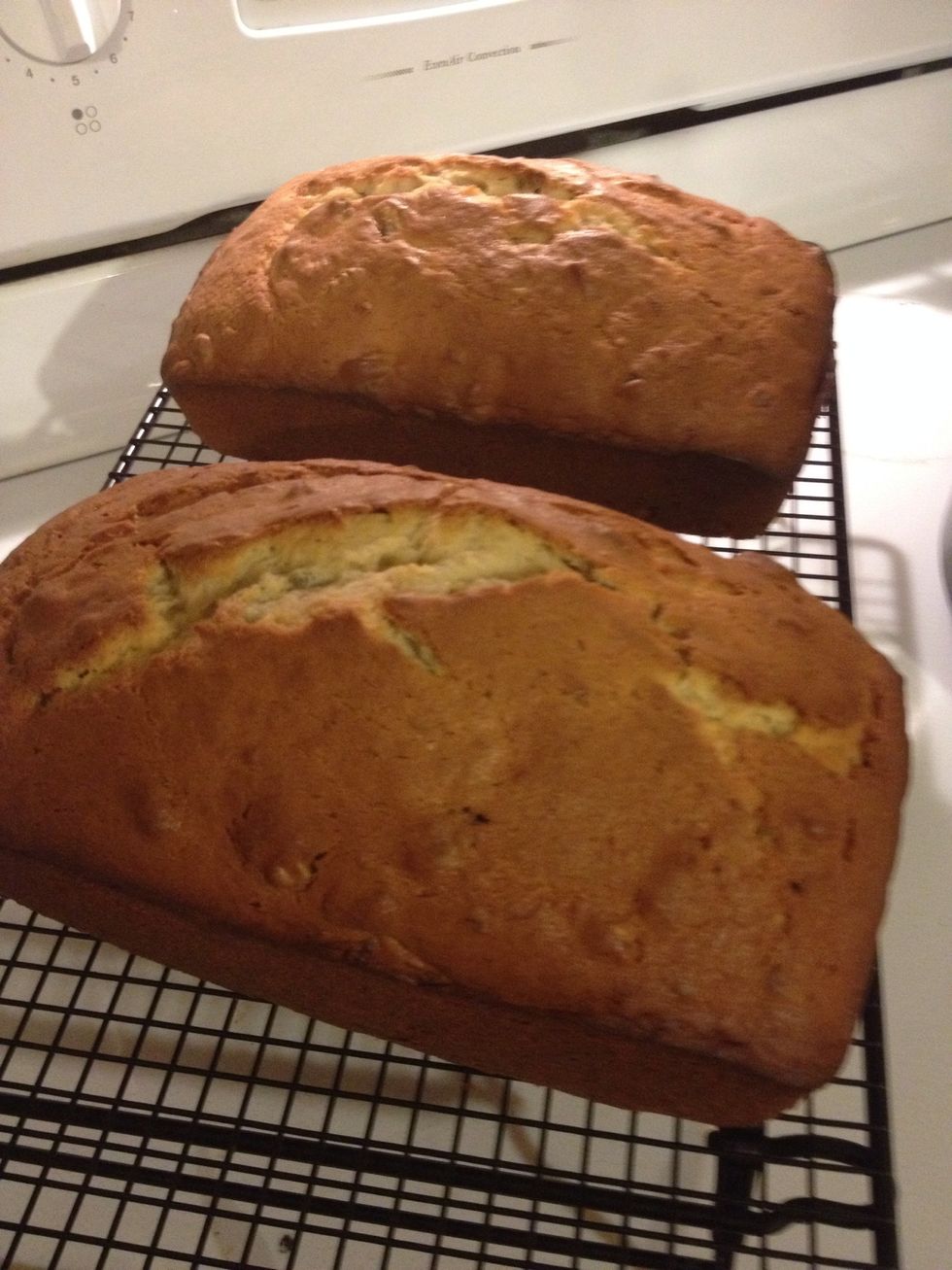 When cooled off, wrap in aluminum foil and store it in the refrigerator.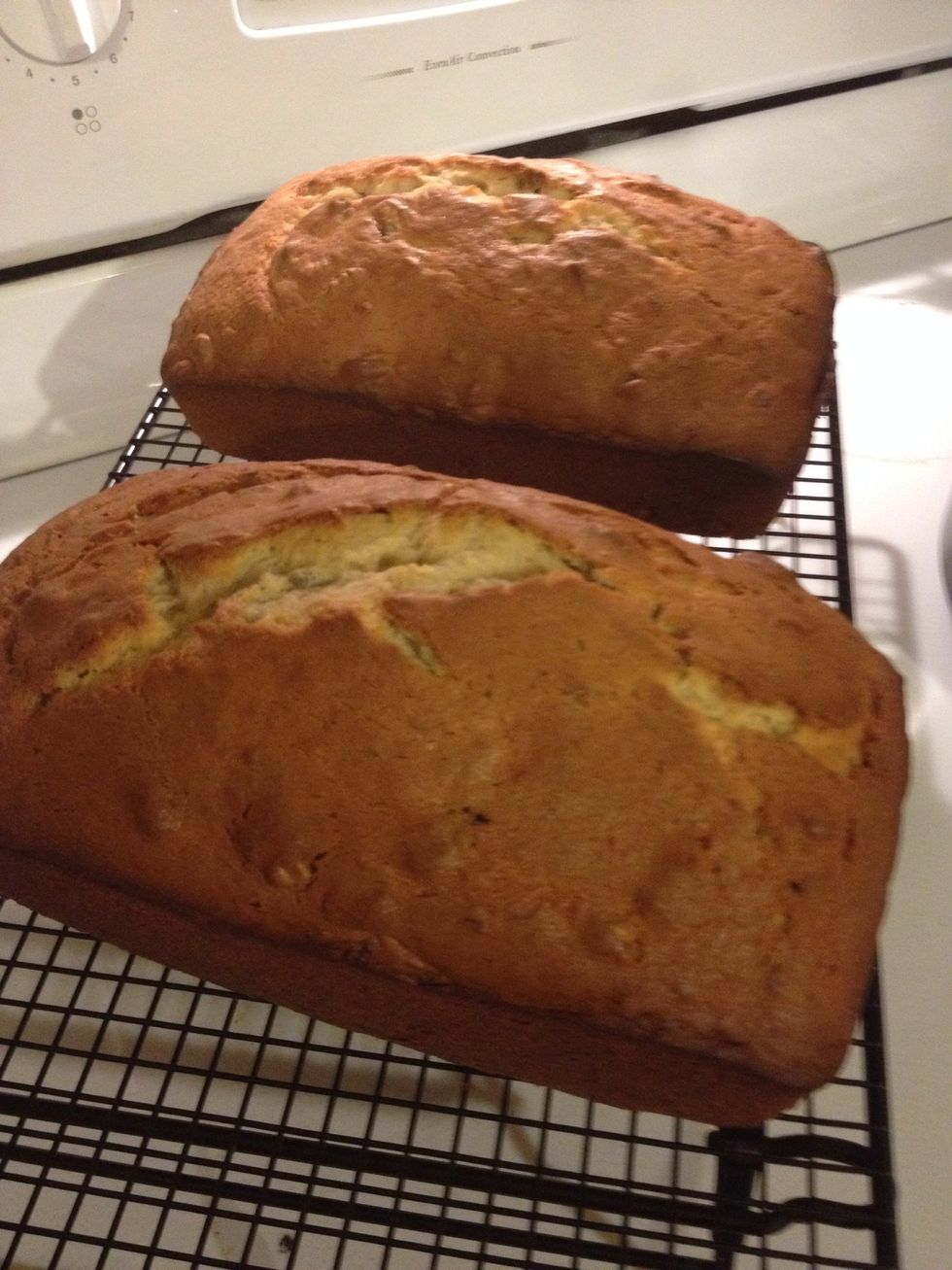 My mom always made us wait until the next day to cut into it. She said it tastes better if it rested for a day. It always did.
1.0c Shortening
2.0c Sugar
4.0 very ripe bananas
4.0c Flour
1.0c Sour milk
1.0tsp Baking Powder
0.0tsp Baking Soda
1.0tsp Salt
1.0tsp Vanilla
1.0c Walnuts (optional)