Let me show you how to fix cornbread with what's in your cabinet We Love our Cornbread! Mix with pinto beans, black-eyed peas, fried eggs, gravy, soup, milk or just with a pat of butter..Yummers!
7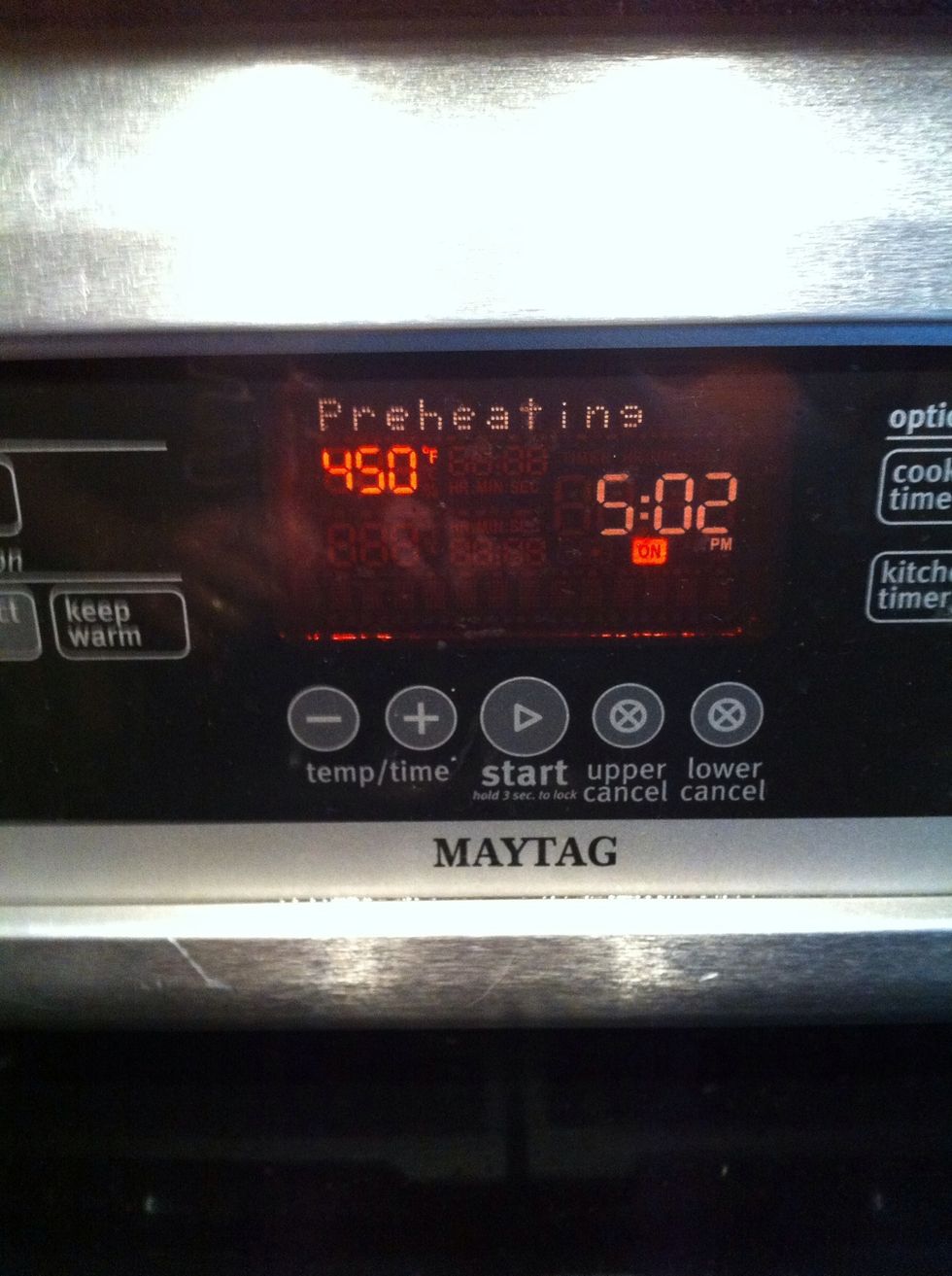 Preheat oven to 450 degrees.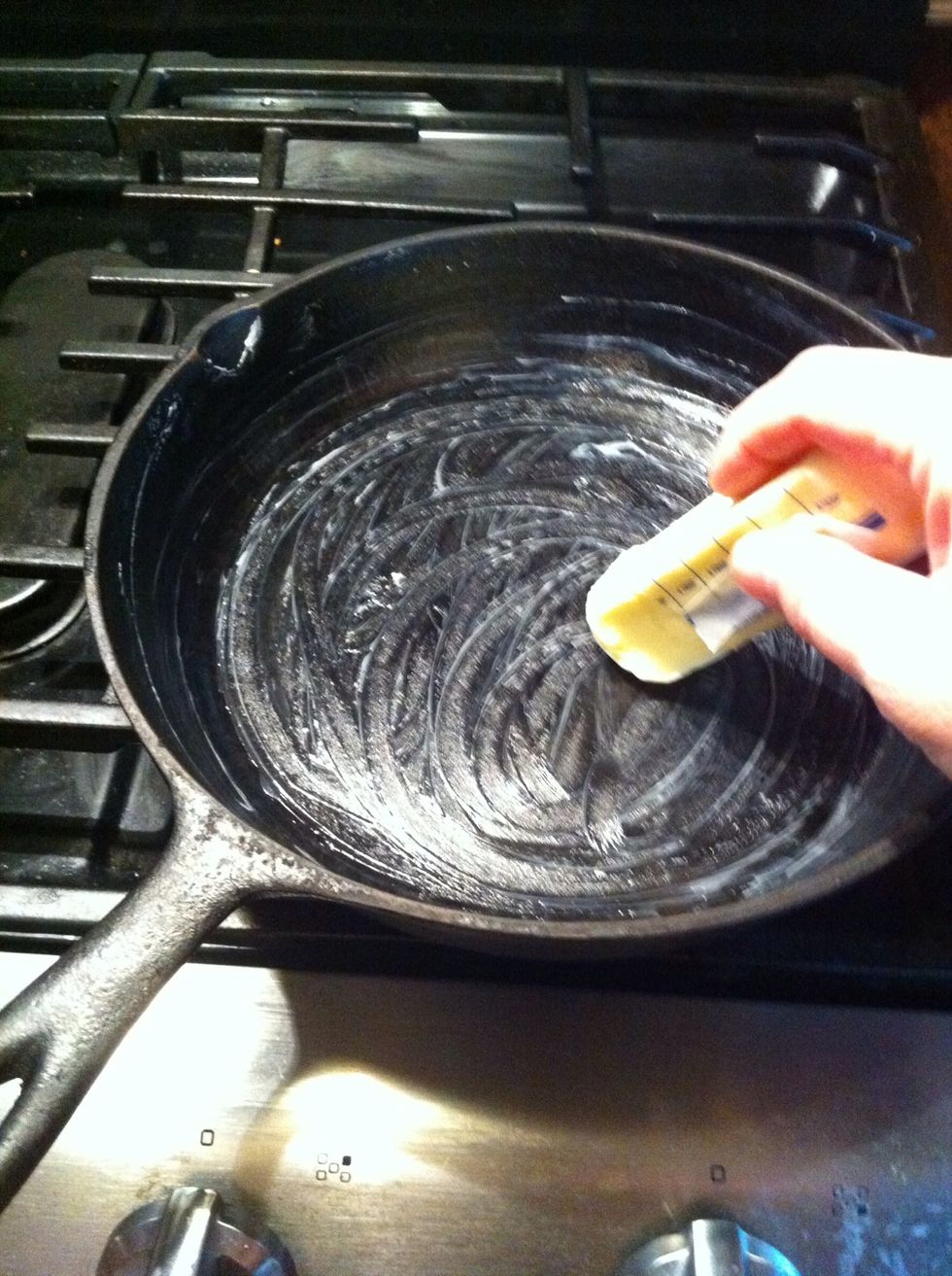 Cover iron skillet or pan with solid fat. May use butter, bacon drippings, Crisco, or solid coconut oil...as long as it is solid at room temperature.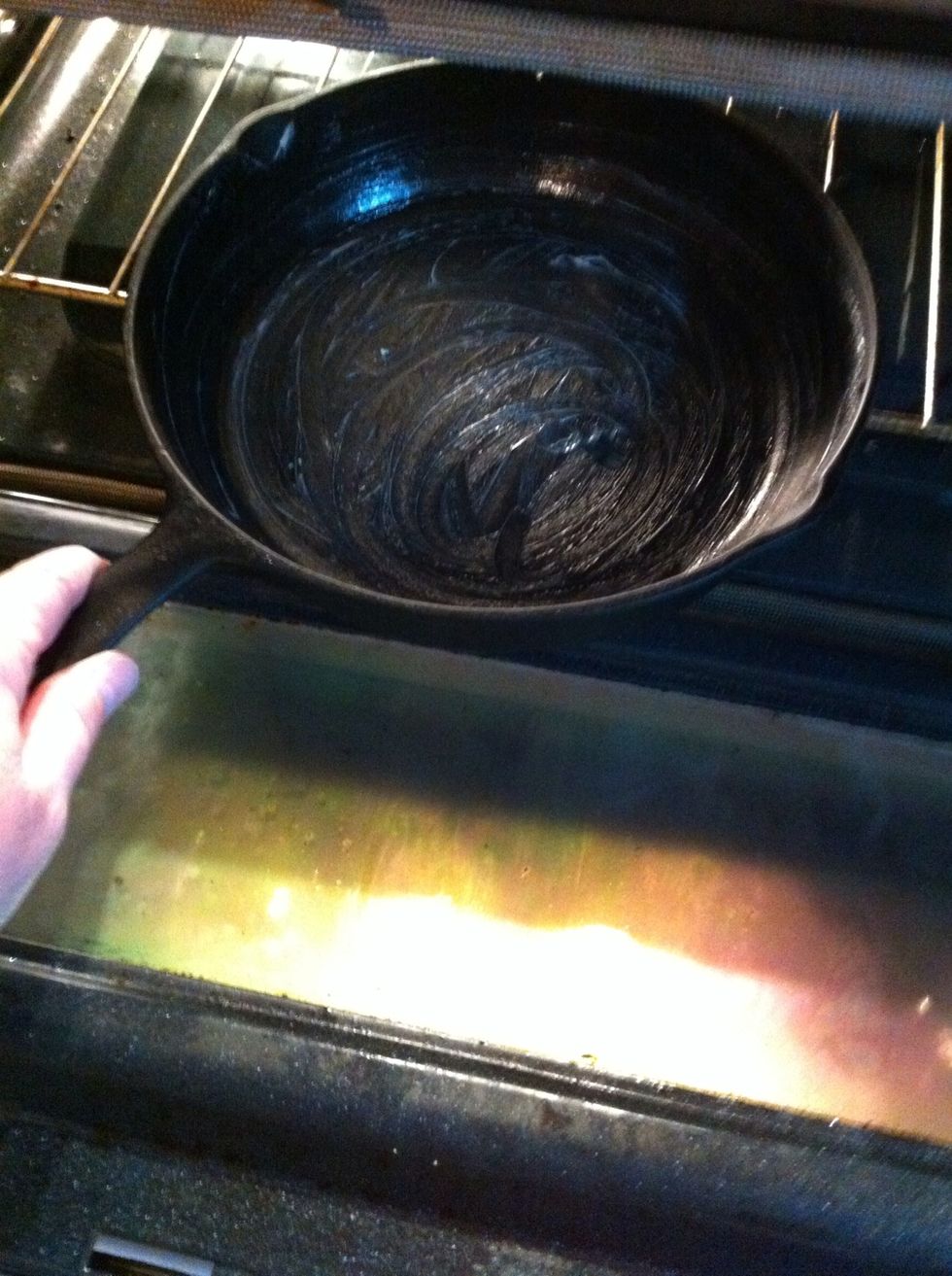 Place skillet in oven while it's preheating.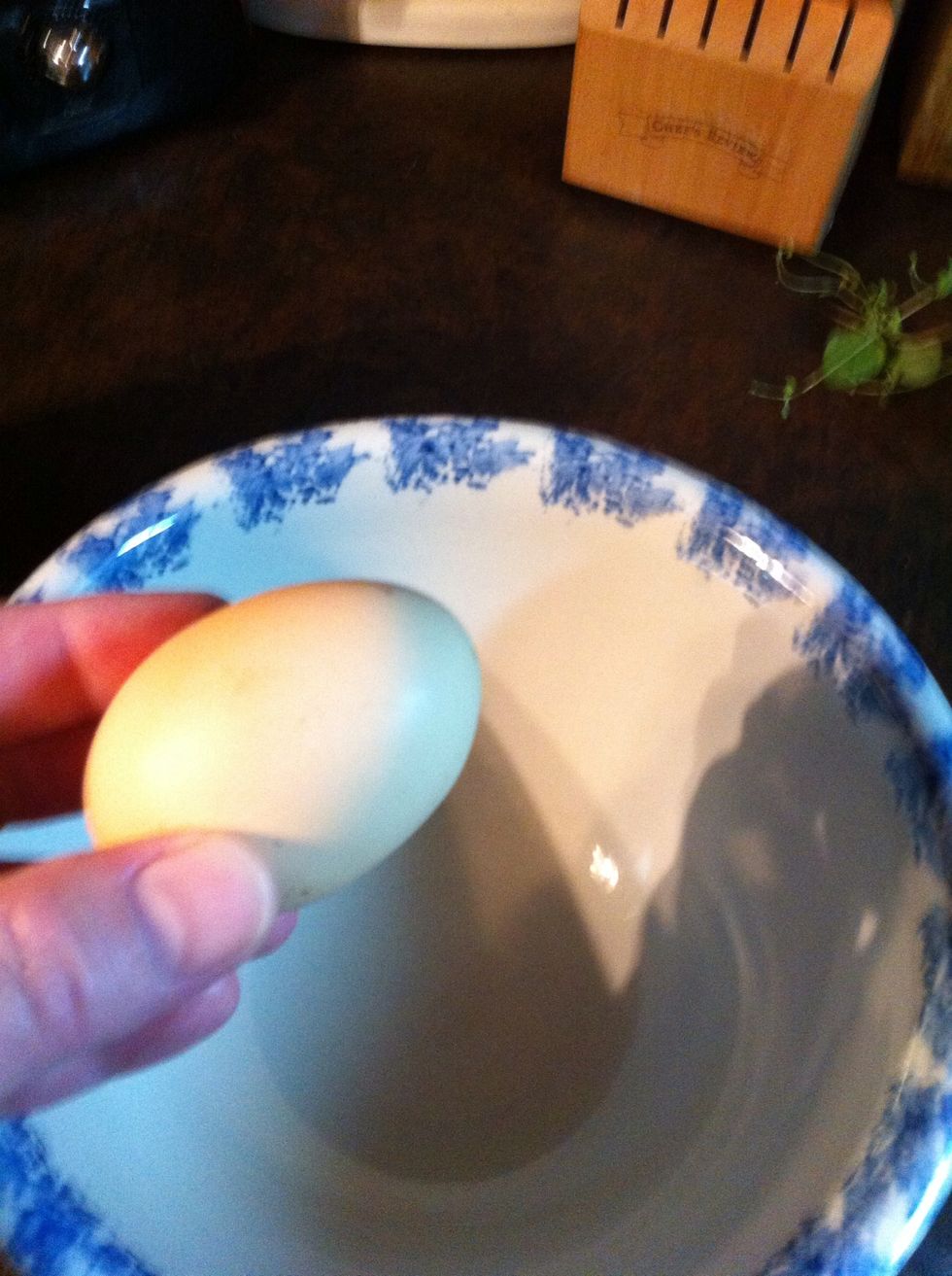 Crack open one egg. I've got one of my fresh hen eggs. 🐔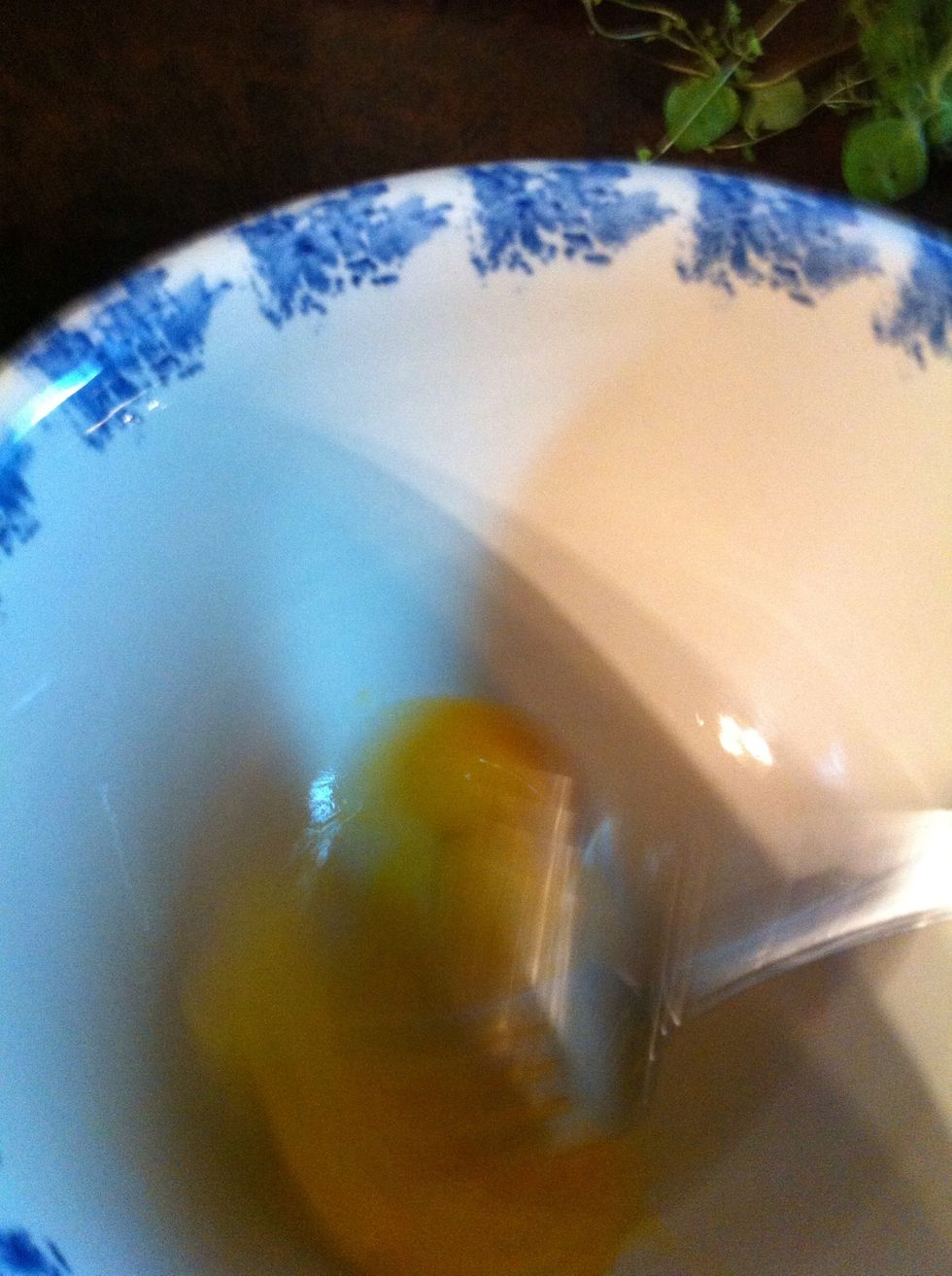 Bust the yolk and beat egg with fork.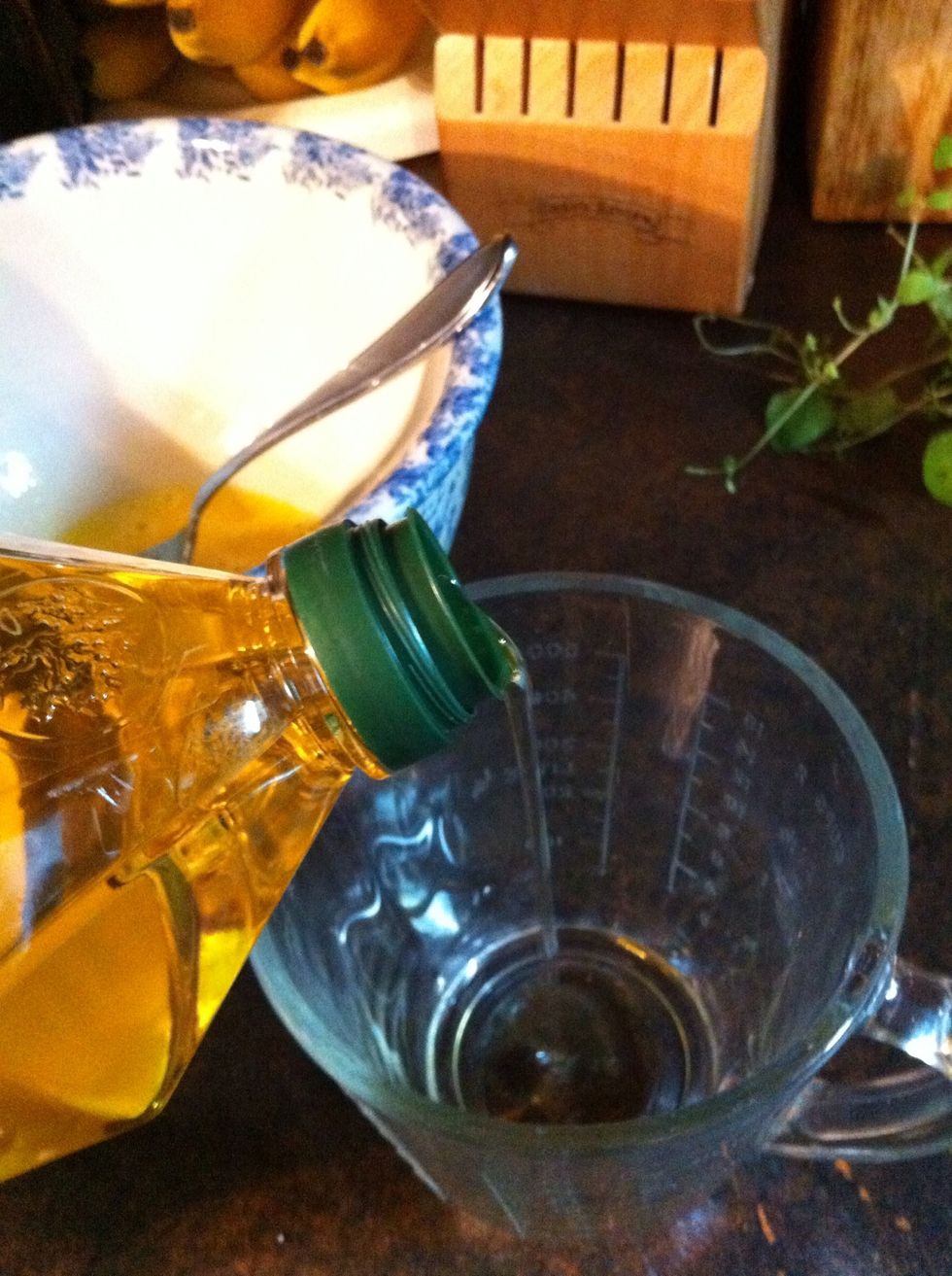 Measure out 1/4 cup liquid fat. May use olive oil, canola oil, vegetable oil, peanut oil..as long as its a liquid at room temperature.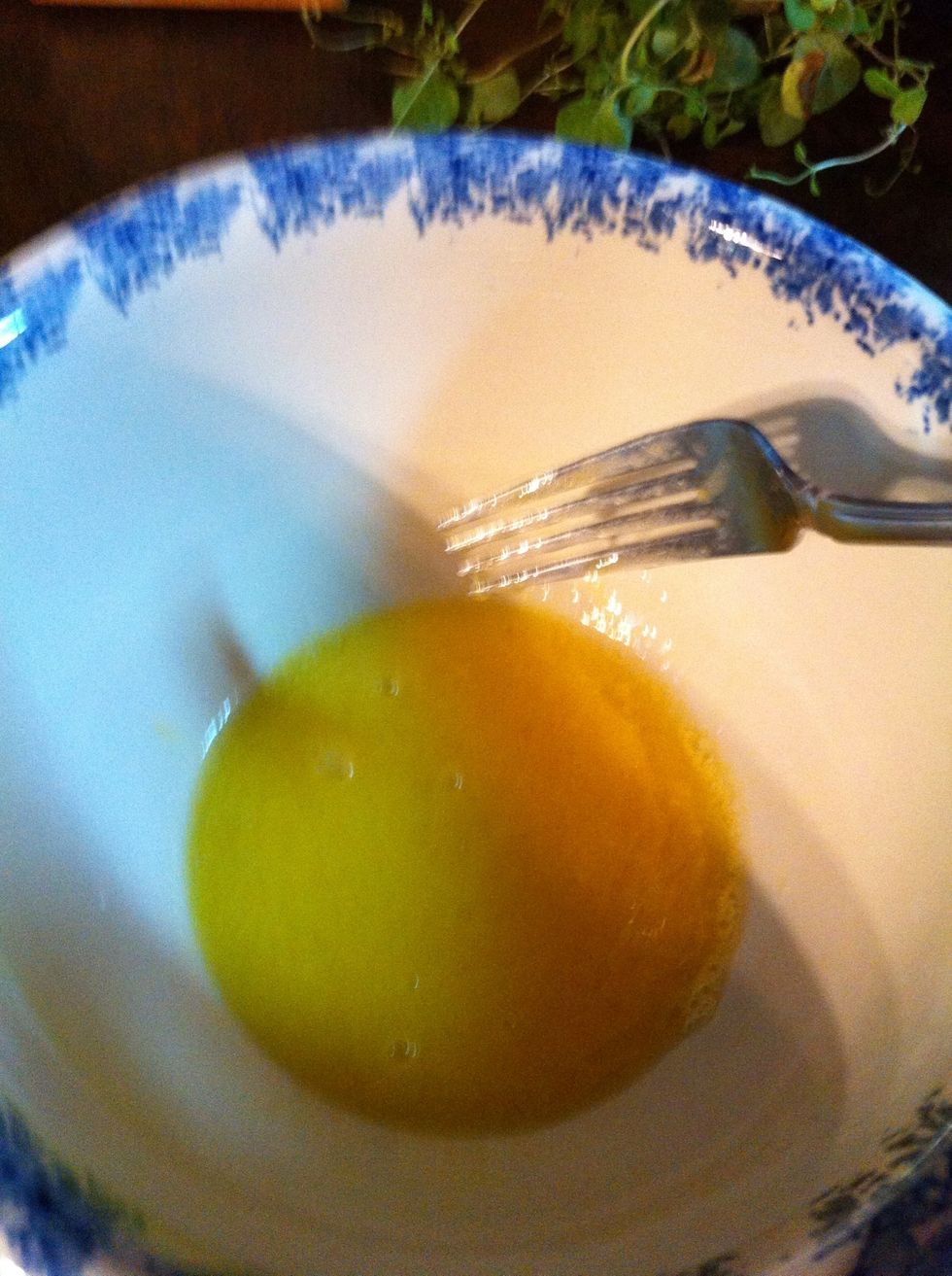 Mix well with the egg.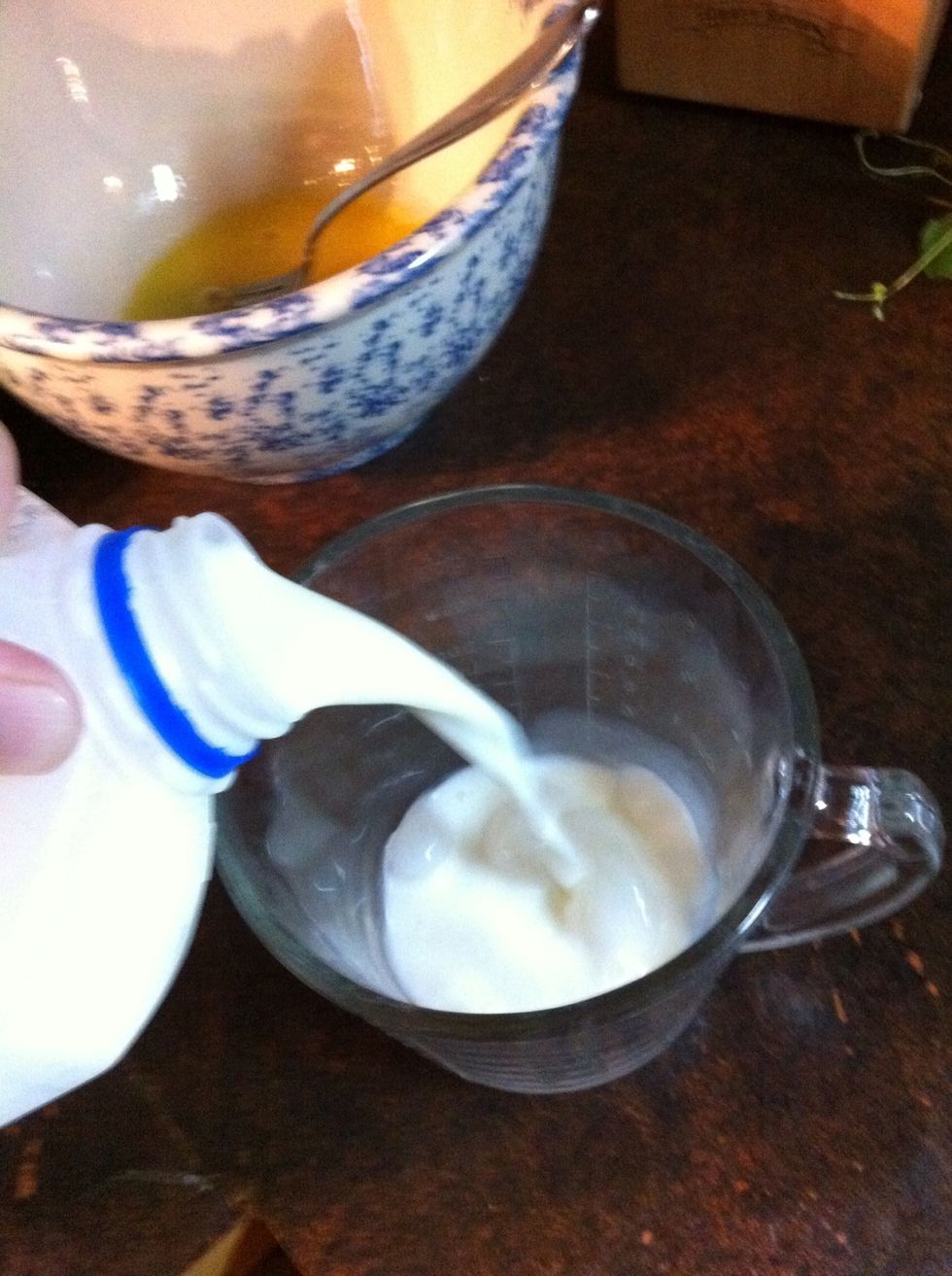 Measure out 1 1/3 cup milk product. May use milk (any percent), evaporated milk, cream, or buttermilk.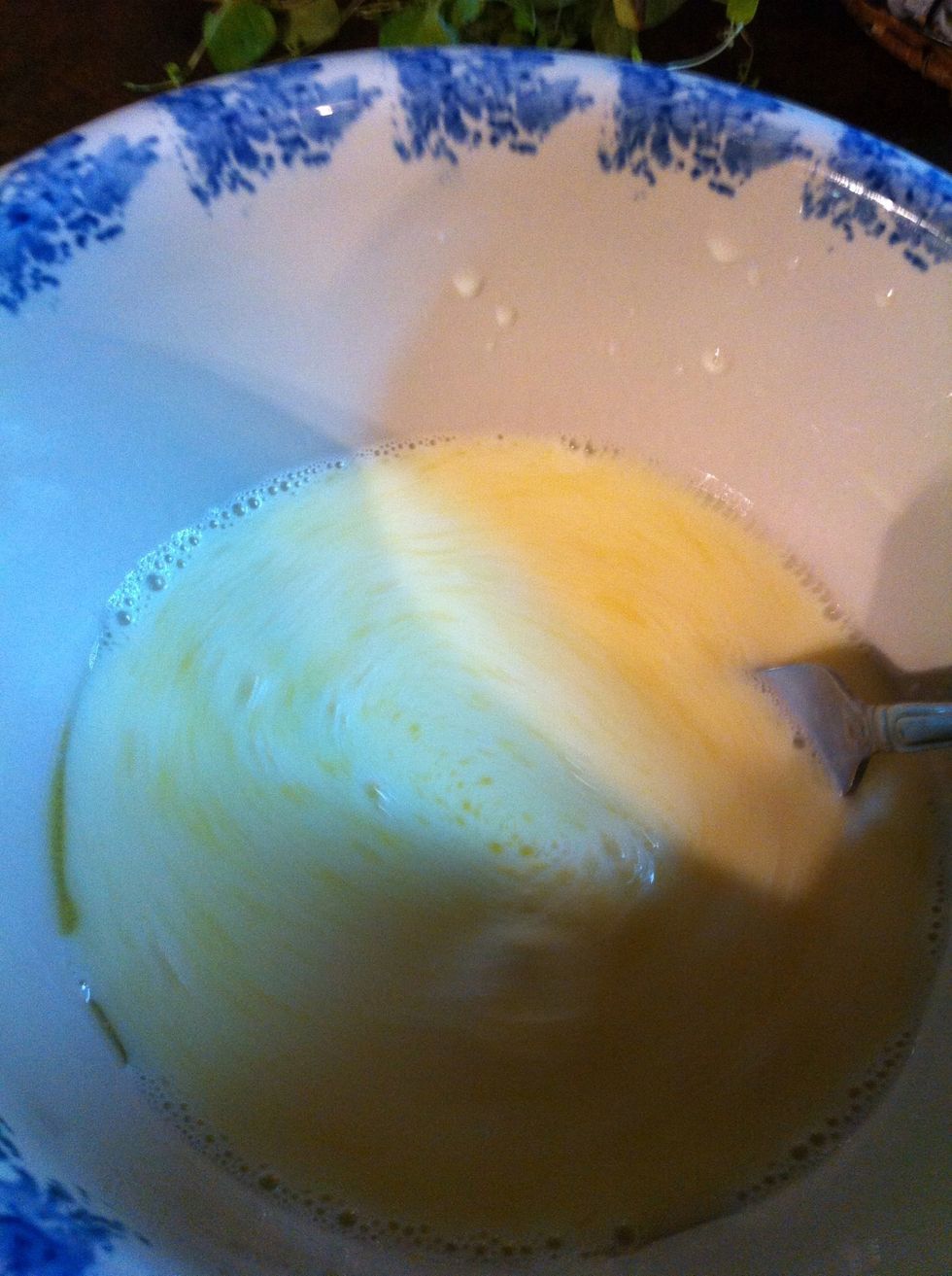 Mix well with the egg and oil.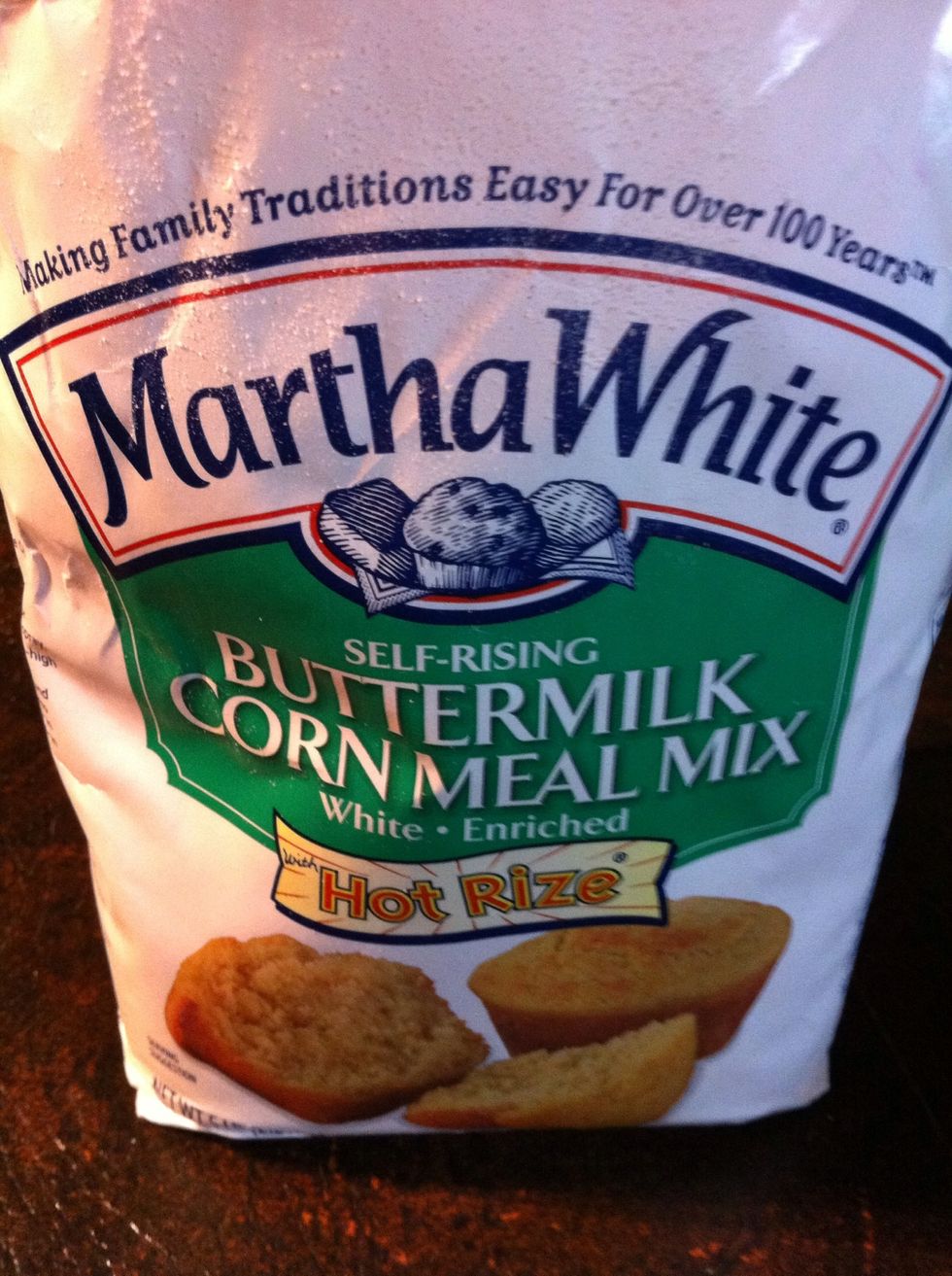 Need 2 cups of self rising cornmeal. If yours is not self rising, you'll need.. 2 cups cornmeal, 2 Tablespoons baking powder, 1 teaspoon of salt.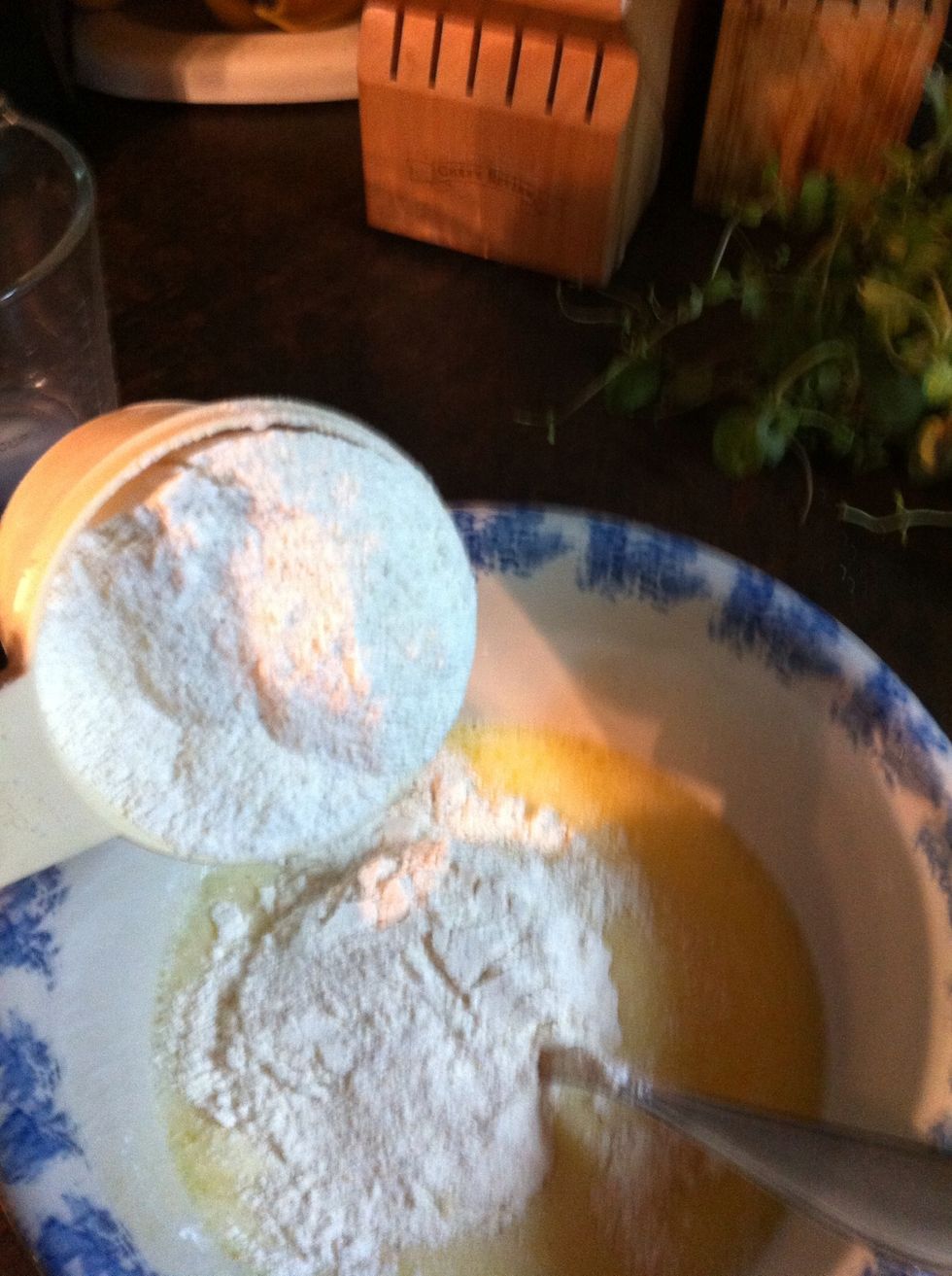 Just dump that all in the egg mix.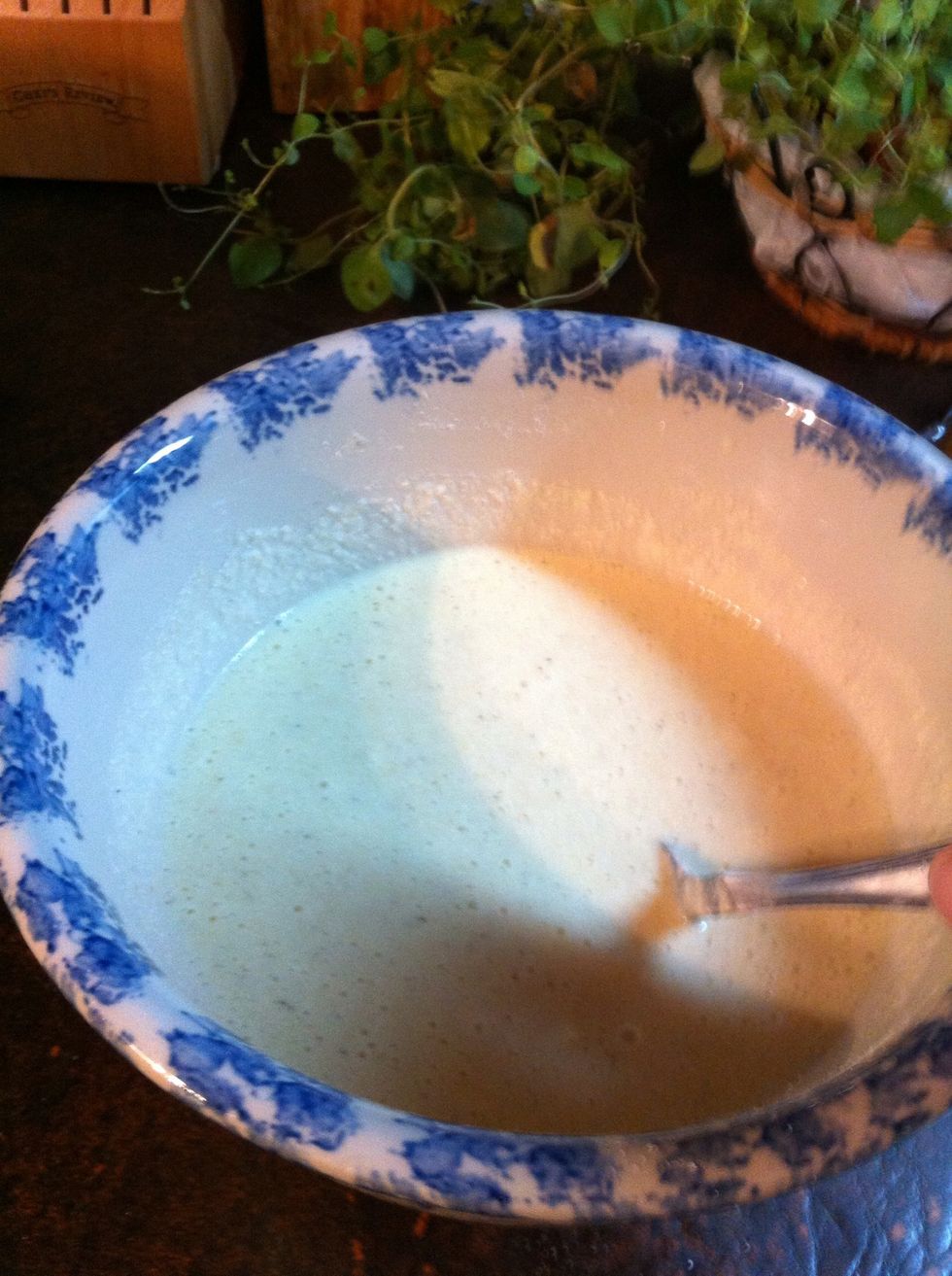 Mix out all the lumps.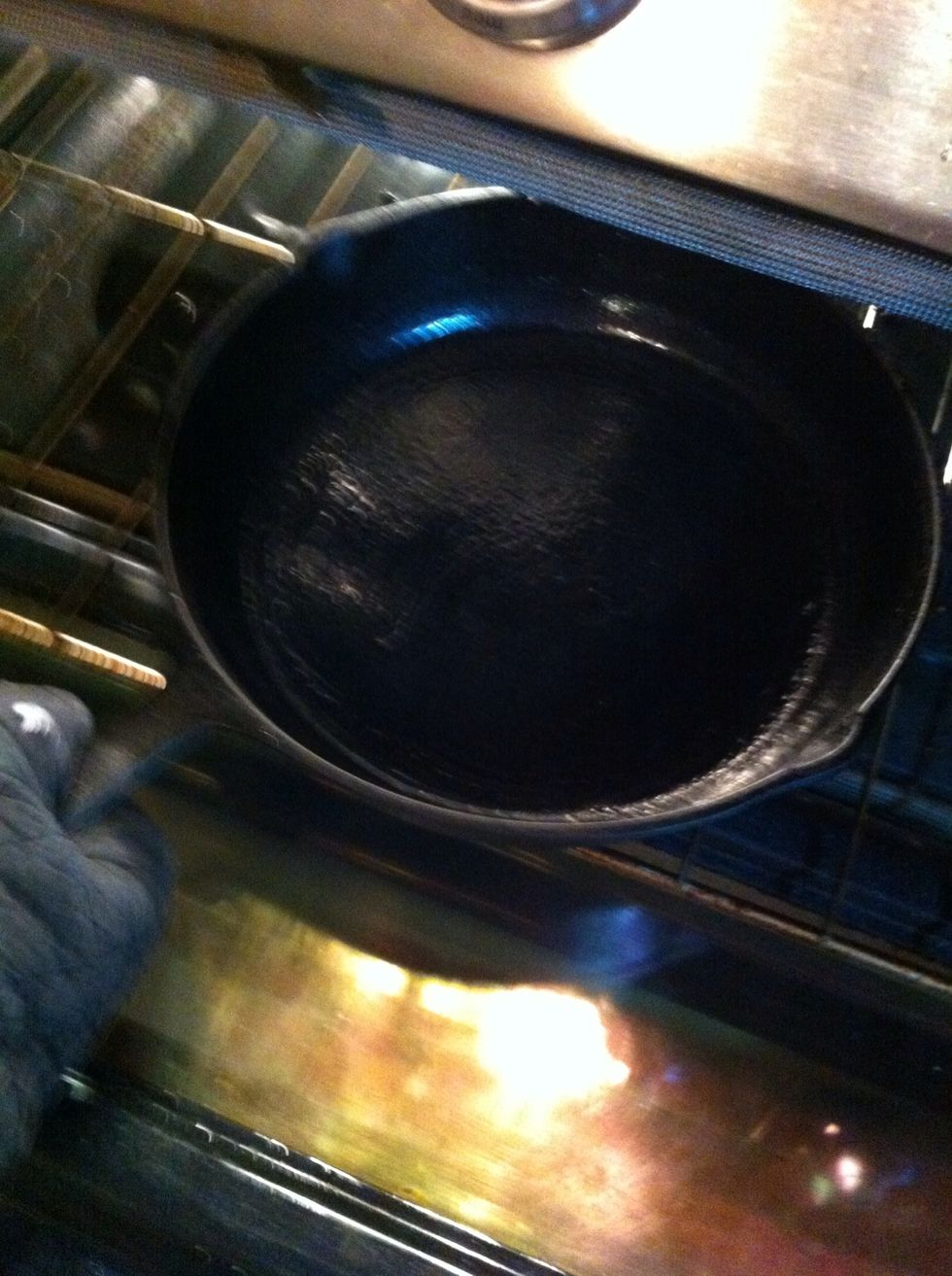 Pull out heated skillet.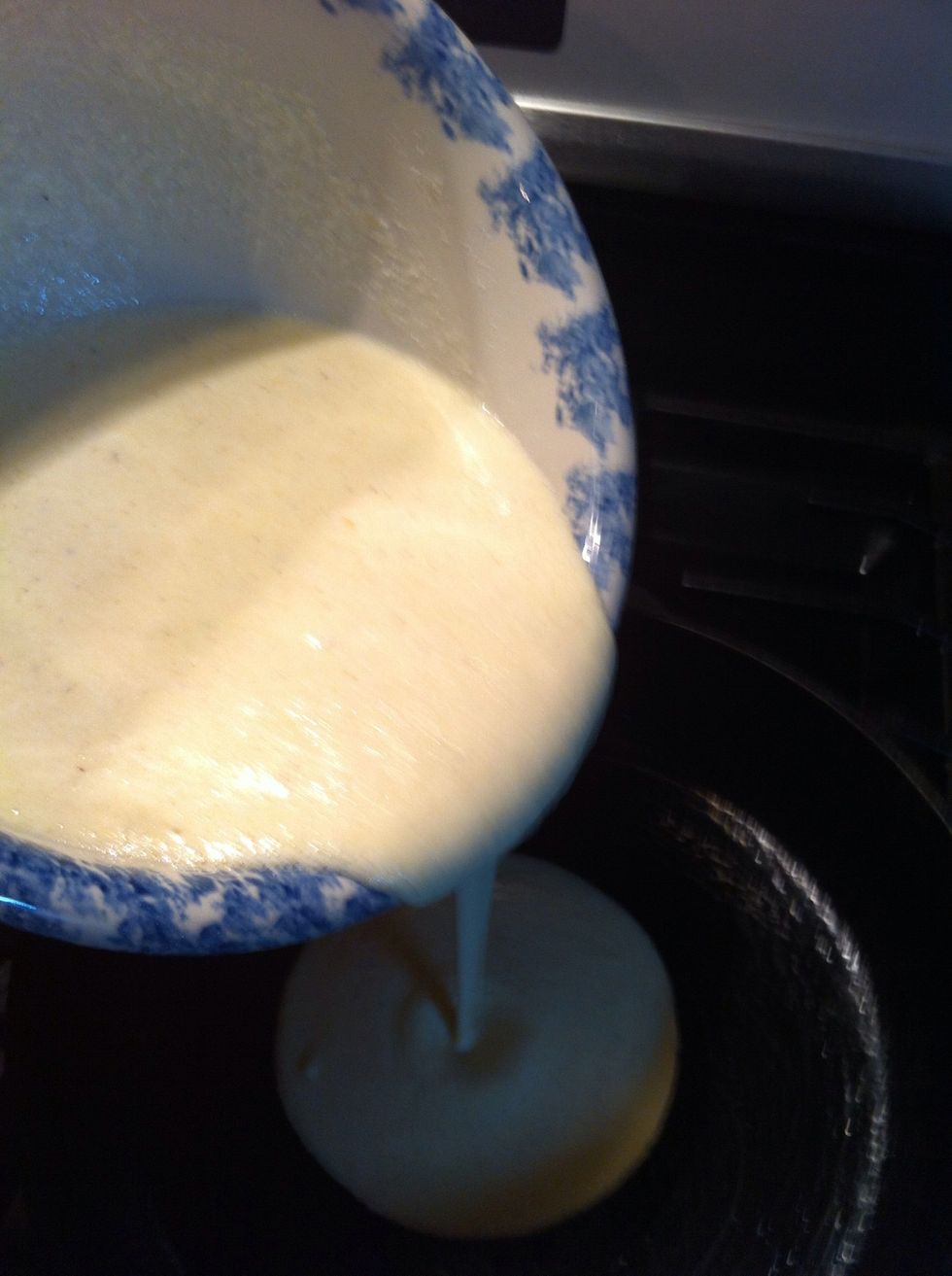 Pour in the mixture.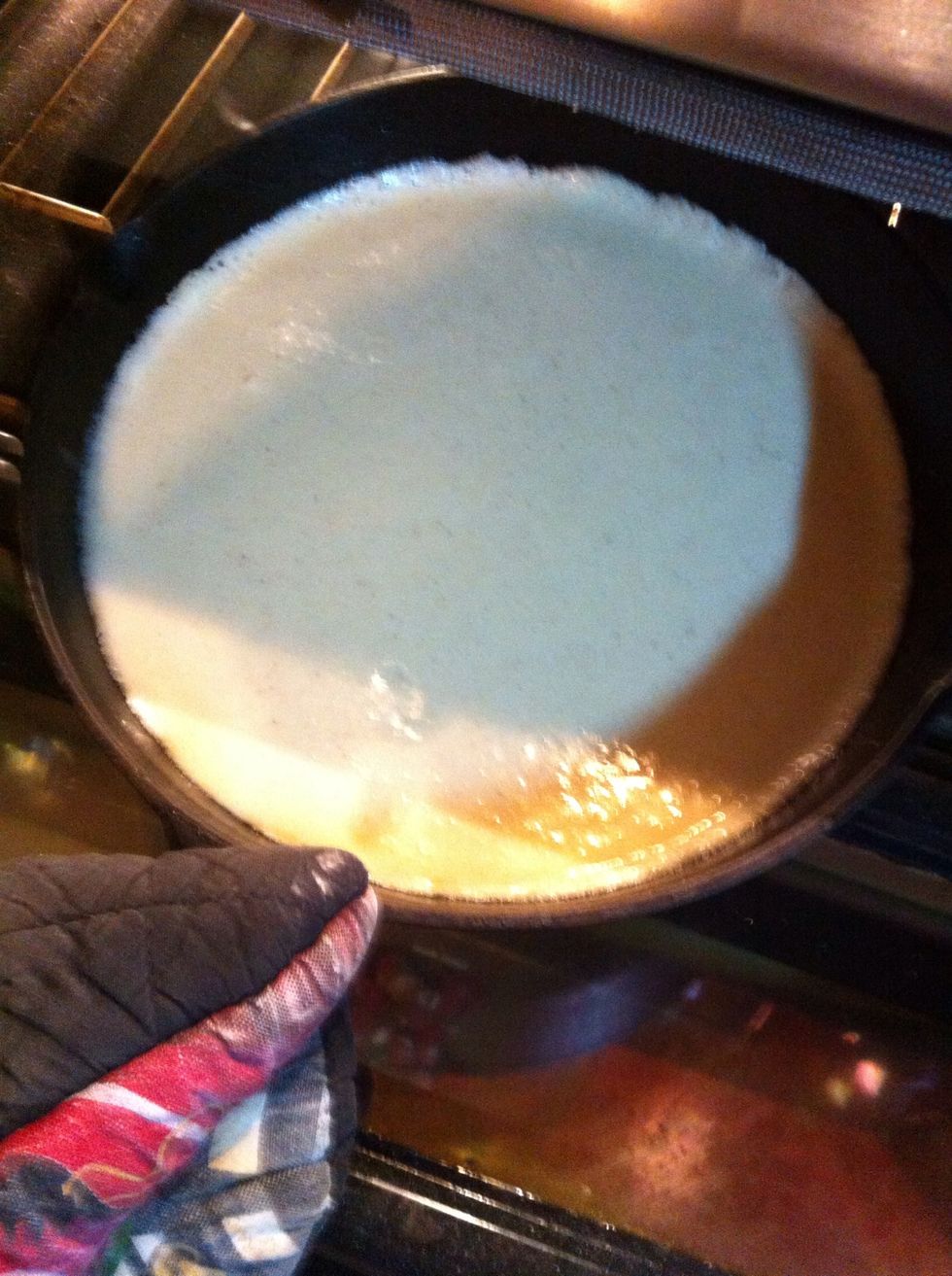 Shake pan back and forth to get out air bubbles. Put back in oven for 20-25 min depending on your oven.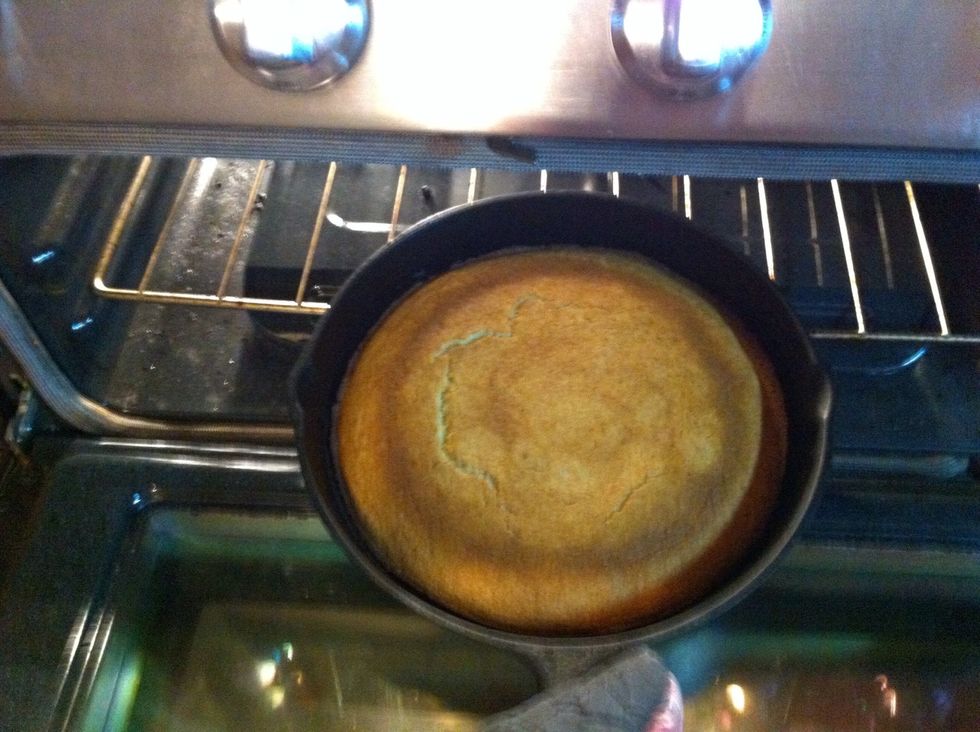 Bake till golden brown.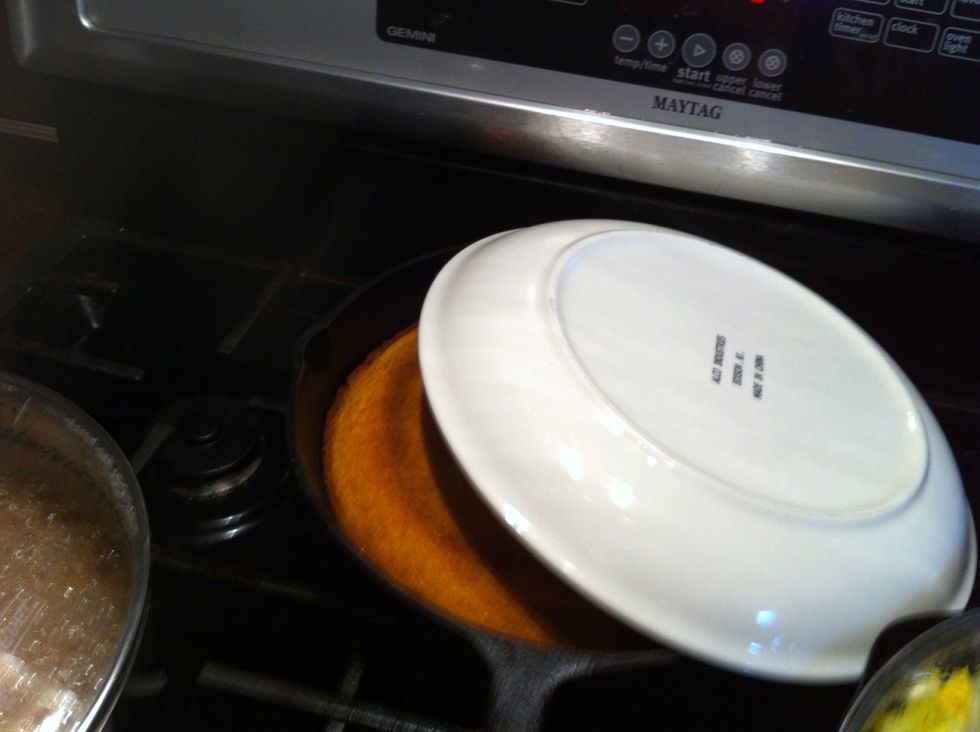 How to get it out? Take plate, turn upside down, place over skillet.
With one hand on the handle....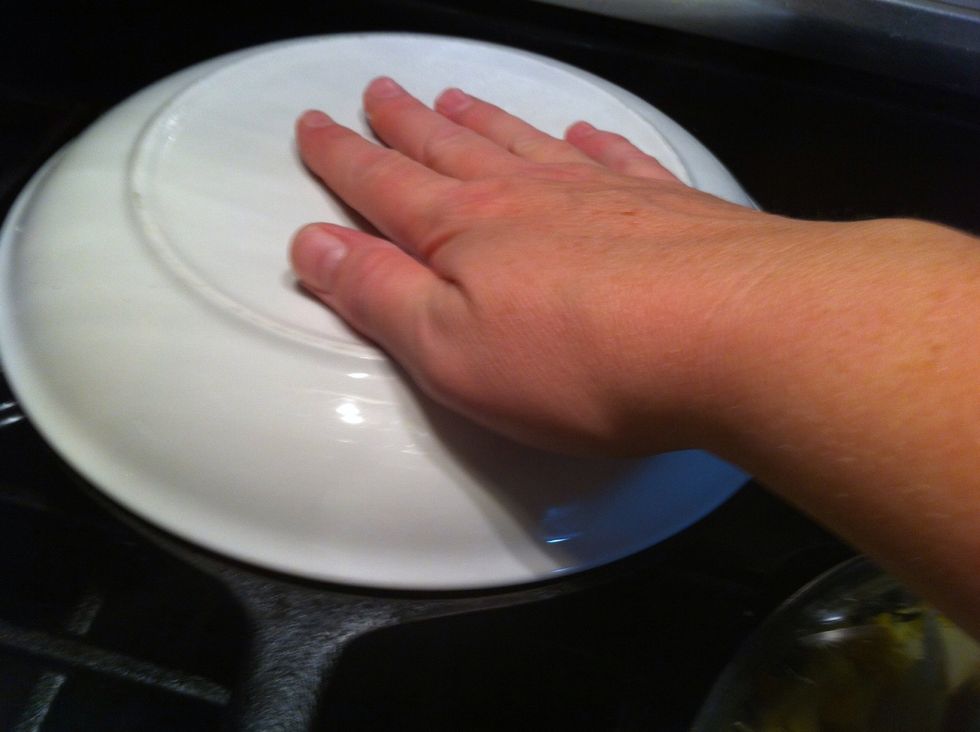 ...and one hand on the plate.. Flip over onto the plate.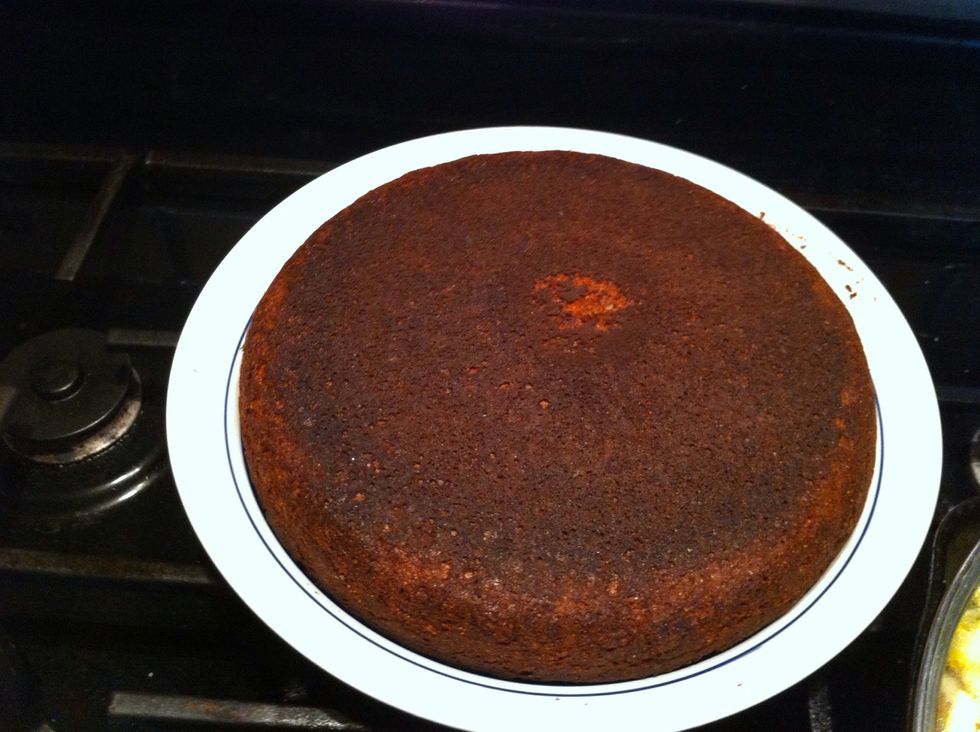 It just flips right out because we prepared the skillet.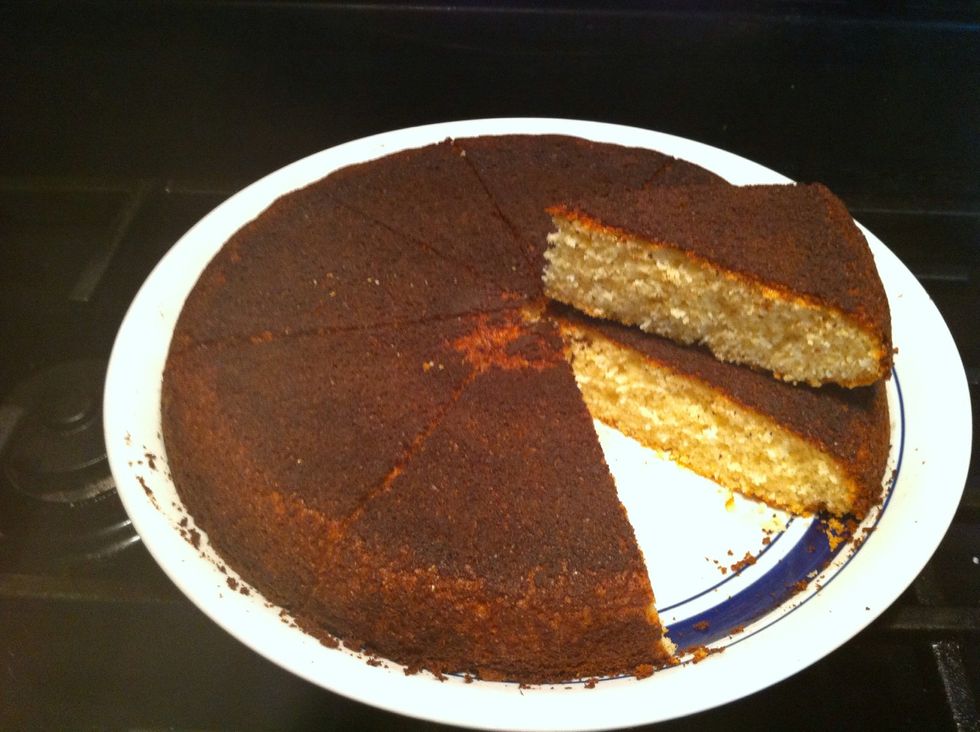 Cut like a pie.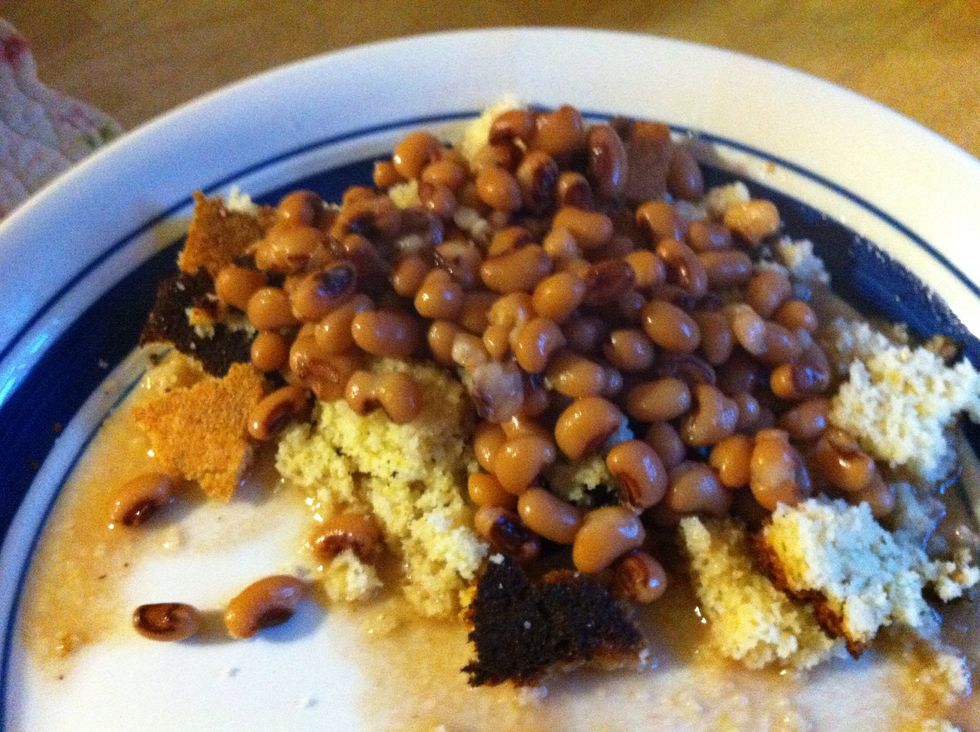 May serve crumbled under black-eyed peas. Yum!
1/4tsp Solid fat
1.0 Egg
1/4c Liquid fat
1/3c Milk Product
2.0c Self Rising Corn Meal
Lucy Hudnall
If you can't explain it to a 6 year old, you don't understand it yourself. -Albert Einstein