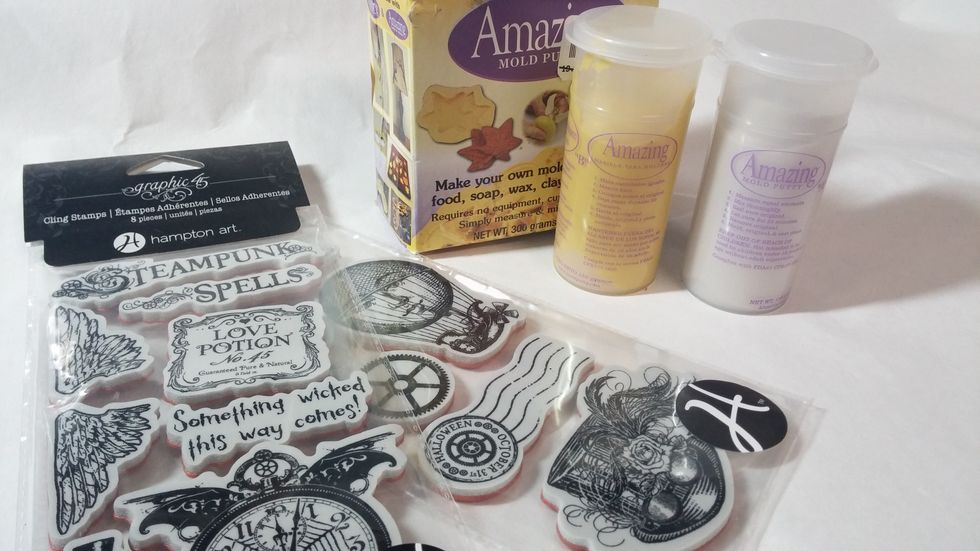 Choose the stamps that you want to mold. I used Graphic 45's Steampunk Spells Stamps. Simpler designs work better for this technique.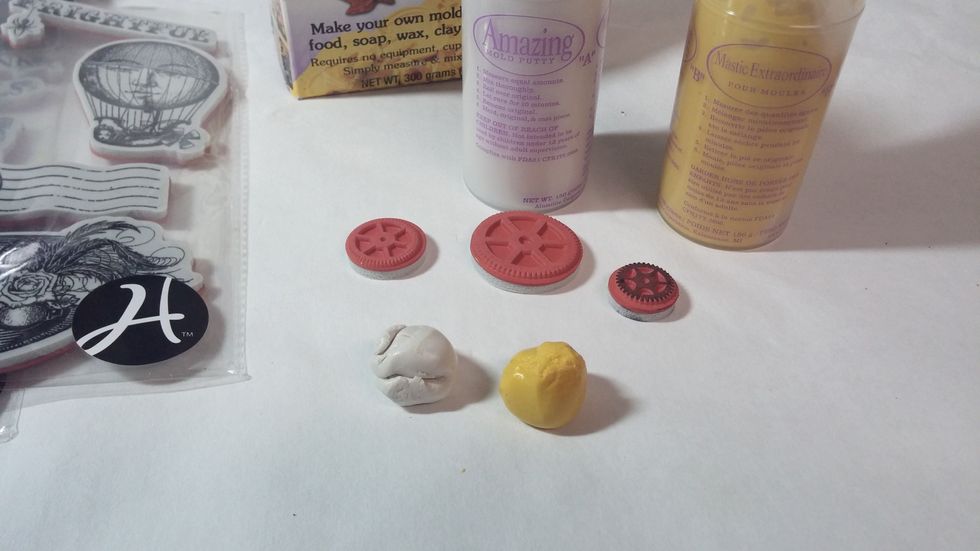 Follow the directions for the Amazing Mold Putty. Take two small balls from each container approximately the same size.
Knead the two balls of putty together until the color is uniform, approximately one minute.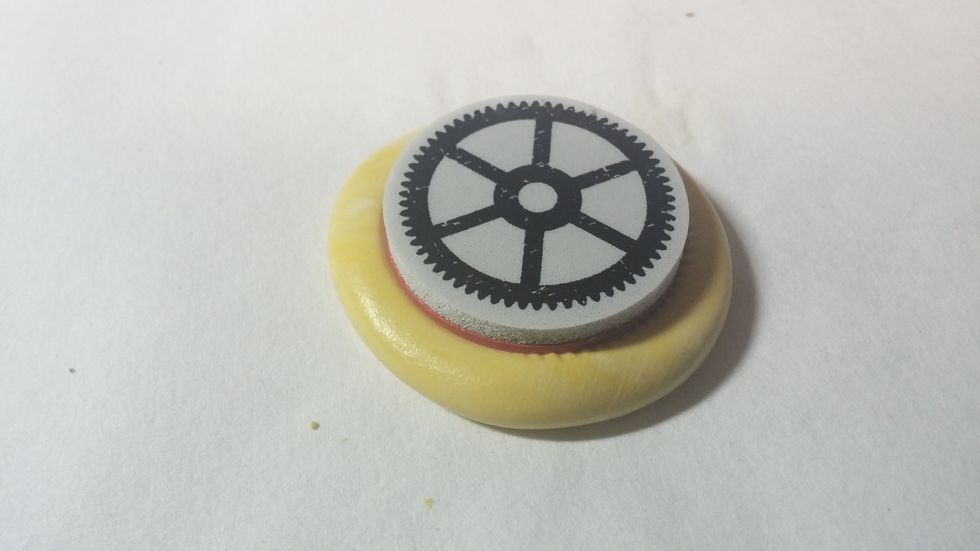 Gently press your stamp into the putty.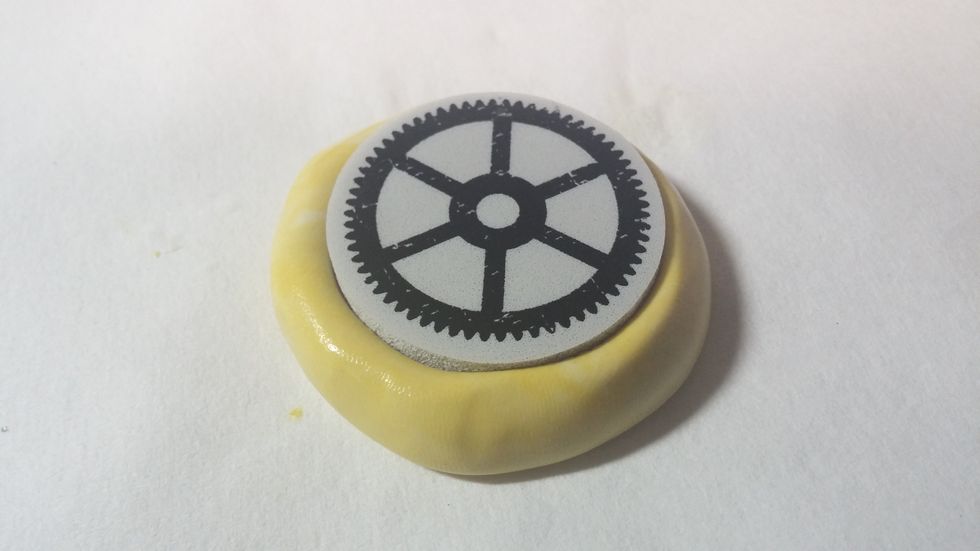 Push up the edges to be sure that you have a good depth to your mold.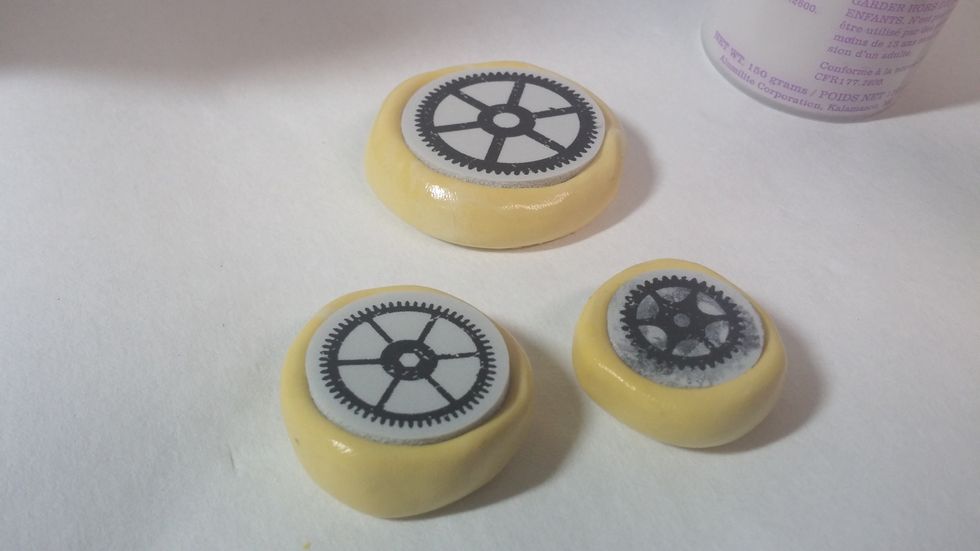 P.S. You can also use found object for this process, not just stamps!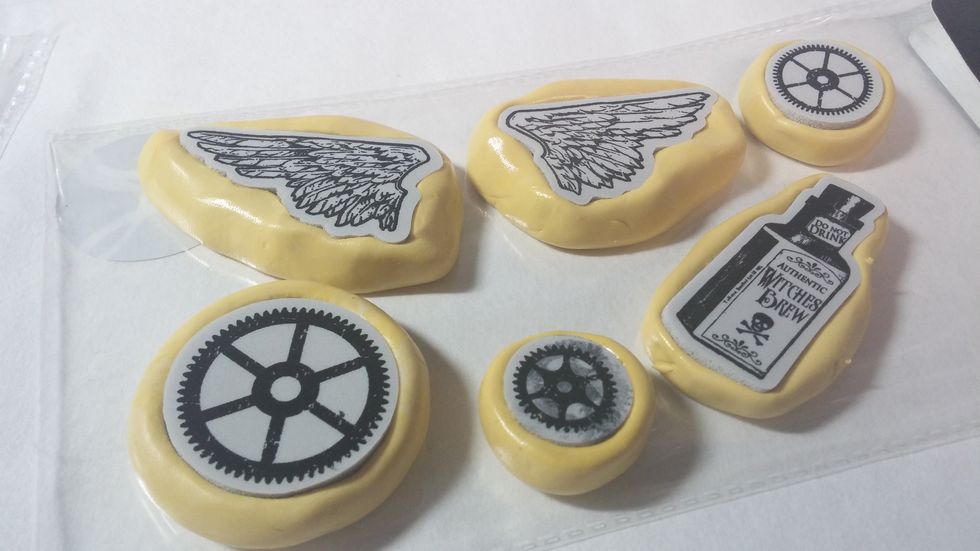 Here you can see the group of images that I molded.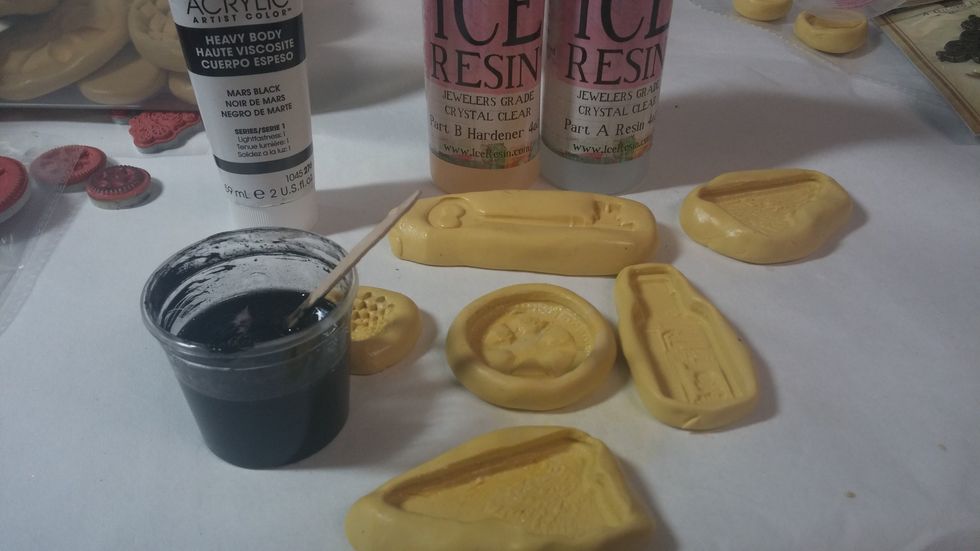 I chose to make one batch of resin forms with my molds. I simply followed directions for the resin, and I added some black acrylic paint to colorize the medium.
Carefully pour the resin into the molds.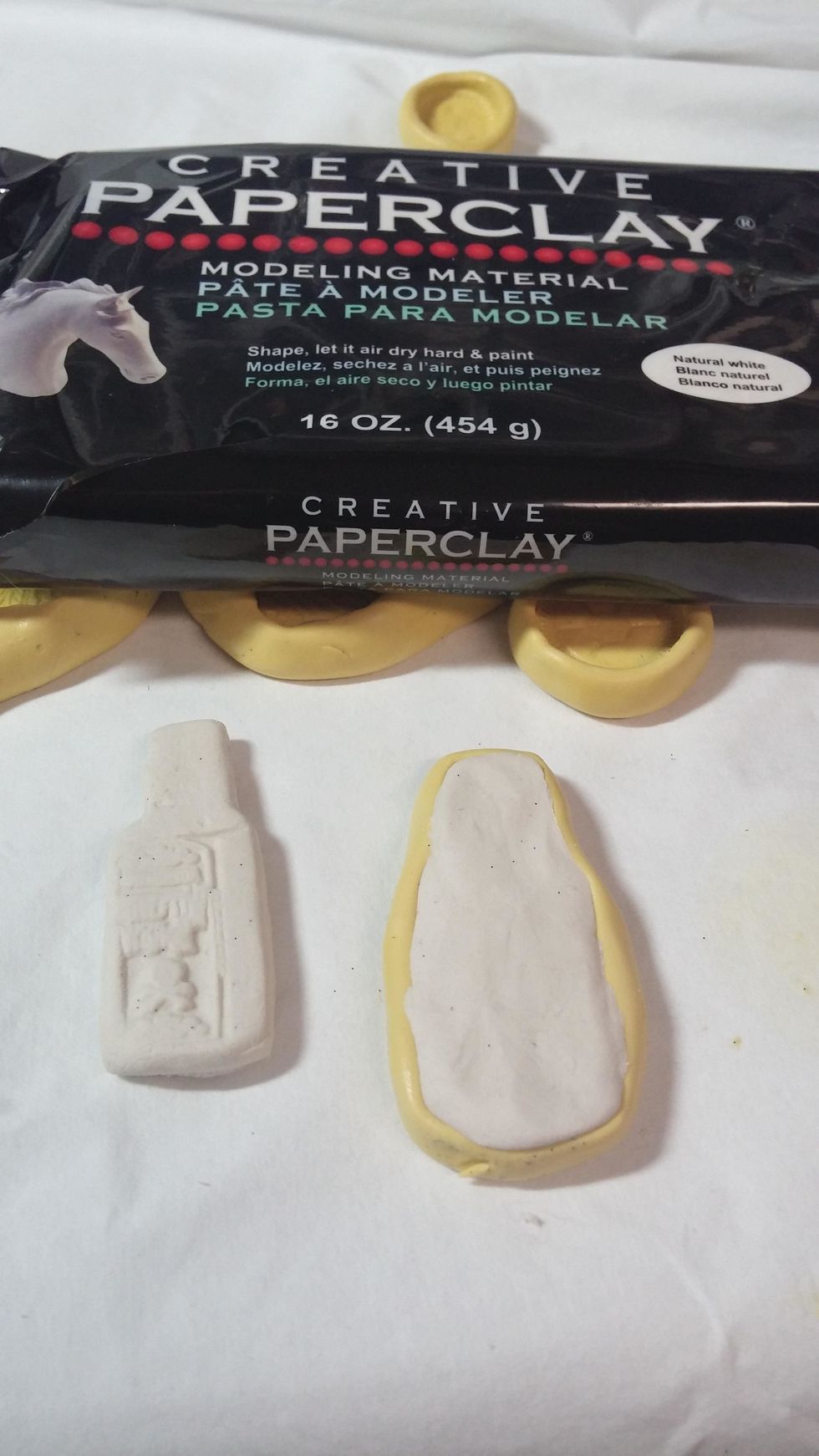 You can also use paperclay in your molds. This works very well too! Be careful though, if you choose to use stamps with text your words will be backwards.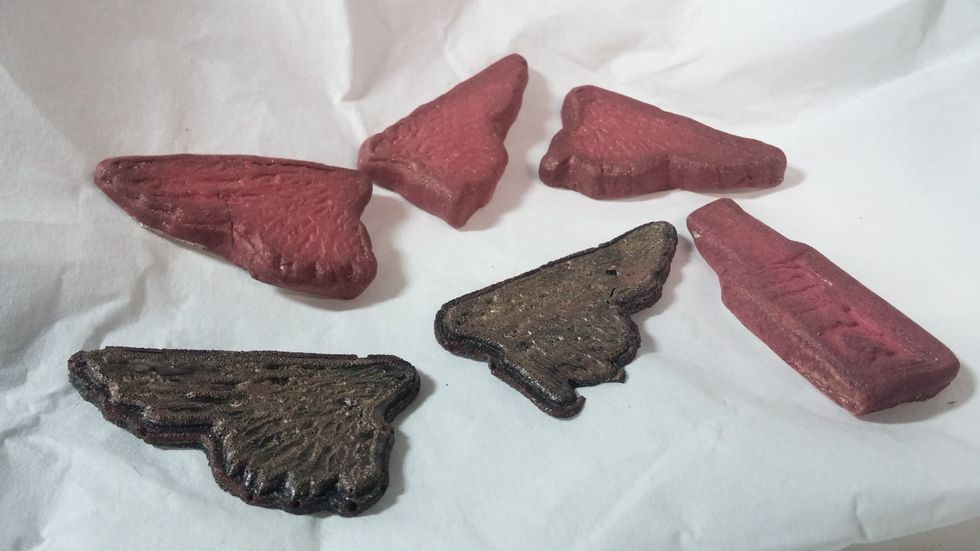 Color your molds with various mediums. I used ink, gilders paste and perfect pearls. You can sand the edges of the paperclay and trim the edges of the resin if needed.
Colorize your molded pieces and use as embellishments in your projects. I used layers of ink, perfect pearls and gilders paste on this set of wings made of paperclay.
Rubber Stamps
Amazing Mold Putty
Paperclay
Distress Ink
Perfect Pearls
Distress Stain
Ice Resin
gilders paste