How to make mojito cupcakes with rum and mint
Recipe for 9 delicious cupcakes with rum and mint
14
Ingrediens needed for the batter
First step: Making the mixture of buttermilk and mint leaves. It looks strange and smells weird, but in the cupcake; it is just perfect!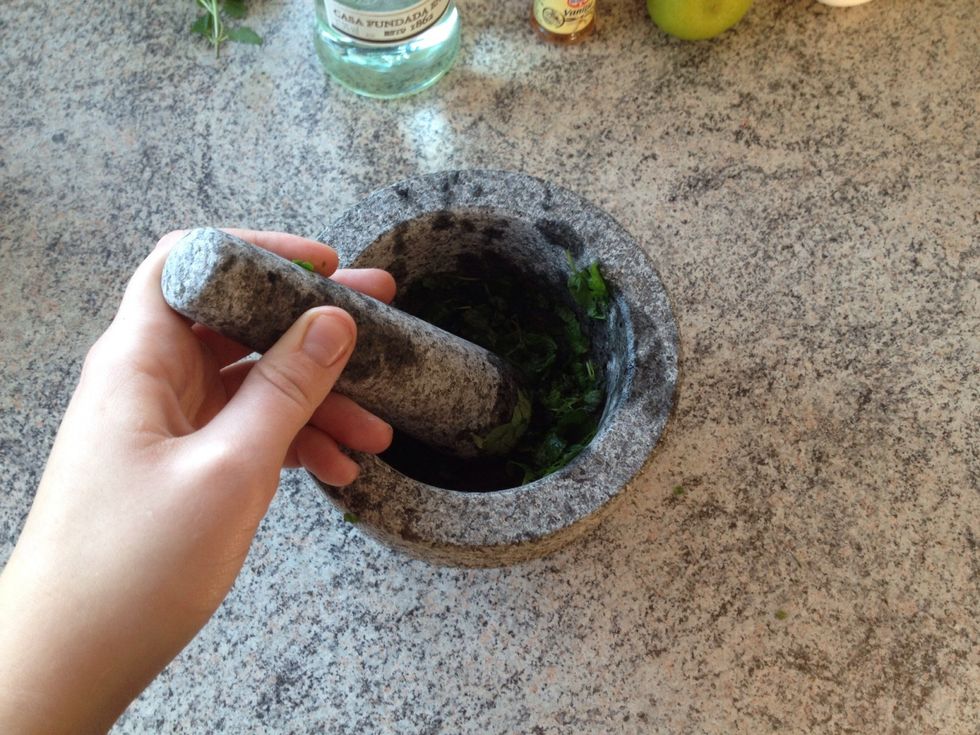 Add the mint leaves to a mortar and bruise them for a bit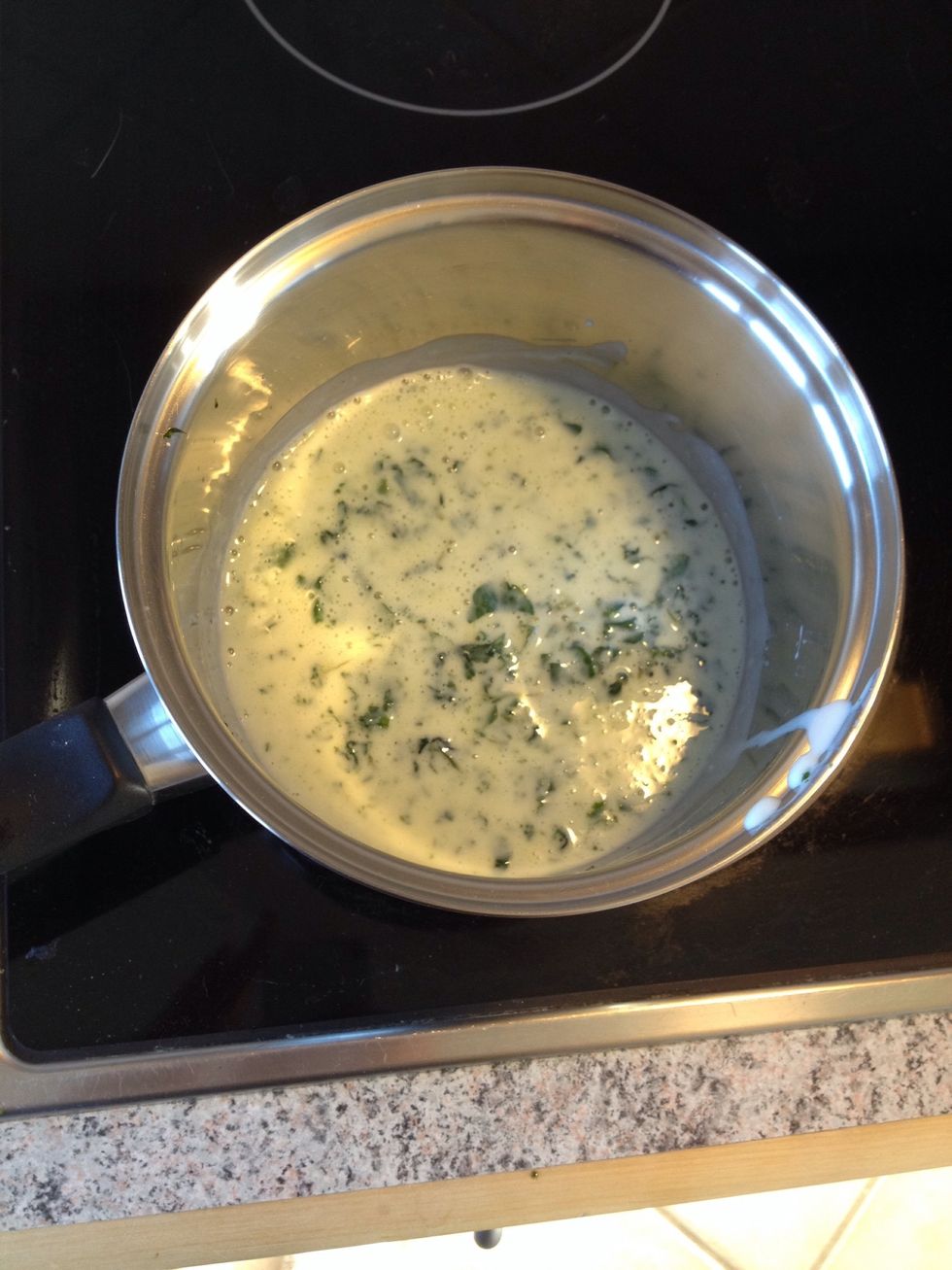 Add the buttermilk and the mint leaves to a small pan and warm until just starting to steam. Then remove from the heat and cover. Leave it like that for around 15 minutes
This is the buttermilk and mint leaves after around 15 minutes
After around 15 minutes; strain the milk into a bowl using a fine mesh sieve. The milk may appear clumpy, but it will come back together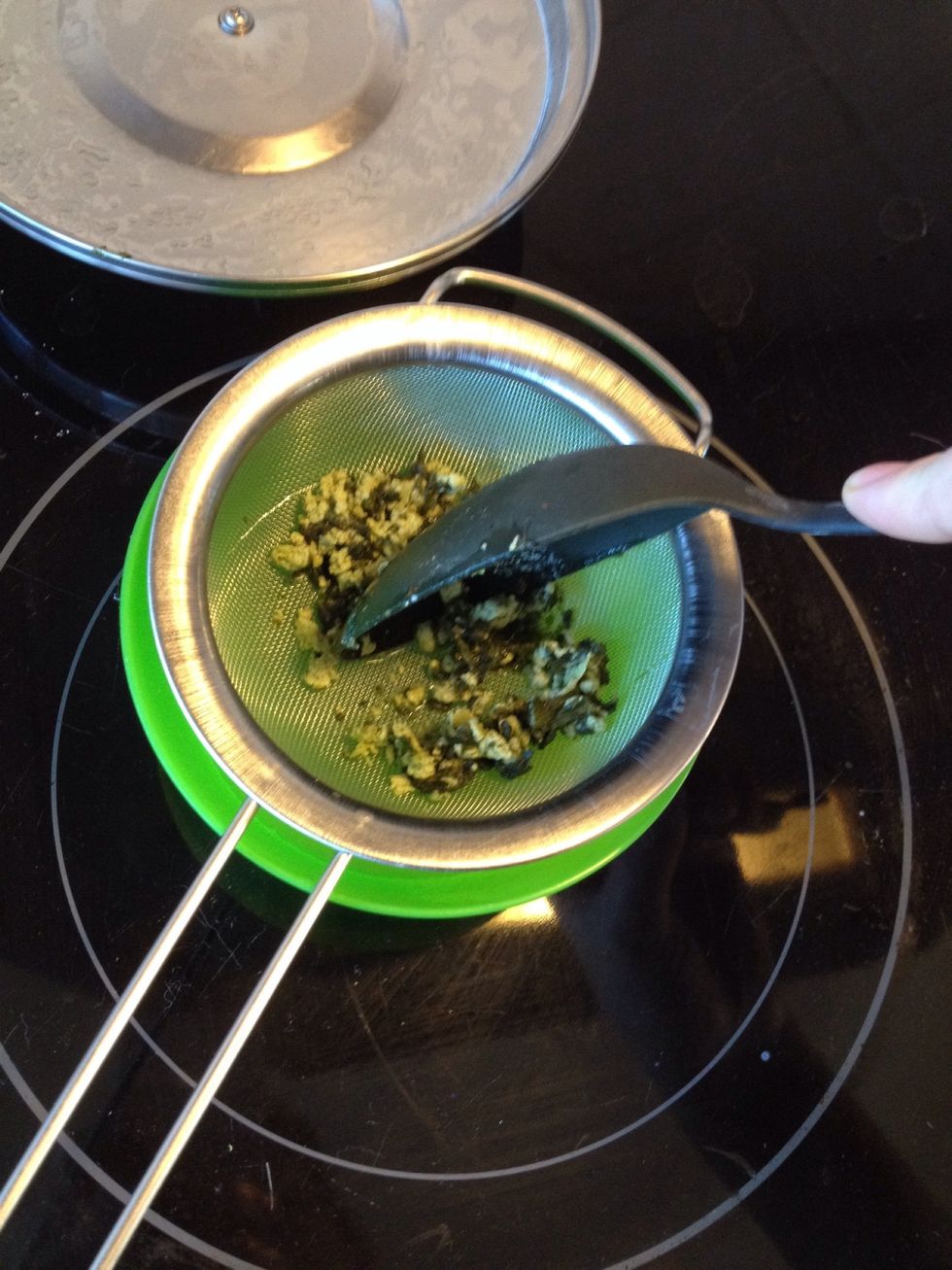 Press on any milk solids and mint leaves to extract all the liquid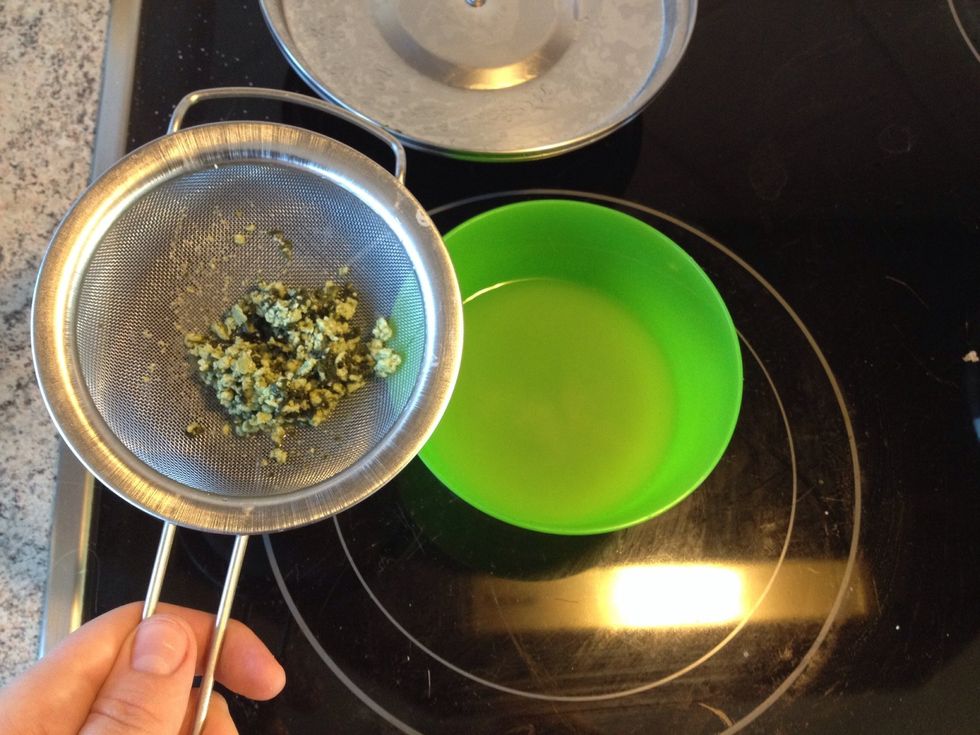 After straining: The clear liquid in the bowl and the clumps in the strainer
Now it is time to make the batter!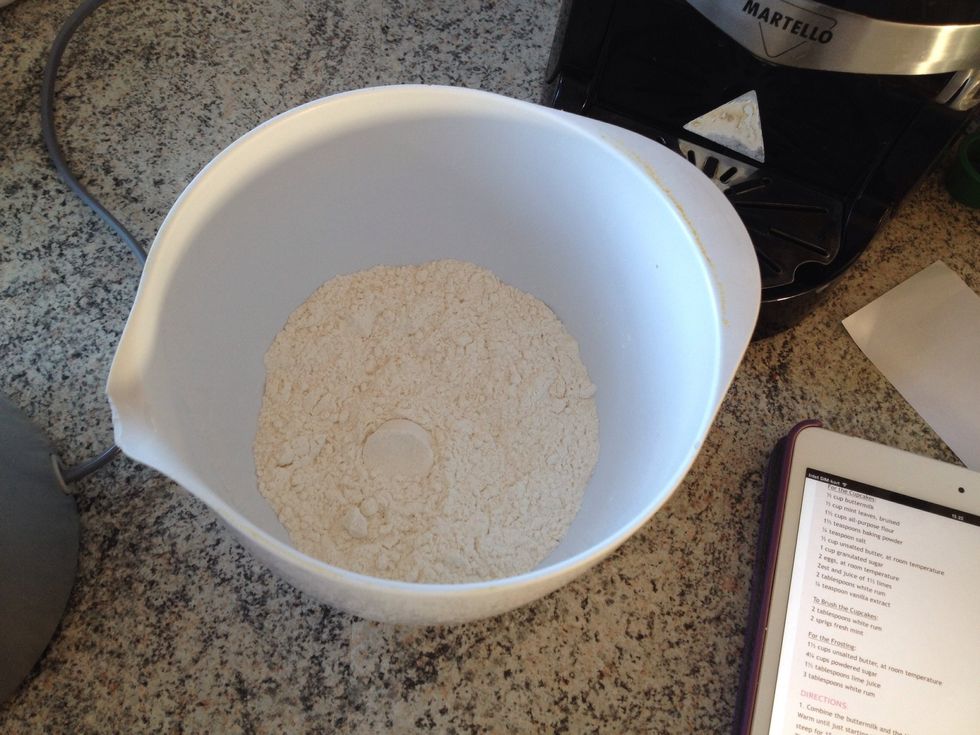 Mix flour and baking powder together in a separate bowl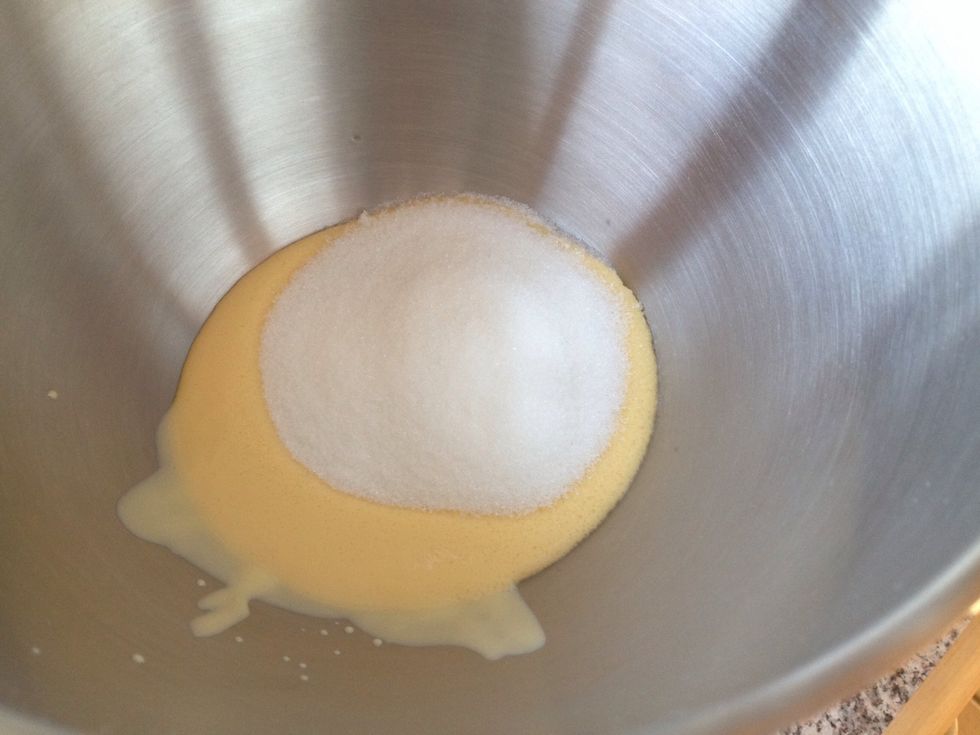 Add butter and sugar to a bowl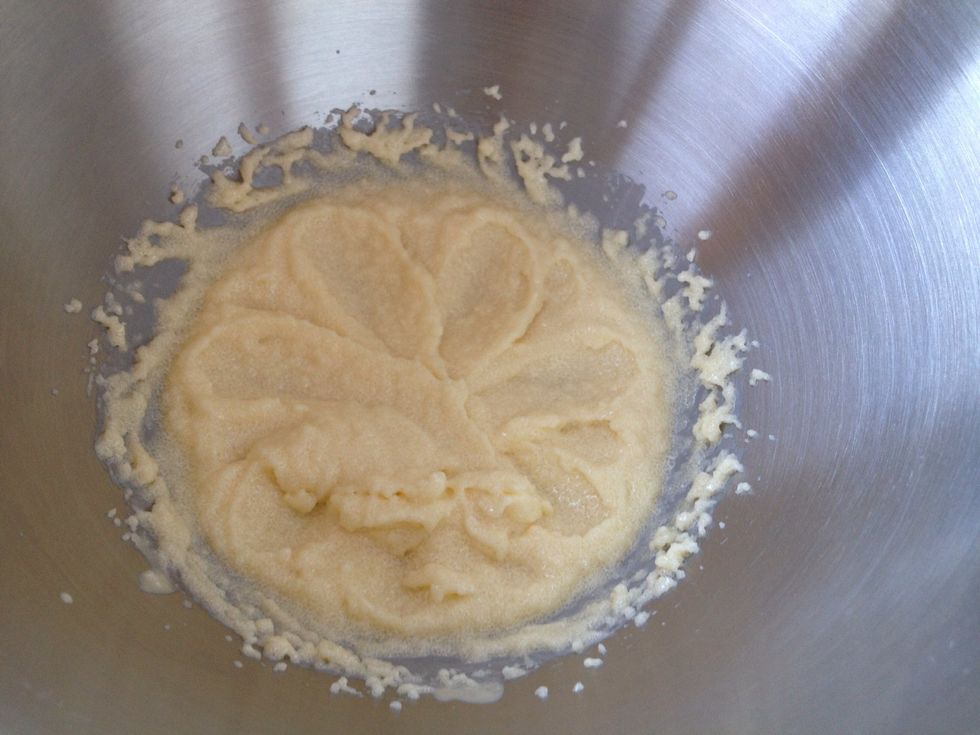 Beat together until light and fluffy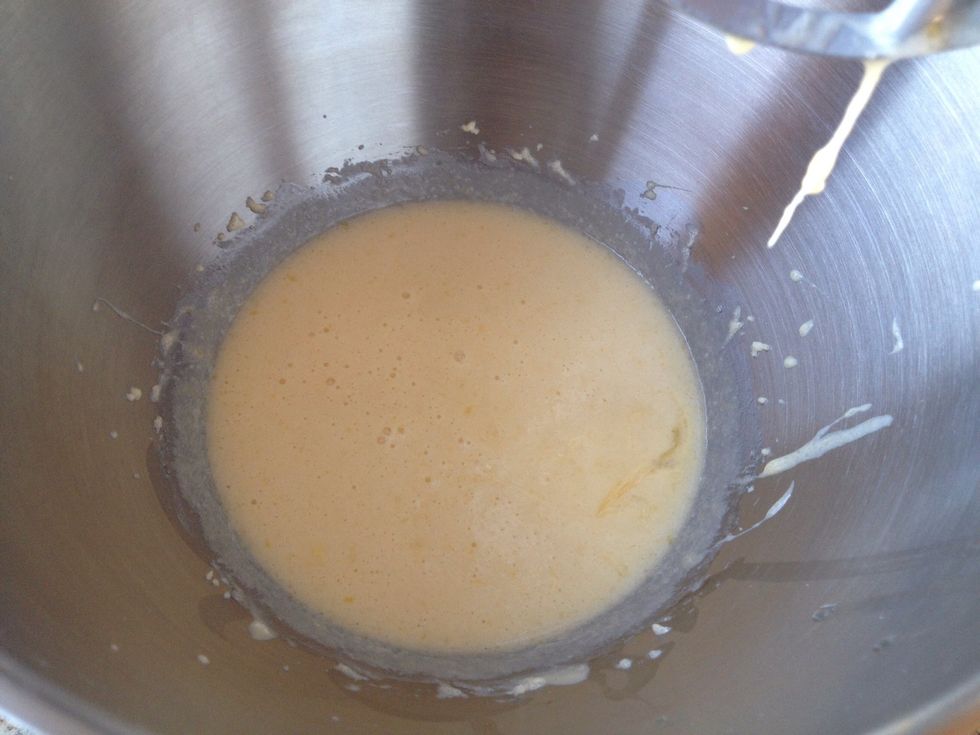 Add the egg and mix together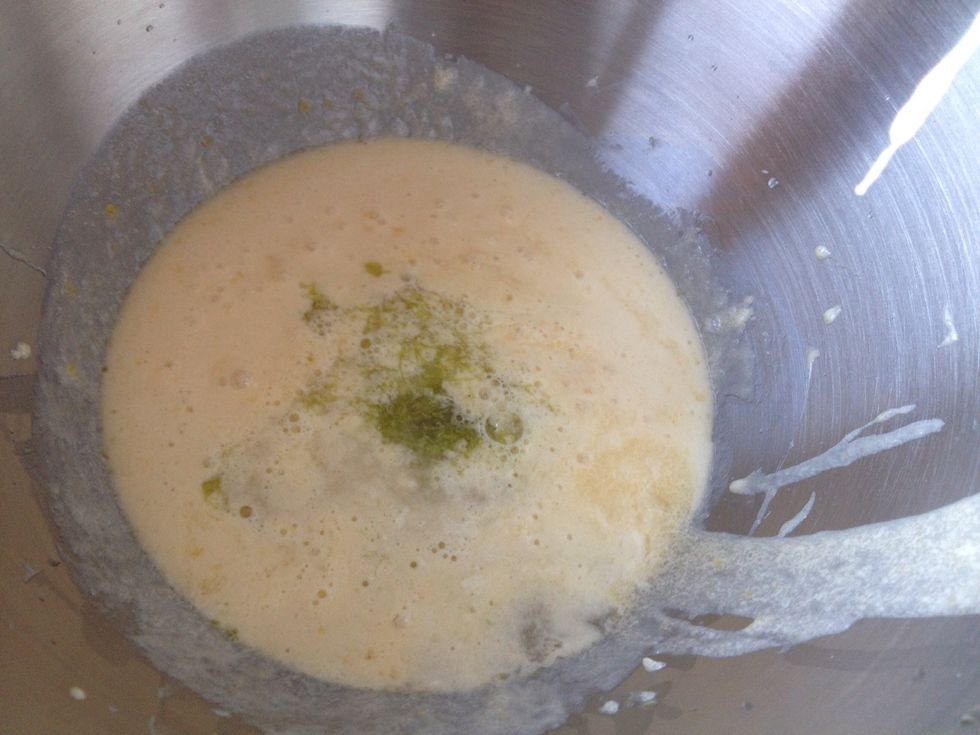 Add lime zest and juice, rum and a couple drops of vanilla extract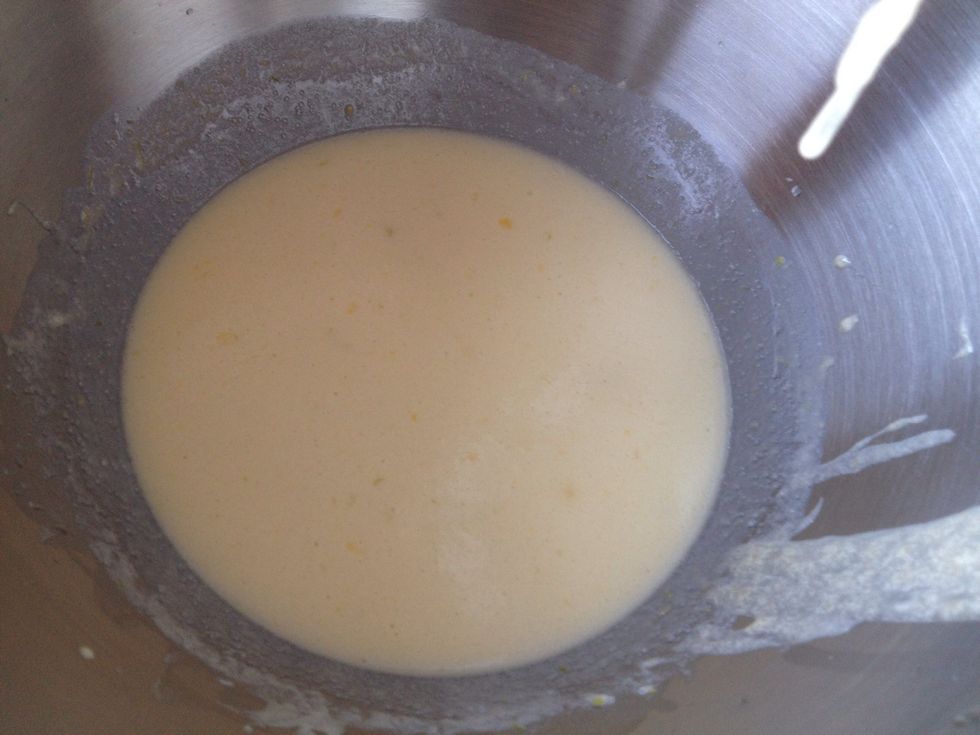 Mix it together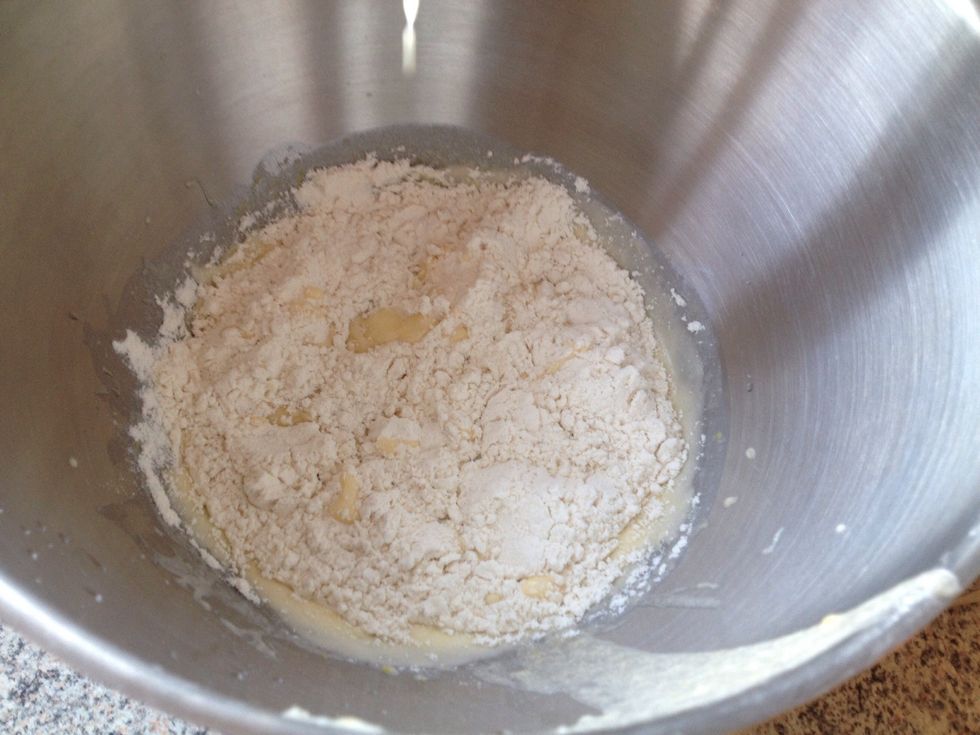 Add flour and buttermilk and mix it together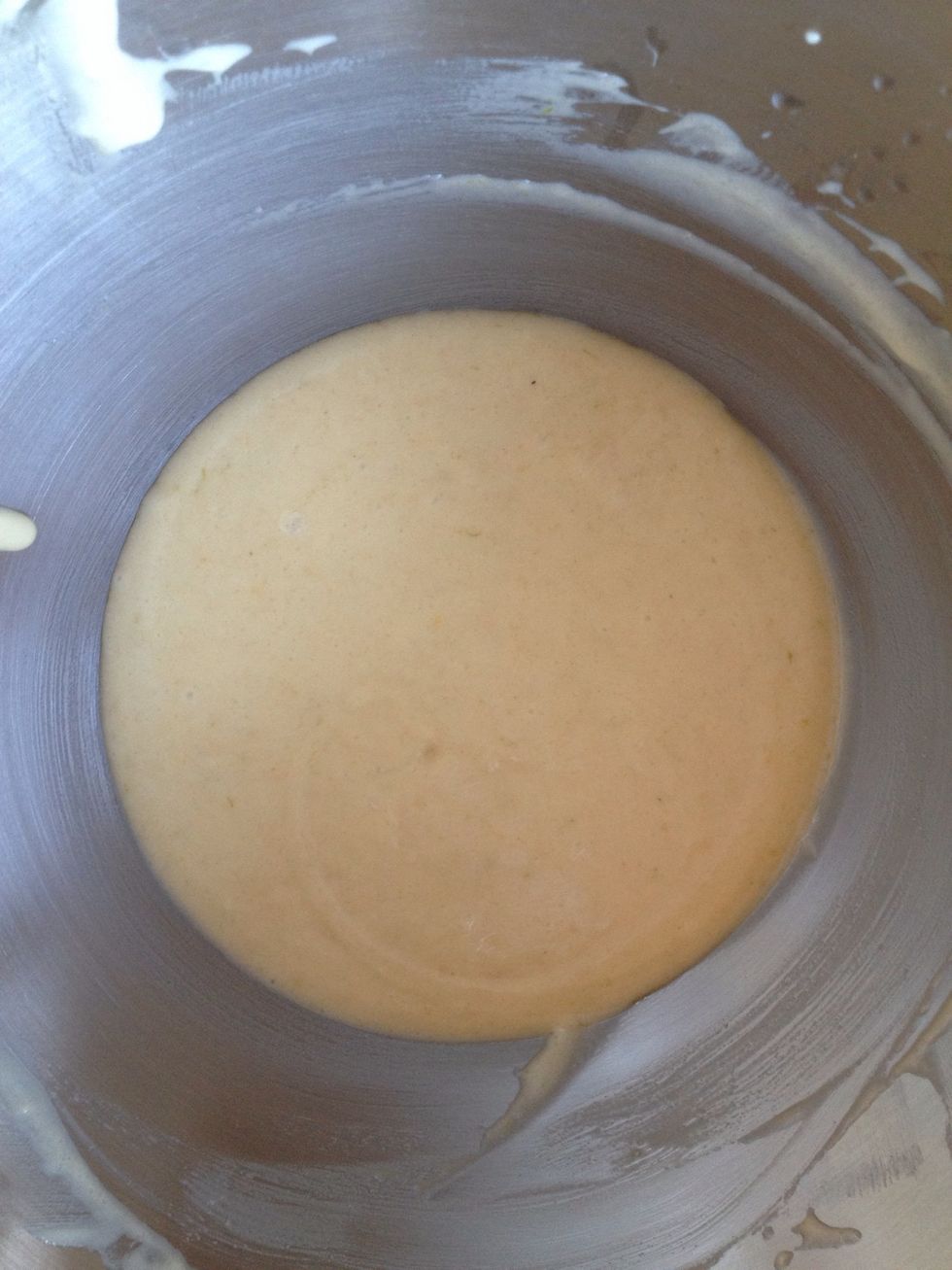 Until it looks like this
Line a standard muffin tin with paper liners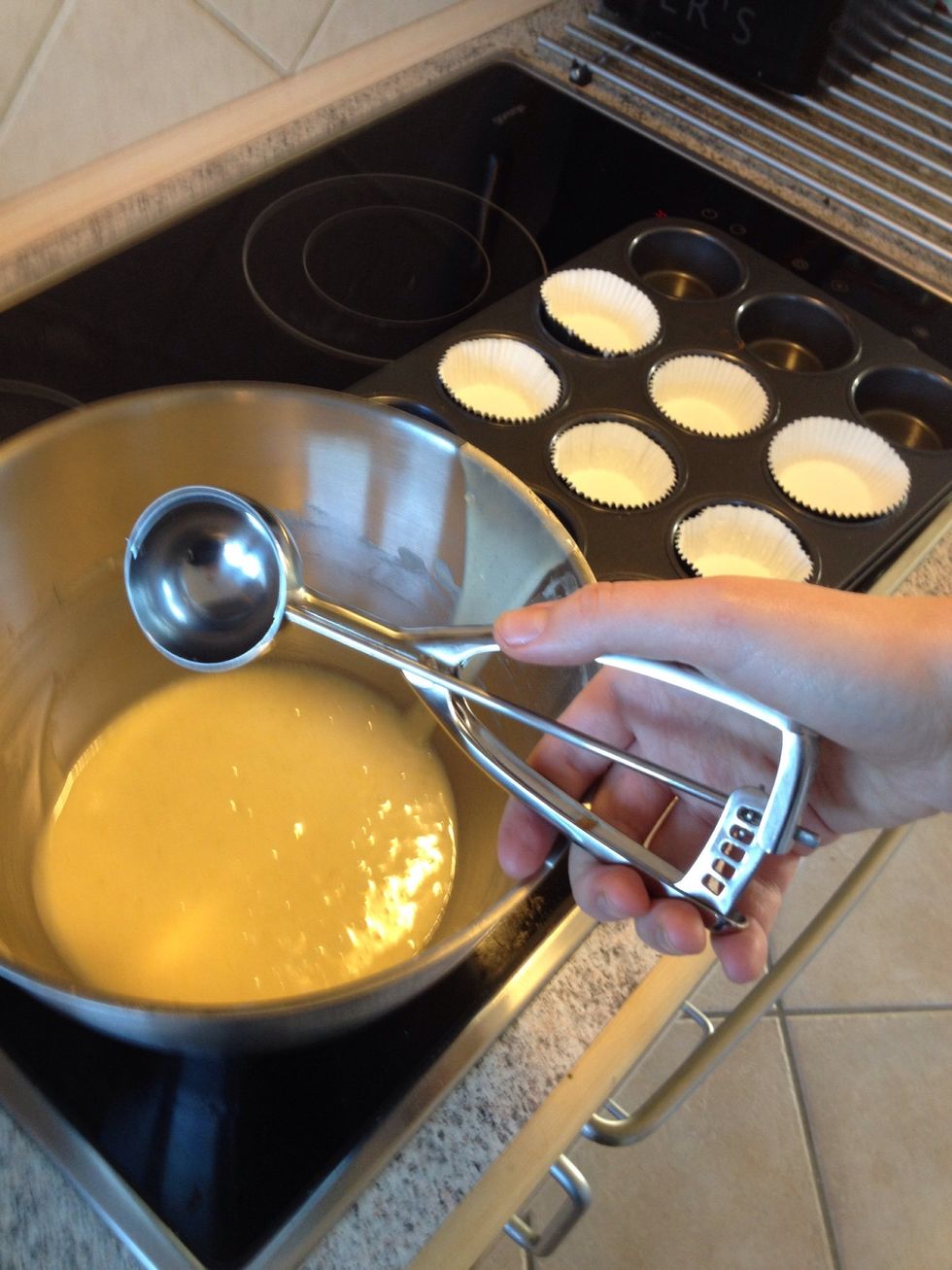 Add the batter to the muffin tin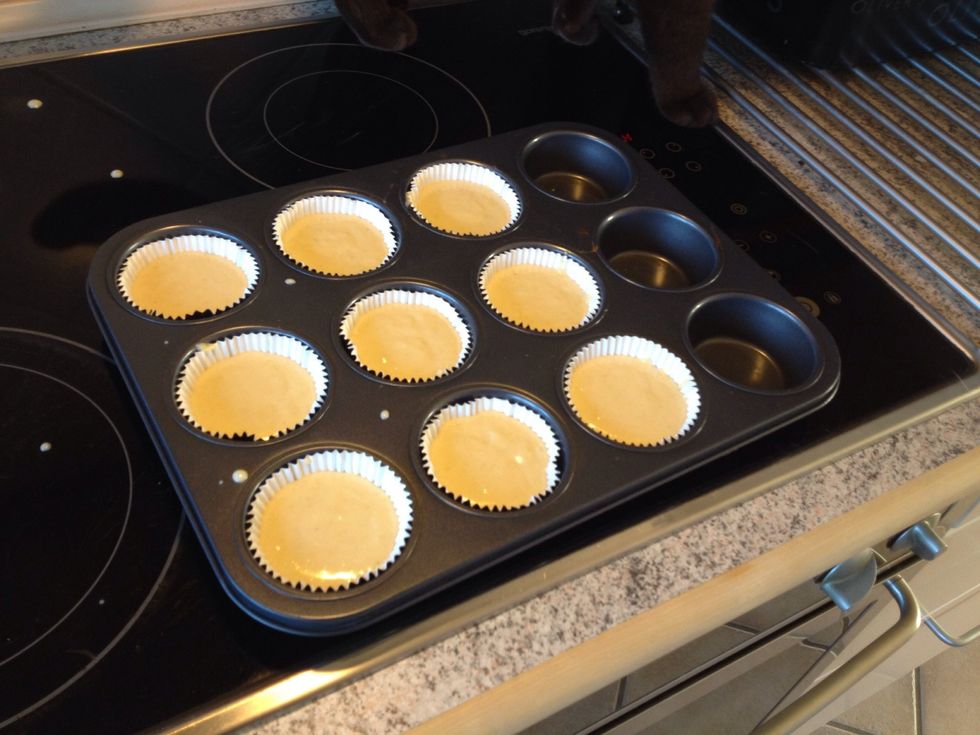 Like this
Bake for approximately 25 minutes at 162 Degrees or until just slightly golden and a tooth pick comes out clean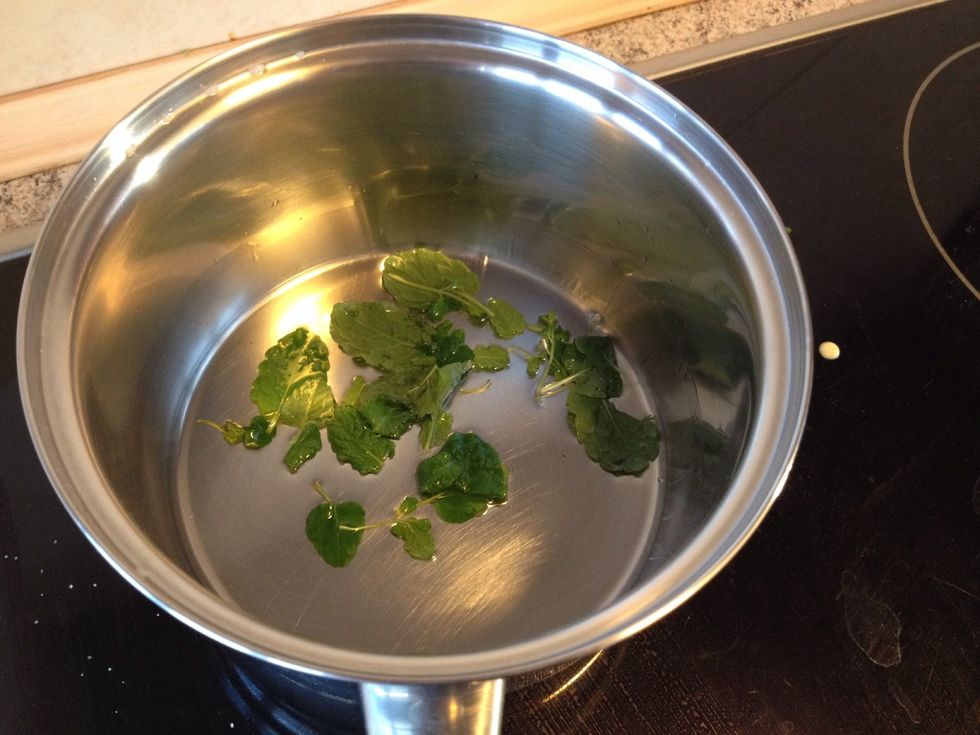 While the cupcakes are baking, combine the rum and mint sprigs in a small saucepan and warm until the rum is heated through. Remove the pan from the heat and cover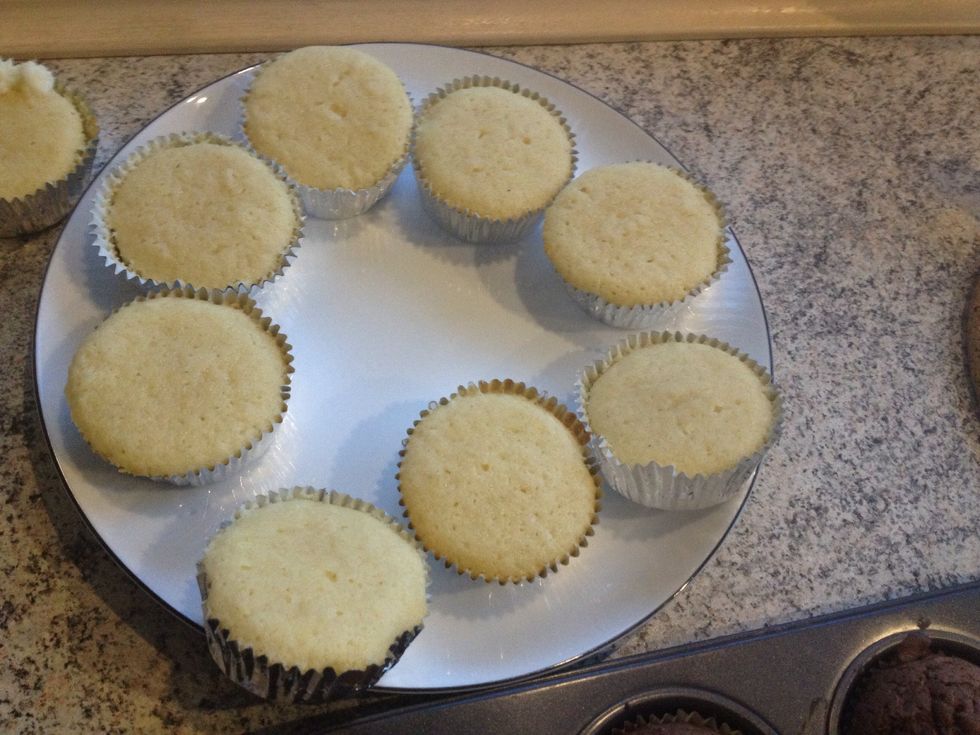 The cupcakes after 25 minutes in the oven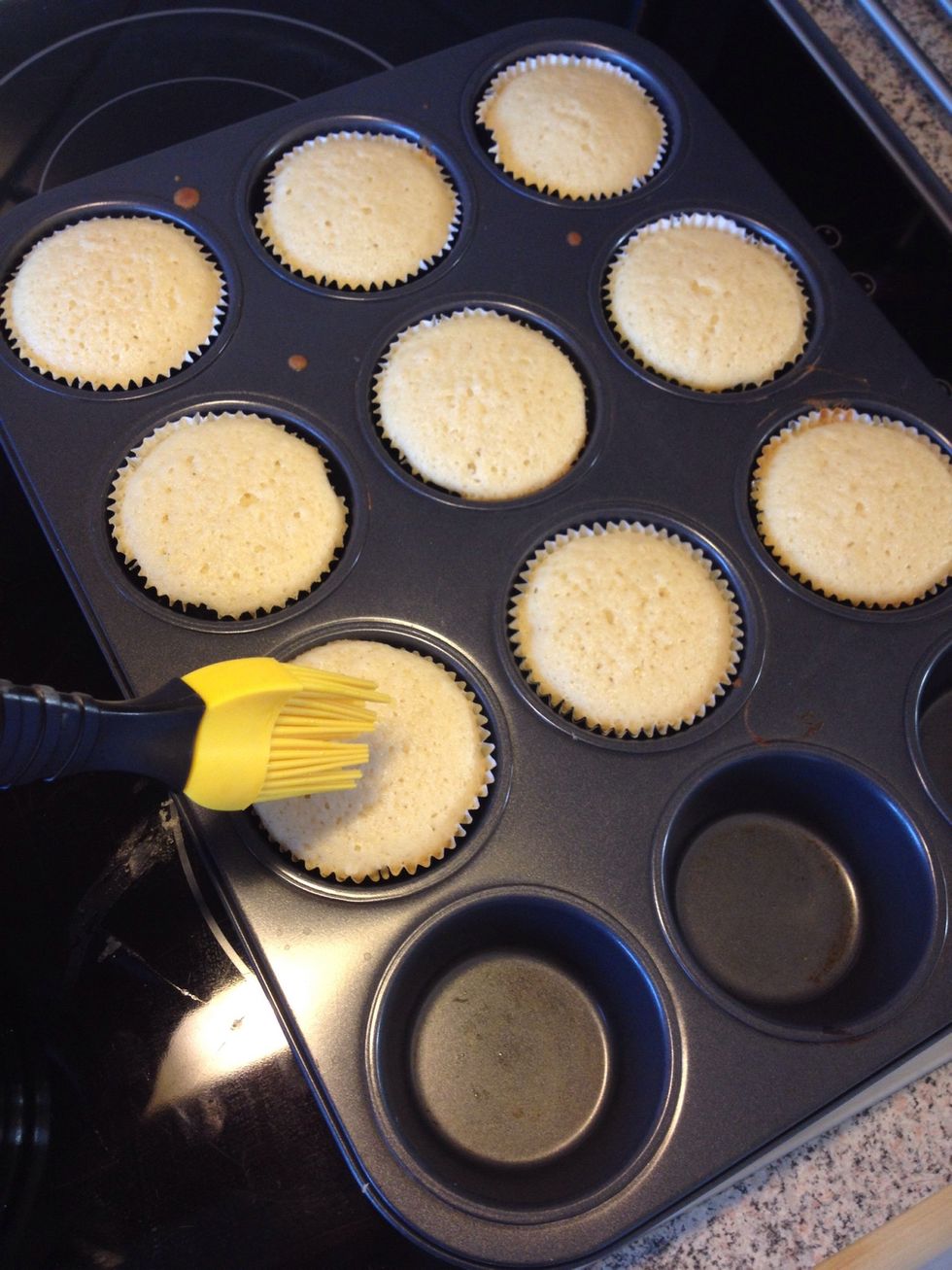 Brush the cupcakes with the mint-infused rum
Ingrediens for the frosting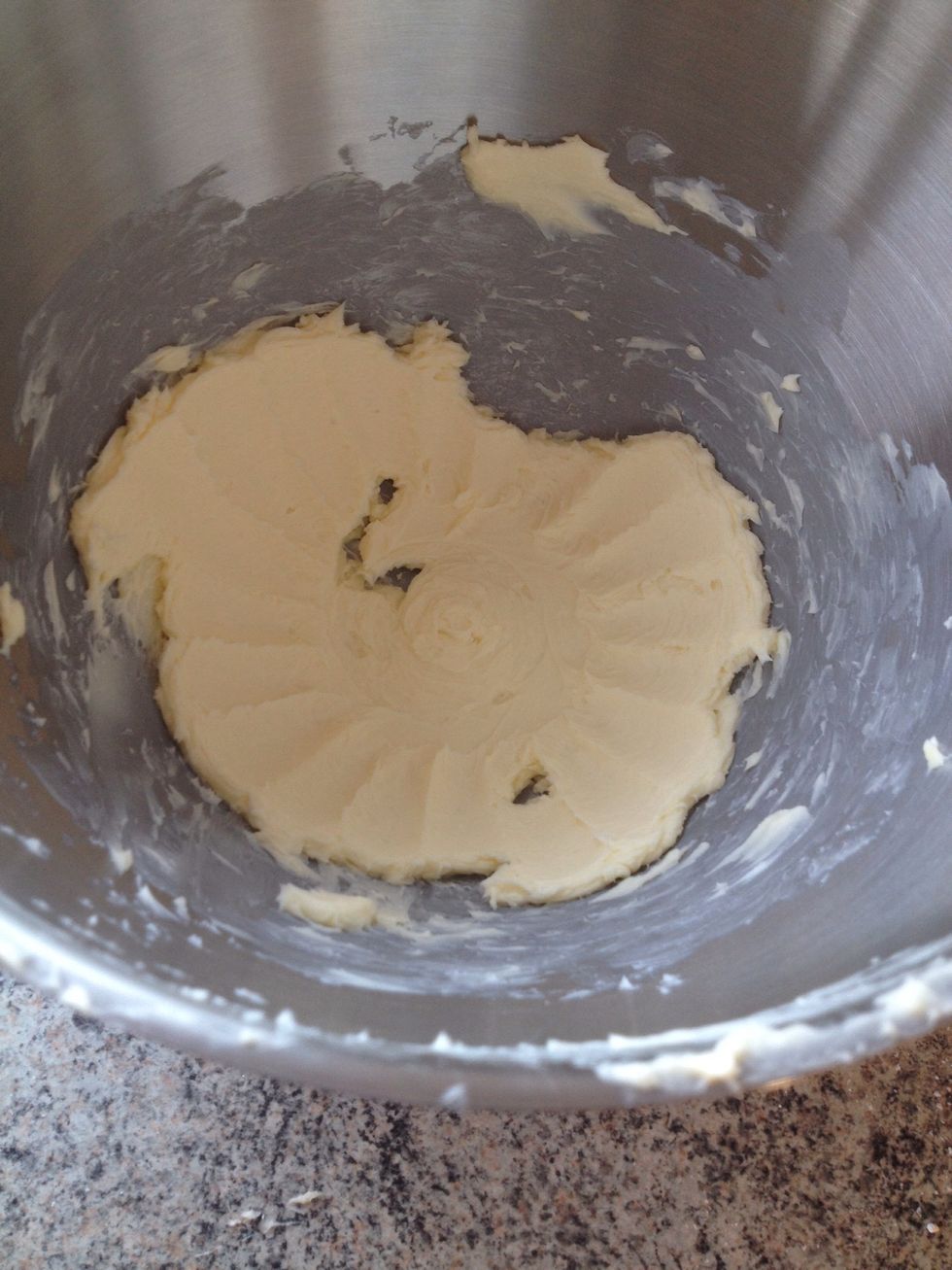 Whip butter untill soft
Add icing sugar, lime juice and rum and whip together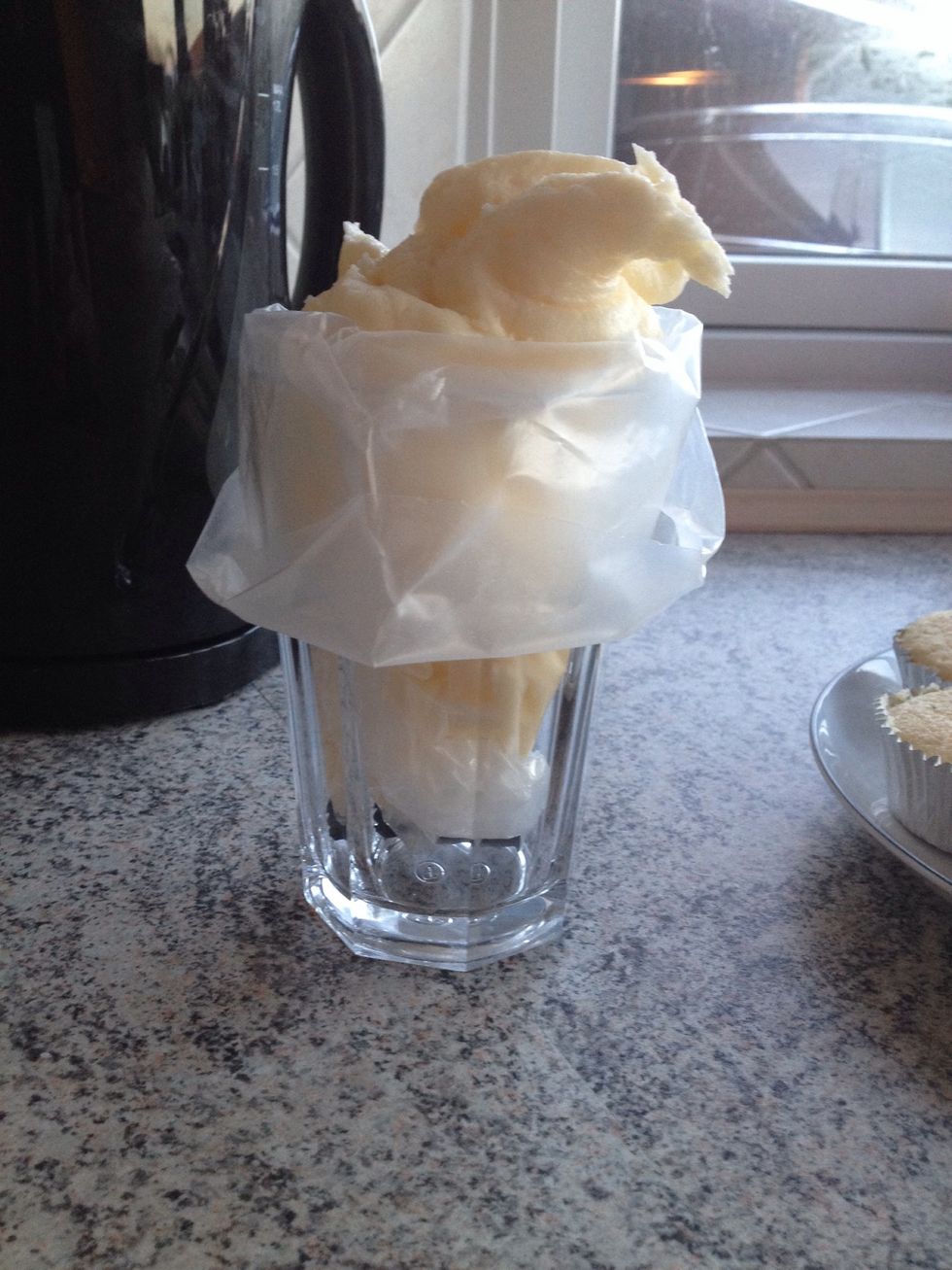 Add to a piping bag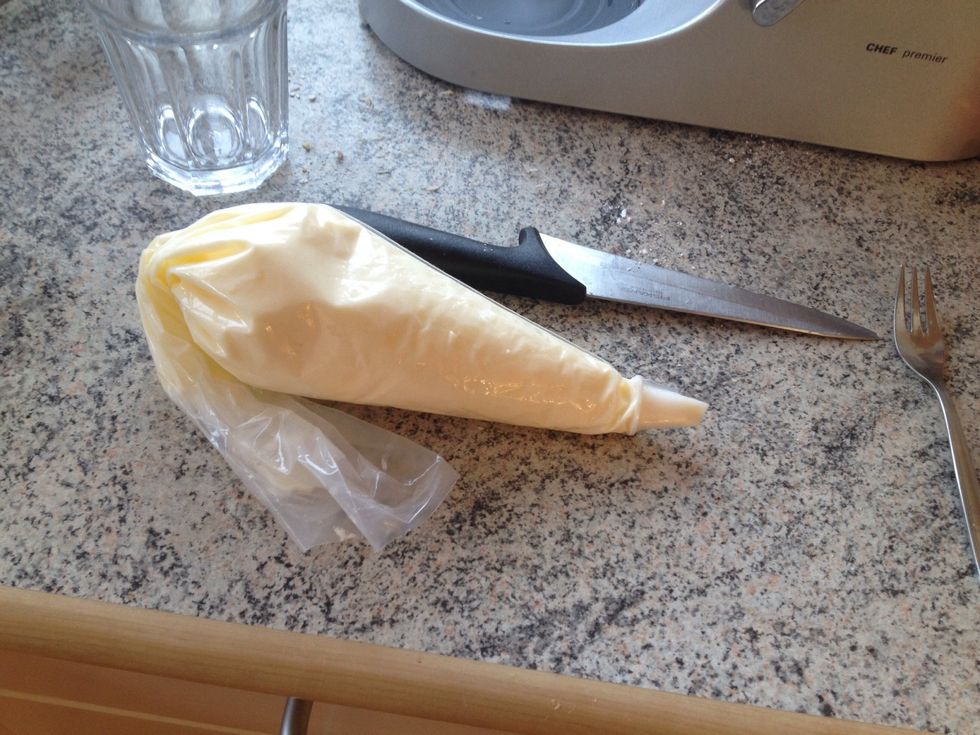 Ready for frosting the cupcakes!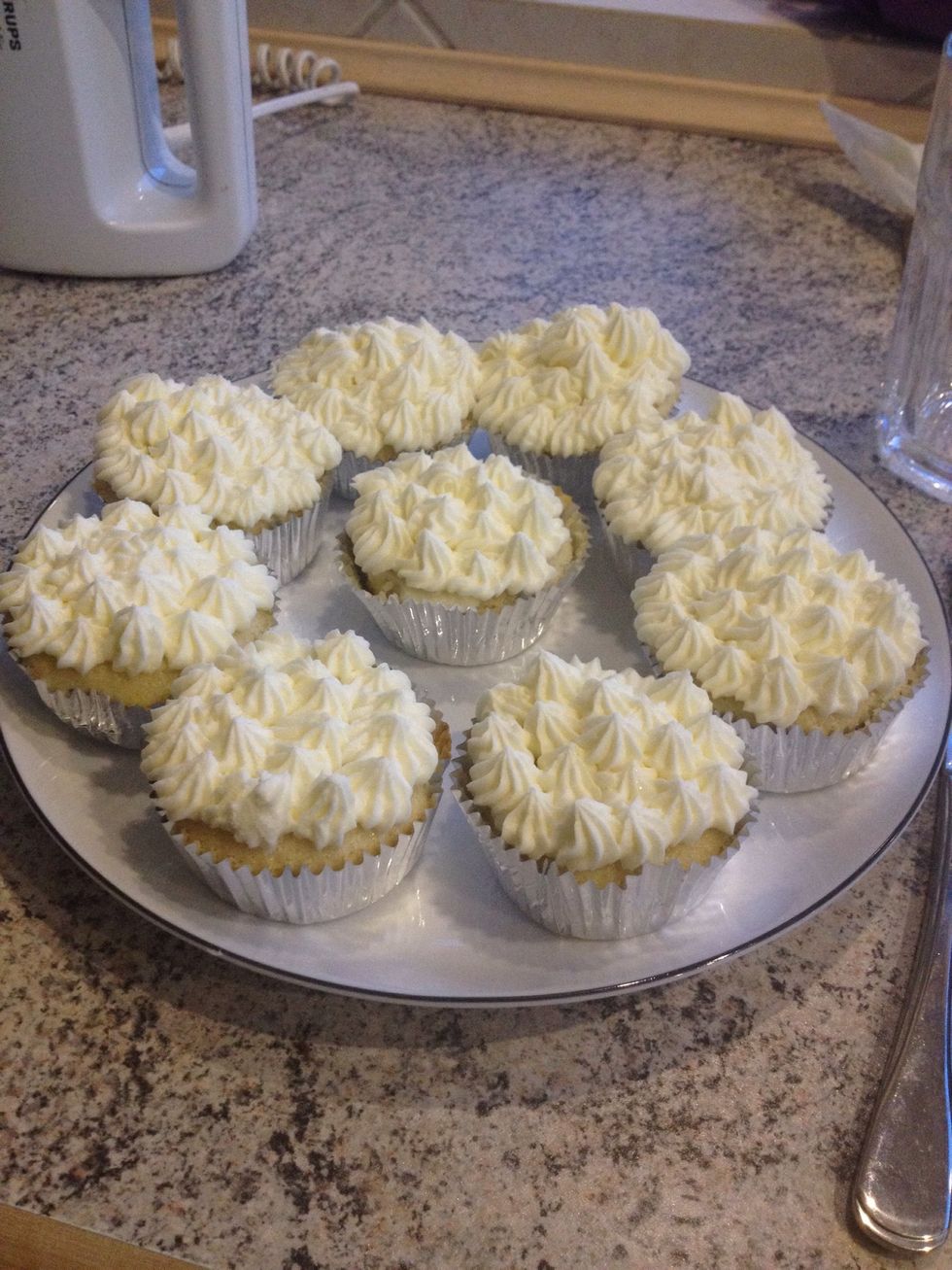 When the cupcakes are cold: frost them any way you want to (you can add a lot more frosting than I have done here!)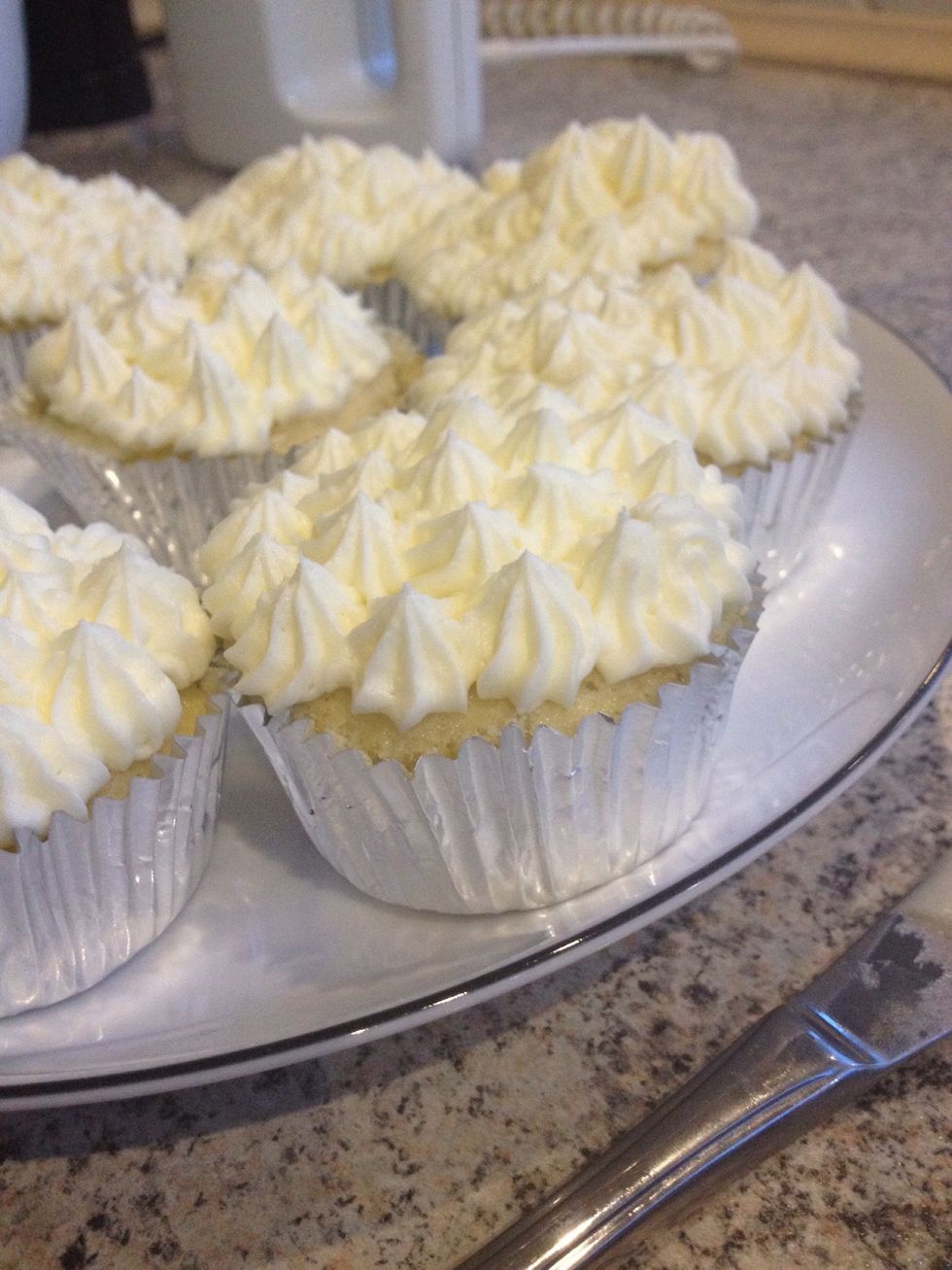 Ready to eat!
For the batter:
60.0ml Buttermilk
1.0 small mint plant (leaves from this)
96.0g Flour
3/4tsp Baking powder
50.0g Butter
100.0g Sugar
1.0 Egg
1.0 Lime
1.0Tbsp Rum
A few drops of vanilla extract
For the mint-infused rum:
2.0 Rum
1.0 Sprig of mint (leaves from this)
For the frosting:
170.0g Butter
250.0g Icing sugar
1.0Tbsp Rum
3/4Tbsp Lime juice