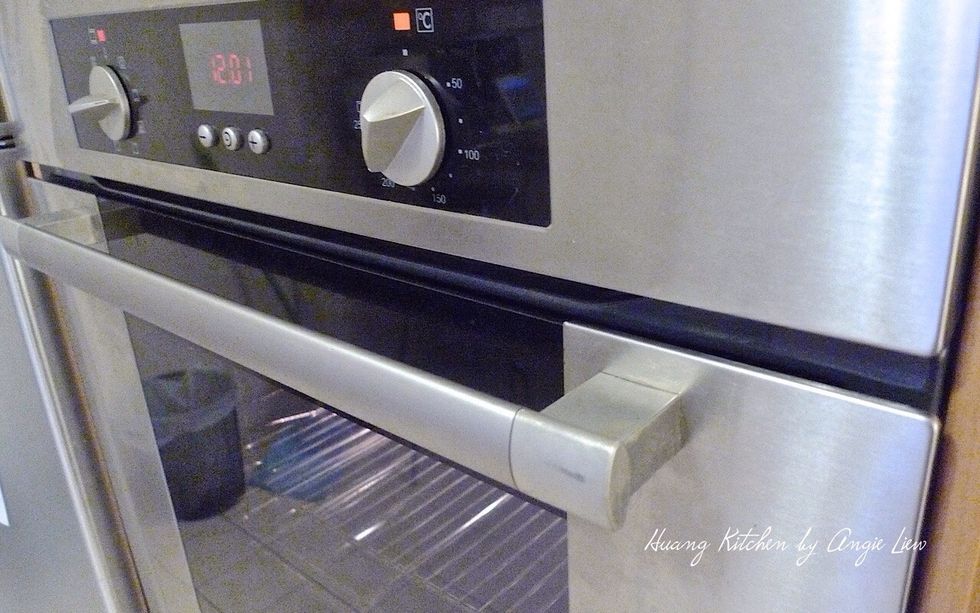 To make these pumpkin scones, first preheat oven to 200 degree C ( 400 degree F ). Place rack in the middle of the oven.
In a large bowl, whisk all the flour, sugar, baking powder, baking soda and salt together until well combined.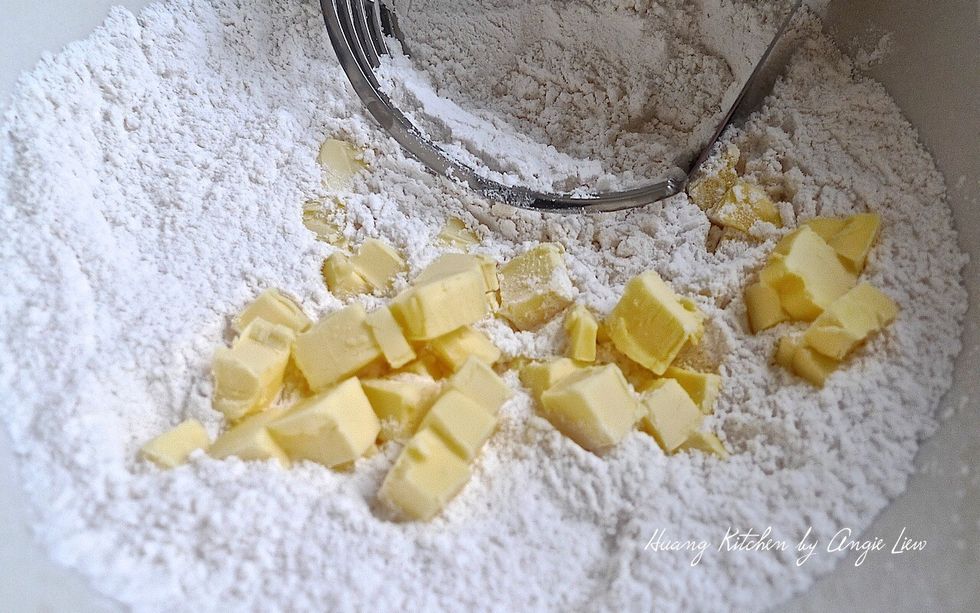 Next, blend the cold butter cubes into the dry flour mixture with a pastry cutter.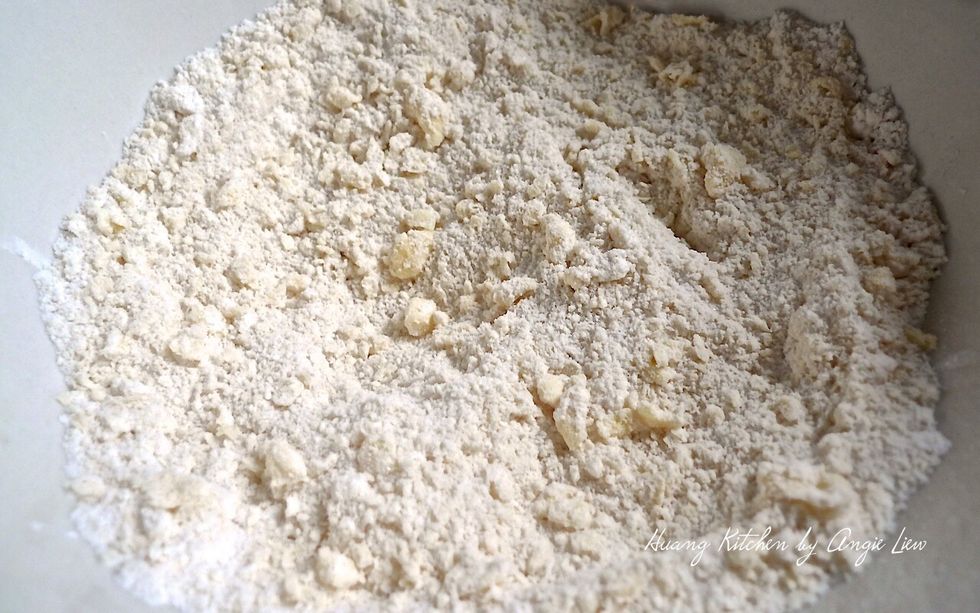 Blend until the mixture resembles coarse crumbs.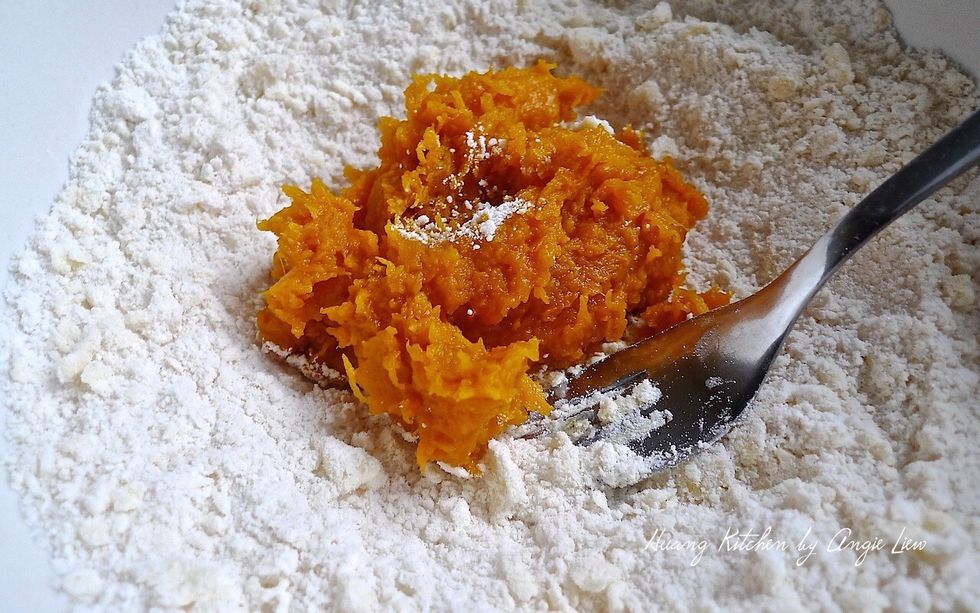 Then make a well in the centre and add in the mashed fresh pumpkin.
Then add in the buttermilk.
Followed by the chopped walnuts.
Stir until everything is JUST combined. Do not OVERMIX. Otherwise the scones will be tough.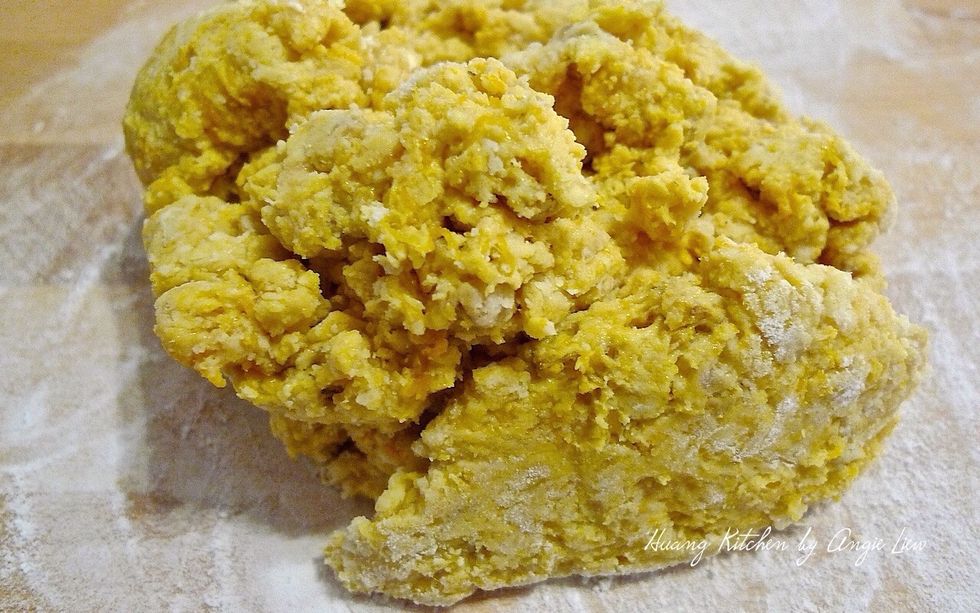 Transfer the pumpkin dough to a lightly floured surface.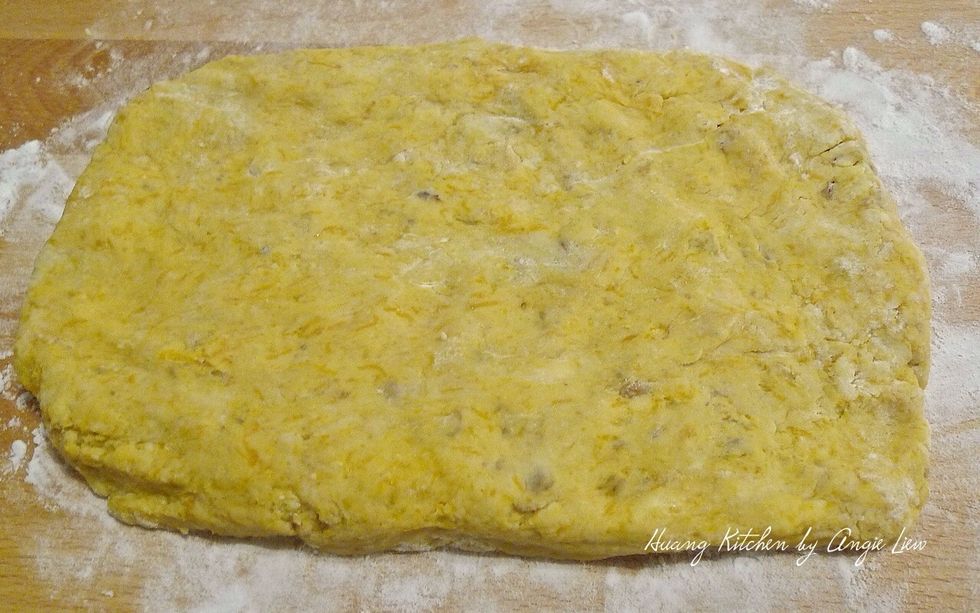 Shape the dough into a rectangle about 1 inch thick.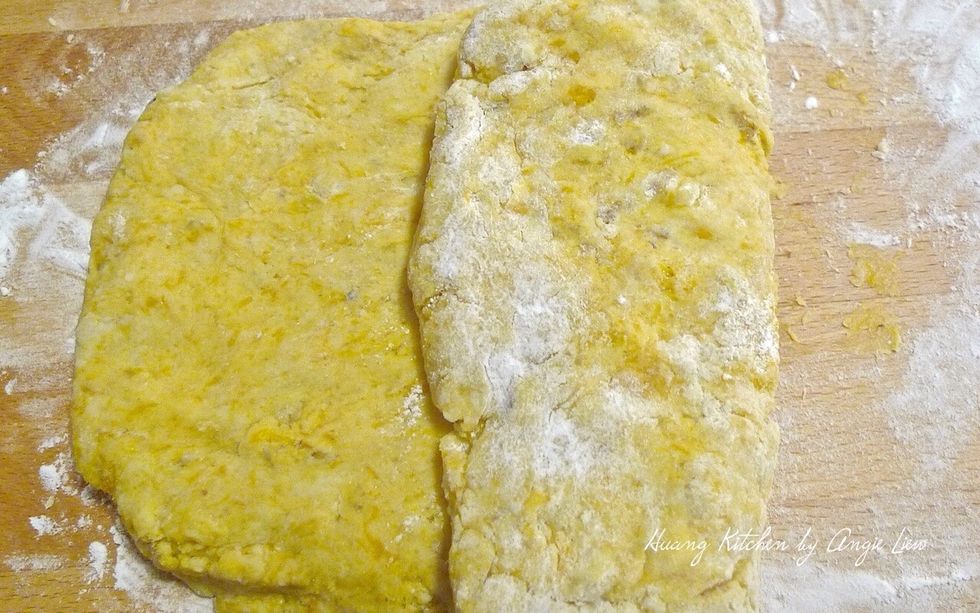 Fold the dough on one side to the middle.
Then fold the other side over it. Repeat the process for another 2 times, folding into thirds.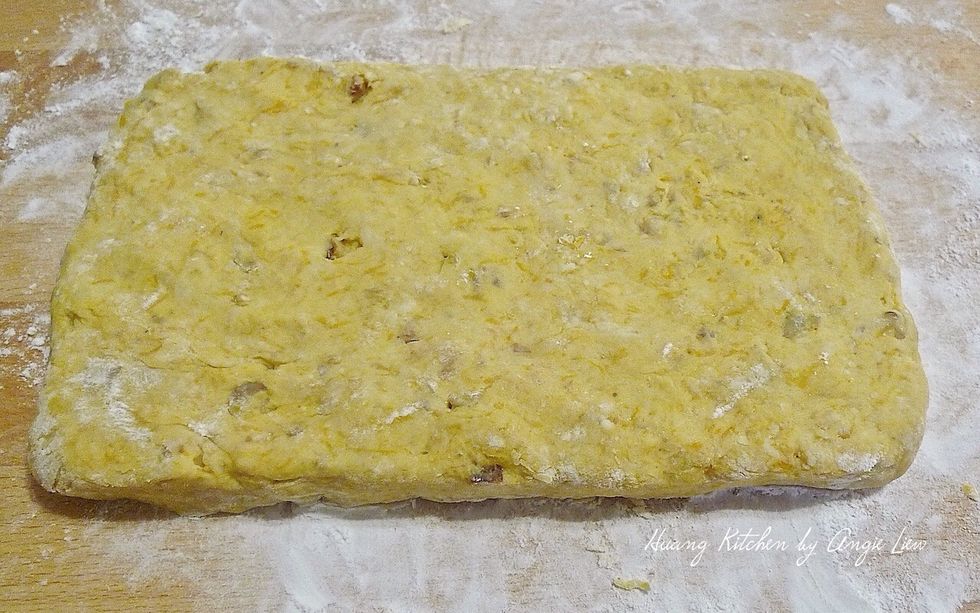 Flatten again to a rectangle about 1 inch thick.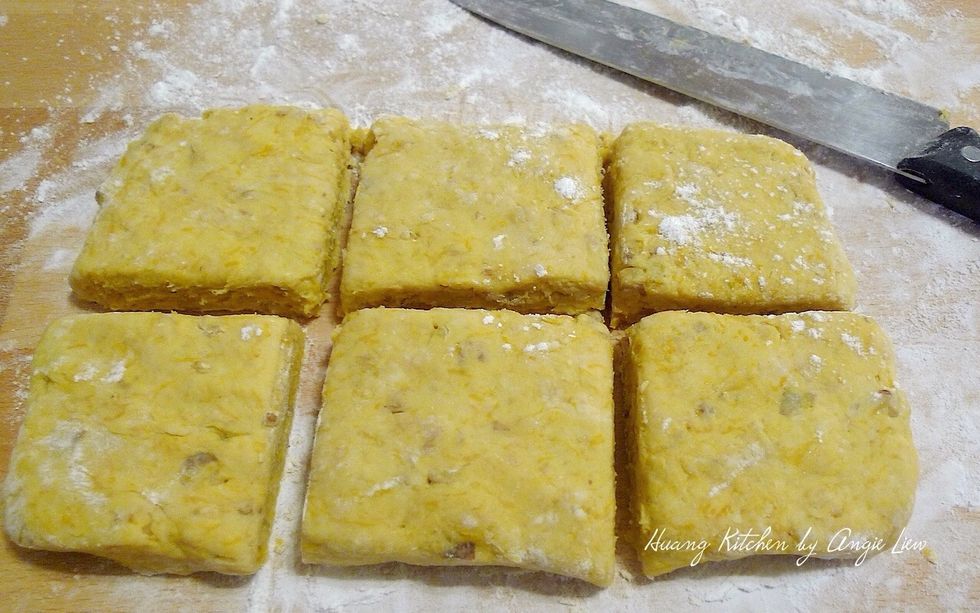 Cut this final rectangle into 6 equal size squares.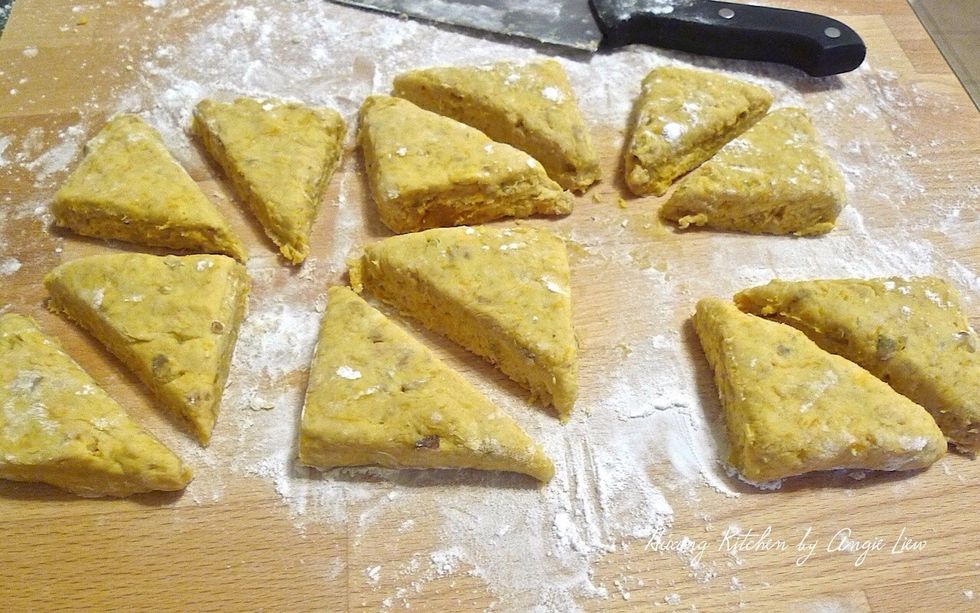 Cut again each square into 2 equal triangles.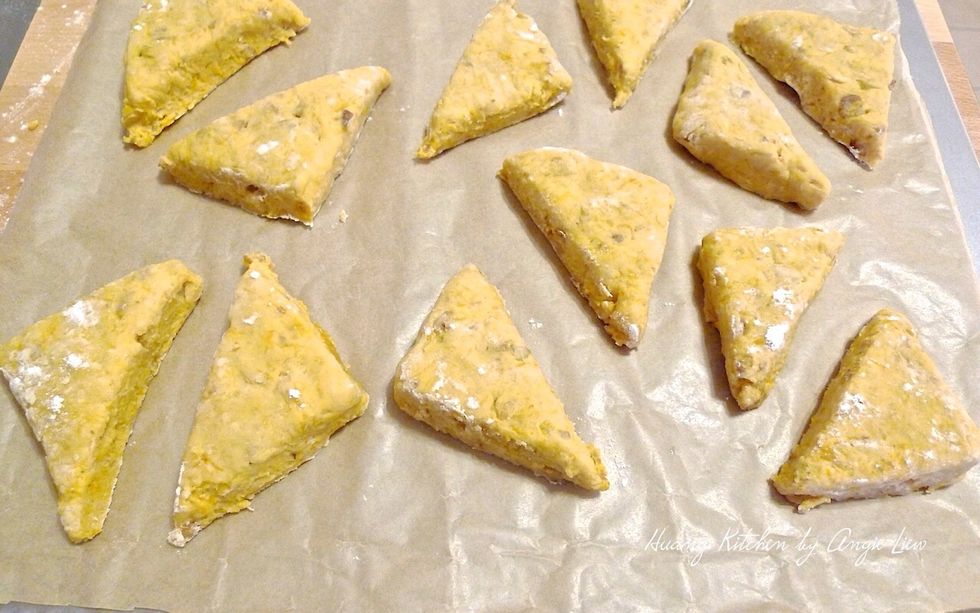 Transfer all the 12 triangle scones to the prepared lined baking sheet.
Make an egg wash by mixing well an egg with milk.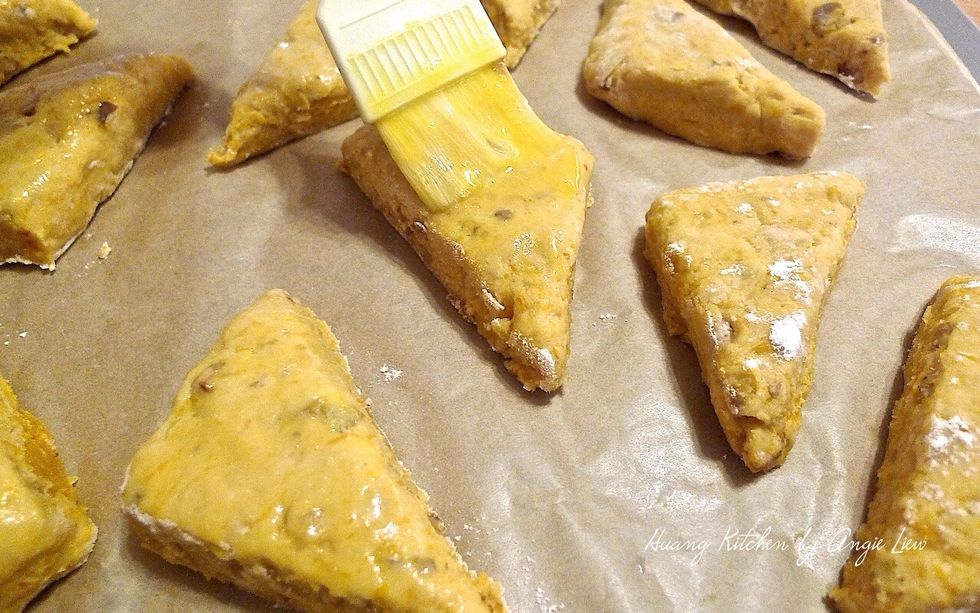 Lightly brush the top of each scone with the egg wash.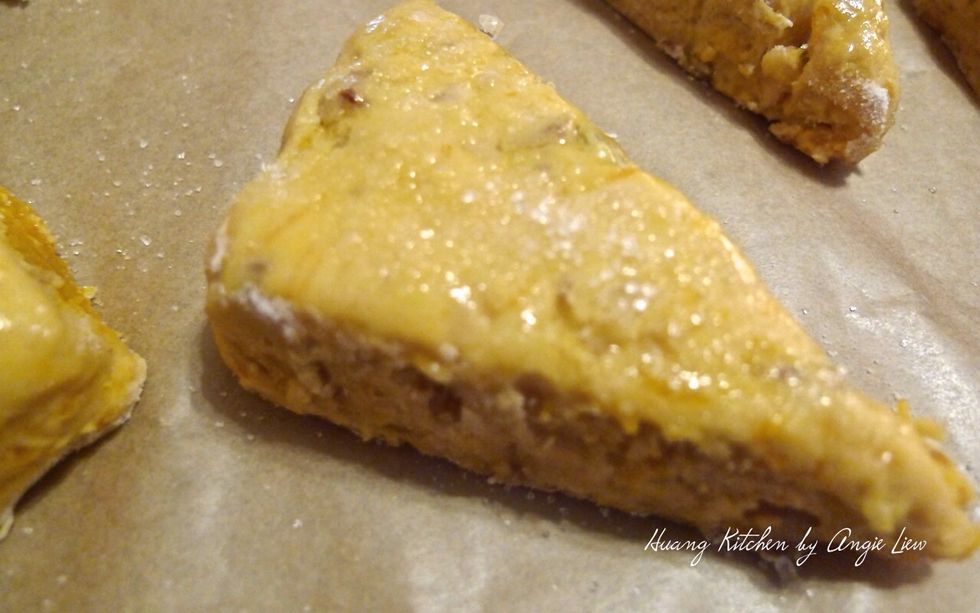 Sprinkle some sugar over the scones.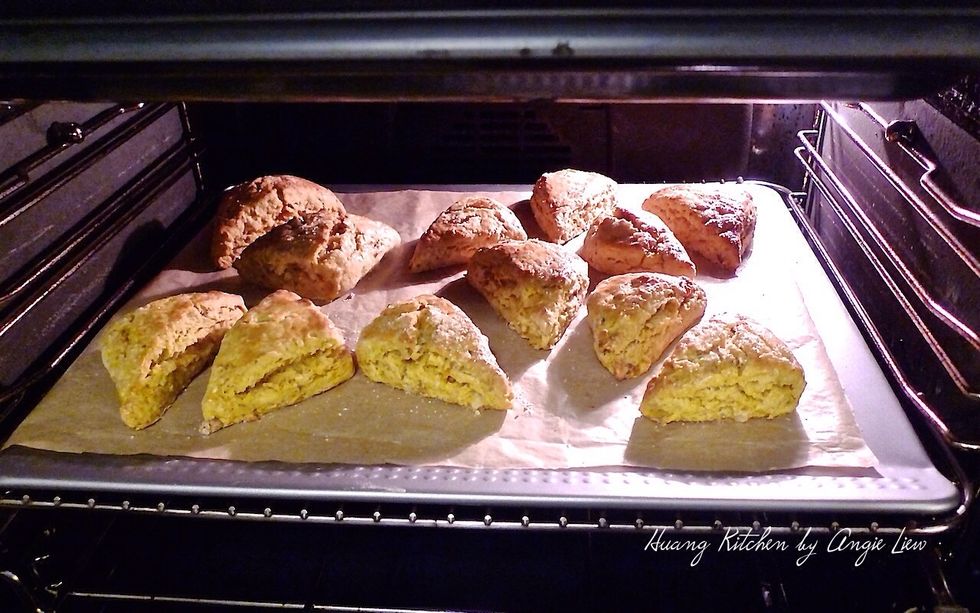 Bake until golden brown, about 15 to 20 minutes and a toothpick inserted in the middle of scone comes out clean.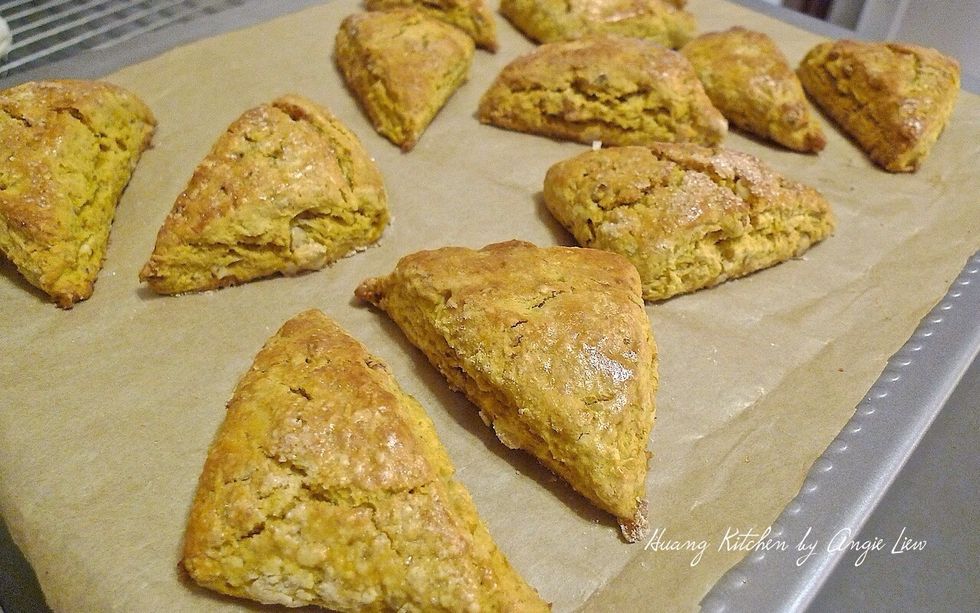 Transfer the baked scones on baking sheet to a wire rack to cool, about 5 minutes.
Then transfer the warm scones to cooling rack to cool completely.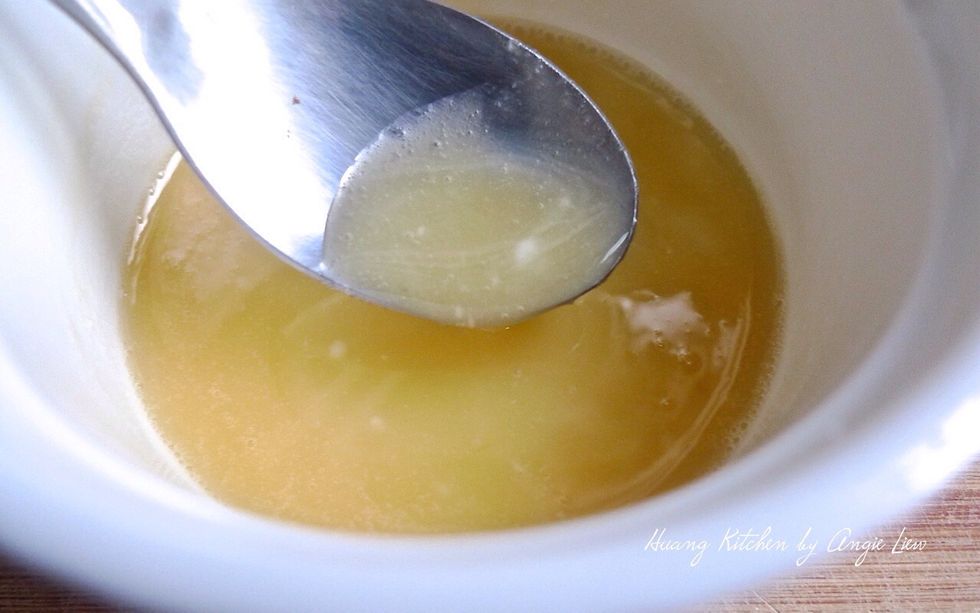 While the scones are cooling on wire rack, prepare the glaze by whisking icing sugar, milk and maple syrup together in a small bowl until thoroughly mixed and completely smooth.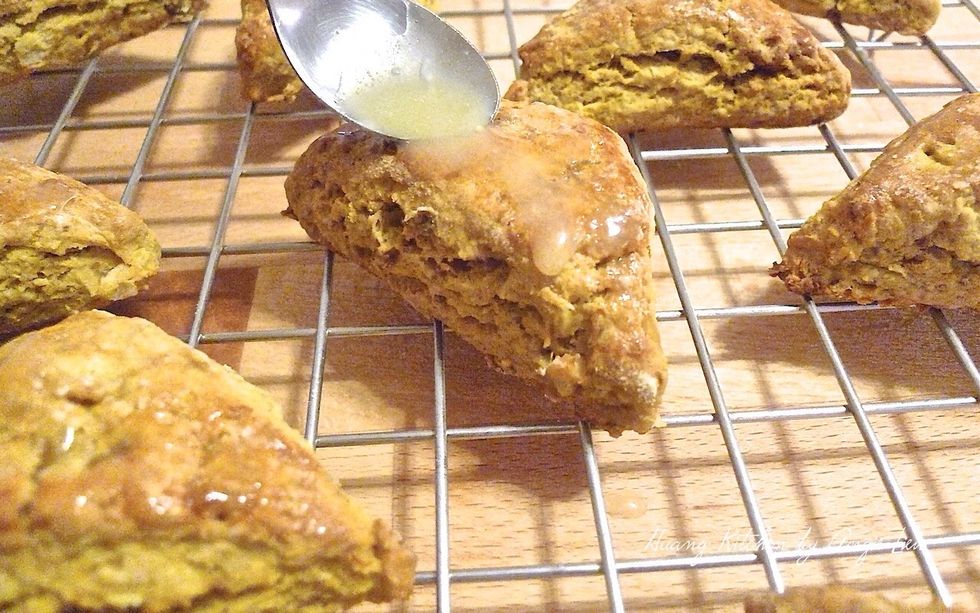 Spread the glaze over the top of the warm scones.
The glaze added nicely complements the pumpkin flavour. And you're done!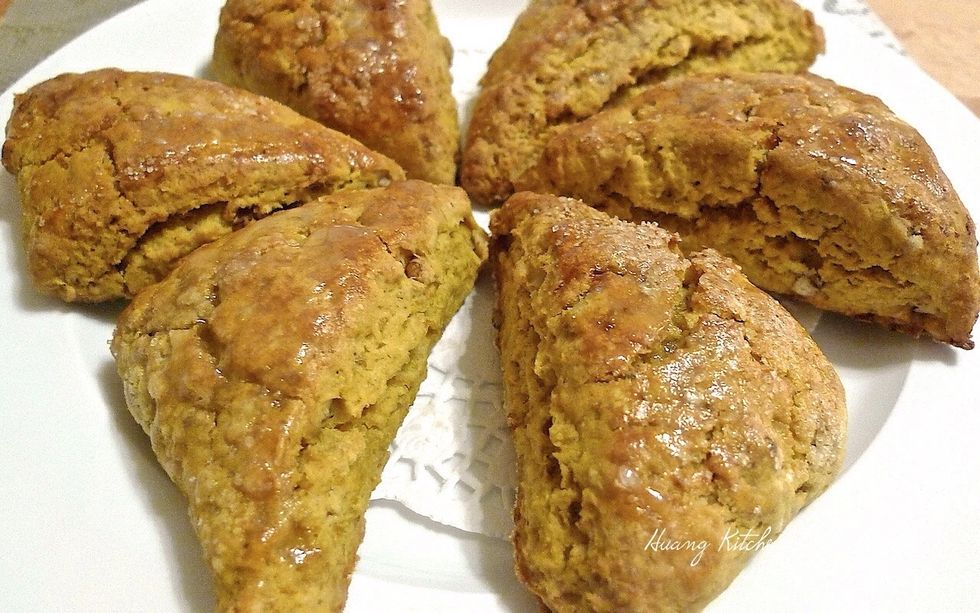 These are just baked golden pumpkin scones with toasted walnuts and a simple maple syrup glaze. For details on this recipe kindly access www.huangkitchen.com/moist-pumpkin-walnut-scones
3/4c All-purpose flour
1/4c Sugar
1.0Tbsp Baling powder
1/4tsp Baking soda
1/4tsp Salt
1/2c Unsalted butter,cold & cut into cubes
1/3c Walnuts, toasted and chopped coarsely
1/3c Buttermilk
1/2c Fresh pumpkin, mashed
1.0tsp Sugar, sprinkle over scones
1.0 Egg ( egg wash )
1.0tsp Milk ( egg wash )
1/2tsp Milk ( glaze )
1.0Tbsp Icing sugar ( glaze )
1.0tsp Maple syrup ( glaze )
Huang Kitchen
For more step-by-step recipes and cooking tips, visit my website at \nhttp://www.huangkitchen.com